Commentary
5 Reasons Why The Reserve Residences Sold 71% Of Its 732 Units During Launch
Ryan J
May 30, 2023

8

min read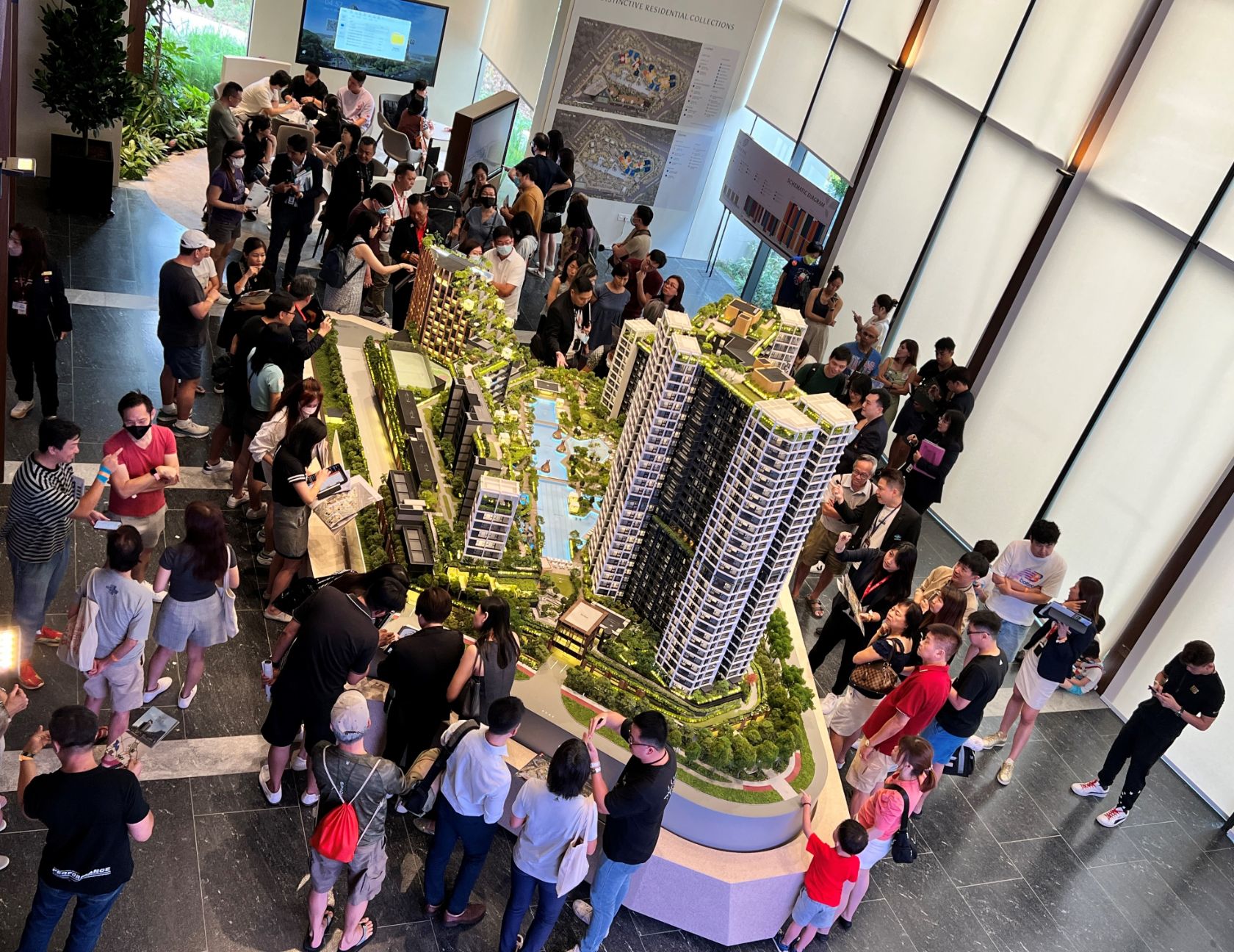 8
min read
Several market watchers are surprised at the strong sales of The Reserve Residences, so soon after the latest cooling measures (although Blossoms by the Park was another that did well). This point in 2023 is also perceived as a market peak (or at least a near-peak) by most, so couple that with high-interest rates and the latest cooling measures, and it may seem counter-intuitive that so many people would be rushing to buy right now.
From conversations on the ground, and by digging a little deeper, here are some of the reasons why The Reserve Residences performed the way it did:
The Reserve Residences has sold more than 70 per cent of its units over the launch weekend 
520 of 635 released units were sold over the launch, out of a total of 732 units (71 per cent overall). Average pricing was reported to be $2,460 psf, with only three foreign buyers; the other buyers were all Singapore Citizens or Permanent Residents.
All the one-bedder units (440 to 495 sq. ft.) have been sold out (around 100 units). This is the highest recorded sales for a first-weekend launch to date, since Normanton Park back in 2021.
But here's what was especially interesting. 41 per cent of the buyers were aged between 31 and 40, while 22 per cent were of ages 21 and 30. This makes a large bulk of the buyers under the age of 40, which is quite telling of the target group of the development.
Are the sales numbers really that strong?
Some people have been taken aback at the strong sales, given the recent ones (besides Blossoms by the Park) such as The Continuum or The Botany at Dairy Farm haven't fared as well.
To be fair, The Reserve Residences should be benchmarked against fellow Integrated Developments, as these have proven to be more popular in recent years.
Here's how some recent Integrated Developments have fared over launch weekend:
That said, these were all launched at different times and so it's hard to compare them directly. But if we were to judge from this standpoint, you might even say that The Reserve Residences could have done even better.
But let's not take too much away from The Reserve Residences though. So besides the fact that Integrated Developments are generally popular with Singaporeans, here are some other reasons for its performance.
What's driving sales at The Reserve Residences?
Putting aside an aggressive marketing campaign (we bet most of you have seen a Reserve Residences ad while opening a local news page), and the usual factors like the transport hub and a proper mall, there are a few other reasons:
Launch prices were palatable for a Far East Organization condo
Proximity to the MRT, rather than just Beauty World
General age of buyers shows parents may be intervening
Master Plans show further upgrades to the neighbourhood
Most of the buyers are not paying ABSD
1. Launch prices were palatable for a Far East Organization condo
$2,460 psf may be considered decent in today's context, considering a new launch in the OCR can breach $2,100+ psf (you can check out more about this price gap in this article). Consider that, at the current prices for The Reserve Residences, a 730+ sq. ft. unit can still be below $1.8 million; a quantum that's still realistic for HDB upgraders.
Here's how the prices looked in relation to other recent launches nearby in the area:
While we can add to this the fact that Reserve Residences will be an integrated development, with a commercial component in the form of Bukit V mall, some people might point out that besides The Linq @ Beauty World, the price gaps are still quite wide.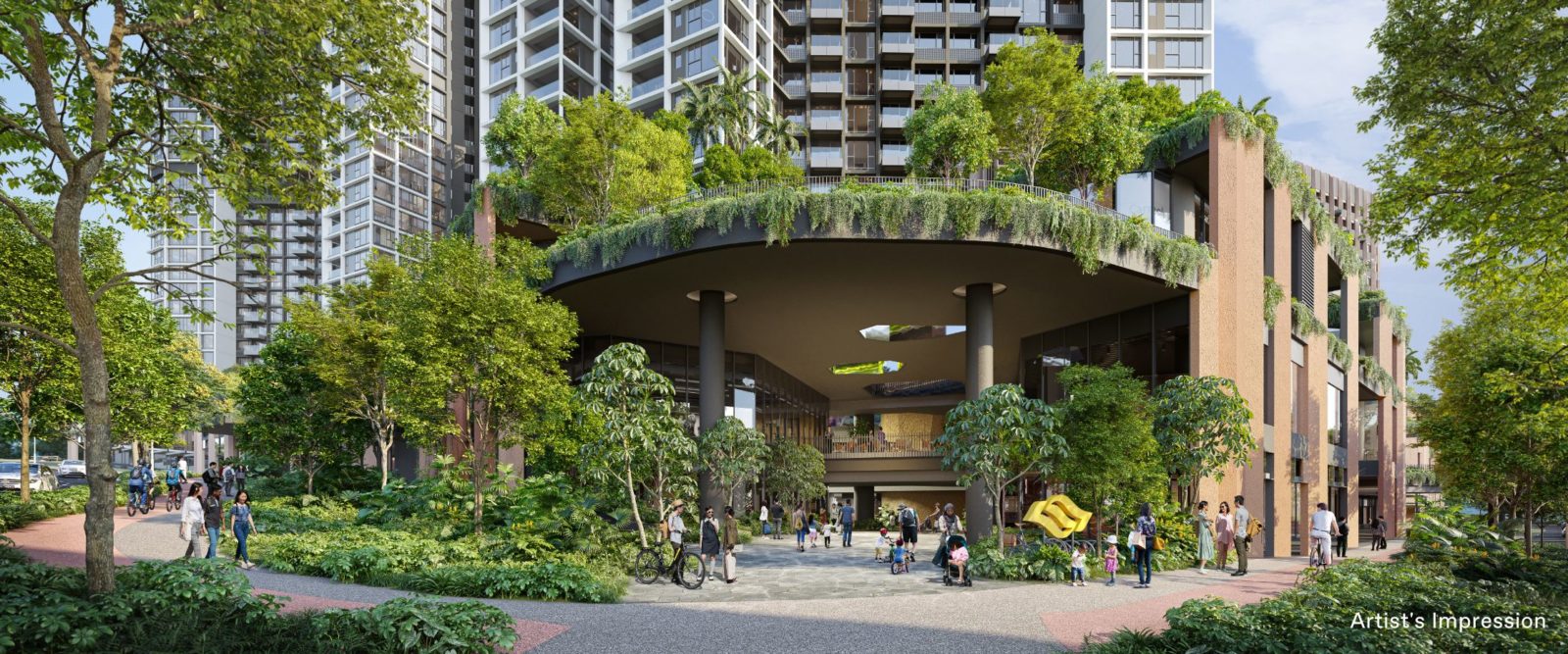 But ultimately, this comes down to a few other factors. One, the pricing expectations for The Reserve Residences was high (most people were expecting $2,800 to even $3,000 psf). This could have been an effective price anchor, such that the actual prices were seen as reasonable.
It was also a surprise, as Far East Organization tends toward the pricey side. They have a history of pricing at a premium (Integrated Development or not), and this could have been born from the initial slower sales of One Holland Village Residences. There, a combination of high prices and a saturation of new launches (covered in this article) saw a muted reaction from the market.
There could have also been further scares from the recent cooling measures, and the sales at The Continuum might have played a part in lowering the pricing.
Also given that quite a number of condos have appeared around Beauty World of late, The Reserve Residences was in danger of being in a comparable situation – so the $2,460 psf price point was needed to keep it attractive.
What may also have helped The Reserve Residences case was the sole sub sale transaction at The Linq @ Beauty World.

Given the $2,741 psf it sold at, conventional thinking would be that the freehold premium over The Reserve Residences makes sense. And if resale demand for the area for freehold 1 bedders is starting from $2,700 psf, it's reasonable to conclude that the pricing at The Reserve Residences is palatable.
And speaking of condos near Beauty World…
2. Proximity to the MRT, rather than just Beauty World
We can't help but notice that projects like Daintree Residence, Verdale Residence, and Forett @ Bukit Timah didn't see as strong a response as The Reserve Residences at launch.
Granted, these again were all launched at very different times, but it does provide a little indication of the demand of the vicinity. For example, Daintree Residence only sold 50 out of 80 units at launch, Verdale at 15 per cent, and Forett at about 30 per cent.
In fact, the last launch here that saw such a strong launch was The Linq @ Beauty World (96 per cent sold during the launch weekend). Now to be fair, The Linq had only 120 units, so selling out faster is easier – but if we put that aside, we can see that The Linq and Reserve Residences are both close to Beauty World MRT (DTL).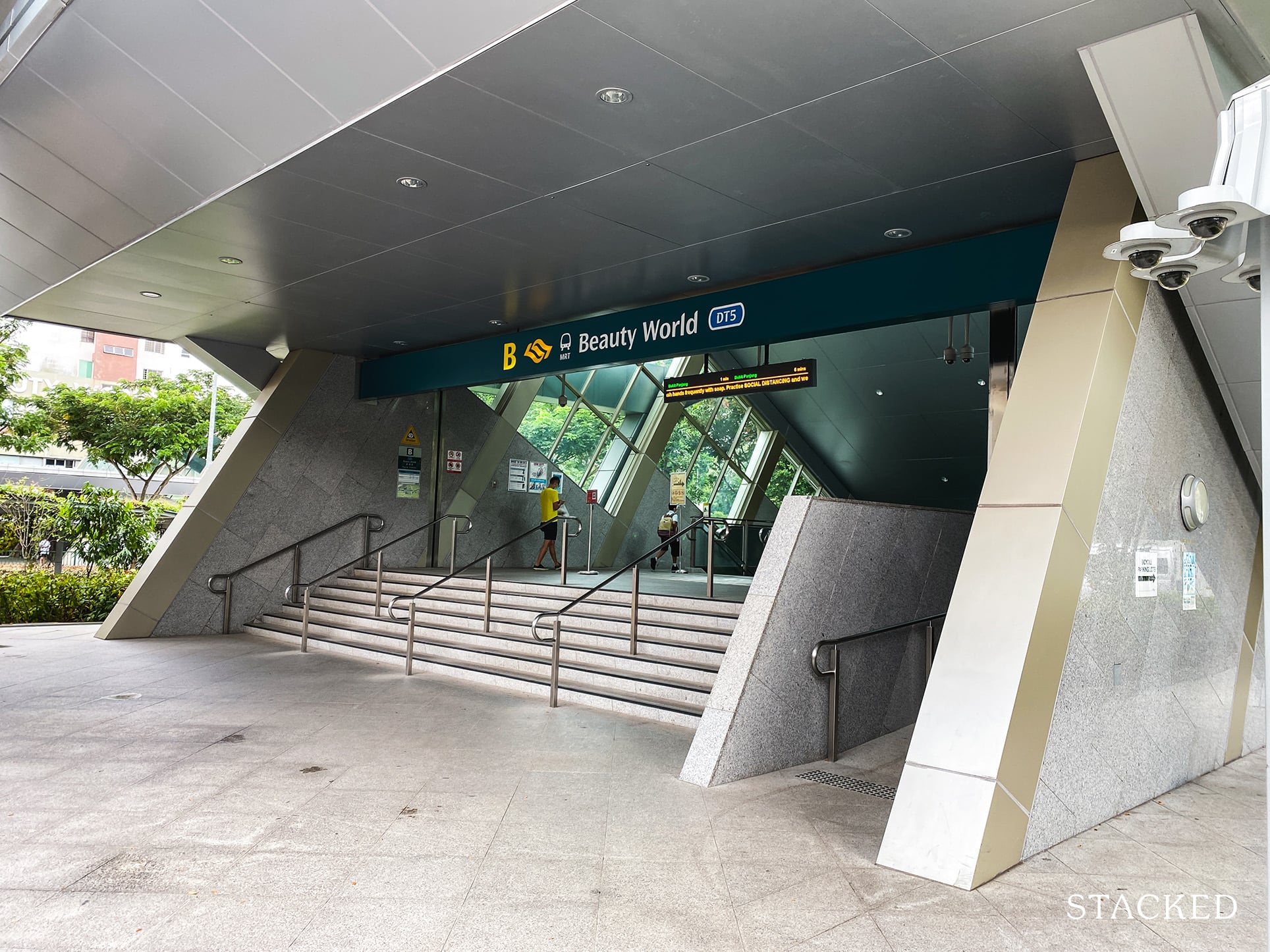 The other condos we've mentioned are further away, suggesting it's not just about being in the general area, but also having good MRT access. This probably matters more in an area further west, as convenient connectivity ranks highly for buyers.
On the ground, we've sometimes heard the theory that (in a higher-end area, even if it is more Upper Bukit Timah) homeowners drive so MRT access is less important. But the quick sales of Reserve Residences and The Linq would suggest the train still matters.
3. General age of buyers shows parents may be intervening
Close to a quarter of the buyers (around 22 per cent) were aged 30 years or younger. This is a higher proportion of young buyers than we'd normally encounter: Most condo buyers, especially in more pricey areas like Bukit Timah, are HDB upgraders in their forties.
This suggests that the younger buyers have financial support from elsewhere, most likely parents. From word on the ground, some realtors have said many are young couples, who faced repeated failures during HDB balloting.
This could also have been due to the location being within the coveted 1 km radius of the very popular Methodist Girls Primary and Pei Hwa Primary School. Younger buyers with the help of parents planning ahead would have been a factor, as there's only so much new launch supply in the area that is close to both primary schools.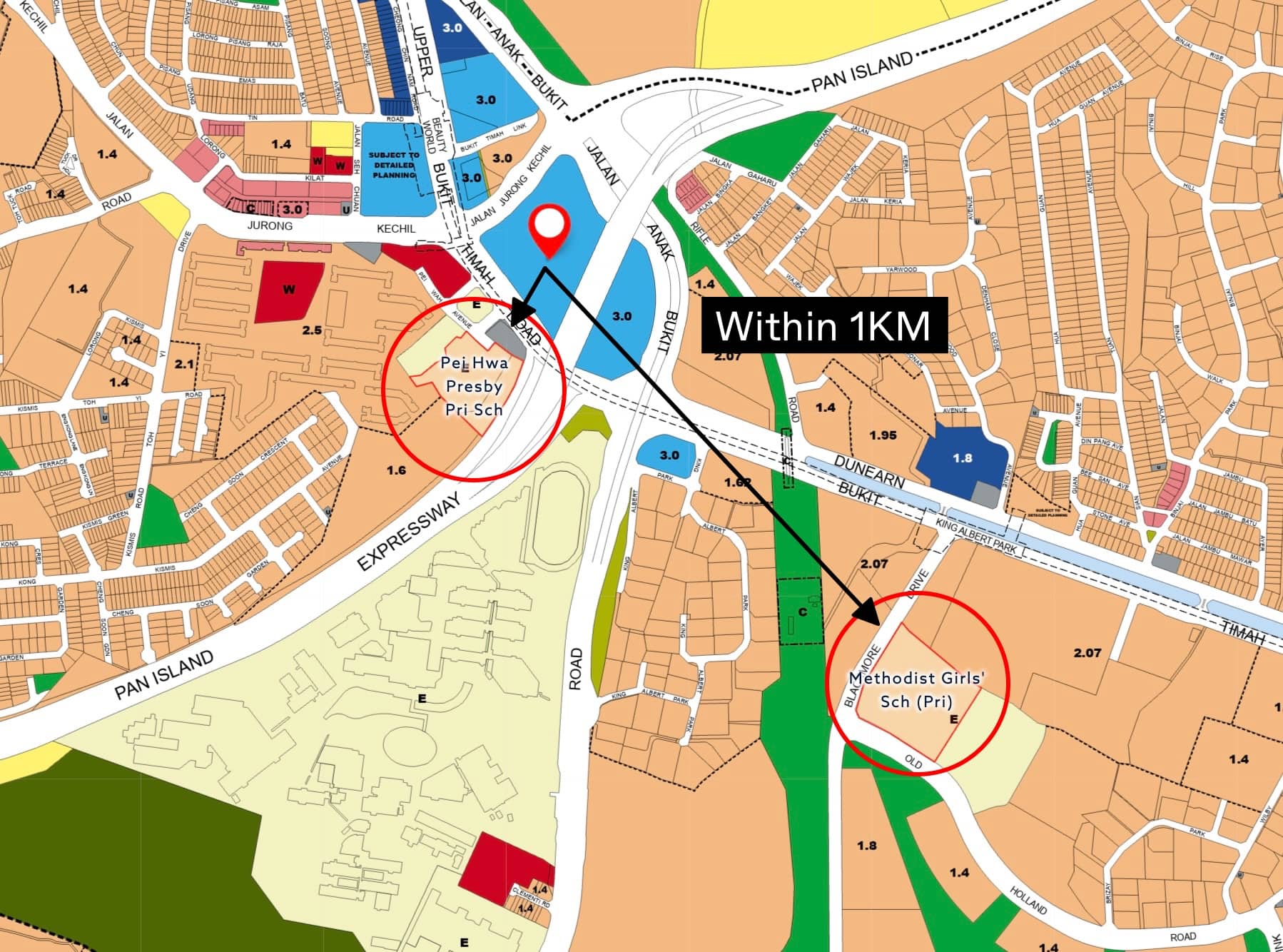 Also given the high prices of COE right now, there could be more and more younger couples willing to pay a higher premium for the better convenience of Integrated Developments. There's less of a need to buy and pay the costly price of a car, when everything you need is at your doorstep. The younger demographic buying could be a reflection of this changing behaviour.
4. Master Plans show further upgrades to the neighbourhood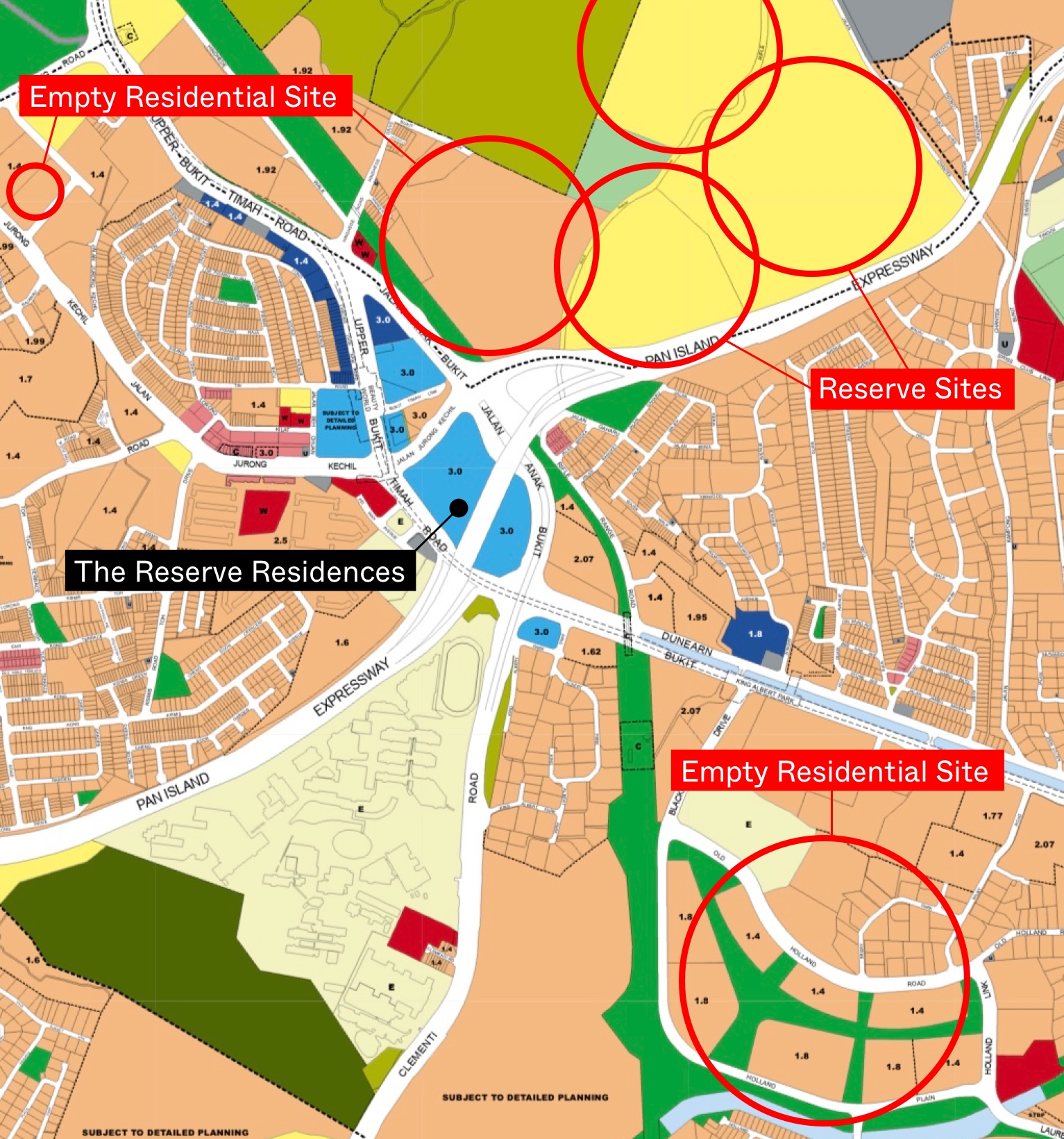 The Reserve Residences is already close to a number of good amenities; from the retail and entertainment outlets around Beauty World. But there may be more to come:
The area just beyond Rifle Range Nature Park is a reserve site; and this could mean significant upgrades in the future. While there's no guarantee, URA does like to implement a balanced live-work-play angle in each neighbourhood; and it's possible this sizeable area will see mixed-use or other thematic developments. There are a lot of residential plots that are yet to be developed (next to Verdale, Rifle Range Nature Park, and along Old Holland Road) so it is likely that there has to be more infrastructure to support these future residential units.
We also note that Turf-City, which is shutting down at the end of the year, is close by. This area, with the Grandstand, is currently known for lifestyle and recreation; it has shops, a supermarket, childcare, sports clubs, etc. We don't think URA will tear it down and leave the residents with nothing in place – there's a good chance an equally good amenity will appear here.
We also notice that the nearby PIE exist – which used to be the only one with a right-hand exit – has been converted to a left-hand exit. It may just be a matter of consistency, but it can also indicate upcoming changes (for which the highway needs to facilitate better access).
There is also a further point to highlight about this being the current only sizeable plot closest to the MRT. So while there's high density in the area, there's no large condo that enjoys such a privilege.
5. Most of the buyers are not paying ABSD 
Coupled with the good pricing, most realtors were quick to point out that ABSD wasn't an issue. Most of the buyers are upgraders or first-home buyers, so the ABSD doesn't apply. In fact, even the three foreigners who bought the unit weren't subject to usual ABSD rates, as they were US citizens (due to the USSFTA, Americans pay the same tax rates as Singapore Citizens).
As such, the recent increase in ABSD rates had little real bearing on sales numbers.
This isn't to say that all buyers didn't pay ABSD though. Some realtors noted that, due to the low quantum of the small one-bedders (around $1.3 to $1.4 million), some new investors found the ABSD to still be bearable; it would be around $230,000 for a one-bedder.
Overall, we would conclude that The Reserve Residences as an Integrated Development just has a strong appeal to younger buyers. The two-bedders are still manageable to upgraders, or to the occasional first-time buyer; and at an overall quantum that matches some projects in less prestigious locations. It's even a location close to Methodist Girls School and Pei Hwa, so a good bit of future planning is involved there.
Couple that with the shortage of flats, and perhaps it's not so surprising that the response has been strong. Young couples in need of a home have no time to adopt "wait and see" strategies, especially when they're not affected by the ABSD anyway.
For more on the Singapore property market and its projects, follow us on Stacked. You can also check out our in-depth reviews of new and resale properties alike.