Commentary
April 2023 Property Cooling Measures: Will 60% Foreigner ABSD Really Affect Singapore's Property Market?
Ryan J
April 27, 2023

5

min read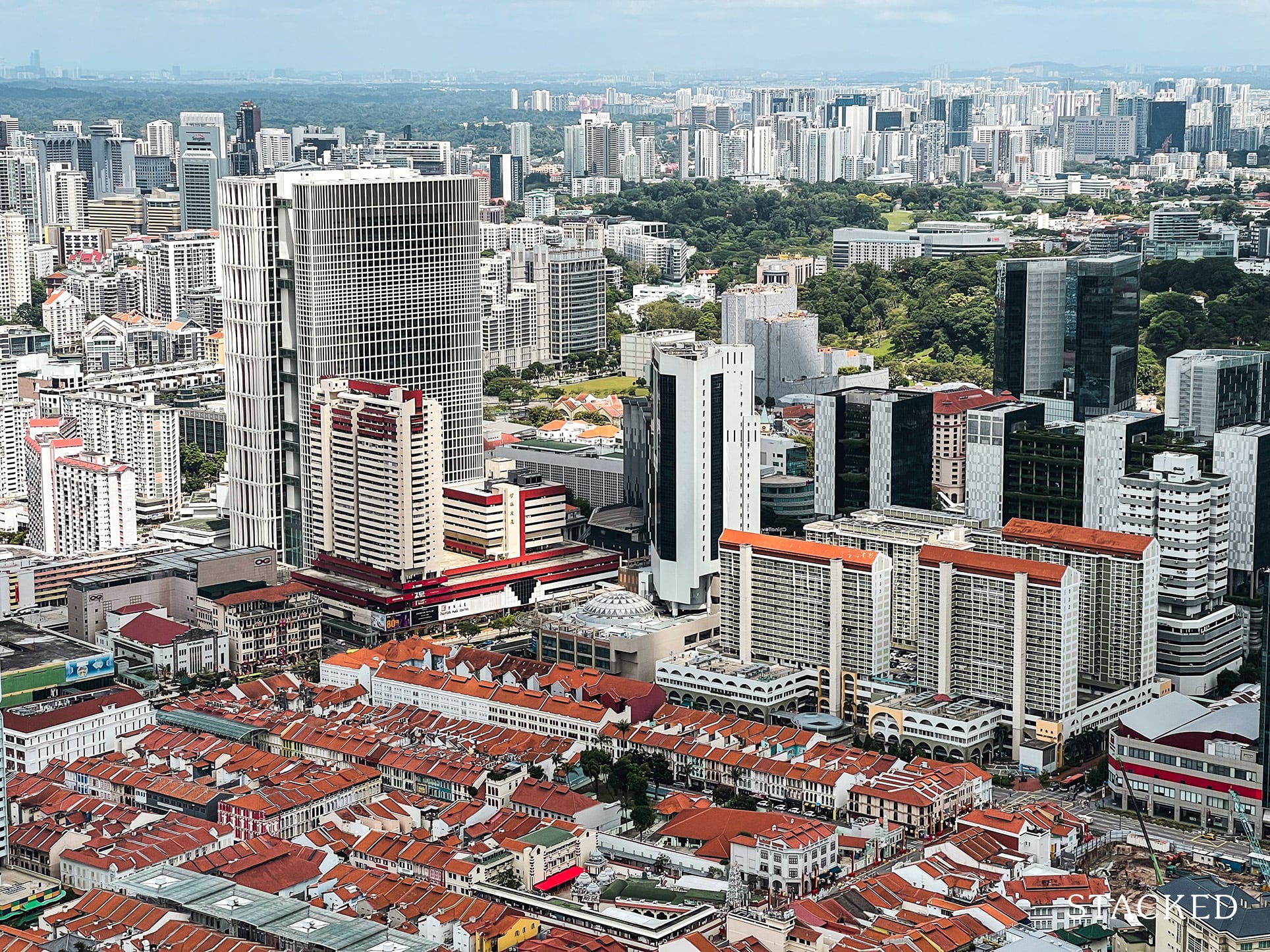 5
min read
April 2023 has brought a new set of cooling measures, and as has been typical for the past few – it was announced at a time close to midnight so that no one has any time to react.
So the big news. ABSD rates have increased again, a move that's not entirely unexpected given the still soaring home prices. What's unusual this time is the specific targeting of foreign buyers – while ABSD for Singaporeans buying a second home rose by just three per cent, the April 2023 ABSD for foreigners has doubled. And given that it only just increased to 30 per cent in the December 2021 cooling measures, this new figure of 60 per cent may appear as something that would be a strong deterrent for rich foreigners. We spoke to some realtors on the ground, who were caught off-guard by this specific rate increase:
Additional Buyer's Stamp Duty
Rates from December 16, 2021, to April 26, 2023
New rates on or after April 27, 2023
Singapore Citizens
1st residential property
0%
0% (no change)
2nd residential property
17%
20%
3rd & subsequent residential property
25%
30%
Permanent Residents
1st residential property
5%
5% (no change)
2nd residential property
25%
30%
3rd & subsequent residential property
30%
35%
Foreigners
Any residential property
30%
60%
Source: CNA
An ABSD increase that mainly targets foreigners and entities
The April 2023 ABSD for Singapore Citizens buying a second property is now 20 per cent, and the April 2023 ABSD for a third or subsequent property is 30 per cent. 
For Permanent Residents, April 2023's ABSD for a second property is 30 per cent, and 35 per cent for a third or subsequent property.
For foreigners and non-developer entities, the April 2023's ABSD rates are increased to 60 and 65 per cent respectively. Note that the 65 per cent tax on entities includes properties bought on trust. 
April 2023's ABSD rates for the first property remain unchanged for Singapore Citizens and PRs, and developers are still subject to 35 per cent ABSD.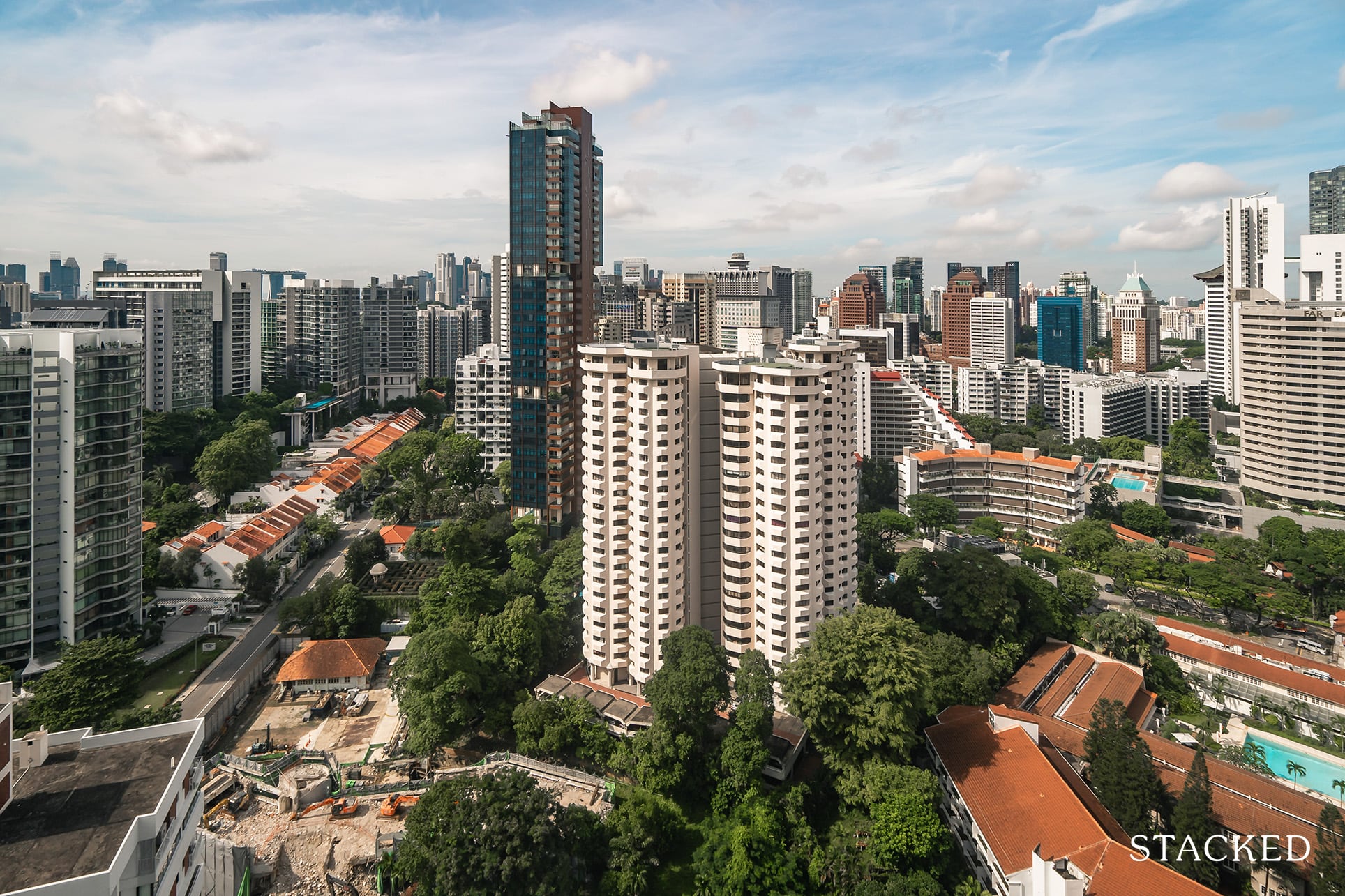 The decision to target foreigners is unexpected
As we pointed out in the second half of last year, foreign buyers accounted for a mere 3.3 per cent of property transactions, while entities accounted for 0.4 per cent. Besides the slim numbers, there's also the issue of which properties foreigners tend to buy.
As most realtors were quick to point out, foreigners tend toward high-end properties in prime areas – district 9 or 10 condos, for instance, or perhaps bungalows on Sentosa Cove. To be very blunt, wealthy foreigners buy the kinds of property that the average Singaporean can't afford anyway. This is where some realtors have been unable to explain the decision to target them.
Also, while this tax may seem like quite a big one to swallow for now, the truth is for the ultra-wealthy this wouldn't still be that big of a prevention for them. The high-end trophy homes here like the GCBs aren't something they can buy anyway, and the number of big penthouses mostly still doesn't command figures like what you might see in places like London or New York.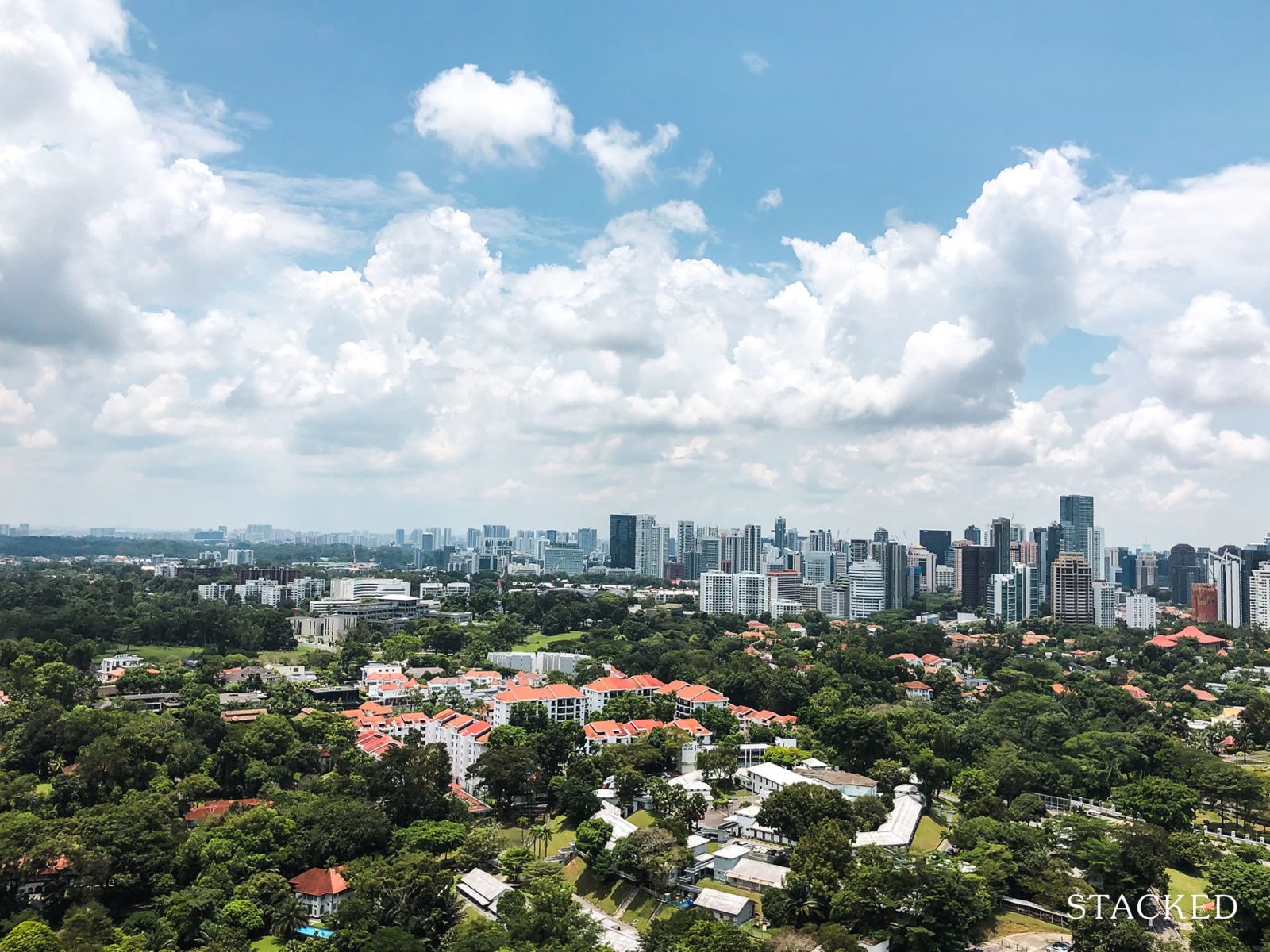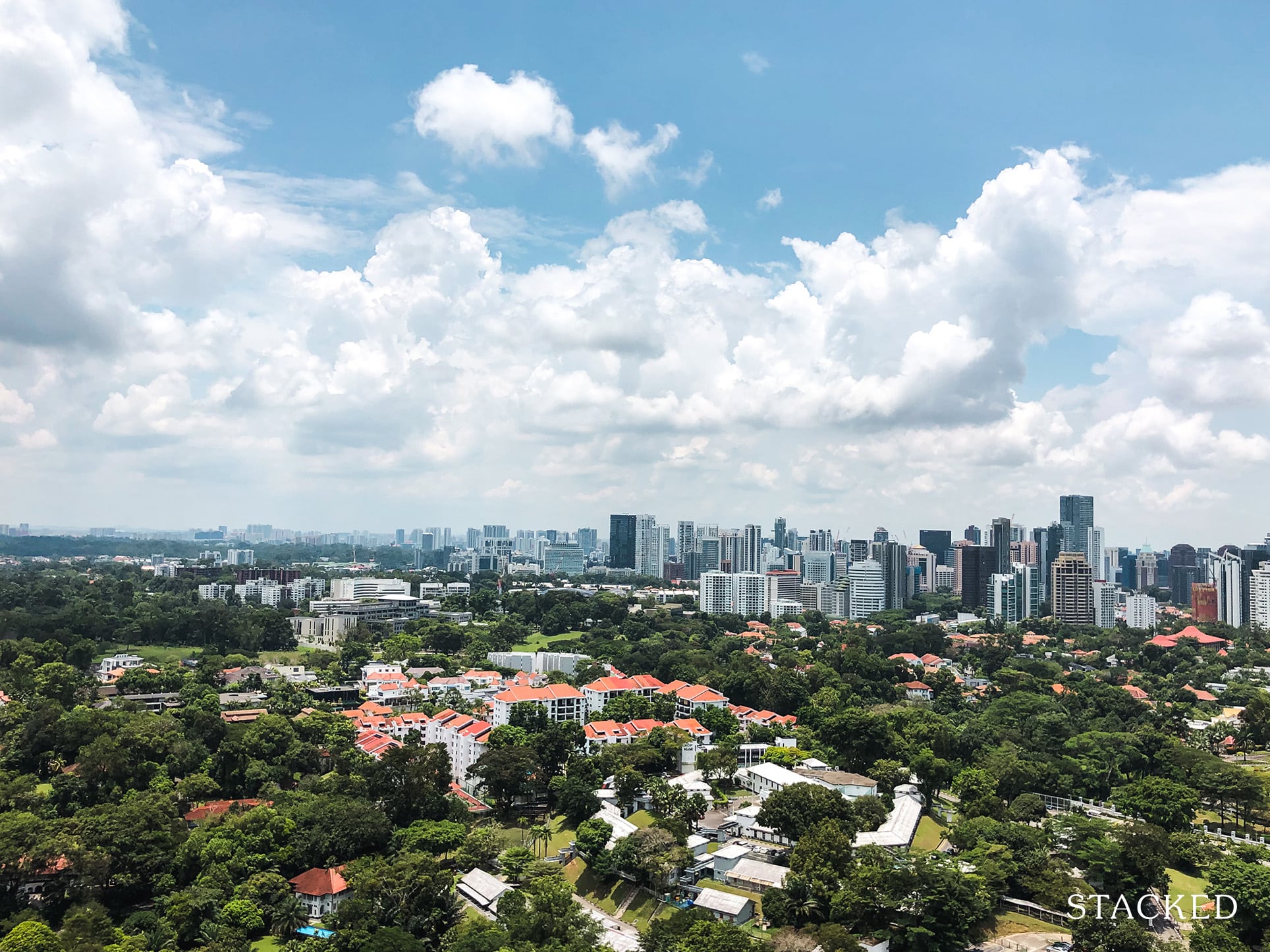 As foreigners buy CCR condos, this is the area that will likely be most impacted by the April 2023 cooling measure; and yet, this is also the region that has seen the slowest pace of price growth. Consider that, between 2013 to 2022, prices in the CCR have grown only around 3.6 per cent, as opposed to over 32 and 37 per cent in the RCR and OCR. 
We can only hazard that our government knows something here that we don't. From word on the ground, the most probable reason is the fear of a flight to safety: wealthy foreigners deciding that Singapore property is a haven in the current volatile environment, and rushing to park their capital here.
One of the factors guessed at is the increasing regulation in some overseas banking sectors, following some collapsed financial institutions in the US. Tighter regulatory measures sometimes cause a knee-jerk reaction, with wealthier customers choosing to move their money elsewhere.
One realtor even speculated that, by removing wealthy foreigners as possible buyers of resale properties, the government is helping to cool the market.
This could also be a move born out of reactions to what some other countries are doing to safeguard property prices from wealthy foreigners. Canada, for instance, has taken on even more drastic measures of banning foreigners from buying homes for two years. In places like Ontario and British Columbia where home prices are the highest, non-Canadian residents make up less than 6 per cent of the population – so it's not as if it's a huge proportion there either.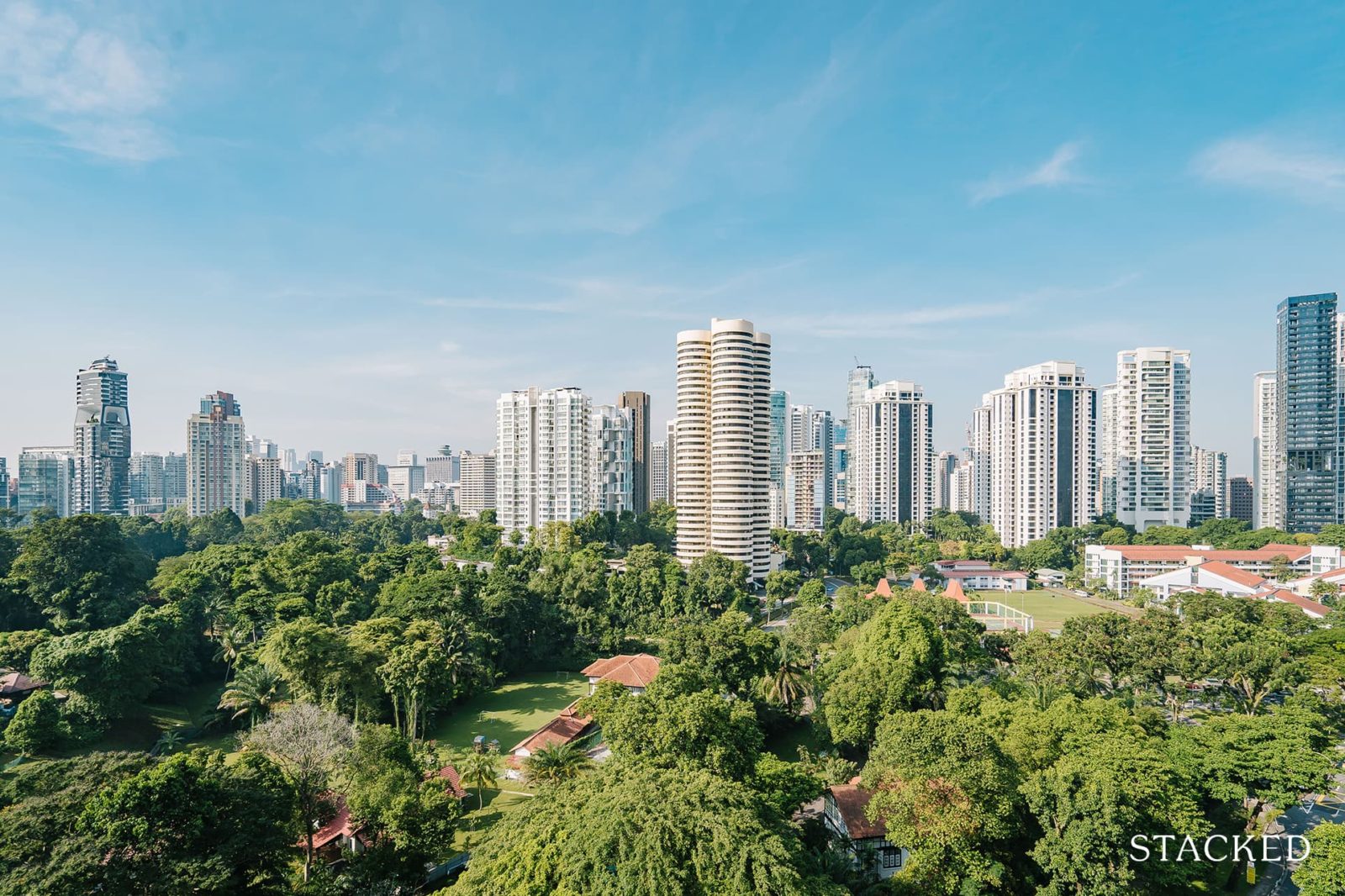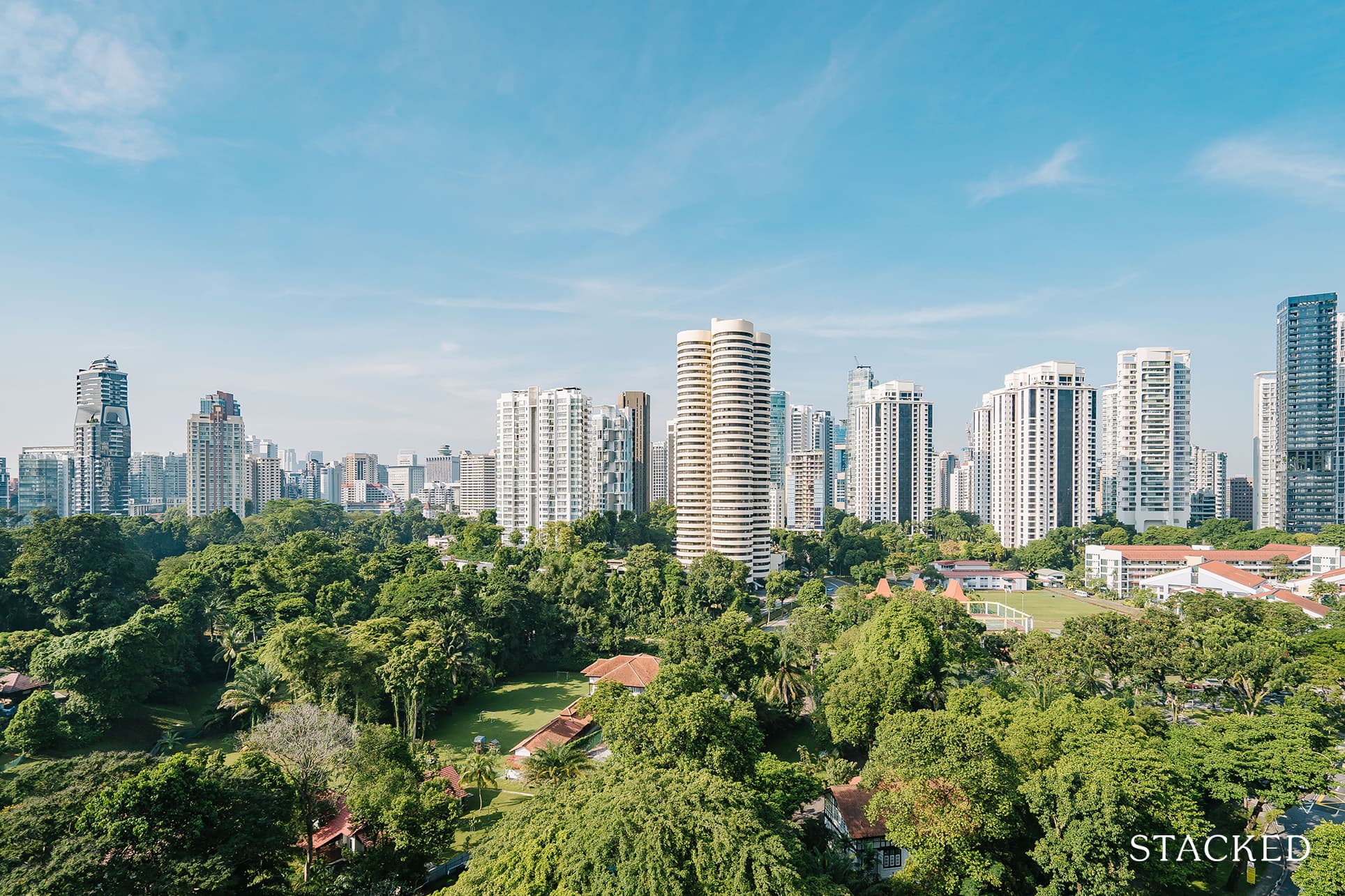 Potential impact on property owners
The biggest risk here is on owners of CCR properties. With foreigners disincentivised to buy, the prospective buyer pool may have shrunk significantly. On the flip side, this could benefit the CCR rental market; most realtors believe that a bigger proportion of foreigners will now be inclined to rent for the time being, given the massive tax.
That may not be a relief to everyone though, as not every CCR investor is interested in being a landlord.
This latest move could also spur local interest in the CCR again. If prices moderate in the prime regions, and the price gap with the RCR or OCR narrows, more Singaporeans may start to consider central region condos a viable buy. There are after all, fewer rich foreigners to compete with now.
Note that all this is technically a negative for Executive Condominiums (ECs) nearing the 11th year. With ABSD rates being sky-high for foreigners and entities, it's no longer a huge advantage that ECs can now be sold to them. But given that few foreigners have shown interest in ECs, this is unlikely to make a huge impact.
On a wider scale, the increase to 20 per cent ABSD (for a second home for Singapore Citizens) is not expected to make a massive difference.
Most realtors pointed out that the market is mostly driven by HDB upgraders. The only probable change is that more buyers will now sell their flat before buying the condo, as this removes the need for upfront ABSD payment.
This could be a further boon to the rental market, as those who buy before selling are more likely to need temporary accommodation.
Almost all realtors are expecting a slowdown in the price increases, as historically buyers have switched to a wait-and-see approach after cooling measures. However, one realtor said that those expecting an actual price drop are too optimistic:
"The developer pricing already factored in land costs, development costs, and marketing costs; these were already paid before the new cooling measure. Most of them can't decrease the price even if ABSD is higher. Anyway, fundamental demand remains strong, as second or third home buyers are a small number."
So while the pace of price increases may slow, we can't say a wait-and-see approach for discounts is likely to pay off. As the same realtor pointed out, waiting didn't pay off back in 2018 either (during the last round of cooling).
On the developer side, we were told in confidence that – whilst higher ABSD could impact the pace of new launch sales – developers have more pressing concerns. The main issues facing developers remain depleted land banks, higher Land Betterment Charges, and a rising interest rate environment.
The same person said that rectifying these issues would be a more practical and effective way to cool the market, as opposed to raising ABSD.
For more on the situation as it unfolds, follow us on Stacked. We'll keep you updated on the recent trends and changes in the Singapore private property market.