Property Stories
First time home buyer in Singapore: Our personal condo list
Jared
July 1, 2019

3

min read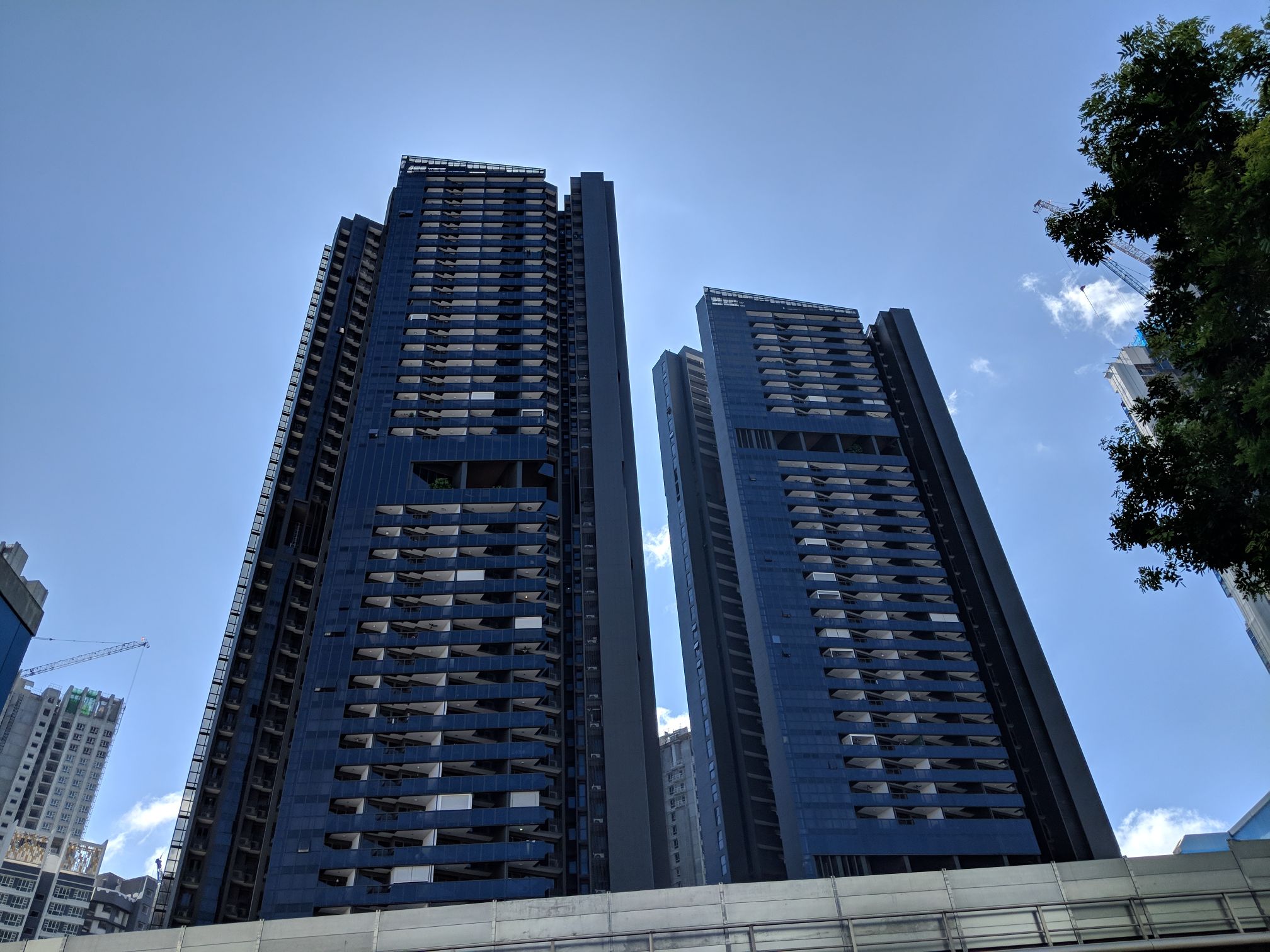 3
min read
This post is part of a series that covers our experiences on buying our first resale condo in Singapore:
We would like to start off this post apologising for the lack of updates for the past week. Because of a combination of a bombardment of work and bouts of laziness, we have not managed to get any viewings done since Regency Suites!

Also, as we have received some messages asking for advice I would just like to take this time to reiterate that we do not claim to be real estate experts! We just happen to see a lack of information out there on the buying process for younger couples and thought it would be useful to document and share our experience.
Now that we have gotten that out of the way, I thought this would be a good time to share our condo list that we have shortlisted since the viewing. We did actually have a rough list from our first research process, but after the first viewing, it really helped to open our eyes a bit more into what we actually like and dislike about a development. So here goes!

Our Personal Condo List
1. Regency Suites
2. Twin Regency

After seeing the much bigger swimming pool at the Twin Regency, this was another development that we decided to put on our condo list. As it is right next to the Regency Suites, it's super close to Tiong Bahru MRT and Tiong Bahru Plaza. We also like that it is freehold and prices PSF wise seems to be quite reasonable considering the location. Admittedly, the outlook of the building does not look great but so far on paper, the positives outweigh the negatives.
3. Skyline Residences
This was a bit further out than we would like, but if we can get a high enough floor having the added bonus of sea views was quite attractive. It is freehold as well and very near to Telok Blangah MRT station. The developer is Bukit Sembawang which based on our research is reputable for quality developments. Frankly, the Circle Line is the most useless MRT line for our needs but the upcoming development of the Greater Southern Waterfront would perk things up a bit. Also, Keppel Golf Club will have its lease run out soon, so the unblocked views might be gone in the near future! Perhaps this would be the last priority on our list. 
4. Interlace
The Interlace is quite a bit different from what we've been looking so far. At more than 1,000 units, it is a massive development whereas we generally prefer the smaller ones. But from the Stacked Homes Interlace review, it does seem quite an interesting place to live in. It isn't close to the MRT though, which is something that we really want. But the upside is that it is close to Alexandra Hospital, NUH and SGH by bus.
5. Echelon

Once we saw the design of the Echelon, we were almost sold as we are suckers for modern sleek buildings. It's not just a pretty face as well, its location next to Redhill MRT is super ideal for our needs and there are lots of good food nearby. A high priority for us to view for sure.
Read this next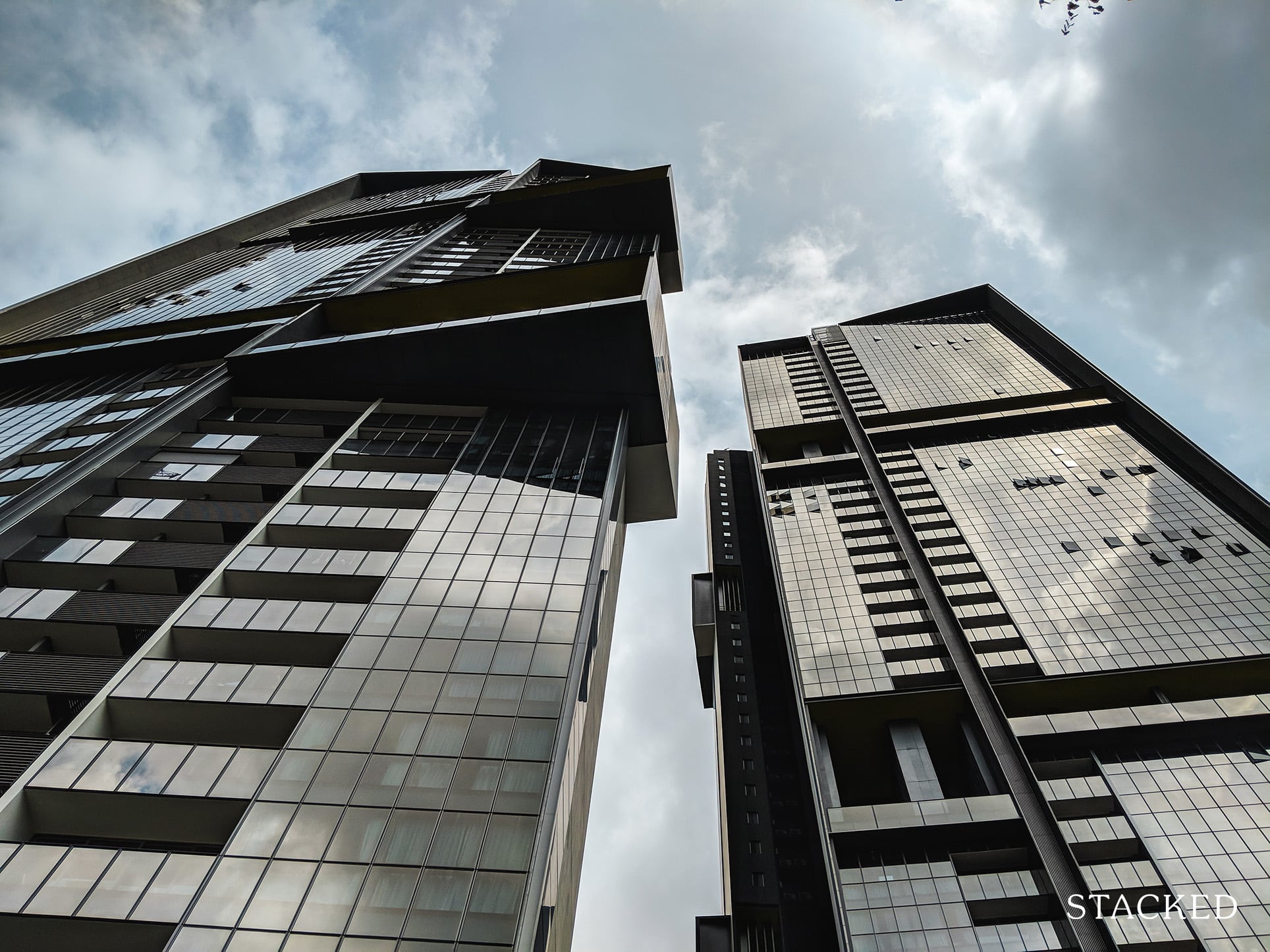 Read this next
by Stanley
6. Commonwealth Towers
It has a very similar design to the Echelon and is just as near to an MRT station. Which in this case is Queenstown, which is just as convenient for us. It is quite a bit more units than the Echelon though, so we are worried about it feeling too overcrowded.

7. Queens
Unsurprisingly, as the Queens is a lot older than Commonwealth Towers, the price is correspondingly lower too. It definitely looks its age but would have bigger living spaces as its plus point. The location is equally convenient and it also has a really huge swimming pool.
This was quite a last minute addition to our condo list as we were snooping around the Sky Everton launch, and found that there was a small cluster of condominiums there. It is in walking distance to SGH which is perfect and the upcoming Cantonment MRT station would be helpful. Not to mention it is close to Outram MRT station which is an interchange. The biggest plus point is it is freehold! 
This is not a final list by any means, so if you do have any condominiums that you think are worthwhile for us to take a look at please let us know!
Read more on Jared's journey:
Part 1: First time home buyer in Singapore: Our personal home buying experience
Part 2:Why we chose to look for a central resale condo
Part 3: Our first viewing at Regency Suites
Part 4: Condo viewing checklist