Property Stories

First time home buyer in Singapore: Our first viewing at Regency Suites
Jared
May 30, 2019

8

min read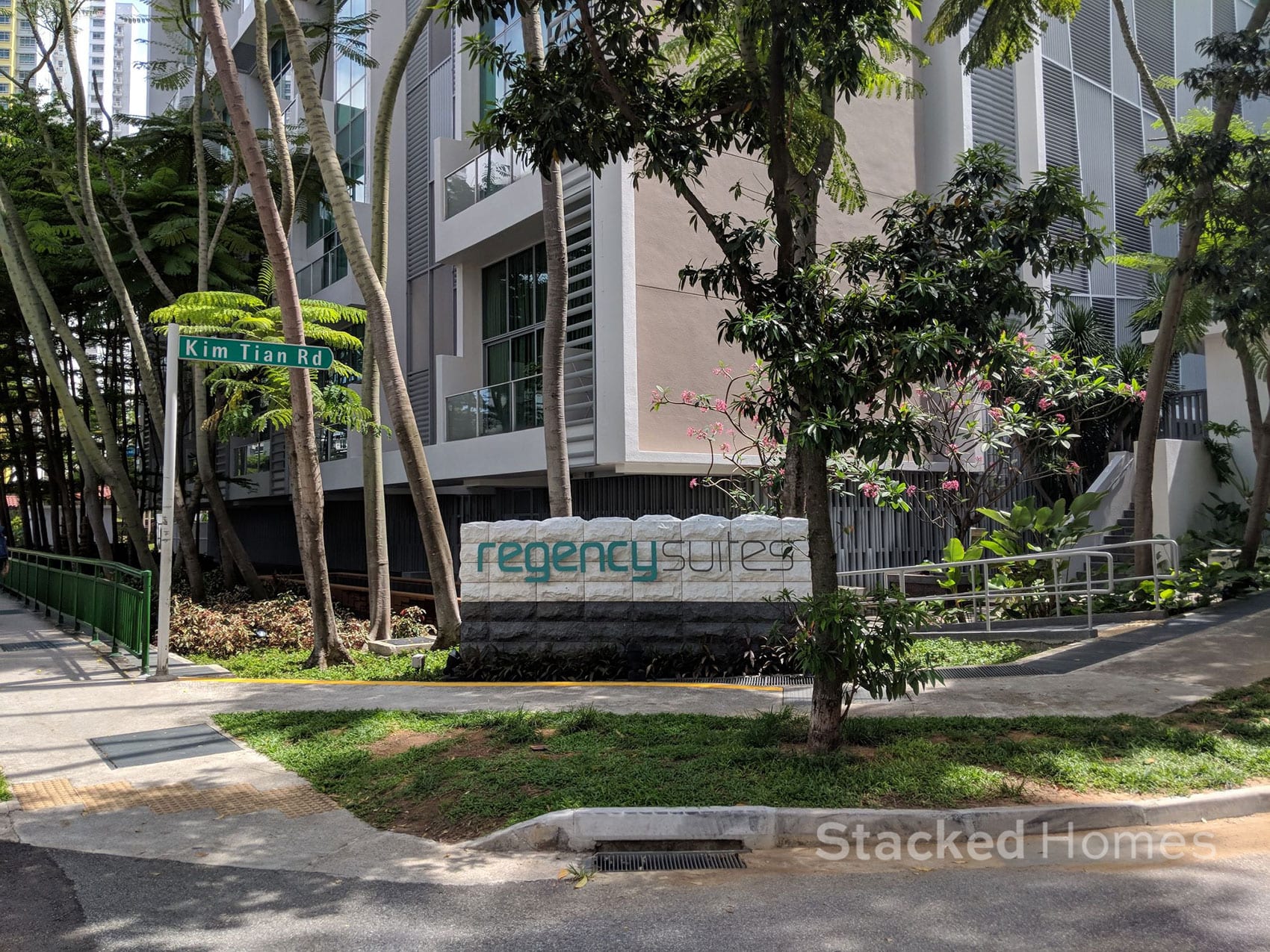 This post is part of a series that covers our experiences on buying our first resale condo in Singapore:
Ask any experienced home buyer for a good tip on their home buying experiences and one of the first things they would probably say would be "Don't ever rely on just photos."
It's a good tip, and we experienced it first hand in our first ever viewing at Regency Suites. After much research online, on paper it seemed like a perfect fit. Location? Check. Close to amenities? Check. Gym? Check. Not to mention, it was freehold in Tiong Bahru as well.
Sadly, after the viewing, it was just not meant to be. (I'll explain more further below)
So you might be asking here, "How can you be so easily taken in with photos?"

Well, like any agent worth their salt, one key element to draw attention to their post would be well taken photos and good copywriting in the description. It makes it engaging, allowing you to envision what it would be like as your dream home.
The thing is, the only way you can really judge for yourself is to make a physical trip down.
There is really nothing like seeing a place for yourself and the ambience and feel is something that no photograph can capture. Of course, it can turn out positively or negatively but in a way, that is the fun part of this whole process isn't it?
With that in mind, here's the one thing you should take away from our experience if you take away nothing else: Visiting the property for yourself is the most important thing, trust nothing else.
Regency Suites Viewing
So with high expectations for our first viewing at Regency Suites, we set out for that day feeling excited at what could perhaps be our first home!
To further reiterate why we thought Regency Suites would be a winner:
It was about a 5 minute walk to Tiong Bahru MRT
5 minute walk to hipster area of Tiong Bahru, another 10 to the market
Central convenient location
Gym (for me)
Shophouses right outside so near lots of food
Freehold
Competitive price ( neighbouring Highline Residences transacting at higher PSF at 99 years)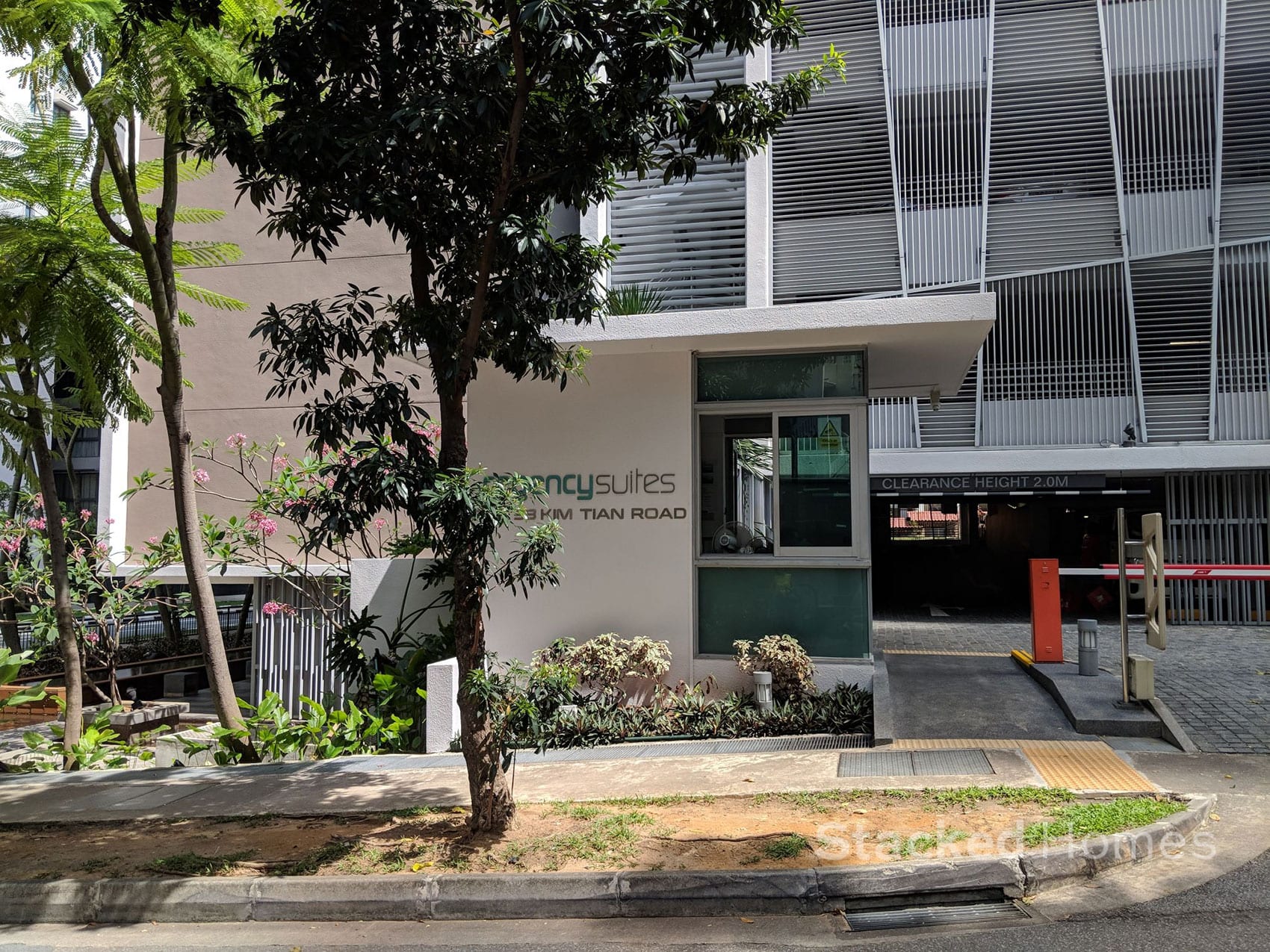 I think that first impressions are always important, and perhaps this was what set the tone for the rest of the viewing. The front of the condo looked a bit drab. Not a good start. Reflecting back I think it was because unlike other condos where they have a dedicated arrival area or drop off point, here you are greeted straight with the block of building. So because you don't get that feeling of space when you enter it feels claustrophobic. I know I know, its not a big plot of land and they have to maximise the space. But, it's the little things that count sometimes.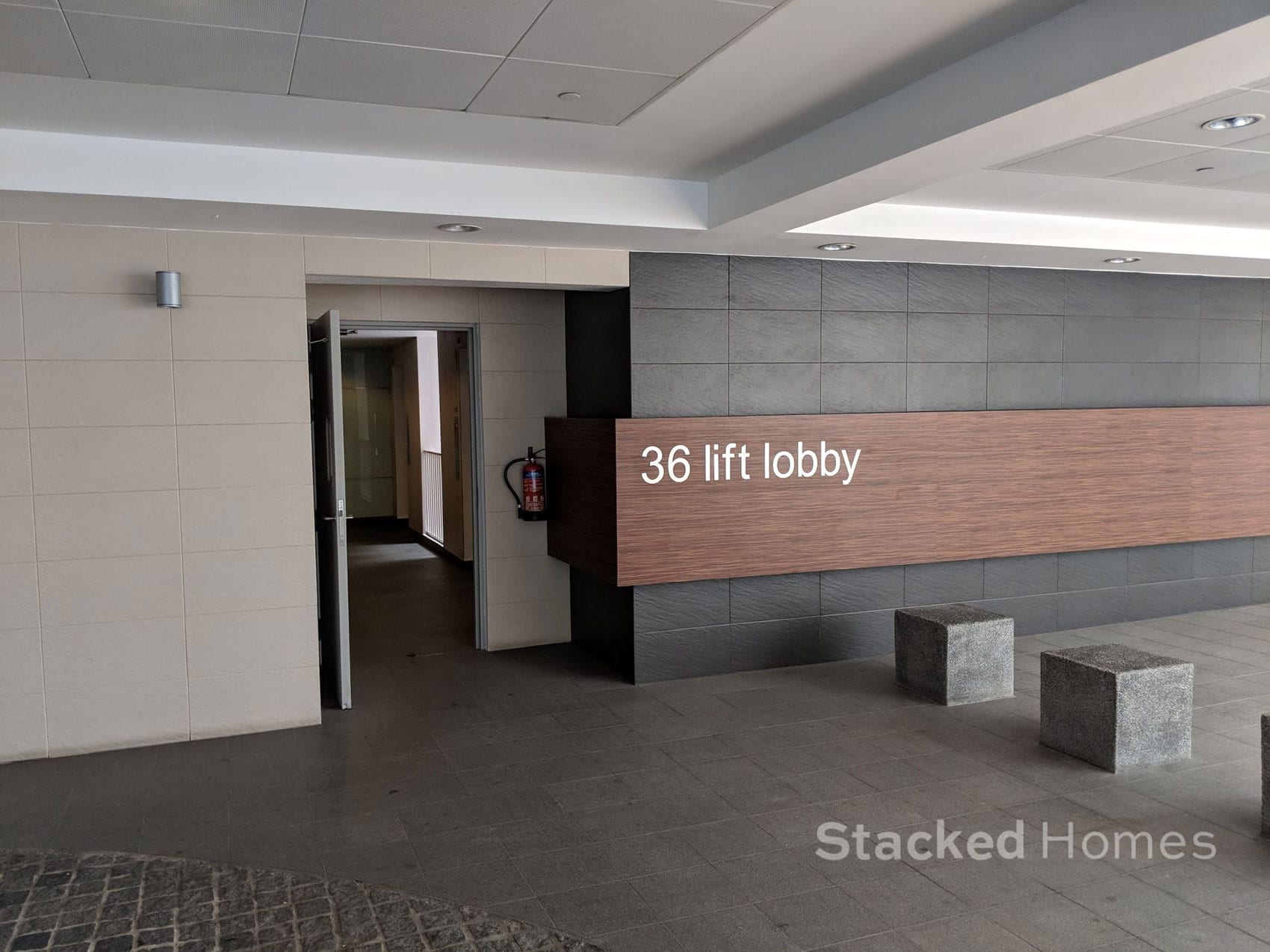 Once you get in, there is a small area for drivers to pick up and drop off, which leads to the lift lobby.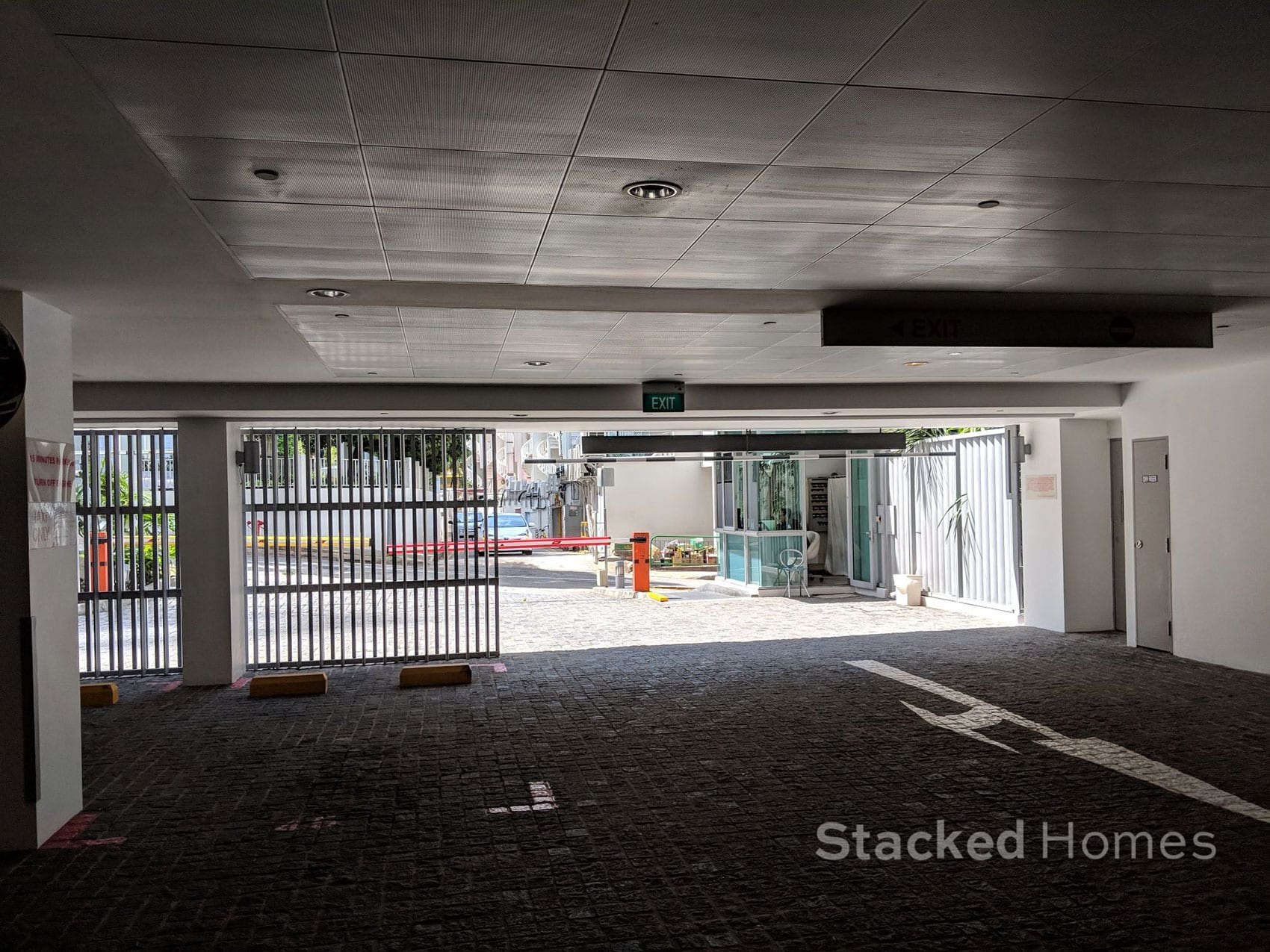 The carpark here is not an underground one, which cannot be due to the MRT as Tiong Bahru Plaza and Highline Residences both have one. So I can only assume it was due to cost cutting. Which is a shame as the added space could have been used for other facilities. Also in my opinion, underground carparks always come across as more classy. But that's just me.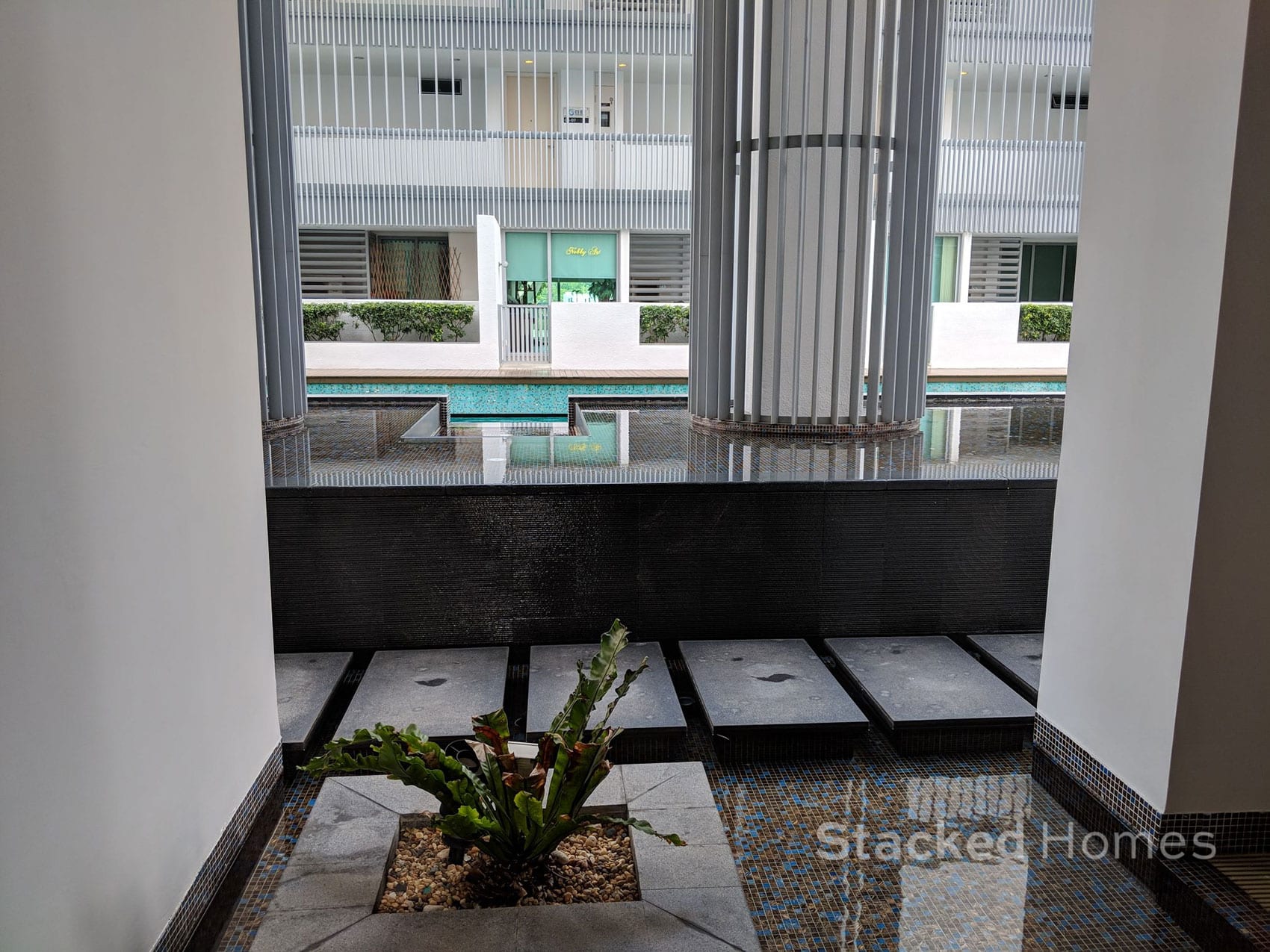 Coming up to the level where all the facilities are, we were greeted by this view. Because it immediately faces the blocks where the soho units are, again it feels very squished.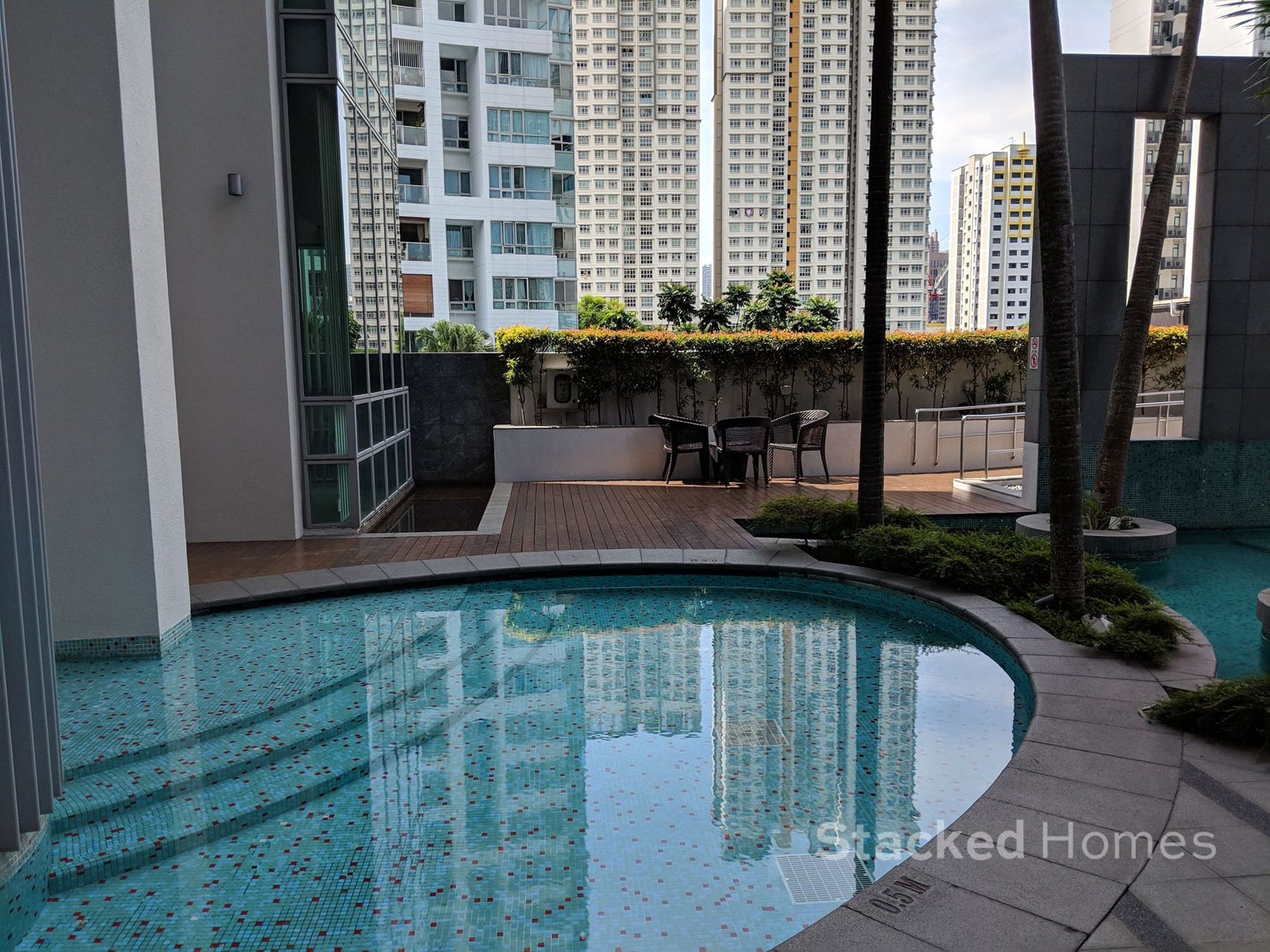 Over on the left, there is a small children's pool. It could be the time of the day, but because of how the blocks are built, you wouldn't get much sun at all. I do think that the sun always makes the swimming pool look more inviting, and so it looks much less appealing here.
At the very least, there is a spot for a jacuzzi.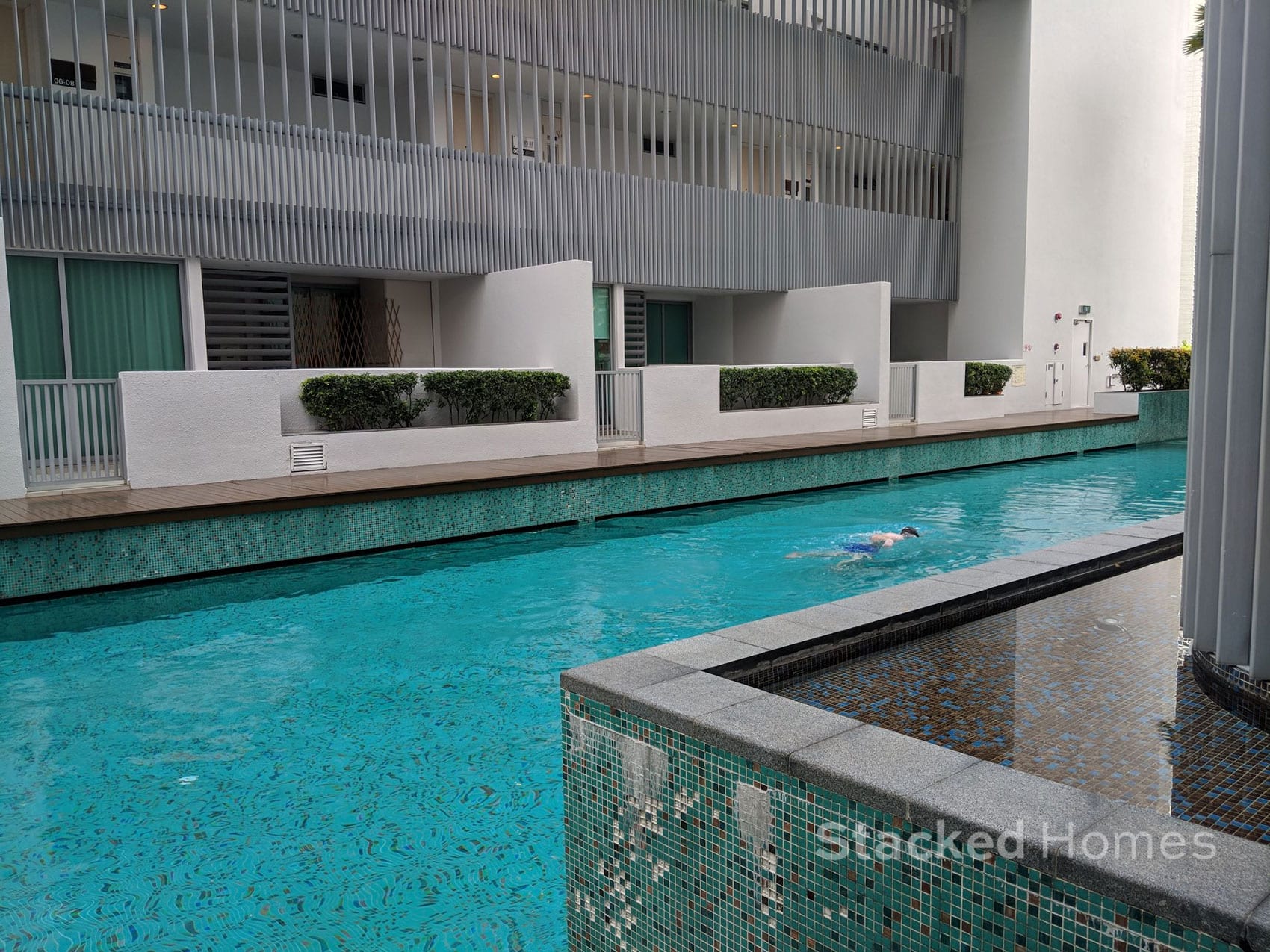 The jacuzzi area leads to the main pool, where the length is enough to swim laps. It's definitely adequate for me for exercise. But again, because its sandwiched so closely between the two blocks, you just do not get the sense of openness. Even though in actuality its not that narrow, it just feels constrained. We really did not like the swimming pool area at all.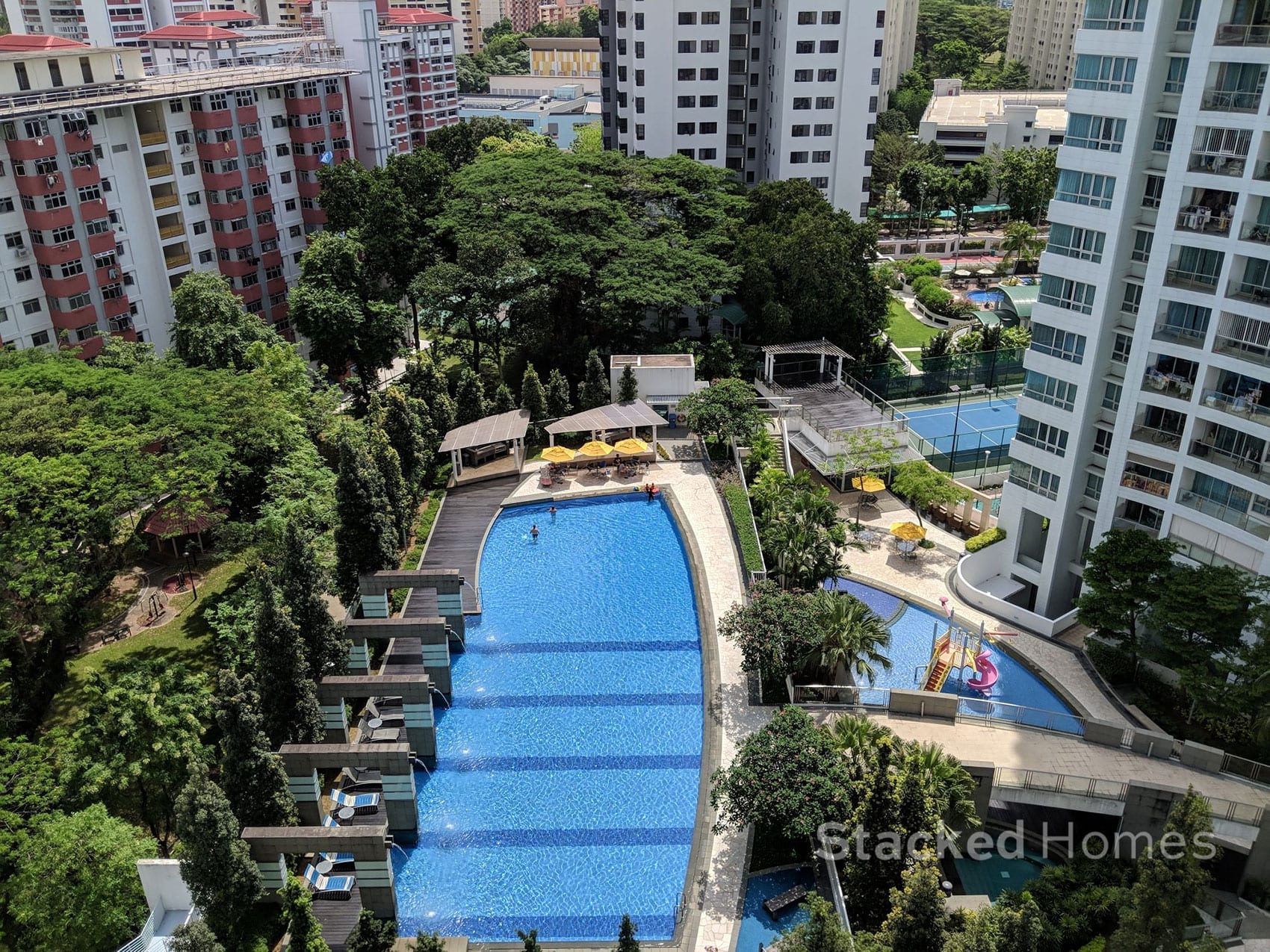 On the other hand, we could not help but notice the pool area at its neighbour, the Twin Regency. Of course it cannot be compared directly as it is sitting on a bigger piece of land. But look how much more inviting and open the pool area feels there. It is really a world of difference.
Read this next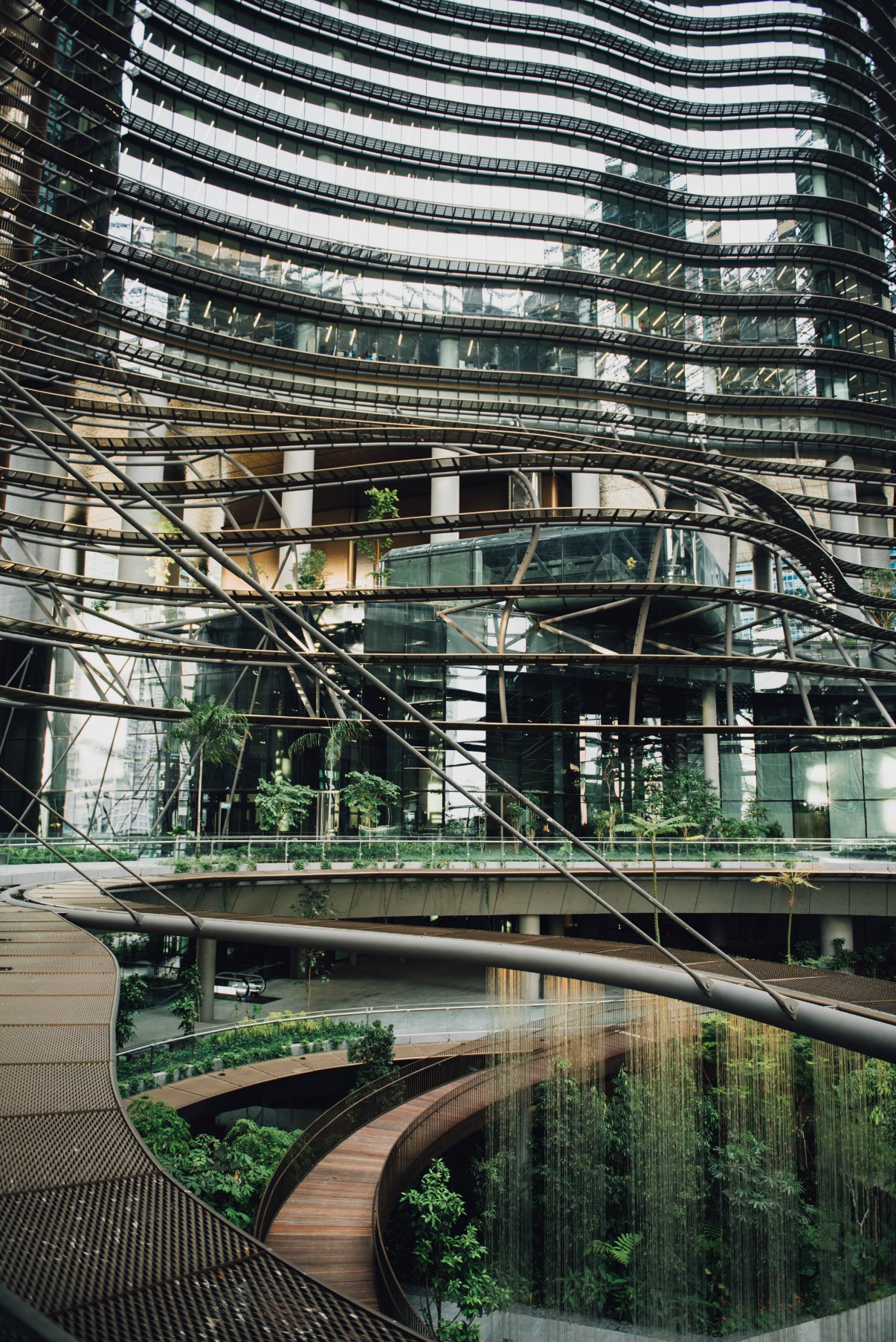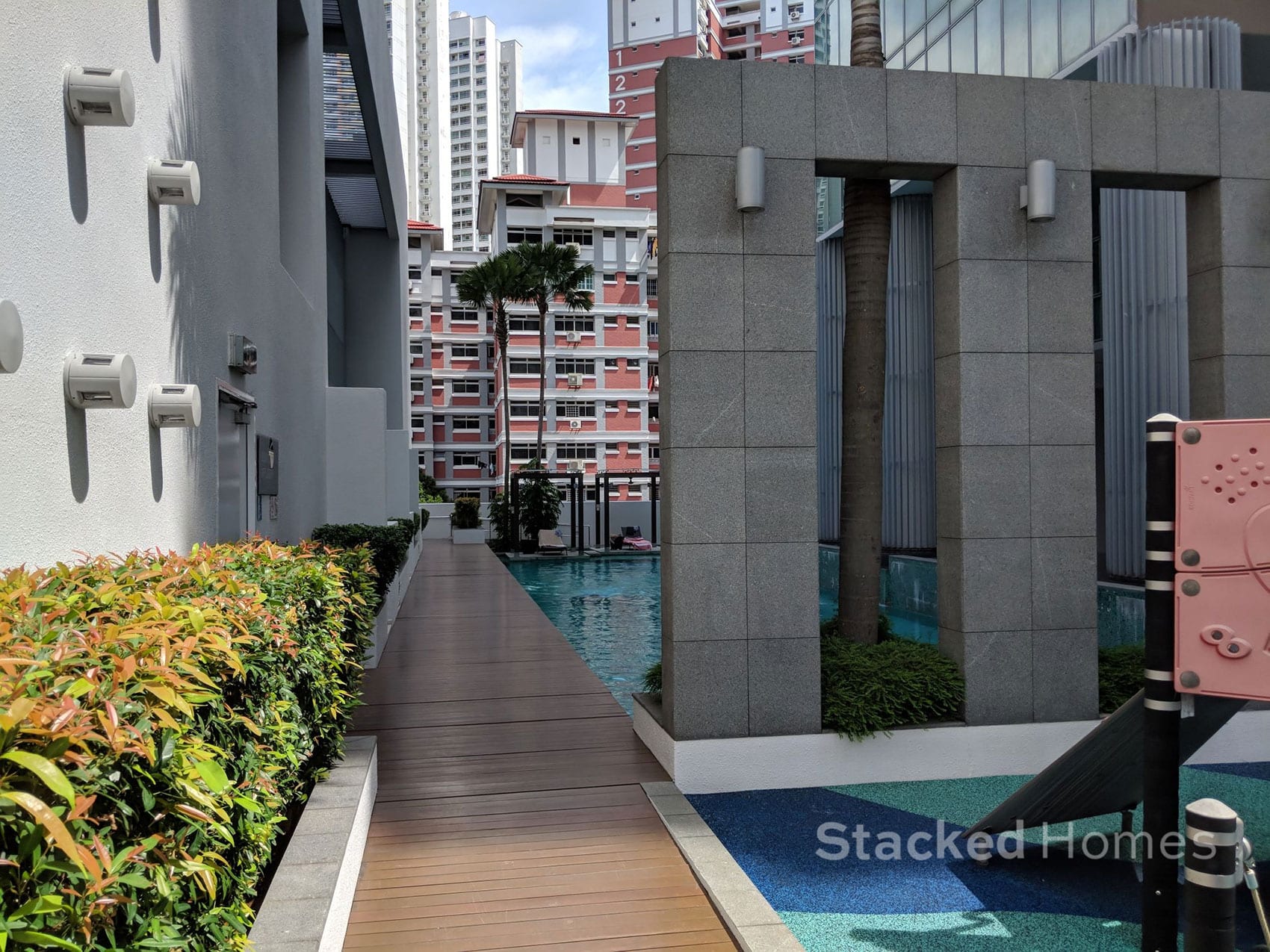 Apologies for the bad angle, but this is just to illustrate the length of the swimming pool.
Moving on, there is a small outdoor fitness area.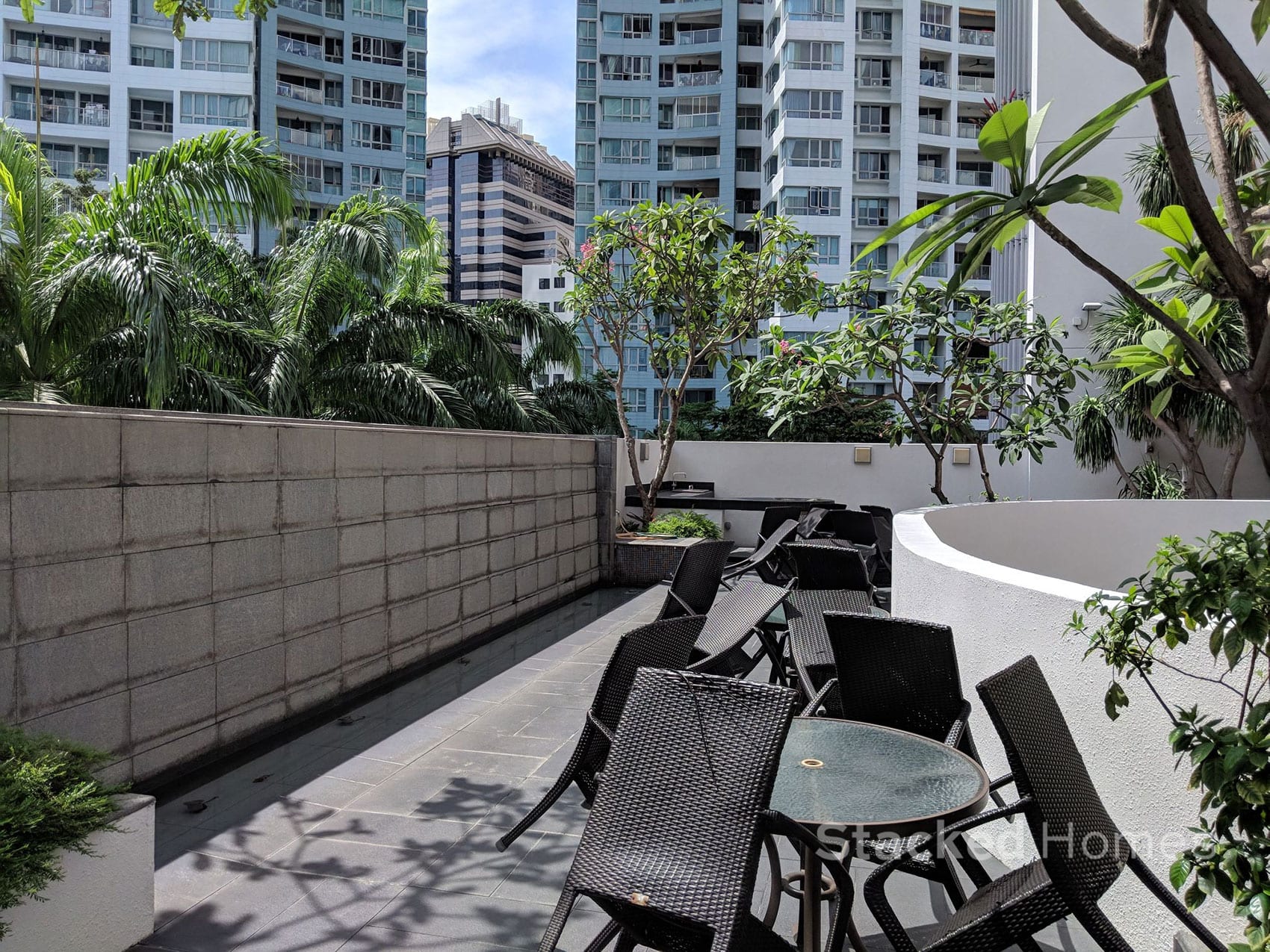 Which leads to the BBQ area. This is at the side, so we did feel better with the openness of space here.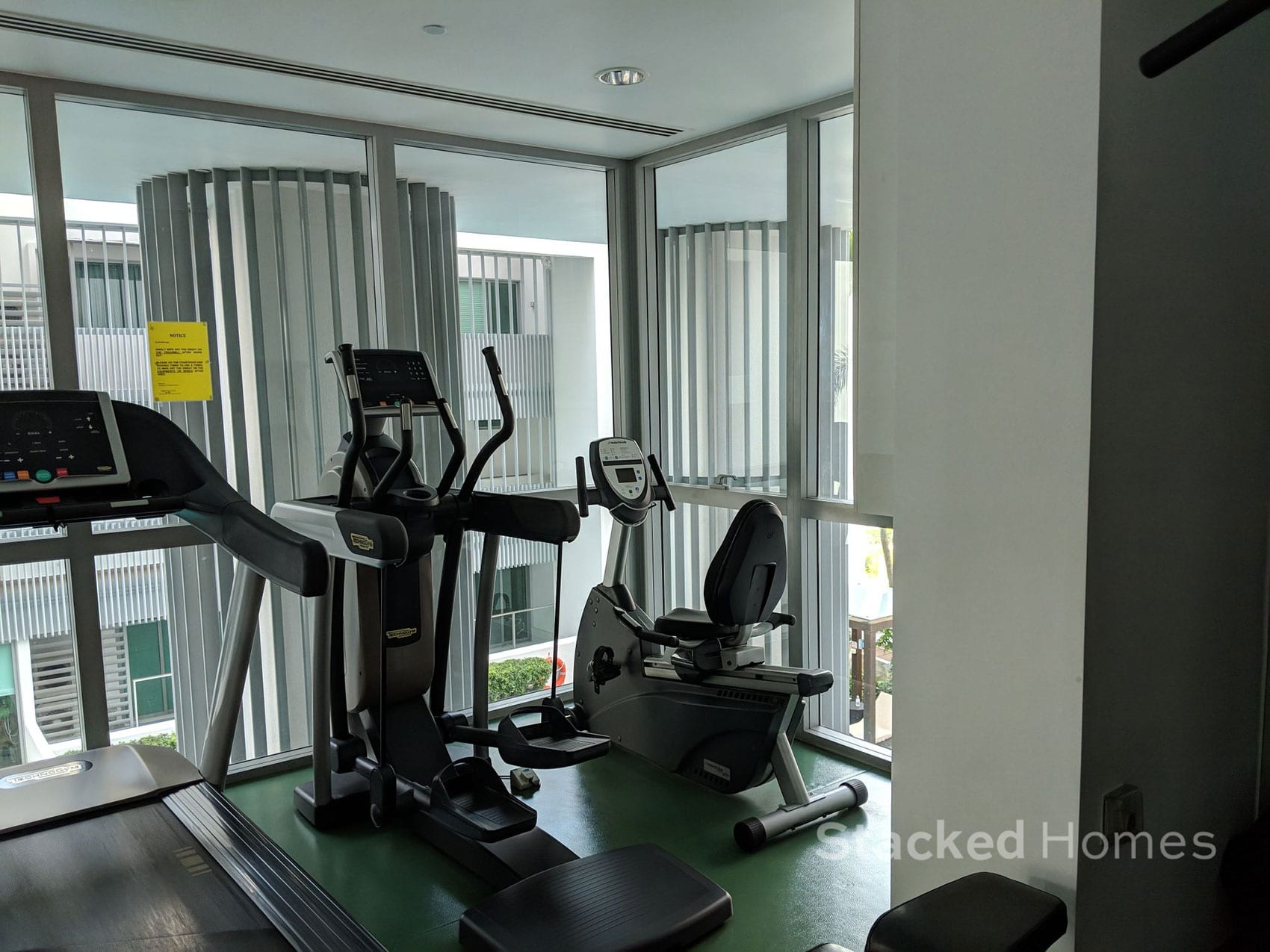 While there is a gym here (yay?), it's small and feels really cramped. Also, I was disappointed there was not much of a view.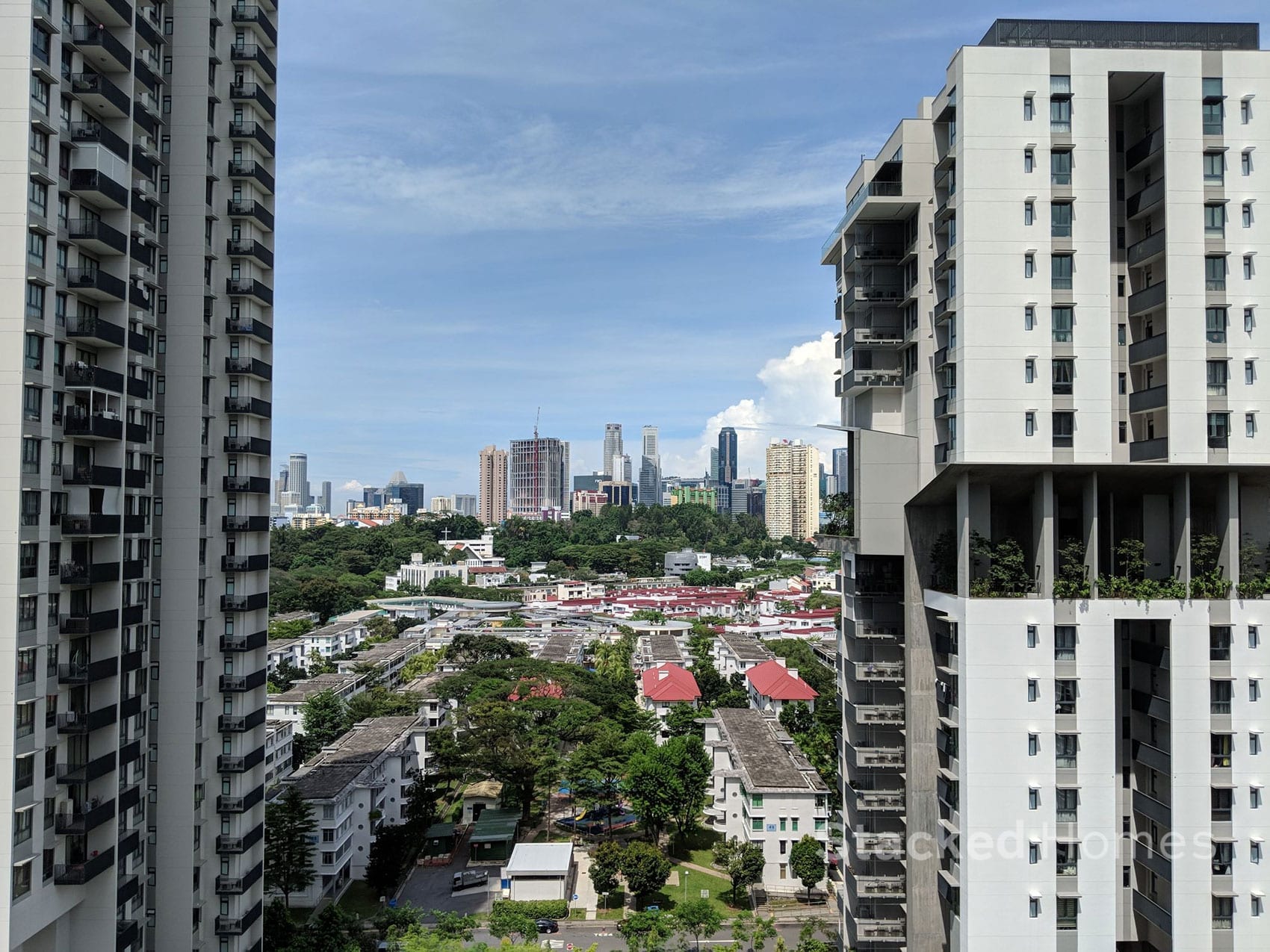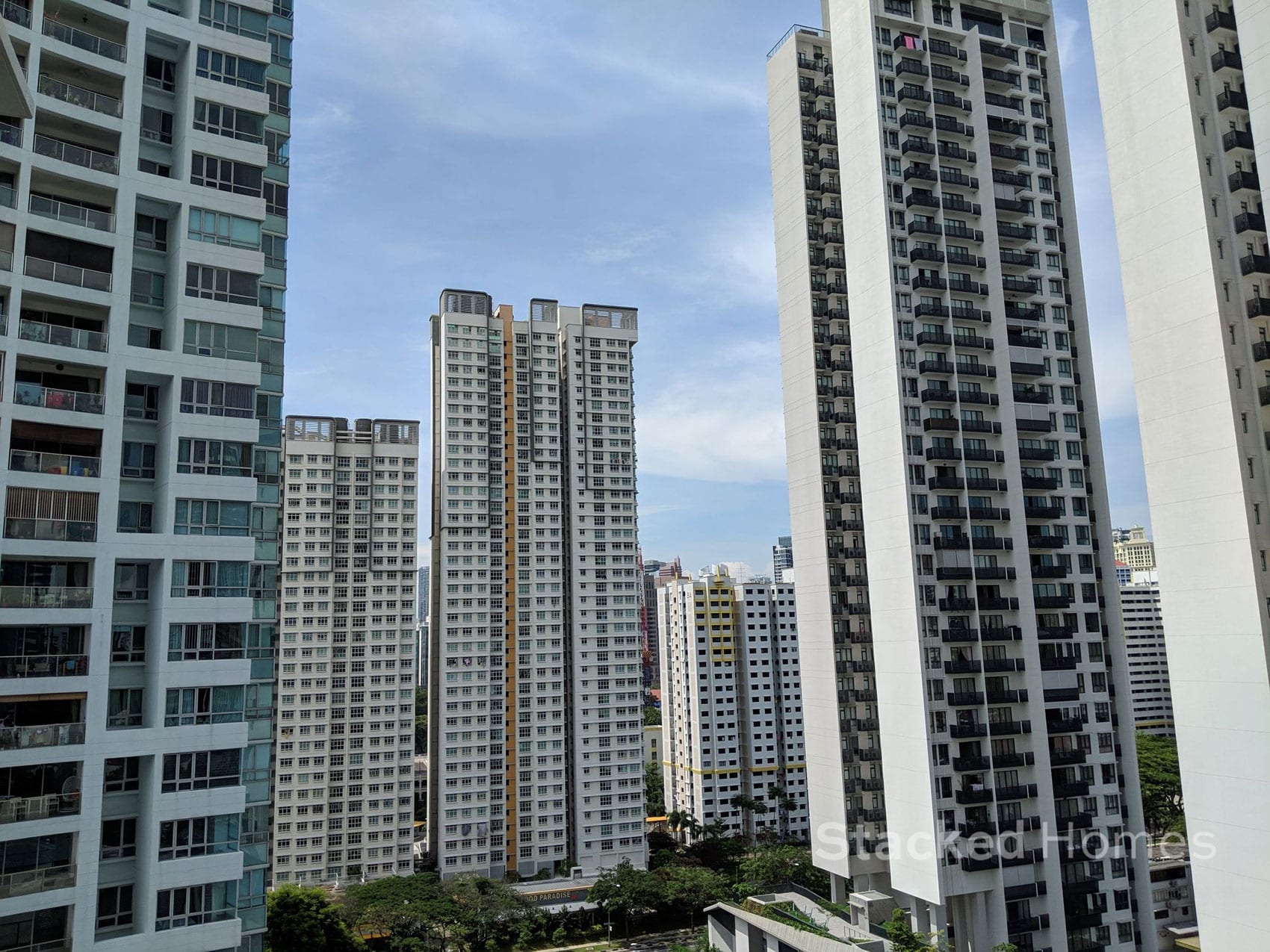 This was the view from the mid level unit. At higher floors the views will certainly be much better. Thankfully, the spaces between the blocks are quite large so the views even at the lower levels are not too bad.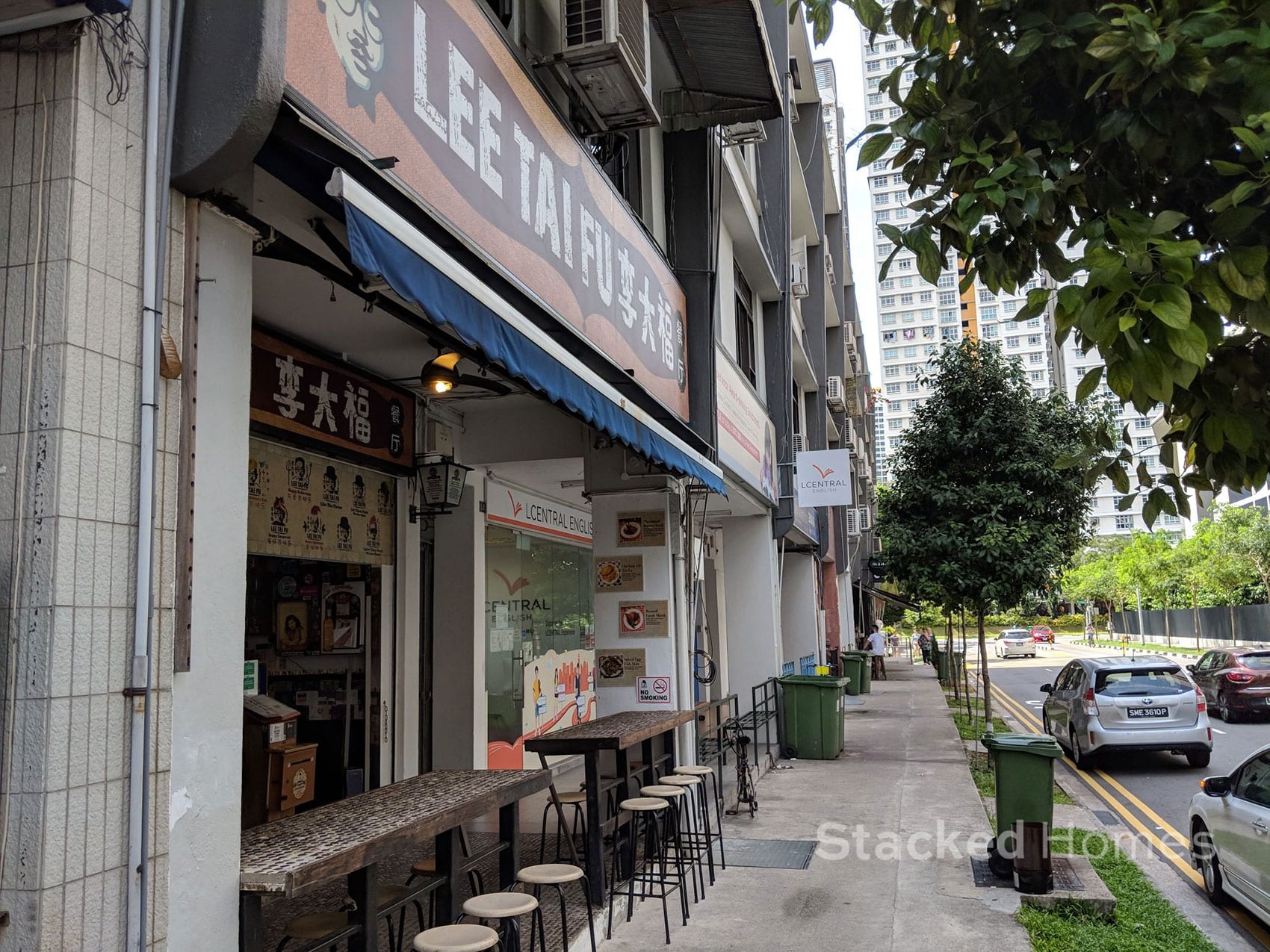 Probably the best part of the Regency Suites to us were the length of shophouses directly outside where there were a good amount of interesting cafes and restaurants. There was an NTUC at the corner too! Which we think is a huge plus point.
A food paradise (coffee shop) is just at the end of Kim Tian Road.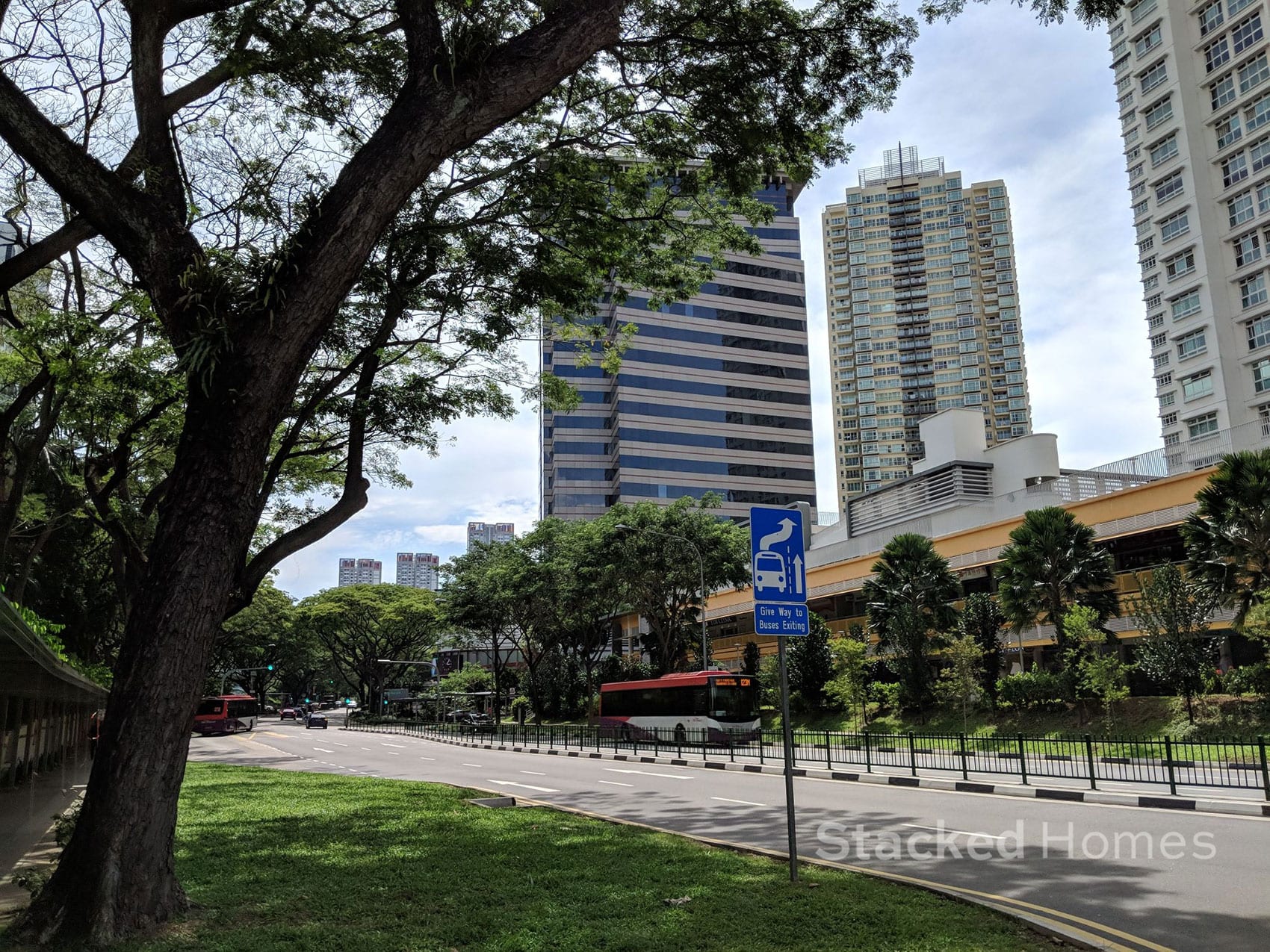 Just a short walk to the left is Tiong Bahru plaza, and the MRT station. This is where Regency Suites really shines, its crowning glory is its location.
Our Conclusion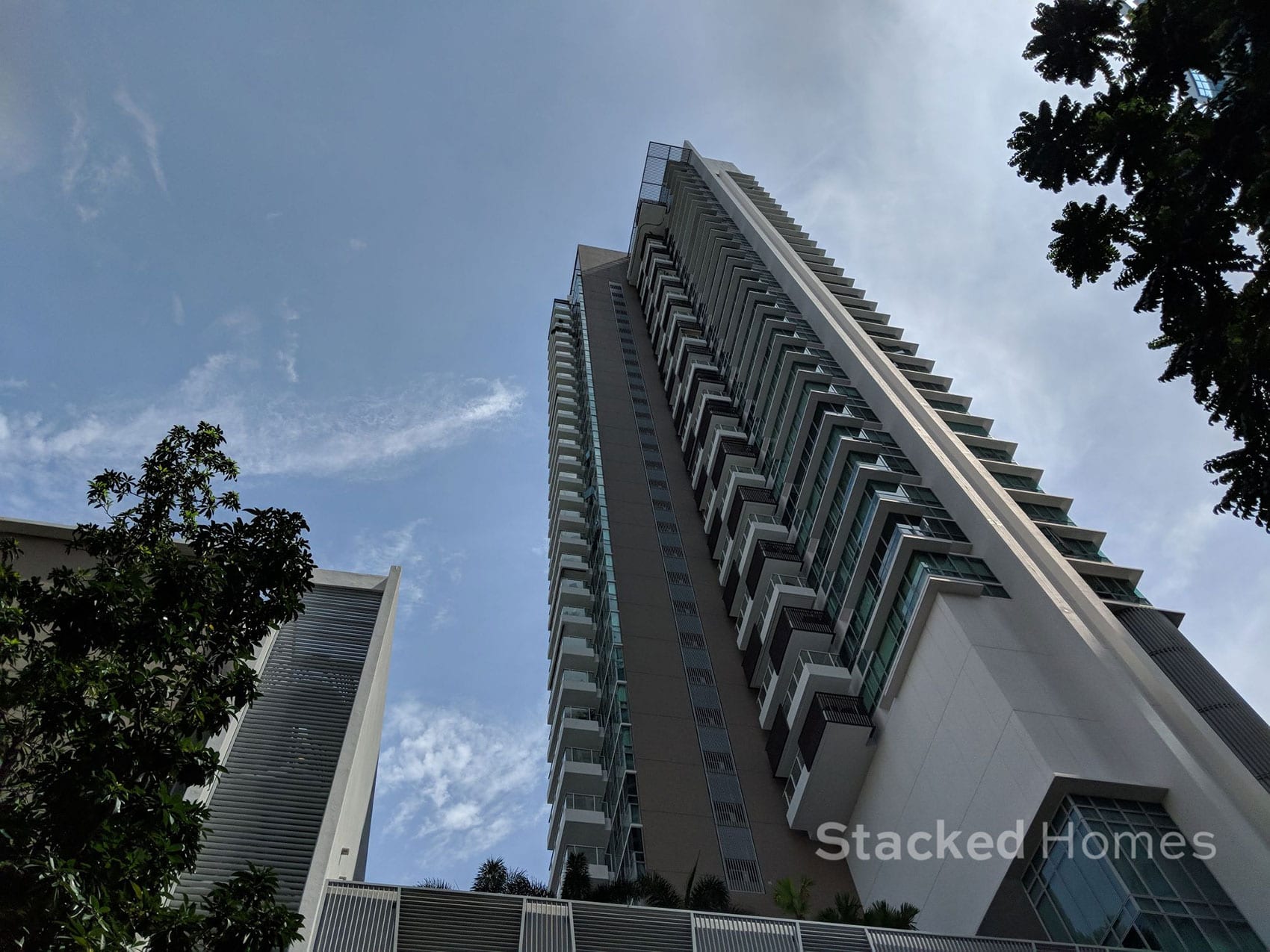 If you can't tell already, we were a little bummed by our first viewing. I suppose it was also because we had high hopes for this development, but there was a lot that we did not like about the development itself. Call it nitpicking if you will, but I feel that the facilities were really underwhelming even though the location was perfect. To others, if the facilities do not matter and the location is your number one priority, at these prices it could be a good buy. But for us sadly, it just felt too squeezy and we did not have a good feeling about the condo at all once we stepped in. If I had to choose, I would rather much prefer to purchase a HDB resale unit nearby to enjoy the location.
On a happier note, sometimes a viewing can go the other way too! The photos may look dreary but in real life the feeling and size of the place could be a lot different from what you may expect.
Perhaps our next viewing should be the Twin Regency…
Read more on Jared's journey:
Part 1: First time home buyer in Singapore: Our personal home buying experience
Part 2:Why we chose to look for a central resale condo
Part 3: Our first viewing at Regency Suites
Part 4: Condo viewing checklist