Property Picks
Singapore's Best Condos For Lifelong Singles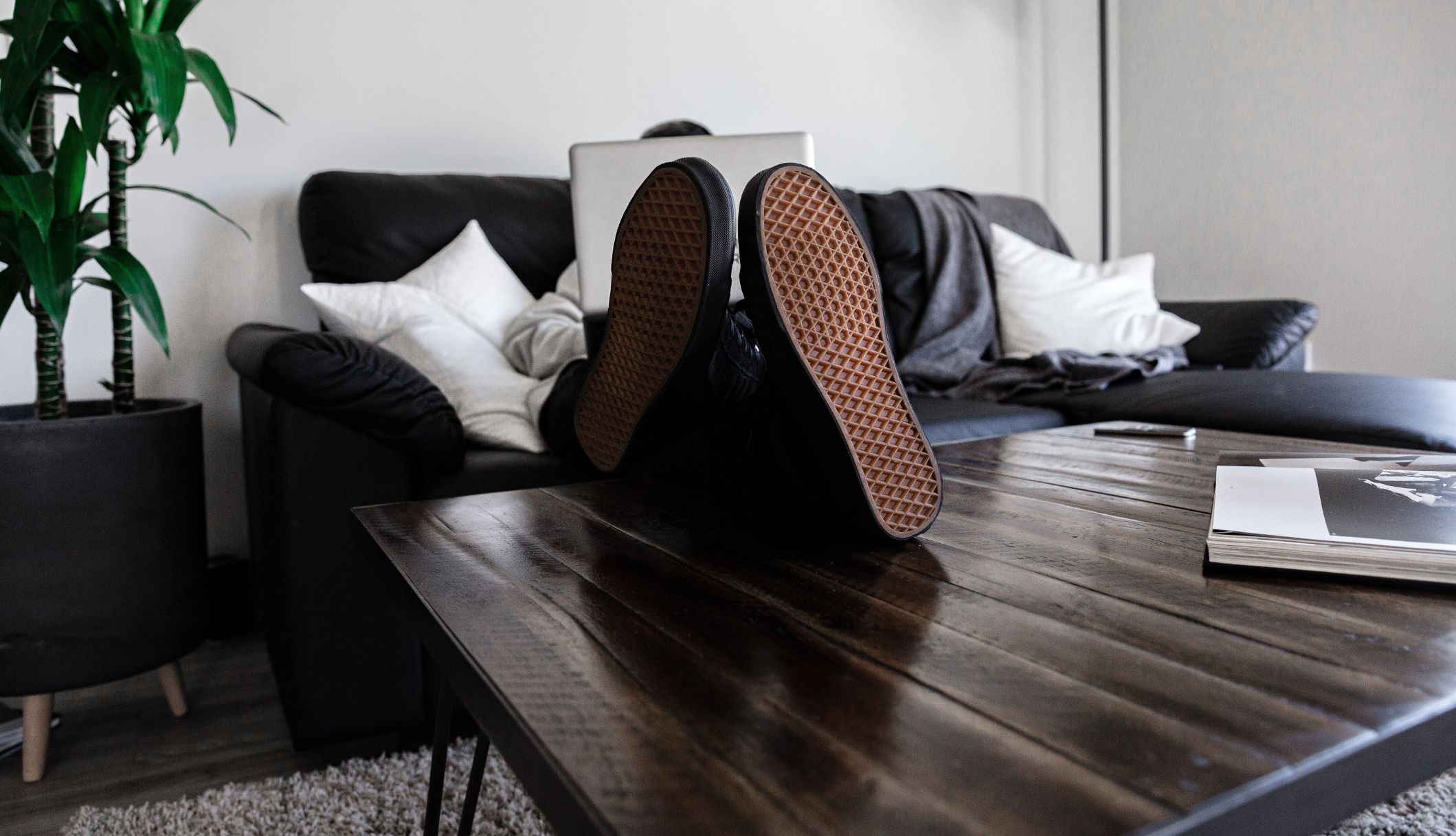 8
min read
Not all of us are the "settling down" type. Some couples can't or don't want to get married, and just have fur babies instead. Or perhaps the thrill of independent living is too much to pass up, and you're happy staying single. Whatever the situation, single-hood provides some distinct advantages when it comes to housing. (If you know what you want already, here's our affordability guide to buying a condo as a single).

Many lifelong singles find they can afford more convenient or luxurious properties (at the trade-off of space), or that they can build a massive retirement fund by saving with a smaller home. Here are some condo developments that let you reap the rewards of singledom:

The M Condo
Suites@Guillemard
The Ebony

1. The M Condo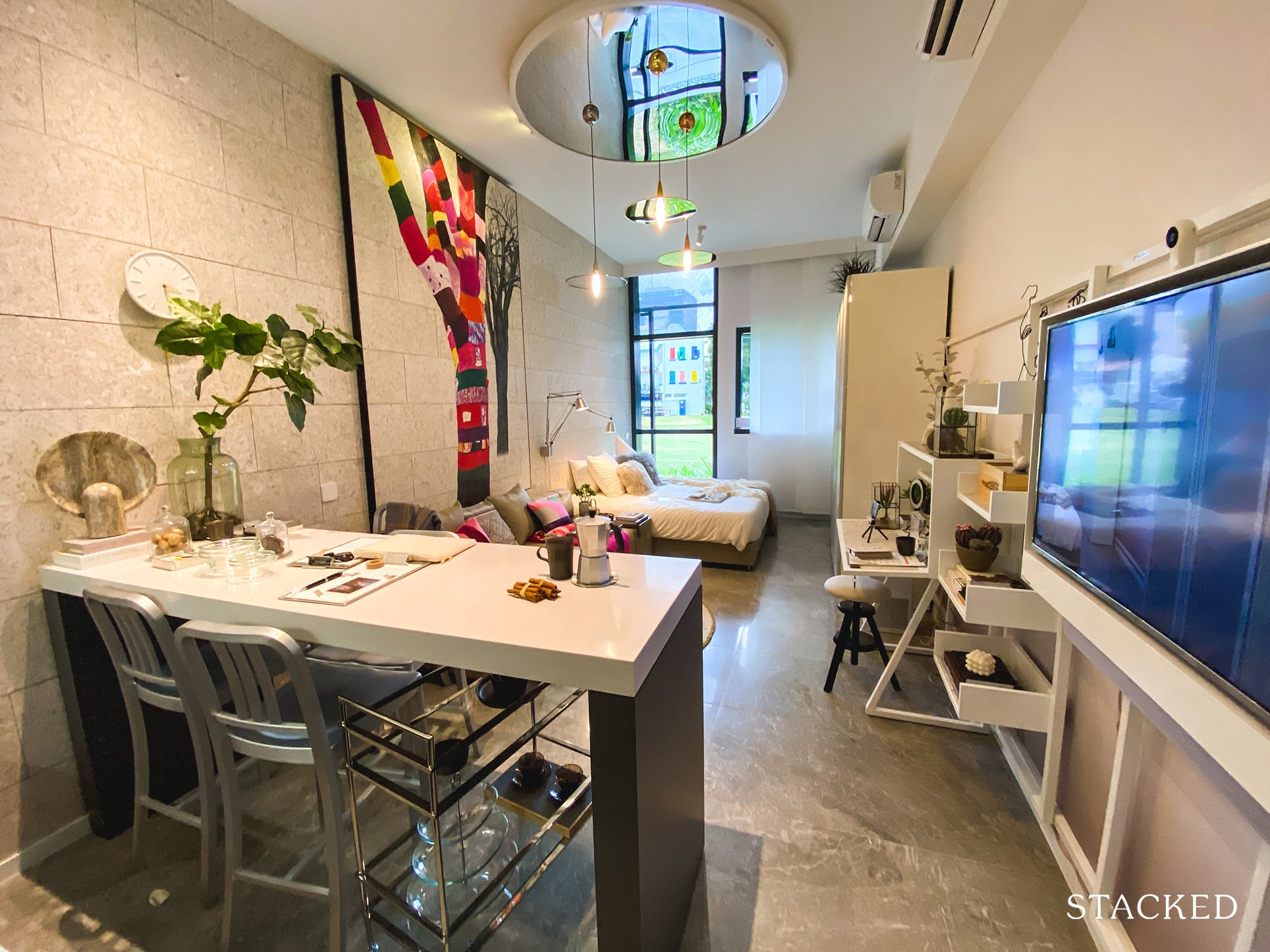 The M Condo seems built for two things: housing singles, or being rented out to singles.

This development is located at Middle Road, which puts in walking distance of Bugis Junction (where the Bugis MRT station is also located), as well as Little India. This is a commercial nexus jam packed with shops and eateries at every budget range (it's also become Singapore's "hot pot central", although no one quite knows why so many hot pot restaurants congregate here).

Tan Quee Lan street is also a few minutes' stroll away, and this area is being developed with even more F&B and retail outlets; as if Bugis wasn't enough.

What stands out is the low quantum of units in The M, because they're on the smaller side. The majority of the units are two-bedders, ranging from 592 to 667 sq.ft. While that's too small for a family, it's quite liveable for a single.

As with all smaller units, the price per square foot is higher (around $2,200 to $2,400 psf in The M, with the smallest units reaching as high as $3,000 psf). But overall prices start from as low as $1.38 million, which may be affordable even on a single income.

We go into a more detailed breakdown of each unit in our review; but suffice to say that the M's advantages (location + price) are great for singles, while its size drawbacks aren't even felt by most of them.

Info sheet:
Address: Middle Road (District 07)
Developer: Wingcharm Investment Pte. Ltd.
Site Area: Approx. 80,327 sq.ft
Tenure: 99-years
TOP: 2024
Units: 522

2. Suites@Guillemard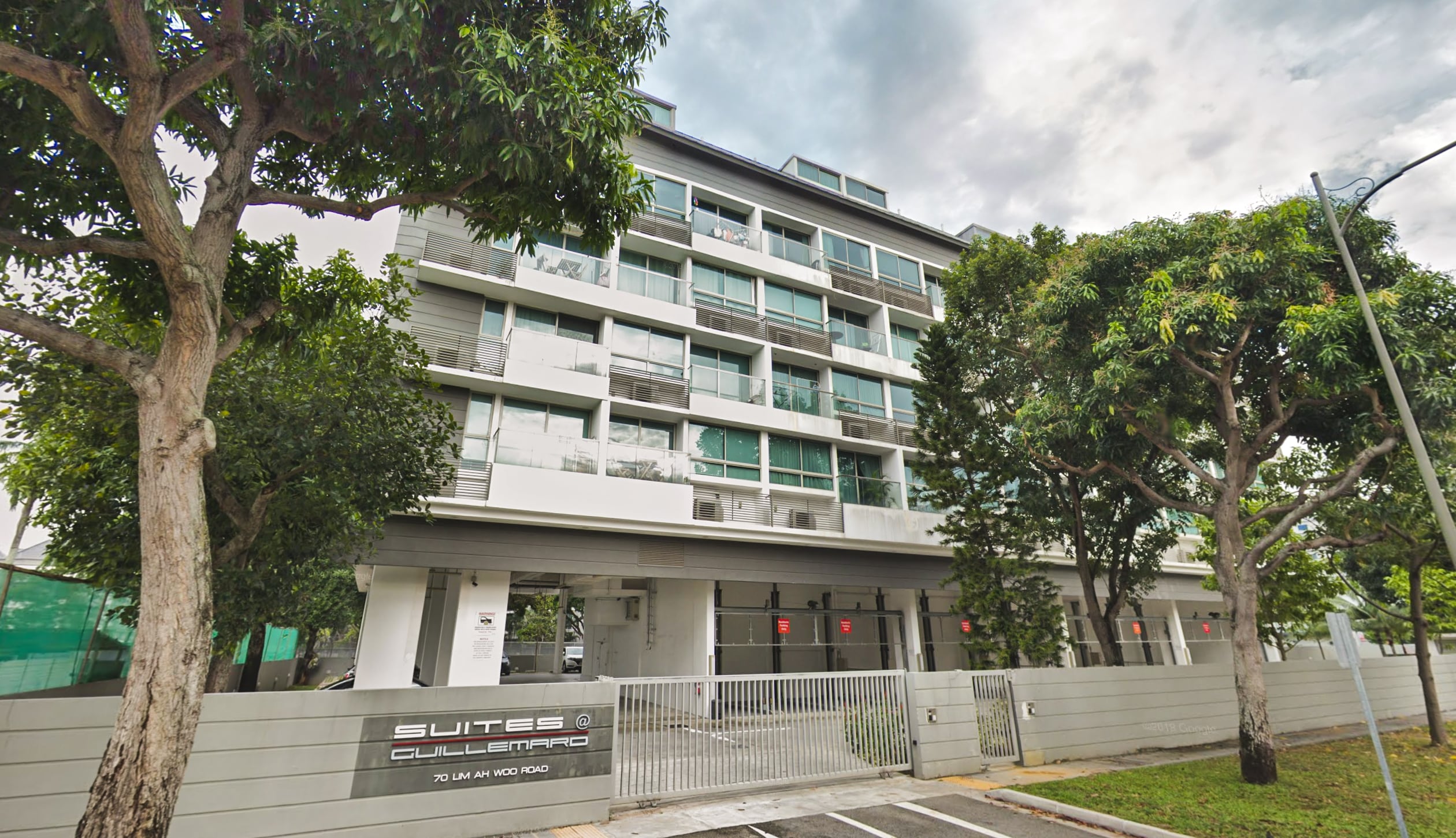 Suites@Guillemard is a development for people who prioritise location over space.

Currently, this development shines because of recent changes to Paya Lebar. It's only about an eight minute stroll to Paya Lebar Quarter, which has recently been developed into a business hub. The new SingPost Centre, along with PLQ mall, are enough to cover all your retail and grocery needs. The Paya Lebar MRT station is also located here.

Suites@Guillemard is also close to Geylang, which isn't a family-friendly area, but is packed with some of the most legendary food places – from 126 Eating House to the famous frog porridge outlets.

Unit sizes are small.

Really small Some of them are among the tiniest apartments we've seen – there are single-bedders here that are just around 258 sq.ft. (not recommended, that's wrong even for hamsters). Look for units in the 440+ sq.ft. range at least, if you're looking to settle in for the long haul.

As with most condos on this list, the magic is in the price for the location. Recent resale transactions have averaged around $1,419 psf, with the average quantum being just above $600,000. That's comparable to some resale flats out there – but this is a freehold condo.

Info sheet:
Address: 70 Lim Ah Woo Road (District 15)
Developer: Oxley Holdings. Ltd.
Site Area: Approx. 23,295 sq.ft
Tenure: Freehold
TOP: 2014
Units: 72

3. Highline Residences
Highline Residence was snapped up fast, selling out some 80 per cent of its units during the initial launch. That's because of its location, in the heart of the gentrified Tiong Bahru area.

Indeed it's likely the developer, Harvestland Development Pte. Ltd. (Keppel Land), fully intended to capitalise on the transformation of Tiong Bahru. This spot is now the hipster capital of Singapore, seeing a dramatic turnaround as high-end cafes and boutique stores move in. All of this is right at the foot of your door, if you live in Highline Residences.

Besides that, the development is on the city fringe; it's only around eight minutes' drive to the heart of Orchard, or six minutes to the nightlife of Clarke Quay. 

Units are not tiny, and don't feel cramped. Even the one-bedders are a decent 500+ sq.ft., with two-bedders ranging from a comfortable 635 to 743 sq. ft. The layouts are impressively efficient, with few wasted spaces on corridors, and bedrooms that easily fit queen-sized beds while leaving room to stretch (even the one-bedders).

Units here are admittedly not cheap, averaging $1,968 psf, with the average resale price of two-bedroom units at about $1.4 million. Some singles will wince at that price for a smaller resale unit; but you are getting your money's worth in terms of location.

Info sheet:
Address: Kim Tian Road (District 03)
Developer: HarvestLand Development Pte. Ltd. (Owned by Keppel Land)
Site Area: Approx. 118,000 sq.ft
Tenure: 99-years (from 2013)
TOP: 2014
Units: 500

Read this next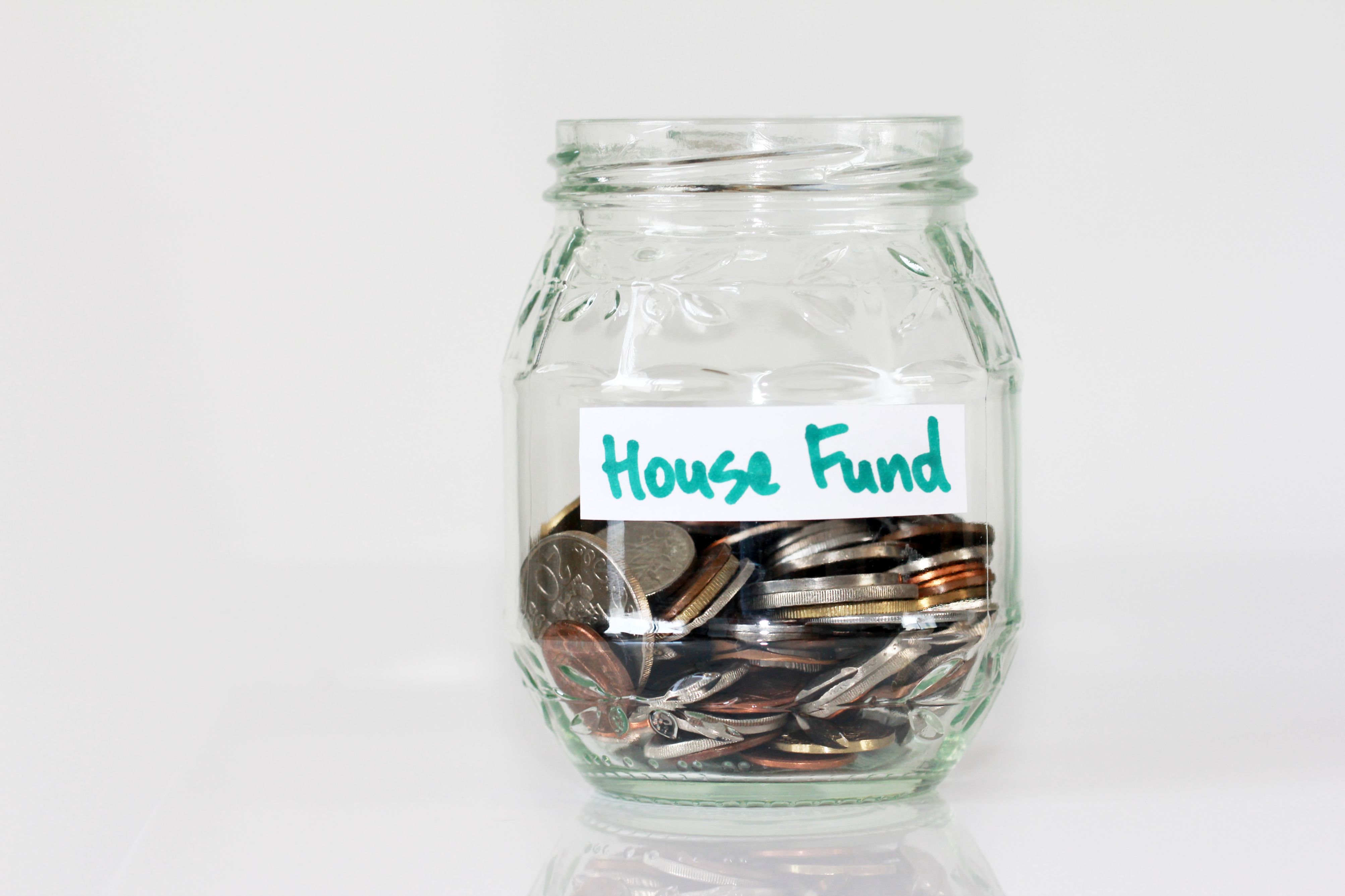 4. Le Regal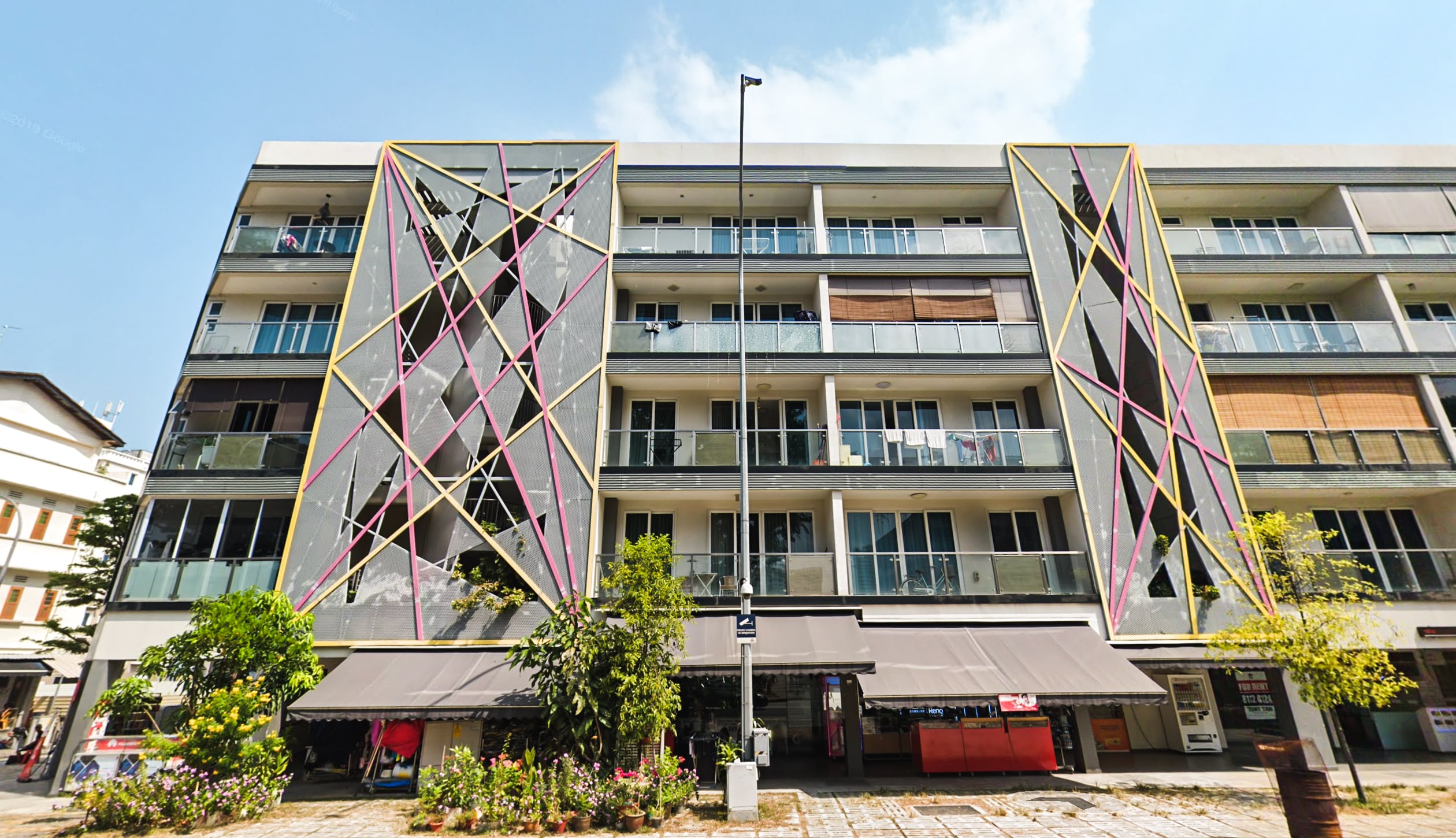 Are you an adventurous and rugged type? The sort who thinks suburbia and super-clean neighbourhoods are boring and wimpy?

Then Le Regal offers you incredible convenience at a low price; and it's in the exotic (you know what we mean) neighbourhood of Geylang. Definitely not a place for families, but that's an irrelevant drawback for singles.

This is a mixed-used development, but the shops below are nothing to shout about (they're mostly a haphazard mix of snack shops and electronics). What matters here is the location – the development is around a 10-minute walk to the Aljunied MRT station, and Geylang itself is a major food destination. There's 24-hour convenience, in terms of munchies and groceries alike.

(Incidentally, the grocers here have their own secret connections, so items like canned drinks are typically priced 30 to 50 cents cheaper than usual).

Le Regal is also a development that has benefited from the revamp of Paya Lebar; the Aljunied MRT station is just one stop away from the PLQ Mall. And despite the red- light stigma on certain parts of Geylang, let's not forget it's still a city fringe location – it's about a 10-minute drive to the CBD.

The units are highly affordable, as you'd expect from the Geylang location; the last few resale transactions averaged about $1,176 psf. The average quantum was just around $566,000.

It helps that this is a freehold unit, but do bear in mind that – unless Geylang somehow loses its reputation – resale will be a tough prospect. So this is strictly for singles who want a home, prize convenience, and don't mind (or even appreciate) the colourful nature of this area.

Info sheet:
Address: 340 Geylang Road (District 14)
Developer: Fragrance Realty Pte. Ltd.
Site Area: Approx. 18,214 sq.ft
Tenure: Freehold
TOP: 2016
Units: 88

5. The Ebony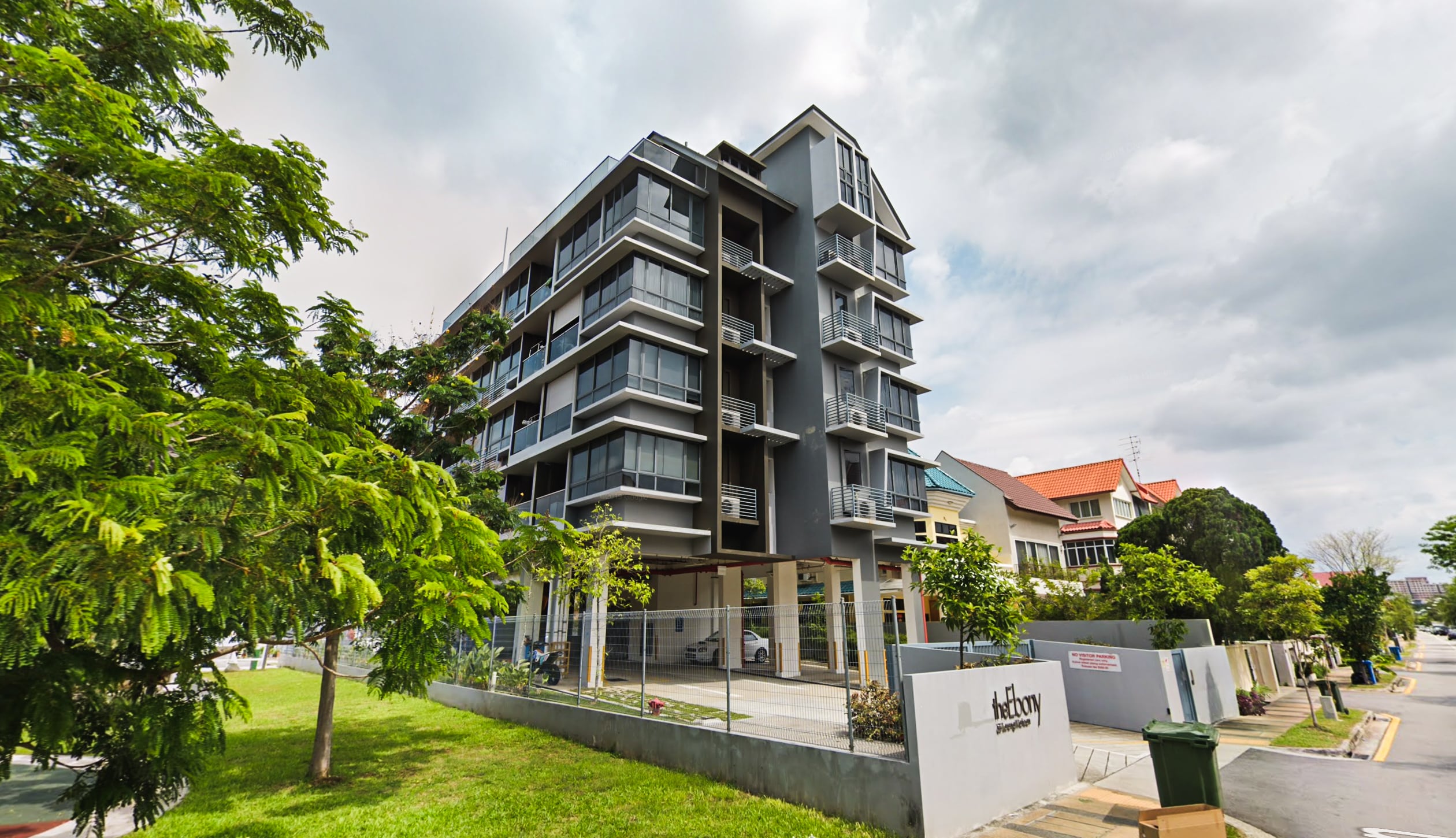 We've talked a lot about convenience, but some singles don't want the noise and traffic that comes from an area like Bugis (and increasingly, Paya Lebar). But at the same time, a unit in an enclave like Bukit Timah may be way out of the price range, for a single-income earner.

If this is your situation, consider The Ebony, a serene little development with just 32 units, situated between Eunos and Kembangan. The development is surrounded by mostly landed properties, so noise levels are always at a minimum. There's also nothing to block the view.

About a seven-minute walk will take you to the Kembangan MRT station – also located here is the Siglap Park Connector, which can take you all the way down to East Coast Parkway without having to get on the roads.

Prices are very affordable on a single income – resale units average just $1,524 psf, so a quantum of below $550,000 is quite common.

To be blunt, there isn't much in terms of amenities or entertainment in this area (you'll need to travel out to the Katong area); but if you want a mix of affordability, privacy, and serenity, this development meets all three criteria.

Info sheet:
Address: 35 Lorong Marican (District 14)
Developer: Bravo Building Construction Pte. Ltd.
Site Area: Approx. 8,810 sq.ft
Tenure: Freehold
TOP: 2015
Units: 32

Before you buy, are you just single, or planning to be a lifelong single?

If you just happen to be single for now, rethink your decision to buy a compact unit. If you meet the right person and want to settle down later, you won't be able to apply for an HDB flat; not while you own a private property (and your compact unit is probably too small to start a family).

But if you're pretty sure you'll be a lifelong single – or at least plan to remain so for a very long time – then the developments above are a good way to size the advantages of your situation. 

If you're uncertain, come talk to us at Stacked. Drop us a message on Facebook, and we'll help you strategise your next property move.