Property Picks
Singapore's Best Condos For Unashamed Hipsters
Ryan J
April 28, 2020

7

min read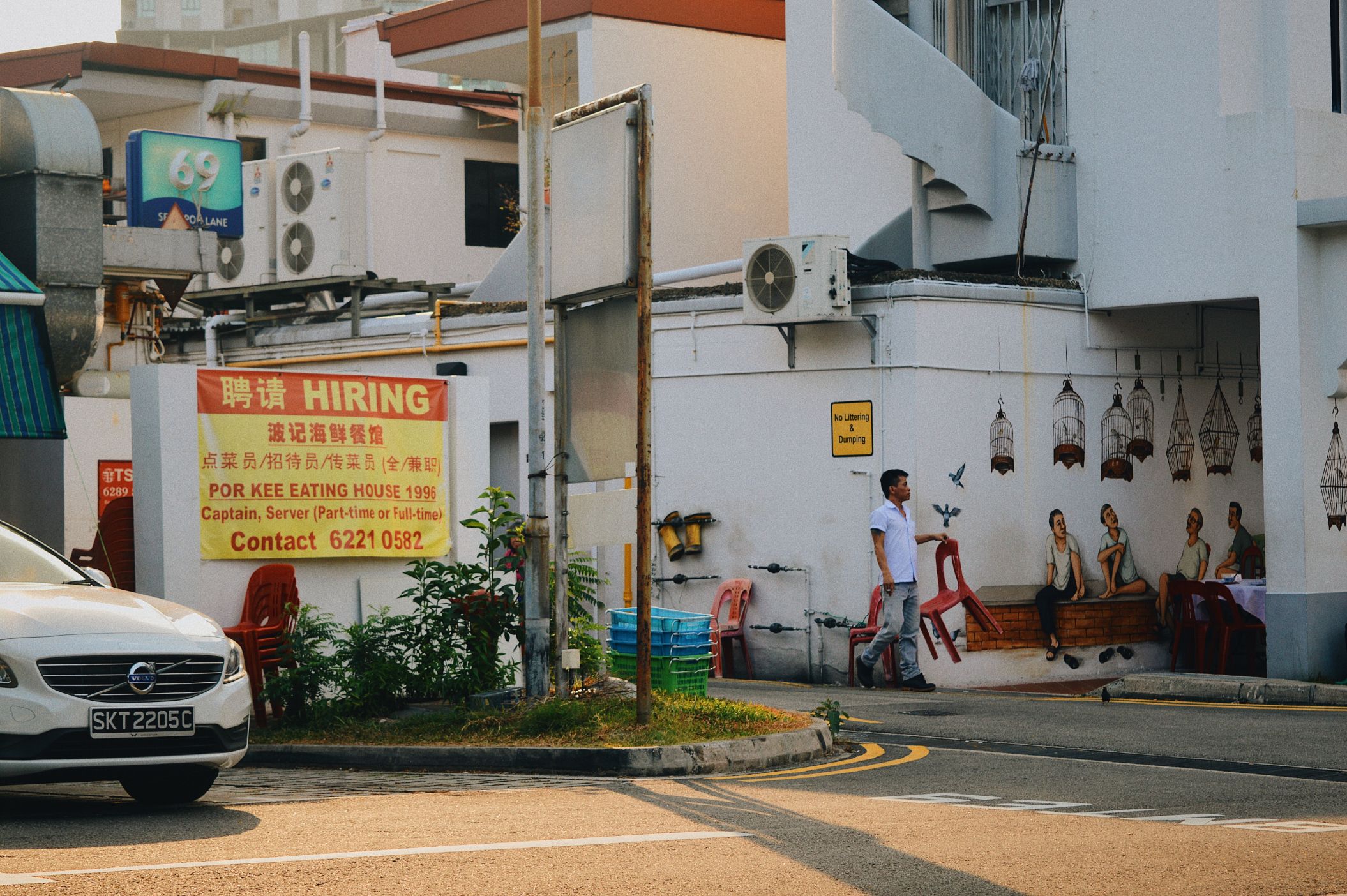 7
min read
On the top shelf in my room, I have an actual working typewriter. Next to it is a complete collection of the works of Borges, some of which are in Braille.

I'm over-educated, underemployed, spend money on ridiculous hobbies like cheese affinage and miniature painting, and I once listened to a reading of Danielewski's House of Leaves to the tune of three Keytar chords.

If you know even a small percentage of what I'm talking about, then it's time to embrace it: we're both the sort who know Chye Seng Huat doesn't sell hardware. It's time to be an unashamed hipster, and pick out the condos we'd truly enjoy.

So whether you're a tenant or a home buyer, here's what you want to look for:

1. Regency Suites (Tiong Bahru)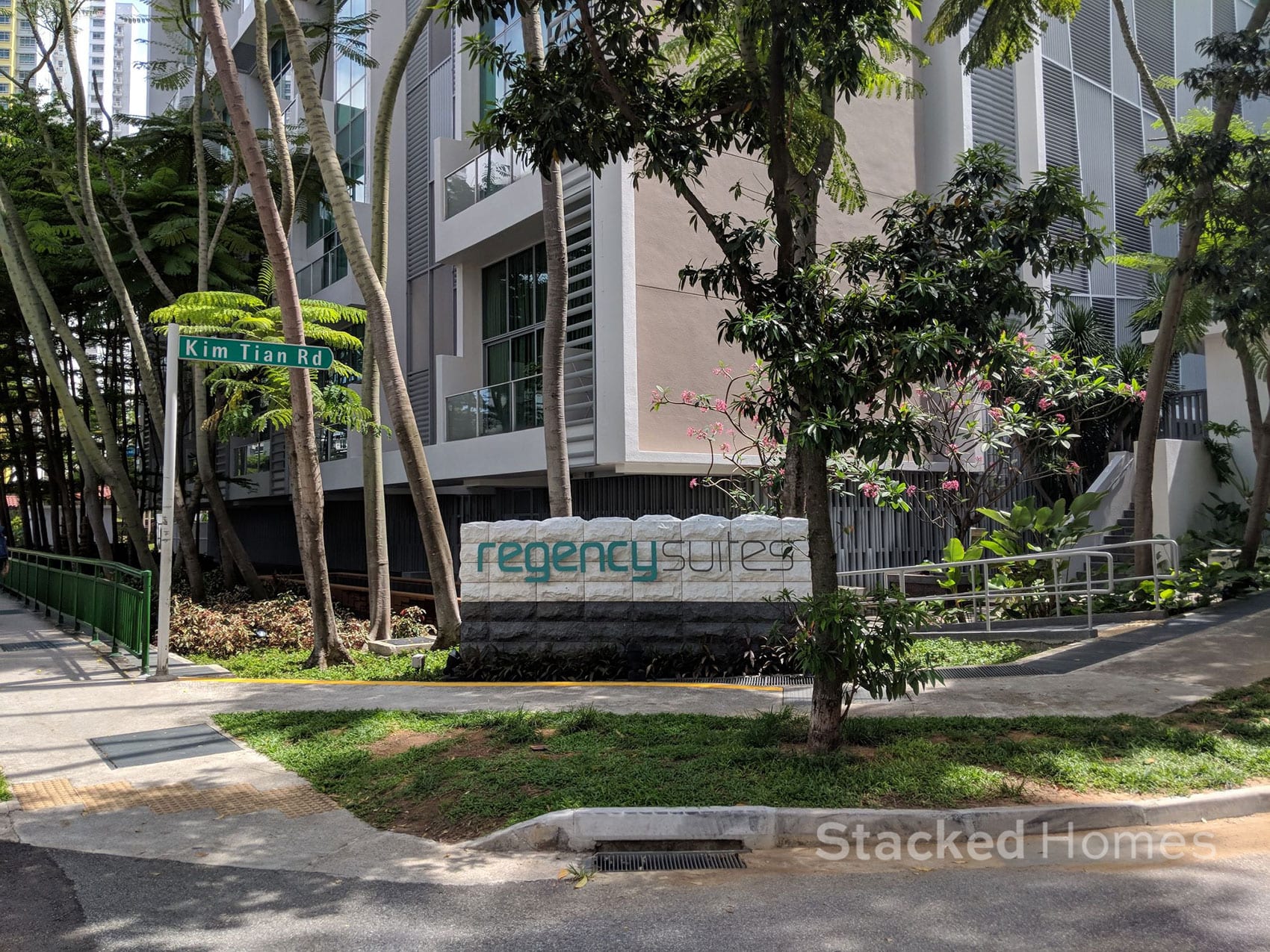 Tiong Bahru is the Williamsburg of Singapore. This is the original hipster location, where Books Actually, Forty Hands, and Bincho started to make waves. And while it's starting to go mainstream, Tiong Bahru is still home to a lot of quirky boutique crafts stores and experimental café concepts.

In terms of quick access to Tiong Bahru, one development stands out: that's Regency Suites, a freehold property at 36 Kim Tian Road. This was completed in 2008 (so it's not too old), and is just five minutes' walk from Tiong Bahru MRT station (Tiong Bahru Plaza is also in this area, for your retail needs).

About 10 minutes down the road is Tiong Bahru Market, which is more or less the heart of the neighbourhood. Coupled with the eateries right across the street, this is probably one of the best-located condos to take advantage of Hipster Central.

Mind you, Regency Suites does come with a few drawbacks. We've covered it in greater detail in our in-depth review; but to summarise, this isn't the most spacious condo in terms of facilities. The pool, gym, and other facilities are on the small side (this is somewhat offset by the small number of units, at just 84).

You also need to consider if you're fussy about the view; there are going to be a few units where you're staring at a bunch of concrete blocks.

Nevertheless, if the point is to live in an area that's a bit zany and different (traits lacking in many parts of Singapore), this is still a solid option.

Info sheet:
Address: 36 Kim Tian Road (District 03)
Developer: Regency One Development Pte Ltd
Site Area: Approx. 40,795 sq.ft.
Tenure: Freehold
TOP: 2008
Units: 84

2. Highline Residences (Tiong Bahru)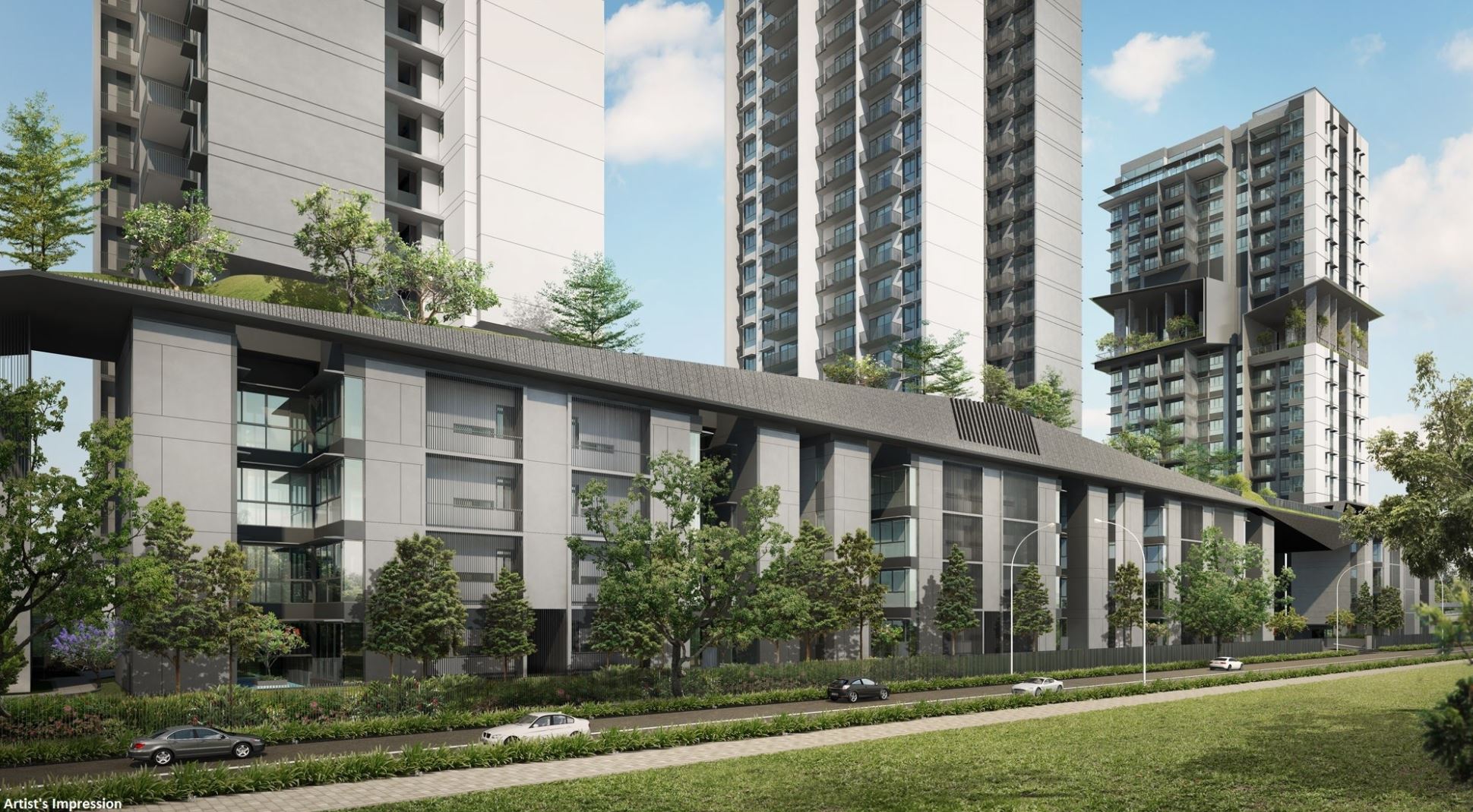 Forgive us for having two condos in the Tiong Bahru area, but it's fitting. Tiong Bahru is, after all, the most iconic example of a hipster neighbourhood in Singapore.

Highline Residences is a larger and newer development than Regency Suites above; it got its TOP in 2018, and has about 500 units. It consists of seven blocks of varying height, from 36 storeys, to just four storeys.

While the facilities are more spacious to compensate, bear in mind you have much less control over the management; Regency Suites has only 84 units, giving you a much bigger vote in how the property's managed; over here you're a much smaller voice among the 500.

However, it is further from the Tiong Bahru MRT station than Regency Suites – it's about 350 metres away, whereas Regency Suites is about 300 metres away; not a huge difference though.

Highline Residences is a 99-year leasehold property though, whereas Regency Suites is freehold. You may want to take that into consideration, if you're thinking in the long term.

On the surface, It's more spacious and new. But that can also work against it, as it lacks the cosier, boutique feel that characterises Tiong Bahru (old and vintage is the whole point of this area and its properties). Drop by and see how it makes you feel.

Info sheet:
Address: 1,4,5,7 and 9 Kim Tian Road (District 03)
Developer: Keppel Land Ltd. (via subsidiary Harvestland Development Pte. Ltd.)
Site Area: Approx. 118,000 sq.ft.
Tenure: 99-years
TOP: 2018
Units: 500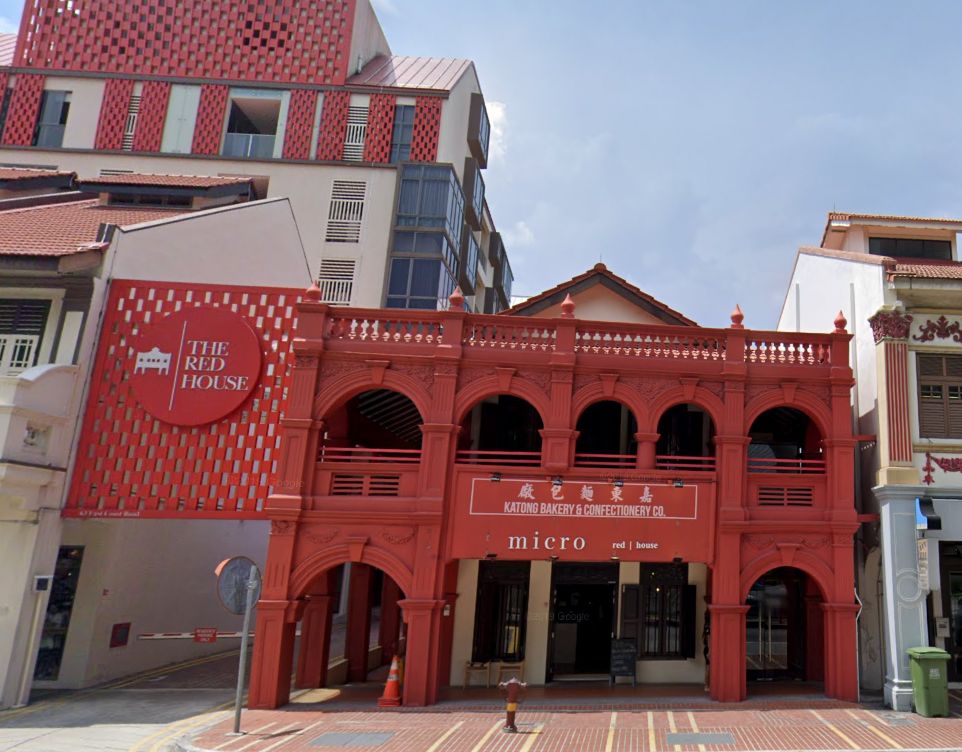 In case you haven't heard, the neighbourhood that may inherit the hipster crown from Tiong Bahru is Katong – particularly the stretch along East Coast Road, reaching toward the Joo Chiat area.

This area defines vintage, and used to be the iconic Peranakan district. Today, it's seen a surge of hipster cafes and restaurants move in. The coffeeshop turned bar by night (AlibabaR) is the original home of Astons (back when they were a stall in a coffee shop); and it's a bizarre blend of craft beer haven and hawker fare.

The Katong Laksa wars were fought here, and Sinpopo Brand (modern take on local fare) is also located along this stretch.

Along East Coast Road, you'll also see a house painted bright red, which used to be a famous bakery. Attached to it are a row of retail stores and residential units (the Michelin-recommended Birds of Paradise ice-cream is also here; they make botanic-inspired flavours).

The Red House is a very small boutique development, ranging from studio to three-room units. There are only 42 units in all. It's about a 10 minute walk to Parkway Parade, which is across from the upcoming Marine Parade MRT station (it's also the main heartland mall servicing this region).

The drawbacks here are size and spaciousness – the facilities (infinity pool and gym) are on the roof level. Some of the units are not particularly space-efficient in terms of layout, so this is definitely not one for large families.

That said, if you want to live in an actual heritage building, and be close to some bold foodie experiments, The Red House is worth a look.

Info sheet:
Address: 63 East Coast Road (District 15)
Developer: WRH Pte. Ltd.
Site Area: Approx. 17,042 sq.ft.
Tenure: 99-years
TOP: 2014
Units: 42
Read this next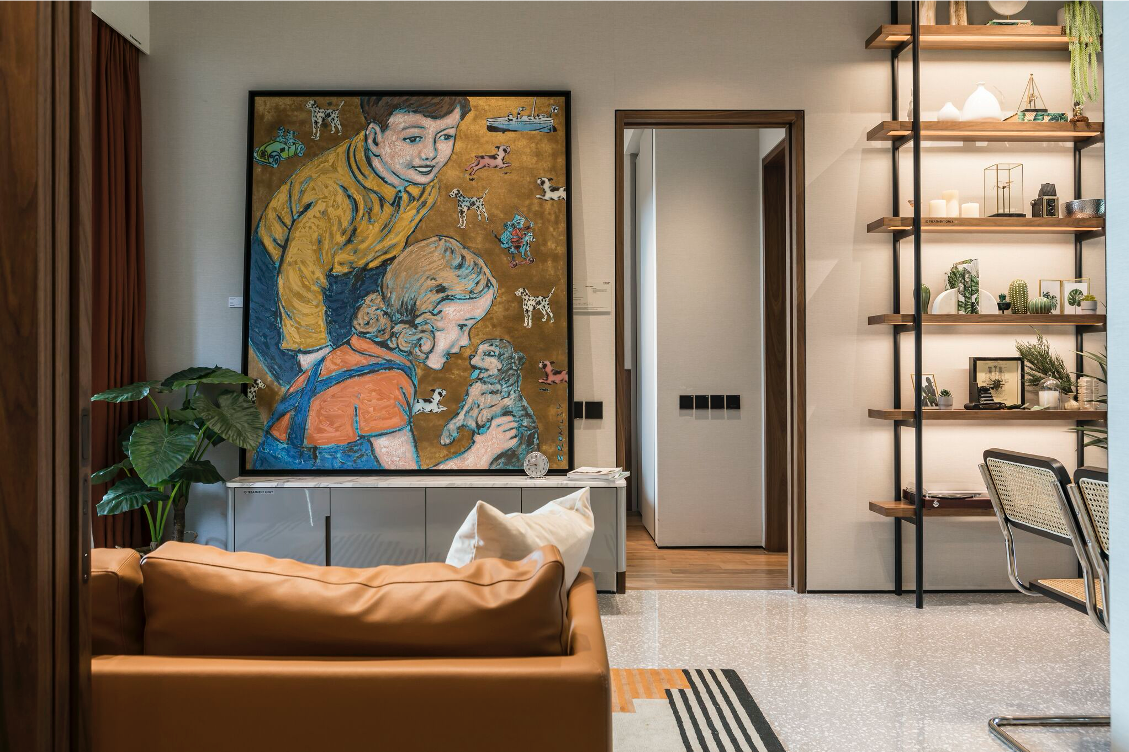 Read this next
by Stacked
4. Dorsett Residences (to be near Keong Saik)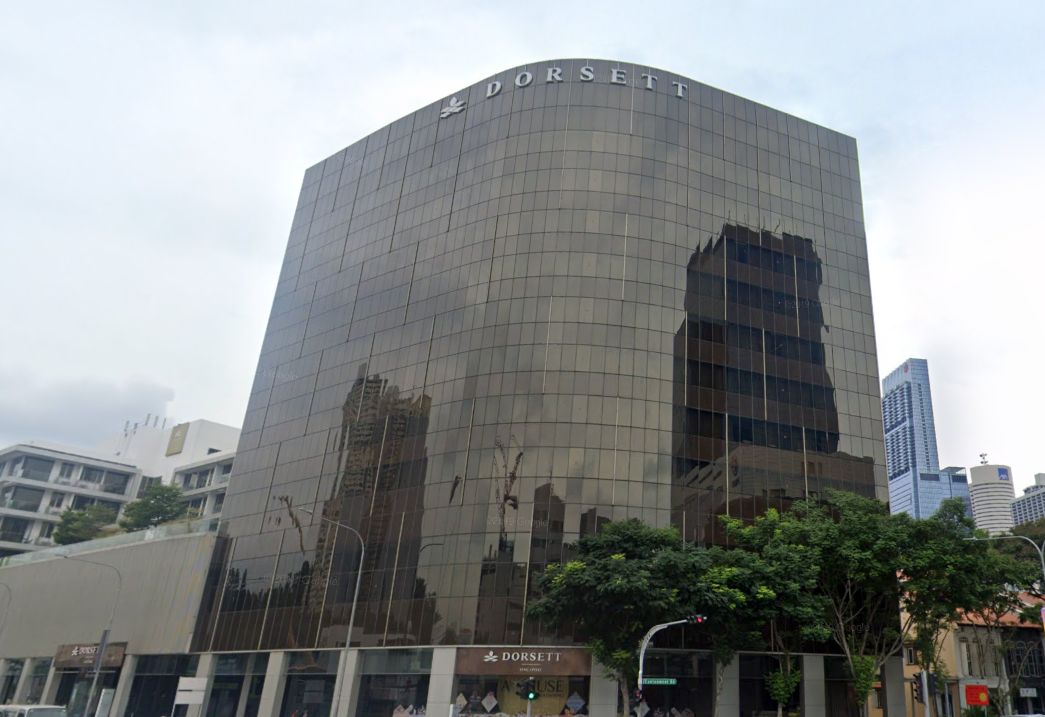 Keong Saik Road is the next up and coming hipster neighbourhood, which can give Katong a run for its money.

For starters, the Keong Saik area has an incredibly rich and exotic history. It used to be part of the Blue Triangle, and a major Red Light district – even bigger than Geylang or Orchard Towers today.

Since then, Keong Saik has cleaned up, and is now home to a whole range of boutique hotels and cafes. At One Keong Saik Road is The Working Capitol, a co-working space where you'll find start-ups (especially FinTech firms) crowding in, as this area's close to the CBD.

Keong Saik is just a 10 minute walk from Chinatown, Singapore's largest heritage district.

One way to live near Keong Saik Road is to find a resale flat at Pinnacle@Duxton, if you're eligible. Just brace yourself, because Pinnacle@Duxton had produced more million-dollar HDB flats than anywhere in Singapore. You'd best be ready to pay Cash Over Valuation (COV).

Otherwise, Dorsett Residences is fairly close to this area. This is a 99-year leasehold development from 2013 (we covered its price appreciation in another article recently, where it saw a respectabe 14 per cent pick-up in value since).

Like most other developments on this list, we want to go for something smaller with a more individualised feel. Dorsett Residences only has 68 units (with some commercial shops), and the units are on the smaller end – the larger two-room units, with a study, are only 1,206 square feet, while most standard two-bedders range between 678 to 754 square feet.

Facilities are pretty basic, with a pool, spa pool, and gym.

What you're getting however, is a fantastic location. You'll be three minutes' walk from Outram MRT station, and around 10 minutes' walk to Chinatown, Keong Saik Road, and the Tanjong Pagar area.

Raffles Place is 10 minutes away via public transport (now you know why so many FinTech firms spread out to the Keong Saik area).

So if you're the type of hipster with an impact-investing, entrepreneurial bent, then check this place out first.

Info sheet:
Address: 331 New Bridge Road (District 02)
Developer: Tang Suites Pte. Ltd.
Site Area: Not Indicated
Tenure: 99-years
TOP: 2013
Units: 68

5. Tyrwhitt 139 (Jalan Besar)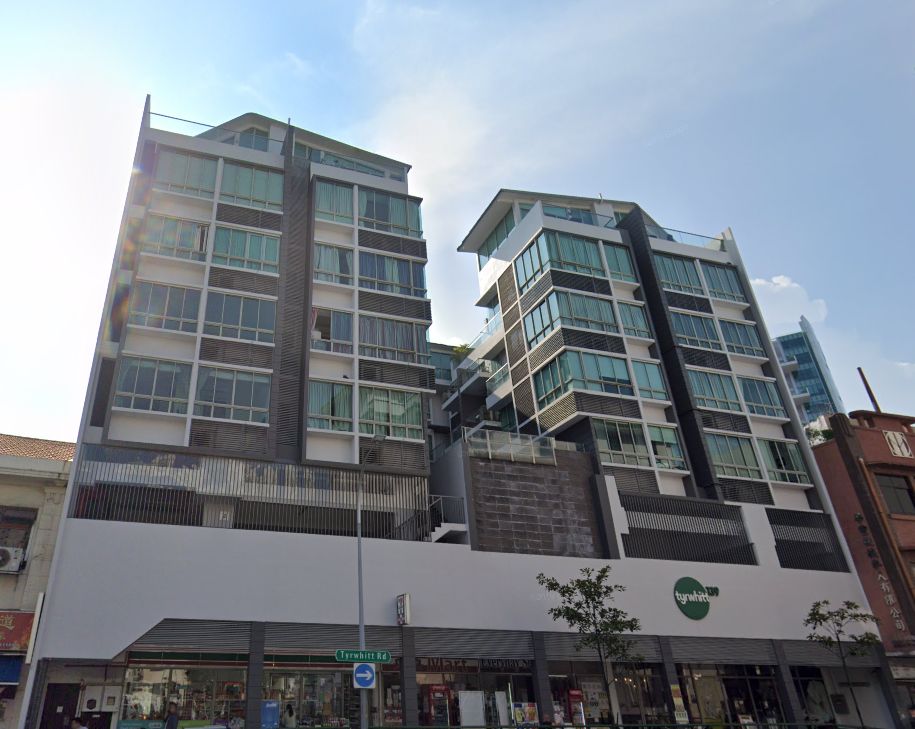 Another colourful and exotic location here, with a lot of vintage. The Jalan Besar area – stretching to Petain Road and Kitchener Road – used to rife with vice activities (it was never as big a Red Light area as Keong Saik or Geylang, but it came close at times).

But around the mid-2000's, the vice activities cleared up, and the area started to rapidly gentrify. New cafes and boutique stores appeared next to old tyre shops and machine tool traders; and now industrial businesses dating back to the '60s stand side-by-side with Tiramisu Hero and Antoinette.

For a condo close to the action, check out Tyrwhitt 139. It dates back to 2008, when developers realised what was happening here and quickly moved in. It's a freehold development with just 48 units, and it's more or less at the heart of the action. Walk down the road from here, and you get to see Jalan Besar with its bizarre mix of old and new, in all its glory.

As a downside, facilities are pretty basic, with just BBQ pits and a swimming pool; and this development isn't particularly close to an MRT station. The closest is Lavender or Boon Keng, which are around a 15 minute walk.

You should also be prepared for the traffic in this area, which can get intense (and noisy). But vibrancy and colour come with noise, and you probably know that.

Info sheet:
Address: 139 Tyrwhitt Road (District 08)
Developer: Oxley Capital Pte. Ltd.
Site Area: Approx. 8,942 sq.ft.
Tenure: Freehold
TOP: 209
Units: 48

Still need to search more for the ideal home?

Check out Stacked for more in-depth condo reviews. You can also like us on Facebook for updates on the latest developments or message us directly with your questions.