Rent
How Are Singapore Property Rental Rates Rising Despite Covid-19?
Ryan J
May 17, 2021

7

min read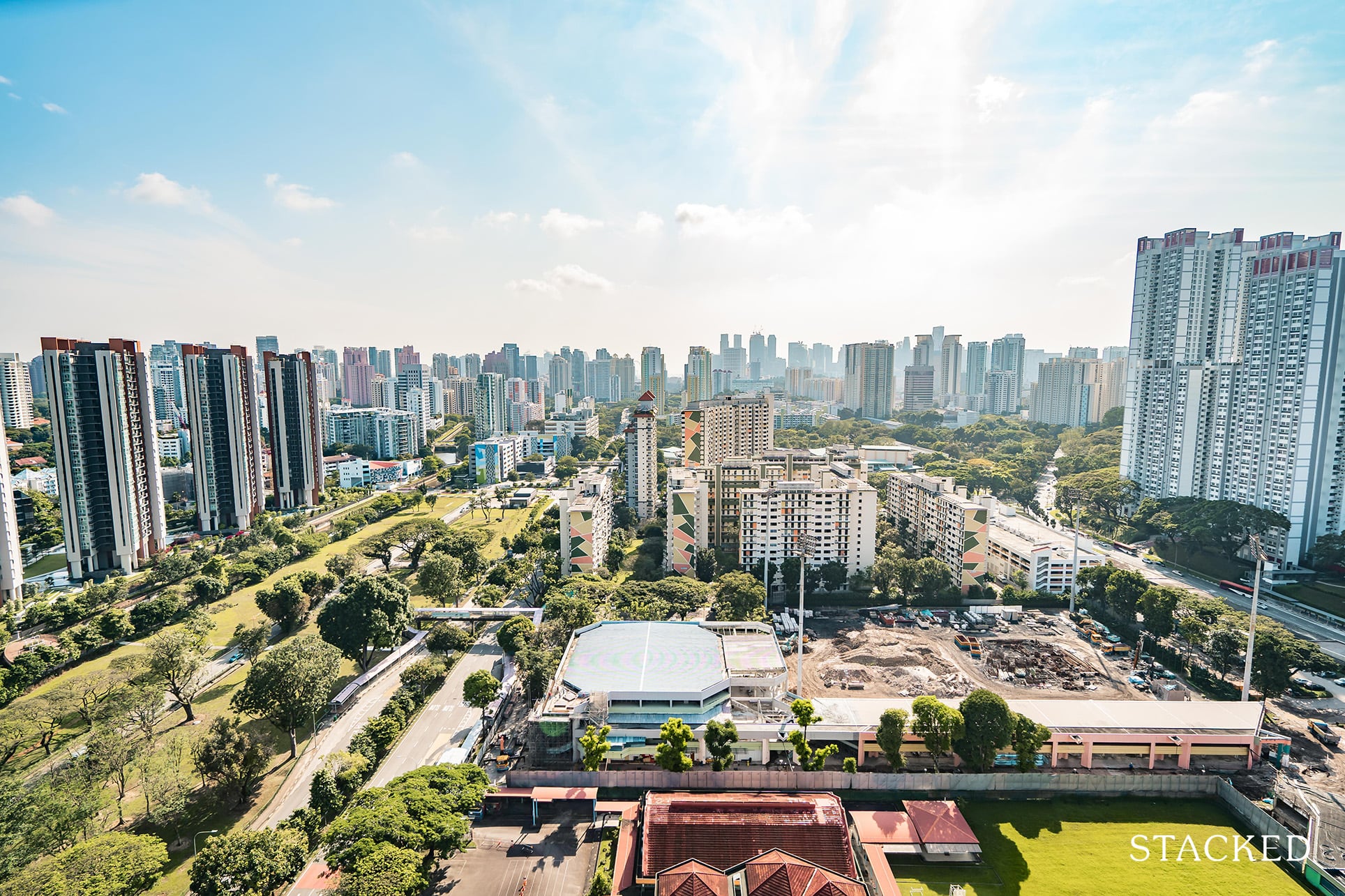 7
min read
Since 2020, property prices have been rising across the board. It's not entirely surprising given the Covid-19 situation that many investors see the Singapore private property market as a safe haven, particularly in such times. What is unexpected has been the revival of our soft rental market. Expectations were bleak since we're dependent on foreign tenants, but the rental market continued to pick up steam even in end-April 2021. Here's a look at what's going on:
HDB rental rates have risen steadily since 2020, chalking up 10 consecutive months of rising rent across the board.
Note that rental rates for HDB flats are not available on a psf basis, so only overall monthly rates have been indicated.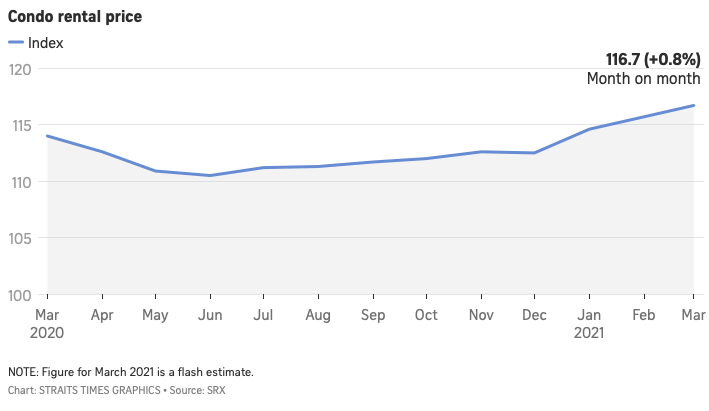 Here's a look at the condo rental prices first.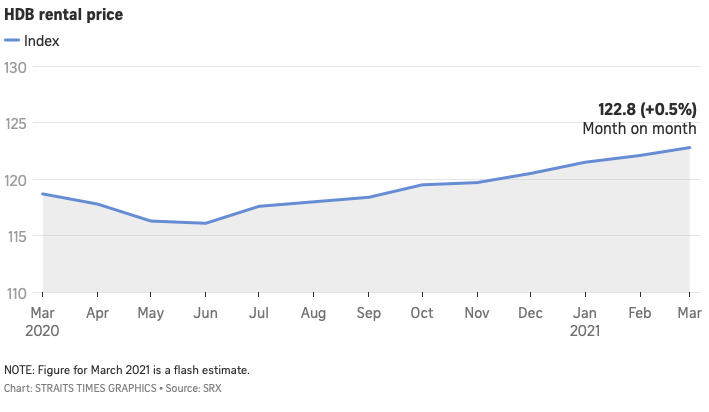 And followed by HDB.
Now, here's a breakdown of HDB rental figures by prices.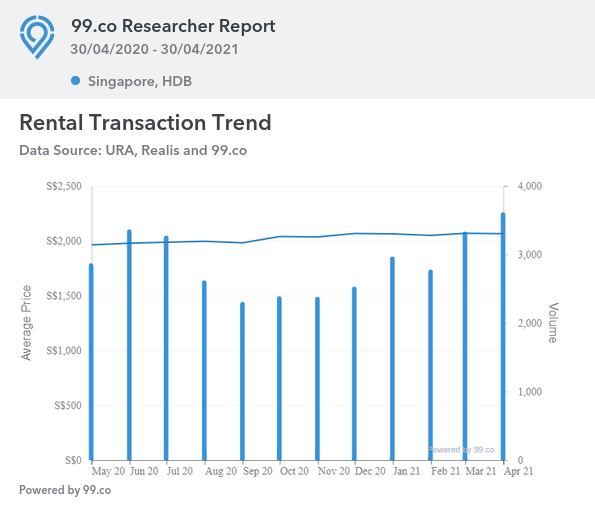 The rental rates for HDB flats, island-wide, averaged $2,064 per month as of end-April 2021. This is a 5.2 per cent increase from the same time last year. Leasing volume has also risen by 25.7 per cent over last year, reaching 3,613.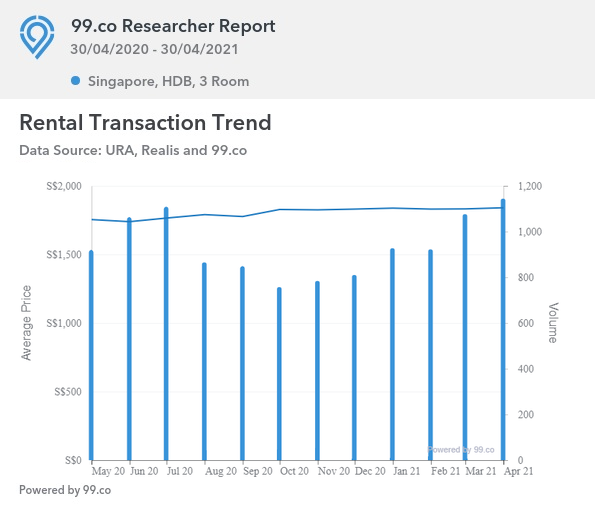 For 3-room flats, rental rates increased around 4.9 per cent, from $1,754 to $1,840.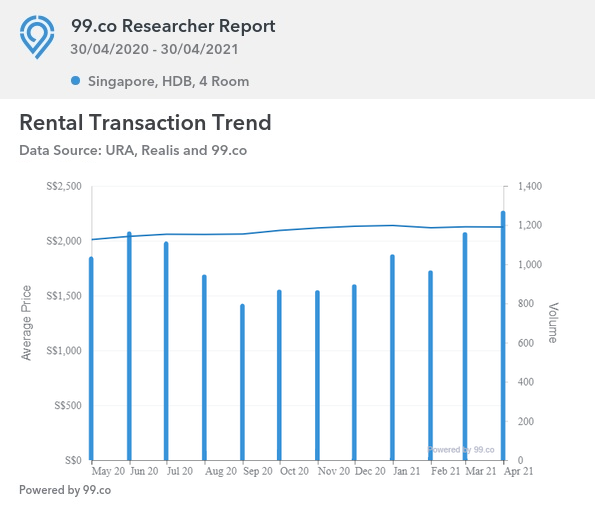 For 4-room flats, prices rose 5.7 per cent, from $2,010 to $2,126.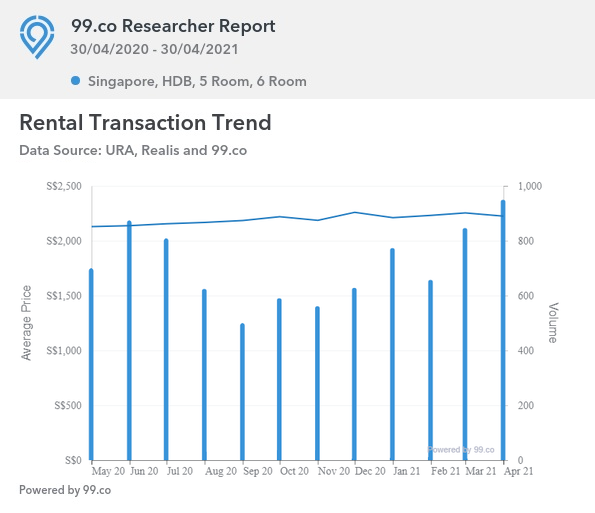 For 5-room flats, prices rose 4.5 per cent, from $2,128 to $2,224.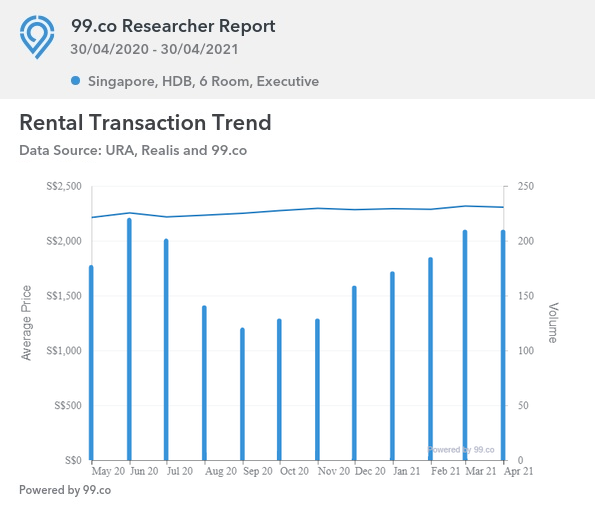 For Executive Flats, rental rates rose 4.25 per cent, from $2,211 to $2,305.
The rising rental rates and leasing volumes have defied earlier predictions. Back in 2020, it was expected that a greater volume of resale flats reaching their Minimum Occupancy Period (MOP) would add supply to the market (flats that reach MOP can be fully rented out). At the same time, Covid-19 was expected to bring lower numbers of foreign workers, hence limiting demand.
At the moment, market watchers are waiting to see if HDB rental prices can recover to the last peak in August 2013. At the time, the average HDB rental rate was $2,332: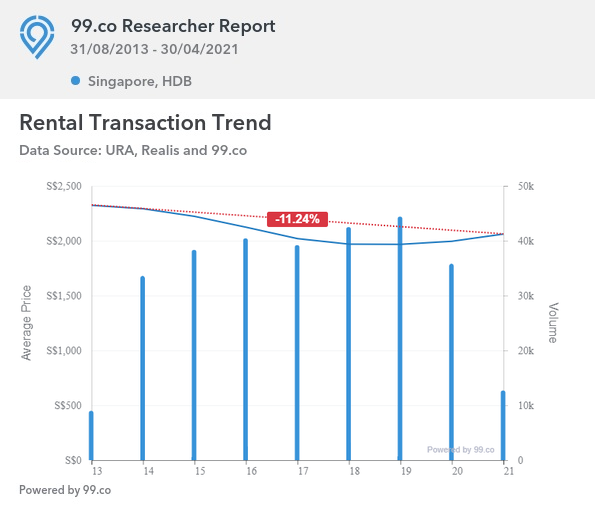 At present, HDB flat rents are only 11.2 per cent lower than the heyday of 2013.
Condo rental rates for end-April 2021 are pending, but SRX flash estimates show a rise of 5.2 per cent from last year. Rates currently hover around $3.57 psf. To be clear, this is still a far cry from the average of $4.07, back in the peak of 2013.
However, the flash estimates show condo rental rates have managed to rise for four straight months. Landlords will probably cheer the fact that the soft rental market is seeing a turnaround, albeit a slow and uneven one.
The big question, however, is why this is happening despite Covid-19. The cause (or collection of causes) will determine whether this is sustainable going forward, or is just a momentary upswing.
So far, the identifiable factors have been:
HDB construction delays and buyer prudence
Increased preference for "selling before buying"
A momentary uptick from returning tenants
Work From Home (WFH) requirements prompting a move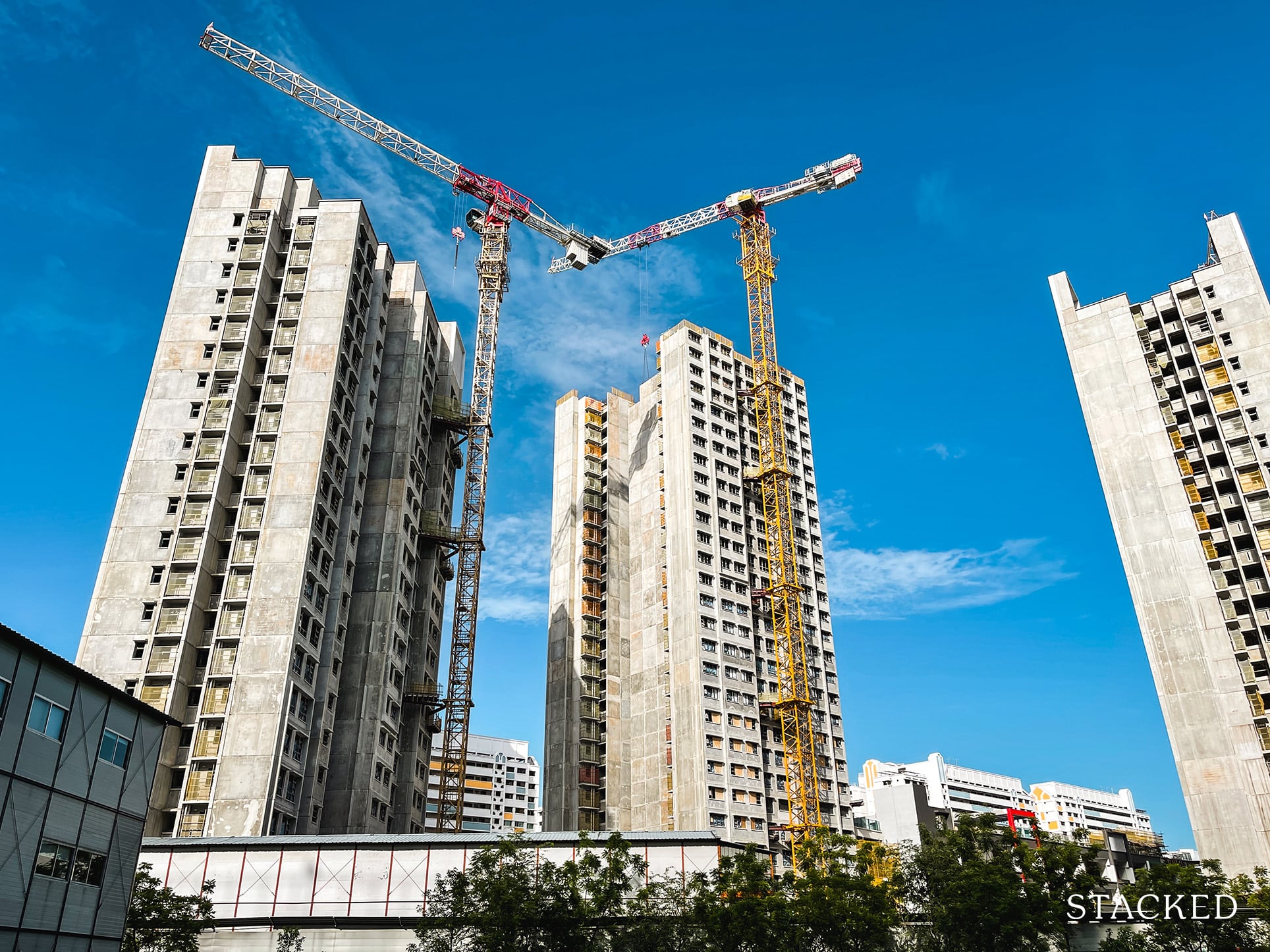 1. HDB construction delays and buyer prudence
The majority (85 per cent) of ongoing BTO projects face construction delays of six to nine months. This has already caused the application for interim rental flats to double, with 2,350 applications this year compared to 1,370 in 2019. In the linked report, it also states that about 40 per cent of successful applicants haven't turned up for flat selection; this usually means they've found other forms of housing, such as renting a resale unit that's bigger, or in a more desirable location.
While this is the most immediate reason, some of the realtors we spoke to also said buyers are holding off for fears of job stability. One of the realtors, speaking on condition of anonymity, said that:
"I have lost potential buyers in December and January, when they decided to rent or continue renting, instead of buying.
Their reasoning is to wait out the current volatility, as they didn't feel ready to take on the commitment when their job security is at risk. We can say interest rates are low, resale flat prices are rising, we can say all those things…but in the end they're probably doing what's right for them.
A lot of these buyers are new families. They need a place to stay, but they are also dealing with their wedding costs, their first child coming along, all these things at once. So with Covid, I can understand if they don't want another major expense on their plate.
But they still need a place for their new families, and BTO construction is slow, desirable areas are hard to get. So I think if you're renting your flat, if you just reached your MOP this year, then your timing is very lucky."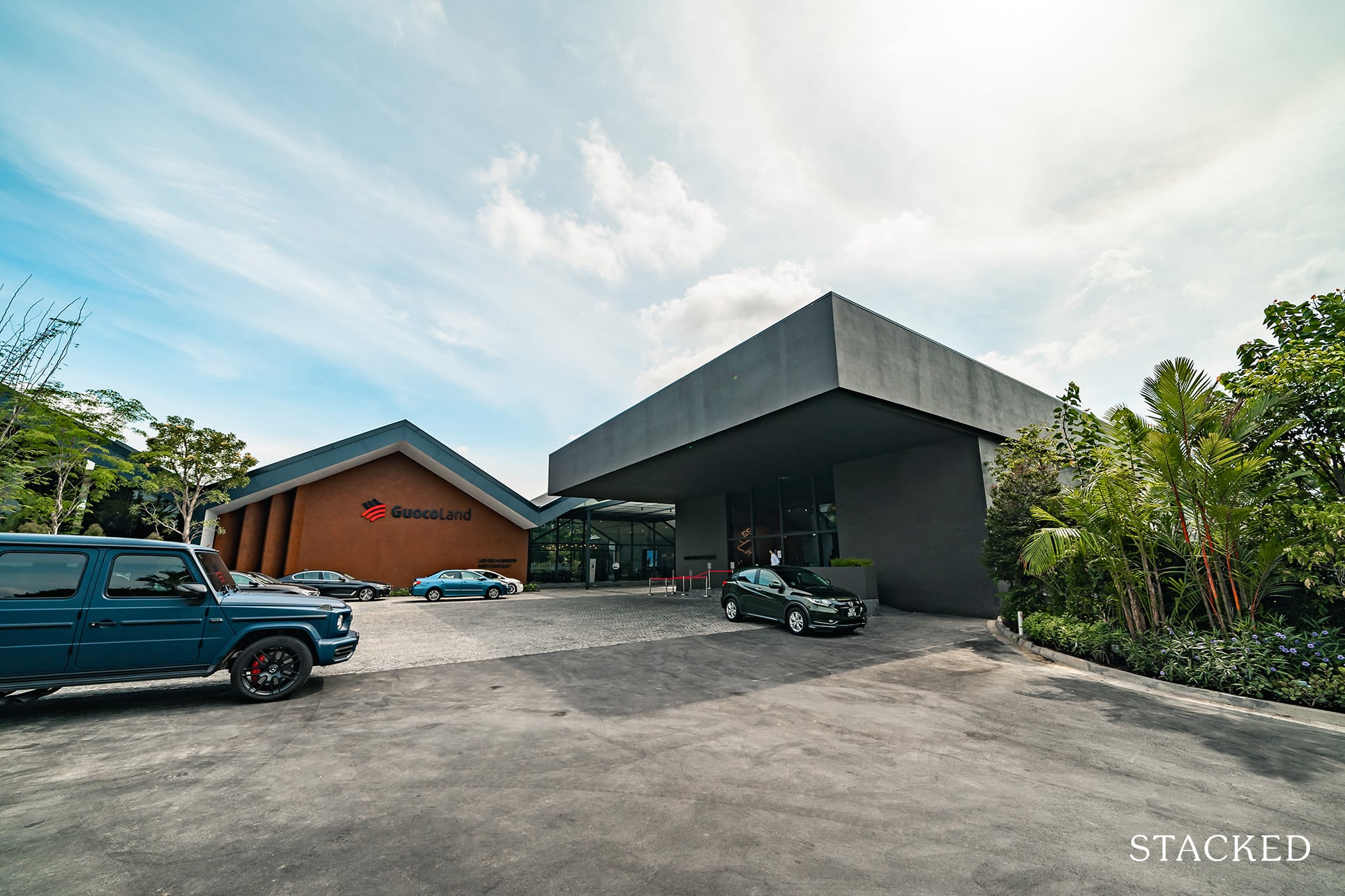 2. Increased preference for "selling before buying"
Some realtors pointed out that most HDB upgraders sell their flats first, before buying a condo. This usually requires temporary accommodation. Given that most buyers today are just such upgraders, there's a commensurate rise in rental demand.
Buyers who purchase a new home before selling their flat are less common. These buyers must pay the Additional Buyers Stamp Duty (ABSD)* of 12 per cent for citizens or 15 per cent for Permanent Residents, on their new home. This is because they count as buying their second property, if they're still in possession of their HDB flat.
Realtors noted that those who "buy before selling" can end up servicing two home loans – one for their new property, and one for their existing flat. They may also lack sufficient funds for the down payment of a condo (minimum of five per cent in cash) if they don't sell the flat first.
This also coincides with the strong sales since 2019,  when HDB upgraders became recognised as the main driving force. Many of these upgraders, from 2019 onward, are supporting the current rental demand.
*An exception is for the purchase of ECs. You don't have to pay ABSD if you buy a (non-privatised) EC before selling your flat. Also, note that even upgraders who qualify for ABSD remission must sell their previous home within six months of buying a new one, to get said remission.
Read this next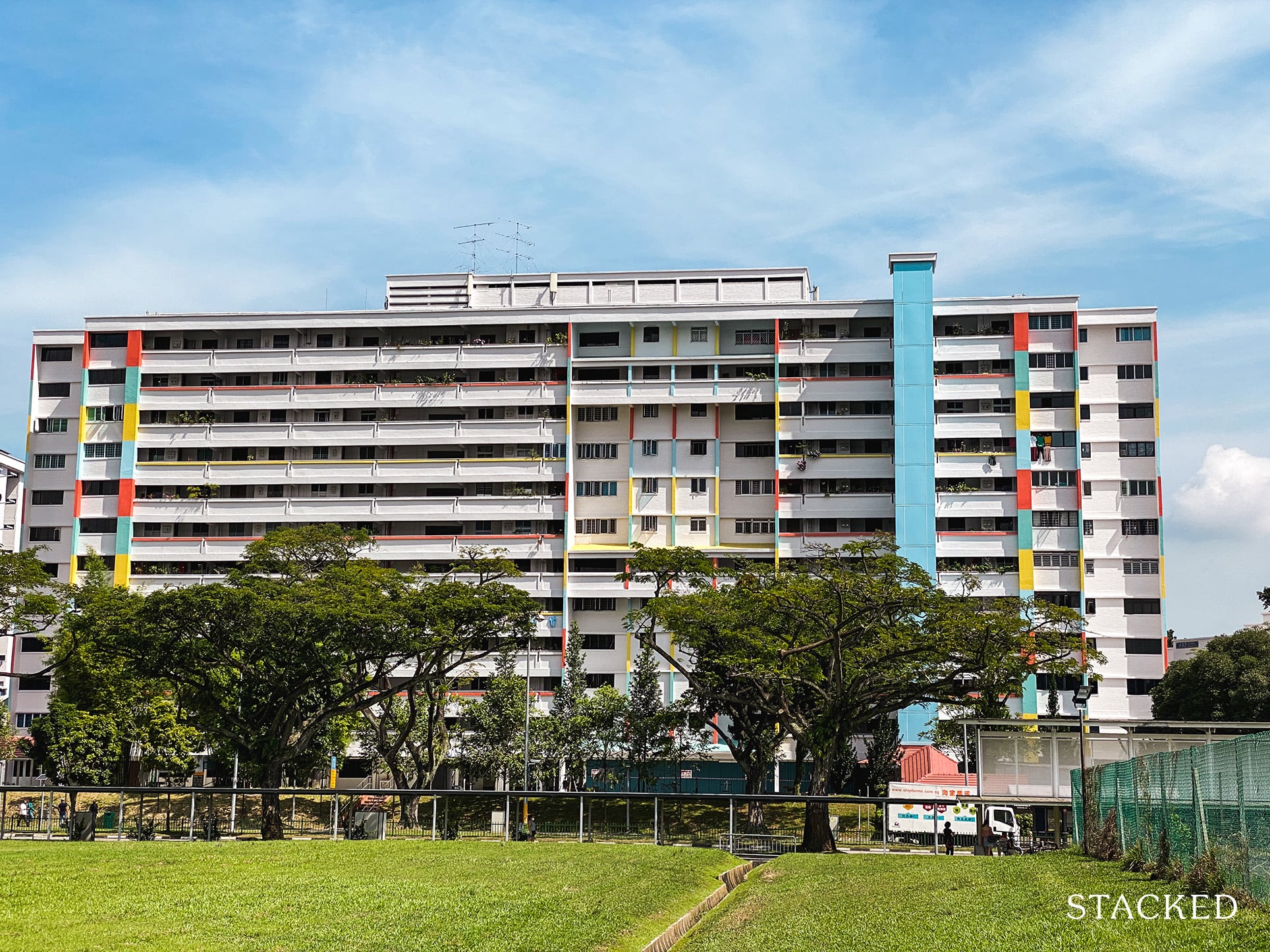 3. A momentary uptick from returning tenants
Besides the above reasons, realtors pointed out that – before the resurgence of Covid-19 cases – there was an influx of foreign workers returning to our shores. At the time, companies were eager to replenish their limited manpower; especially in recovering sectors like F&B and construction.
At the time we're writing this however, Singapore has rolled back to phase 2, with the number of Covid-19 cases on the rise again. As such, it's uncertain whether returning workers will continue to support the rental market – another tightening of our borders will likely blunt the recovery.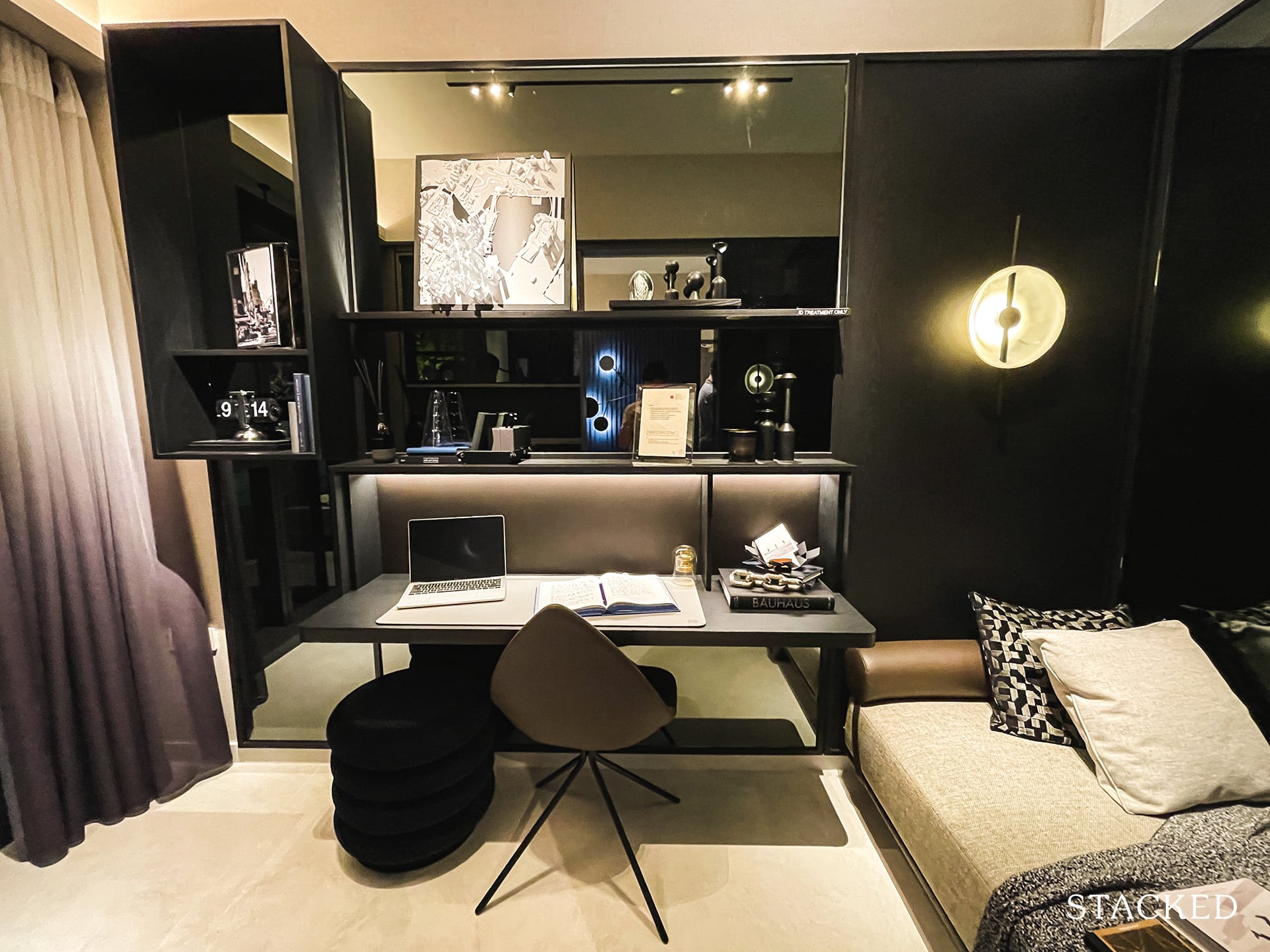 4. Work From Home (WFH) requirements prompting a move
Working from home can be a challenge, if parents and multiple siblings are also on the same arrangements. A number of recent tenants, who were previously content to live with parents or siblings, have expressed that it's become impractical: different family members are having to occupy different rooms for their conference calls, and some jobs simply need more room than a shared flat can provide.
One of the realtors we spoke to said that:
"Of the eight cases I encountered since the start of the year, seven of them were moving out of their parents' flat due to work. They couldn't make their calls with younger siblings running around, or there were just too many distractions. But they also couldn't go to the office because the office is closed; who knows for how long. So they take the plunge into independent living.
I think for those who already considered moving out, this pandemic is the catalyst. But because property prices are high right now, they cannot afford to buy yet; so they start by renting their own place. It's a good way to get used to living independently."
It's still too early to declare the rental market is recovering, despite several months of rising prices
The reason is down to the unpredictability of Covid-19. Even now, we're receiving word of mutant strains that can affect the vaccinated, and rising numbers of local cases. The risk of a second wave of infections, which could see borders and businesses closed, is still a looming concern for property investors.
So while the current situation is good news for landlords, they'd best brace for near-term changes. There may yet be dry spells and vacancies ahead.
For more on the Singapore property market and in-depth reviews of new and resale properties alike, follow us on Stacked. We'll update you as the situation unfolds.