Rent
Singapore Rental Market Challenges: Can Landed Homes Outperform The Slowdown?
Ryan J
June 16, 2023

5

min read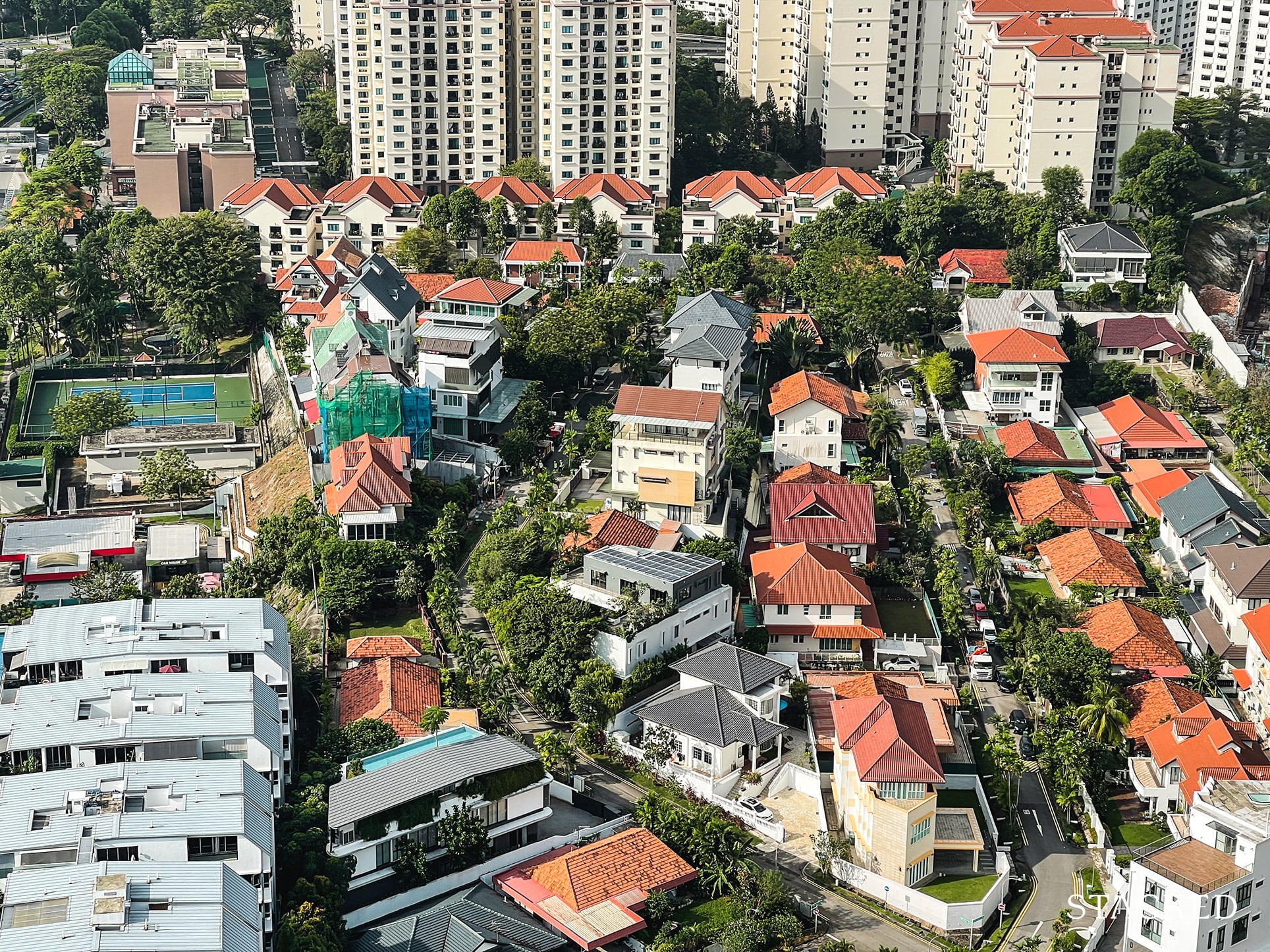 5
min read
The condo rental market recently saw record highs, but the momentum finally appears to be slowing. Many tenants have now found cheaper alternatives, even if it means moving to more fringe locations. However, one property segment that remains untouched – at least regarding rental rates – is the landed housing segment. We spoke to some realtors on why landed homes haven't lost their momentum, and whether it's likely to continue:
A rough snapshot of landed vs. condo rental rates
The following is only a rough look at how landed homes have performed vs. condo counterparts, over the past four quarters. This isn't a particularly in-depth look (e.g., we haven't differentiated between types of landed housing, unit sizes, and so forth, plus the number of rental landed homes will invariably be low), but it does suffice to show a general market trend:
Landed vs. condo rental rates in the CCR: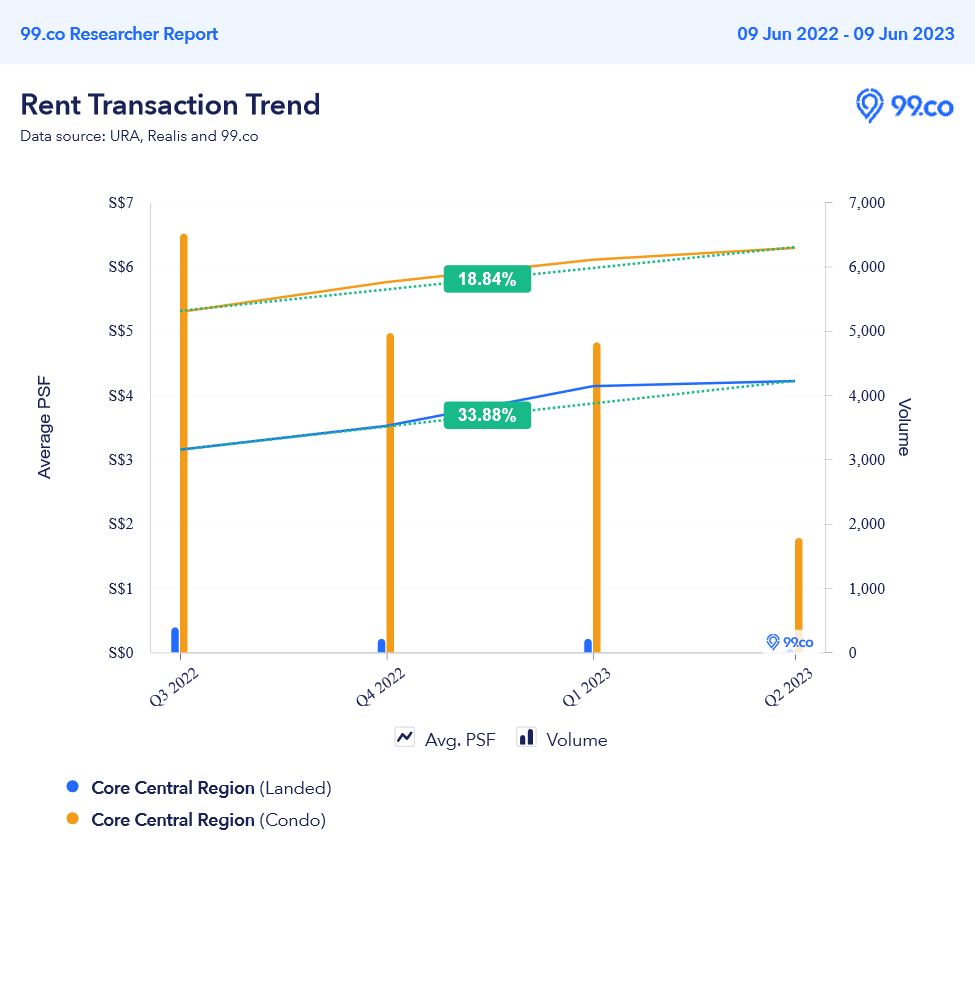 As of Q2 this year, the average rental rate for landed homes was around $4.22 psf, up 33.8 per cent from Q3 in 2022. At the same time, condo rental rates averaged $6.29 psf, up 18.8 per cent from Q3 last year.
Some realtors have commented that, as CCR condo rental rates climbed, tenants have gradually shifted to the RCR. Areas such as District 11 (Newton and Novena) and District 15 (Marine Parade) also have strong expatriate appeal, and lower rents here could have prompted a small exodus.
At the same time, the absolute wealthiest tenants – the ones who can afford to rent prime region landed housing – would be undeterred and continue to rent there. This would explain the landed segment in the CCR maintaining its momentum, whilst condo counterparts start to slow down.
Landed vs. condo rental rates in the RCR: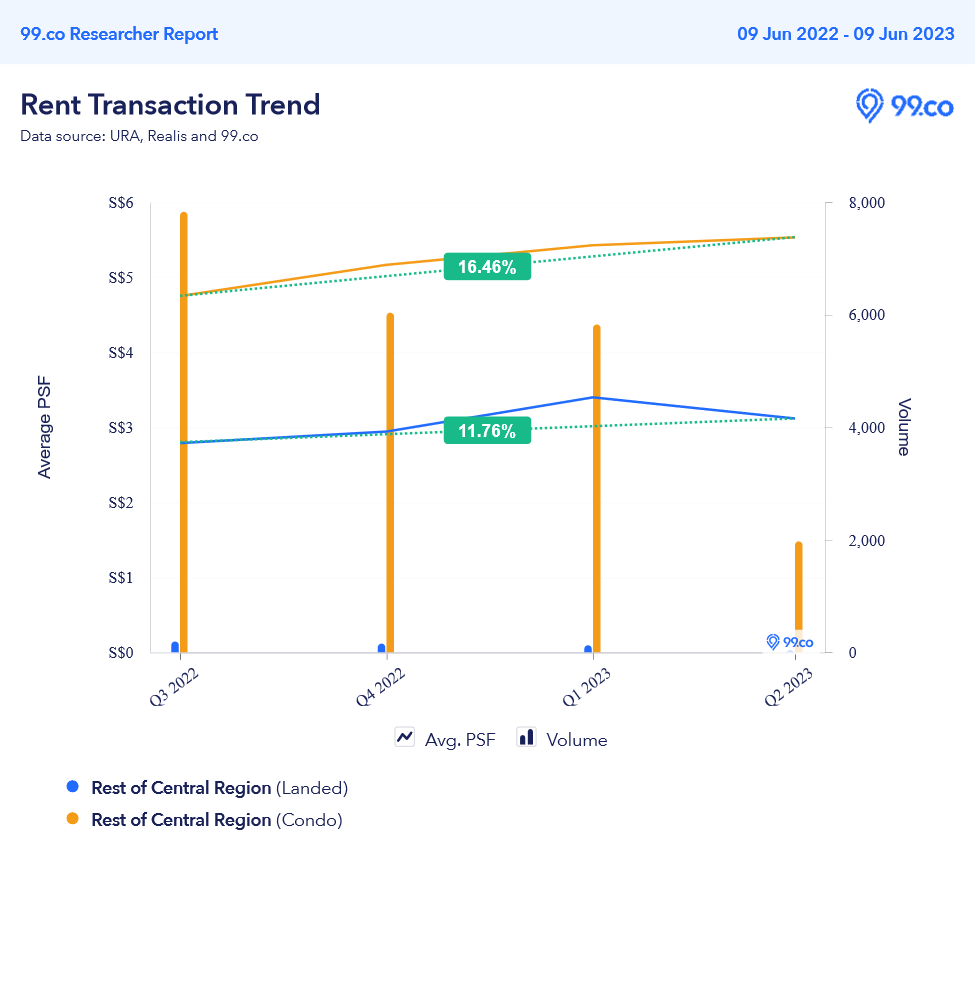 This was the only region where condo rental rates climbed faster than landed counterparts. Landed rental rates here averaged $3.12 psf, up around 11.7 per cent from Q3 2022. Condo rental rates averaged $5.53 psf, up around 16.4 per cent from Q3 last year.
This may be consistent with the theory broached by realtors, of CCR condo tenants relocating to the cheaper but equally convenient RCR districts.
Landed vs. condo rental rates in the OCR: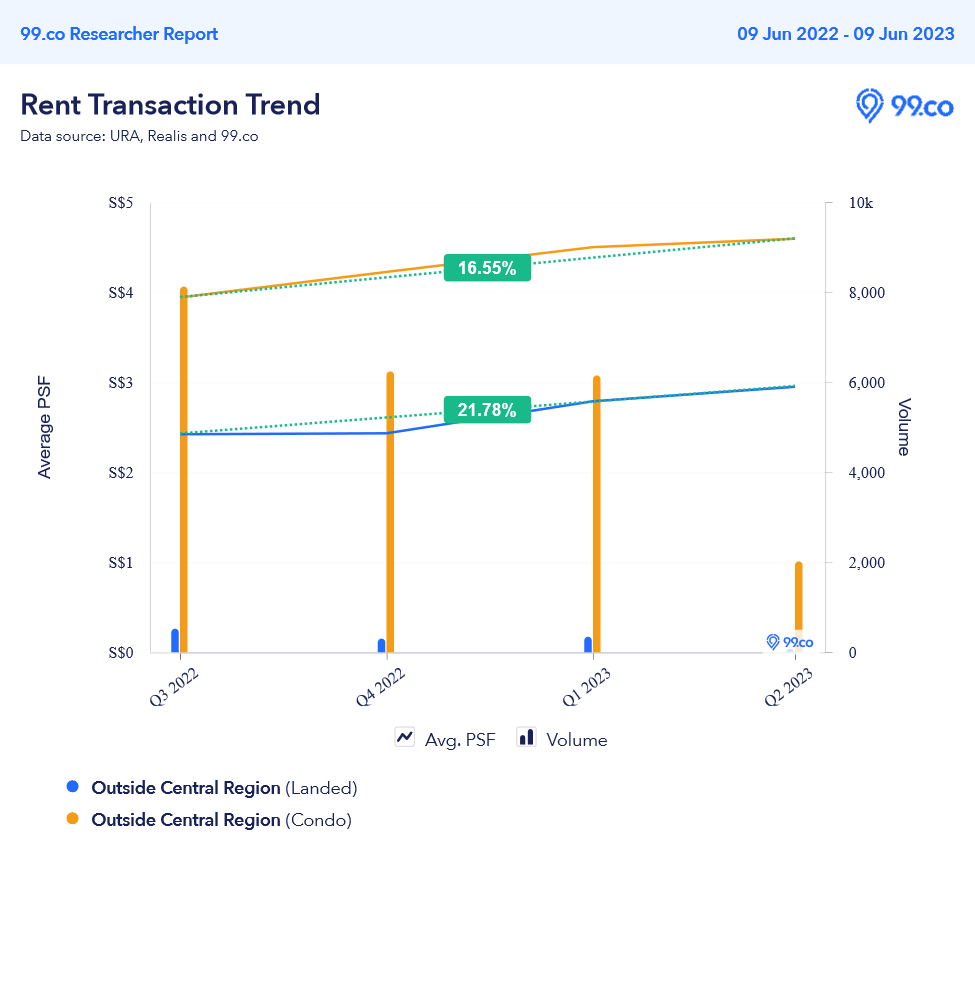 Landed rental rates in the OCR averaged $2.95 psf in Q2 this year, up around 21.8 per cent from Q3 2022. Condo rental rates averaged $4.59 psf, up 16.5 per cent from Q3 last year.
Why are landed rental rates still going strong?
Several realtors offered opinions along the following lines:
The higher ABSD rate on foreigners discourages buying
Constant barrage of advice against buying leasehold landed
Completion of more homes doesn't affect the landed market as much
Affluent tenants have higher privacy demands
1. The higher ABSD rate on foreigners discourages buying
ABSD for foreigners buying Singapore properties was doubled recently, from 30 per cent to 60 per cent. Barring a few specific nationalities (e.g., US Citizens, who pay the same tax rates as Singaporeans), the doubled ABSD may have caused prospective home buyers to back off.
However, some of these foreigners have already made the move to Singapore, and have business ventures or other interests here. The wealthier among them may also be unused to living in apartments or other shared spaces. This leaves only one alternative: that's to rent landed properties.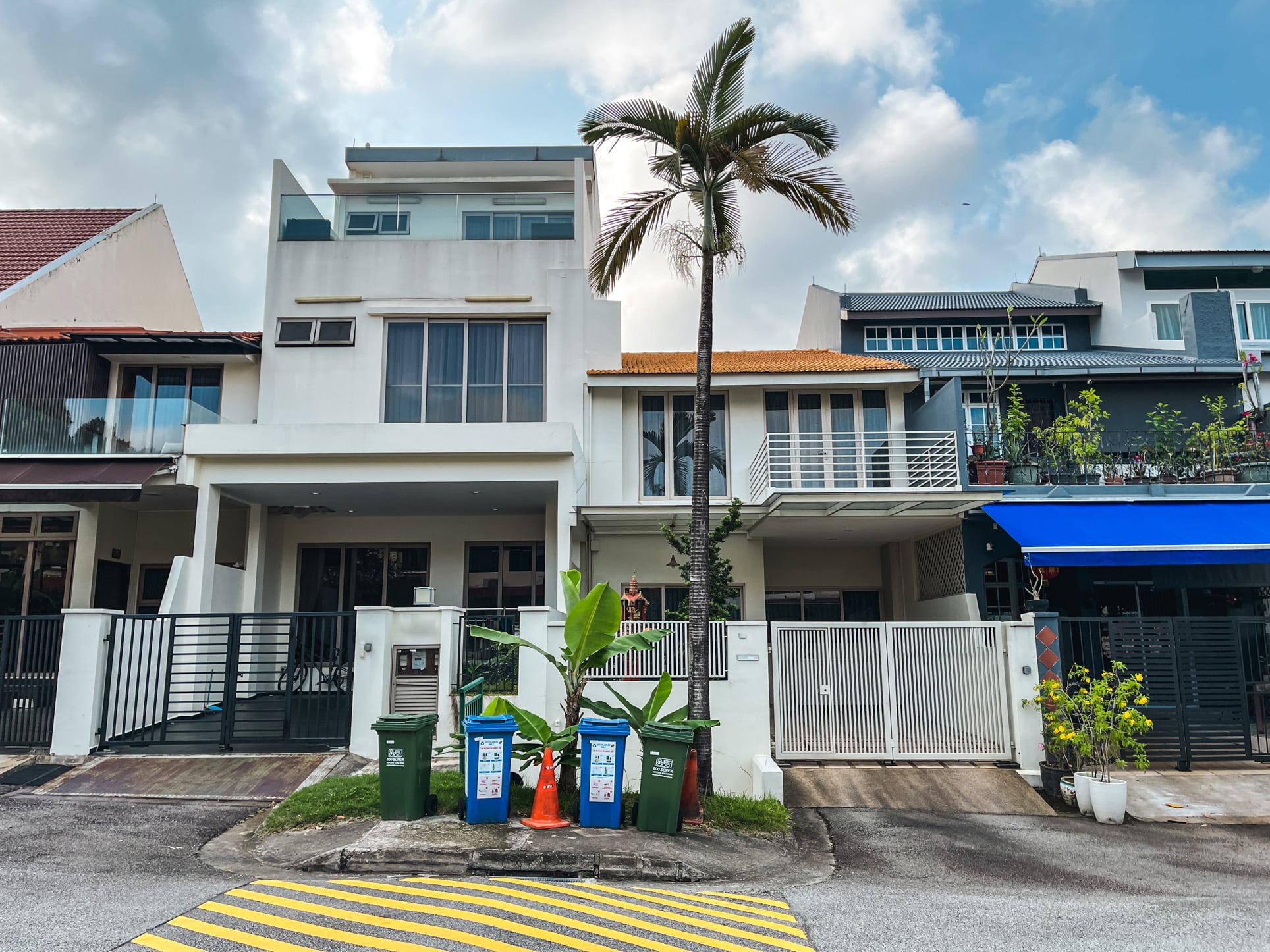 Two of the realtors we spoke to saw this turnaround in clients. Both had prospective buyers from China; but after the new ABSD hike, their clients instructed them to find a rental option instead.
One of the realtors noted her client had opted to buy in Hong Kong instead, while renting a unit in Singapore.
2. Constant barrage of advice against buying leasehold landed
One realtor chalked up the rental demand to sales pitches. Buyers are often led to believe that leasehold landed aren't "real" landed properties, and belong to lesser categories such as cluster housing, or strata-titled landed units in condo projects.
(We have covered this in some detail, in this previous article).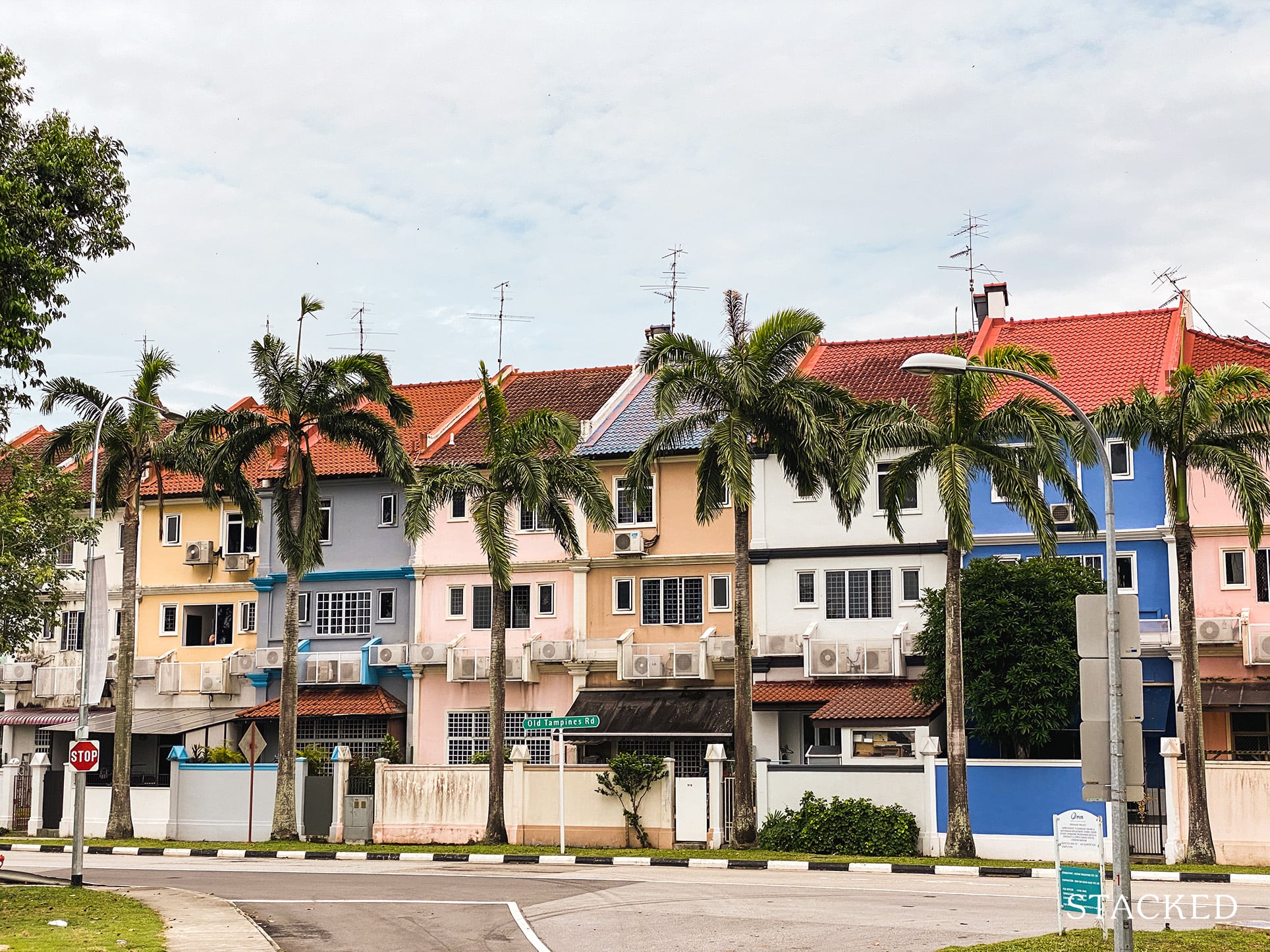 However, foreigners can't buy freehold landed homes without special permission from the Singapore Land Authority (SLA). Most are restricted to the leasehold landed homes in areas like Sentosa Cove.
Now coupled with weaker expected appreciation with rising interest rates, higher ABSD (see point 1), and psychological dislike of lease decay: it's easy to see why a foreigner, who is denied a freehold landed property, would rather rent than buy a leasehold "liability".
3. Completion of more homes doesn't affect the landed market as much
Due to the major housing shortage following Covid, we saw locals rushing for condo and HDB rentals. In a rare confluence, both Singaporeans and foreigners found themselves in need of temporary accommodation.
As more new homes are completed, however, more Singaporeans can finally stop renting. This frees up some tenanted units, and we'll consequently see condo rental rates fall.
But while hundreds of new condo units are being completed, the same isn't true for landed housing. As such, the fundamentals of demand and supply haven't changed in the landed rental market; and it's unlikely that landed will see the same slowdown as its condo counterparts.
4. Affluent tenants have higher privacy demands
One realtor pointed out that, among the ultra-high net worth foreigners, there's simply never a question of renting a condo. Even with 24/7 security, some of these tenants – who have celebrity status in business or media – would find themselves scrutinised by gawkers, the press, or other forms of privacy intrusion.
As such, these tenants are forced to rent more exclusive forms of housing, even if they know landlords charge them exorbitant rates (which they can luckily afford).
The same realtor also said that property ownership has tax implications that differ from renting. Some nationalities, for example, could end up paying property taxes in both Singapore and their home country, and hence would rather rent instead. Also, some countries impose capital controls and restrict how their citizens can invest; this applies even abroad.
As long as Singapore continues to draw these affluent individuals, rental rates for high-end landed properties will continue to rise.
Do follow us on Stacked as we keep an eye on the situation, and we'll update you as the year rolls on. In the meantime, you can check out reviews of new and resale properties alike, if you're looking for an affordable home.