Property Stories
Touring Yew Lian Park & Thomson Ridge: 2 Relatively Affordable Freehold Landed Estates Close To An MRT
TJ
September 18, 2022

14

min read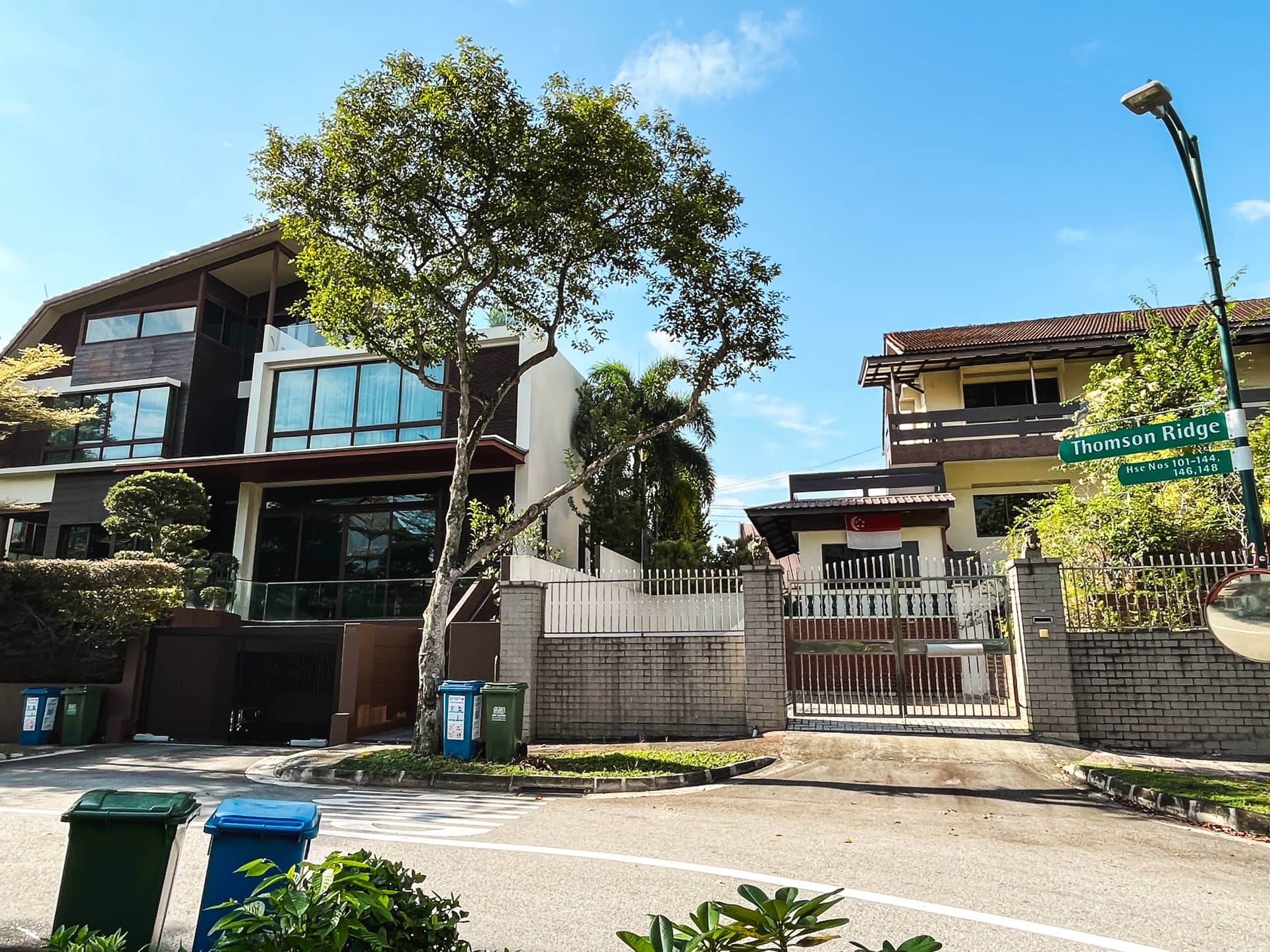 14
min read
A few weeks ago, I toured Windsor Park at a reader's request. Whilst in the area, I passed Yew Lian Park and Thomson Ridge. These 2 landed estates looked interesting, thanks to their proximity to Thomson Plaza, the MRT and a wide range of shophouses – all literally right at their footsteps!
And when I Googled the areas, there was actually a terrace house listing at Yew Lian Park for $3 million (at the time of writing)! If you've been looking for a landed home, you'll know the entry price into the freehold landed market has generally been quite a bit higher in the last year or so. ($3 million is about the same as what some of the 99-year terrace houses at Eastwood were asking when I visited, at $2.8million!!) Hence, I thought it would be nice to do a tour of Yew Lian Park and Thomson Ridge too!
Note: the property listing is super scarce on details – there isn't even a photo of the actual property so I'm guessing the house may need quite a bit of work. But I may be wrong!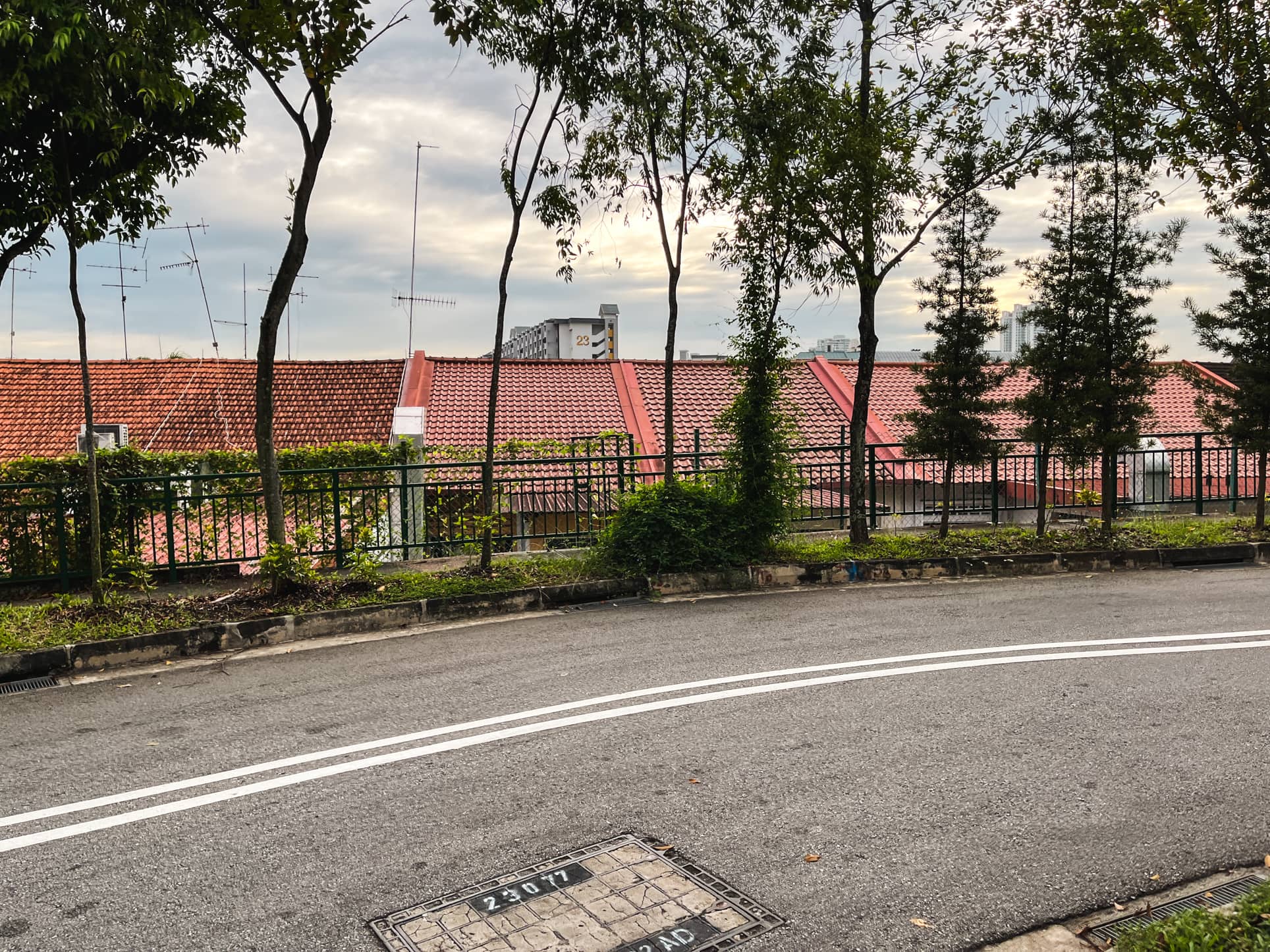 Another thing that caught my eye here is the setting. These 2 estates are located behind the famous row of shophouses on Upper Thomson Road and, better still, elevated above it, making the location nice, bright and breezy. In fact, most of the houses here have a North-South orientation (generally believed to be the best house facing in Singapore.) The only exception is the last row of houses which are right next to the Central Catchment Area. These unfortunately get the East-West sun, but they're also considerably bigger, so they're probably out of most of our budgets!
In fact, if you've been following this landed tour series, you may have noticed that the setting of the houses at Thomson Ridge here is quite similar to Fuyong Estate: the houses are elevated, unblocked and near amenities. However, they are freehold so house owners don't have to worry about the dwindling lease. (Only 20ish years left for Fuyong Estate now.)
Amenities
Since much of the appeal of this area lies in how convenient it is, I'll start the tour with an overview of the shops, instead of the houses.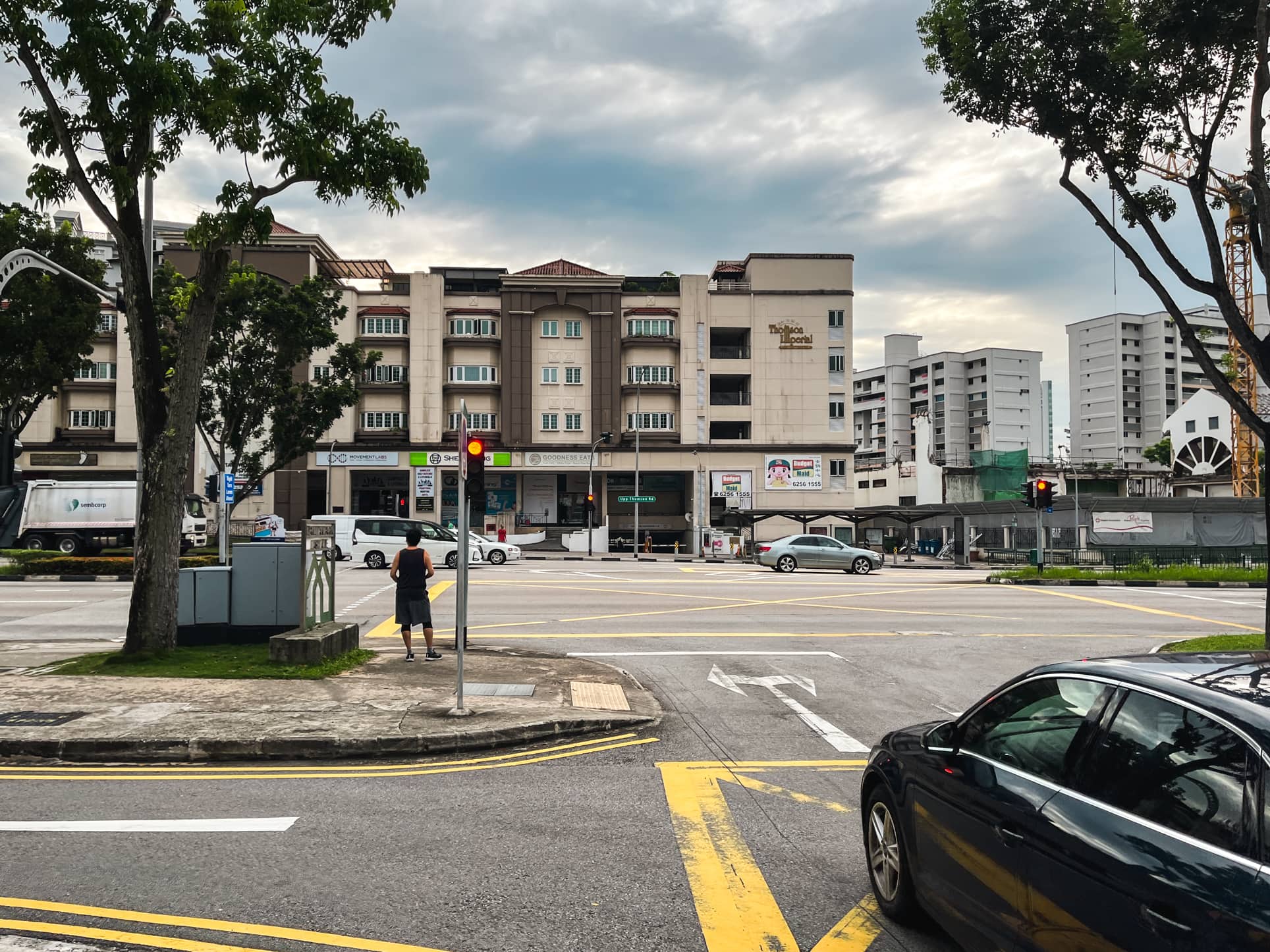 Behind me and to my right is a huge empty piece of land. According to a friend who lives in the vicinity, the neighbouring temple (also to my right) sometimes holds auctions there, which I found very interesting and quaint! (She finds them noisy though!)
Also to the right, there is 183 Longhaus, a low-rise boutique development with shops on the ground floor that adds a lot of vibrancy to the neighbourhood. There is a Halal cafe, State of Affairs, with a very good breakfast (we tried the mushroom toast and soup, both super scrumptious.) It's a great place for an early weekend meal as it opens from 6 am! Which by the way, we tested to see if it was really open! There is also an F45 gym at the basement that opens from 6am too. For bread lovers, the bakery next door is apparently famous for their sourdough. There is a line every time I stop by (so I've not tried and can't give you my personal opinion)! Last but not least is an upmarket grocery, which sells steak that it will grill on the spot for you as well as pre-made frozen soups and stews.
All in all, the whole vibe is that of a self-contained village. I can already imagine how nice it would be living at Thomson Ridge and then strolling down for early morning exercise and a meal! (And we've not even covered a third of the shops here!)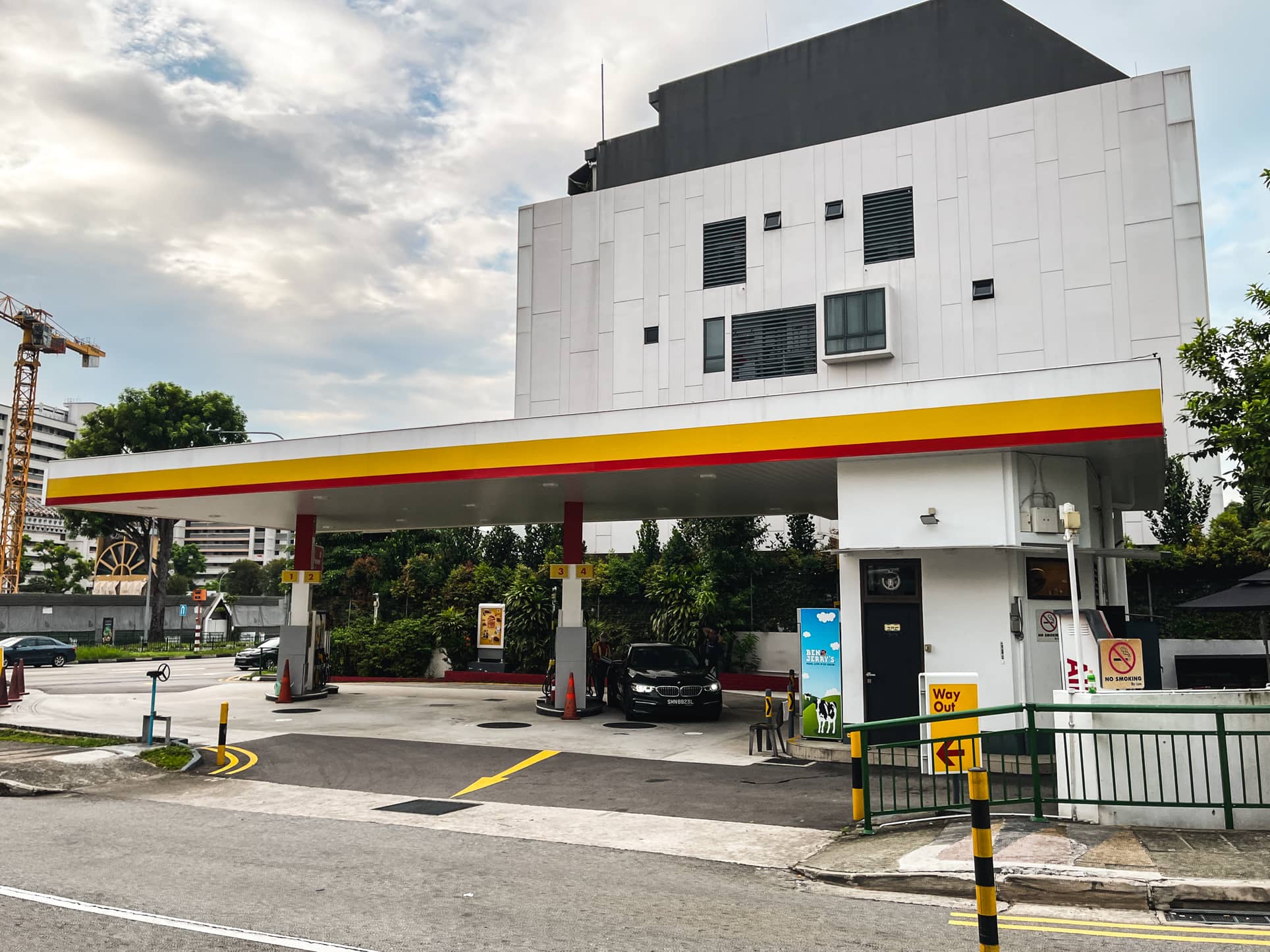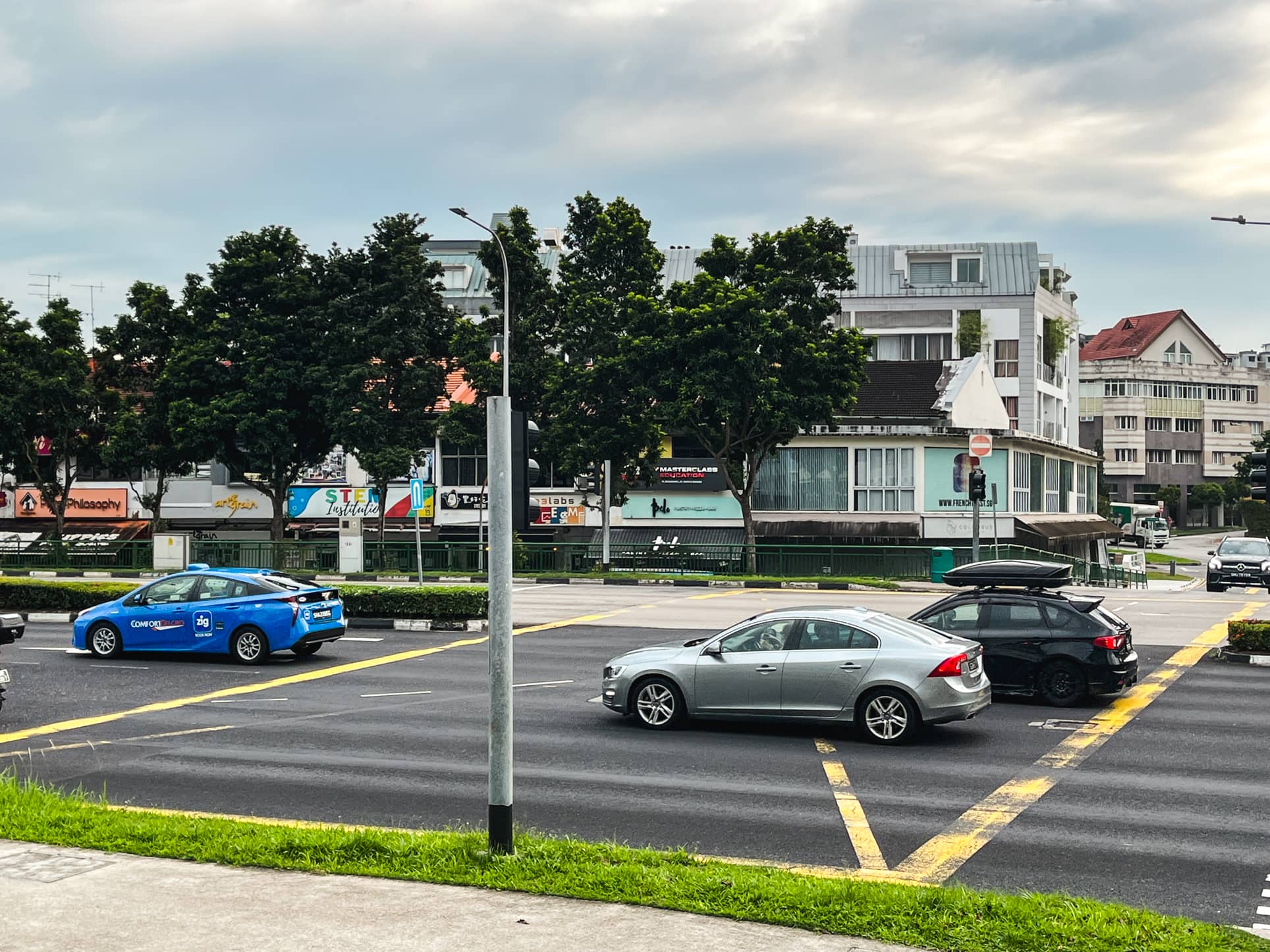 One thing that makes it not-so-idyllic, unfortunately, is the traffic. Upper Thomson is notoriously busy (which hopefully improves with the TEL line). That's the road at 7 am on a Saturday morning! But on the flip side, note how there are even more shops across the road! You literally have everything you could want here. Mostly eateries but also some useful places such as tuition centres and random ones such as pet shops, a Feng Shui Gallery, Bathroom shop etc.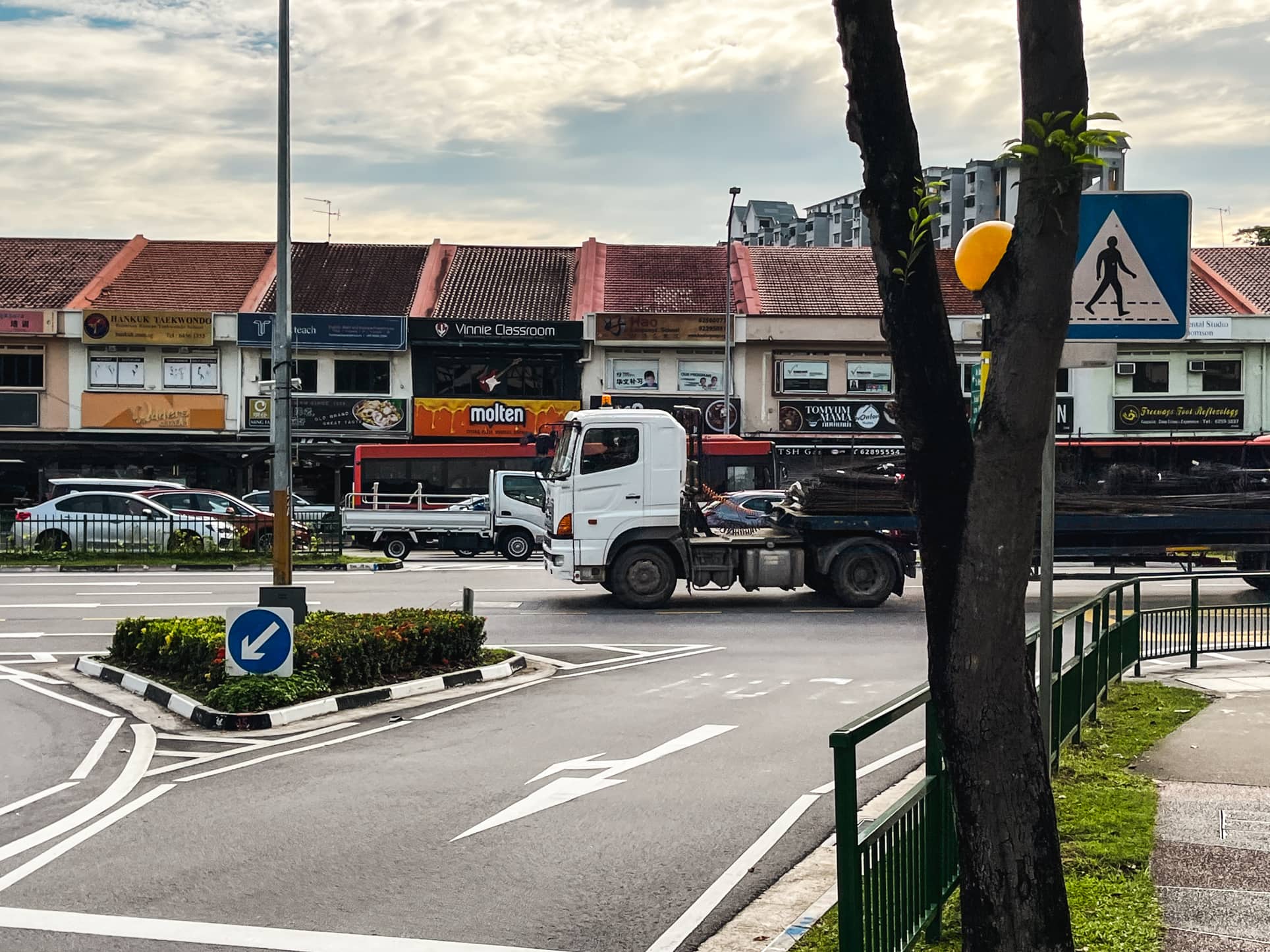 The shophouses on the side of the road of Yew Lian Park and Thomson Ridge are a mix of useful (more tuition and a clinic) as well as hip and trendy cafes. Another friend who lives around here described it as "the new Holland Village" which I find quite apt. In fact, I think this area has much more character than Holland Village now, thanks to its many independent cafes!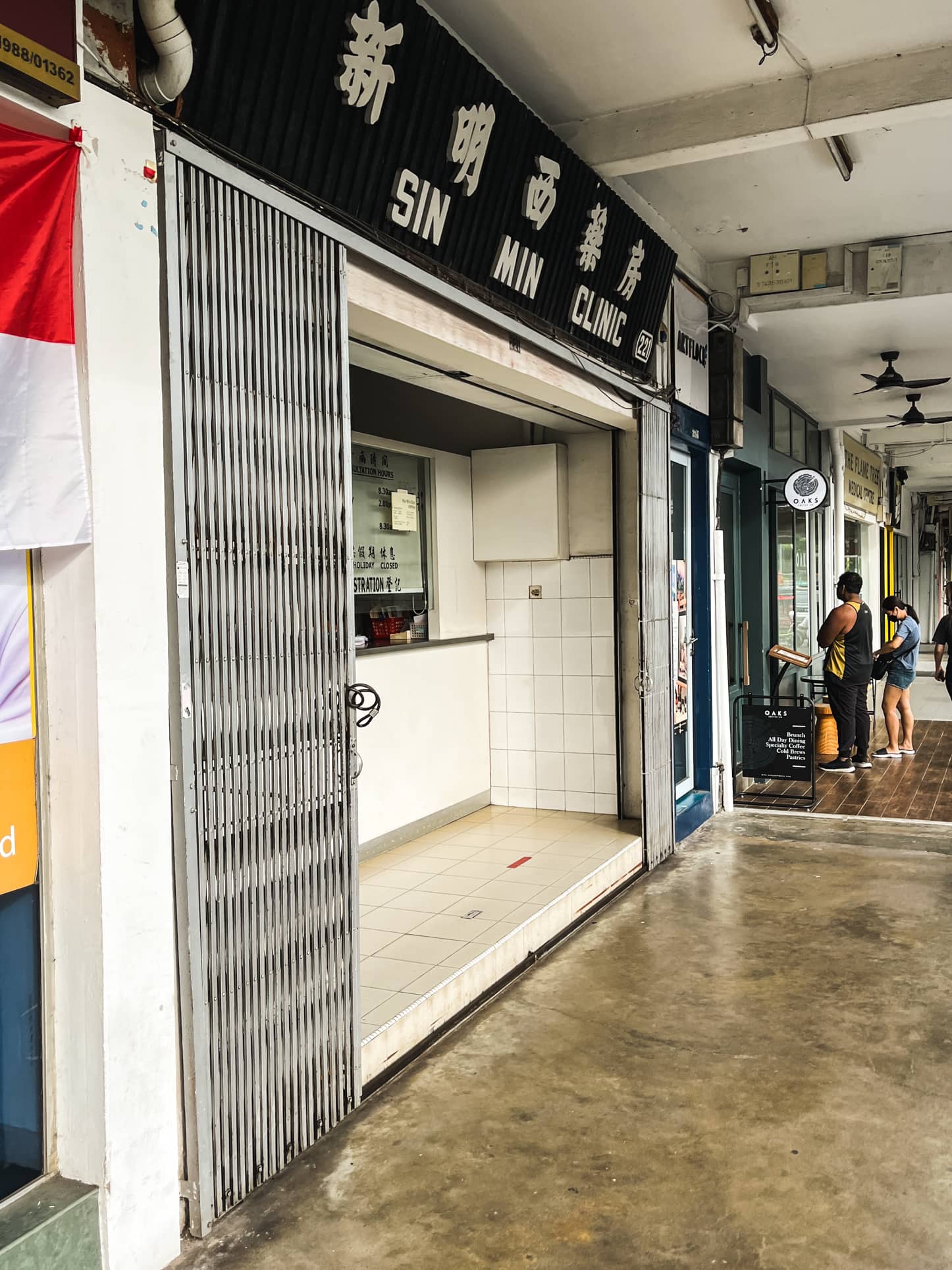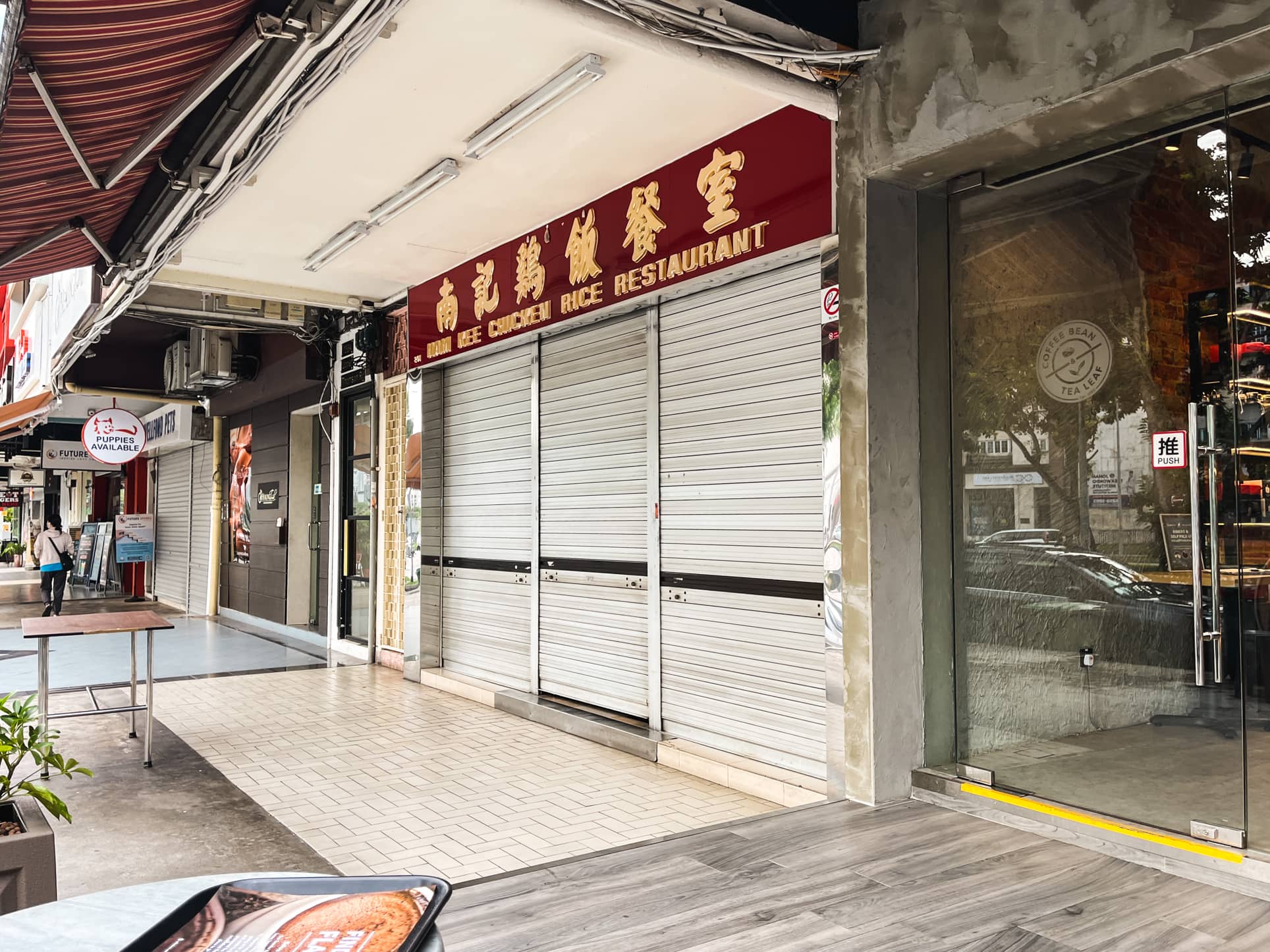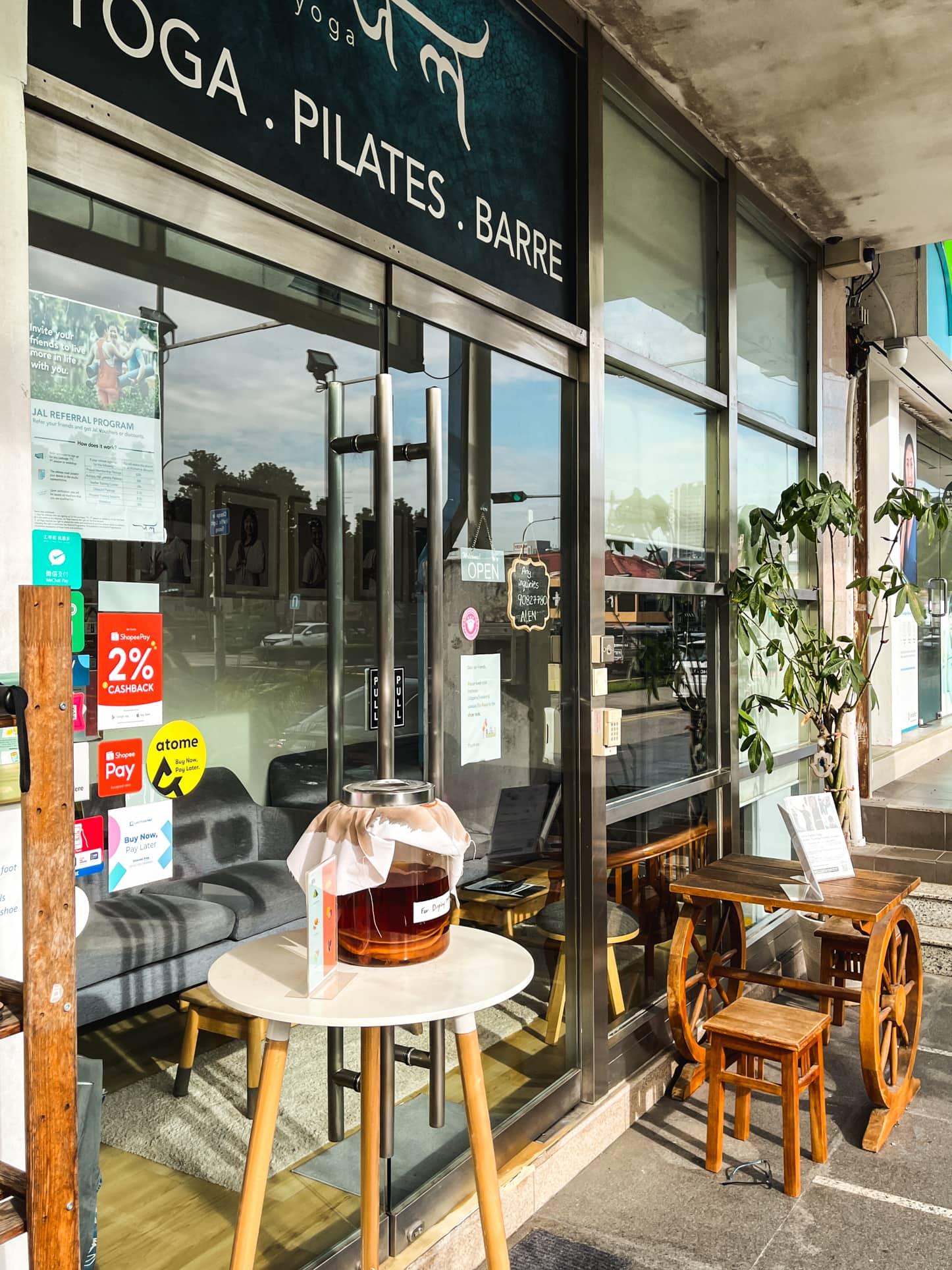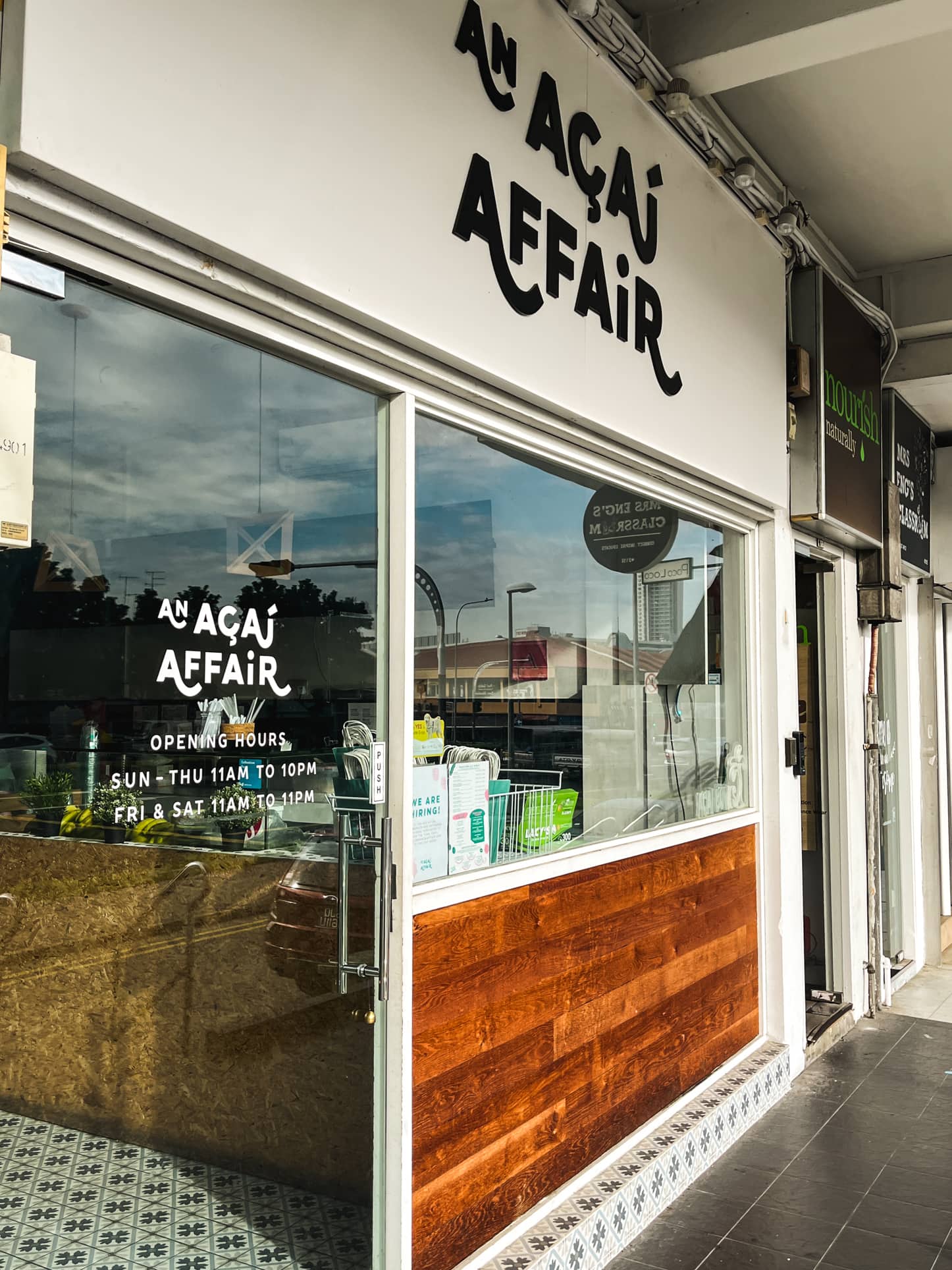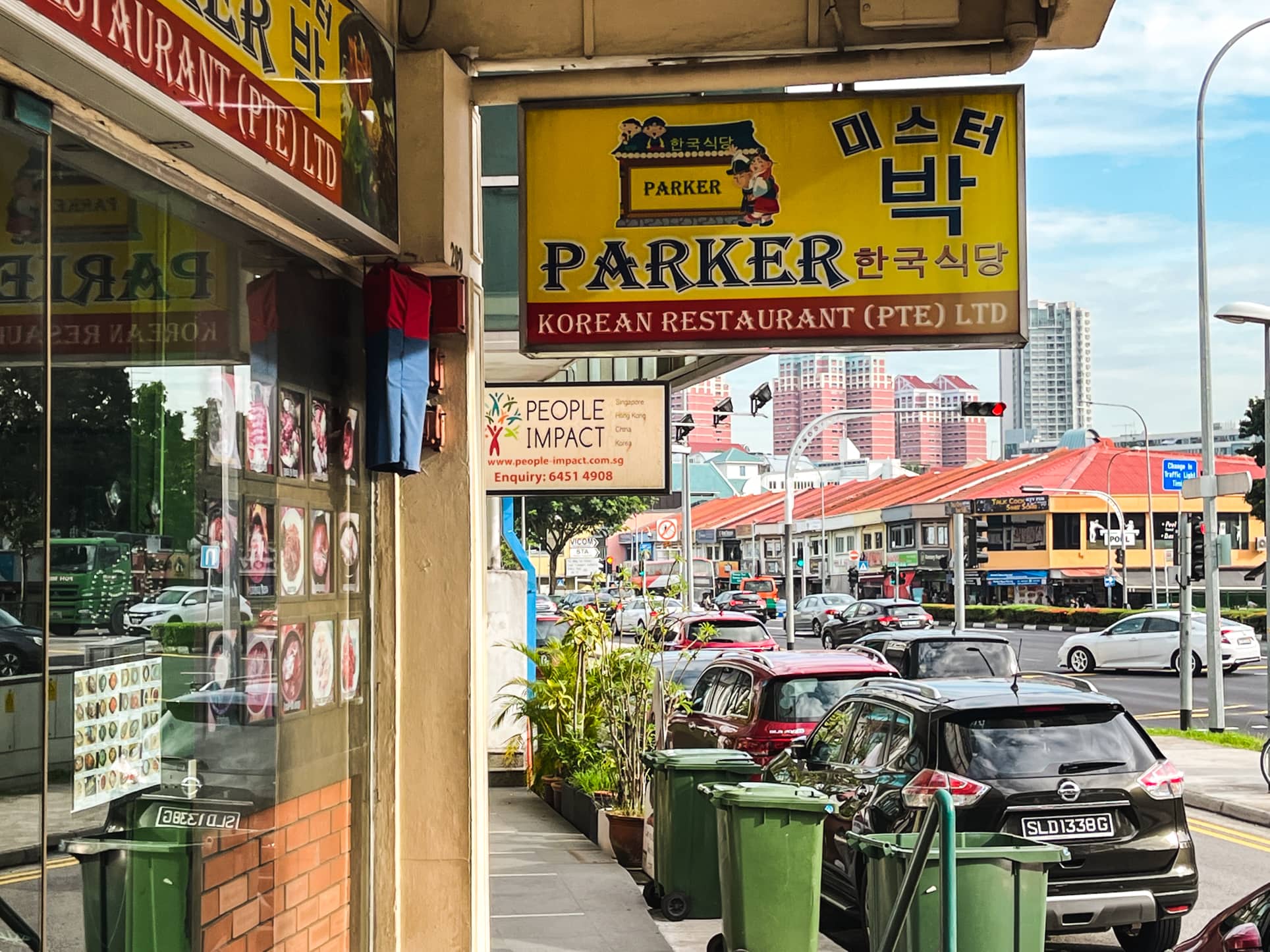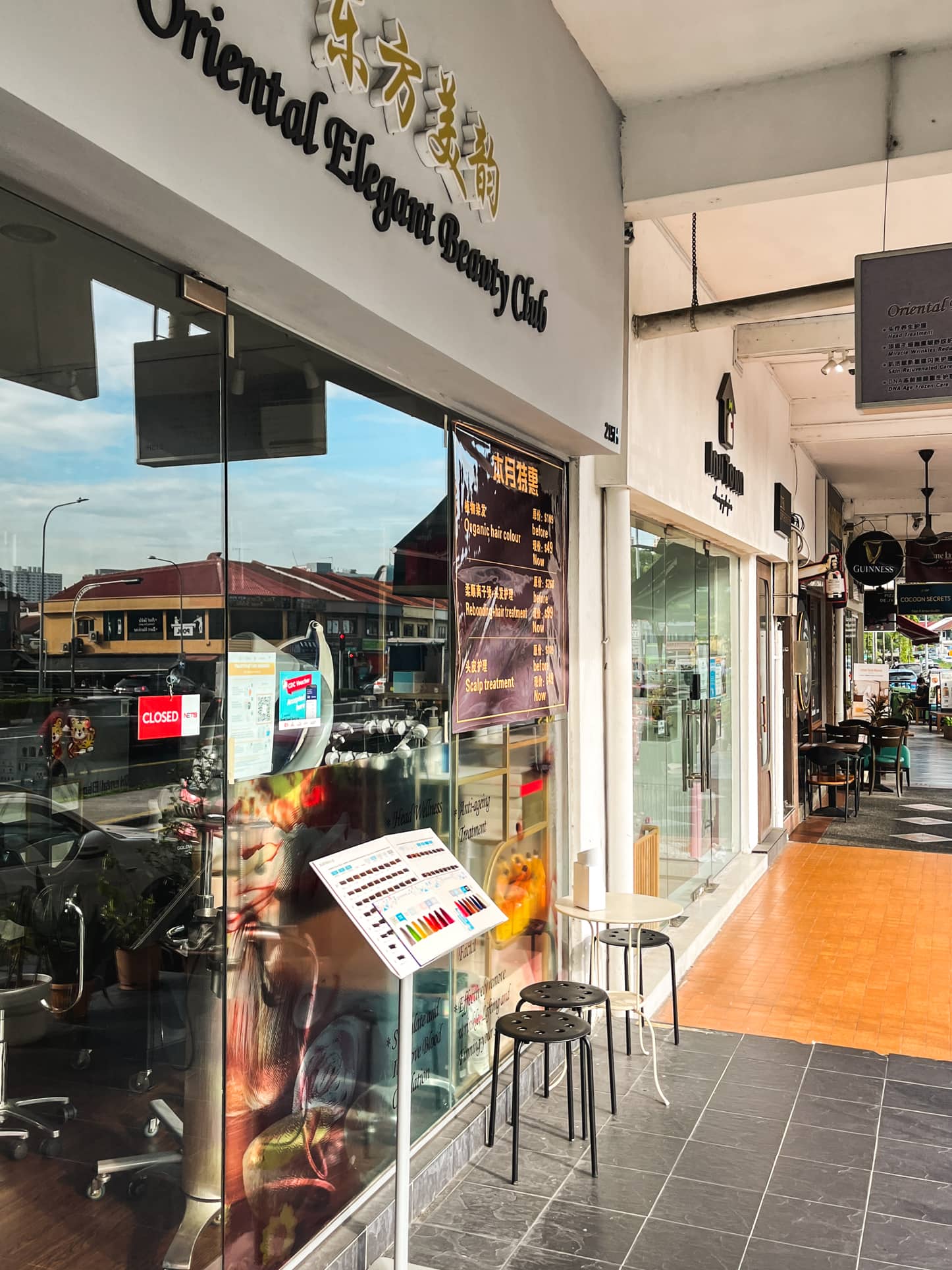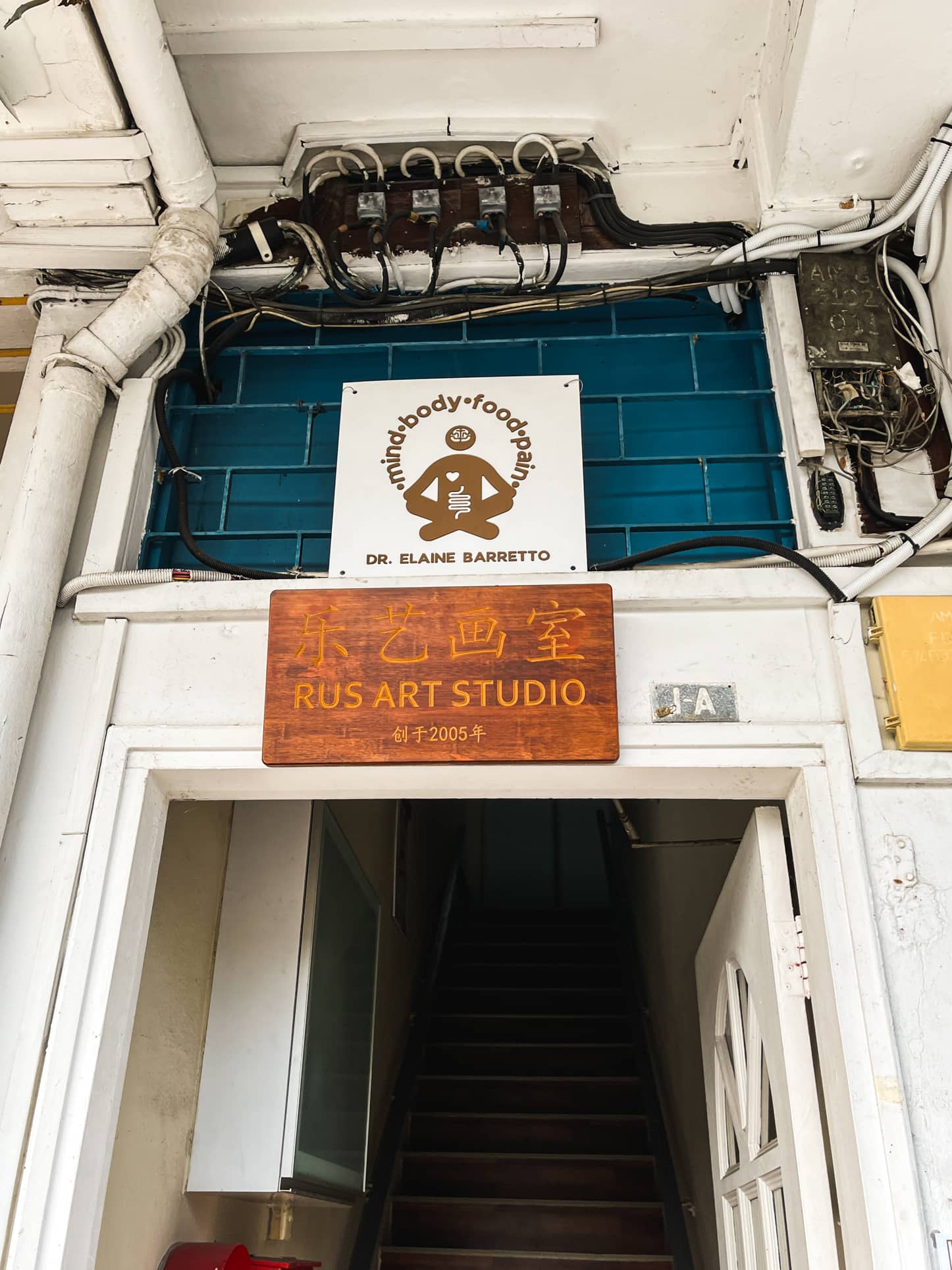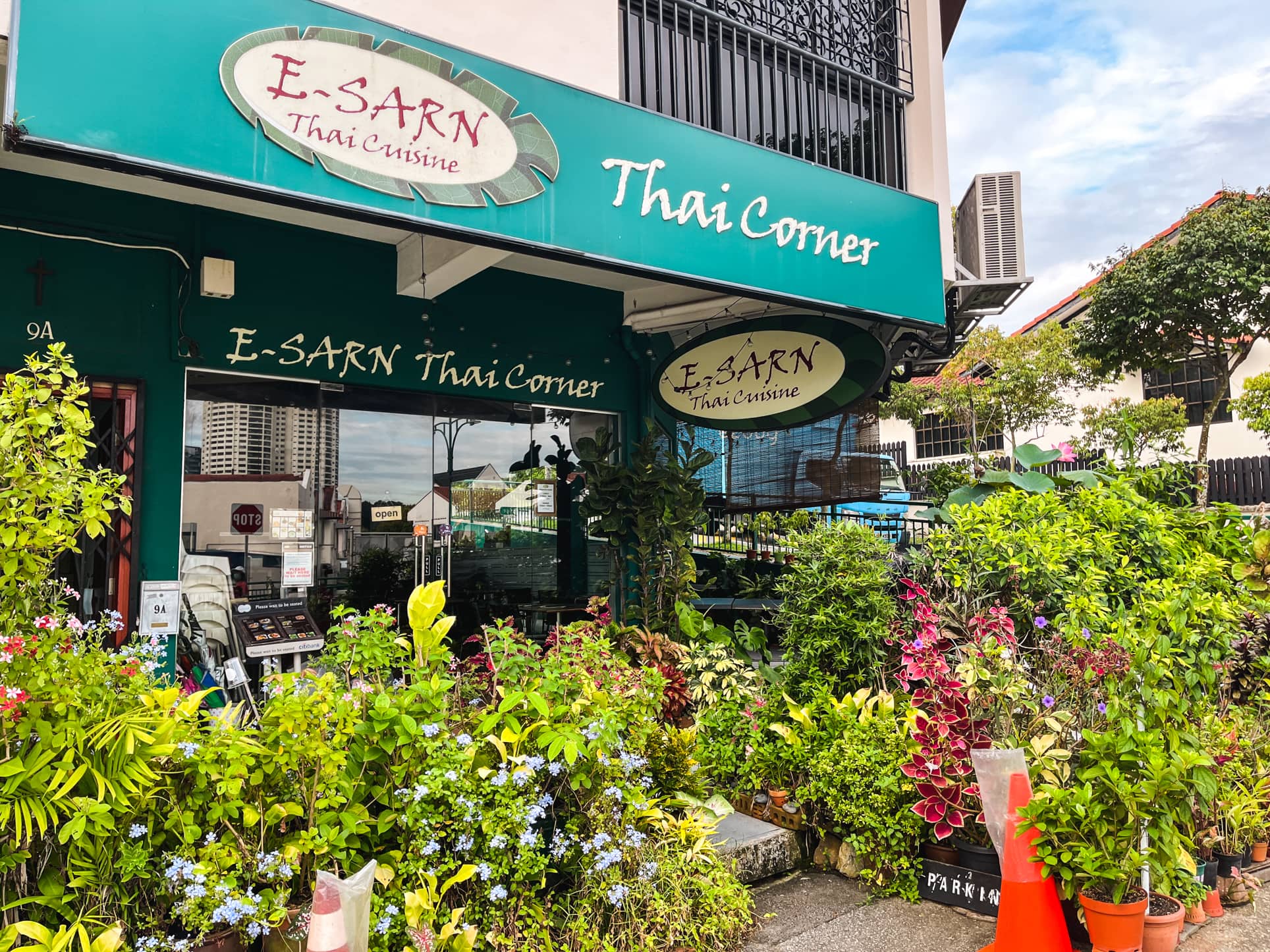 Can you see what I mean about how this area offers all the amenities you could need? If you're thinking, wait I need banking facilities!
Note: now that residential property prices are so high, some people may be thinking of venturing into commercial property investment (which is totally different ball game by the way!) If you are, note that there are quite a few commercial units for sale in this area – from the shophouses on Upper Thomson to units in Thomson Plaza (99-year leasehold) and 183 Longhouse.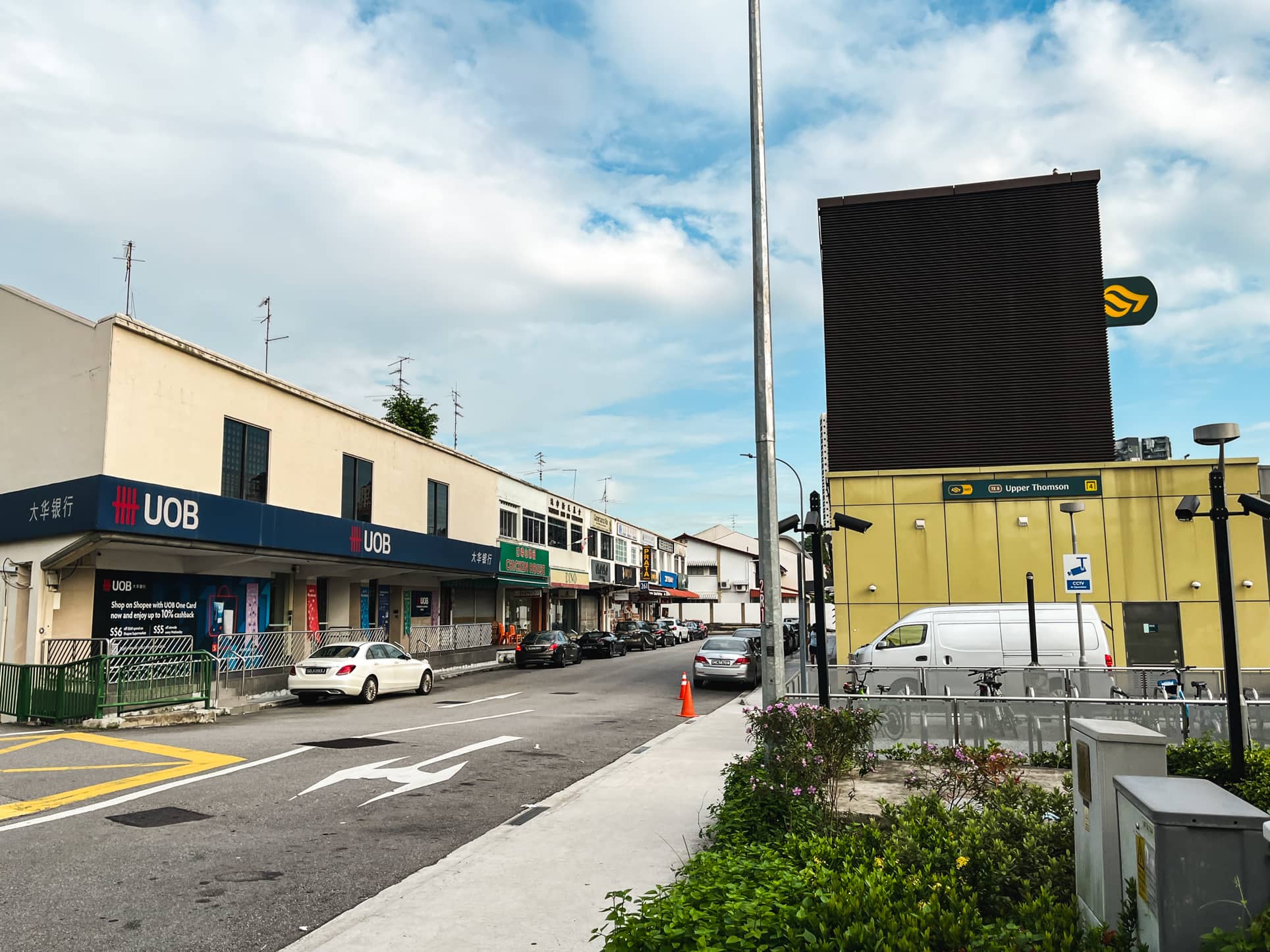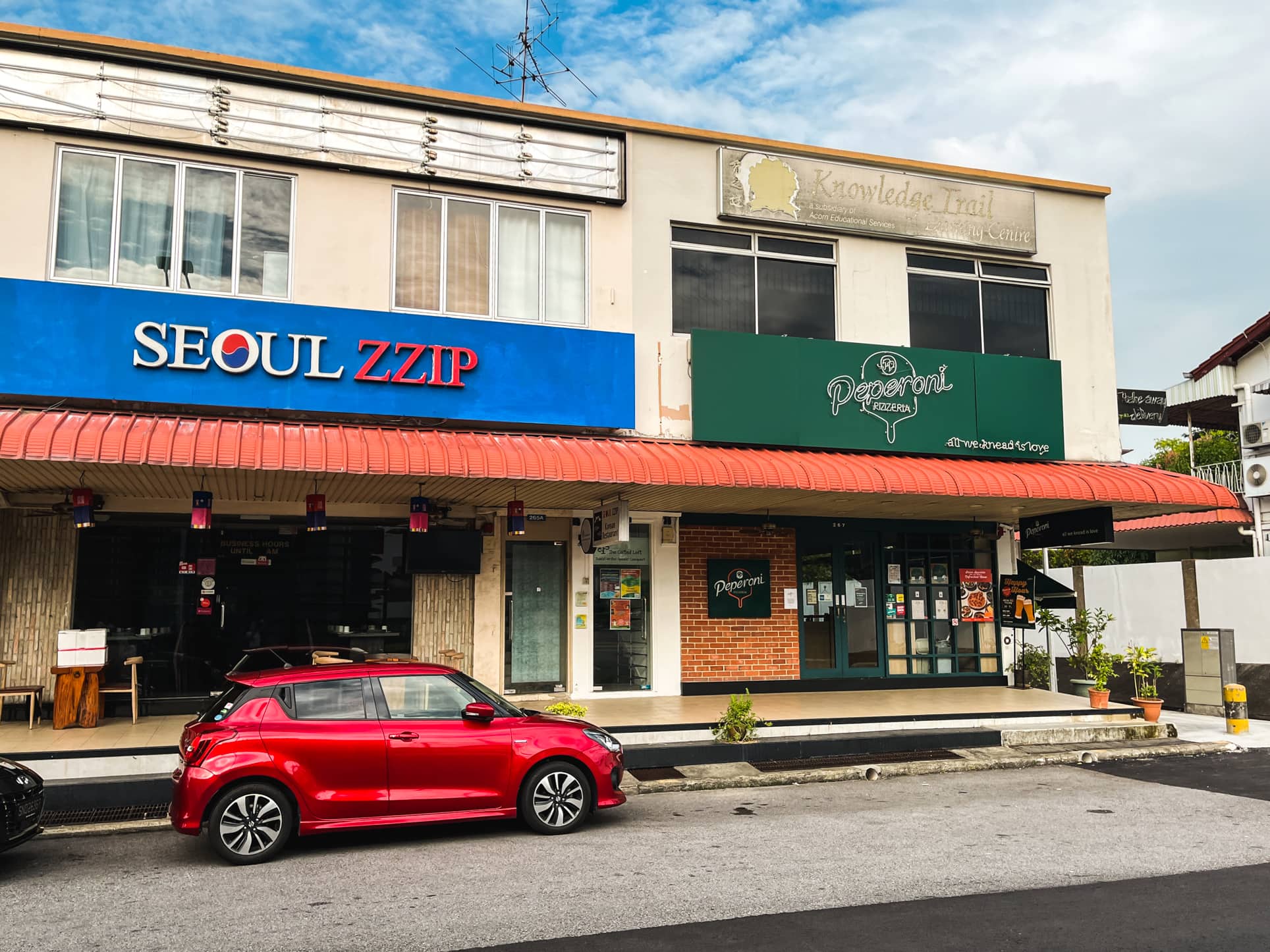 Actually, I was back in this area last weekend and noticed that a lot of expats eat and shop here. I'm not sure if they live here or they're just here to brunch as Thomson MRT is right behind me, making it very easy to get to these cafes. It's actually easier to get here by MRT than by car because parking here is HEINOUS. There are a few lots at 183 Longhaus, a VERY small public car park beside it and Thomson Plaza. So many people end up parking in Yew Lian Park and Thomson Ridge, unfortunately.
Having said that, the parking situation (at lunchtime on the weekend) was nowhere as bad as I had expected. It was actually much better than most of the terrace house estates such as Villa VTouring Villa Verde: Affordable Terrace Houses For About $2 Million In Choa Chu Kangerde and Loyang Villas! (Simply drive towards the end of the estate where the houses are bigger and you'll find space to park. We could find a space on our first round of the estate. Some areas you have to go round and round and pray that someone will leave!)
Read this next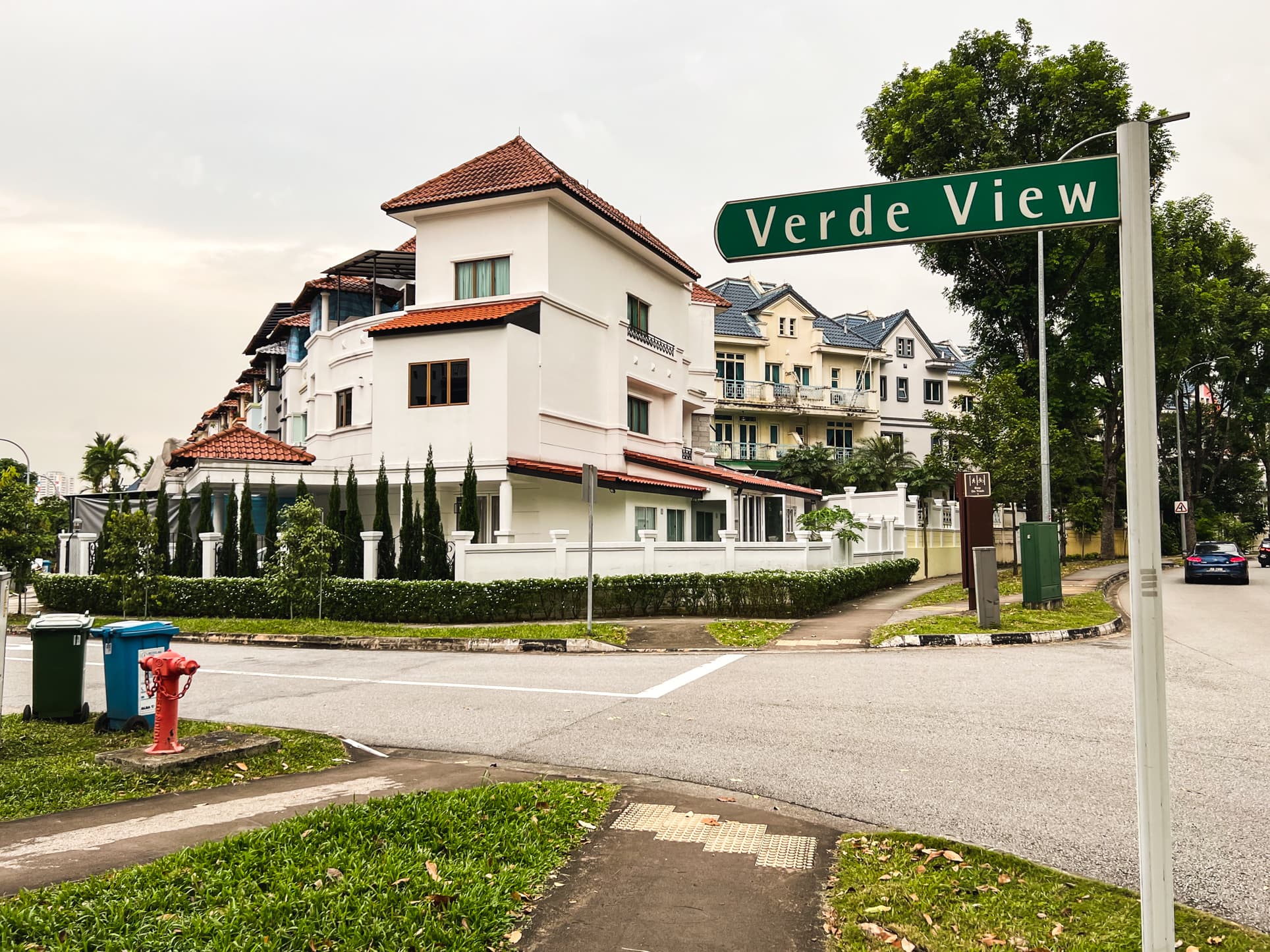 Anyway, let's finish the tour of the shops before we touch on what the actual housing estate is like!
Since I'm touting the closeness to Thomson Plaza as one of the benefits of living here, I decided to walk over to see how doable it actually is. (With the weather as hot as Singapore's something can seem close on paper but feel too hot to walk to in the heat!)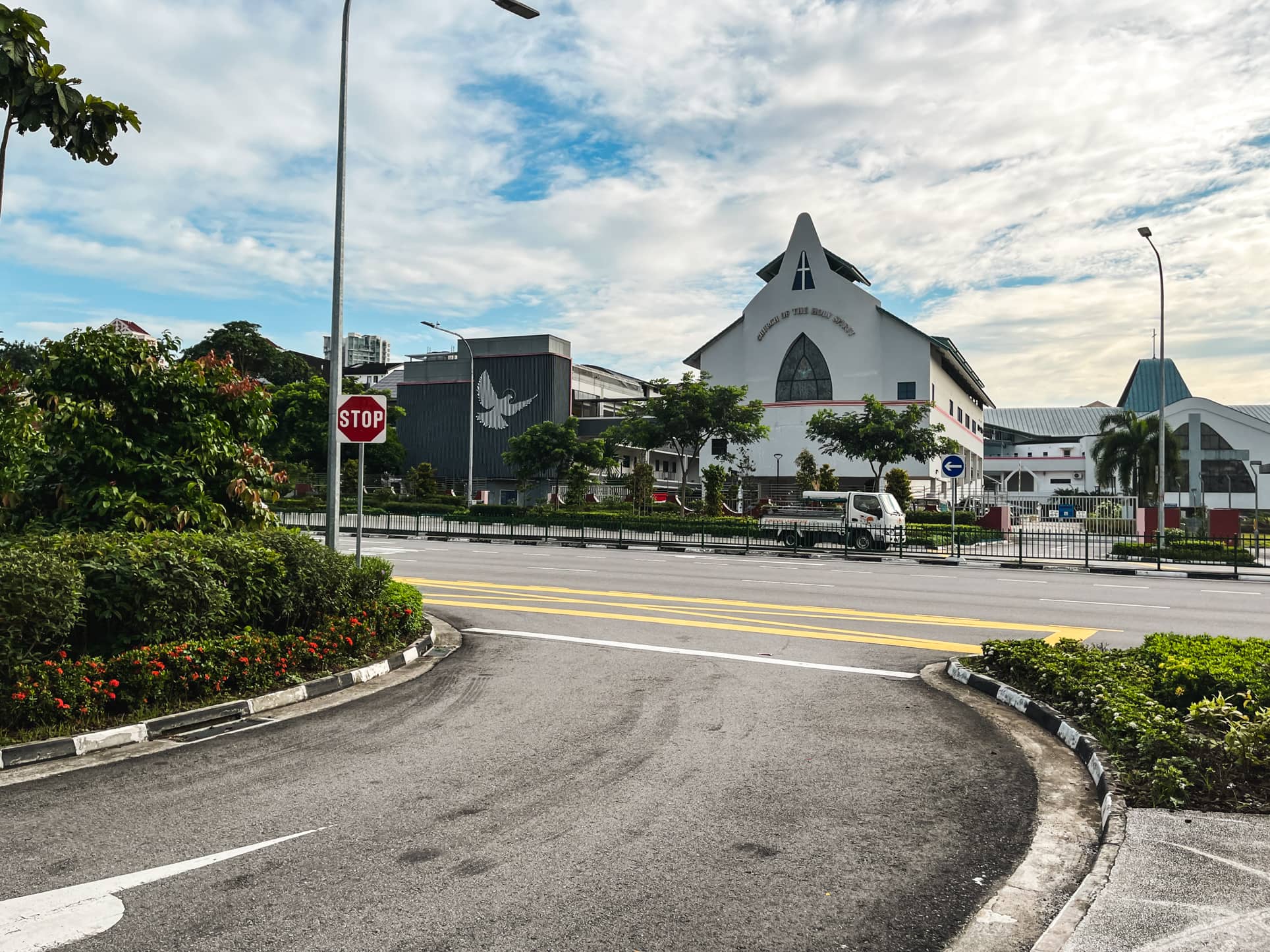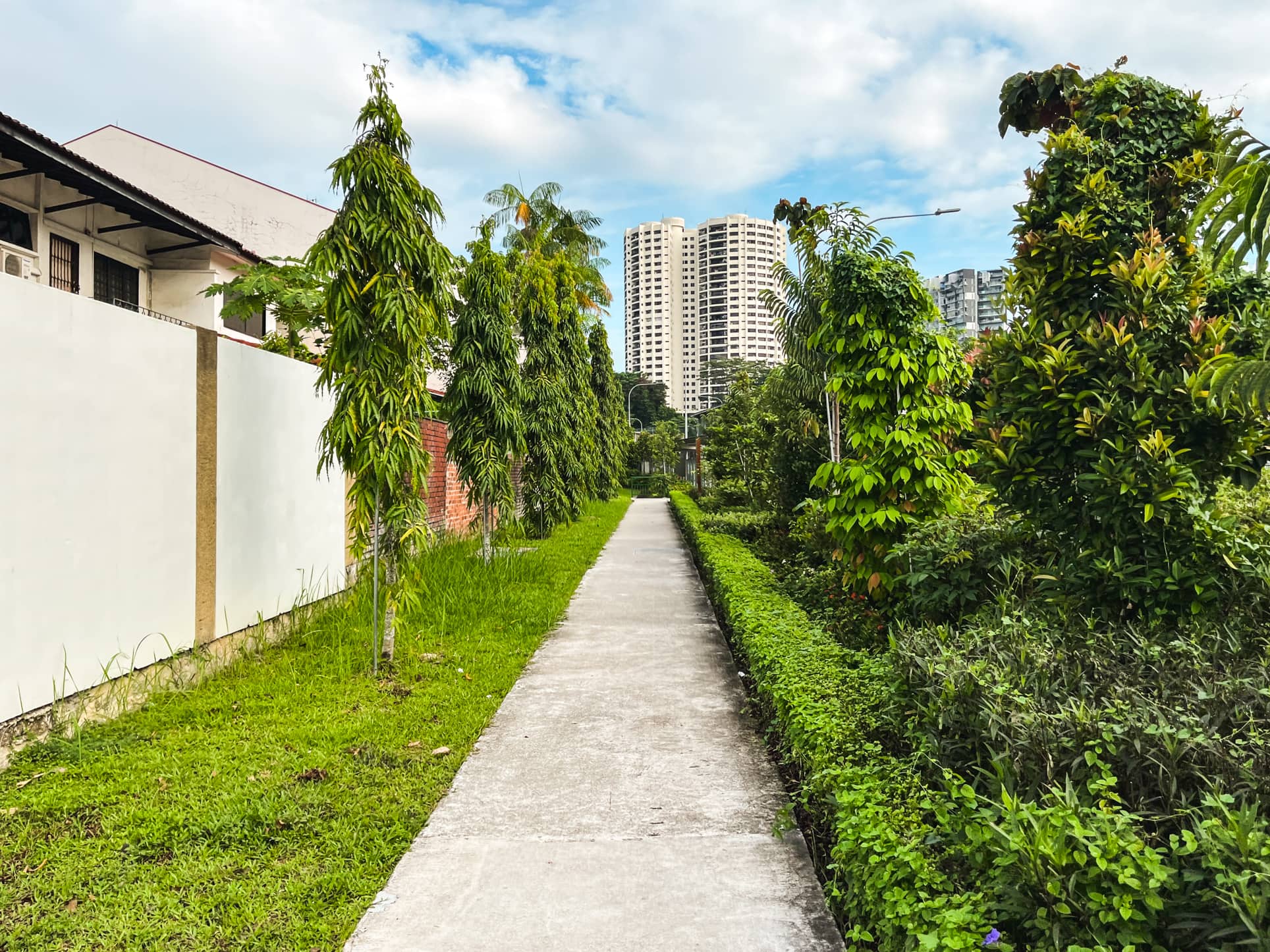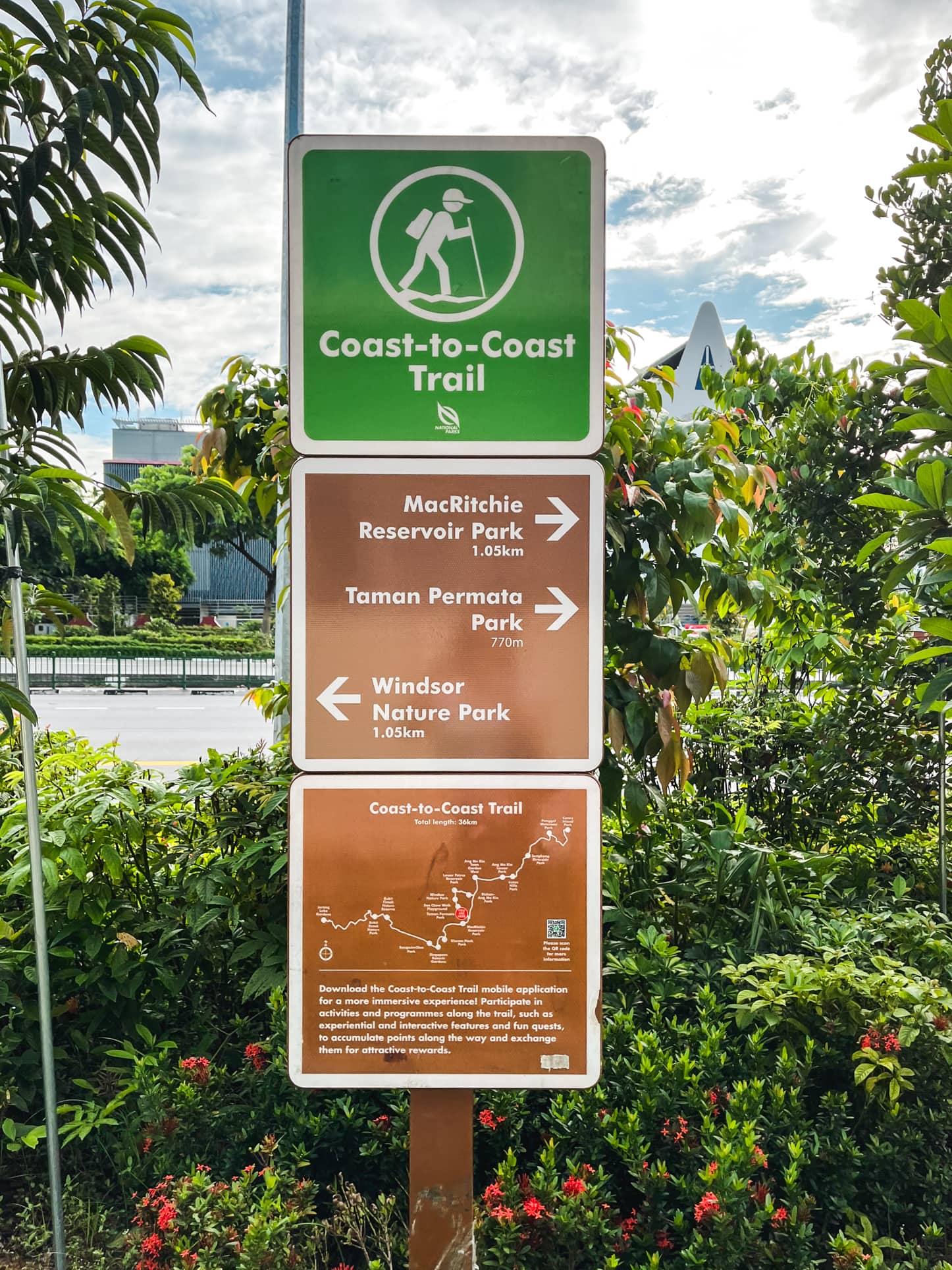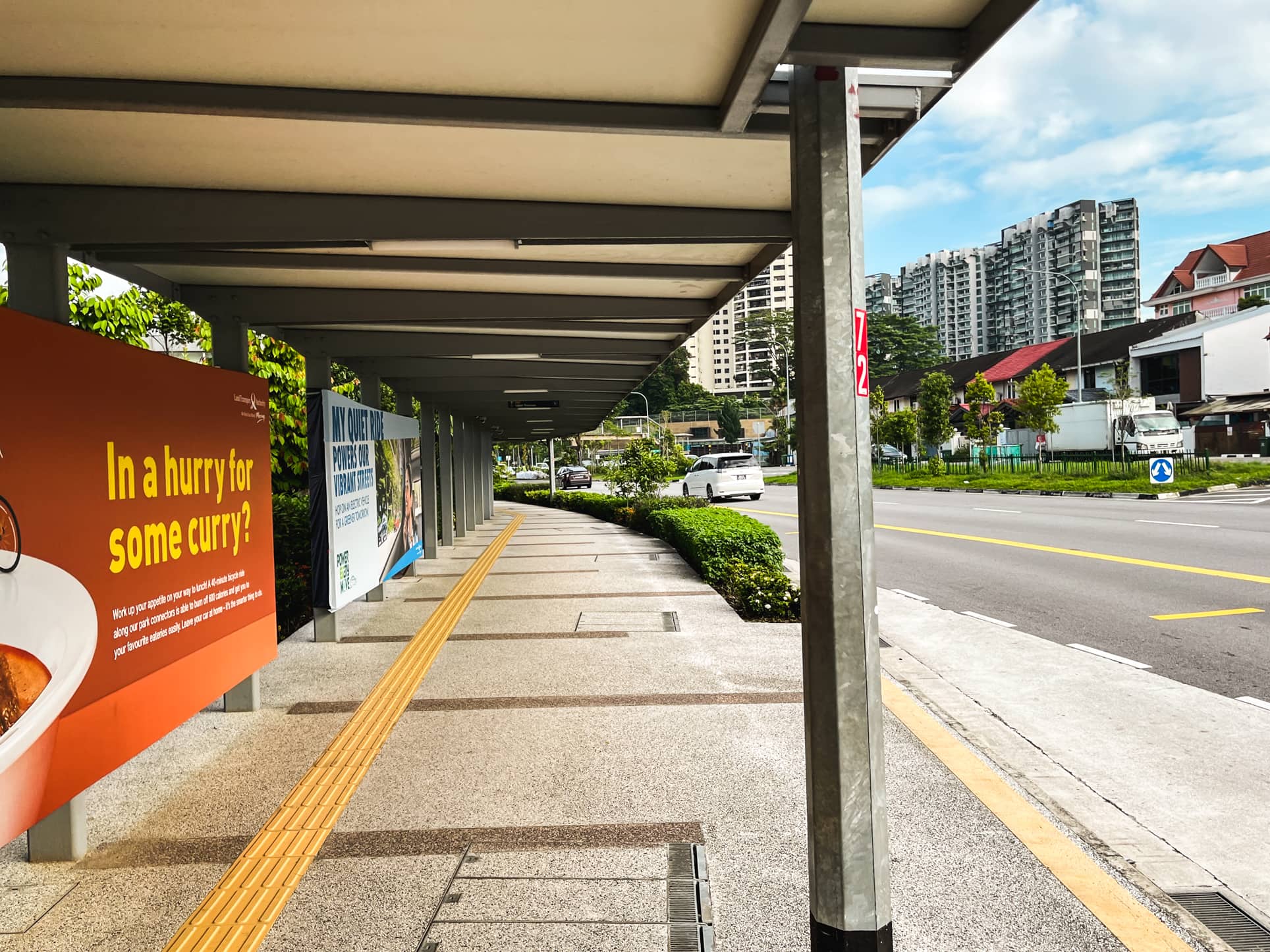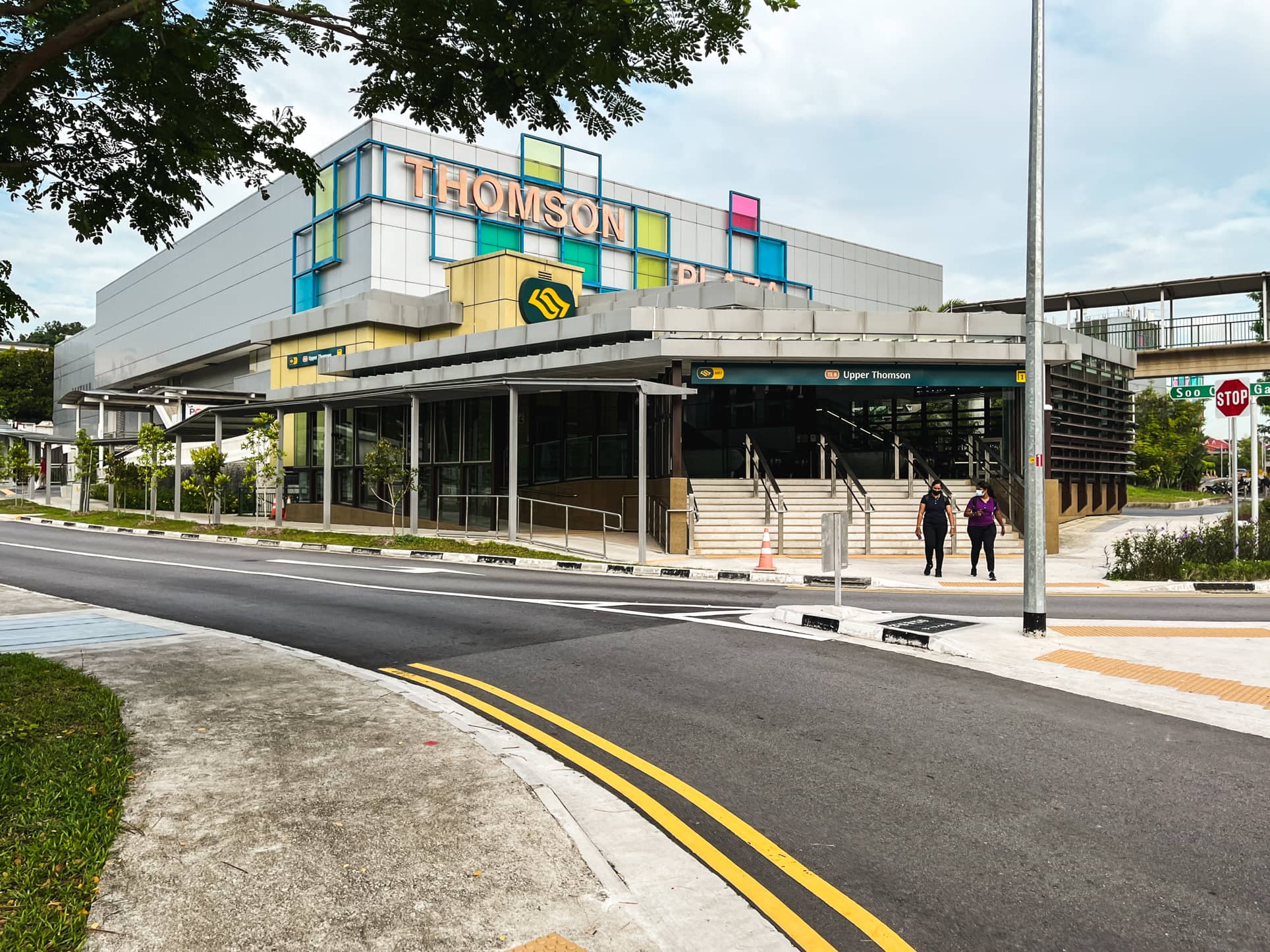 Okay, now that we've done the tour of the shops in the area, let's actually head into Thomson Ridge and Yew Lian Park! Before we do so, here's a map to show you the overview of the area.
As you can see above, the 2 estates are in between the green Central Catchment Area (it's literally nothing but trees) and the busy Upper Thomson Road. Surprisingly, given the proximity to nature, I didn't see wildlife wreaking havoc unlike at Island Country Villas etc.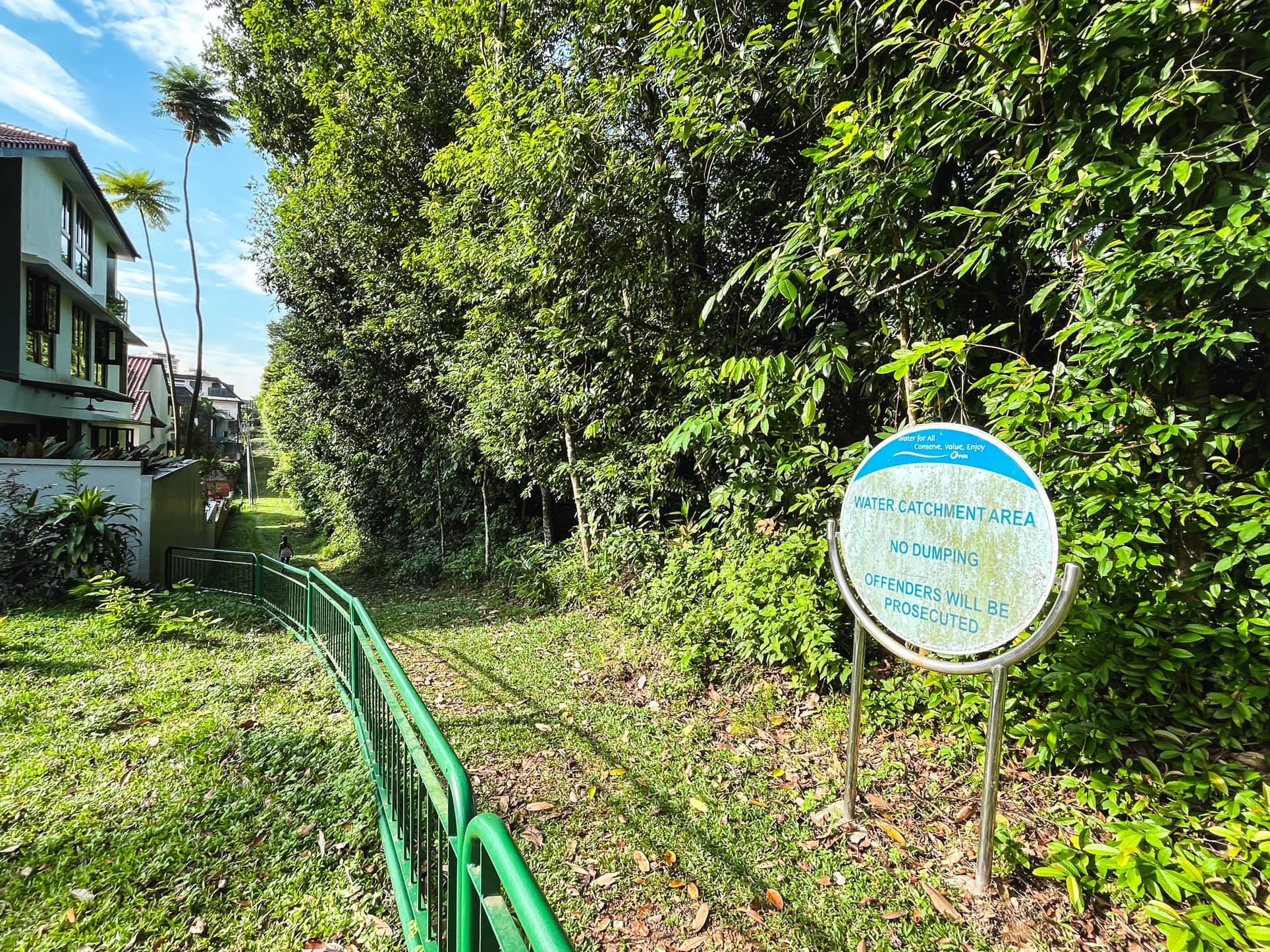 If you look at the map above closely, you'll notice that there is only one way for cars to enter Yew Lian Park but more than one to enter Thomson Ridge. (I've never tried entering/exiting at peak hour so am not sure if there would be a queue at Yew Lian Park!)
However, there is more than one way to walk back into the estates. Besides the main roads, there is also a staircase in between the shophouses (which makes it very convenient for shoppers who park in the landed estate).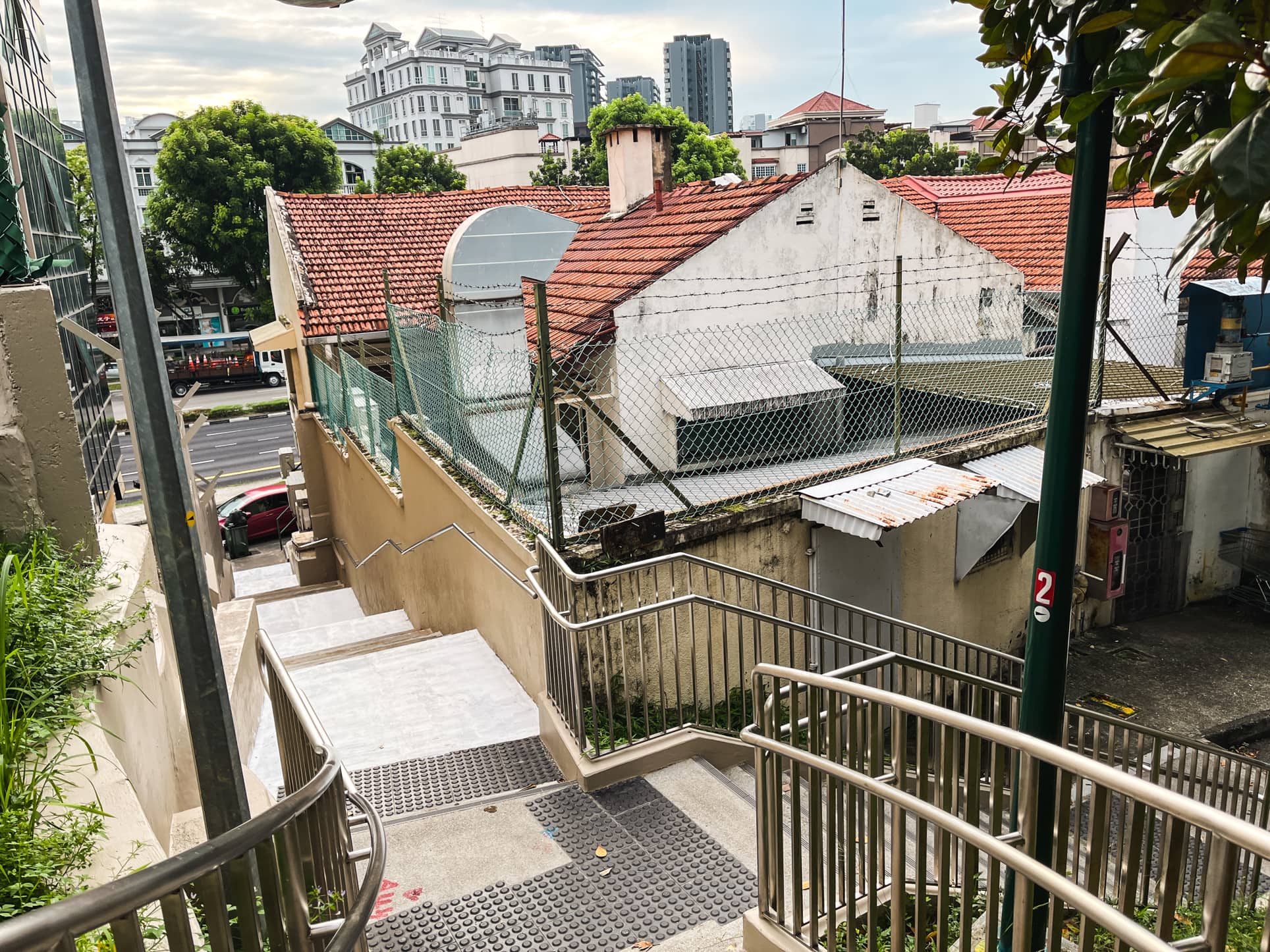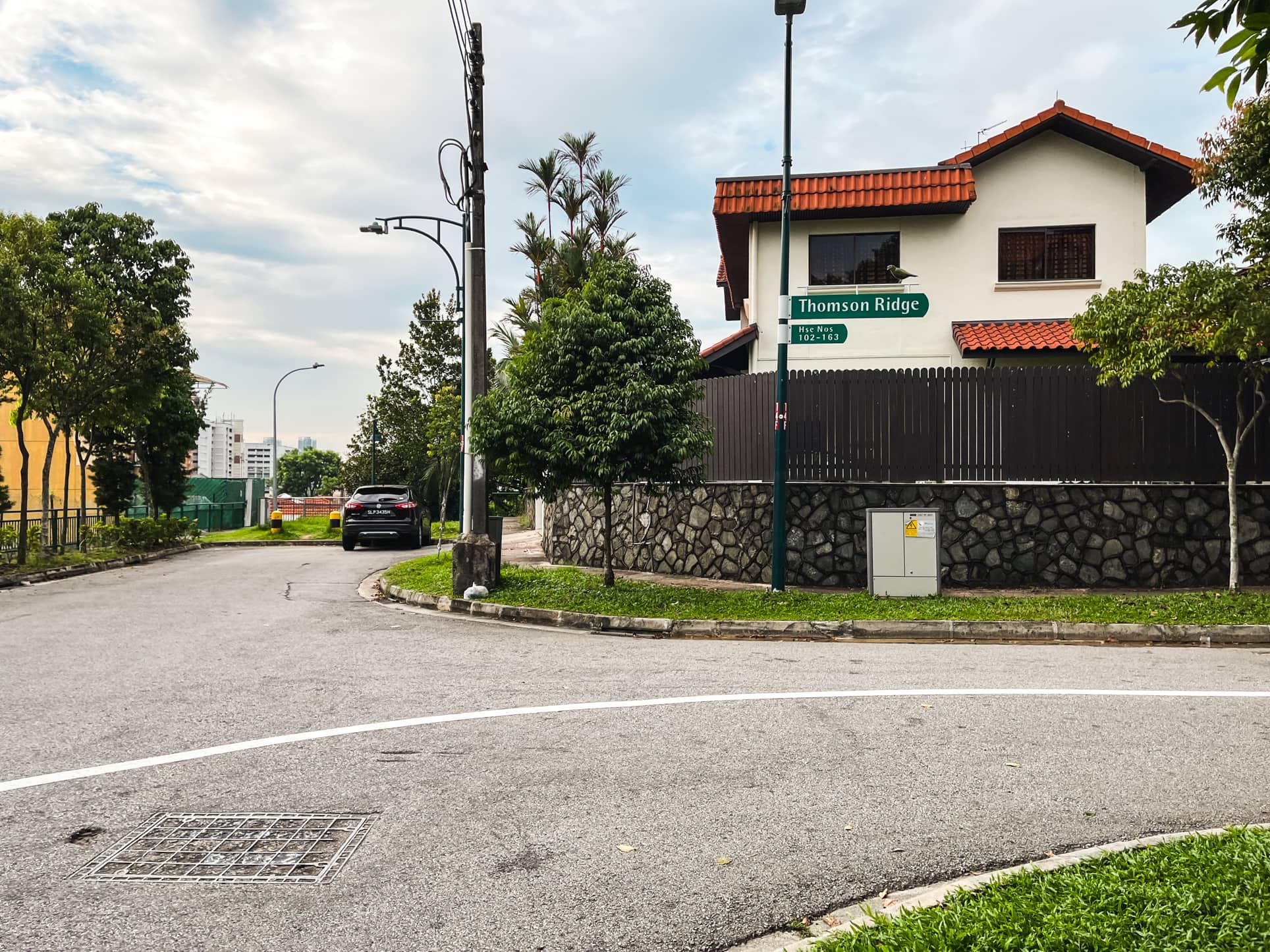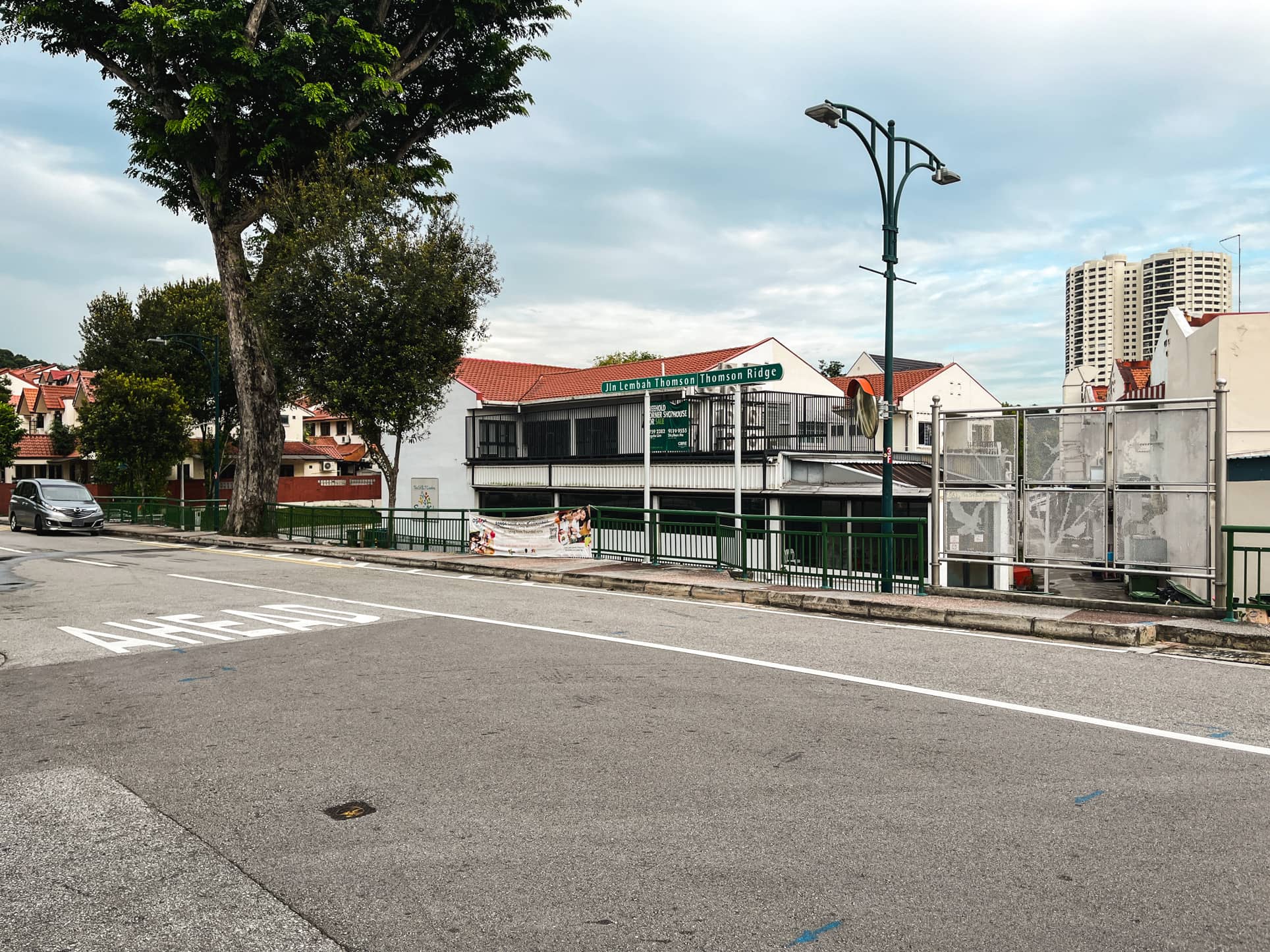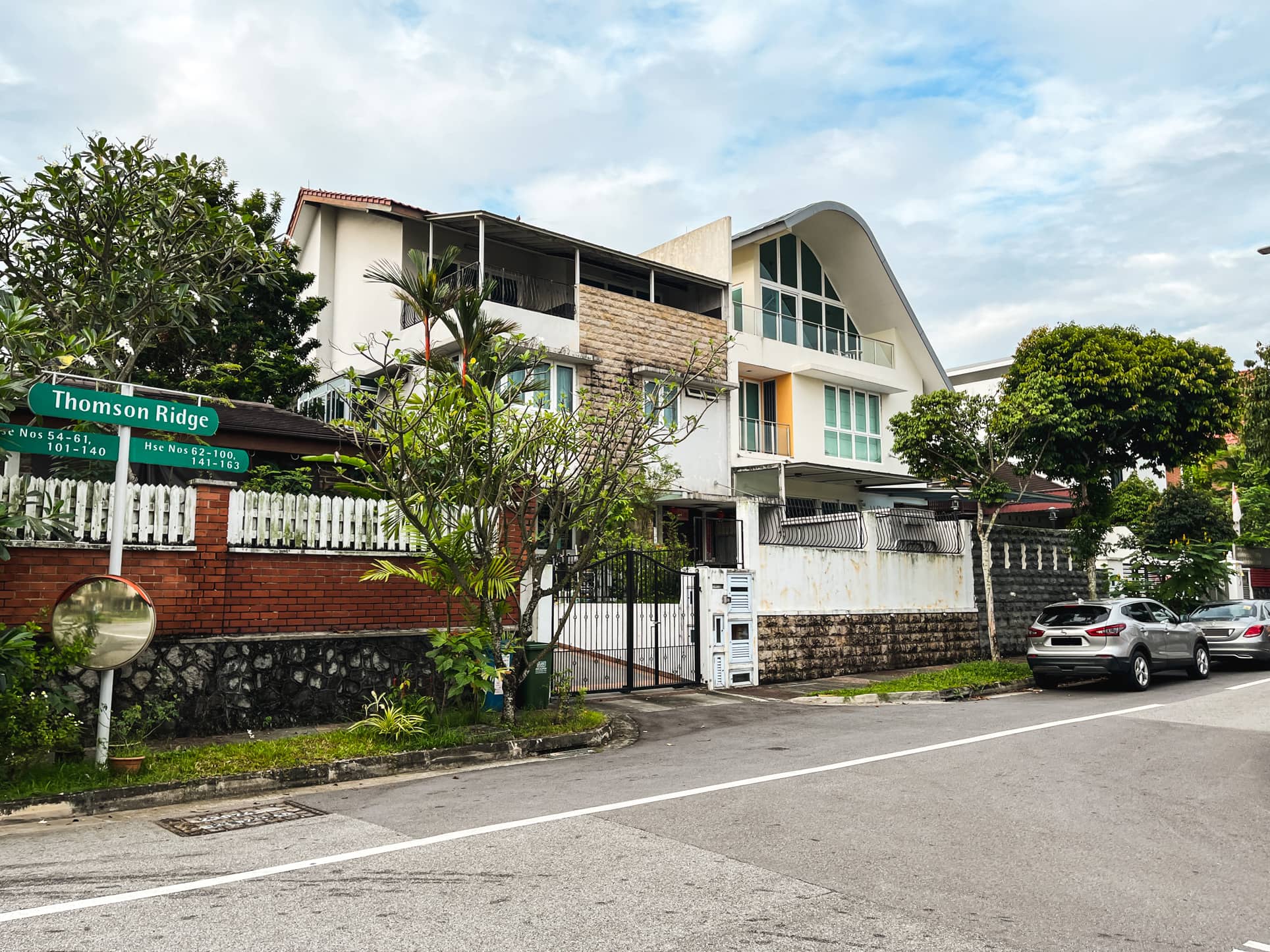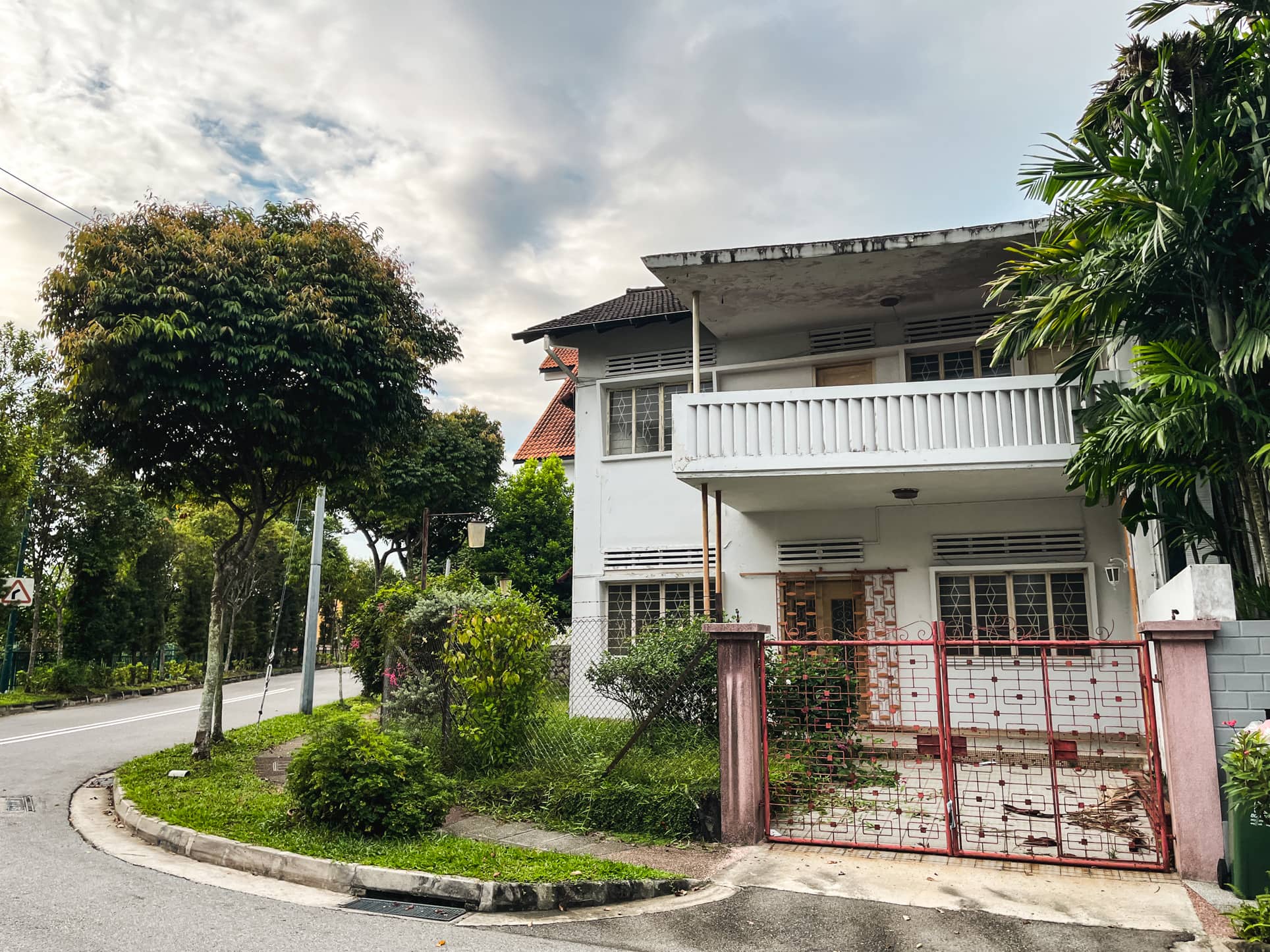 Unfortunately, now that there's an MRT station at the doorstep, prices aren't low even for single-storey dwellings. An example is this semi-D going for $5.8 million. (Don't forget that construction costs have skyrocketed in the last 2 years too.)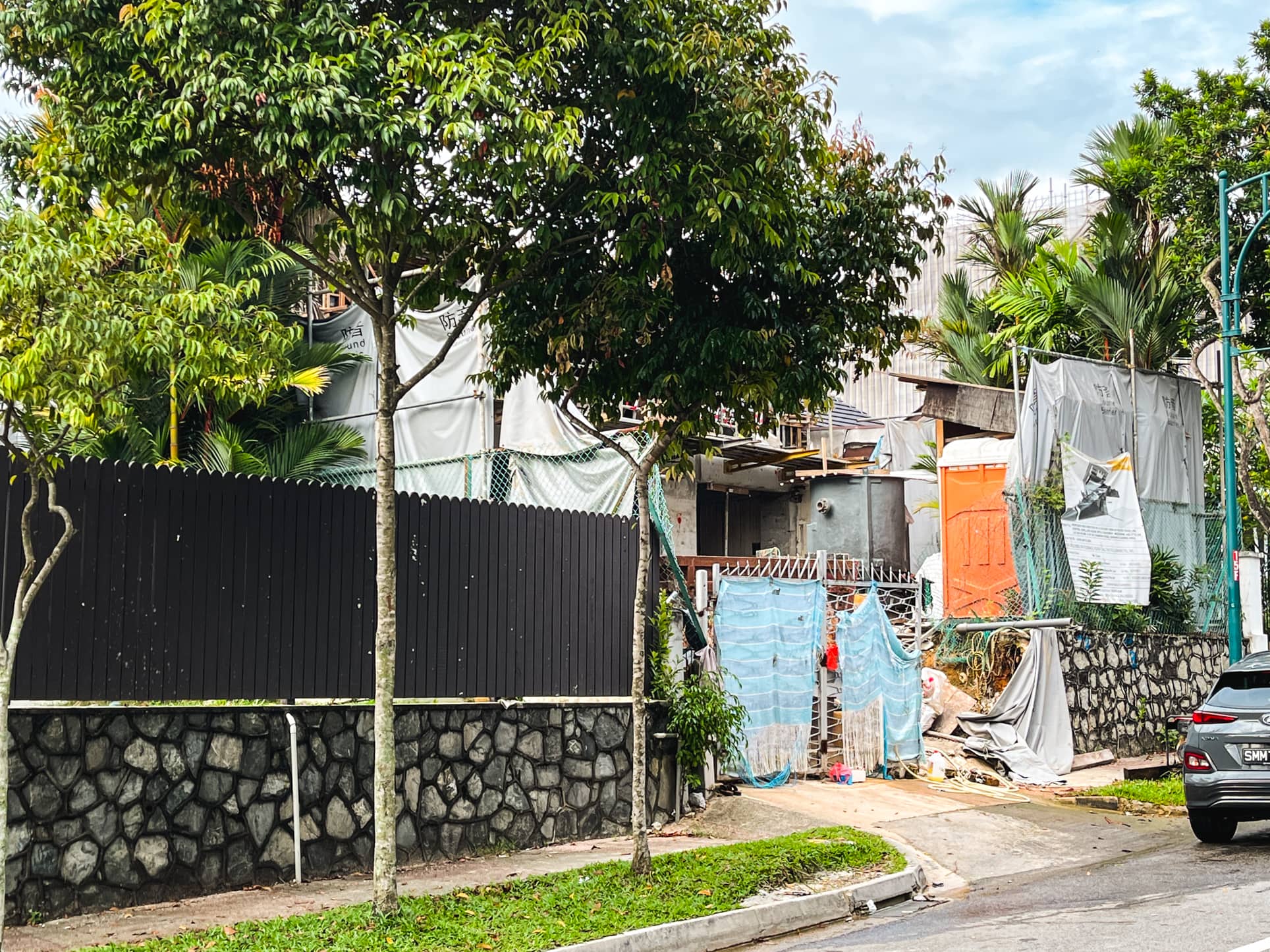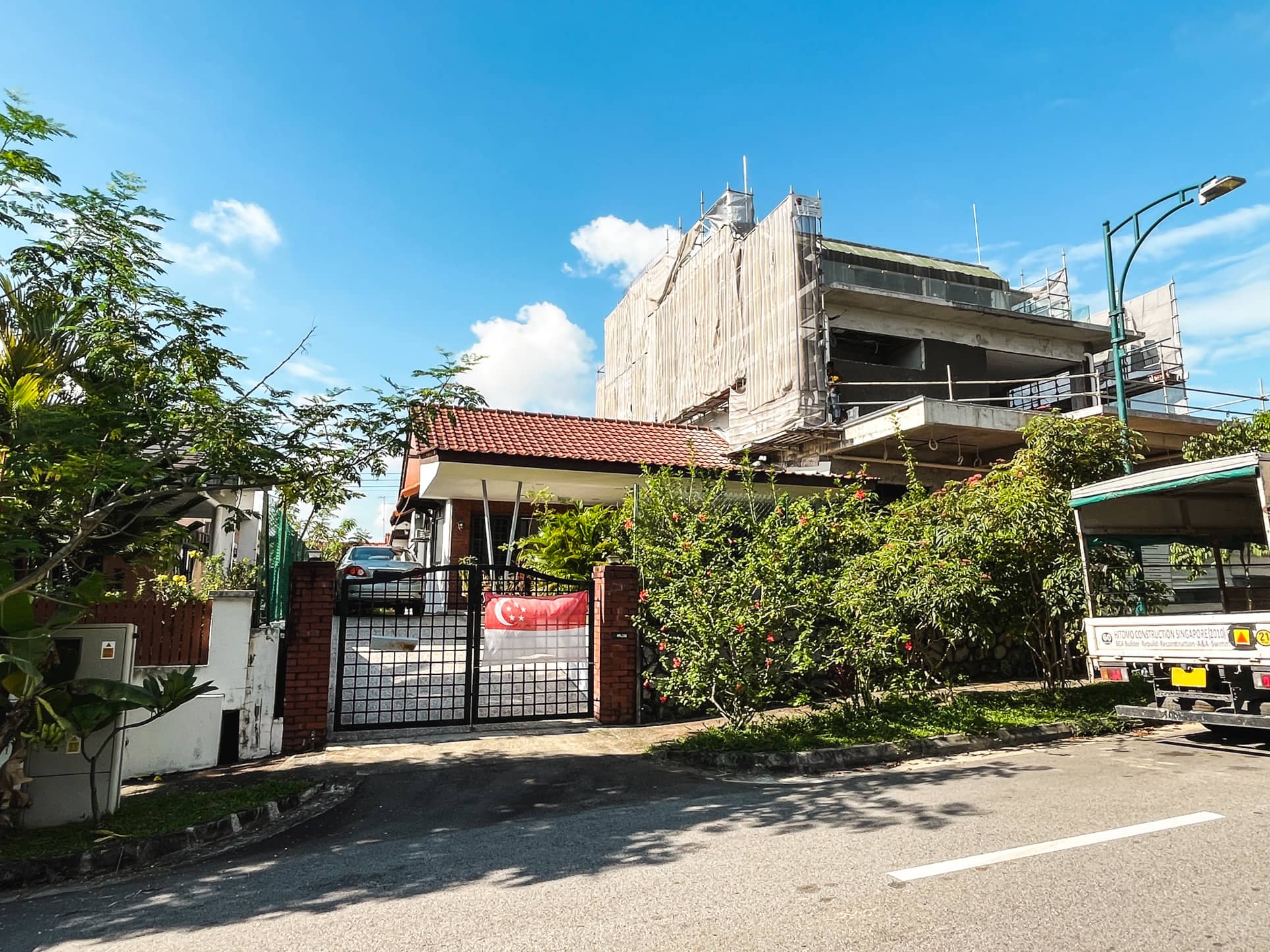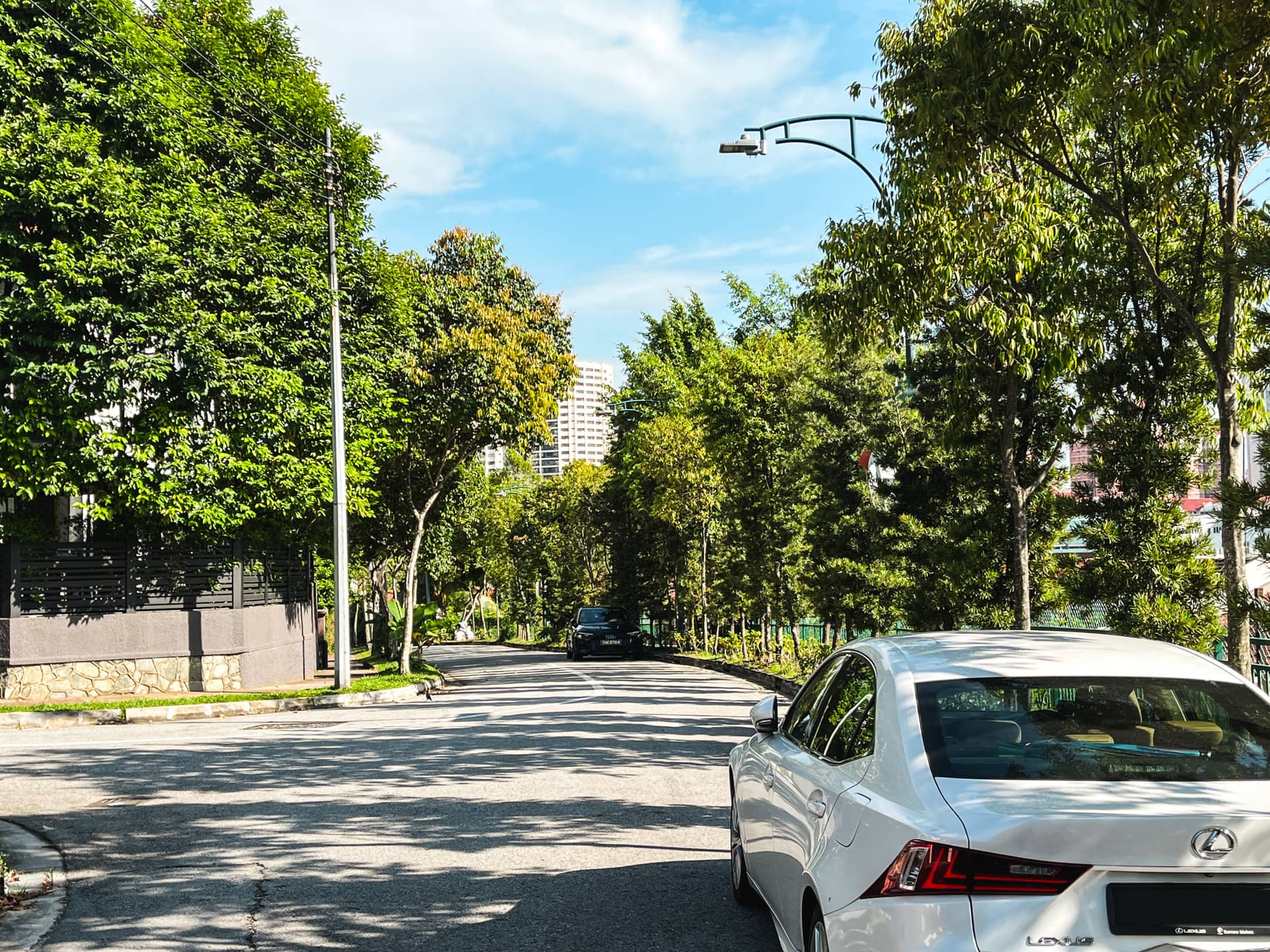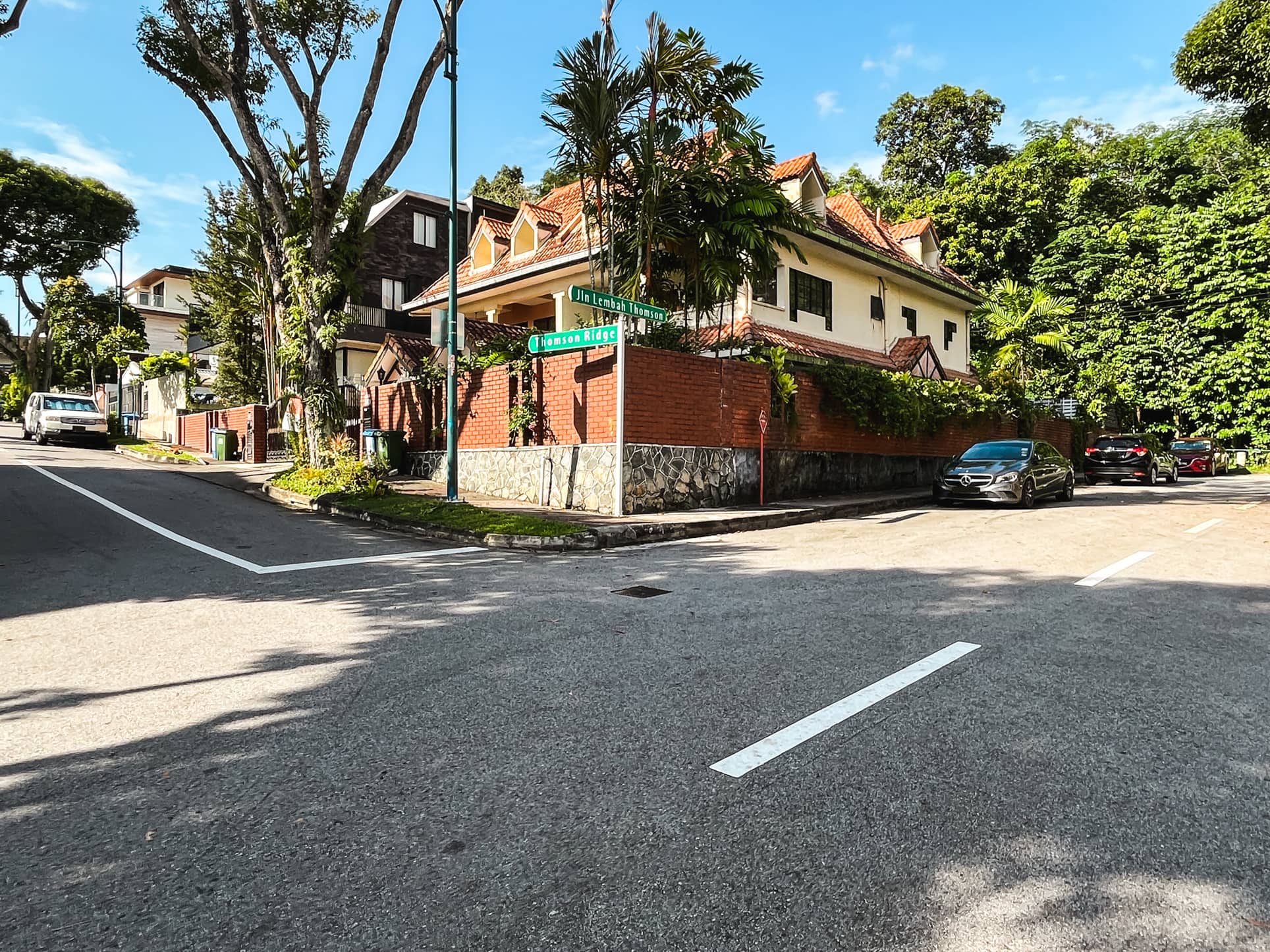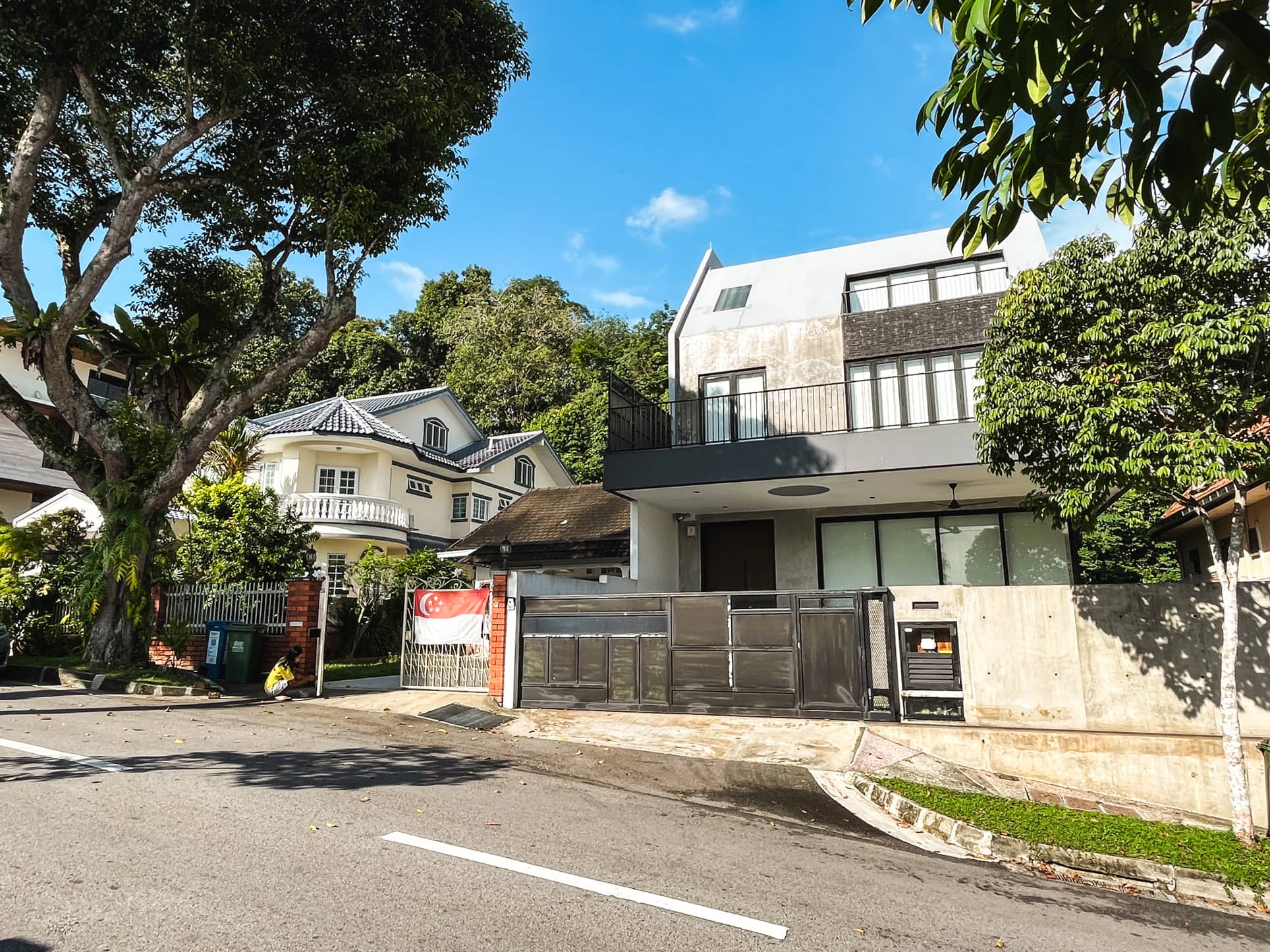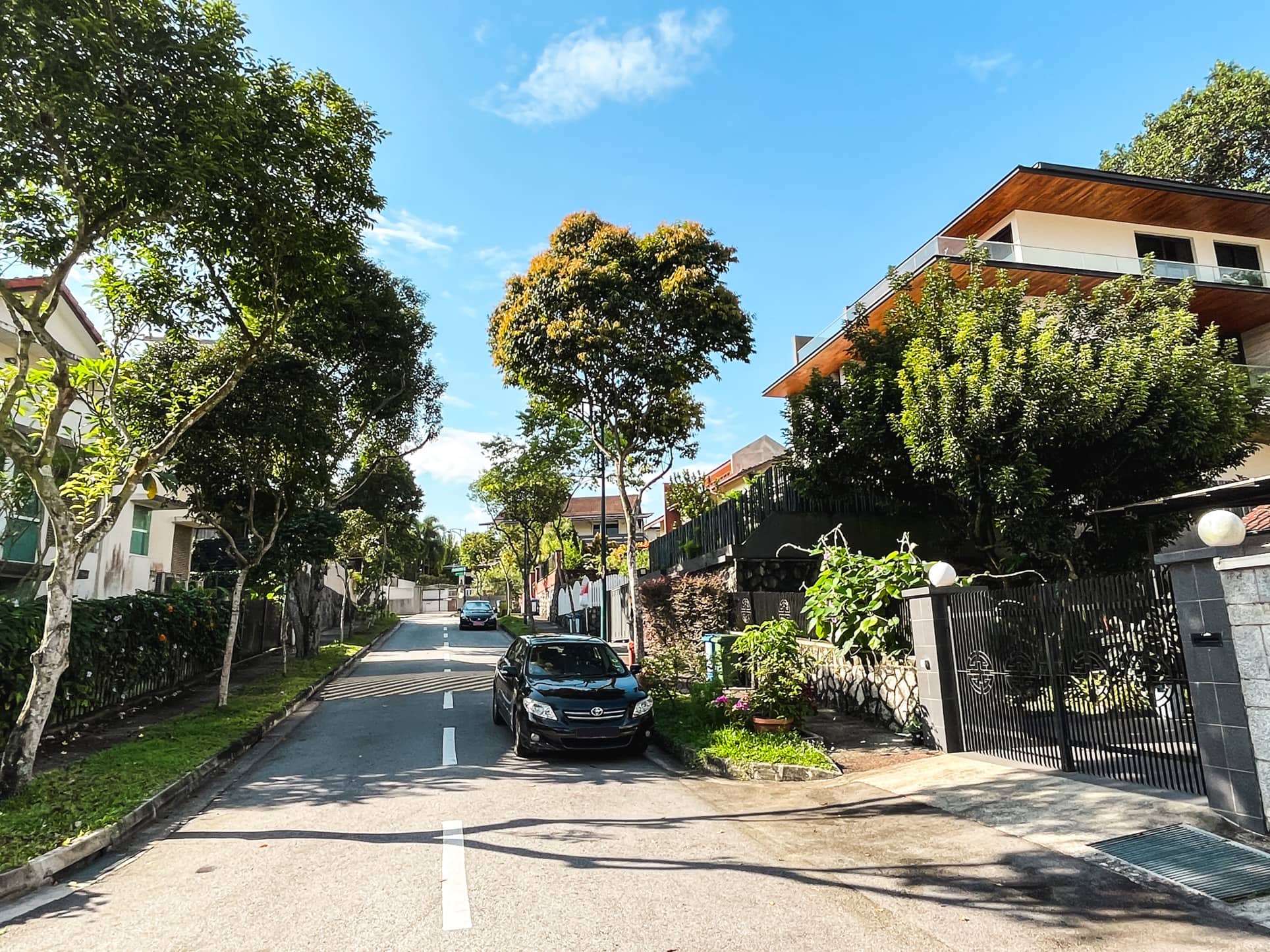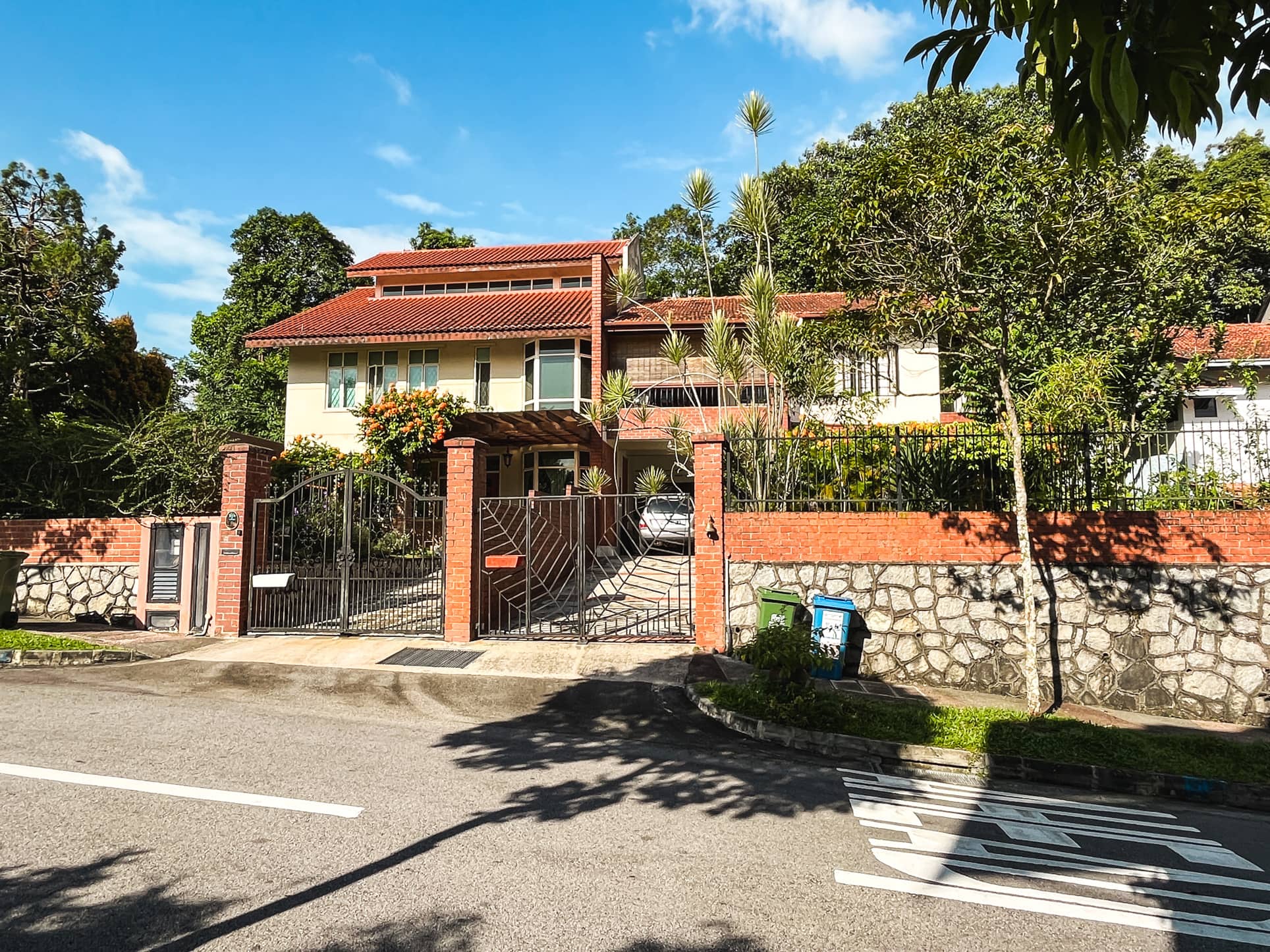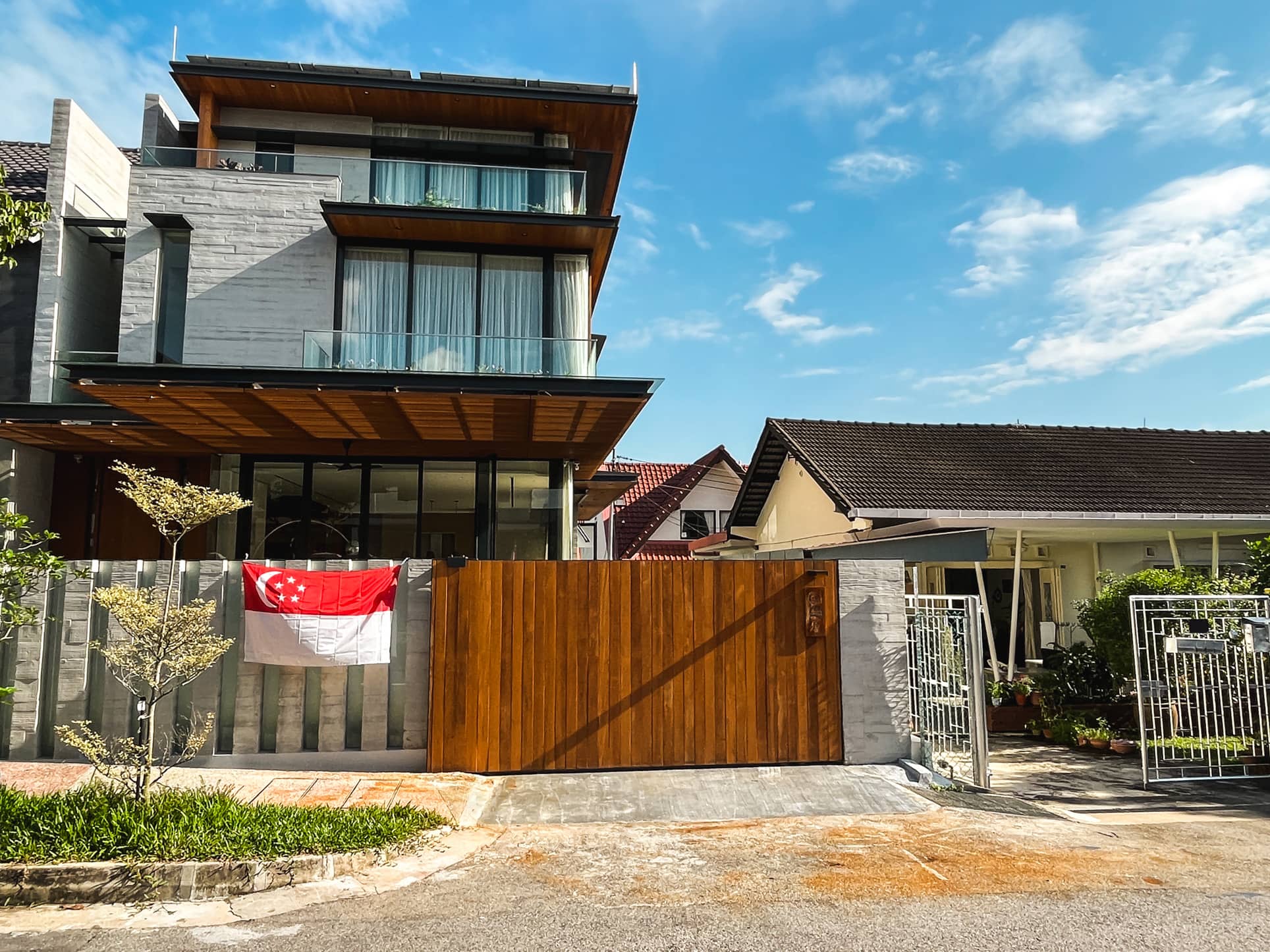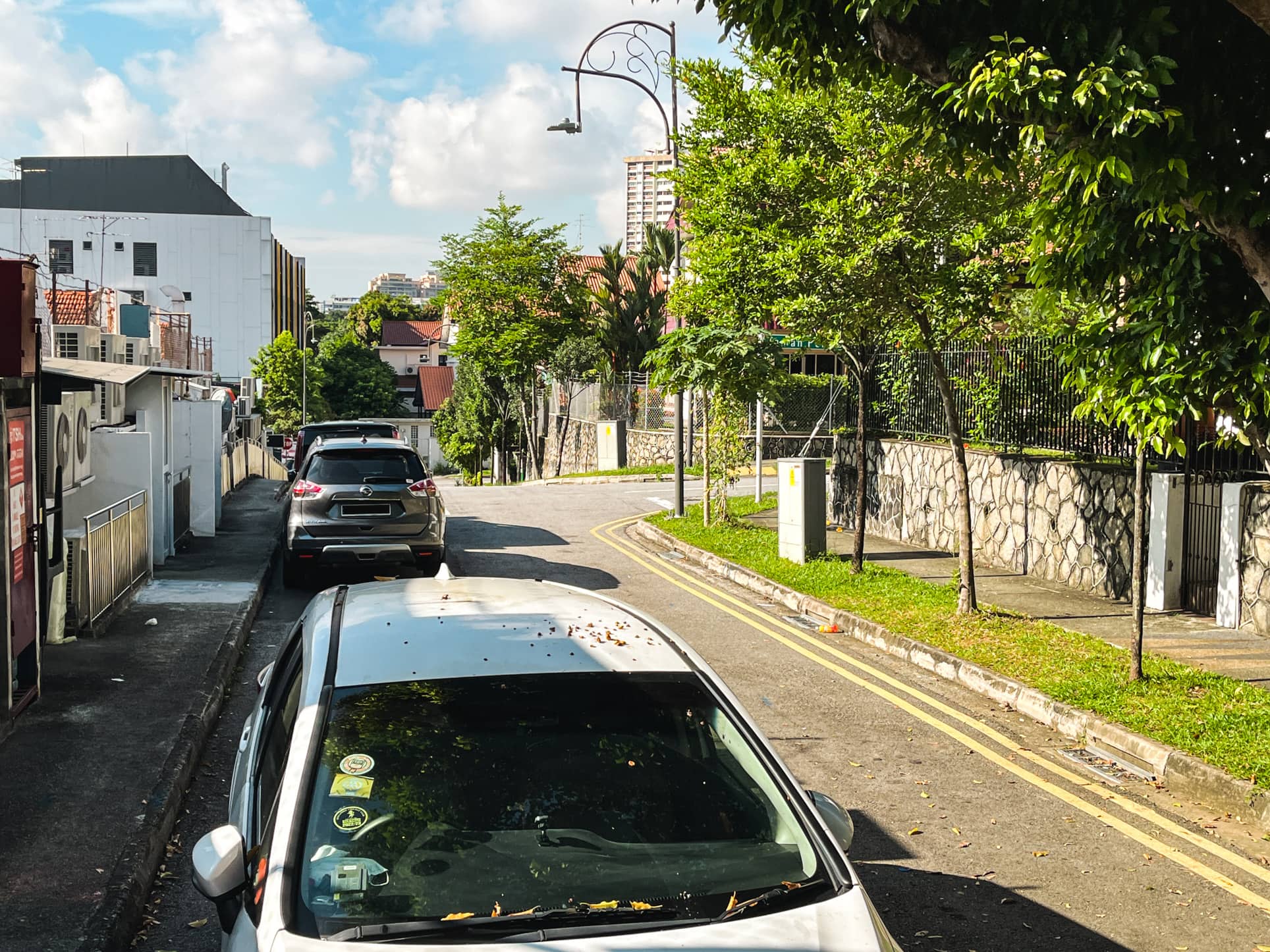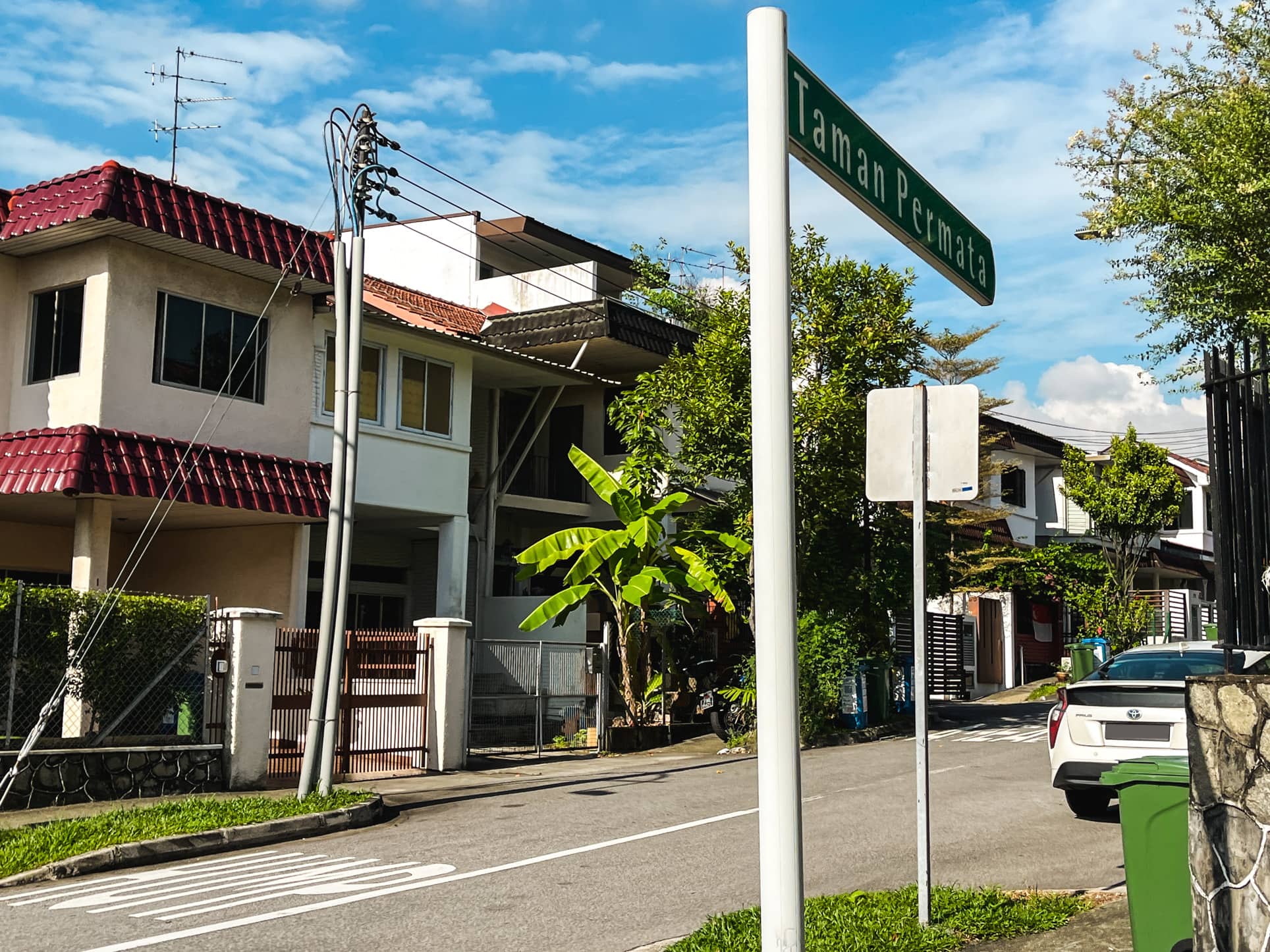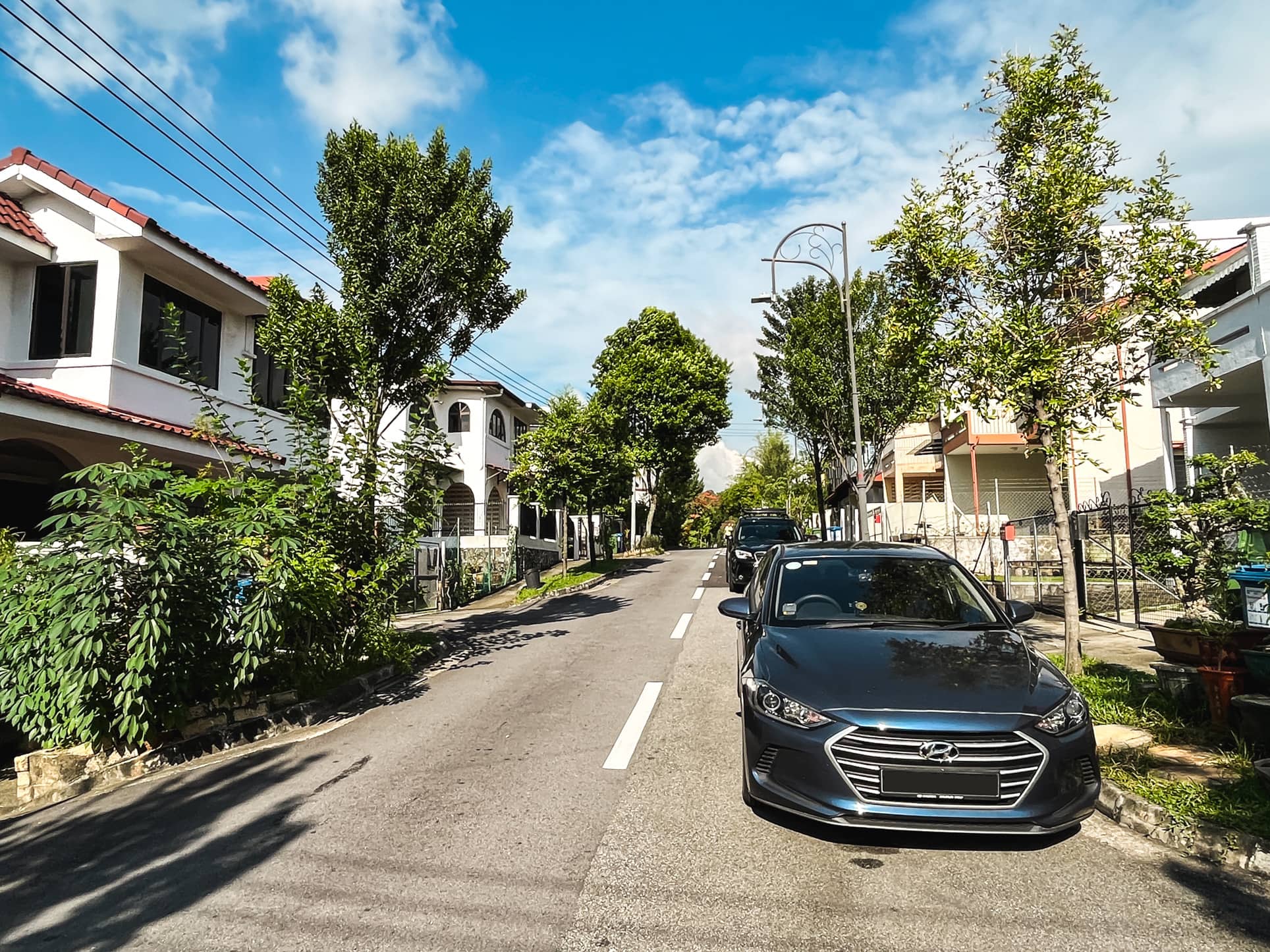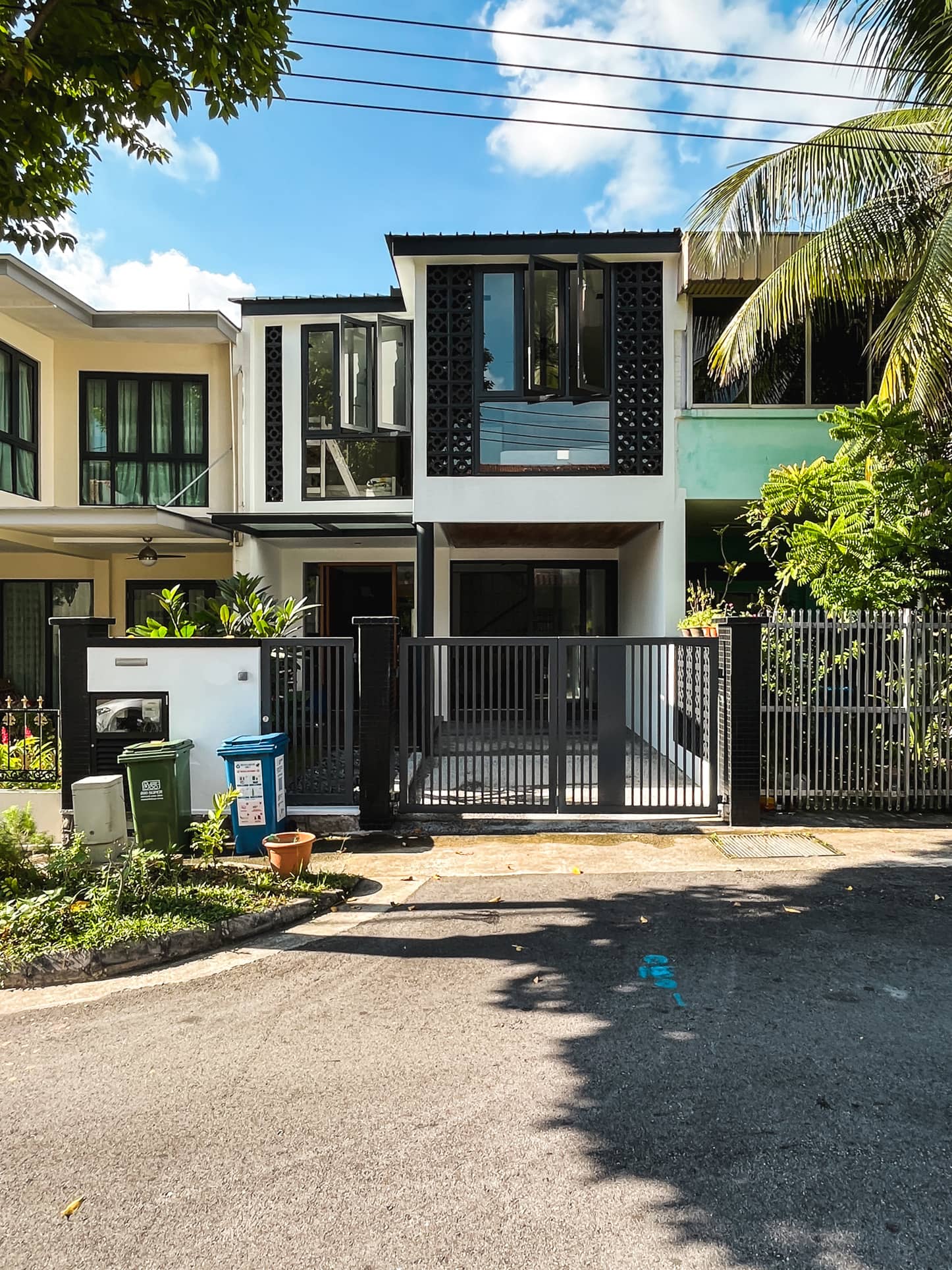 Not sure if you can see, but one terrace house (on the left) has been cleverly built partially outwards (in an inverted L-shape, so that it has side windows for part of the house (alleviating the darkness that many people complain about in terrace units.) The neighbouring unit has used breeze blocks for the adjoining wall, which allows for more ventilation between the units without compromising on privacy.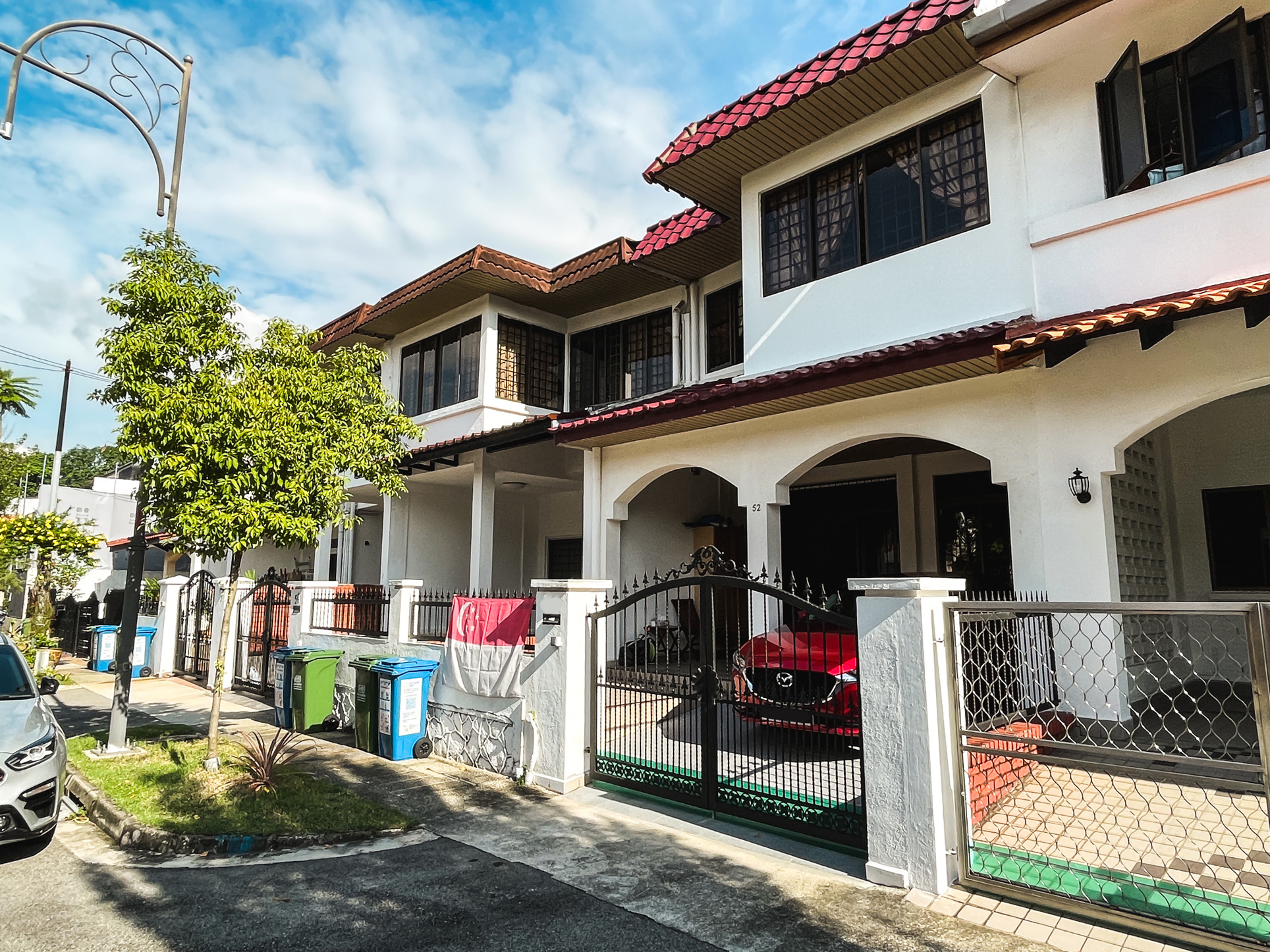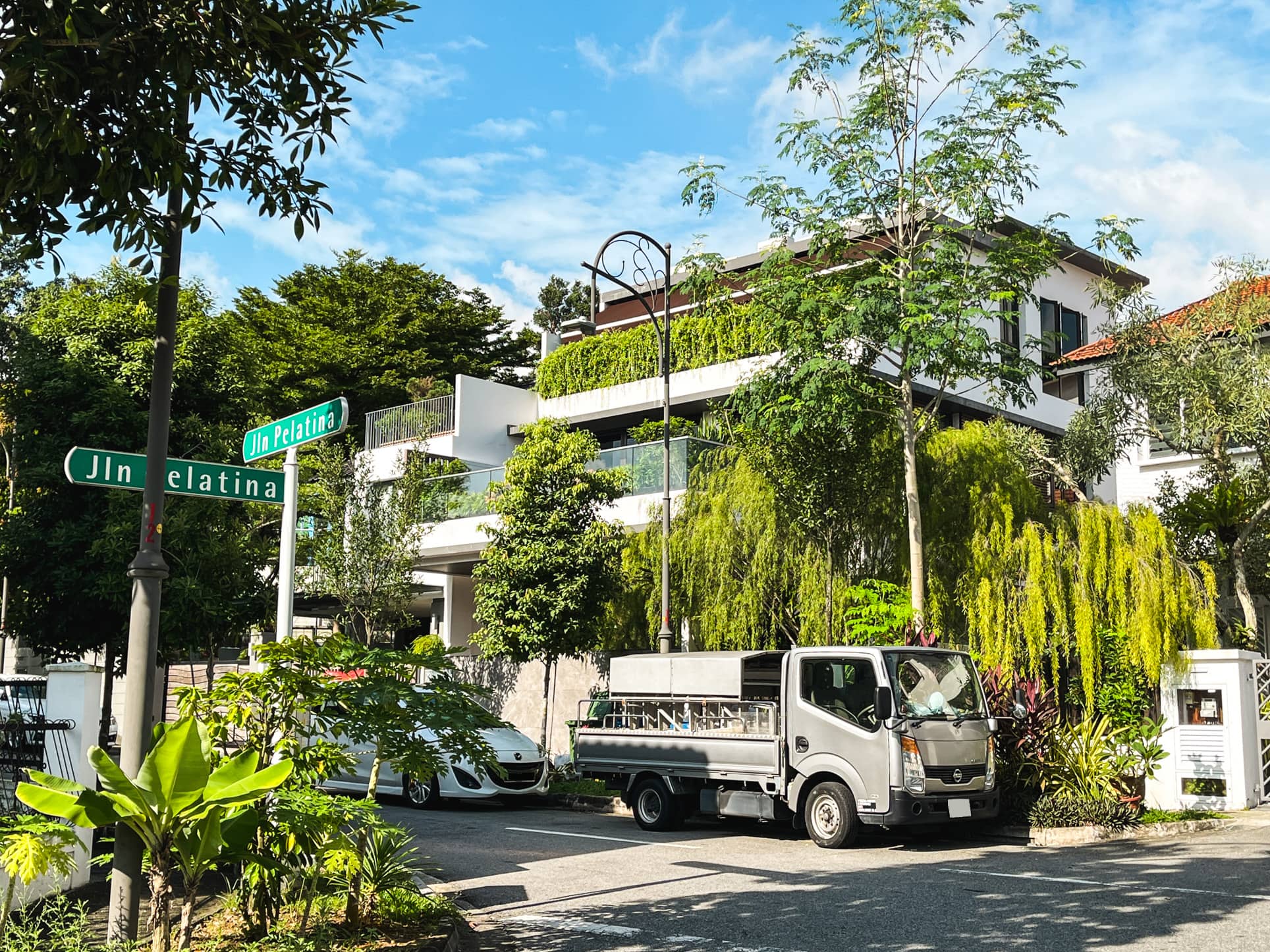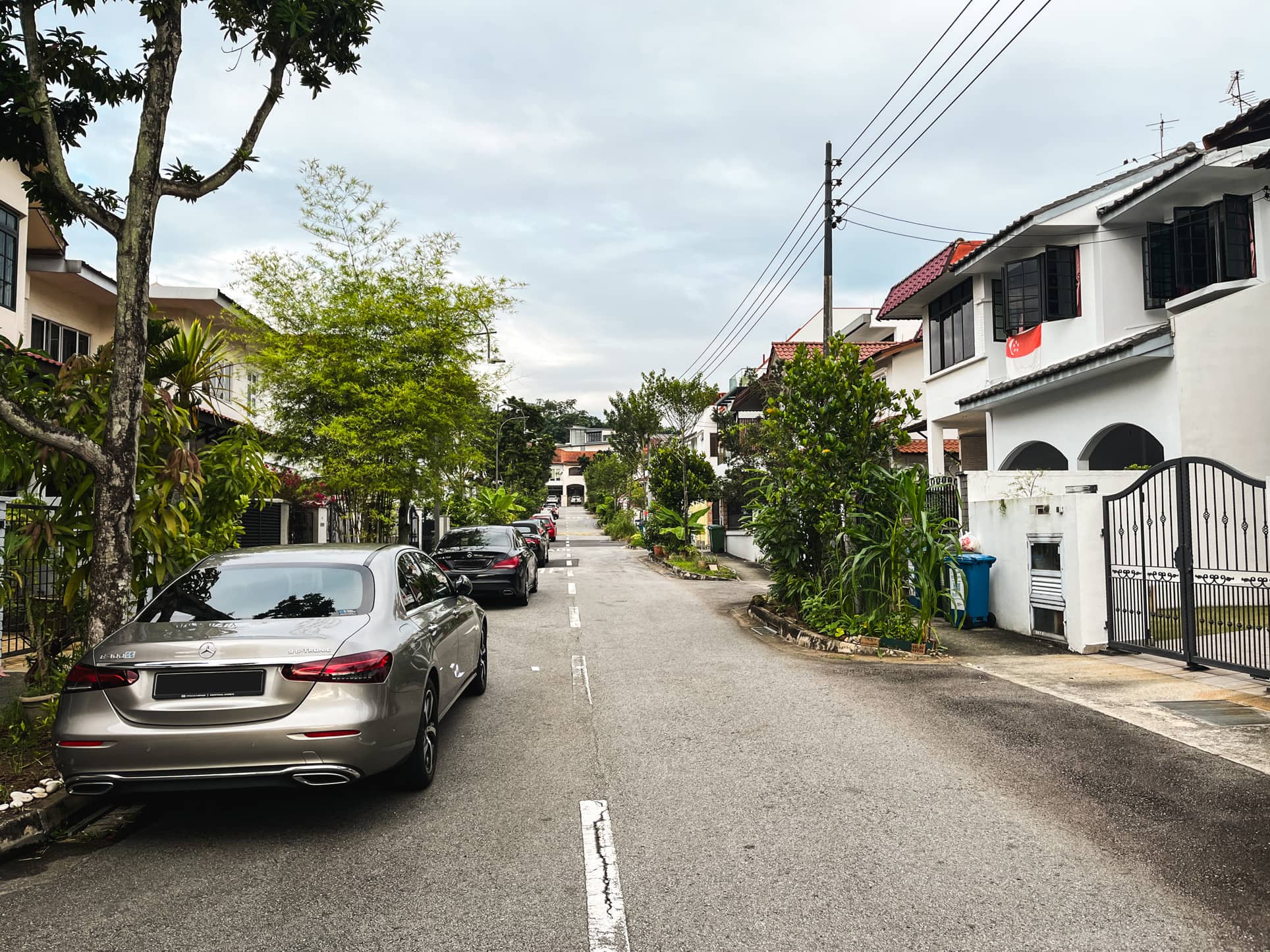 Now that we've come to the end of the tour, what did you think of the area? I left thinking it would be a place I'd like to live in! (Then I drove home, encountered the horrendous Upper Thomson Road traffic and saw the asking prices… definitely out of my budget, unfortunately!)
Schools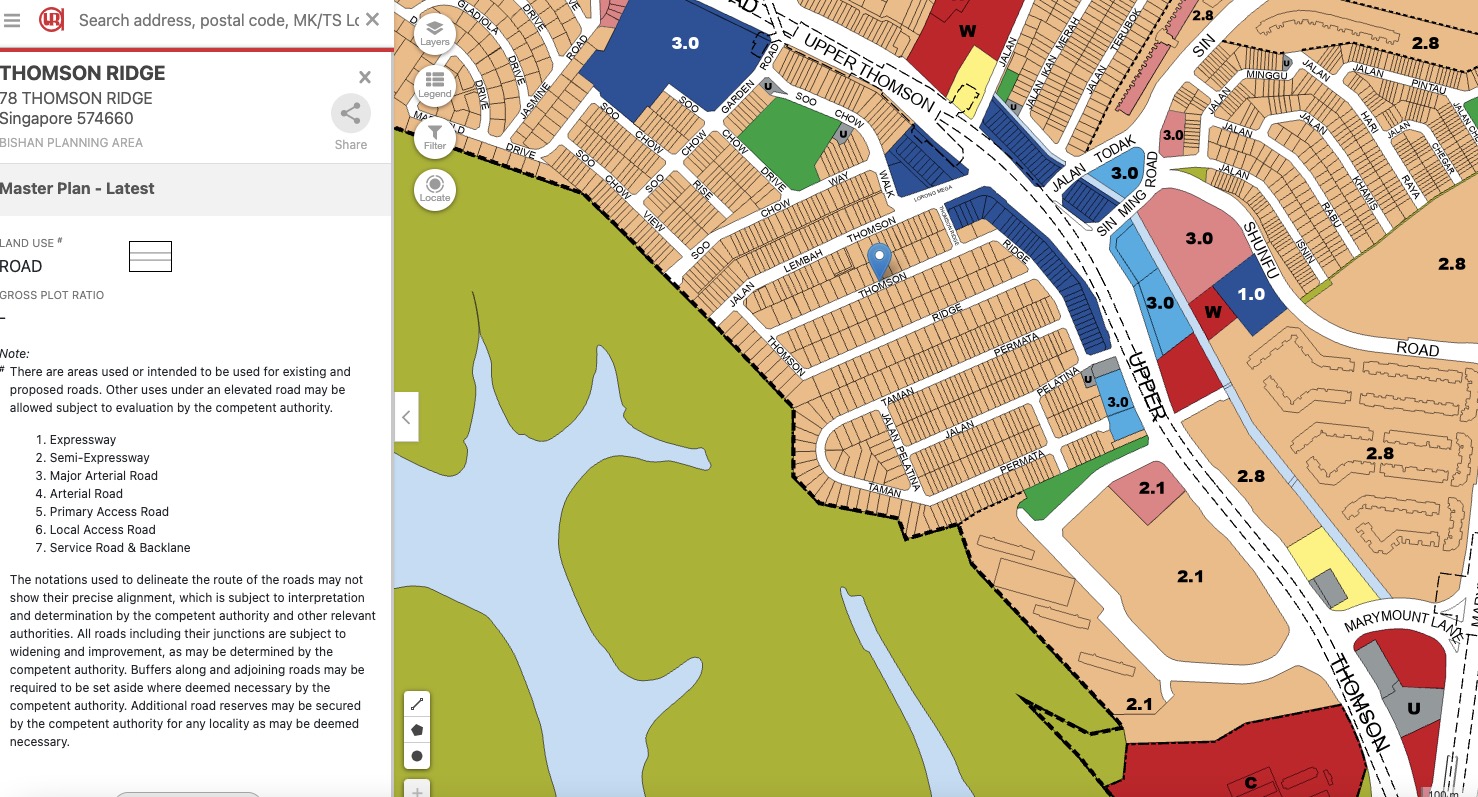 Last thing to cover before we go is what parents always ask about – schools! According to YourSingaporeMap, there are no primary schools within a 1 km radius of Thomson Ridge or Yew Lian Park. However, when I spoke to an estate agent, he said Ai Tong Primary is within the 1km mark so best to check when you know exactly which street and house number you're looking at. (It can vary from house to house within the same area!)
Now that we've finished our tour of Yew Lian Park and Thomson Ridge, how did you find the 2 areas? Let me know in the comments and see you again next week!