Property Stories
Touring Island Country Villas: Spacious Landed Living Next To A Lush Forest (And Monkeys) For About $2.6 Million
TJ
June 5, 2022

13

min read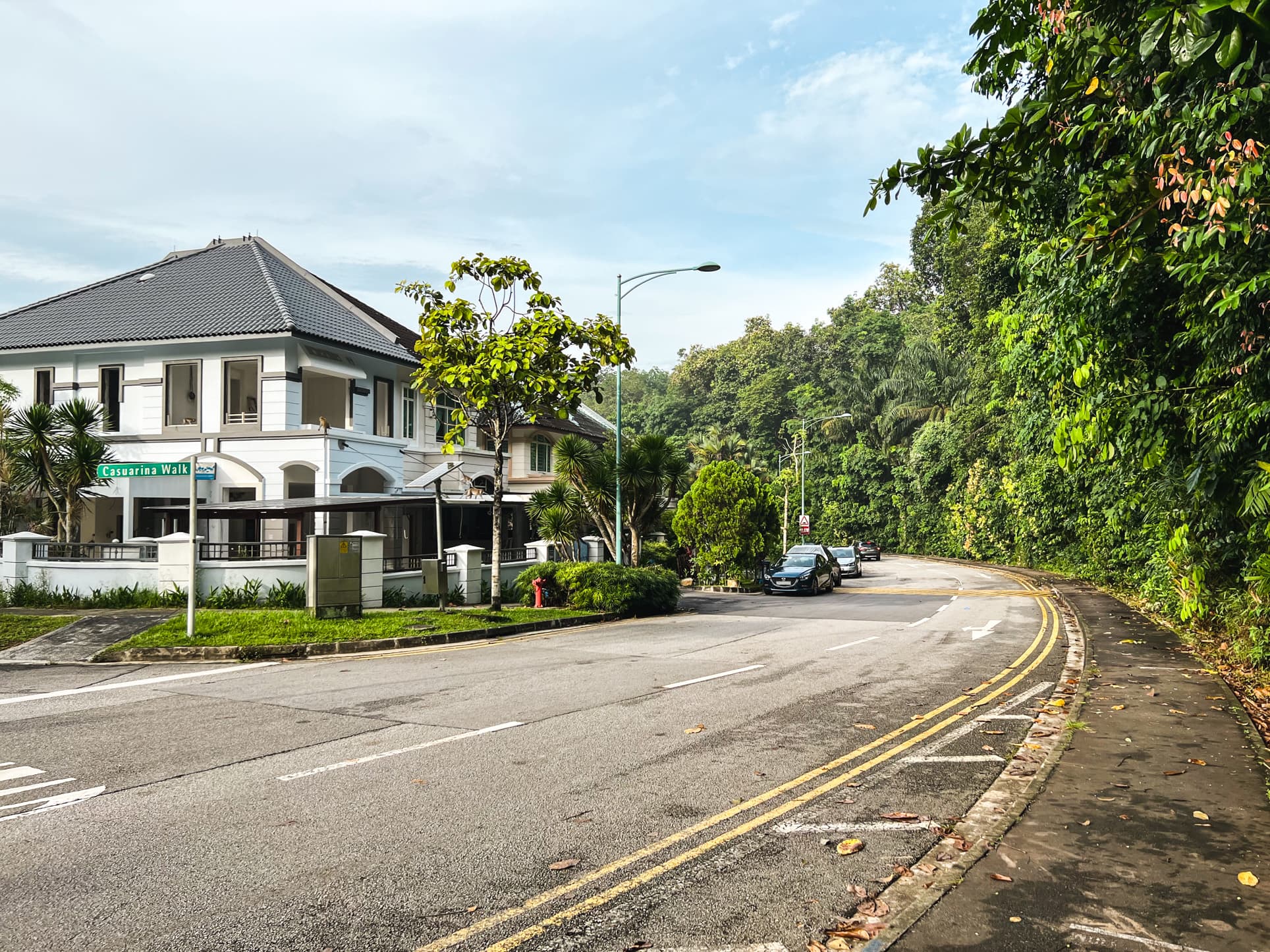 13
min read
Island Country Villas is a landed estate at Old Upper Thomson Road and Casuarina Walk which comprises 58-60 99-year leasehold semi-detached houses, and was developed by UOL Group in 1999 (with leases starting from August 1995). Usually, I'd choose bigger enclaves to tour, but Island Country Villas is so special, I couldn't resist doing a review. (The different number of houses depends on which property site you visit.)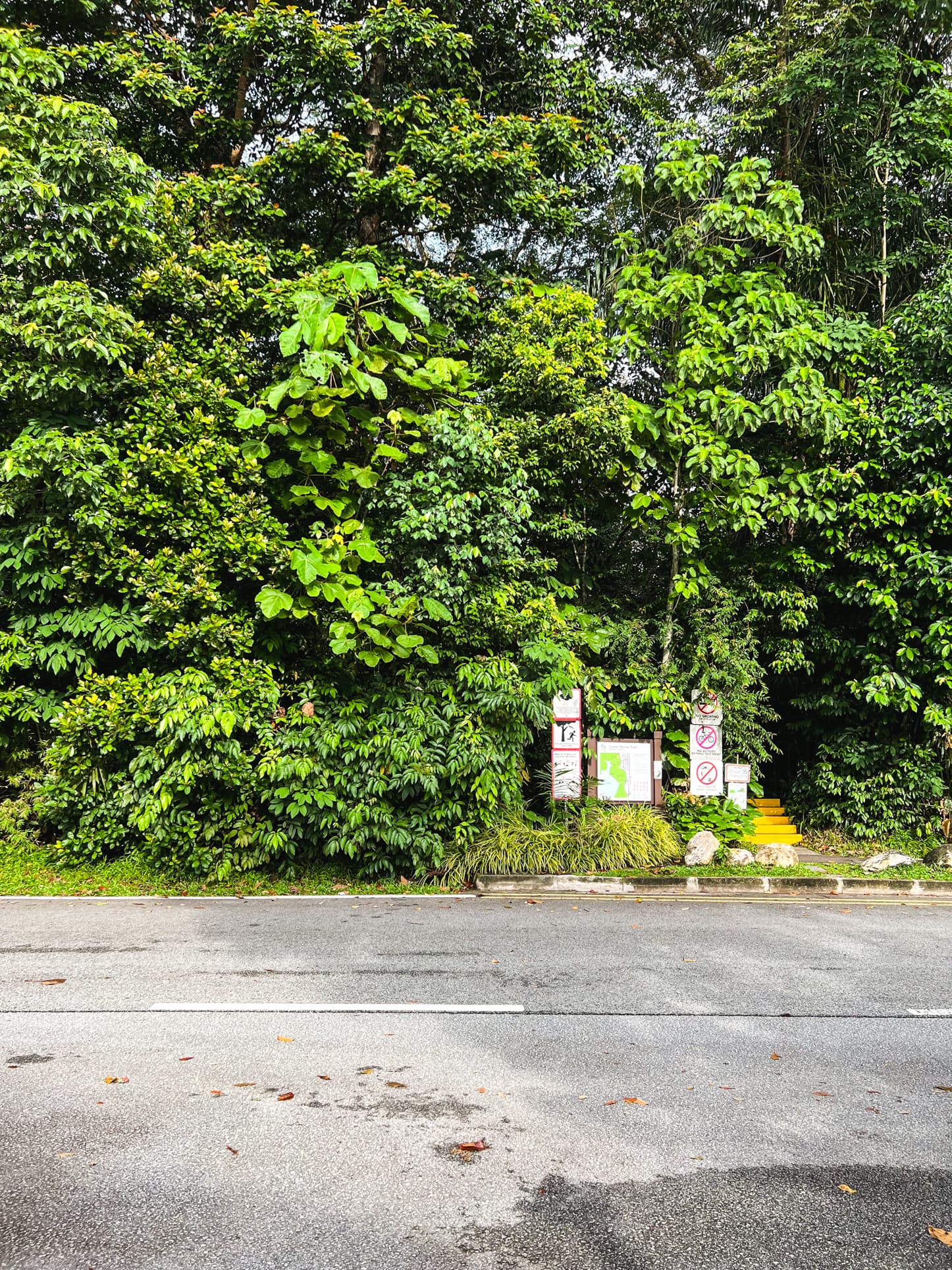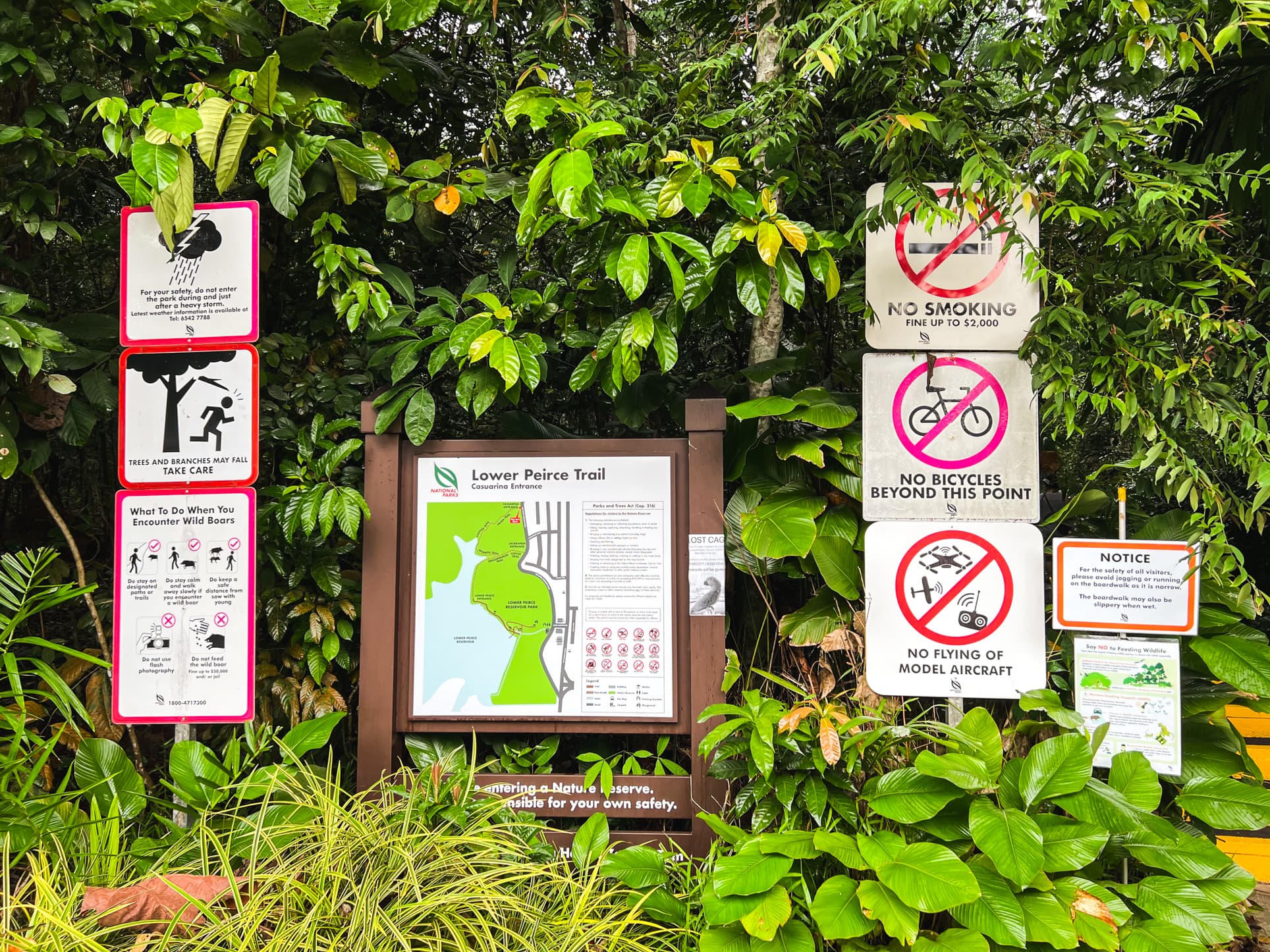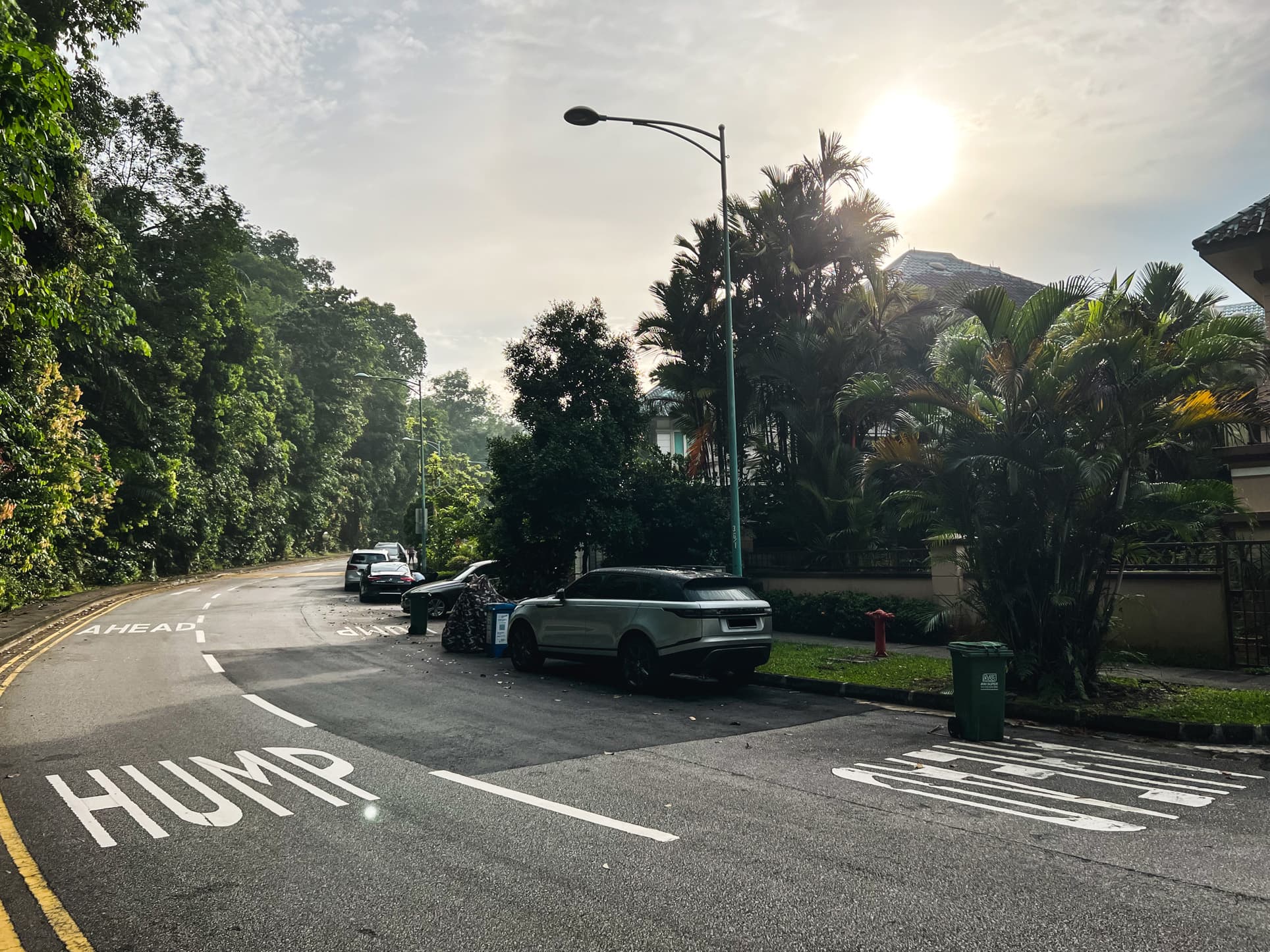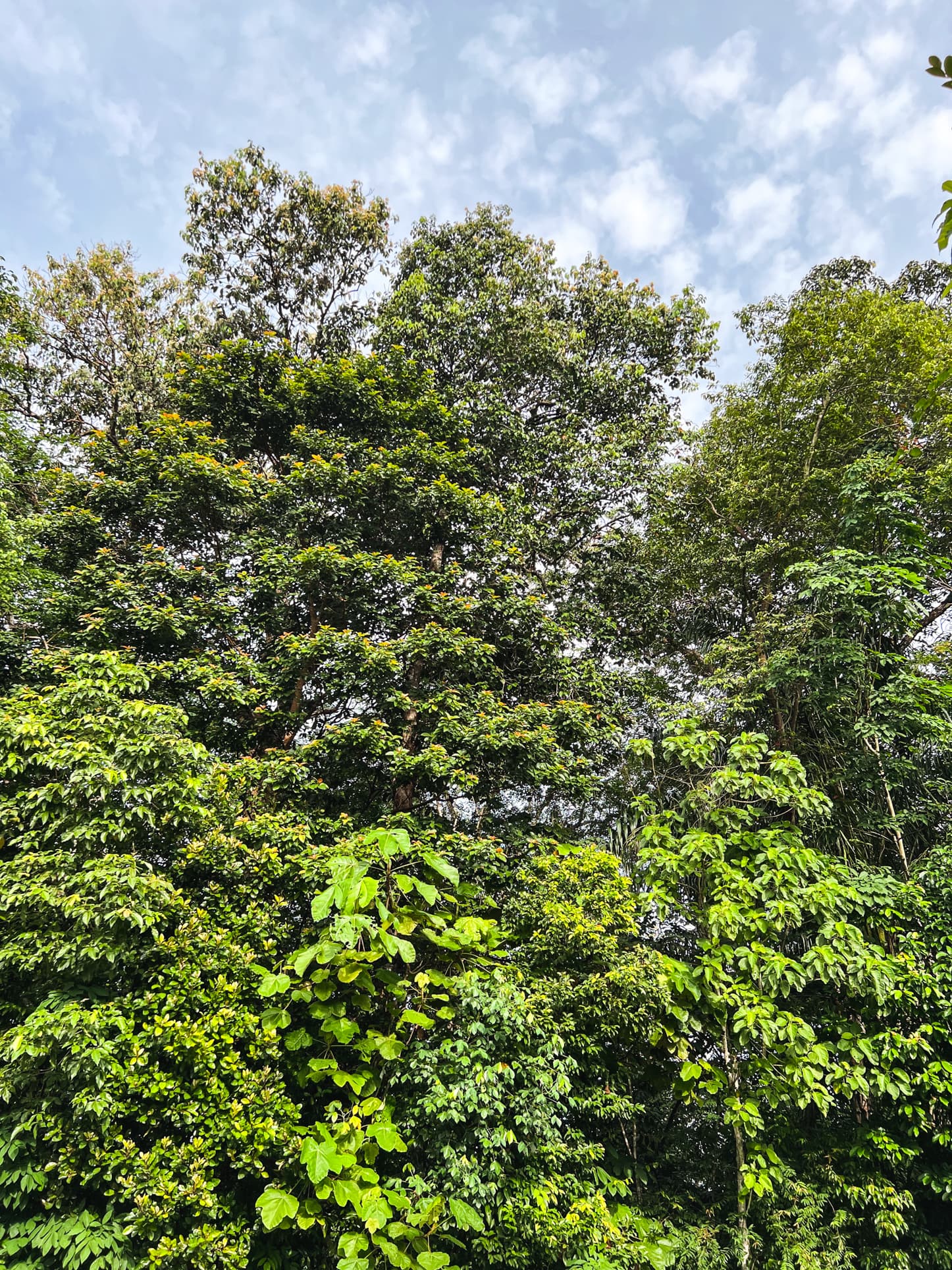 If you've been following this landed tour series, you'll know that the last 2 estates looked peaceful and idyllic thanks to the lush and verdant surrounding greenery – but were actually rather noisy thanks to the proximity of highways. (Looking at you, Haus@Serangoon Gardens and Villa Verde.) I'm happy to report that Island Country Villas looks tranquil and is tranquil. (Well, maybe not on public holidays and the weekends when the hordes of nature-lovers might descend on the neighbourhood to walk in Lower Peirce Reservoir, but certainly for the rest of the week, it is a quiet retreat.)
What makes these houses so unique is that they are directly opposite Peirce Reservoir: basically, you just have to walk out your front gate, cross a small road and you can enter the beautiful Nature Reserve! In land-starved Singapore, most of us are boxed up in small concrete prisons, and having so much nature right outside one's front door is very rare. It almost feels like one is living in a small town in (a very hot and humid) Europe, where a jaunt through the forest is an everyday occurrence. (Bliss.)
Near Amenities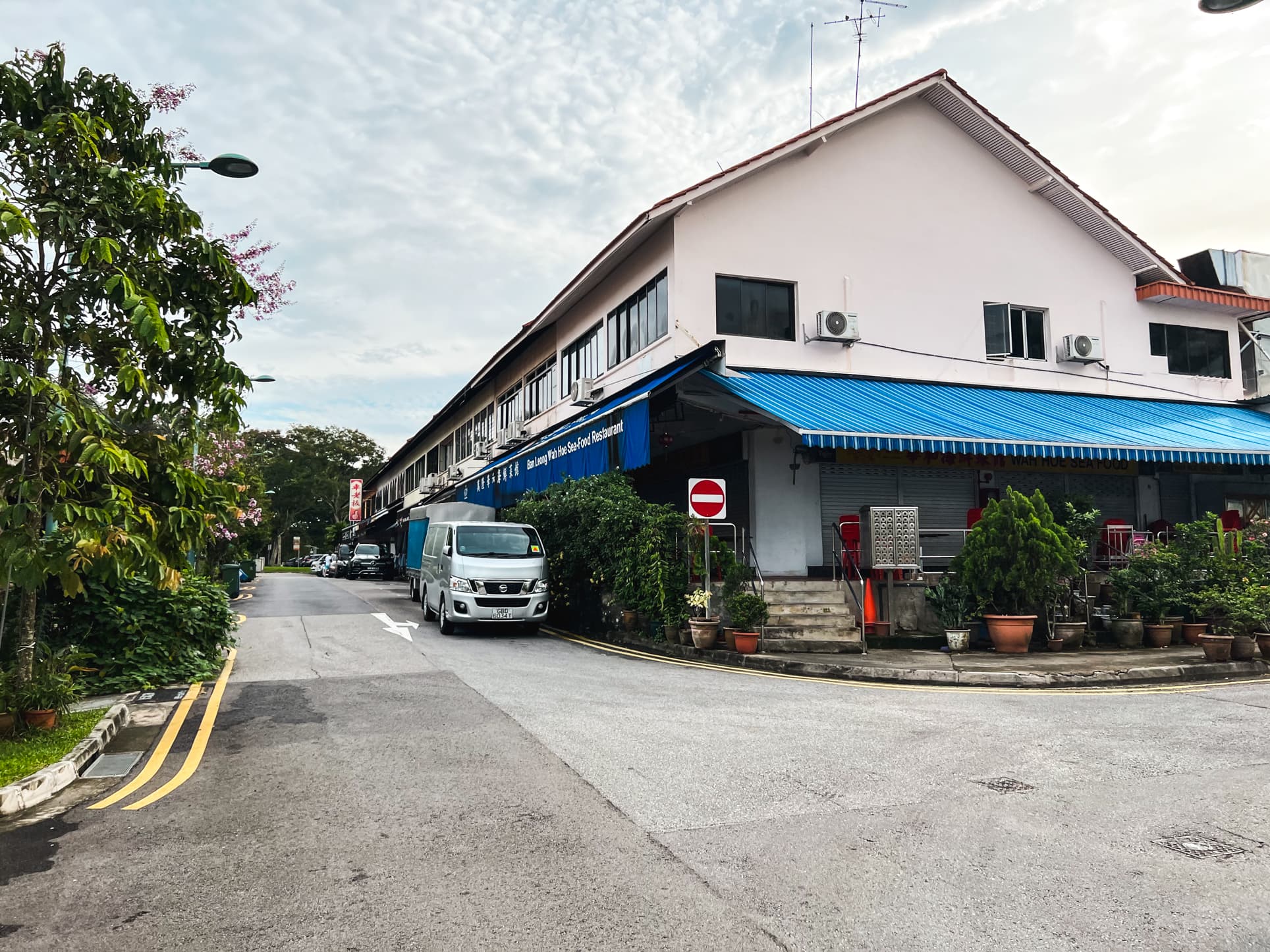 Moreover, despite being set in the middle of Nature, there are shophouses just a few minutes away! These houses the famous Casuarina Curry, Casuarina Bistro, Biscuit King, Tamako Meal, Chui Xiang Kitchen, Ban Leong Wah Hoe, and there is even a church (Sembawang Baptist Church)!
Once you cross Upper Thomson Road you will find Upper Thomson Community Hub and even more eateries. A 10-minute stroll then brings you to Sembawang Hills Food Centre, where there are more shops (such as Hao Mart, a doctor, a spa, and a gym), which I covered in my tour of Sembawang Hills Estate. (Sembawang Hills Estate is right next to Island Country Villas.) So you have pretty much everything you need in the vicinity (except a large mall – I think Thomson Plaza would be the nearest shopping centre and that's over a 30-minute walk away.)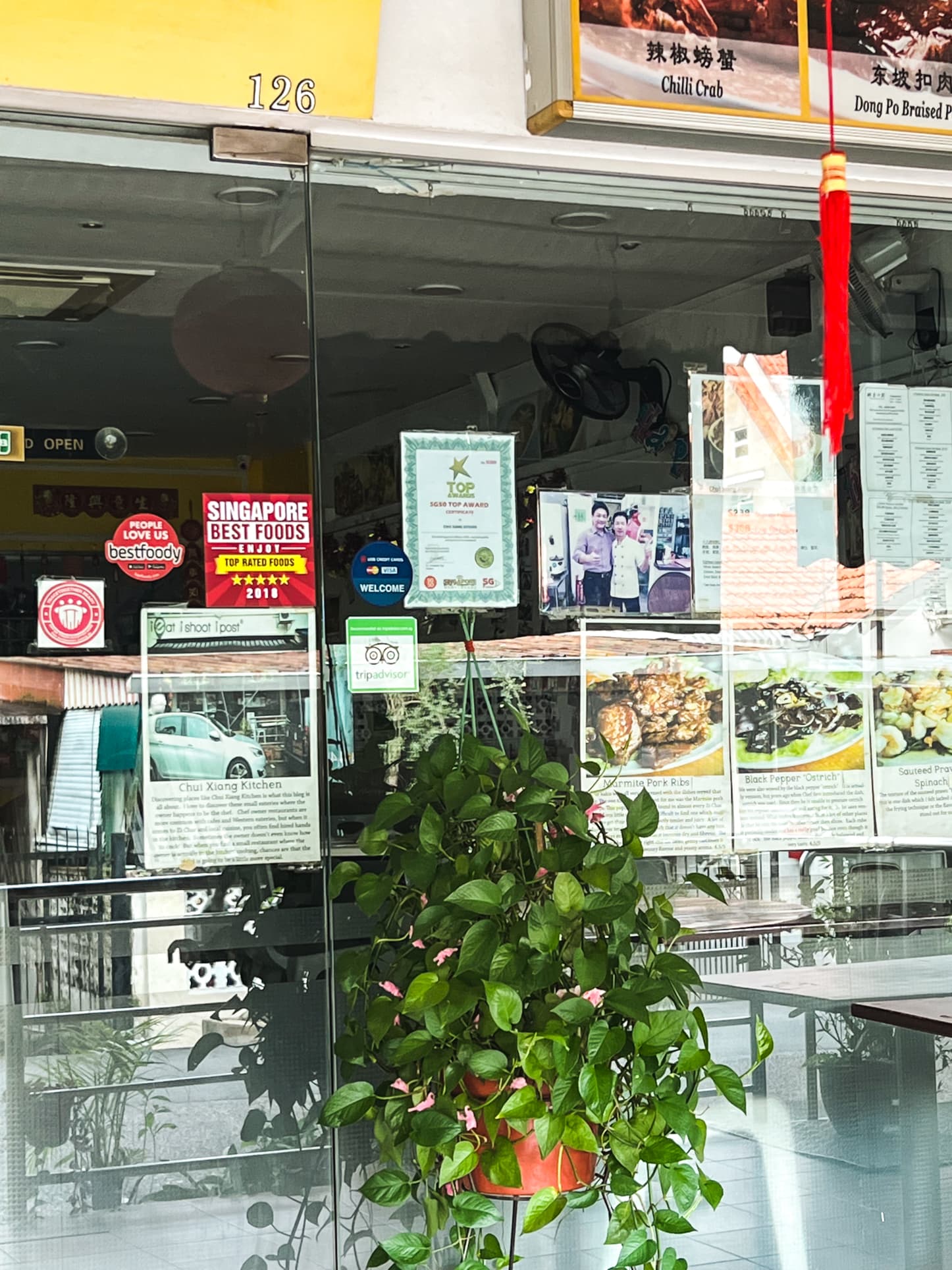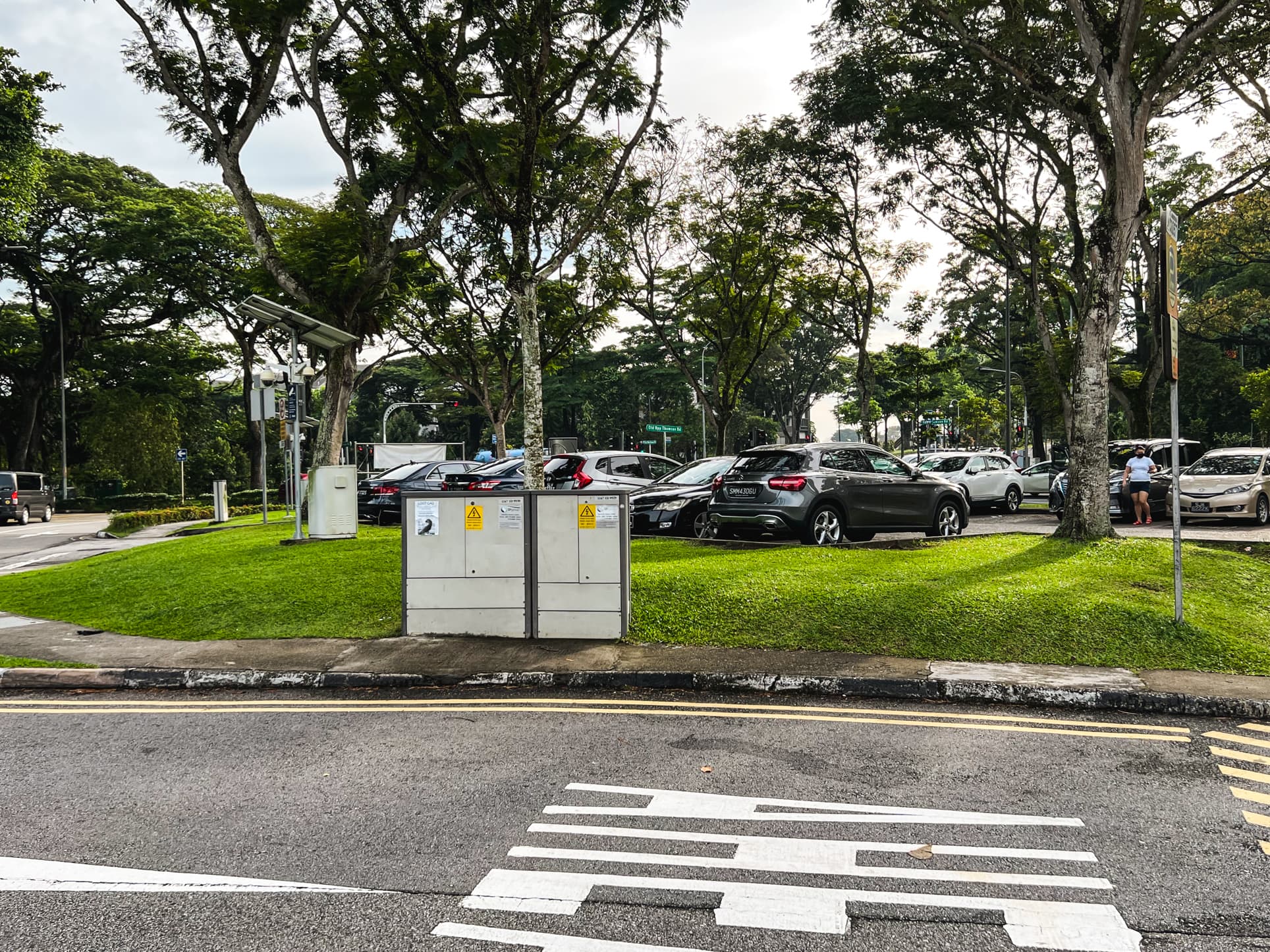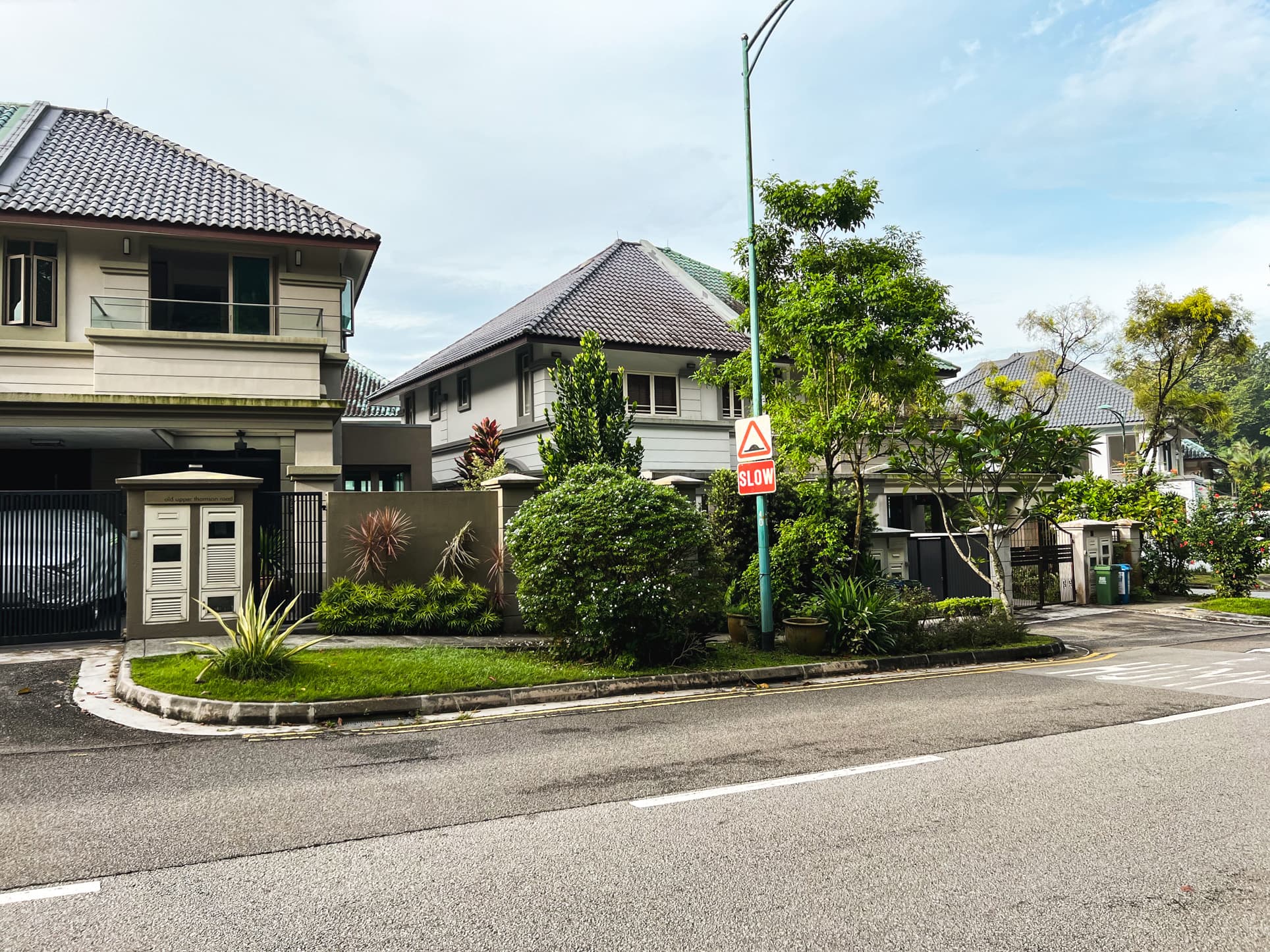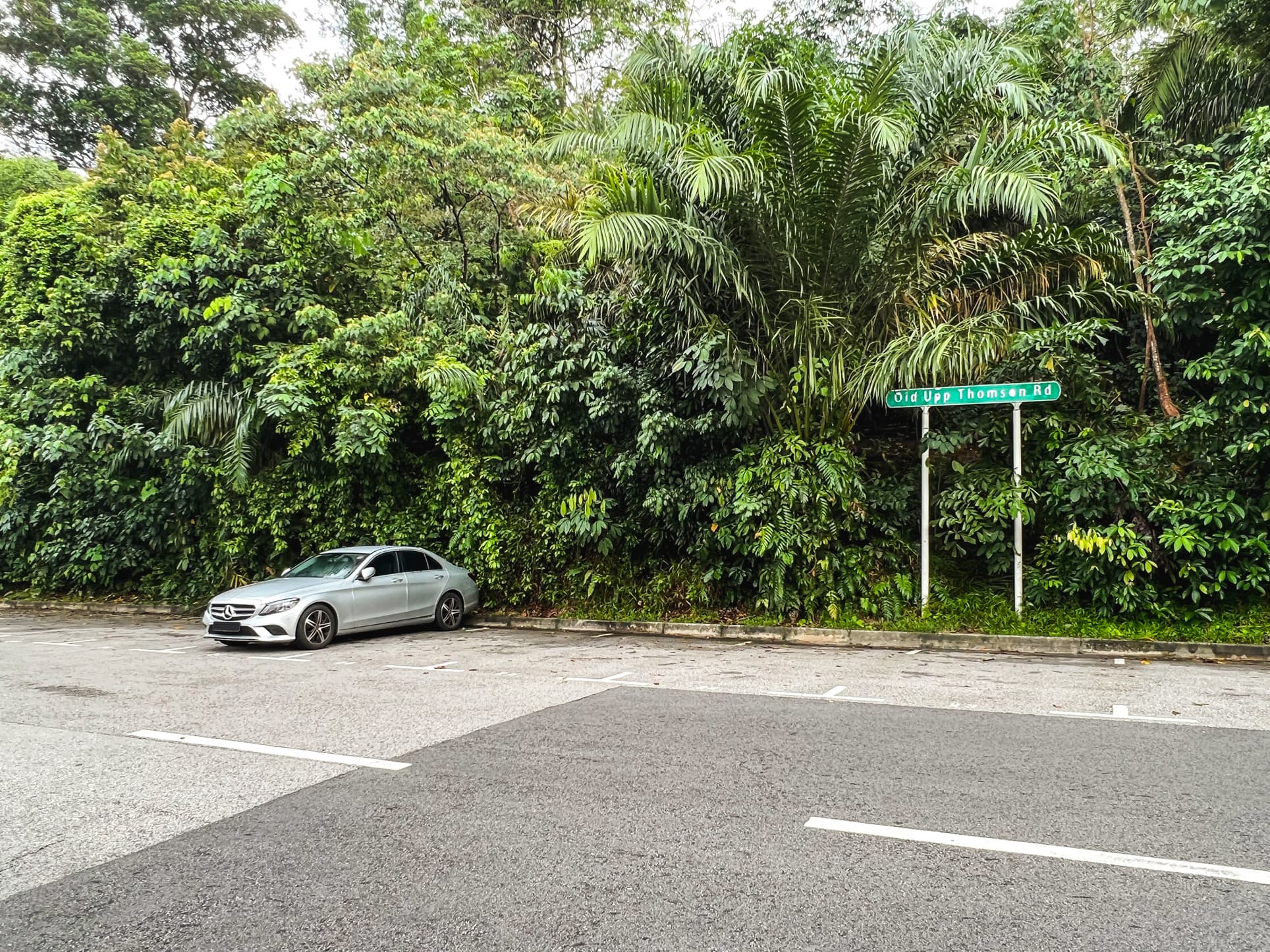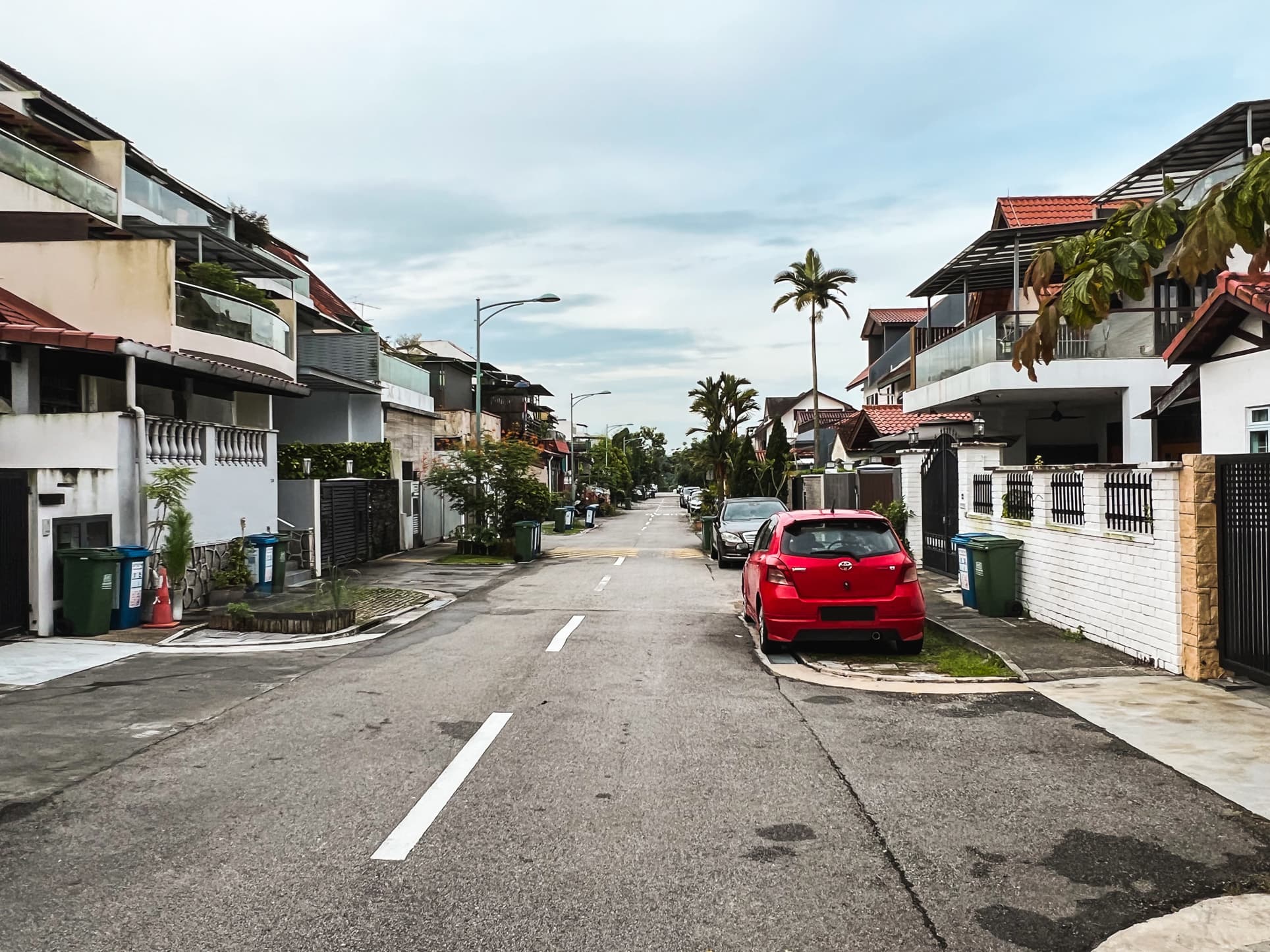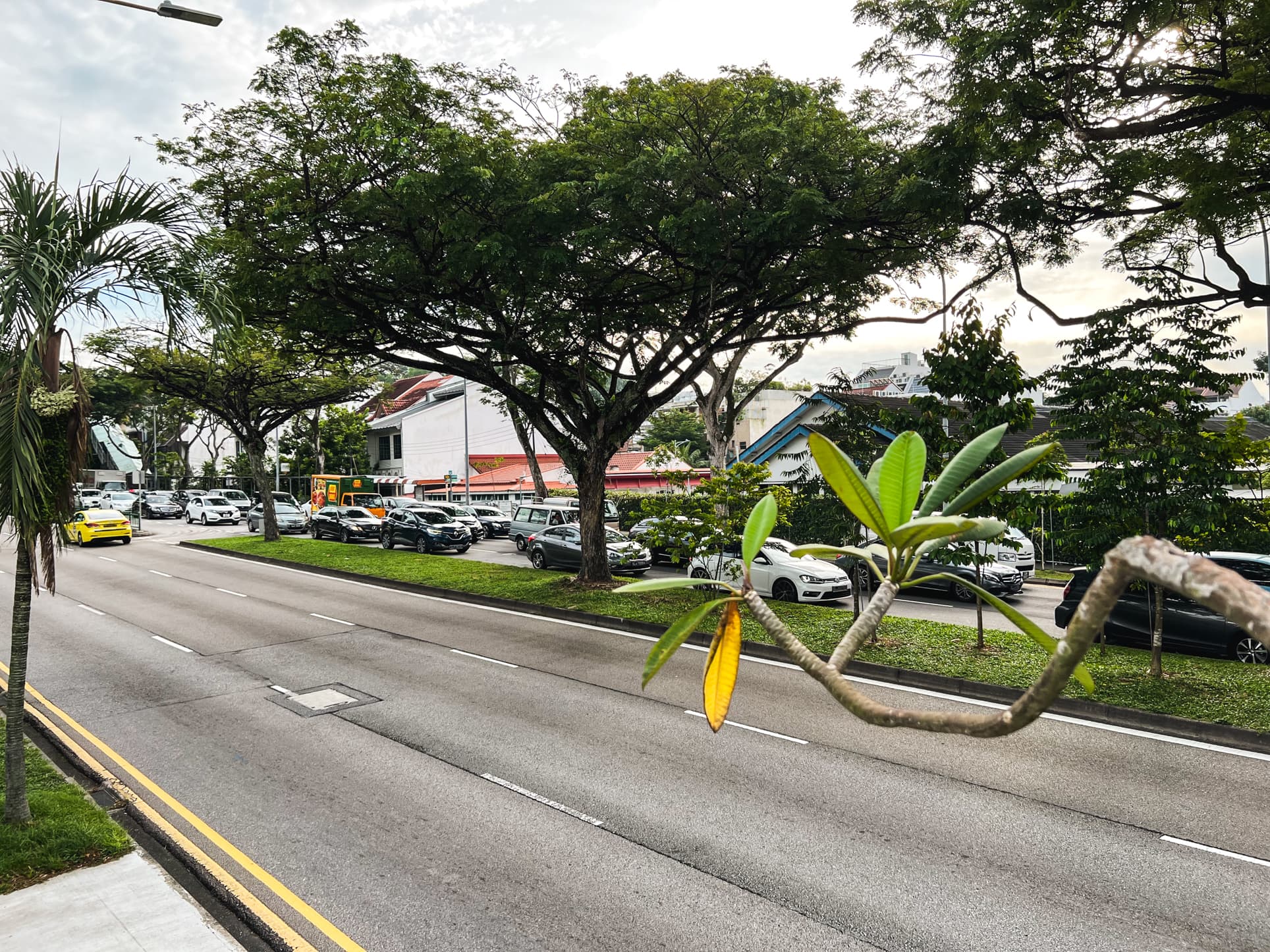 Not to mention, the downside is that there isn't an MRT nearby. (You know how property agents like to say "This house is in between 3 MRT stations?" That usually translates into "This house isn't actually near any MRT station! Which is the case for Island Country Villas: Lentor MRT is a 21 minutes walk away, Mayflower MRT a 24 minutes walk and Bright Hill MRT a 30 minute walk!) So, whether you go by car or by bus, you'll be stuck in that mess.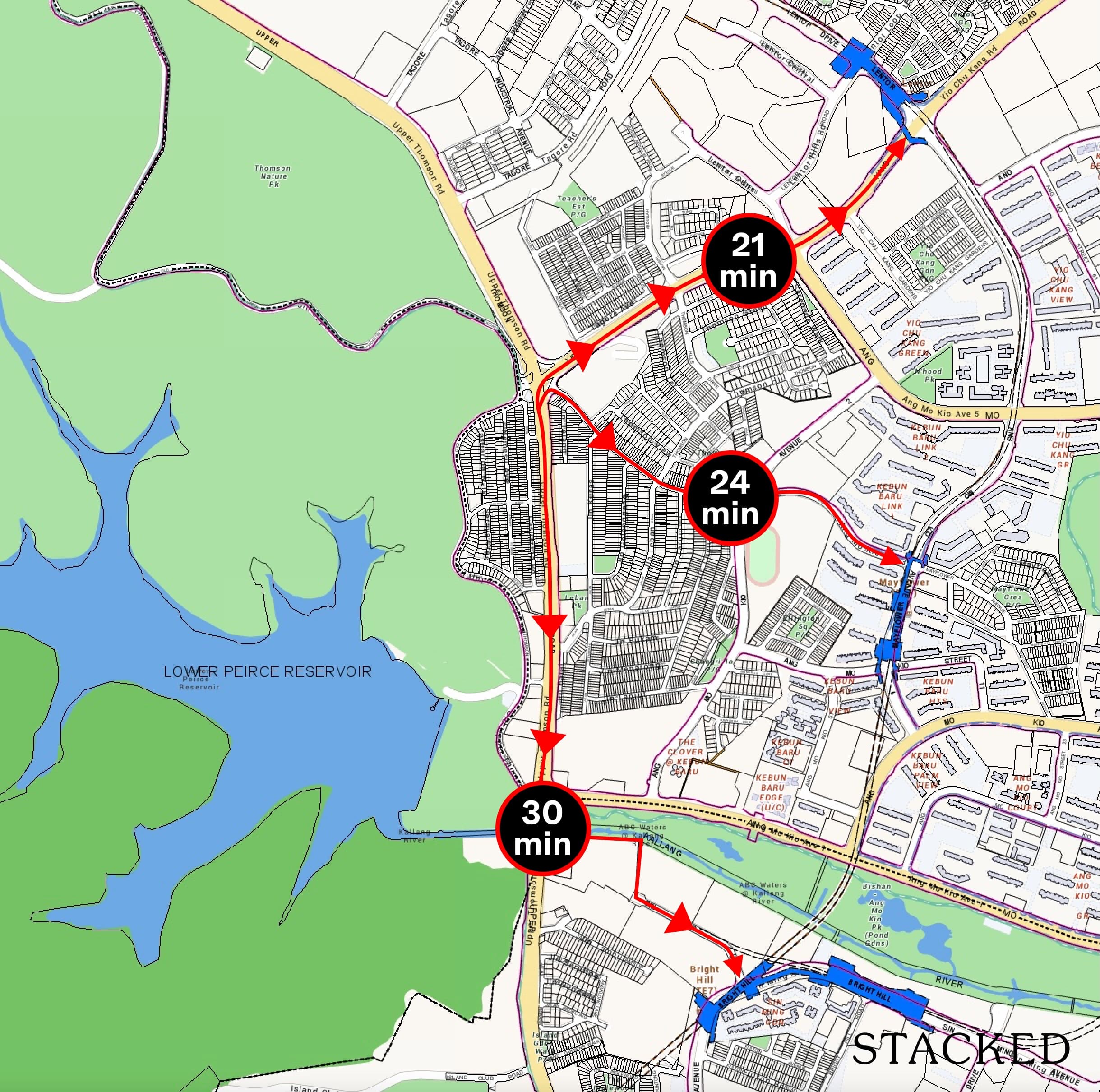 There appears to be one Primary School within 1 km (CHIJ St Nicholas Girls' School) but do check again as it could depend on your house number. (I checked Onemap for most of the house numbers, and they were all within a 1 km radius of CHIJ St Nicholas Girls' School.)
Parking
Thankfully, with government-designated parking lots right opposite these houses (and a dotted white line) your visitors will have no problem finding places to park! The houses also appeared pretty spacious and although there were a few cars parked on the road, they were not an issue at all. (i.e. you don't have a problem driving through the estate or finding a space to park.)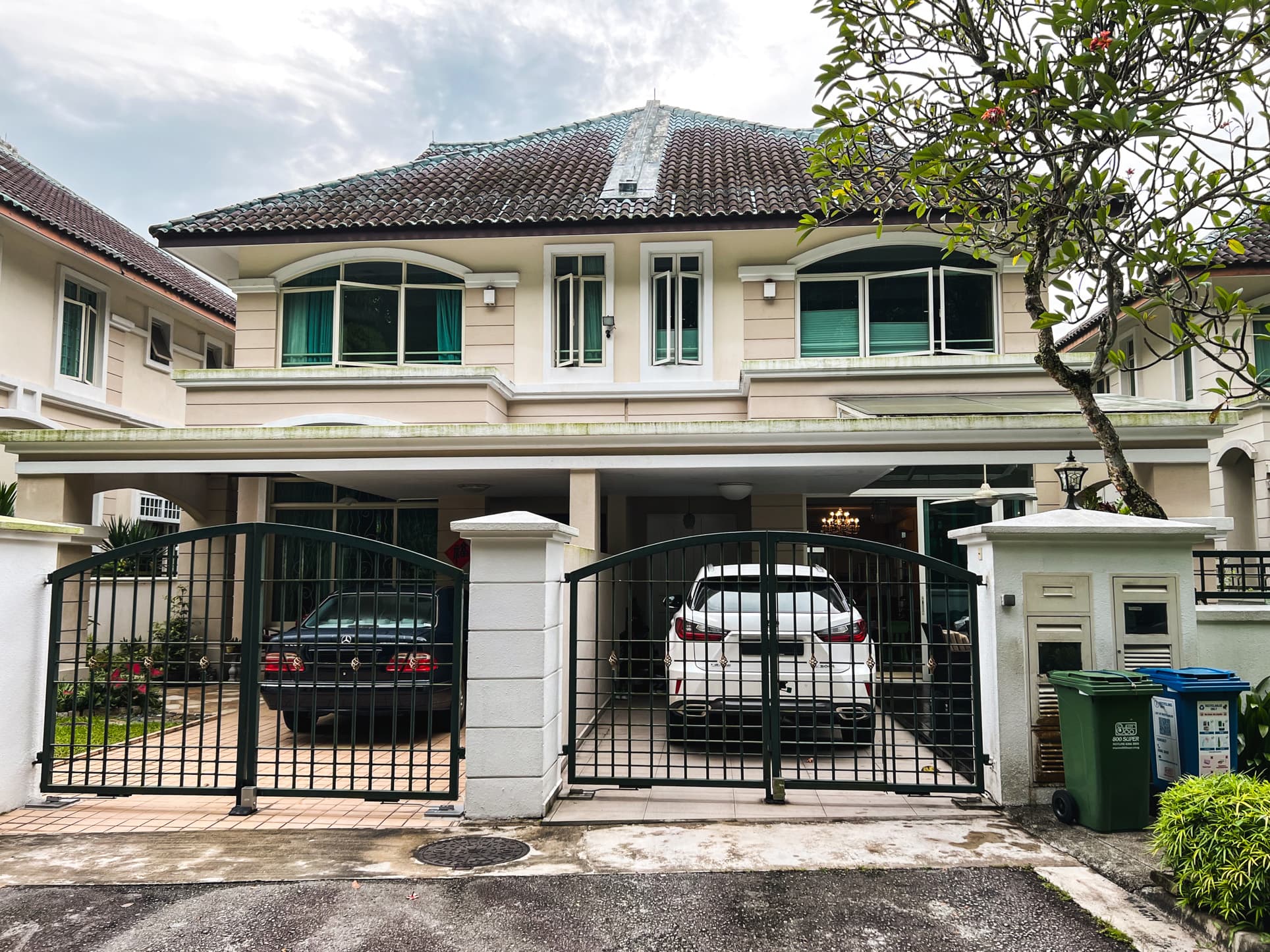 A breath of fresh air
Anyway back to the natural surroundings, since this is why Island Country Villas is on the list! Not only is the air super duper fresh, but the area is also cool (in temperature). Especially upon entering the Nature Reserve, the temperature noticeably drops by a few degrees and it feels like December, not the middle of the year! (This was around 8ish in the morning.) A huge draw, especially since Singapore has been an inferno these last few weeks.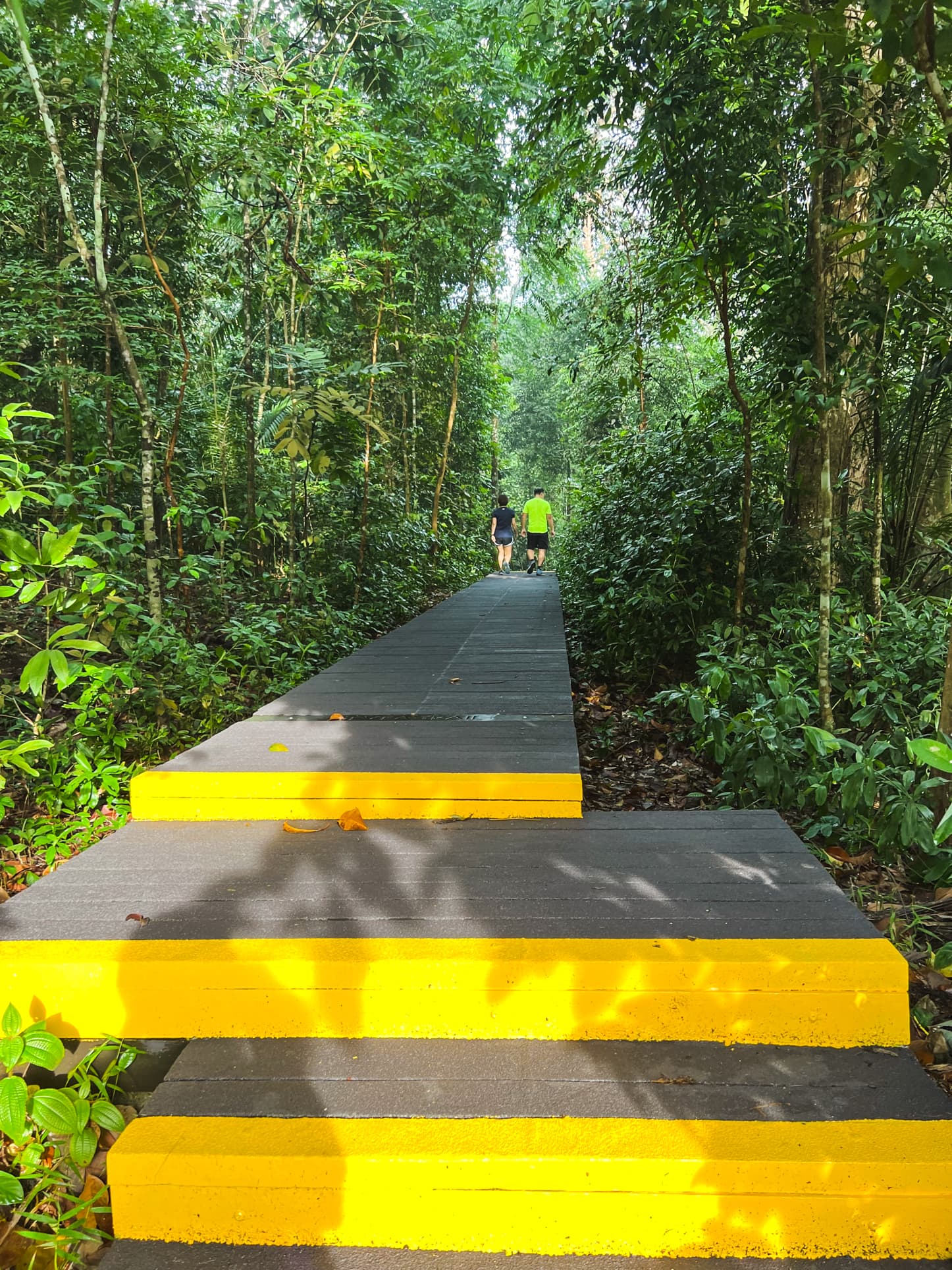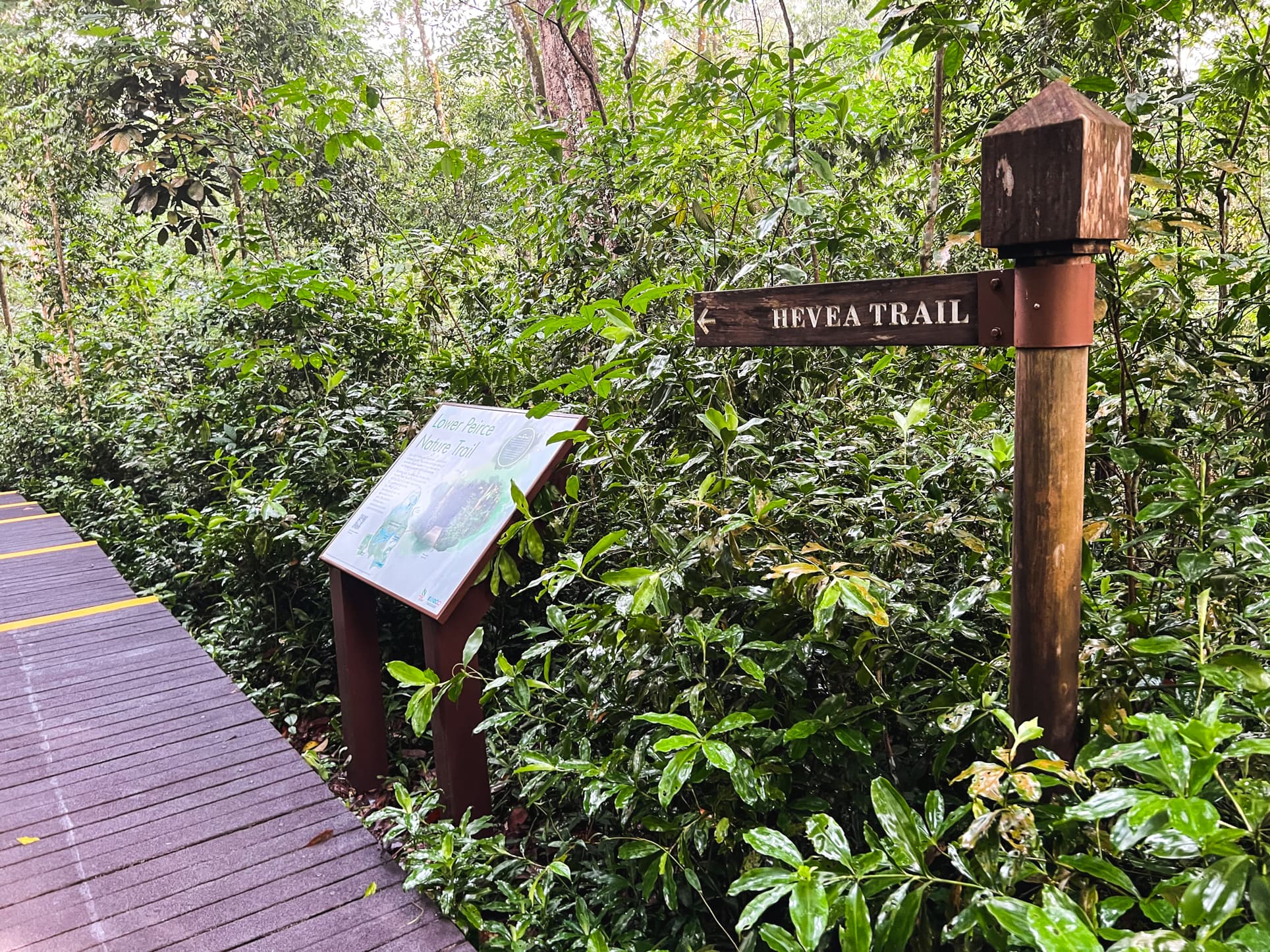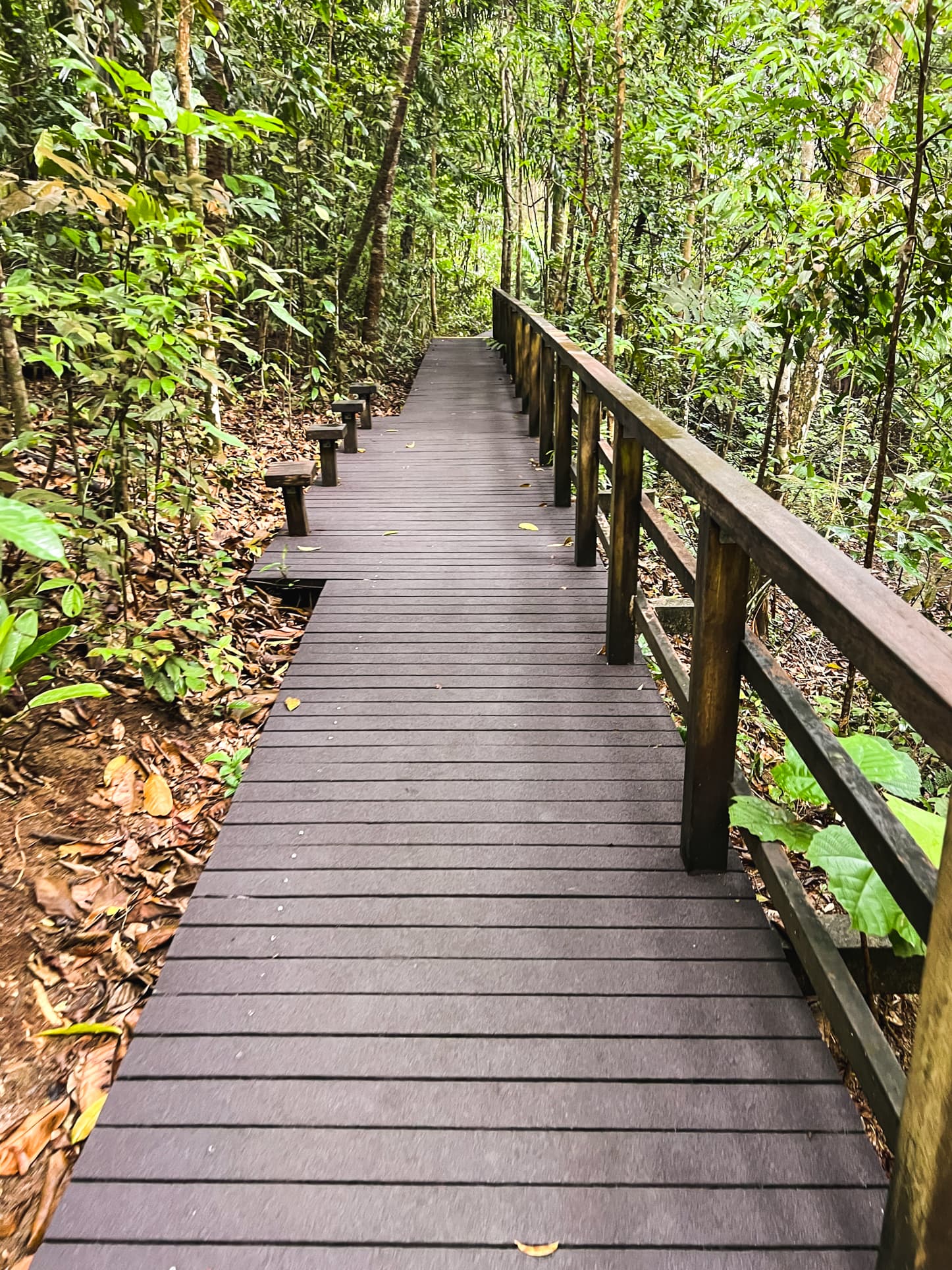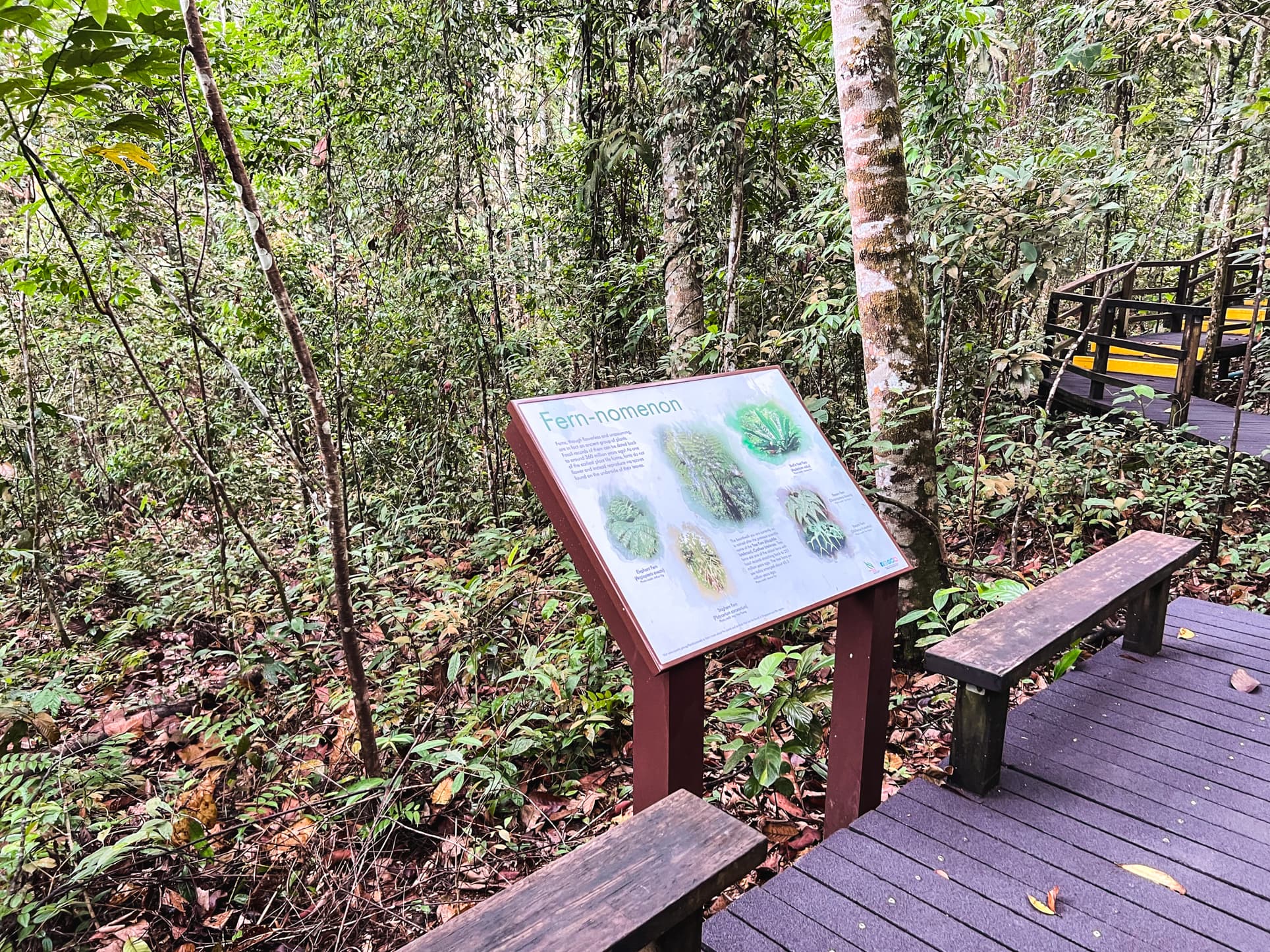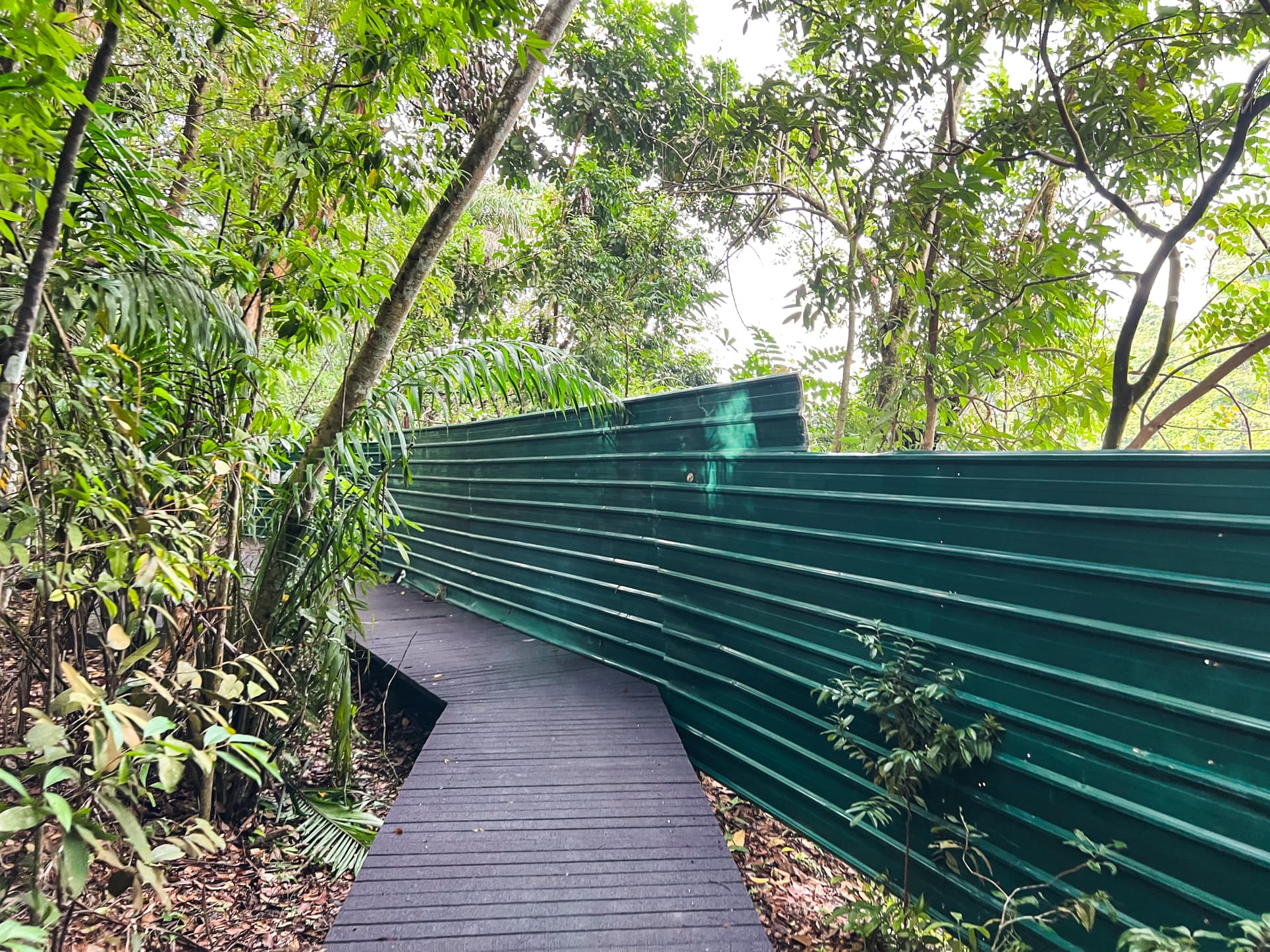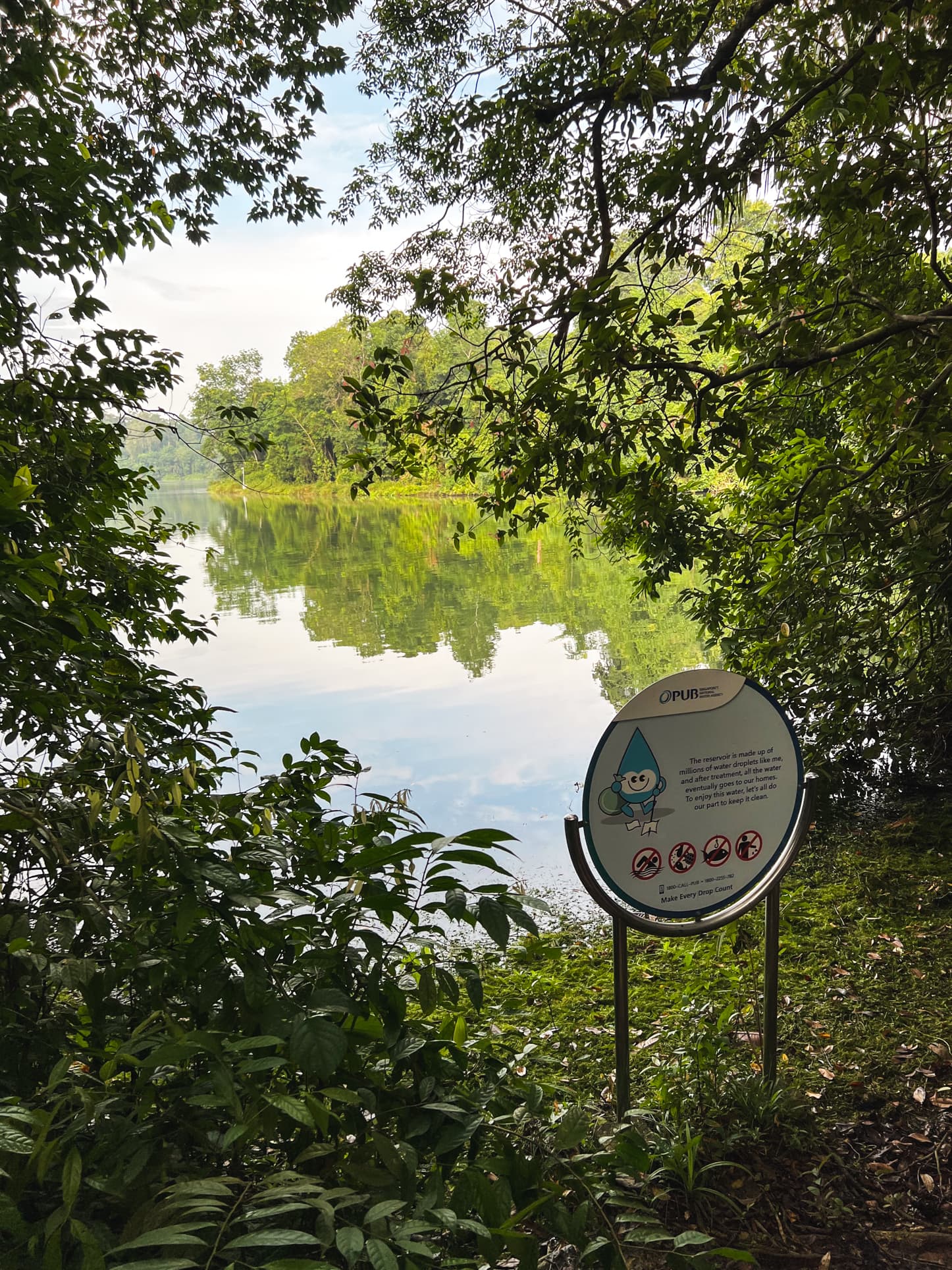 You can tell how much people in Singapore prize serenity and nature post-COVID by the rental prices: in 2020, houses were rented at between $3,800- $6,600 and in 2022, the asking rent (at the time of writing this article) is $8,200. Although to be fair, rental prices across the whole island have been skyrocketing.
Read this next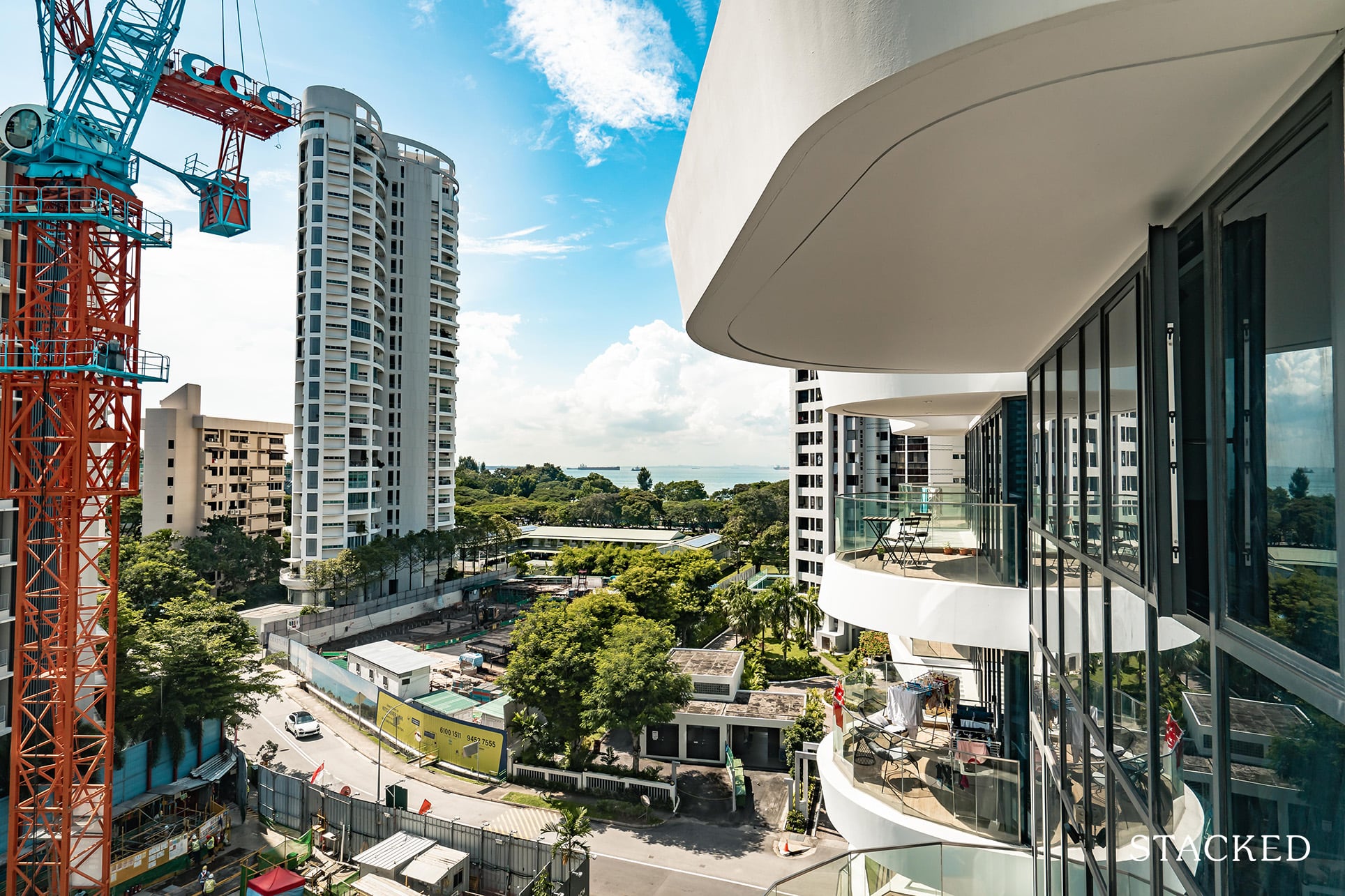 Also from the fact that there were 7 sales here out of only 60 houses, so more than 10% of the estate! In 2021, prices here were ranging from $2.09-$2.529 million. To give you a sense of how abnormal this is, between 2016-2019, there were only 2+ sales a year on average, with the highest transaction at $2.31 million.
At the time of writing, there was only one house for sale, asking for $3.88 million which sounds high for a leasehold landed, but the plot is large – 4,661 sq ft so almost 2x larger than some of the other houses on the same street! Oh, and before I forget, if you've been won over by my exuberant praise of the Nature Reserve but can't get over the fact that the houses here are leasehold, there are freehold houses very close by to Island Country Villas, such as on Nemesu Avenue.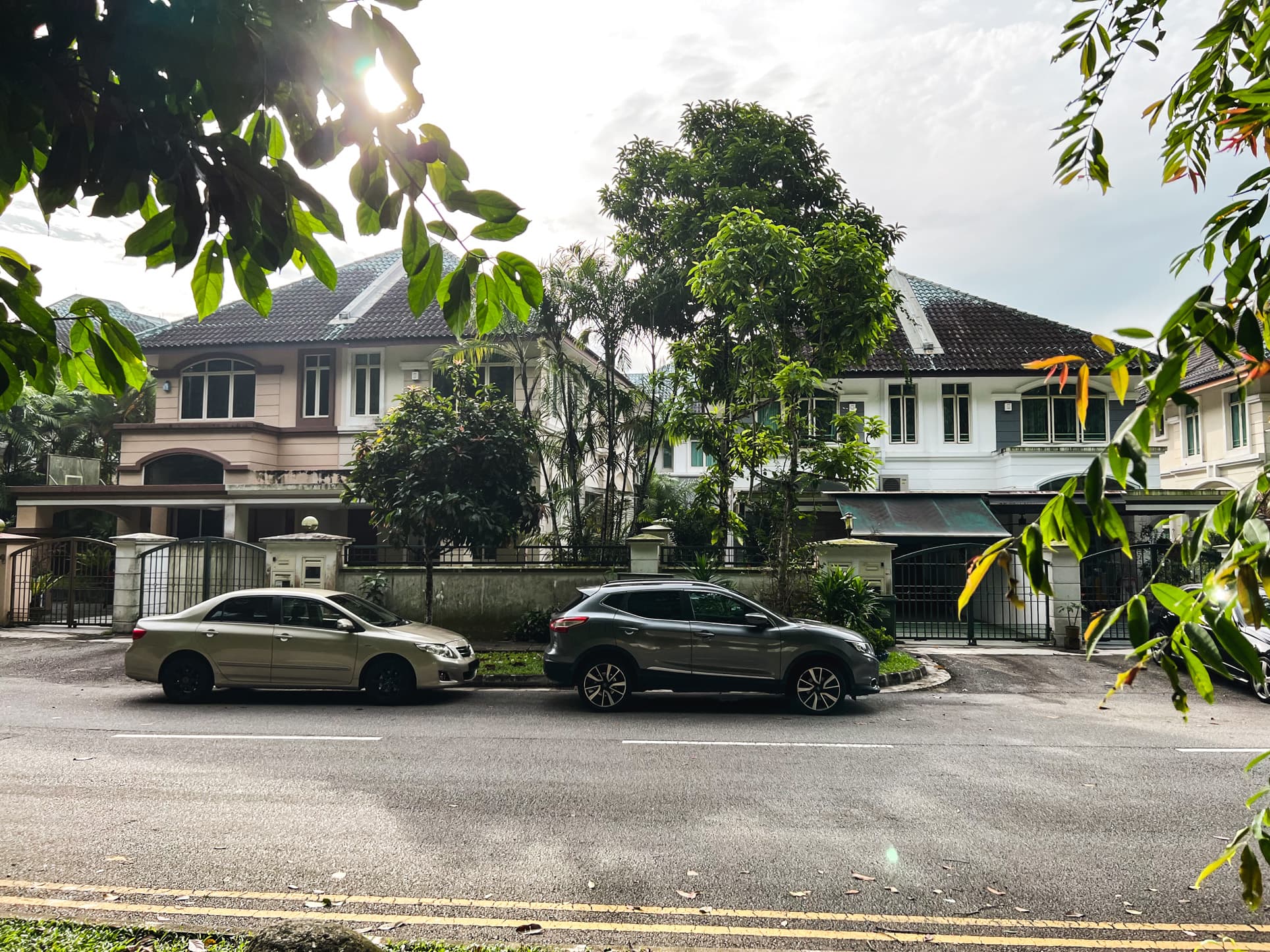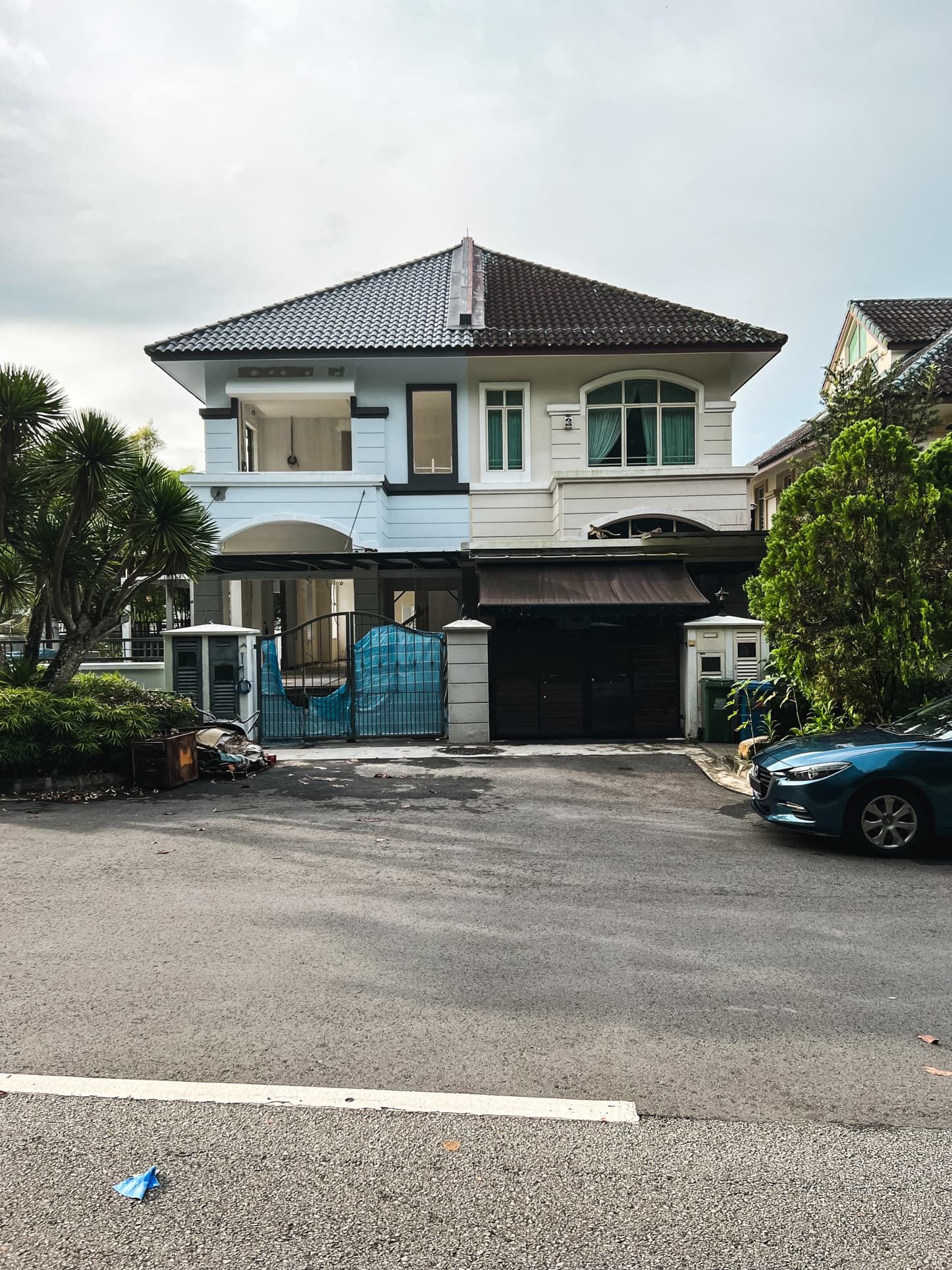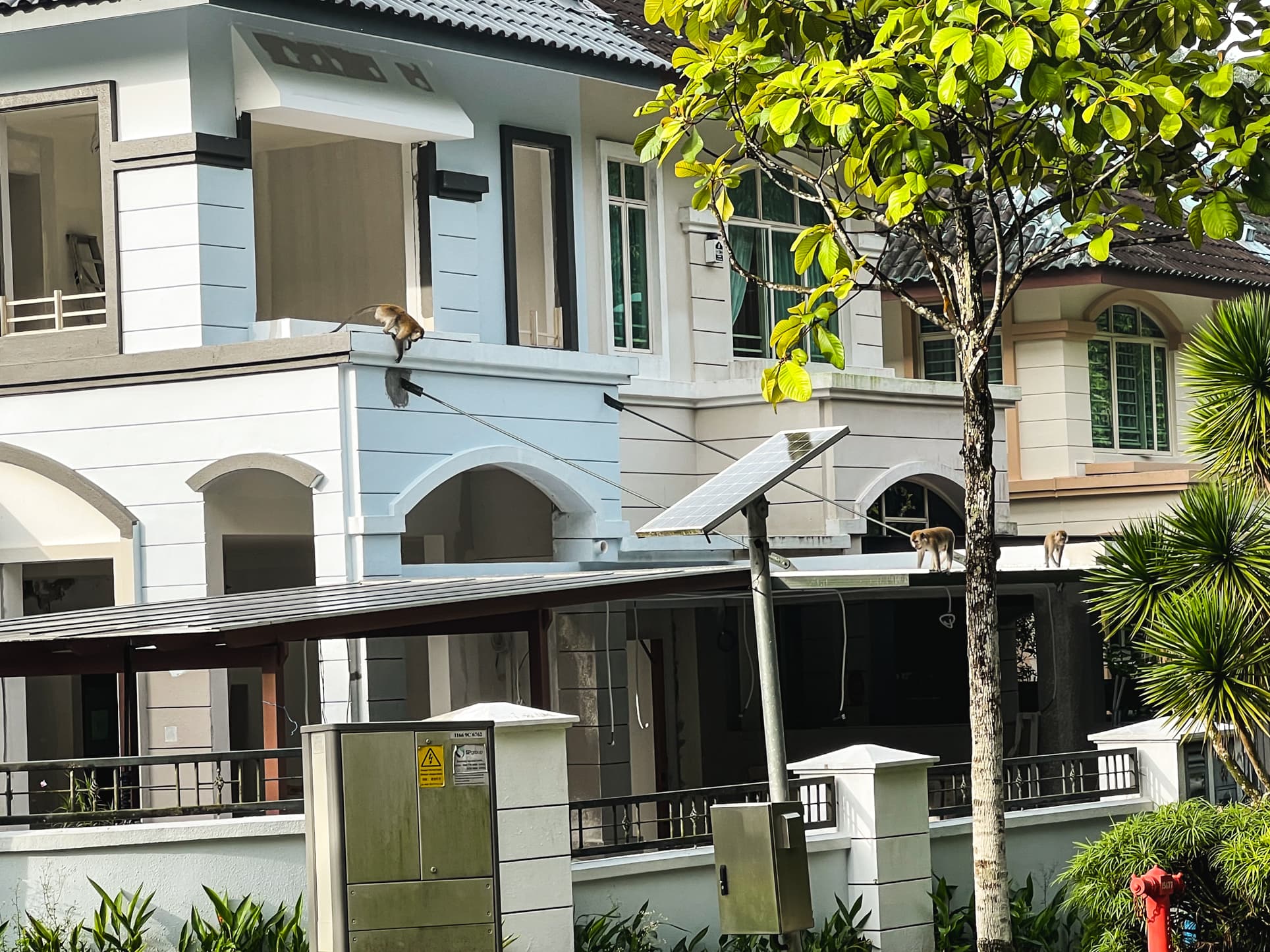 Calling all wildlife photographers
Now, living so close to nature isn't for everyone. Personally, I love it but there are others, like my Mother, who are more city-lovers and don't see the attraction of being so close to a forest. (I think I mentioned this is an old article, but research has found that living next to a forest, even if one is within a city, has a positive impact on your happiness and stress levels, which isn't replicated by living next to urban green spaces.)
However, even for someone as enthusiastic about greenery as myself, having a forest at one's doorstep can pose a few challenges. Firstly, the wildlife. I'm sure we've all seen the news about wild boars wreaking havoc in places as urban as Yishun centre, so you can imagine what it'll be like when you live right outside the forest! Having said that, I've been to the estate thrice and never seen a boar, although a friend who lives in a development in the vicinity has reported them wandering around the grounds of her condo often. (LTA did come by to try to look into the problem, but I'm not sure how successful they've been.)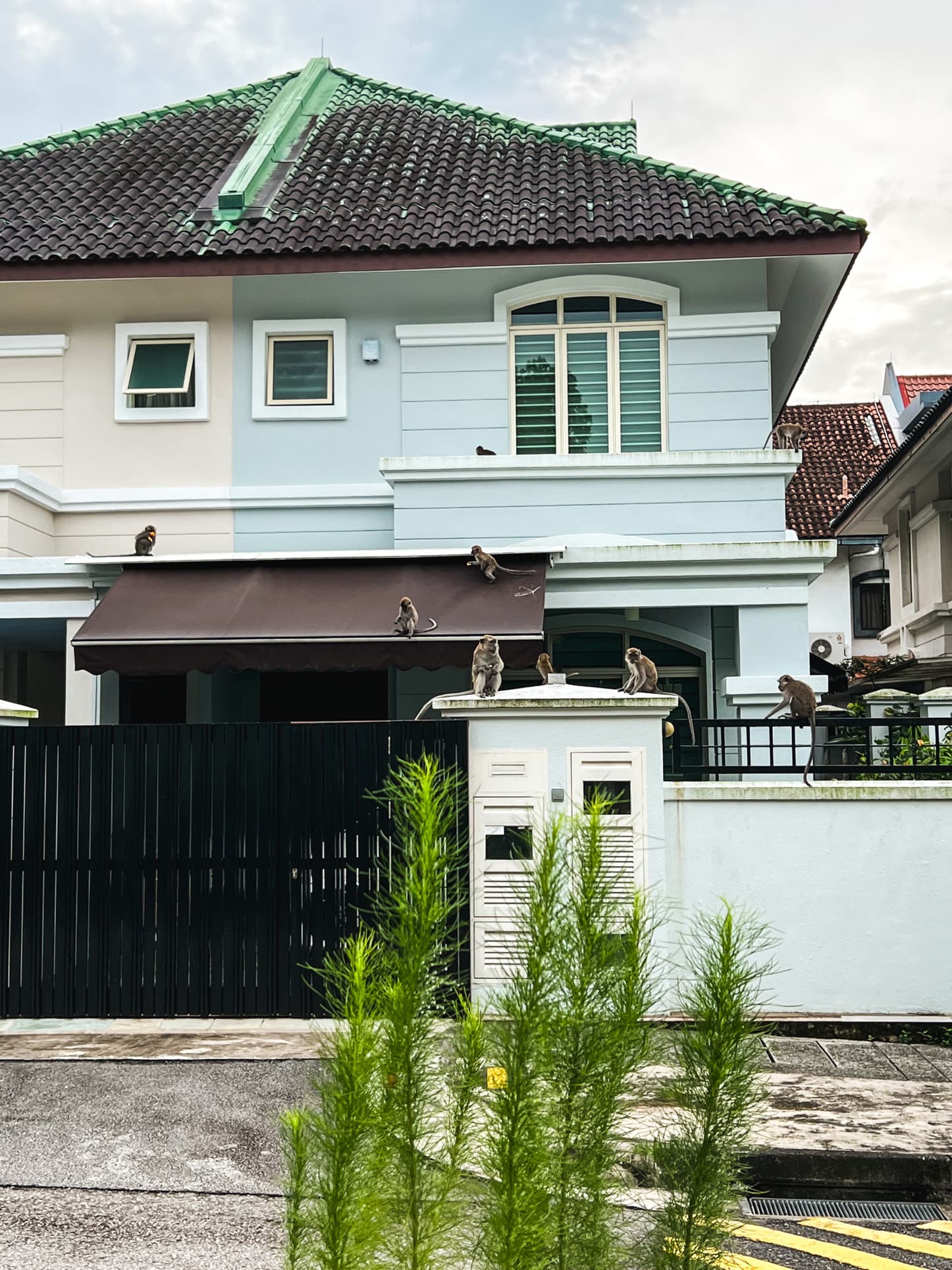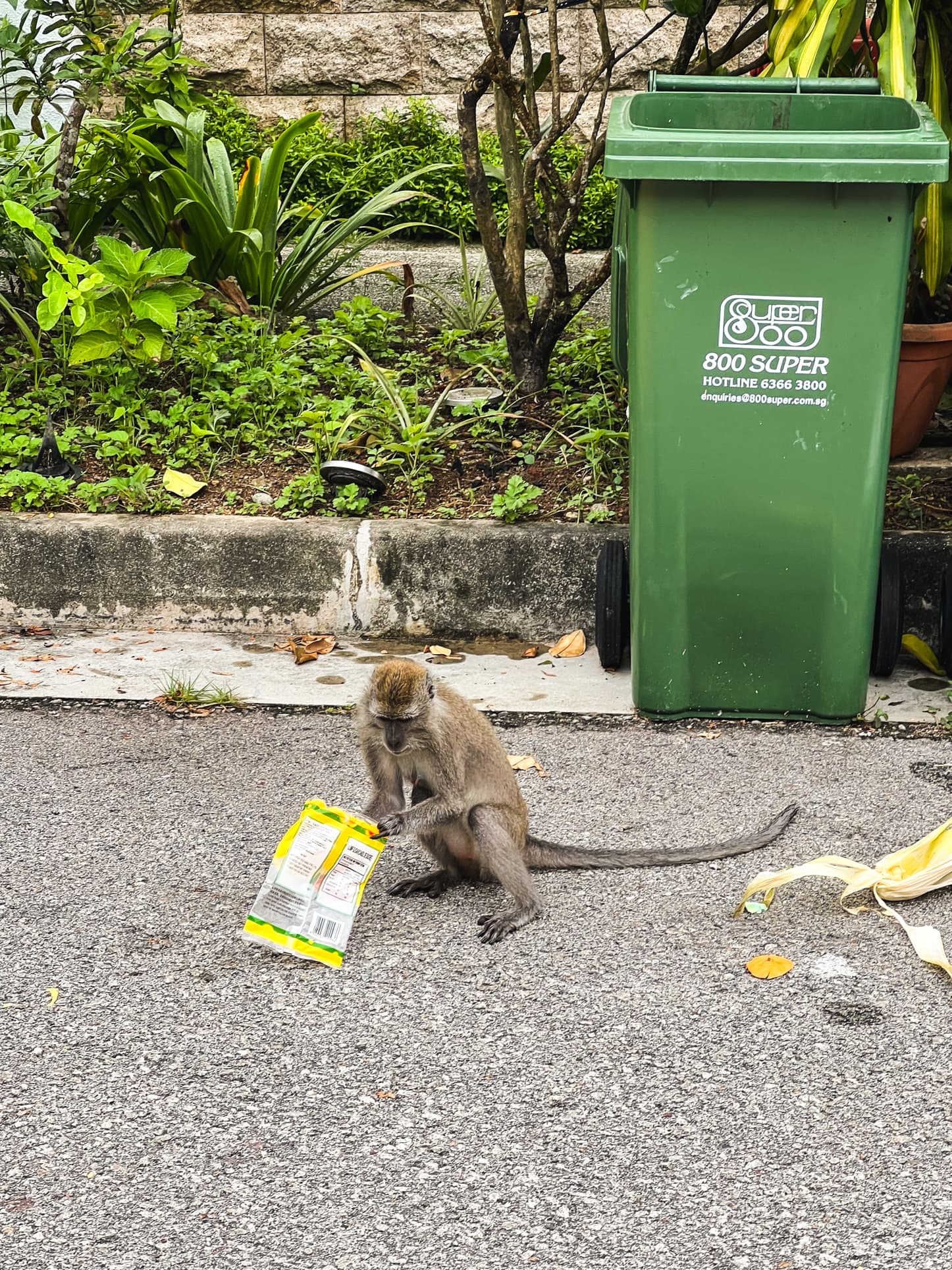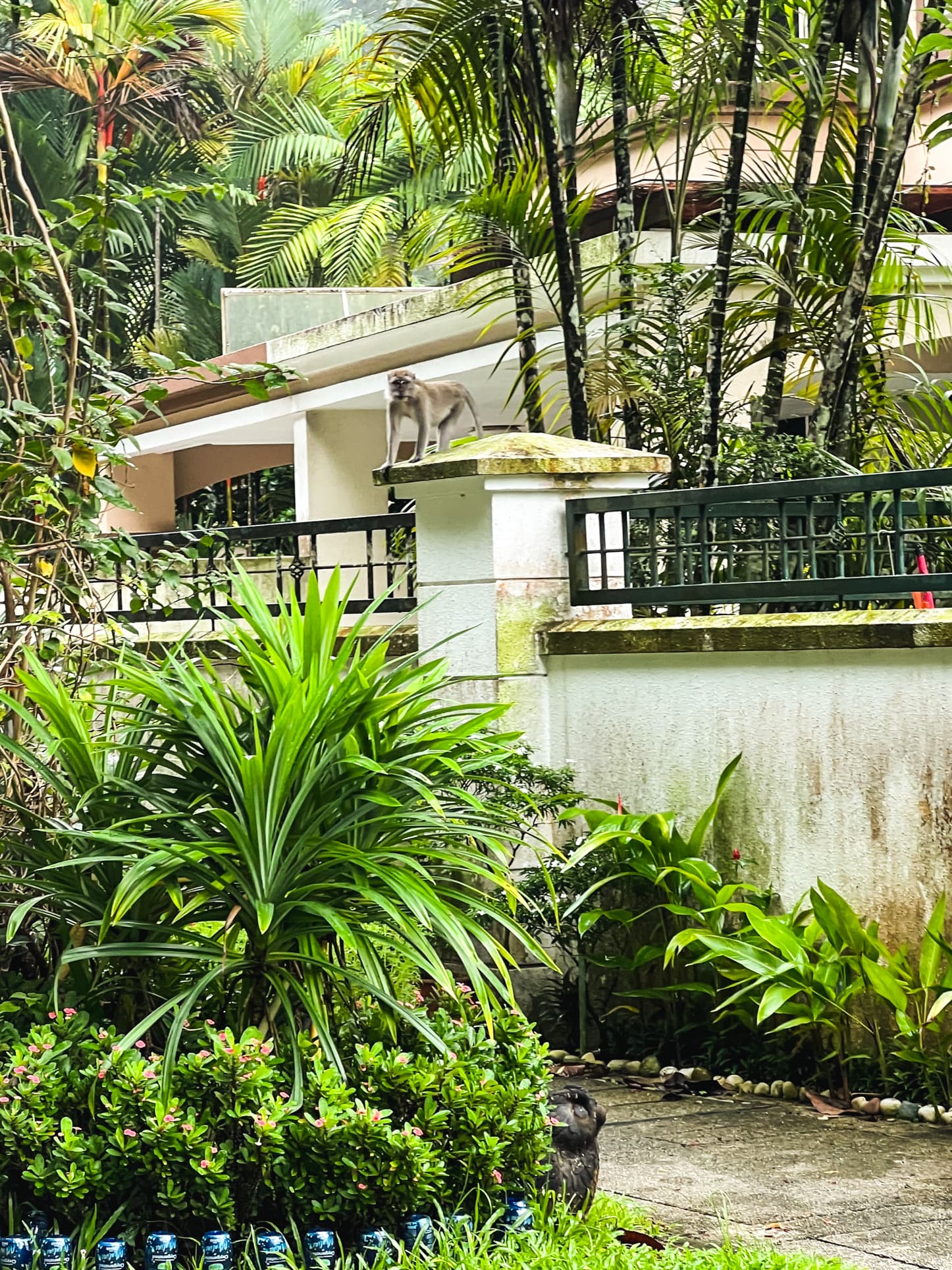 I did see monkeys galore at Island Country Villas though. They were having parties at 2 houses, rummaging through the rubbish bins and even having a stand-off with a dog which was being walked. Strangely, the monkeys congregated on 2 particular streets but not on the other streets which were right next door. Now, if you're a wildlife photographer, this would be an amazing opportunity for you to hone your skills all day long but for the rest of us, there are other issues.
Firstly, the monkeys do enter the properties to look for food, so you need to have grills on your windows or be really disciplined about not leaving food out. As part of my research, I had previously contacted several very kind souls on Instagram (who live at another estate next to a forest, not here) to ask about how much of a pest the wildlife can be and, according to my sources, the monkeys did enter their home several times to throw parties but, after being sprayed with water a few times, they stopped entering.
Whether the monkeys become a problem for you can depend in large part on how you handle them. If you leave food out, don't tie your bins properly or, worse, feed them! (which could be an issue for households with young children who might think of the monkeys as their private petting zoo) then the monkeys would likely become your best friends and visit you very often.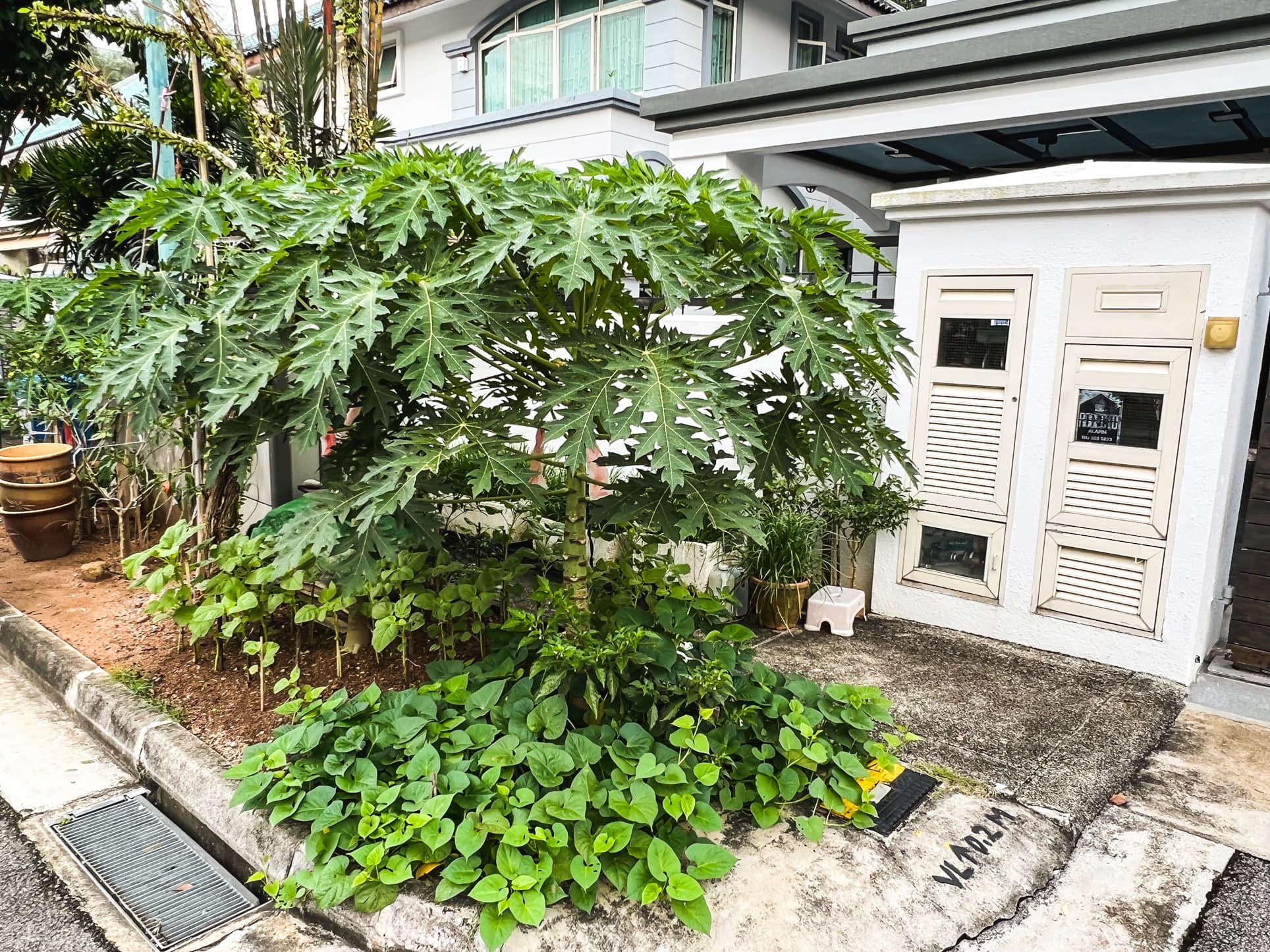 If you're a keen gardener, do keep in mind that the monkeys will ravage your edible garden, although I did see a few houses which had papaya trees, so it may be possible that the produce is shared with the monkeys and not 100% plundered!
In addition, snakes might be an issue. We used to live about 5-10 minutes from a forest and snakes were a regular occurrence in our home. Once, we even had a humongous python hiding in, yep, you guessed it, the toilet! Monitor lizards also lurked in our home frequently (they used to love to hide under our shoe cabinet) and they can grow really big and be even more vicious than snakes!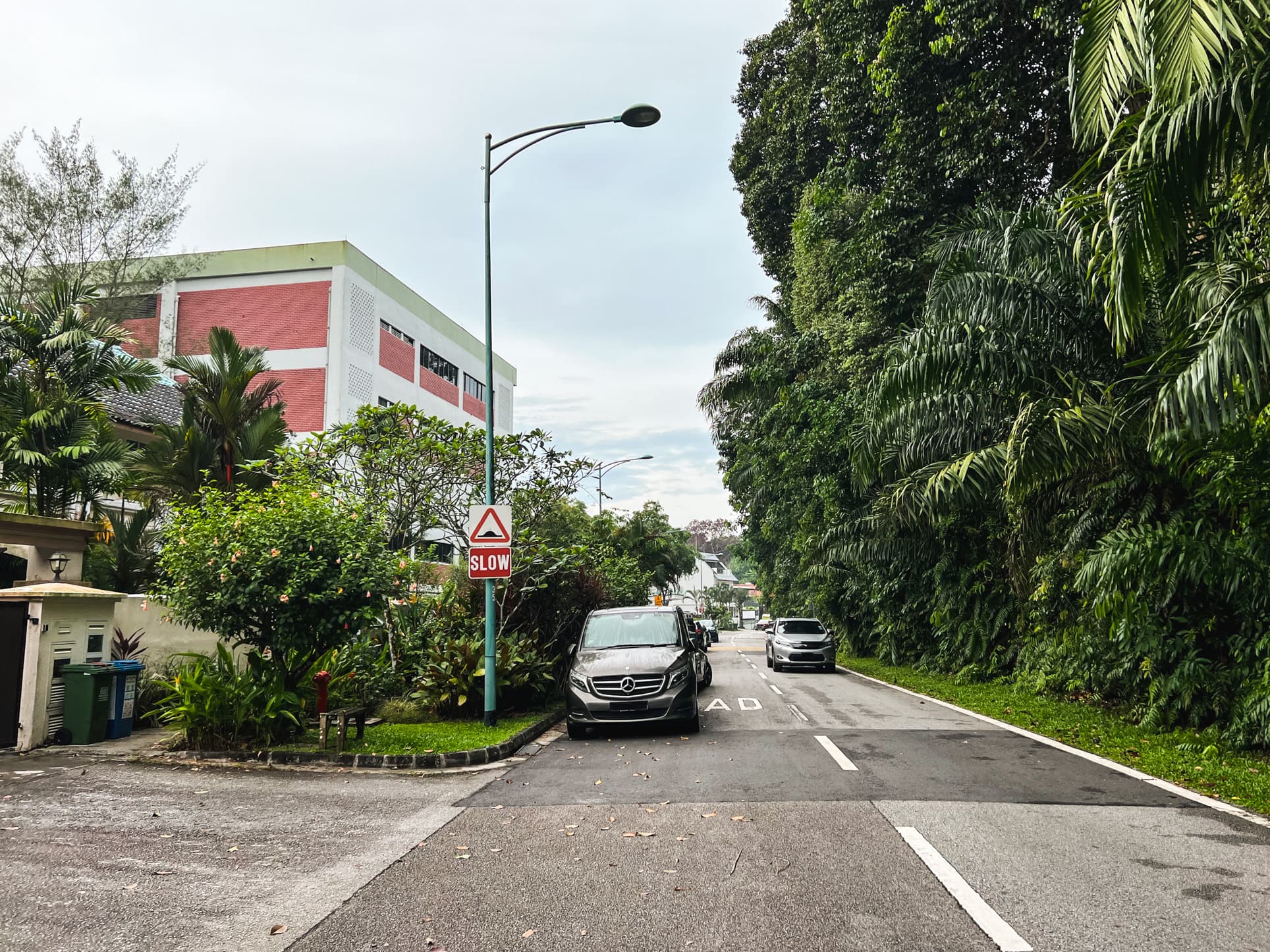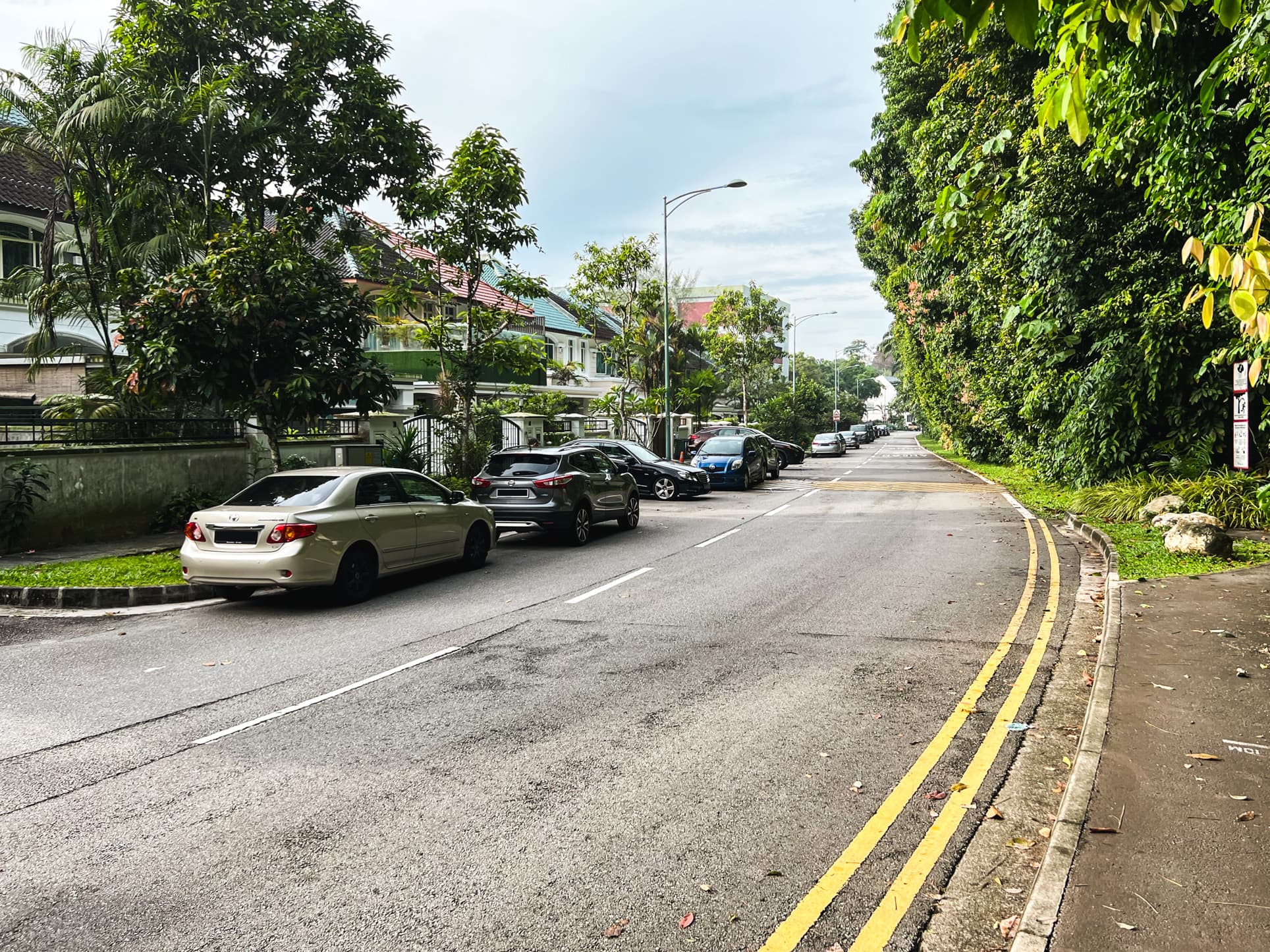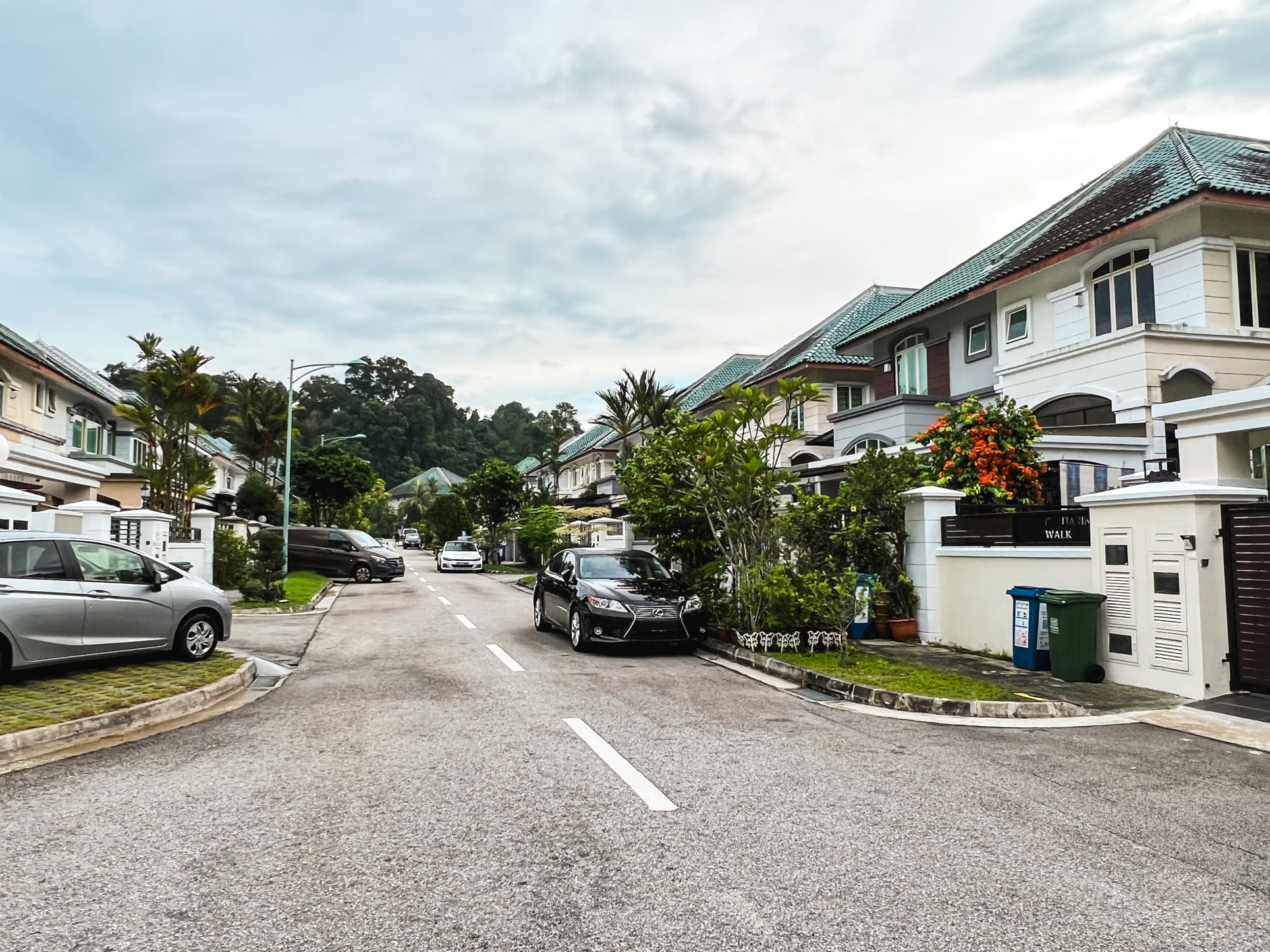 Another thing about living near the forest is the humidity. It may not have escaped your notice that several of the houses I've taken photos off could do with a lick of paint, which could be a by-effect of living so close to so much greenery. (One of the kind souls who replied to me on Instagram shared that electrical appliances, and possibly designer fashion, don't last that long in such conditions.)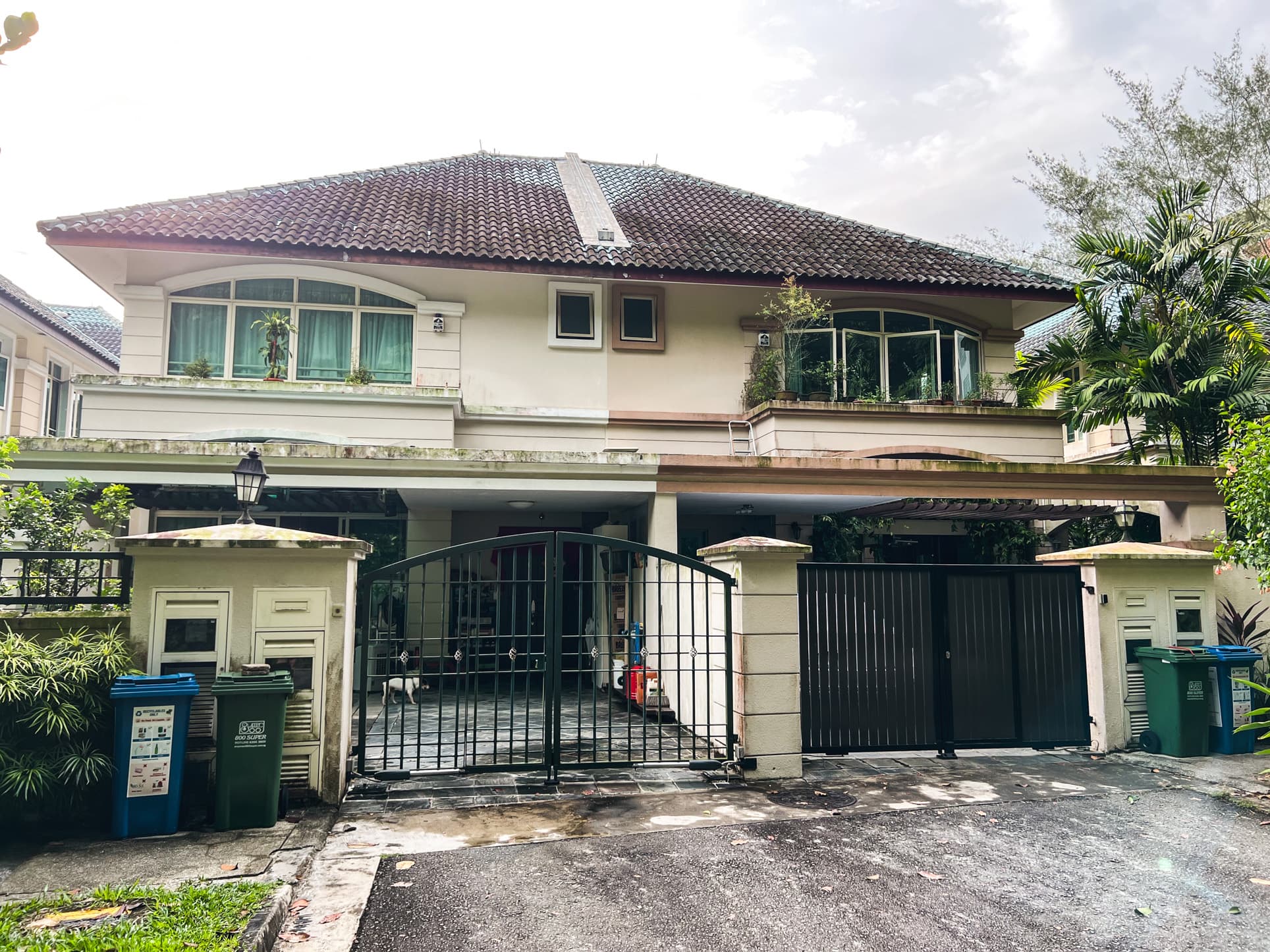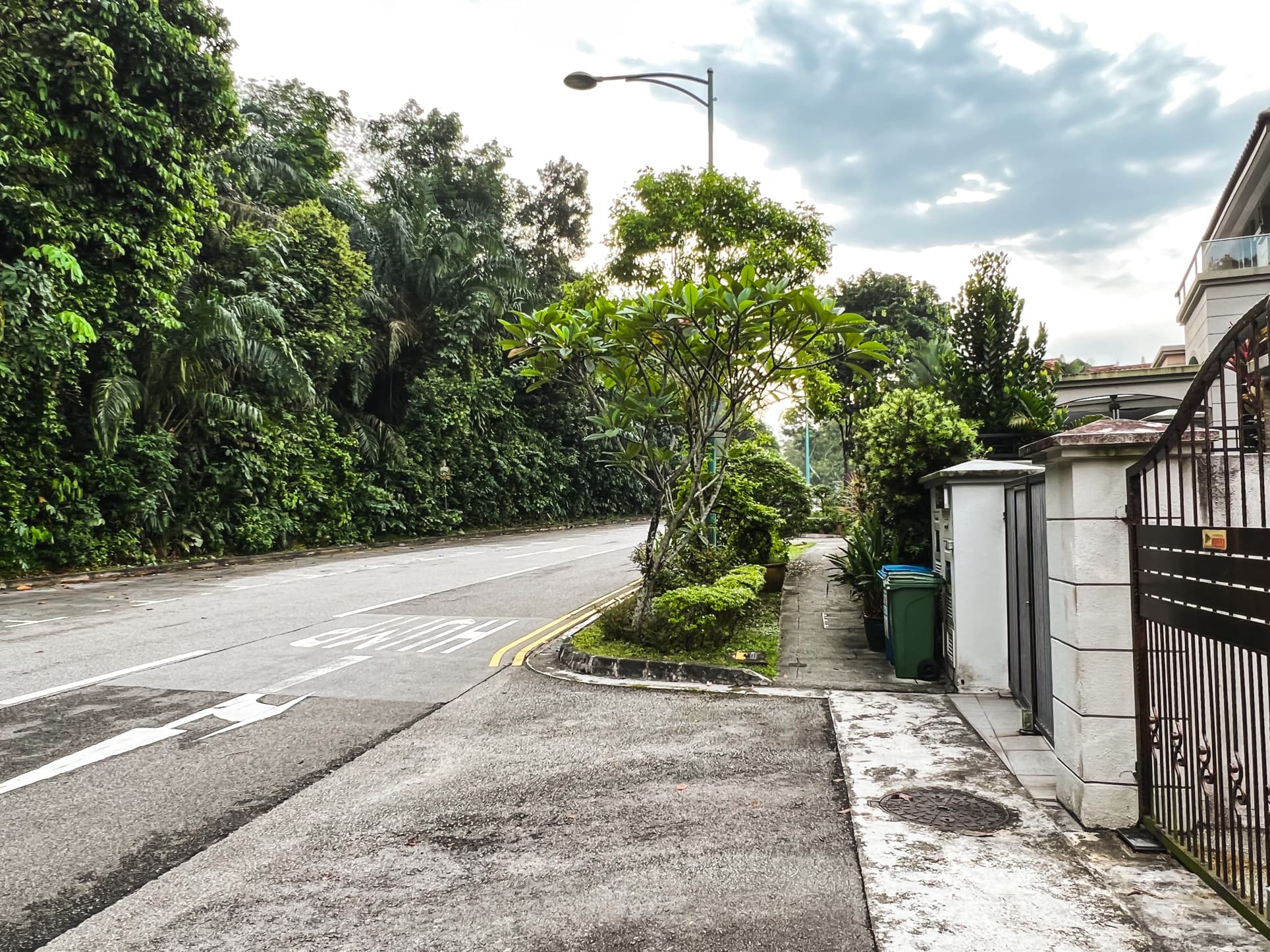 Having heard the pros and cons of living next to a Nature Reserve in Singapore, what's your take on Island Country Villas? Let us know in the comments and see you again next week when we tour another landed estate! (Thanks to how enthusiastically this leasehold landed series has been received, we'll be expanding the coverage to freehold landed estates under $5 million too!)