Property Stories
Touring Windsor Park Estate: Freehold Landed Living Close To Crazy Rich Asians, Nature, And Amenities
TJ
August 14, 2022

11

min read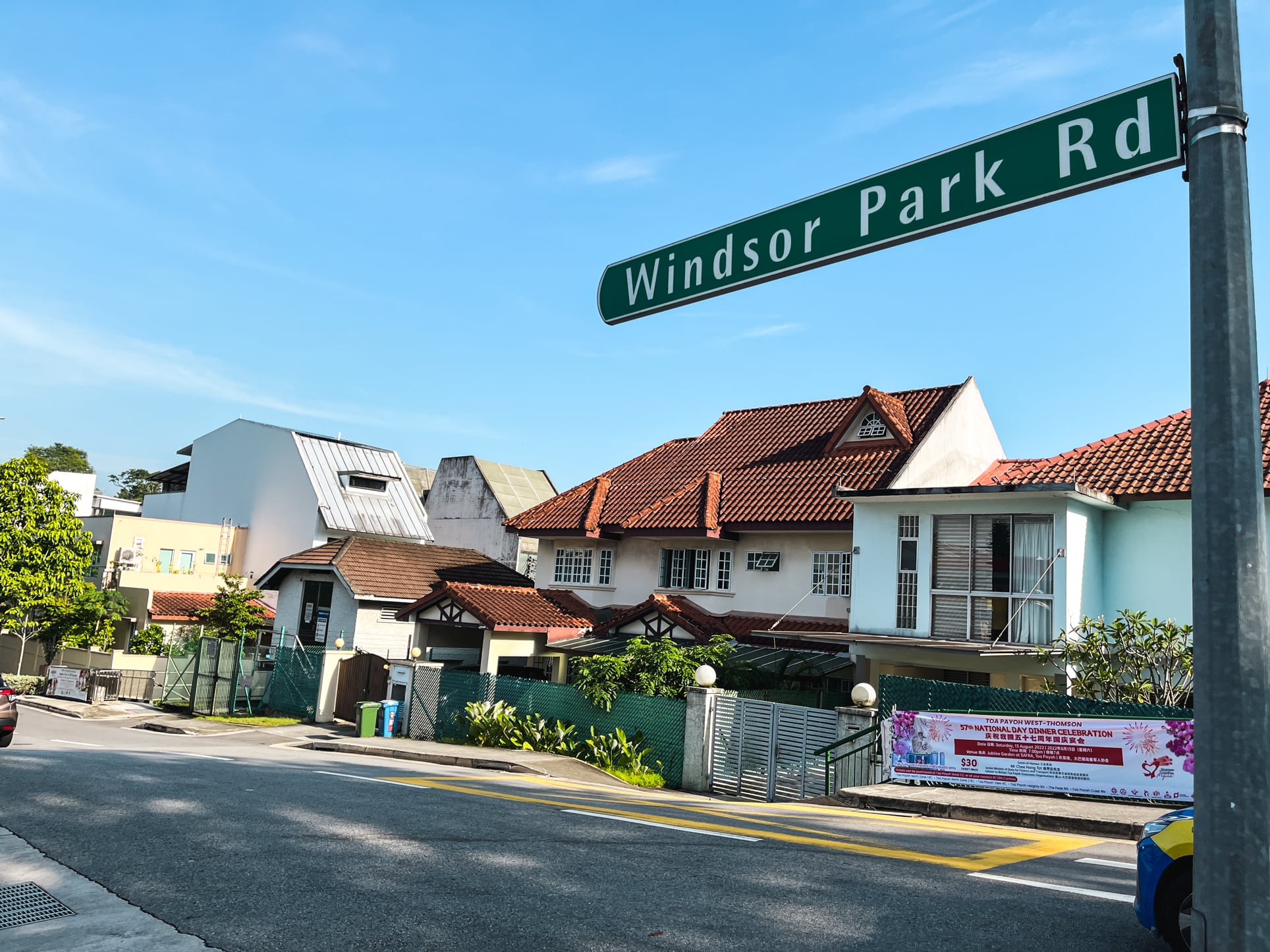 11
min read
Windsor Park Estate made the news in 2020 when 2 Good Class Bungalows (GCB) in the estate were sold for over $20 million during the circuit breaker. In fact, one sold for $21.68 million for a house without the buyer even viewing it!
Here's what is perhaps more interesting to most people: Did you know that there are also terrace houses in the same estate? I only found out through a reader who asked for a tour of Windsor Park Estate (I had not known before I visited).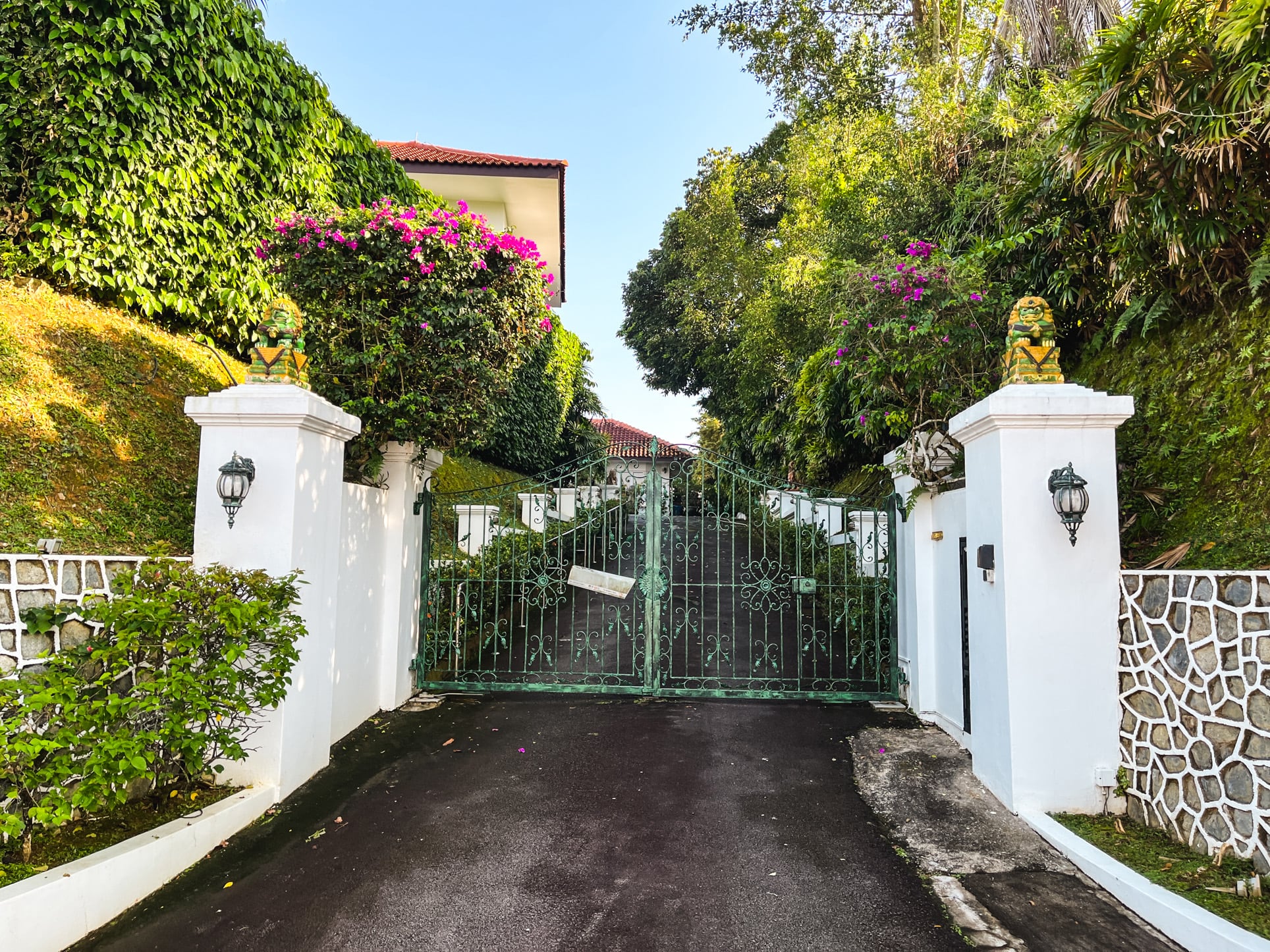 I was quite charmed by Windsor Park, as it is a lovely estate that is not too crowded (fewer parking issues thanks to the GCBs), close to nature, and has many amenities close by. If you're wondering about the connection between GCBs and parking: GCBs = land large enough to park inside your house = space along the roads for other people to park! (How the GCB residents feel about your parking outside their house, I'm not sure, but there were no white lines drawn on the road.)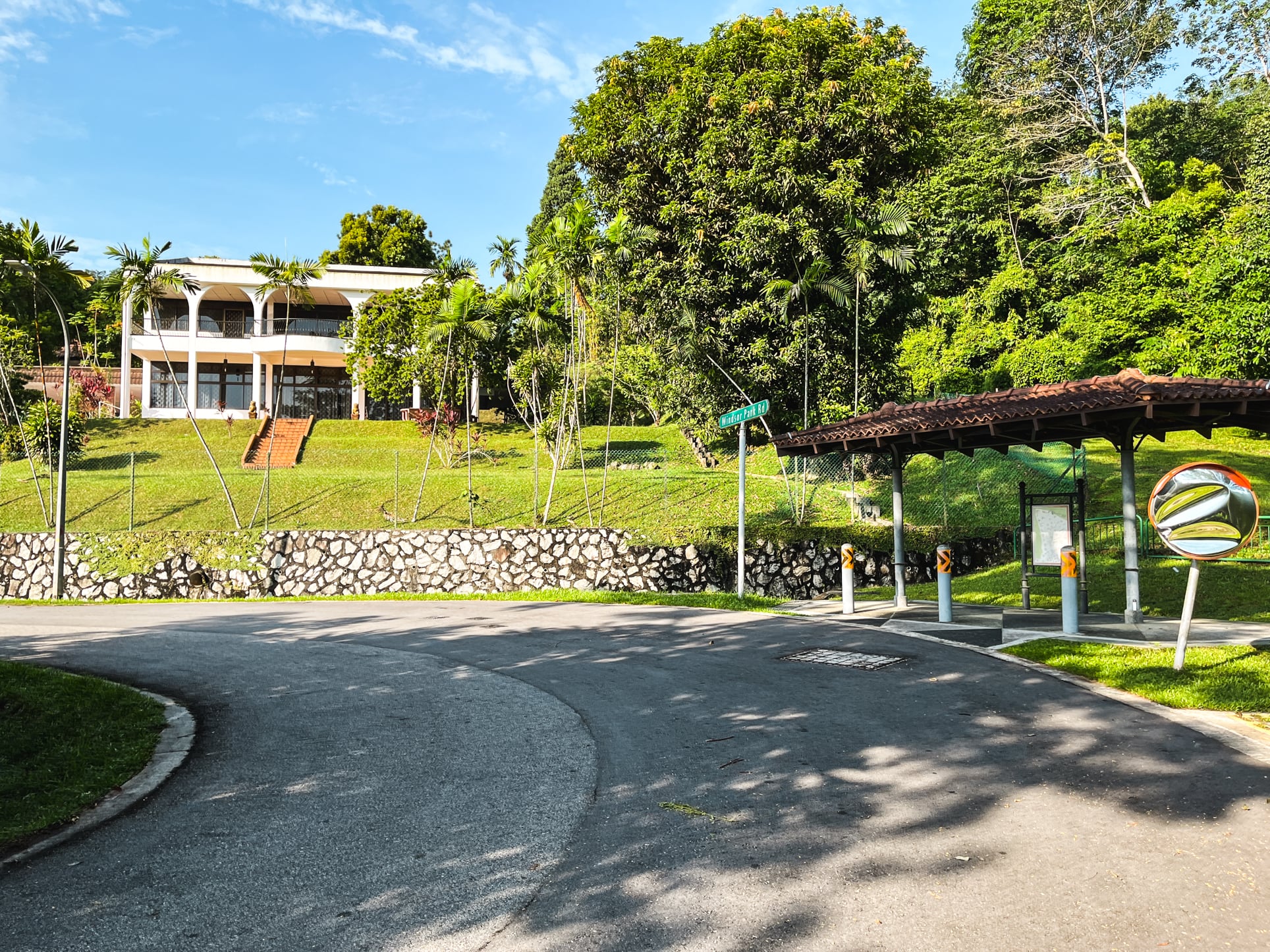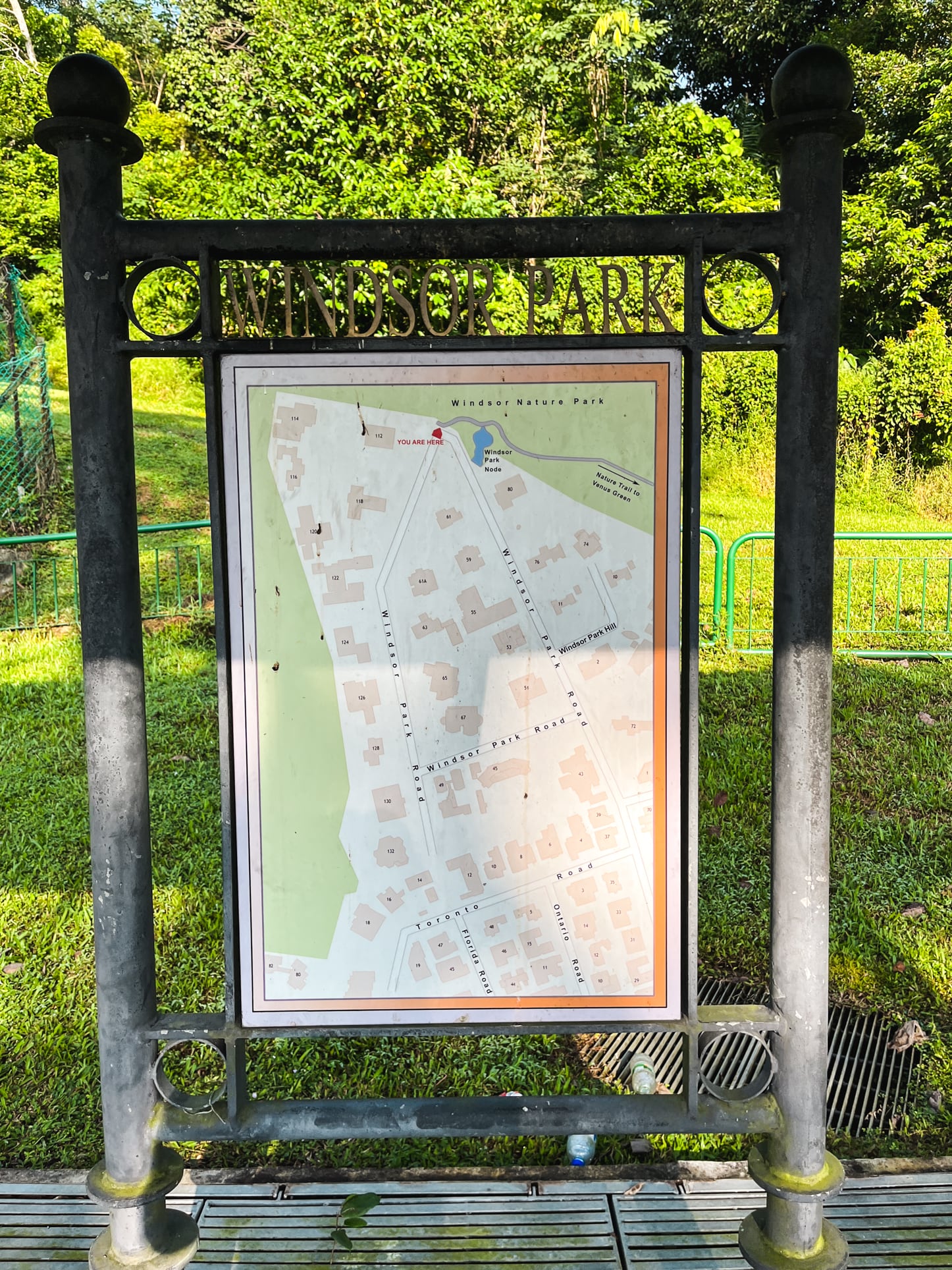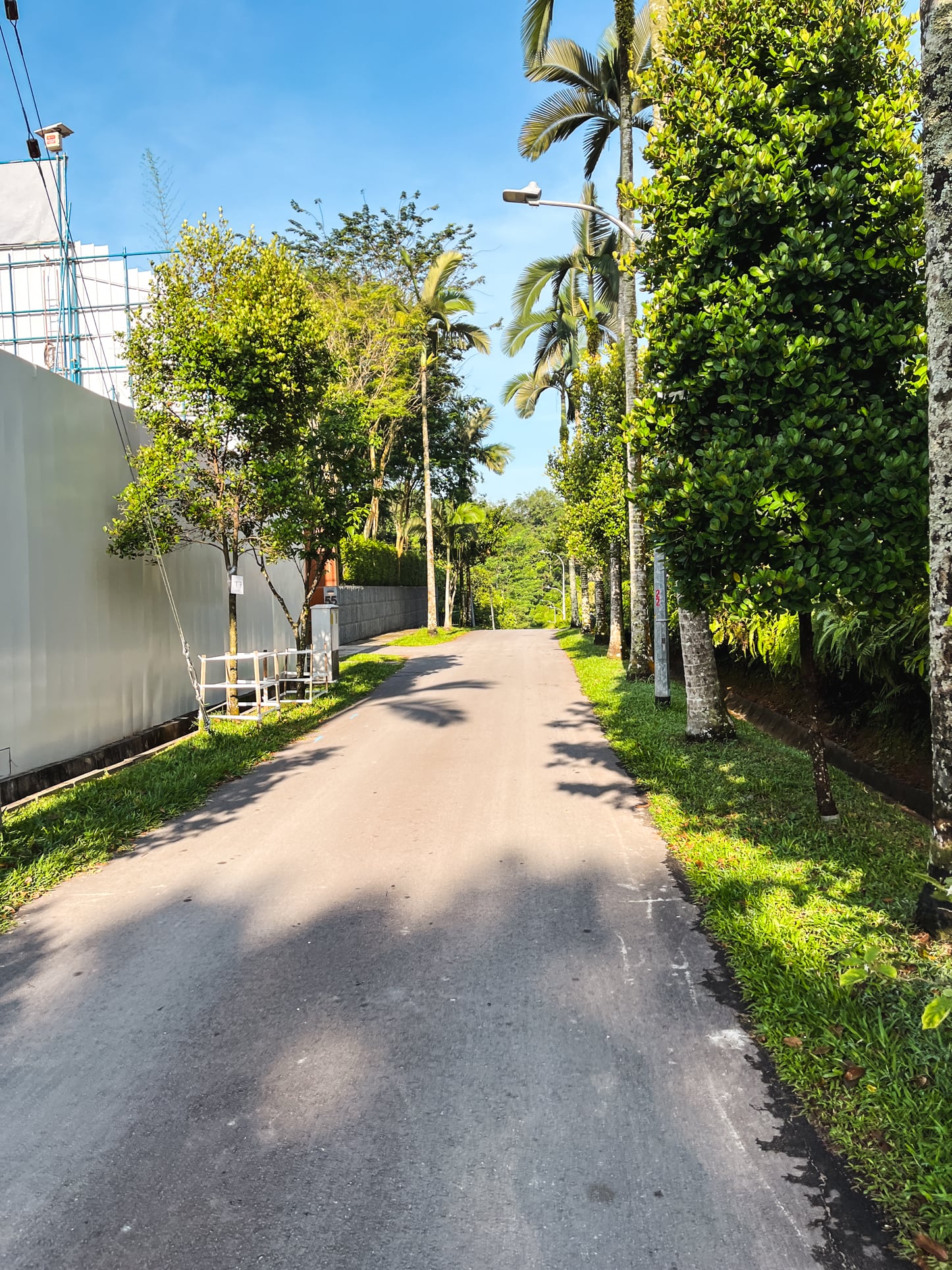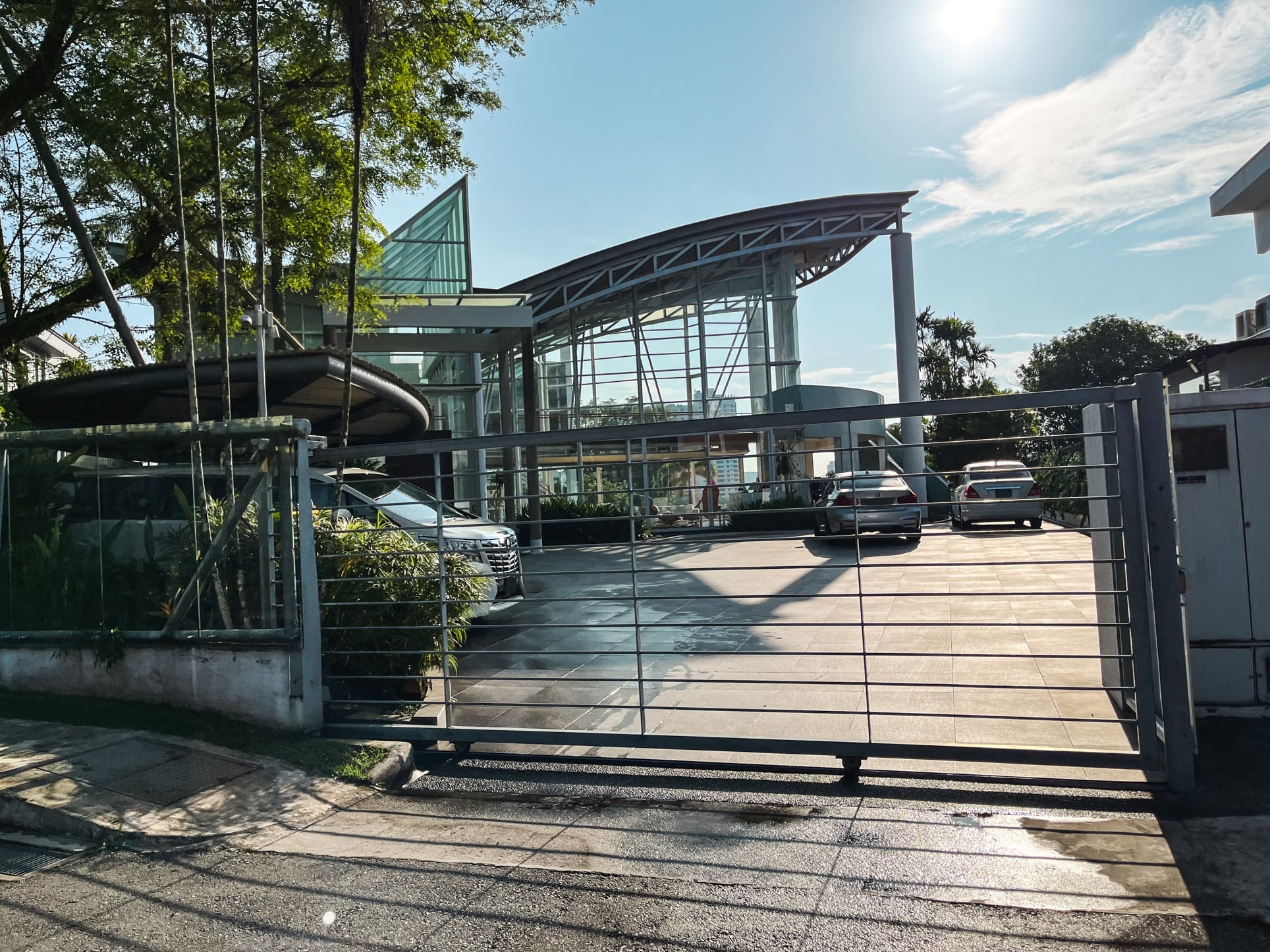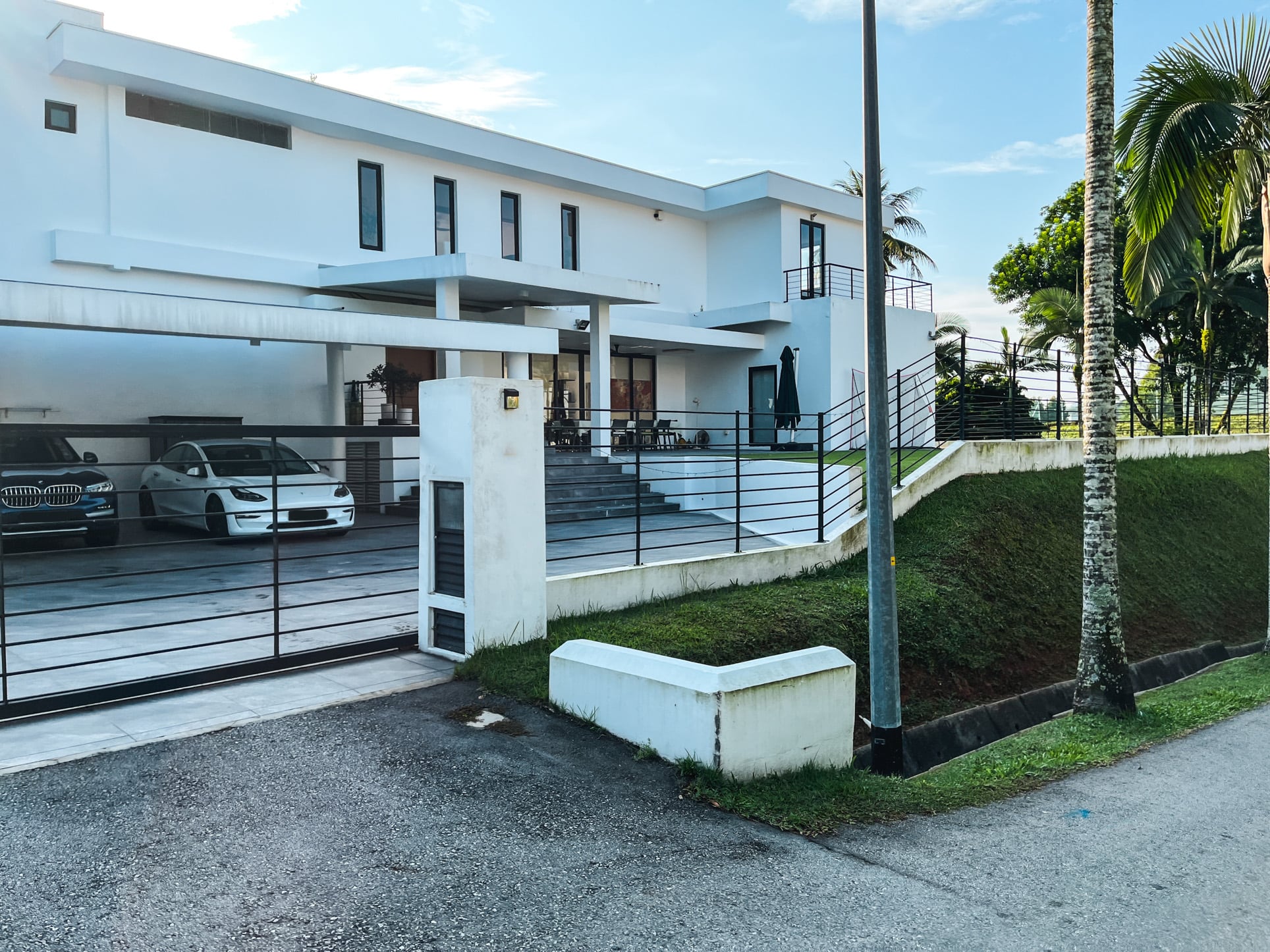 There are many more gorgeous houses here, but I figure most people prefer to see a tour of the part that they can actually afford, so I'll have to stop the house porn here. (If you would like a tour of a GCB estate, do let me know in the comments!)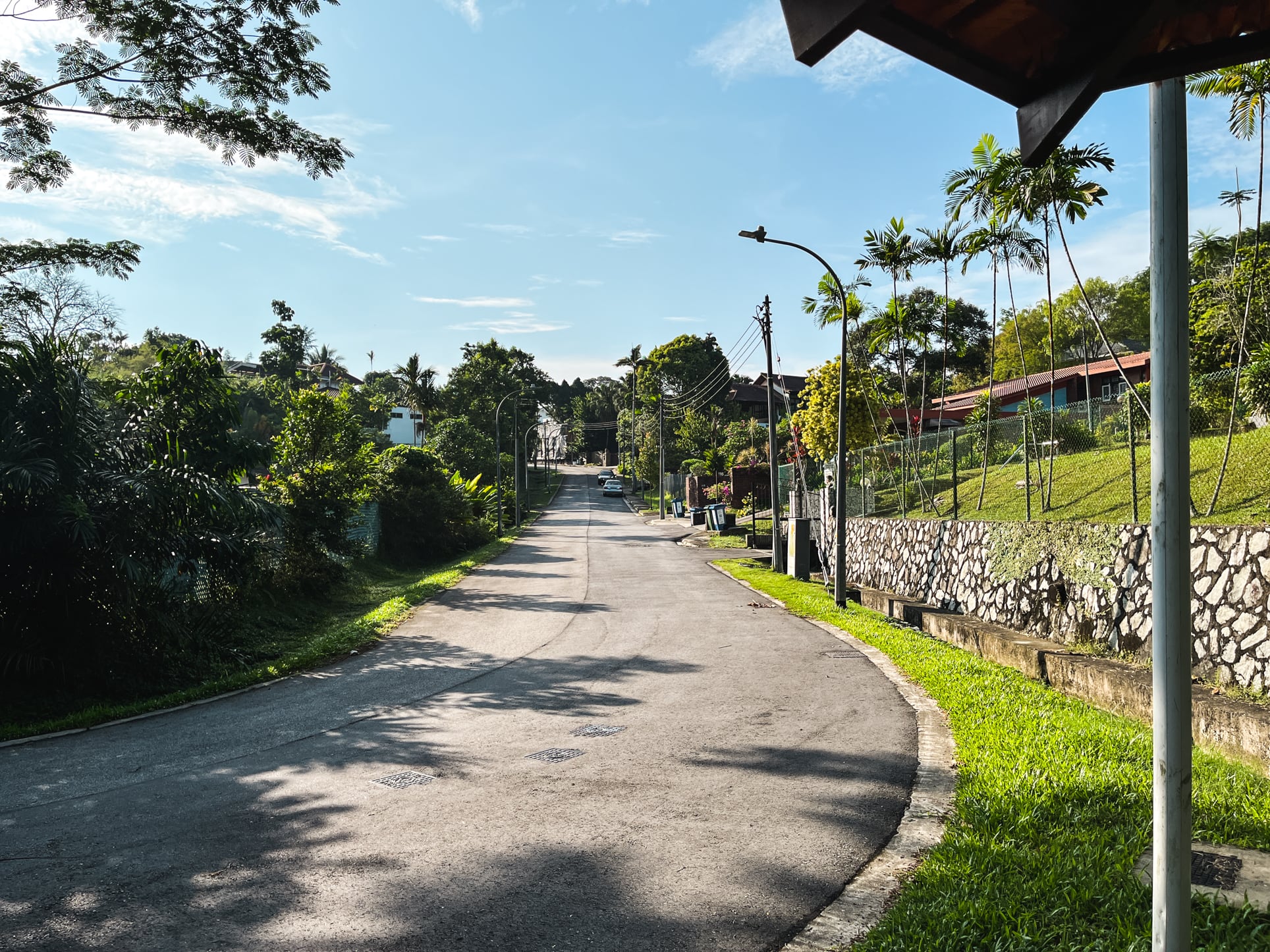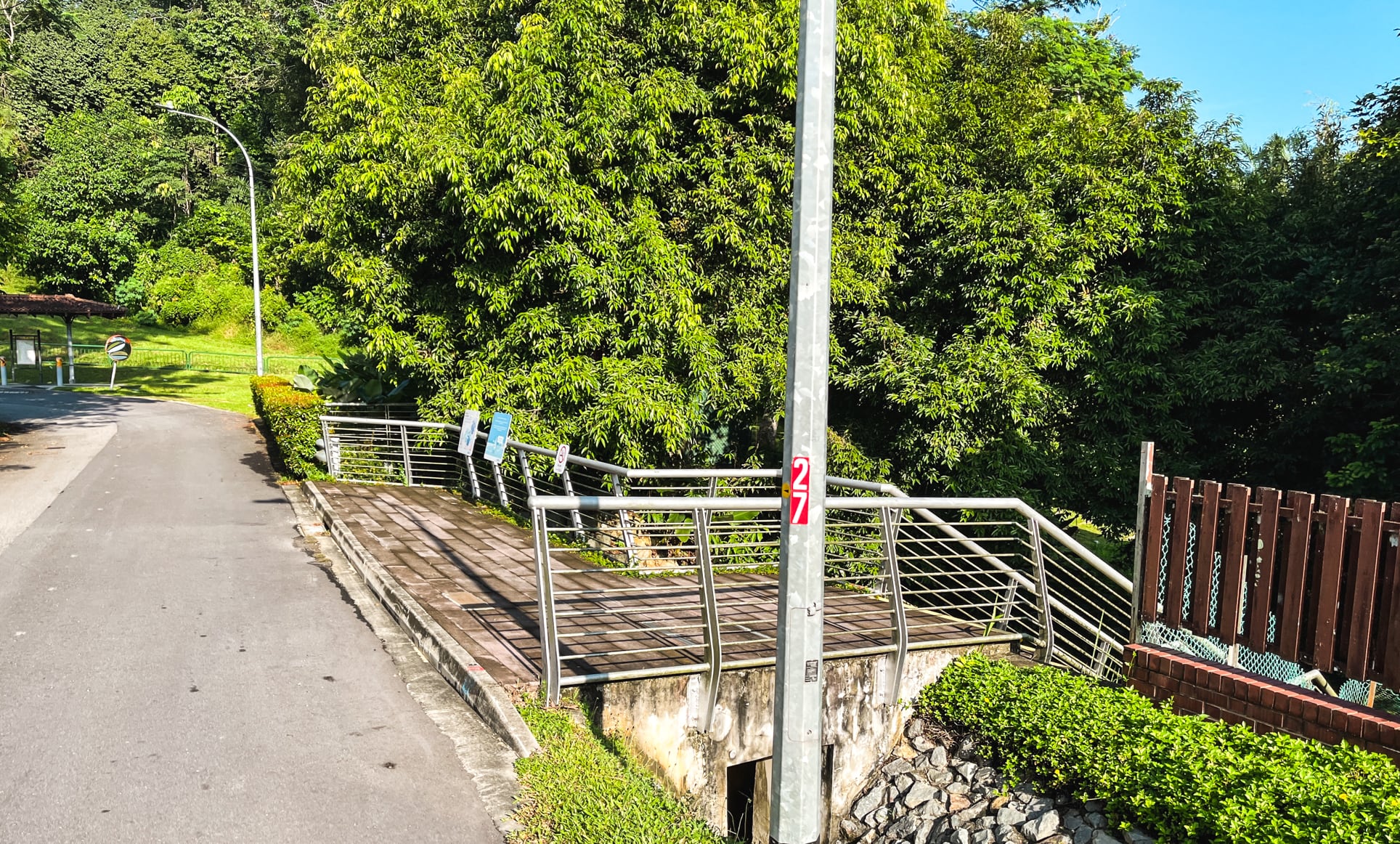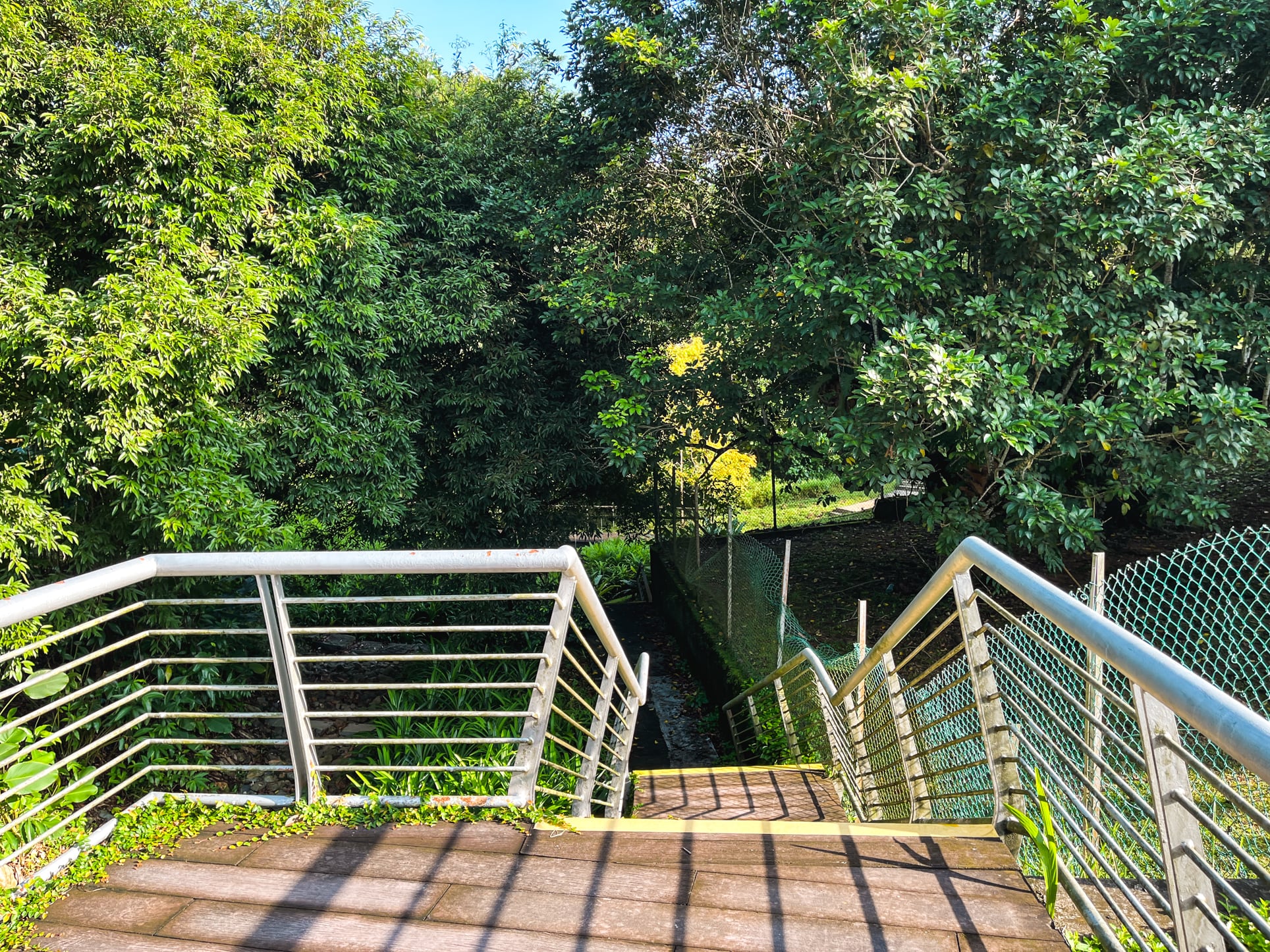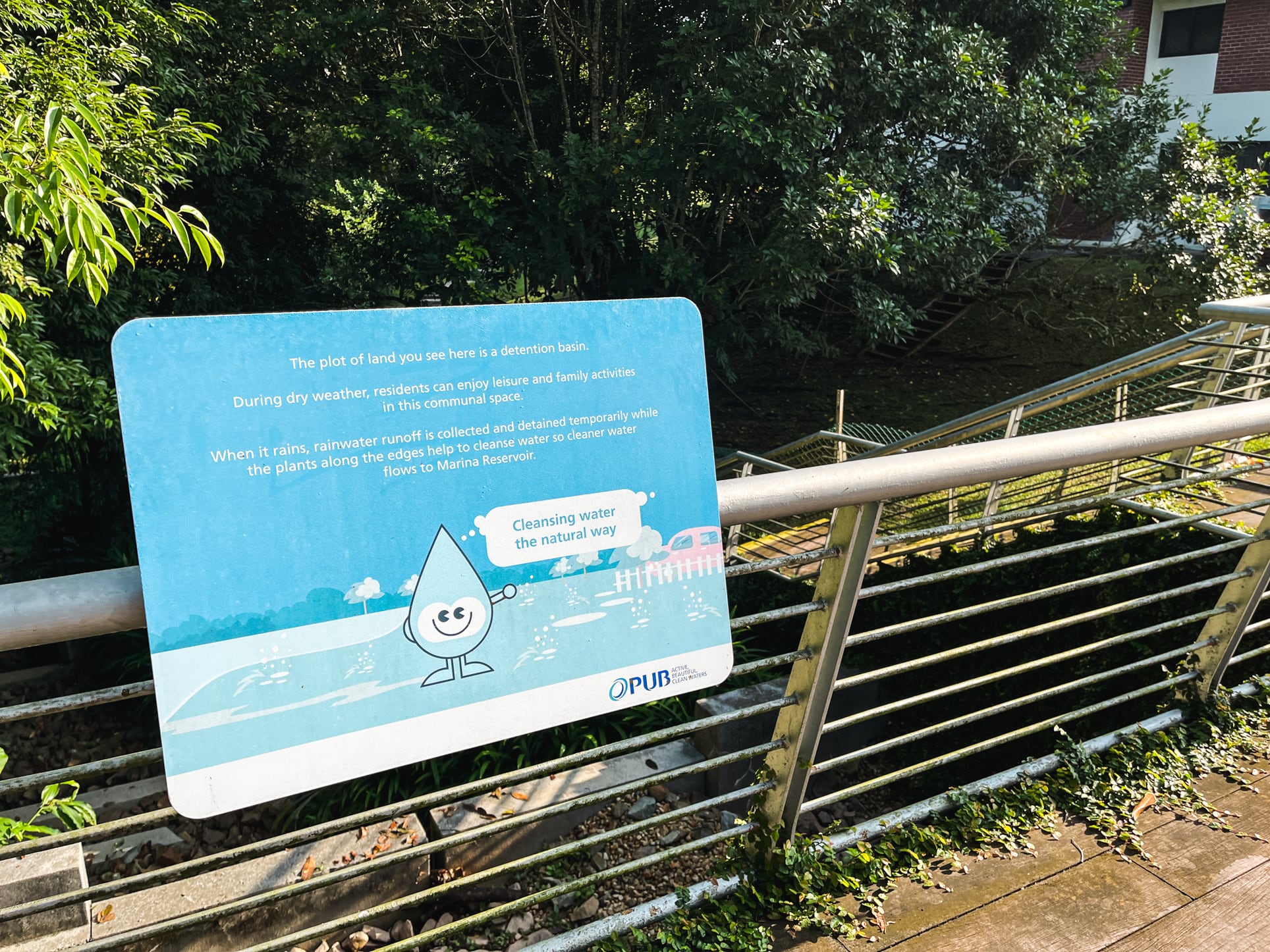 On the note of water basins: I didn't read any reports about flooding in the estate, although some parts of Windsor Nature Park have apparently previously flooded. Upper Thomson Road has also flooded more than once (2014, 2016, 2017, etc), but I'm not sure whether the floods will still be an issue now that the MRT has finished construction. (For your knowledge, the construction company, Sato Kogyo, carried out "unauthorised works that affected the public drainage there.")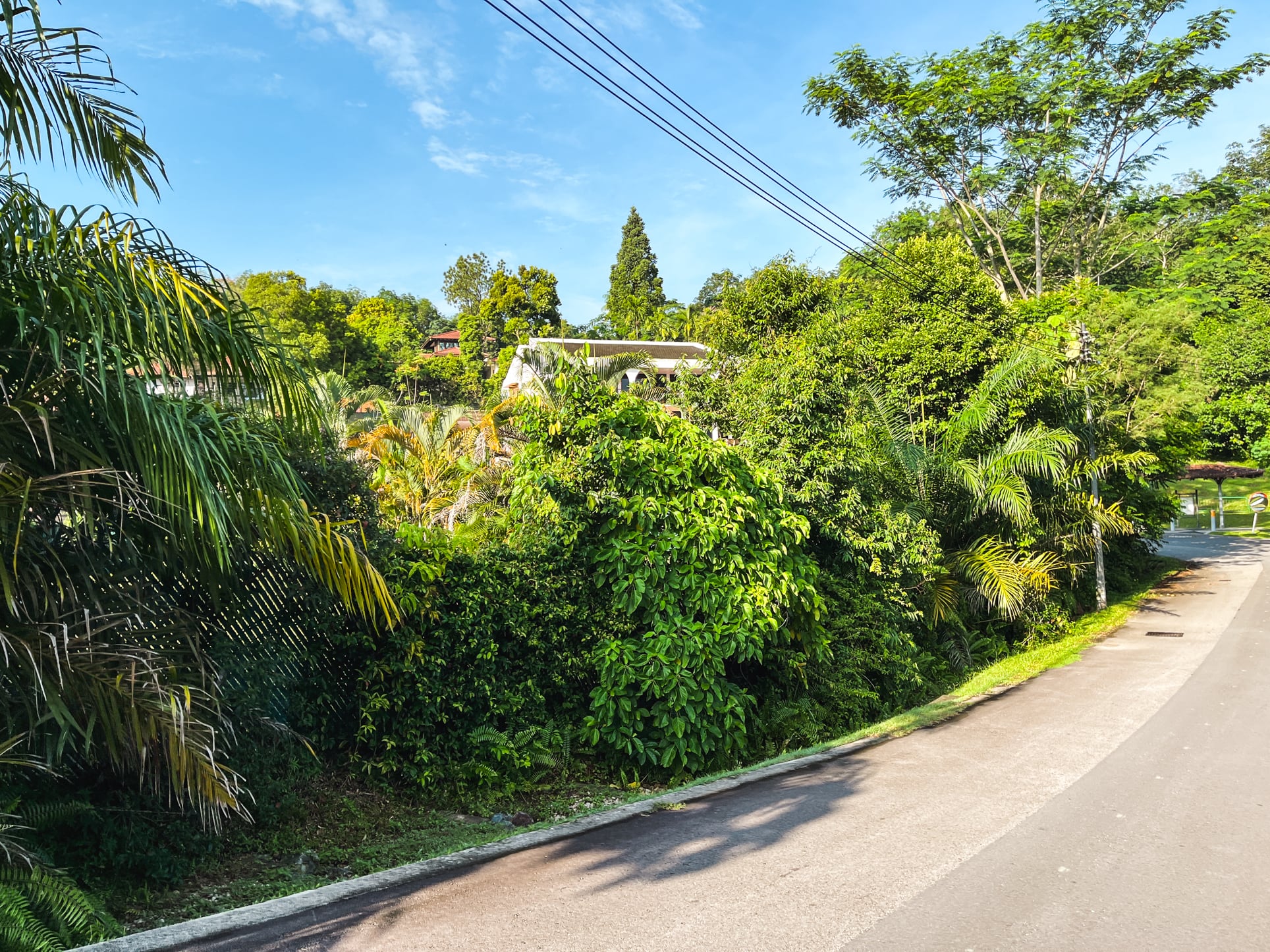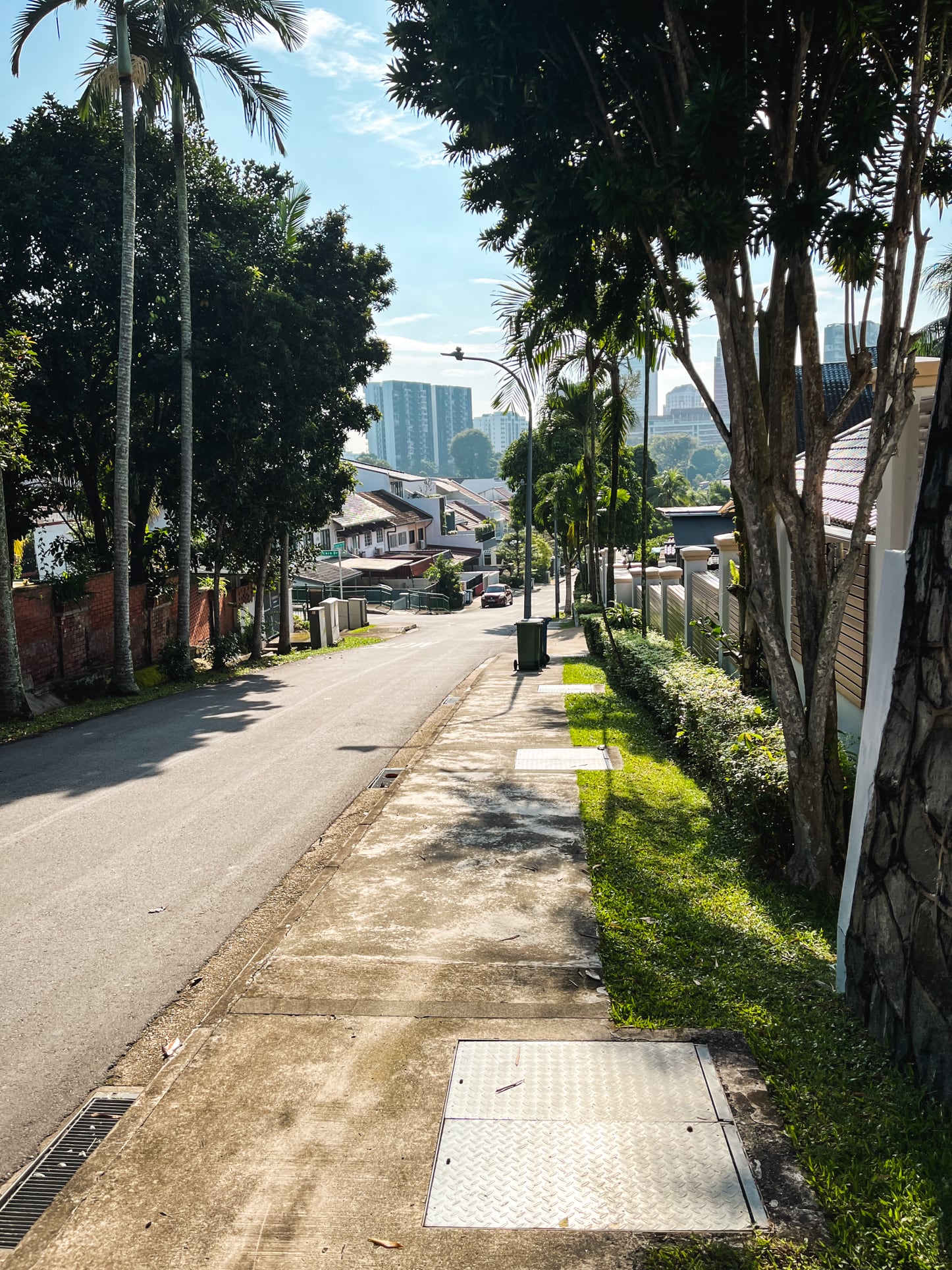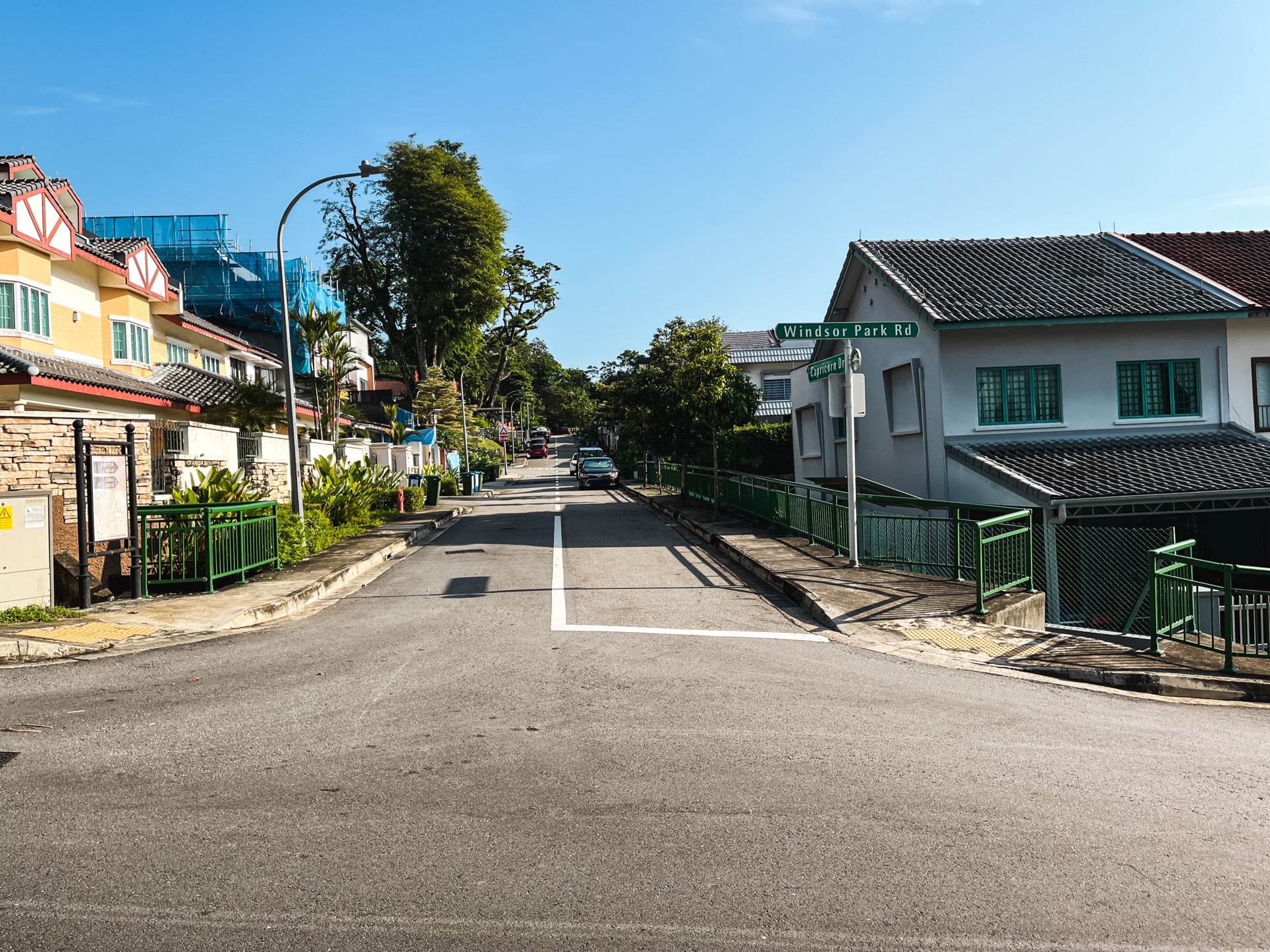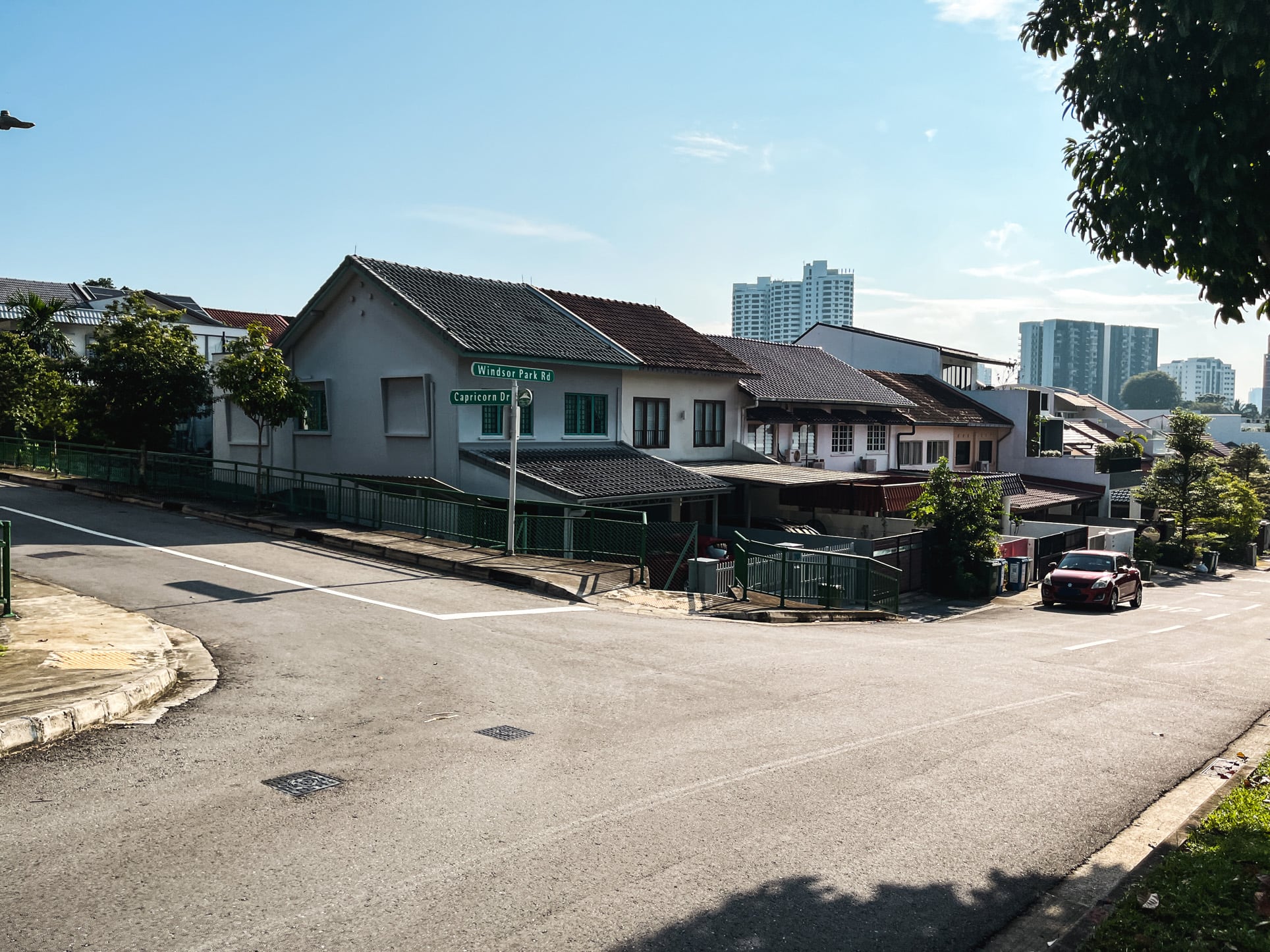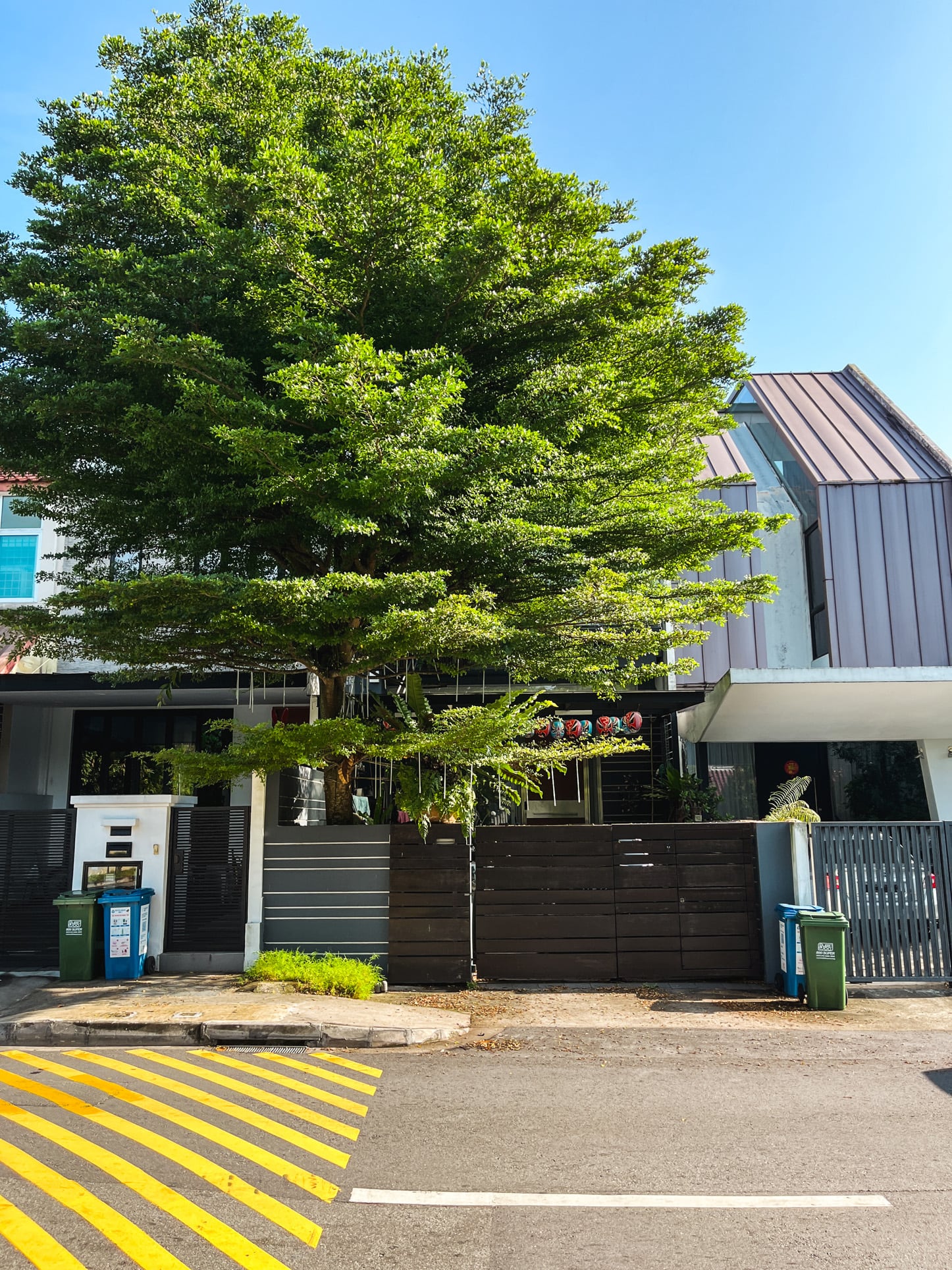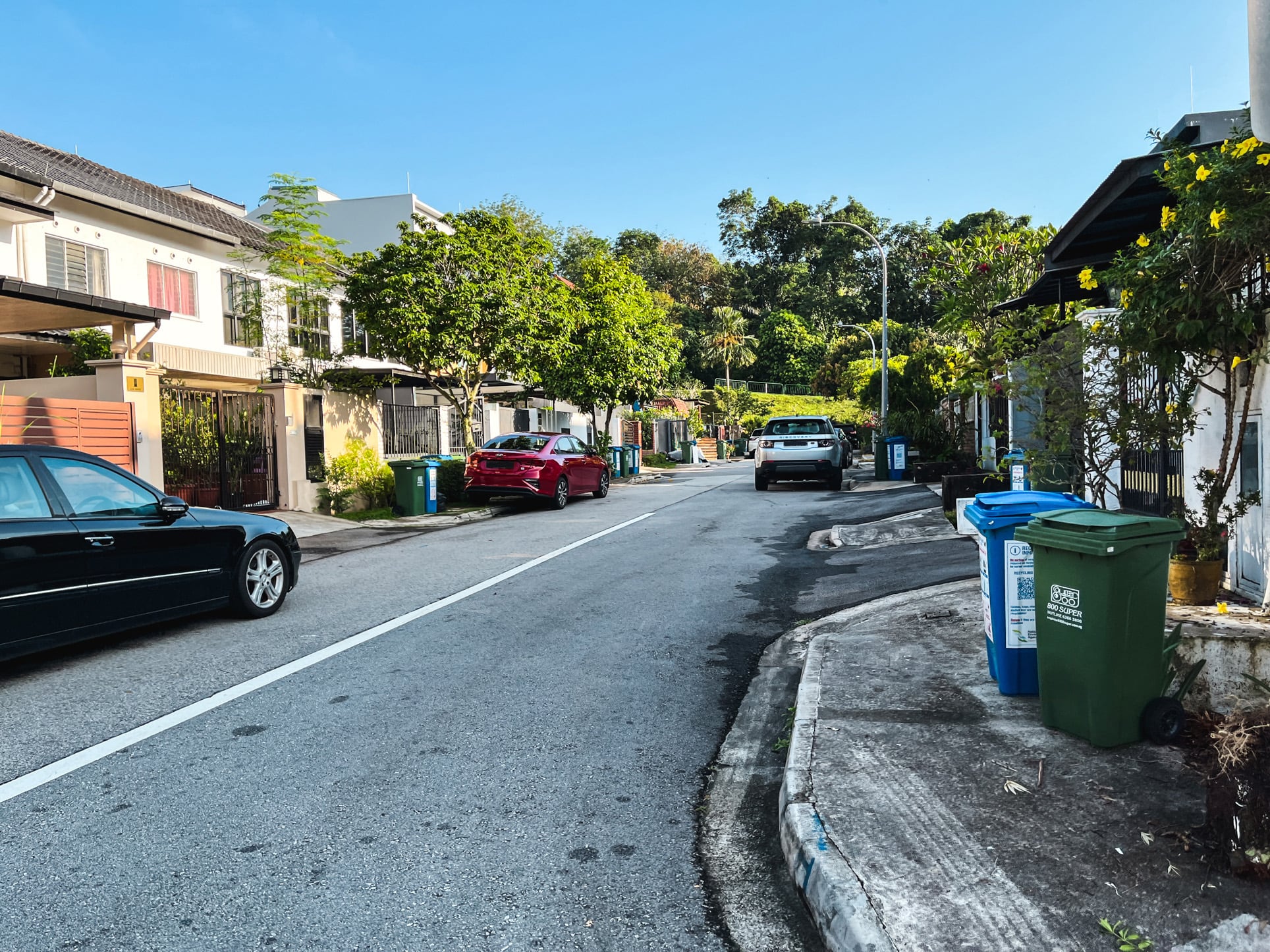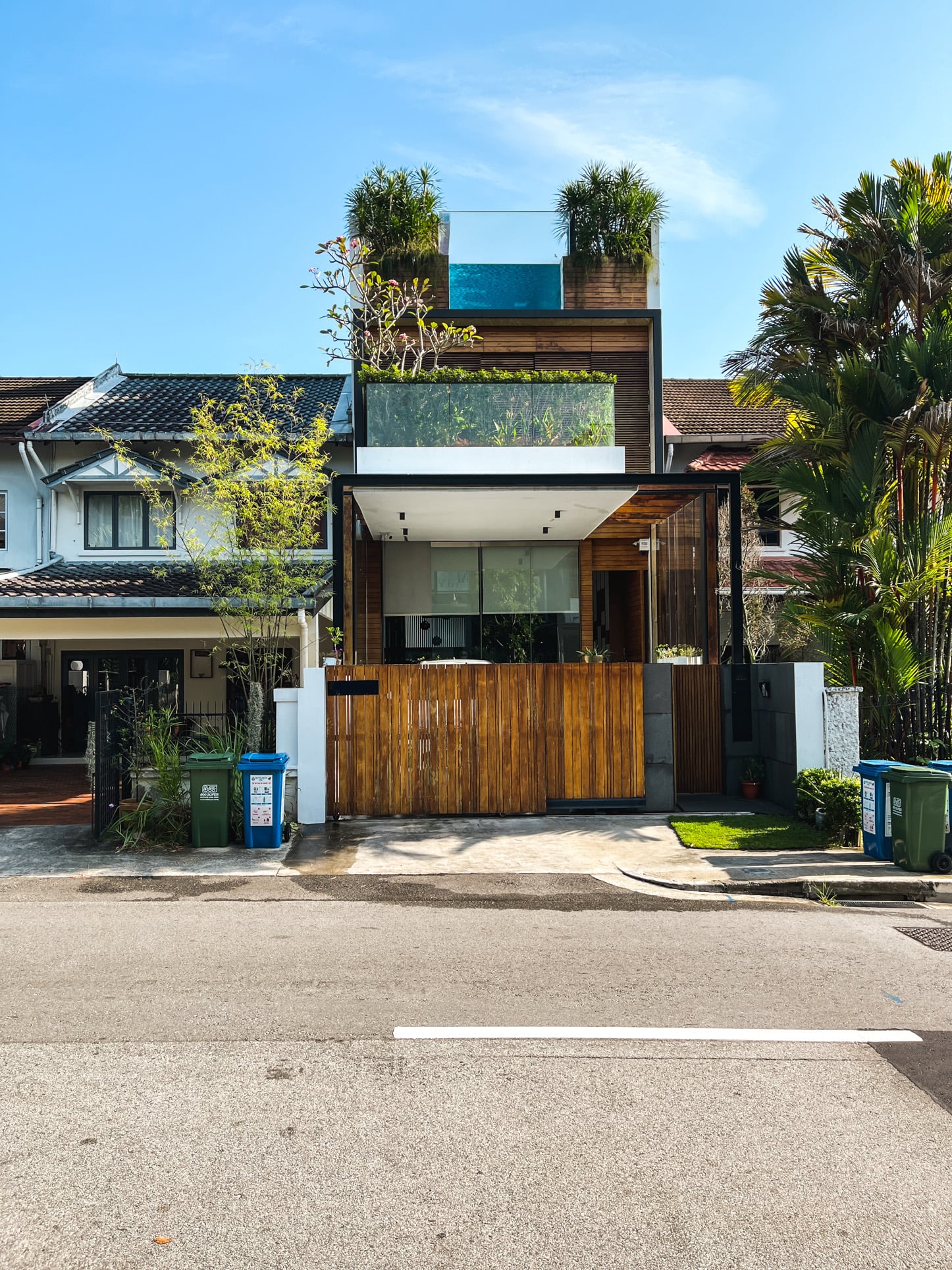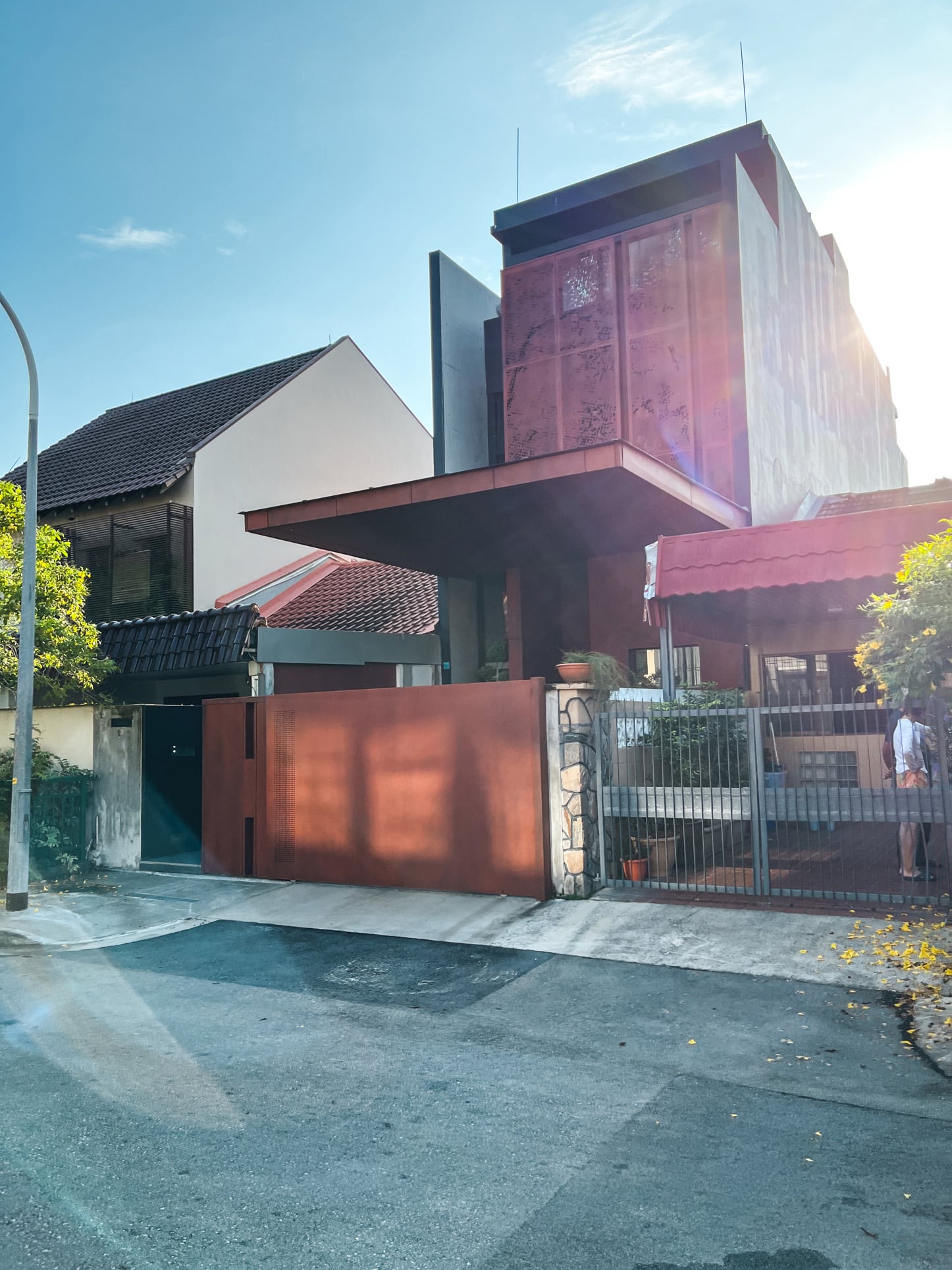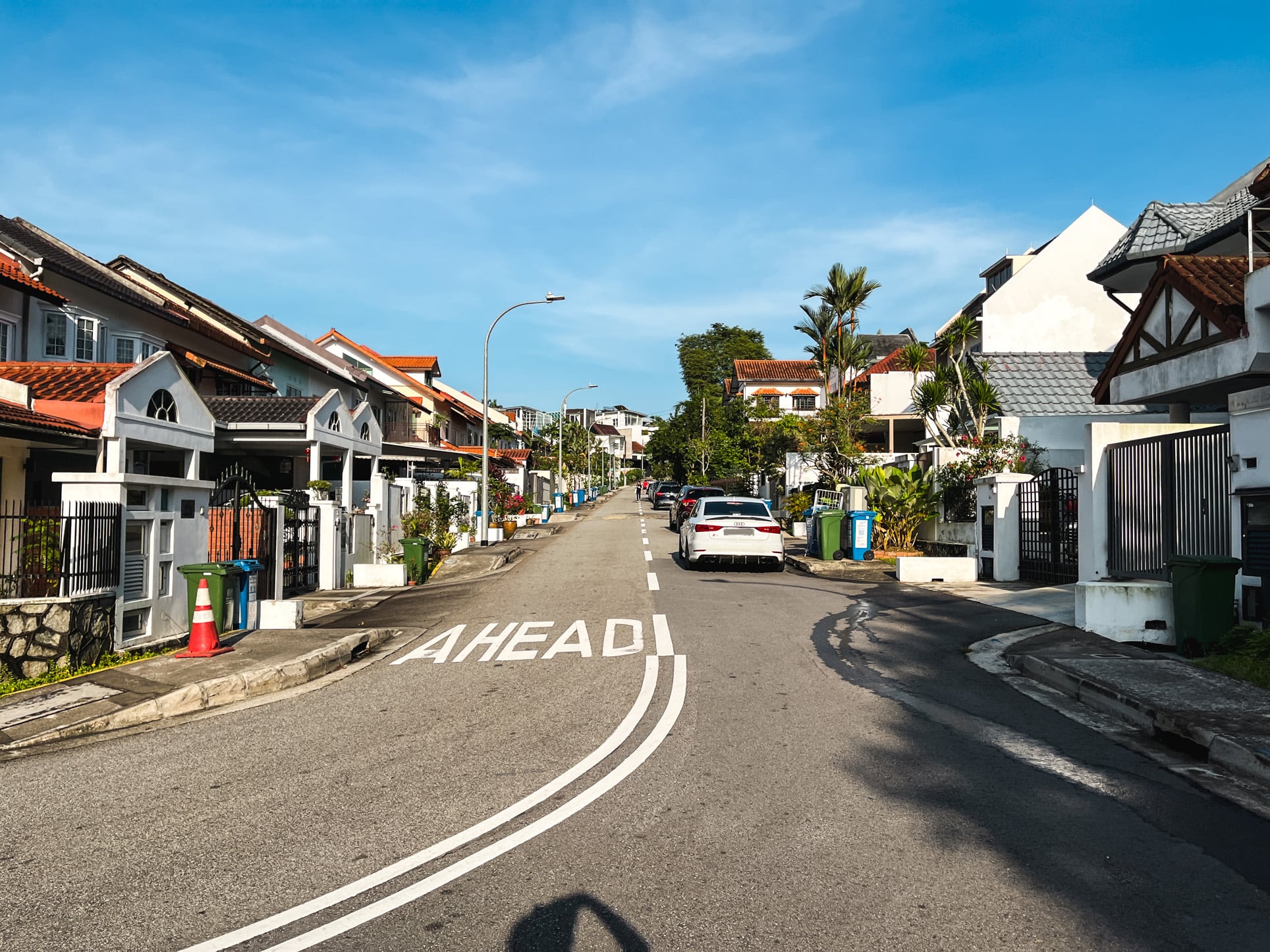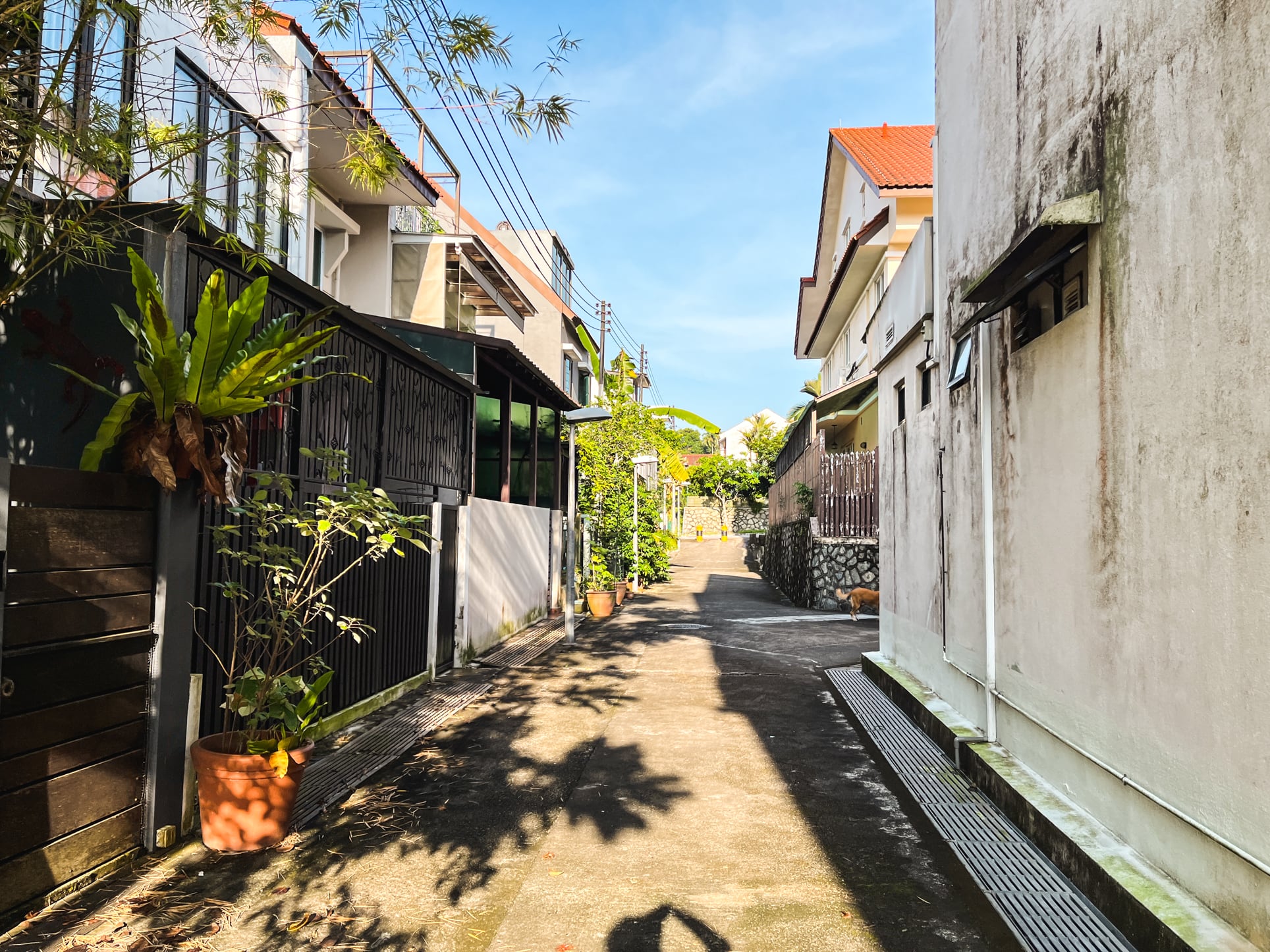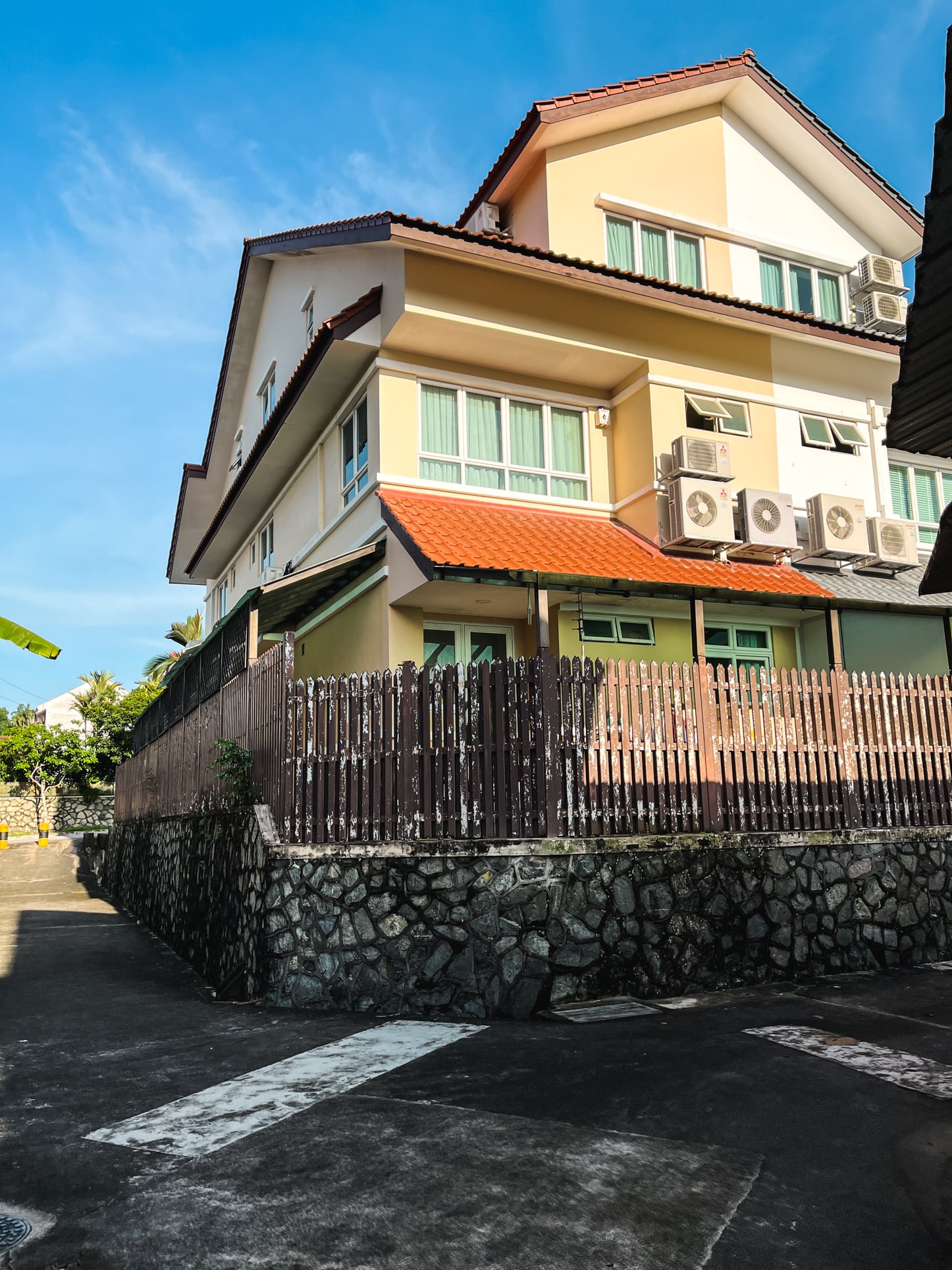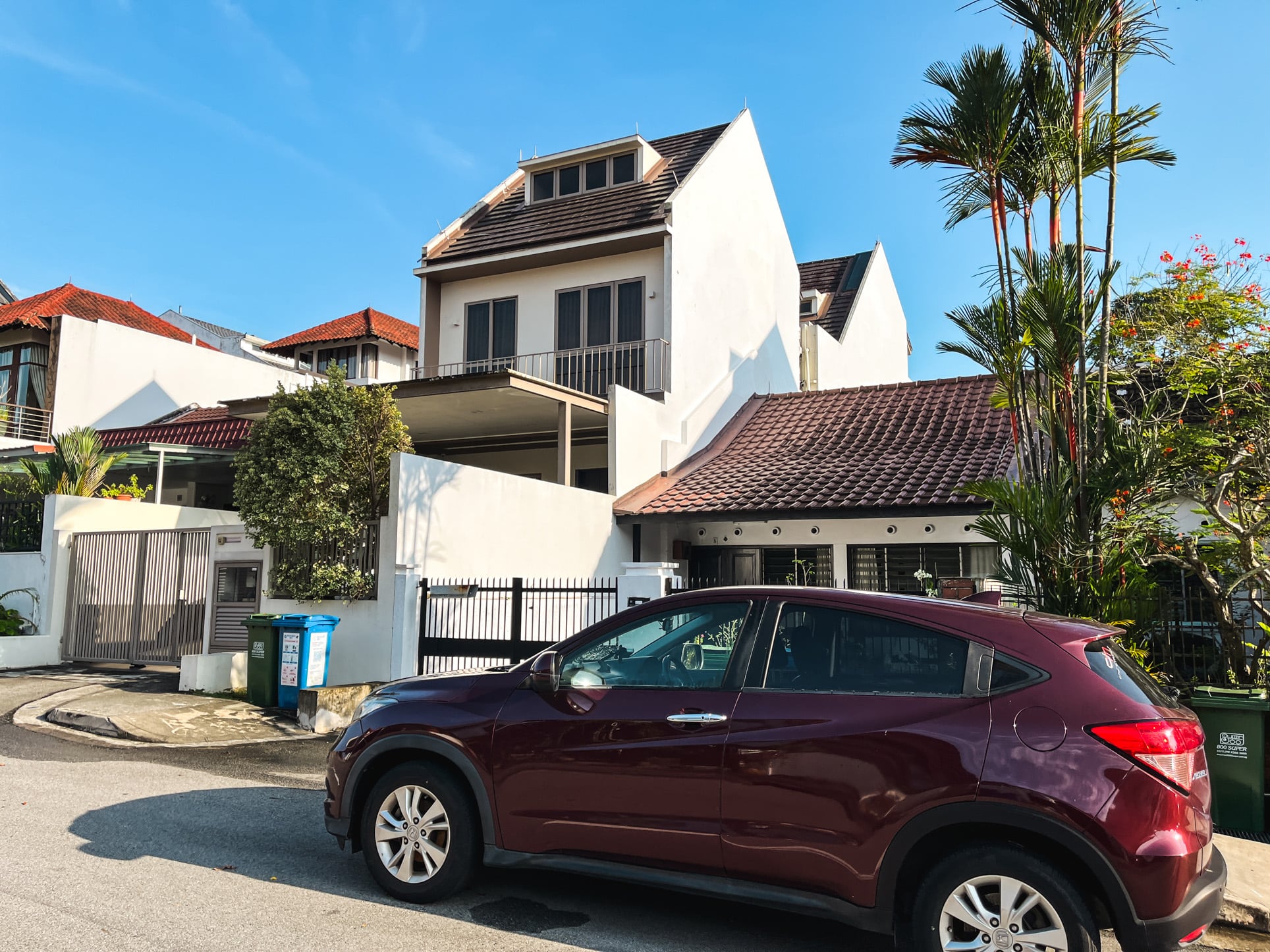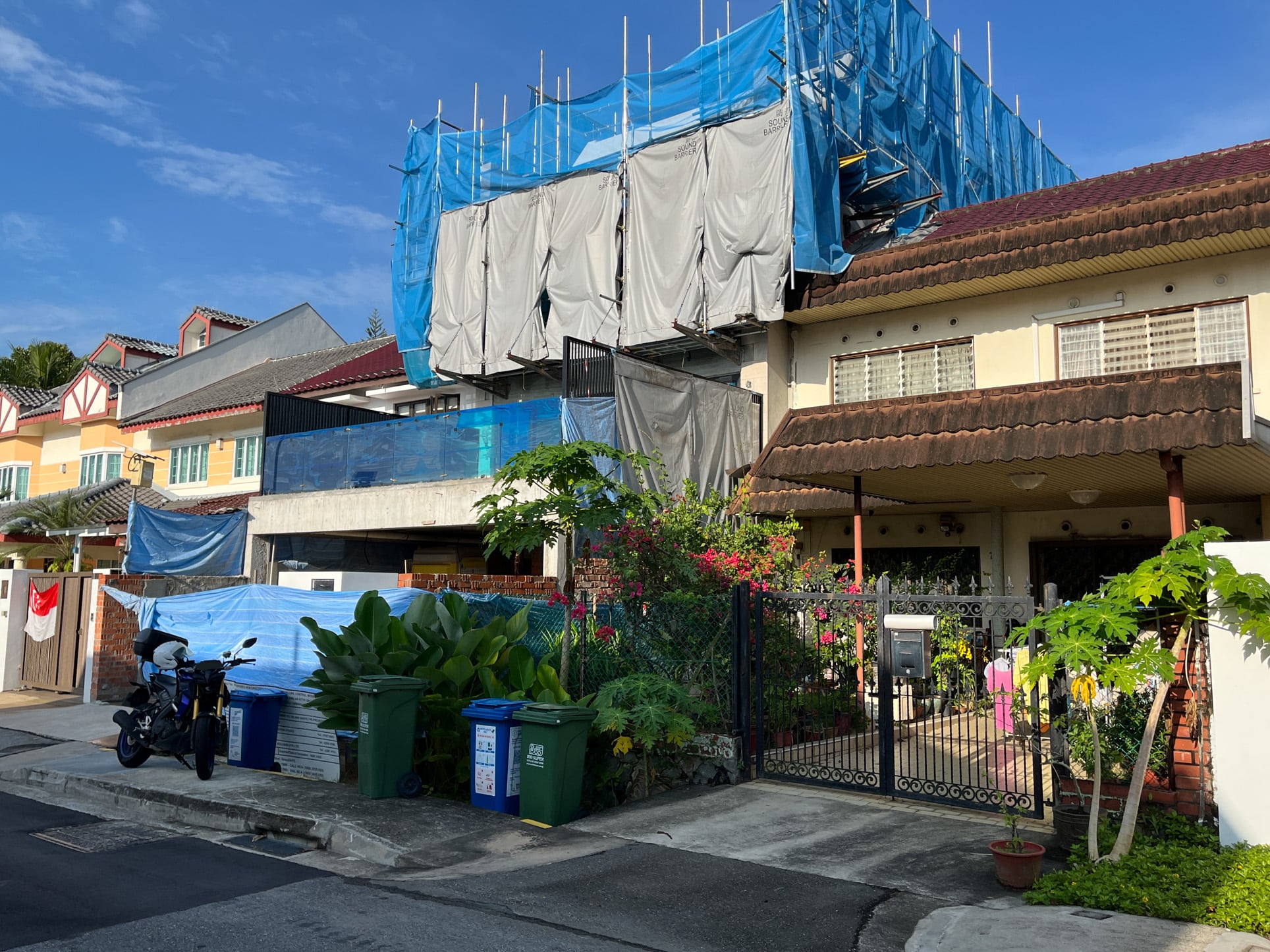 Amenities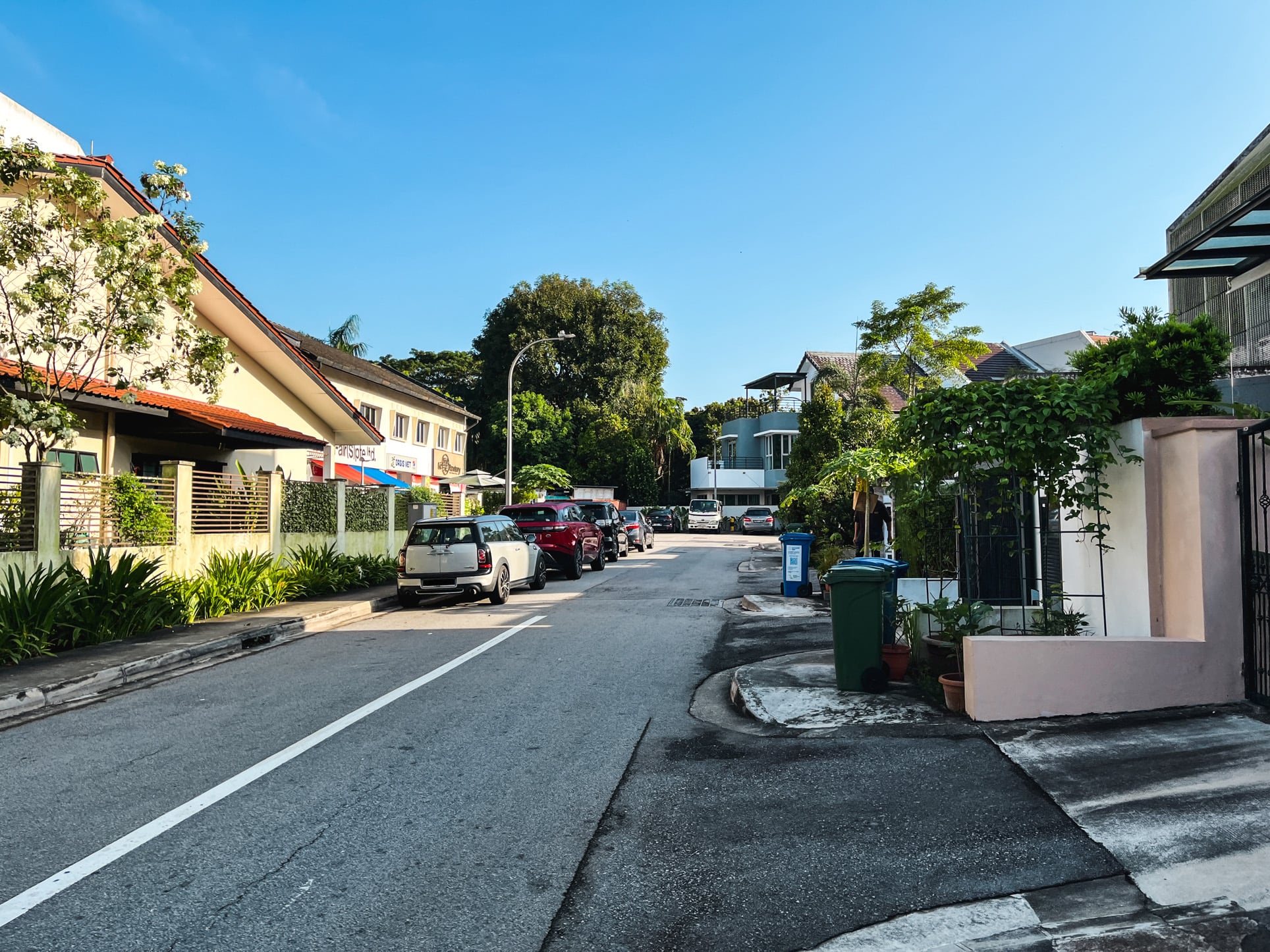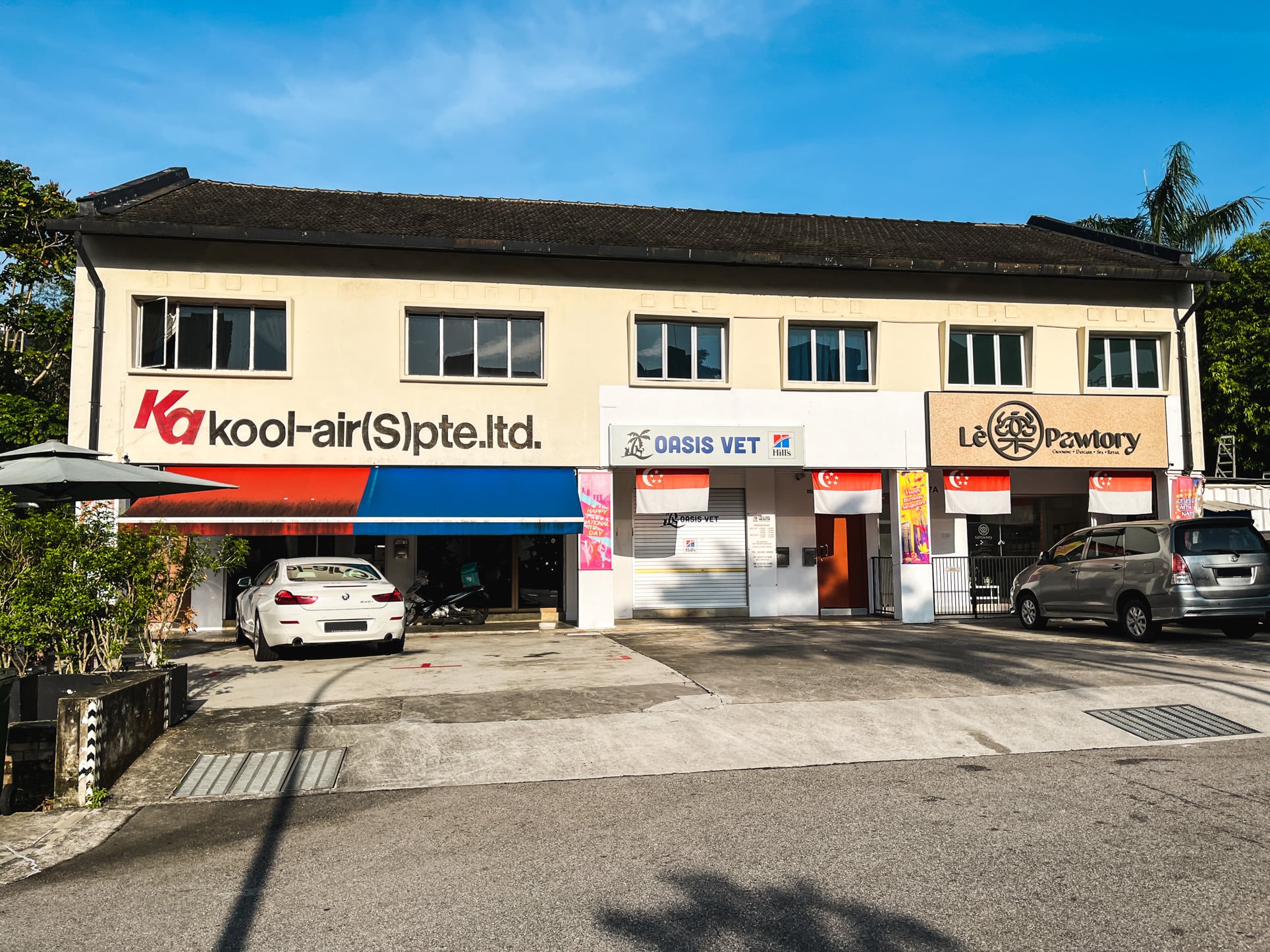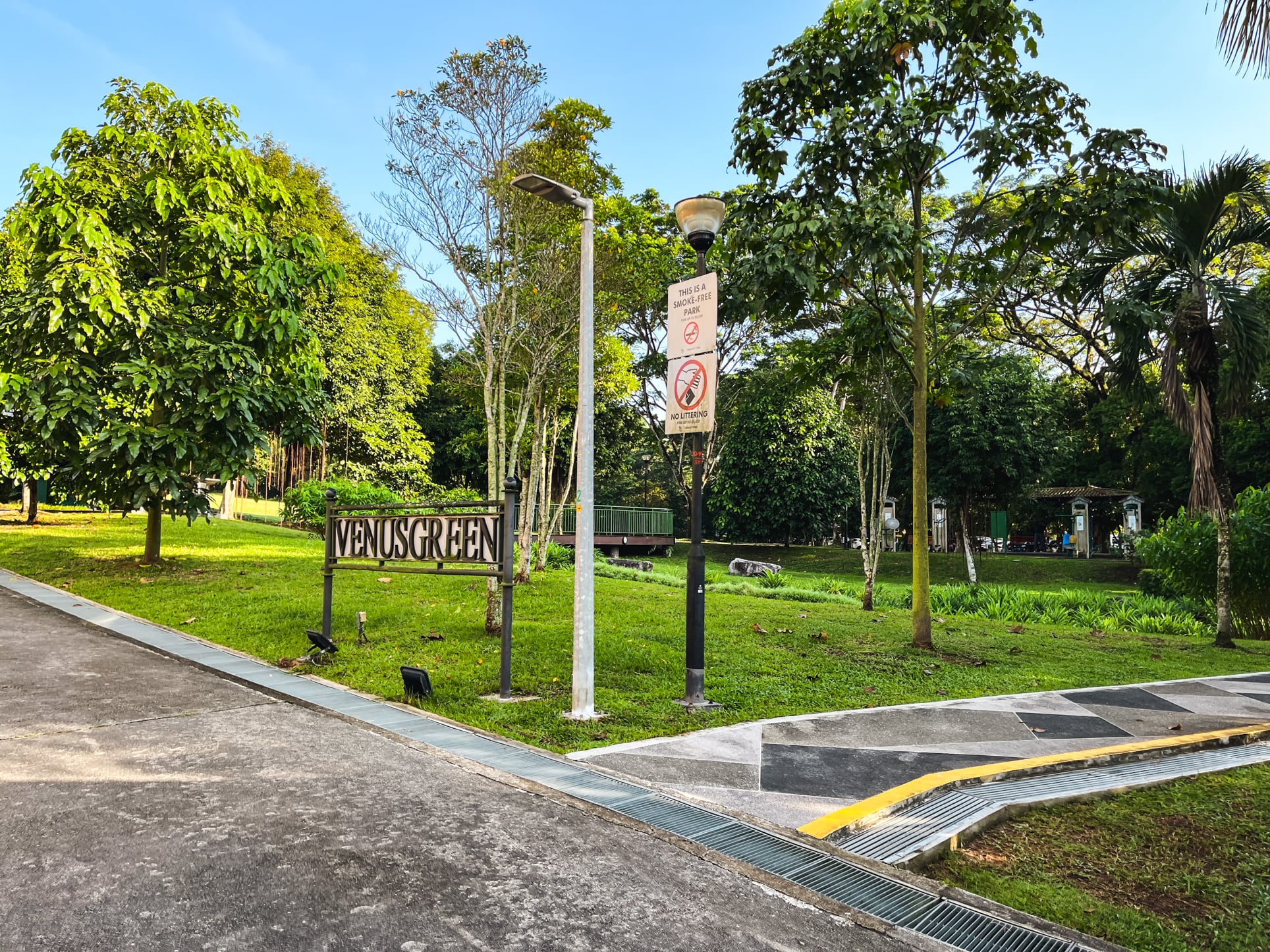 The shophouses are close to Venus Green, a small park at the start of the walking trails of Windsor Nature Park. The National Parks' website specifically mentions monkeys, so I guess that answers my questions about wildlife.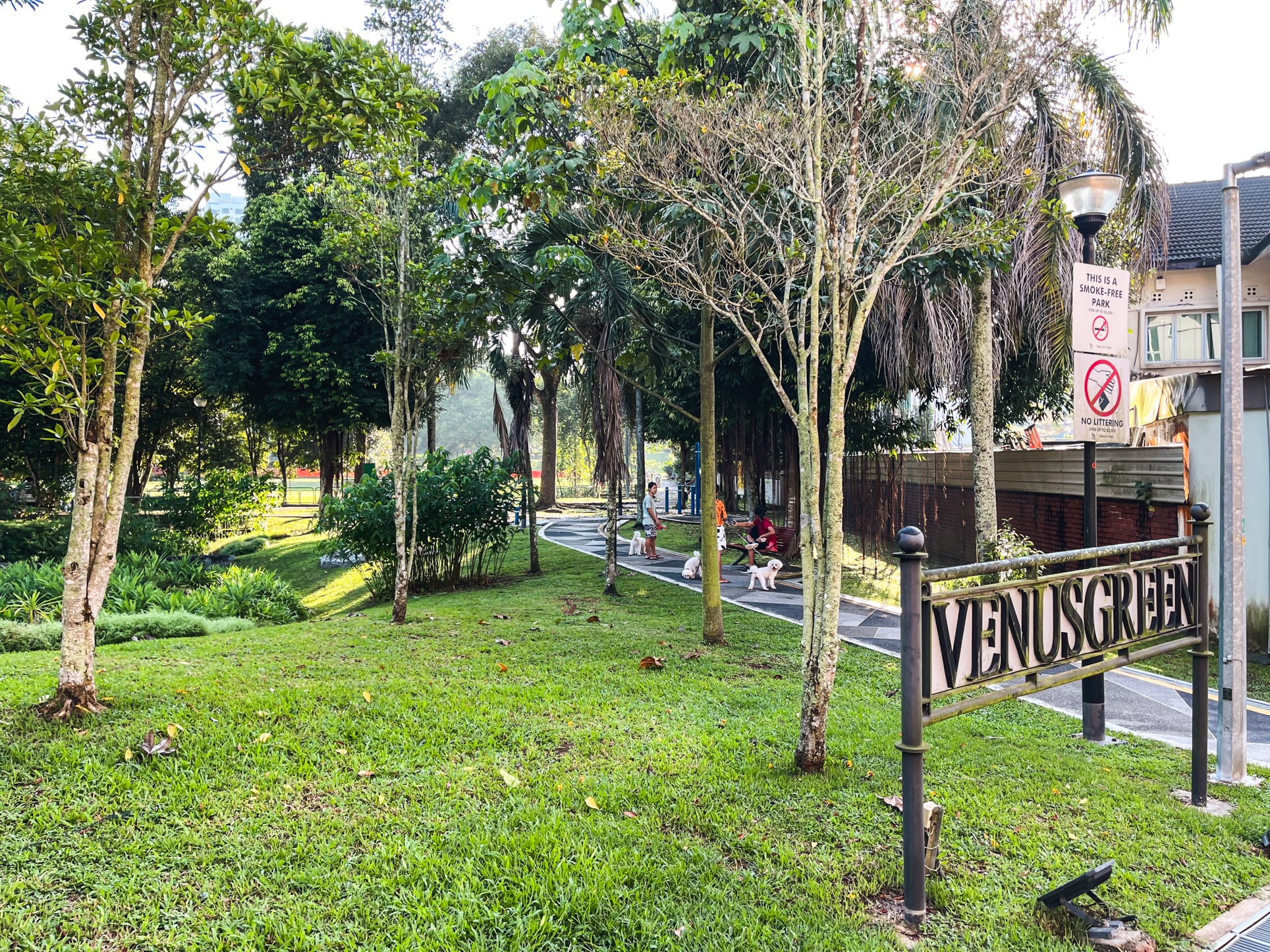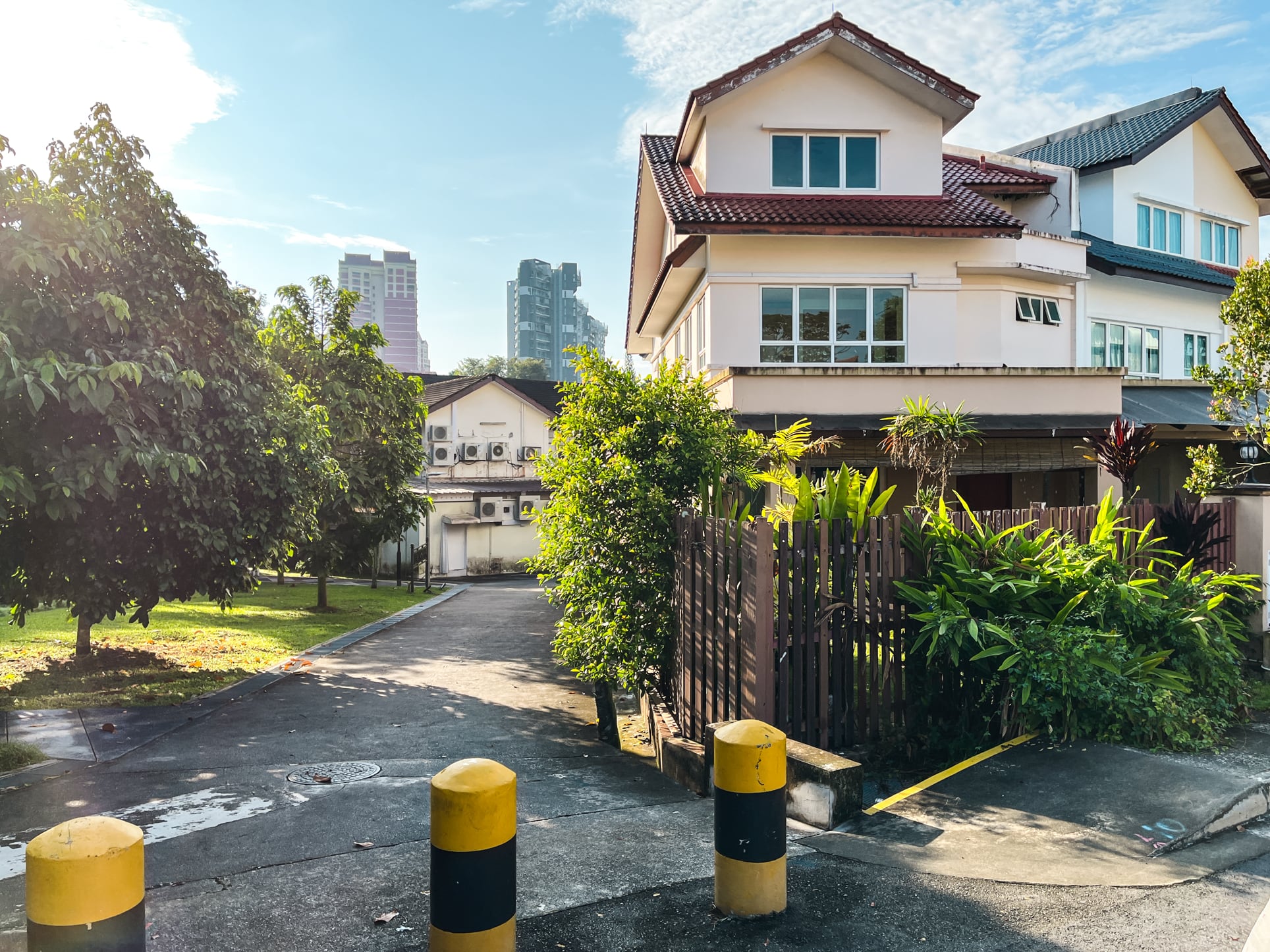 There is also a large playground at Jupiter Road/Capricorn Drive.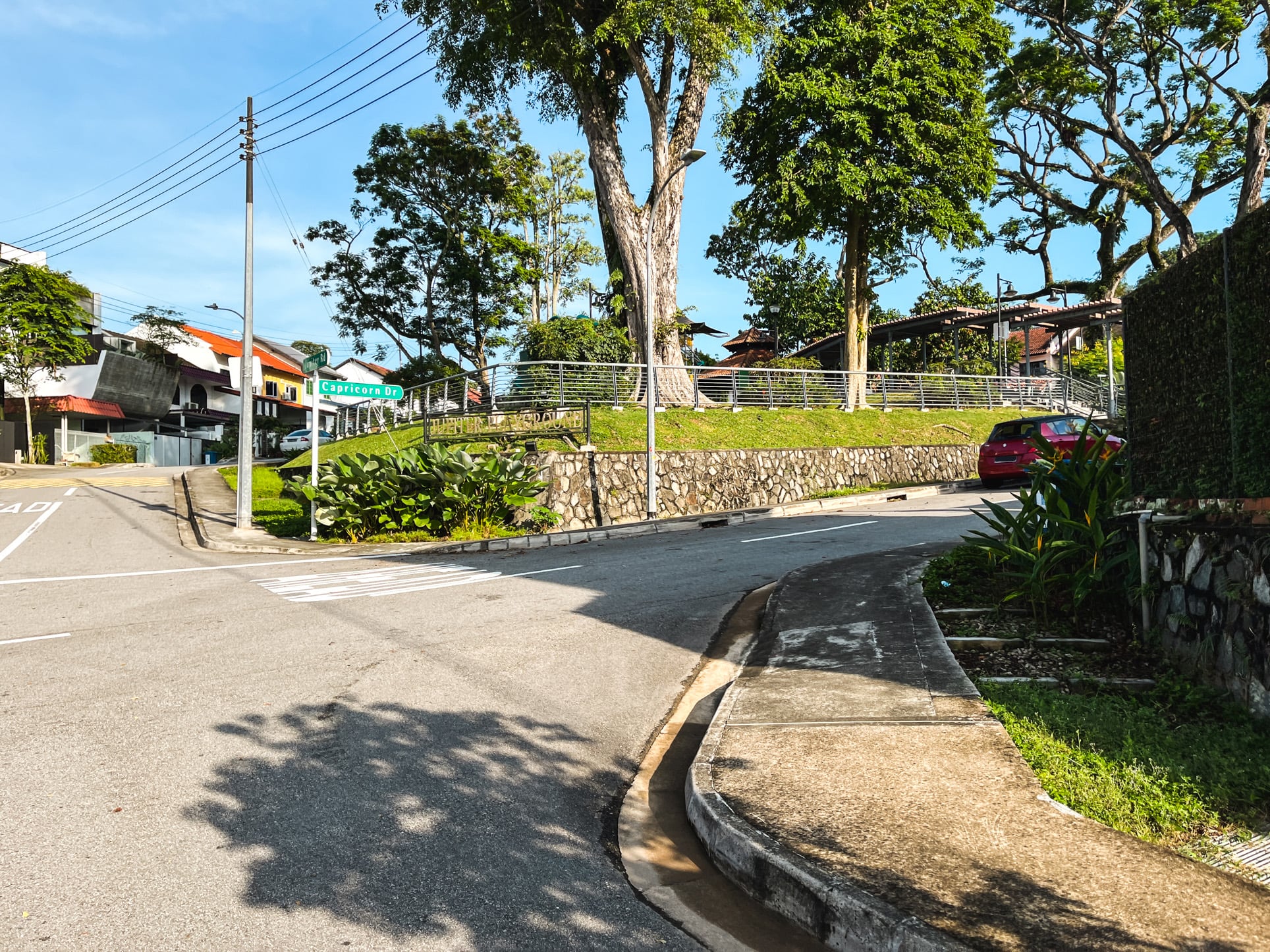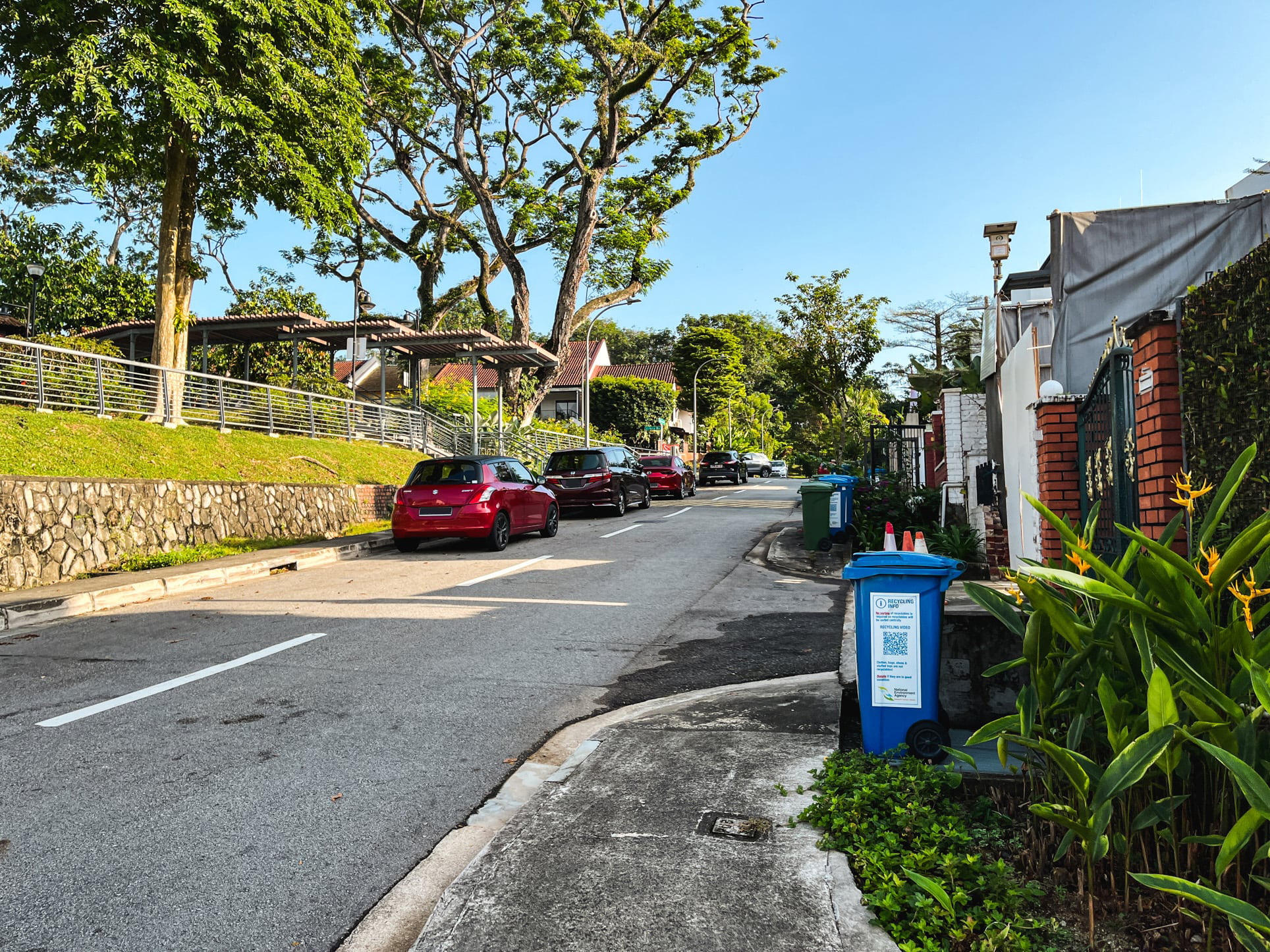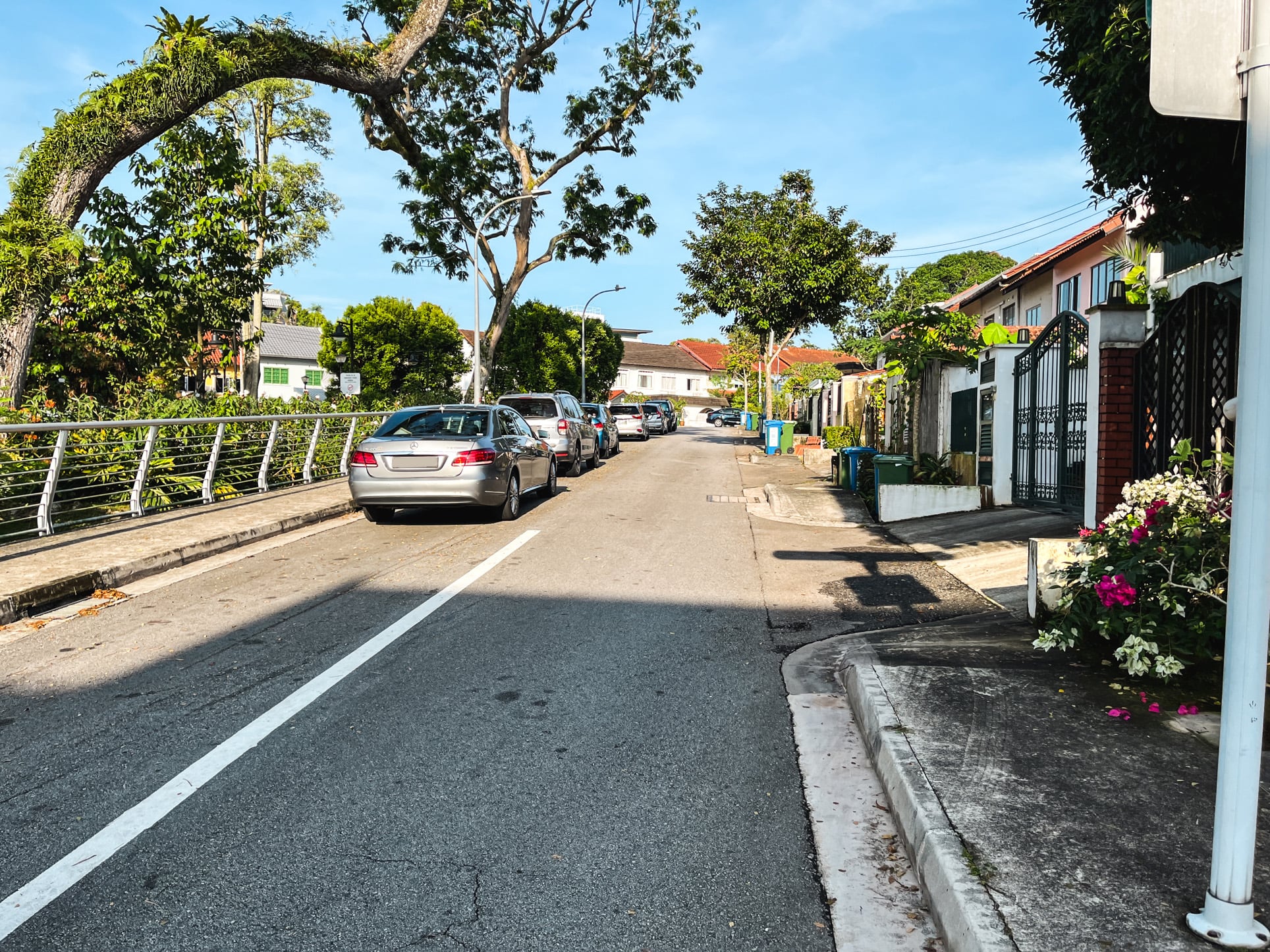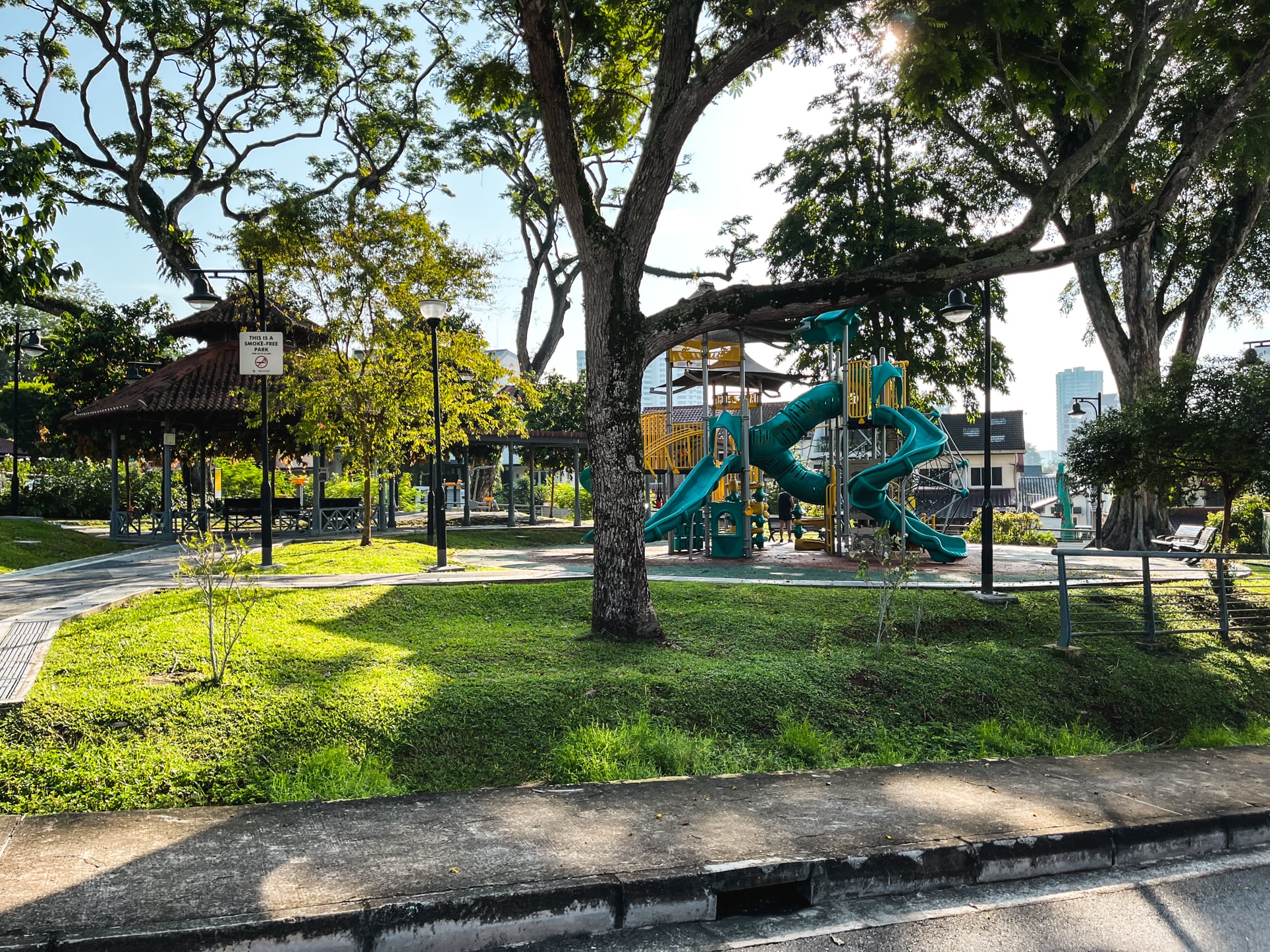 Nature
As mentioned, one of the attractions of this area is the surrounding lush greenery of the 75-hectare Windsor Park, which was opened in 2017. The forest is, alas, not protected as it is zoned residential on the URA Master Plan. A group of monkeys lives in the Park, although I didn't see any despite visiting the estate several times.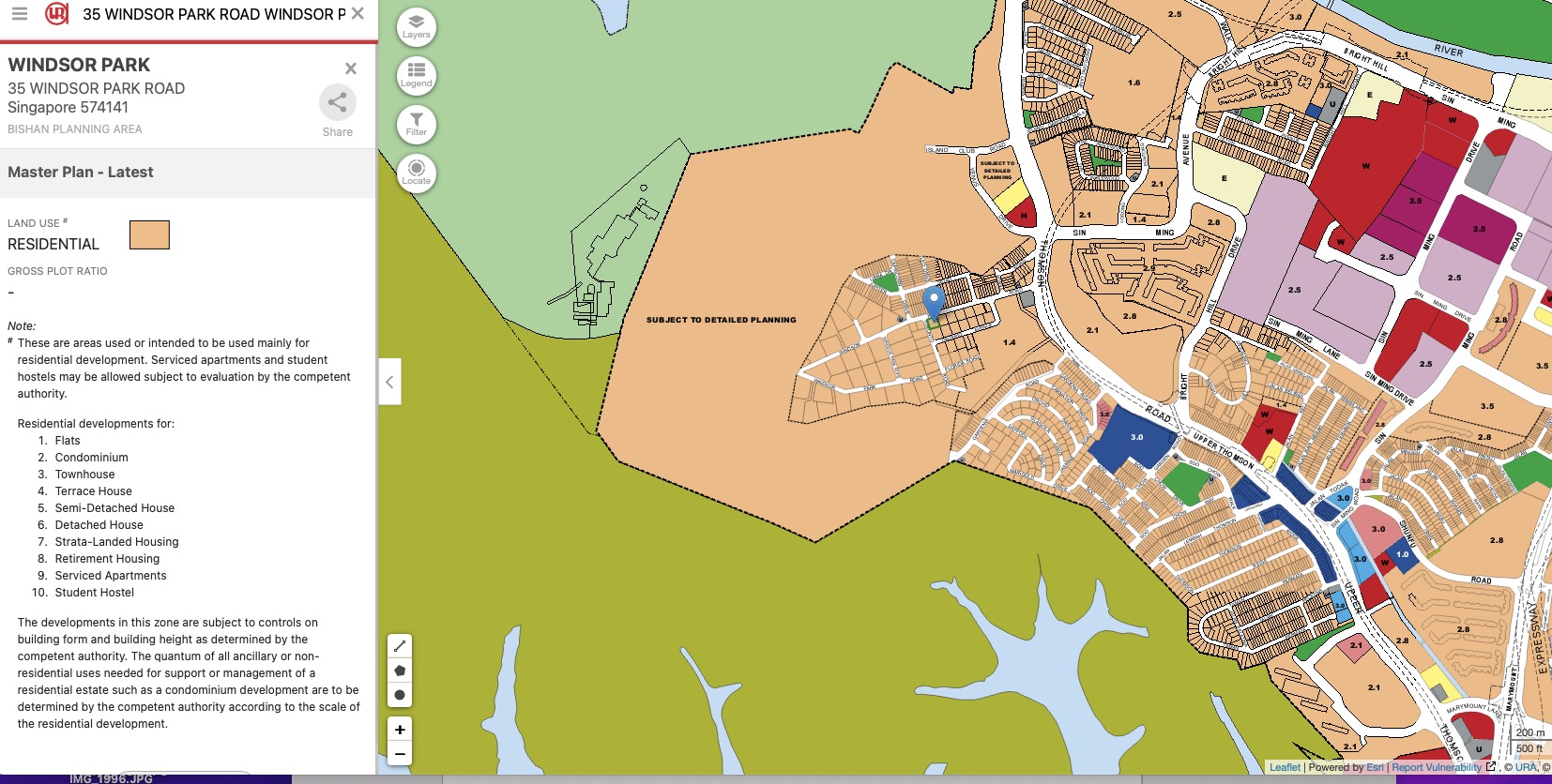 Windsor Park is also near Singapore Island Country Club (SICC), although do note that the SICC Thomson's lease ends in 2040.
Despite being next to a Nature Park, Windsor Park Estate is still close to shops and other amenities. It is a short 10 minutes walk to Thomson Plaza, 16 minutes to Upper Thomson MRT, and about 20 minutes to the shophouses along Upper Thomson Road, which include famous eateries such as Pepperoni Pizza, Esarn Thai, and Nam Kee Chicken Rice Restaurant. There is a Sheng Shiong here too. (Bright Hill MRT is also about a 20 minutes walk away.)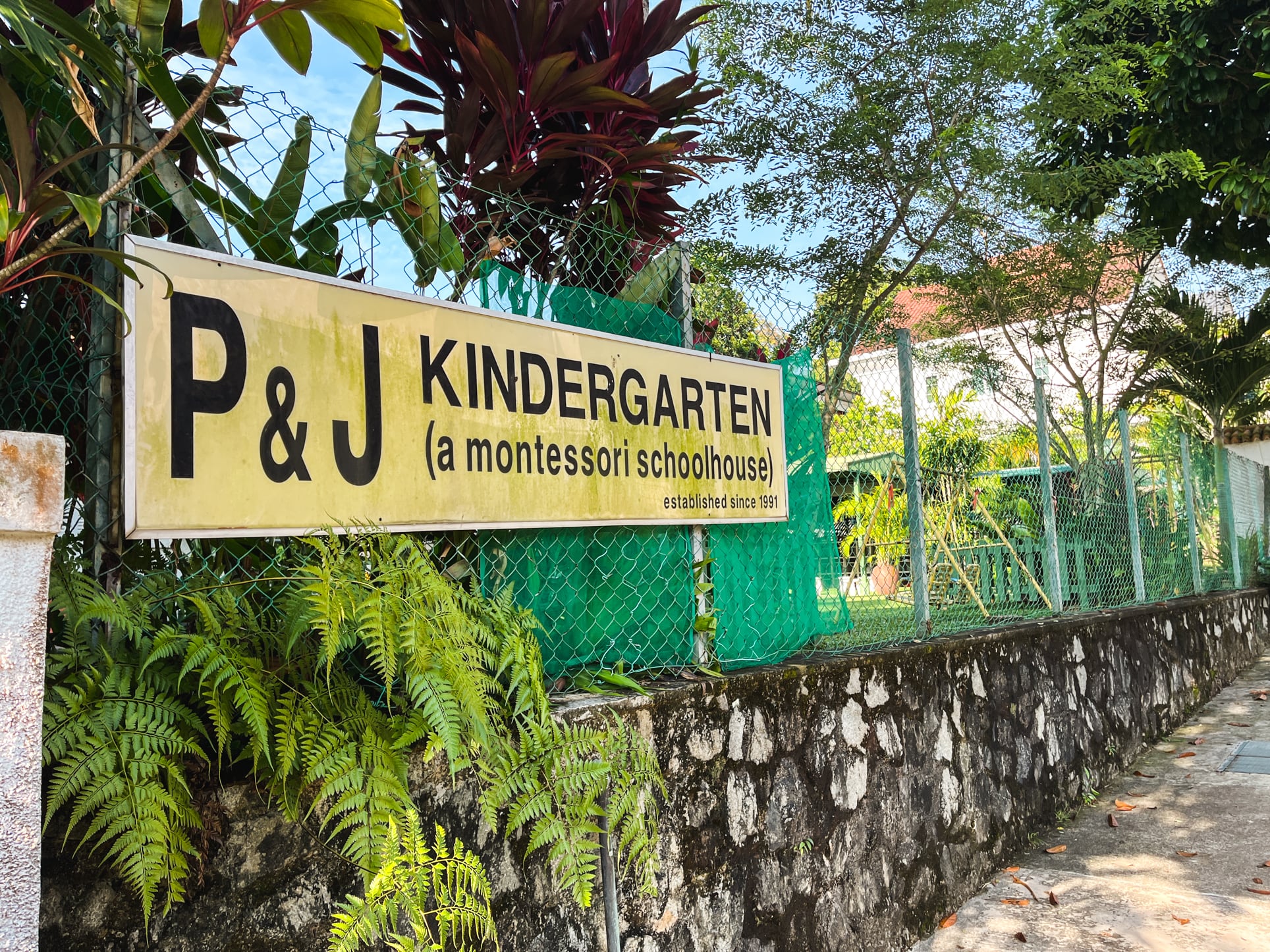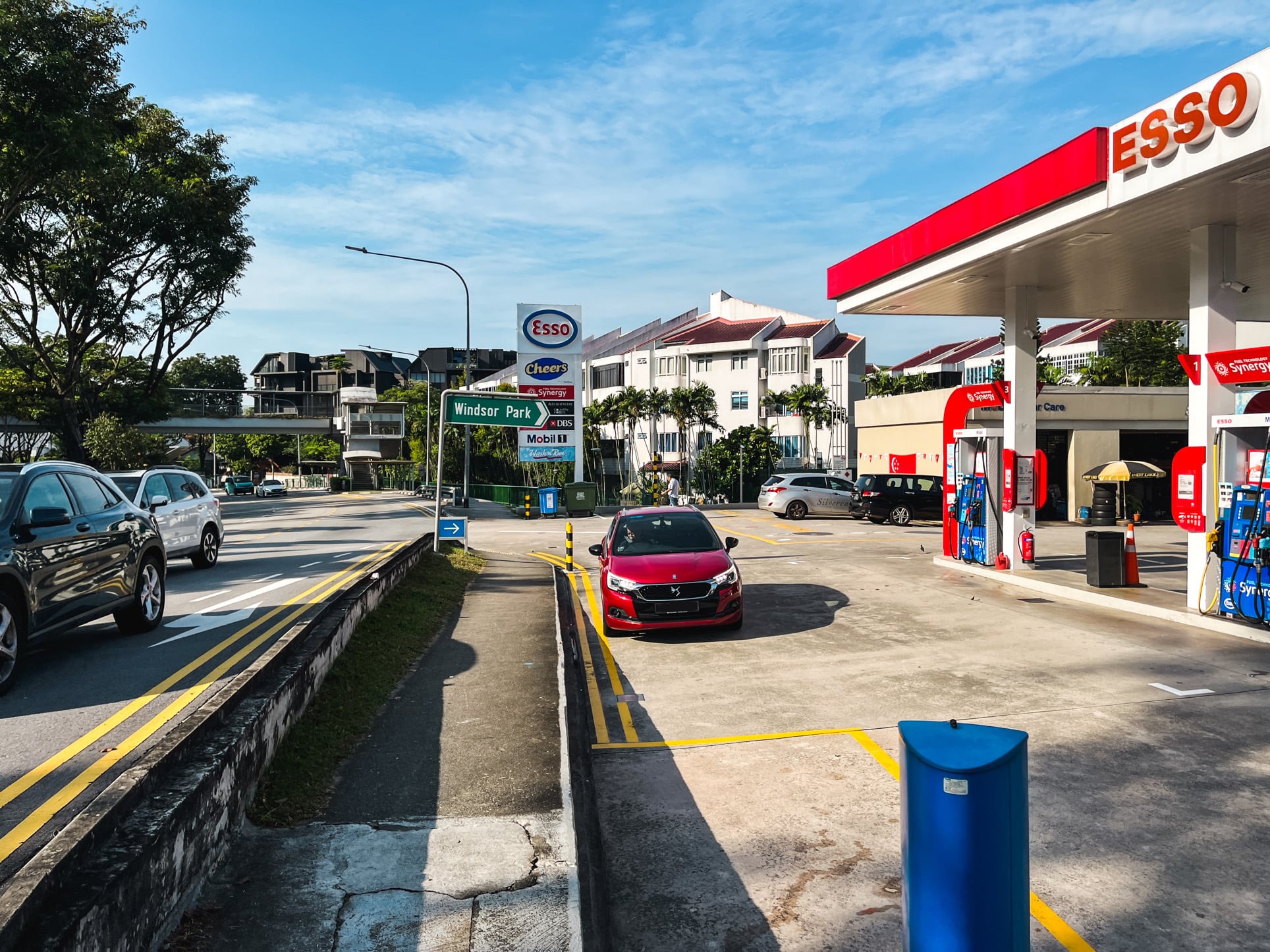 On the note of Thomson Plaza, here's some information about potential changes to this area: In 2019, Thomson Plaza, which has a direct link to the MRT, was zoned for full commercial use. It has a plot ratio of 3.0 and could potentially include a hotel in the future. Marigold Mews, a collection of 19 townhouses connected to Thomson Plaza with about 53 years left on the lease, was also recently launched for bulk sale last month (July 13) at $158 million.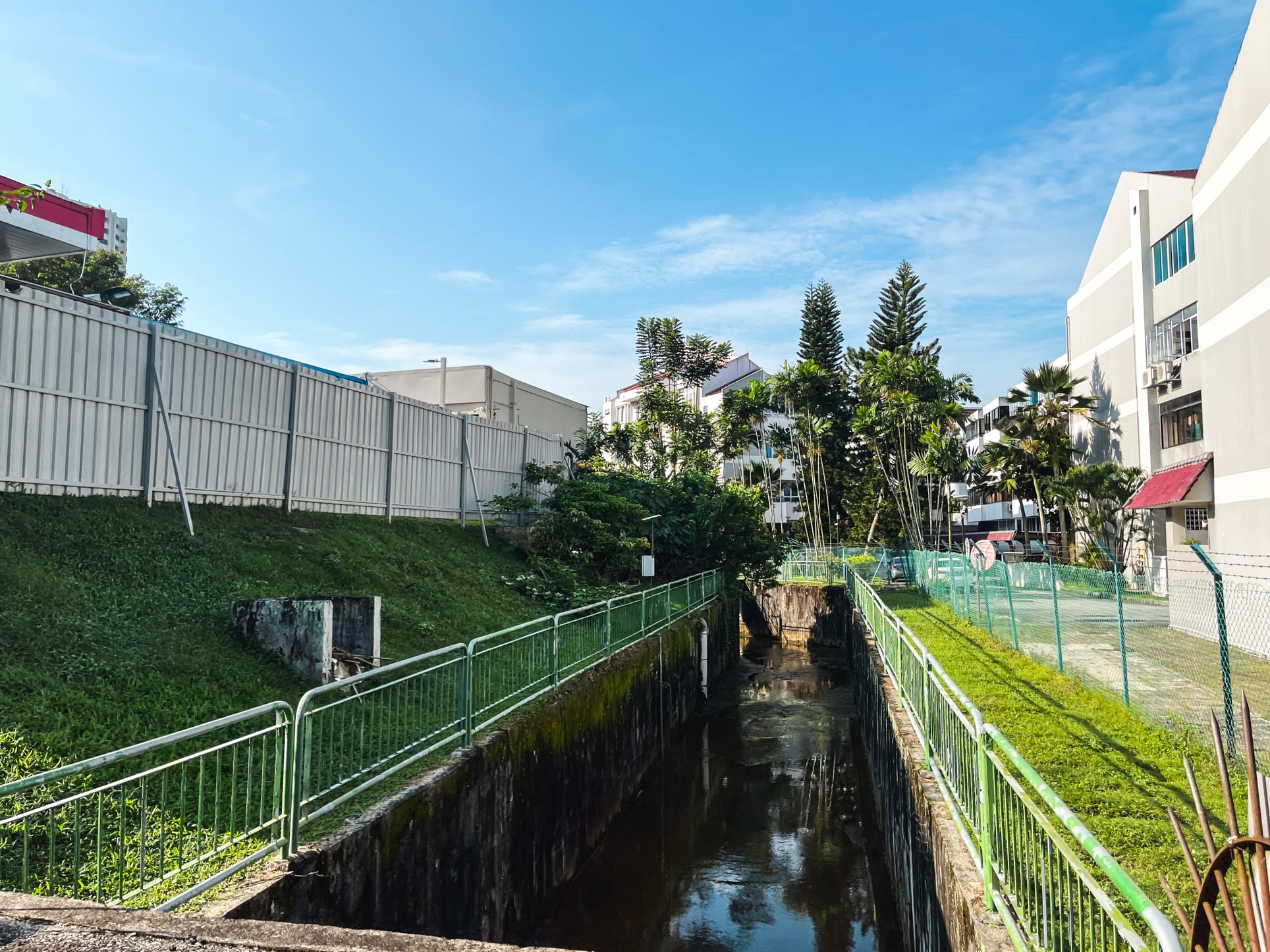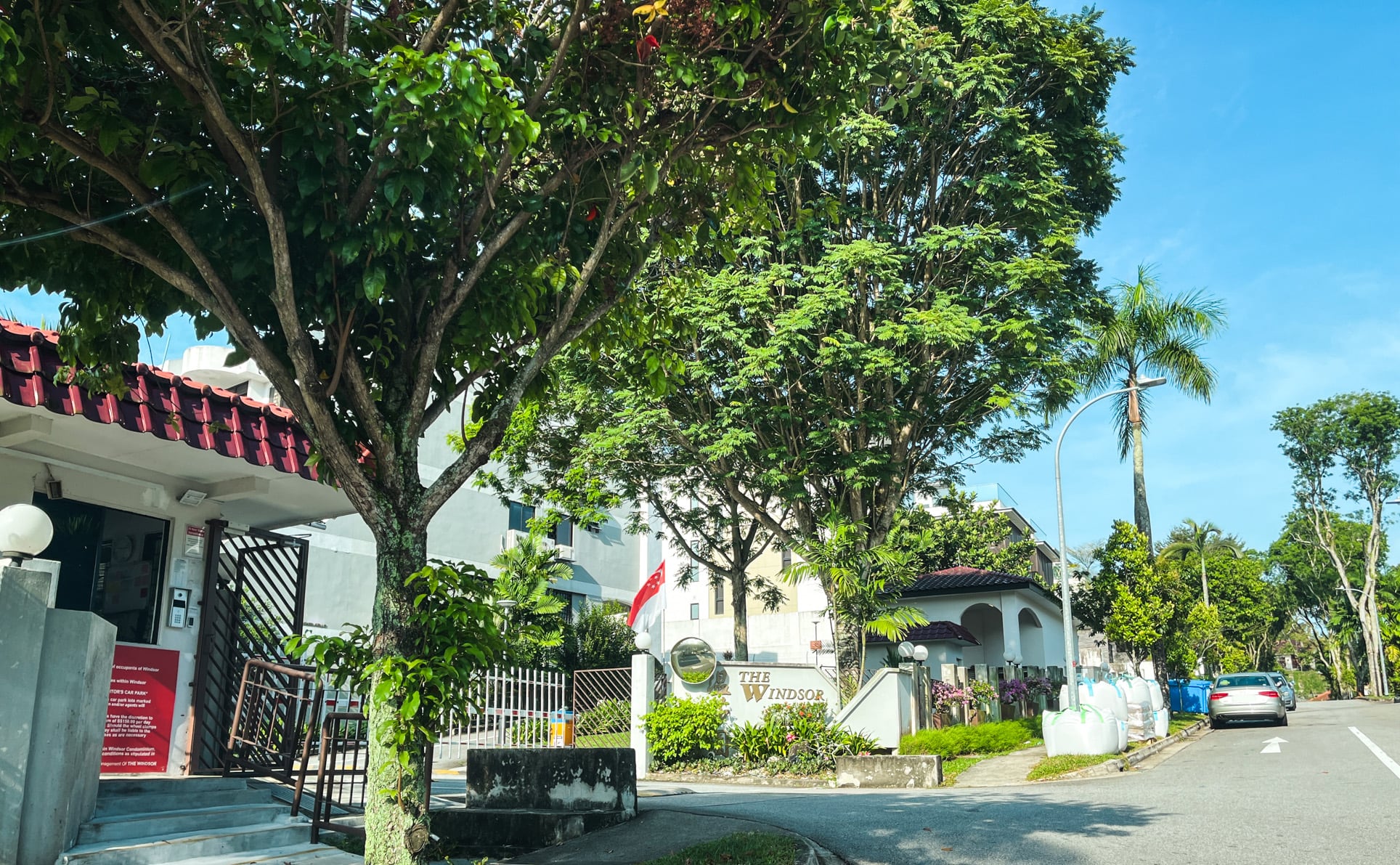 As you can see, there is a lot to like about this estate. In fact, it's one of my favourites, amongst the many that I've toured! However, no area is perfect, and here are some issues that people may balk at.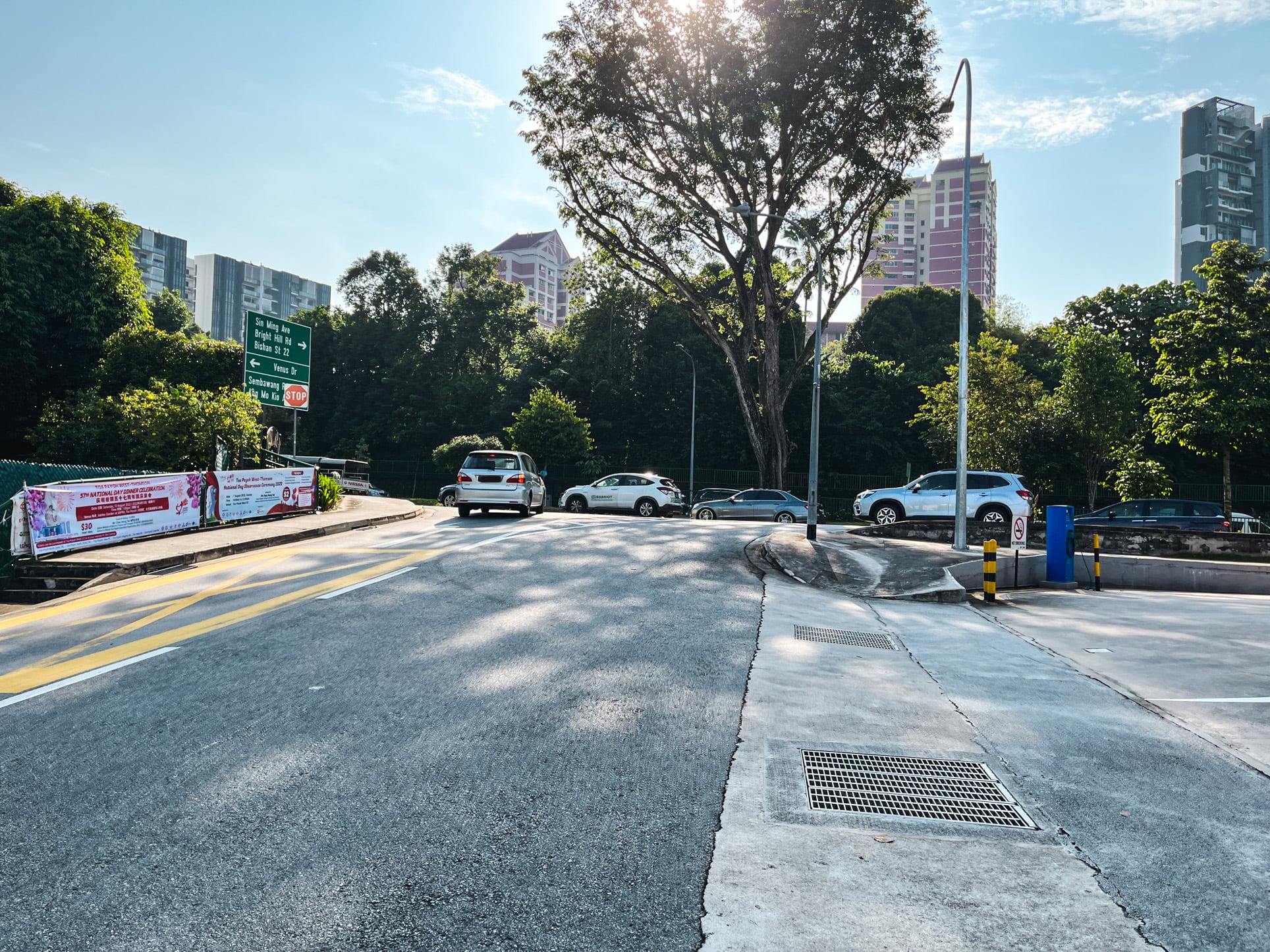 Firstly, there is only one entrance and exit for cars.
The estate isn't super congested, so having only one vehicular exit and entrance may be okay. However, Upper Thomson Road is very heavily utilised. This is early morning on the weekends so not even peak hour! I've toured quite a few landed enclaves in the area, and Upper Thomson Road is almost always jammed.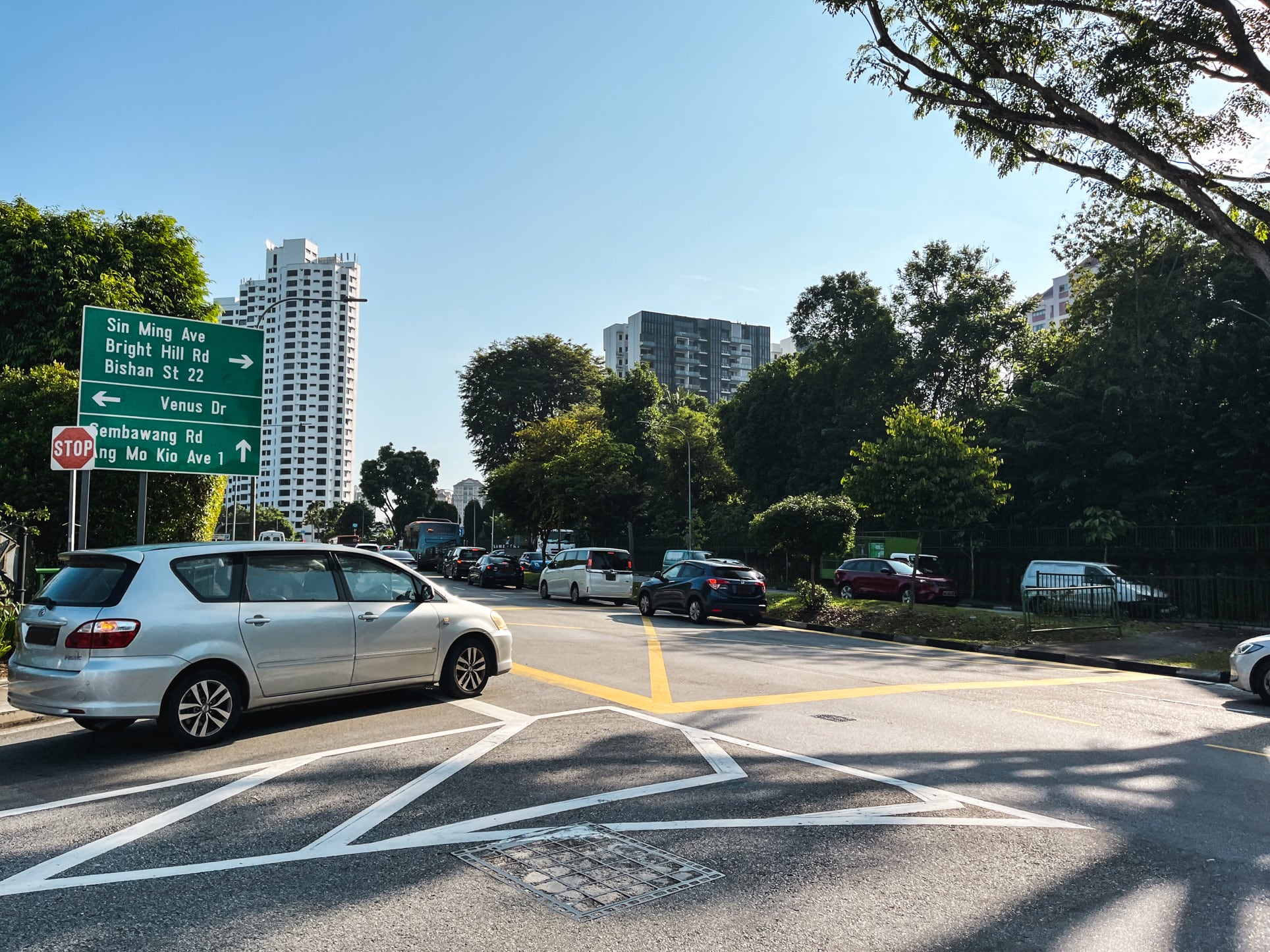 In addition, prices have come up significantly, perhaps helped by the recent "upgrades" to the area, such as the launch of Windsor Park and the opening of Upper Thomson MRT last year. According to the sales data online, the sales of the terrace houses between Nov 2020 – May 2022 were all between $1,112- $1,688 psf. However, the last terrace house sale in June 22 was at $2,032 psf!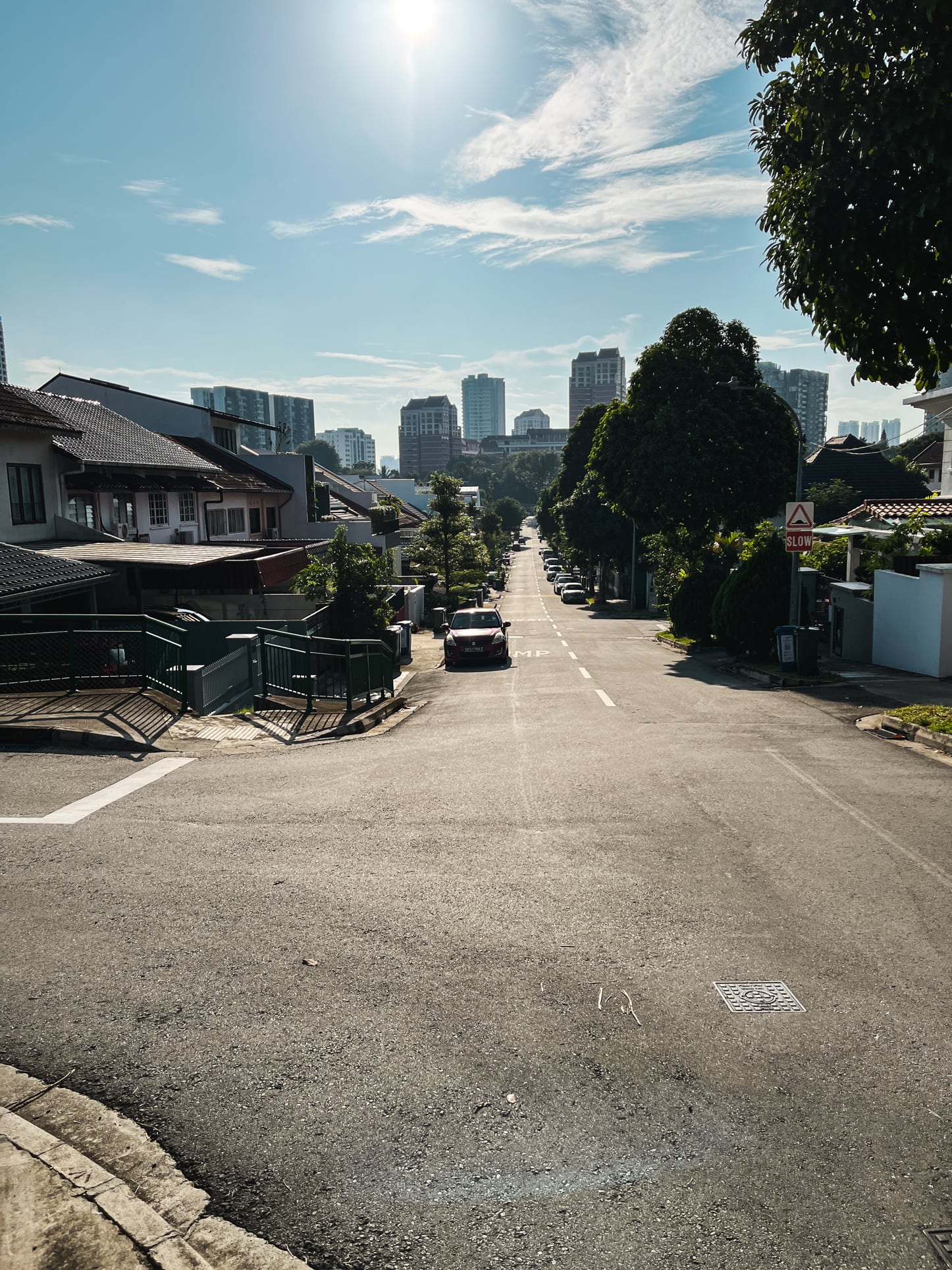 You'll see that the area across Upper Thomson has several high-rise condos. I believe one of them, Thomson Impressions Thomson View, has just made its 4th or 5th try to en-bloc. (Mentioning it as a large construction project may cause even worse jams on Upper Thomson Road.)
Now that we've finished visiting Windsor Park, how did you find the area? Do you like it as much as I did?