Analysis
A Buyer's Case Study With Stacked: JadeScape
Ryan
October 14, 2021

10

min read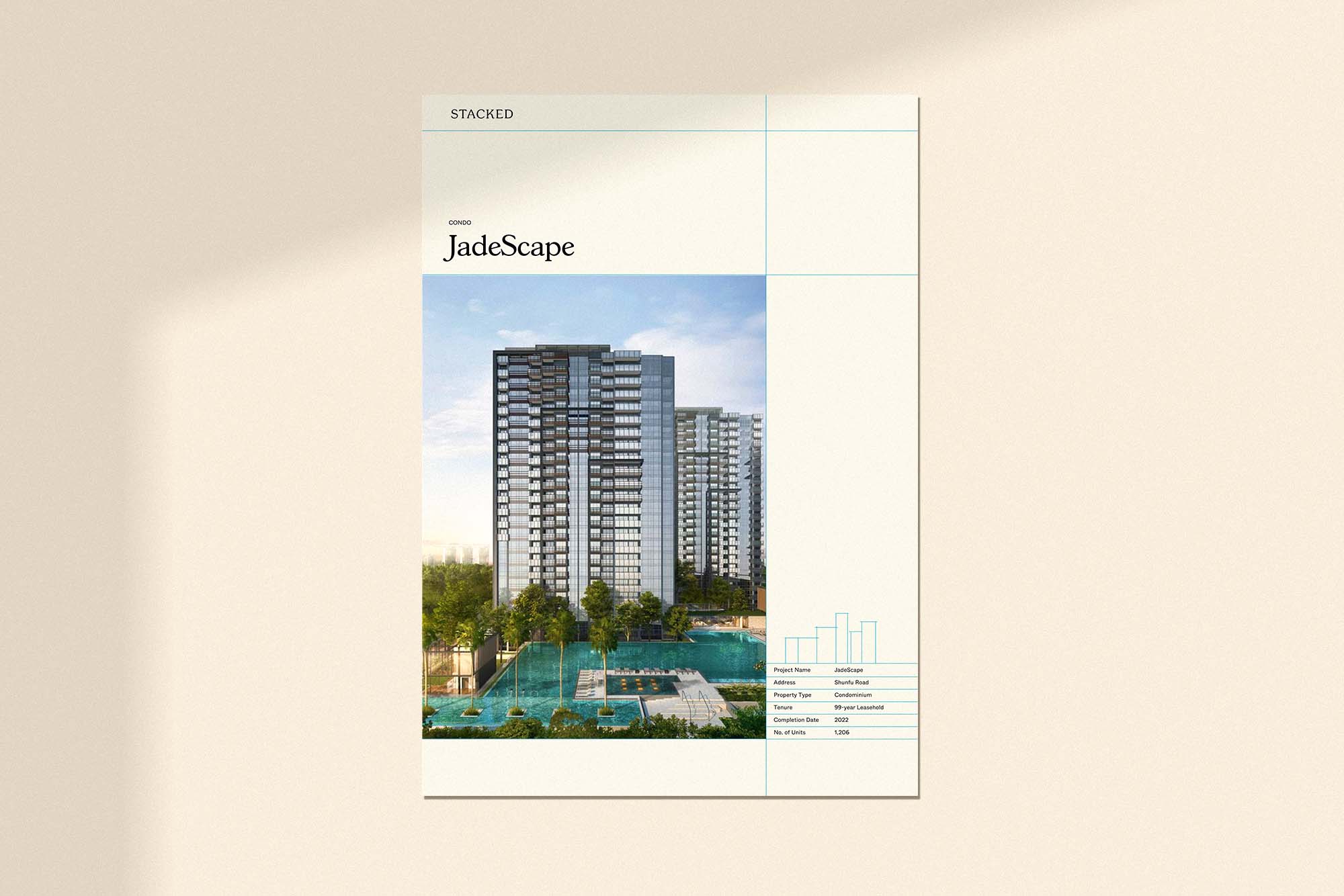 10
min read
Project Case Study: JadeScape

Client Details
Singaporeans who have been based in Hong Kong for over 20 years
Plan to move back to Singapore permanently
Prior experience with property investment (in Hong Kong)
Buyer's Brief
---
Home must be suitable for long term owner-occupancy
Should be sufficient to accommodate entire family
Property should have some upgrowth potential, as it's part of their investment portfolio
Challenges They Faced
---
As the buyer was overseas, they needed someone on the ground here that they could trust
Buyers had not been in Singapore for over 20 years; despite experience with real estate investment, the local market had to be explained in detail
Cost was a factor, as buyers wanted to be in a position to purchase another investment property within five to six years
First Consultation
Our first call started was in mid-July 2020. As always, our first priority was to know each other better and explain our working process.
We also use the initial call to better understand the client's position, and identify their purpose and objectives. This was how we established that the client – although Singaporeans – had been based in Hong Kong for over 20 years.
So you could say that this process was more tedious considering there is a lower level of emotional engagement without the opportunity for traditional face-to-face conversations to take place. Thus, it was really important that we were very clear and structured in explaining every thought for the client.
This would later help when analysing and comparing projects, allowing us to give "pros and cons" summaries of each development for the client.
We learned that they have been active property investors in Hong Kong, and that they do have plans to move back to Singapore permanently. As such, they needed a home that could accommodate their family comfortably; but being property investors, they also wanted a unit with some upgrowth potential.
They also discussed the possibility of getting another investment property five to six years down the road. This was explained as being an option, that they wanted to leave open.
This broadly placed the clients in the category of owner-investors; we would need a find a unit that's a good match for their lifestyle and preferences, but which also had potential resale value.
The first proposal
As the clients are owner-investors, we based the first suggestions on both their family needs and available performance data. Our initial line-up was: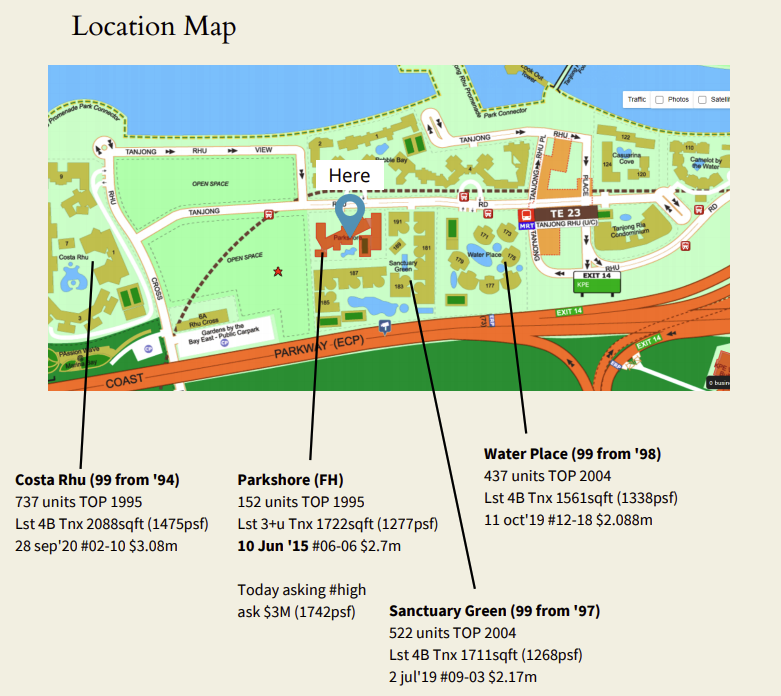 We ran through the pros and cons of each of these properties, in individual detail. For example, we highlighted Parkshore for being undervalued, the only freehold condo in Tanjong Rhu, and near an upcoming MRT station.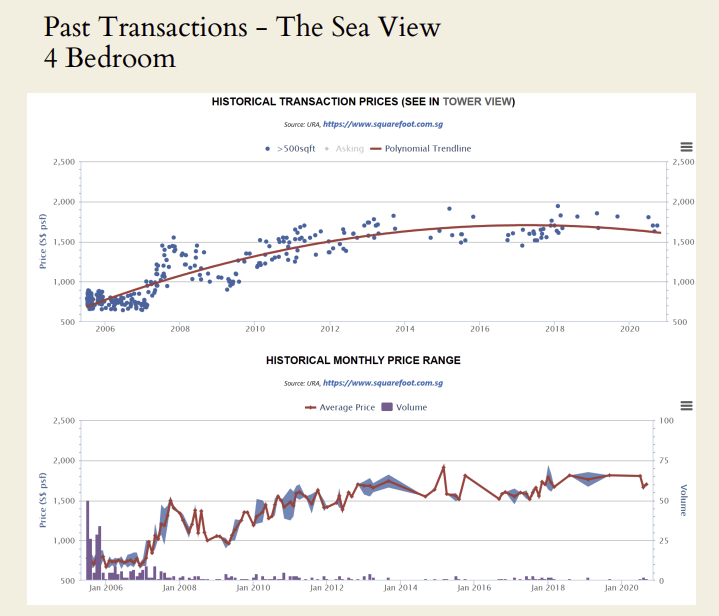 We highlighted One Amber, The Esta, and The Seaview for their good annual turnover, compared to surrounding developments. We also explained how we made price comparisons, to find that – for freehold properties – they were on the lower end of the price bench within District 15. For future appreciation, the setting up of the Thomson East Coast Line (TEL) could boost future demand, from 2023 onward. 
For Aspen Heights, we noted a number of new developments cropping up nearby. As new launches are always priced higher, the average price disparity would help to anchor the current pricing of resale developments in the area. The former Liang Court was also being redeveloped (it is now Canninghill Piers, an upcoming launch in 2021), and this could help to revitalise the area. 
Read this next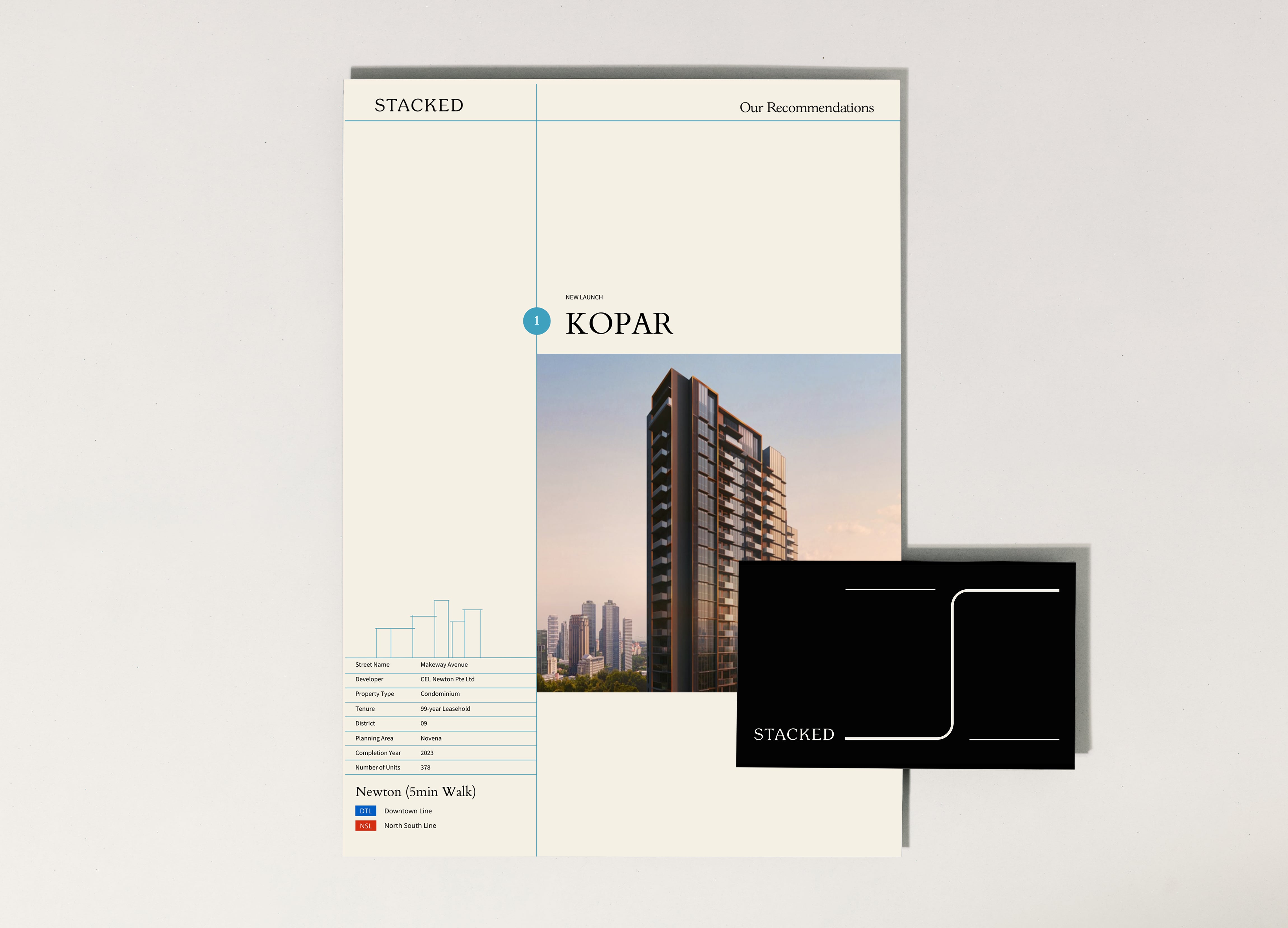 Second consultation
Having put together a shortlist of options, we then had our second call through Zoom. We had already sent a report to the clients, but it's easier to explain the proposal directly.
After running through the developments, we got a better sense of the client's priorities, for each of their objectives. The client did also want to see some other alternatives; so we compiled a further list of options. These further emphasised locations of interest to them, as well as keeping to a better-defined budget. As before, we kept an eye on potential future gains.
We highlighted the following developments in the second round of proposals:
For Sims Urban Oasis and Tre Residences, we highlighted the investment potential. These properties had dual-key units, which are ideal for rental, and locations that were roughly a six-minute drive to the CBD (barring heavy traffic). However, we did point out that these options prioritised financial gains, over "pure" homeownership and comfort.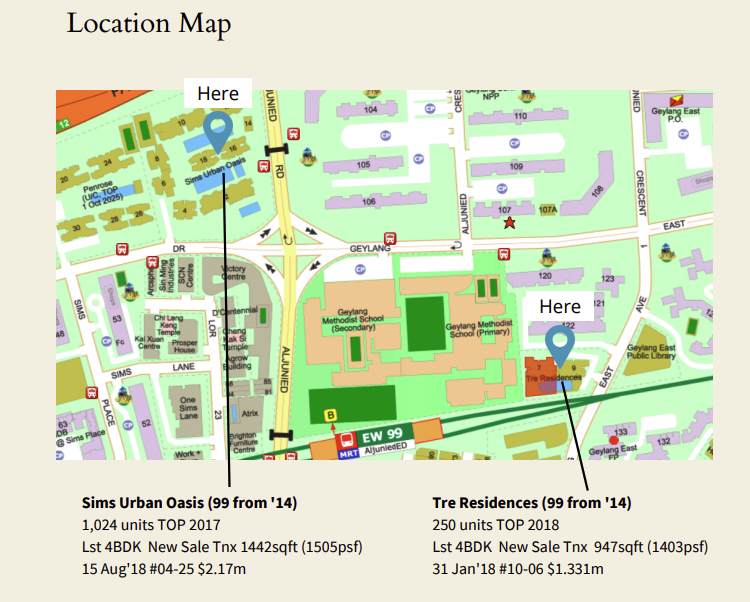 For Queens Peak and Echelon, we focused on the proximity of MRT stations, and amenities within walking distance. These did fit some of the criteria, but ultimately we did highlight the concerns over smaller bedrooms, and some inefficient layouts.
The Anchorage was also a good fit, being the only freehold development in the vicinity; it was also a mixed-use project, with on-site amenities. As an older development, however, there were concerns over maintenance and potential extensive renovation costs.
As with the first set of proposals, these developments were further shortlisted and analysed over Zoom sessions; and the process of shortlisting took place during these consults.
These discussions were also accompanied by text discussions and analysis.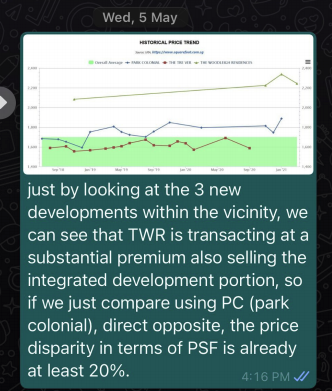 Unit selection
Ultimately, the clients' choices came down to four developments. As sometimes happens, these ended up being projects not in the initial proposals, but which meet client requirements regardless.
Only four developments managed to tick all the boxes:
Jadescape
Cote D'Azur
Sky Habitat
Waterbank @ Dakota
At this late stage, all that was left to do was to view the individual units; this would be the deciding factor between the four projects.
Unfortunately, with Covid-19 raging at its peak, it wasn't possible for the clients to visit and view units in person. As such, we had to organise virtual viewings via Zoom.
This was quite a challenge, as we had to structure the visual journey ahead of the actual Zoom viewings. We set out to include 360-degree virtual house tours, using the floor plans when available. This was accompanied by ongoing analysis, on how various parts of the unit would meet their specific needs. We also prepared key highlights, to demonstrate the value of each particular unit and development at the current time.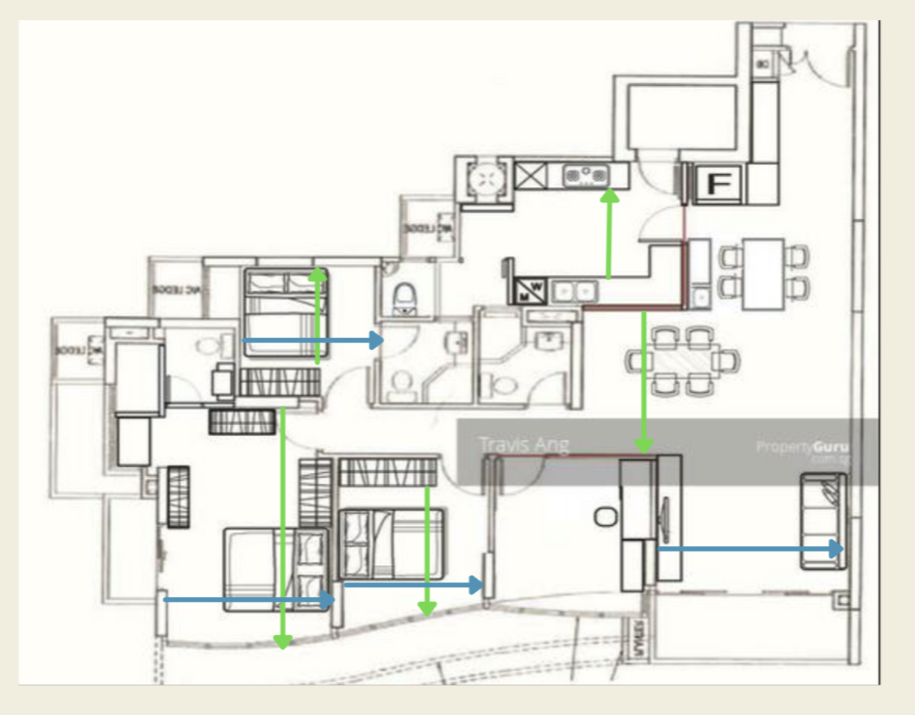 For these reasons, longer viewing periods and set-up times (as compared to physical visits) were required. For example, we had to do measurements on-site, in trying to deliver a close understanding of aspects like length, width, the square footage of different rooms, etc.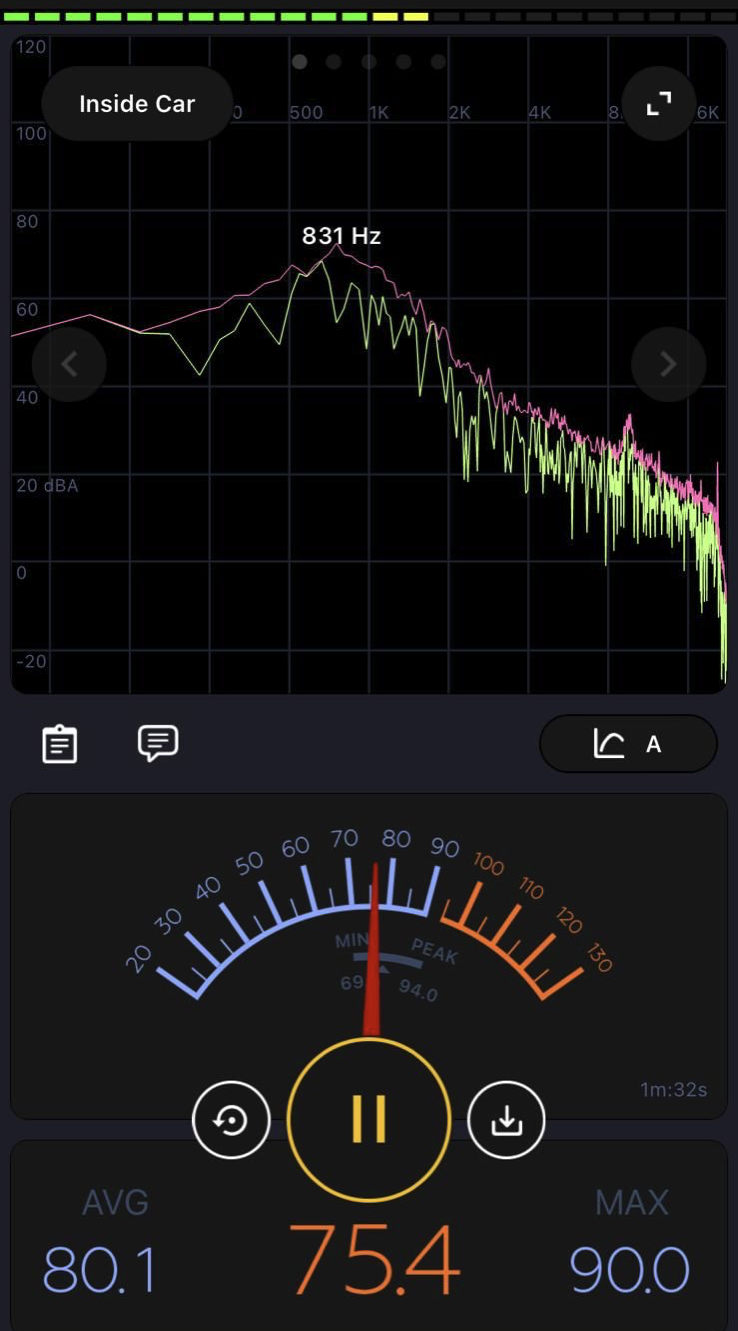 We also had to pre-brief the clients on how the measurements were being taken, and on tracking factors such as traffic and noise levels which we had to go on the ground to record. This was all required to maximise the efficiency of the viewing process.
Beyond just showing the unit, we took a walk around the surrounding areas so as to give them a feel of the immediate neighbourhood, and the nearby amenities. For this, we also explored their options for groceries, dining, access to public transport, etc.
Without a doubt, it was harder to get a sense of unit size and space efficiency, purely through video conferencing methods. But thankfully, ongoing communication – and a good prior relationship – had built a degree of trust. The clients accepted that we knew their needs by then, and were okay with making decisions through our eyes on the ground.
We were also fortunate in that the clients were extremely flexible on timing, which helped to move forward quickly with virtual viewings.
Picking Jadescape, and handling financing issues
With the conclusion of all the virtual tours, the clients made the choice to move for Jadescape. We then proceeded to familiarise the client with the financing detail.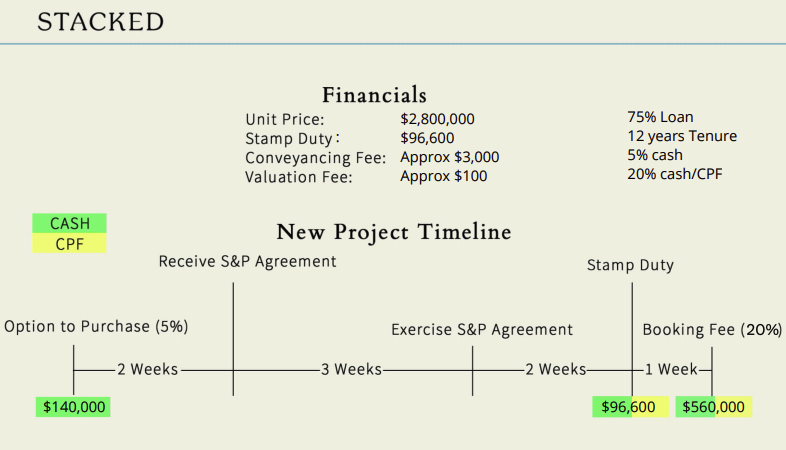 We covered details such as how much they would need in cash versus CPF, the expected loan repayments, and the stamp duties. We compiled these into a visual timeline, to help the clients better plan their finances.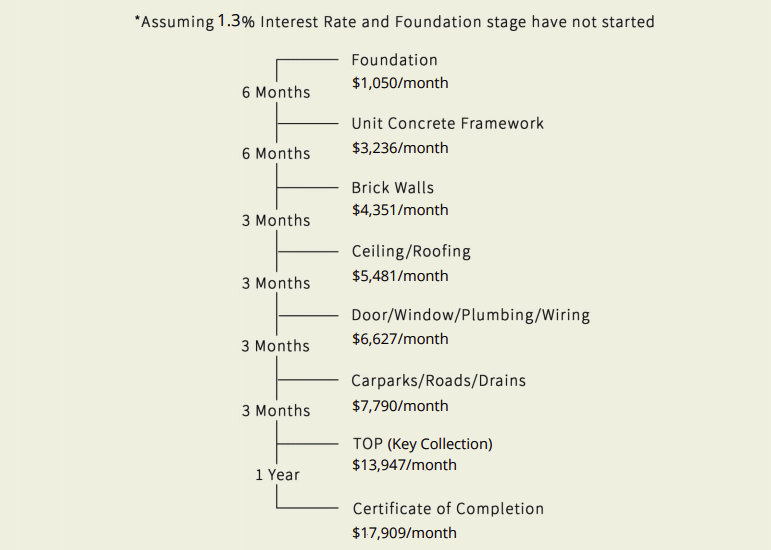 At that time, Jadescape's 4 bedroom units were actually sold out to the public. We had to check with the developer team and through that connection, the representative was able to get special approval because of her good performance during the duration of the sales. Unfortunately, it was not to be as the terms were such that the case needed to be a clean and straightforward one.
So as our client was still waiting to complete the sale of their current property, the option of appealing to the Controller of Housing (COH) to have an extended exercise period for the purchase was denied.
This was a sensitive timing issue, as buyers have a limited time to exercise the Option To Purchase (OTP) once the deposit is put down. And to be fair, there wasn't much we could do to facilitate the sale of the client's existing property. However, what we did manage to do was try to time the eventual booking of Jadescape, such that the client would have the funds ready by then.
At around this time, the client also managed to make travel plans, and headed back to Singapore. They still had to serve the mandatory two-week quarantine at the time; but they were finally able to conduct a physical viewing afterward.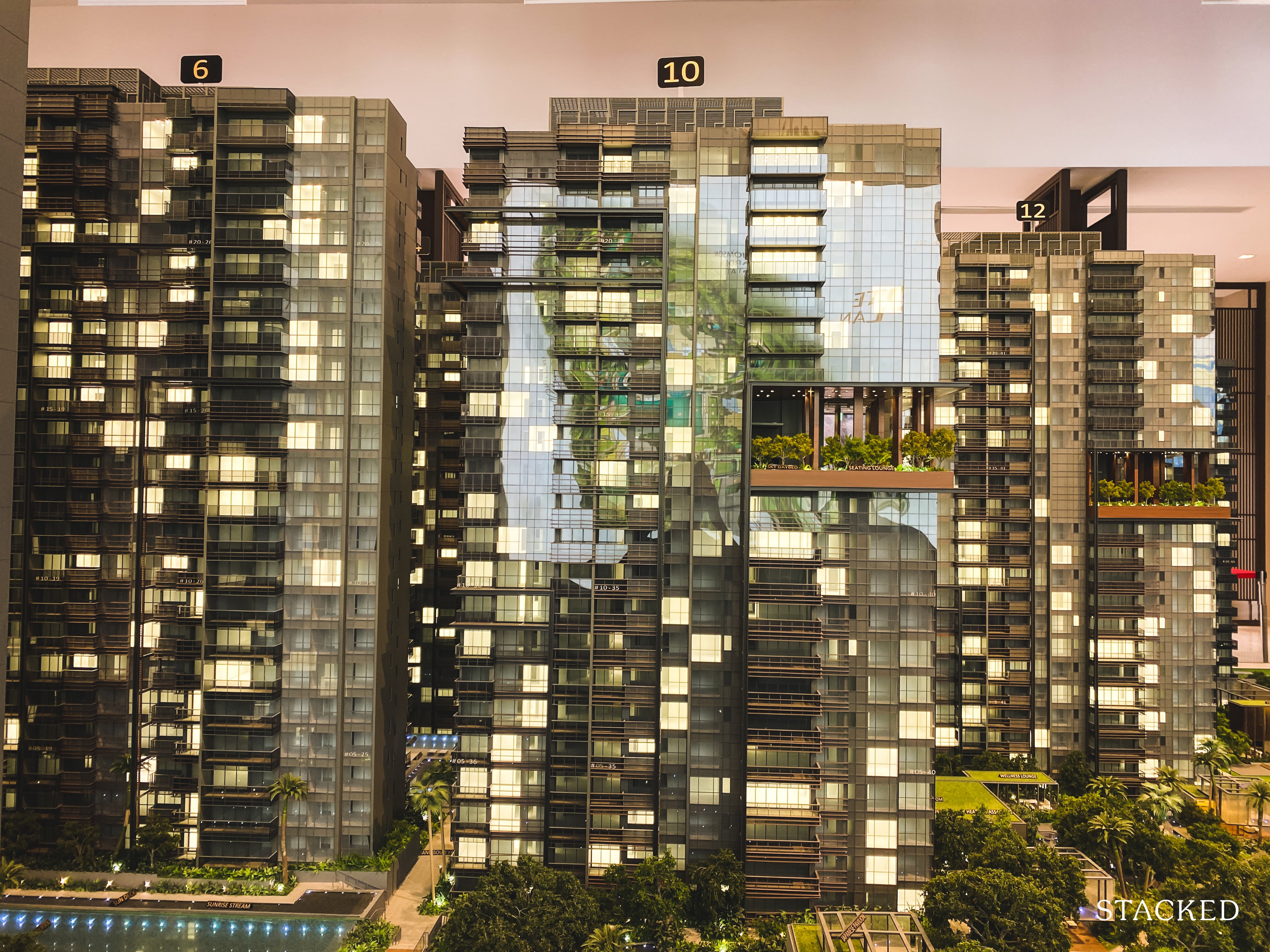 A near-miss during the buying process
On the very day the client could put in the booking fee, the remaining reserved four-bedders were all booked, with deposits submitted. Admittedly this was very painful to see, as this process was nearly a year in the making.
We didn't want the client to be forced into their second choice, however, so we consulted with the developer's sales team to find options. We were hoping for returned units, aborted sales, or really any chance of getting the desired four-bedder.
By working closely with the developer's sales team, we managed to source a "bounced out" unit, from a different agency. This was a unit that had been forfeited by the original buyer. Whilst this unit was on a lower floor than we initially wanted – it was the right layout. Frankly, by doing this deal (too complicated to fully explain), it did mean we could not earn the full fee, but it's always been our stance to help our clients secure the right property and thus we helped our client grab the opportunity as fast as possible.
It was especially helpful that, by that point, our client had the funds and other paperwork required to secure the unit.
This was a challenging transaction for a number of reasons
Some of these challenges were novel; from having to facilitate virtual tours, to a last-minute rush that we'd prefer to avoid again. However, this is where realtors can make the difference in complex transactions.
Buyers outside of Singapore (even if they're local, these clients have been away for over two decades) will cast a wide net, and proposals will undergo many changes. As such, patience is needed on both sides, along with the expectation that eventual decisions can be quite different from the original.
It also illustrates the importance of having good existing relations with developers and their sales teams; these can make all the difference when it comes to hotly contested properties.
To cap it off, this was a long drawn but probably one of, if not the most rewarding transaction that we've helped to fulfill. The complications of Covid-19 and working over Zoom for nearly the entire process certainly didn't help, but it was very satisfying to see them find a home that they really liked. It's always great for us to see a happy conclusion, and we know that the client was very satisfied with how we navigated through certain tough spots.