Resale HDB
We Found The Biggest HDB Flats In All 24 HDB Estates (Up To 2,616 Sqft)
Ryan J
March 9, 2023

6

min read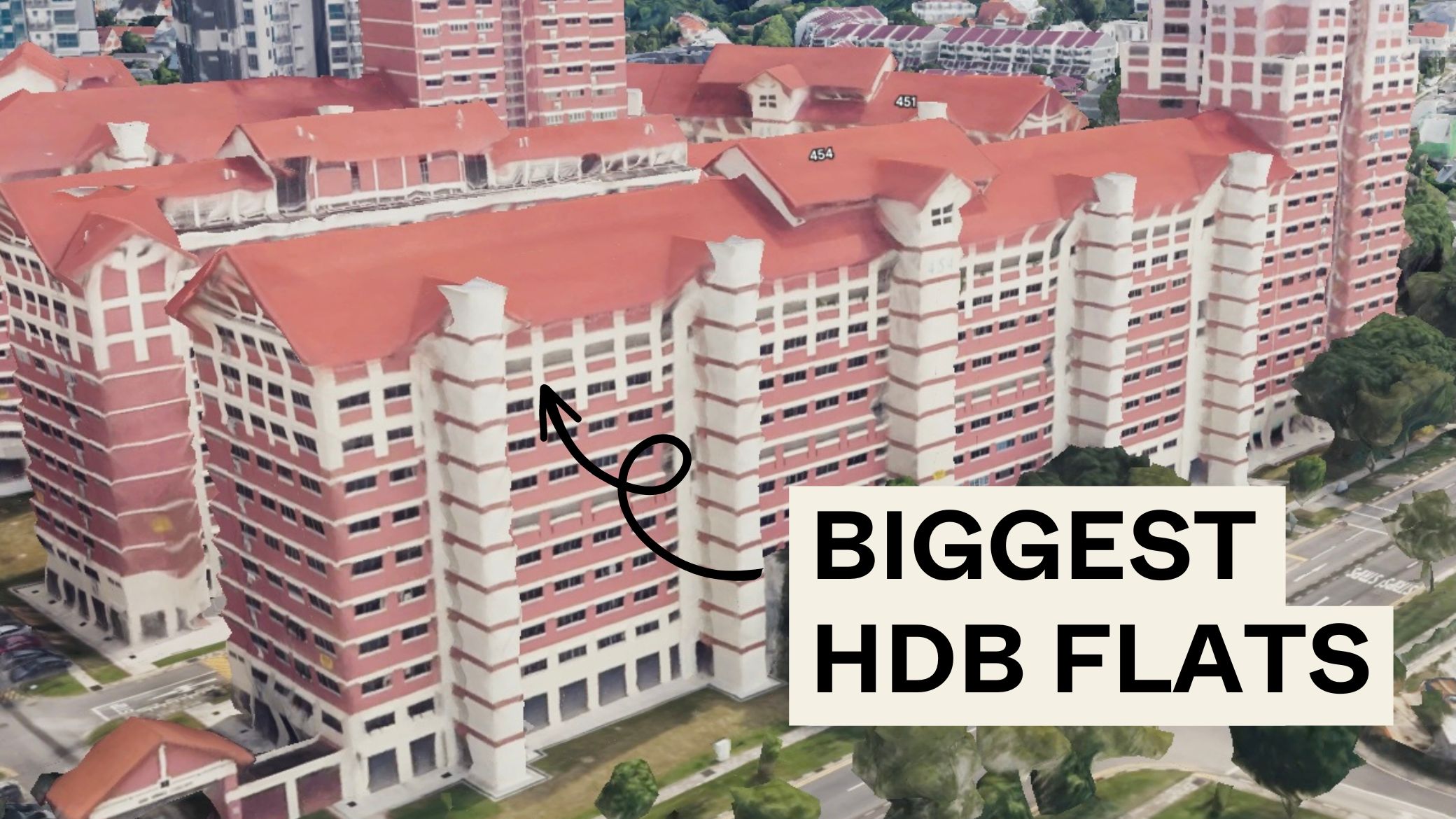 6
min read
One of the perennial questions of the property market is: where can I find bigger flats? Whether right-sizing from a condo, or co-living with parents, Singaporeans have a penchant for getting the largest possible unit they can afford. For those of you who crave living space, here's an updated list on where exactly to find the biggest HDB flats (based on past transactions), in each neighbourhood.
Note: The following are drawn from recorded transactions dating back to 1990. We have identified and removed the blocks where SERS or other redevelopments have since removed the units.
Some interesting clusters of larger flats
Sin Ming Avenue (Bishan)
Petir Road (Bukit Panjang)
Toh Yi Drive (Bukit Timah)
Pasir Ris Street 21 (Pasir Ris)
Punggol Field (Punggol)
1. Sin Ming Avenue (Bishan)
Note the impressive flat sizes around Sin Ming Avenue, with the largest going up to 2,616 sq. ft; this is big even for older, '90s-era flats. However, it's mainly due to the incredibly high ceilings in almost all the rooms: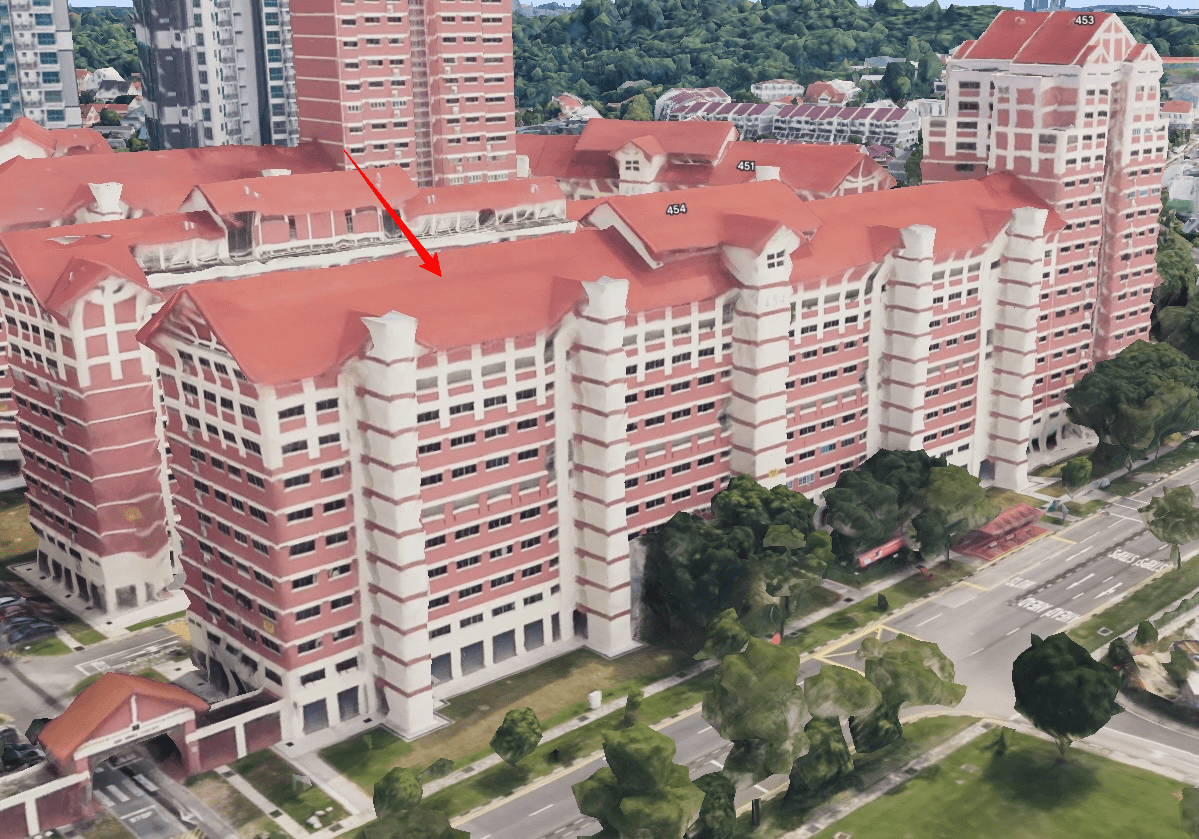 Example floor plan: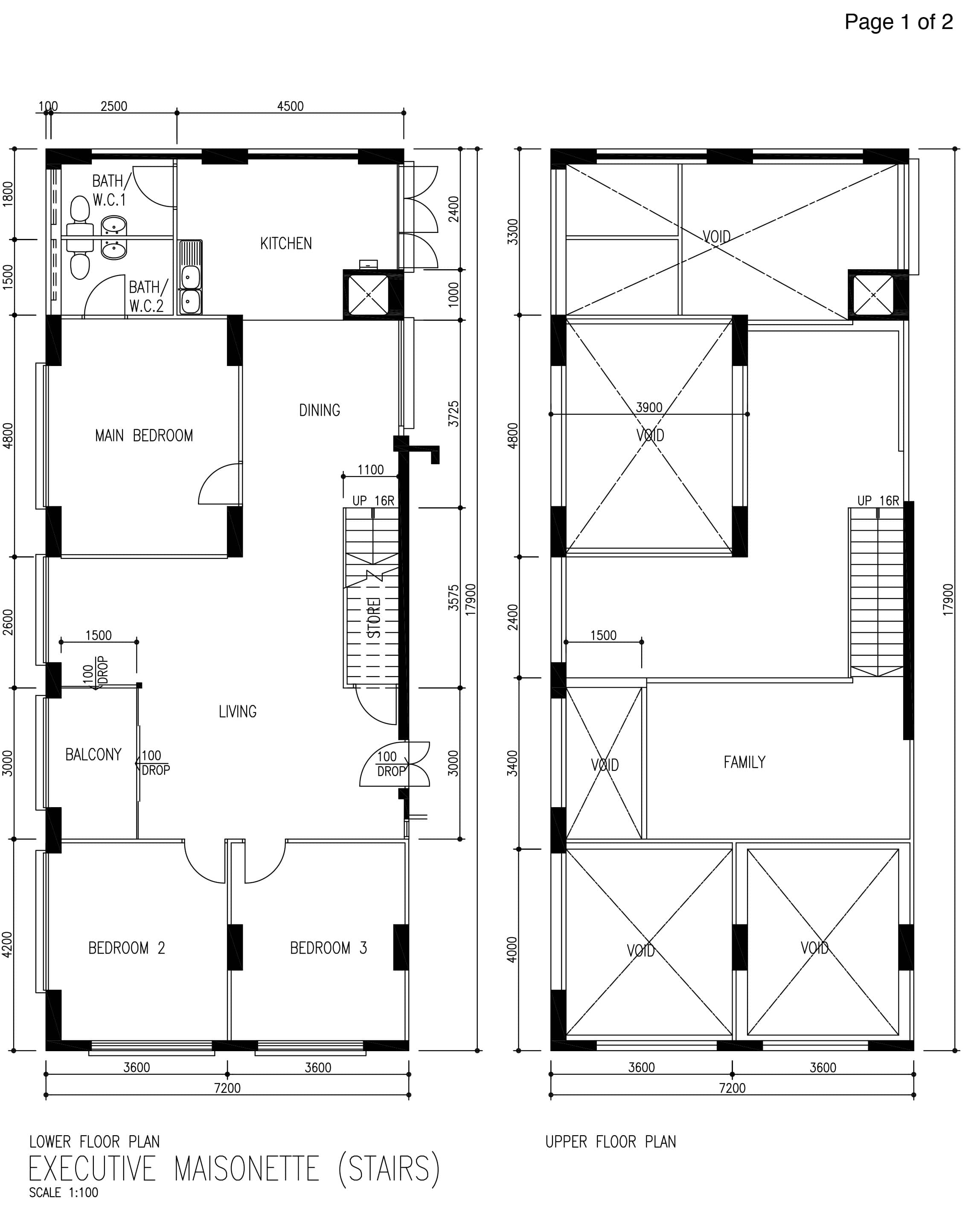 Those without high ceilings still range at a very respectable 180+ sqm – 190+ sqm.
The blocks on the list are all quite close to each other; but at a surface glance the ones starting with "44-" instead of "45-" may have a slight edge. These blocks seem, close to the community garden and dog run, as well as being a shorter walk to Midview City.
(Midview City has a surprising number of eateries and some preschool, enrichment, and tuition services, besides being mainly a business hub).
Upper Thomson MRT station (TEL) is within walking distance for some of these blocks (if you are judging from the walk to exit 2 of the station), although it could be longer on foot for some of them. We'd do an experimental stroll from the block you're interested in, to be sure.
While the units in this cluster of blocks are sizeable, the nearby amenities may not excite many buyers. The only school we'd consider nearby, for instance, is Ai Tong; and apart from the small Thomson Plaza mall (which has a FairPrice Finest), this is an area mainly enjoyed for its quiet. Of course, you do have the whole Upper Thomson Road stretch of shophouses for your food fix, so that is a plus.
Also, not everyone here will feel a lack of amenities, as in the end residents are still in the well-built-up area of Bishan; so there's nothing a short bus or MRT ride can't fix.
2. Petir Road (Bukit Panjang)
Do note that some of these flats, such as block 138, may date back to the late '80s and not just the '90s.
The biggest flats here are Maisonettes found along several clusters in Bukit Panjang – namely Petir Road, Fajar Road, Cashew Road, Bangkit Road and Bukit Panjang Ring Road.
Example floor plan: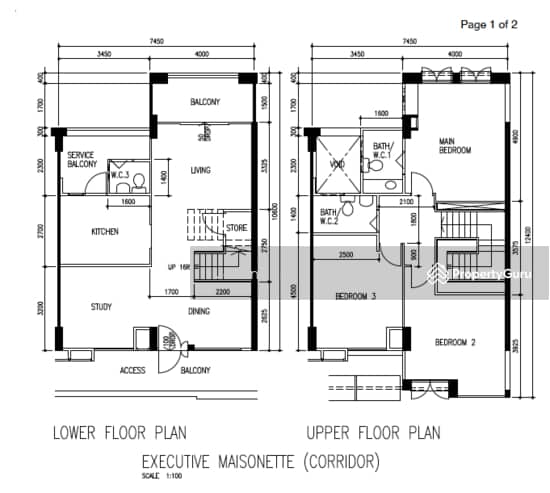 The cluster around the Petir Road area can be considered accessible if you don't mind using the LRT. There's an old joke about how the station is never ready, as it's called Pending Station (actually pronounced pern-ding), but rest assured it's operational. From here you can get to Choa Chu Kang MRT station, with Lot One (the major mall for the area) next to it.
Bukit Panjang Plaza and Hillion Mall are also technically close by, but we feel most residents will consider the distance inconvenient on foot. If you go via LRT it is just 2 stops away, so most people would probably consider that convenient enough.
While Bukit Panjang is not heavily built up, the LRT/MRT access for this specific area mitigates a lot of the drawbacks.
3. Toh Yi Drive (Bukit Timah)
All the flats in this area – not just the larger ones around Toh Yi Drive – have been gaining more attention in recent years. This is due to ongoing developments around Beauty World and its Downtown Line station. However, buying a flat here can be difficult.
For starters, there aren't that many blocks in Toh Yi Drive to choose from to begin with. Next, prices here are within the top range for HDBs. Moreover, they only have around 64-65 years of lease remaining.
Example floor plan: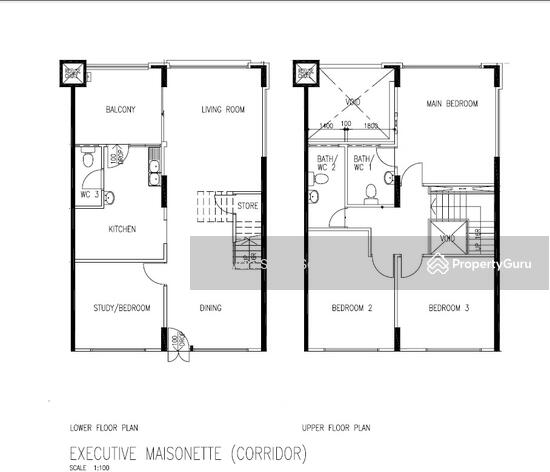 Right up till around 2019, URA had worked to turn the space around Beauty World into a green, lifestyle-oriented space. This is in keeping with longstanding tradition, as Bukit Timah has always been associated with greenery. This was one of the selling points that caused The Linq @ Beauty World to almost sell out on its launch day.
Besides this, some of the blocks on the list are less than a kilometre away from the Bukit Timah Food Centre. So while the flats here are older, they do combine size and convenience.
There is also a lot of rejuvenation in the area that will be upcoming soon. The Linq @ Bukit Timah has commercial shops, as does the upcoming The Reserve Residences by Far East Organization, with a bus interchange as well as various more commercial spaces.
Also, there are still massive reserve sites next to Toh Tuck Road and close to the PIE as well, so you can be sure there will be a lot more upgrades to the area in the future.
4. Pasir Ris Street 21
This area has been well known for its bigger flats (up to a whopping 2,045 sq. ft.) for many years, but we want to highlight it again due to upcoming developments. The Pasir Ris East MRT station (CRL) will be up by around 2029, and this will fix the area's longstanding issues of accessibility. Given the proximity of the blocks on the list though, it should be at least within short walking distance for most of them.
Example floor plan: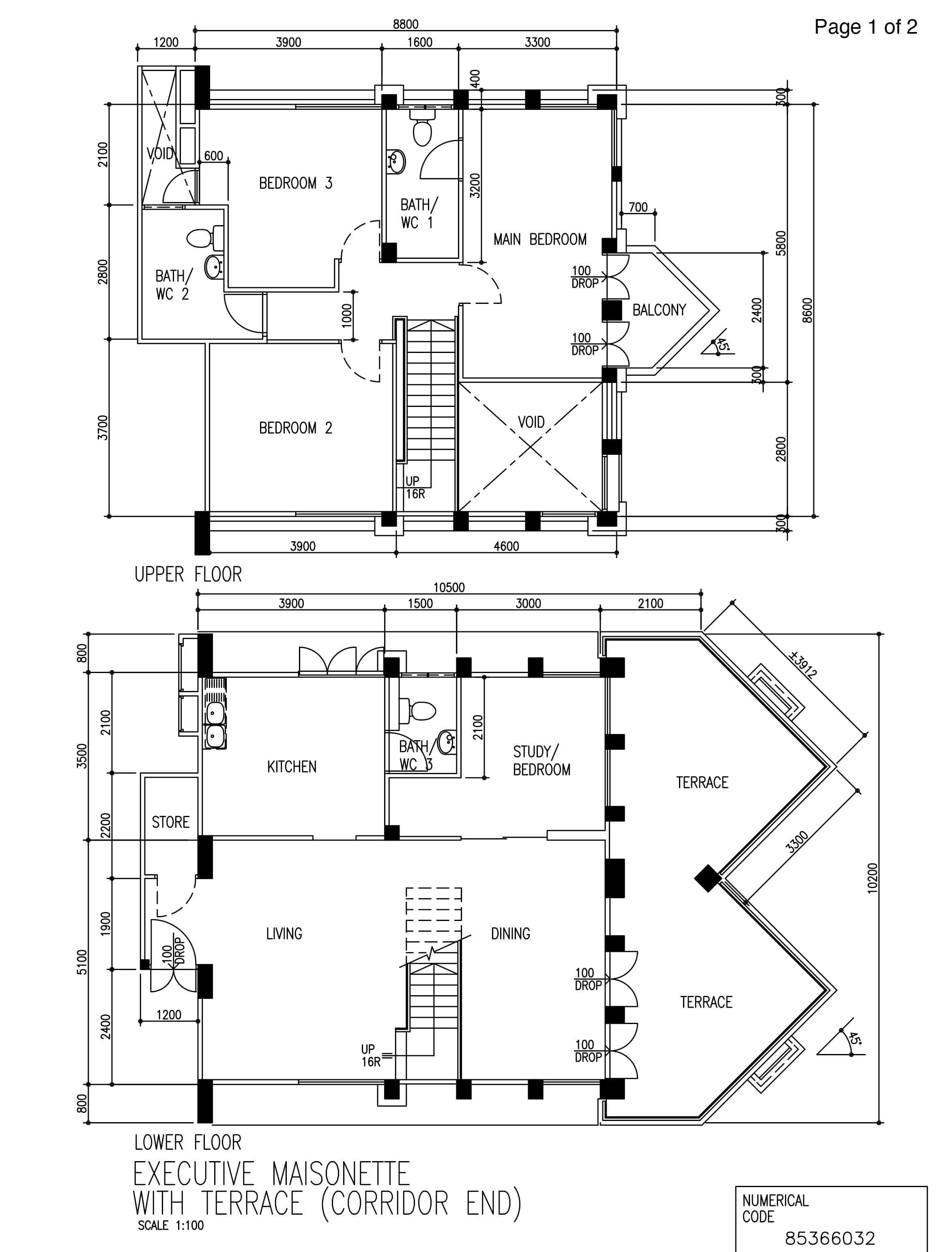 Some of the biggest flats here are so big due to the availability of an open terrace. While it's not for everyone, you can't deny the uniqueness of such a layout especially for an HDB!
It's also worth noting the nearest mall, Loyang Point, had a major facelift and re-opened sometime in 2017. There's a Giant and a Koufu Food Court here, which currently serves most resident needs. While it's not the biggest mall, you will have many more options once the MRT station is up and running.
As an added bonus, some of the given blocks are less than 10 minutes on foot to Pasir Ris Primary or White Sands Primary.
There are also multiple parks nearby such as Pasir Ris Street 21 Park, as well as Sea Shell Park (besides heading to the huge Pasir Ris Park and beach).
5. Punggol Field (Punggol Sapphire)
This is another cluster where you can find impressively sized units, up to 1,604 sq. ft. This is considered impressive given Punggol is a newer estate as it's usually the mature ones that see larger flats.
The flats in focus here are the duplex loft units at Punggol Sapphire infamous for being the Punggol flats that breach the $1 million mark. So far, there are 2 recorded transactions of such flats – one in September 2022 for $1,198,000 and another in January 2023 for $1,220,000.
Example floor plan: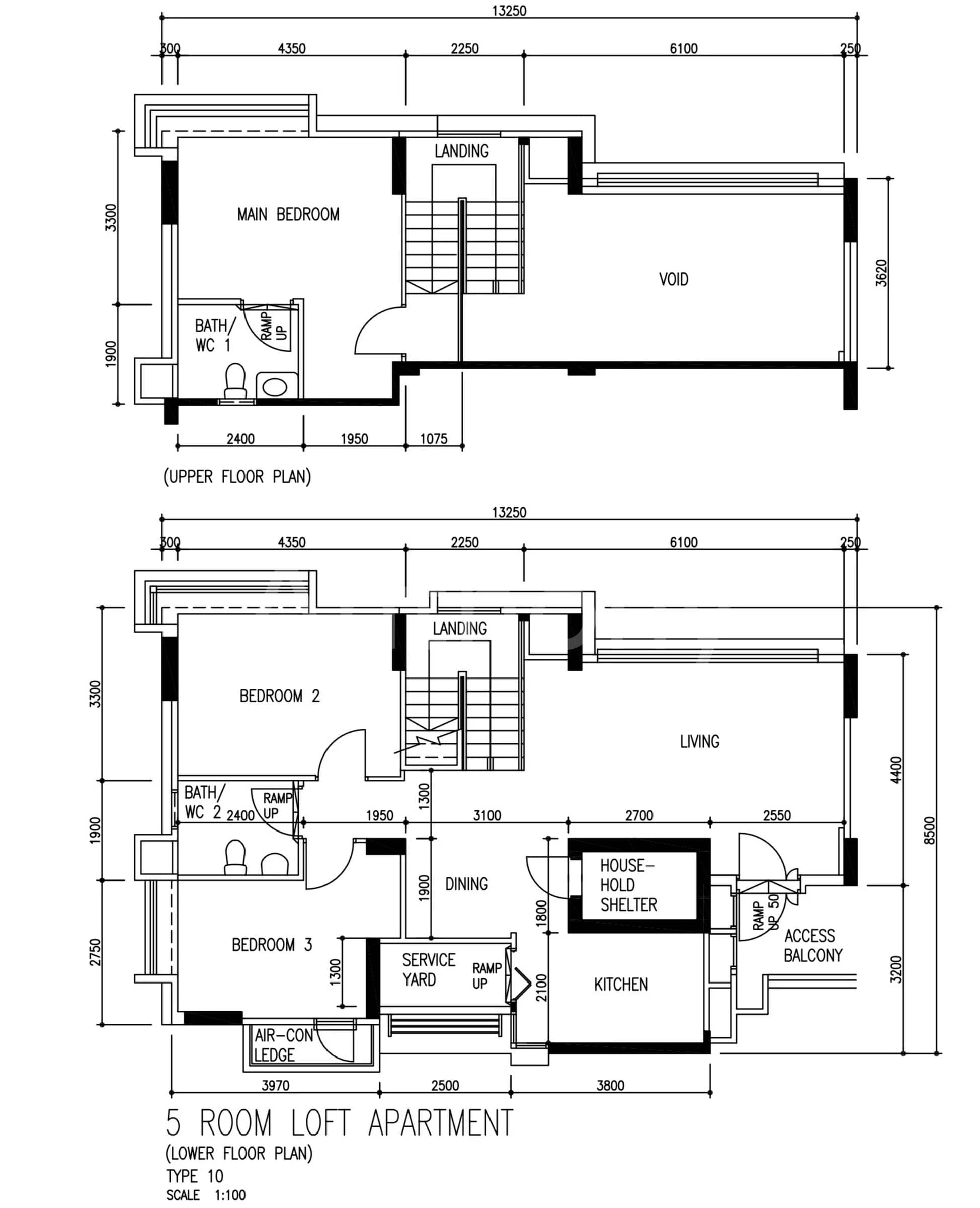 If we disregard loft spaces, the next biggest flats are the Executive types that are between 1,378 – 1,399 sq ft.
These are located at 111 – 118 Edgefields Plains, 186 – 192 Punggol Central and 181 – 185 Edgefield Plains.
Example floor plan: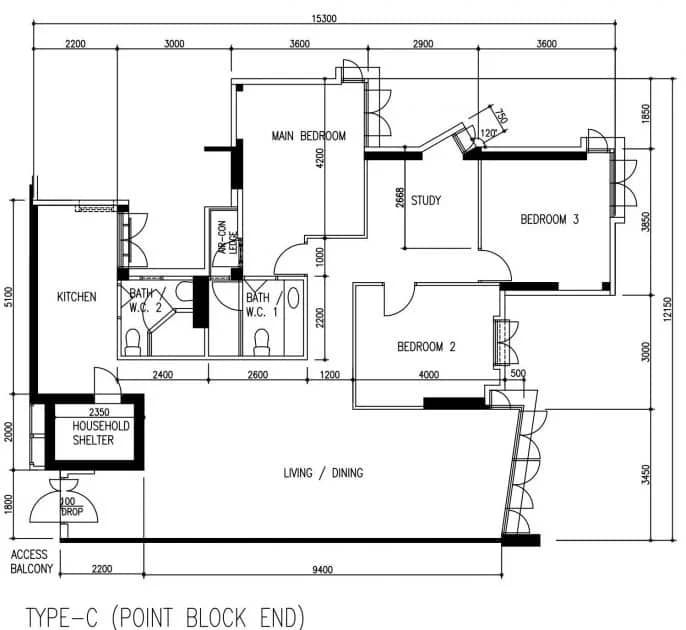 Punggol has a reputation for being "ulu", but that reputation is slowly fading away.
For starters, the development of Waterway Point mall (within walking distance of some of the given blocks) has made the area convenient. This is a major retail hub with a Guardian, NTUC FairPrice, Don Don Donki, and a concept food court.
Punggol MRT station, which has access to both the NEL and CRL, is integrated with the mall.
There are even alternatives nearby, like the Sheng Siong at Punggol Central, or Compass One if you want to drive further out; but we don't think there's much reason to do that when Waterway Point is so close.
If there's a downside, it's that Punggol Field is a bit far from the upcoming Punggol Digital District (too far to comfortably walk, at least). Buyers who are more interested in future resale value, as opposed to pure home ownership and flat size, may want to look closer to the PDD.
For more details on the Singapore property market, and in-depth looks at new and resale projects alike, follow us on Stacked. Also, do reach out to us if you need help in planning your next property move.