Property Stories

We Rushed To Buy A Home During The Pandemic: Here's Why It Nearly Became A Big Regret
Ryan J
January 18, 2023

7

min read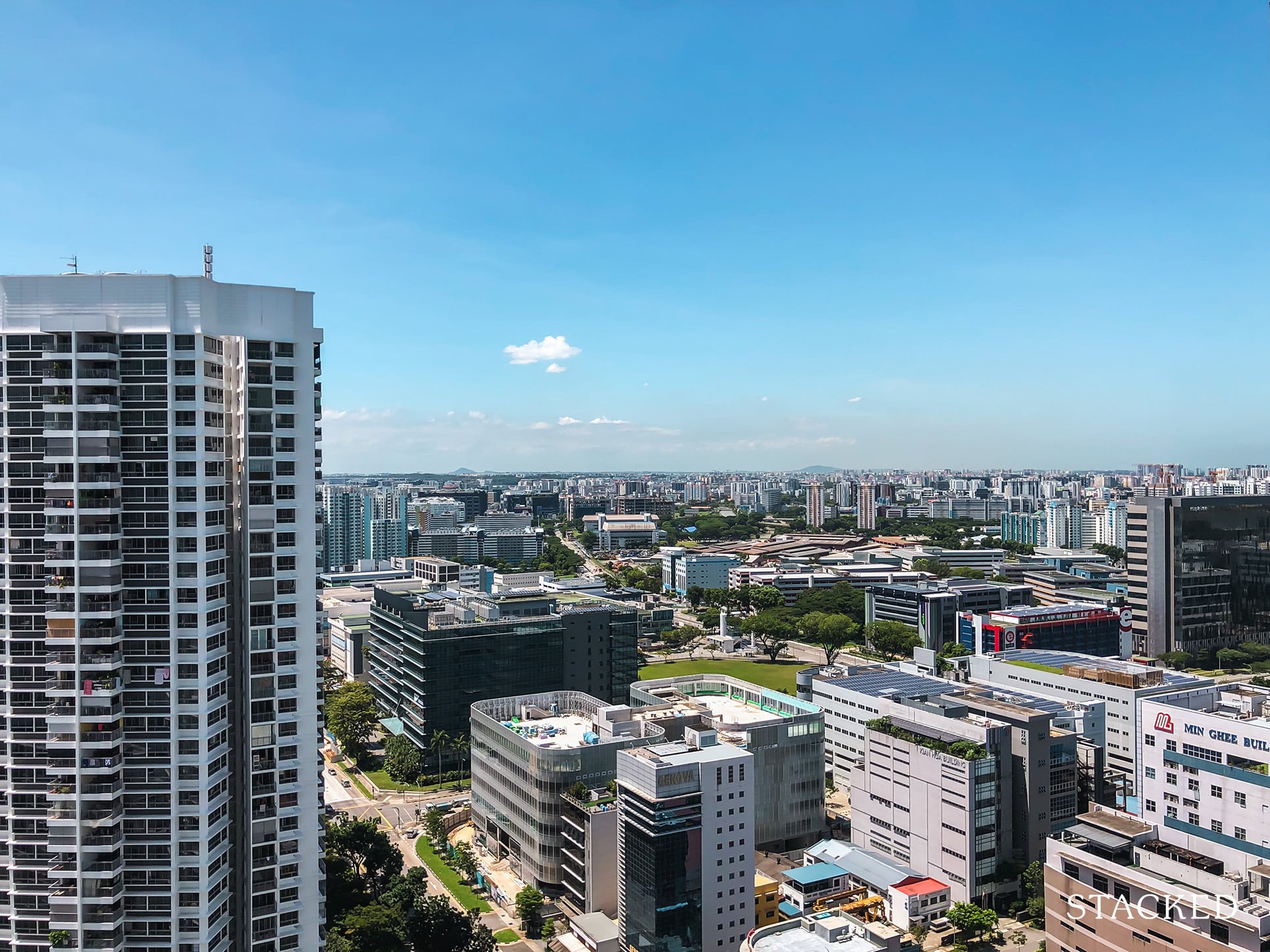 The pandemic might have just been one of the worst times to buy a home. Unless you were one of the brave ones that went ahead during the early stages (the beginning of 2020), the constantly rising prices and terribly restrictive viewings would have made the decision-making process a lot more difficult. As if buying a home wasn't stressful enough!
While most buyers who bought early during the pandemic would probably be very happy at how the prices have turned out, there were other implications from the strict viewing policies and increased pressure that are less talked about.
Remember, there was a period when you could only have 2 unique visitors a day? This meant that with the agent there, a husband and wife had to decide who was the "lucky" one to be able to view the home as the viewer had to be conscientious enough to take notes and photos. It was definitely a strange time all around.
But the main issue was because of the restrictive viewings, some buyers had to make decisions that they may not have made if they had more information in the first place.
We spoke to a home buyer who, nonetheless, chose to buy their units during the pandemic. Here's what it was like:
A determination to buy due to market conditions 
We spoke to home buyer G and her spouse, who said they were committed to purchasing a home by end-2021. At the time, G could already see that prices were steadily climbing, and that the resale market was about to take a big turn: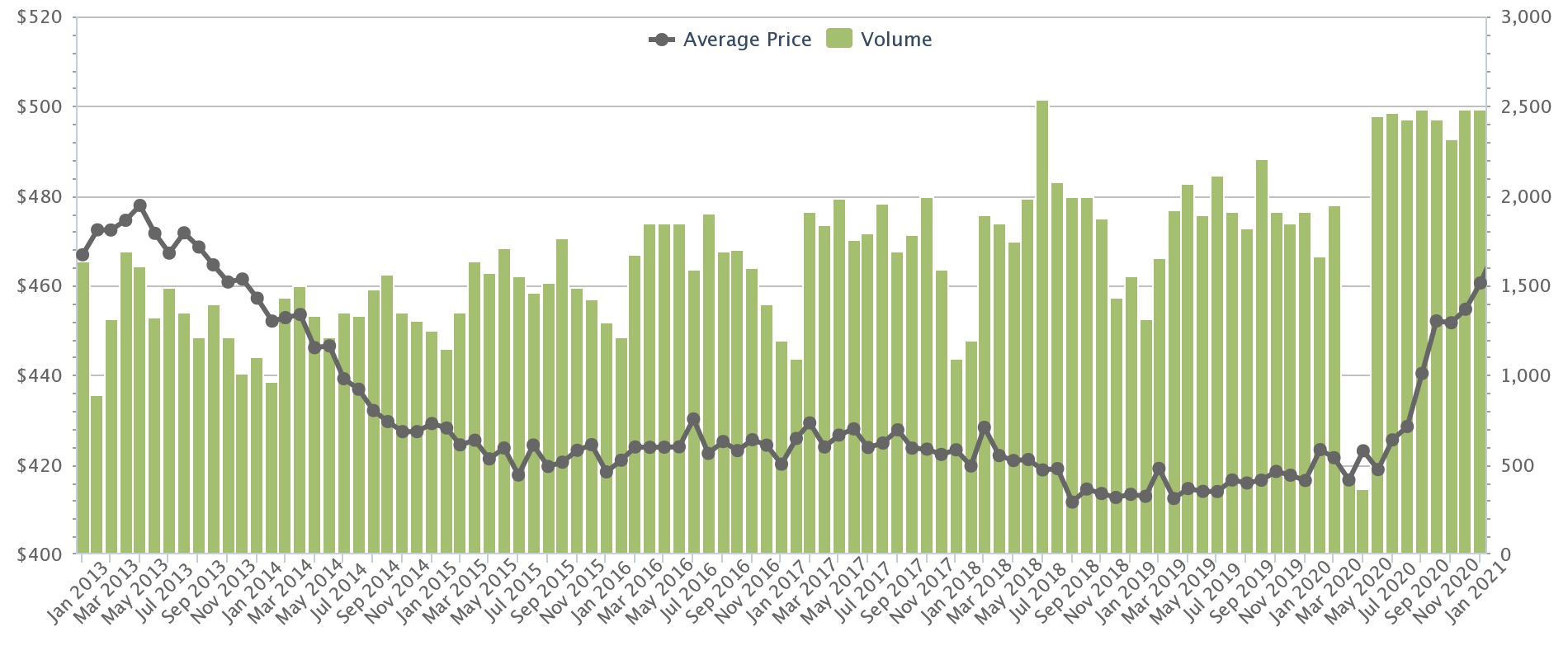 Resale flat prices across all HDB towns, from Jan 2013 to Jan 2021. Note how prices started to climb rapidly after June 2020, making the trend hard for buyers to miss.
G says: 
"We were determined to buy it by end-2021 after observing the hike in resale prices, with the grim expectation that the pandemic will only worsen. Plus, competitive bidding for BTO and delayed BTO completion were an impetus for us to get a resale flat."
However, house hunting during the pandemic wasn't easy. Viewings were restrictive, and G had also decided to make an attempt without an agent. This would have been more difficult during the pandemic as it had become a seller's market. As homes are in demand, and with seller agents having to field many queries, they even had the luxury of picking and choosing their buyers. In some cases, we've heard of agents choosing the most suitable times for them, or having buyers present their IPA in order to narrow down the number of viewers.
Also, some of these seller agents might even prioritise buyers that come with buyer agents – as the deal oftentimes would be smoother because of the agent involved. Direct buyers are typically inexperienced, and especially in the case of HDB buyers, the seller agent doesn't have to co-broke anyway.
House viewings over Zoom 
Although this is usually done for overseas buyers, many had to turn to Zoom calls as the main way to view a home. G had to rely on video recordings of the house tour, which are challenging – unless you're very experienced, it's tough to get an accurate sense of space and proportion from just the video.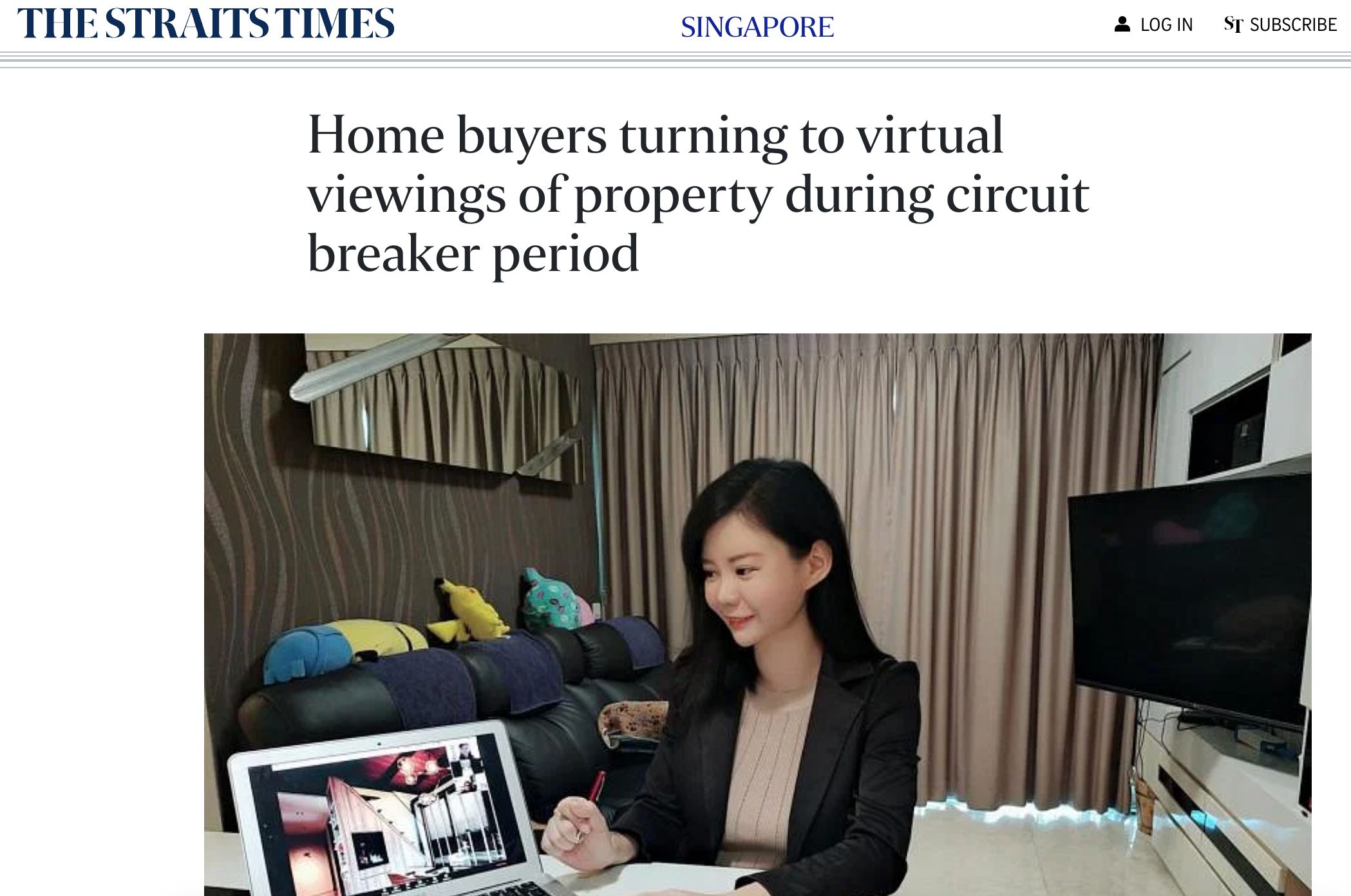 One realtor cautioned that in these cases, a video could be "even more misleading than just using the floor plan". This is because different angles and filters can make rooms look larger, or better lit.
G also viewed the flat, but this only happened twice in the afternoon. She says:
"Because of Covid, we didn't manage to go to the house at different times of day, to gauge the noise level… but no fear of Covid as we were masked."
Two visits at the same hours are not recommended for viewings, and we usually advise buyers to drop by at different hours (during the day and during the night). Noise levels can change significantly after work and school hours, when the neighbours are home. In fact, going during weekdays and weekends can be really different too. For example, HDBs in the CBD area will see peak traffic during weekdays, but typically weekends will be less crowded (especially Sundays).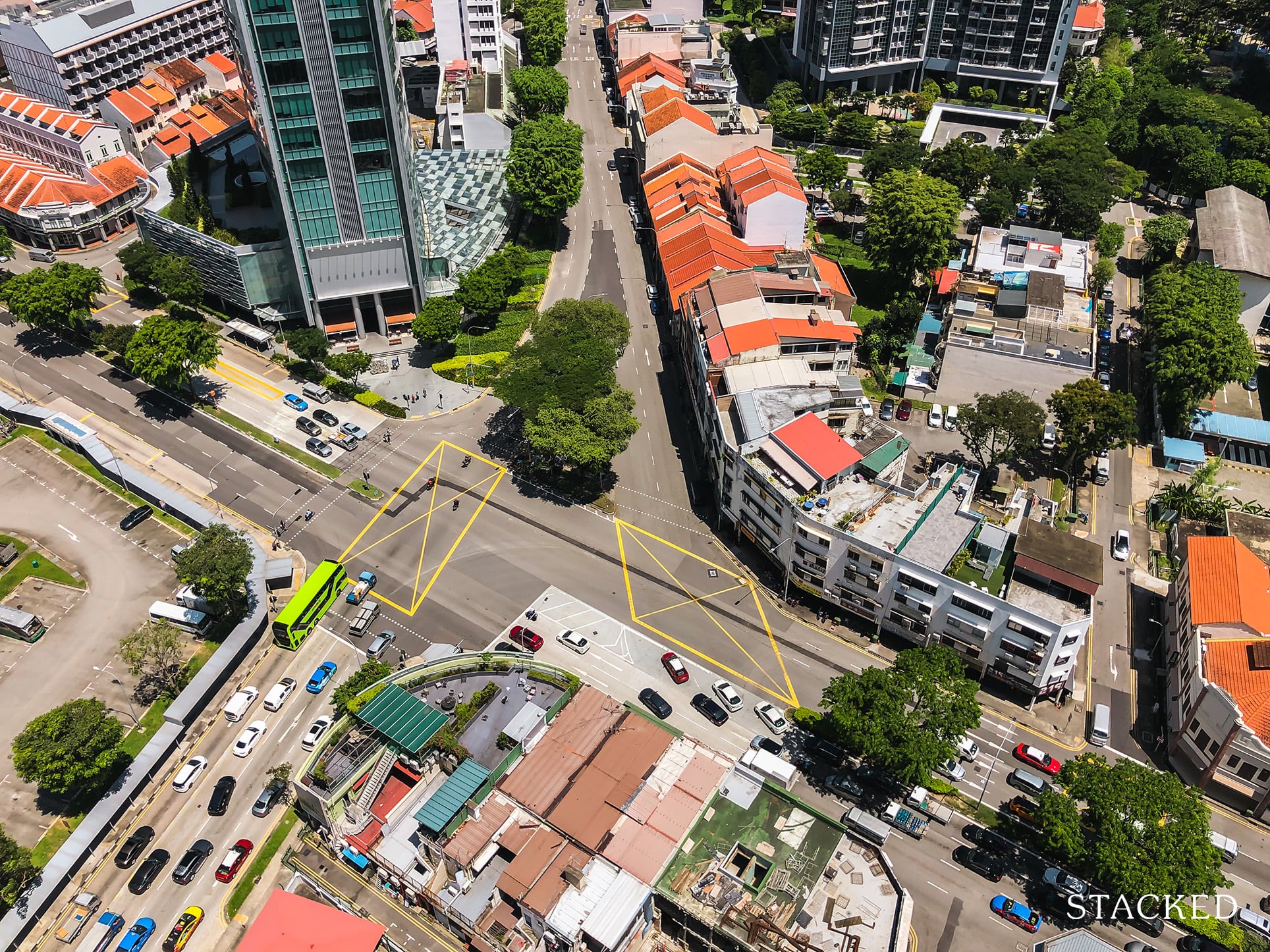 This turned out to be a problem later, as the unit G had picked was indeed noisy:
"We did not expect to move into a flat that has extremely poor soundproofing – we can hear heavy footsteps above us, things dropping and stomping day in day out. We didn't expect to be living in a third-class infrastructure in a developed country. Worse part is, the law doesn't favour the victims. We are now stuck in an unliveable condition."
While HDB does try to mediate between neighbours, there's ultimately not much they can do if you have a noisy one (actively evicting flat owners, just over noise issues, would set a dangerous precedent!)
As such, it's possible for complaints to stack up against problem neighbours for quite some time, before action is taken.
G adds that:
"I'm not sure we would have been able to identify this problem (the noise – ed.), as surveying the neighbours and the noise generated were already top of mind. But there are certain time slots when noise is discernible – and if the noise happens at night or wee hours, I think you'd have to really live in the house overnight to realise that."
As to not having an agent, perhaps it didn't make too much difference during Covid. 
The truth is, many agents had their hands tied as well, and most were reduced to describing amenities and nearby schools over a call. While an agent could help with the paperwork, their ability to contribute during the pandemic was limited. One realtor says:
"For a while, the number of people who could go for the viewing was restricted to two, including ourselves. So if the buyers are husband and wife, then sorry they need to go home and compare separate notes; because both cannot view together if I am also there."
With regard to the noise situation, the realtor said:
"A sharp buyer's agent might have spotted it, as we tend to talk to some nearby units if we can." However, during the Covid period when interactions were at a minimum, even a realtor may not have had that opportunity.
There was also the risk of contracting Covid, which caused some agents to take a short break; so it may have been challenging to find a good agent for resale flats.
With these regulations in place, more than a few home buyers decided to skip agent service fees, and work directly with the sellers.
Regrets about buying during Covid
G has no issues with the location and says the unit was in fact their first choice. She also notes that the furnishings were excellent and the unit was ready to move into, and even had smart home features; this was sufficient to distinguish it from many others they saw. 
This is marred, however, by the noise issue. G says:
"I regretted not getting the top floor. We thought we would buy it because of the growth potential of the neighbourhood, and our desire to start a family. Nothing could have prepared me for the intolerable noise generated by the neighbours, and then now trying to stomach the reality that we must live through the misery, knowing that nobody, not even the authorities would be of any help."
Given the limited viewings and lack of opportunity to talk to neighbours, this was an issue that caught G off-guard. But even for buyers in today's market, it's a reminder to check on the property often – and to do more due diligence by scouting the location more or trying to speak with neighbours. 
If it's any consolation though, G was right about one thing: waiting longer would have sent prices even higher; so at least the couple saved a significant sum for their trouble.
For more home buyer experiences and perspectives, follow us on Stacked. We also provide reviews of new and resale private properties for those looking to upgrade.