Analysis
Ultimate Guide to Master Plan 2019
Reuben
December 3, 2019

20

min read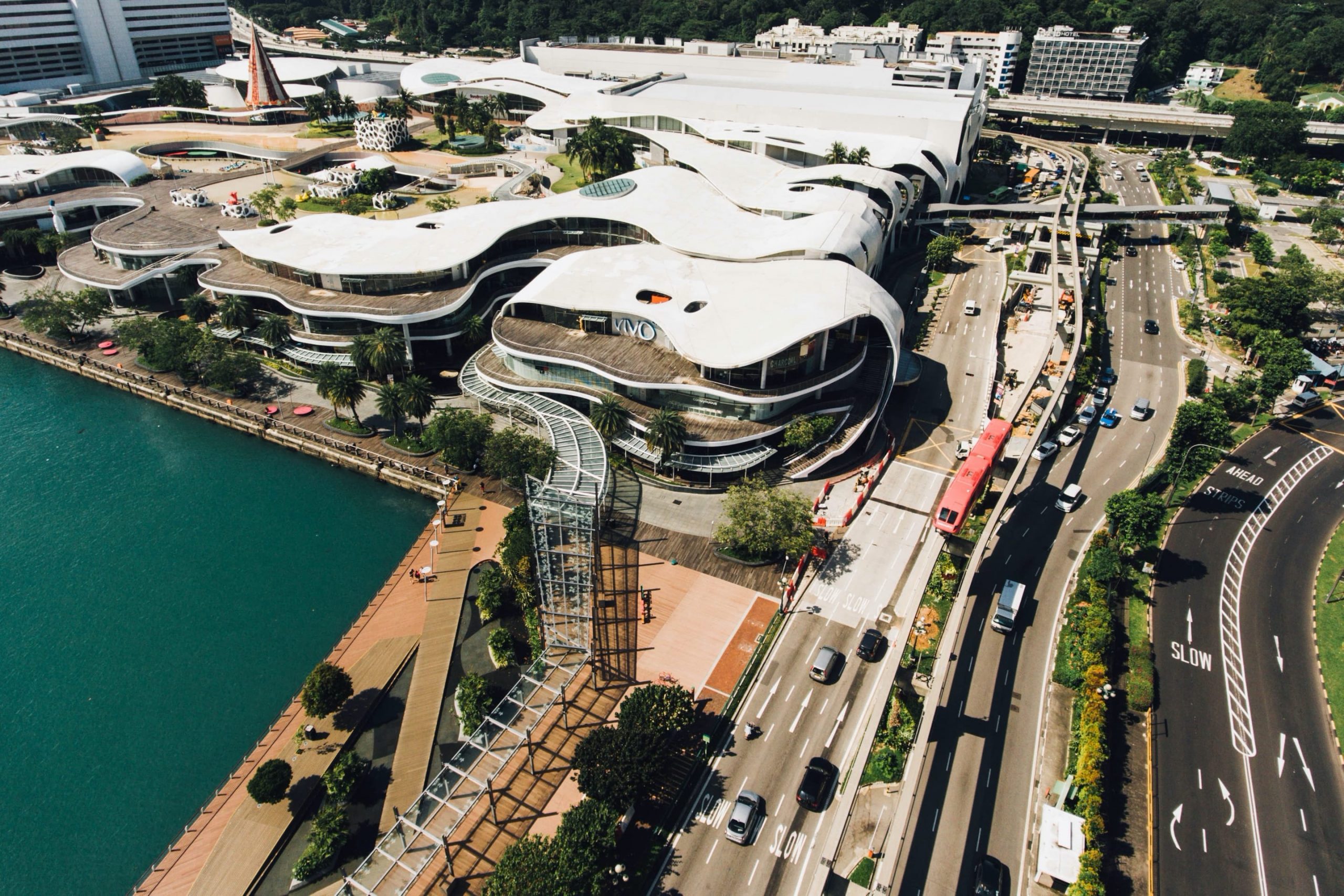 20
min read
Jump to Section:
Now if I were in the shoes of Back to the Future's superstar, Marty McFly – the first thing I would probably do would be to head straight for the Toto counter.
'Not the classiest', I've been told.
But what about yourself? If you had the power to predict the future, what would you do?
Point is, information on the future is a very valuable asset.
Now while we aren't promising complete clarity of the future or any fancy flying cars for that matter (yet), URA's Master Plan 2019 does come pretty close in offering an unparalleled insight into Singapore's projected land growth and development.
The best part? It's fresh out of the oven (we're talking less than a week old, as of this time of writing).
Still, while all these valuable pieces of information are available to the public, countless distractions in our constantly busy lives mean that an alarmingly few of us are actually perusing and analysing this gem.
Fair enough. And that's why we are here to help.
In this article, we bring light to the biggest highlights of URA's Master Plan 2019 and analyse them from a multiple homeowner and investor-related standpoints. All this, so that you don't have to.
But first, the basics – 'How do I access the URA Master Plan map?'
Here's the link. And also some tricks to navigating it:
Functionality:
Now the map functions very much like most online maps and comes with both a location search and manual dragging method. There is even a self-location search option (you'll have to allow location access for that) if you so desire it!
Choosing the right basemap:
The default map you see upon landing is the "Street Map", much like what you see on Google Maps. What you'll need is the "Master Plan 2019" basemap.
To enable this, tap the 3 colon-like dots and select "basemap".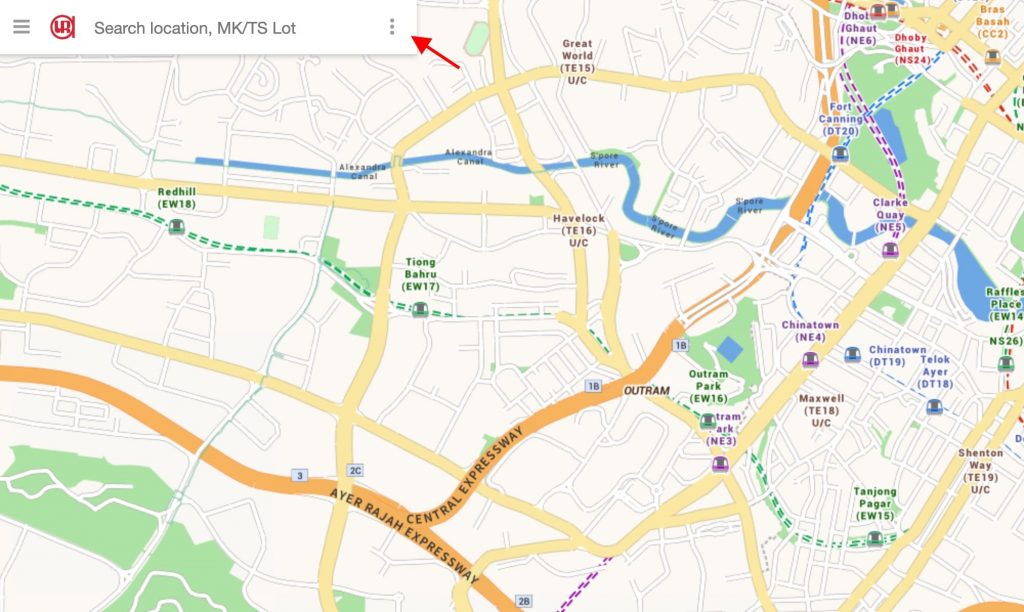 Then, click on "Master Plan 2019", which should be the last option.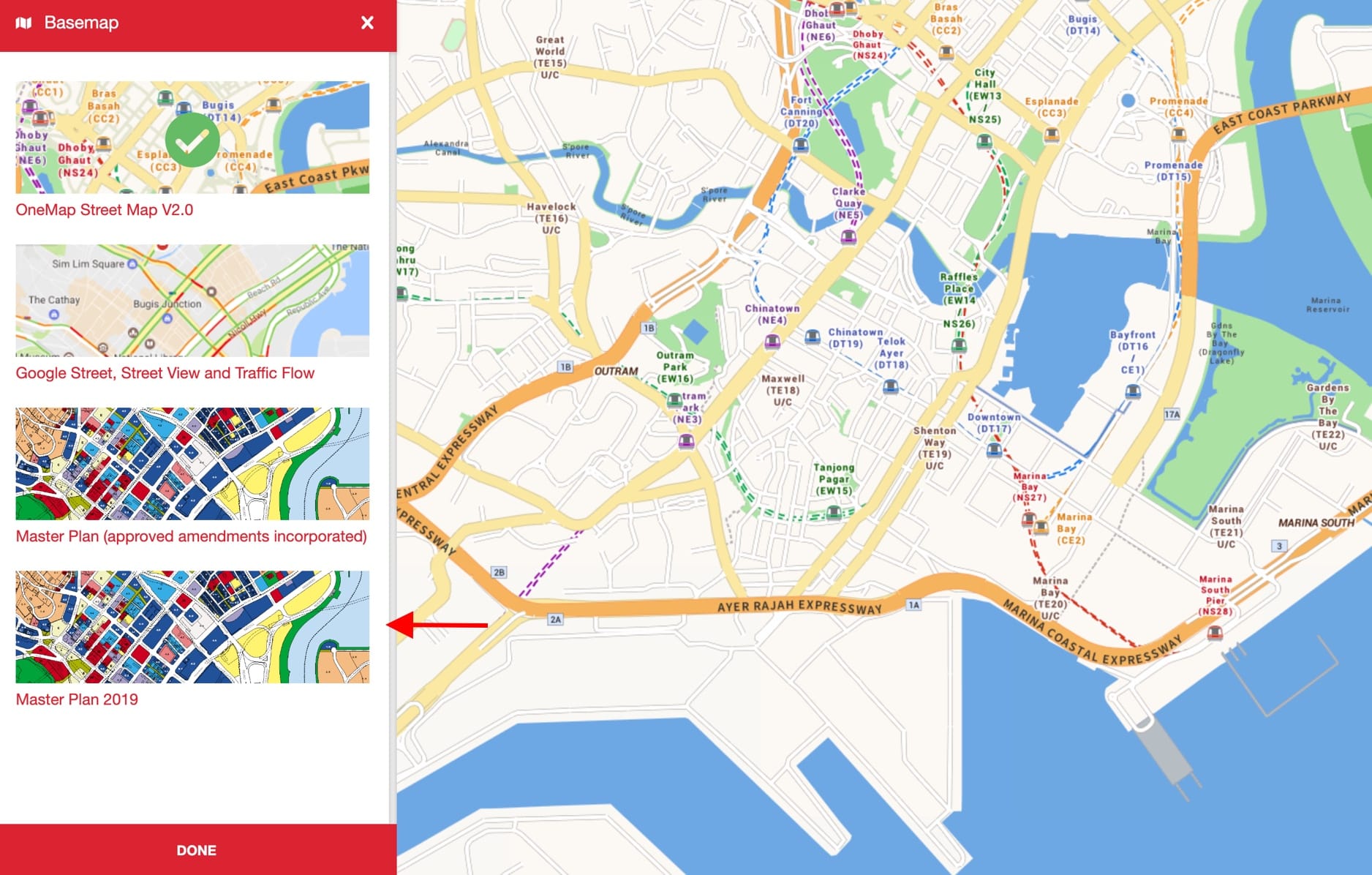 Understanding the colours:
Popping onto the Master Plan for the very first time can be daunting.
To make things simpler, URA has implemented a legend table for easier navigation. To access it, all you have to do is tap on the 3 colon-like dots at the top left of the page again (or top-right if you are on a smart device) – just next to the 'Search location' engine space.
Next, click on 'Legend'.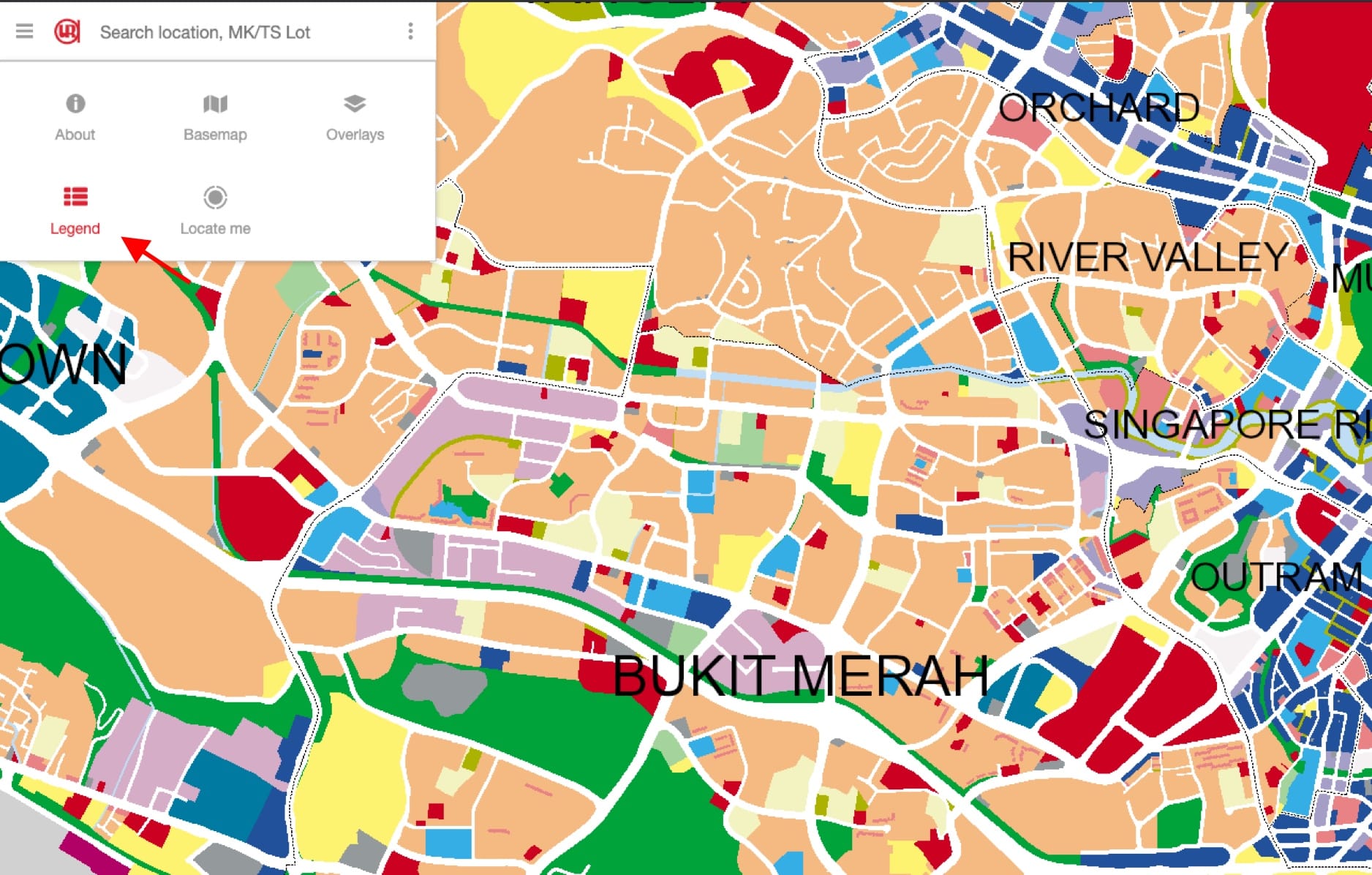 You should see 3 coloured 'legend-blocks'. That's just the beginning, however.
Click on 'Show more records' for the full list of 44 different legend explanations.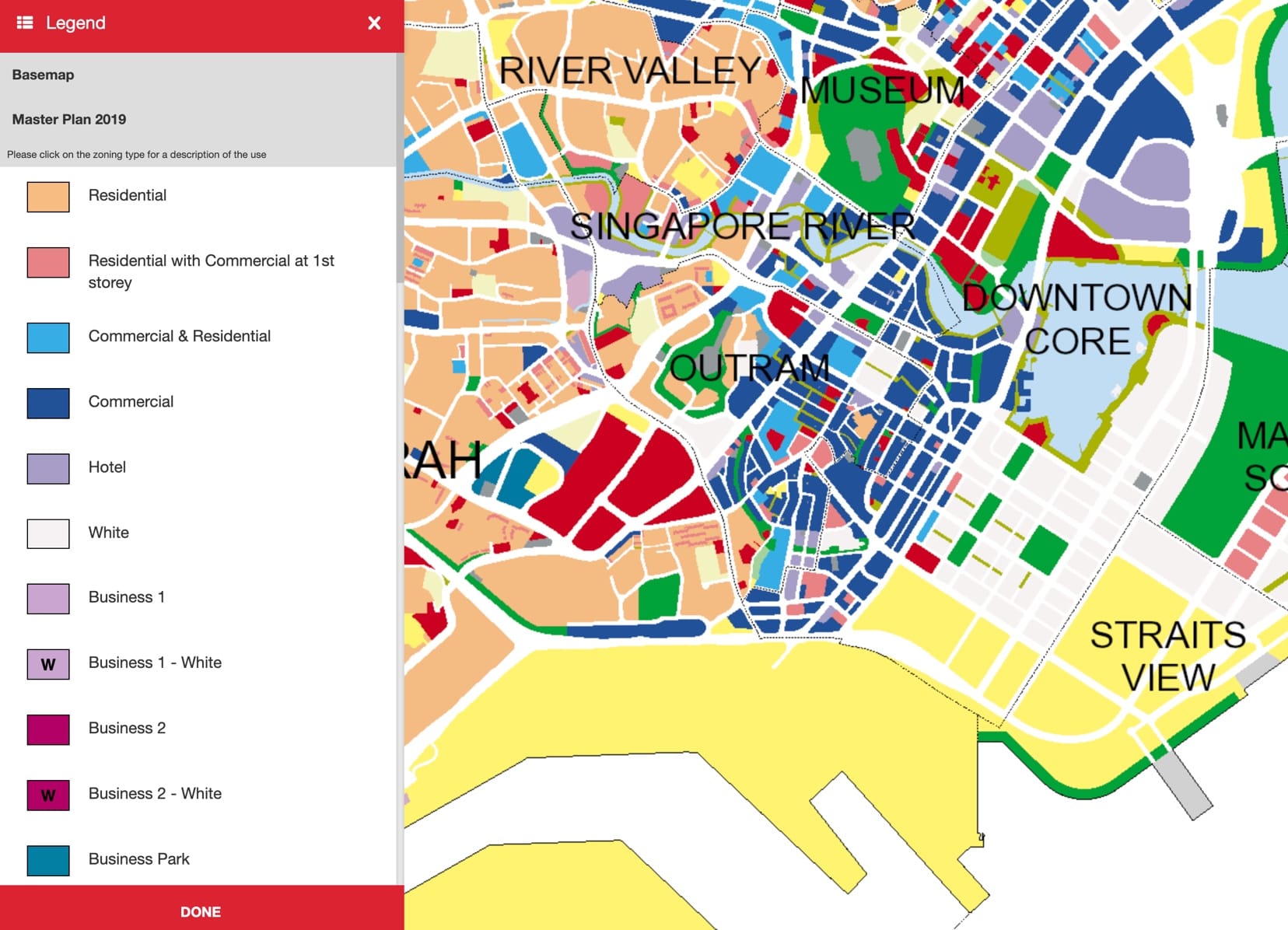 Finally, if you were to click on most of the thumbnails individually, a new tab will appear, bringing you straight to its specific explanation category on the Master Plan 2019 Written Statement.
Perusing additional categories:
NParks has also partnered with URA in implementing 'eco-based' varieties onto the Master Plan 2019. To access these additional implementations, be sure to first zoom out on the map before once again clicking on the 3 colon-like dots and selecting 'Overlays'.
A mini draw window will appear and you can select from an overlay list of 'Heritage Roads Green Buffer', 'Heritage Trees' and 'Tree Conservation Areas'.
What the Plot ratios mean: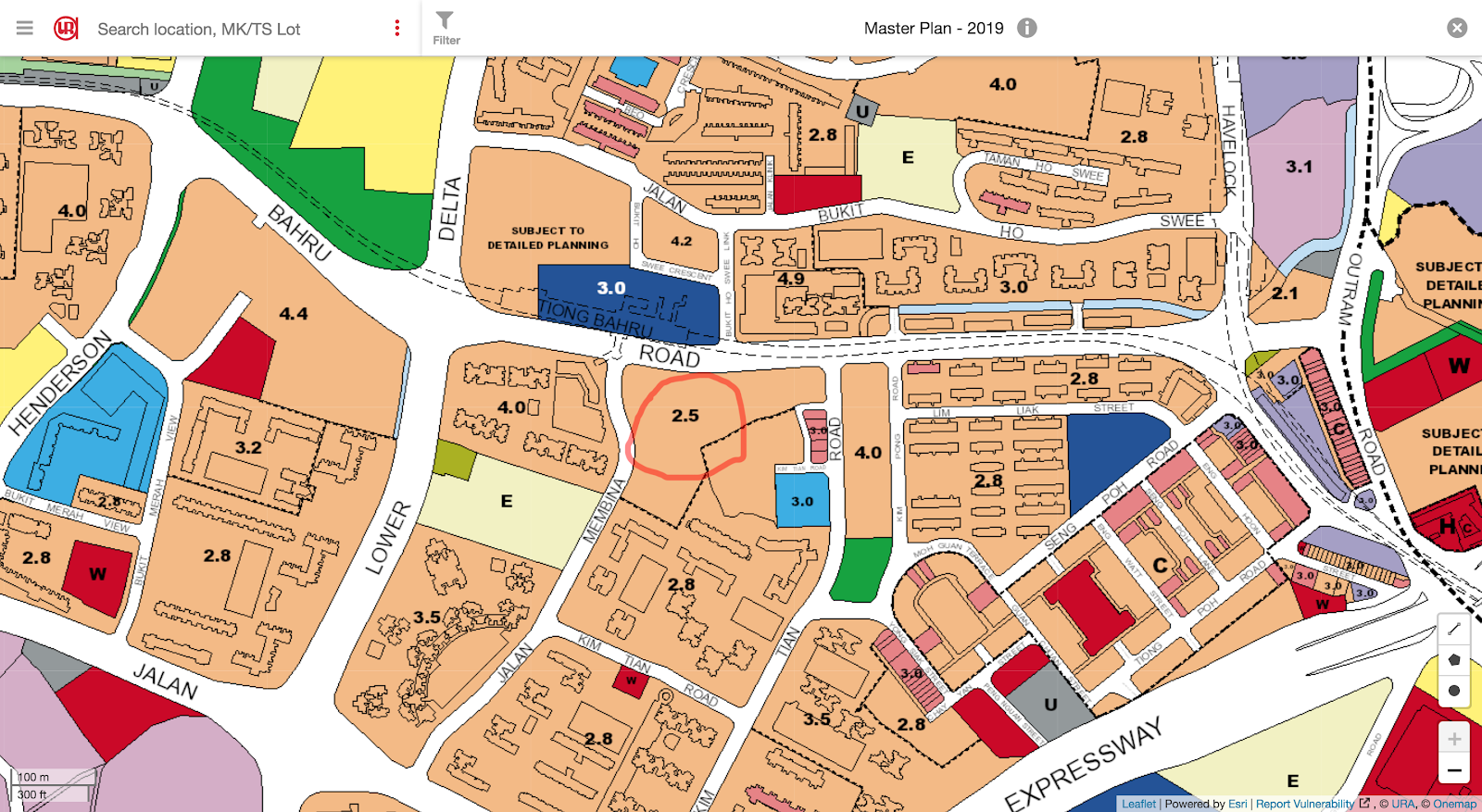 For those of us new to Plot Ratios (that's the number that pops up on every development – as seen above), it can once again get a little confusing.
Thankfully, one of our friends here at StackedHomes covered the topic sometime back. Feel free to learn more about Plot Ratios and a whole bunch of other tidbits here!
How to 'Exploit' it
Disclaimer: We're not promising any badass exploitation techniques that'd land you billions (if we knew any, you'd be the first to know).
Still, having access to the Master Plan changes the way we can now look at a variety of development-related pursuits. Here are some examples:
Aids in sourcing new purchases – The Master Plan is especially useful for those who aim to buy developments near their relatives, or just in a particular region for that matter. Just search up the locale you're interested in and have a look at the zoning plans for the area.
In fact, it also helps to have Google Maps open for a cross-reference (tip: satellite view is wonderful!). Now if there is an area that is zoned for use and might be a good fit for you, pop in a search on google or better still drop us a query to learn more about that particular locale!
Understanding your surrounding development growth – For those of us who have been in the same development for years, it's natural to gradually lose track of new developments popping up.
Unsurprisingly, the latter is extremely crucial in understanding potential appreciation growth (eg. a new shopping mall or MRT station closeby could mean solid quantum raise for your development) – especially if you managed to beat the 'endowment effect' and are looking at selling/renting your unit out.
Thankfully, we can now track all this based on the newest Master Plan map. Time to put that self-location search option to use!
New buyers appreciation check – Now if you have any properties that you are keen on investing in (and have already been down to the locale), it is important to observe the surrounding land for possible construction and potential development-type. Similar to the point above, this will help you in understanding the appreciation factor of your potential unit.
More than that, when cross-referenced to Google Maps, it will also help you plan out your new daily commute (for groceries, work etc.) and foresee any potential construction noise-related disturbances from future developments in the area!
Read this next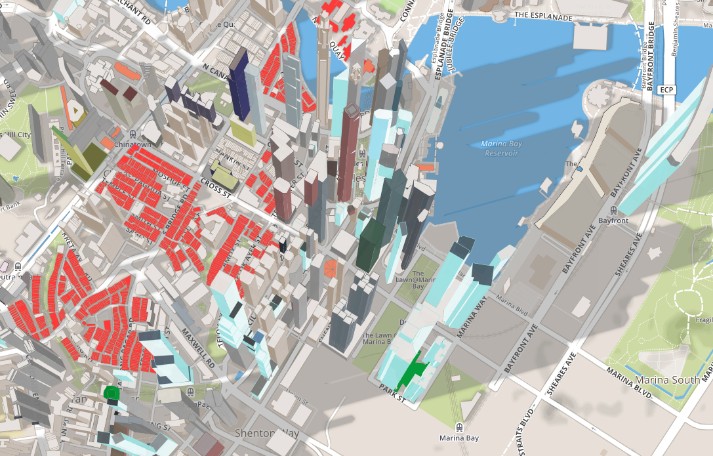 Read this next
by Stanley
Now that we know a little more about accessing and utilising the plan, let's head on to the 7 major highlights we have sifted from the plan thus far.
CBD Areas to Observe a Surge in Residential Units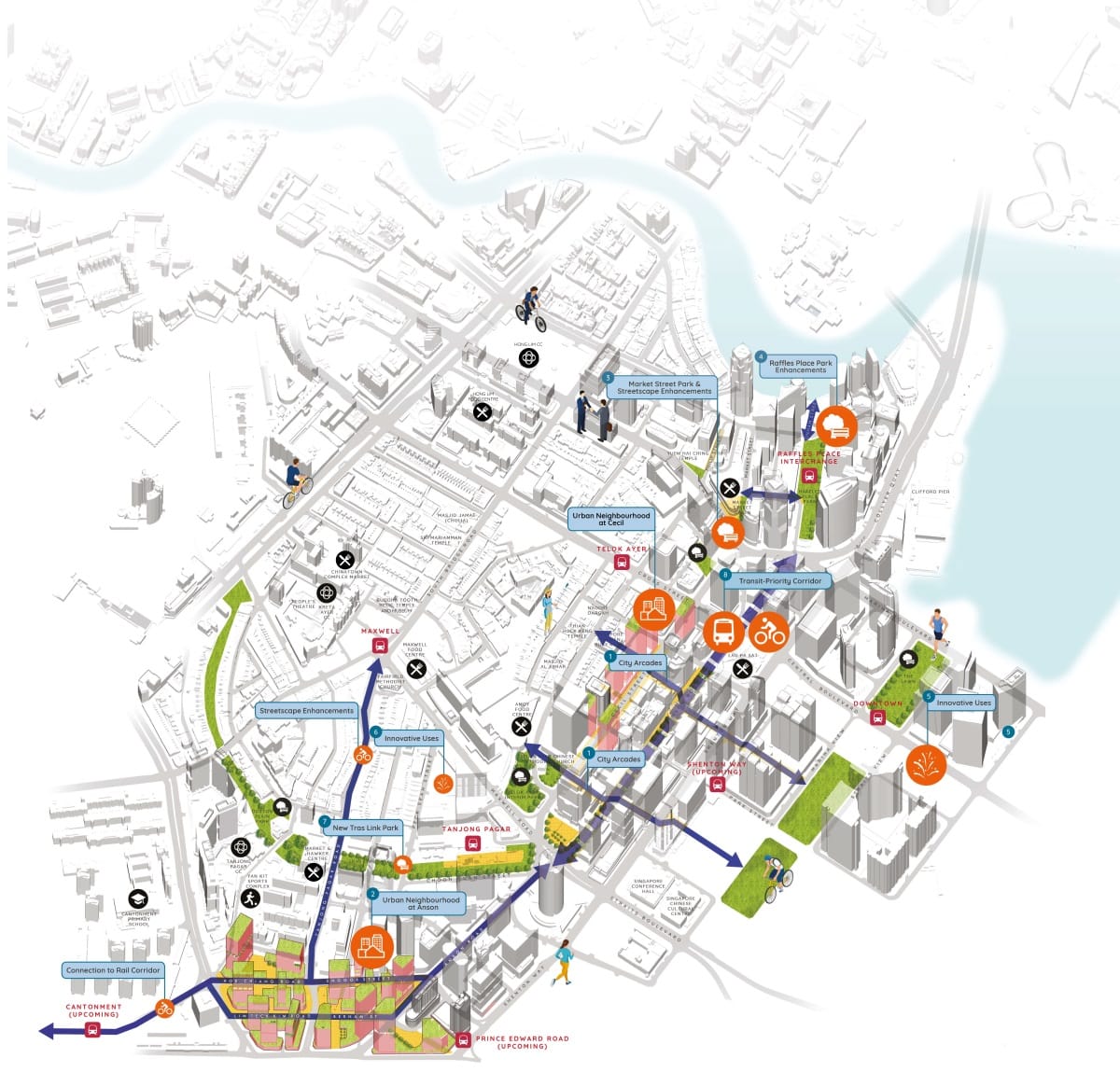 The Central Business District (CBD) of Singapore has long been known as a hotspot where the 'crèmè dela crèmè' work. It is also notorious for ERPs and ironically, crowded roads.
Slightly more inconspicuous than all that, however, is the sore lack of current residential developments present in the CBD – something that URA is looking to change.
Introducing the new 'CBD Incentive Scheme'. A scheme that revolves around reimplementation of older CBD commercial developments into mixed-use developments. These are the details in brief:
Areas of Development
Potential Land Use
Highest Possible Intensification
Robinson Road, Tanjong Pagar and Shenton Way
Hotel-Use
Mixed-Use (Commercial & Residential)
Mixed-Use (60% Commercial & 40% Others)
25%
Anson Road, Cecil Street
Hotel-Use + Mixed-Use (Commercial & Residential)
Mixed-Use (Residential with 1st Storey Commercial)
25%

30%
* Current development land use must be allocated as 'Office Developments' only.
* Development has to be at least 20 years old from the date of TOP.
Analysis: Once the results of this scheme begin to kick in, there is little doubt that well-heeled expats working in the CBD will prefer to rent residential units here in the years to come – potentially resulting in quantum drops for prime city-fringe developments that sell mostly on their proximity to the CBD.
In fact, developments like AXA Tower, Twenty Anson, International Plaza and MAS Building have already had their plot ratios increased from 8.4 to 10.5 in lieu of this scheme so we could expect some impending residential-related redevelopments very soon.
That said, these new developments are not going to come cheap and the possible construction disturbance could spill into neighbouring office towers given the compactness of CBD developments.
Value-adding to Residential enclaves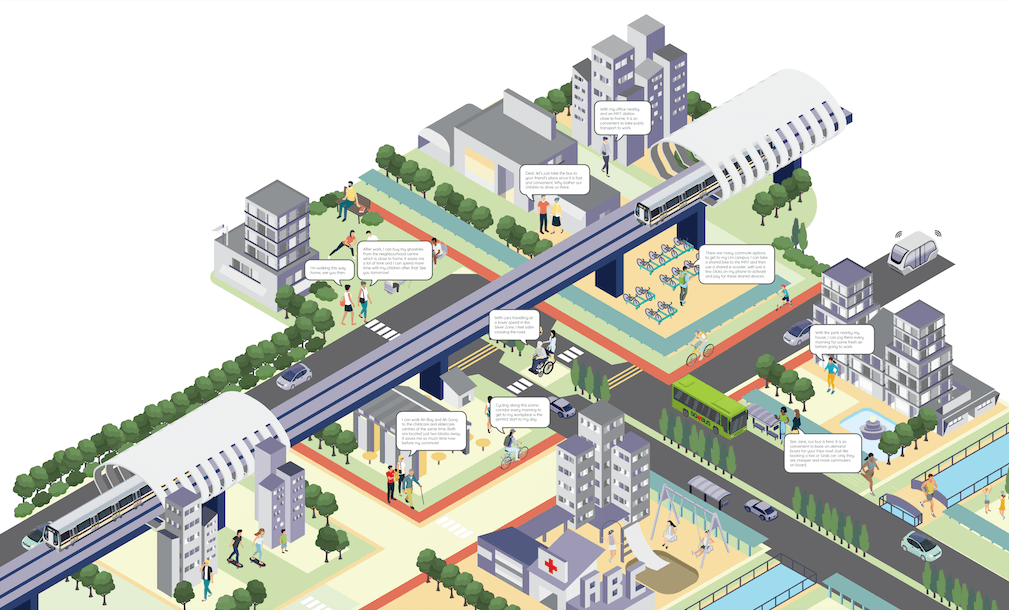 In the past years, Singapore has been known globally as a leading innovator in a variety of categories.
Now, URA is spearheading plans for creative change to existing residential developments. This, with the aim of bringing everyday aspects of life (eg. work and entertainment) closer to residents of various communities.
The frontliner in this plan is the Strategic Development Incentive (SDI) Scheme. In crux, it enables developers to delve into existing nationwide developments in a bid to increase their gross plot ratio or even alter multi-development land-use altogether.

We've taken the liberty of listing its further requirements here:
Types of Potential Development
Minimum Age of Development
Geographical Requirements
Commercial Developments
Mixed-Use Developments (mostly commercial-based)


At least 20 years from date of TOP

Linkage of 2 or more adjacent sites
* Note that residential developments (or mixed-use majority residentials) are not eligible for the scheme.
Analysis: Understandably, the scheme requires a multi-development combination to ensure a larger and more positive transformational impact for the community. It also serves to attract re-developers with bigger budgets and hence a lower risk of incompletion.
What's more, by excluding residential developments from the scheme, URA ensures that residents will not be displaced as a result of building a more vibrant community.
The same cannot be said however for commercial businesses. Those with their particular commercial enclave targeted could technically still be affected.
Lastly, do note that proposal-processing for the scheme hasn't been automated and is currently still based on a case-by-case basis. Success therefore heavily depends on the innovation and functional aspects of the individual proposals.
The marriage of Eco & Heritage Spaces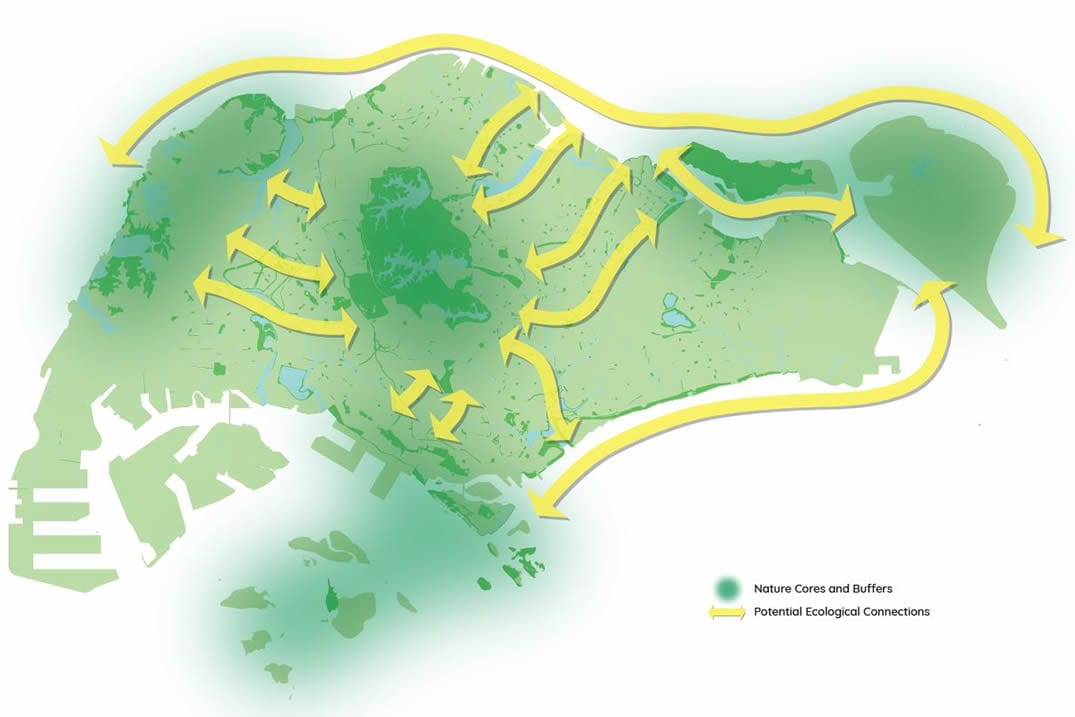 More than just a leading innovator, Singapore has long been touted as a 'Garden City' by numerous foreign publications. Still, many residents complain of its 'urban-jungleness' – a recurring theme that has inspired both NParks and URA to further evolve the nation into a 'City in a Garden'.
One of their biggest implementations is the Round Island Route that will include a 50km long Rustic Coast spanning from Changi-end all the way to Lim Chu Kang! Here are some facts about it:
The coastline will feature an entire array of recreational green spaces, heritage sites and sea-views for residents to freely enjoy.
Places of interest along the route will revolve around the nation's industrial and military-progress – all this in the name of enrichment and preservation.
Further connections to the Sungei Buloh Wetland Reserve and the Mandai Mangroves will also allow residents a 'hands-on' insight into Singapore's biodiversity heritage.
More than that, a string of other projects will make up an additional 1,000 hectares-worth of parkland and park-connector contributions to the island. Some of the major points that will observe construction as a result of this includes the Coast to Coast Trail, the Rail Corridor and even the Kallang River.
Analysis: While it is a little hard to pinpoint individual locale impacts, the redevelopment works suggest potential disruptions to certain neighbourhood parks and recreational spots that many residents frequent.
For those worried about the noise factor, minimal and swift disturbances should be the mainstay given that most construction works are path-related. That being said, residents of lower levels could still be affected even if only for a shortened period.
With imminent authoritative action (starting from next year) based on the recent ban of e-scooters, residents can also be rest-assured that PMD-related disturbances on these new paths will be gradually phased out.
Greater Connectivity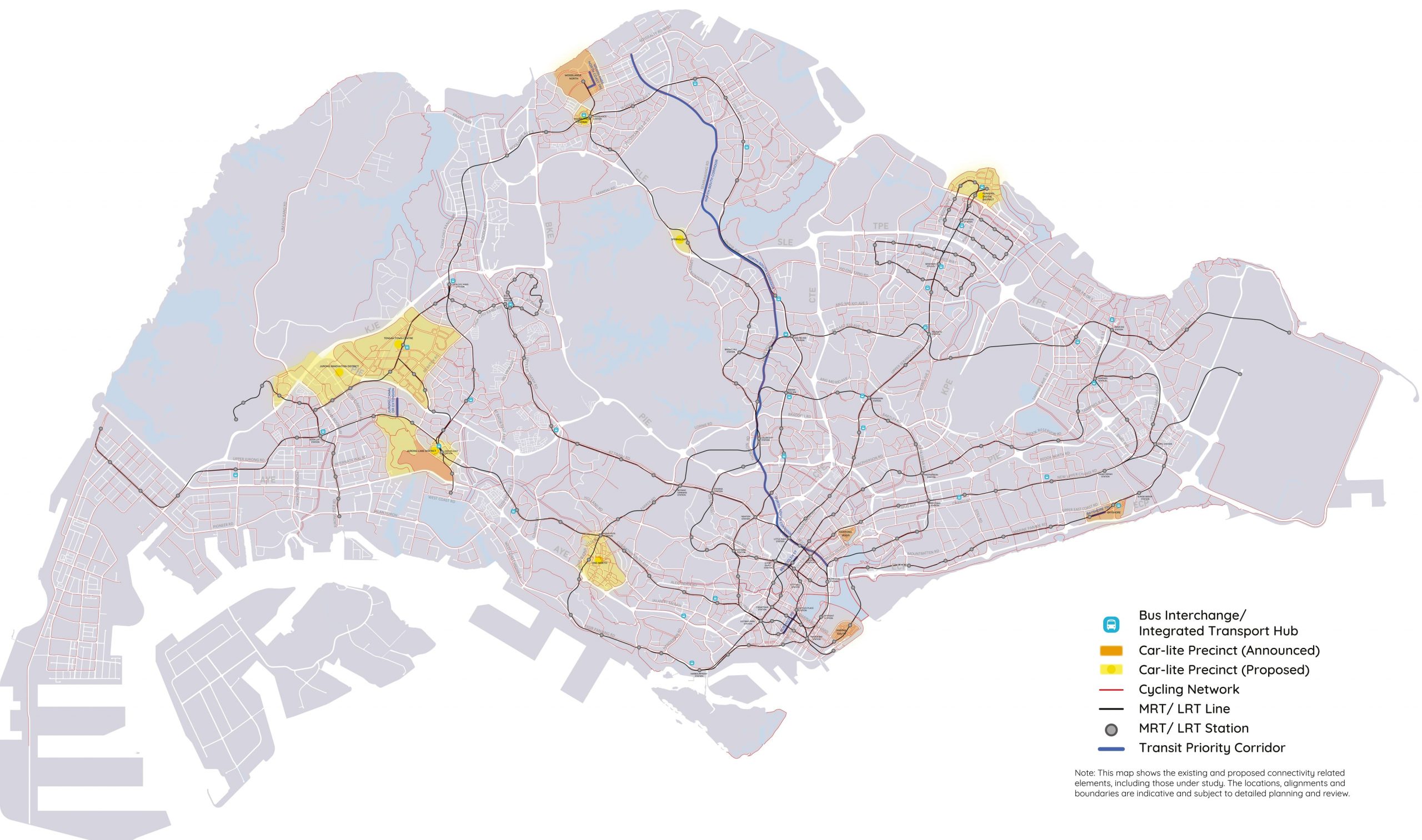 Based on a recent study, public transport in Singapore currently ranks as one of the cheapest, safest and most efficient (no jokes here) in the world.
With the completion of the Circle Line and the implementation of the Thomson-East Coast Line, the Jurong Regional Line and the Cross Island Line, things are about to get a whole lot more efficient with 8 in 10 households expected to live within a 10-minute walk of an MRT.
A variety of cycling and footpaths will also be implemented alongside the Connectivity Special and Detailed Control Plan.

Perhaps the biggest impactor, the North-South Corridor will span 21.5km long and feature non-stop bus lanes to and from the city.

Analysis: As mentioned above, the 'tinier' foot and cycle-path renovations should not pose too much of a noise disturbance to nearby residents. The same cannot be said however about the drawn-out construction process of the impending MRT stations.
Perhaps the one positive side is that work has already begun on most of these stations so residents of these areas should already know about their effects.
With the gradual implementation of these stations amidst the rising prices of COE, we could also observe a decline in road traffic in Singapore even if the effect might seem minuscule for now.
One thing that is guaranteed, however, is that existing and potential developments adjacent to these new stations and the start of the non-stop bus lanes will most likely observe a surge in both resale and rental quantum.
Massive Relocations
Major works are in the pipeline to transform two massive chunks of Singaporean land into state-of-the-art business and living spaces.
And while they aren't exactly happening immediately, painstaking work has already begun for various companies on both projects.
In a bid to match various competitors around the world and to maximise Singapore's limited land space, PSA has announced the relocation of its Tanjong Pagar, Keppel and Brani City Terminals as well as its Pasir Panjang Terminal to the impending mega Tuas port by 2027 and 2040 respectively.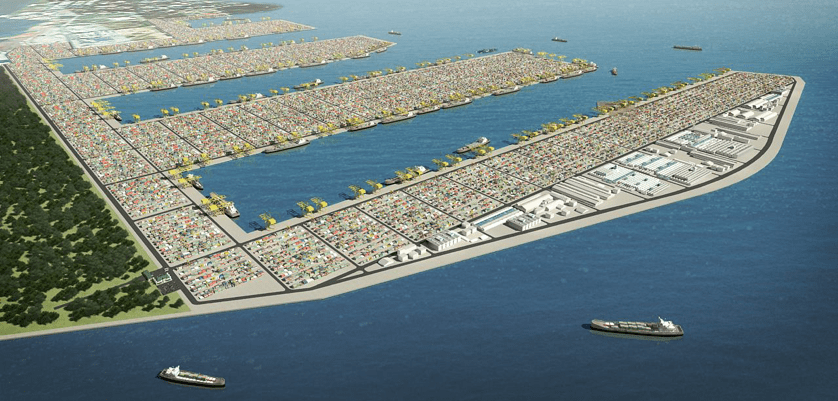 The new Tuas port will be the 'world's largest automated terminal', paired with environmental sustainability, larger docking areas and improved transport connectivity in the future. It is being completed in 4 phases and is currently undergoing its 2nd phase.
The entire project is worth over an incredible $20 billion!
Paya Lebar Air Base's New Destination:
Paya Lebar Air Base (PLAB) will also undergo relocation to Changi Airbase East and Tengah Air Base come 2030.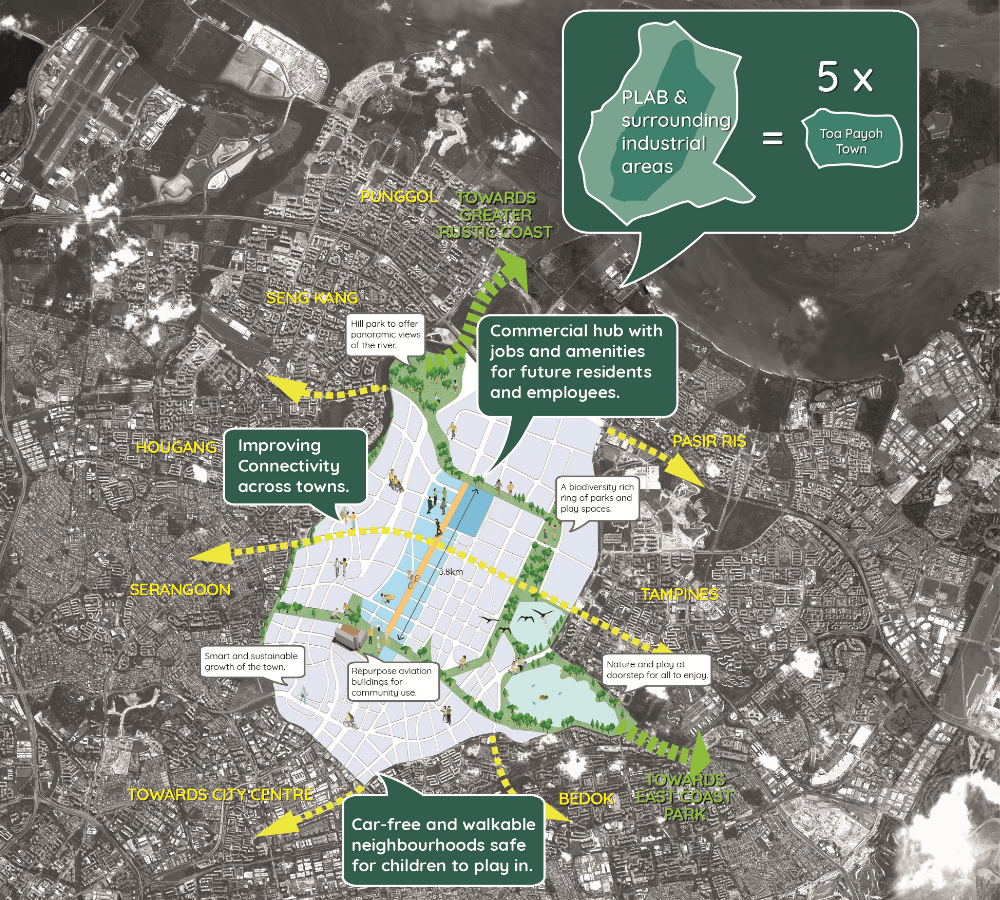 The expansion of the latter (in the west) has unfortunately resulted in the uprooting of a nursery, an egg and orchid farm, as well as a couple of food/ornamental fish farms.
More than that, nearly a third of Choa Chu Kang cemetery has been cleared in anticipation of this move – a move that has resulted in the exhumation of tens of thousands of graves in the area.
Perhaps the least impactful is the reconstruction of a 2km heritage stretch along Lim Chu Kang road to further pave way for the expansion.
Analysis: The Tuas port move means a massive free-ing up of valuable land space. Space that has been zoned for the Greater Southern Waterfront (GSW). It is likely that developers of commercial and residential projects will flock here in a bid to make a name and fortune for their respective companies.
Current residents in the area can, therefore, expect massive construction work in the neighbouring land plots alongside an eventual boost in amenities and potentially development valuation.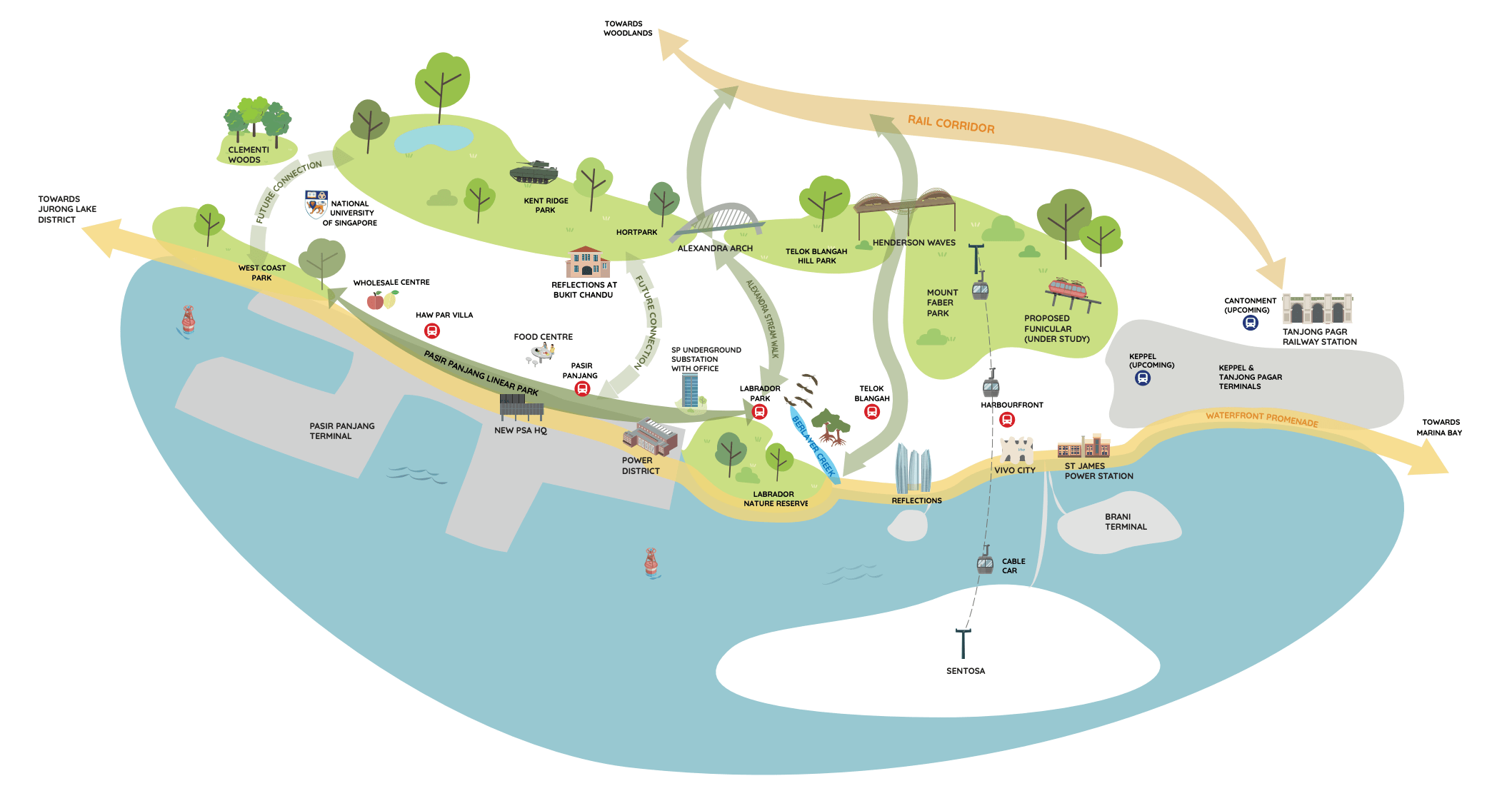 The two developments that look to benefit the most from all this is Vivocity and the Alexandra Technopark. Located in the heart of the GSW, the shopping mall will naturally receive increased traffic/demand over the years as will its office-sectored counterpart.
What about the PLAB relocation then?
While it isn't the latest news (it was after all mentioned in the 2013 National Day Rally Speech), what happens (or could happen) to the free land on which it currently sits is.
Once the PLAB move begins from 2030, a massive 800ha-worth (larger than the size of Bishan) of land will be made available for developments. The Master Plan has since advised that it will be a new business district with mixed-use developments in the area.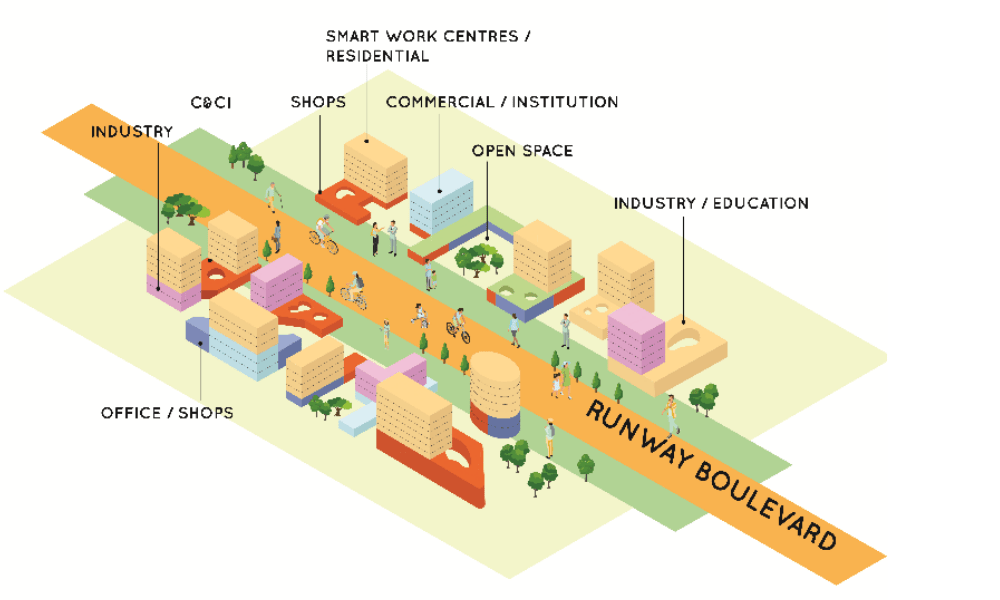 While there are an incredible number of details pertaining to the future plans and even ways you can contribute to its growth, let's try to consolidate the effects.
In crux, the relocation will remove the height-restriction limit on the surrounding developments – making any low-rise commercial projects in the area a prime target for redevelopment.
Quantums of potential units in the area are also not expected to rise high above market value due to the general increase in housing supply as a result of all this land.
That being said, there will definitely be demand for units here. This is due, not just to the impending business district in the area, but also to the Changi-Airport terminals and surrounding factories that boasts an incredible employment figure.
Ultimately, impending business districts in Singapore like these will naturally result in a shift of reliance on the CBD and the general trend of decentralisation.
Expanding…Underground
For those who are fans of the acclaimed 'City of Ember' (it really is one of my favourite reads), you'd probably get all jittery at the mere mention of an underground city.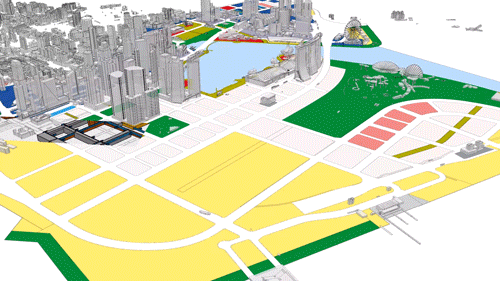 Now while Singapore isn't exactly above to disappear underground, URA has given the green light for the city's very first underground space plan. A spark that could signal the start of a new generation of developments. Here is what it entails:
Punggol Digital District
Marina Bay
Jurong Innovation District
Analysis: While we highly doubt that going underground will have a massive impact on the real estate industry immediately due to the fact that a good number of these spaces are being currently researched and catered solely for utility, storage and industrial uses, there are definitely signs of promise.
The fact that we are already observing these next 3 key projects going 'partially underground' means a starked increase in the underground potential that was never tapped on before to cater to the mass public districts.
If you were to look at the underground land use map as part of the Master Plan, you will observe Jurong Lake District, Orchard Road and Woodlands North Coast as potential underground projects. This would naturally free up space in their respective 'above-land' spaces (even if to a confined area) for development opportunities and hence increased amenities and quantum values of existing developments closeby.
It would also be interesting to observe possible new underground development laws passed through the years as a result of this phenomenon.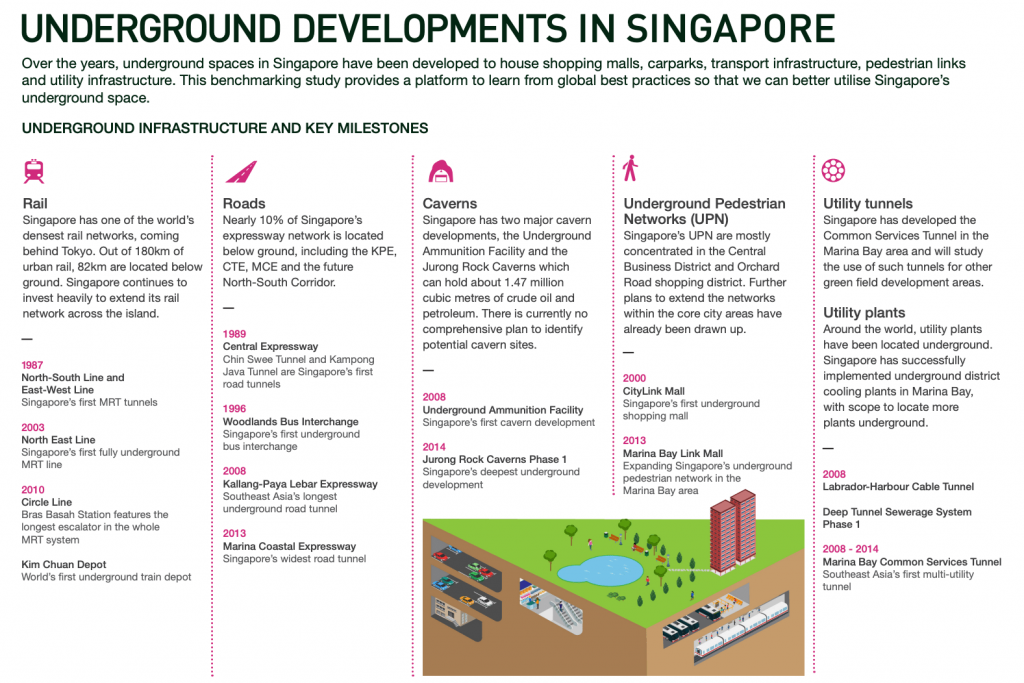 One thing to note however is that underground construction will naturally span a longer time when you consider the research and excavation processes. It will also generally produce lesser land yields. An issue that can be easily mitigated with creative solutions from developers.
Other Key District Highlights
Here are just some of the many more highlights in the various major areas of Singapore that we've yet to touch on due to the abundance of varieties:
Area of Development
Proposed Revamp
Aim
Orchard Road
Increased vibrancy in flora and faunaLinkage and development of open green spaces in the Plaza Singapura, Dhoby Ghaut and Istana area
Done in line with 'City in a Garden' theme To re-visit Orchard Road's original roots
Bras Basah, Bugis & Civic District
New Park Spaces Streetscape Improvements
To allow visitors an unabridged walk through various arts and cultural precincts

Northern Gateway
Development of Agri-Food Innovation Park (Sungei Kadut)Development of Punggol Digital DistrictFurther development of Woodlands Regional Centre
For continued growth opportunities in innovative sectors
Eastern Gateway
Expansion of Changi Air HubImplementation of innovative lifestyle business cluster including SingaporeUniversity of Technology & Design, Changi Business Park & Changi East Urban District
To host aviation-related businesses for better air connectivity to the world
Western Gateway
Improved transport links to Jurong Lake District and Premier High-Tech Manufacturing Hub


For facilitation of seamless movement for people, goods and services

To allow collaboration of World Class Universities in the area with regards to the business, academia and talent sector
As we will not be analysing these development plans individually, feel free to get in touch with us at hello@stackedhomes.com for more information on them or if you have any other Master Plan-related enquiries for that matter!
Bonus: Islandwide Regional Highlights
As you can probably tell by now, massive revamps will be taking place around Singapore in the coming years.
Due to the incredible number of proposed developments, we thought it best to leave the more in-depth details to the actual Master Plan.
What we've done, however, is to consolidate the affected regions in brief and to further link you to the actual Master Plan webpages for your perusal:
Given the number of developments that are set to rise over the Singapore skyline in the next few years over the various sectors and regions, there is little doubt to the availability of new investment opportunities. Here are some ideas:
Lookout for Developers with Low debt, High equity: Due to the massive influx of new land, developers will want to invest in multiple prime spaces at once for maximised future revenue amidst the competition.
This would naturally require a significant amount of capital. It is therefore important that these companies should have current/impending low debt and high equity status. Having certain properties that are about to be redeveloped into favourably demanded projects will further boost this status (also known as low gearing ratio).
Furthermore, by investing in bigger and more reliable developers like these, you stand a much lower risk of investment failure alongside a higher chance of greater investment returns.
Investing in CBD Office REITs: As mentioned earlier, we will be observing a sizable amount of 'office building' construction (redevelopment) in the CBD in the coming years as a result of the CBD incentive scheme.
What this means is that fewer Grade A offices will be available during this period. With most of the new outer-city business hubs still undergoing construction during that time, it is only natural that the demand and hence value (REITs) of existing office spaces in the area will rise.
More than that, these existing prime older developments that have had their plot ratios increased and therefore are in the running for redevelopment will also serve as solid revenue for their respective companies.
Hospitality Boon a Distinct Possibility: In our recent article on potential commercial en bloc developments, we addressed Singapore's booming tourism sector and with that the demand and sale of hospitality-related (hotels) developments that naturally led to an incredible spike in Development Charge (DC) rates in said sector.
In line with the recent Master Plan, many an office space could, therefore, be developed into serviced apartments or hotels given the greatly increased plot ratios and requirement of residentiality as a 'trade-off'.
Thus, by riding on the recently increased hospitality wave and above-mentioned redevelopment opportunities, Hospitality REITs could be on the rise provided Singapore's tourism outlook remains strong.
Upcoming!
Congratulations, you've made it to the end! Man, that was quite the read, wasn't it?
The truth is, there are so many things on the Master Plan 2019 that we would like to touch on, and really, this was just the tip of the iceberg!
Now if you've got any ideas… or better yet, any interesting personal insights to share, we would be elated to hear from you.
More than that, we would be happy to pass them on to our dedicated community of readers! (You can reach us at hello@stackedhomes.com)
Thanks again for your time and we hope that you've enjoyed reading this piece as much as we've enjoyed writing it. Till the next one!