Property Stories
Touring The Springside: A Freehold Self-Contained Landed Estate With Not A Tall Building In Sight
TJ
July 17, 2022

13

min read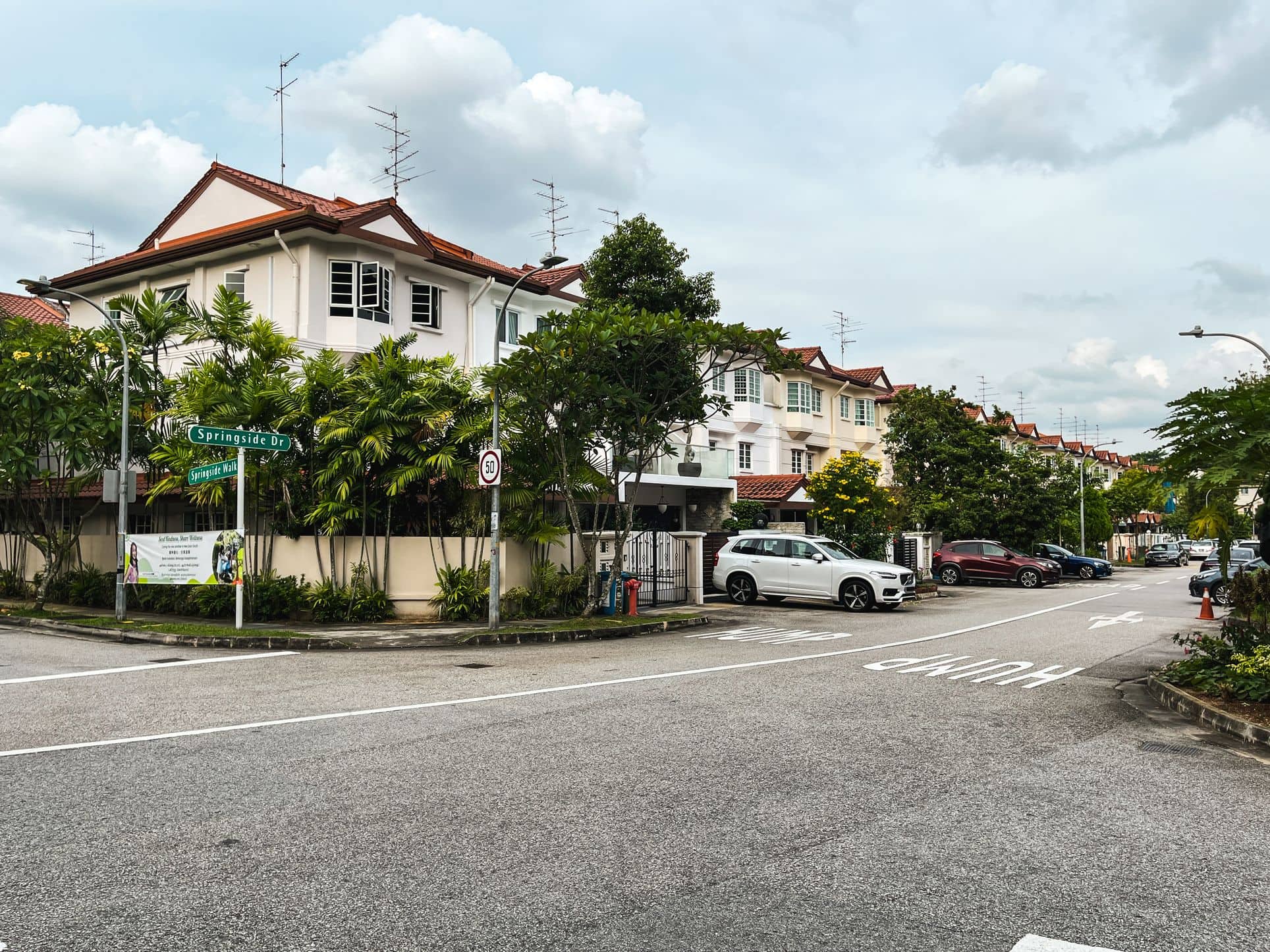 13
min read
This week, I headed over to the Springside area to have a look at the freehold landed houses there. A 532-house enclave developed by Kallang Development, it is located along the beginning of Sembawang Road (right after Upper Thomson Road ends.) I must confess that the area is a little further out than I had expected – it's about a 10-minute drive from Teachers' Estate and Meadows by Peirce which I reviewed a while back.
As you can see from the URA Map below, it's a rather untouched area. There's a large piece of Special Use Land to the Northwest (the dark green area), several plots of reserve land to the North and East (the yellow area), Springleaf Park and Sungei Seletar to the South and another (smaller) housing estate (the orange area) and more reserve sites to the West.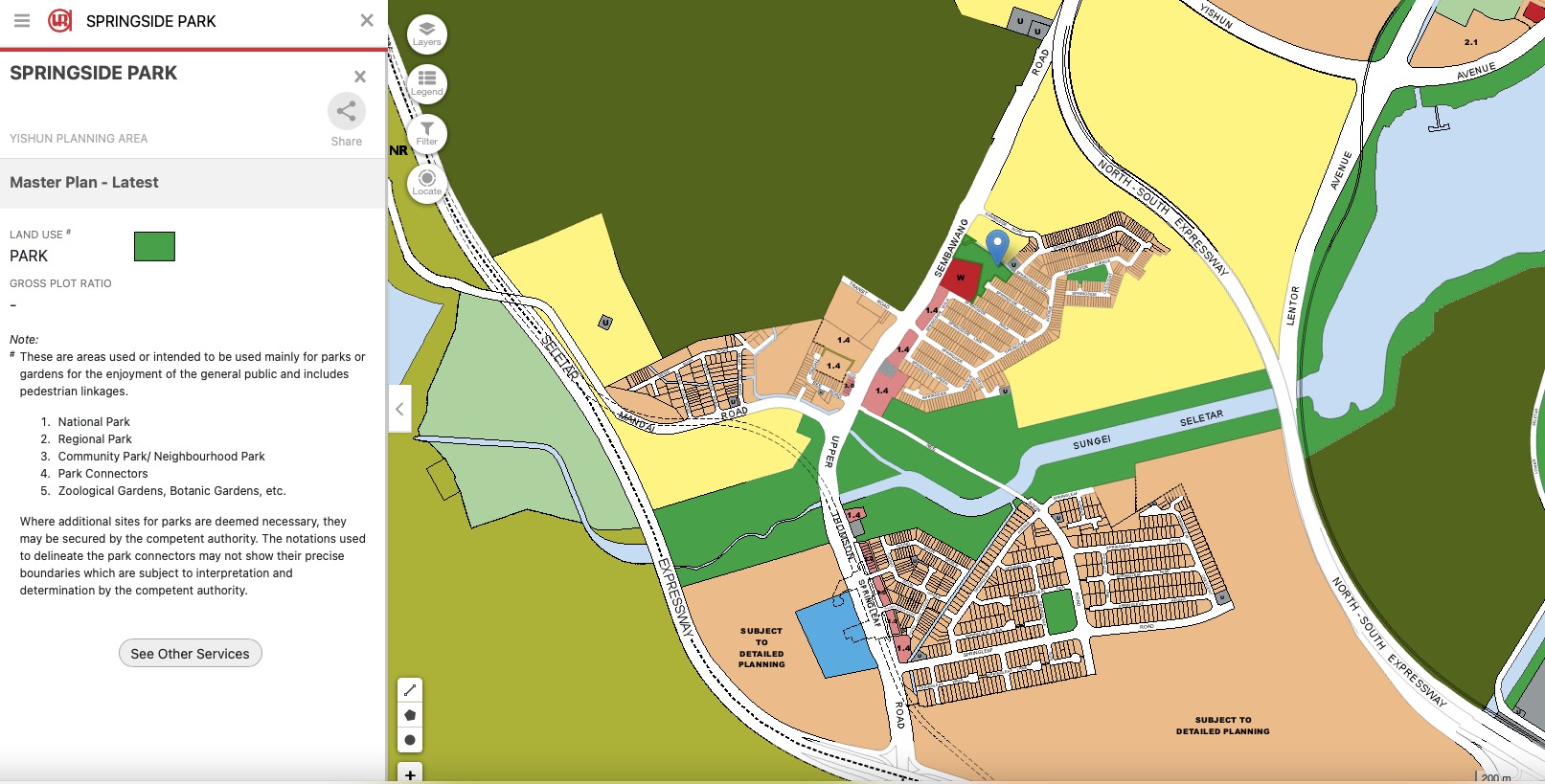 Despite the fact that Springside is located so far away and in quite an undeveloped part of Singapore, it didn't feel like an inconvenient place to live at all, thanks to several rows of shophouses and 2 small mixed developments right next door (The Brooks 1 and 2, also by Kallang Development.) In fact, it felt like quite a nice and quiet self-contained village: you have tuition centres, cafes, and restaurants right at your doorstep, so you can just stroll out for classes, a family meal or to wind down with a drink at the end of a long day.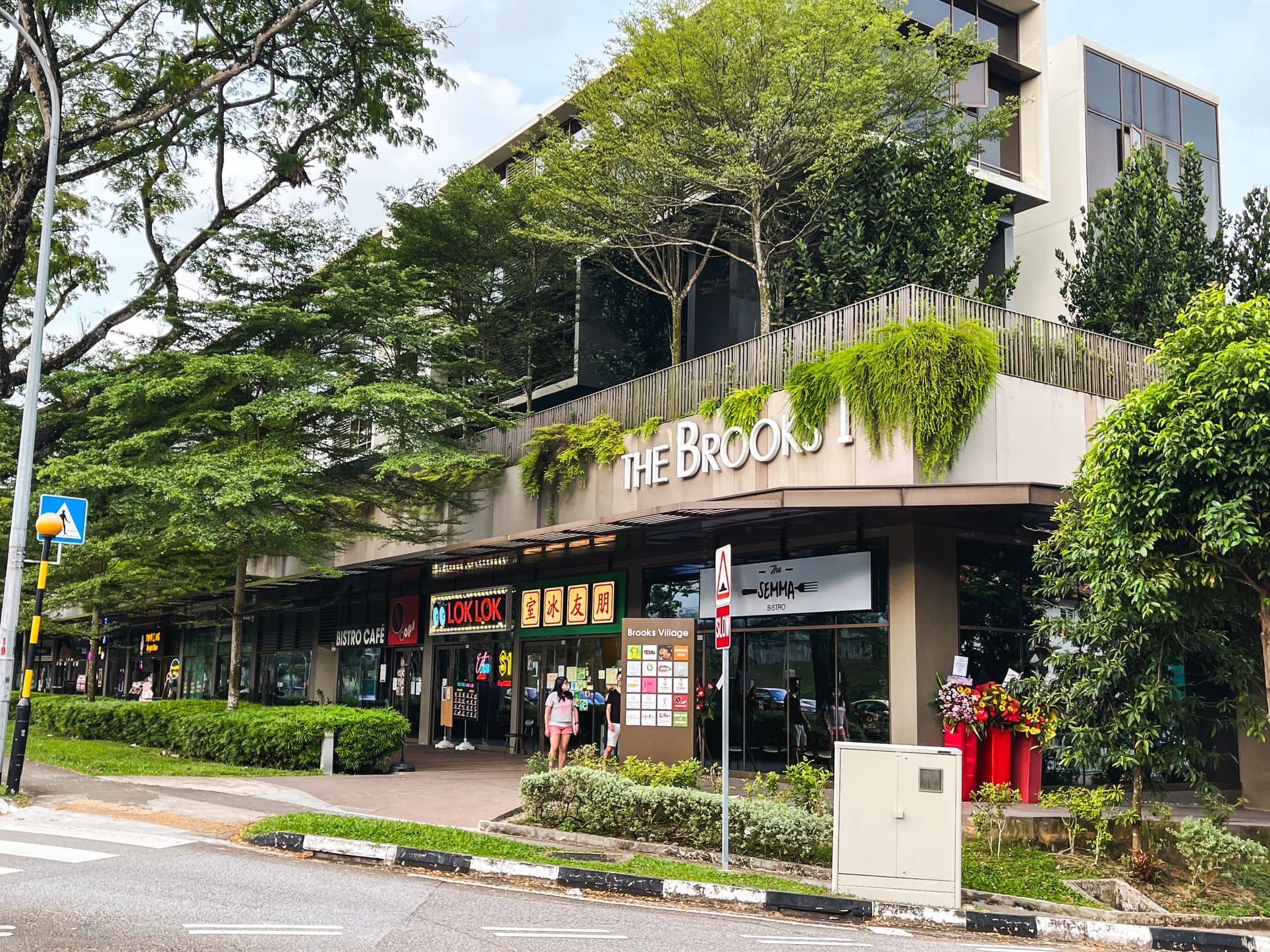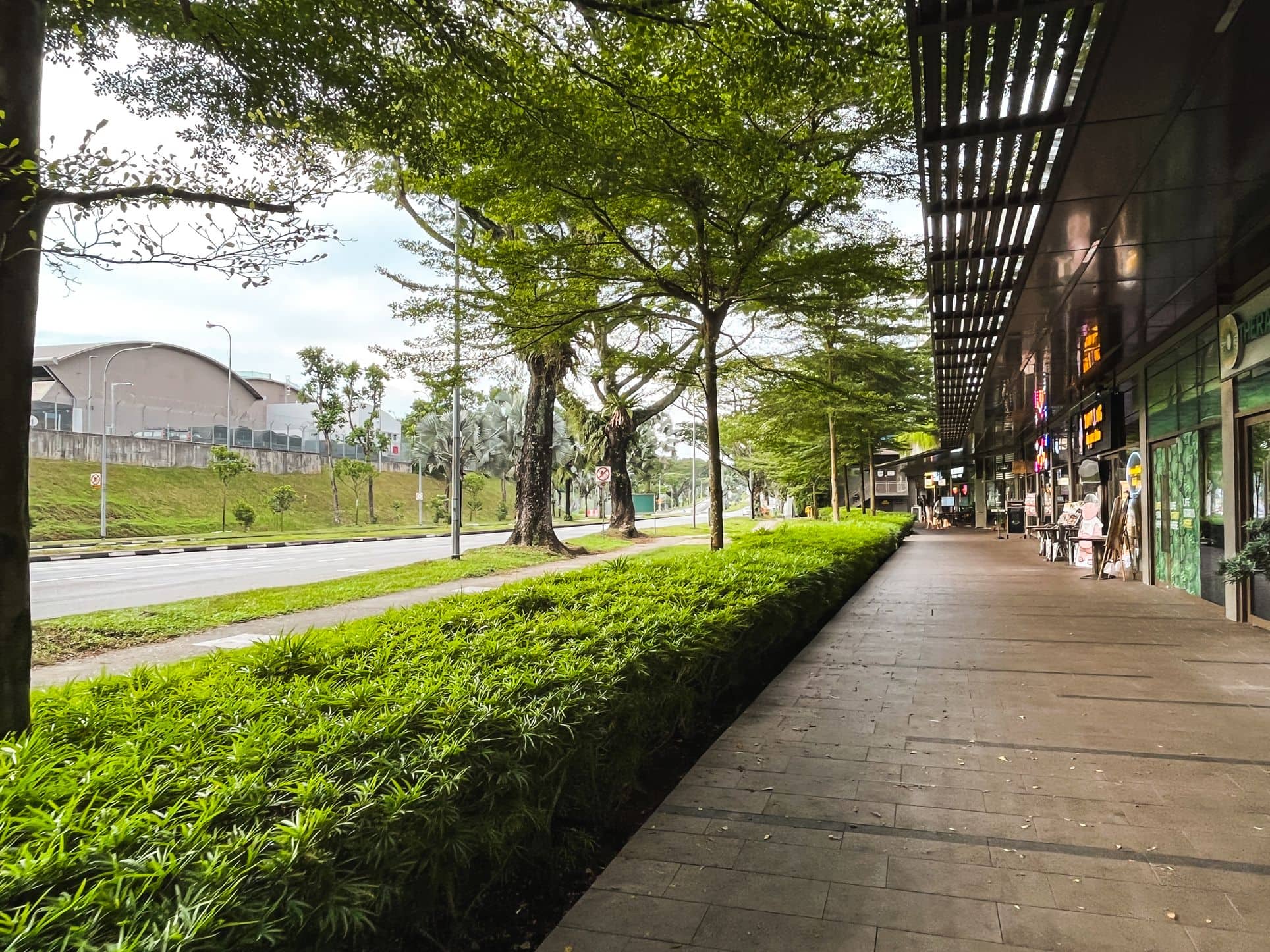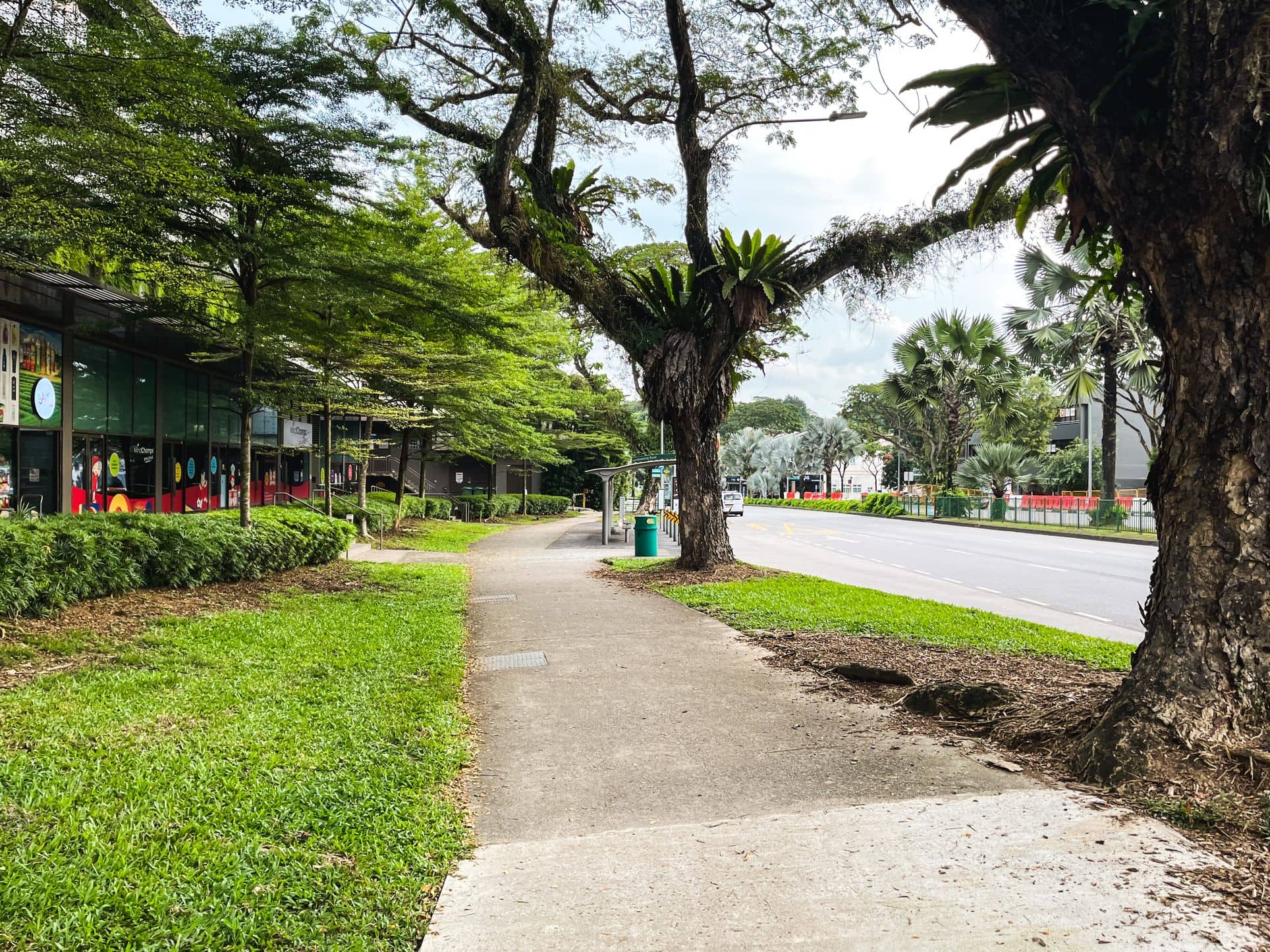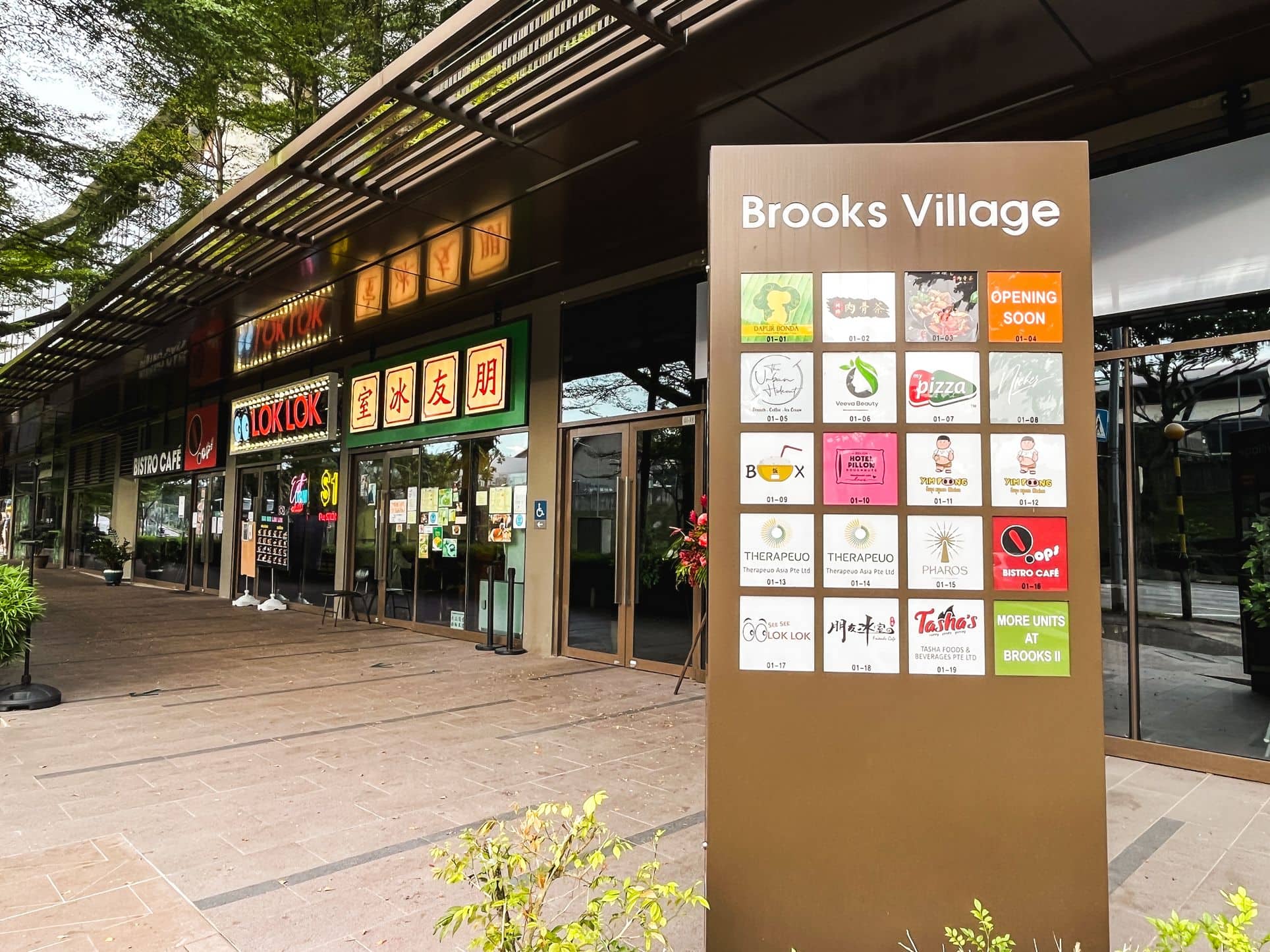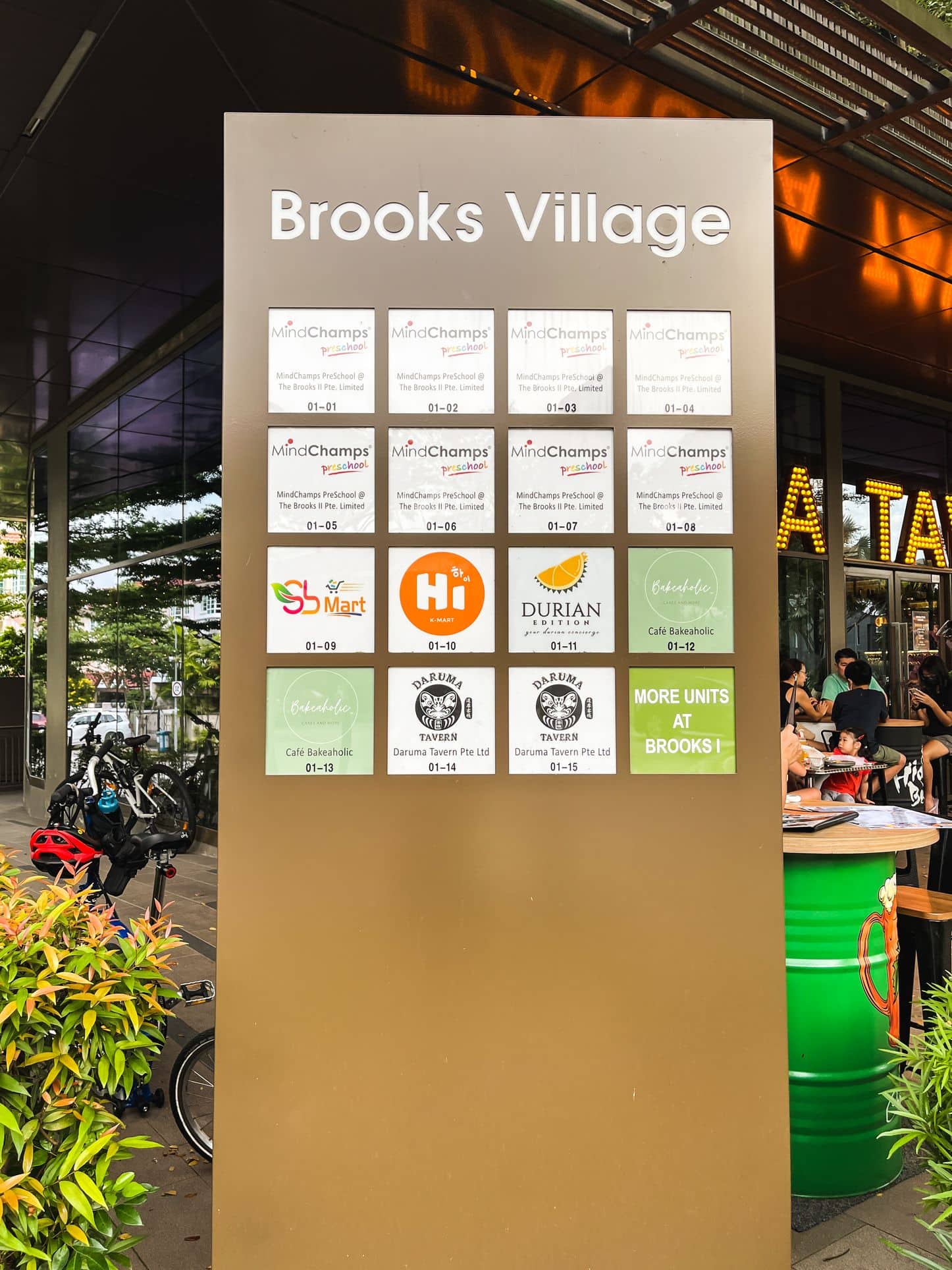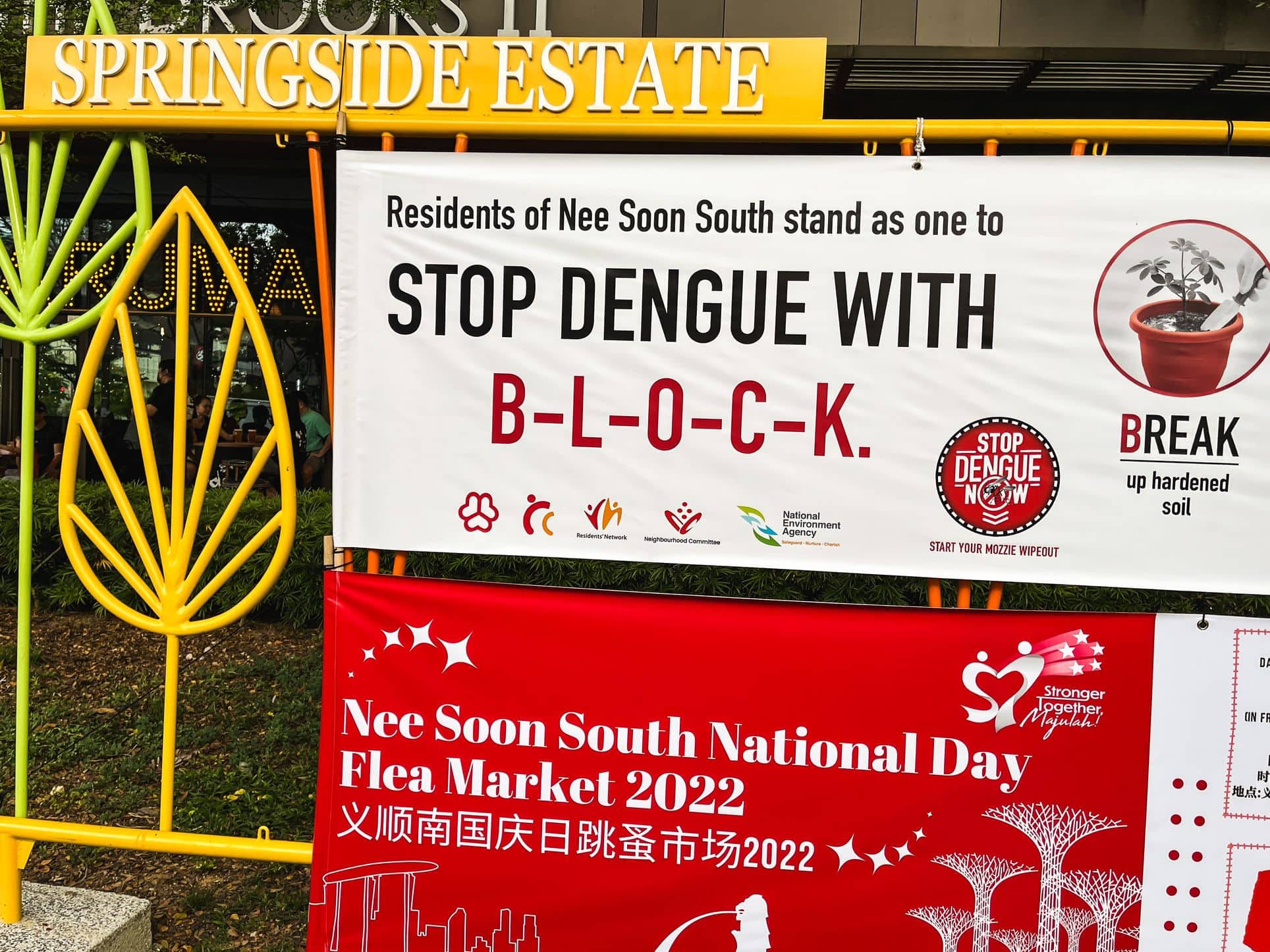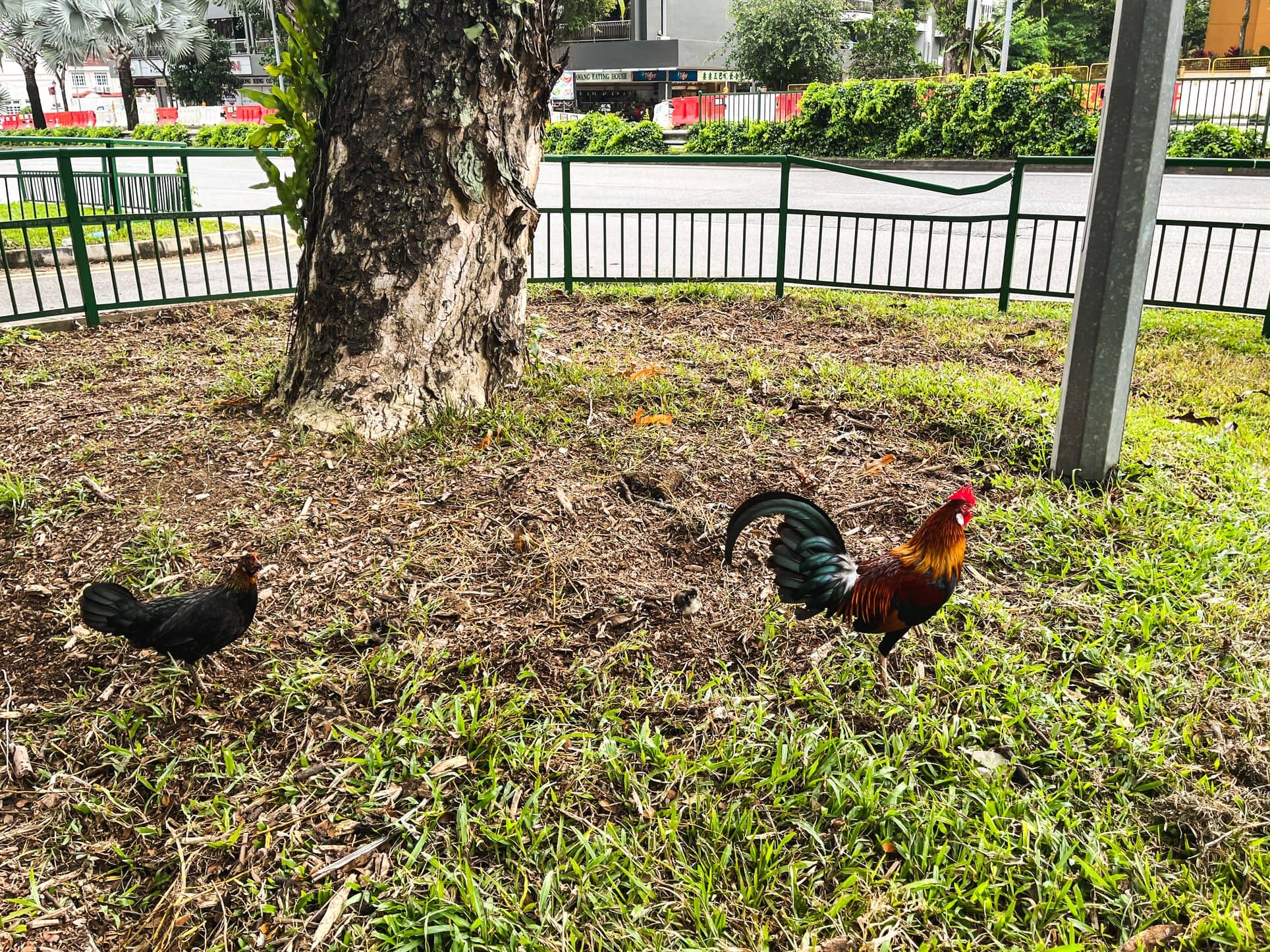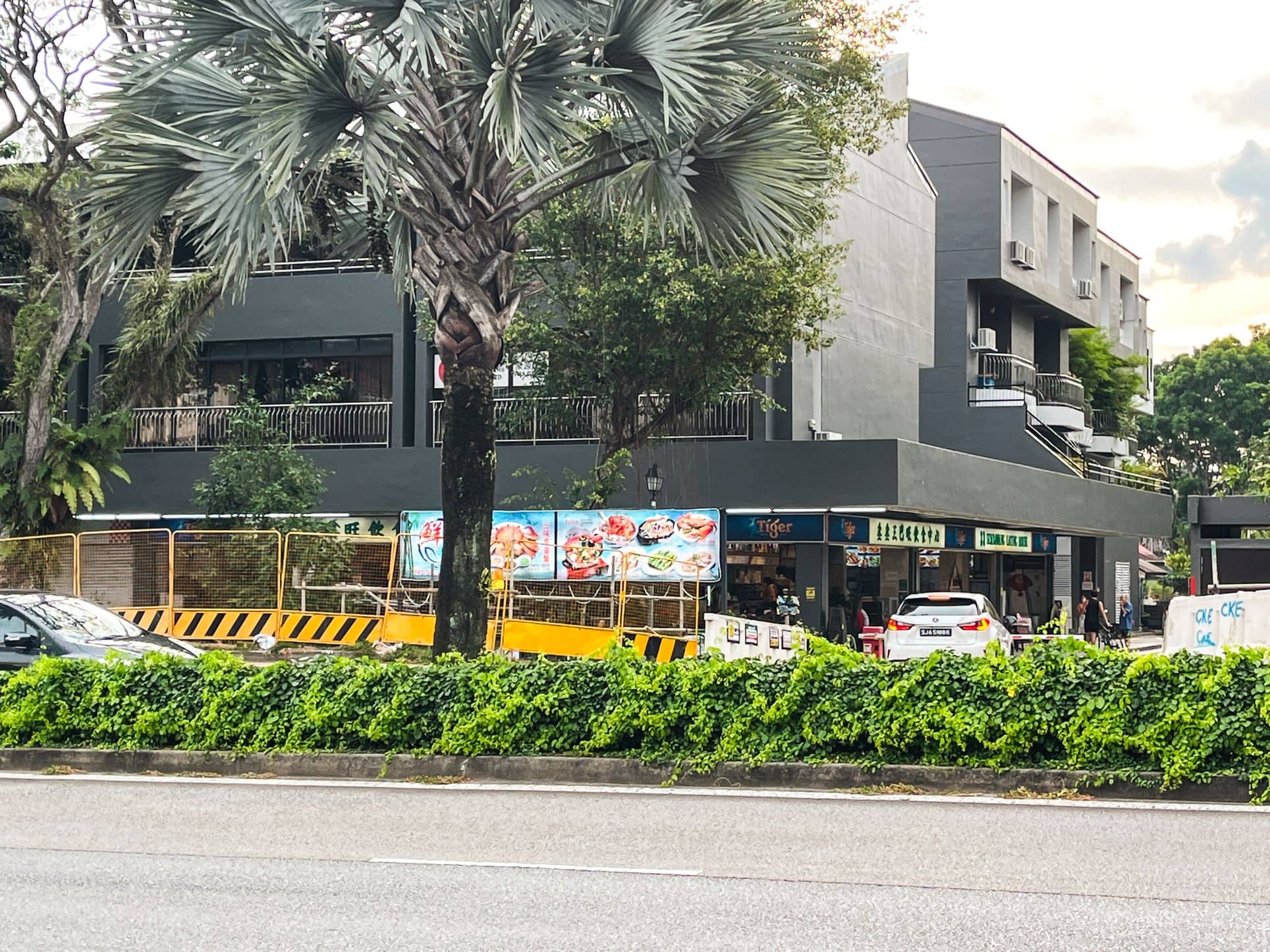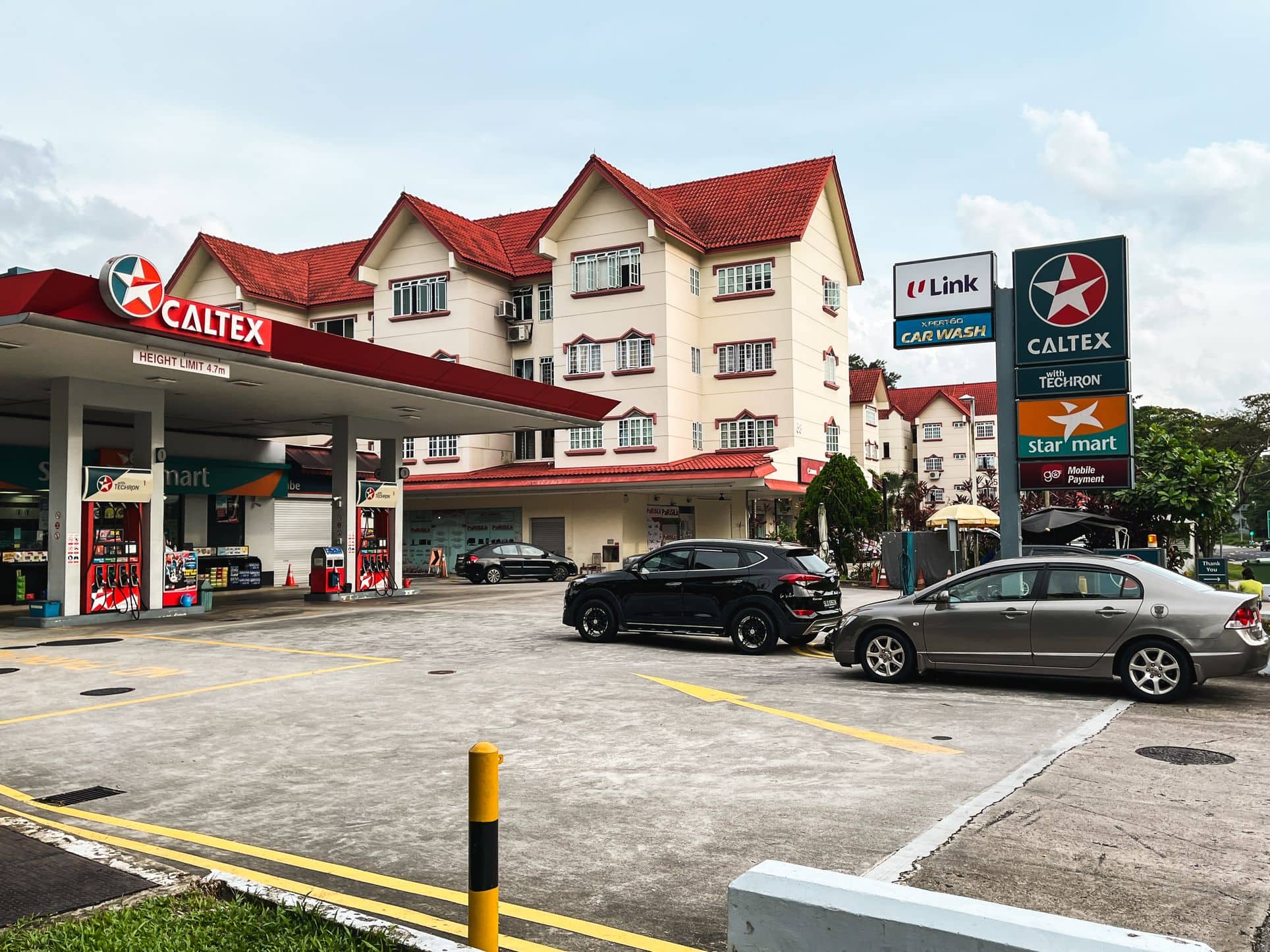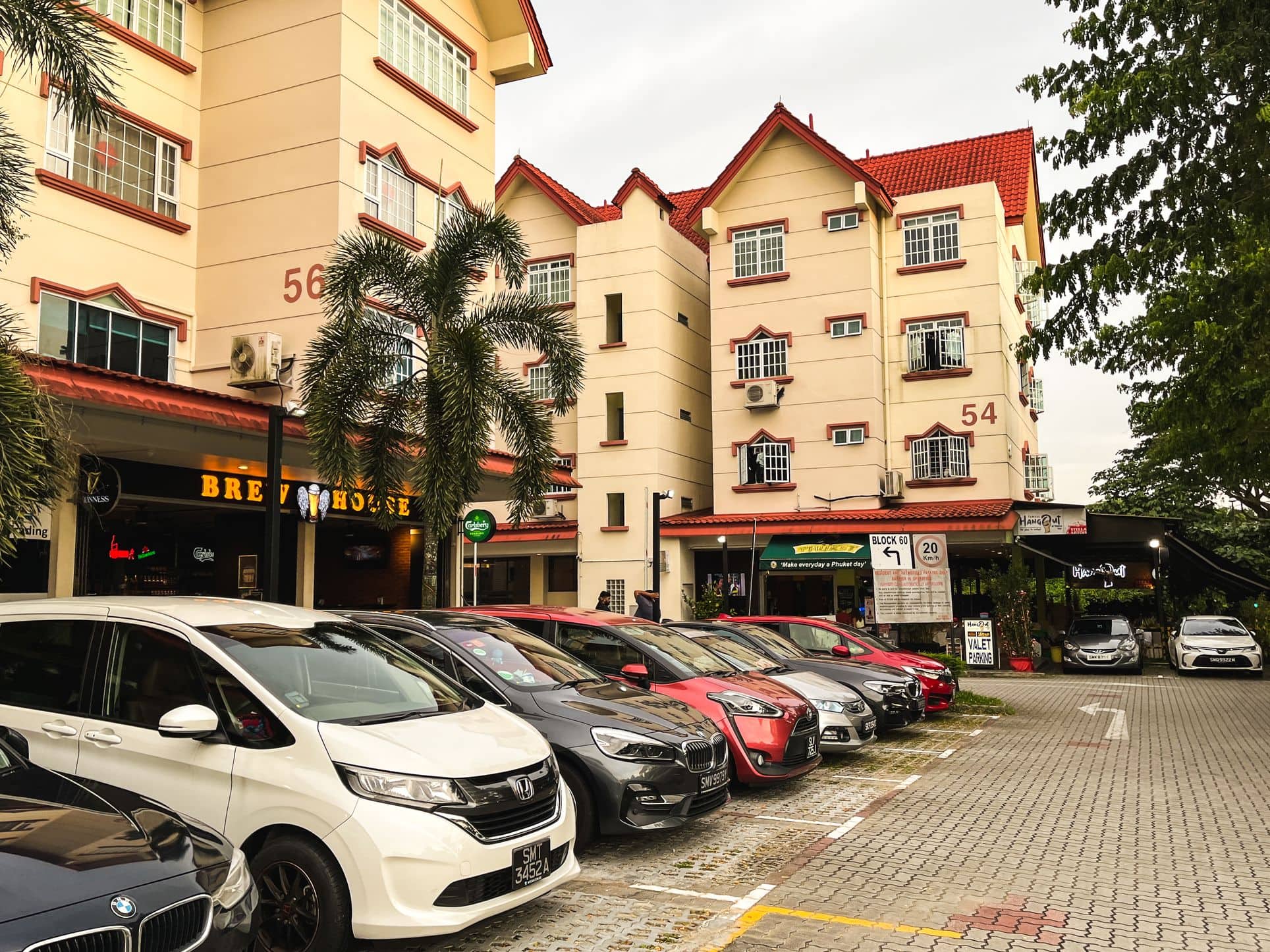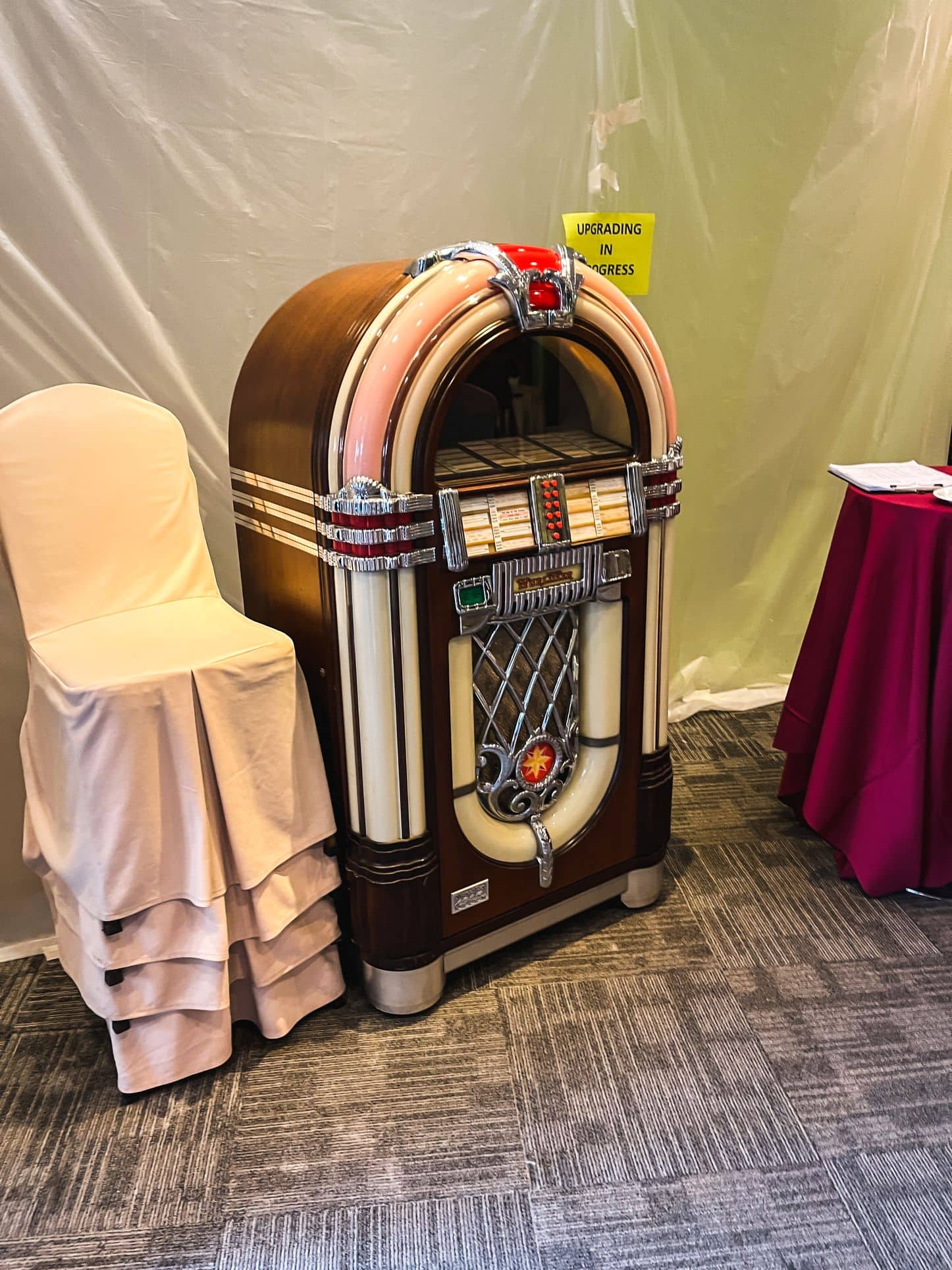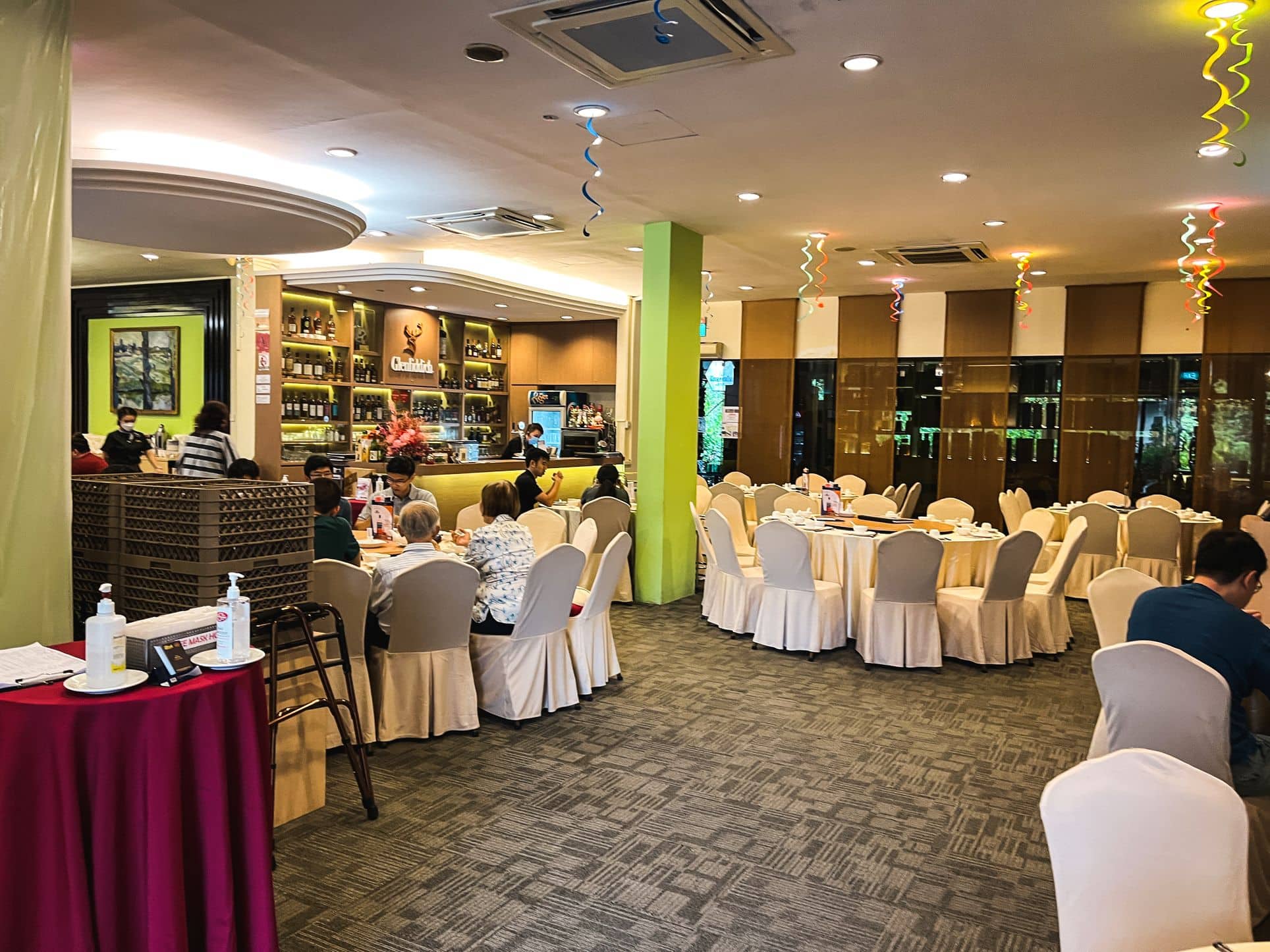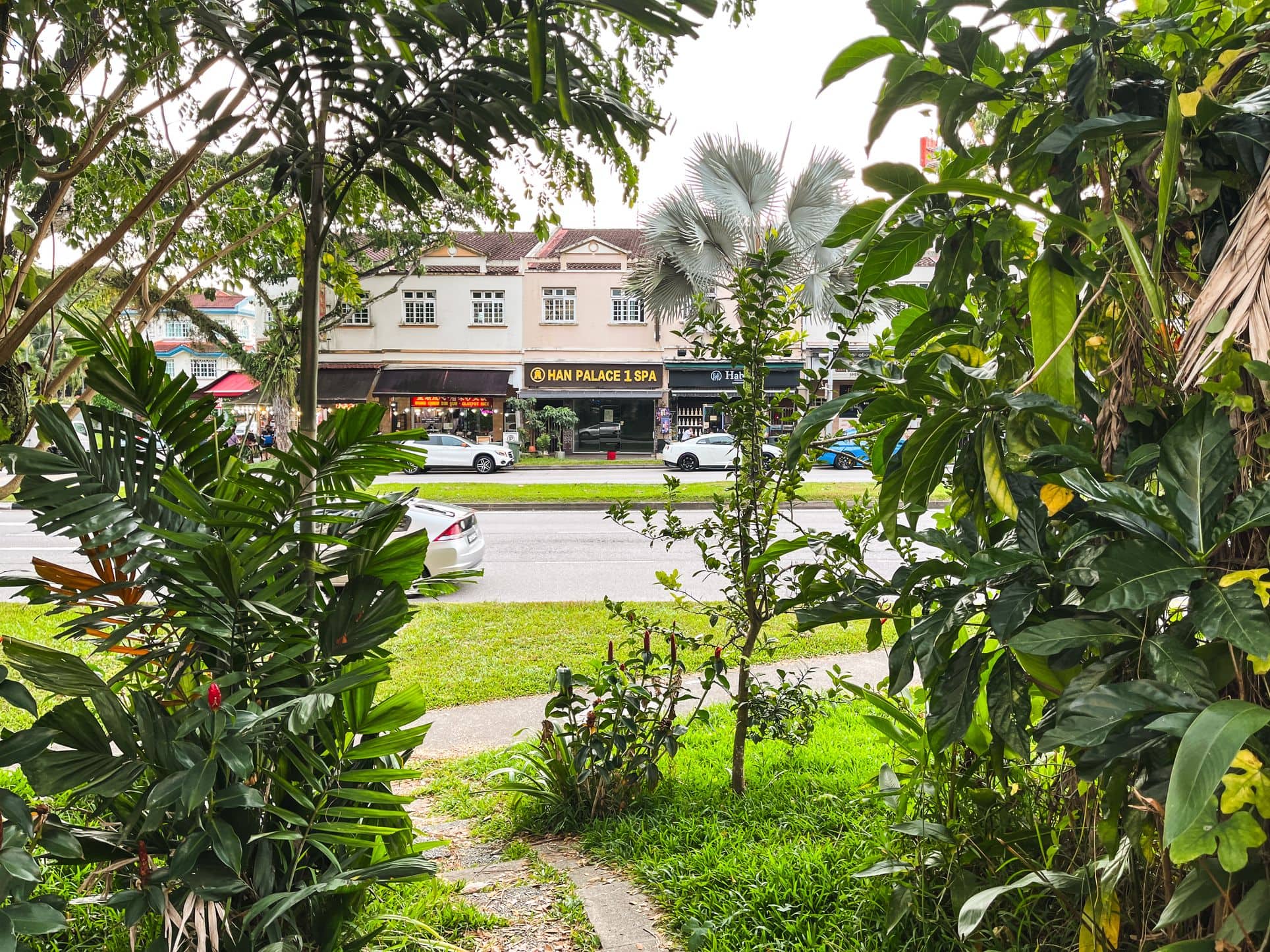 Anyway, see what I mean about how the Springside area has almost everything you need? Sure, it doesn't have a shopping mall very close by. You're in between 2 malls (about an 8-10 minutes drive to Thomson Plaza and Sembawang Shopping Centre) but now that Netflix has replaced the cinema and Amazon is killing off the high street, the absence of clothing shops & a movie theatre nearby isn't a dealbreaker, in my opinion.
The only fly in the ointment is that I can't figure out where the closest wet market or supermarket is. There is a durian shop and a Mart at The Brooks, but sometimes you just want a massive grocery store to go crazy in, although I guess that's not so much of an issue these days as well with GrabMart, Red Mart, NTUC delivery, etc.
FYI: Sembawang Shopping Centre has a Giant, ValuDollar, and Watsons whilst Thomson Plaza has 7-11, Fair Price Finest, and Yes to Healthy Life (a convenience store, if you were wondering). However, both places are over an hour's walk (1h 15 minutes and 1 h 30 minutes respectively), so not exactly places you can just nip into without a car if you've run out of something.
Read this next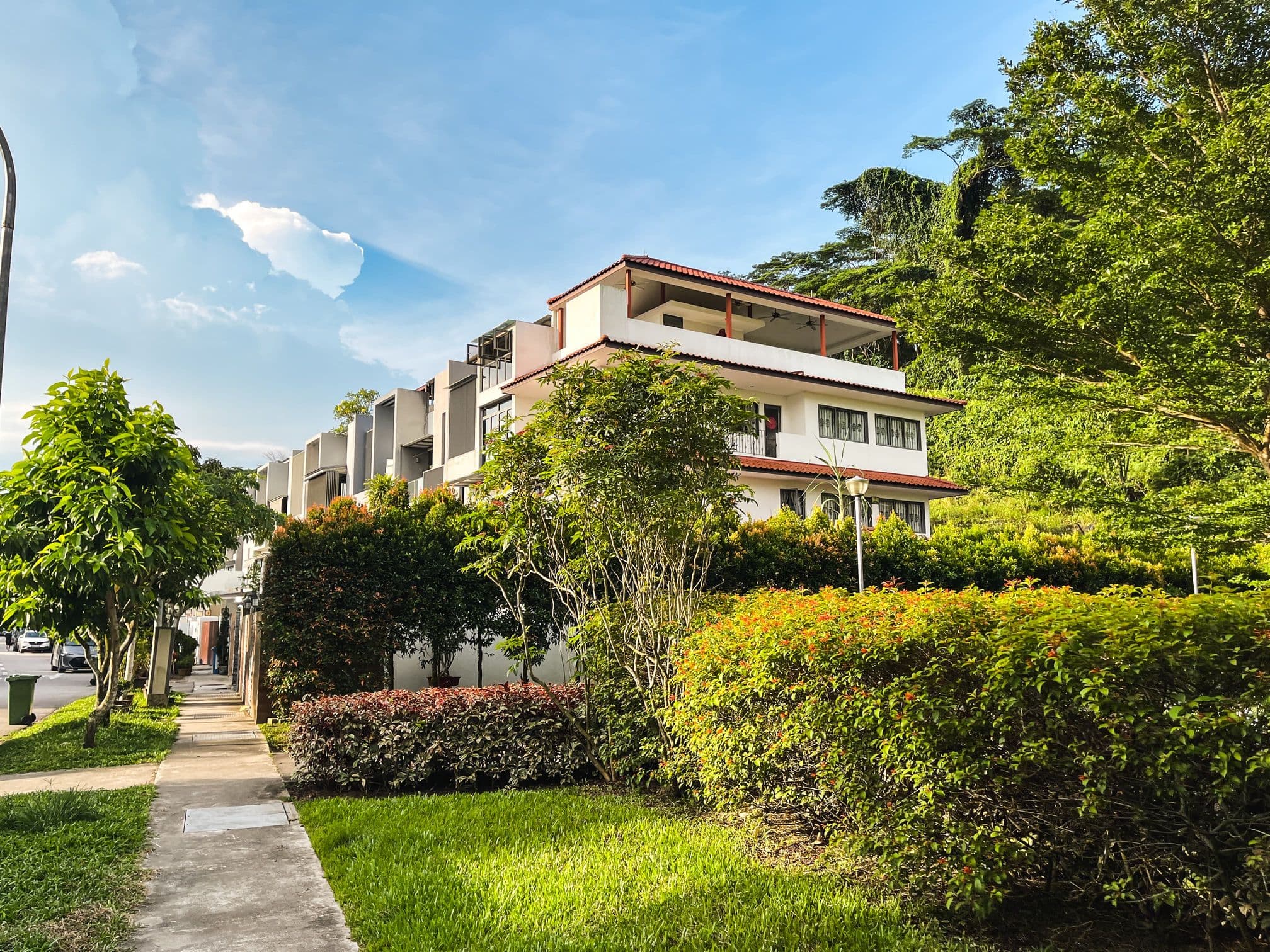 Anyway, enough about the shops and back to the actual houses!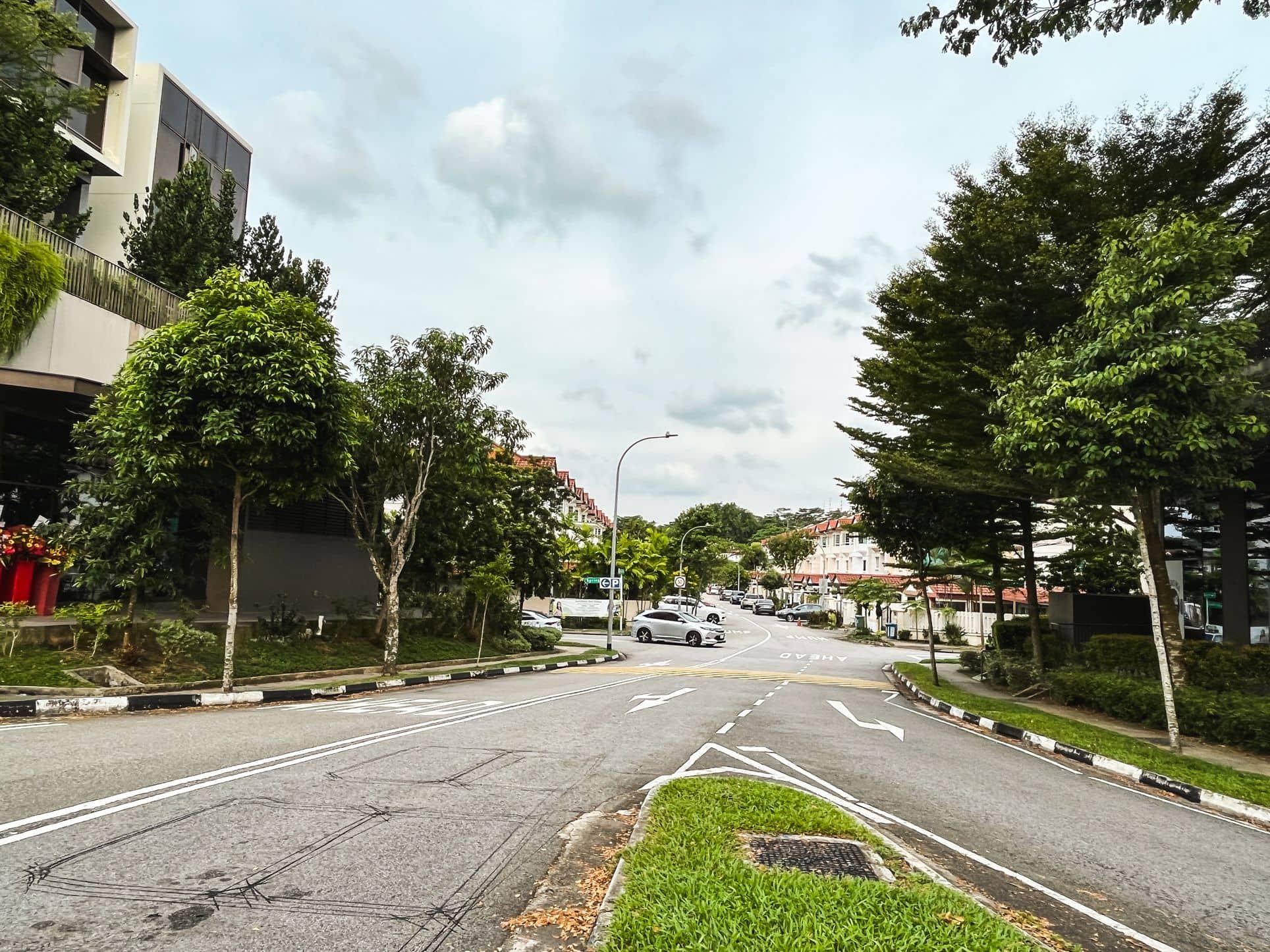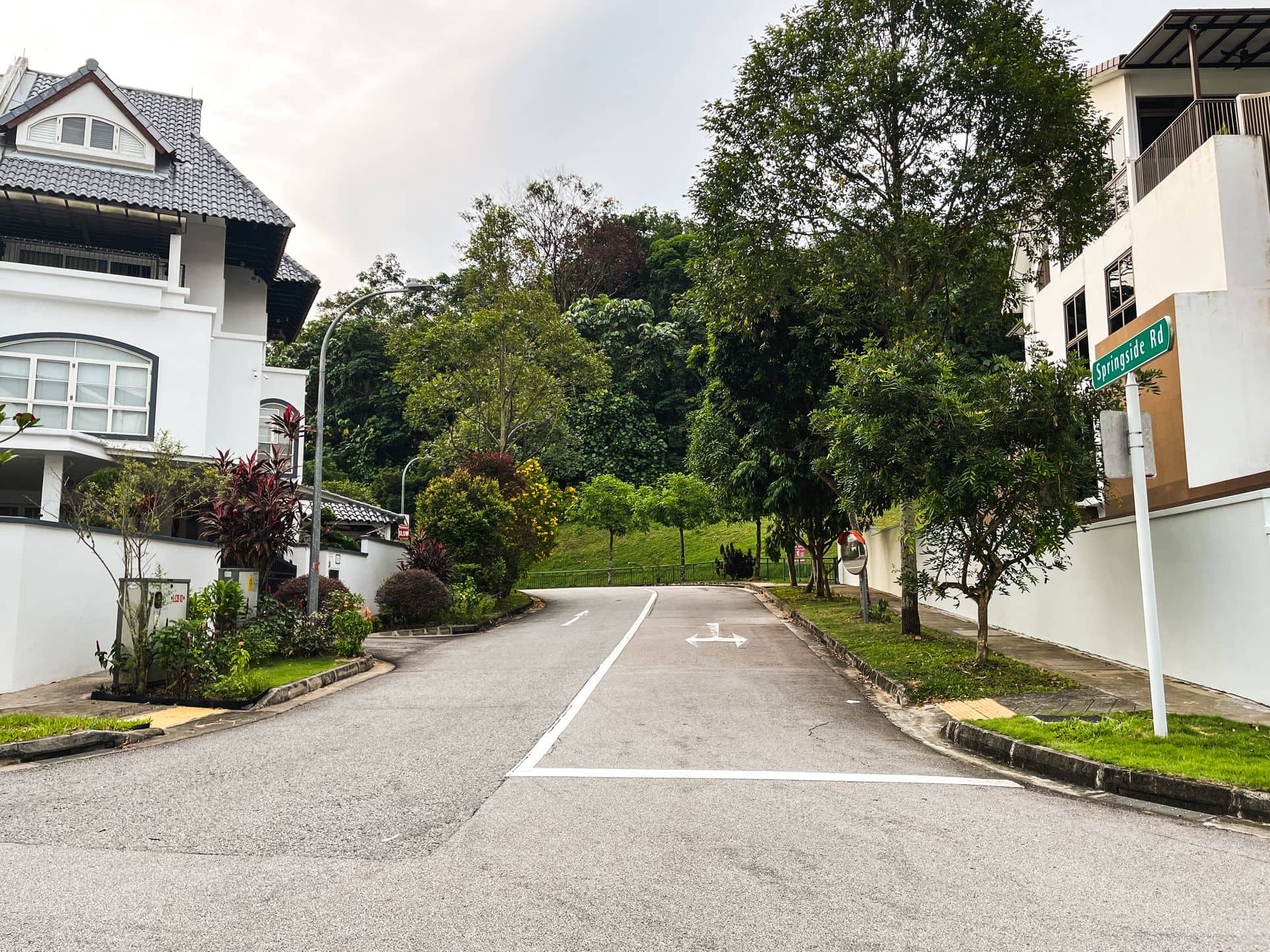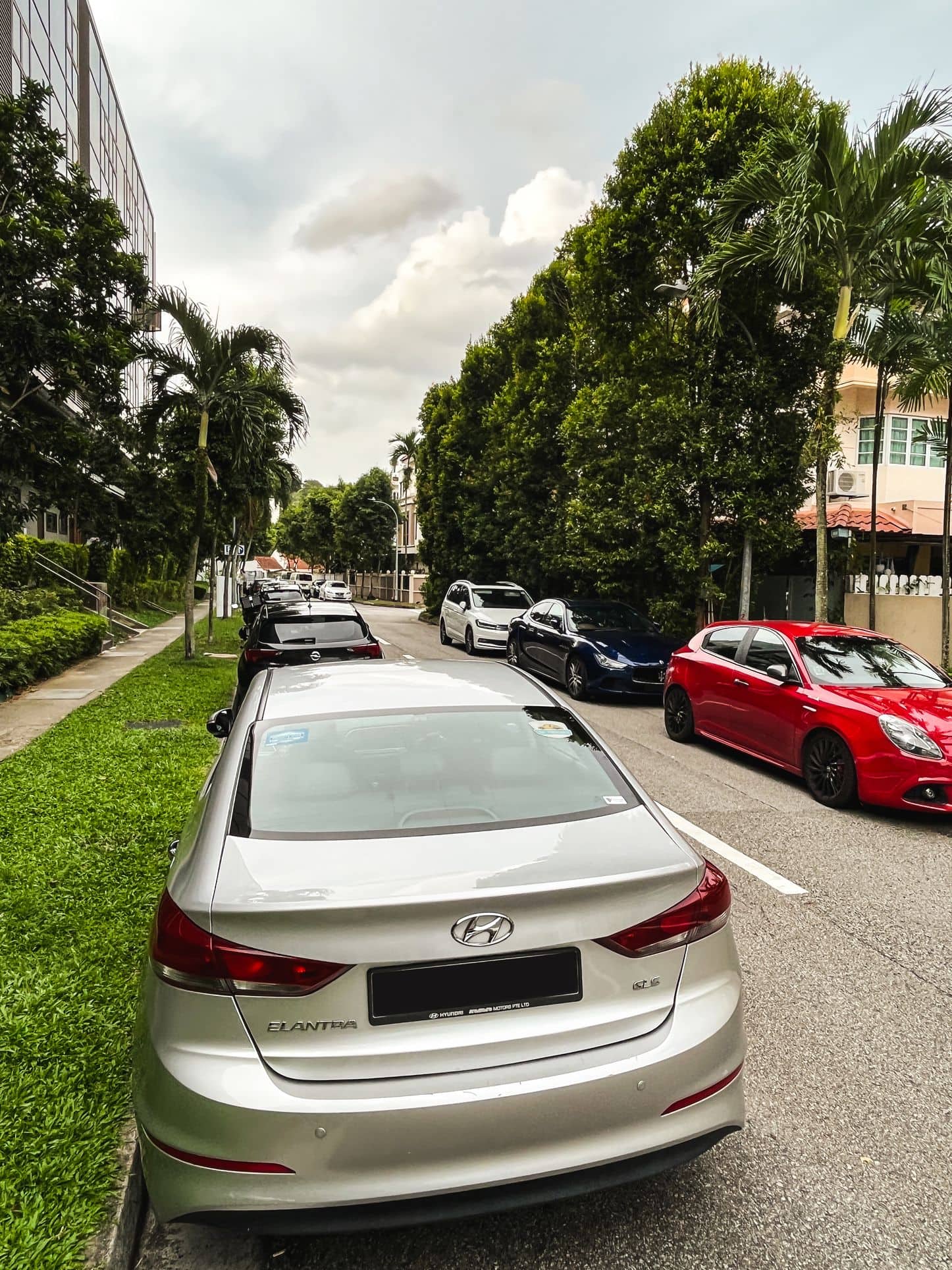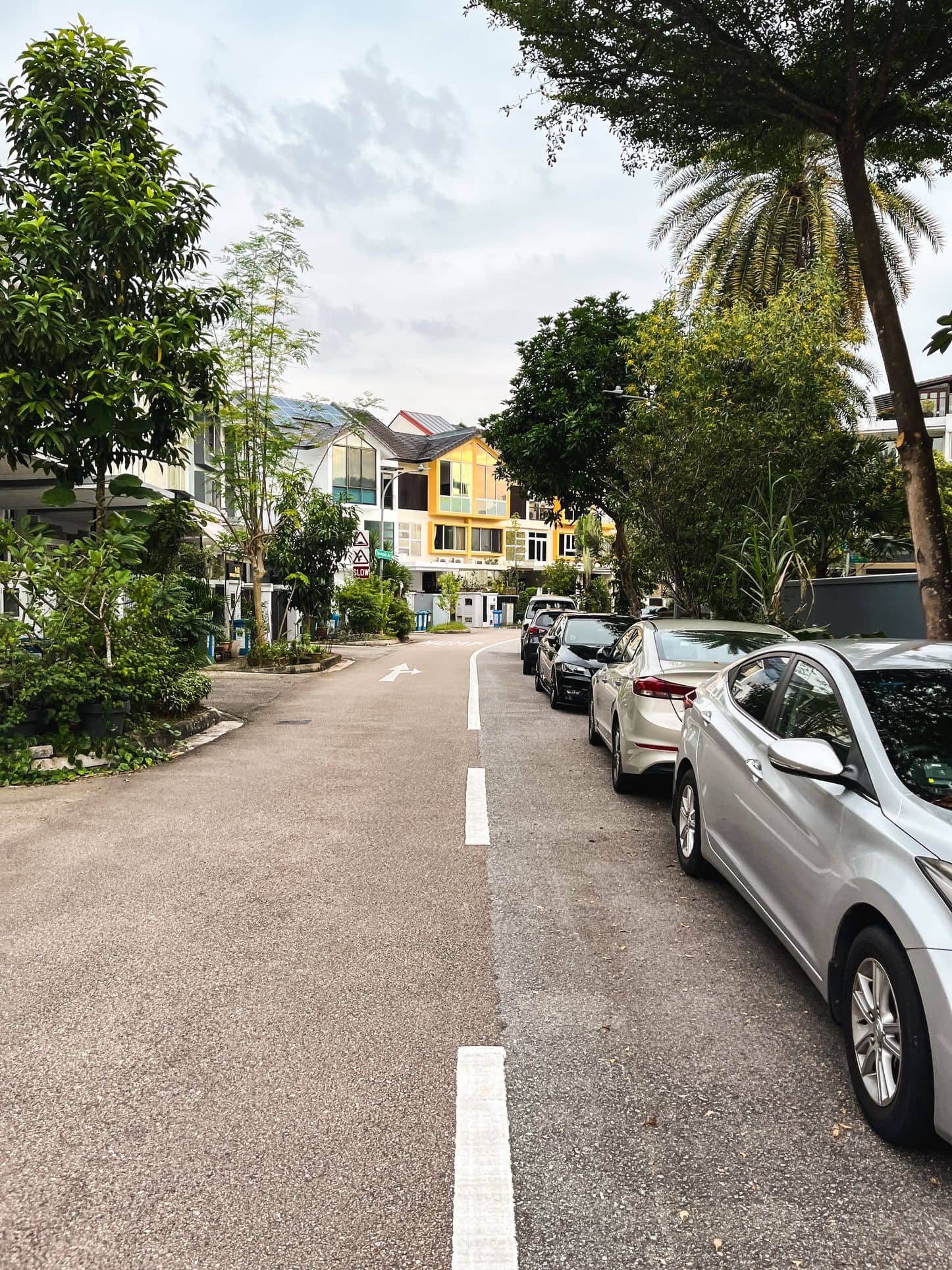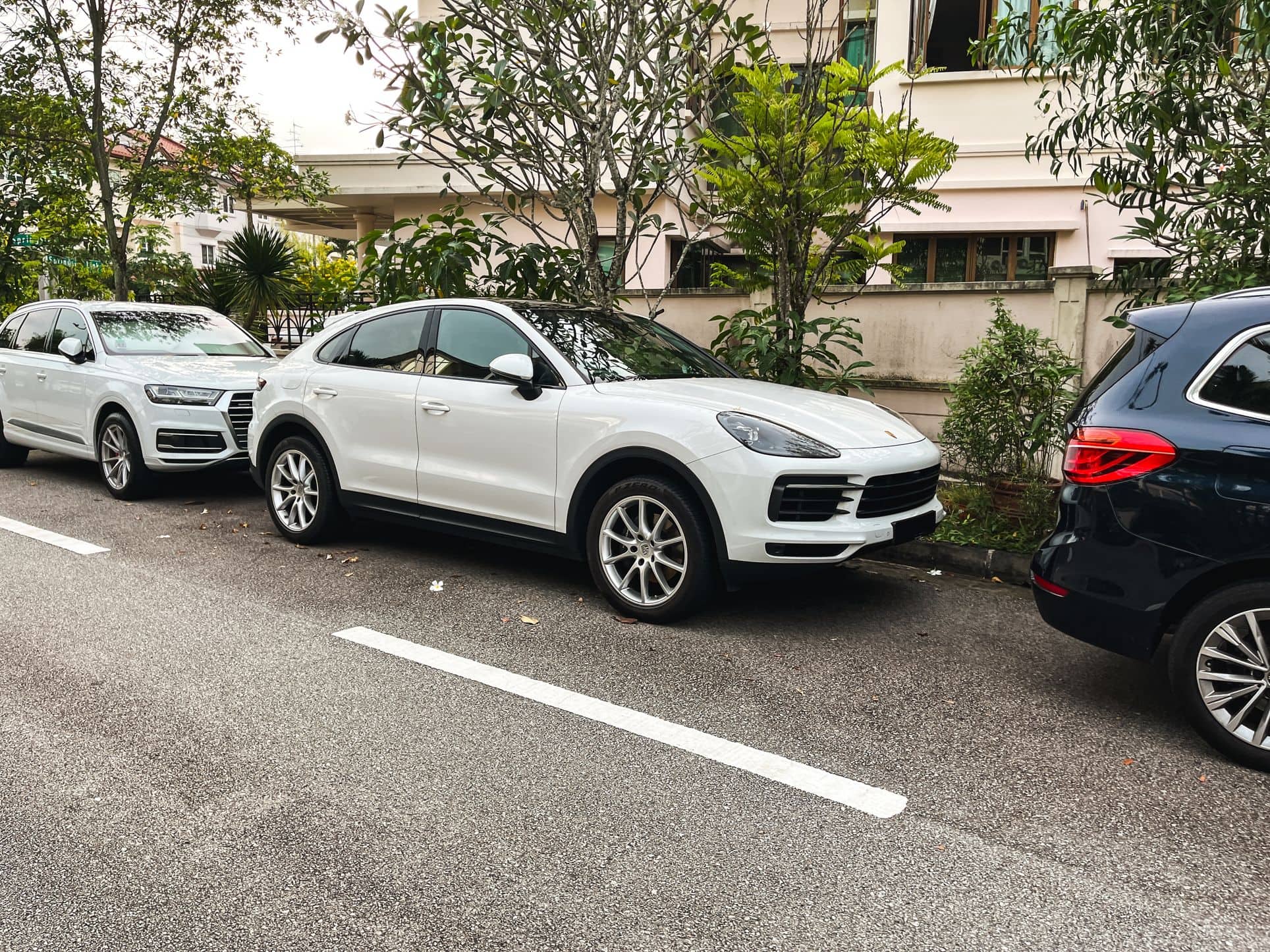 The houses were launched successively, so they are built in different styles.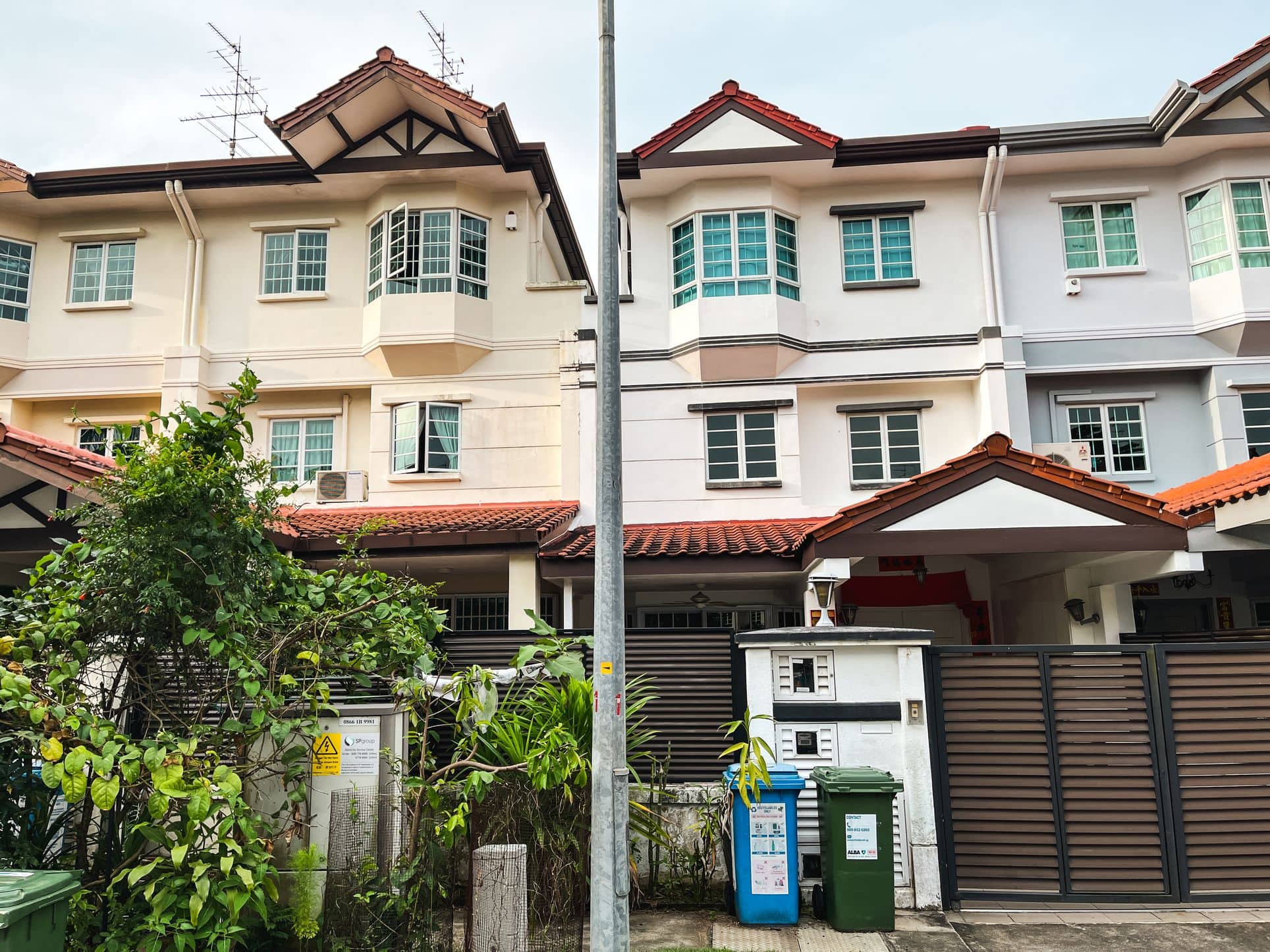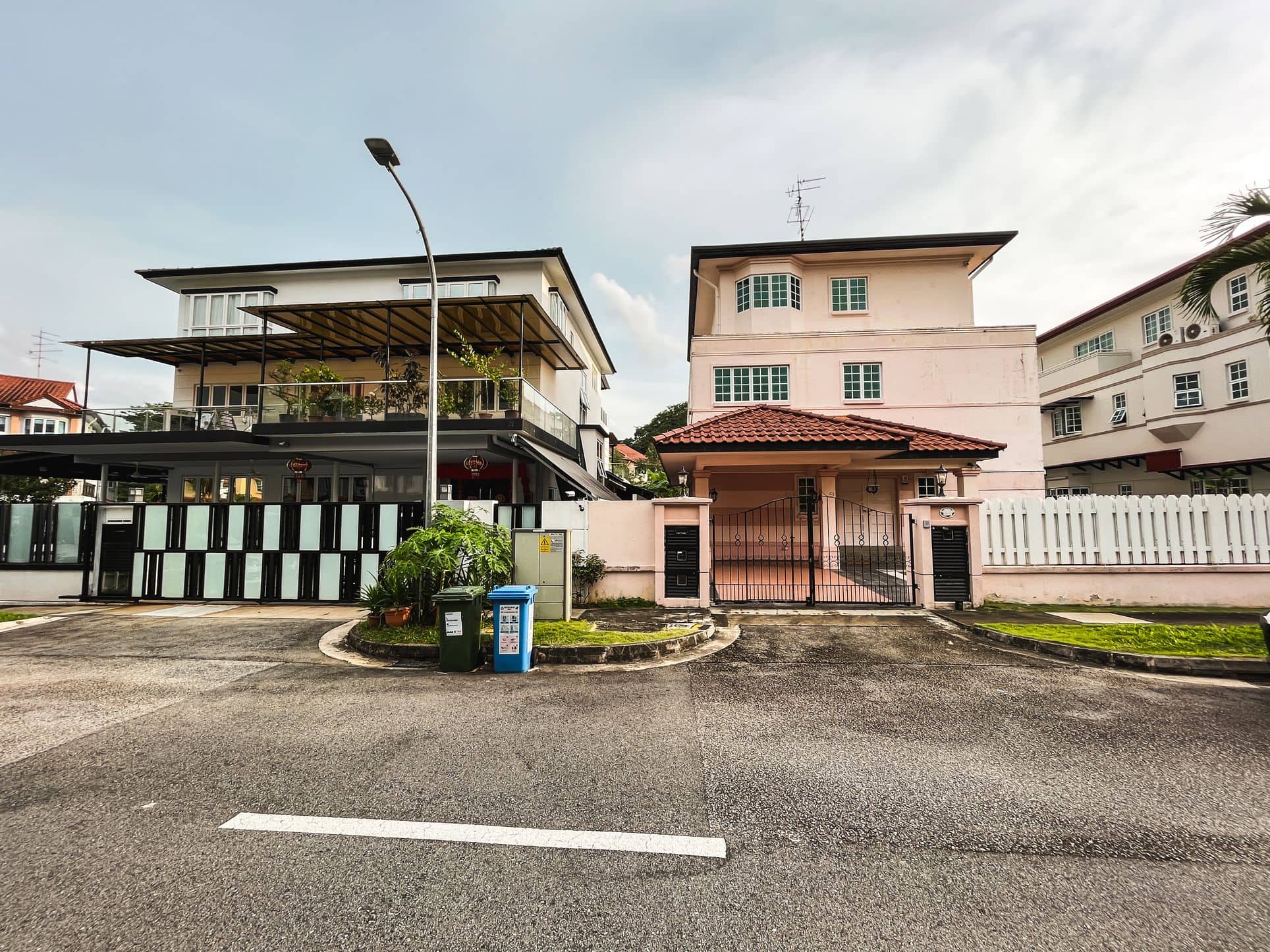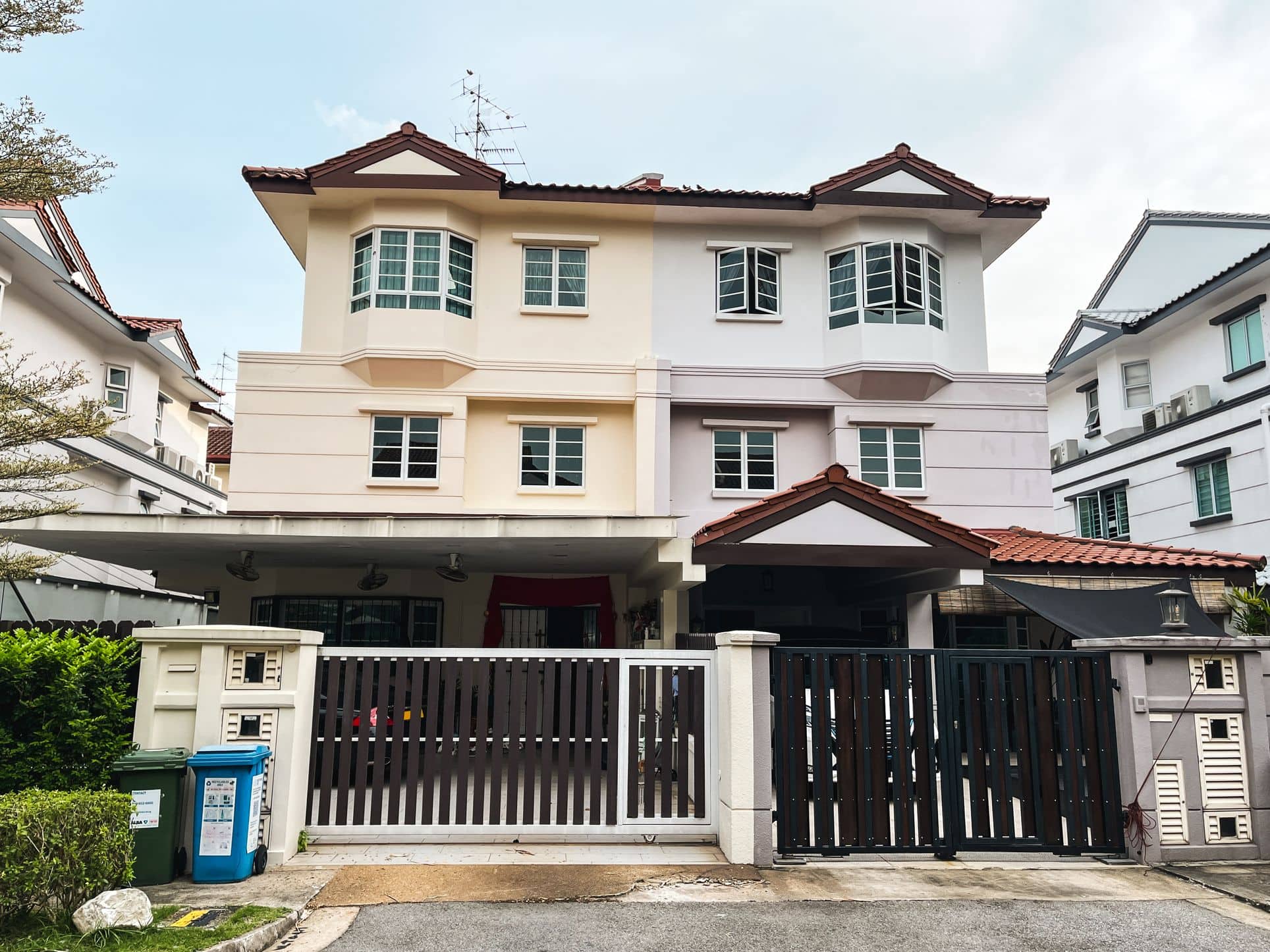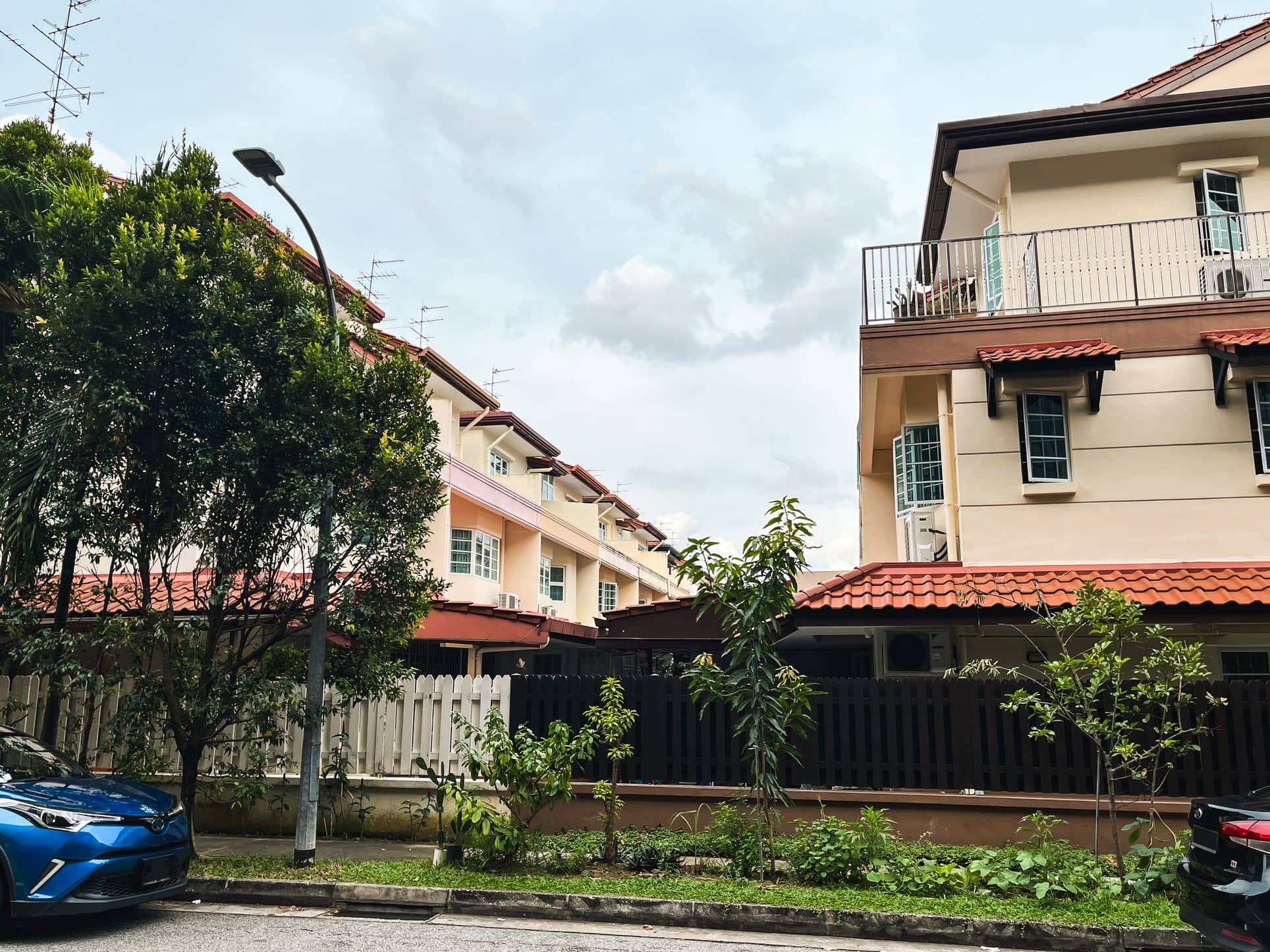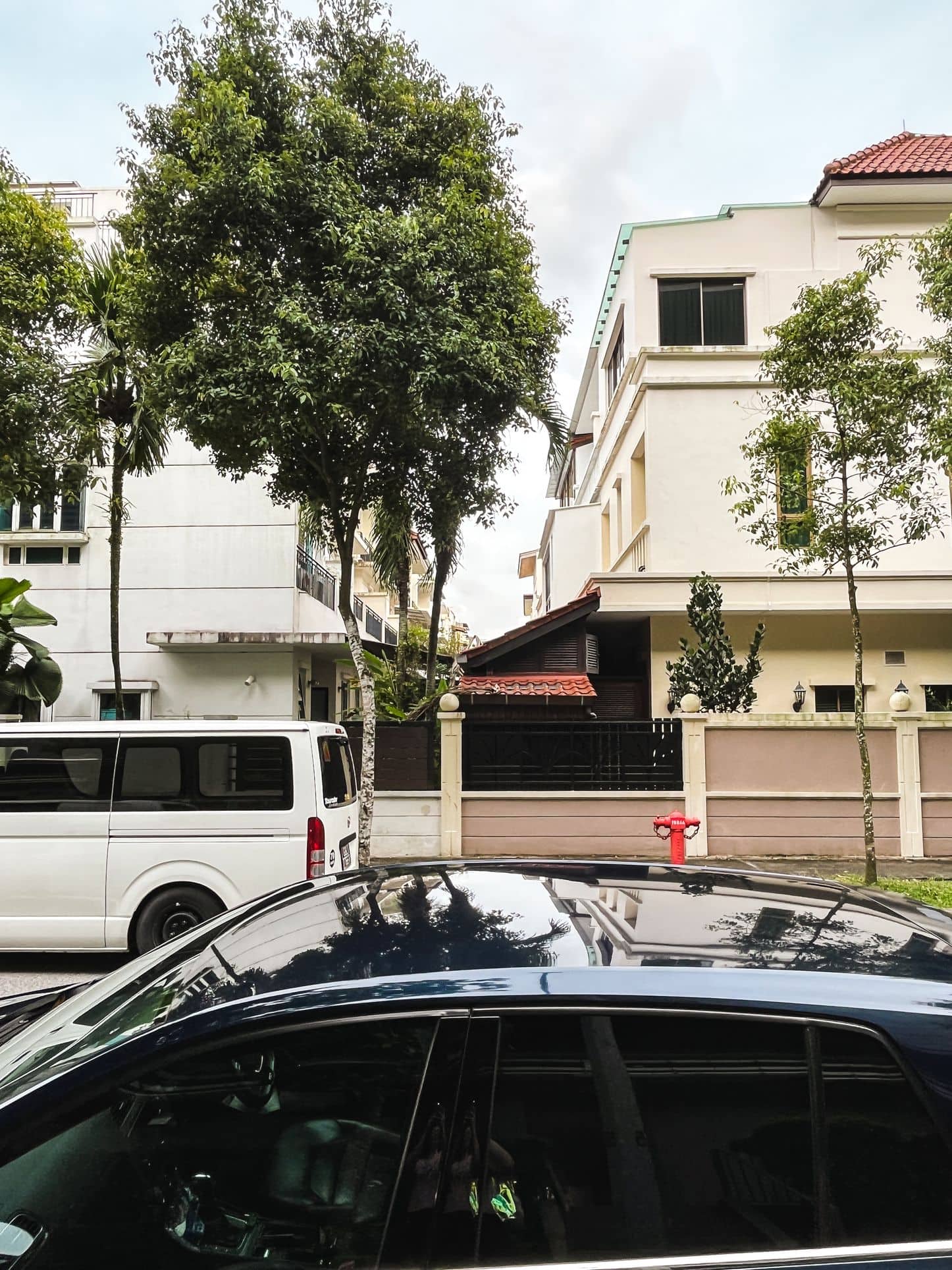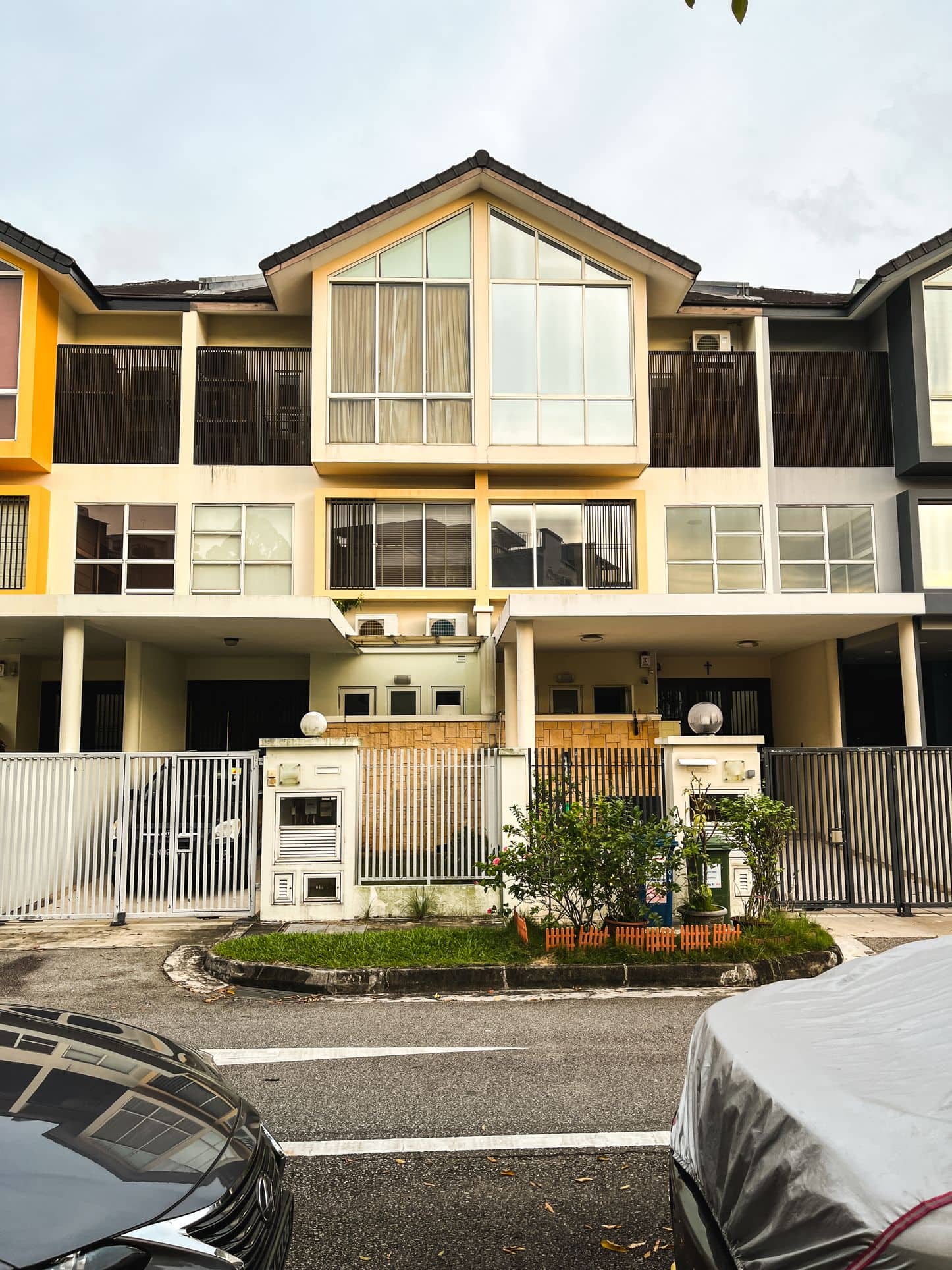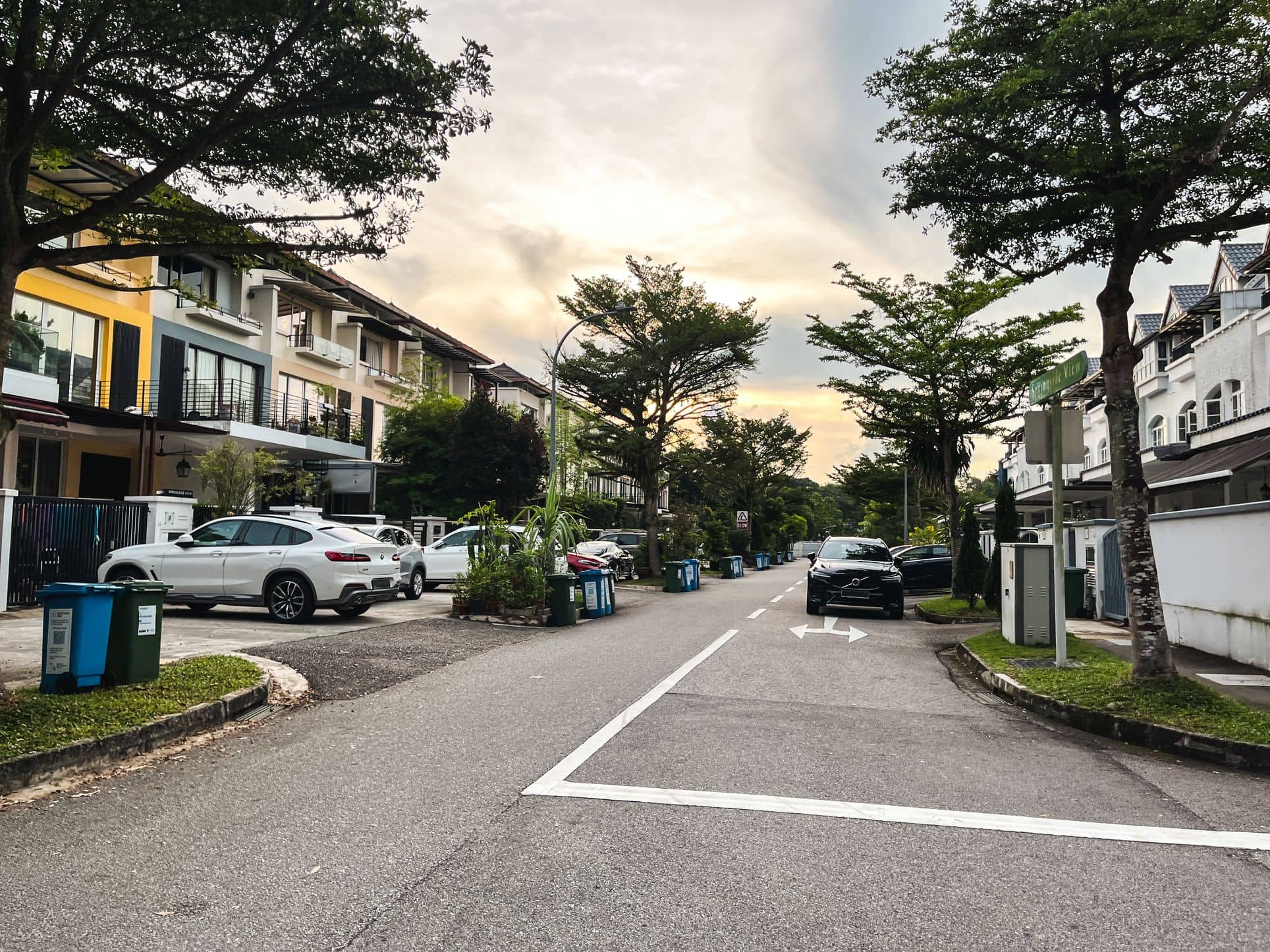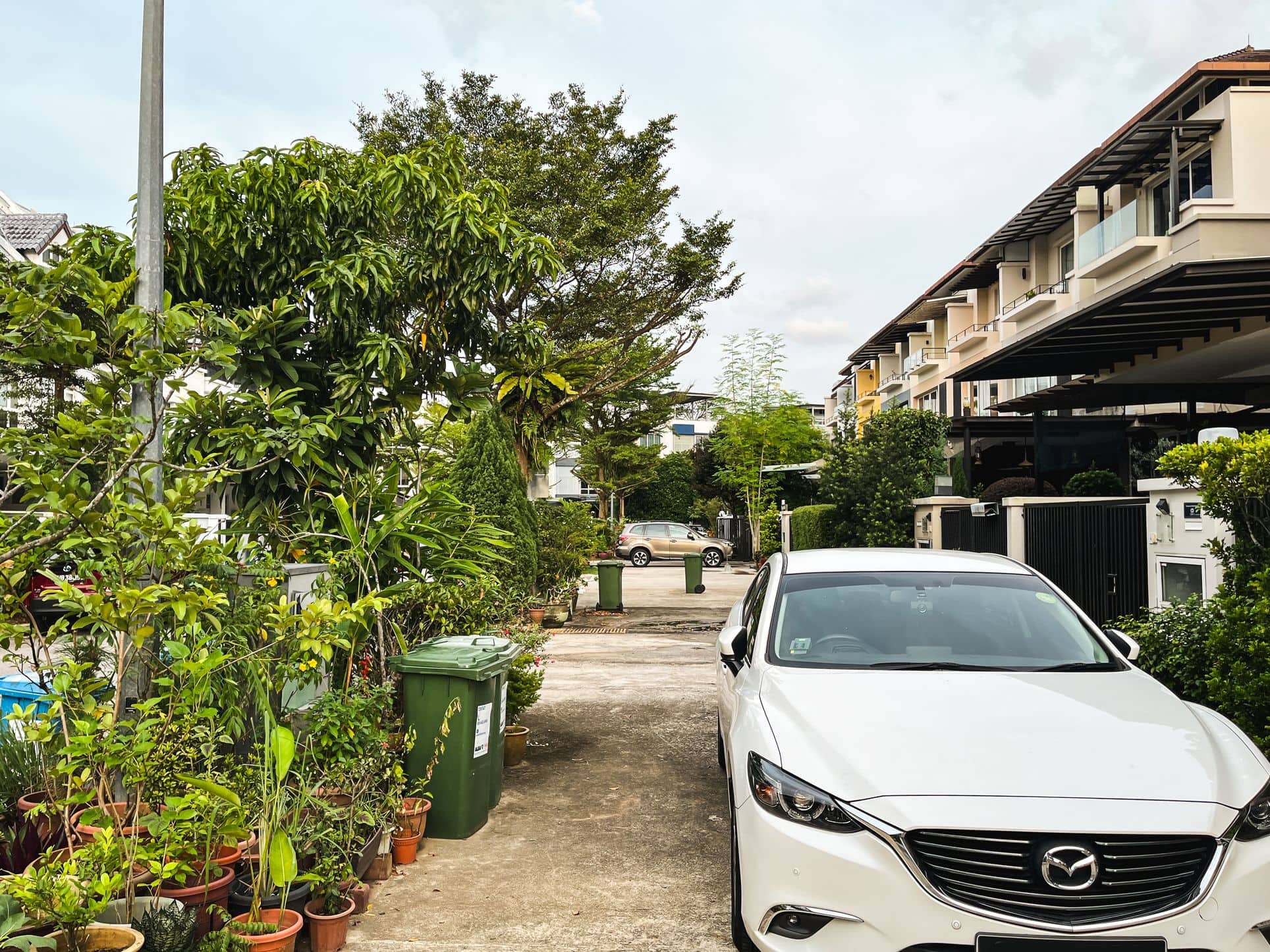 And this one appears to be built in the European castle style, complete with its own turret! (There are several units with similar round towers so it appears to be the developer's design.)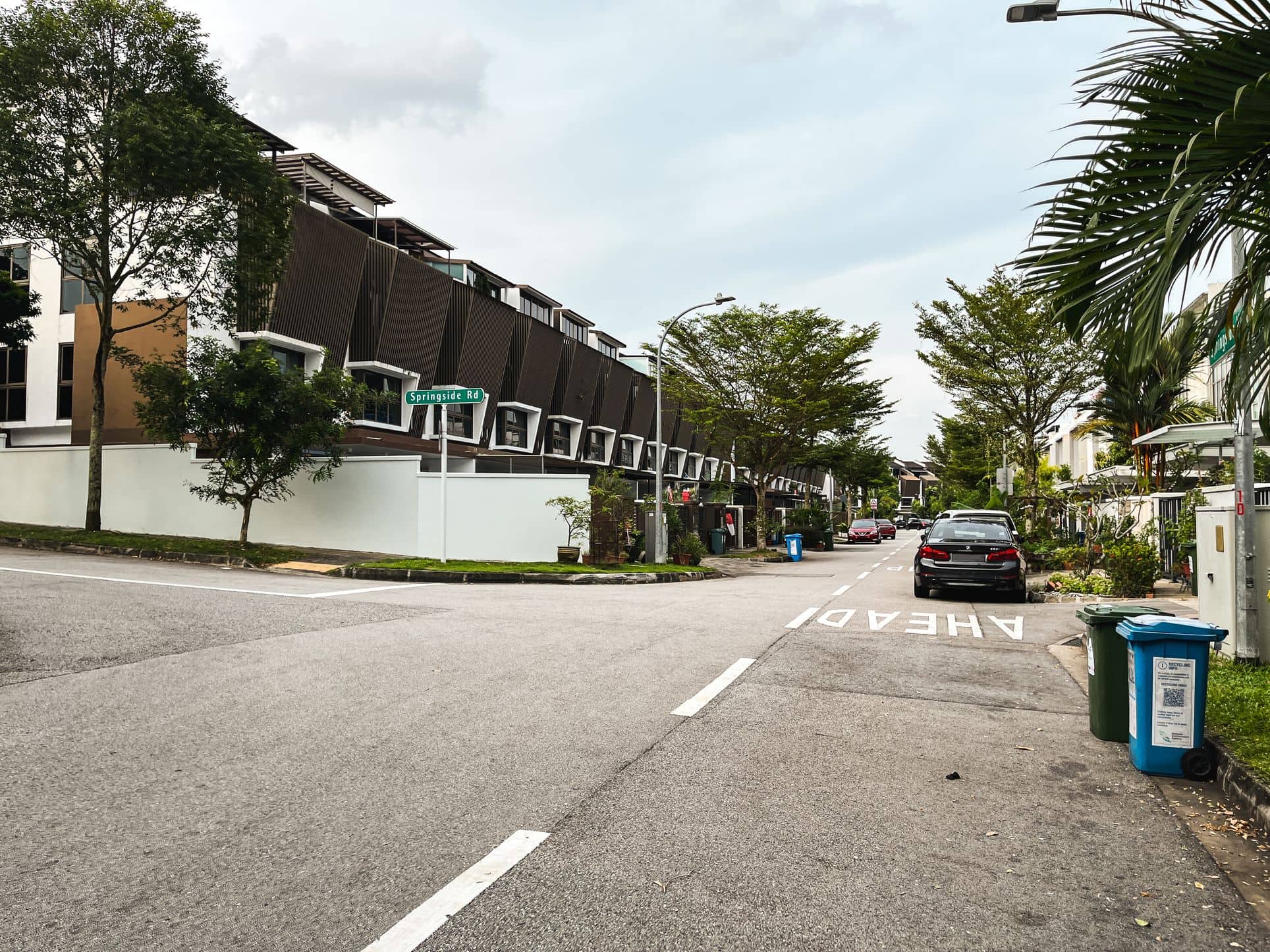 If you're wondering about the prices, there was a corner terrace at Brooks Signature for sale (at the time of writing) for $4.88 million. There were at least 10 terrace houses sold in the Springside area in 2022, with prices ranging from $2.93 million to $4.398888 million whilst current asking prices (at the time of writing) span from $4.38 million to $6.48 million. (2022 rental contracts range from $4,300-$7,500.)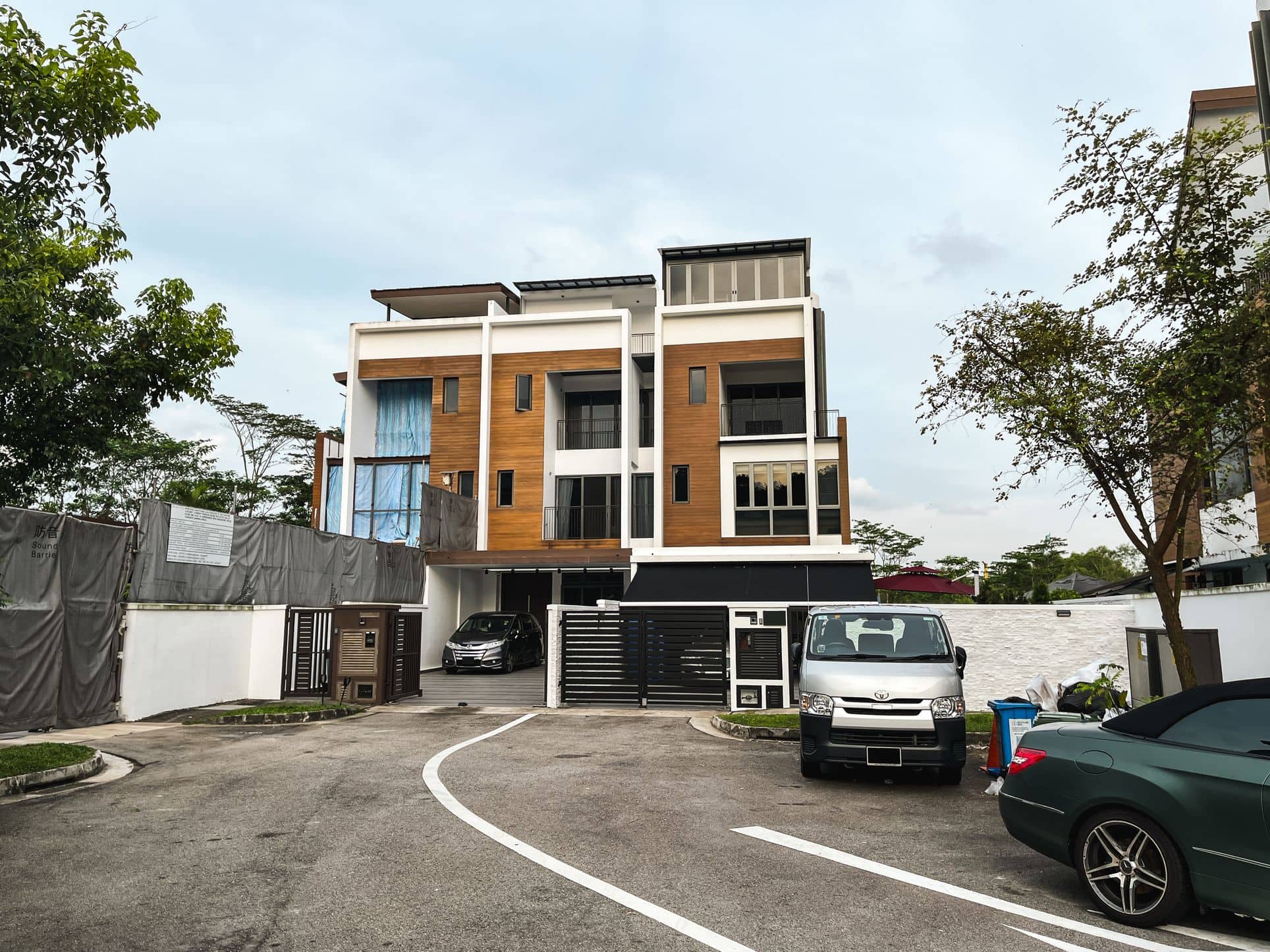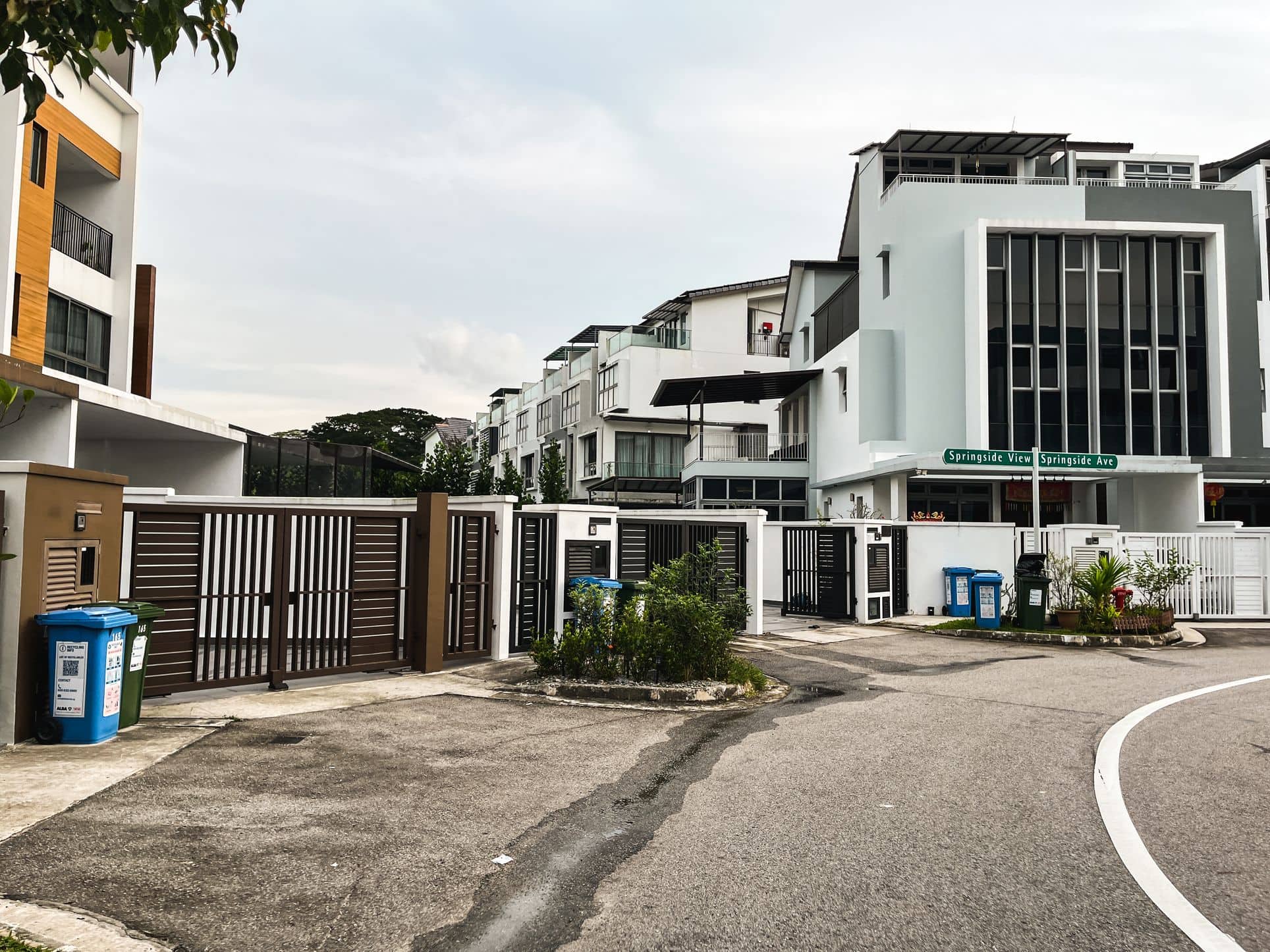 Another thing to note about this area is the multitude of parks it has. Opposite Springside estate, there is Springleaf estate, which is where Springleaf MRT is located (about 500m away, 2 bus stops or slightly over 10 minutes' walk away.) The 2 estates are separated by Sungei Seletar and Springleaf Park.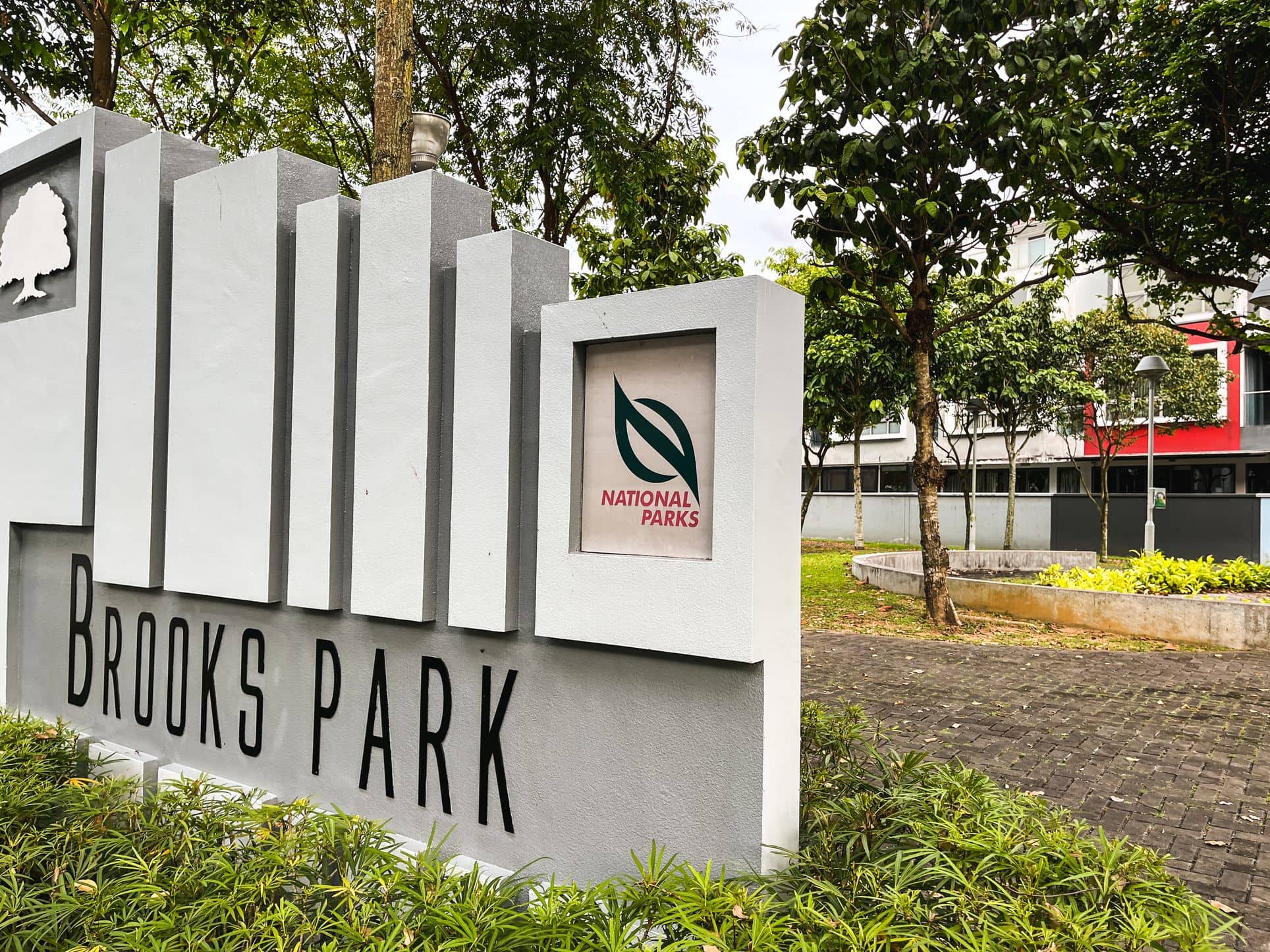 In addition to Springleaf Park (which is quite large), Springside also has its own Brooks Park and Springside Park.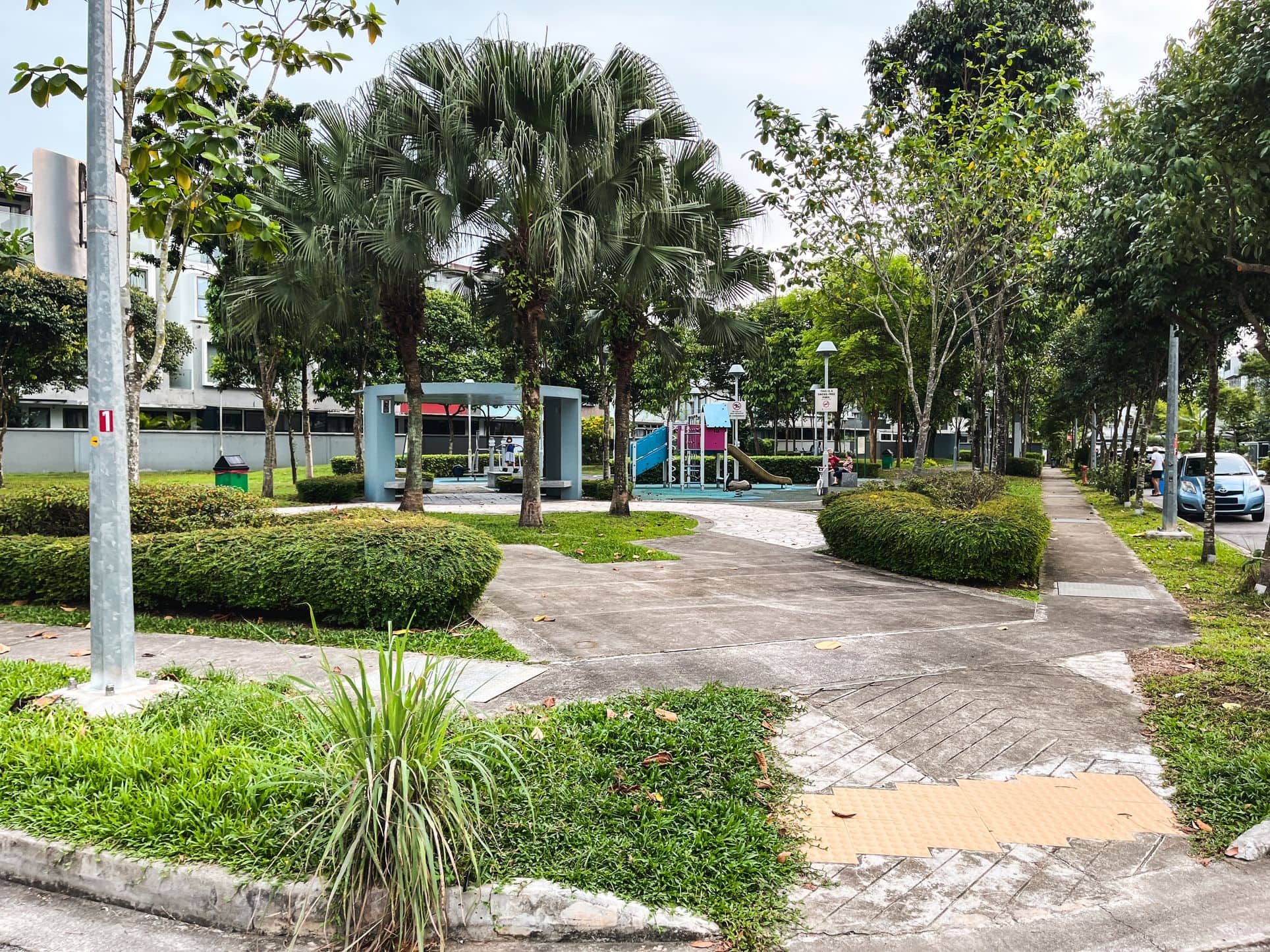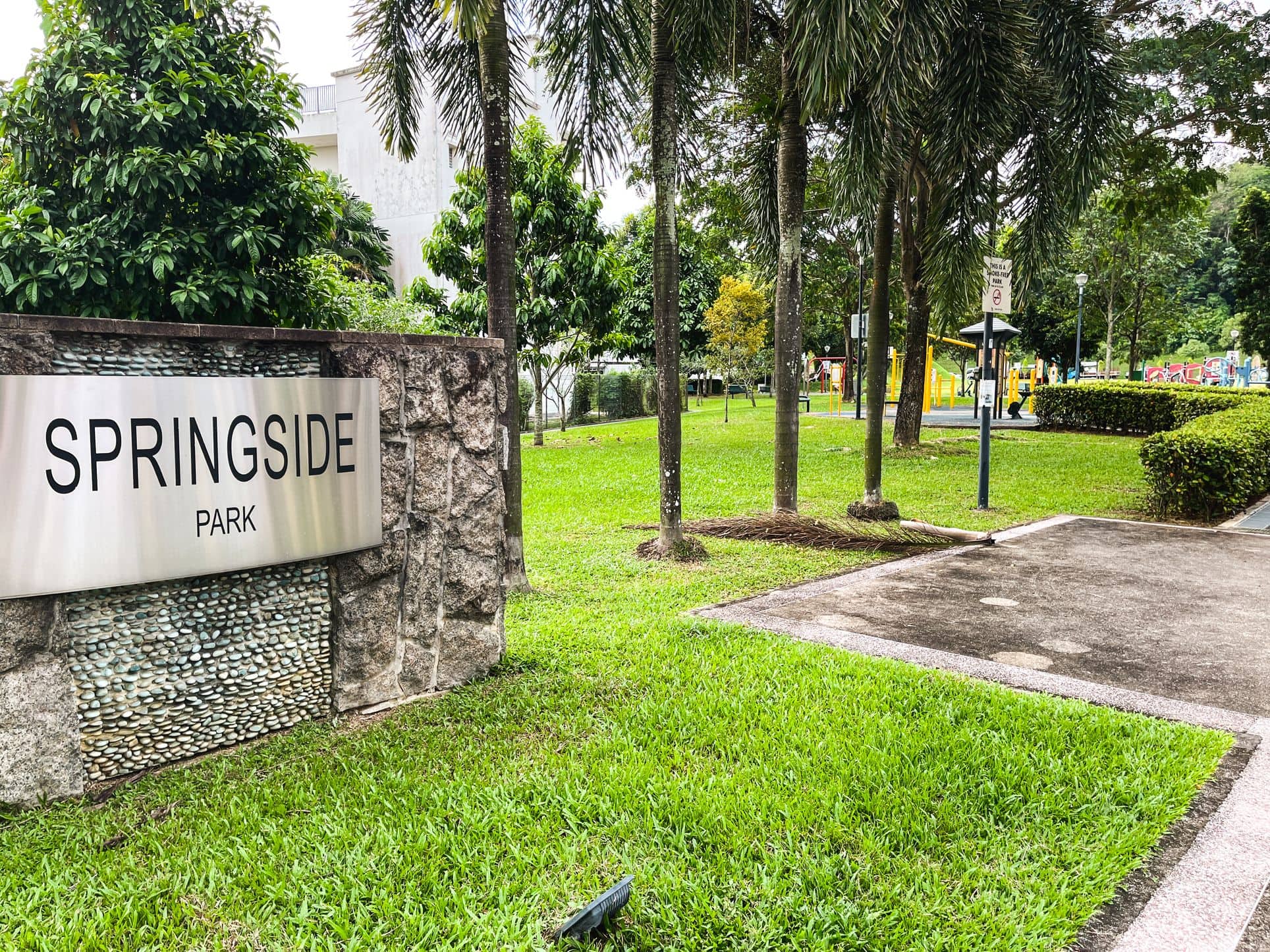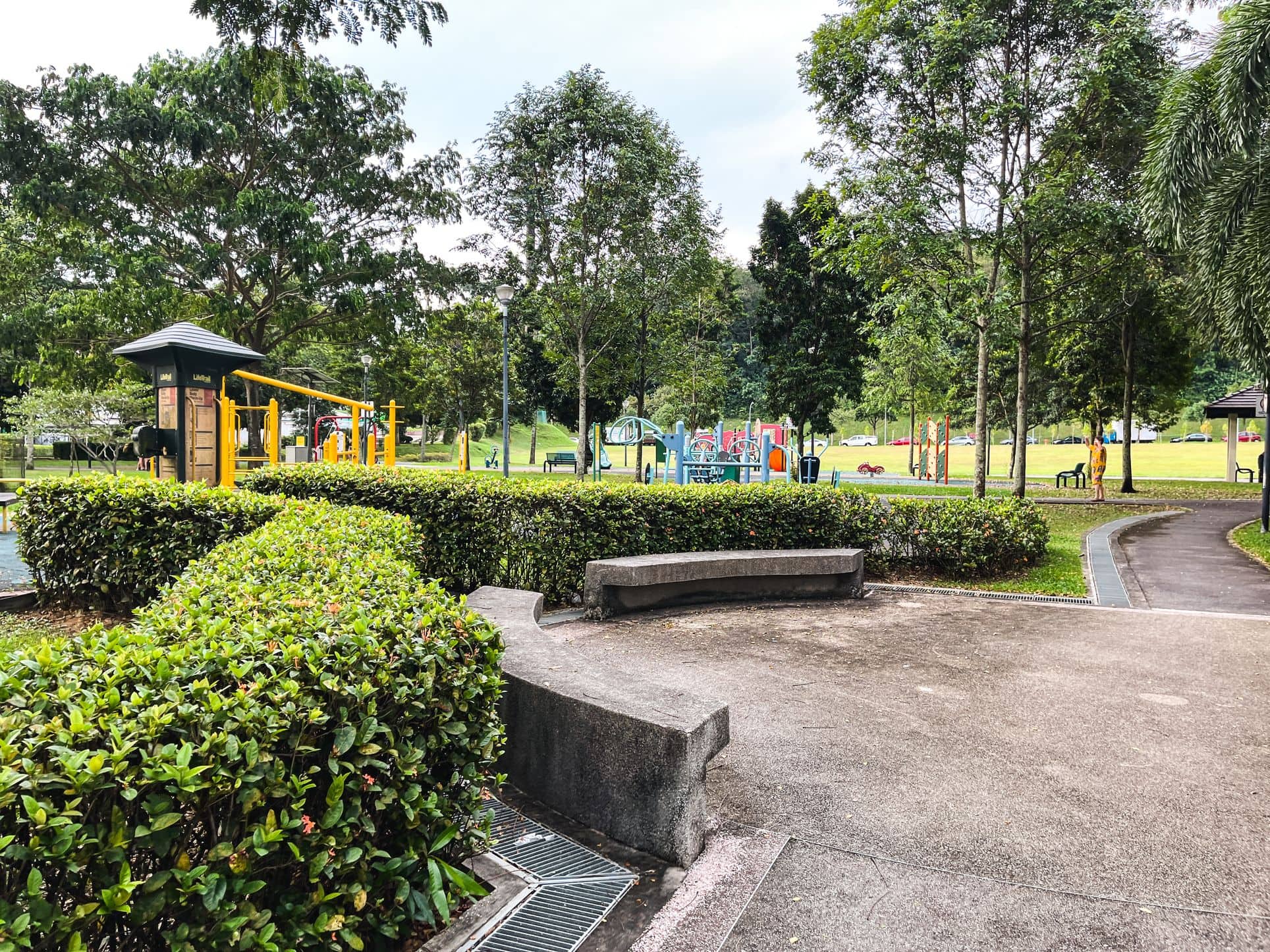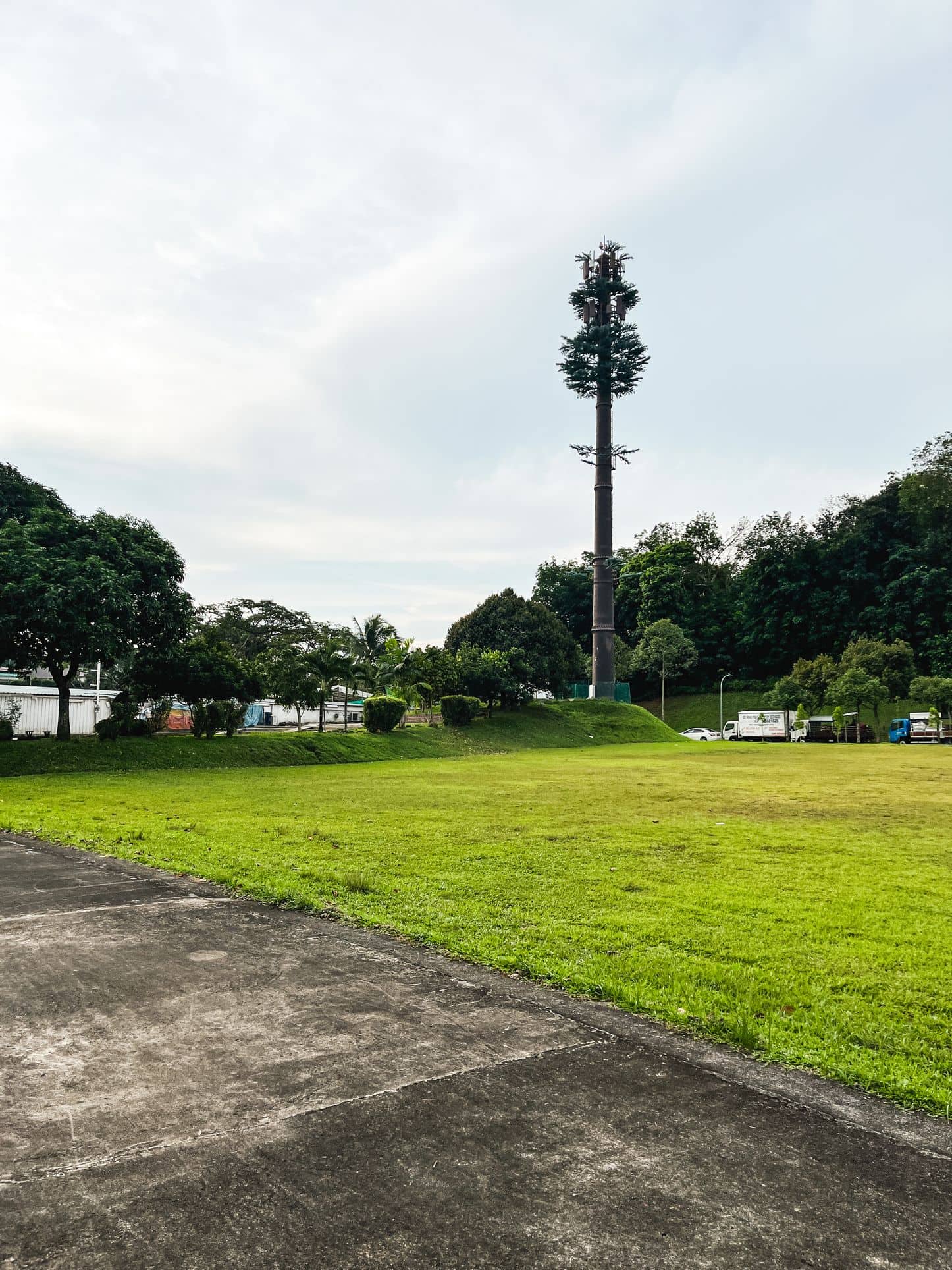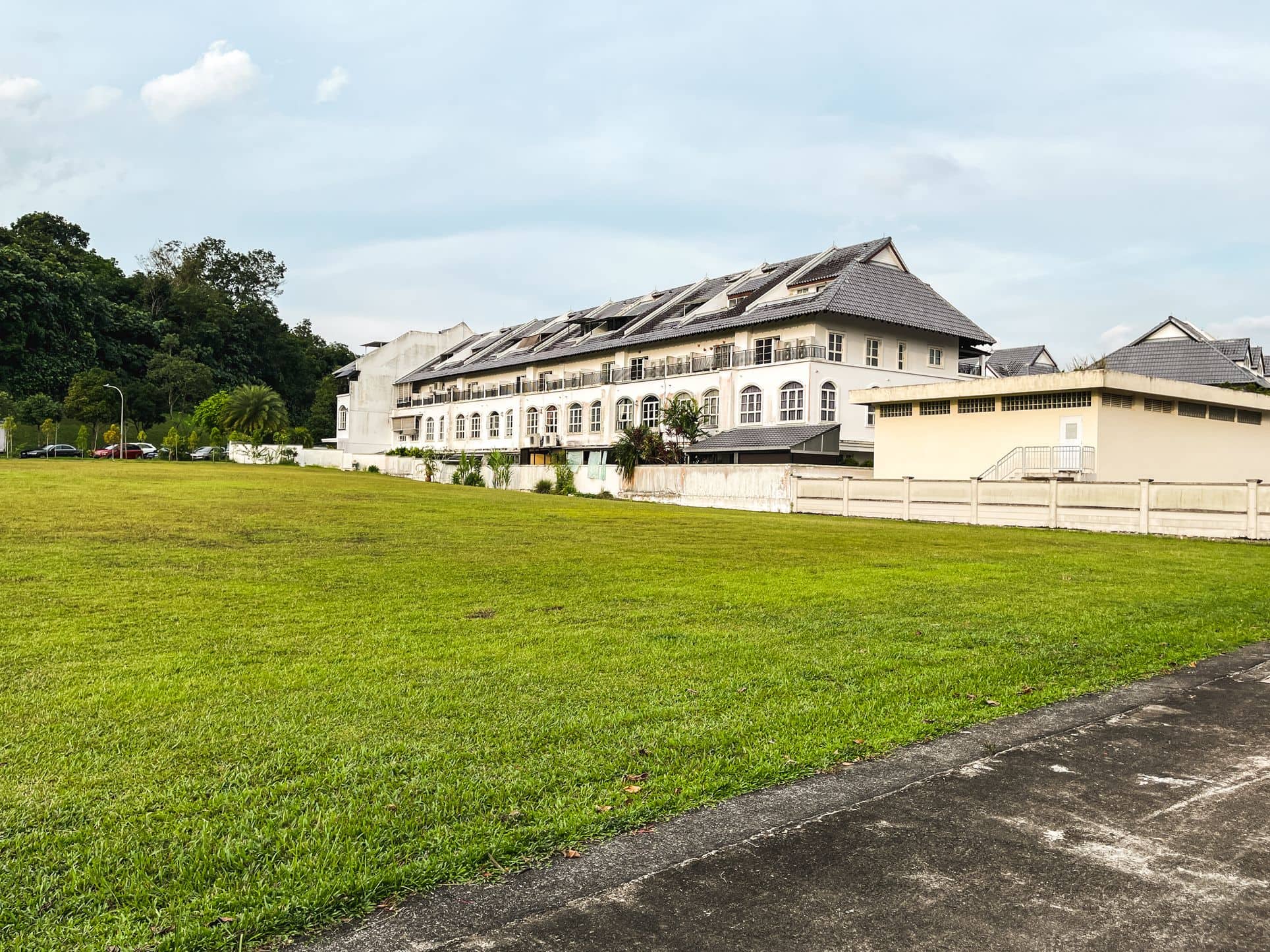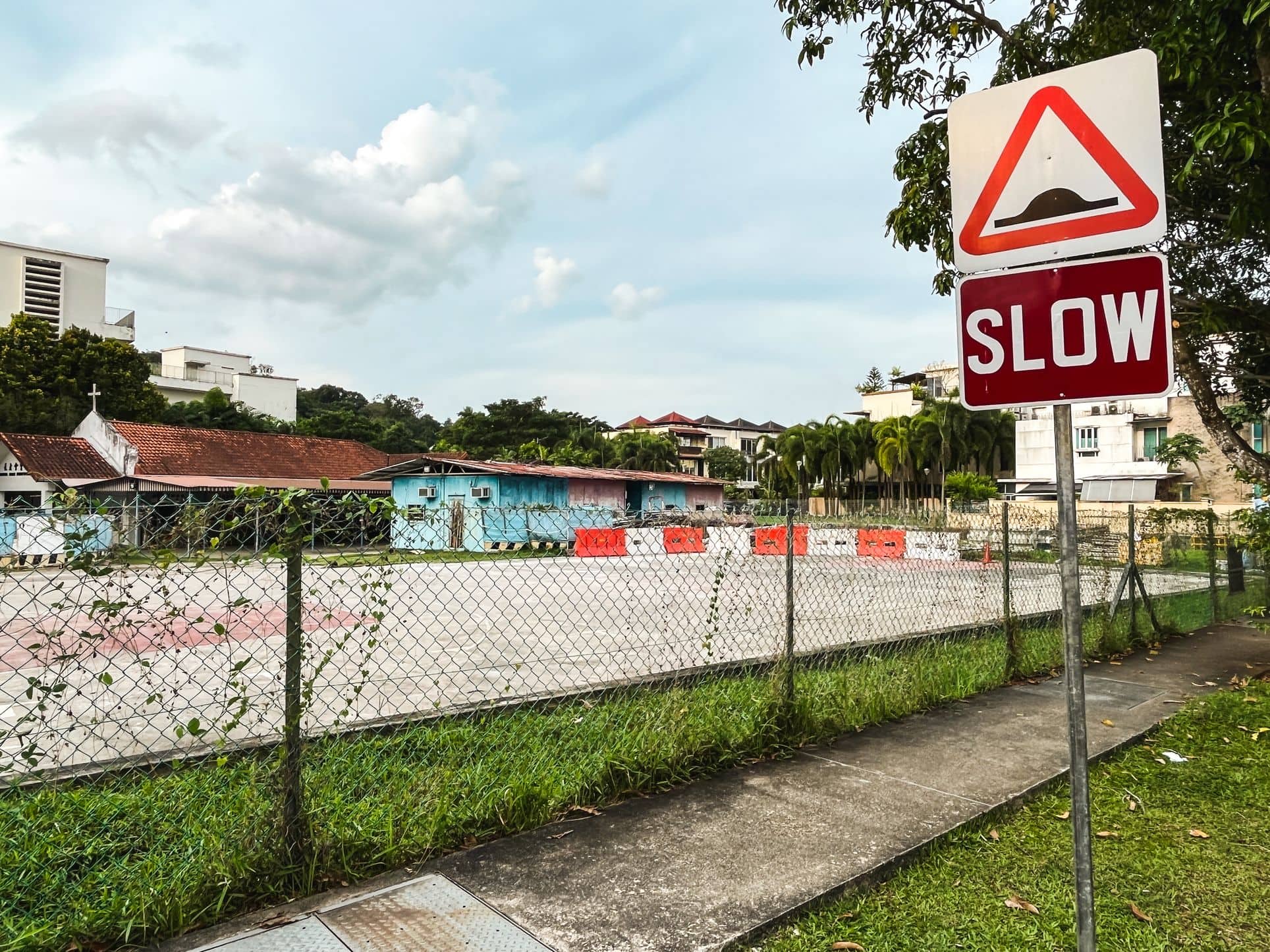 Last but not least, as always, I like to share photos of interesting houses that I see on my tours!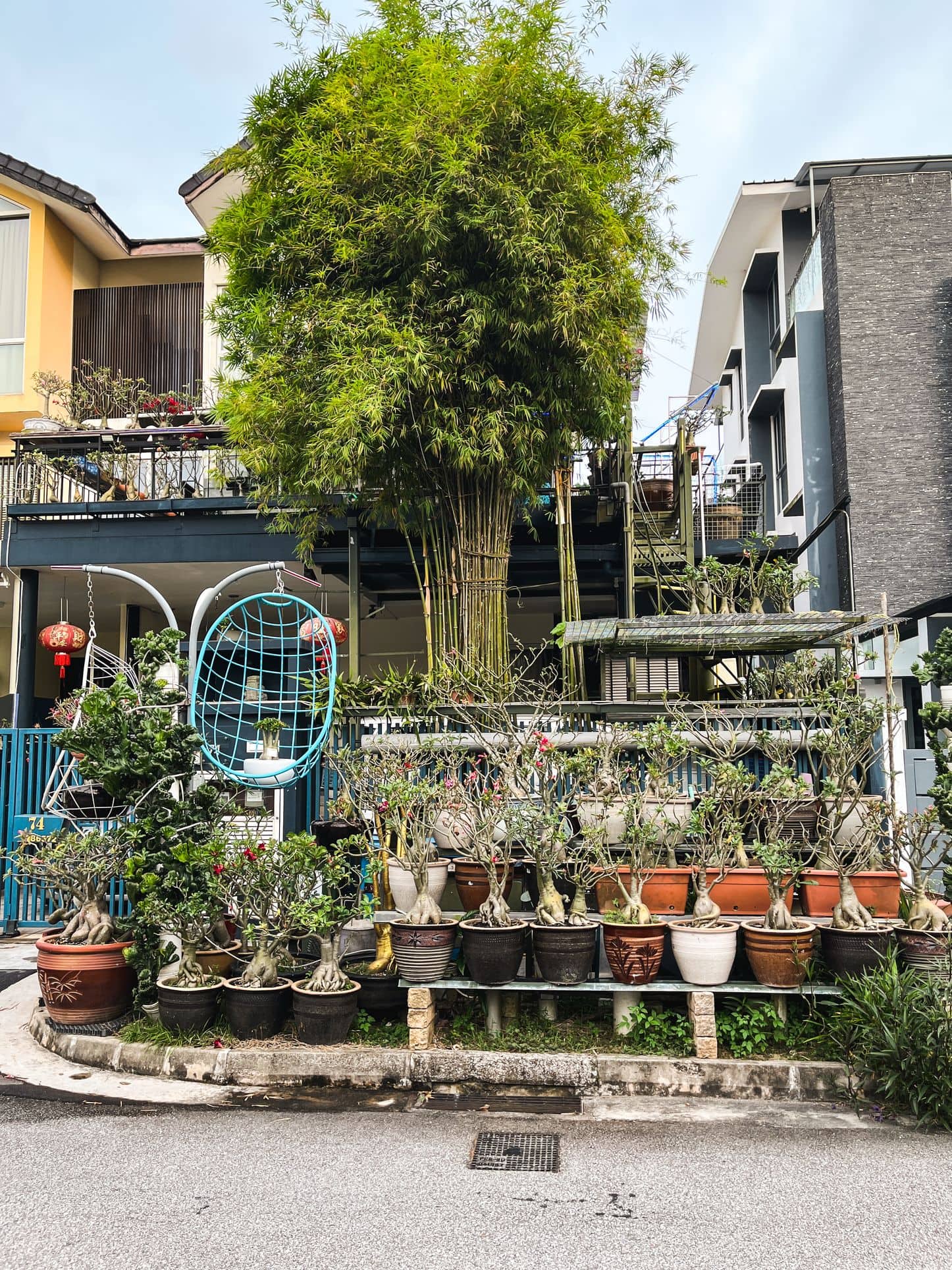 Now that we've come to the end of our tour of Springside, how did you find the estate? Because of Springside's far-off location, I was surprised by the number of amenities in the vicinity as well as how in-demand the houses are (based on the number of sales in 2022, as well as the prices.) Having seen the area in person, I can see how it would be a very nice place to stay if one worked in the area and had friends and family living nearby (so one can socialise without having to trek into town.)
Join me again next week for a tour of Gerald Drive – it's been requested by more than one reader so I figured I should finally get round to it!