Property Stories
Touring Michaels Residences & Mera Gardens: A Leasehold Landed Enclave Next To GCBs In Dairy Farm
TJ
May 2, 2022

13

min read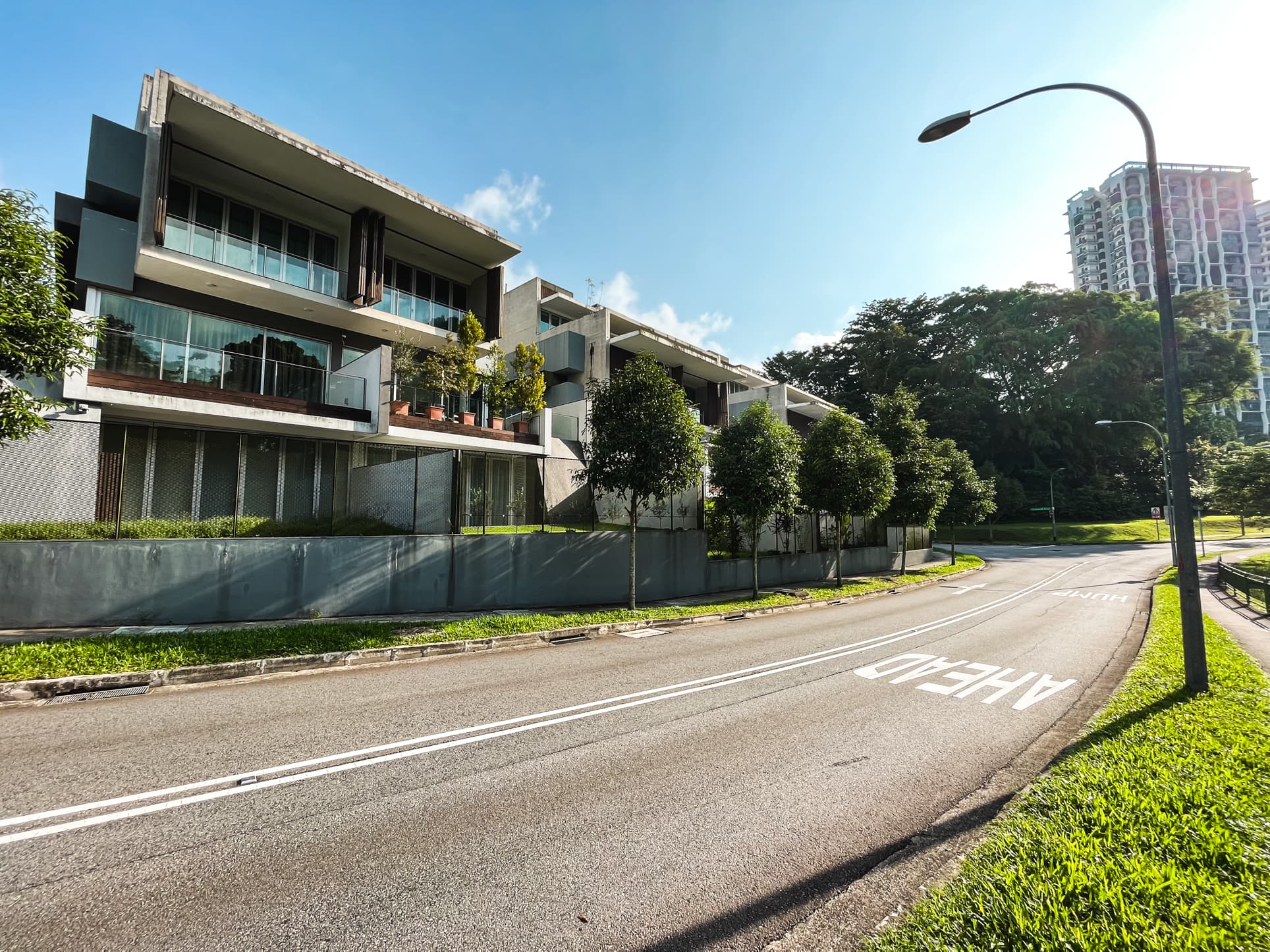 13
min read
For my next leasehold landed tour, I drove over to the Dairy Farm area, a part of Singapore I'm quite fond of – it's lush, green and open but still not too far away from central Singapore. Although it's just a short drive down from Hillview estate which I had toured earlier this year (within walking distance), Dairy Farm feels much less congested somehow.

Perhaps because Hillview is bounded by high-rise condos whilst Dairy Farm is not (yet, at least). If you look at the screenshot of the URA map below, you'll see that whilst the top and right of the Dairy Farm landed estate are high-rise flats, the left is a large area of special use land (i.e. no tall buildings for the near future.) There are also relatively few large condos below Dairy Farm on the map. Currently, it seems like there is only Skywoods, a 15-floor development, although note that Dairy Farm Residences is in the middle of construction, Sim Lian has just bought the GLS land parcel next to it (plot ratio 2.1) and The Dairy Farm Estate had a banner up that was soliciting for en-bloc interest when I visited. (The Dairy Farm Estate is currently 9 stories tall but, with a plot ratio of 2.1, which corresponds with a maximum building height of 24 stories. It had previously attempted to en-bloc in 2007 & 2018 but failed to hit the 80% majority required in 2018.)
Note: Dairy Farm Residences also has a plot ratio of 2.1 but is only building up to 15 stories, so I'm not sure if there's some kind of control on the maximum building height in this area that supersedes the plot ratio.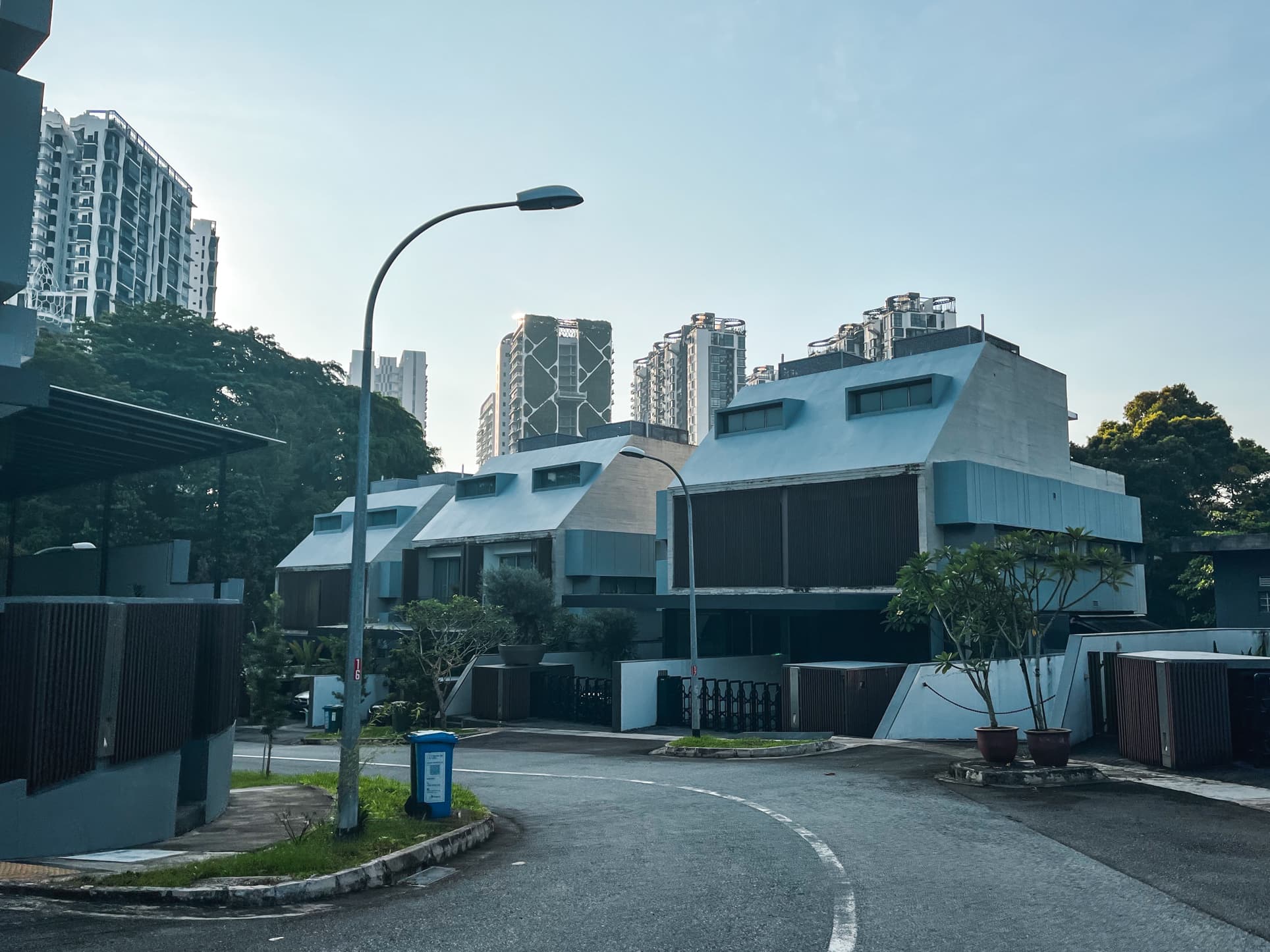 Another reason the Dairy Farm area feels more open is probably because of the GCB enclave at Chestnut Avenue- when I was younger and saw property listings that highlighted the proximity of GCBs to the property in question, I used to roll my eyes and think that it was just for bragging rights or snob appeal. However, as Singapore has gotten more congested, I now understand why such properties are extremely desirable. If your neighbours are GCBs:
there is a limit to how many neighbours you will have (GCBs can't be subdivided into units smaller than 1,400 sqm. Given that there are landed houses with land sizes of only 800+ sq ft, a 1,400 sqm (approx 15,070 sq ft) plot of land that is not GCB-zoned could potentially result in 18 neighbouring families instead of one!)
Fewer neighbours mean less traffic pollution (fewer households = fewer cars on the road. The GCB may have 5 cars in its garage but one person can only drive one car at a time, after all) as well as less noise pollution (fewer houses = fewer kids as well as less construction.)
You'll have better air ventilation (GCBs can only go up to 2 stories in height. Having said that, I know of GCBs which have ceiling heights of at least 6 metres, so a 2-story GCB could still be quite tall.)
You'll probably have a better setback from your GCB neighbour (The building can't take up more than 35% of the GCB plot of land.)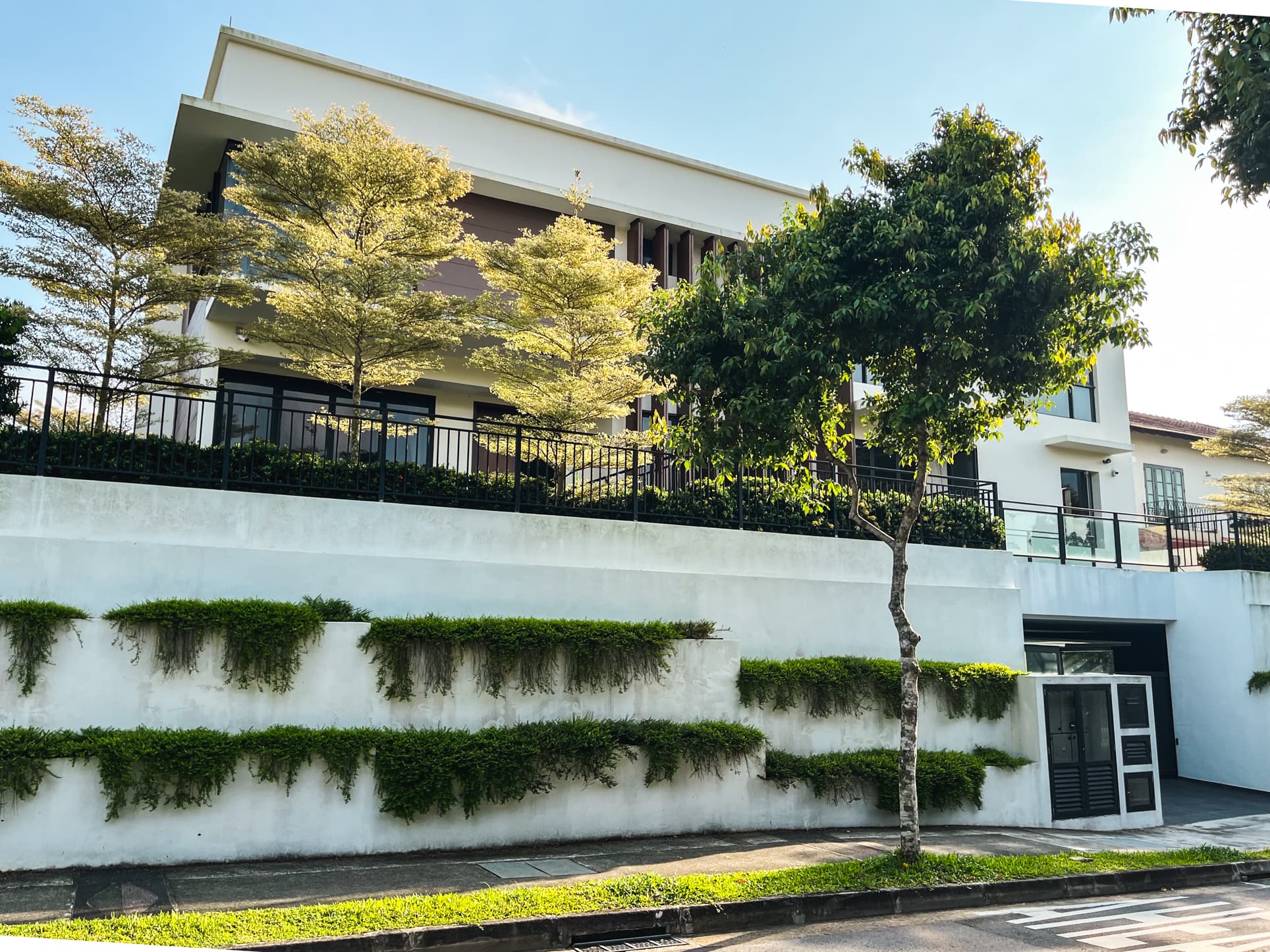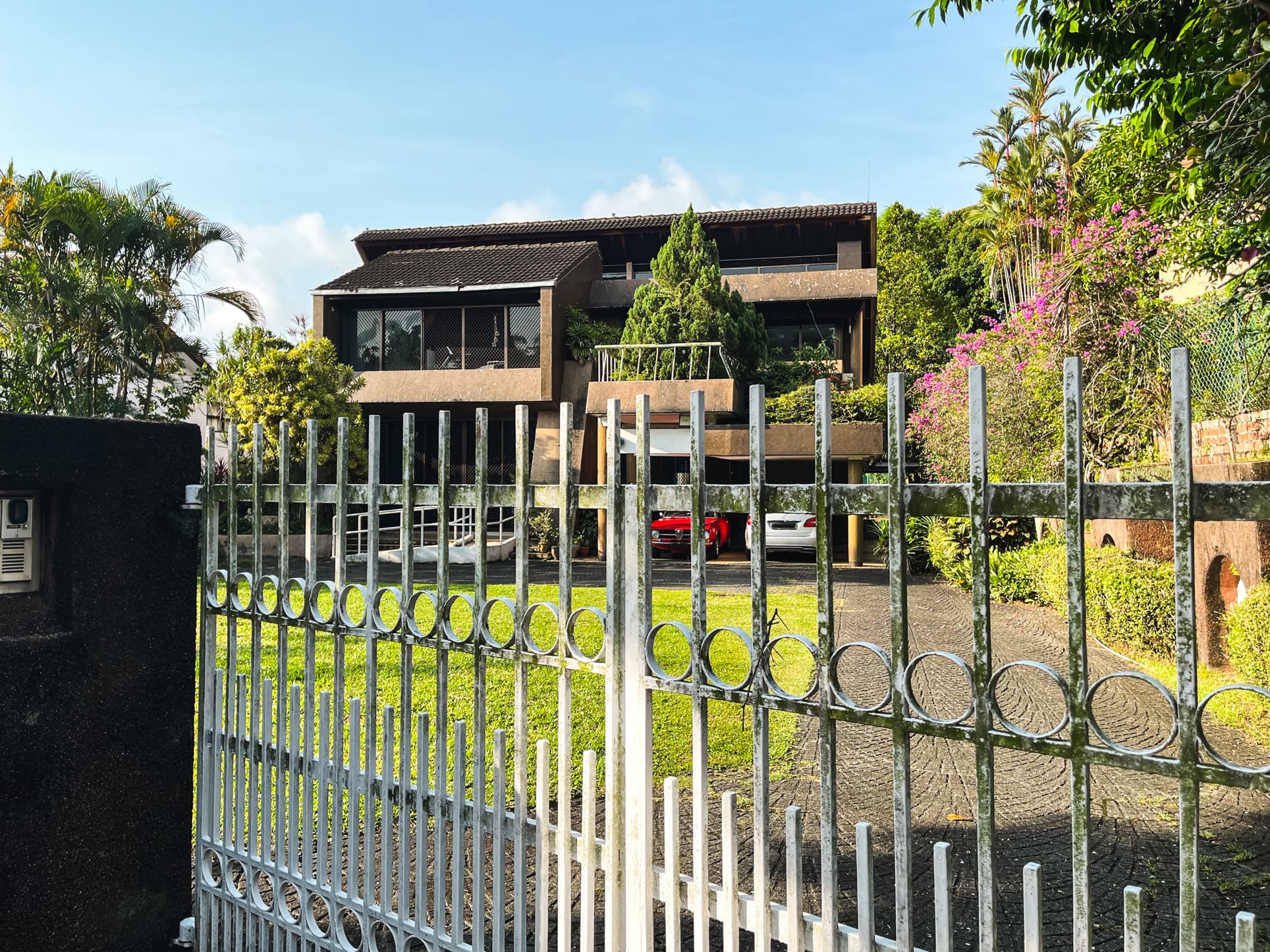 Anyway, back to the leasehold landed estates in the Dairy Farm region. There are 2, which TOP-ed at different points in time.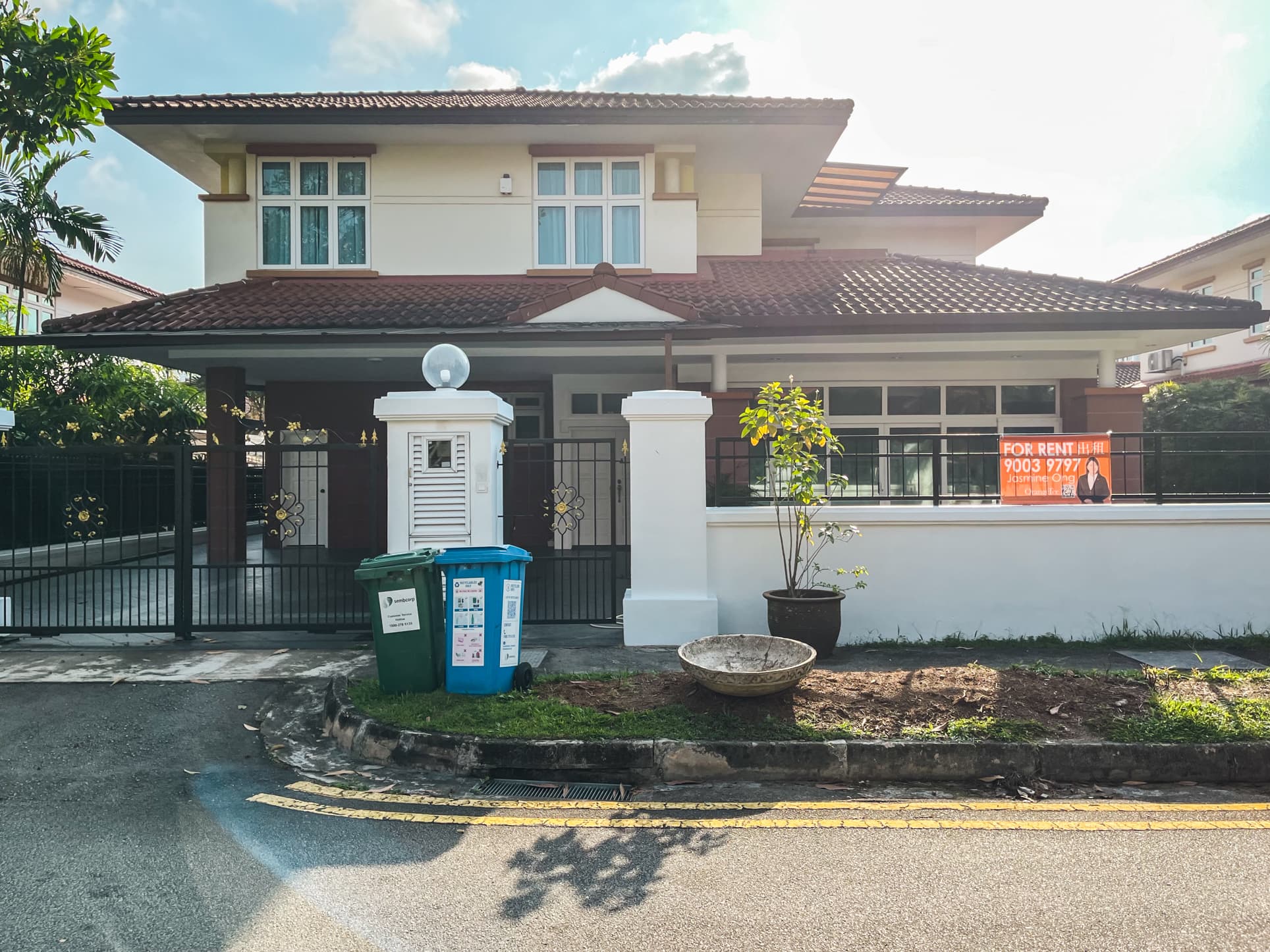 One of the leasehold landed houses at Mera Gardens is up for rent – there is a similar unit for sale at $4.5 million (land size: 7,800 sq ft)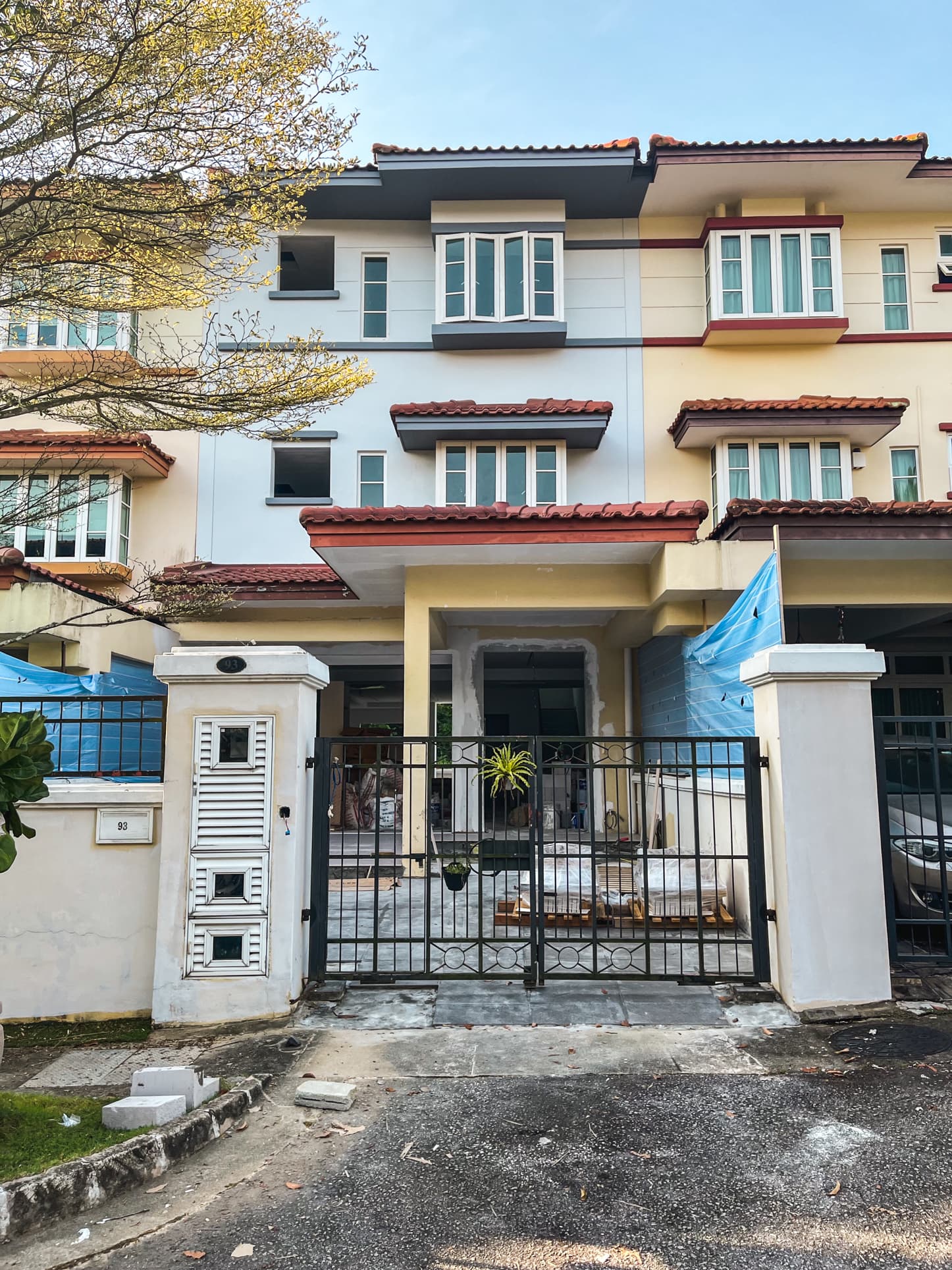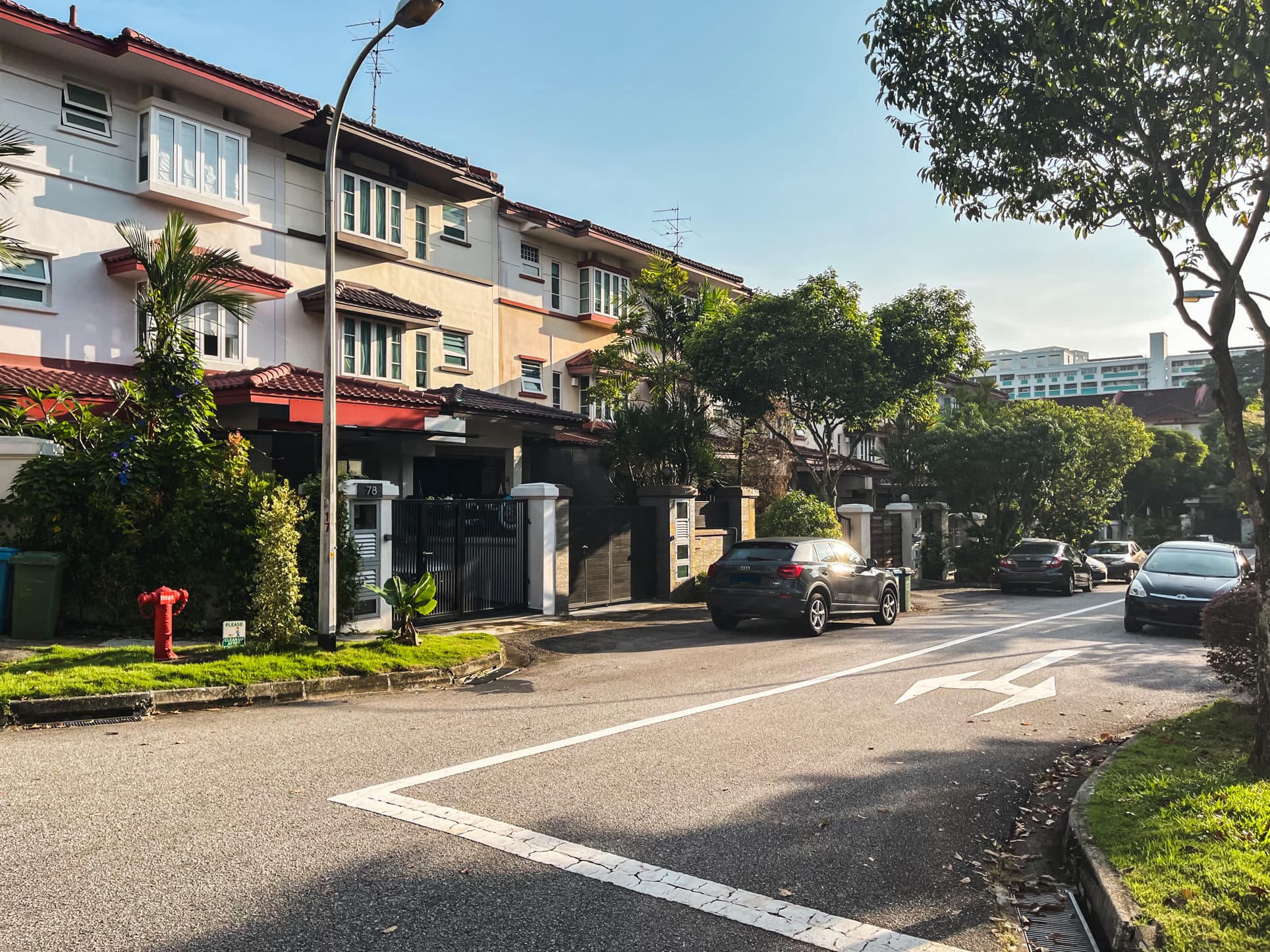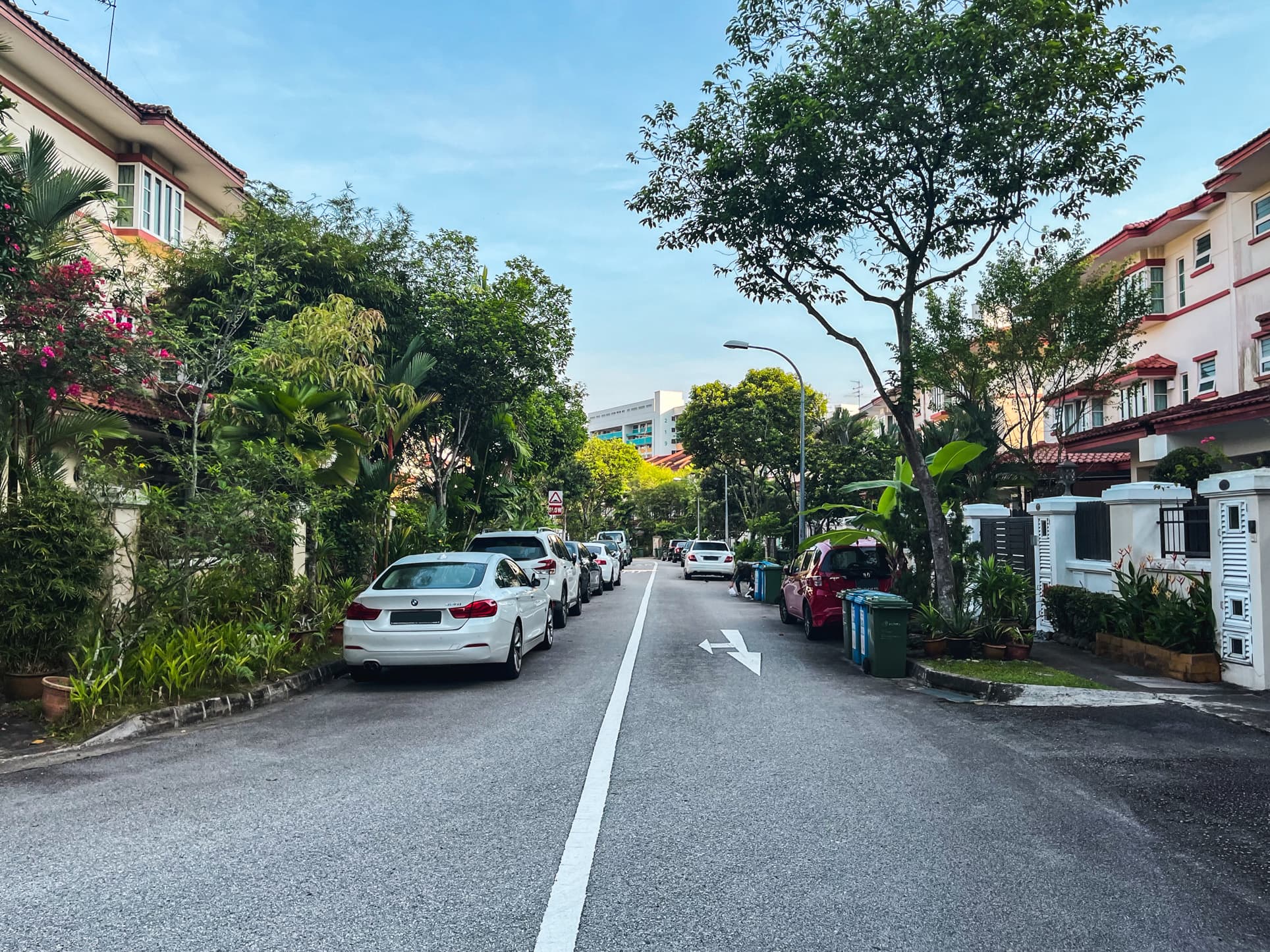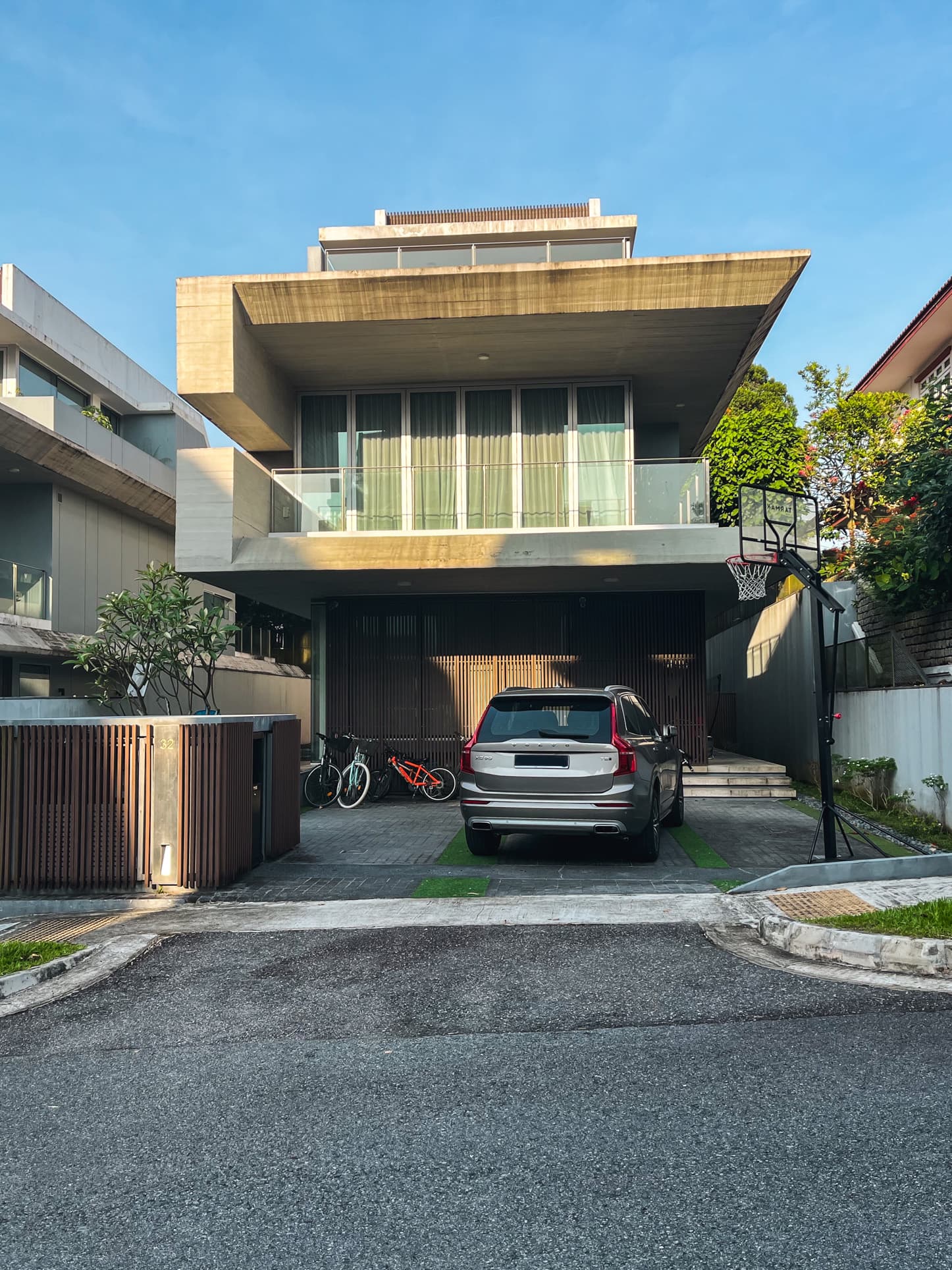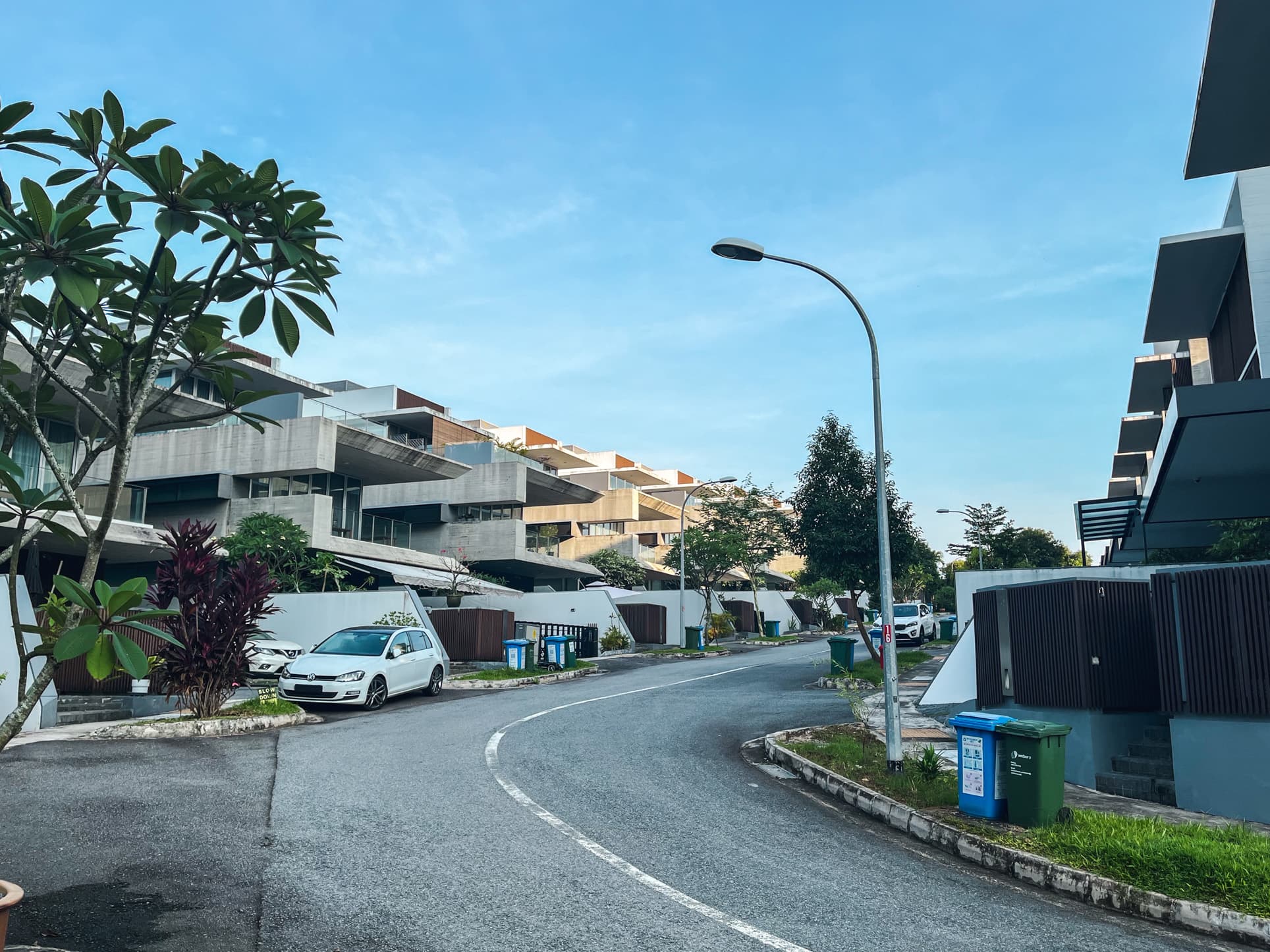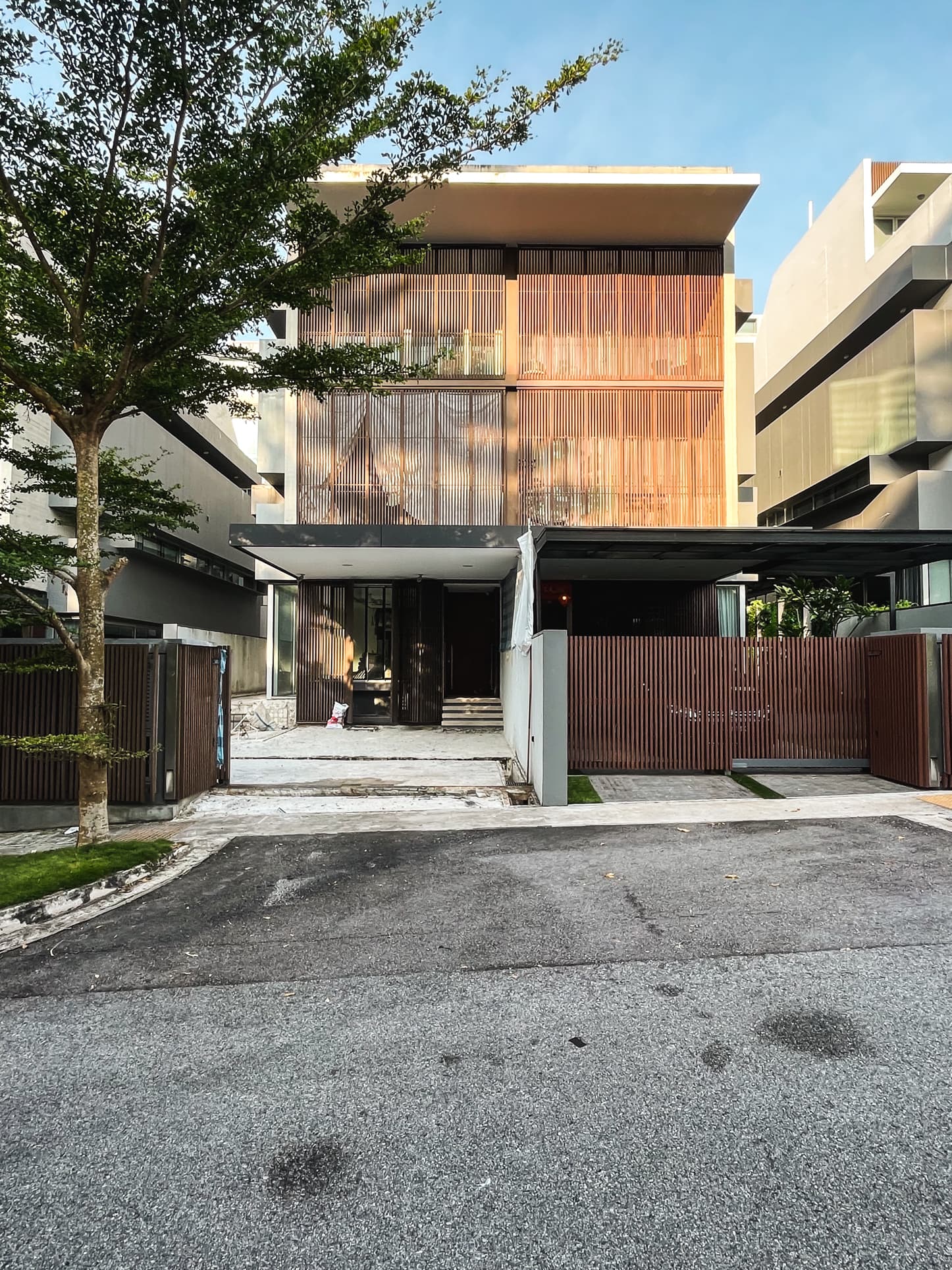 Michaels Residences

40 units developed by B+M Avenue on 138,783 sq ft of land (semi-Ds and detached houses)
TOP-ed in 2015 but on a 99-year lease that started in March 2012
Listings at the time of writing ranged from $3.3 to $6.8 million
Literally on the same streets as Mera Gardens (Almond Avenue and Almond Street)
Whilst I'm not a fan of all that grey and brown, I find the privacy screens extremely useful as they allow for light and air into the house, whilst keeping prying eyes out. (I used to live in a floor-to-ceiling glass window apartment in London (with no privacy screens) and often felt like a hamster on a wheel (everyone could see me and I could see everyone. Our mutual views were so up close and personal that my friends would stand by my window and comment on what my neighbours were doing every time they came over. The most memorable observation was "Hey, your neighbour is lying in bed and picking his nose!")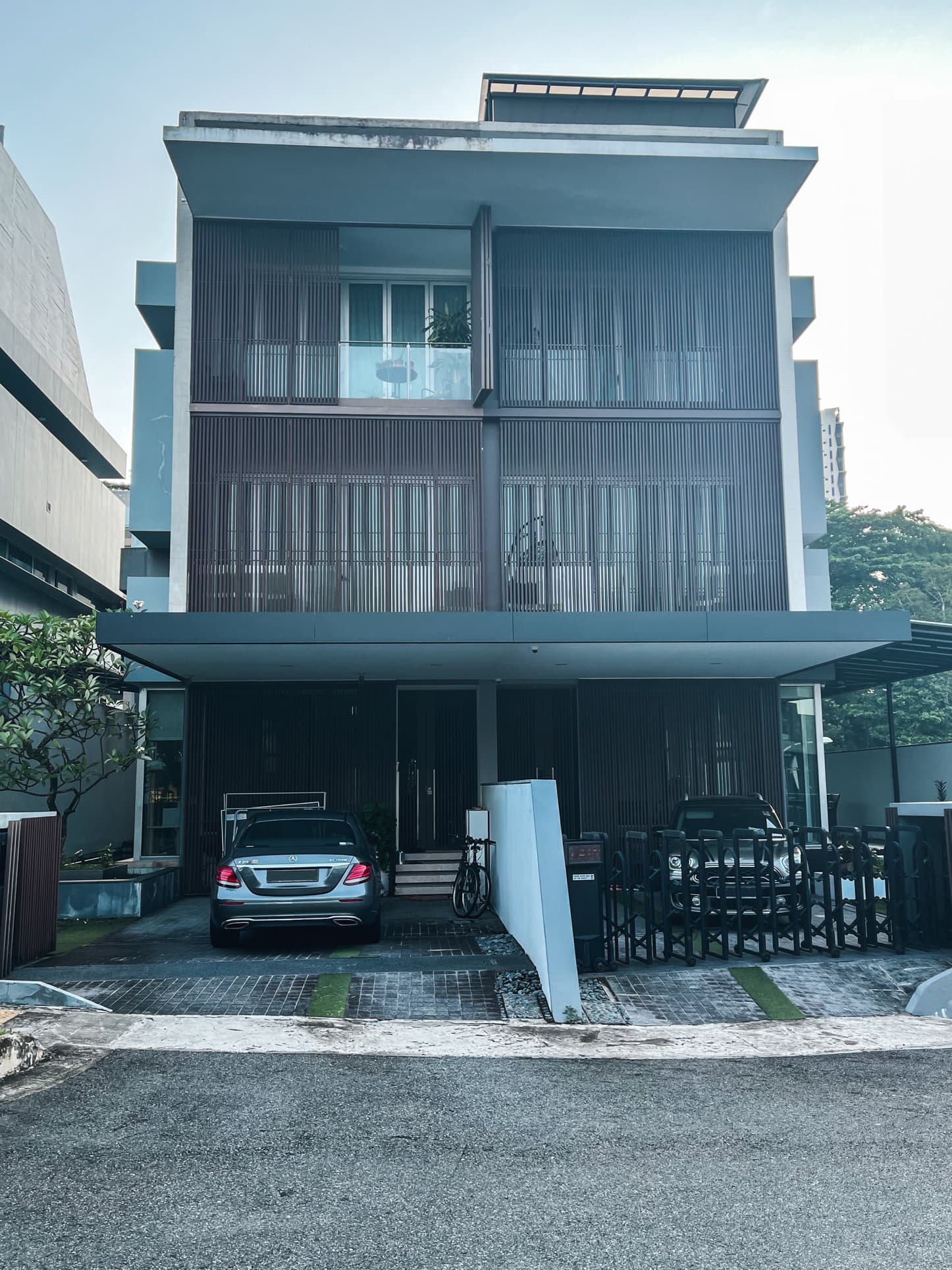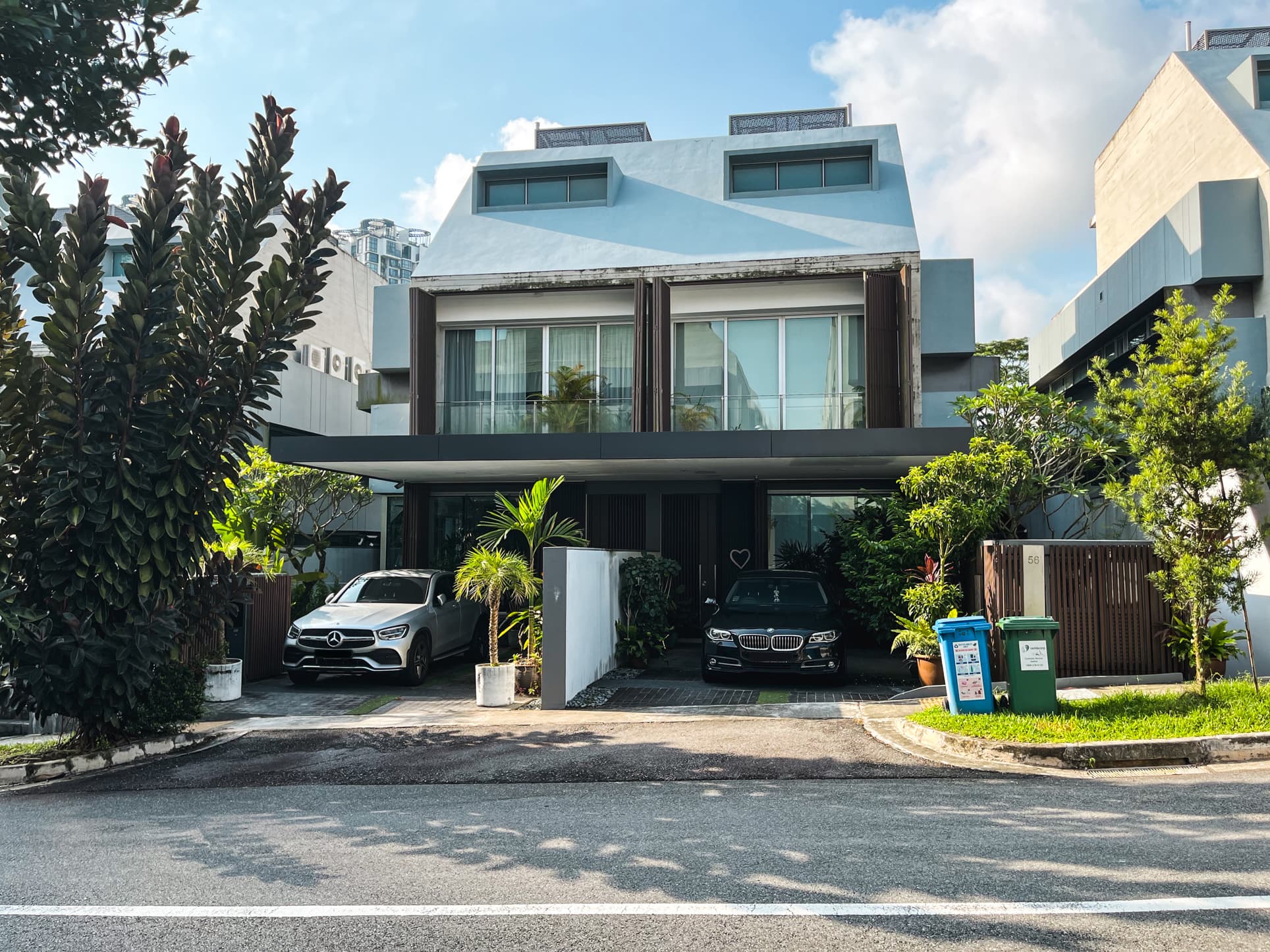 Fun fact: the architect is from Ong & Ong, which was established by former President Ong Teng Cheong.
One thing I really, really, reeeaaaally like about this development is that 5 of the units are actual dual-key units, in which there is a basement with separate access to the main house. In fact, this is what drew my attention to this area in the first place! (Even though it's called a basement, it's flooded with light due to the sloping nature of the land and very liveable.) After all, many who hope to move to landed properties do so to accommodate multi-generational families, and dual-key access ensures that different branches of the family can live together but maintain their independence and privacy. If the family becomes smaller in future, the basement can also be rented out for extra income, so it's very practical.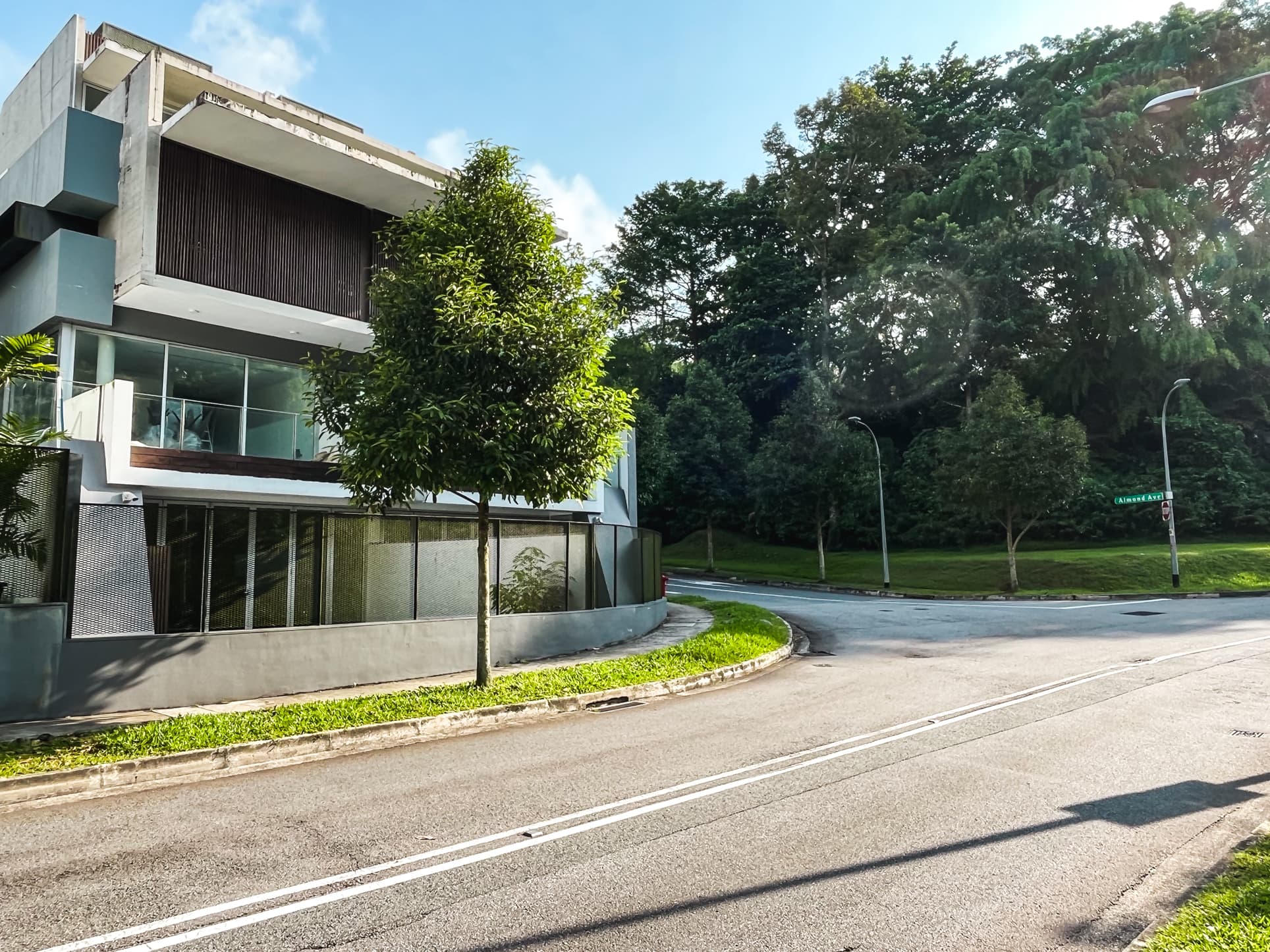 Another thing that caught my eye about Michaels Residences is the fact that, like Burgundy Hill, it's surrounded by greenery on 2 sides. (Yes, I'm a BIG fan of living beside green spaces.) However, unfortunately, both green spaces are probably not going to stay like this in the long run either. More worryingly, the plot ratios are not indicated on the Master Plan so they could be anything from another leasehold landed estate, a high rise condo with a plot ratio of 2.1 (as the condos across Petir Road are zoned 2.1) or 5-storey apartments (as the plots below Michaels Residences are zoned 1.4.)
Read this next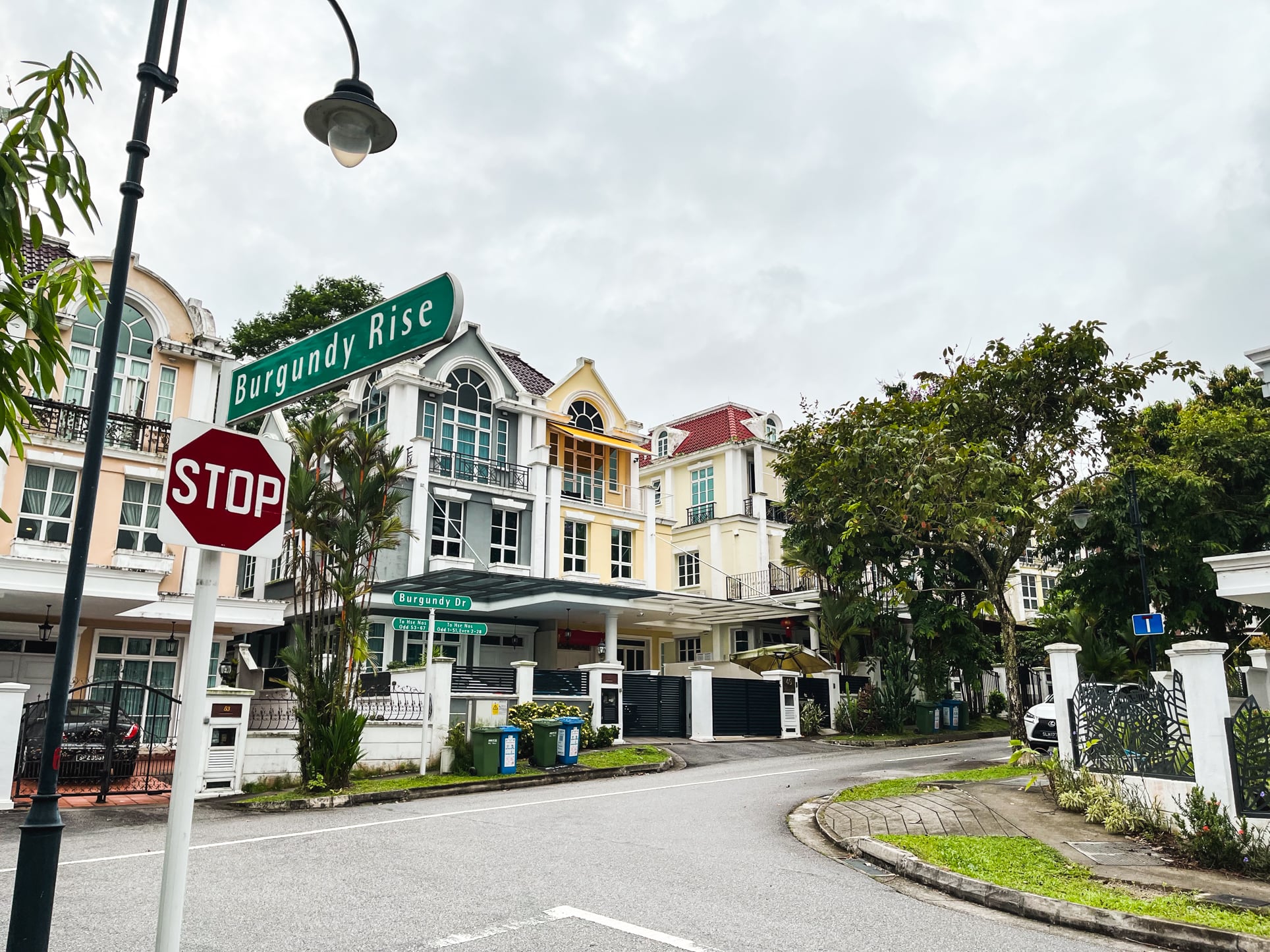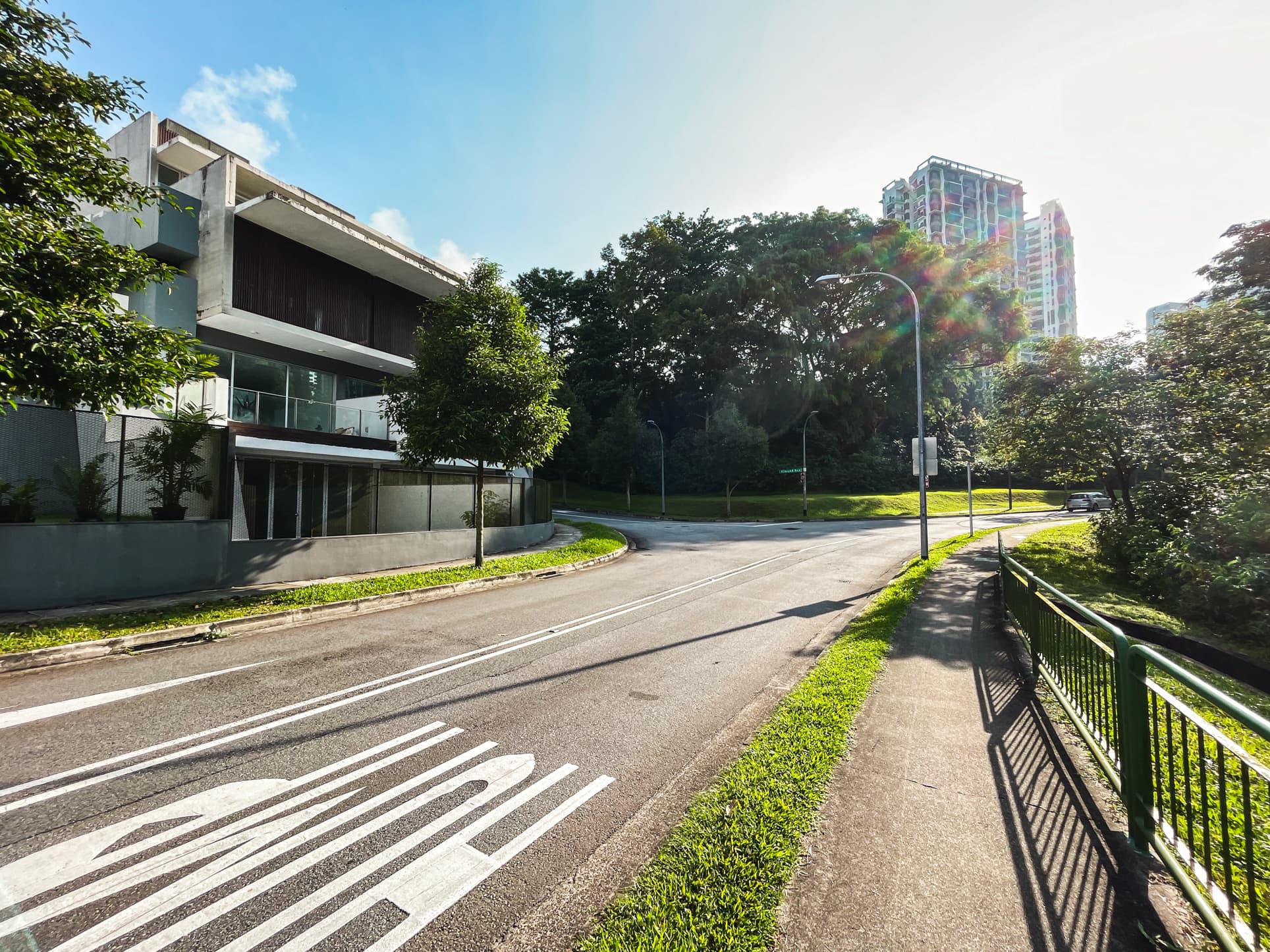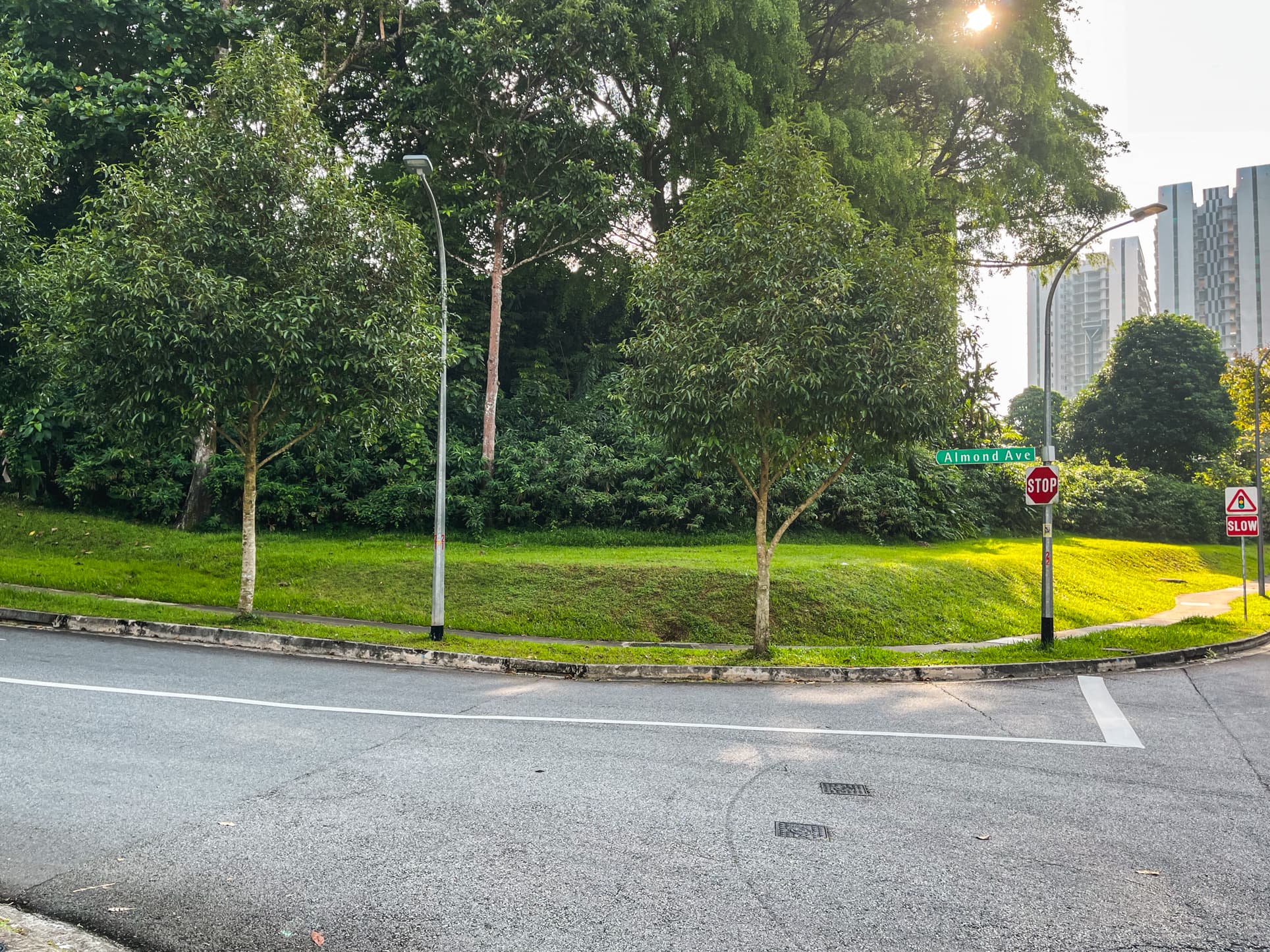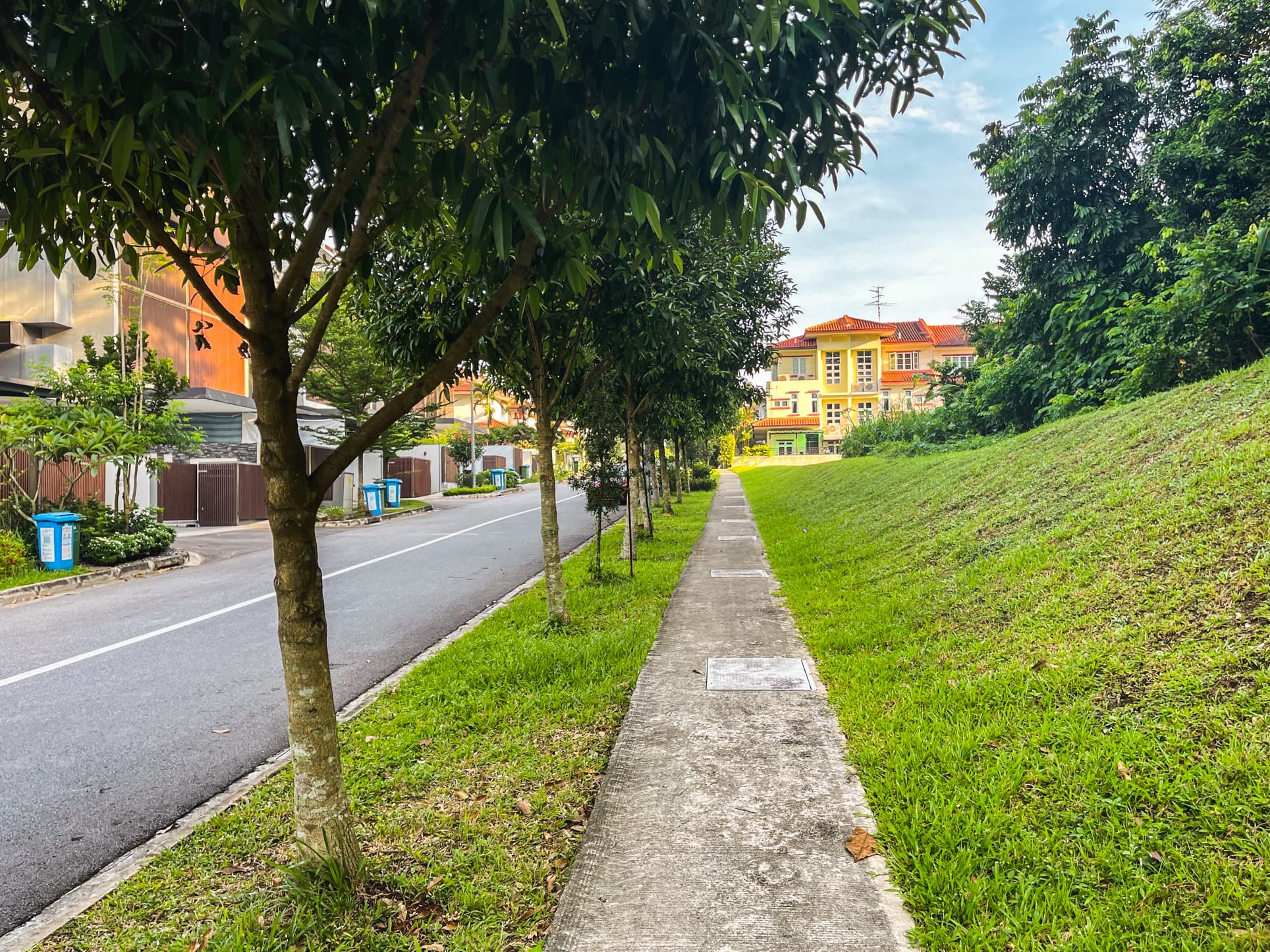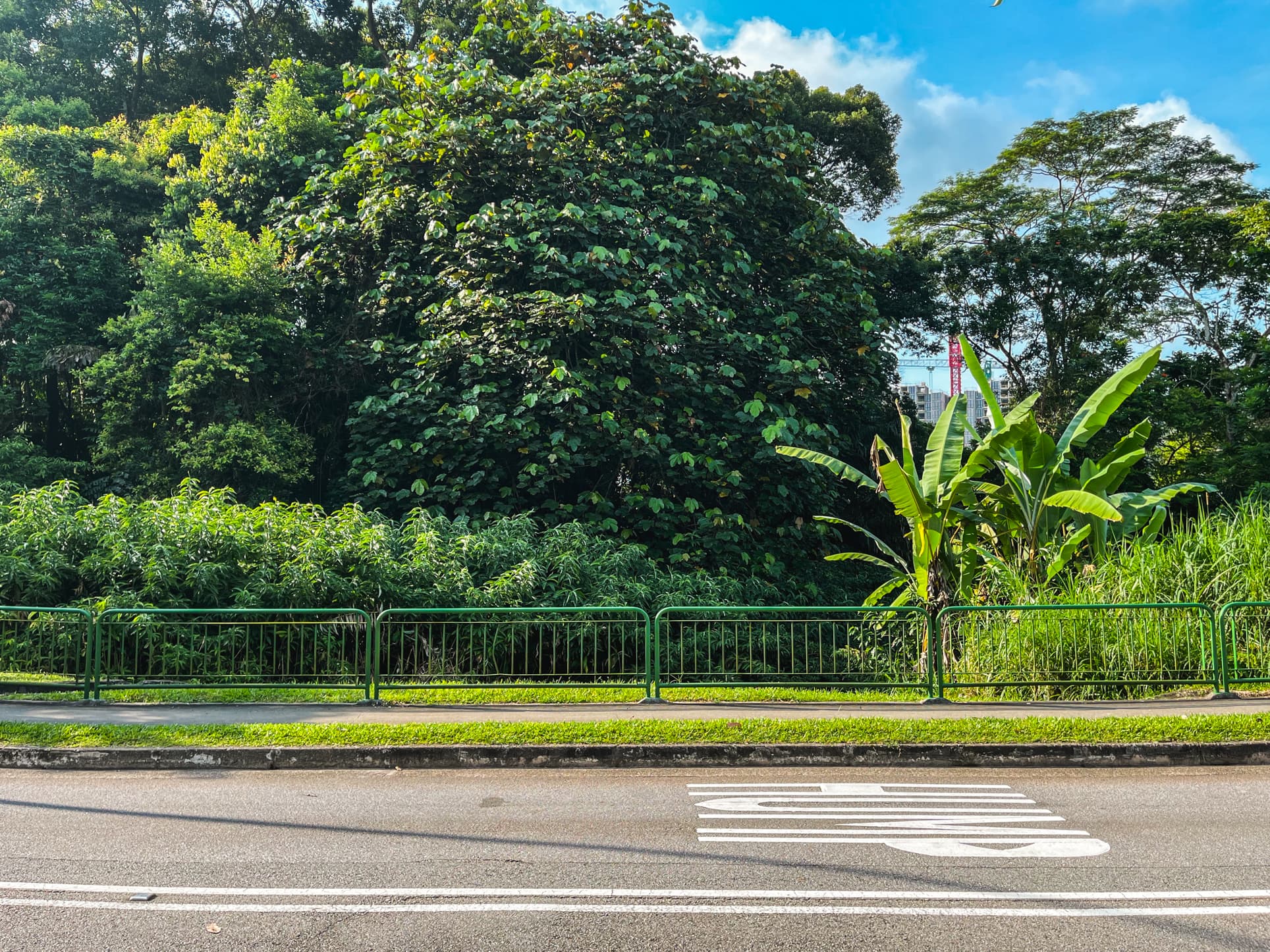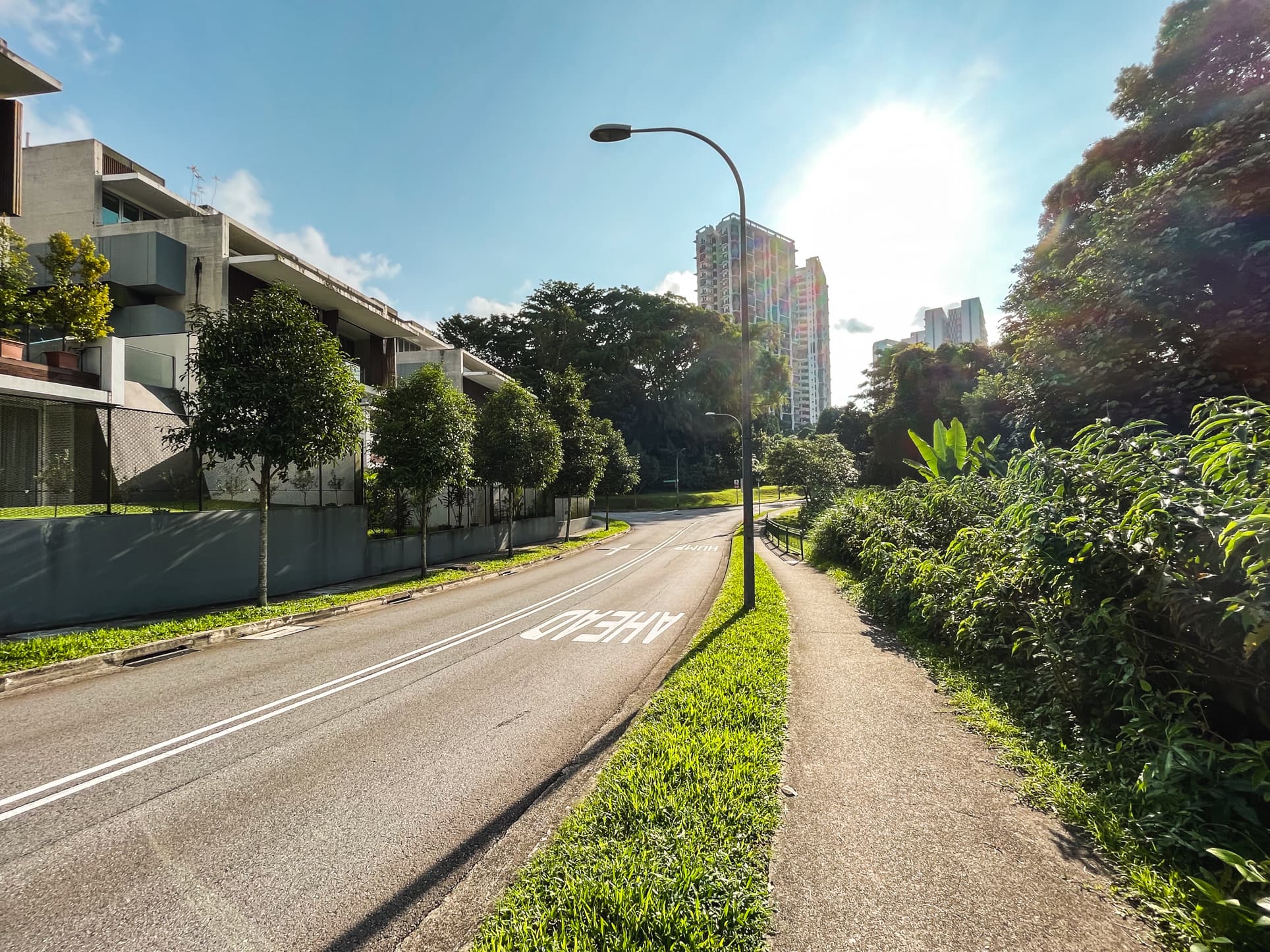 This plot of empty land is actually next to Chestnut Close Park, which faces the detached houses at Michaels'. If you can afford to plonk a good $6-7 million into a piece of leasehold land, you won't have to worry about your view being too affected as Chestnut Close Park is zoned as a park on the Master Plan.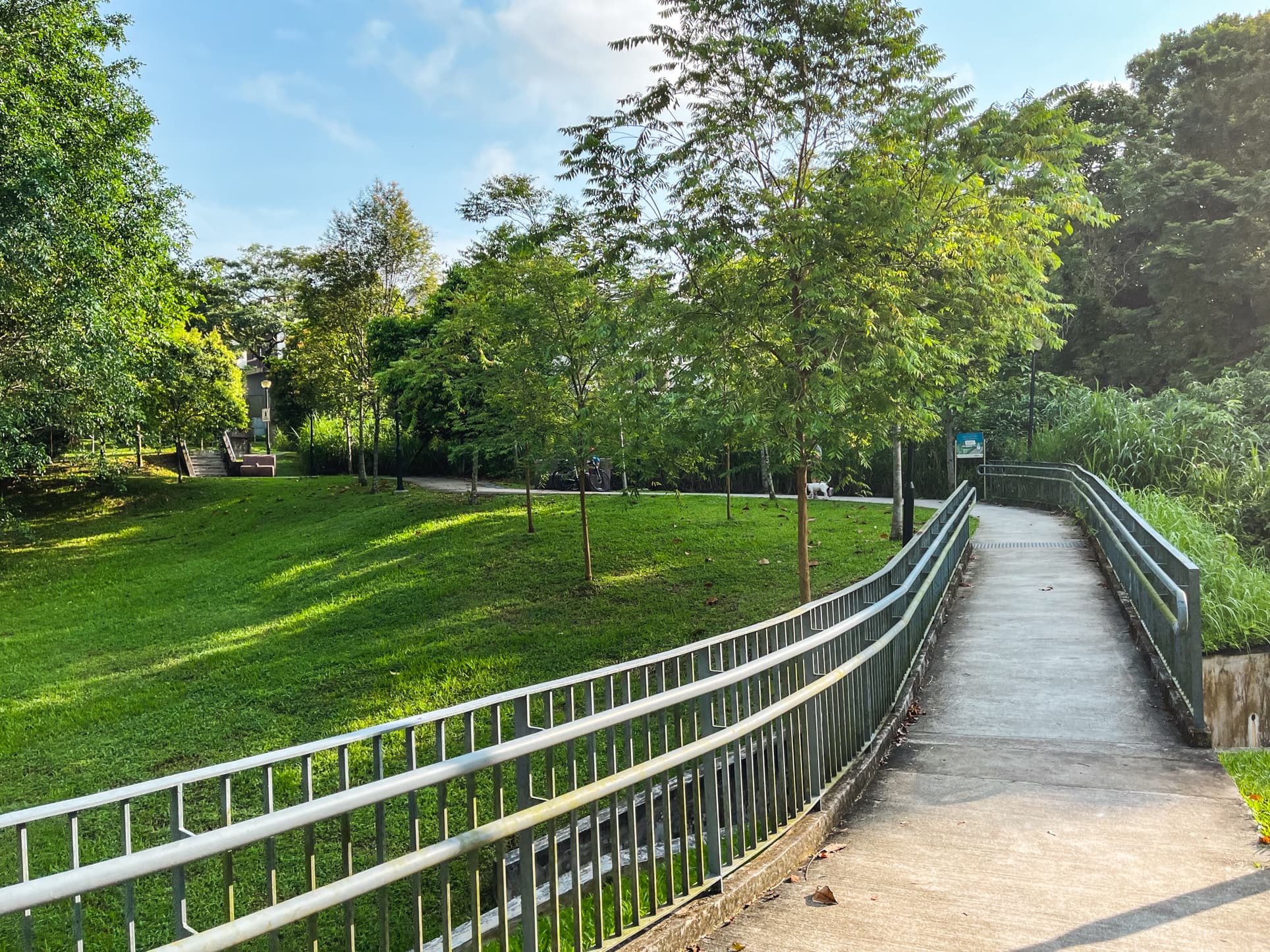 The Park is next to the Dairy Farm Park Connector which I find rather scenic. I've been there several times and the number of people has always been minimal, unlike at Holland Grove which gets too crowded for comfort, in my opinion.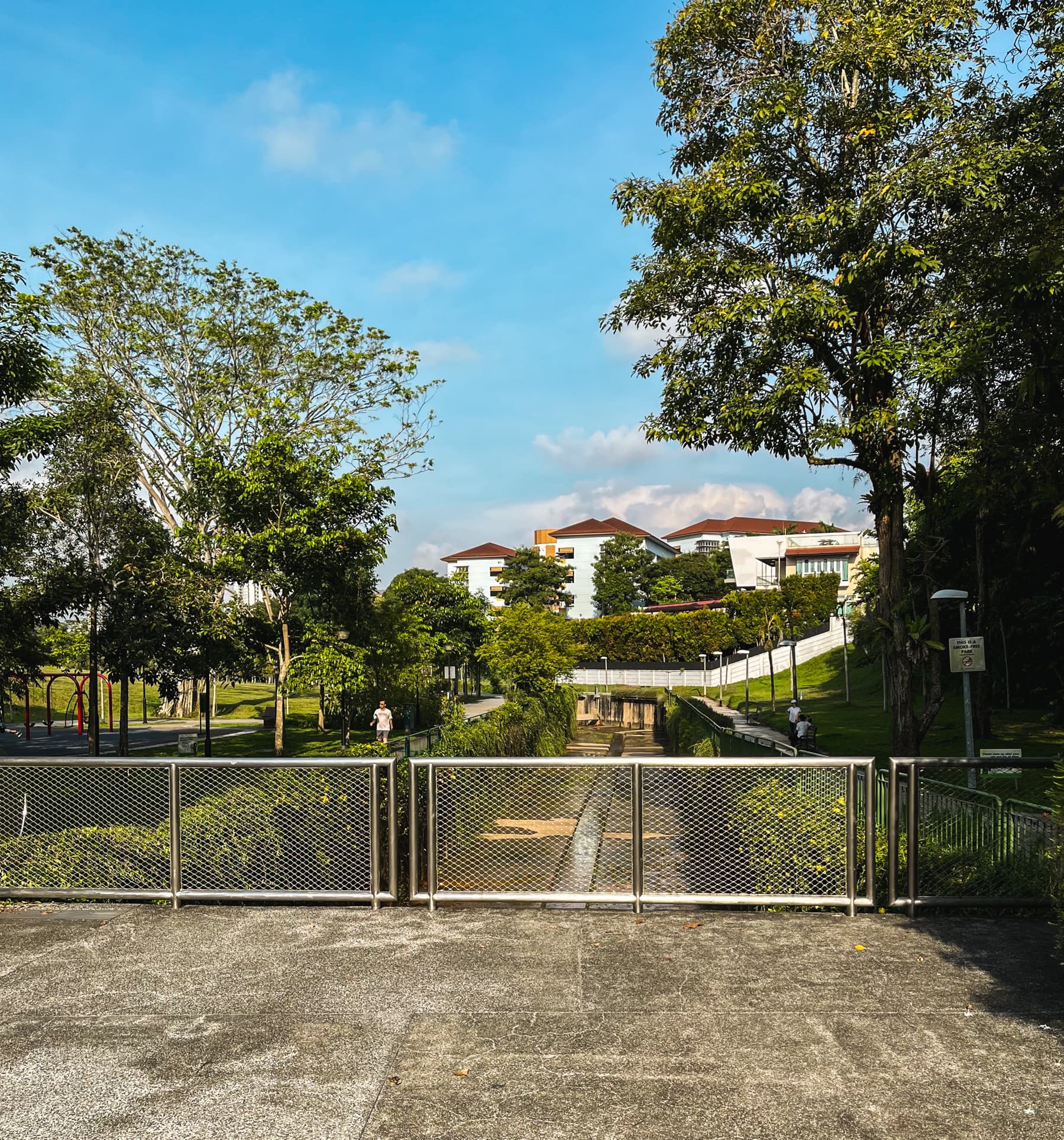 Random: According to Ong & Ong, they were going for a "boundary-less concept" at Michaels Residences such that the "absence of gates between neighbouring houses unifies the individual gardens into a continuous green space to be shared." Personally, the area doesn't look too different from any other landed development, so I'm not sure if a "continuous green space" has been created. (There isn't much external landscaping.)
Neighbourhood
Besides Chestnut Close Park, there are another 2 playgrounds near Mera Gardens & Michaels Residences. One is Cashew Link Playground and the other is Almond Crescent Playground.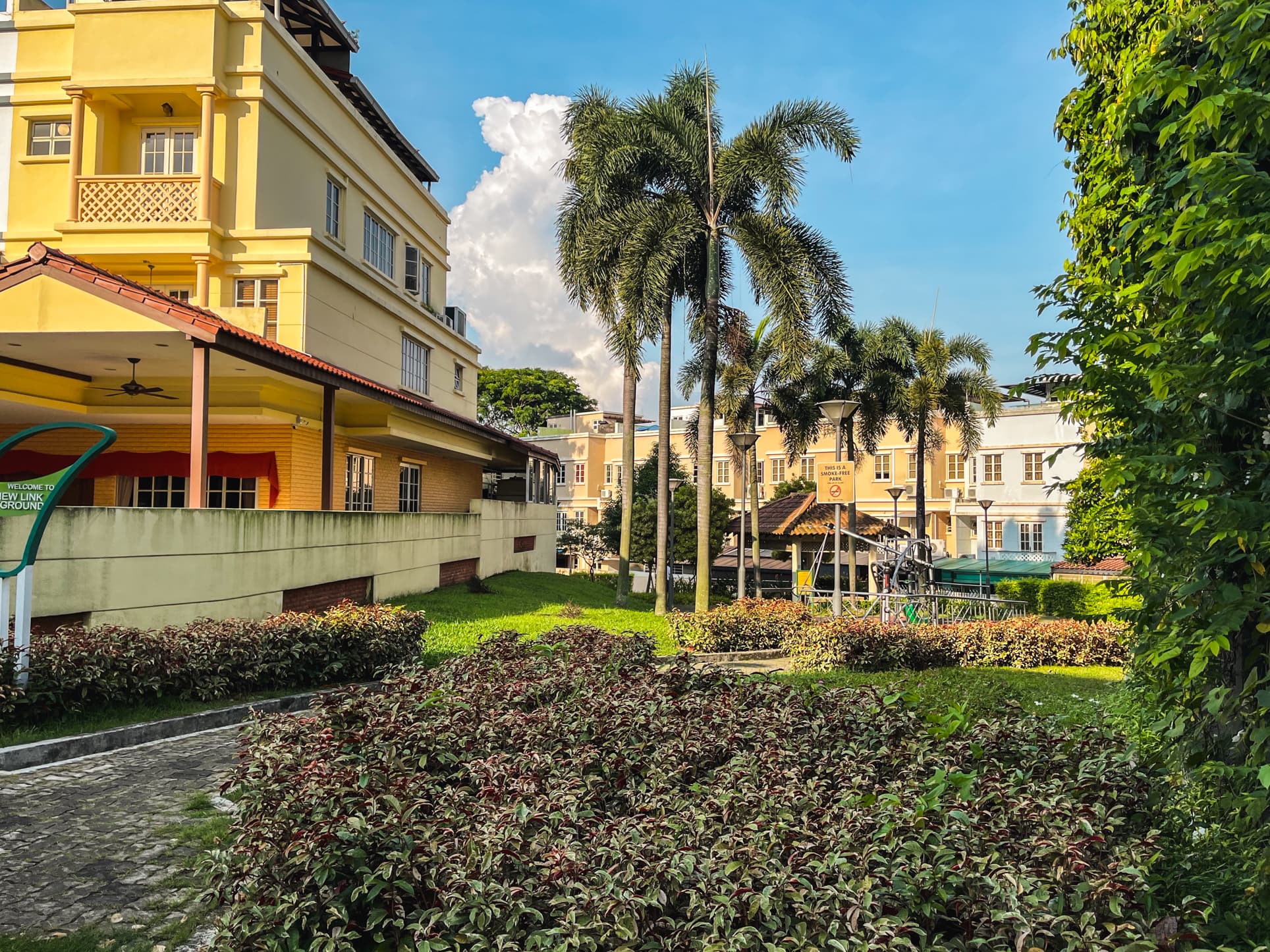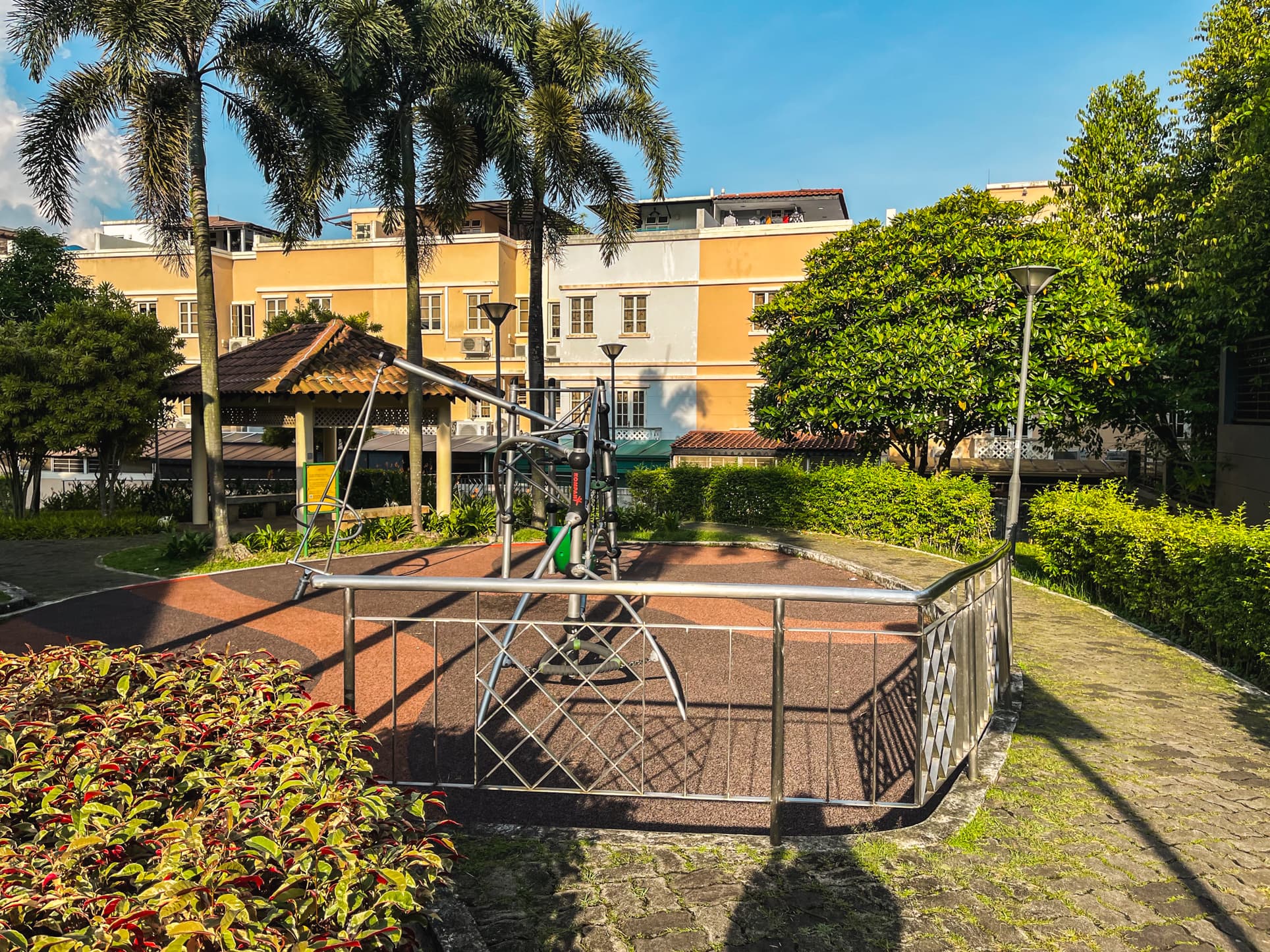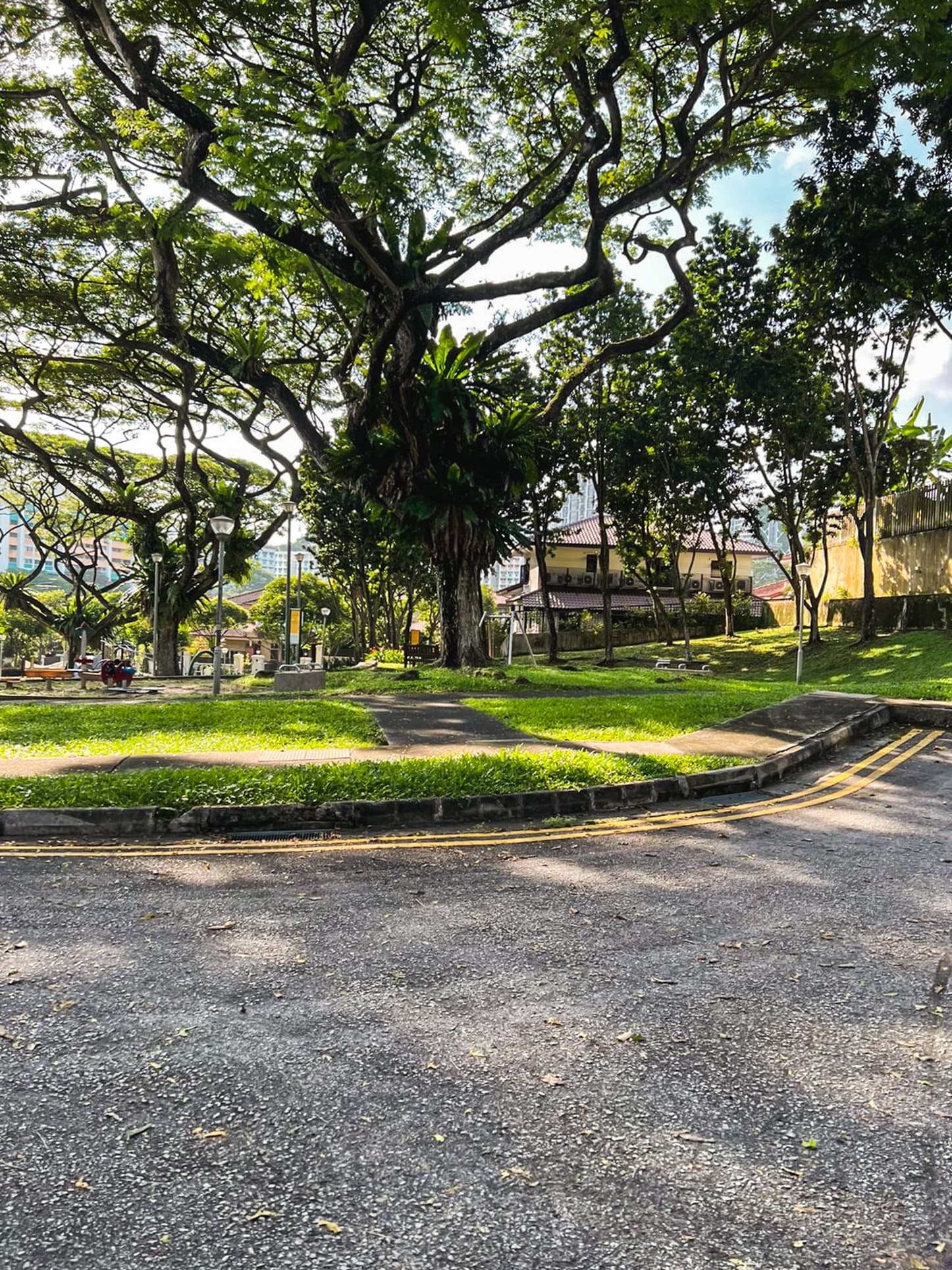 For shopaholics, you'd probably have to look somewhere else. Dairy Farm is more of a nature lover's area, being close to many nature parks, and doesn't really have great malls nearby. The closest will probably be the upcoming commercial units at the upcoming Dairy Farm Residences, about a 9-minute walk away. (There is also Rail Mall, Hillion Mall and HillV2 in the neighbourhood.)
In terms of public transport, you're about 20 minutes from both Cashew MRT and Hillview MRT, although there are bus stops along Petir Road.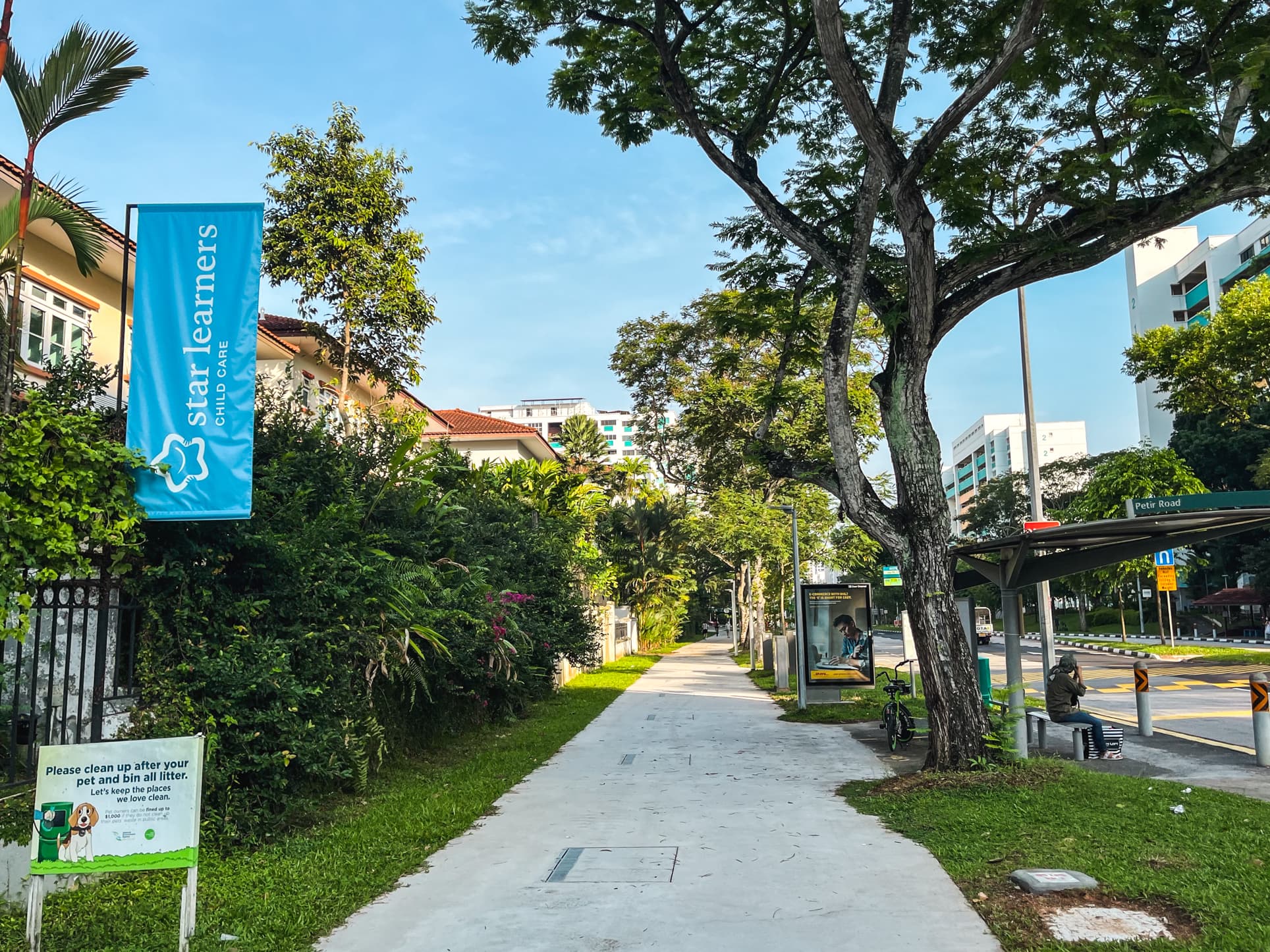 The area is somewhat of a haven for families as there are quite a few schools nearby such as CHIJ and Bukit Panjang Primary (which is within 1 km.)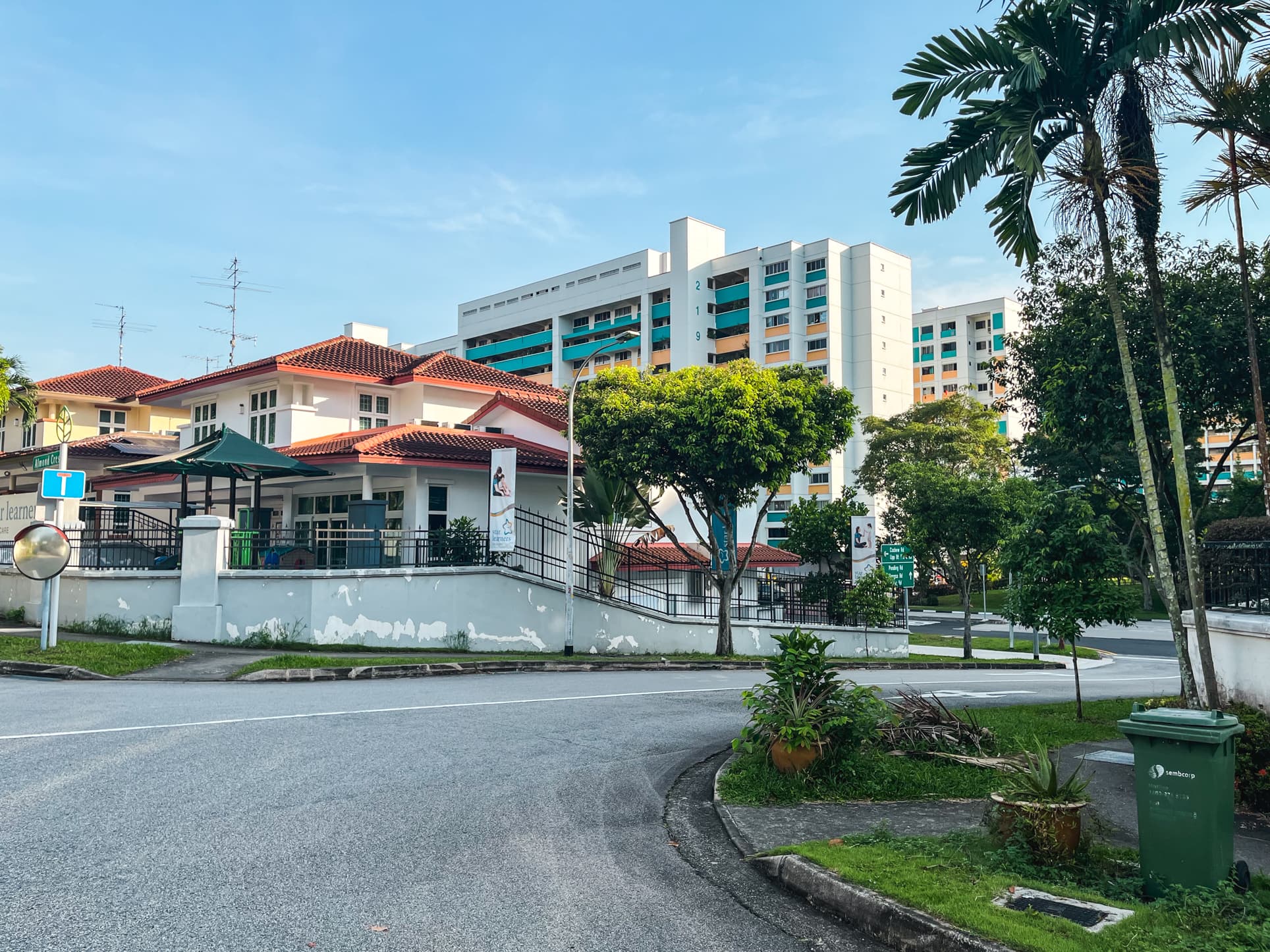 One thing to note is that there may be a problem with wildlife in the area (although it seems that nowhere in Singapore is free of such issues, these days). Someone I previously messaged about this estate said she was terminating her lease due to wild boars and whatnot, and I did see at least 3 monkeys when walking around.
The area is also on a slope. I believe that Mera Gardens and Michaels Residences are a little elevated above Petir Road, but if you buy a house in this area, you may want to check that you're uphill and not downhill.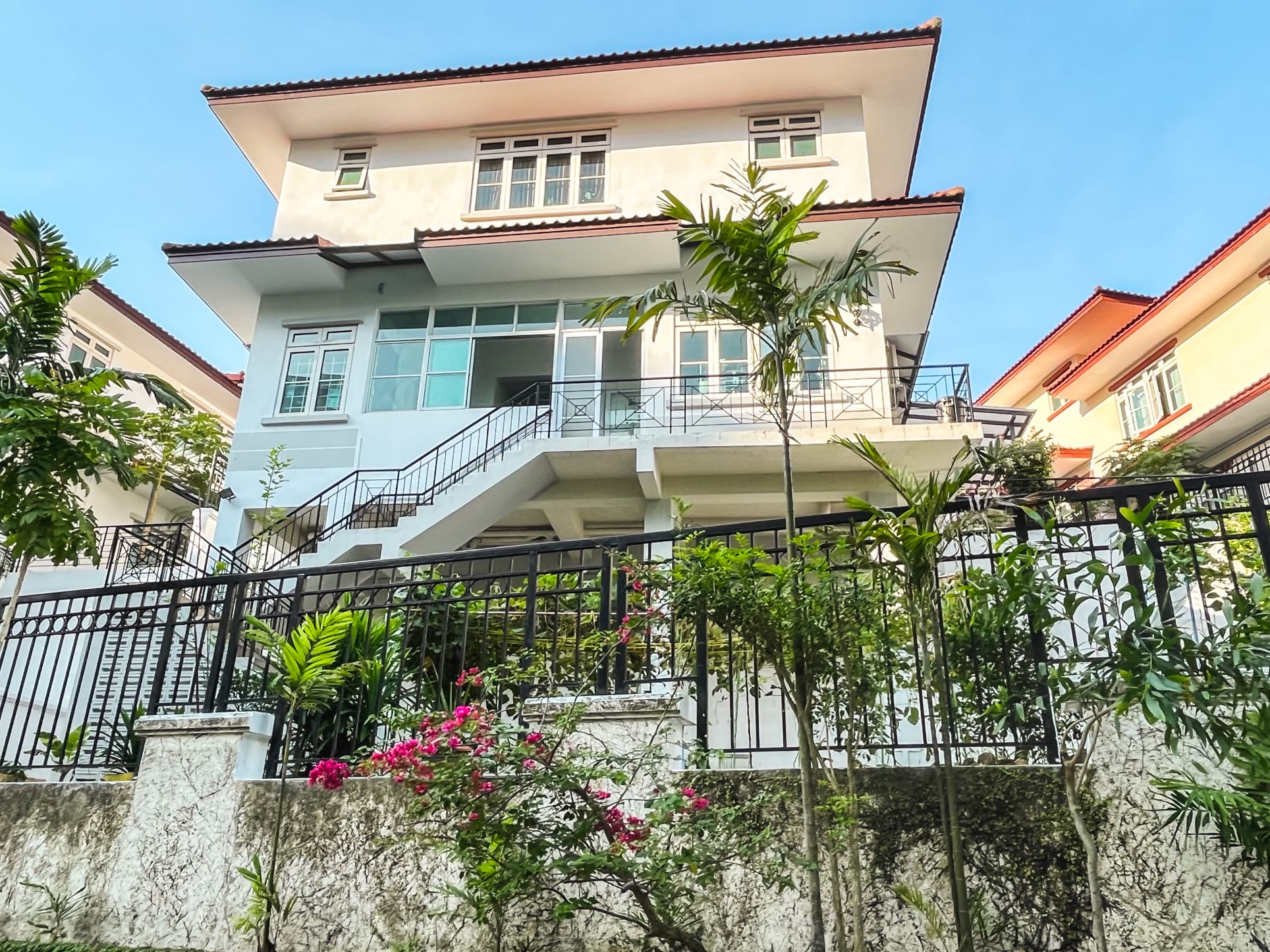 We've now come to the end of our tour of Mera Gardens and Michaels Residences. In case you're wondering how much a freehold house in this area would cost, a 1,750 sq ft (land) inter-terrace nearby is asking for $3.77 million. (Prices of freehold houses over at Hillview, which is pretty close by, started from $3million at the time of writing.)