Commentary
Is The Property Market Going To Slow Down? 5 Reasons Why Only 53 New Units Moved This Weekend
Ryan J
August 16, 2023

2

min read
1. Prices are nearing a ceiling
At an average of $1,750 psf, The Arden sounds cheap in comparison to most new launches today.
Nevertheless, here's what prices look like as compared to new launches close by:

| | | | | | |
| --- | --- | --- | --- | --- | --- |
| Project | Tenure | Units | Min 3BR Price | Size (Sq Ft) | $PSF |
| The Arden | 99 yrs | 105 | $1,685,000 | 1012 | $1,665 |
| Altura (EC) | 99 yrs | 360 | $1,375,000 | 980 | $1,403 |
| The Myst | 99 yrs | 408 | $1,708,000 | 850 | $2,009 |
| The Botany At Dairy Farm | 99 yrs | 386 | $1,898,000 | 926 | $2,050 |
TMW Maxwell has just one and two-bedders, hence a high average of $3,310 psf. At a minimum, a two-bedder unit here could reach around $2.6 million.
| | | | | | |
| --- | --- | --- | --- | --- | --- |
| Project | Tenure | Units | Min 2BR Price | Size (Sq Ft) | $PSF |
| TMW Maxwell | 99 yrs | 324 | $2,623,000 | 861 | $3,046 |
| One Bernam | 99 yrs | 351 | $1,953,000 | 700 | $2,790 |
Meanwhile, Orchard Sophia averaged prices of $2,800 psf. The smallest three-bedders here are around 764 sq. ft., coming to about $2.13 million.
| | | | | | |
| --- | --- | --- | --- | --- | --- |
| Project | Tenure | Units | Min 3BR Price | Size (Sq Ft) | $PSF |
| Orchard Sophia | FH | 78 | $2,100,000 | 764 | $2,749 |
| Cairnhill 16 | FH | 39 | $3,301,000 | 1,055 | $3,129 |
| Hill House | 999 yrs | 72 | $2,285,000 | 753 | $3,035 |
Bear in mind that most buyers in today's market are HDB upgraders, who are mostly families; they will rarely feel comfortable with less than 900 sq. ft., which is around the size of a typical 4-room flat.
Realtors also mentioned that the comfortable price point, for most HDB upgraders, is a quantum of around $1.6 to $1.8 million. As such, most upgraders at this point will be looking at the resale market, rather than the new launch market.
We have seen signs of this since May of this year, when new launch prices were already alleged to be turning buyers toward older condos.
One prospective buyer, who told us they visited all three show flats, said their main fear was buying at the peak:
"In the end we felt that if we buy now, then we have given up on resale gains already. Because we are buying at a possible market peak and paying higher interest. The only advantage of buying right now seems to be the strong rental market, but that's irrelevant for a new launch, which can't be rented out until a few years from now.
We've decided we'll probably look at Altura, or a bigger resale flat in the central area, because both are still cheaper than the launches we saw."
2. Too many launches at the same time
A shared consensus by many realtors is that there were just too many launches, too close to each other.
This doesn't refer to just the three new projects: the market is also just processing the launch of three new projects in District 15 (Tembusu Grand, Grand Dunman, and The Continuum), as well as Altura EC, and projects like Pinetree Hill and The Myst.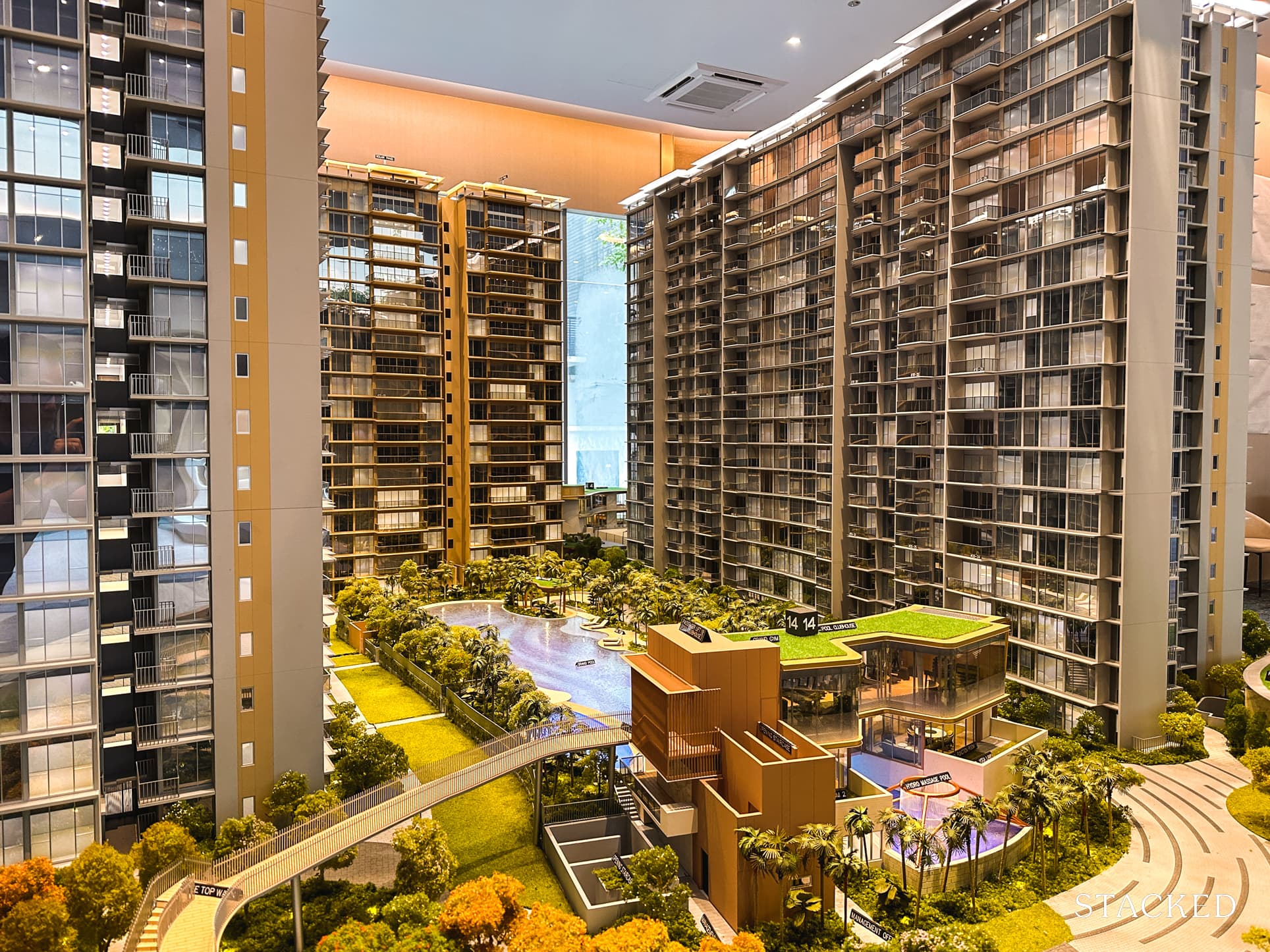 Plus, there are still even more upcoming launches to look forward to for the rest of 2023, so buyers would just adopt a wait-and-see attitude as there's little point in rushing right now.
Read this next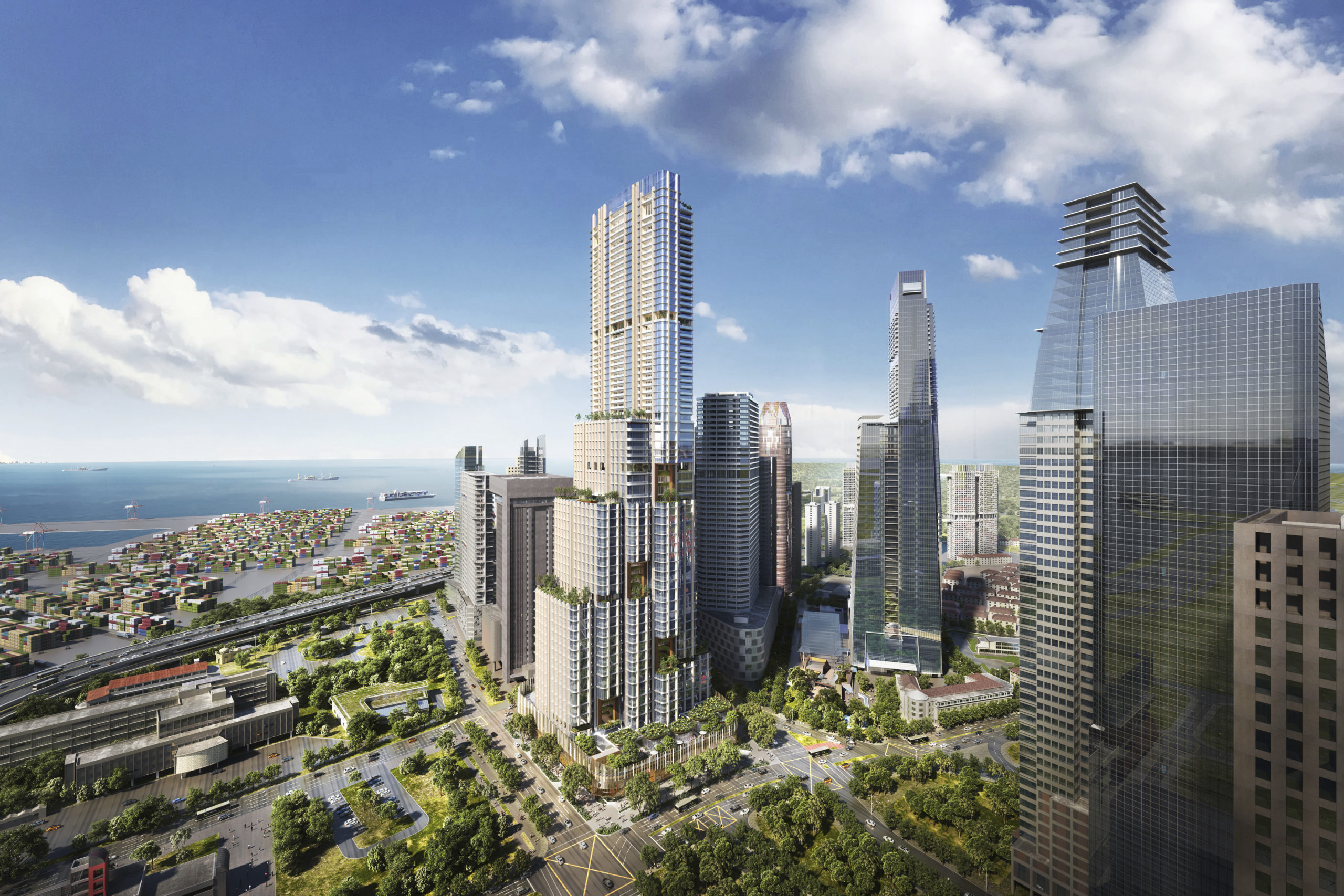 One realtor said that:
"It's normal to see some slowdown when you have back-to-back launches, because buyers will usually want to view all the different projects before they make up their mind. So we're not alarmed by the launch results, and I believe the developers are also prepared for this.
But I think we can see the market is definitely more cautious than last year, because usually buyers are eager to buy earlier on, when prices are lower."
3. Rising interest rates
One of the biggest differences in the post-Covid period is the rising interest rate. Before 2020, it was possible to find rates lower than two per cent; and in the decade following the 2008/9 Global Financial Crisis, private bank home loans were as cheap as 1.6 per cent.
Today rates are nearing four per cent, with some mortgage brokers telling us that rates of as high as five per cent are plausible by the end of the year, or early next year (this is dependent on how the US continues its fight against inflation, by setting higher interest).
For comparison:
A $1 million loan with a 25-year tenure, at pre-2020 rates of two per cent, would come to total interest repayments of $271,563. At present rates of four per cent, the same loan would result in total interest repayments of $583,511.
Beyond making properties less affordable to home buyers, some investors may also choose to park their capital elsewhere. One realtor noted that she lost clients over this recently:
"The client originally wanted to buy a second two-bedder unit for investment, but in the end they decided to just put the money a fixed-deposit. When I enquired why, they said the current interest rate was high, and they could get almost the same results from just using a fixed-deposit at what they felt was lower risk."
4. A reaction to recent cooling measures
One realtor said she was prepared for the slowdown, following the recent April 2023 cooling measures. Even though the measures don't affect single-home buyers, there is a tendency for buyers to enter a "wait-and-see" period right after major policy changes.
She feels this is the reason why even lower-priced launches, such as The Arden, are moving slower than expected.
(Although the performance of launches like The Reserve Residences and Blossoms by the Park have proved otherwise).
Another realtor said that cooling measures have a major impact on prime region properties, because of the 60 per cent ABSD levied on foreigners. He says that:
"For the lux and superlux properties, in areas like Orchard Road, there are more foreign buyers, as well as investors who want to rent to foreigners. But both these groups have been slaughtered by the ABSD, and prices in these areas are too high for the average local homeowner. So I would expect slower sales from new launches in the CCR going forward."
Both realtors felt that it would take a year or two for the market to adapt to new ABSD rates; but they're confident that, as with previous ABSD rate hikes, the market will eventually grow used to it.
5. More properties being completed
Buyers who are in no hurry may be looking at the number of projects reaching TOP, and deciding to wait. Large projects such as Parc Clematis, and Leedon Green are set to be finished this year, along with some recently completed mega projects like Treasure at Tampines and Parc Esta.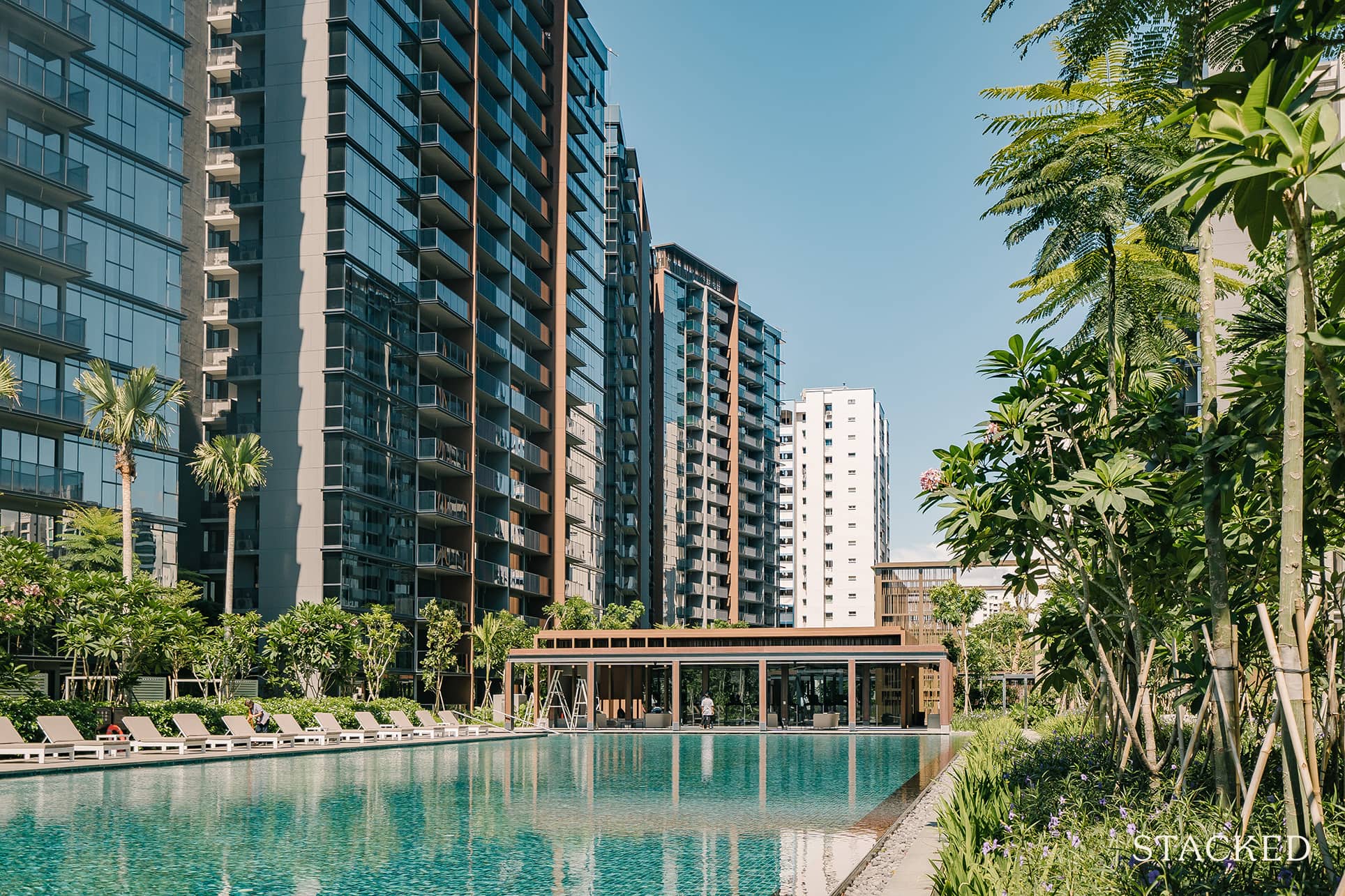 With the housing shortage eased by new supply, prices may finally dip (or at the very least slow). As such, some buyers may be okay to wait, believing that prices are unlikely to continue rising. The most optimistic among them may also be hoping for prices to dip, such as when developers near their five-year ABSD deadline.
Some buyers might also be concerned with logistics. They might, for instance, prefer to wait for a completed (but still new) condo unit to become available, so they can move in without any construction time.
In any case, we would expect less urgency among the buyers' crowd, compared to the past year. After the past few years of frenzy, buyers now hold an advantage in this market. However, it's essential to also approach these properties with a balanced perspective. As we've observed with some slower-selling launches, sales figures don't always convey the complete picture.
For more on the Singapore private property market, follow us on Stacked. We'll also keep you up to date with reviews of new and resale properties alike.