Living In

Inside A Hidden Architect's Own Family Home That Reveals A Gorgeous Haven
Stacked
October 27, 2022

3

min read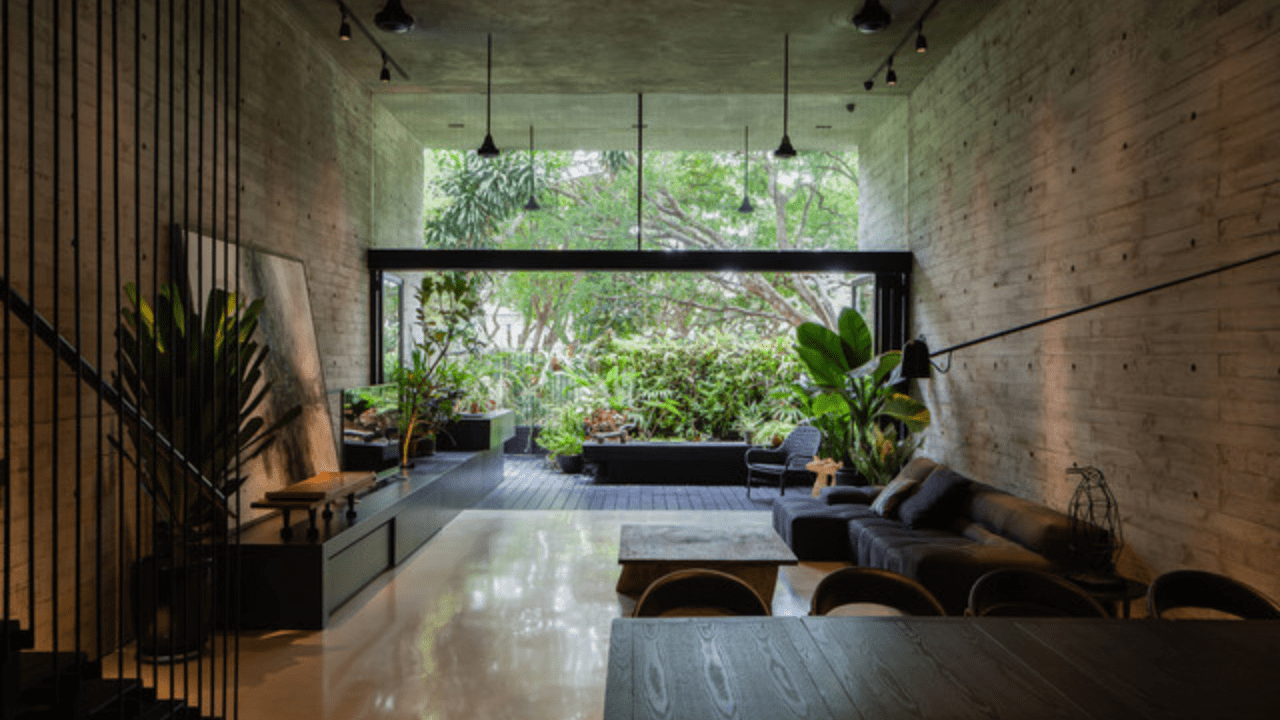 This week, we visit an architect's very own multi-generation family home that's been named "Open House".
Architect couple Gwen and Berlin who is one half of the founding team at Formwerkz Architects had to design a home around their young son and their parents.
From the outside, it's hard to tell how the name of the home came about. But once you step through the home, you'll soon understand why as the home was designed in an open nature to facilitate the different living spaces of the home, yet allow for privacy for members of the family.
One of the eye-catching features is definitely the courtyard that houses a 10-metre tall Memphat tree.
Another is the 13-m long lap pool on the second storey that has a circular window built into the wall of the pool.
You can catch a glimpse of it through the living room, which gives that sense of connection to the rest of the space. The living is a gorgeous example of being connected to nature, as it faces a lovely park.
The nearly 5m tall ceilings accentuate the airy open feeling. And the choice of materials here like the pine wood board-form concrete walls adds to the raw naturalness of the home.
Special thanks to Gwen for taking the time to show us around her beautiful home.
For more, please visit: https://formwerkz.com/projects-houses/
If you are an architect, ID, or homeowner interested in featuring your home, please fill in our form at https://forms.gle/a1GmuwSCCFAns3GV9