Investment
Adding An Extra Room To Your Home? Here Are 6 Important Things To Note
Ryan J
April 24, 2023

9

min read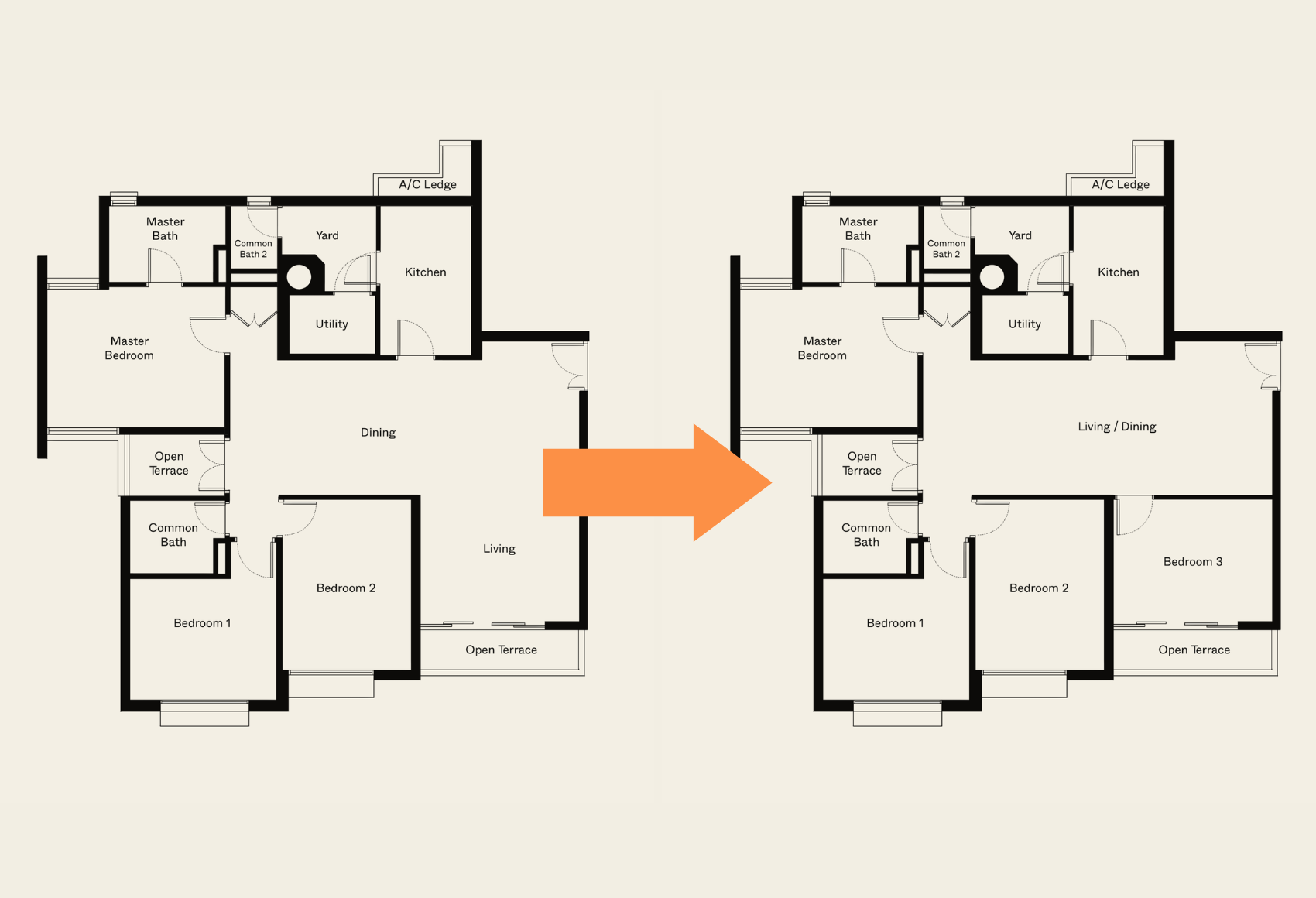 9
min read
While removing partitions used to be the more common fad, the reverse is now true. From families seeking to add another room, to landlords making the most of the roaring tenant market, more owners are adding partitions. But while it seems like a good idea now, could it impact resale value or worsen the unit? We talked to some contractors and Interior Designers about this somewhat-risky renovation move:
The recent trend of adding rooms
A contractor we spoke to noted this has been an increasingly common form of renovation. He points out that:
"Usually it's done in older condos because older condos are bigger, so more chance to have sufficient space to add one study or bedroom.
Most of the time it's families who want to give the children their own room…last time they stayed in a flat and the children had to share rooms, but now the children are grown they want more privacy.
For those who rent out, one small extra room can already increase the rental by over $600, so they can recover the reno costs in just a few months."
As we've pointed out in this article, older condos can have 2-room units that go up to 900+ sq. ft. This is the equivalent of a three-bedder by today's standards, so – assuming a viable layout – it's not unreasonable to fit in another study/bedroom.
However, an extra room isn't always viable, and there are a few key things to consider:
1. You may lose the view or natural lighting
More partitions invariably mean blocking off the light. In many units, the largest joined space is the living/dining room – and while this space can be used to create another bedroom or study, it's often at the cost of the view. Here's an example the contractor gave us: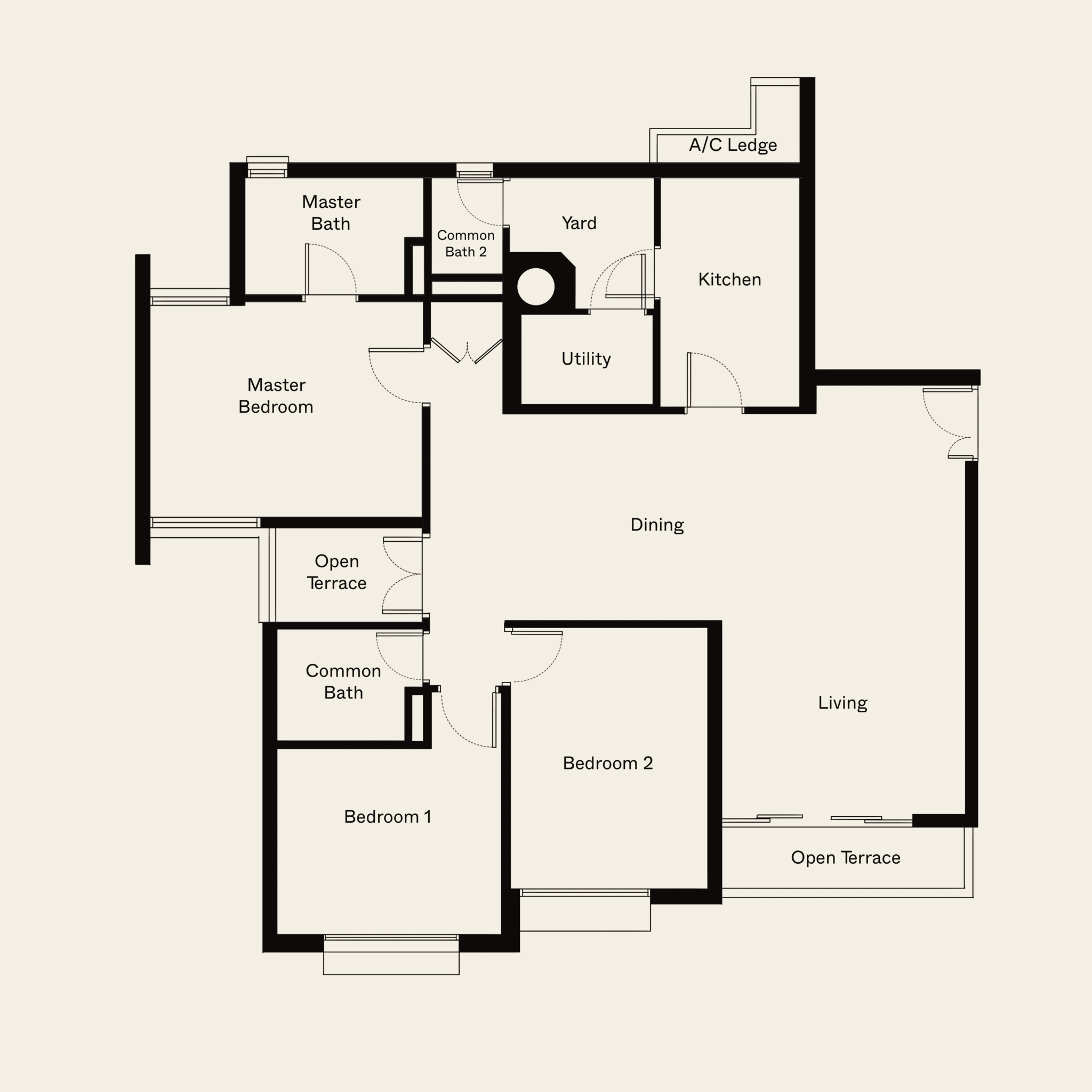 In this layout, the living room was partitioned from the dining room. It was then used to create another bedroom, with a great view and an open terrace. However, this meant the dining room now became the living room, and was cut off from the view; it also lost natural light and some ventilation.
The owner was willing to tolerate this due to the unit's purpose: it was being rented out to unrelated tenants. These tenants seldom lounged around in the living room anyway, and mostly kept to their own space – hence it was better to have a more lavish bedroom that could be rented out for more.
However, this compromise may not sit as well for a family unit and could impact the resale value later on.
Here is an example of what can be done, however, if you do want to add more light into the space (you can read more about it here).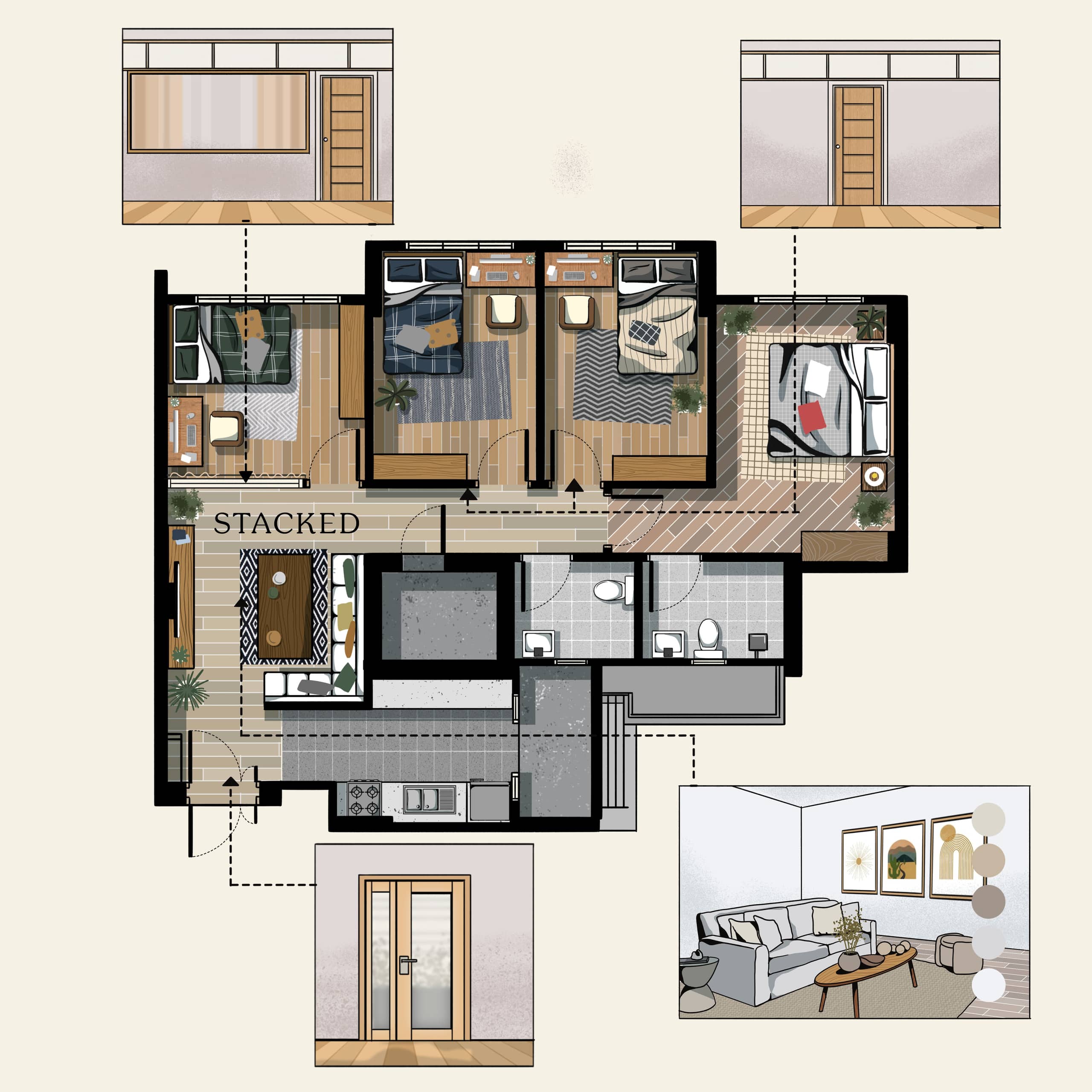 Note that this also affects the power bill
As the added room will darken the overall unit, you should expect that the lights will be on more often. You may even want to consider different lighting effects (e.g., track lights and up lights) to lift the mood of the affected areas. This will add some costs in the form of power consumption as well.
2. For new launch units, go for layouts that are specifically designed to be flexible
These days, new launch condos tend to have designated "flexible" layouts. These are specially designed so that you can opt for more space, or an added room – an example would be a 2+1 bedder, where you can either have a two-bedder or a two-bedder with a small study.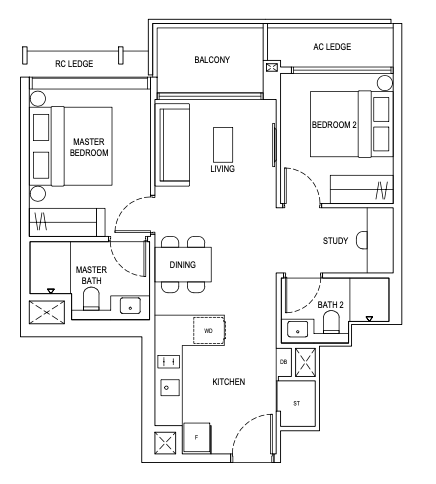 If you suspect you may need another room later, it's better to go for these options – the interior architects have already considered the measurements and practicality. These usually represent the least amount of compromise, when the extra room is built.
Read this next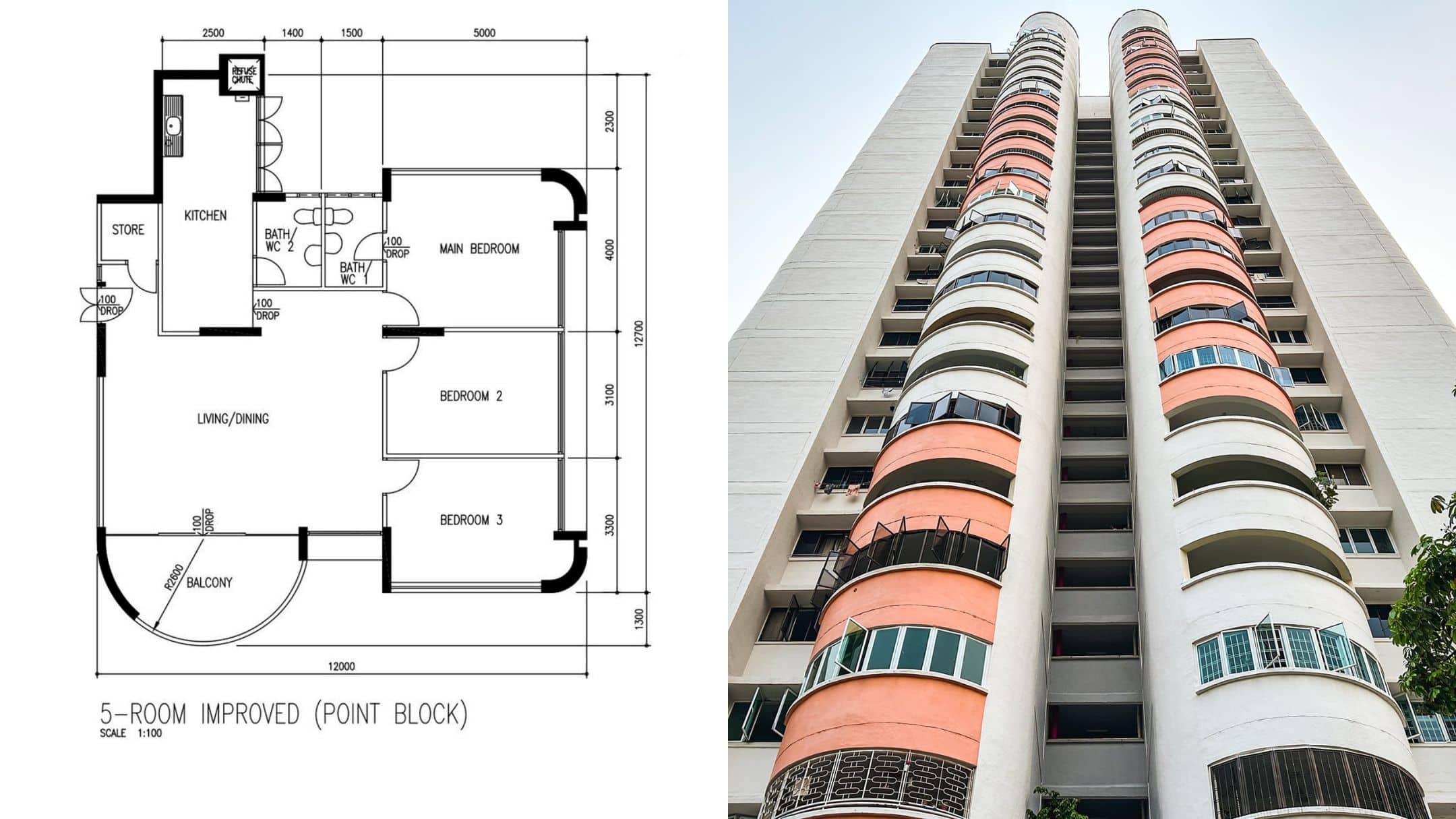 3. You may need to add an air-conditioning unit
Unless the occupant of the new room is happy to use only a fan (dubious if they're a tenant), an extra room might mean another air-conditioning unit. Depending on your existing air-con system, the cost will vary (we will explain further below); but it's almost certain that power consumption will climb. There may also be more maintenance costs.
However, this is more of an issue for owner-occupiers than landlords, as tenants are responsible for air-con servicing under the template Tenancy Agreement (TA) by CEA. Landlords can also claim tax deductions for utilities if the tenants aren't already paying these bills.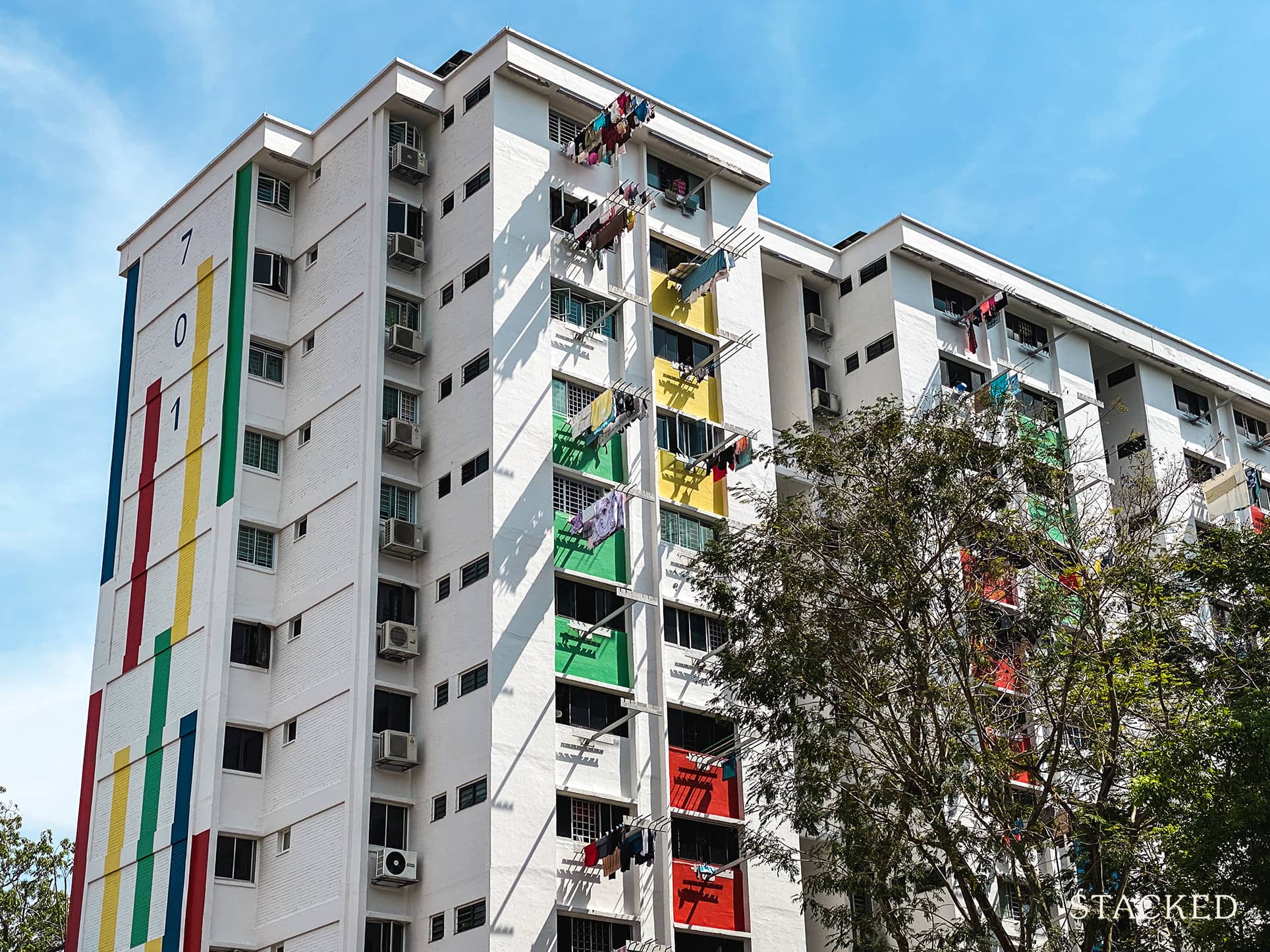 So if you are keen on adding an air-conditioning unit, there are quite a few more things that you need to note (from a technical and cost perspective).
The general recommendation is to use a calcium silicate board as opposed to a gypsum board for partition as it is better at handling condensation and preventing mould issues. This comes at a cost though, as calcium silicate board can cost about 50% more than gypsum board.
Also, you may potentially need to run a new System 1 for your air-con. If so, you will need to plan for the AC drainage pipe route. If the point of discharge (e.g. bathroom) is too far, there is a potential that you'll need to install a drain pump. This will add cost and requires regular maintenance & cleaning.
Finally, if you live in an older HDB that does not come with a dedicated AC ledge (your outdoor condensers are mounted on the rear facade), you will have to apply for an HDB permit to install an additional outdoor condenser for your System 1. If not, you'll need to replace your current AC system to one with a higher BTU to accommodate the new addition.
4. Adding a room changes the acoustics within the unit
The effects can be unpredictable, depending on the position of the room, or the materials within us.
As an example, the contractor said there were cases where home theatre systems and stereos seemed to become more muffled after the new partitions; and also cases, where sounds in other rooms, become amplified. In the example in point 1, for instance, some tenants noted that sounds in the dining room (now the living room) seemed louder once the living room was partitioned off.
As such, audiophiles, musicians, movie lovers, etc., should be wary of positioning the new room near their practice studio or movie room. If the intent is in fact to create a practice studio or movie room, an Interior Designer should be consulted on the right placement and materials.
Do note, however, that if insulation is not added within the partition, the soundproofing in general can be poor. But adding sound insulation within a partition will come at an added cost too – so it depends on how much you value this.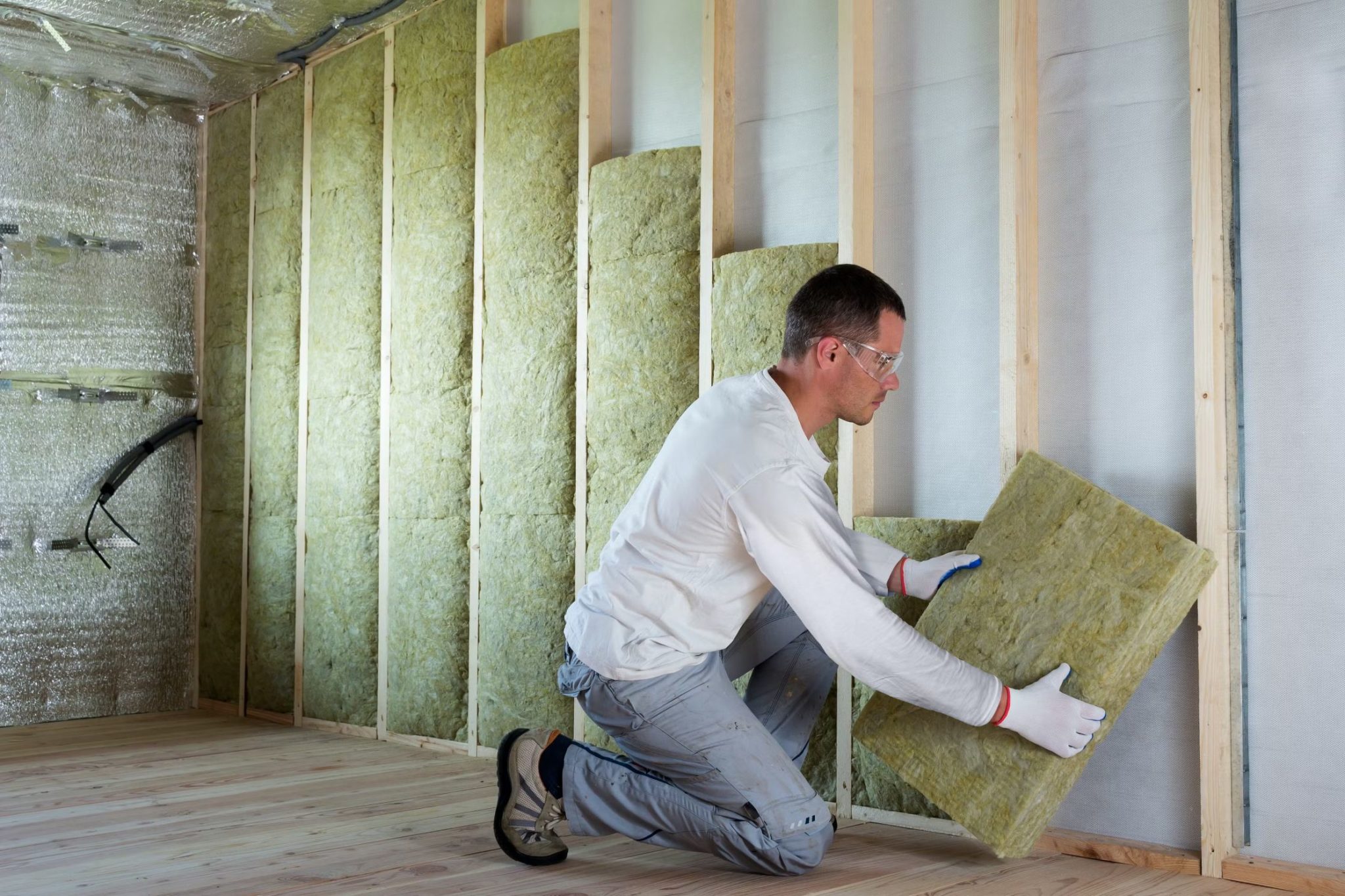 As a tip, adding rockwool insulation within the partition will be good enough (it's recommended to use 100-150mm thickness). In terms of cost, this could add approximately 30% more to your cost of partition works.
5. Adding an occupant may not be comfortable if existing utility rooms are already small or limited
By utility rooms, we mean kitchens, bathrooms, and other "functional" areas that don't contribute to living space. The contractor shared an instance of this when – against advisement – the owner added two rooms to a one-bathroom unit:
"Originally it was two bedrooms and one bathroom, but the owner squeezed one more room by splitting the master bedroom, and then he some more squeezed one more study as well.
True enough, afterwards he had problems retaining tenants.
The rooms are already squeezed, but four working adults how to share one toilet? In the morning when they all go to work at the same time, the last one in is sure to be late for work."
6. Removing rooms may reduce resale value, but adding rooms doesn't necessarily increase value
One realtor we spoke to said that demolishing partitions does tend to be worse for resale:
"Most buyers would rather an additional room, instead of one super-big bedroom," the realtor says, "But the reverse – adding more rooms instead of subtracting – doesn't automatically mean the value will go up.
Adding more rooms can spoil the aesthetic, and extra cramped rooms can make the place look like a hostel or a dorm. This is also not good for resale, as the buyer will be calculating how much it costs to tear it all down and redo the place."
So while a landlord could conceivably add rental income with more rooms, this may come at the cost of resale value later. This makes room additions better for those with a long-term rental strategy (e.g., renting out for decades or until the very end), as opposed to investors with a shorter-term exit plan.
For those looking to resell in five to 10 years, the realtor's advice is simply to leave the condo with as many rooms as the developer intended.
For more on maximising your property or in-depth reviews of new and resale condos, follow us on Stacked. We'll provide the inside scoop on everything from unit layouts to pricing, so you can make a better-informed property decision.