We Want To Convert Our Living Room Into A 4th Bedroom: How Can We Avoid It Being Too Dark?
Decor Advice
We Want To Convert Our Living Room Into A 4th Bedroom: How Can We Avoid It Being Too Dark?
WRITTEN BY Adriano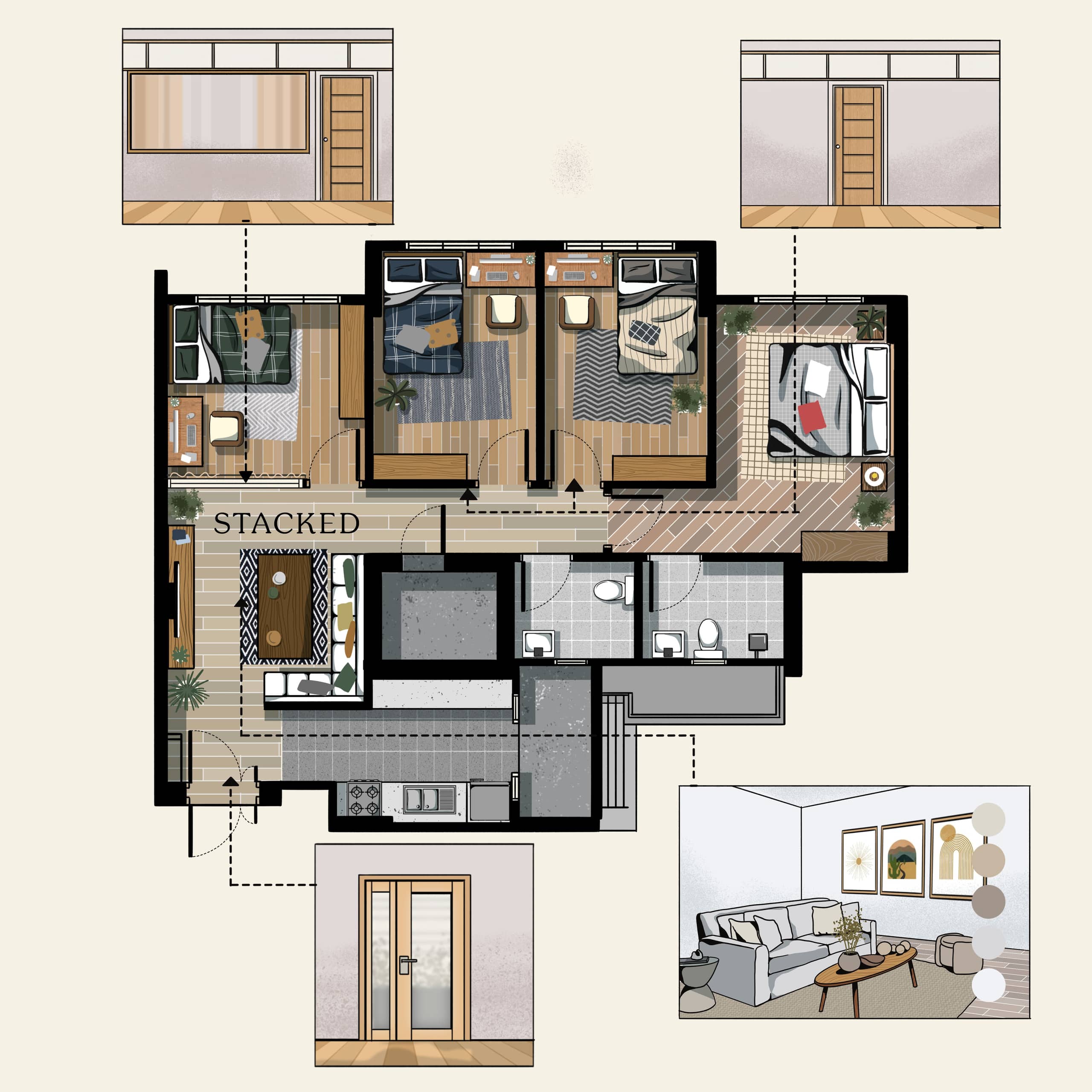 4
min read
Ever since we covered this HDB home that cleverly fashioned a guest/study room out of their living room space, we've had many questions from people looking to do the same with their homes.
For the sake of those who haven't seen the video, here's the layout of that particular unit: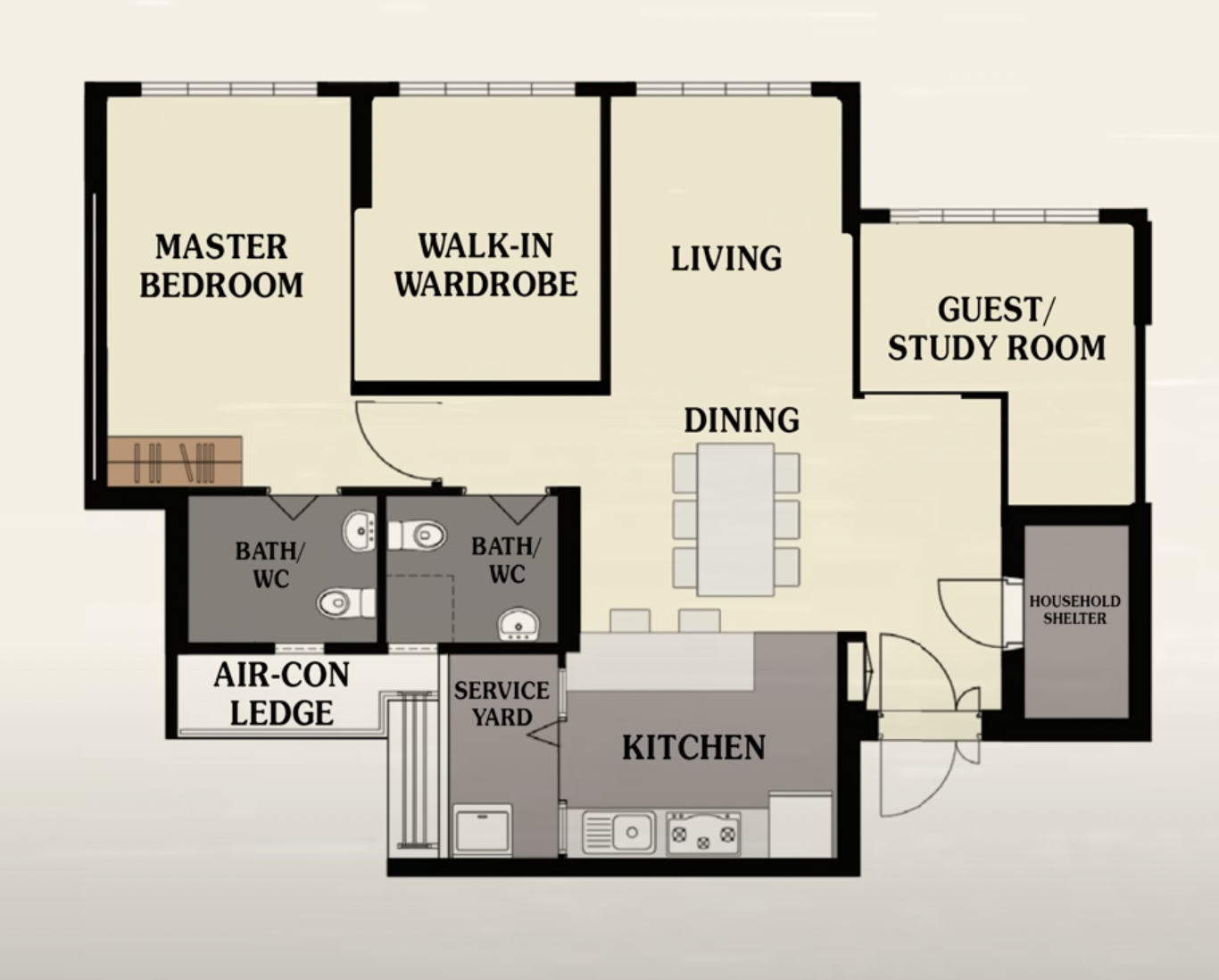 So why does it work? Well, this home is a little different because it's a 4-room HDB that has been built for a couple that only requires one bedroom. As such, you do have enough space to convert one of the common bedrooms to your living area.
We've also done a variation of this where we added a 4th bedroom to a typical 4-room HDB layout.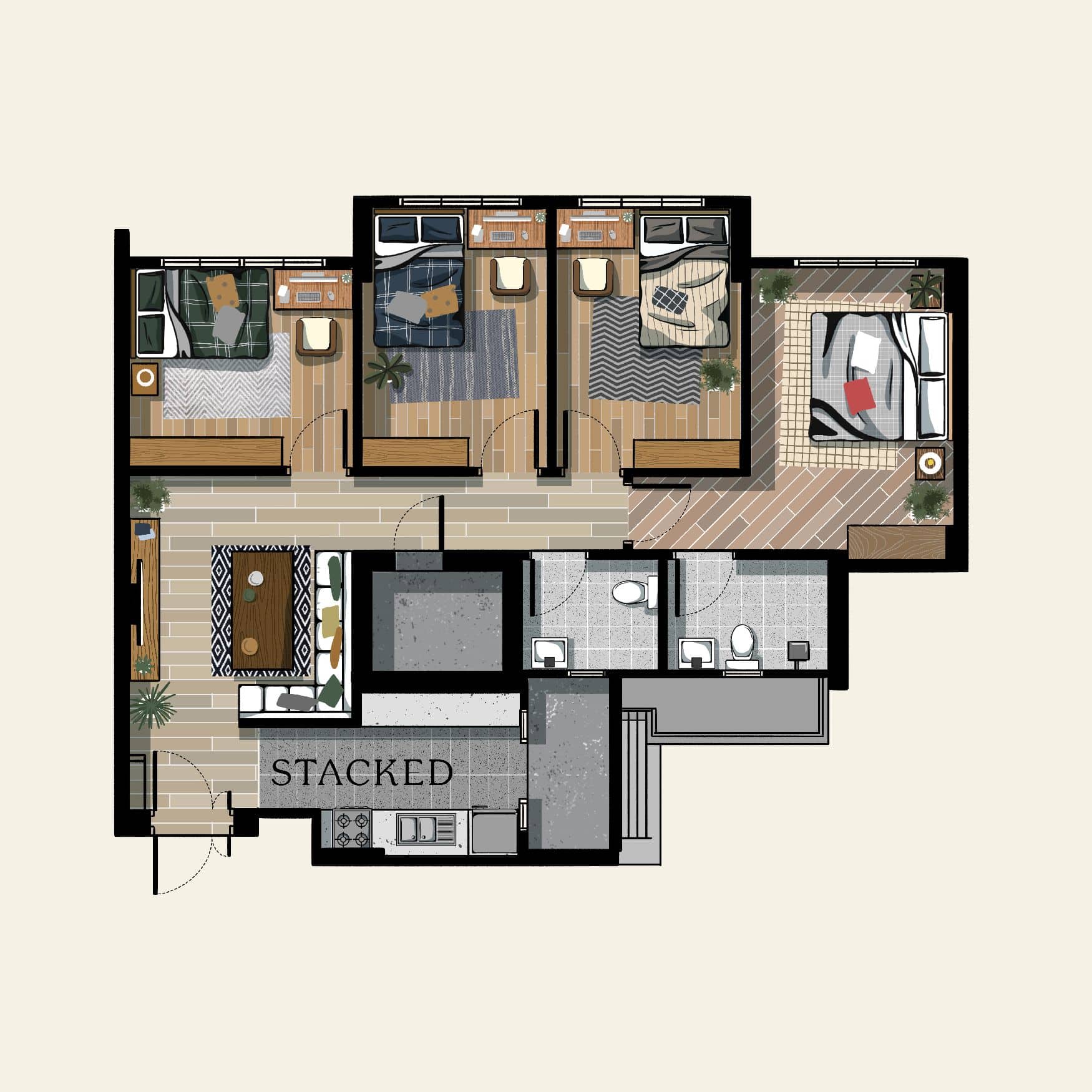 Naturally, this would mean you will have to eat into your communal space. But the upsides are clear – for a couple that is looking to have more than 2 children, having a 4th bedroom is almost a necessity.
That said, this can come at a cost. You'd have to move to a bigger 4 bedroom unit, which not only costs more but is harder to find. For HDB units, you'd be looking at an older HDB flat with a flexible layout to configure, or a multi-gen/jumbo flat. As for condos, 4 and 5-bedroom units can be quite a big jump in terms of price, and if you are already very happy with the location, there will be a lot of inertia to move.
Let's also not forget if you've already spent a bomb on renovation costs to move in previously, having to spend more on renovating another resale unit to accommodate your larger family will be another issue.
So yes, adding a 4th bedroom to take place of your living is ideal on paper, but what about the practical aspects of it?
Here's what a reader who's considering this option reached out to us for:
Hi Stacked Homes!
I love your articles on HDB layout ideas!
When my family moved into our current 1,216 sq ft 3 bedroom condo, we had only 2 children.
We have since expanded our brood to 2 adults and 4 children. As our children grow we were wondering if it is feasible to add a bedroom from our living dining space without making the living area dark.
The layout ideas from this article – https://stackedhomes.com/editorial/5-interesting-4-room-hdb-layout-ideas-to-utilise-your-space-better/ are useful as they are similar to our current home layout, but it will mean that our natural daylight source from the living area balcony may be cut off and will make our house dark.
Here is our floorplan:
Any suggestions are appreciated!
Your bona fide fan.
Here are a couple of suggestions that can be done: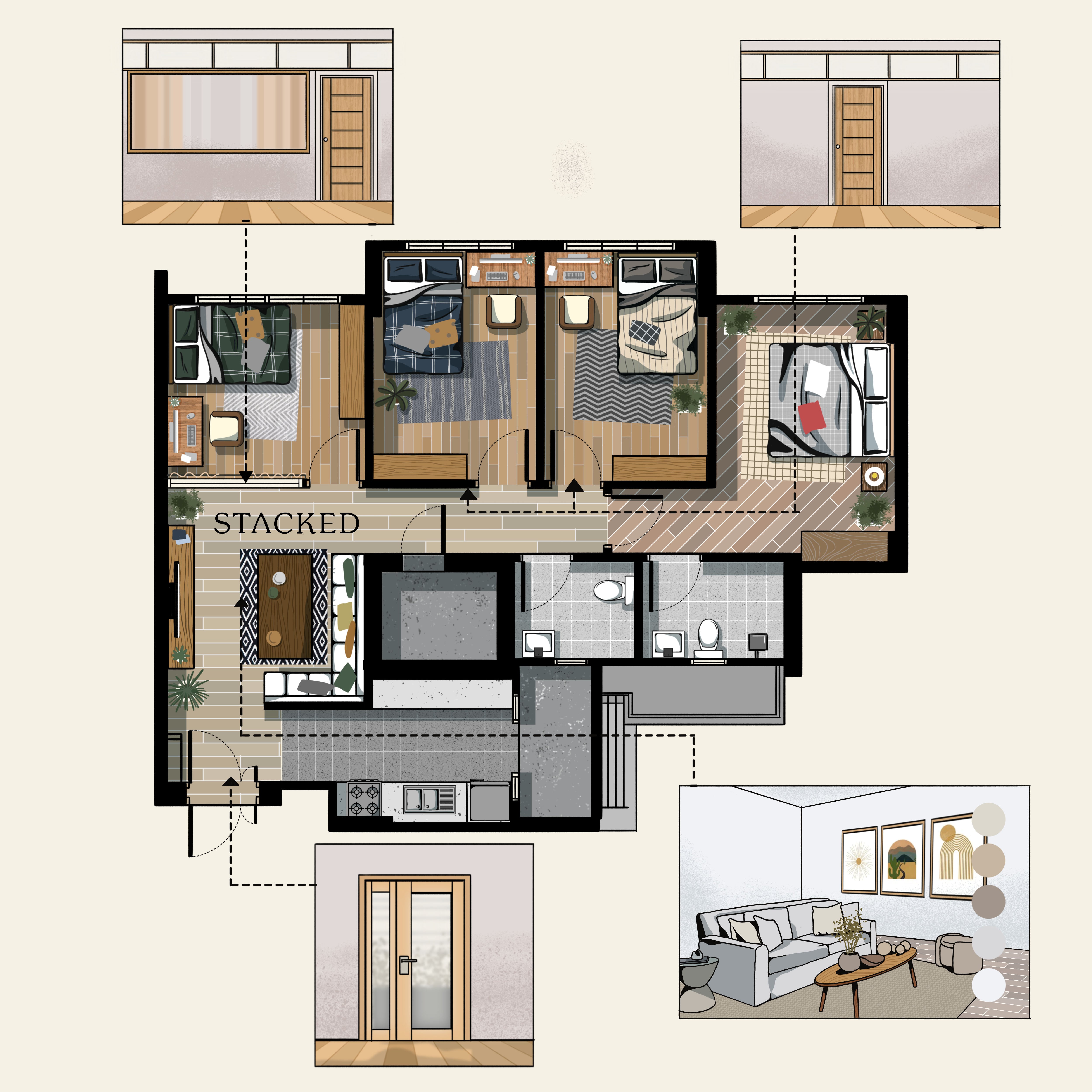 You could do just one, or all 3, depending on your comfort level of privacy.
The easiest would be to replace the door with one that's made of frosted glass, which will allow more light to come in during the day. This could also come in the form of clear glass (you can install a retractable blind for the glass cutout), so this can be retracted during the day and let down at night when the room is occupied.
Alternatively, you could add transom windows across the corridor of all the common bedrooms. This would also go some way to help add more light into the communal areas, yet preserve the privacy of your family members.
The last solution is to add a full glass/frosted panel to the additional bedroom. Obviously, this would be the biggest intrusion of privacy, but it could work if your kids are still young. This can be alleviated by installing a curtain for the internal window, which can be covered at night.
Lastly, do try to avoid darker colour tones and opt for light, neutral colours. Another quick way to add more light (besides more accent lights and lamps) is to look at implementing more reflective surfaces in your design. This can come in the form of glossy tiles and countertops, mirrors, or glass tabletops.
SHARE