Property Stories
A First-Time Homebuyer's Journey: 5 Little-Known Tips To Avoid Ghosts, Floods, And Pests In Your Next Home
TJ
July 18, 2021

6

min read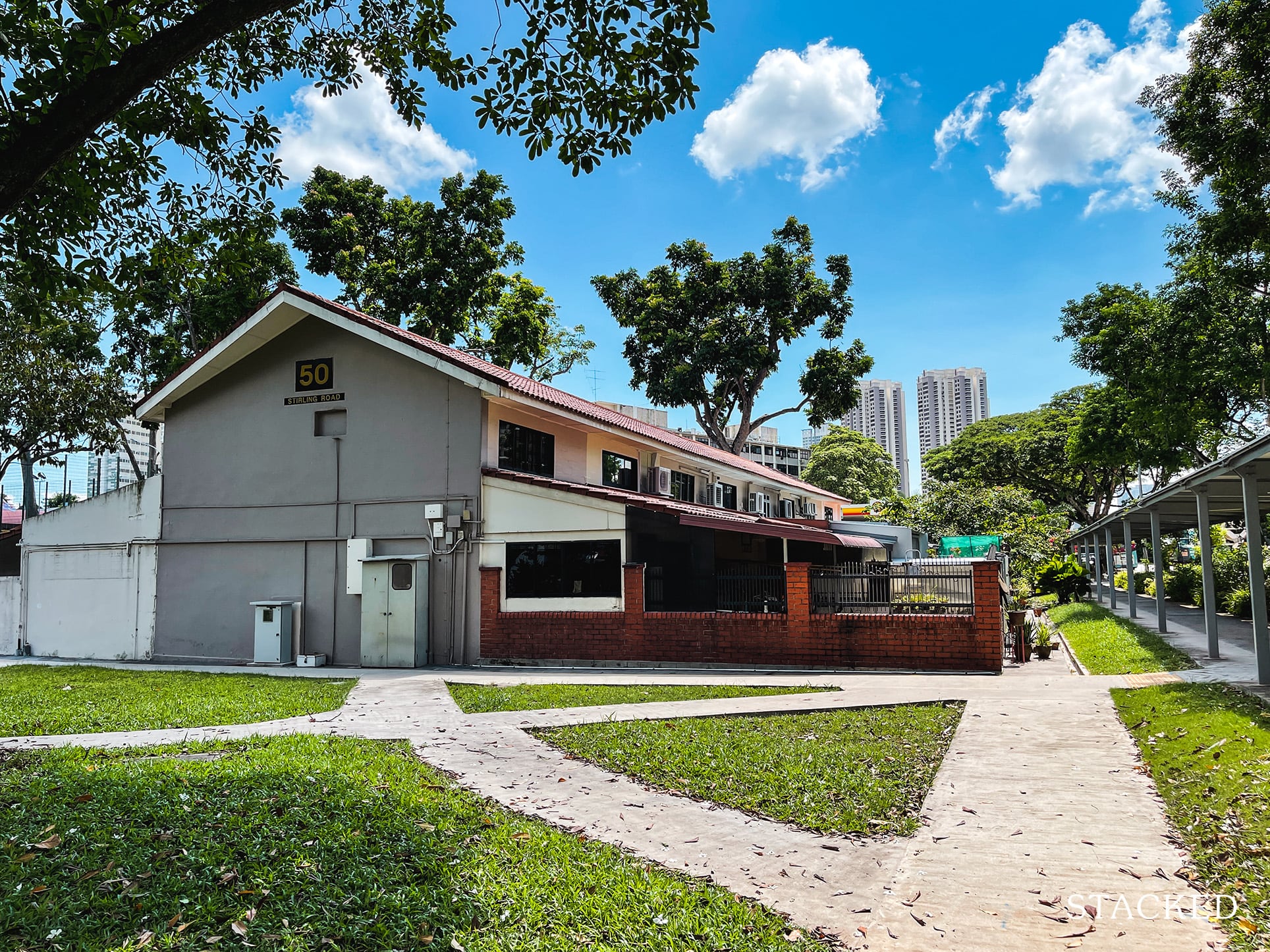 6
min read
In this first-time homebuyer's journey series, I hope to document down my journey into buying my first home in Singapore. What I'm actually buying may be fairly unique, but the process and decision-making behind it can apply to others too – and I hope that detailing out the journey could help others that are in the same boat!
So at the end of my first article, I was deciding between 5 different types of property in Singapore in my hunt for a multi-generational home. From HDB flats to leasehold landed properties, you can see that my house hunt covers a fairly wide spectrum of housing so I have my work cut out for me to narrow things down.
Here's how I did it:
HDB: Terraces, jumbo corner units, and corner Executive Maisonettes (EM)
When I first read about HDB terraces, I was pretty sure I'd found "the one." I was aware of all the disadvantages- "only 50 years left on the lease!" for a start – but since I don't have to worry about leaving anything for the next generation and am looking for a "forever home", they seemed perfect. More affordable than private property yet still spacious, what's not to love? (As long as I die/move before I turn 90, of course, or I may find myself homeless at an advanced age!)
HDB terraces can only be found in 2 areas in Singapore- Whampoa and Queenstown- with fewer than 300 such houses in total. When I first visited Jalan Bahagia in Whampoa, it struck me as the ideal place to stay: tranquil yet quirky. I loved how each house had its own personality, from the birdcage hanging on a tree outside one to the beautifully landscaped gardens– you could see that the houses here weren't just investment properties, they were much-loved homes. I couldn't wait to move!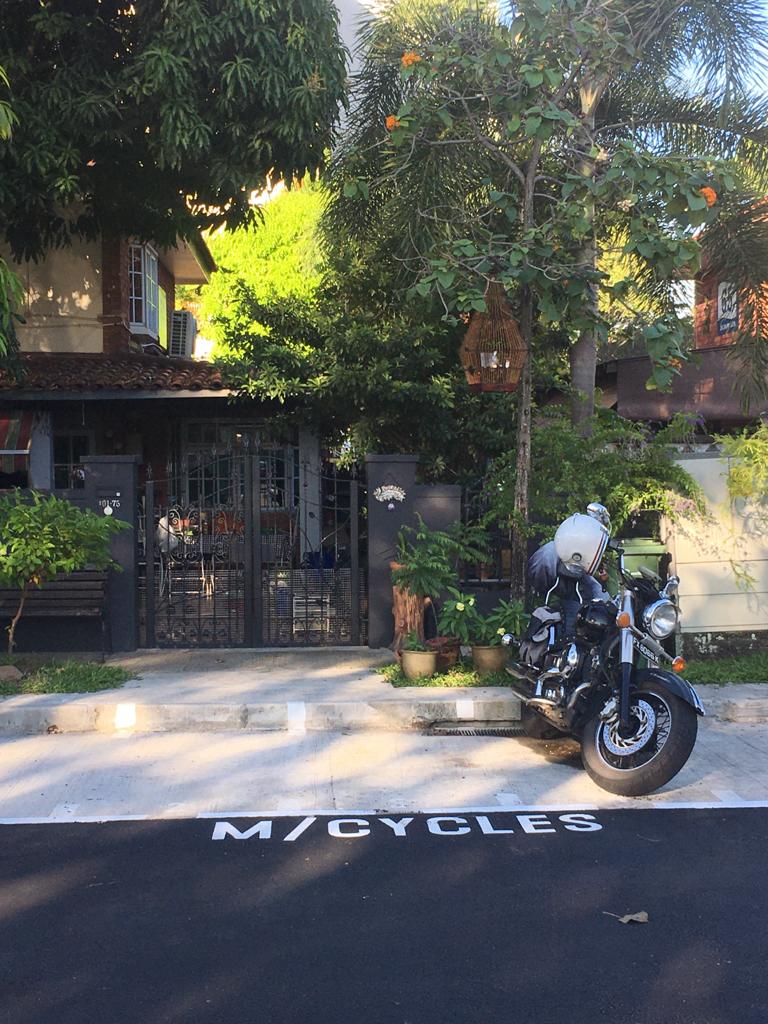 Friends, however, were significantly less enthusiastic when I shared my exciting news. (They've all had much more experience staying in different places than I have had, which is why I appreciate their advice.) A friend who had grown up in a Peranakan shophouse pointed out that a terrace house was like a ground floor flat and, much as she loved her childhood home, old houses tended to have pest issues. Worse, she told me that Jalan Bahagia was prone to flooding. Uh oh.
A quick Google search revealed that Jalan Bahagia was indeed a low-lying area, and had been badly affected by the 08 floods in Singapore. (The floods were not a one-off: according to my Mother, my Uncle had almost been swept away into the canal by the floodwaters in this very area in the 50s.)
Since then, the government has put in anti-flooding measures (on the bright side, the experience has brought residents together, resulting in the formation of a community Facebook group). Nonetheless, with water levels rising globally, Singapore heating up 2x as fast as the rest of the world, and an elderly Mother who would stay on the ground floor, I'm not sure how I feel about living in a potential flood zone.
As further research, I decided it would be best to speak to people who actually lived in the area and so I scoured Instagram for #jalanbahagia before messaging all the different accounts who had posted a photo of the area, explaining my situation and asking about their experience living there.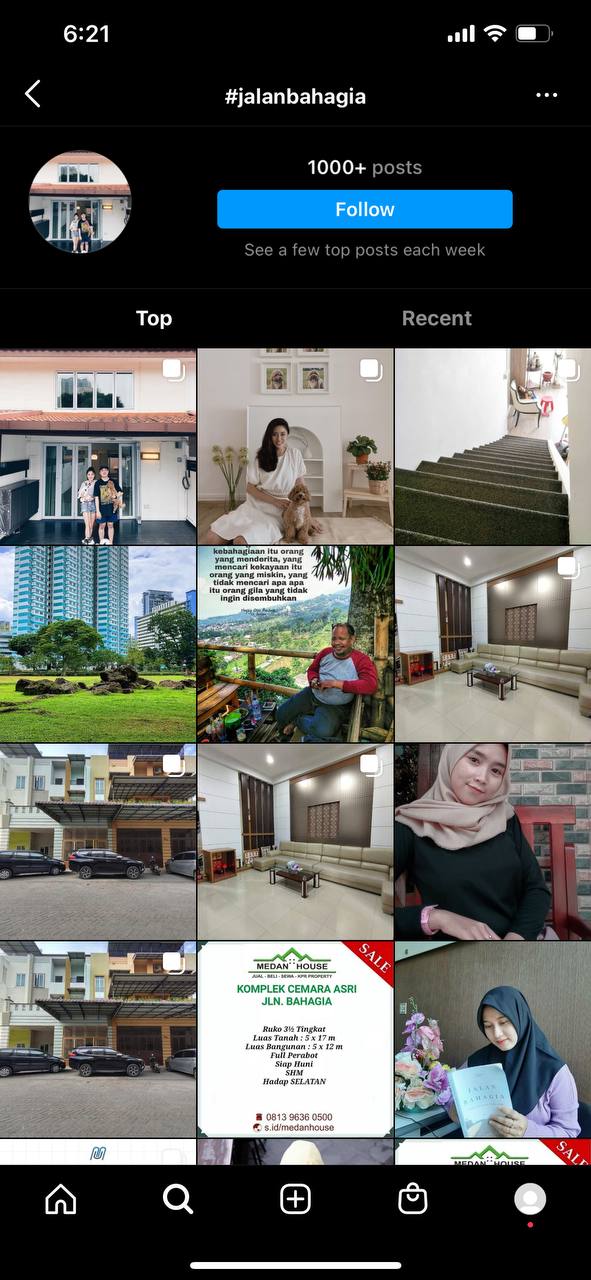 You'd be surprised how friendly and helpful people can be if you just reach out! One lady who I found had just moved in after renovating- she often shares about her new home on Instagram and I saw that she had referenced "millipede invasions", rainwater coming into the house several times as well as the noise of incessant renovation next door (the downside of living in an old area where residents are well-heeled enough to do a lot of work to their properties!). My enthusiasm for the HDB terrace life started waning but I wasn't quite ready to give up yet.
After viewing 2 inter-terraces in Queenstown and 2 inter-terraces at Whampoa- I realized there was no space for a granny room and loo on the ground floor so I would need a corner terrace but none were on the market then. I instantly ruled out the HDB terraces at Queenstown upon seeing the area, despite or perhaps because of its central location. Even though 1 of the flats I visited was so stylish it looked like it had just been featured on a Stacked home tour, I simply couldn't see myself living there: the houses were right smack between a busy road, a car park, and an MRT track, with a petrol station by the side. Not quite the serene haven I was looking for.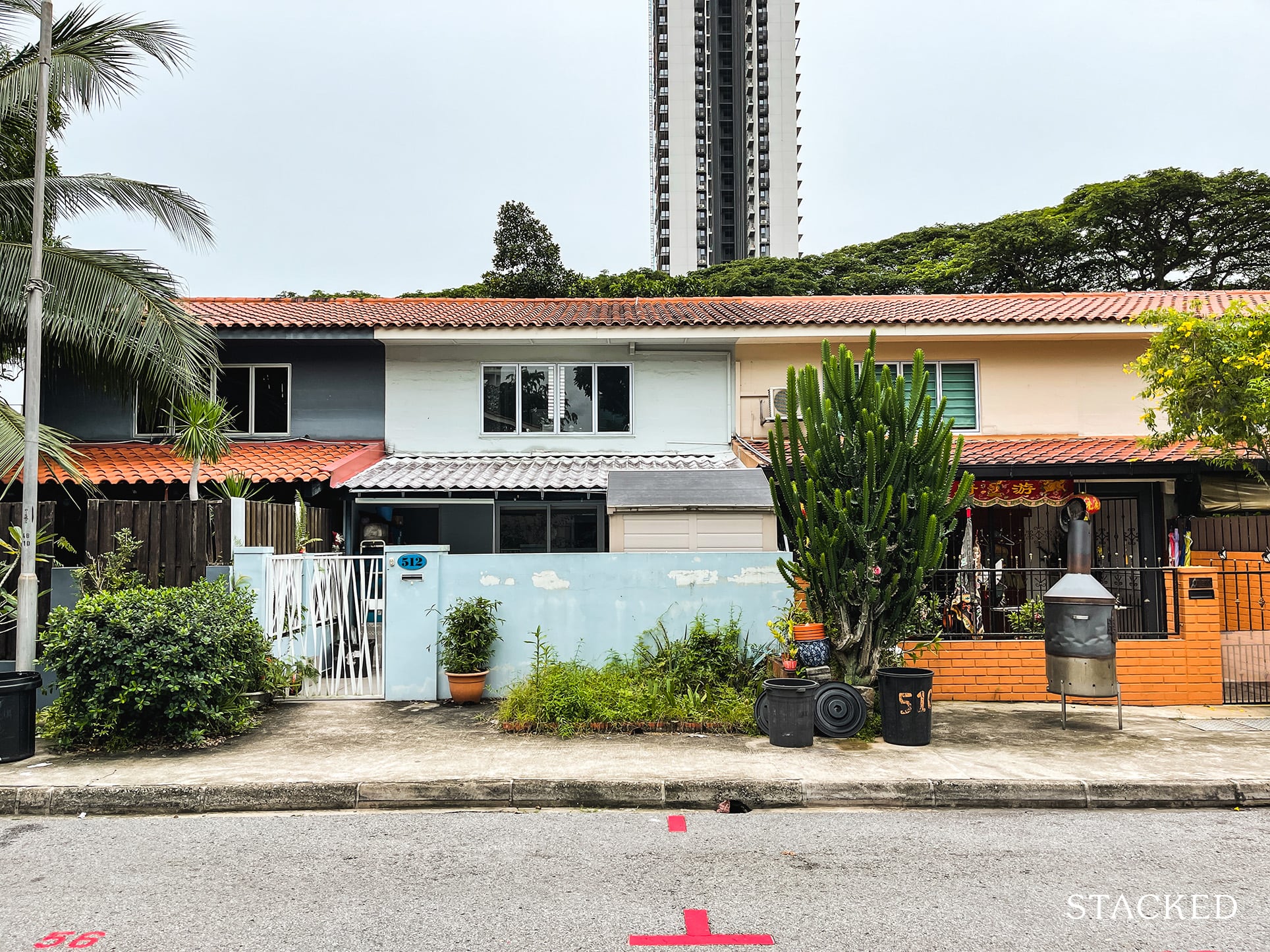 Finally, a corner unit at Jalan Bahagia came onto the market, but the lady I'd befriended on Instagram told me that apparently the unit was haunted – 2 mediums had previously been hired to deal with the situation. (!!!) I wouldn't call myself superstitious, but that elicited an immediate no from me. I may never see the ghost if I lived there, but if I did, I imagine my days (and nights) in the house probably wouldn't be too comfortable.
Added to the all-time high prices of HDB terraces- since a corner unit at Jalan Bahagia made news for being the most expensive HDB ever sold, another corner unit has since been listed at an almost 50% higher psf (despite being unrenovated) – I decided it was time to sadly say goodbye to the idea of life in an HDB terrace.
Read this next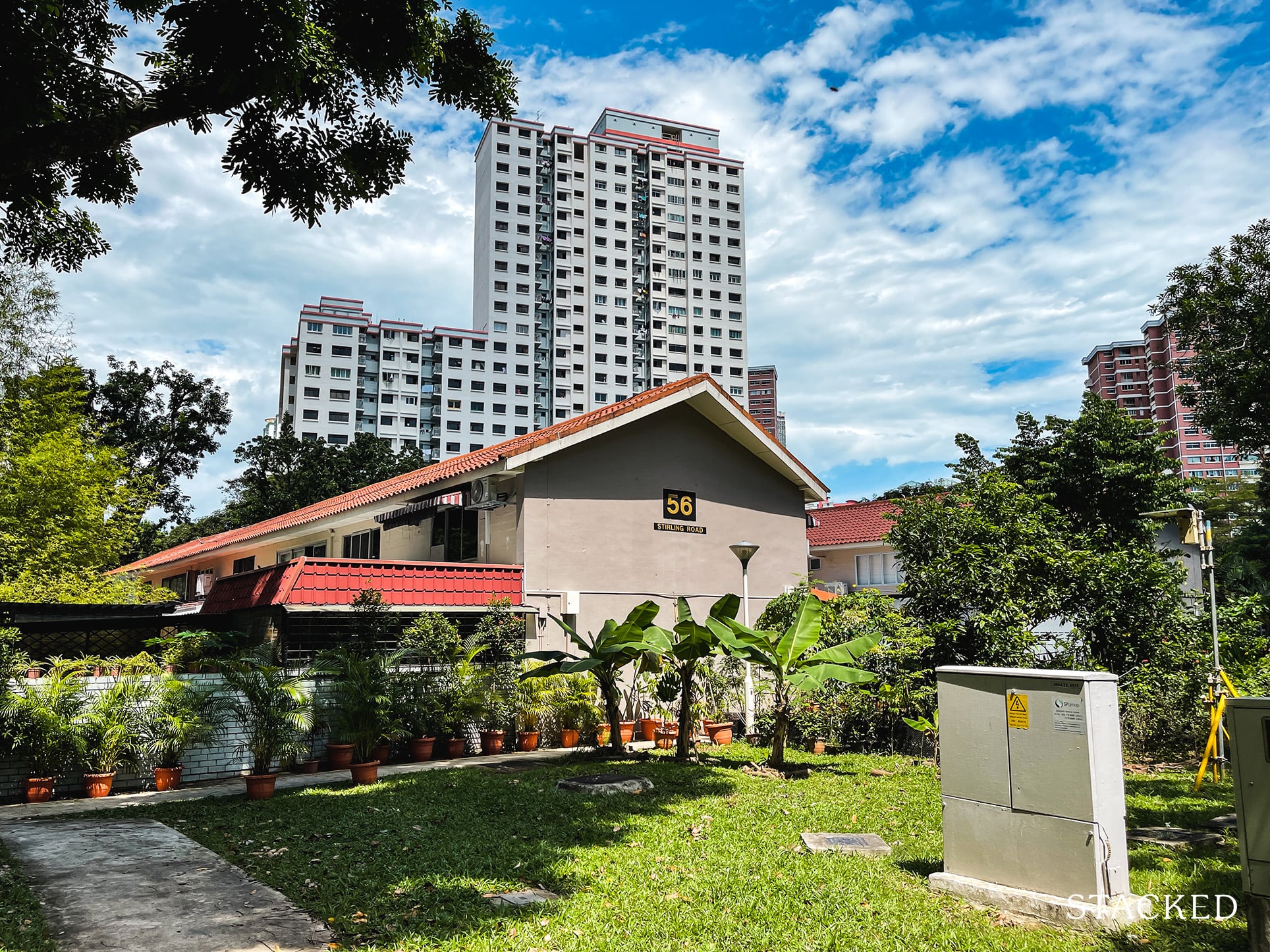 Next up, I looked at HDB corner jumbo units and corner EM units. (My hunt for a large HDB unit was greatly facilitated by this handy list of 23 HDB EMs and this database of the biggest 5-room HDBs.)
As most of you probably know, resale HDBs have been making the headlines recently (for all the wrong reasons, in my opinion). HDB resale prices are at an all-time high and the market is so hot that the first 15 agents I contacted had already sold the listed units. When I finally managed to find units that were still available, every single agent couldn't believe that I wanted to move from a condo to a resale HDB and tried to convince me otherwise. After doing more research on the investment potential of an HDB versus private property prices, it seemed they had a point.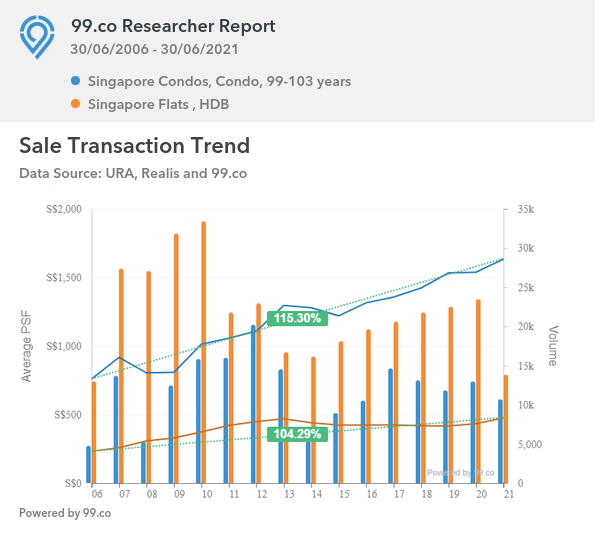 Whilst I see property as a home, and not just as an investment, buying an HDB at this point in time would mean selling our condo (which has en-bloc potential yet is still relatively "cheap" compared to surrounding developments) to enter the HDB market at a very high price point. I thus ruled out an HDB as our next property, at least at this point in time. (For those deciding between a condo and an HDB, here are some stories from another of our writers as well as from our readers.)
Landed properties
Over at the other end of the spectrum, I was also looking at landed property. Freehold landed property is by far my preferred housing option (as I'm sure it is for many of you!): to be honest, I'm a little concerned about the impact this decade of low-interest rates has had on property prices and landed property feels the most resilient to market fluctuations. (If you'd like to find out more about the returns on investing in landed homes, read our last post!)
A quick search for freehold terrace houses, however, soon dashed my hopes. Whilst there were a few that fell within our budget, they were all in unfamiliar areas, generating a firm NO from my Mother. Moreover, they tended to require substantial renovation, which would have to be factored into the budget. This left us with 99-year (or the rarer 103- year) leasehold landed properties, which I would be happy to consider (despite lease decay) if the price was attractive enough.
Unfortunately, it appears that I'm not the only one to think that way: I had found 2 promising units at Holland Grove View and Gentle Drive that were within our budget (up to 25% cheaper than neighbouring units thanks to reasonable psf rates and smaller plot sizes). Sadly, both properties sold before I could even view them!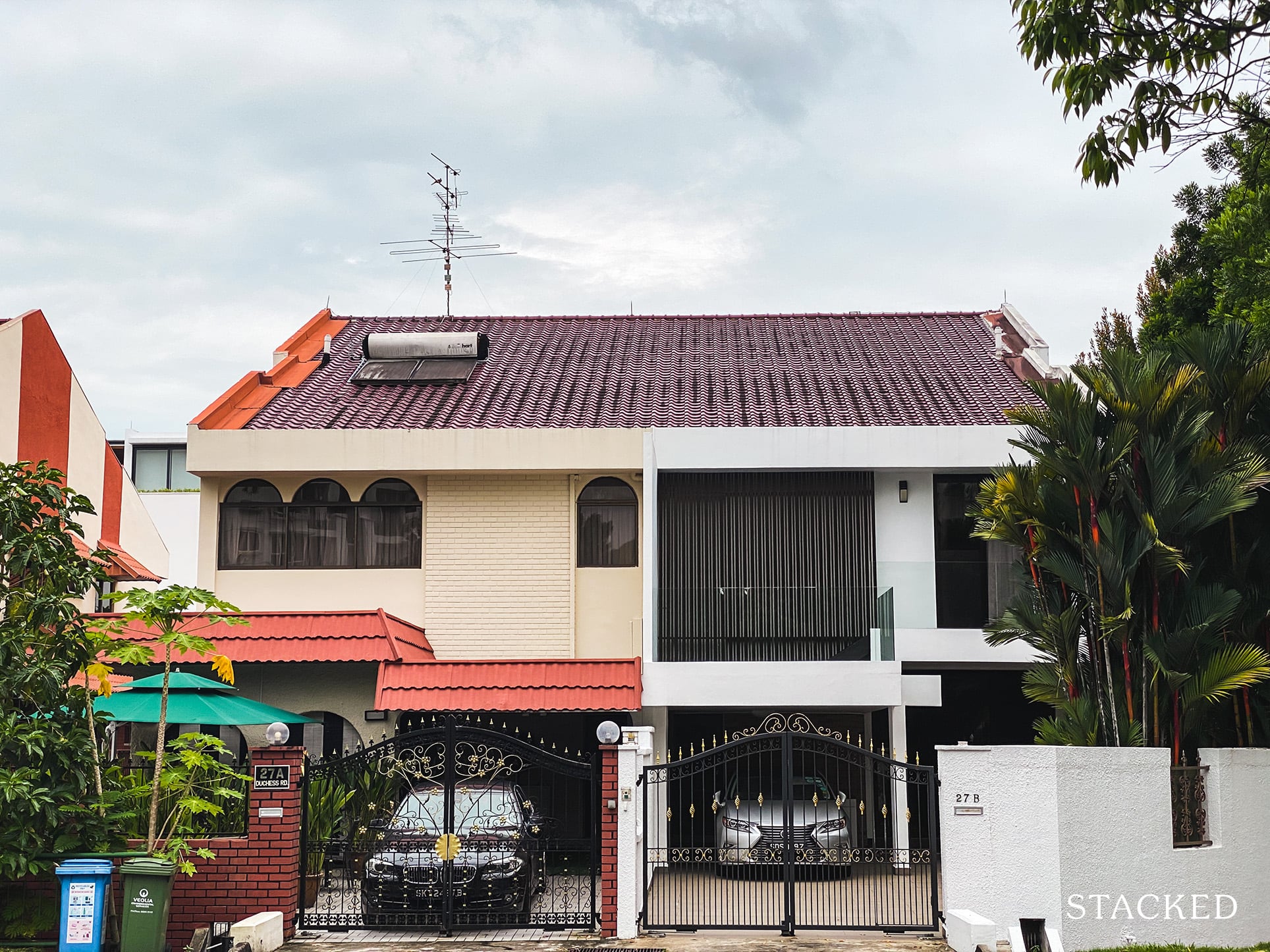 Resale Condos
It seems that for now at least, my property search will primarily focus on the resale condo market, specifically looking at top floor dumbbell units or duplex units. Before I sign off, here are some steps I've found useful in my property search:
1. Speaking to friends and families who've lived in similar housing, if it's something you're not familiar with
2. Searching the News for any information on the area or development you are interested in – usually nothing important comes up, but when it does, it can be a make-or-break factor, such as when I read about the sewage stench, water seepage, peeling paint, cracks in glass doors and rusty stairs of one development. (This was right after TOP too so imagine its condition now that several years have passed!)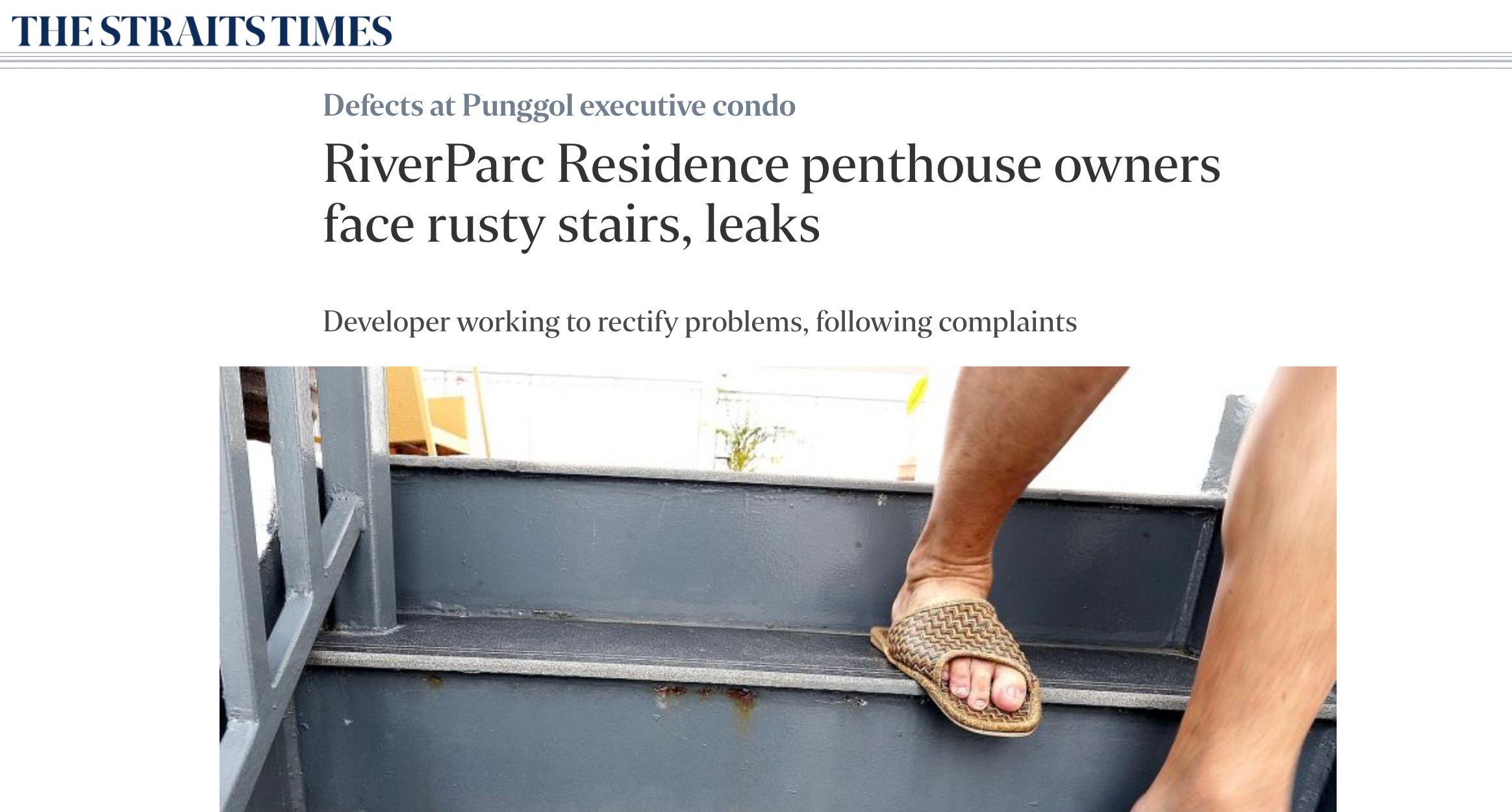 3. Reaching out to residents of the development via Instagram
4. Asking agents as many questions as you can without being a pest- when viewing an HDB at Punggol, one agent shared that prospective buyers usually asked whether anyone had died in the flat and whether the previous owner owed loansharks any money – 2 things that I'd never considered but can see making life in said flat much less pleasant!
5. If you're considering a ground floor unit or landed property, researching the flood-prone areas in Singapore first.
See you again next week when I'll be looking at specific units around Pasir Panjang and the West!