Analysis

A Detailed Update Of 153 New Launch Condos In 2022: How Much Have Prices Risen? (Or Fallen)
Ryan J
November 18, 2022

6

min read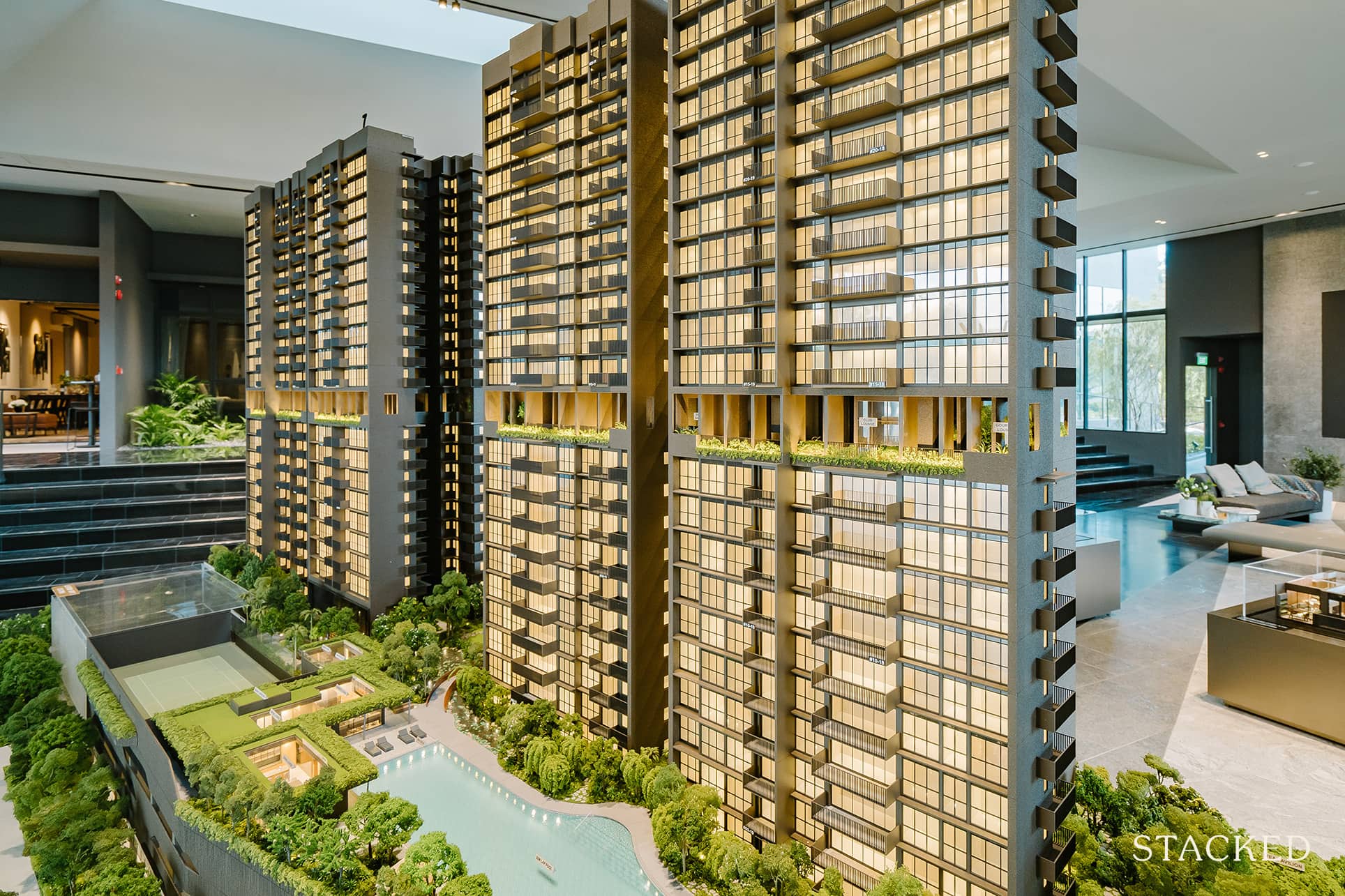 2022 is set to go down in history as one of the least explicable years of the Singapore property market. We doubt anyone expected prices to soar to this point, despite a new European war, rising interest rates, and inflation at its highest in around 11 years. Even so, one segment of the market stands out: new launch properties, which have reached $2,000 psf even in non-central areas. Here's a detailed look at how prices can change (both positively and negatively) for all the new launch condos since 2018.
To start, we divided it down into categories: 1 bedroom, 2 bedroom, 3 bedroom, and 4 bedroom and above as that would give you a more accurate overview of how the development is actually doing. Note that the bedroom sizes are based on a typical range, and not according to the actual sizes of the development. 
The division of the different units is as such:
1 Bedroom Units: Less than 600 sq ft
2 Bedroom Units: 600 – 850 sq ft
3 Bedroom Units: 850 – 1,200 sq ft
4 Bedroom Units and above: More than 1,200 sq ft
Note: Green = lower $PSF. Red = higher $PSF. Colours are applied for the respective development's $PSF. Zoom in to the image to see the detailed $PSF.
New Launch One-Bedders Almost every single-bedder unit saw prices rise, with the following exceptions:
Haus on Handy
8 Hullet
Van Holland 
Phoenix Residences 
Nyon
Amber Park 
Peak Residence 
Some observations:
Location wise, the oddity here is Phoenix Residences, in District 23. It stands out as the other projects are in especially pricey areas – Haus on Handy, 8 Hullet, Peak Residence, and Van Holland are Core Central Region (CCR) condos, while Amber Park and Nyon are in District 15, a Rest of Central (RCR) location famed for its luxury private housing. 
Phoenix Residences, by contrast, is in the non-central region of District 23. The lower price point may ultimately be related to accessibility; Phoenix Residences requires the use of the LRT to connect to the wide train network. The Phoenix LRT is about a nine-minute walk from the project. 
Other than that, it would appear as if the price dips for one-bedders are more likely to occur in the most expensive areas. It's unsurprising, as shoebox units mainly attract new investors with smaller budgets; and the overall quantum in CCR and RCR locations may be too steep for them. 
Van Holland, for instance, has 495 sq. ft. units that transact at over $1.4 million, while Nyon has 484 sq. ft. units that have transacted for over $1.3 million. This is a stretch for most new investors, being almost the price of a resale family unit.  
Another interesting quirk is that, except for Amber Park, all the other projects are small or boutique developments; such as the 92-unit Nyon, or the 90-unit Peak Residence. Amber Park, at 592 units, is the only mid-sized project with lower prices. 
Buyers of shoebox units are typically chasing rental yields, and high maintenance fees can eat into that. As such, they may be less attracted to small and boutique condos, which tend to have higher maintenance fees (there are fewer owners to split the cost). 
New launch 2-bedders
Some observations:
As with one-bedders, there are some repeat names here including 8 Hullet and Amber Park. Also similar to one-bedders, it's properties in luxury locations that seem to have ended on a lower price, such as One Draycott, and Amber Park again. This is likely just a matter of adjusting the quantum, which may have become too much even for upper-middle-income earners. 
Perfect Ten, desirable for its Bukit Timah location, also dipped from $3,307 to $2,914 psf. The overall quantum is still intimidating though, with 735 sq. ft. units transacting at $2.4 million. This was partly due to its unfortunate timing to be launched just before the December 2021 cooling measures were announced.
New launch 3-bedders Some observations:
A 3-bedder is usually considered the minimum viable size for a family unit; and it's the main unit type sought by HDB upgraders. As this is one of the most ubiquitous types of private housing, it sets the standard for pricing – and as you can see, prices of over $2,000 psf have truly been established as a norm. 
Just about every 3-bedder under $2,000 psf has been sold out at this point, so that leaves just a few points of interest to buyers. 
Van Holland makes another appearance, as prices as of Q3 2022 were trading at a lower psf than launch. Although it must be noted that this was just for 1 transaction at $2,739 psf in Sept 2022. It is also one of those that still have a number of units left remaining before it approaches its ABSD deadline in 2023.
The other interesting project is the boutique (32 unit) Royal Hallmark, in the much-desired Katong area. This project is at $1,916 psf, and some of the 3-bedders have transacted for just above $2.1 million – quite competitive for a freehold, boutique unit in the current market. 
New launch 4-bedders Some observations:
As of Q3 2022, it's clear most new launch 4-bedders are out of reach for the average HDB upgrader; and some of these price dips don't do anything for affordable supply. Park Nova, for instance, has gone from a jaw-dropping $5,070 psf to a slightly less jaw-dropping $4,653 psf (but this is probably more due to it being the lower floors being sold than anything else). The typical unit of this size is still about $10 million.
Canninghill Piers (the former Liang Court) may seem to have dipped from $3,237 psf to $2,857 psf, but upon closer inspection, this is due to a stunning $17.38 million 3,972 sq. ft. unit on the 46th floor that was sold at 4,376 psf, the third highest recorded transaction in the development so far.
Perfect Ten also still has available units, dropping from $3,202 to $2,973 psf; and The Commodore saw prices fall from $1,435 to $1,390 psf. Other than this, however, most HDB upgraders or first-time buyers may want to check out resale markets instead. 
Follow us on Stacked, so we can update you on the situation as it unfolds. We also provide you with in-depth reviews of new and resale projects alike.