Buying
9 Key Details About Condo Sub-Sale Units Most People Are Unaware Of
Ryan J
July 22, 2022

8

min read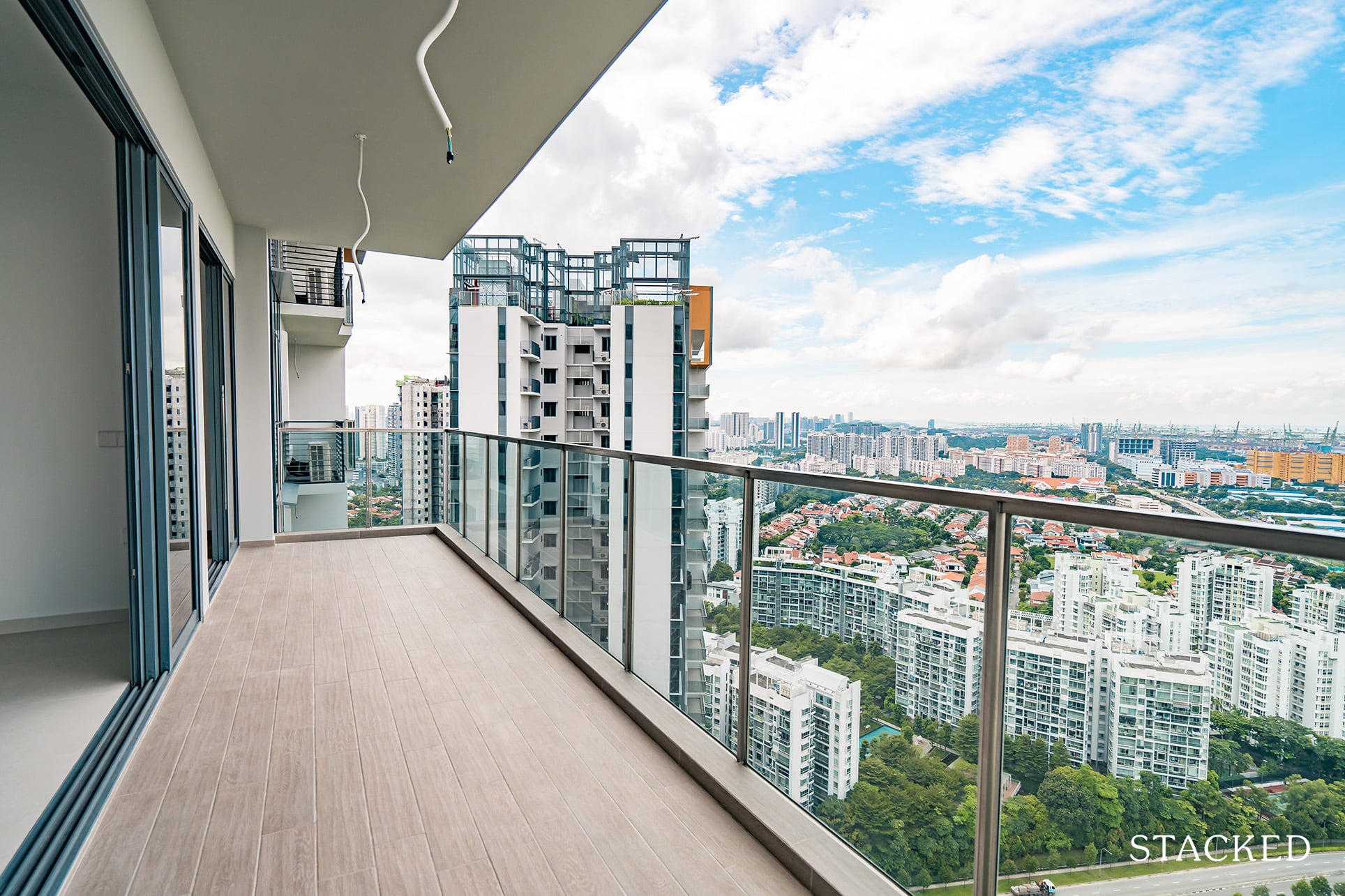 8
min read
There's gonna be a bumper crop of new launches being completed in 2022 and 2023 (we've covered 10 of those here), and as such, more sub-sale units will likely be coming onto the market.
A sub-sale can be a little more complicated, as it's a three-way deal procedure involving the buyer, seller, and the developer. For these reasons, it's not too common, and the transaction process is a bit obscure. In case you're interested in selling or buying sub-sale units, here are some of the issues to be aware of:
1. Be aware of the SSD period
The SSD is payable if you sell your property within the first three years of buying it. The SSD is 12 per cent in the first year, eight per cent in the second year, and four per cent in the third year. But it is possible that SSD may not apply, if the original buyer purchased the unit early in the launch.
For example: if the condo takes five years to complete, but you purchase a unit in the first year and sell on the fourth, you would be outside the three-year SSD period.
When SSD does apply, the seller will almost always mark-up the price to cover the stamp duty. Just like the stunning Boulevard 88 sub-sale unit that was bought at $9.38 million and sold for $12.5 million – making a gain of $3.12 million (aside from the 4% SSD). As such, the best sub-sale deals are usually units near completion, but also outside the SSD period.
So do calculate your timelines correctly, to avoid paying any unnecessary fees.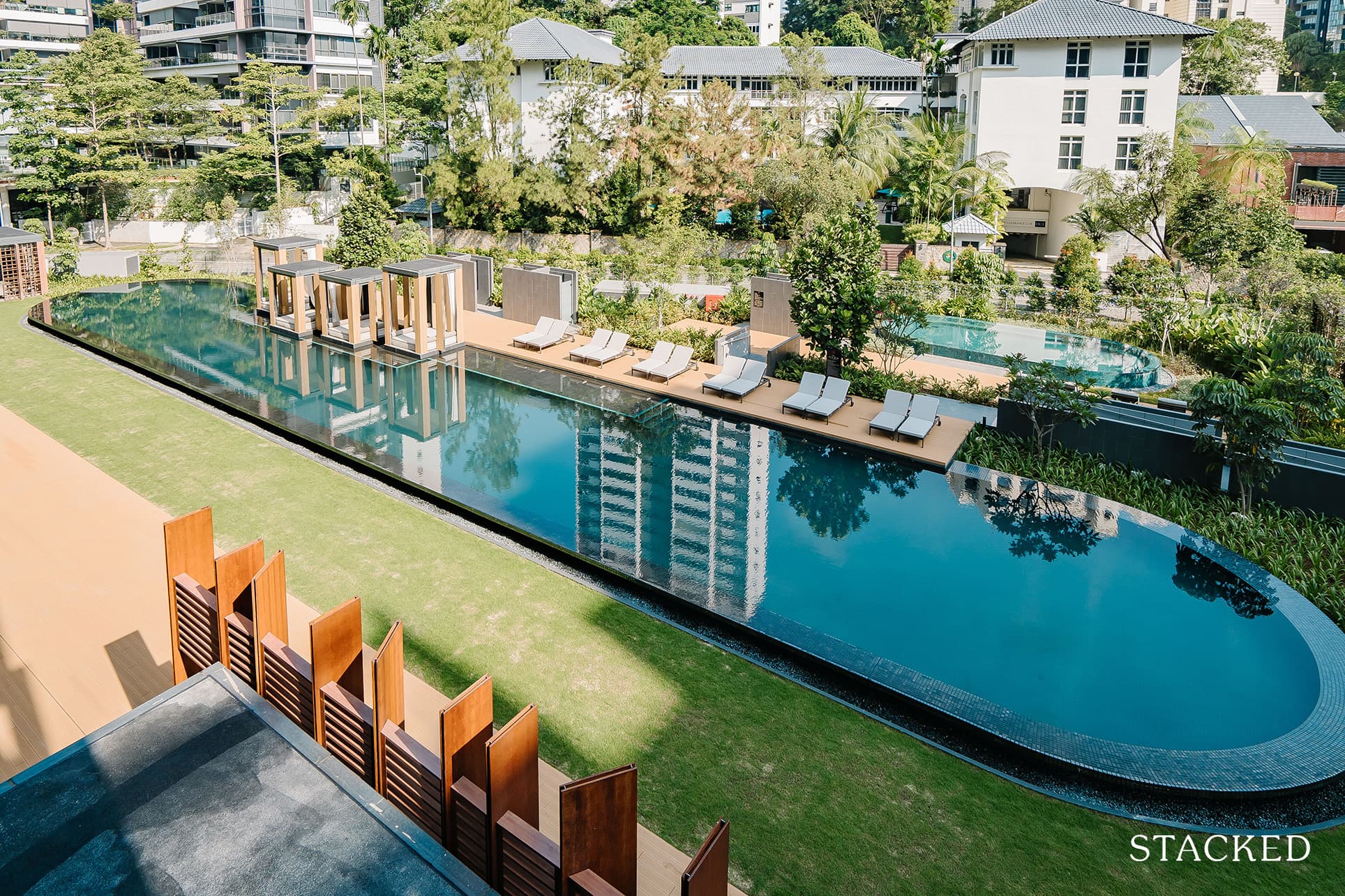 2. The CSC, not the TOP, is the official date for determining sub-sales
URA considers a transaction to be a sub-sale if it occurs before a development receives the Certificate of Statutory Completion (CSC). Note that the CSC is not the same as the Temporary Occupancy Permit (TOP).
It's possible to purchase a unit after TOP and still be counted as making a sub-sale transaction, if the CSC is not yet granted.
3. A new Sale & Purchase (S&P) Agreement is needed
For a sub-sale to take place, the new buyer must enter into a new S&P Agreement with the developer. The developer just needs to be informed of the sub-sale for it to take place. You still have all the same rights as the first buyer, so there's no need to worry about the defects during the Defect Liability Period.
Drafting the new agreement requires the services of a law firm, with prices being roughly around $640+. The fee aside, it can take a minimum of 12 weeks for all the paperwork to be settled.
It's advisable to use the same law firm that handled the first S&P Agreement (i.e., the one the original buyers used). This can sometimes shave time off the process, as they've already worked with the original buyer and the developer.
4. There may be a prepayment penalty for selling a sub-sale unit
If you used a bank loan to purchase a unit, and subsequently sell it as a sub-sale, you'll have to pay off the outstanding loan with the sale proceeds. For some banks, this might mean incurring a prepayment penalty.
Prepayment penalties tend to be 1.5 per cent of the undisbursed loan amount; but this would get quite messy for sub-sales.
This is because new developments often use a Progressive Payment Scheme, in which the bank disburses payments based on completion milestones. Under this scheme, only 85 per cent of the loan would be disbursed by the time the property receives its TOP. The last 15 per cent is usually only disbursed upon CSC. 
Read this next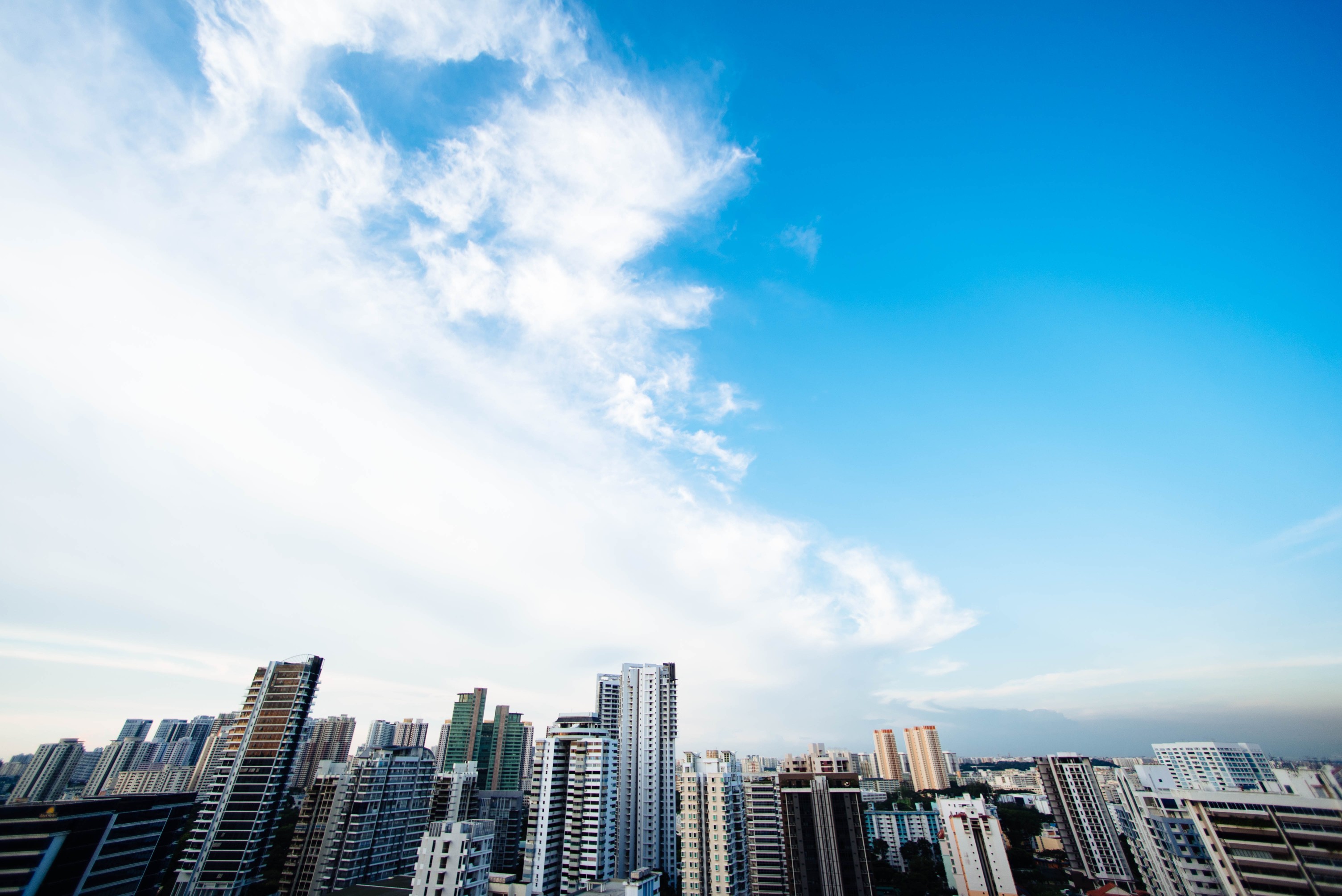 As such, the bank often considers the last 15 per cent to be the undisbursed loan amount; and the prepayment penalty is based on this sum.
For example: for a loan of $1.25 million, the undisbursed loan amount (15 per cent) would be $187,500. At a penalty of 1.5 per cent, this is a fee of $2,812.50 for prepayment.
If you want to avoid prepayment penalties, you can consider loan packages that waive such fees in the event of a sale. Speak to a mortgage broker to review such terms and conditions.
5. You may have a team of realtors, rather than just one
Agents tell us that multiple listings may sometimes be helpful to move a specific sub-sale property, rather than just one.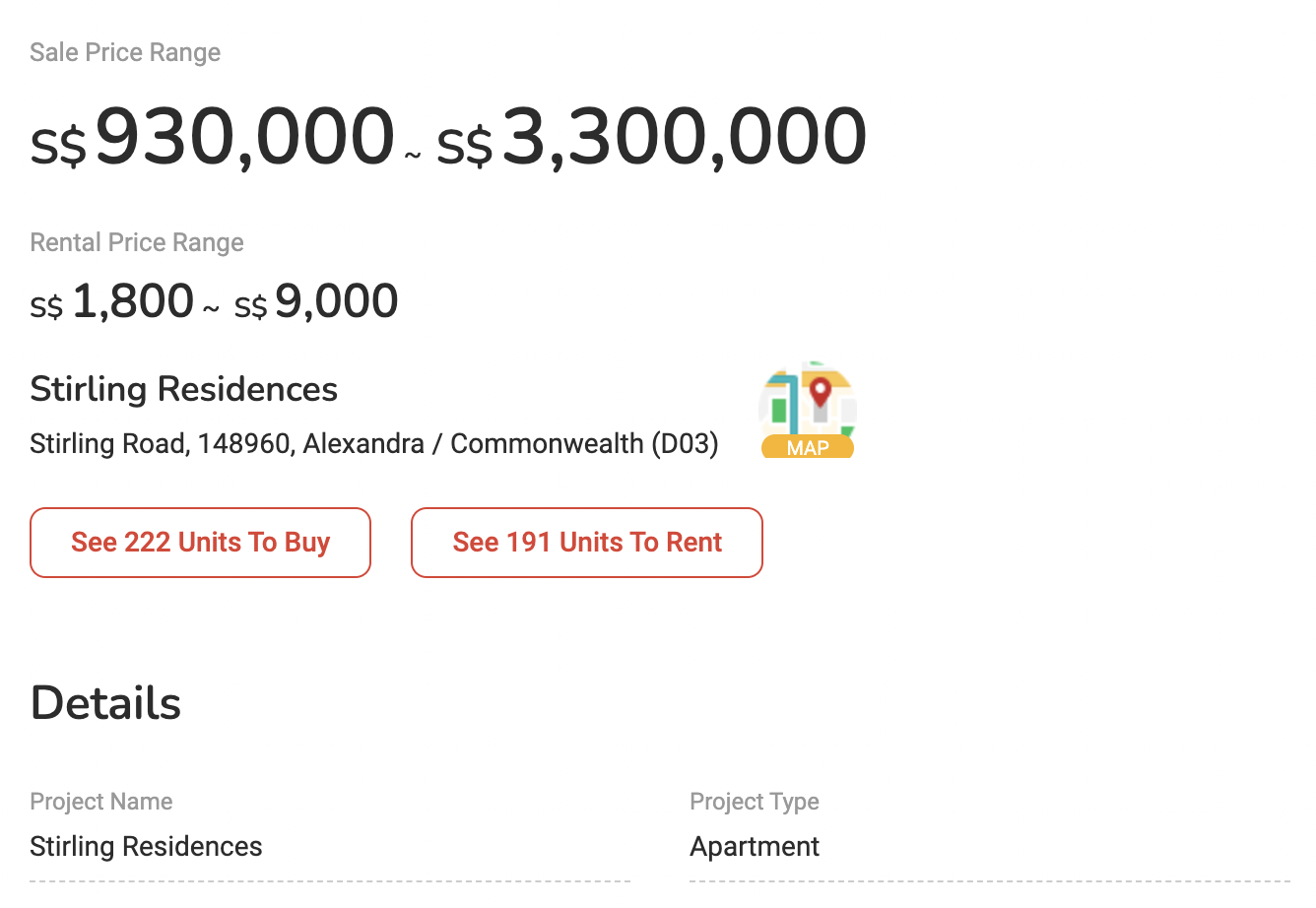 This is partly to do with competition for visibility: before a project is complete, the developers' sales teams are also blasting one listing after another to promote the new project. It's quite hard for your one specific listing to stand out. Some agents may add on services such as rendering to help the unit stand out given it's not a completed project yet, this can be useful to attract more buyers too.
Specialised teams, who are also more familiar with marketing sub-sale units, can also be helpful – they may have a wider range of prospects, willing to purchase under such conditions.
Your property agent(s) can lay out the specific details here, along with any differences in service fees.
6. If you're in the first wave, you can consider holding out for a better price
If you were one of the earlier buyers (i.e., way before TOP), there's a good chance you have one of the better units. This is on the assumption that, as an earlier buyer, you would have picked a favourable stack, or a unit with better facing, unique features, etc.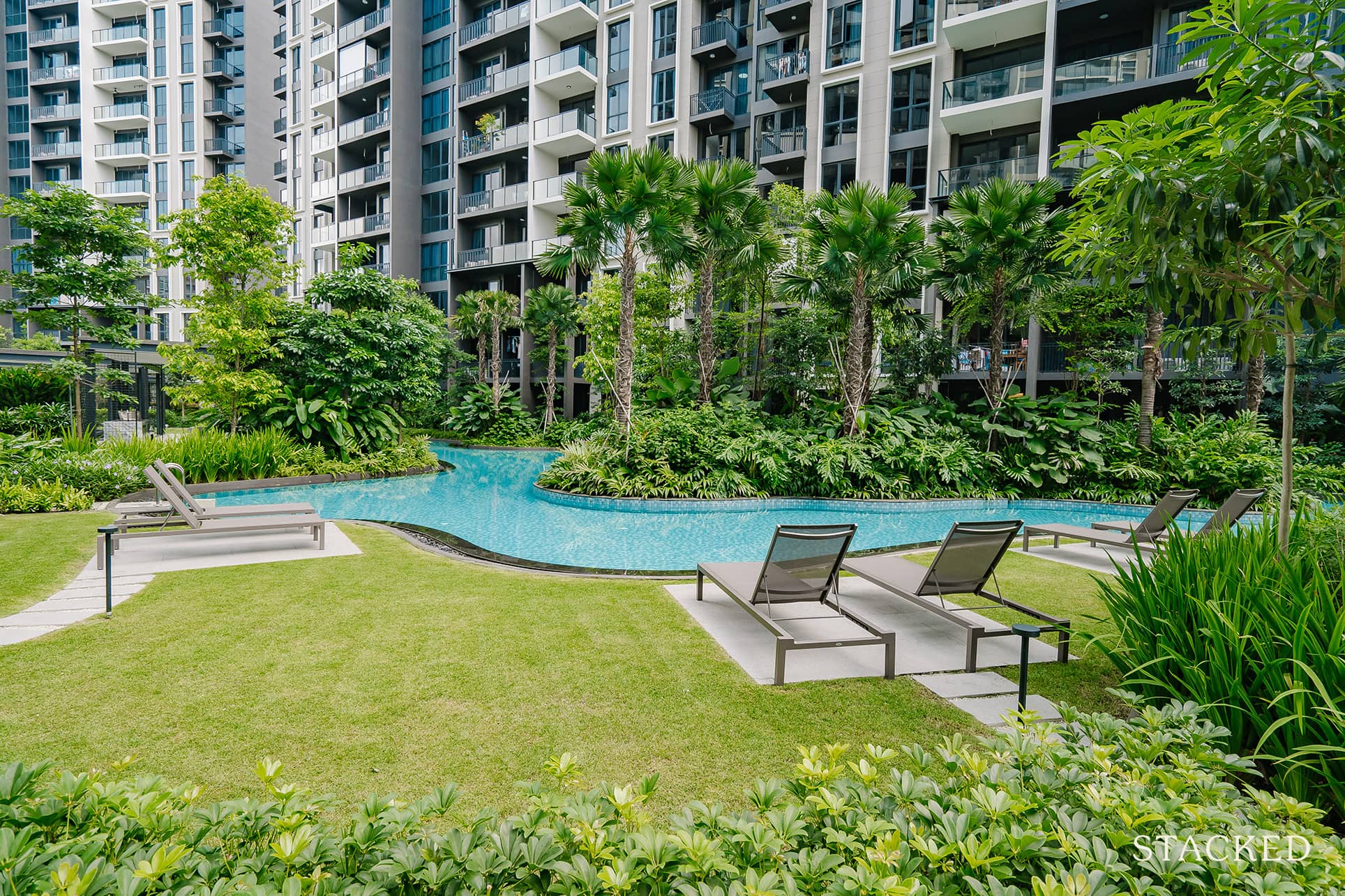 The second wave of buyers, such as those who come just after TOP, are often left with a more limited selection of units. In theory, it should be the least desirable units that are left to them.
In this scenario, you might consider sticking to your higher asking prices, for a longer period (but do remain realistic, and aware of wider market conditions).
7. Sub-sales can provide a good exit when the market is at a standstill
From a strict investment perspective, a property market that's at a standstill can be bad news. You would have a significant amount of capital locked up in the property, which isn't seeing good appreciation. In situations like this, it might be worth trying to offload the unit at minimal cost, and re-investing elsewhere.
Even with higher costs tacked on (e.g., due to SSD), there's a good chance you'll see interest because the unit is near completion.
8. If you own a bigger unit, you could end up finding sub-sale buyers even within the same project
One problem with new developments is that nothing exists yet – while floor plans exist, a lot is left to the imagination. Agents tell us that sometimes, buyers end up disappointed with the actual size of their unit; this may happen after TOP, but before CSC.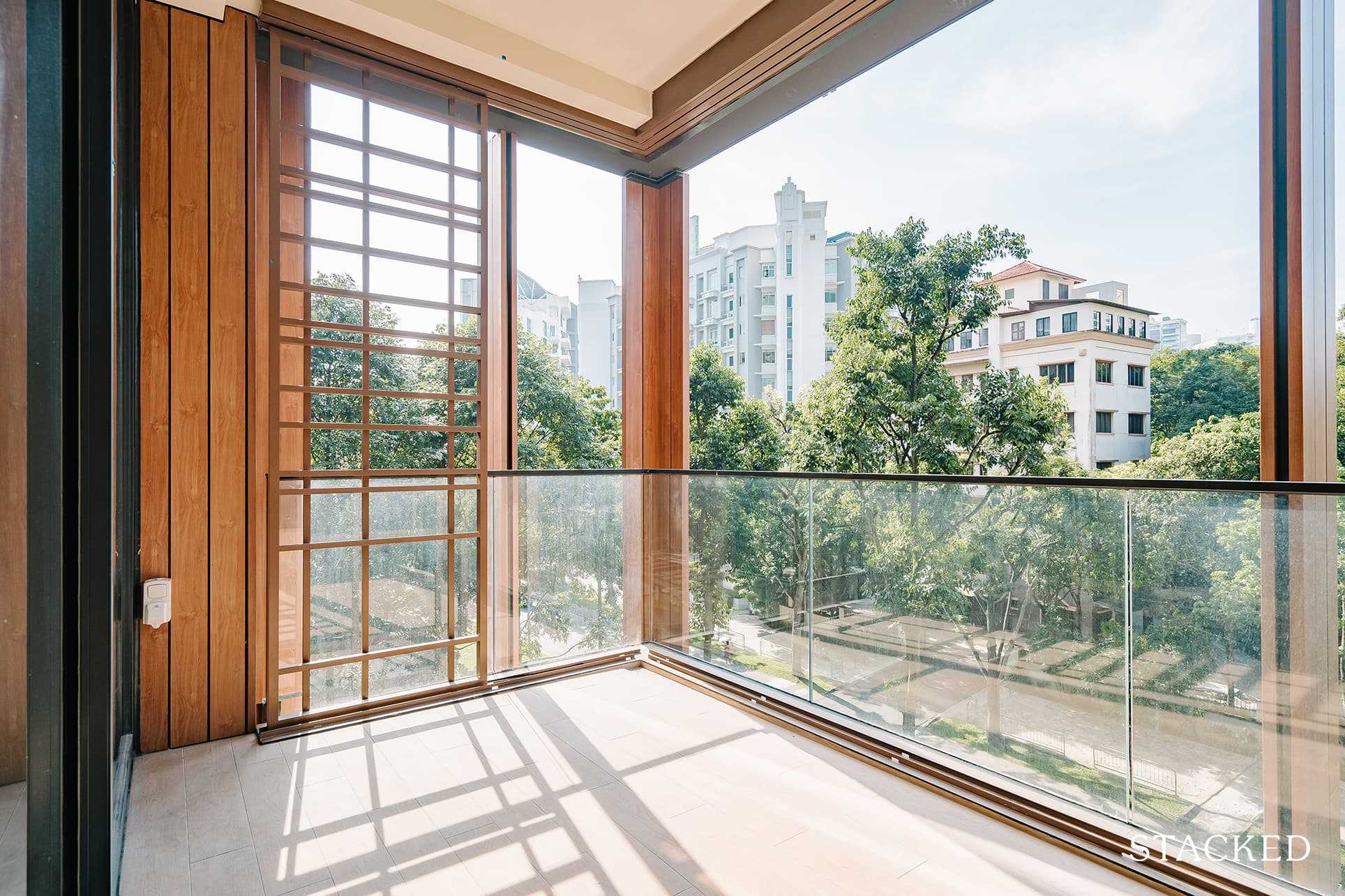 However, those buyers still like the specific project. As such, this can result in attempts to upgrade within the development itself. If you own a larger unit in the project, you may find surprisingly strong demand from this batch of buyers; and offers may be good enough to justify a sub-sale to them.
Do consider this size factor, when picking your unit.
9. When looking at new development prices, be aware that some listings may be sub-sales
When you search for a new property on a portal, listings for the same project may not specify whether it's just another developer listing, or a private seller (sub-sale). It can be helpful to differentiate between the two.
A seller trying to offload a sub-sale unit can be more open to negotiation, whereas developers are more fixed about the pricing. A private seller facing a change in financial situation, for instance, may have a more urgent need to offload the property – and that could translate to a lower price.
For more on the Singapore private property market, follow us on Stacked. We'll also provide you with in-depth reviews of new and resale properties alike, so you can make a better-informed decision.