7 Stylish Picks From ferm LIVING For The Modern Scandi Home
6
min read
We've always been a big fan of ferm LIVING, the Danish brand founded by Trine Andersen in 2006. She first started the company with a selection of wallpaper, and today they are better known for their modern and minimalist aesthetic, with products often characterised by clean lines, natural materials, and muted colours.
In other words, it's a perfect match for the popular Scandinavian design style in Singapore.
It was hard to pick some of our favourite few from our first collection on The Stacked Store, but if we had to choose, here are some of the products that would be great to help you create a warm and welcoming home:
Stone Incense Burner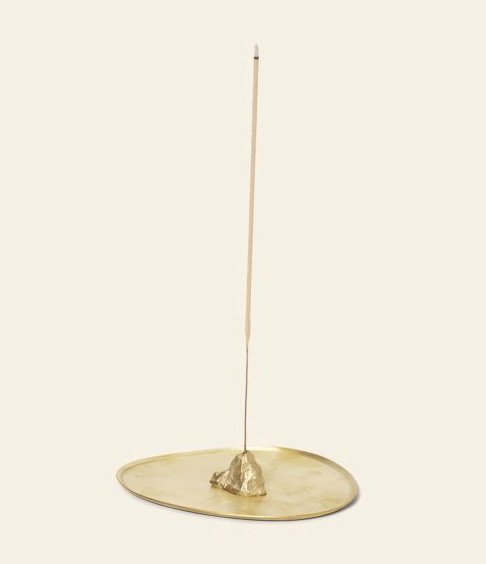 Scents can help set the mood in any space, and burning incense remains one of the best ways to do this. But with this beautifully crafted incense burner, you can elevate the experience further: now you have something that looks AND smells good as it also engages the sense of sight.
This first item on our list is not your ordinary incense burner. It features a removable brass tray for holding incense sticks or cones and a hole at the bottom for collecting ash. The tray can also be removed to use the burner as a votive candle holder.
The Stone Incense Burner is a compact and stylish addition to any tabletop or shelf. Its natural marble construction gives it a unique and elegant look, making it suitable for use with various types of incense to add a soothing and aromatic touch to any room in your home.
Stala Candle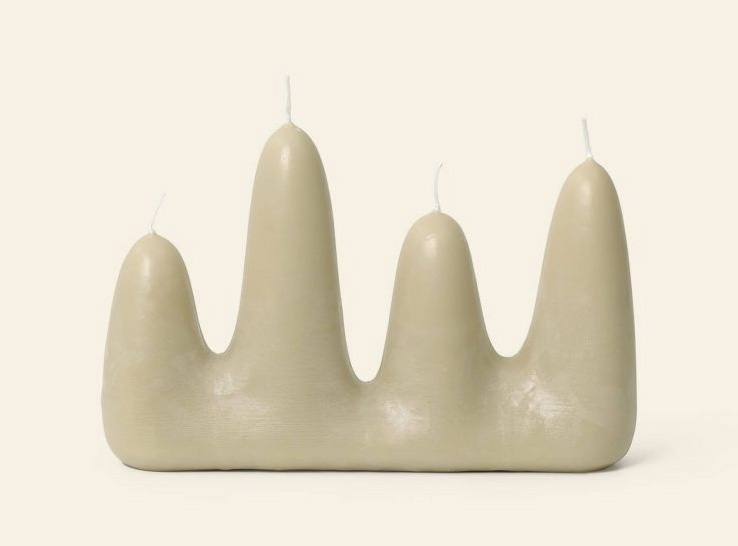 Candles nowadays can take on a variety of shapes and sizes, but regardless of how they look, they're always sure to bring a warm and cosy ambience to any space and add about $25 to your dinner bill. You can fight the pretension can choose to be different, though, with candles that have a design that is both natural and primal.
The Stala Candle in Sand has an organic shape which is similar to stalagmites in a cave. It is made of high-quality paraffin wax and has a burn time of up to 20 hours. It is a unique and functional piece that provides the convenience of four candles in one, making it a great addition to any tabletop or shelf (even if you don't end up using it!).
Hexagon Stand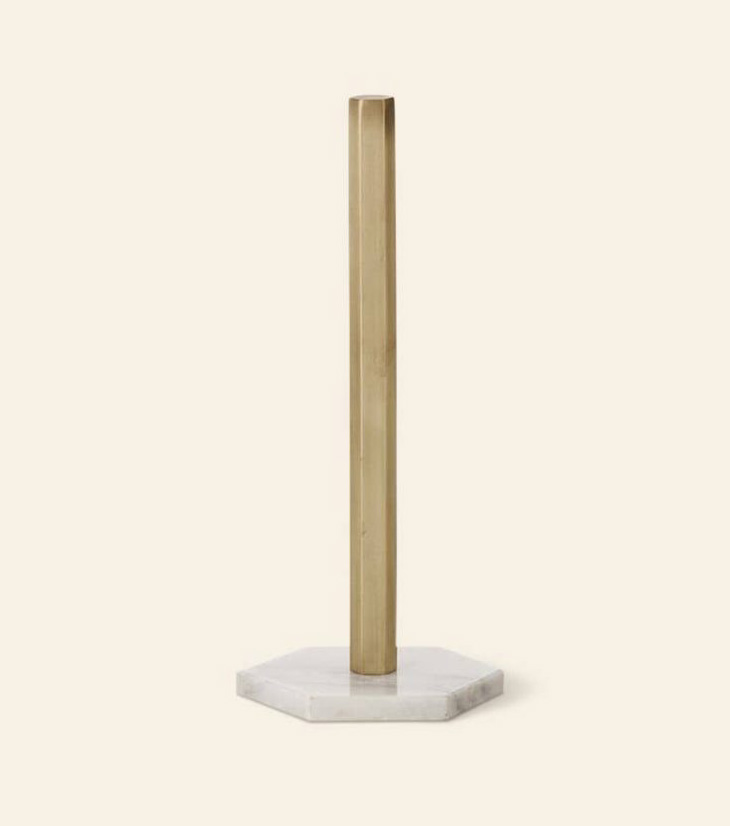 A paper towel stand is one of the most convenient items in any kitchen, but it's also one of the most overlooked. It's certainly not for everyone, but if you are the OCD type that wants everything in their home to fit perfectly – this will be the ideal complement.
Also, even if you do run out of kitchen towels, the hexagonal stand itself is a work of art made of solid brass with matte polish. Dare we say that running out of paper towels never looked so pretty?
Bau Pot, Small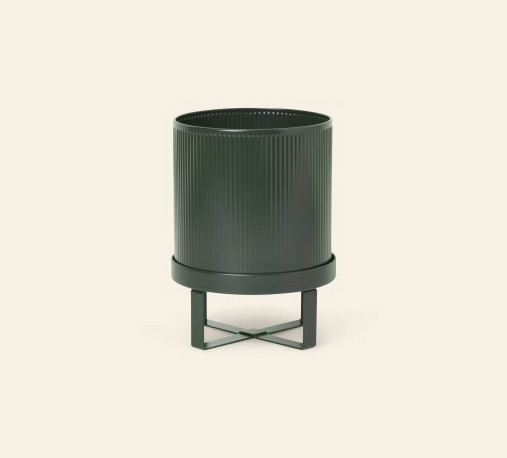 A plant's pot is like a car's rims – it's not only functional but can also add a lot to the aesthetics. If you're into indoor plants, why not treat your leafy babies with the BAU series of elevated pots and stands? These stylish and functional pieces are inspired by the clean lines and industrial aesthetic of Bauhaus architecture, bringing a touch of classic sophistication to your balcony, porch, or indoor garden.
The elevated pots allow you to create visual interest and levels within your space, making it more engaging and visually appealing. Whether you use them to display plants, flowers, or other decorative items, the BAU series pots and stands will add a vibrant, modern touch to your home. It comes in a variety of colours too, they aren't flashy, but the more muted tones will be a good minimalist addition.
Ripple Glasses, Set of 4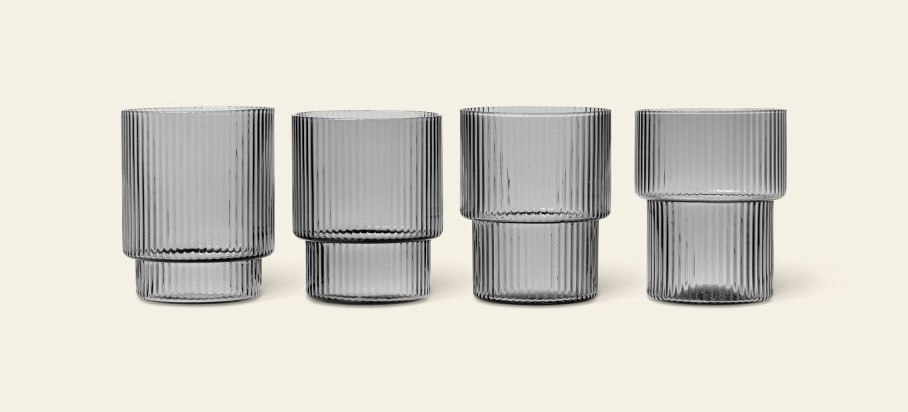 Are you looking for something trendy for your kitchen? Well, these Ripple Glasses will not disappoint you at all. In fact, social media affirms this hot item – just try and search for "ripple crystal glass" on TikTok.
This set of four tinted glasses, which were mouth-blown into the mould, has a lovely rippling surface. The different geometric shapes provide dynamism and energy between the glasses and serve as a stackable design feature. Adding a bold and refined appeal, the vertical ripples will certainly make even drinking plain water look cool. We also have to add, these Ripple Glasses are dishwasher-safe and come in either a smoked grey or clear colour.
Grib Toolbox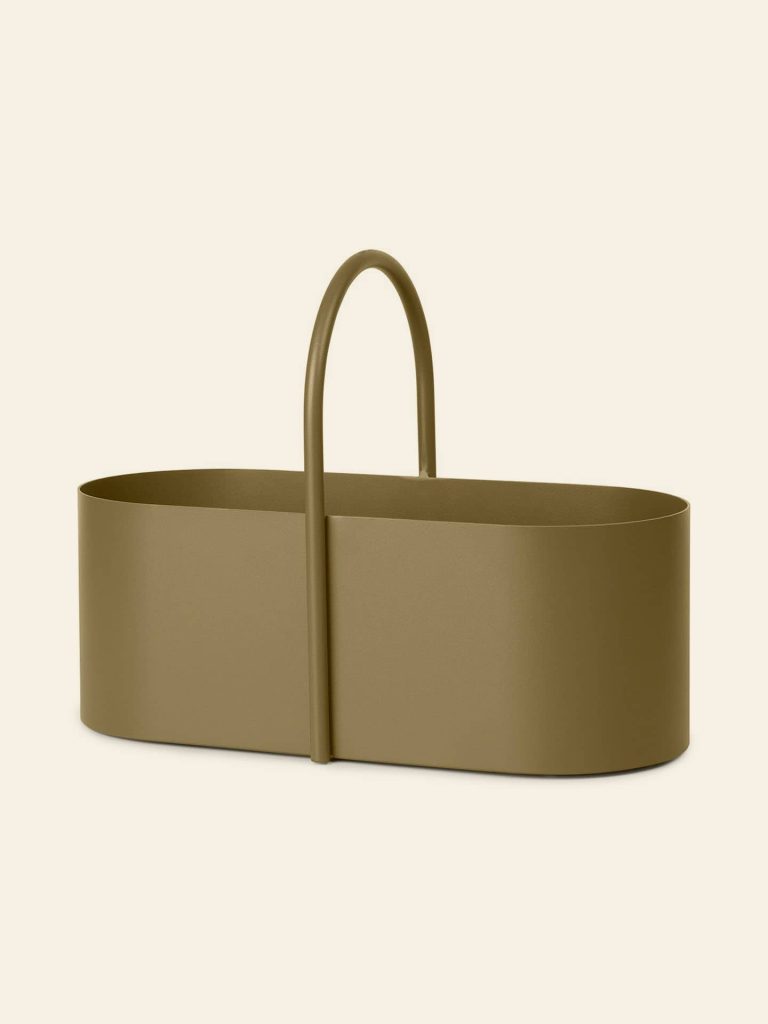 Who says a toolbox needs to be in that stereotyped, rectangular look all the time? Whether you're an avid gardener, event hostess, or just want something to lug around your stuff at home, the Grib Toolbox is the perfect accessory for you.
The Grib Toolbox from ferm LIVING is a handy and stylish storage solution for your everyday needs. Made from powder-coated metal, it is easy to clean and suitable for both indoor and outdoor use. The versatile design allows you to use it in the kitchen, home office, sunroom, or anywhere else you need to store and transport your essentials.
Kelim Rug, Merge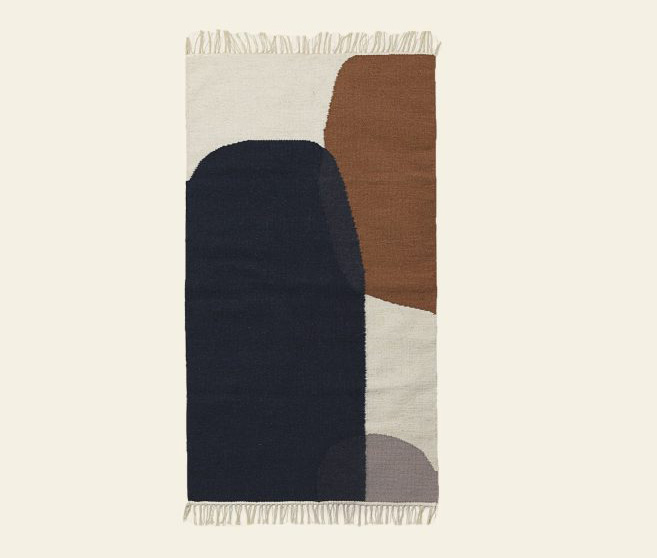 Rugs can add warmth and texture to any room, but they are not solely for visual appeal. A good design that matches your home's theme can help add a pop of colour or a bold pattern, and I believe it's important that a rug should provide comfort as well. If your blood pressure isn't immediately down a notch when you lie on it, it's not working. A rug with a soft and comfortable surface to walk on, especially in a bedroom or living room, is certainly a big plus in our book, and if this is the case for you as well, I recommend checking out ferm LIVING's Kelim Rug.
Hand-made using the traditional Punja loom technique, this rug features a unique, coarse texture and beautiful burnt hues. The geometric shapes and extraordinary colour blocking make it a perfect match for a variety of decor styles. The weaving may differ slightly between individual products from one to another, and some shade variation may occur due to the hand-dyed wool yarn, but it's what anyone should expect given the hand-made nature of this rug.
While the Kelim Rug comes in three sizes, the 140 x 80 cm size is what we would recommend as it goes well with most homes.
SHARE