6 Stylish Coffee Table (Bench) Alternatives If You Have A Small Home
Editor's Picks
6 Stylish Coffee Table (Bench) Alternatives If You Have A Small Home
WRITTEN BY Adriano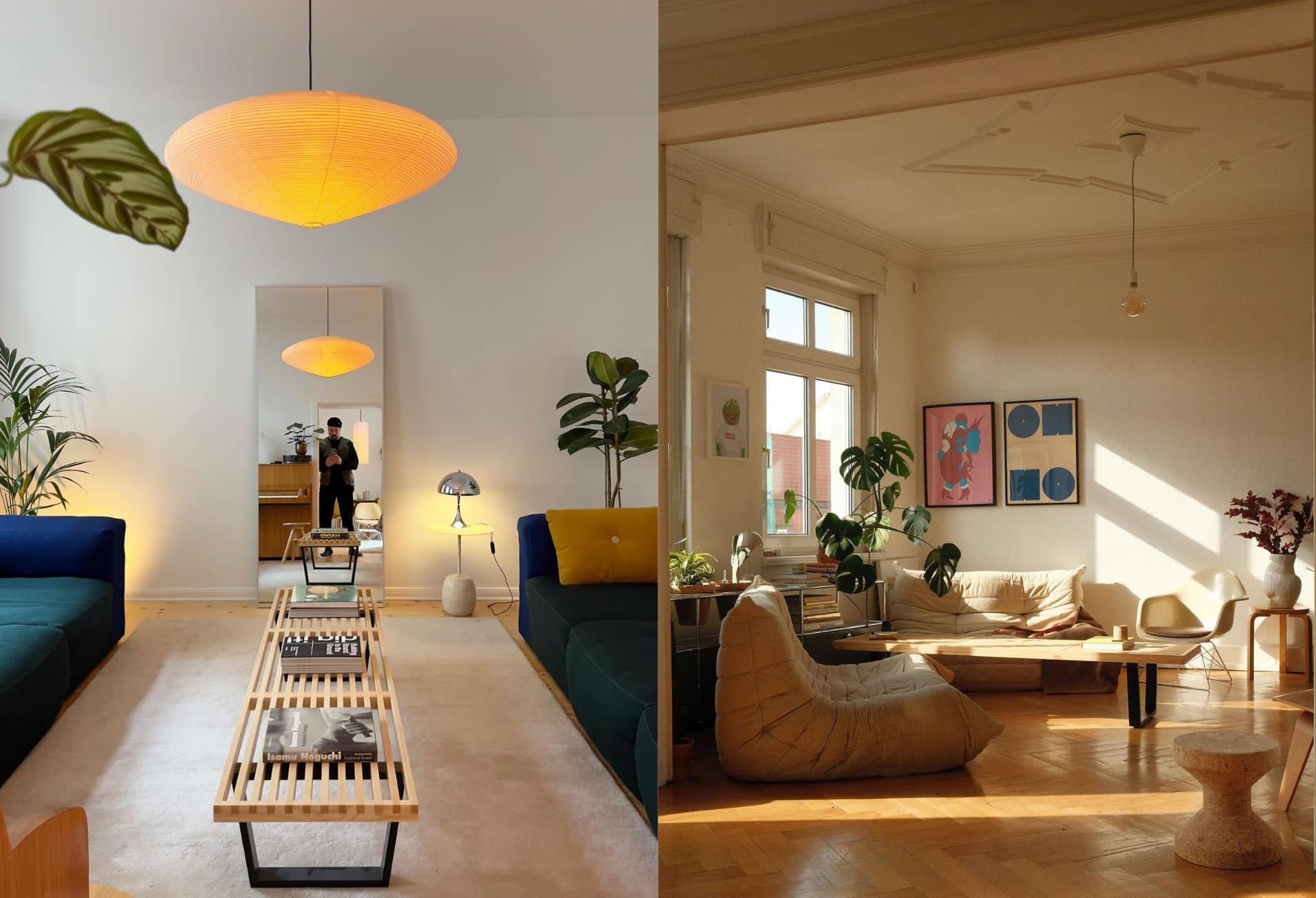 7
min read
I took a long time before I finally pulled the trigger on my Guéridon Coffee Table.
It's hard to explain in words, but having a coffee table in the living room really helps tie the whole space together. Whether you actually use it to rest your legs, place your morning coffee, or just use it as a decorative centrepiece, it's a small but really important part of a living room setup.
But I get it, when homes in Singapore are getting increasingly small, not everyone would have the space for one.
If you are someone in that camp, perhaps you should consider a bench as a coffee table instead.
Benches are naturally sturdier than coffee tables because they're designed from the ground up to support more weight. And they are flexible too. Because if you're not actually serving coffee during the occasion, benches can provide additional seating for your guests.
If you are bored of the look, you could also move it to the entryway of your home as a place to sit to put on shoes.
I was really considering a bench for my coffee table too, so here are a couple of bench recommendations that could work perfectly as a coffee table.
I initially was very close to getting the Nelson bench as my coffee table.
For those who are into design, you'd be very familiar with the legendary George Nelson – the man who designed the iconic Nelson Bench in 1946 for his office at Fortune magazine.
Apparently, he designed the slatted bench to discourage visitors to his office from staying for too long. But turns out his "bad" design was one that people really loved, and today it has become a timeless design classic.
The bench is available in different sizes, making it easy to choose the perfect fit for your living room. Its solid wooden structure and clean lines provide a sturdy foundation for your coffee cups, books, and decorative items. The Nelson bench's versatility also means you can use it as extra seating when you have guests over.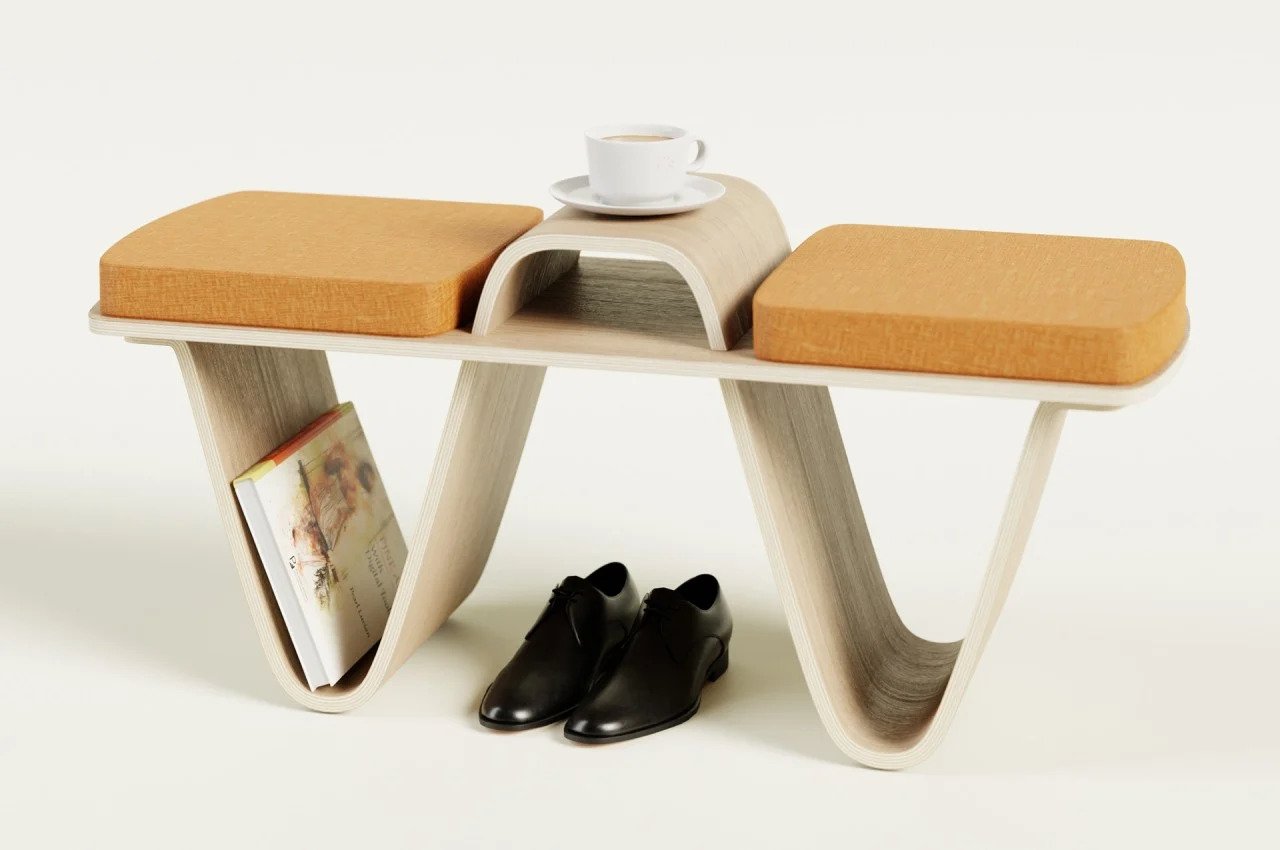 Now here's a bench intentionally designed to double as a coffee table too, or vice versa. Designed by Ricardo Sá, the Yankee Design Coffee Table is a unique and multi-functional piece of furniture. It combines the functions of a bench and a coffee table, providing a comfortable pit stop that doesn't require a longer commitment of time and effort.
One of the unique features of the Yanko Design Coffee Table is its design. The horizontal slab of wood intersecting with a wave-like form gives it a character of dynamism and an illusion of movement, making it a visually interesting addition to any space.
It can be used either as a coffee table or a bench depending on your needs, and converting it to one or the other simply involves removing one or both cushions from the surface. You don't even have to stick to either mode since leaving one cushion creates a half-and-half that serves both purposes.
In terms of multi-functionality, this furniture also provides storage options. The bottom spaces can hold books, magazines, or even unused cushions, while the middle cavern can be a spot to hide phones and remote controls. The hump in the middle could even be a place for a cup, though its somewhat curved shape means you need to be mindful when setting your drink down.
If you're looking for a coffee table that's a little more fun, the Weekday Bench from HAY is one to look at.
The Weekday Bench was designed Hannes & Fritz in 2018, and came about after the designers experienced a lack of seating at a dinner party, inspiring its creation. Its simple yet robust design and softly rounded joints invite people to come together and create a social atmosphere – exactly how anyone would want their coffee table to be.
Made of strong and durable pine planks, the Weekday Bench is combined with a water-based, weather-resistant surface treatment, making it suitable for both indoor and outdoor use in a variety of settings.
It comes in different sizes, finishes, and colours, giving you the flexibility to choose one that best suits your coffee table setup. You can also supplement this furniture piece with seat cushions in selected textiles for extra comfort.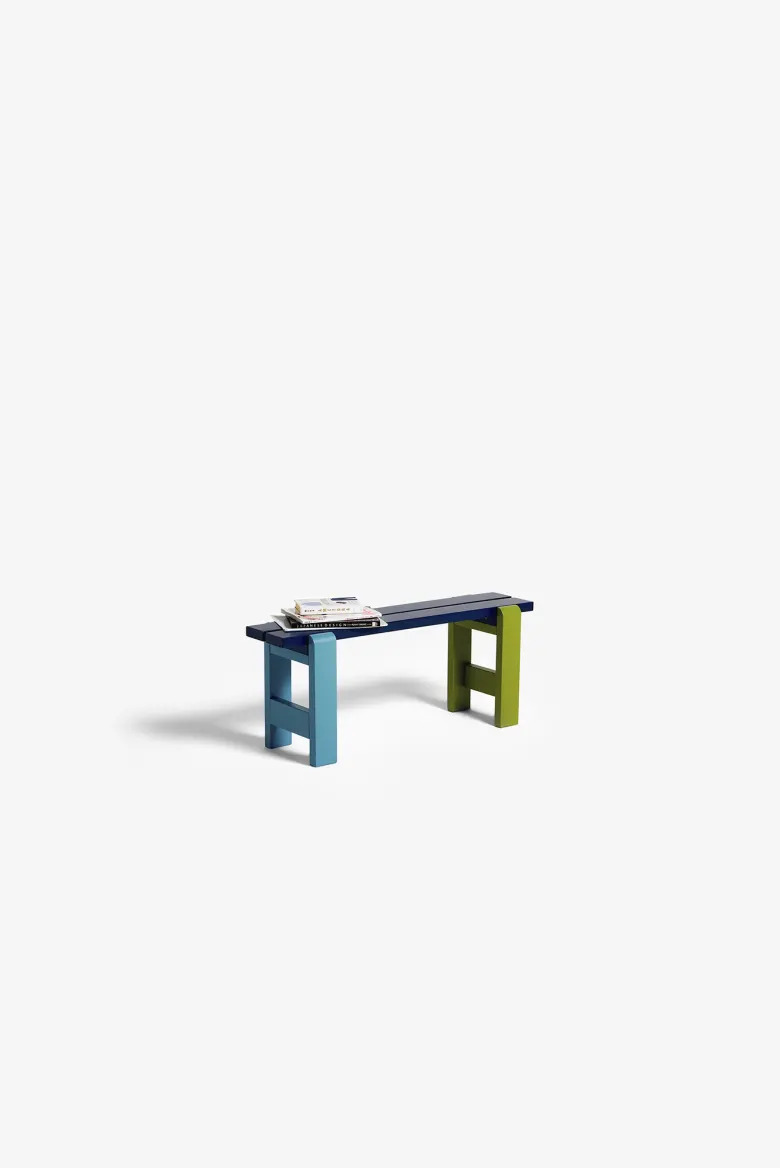 For those looking for something special, there was a recent collaboration with End Clothing, which you can check out here.
For those looking to create a contemporary coffee table setup, this next item is a great option, as it offers a modern and stylish aesthetic.
Designed by Thomas Bentzen and made in Scandinavia, the Muuto linear steel bench comes from a region renowned for its minimalist design aesthetic. It easily complements any outdoor setting too as it is made with powder-coated steel, and it's sturdy and durable enough to hold all your coffee table essentials, such as books, magazines, and decorative items. Its slim profile also makes it easy to move around and position wherever you need it.
The Muuto linear steel bench is available in two sizes, so you can choose the perfect one to fit your space.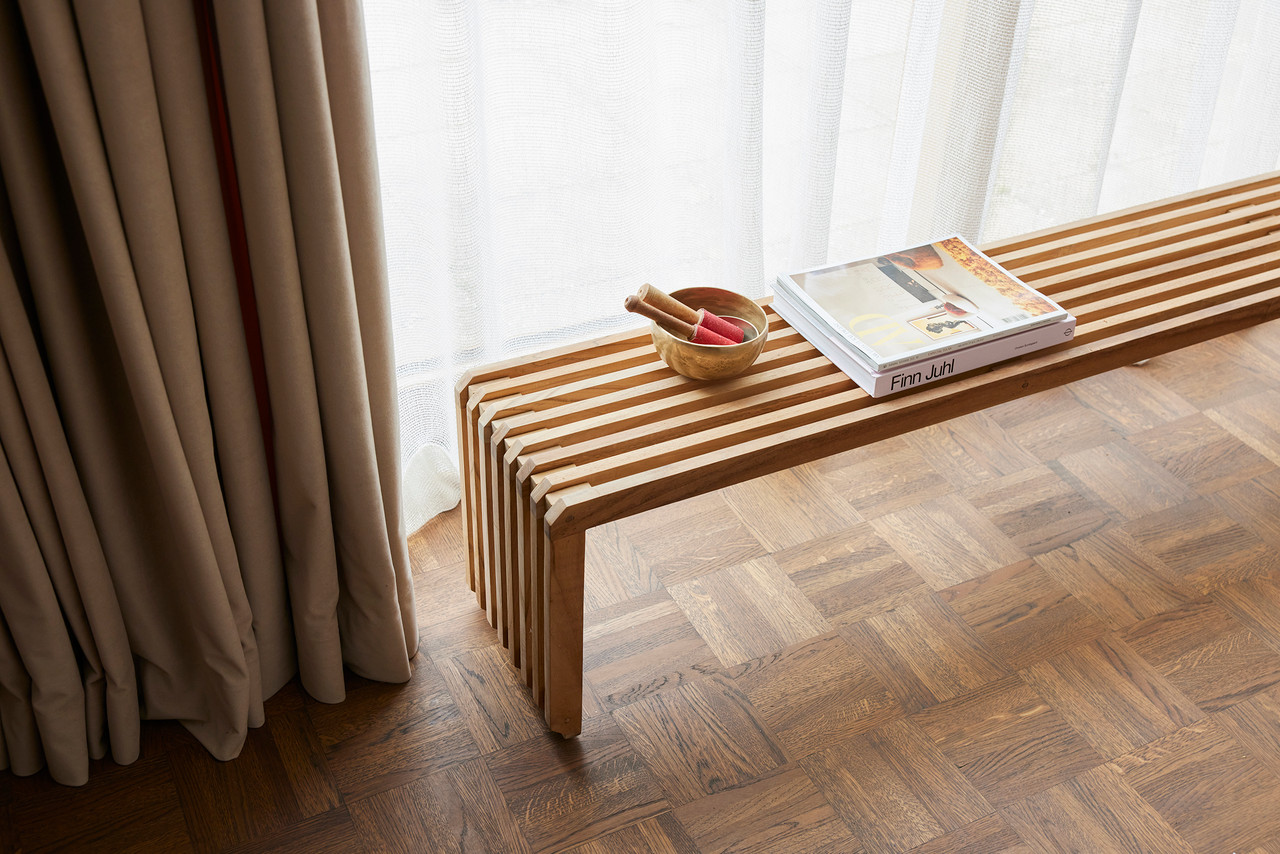 For fans of slightly more retro decor, HKliving is a homeware brand based in the Netherlands that offers a range of 70s-inspired mugs, lamps, crockery, vases, and soft furnishings. The Slatted Bench is a perfect example of HKliving's bohemian European feel, with cleverly matched textures and colours that feel vintage-inspired yet contemporary.
This wooden bench features a simple yet ingenious design with individual wooden slats built into a robust and stable bench in a slatted frame look. Available in two sizes and many different colours, the Slatted Bench is made of Sungkai (ironwood) or teak, depending on the model, and is a natural product, so do note that the colour and shape can vary slightly.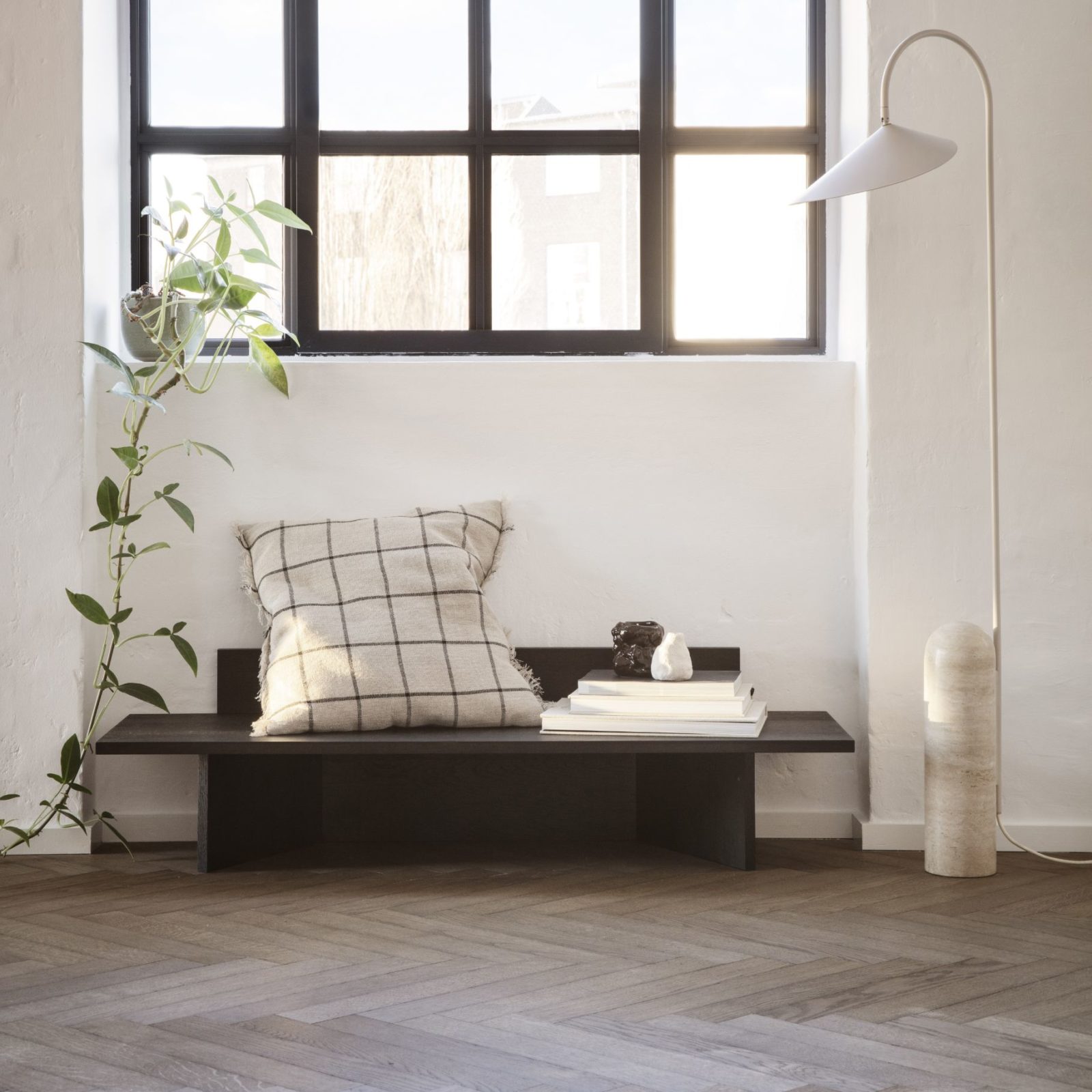 My last pick is the Oblique Bench from ferm LIVING. It is a stunning and minimalistic piece of furniture that combines Japanese craftsmanship with Scandinavian design.
Made of solid oak wood with a natural oiled finish, this sculptural work of art makes for an excellent coffee table.
It has a minimalist design and the solid oak construction provide a sturdy base for your coffee cups, books, and decorative items. The bench's low height is perfect for a coffee table setup, allowing you to create an inviting and cosy atmosphere in your living room.
The Oblique Bench is available in two colour options, Black Oiled Oak or Natural Oak. I do particularly like that black finish – either way, it will be a great addition to a minimalist set-up.
Special credit to @minimal_interior_space and @smnstr_ for the cover photos.
SHARE