10 Home Office Upgrades You Need To Work From Home
8
min read
It goes without saying that there isn't a single person that would have wished for a pandemic such as this to happen. But if (and a big one at that) we had to eke out a silver lining to the situation, it would be the gradual acceptance that working from home can actually be a new reality for many employees.

But while there are many obvious benefits to working from home, it does come with its own set of challenges.

Changing your mental mindset to work mode on Monday mornings can be more difficult than you think – especially when your "work desk" is essentially just an arms length away from your very comfy bed.

Sitting at your desk the whole day as well with a lack of movement can be an unforeseen hazard to your health too – getting the right keyboard, desk, and chair can be a much bigger deal than you think.

To help you get your home workspace up to speed, I've put together a list of essential items that we've gotten good feedback on from colleagues and counterparts.
10 Essential Home Office Upgrades
1. Cable Management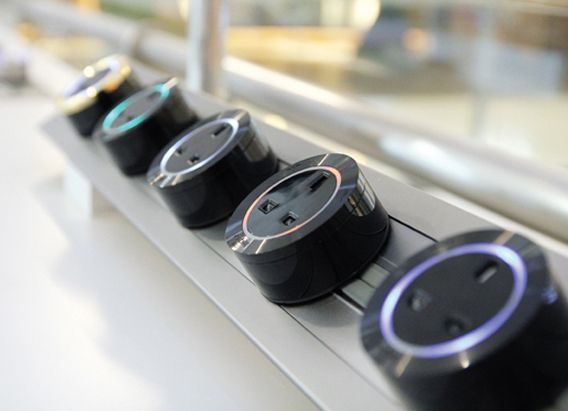 It goes without saying that having a well organised work desk can have a tremendously positive impact on your productivity. Other than clearing your clutter and organising your files, one thing that is a sight for sore eyes is stray cables strewn about the place. While cable ties can be an adequate stop gap solution, nothing can compare to the Eubiq Power & Data Management module.

You could have possibly seen it before on a Facebook online video, but there is a reason why this has been showcased in many advertorials – it just works. Clad in a sleek metallic track and accented with a coloured LED, this power outlet system is really a brilliant option to have if being neat and tidy is something that you want to abide by – even at home.
2. Split Keyboard For Better Typing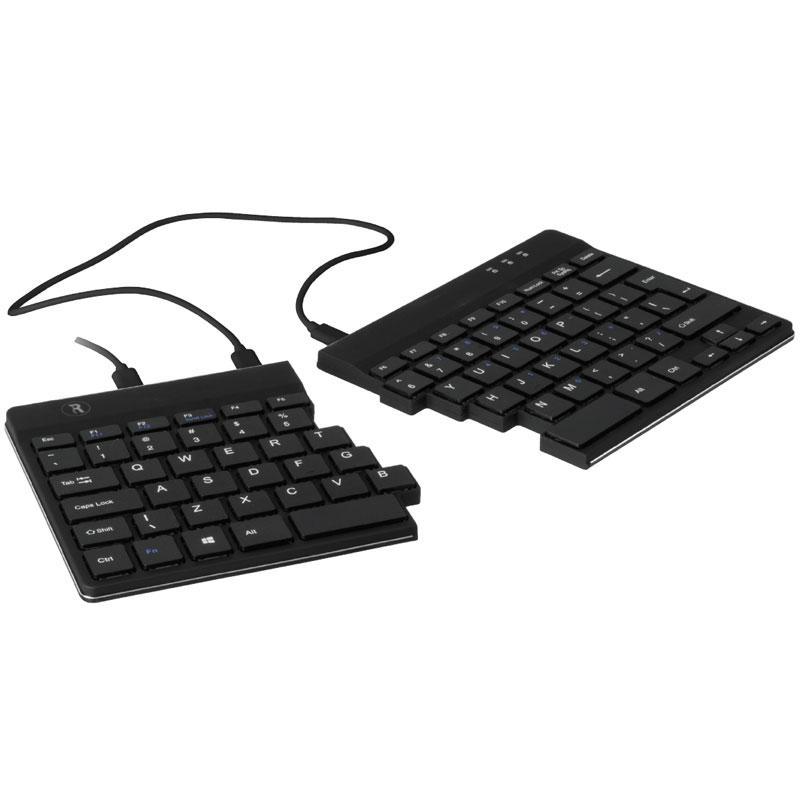 Of course this is very much dependent on the nature of your job, but for those whose fingers never leave the keyboard much during the day – you'll definitely understand the need for an ergonomic solution. If you've never used a split keyboard before, or let alone seen one, I do understand it may look weird the first time you lay your eyes upon one. But let me try and convince you of the merits of using one.

The primary reason why split keyboards are a worthwhile investment is because they reduce ulnar deviation. This happens when the wrist is bent outward in the direction of the little finger, which then causes the carpal tunnel in the wrist to constrict. And when this constriction happens (let's not go into details here), it is a painful thing you'll want to avoid.

Besides this, split keyboards are known to allow you to adopt a more natural position to better accommodate your body's posture. Obviously, this is much better for you in the long run and helps to minimise strain and fatigue in the long hours that you sit there working.

This particular split keyboard also features a compact design, which doesn't take up too much space, and also has the benefit of it being a road travelling companion!

3. Minimalist Organiser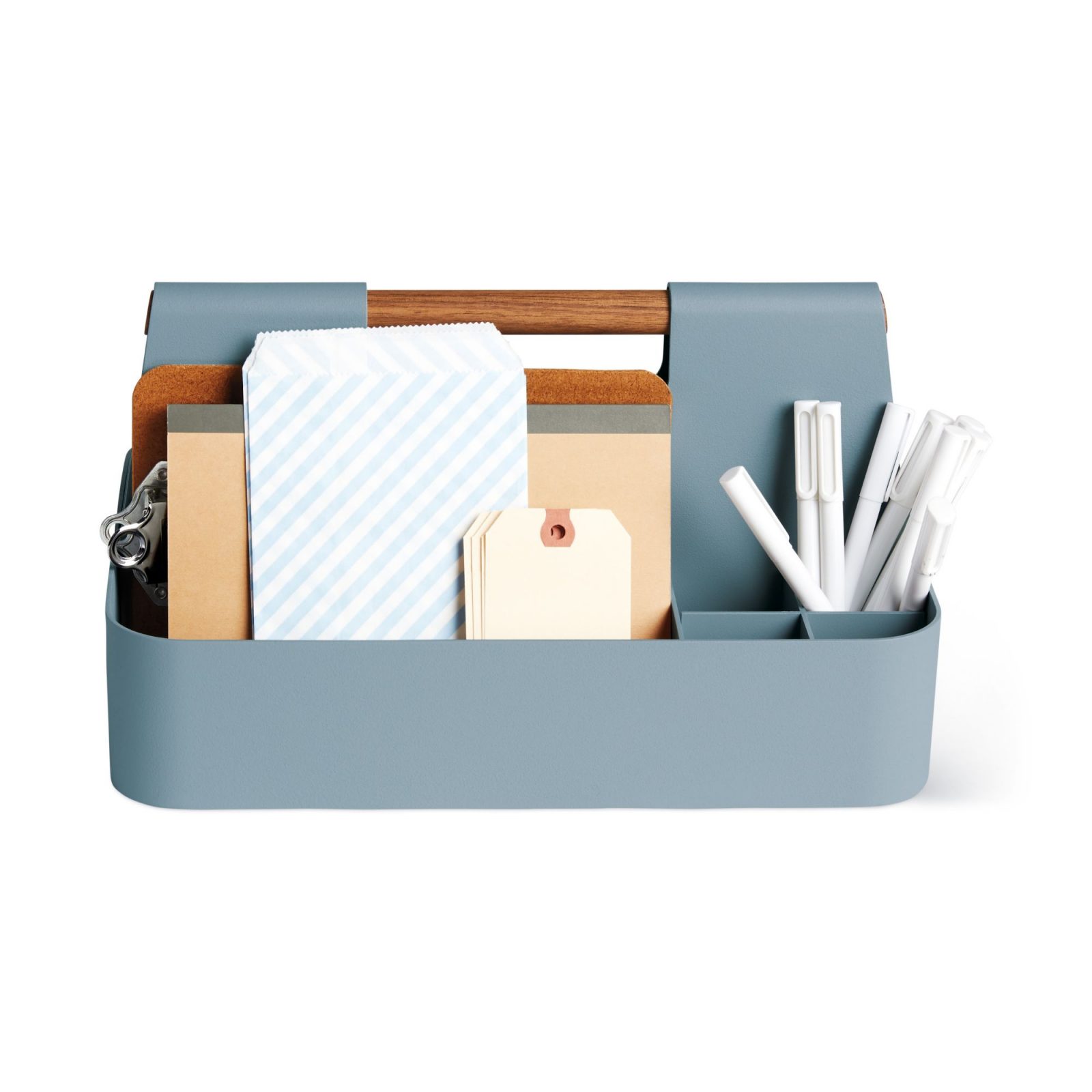 Unlike the first two, this minimalist organiser by Most Modest is more of a nice to have rather than a must have. Of course, there are much cheaper organiser options out there, but none are able to achieve as sophisticated a look as this one.

Finished in a variety of 4 colours (the moss green is really quite something), it looks distinctive and will really help to complete the "I have it all sorted out" look on your work desk. It is constructed out of a durable powder-coated aluminium frame which should help it last the mile as well.

4. Desk Pad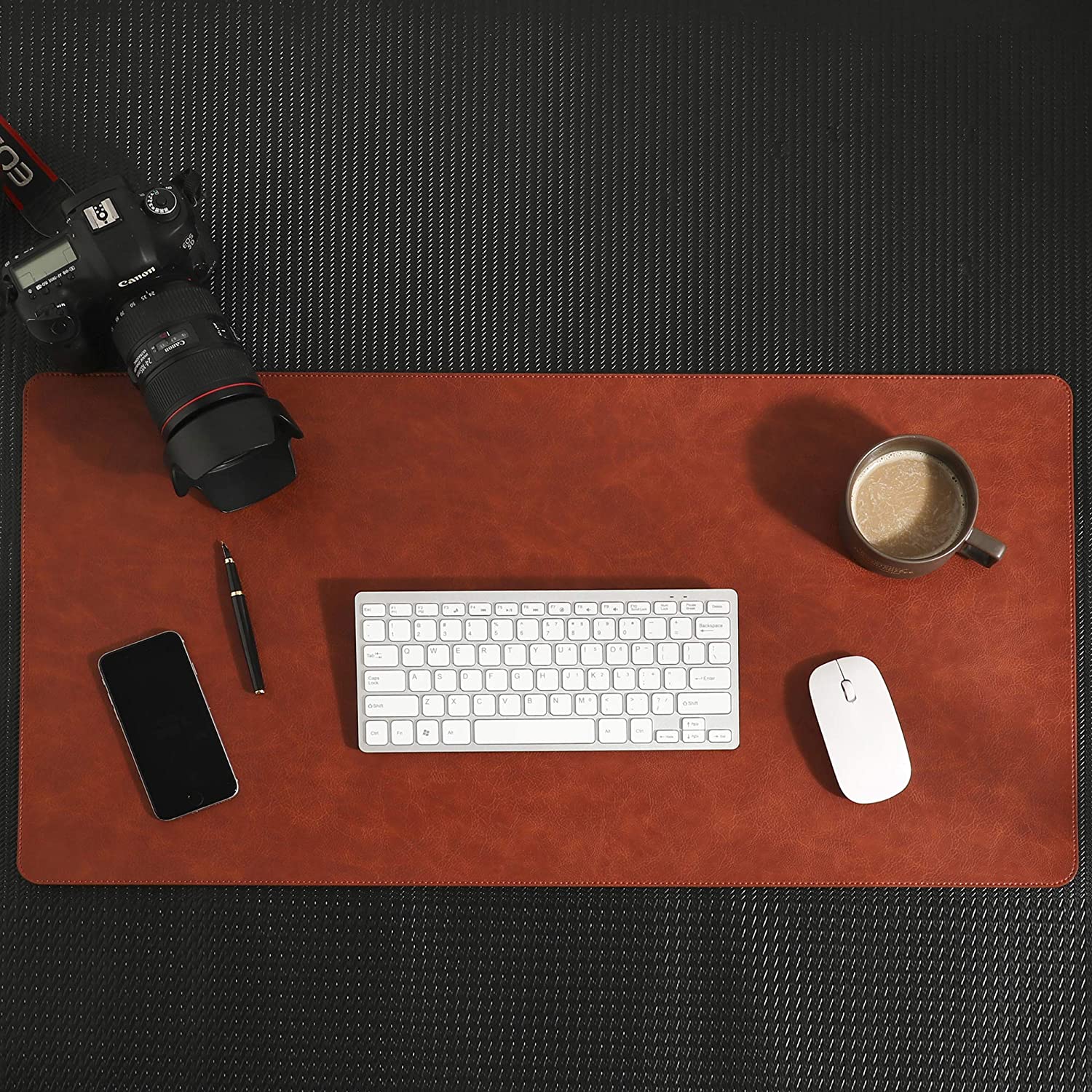 Like the previous selection, this cork and leather desk pad has several advantages up its sleeve that is not apparent upon first glance.

First, its sleek leather look definitely helps to give your work space a much more polished look. It is also a dual sided mat, made out of a unique blend of plant based cork on one side, and a high quality PU leather on the other. So essentially if you are tired of the dark smooth leather look, you can just flip it around to the cork side for a different look altogether.

Lastly, it is made out of eco-friendly and sustainable materials – which is something definitely important especially in today's world of waste.

5. Cleaning Up
This could be a bit of a stretch for some people in terms of its price tag. But for those who are into design and are more concerned about the look than anything else, this could be something of interest to you. Ever seen those red/blue plastic dust pans from your nearby neighbourhood knick knack shop? Well, this is the designer upgrade on that.

While yes it is just used to sweep up dust or crumbs of food that might have fallen astray on your desk, it is hard to put a price on such well designed products sometimes!
6. Light It Up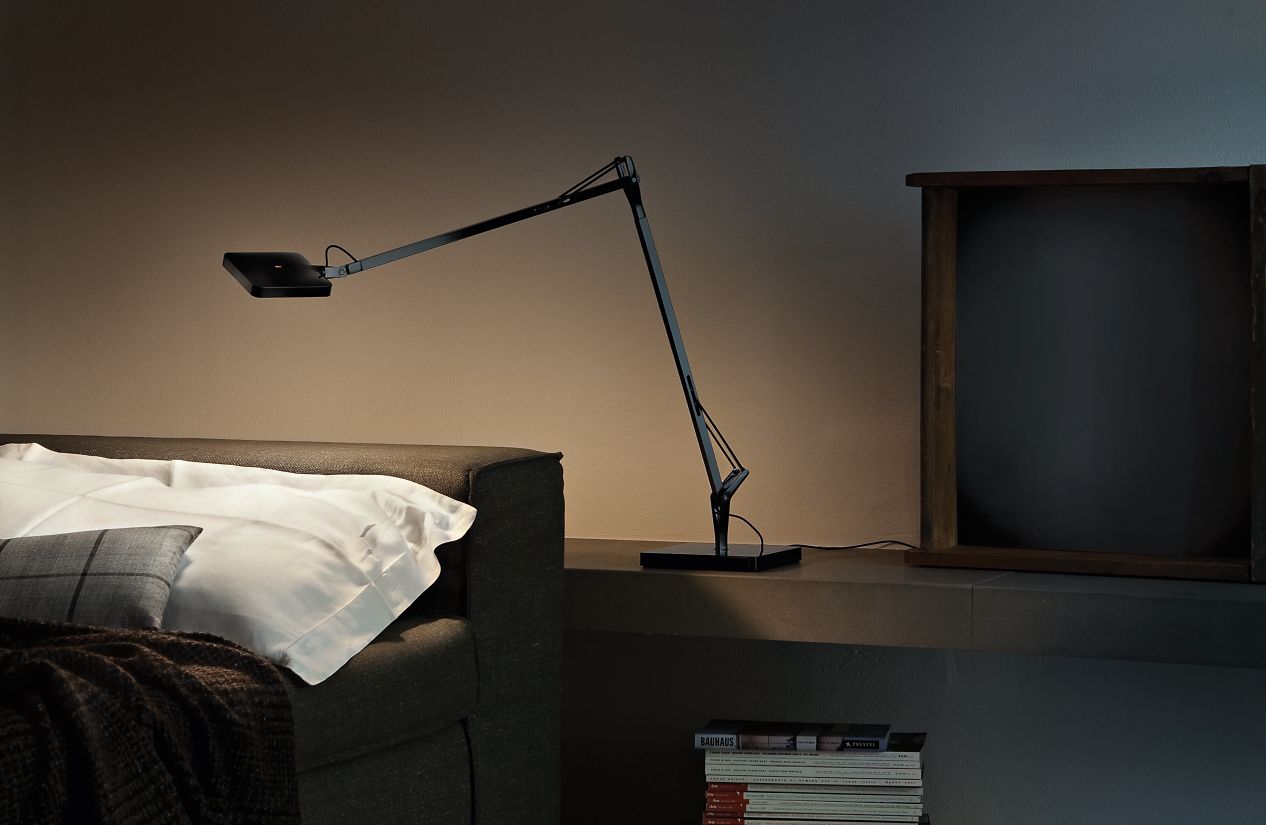 Here is something that many people tend to overlook – the lighting conditions of your work environment. Studies have shown that natural light has greater effects on morale, energy and stress levels than you would think. Here's a tip for you, a study published in the Journal of Sleep and Sleep Disorders Research showed that those who sat near windows (natural light) managed to get an average of 46 more minutes of sleep per night than those who didn't.

That said, not everyone will have the luxury of having a window in their study/office area – so for those people, artificial light is definitely better than no light at all. This LED table lamp by renowned designer Antonio Citterio is a really nice piece that is both functional and modern at the same time. It is an LED lamp (important for energy savings), and the warm, soft light that it effuses is surprisingly bright.

7. Throwing Away Waste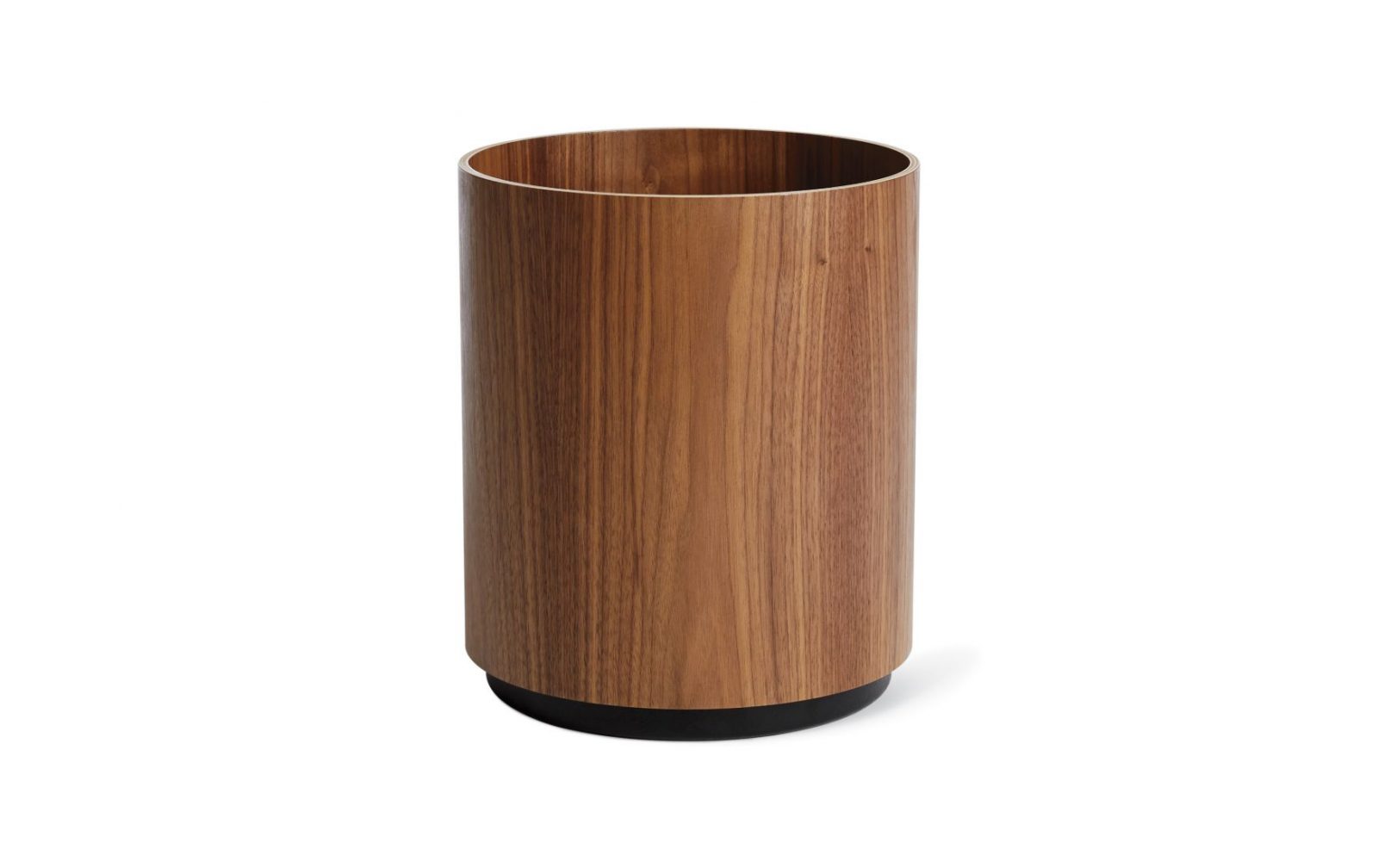 I guess you could say that this is in the same category as the wonderfully designed dustpan – it is at its core just a place to throw your rubbish. But if you're the type that has dedicated some funds for a nice table, lamp, and chair, you might as well go all the way to complete the look of your stylish office.

This wooden shell wastebasket designed by Jens Risom stands out from its peers with its sleek looks and slight levitational look – something that was purposefully designed atop its plastic base.
8. Telling Time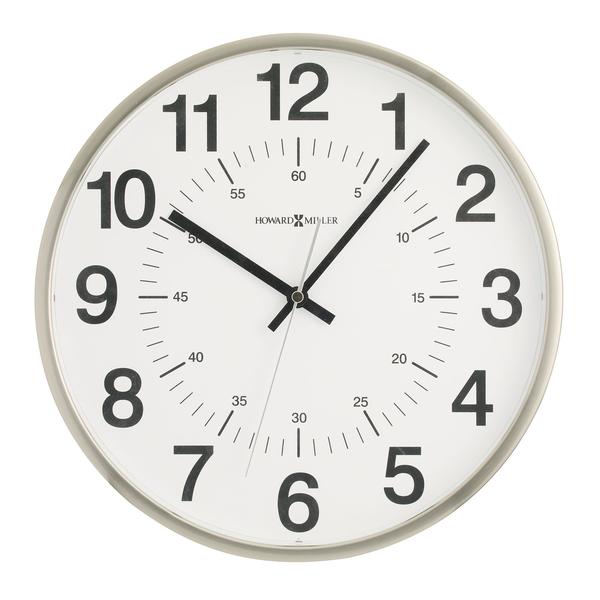 If you were thinking at first glance that this was a Herman Miller clock, you are actually not too far off from the truth. This minimalist clock by Howard Miller was actually founded as the Herman Miller Clock company in 1926 by D.J. De Pree (the founder of the Herman Miller furniture company). In 1937, the clock company was handed over to his brother-in-law, Howard Miller, who renamed it.

While everyone uses their phone nowadays to tell the time, there is still something about looking up at a traditional clock at the end of an exhausting work day to see that the time you've been waiting for has come – in a stylish way no less.
9. Sitting Comfortably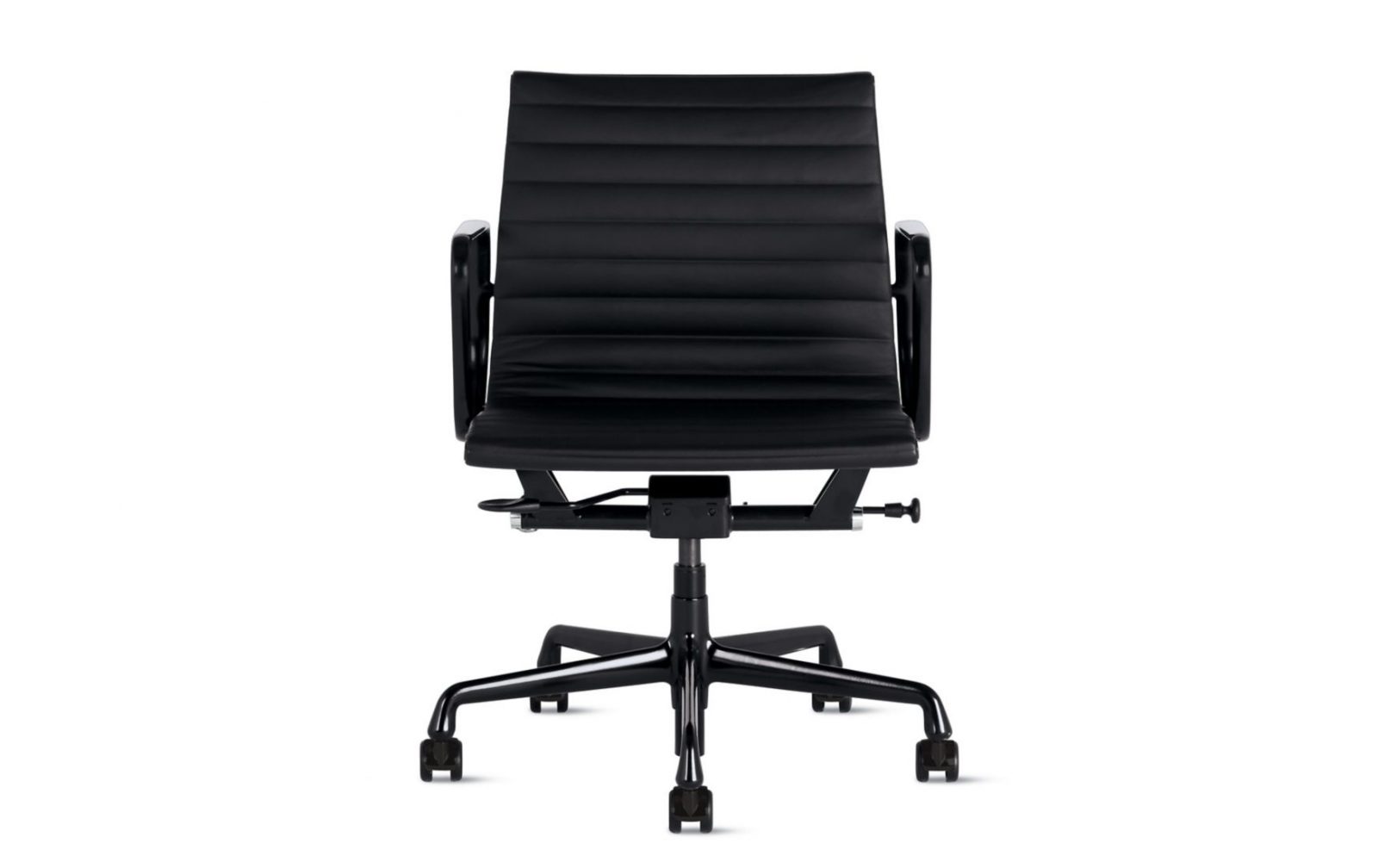 There's a reason why some chairs can cost in excess of 4 figures, and yet people are still willing to stump up the cash for it. And that reason has a lot less to do with the design and brand than you'd think.

For those in the know, having a chair with the right ergonomics is probably one of the more crucial things that I would advocate on this list. Buying a cheap office chair might leave you with a heavier wallet, but you could end up with a bigger bill after heading to the chiropractor for shooting back pains. No exaggeration – it really does make a world of difference.

If you're gunning for something out of the ordinary, this Eames chair with its all black frame is a stunning example.

10. Portable Light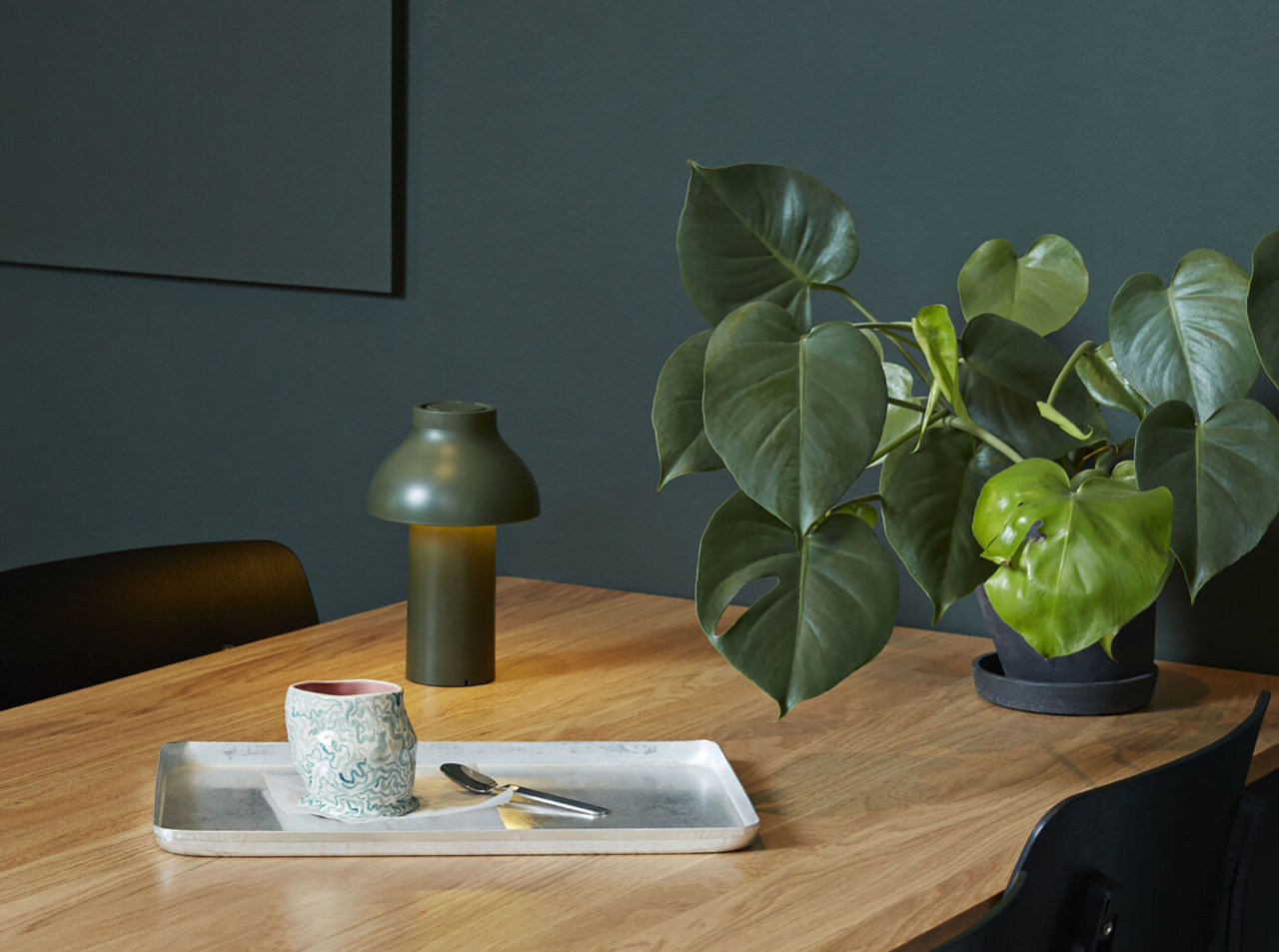 I'm sure we don't have to go into the specifics of why light is important again (see number 6). Here is a table lamp by Hay that has a neat trick up its sleeve – it is a chargeable portable one. If you're one of the fortunate ones that has a big enough house, sometimes working in one place constantly can get you down. Moving around, working in different spots can sometimes be stimulating and provide you with bursts of inspiration.

So having a portable lightweight yet stylish light source to bring about with you is very viable with this lamp. It comes in three colours, but again, I am particularly taken in with this lovely Olive green colour.
Visit the Stacked Store for more home products!
SHARE