10 Bathroom Accessories That Will Spruce Up Your Bathroom
6
min read
For most people, the bathroom is an often neglected area in the house – and it's easy to see why. It's small and hidden, plus how many times do you possibly need to use the bathroom in a day? It makes more sense to dedicate time (and money) to decorating the more commonly used spaces in your home, right?

Well, what if I tell you that you really don't need much other than a few carefully selected bathroom accessories to make your toilet trips a whole lot more enjoyable? An easy way to achieve that is to select bathroom accessories that fulfil an important function, but yet are still aesthetically pleasing.

So precisely because decorating your bathroom can be a tricky one, we've decided to round up some of the more stylish pieces that can really elevate your bathroom outlook.

1. Laundry Hamper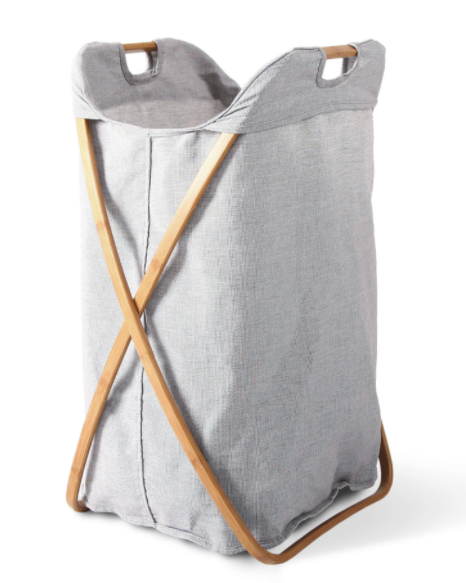 A laundry hamper is something many people overlook, but it certainly is an important piece to consider given the amount of space it can take up in an already small bathroom. I do know of people who just leave their dirty clothes in a pile on the floor – but as someone who has been on the receiving end – it really isn't an appealing sight to look at.

This laundry hamper by Gudee comes in a minimalist shade of grey, with a bamboo frame that is light and yet sturdy enough to carry to and from the washing machine – an important consideration you don't want to forget!

2. Toilet Paper Stand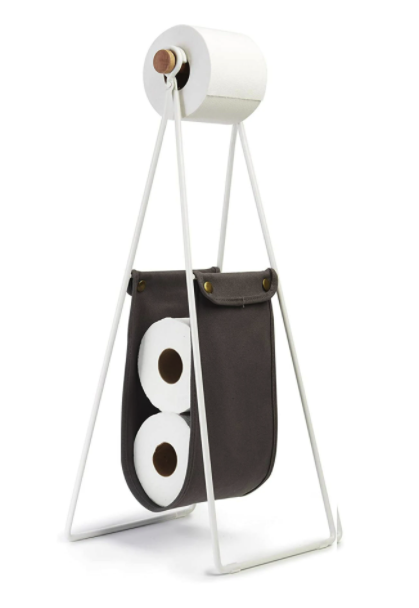 Most people would have a standard toilet roll holder attached to the side of the wall, but if you want something more visually attractive and yet still be absolutely functional, this toilet paper stand by Umbra Slinger is a worthy candidate.

It is made out of a metal (frame), beech wood (holder), and a cotton (sling). The sling is washable, and reversible – for a different look. The best part? You can use the sling to store more toilet rolls or even magazines/books for your viewing pleasure.

3. Weighing Scale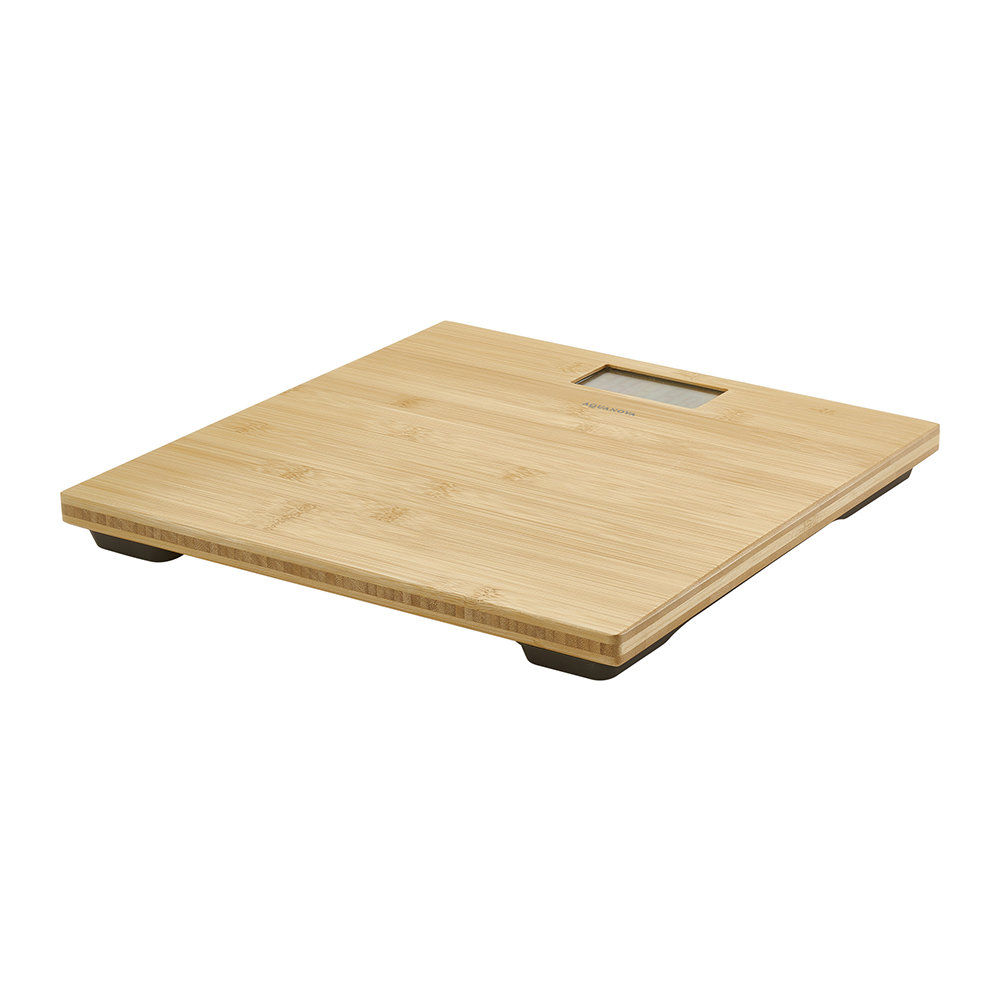 For those that have a nicely renovated bathroom, having those ugly plastic weighing scales just won't cut it. If you are into a more natural look, this weighing scale by Aquanova could be a good fit with its light wooden finish. It is made out of 70 percent Bamboo and 30 percent ABS (a type of plastic).

4. Bathroom Mat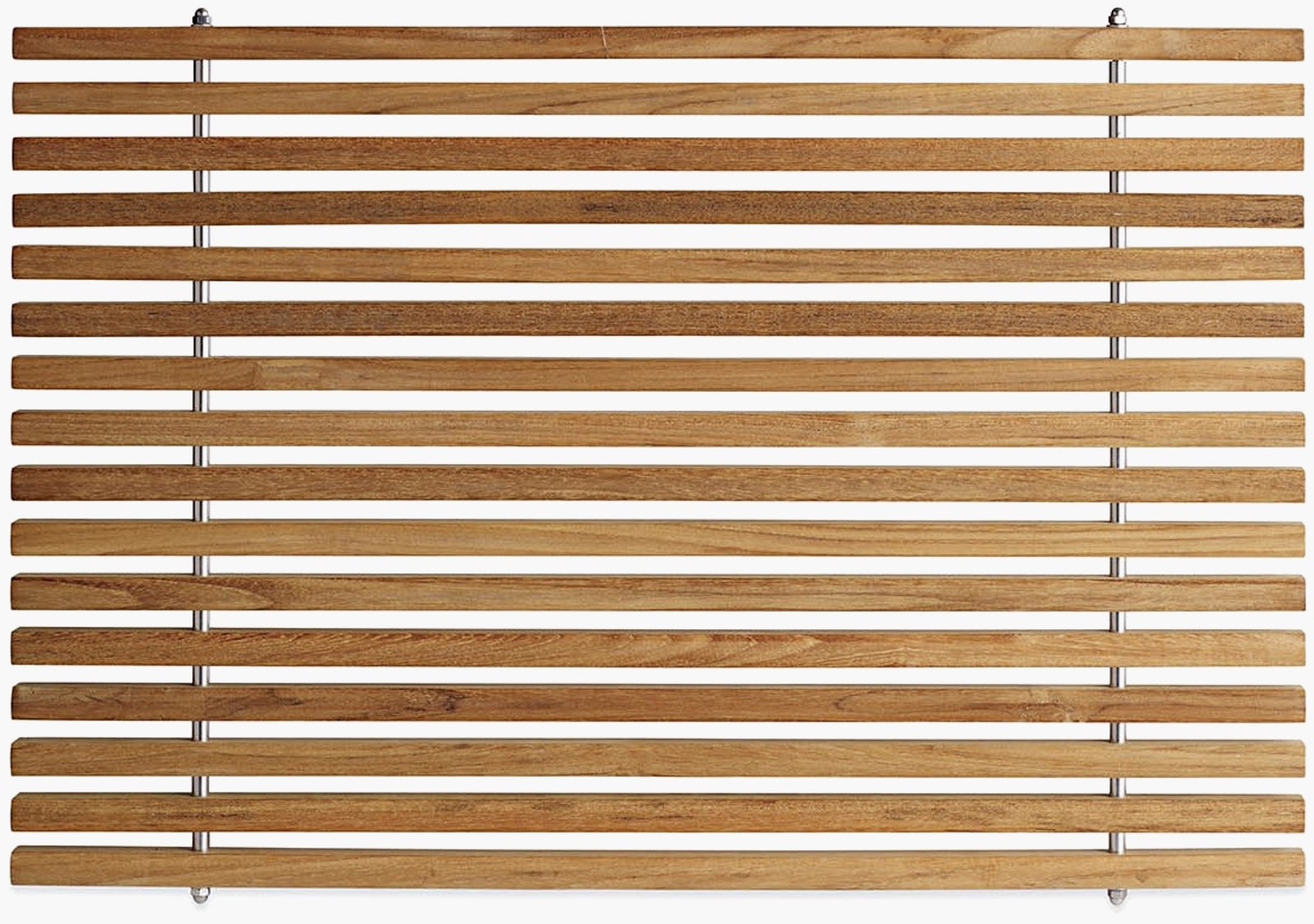 This bathroom mat is designed by Mogens Holmriis – an architect well known for his teak chairs and tables. Calling it a mat is a bit of a misnomer here, as it really is more of a raised floor panelling if anything. Made out of teak and stainless steel, it is moisture resistant and very much more durable than any of the other rubber mats that most people would usually buy.

It's definitely a high quality piece that is made in the US, and comes with rubber feet that prevents slippage and will protect your bathroom floor as well.

5. Bath Towel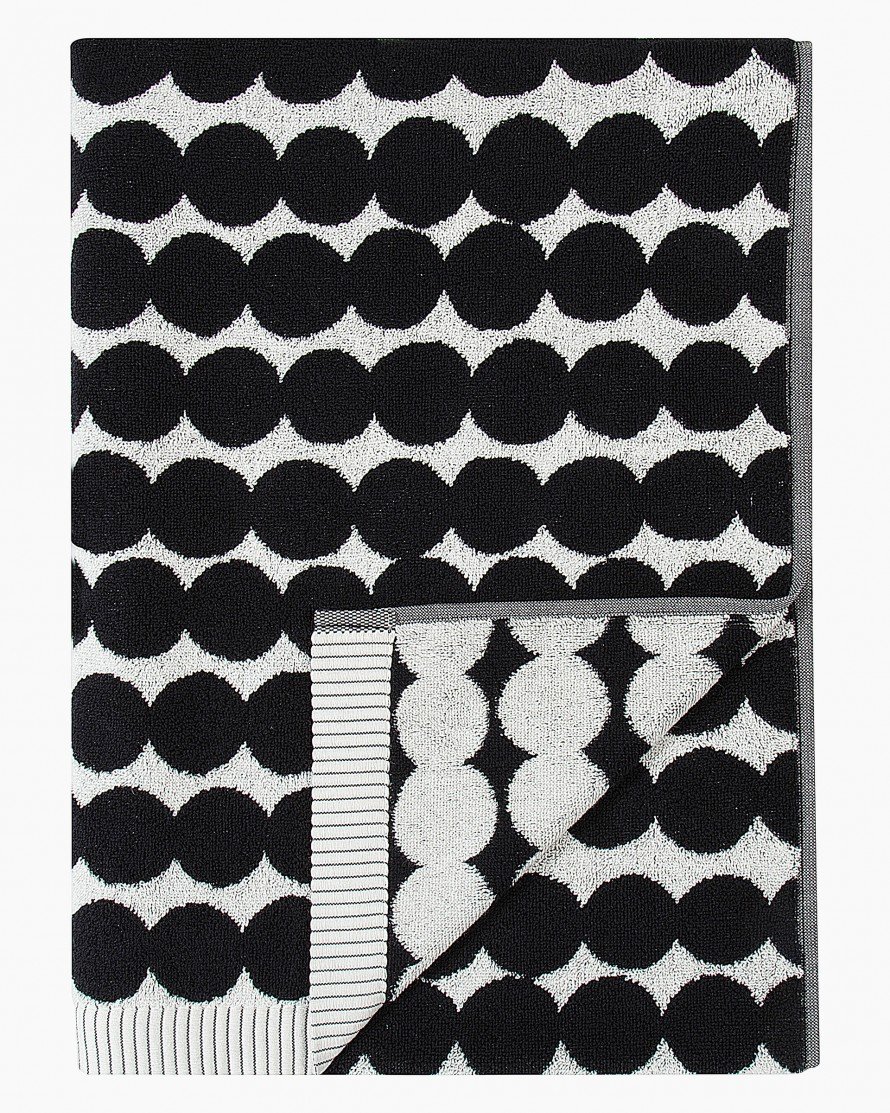 Most people wouldn't think too much of a bath towel, but when you do hang it up, it can function as a decorative piece as well. This bath towel by Marimekko shows off a Räsymatto pattern, which is a pattern designed by Maija Louekari.

It is made out of 100 percent cotton, and comes in standard colours of black or white.

6. Toilet Brush

A toilet brush is one of those things that many people overlook – especially so when you've first moved into a new house, and everything is fine and dandy. While there is really nothing glamorous about a toilet brush, it really shouldn't be an ugly eyesore in the corner of your bathroom as well.

This toilet brush by mDesign is a fine example of a design that is simple, and minimalist enough that you might not even notice it at all. It is quite a tall one, but it is narrow as well, so it's a good choice if you're short on floor space.

7. Pedal Bin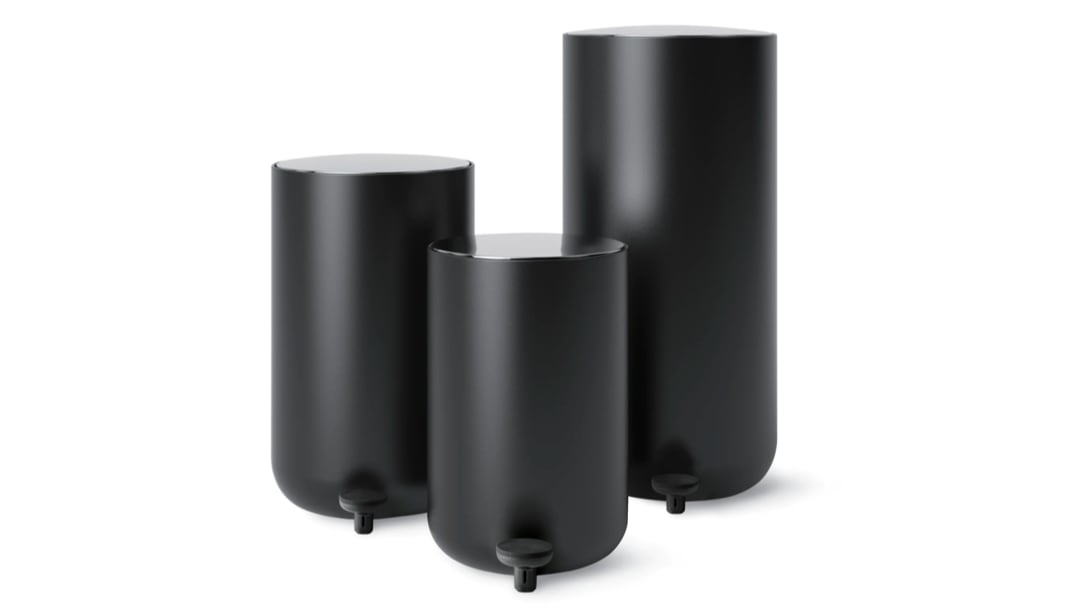 Here at Stacked, we are big fans of simple and yet stylish designs, and this pedal bin by Norm Architects is no exception. It comes in a beautiful shade of matt black or white, and even has three different sizes to choose from as well.

It's made out of a powder-coated steel (for that matt look), and a removable plastic liner for easy cleaning. The push medal to open the bin is really just the icing on the cake!

8. Toilet Brush and Waste Bin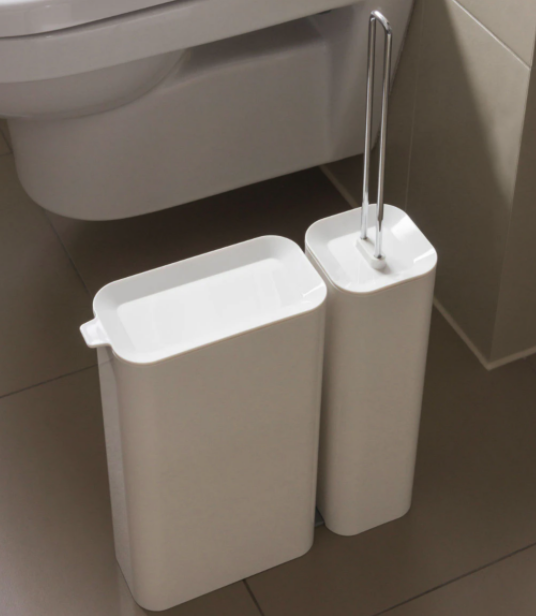 For those people that rather a 2-in-1 solution to their waste and cleaning items, this toilet brush and waste bin set by Studio Domo could be a viable option. It has a very simple and clean look, making it an easygoing design that can fit into most people's bathrooms.

9. Shower Storage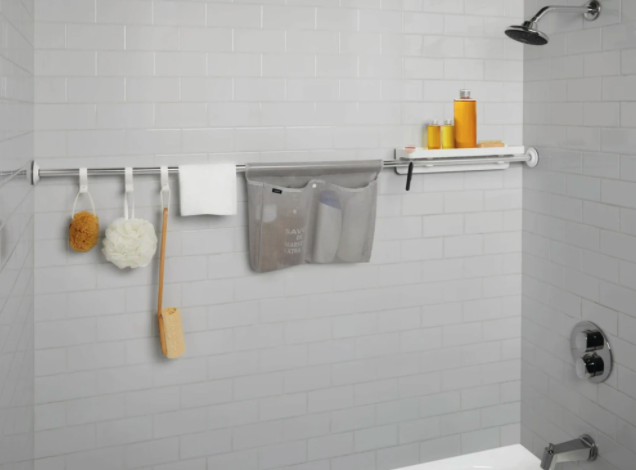 This shower storage rod by Umbra is brilliantly designed for a problem that many people face in smaller bathrooms – the lack of storage space. If you do not want to do any sort of drilling or hammering, this shower storage rod features a sure-lock technology that has a vacuum hold onto the walls.

It's a cinch to install, just turn to lock on each end to ensure it stays in place – and voila, you have just created additional storage for yourself. With various hooks, pouch, and a platform to place your toiletries, this is definitely one functional piece you have to consider.

10. Towel Ladder

While this is an item that most people should already have covered in their bathroom – if you don't happen to have enough racks to hang your towels and clothes, this towel ladder by Norm Architects is a minimalist's dream.

Made out of a powder-coated steel frame, its smooth look makes it extremely clean and easy to match in most bathrooms.
Visit the Stacked Store for more home products!
SHARE