Commentary
Will Rental Rates Drop Soon? Here's What Landlords (And Tenants) Need To Know
Ryan J
April 7, 2023

7

min read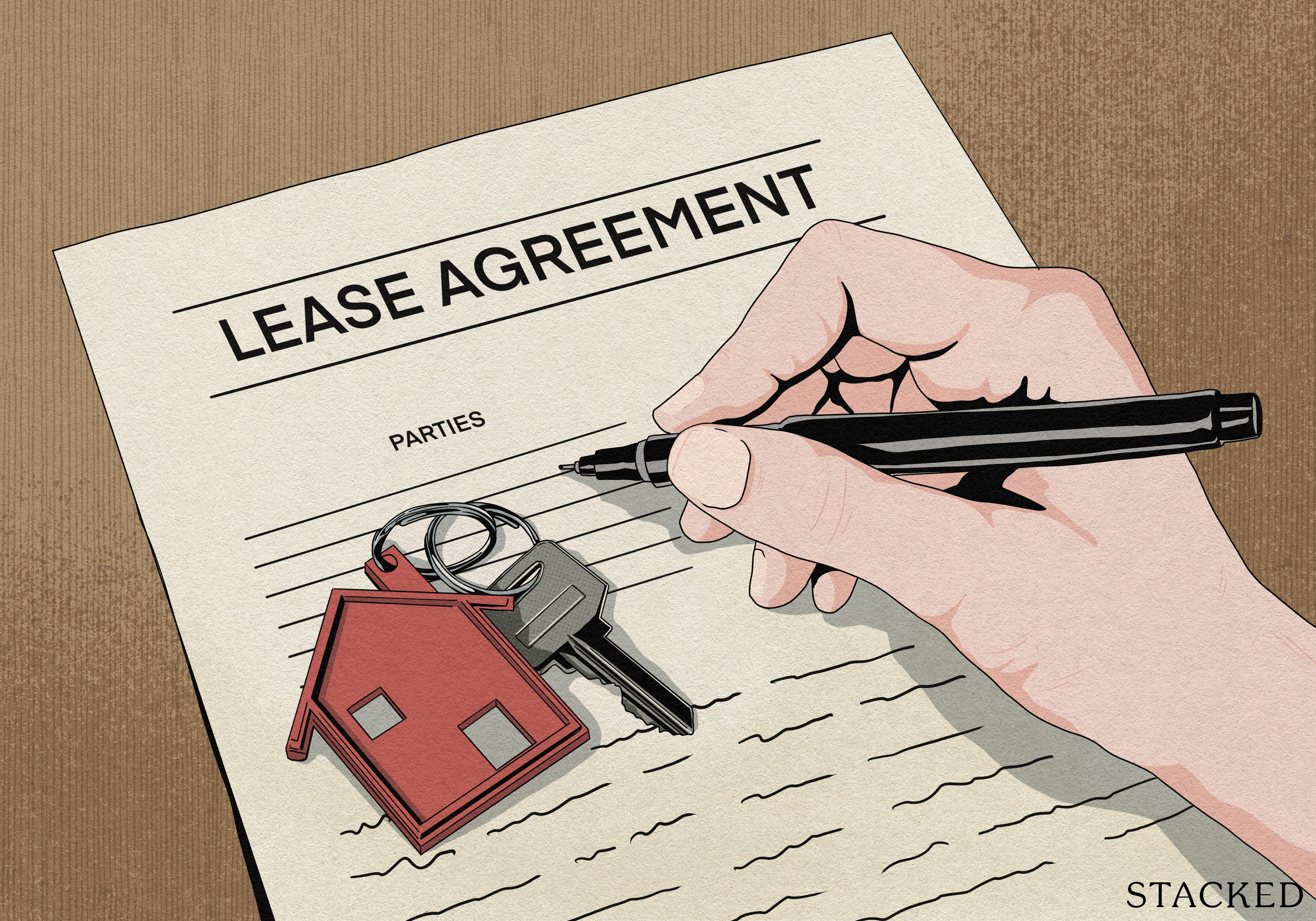 7
min read
As a landlord, if you had the choice between a short and a long lease – which would you choose?
On the surface, it seems like such an obvious answer. Who wouldn't want to have a longer lease?
But over the last year or so as the rental rates have been increasing, that answer might not have been as straightforward anymore. With rental rates soaring, it may be more ideal to go for shorter leases if possible: it was likely that, at the end of six months to a year, a tenant could be found who would likely pay more.
As we enter Q2 2023, however, we're less certain – and there may be a good reason to lock in a longer lease again. Here's what to consider (and it's also useful to know if you're a tenant):
Rising resistance among tenants
SRX flash estimates show private non-landed rental rates rising 3.5 per cent for February 2023, while HDB rental rates went up 1.2 per cent in the same month.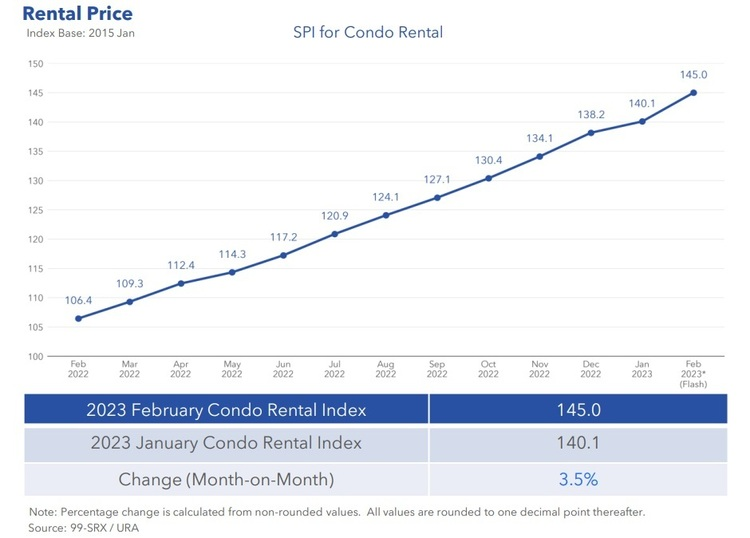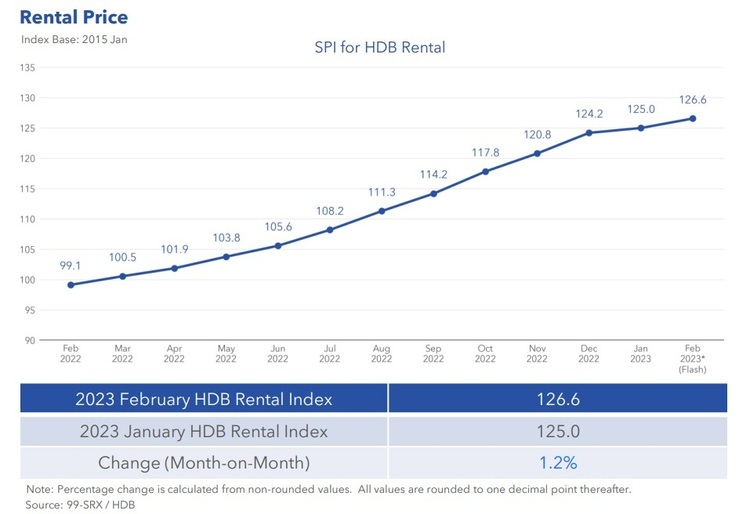 At the same time, however, condo leasing volume dropped by over 18 per cent, while HDB rental volumes were down over seven per cent.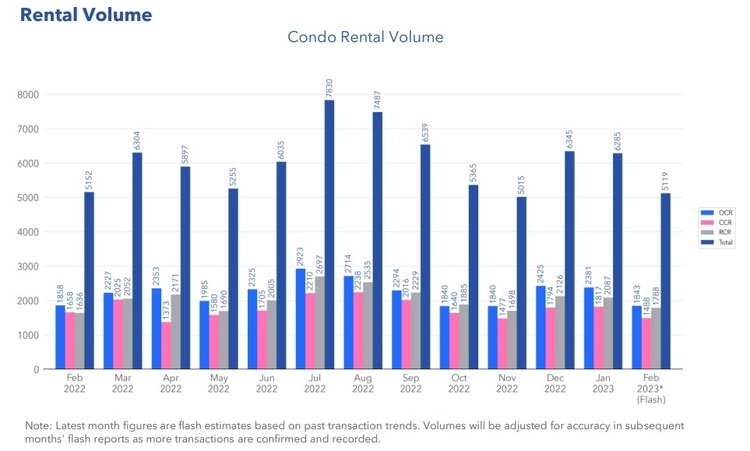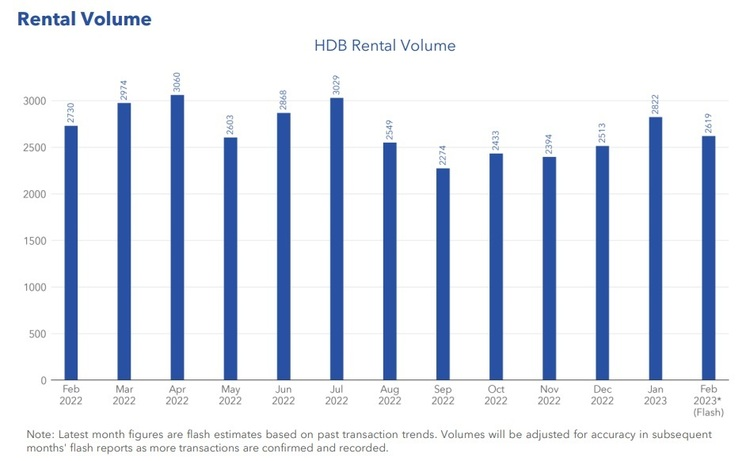 Besides this, some realtors noted that the supply crunch in housing is coming to an end due to the number of completed new launch projects this year. Especially for mega launches where there are many units that will come on the market at one go (plus the pressure to get it rented out immediately because of the high mortgage rates). One realtor explains that:
"Based on URA estimates from 2022*, around 28,800 units including ECs will be completed between 2022 and 2023. This is three times more than the number of units completed in the two years prior.
This surge is due to many projects that were delayed during the pandemic, but are now all coming to completion. So I would say the recent spike in rental prices was an aftermath of the pandemic, which is gradually being normalised."
Another realtor also explained why rental rates may seem to be rising, even as demand is actually dropping:
"Rental rates are not high just because of demand, it is also the age and location of the project. If we just look at average rental rates it can seem it's still going up, but a lot of the rental may be coming from recently completed projects, where tenants may pay more as facilities are newer."
As such, the rising rental rates on paper may disguise the reality on the ground. Tenants have been increasingly vocal about rate increases, and realtors say there will be fewer compulsions against moving, as more options enter the market.
*Data from 3Q 2022
Some arguments over the role of recently completed housing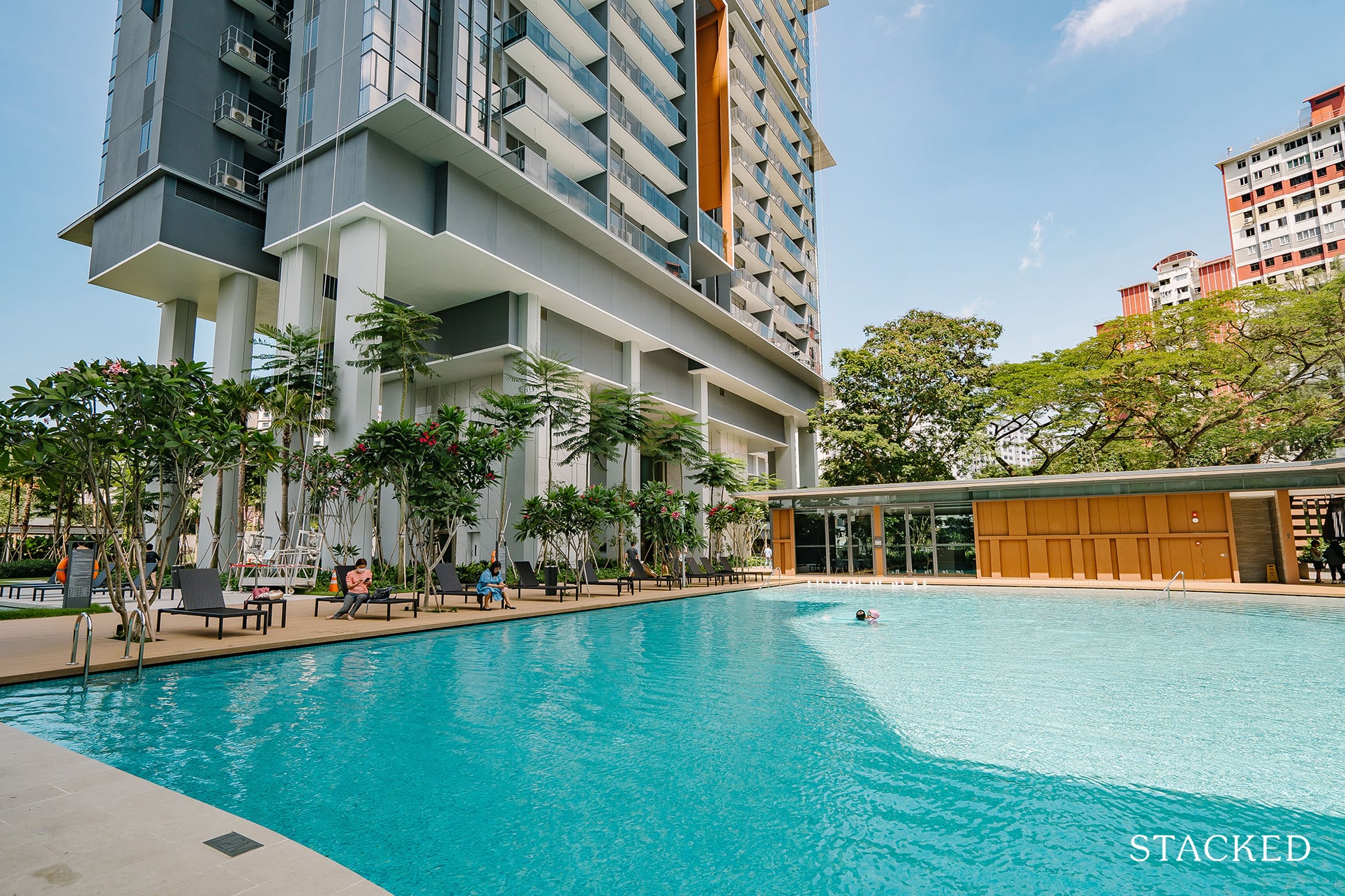 While most realtors we spoke to said that completed housing would moderate rental supply, there were some opinions to the contrary. Some realtors believe that most completed projects will go toward homeowners, rather than the rental market. One realtor from this camp told us:
"In the HDB market, those who rent out their flats are the small minority. Most HDB flats are for genuine own-stay use. We can see that demand from homeowners is so high, HDB even had to ramp up the supply.
Even with more HDB flats completed, there is no significant increase in the supply of flats to rent out. New flats still need to finish their MOP* before they contribute to rental supply, and you can see from resale flat prices that homeowners are eager to take up what's available. So we are actually maintaining a pretty tight supply, when it comes to rental stock."
Another realtor argued that we may be overstating the impact of completed housing, on the condo side of the market:
"There's no definite numbers on how many of the completed homes are for owner-occupiers, or how many are for landlords looking to rent out. But in the past two years, we've seen the demand has been strong from owner-occupiers; and among the completed condos in the OCR, most are likely for families and not for rental."
(You can check out this list of condos that are likely to be finished this year).
The realtor is referring to the fact that most purely rental assets are found in the CCR or RCR, where landlords seek affluent expatriate tenants.
*Note that flats of 3-room or larger sizes can have individual rooms rented out, if the owner is a Singapore Citizen.
Tenants trending toward resale and two-bedders in 2023
From word on the ground, realtors say they have seen more limited demand from tenants, regarding new launches. One realtor says the tendency is to search for older condos:
"New launch condos can reach rental rates of over $5,000 a month, even just for a two-bedder. At this point, we are seeing more tenants skirt the new projects, and ask about resale condos within the same general area.
This is good for landlords with older properties, as in the long run, it will help to push up rental rates for resale condos as well. But it's tough for investors who bought new launch condos, as they'll find it harder to get tenants, and they're already paying near-peak market prices."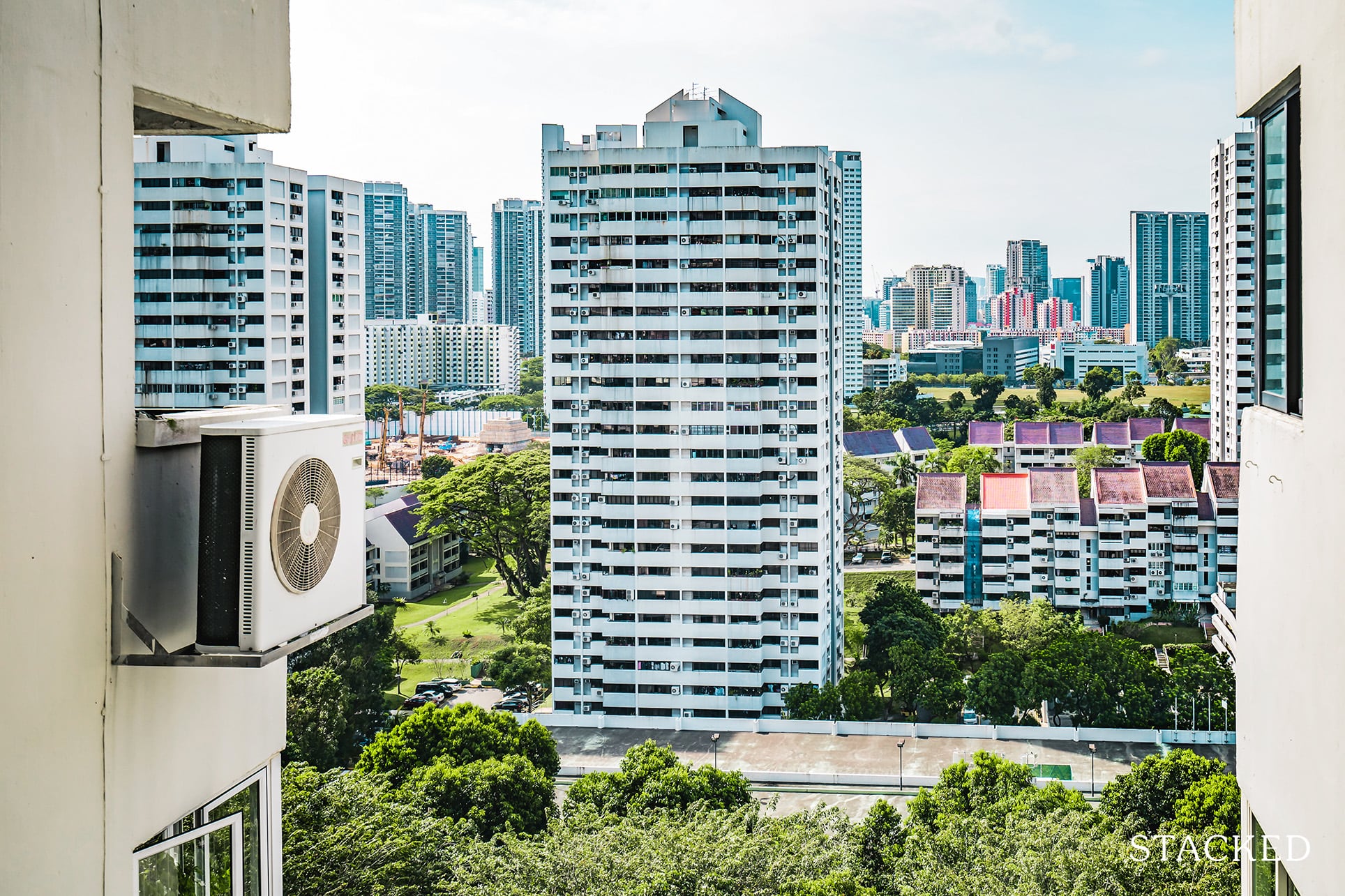 The realtor gave an example of a tenant who, quite recently, informed him of finding a resale two-bedder within 600 metres of a new launch.
"The tenant showed me the unit was over 700 sq. ft., and yet almost the same cost as my client's new 520 sq. unit. It's tough to compete with the resale side right now, so I would be wary of buying new launch shoebox units."
Another realtor says he notices a trend toward two-bedder units, which is surprising as these larger units cost more. This realtor says:
"Although the overall rental is more, it's still more affordable if a tenant is willing to take on a roommate. Among student tenants or foreigners on a tighter budget, I have seen a preference for sharing a two-bedder, compared to renting out a whole shoebox on their own."
In conclusion, landlords may want to consider longer leases again
Cracks and dips are starting to show in the rental market, despite the apparent numbers. Along with the surge in completed properties, there's another development to consider: the war in Europe, plus recent troubles in the banking sector, points toward a volatile year's end in 2023.
If larger companies are affected, this could shrink expat housing allowances or the prospective pool of tenants.
As such, most realtors we spoke to agreed that "locking in" a good tenant – even at some opportunity cost for higher rental later – isn't a bad idea anymore. Many also pointed out that rental rates probably have little room to grow from here: one relator quipped that, at $5,000+ per month, some of the tenants may be paying less if they took a mortgage on where they lived.
It's best to consult a realtor or other professional to check out your exact property; you can also reach out to us at Stacked for help. But for now, don't be too quick to assume a two or three-year lease is going to leave you losing out.