BTO

We Review The February 2023 BTO Launch Sites (Queenstown, Kallang/Whampoa, Jurong West, Tengah)
Ryan J
January 4, 2023

8

min read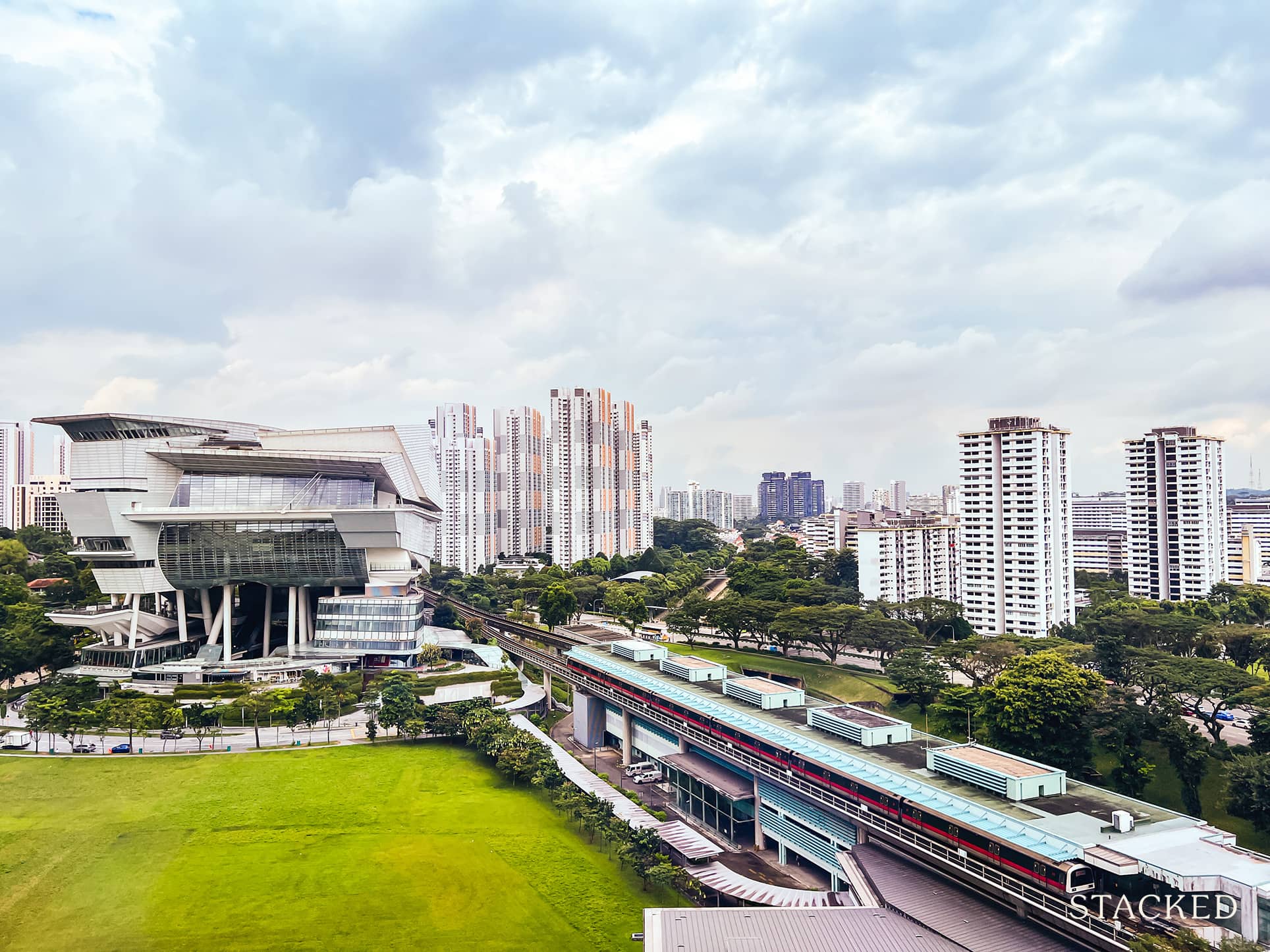 With housing demand still at a peak, we expect fierce competition for this year's BTO applications. This will be intensified by bank loan rates soaring, and some buyers perhaps reconsidering their decisions to buy an EC or a pricier resale flat. It's a good thing the government has ramped up production, but let's see if the new sites will be to your liking:
Where are the BTO launch sites for 2023?
It's estimated that we'll see 23,000 new flats this year, as HDB continues with ramped-up production. As always, the times of launch are in February, May, August, and November; and we'll know about the launch sites only three months ahead.
So for now, we do have details on the February launches (and scant details for May). For the launches in the second half, we'll have to wait till we're closer to the date to find out more.
The February 2023 BTO launch
For February, the four HDB towns where we'll see new flats are:
Kallang/Whampoa (Mature)
Queenstown (Mature)
Jurong West (Non-mature)
Tengah (Non-mature)
| | | |
| --- | --- | --- |
| Location | Known number of flats | Flat mix |
| Jalan Rajah (Kallang/Whampoa) | 500 | 3-room, 4-room |
| Race Course Road (Kallang/Whampoa) | 1,270 | 2-room, 3-room, 4-room |
| (Ghim Moh Link) Queenstown | 730 | 3-room, 4-room |
| Jurong West Street 93 (Jurong West) | 270 | 3-room, 4-room |
| Brickland Road (Tengah) | 1,640 | 2-room, 3-room, 4-room, 5-room |
1. Jalan Rajah (Kallang/Whampoa February 2023 BTO)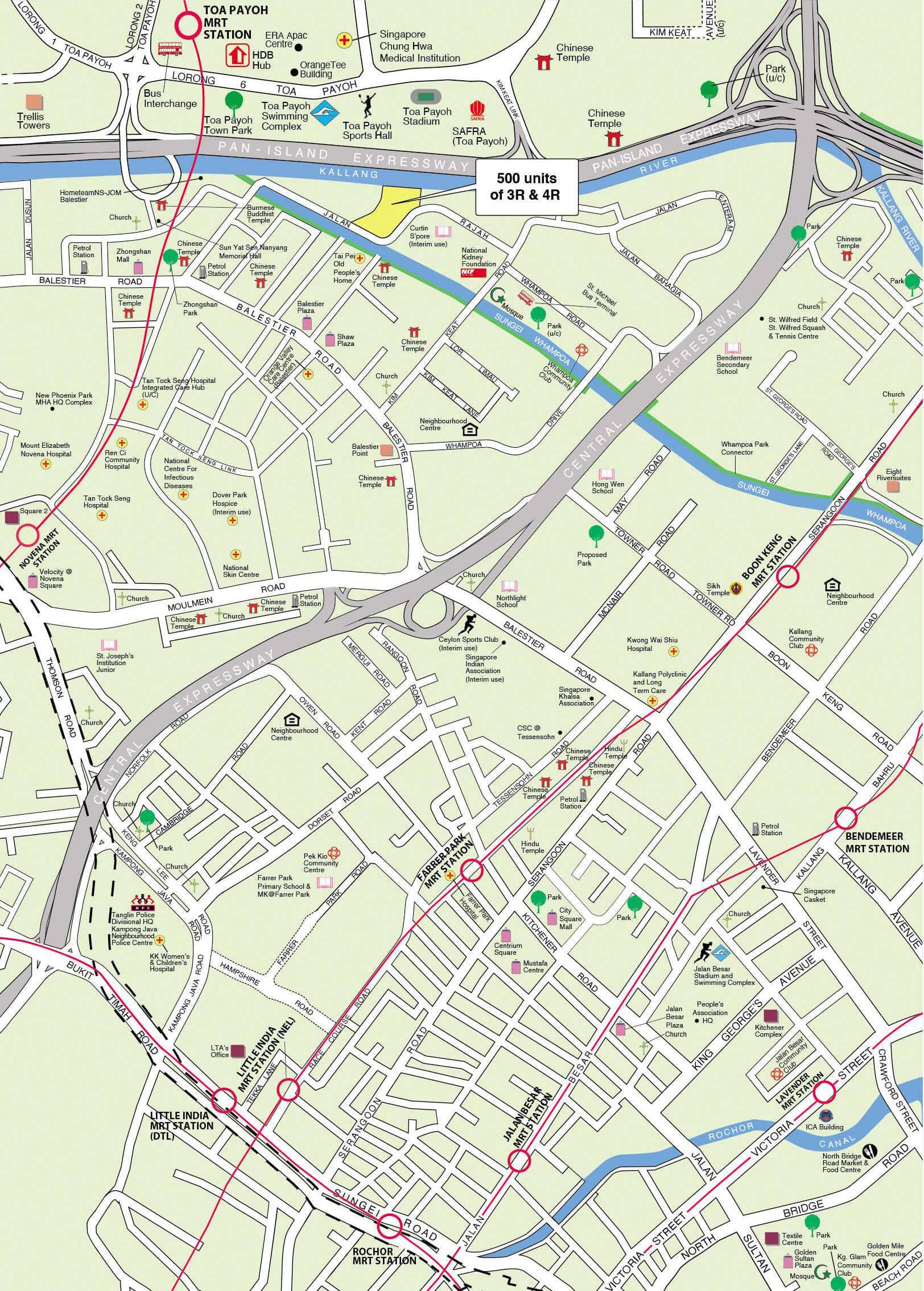 This is the site of the former Global Indian International School, just alongside the Kallang River. Despite one uncluttered side facing the Kallang River, we still feel the location is a bit "hemmed in," as the other directions all seem to have you staring at another block. That said, in a busy immediate location, this is probably one of the less dense options in the area.
This is a city fringe location, and good if you like sports – the Toa Payoh Stadium, Toa Payoh Swimming Complex, and SAFRA Toa Payoh are all nearby. There's also a small mall, Zhongshan Mall, which appears to be within walking distance; it should be under a 15-minute trip on foot. This mall has an NTUC FairPrice and a Guardian.
The main drawback to this location is the lack of a nearby MRT station. Be prepared to use the bus to get to Toa Payoh MRT, as the current walk would likely be a 15 to 20-minute walk. It's also in a fairly noisy location, as the sounds from the PIE carry right across the Kallang River. We would definitely opt for a higher floor unit, to try and get away from that. You do get some semblance of water views, as it does overlook the Sungei Kallang.
All in all, our impression of this location is that it's not going to be the most hotly anticipated site on this list; we don't think too many people will be excited, even if it's a mature town.
2. Farrer Park BTO (Kallang/Whampoa February 2023 BTO)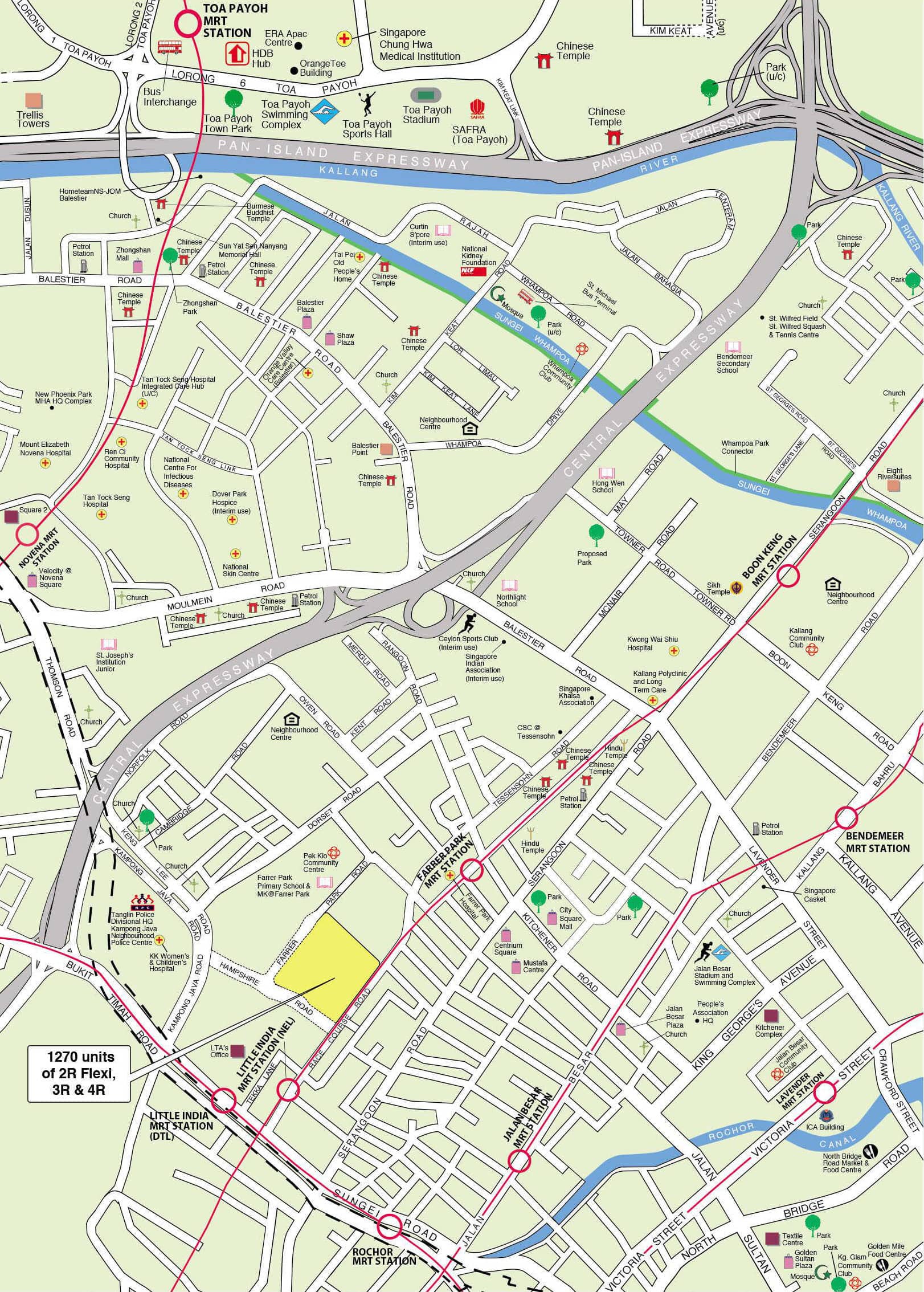 This is likely one of the PLH launches for the year, and it was already given a lot of hype back in April last year. The development here will be integrated with an upcoming sports hub, which will include public pools, jogging tracks, and "other sporting facilities."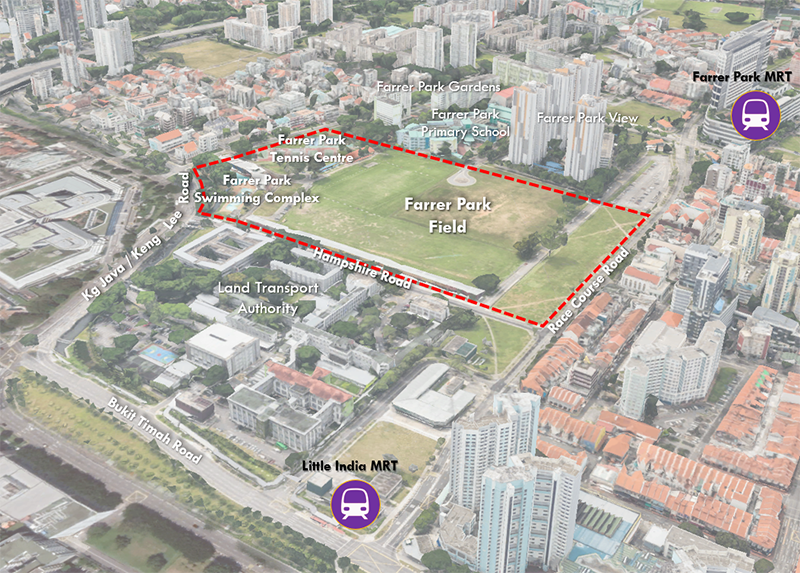 The government is making an effort to recognise this area as a major sports hub, due to historical reasons (see the link above; this area has been favoured by athletes since the 1940s).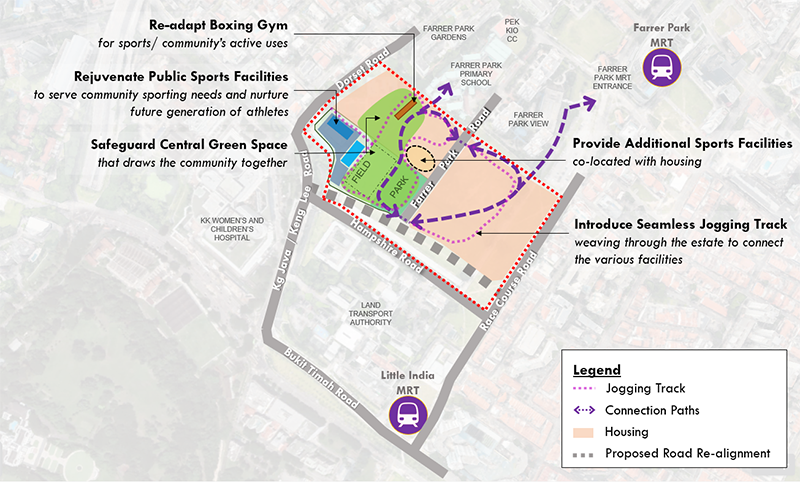 Sports aside, this plot is equidistant between the Farrer Park and Little India MRT stations, being roughly five minute's walk from either (they're both on the same North-East line). That said, depending on the block you're staying at, Little India MRT station is probably going to be the more popular one given that the Downtown line runs through here as well. Note that City Square Mall is also near the Farrer Park MRT, and with Little India on the doorstep, the area is loaded with dining and shopping options.
There is also the upcoming Piccadilly Grand to look forward to, as there will be a retail component (Piccadilly Galleria) for additional retail and dining options.
Do also remember that the entire Farrer Park Field is slated to be a residential plot, so there will be upcoming residential developments around – which does mean construction noise to deal with in the future.
With the BTO prices estimated at up to $700,000 for a 5-room flat though, and a 10-year MOP, this is more for long-term home buyers than owner-investors. While it's pricey like most PLH options, we definitely think home buyers will get their money's worth. This is one of the best locations we've seen to date.
3. Ghim Moh Link (Queenstown February 2023 BTO)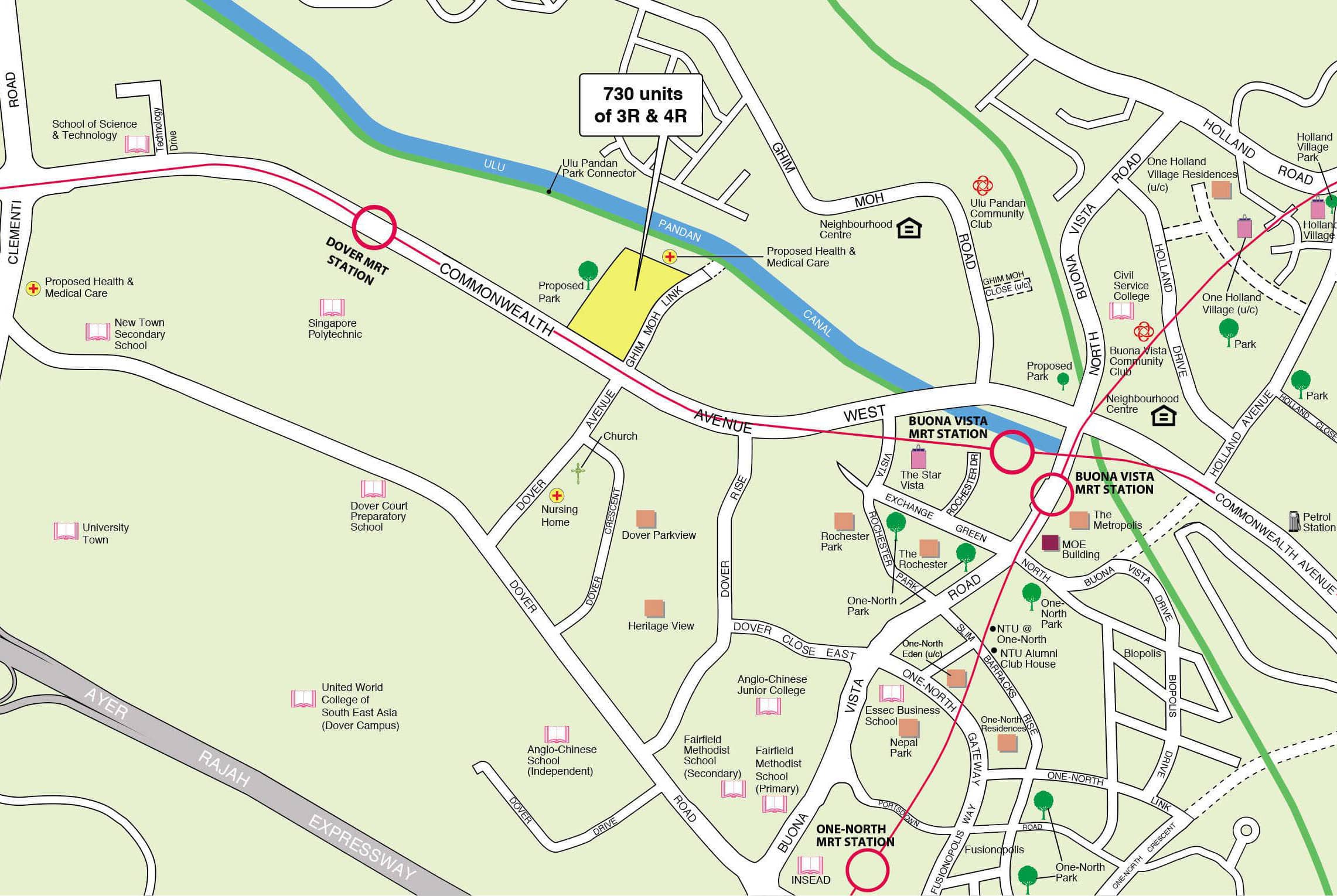 This is next door to Ulu Pandan Banks, a BTO launch site that was available in the last exercise (November 2022). As such, many of the pros and cons we discussed for Ulu Pandan Banks apply equally to this area.
Read this next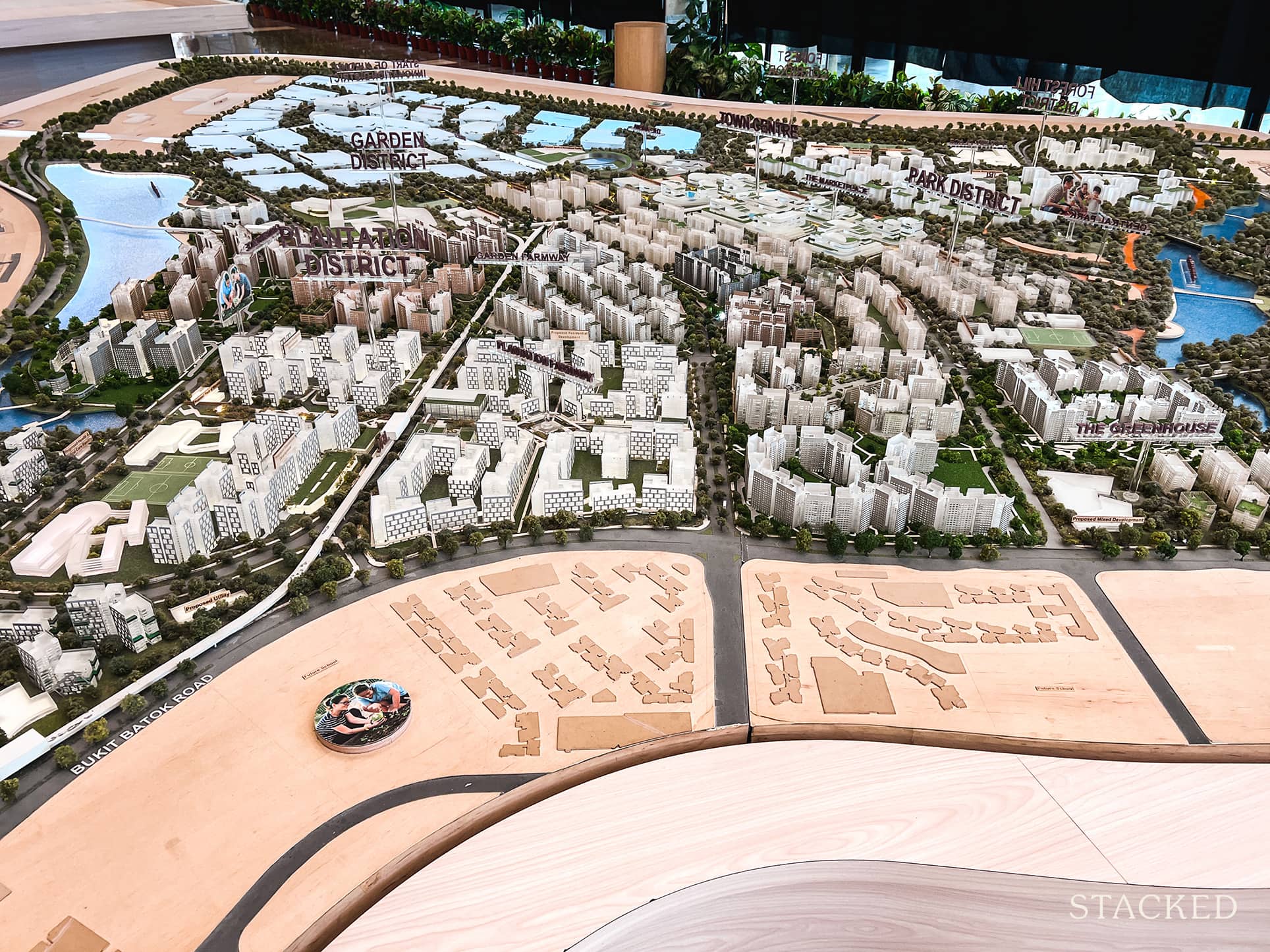 This area is a designated car-lite district, so traffic congestion and noise will be at a minimum. It's also just across the road from Dover MRT (about an 8-minute walk), where you will also find Singapore Polytechnic. We'd also guesstimate about a seven-minute walk to Ghim Moh Food Centre. There are also enough food options at Ghim Moh Edge and Ghim Moh Valley, plus an NTUC FairPrice and a Sheng Siong, that you don't have to venture very far out. Star Vista is not a bad option too for food, with a Cold Storage and more upscale food joints to look forward to. The revitalised Rochester Commons will be another attractive addition to the area as well.
To conclude, this is an area that is going to be highly enticing for families. Other than Singapore Polytechnic, schools like ACJC, ACS(I), and Fairfield Methodist are nearby, as with the whole One-North precinct for those who work in tech.
As with Ulu Pandan banks, this is very likely going to be a PLH site. Do also check out the linked article, for a more in-depth look at this area.
4. Jurong West Street 93 (Jurong West February 2023 BTO)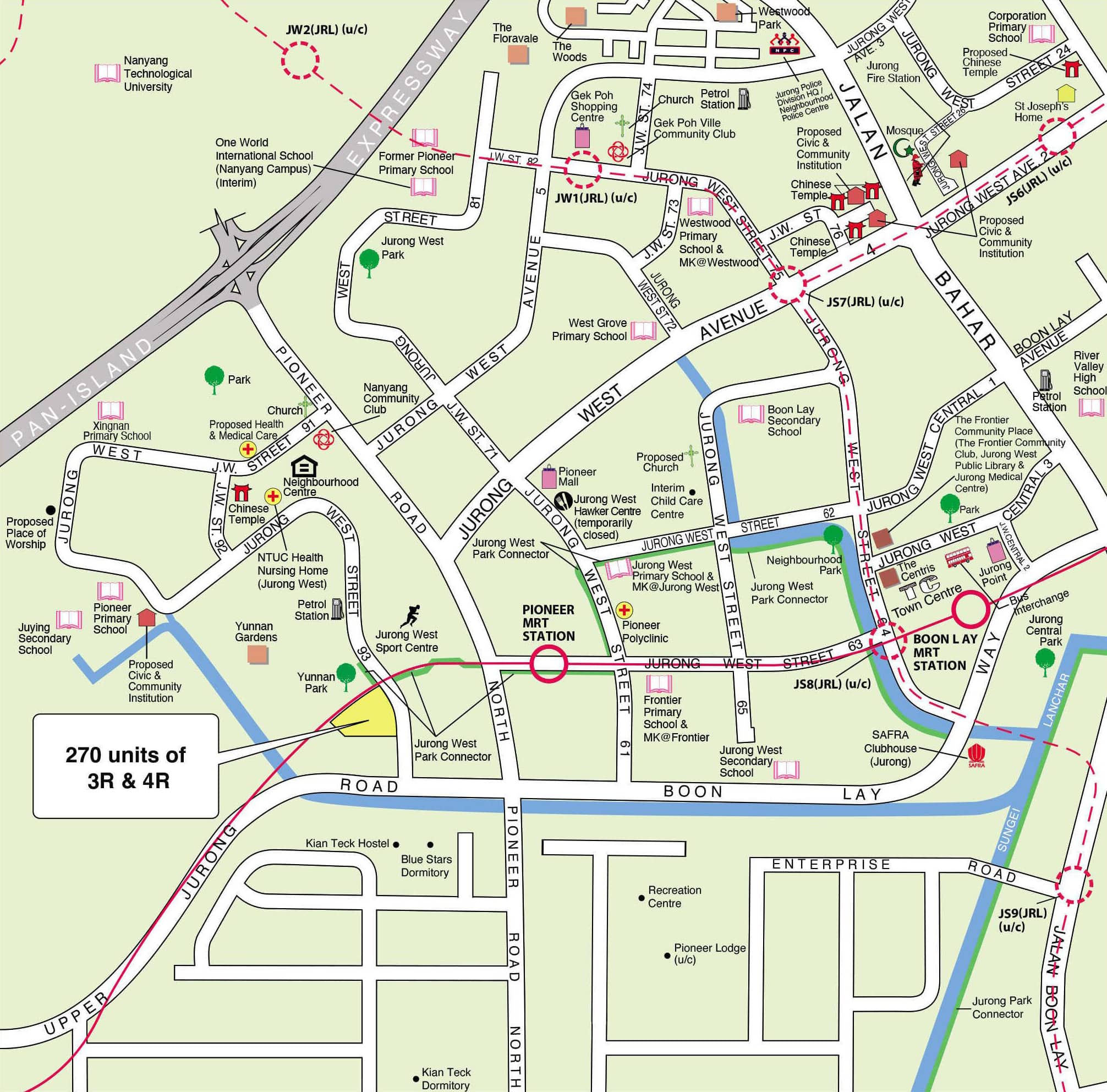 This small batch of flats is next to the Jurong West Park Connector, and Yunnan Park. This makes for a pleasant stroll to Pioneer MRT station, which we'd put at roughly six to eight minutes. From here it's about four stops to Jurong East MRT, which is a major retail and commercial hub.
As an alternative, Pioneer Mall is just over a kilometre away. While it's not a huge mall, it does meet most daily needs, and also has a Sheng Siong supermarket.
This area may be viable for those who want access to the Jurong Lake District, but prefer a quieter area with lower prices. 270 is a really low number of flats though, so winning the ballot here may be a long shot.
5. Brickland Road (Tengah February 2023 BTO)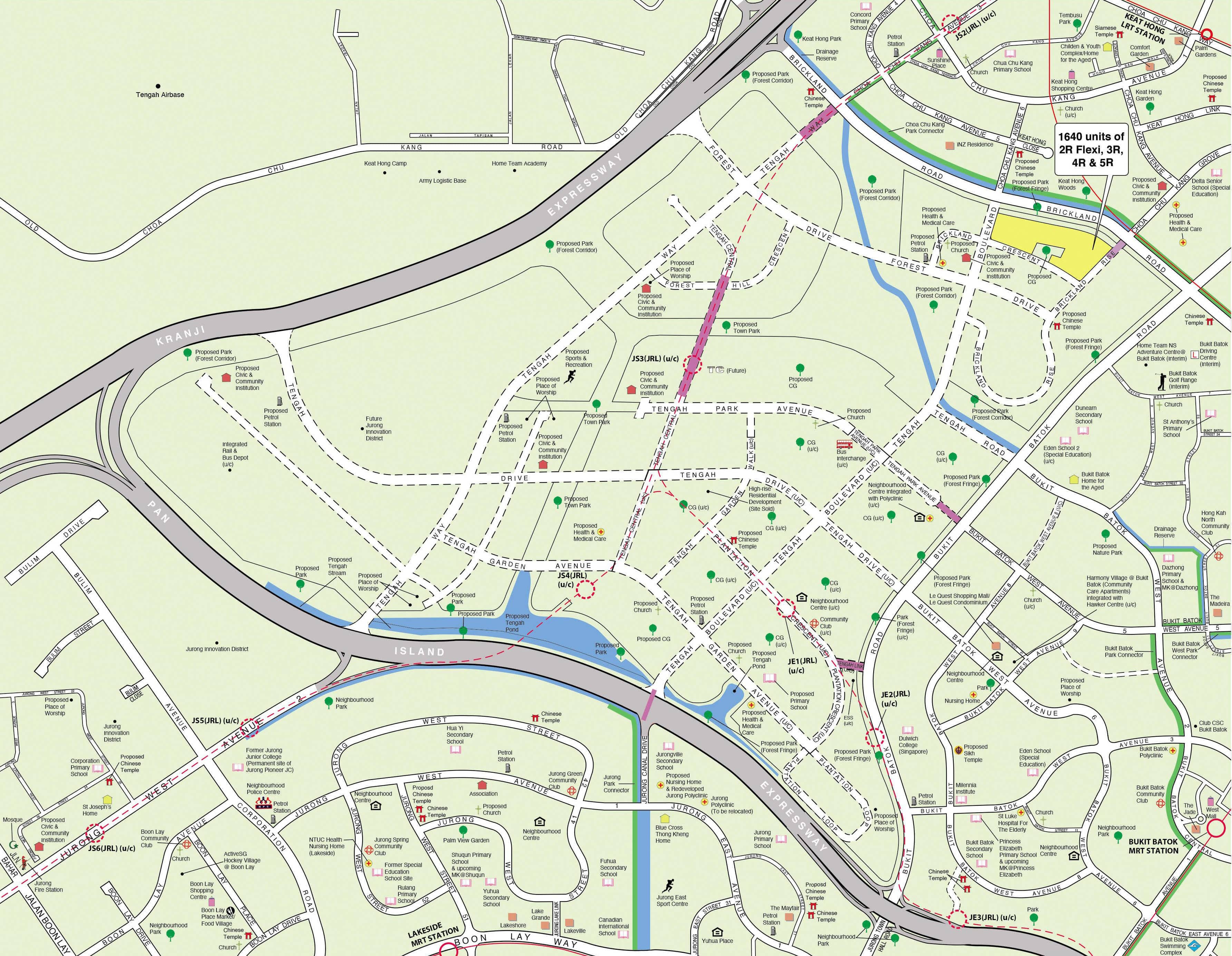 As Tengah is so new, we can't say much about this area yet – some of the proposed nearby roads aren't even built yet.
To be blunt, many Tengah launch sites won't be the most convenient places to live, not for a few years to come. Many amenities are yet to be built, so do expect to visit neighbouring towns for now, for most of your needs. So the saving grace here is that because it is at the edge of Tengah (bordering Keat Hong), you do get easier access to the amenities there (like Sunshine Place, where there's a Giant supermarket).
That being said, future residents here can look forward to the upcoming Brickland MRT station that would be built between Choa Chu Kang and Bukit Gombak station – so there's a chance that this would bring added convenience to those staying there.
That said, this is the only February launch site that includes 5-room flats; so if you need a big home on a budget, this may be what you need.
The upcoming May 2023 launch sites
The exact locations are not yet known, so we can only give a general overview of what to expect. The towns included are:
Bedok (Mature): 2-room, 3-room, 4-room, 5-room, and possibly 3Gen flats
Queenstown (Mature): 3-room, 4-room
Serangoon (Mature): 4-room, 5-room
Kallang/Whampoa (Mature): 3-room, 4-room
Tengah (Non-mature): 2-room, 3-room, 4-room, 5-room
We're expecting roughly 3,800 to 4,800 new homes from this next batch. Given the larger number of mature towns, buyers who aren't in a rush may be inclined to wait for May rather than February launches. We do think this batch will be more hotly contested in general.
We'll continue to update you as more details become available, so do follow us on Stacked. You can also reach out directly if you need help, with anything from transactions to project details.