BTO
We Review The February 2022 BTO Launch Sites (Geylang, Kallang/Whampoa, Tengah, Yishun)
Ryan J
February 3, 2022

7

min read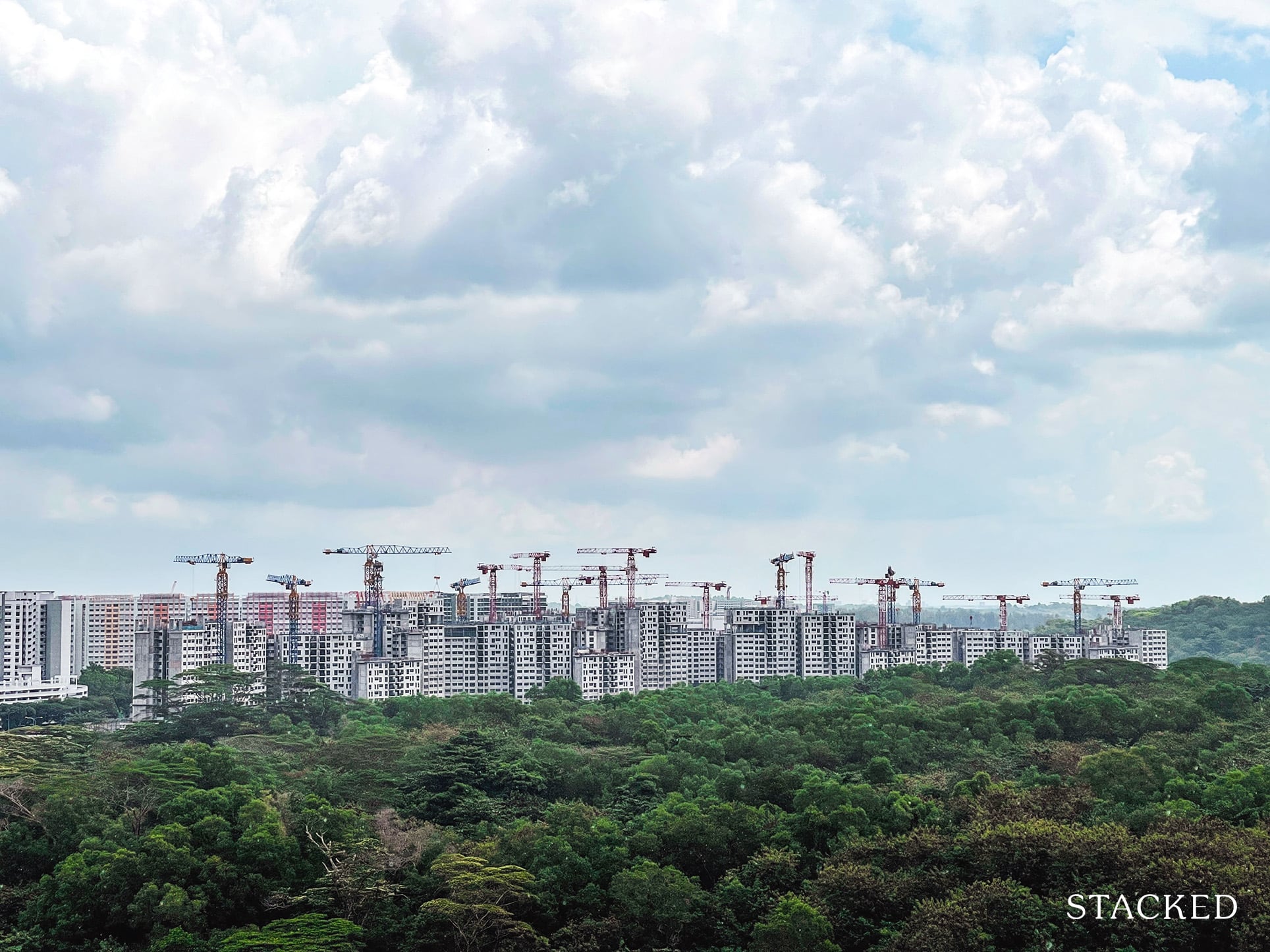 7
min read
The February 2022 launch is somewhat overshadowed by November; and we can foresee a few disgruntled buyers complaining about their second choice (let's face it; with three applicants per flat, the odds of scoring the Rochor development were never high). Still though, don't be too quick to dismiss all the February launch sites as being worse off:
Locations of the February 2022 sites
There are four towns up for February 2022:
Geylang (Mature estate)
Kallang / Whampoa (Mature estate)
Tengah
Yishun
HDB Town
Available Units
Flat Types
Est. Price*
Geylang
440
2,3, and 4-room
3-room: $390k to $460k
4-room: $580k to $680k
Kallang / Whampoa
390
3 and 4-room
3-room: $390k to $450k
4-room: $550k to $650k
Tengah
1,270
2,3,4, and 5-room
3-room: $220k to $260k
4-room: $300k to $400k
5-room: $420k to $520k
Yishun
1,830
2,3,4, and 5-room
3-room: $190k to $250k
4-room: $300k to $380k
5-room: $400k to $500k
1. Geylang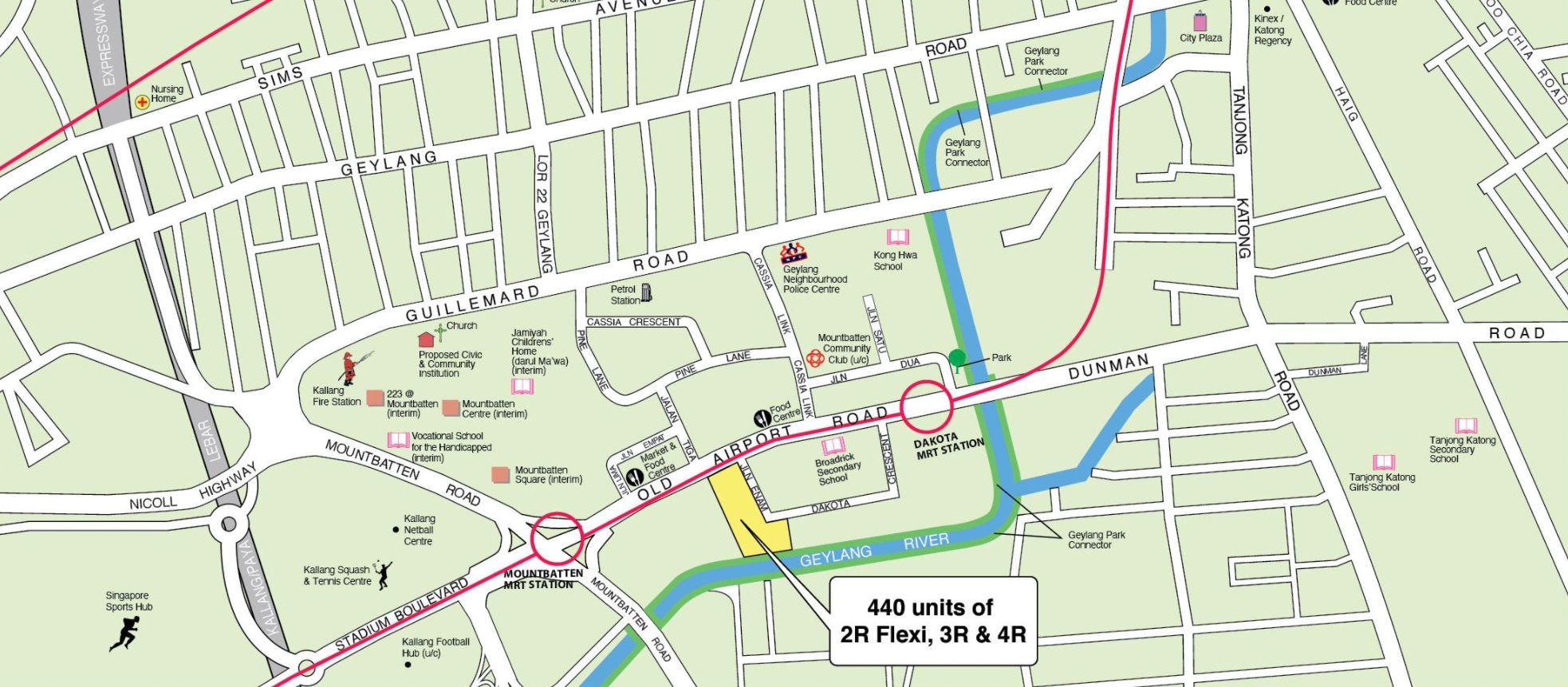 Main highlights:
Within walking distance of Dakota MRT 
Notable schools in enrolment distance
Quick access to a lot of food and retail amenities
City fringe location
Main issues:
Somewhat crowded area, close to heavy traffic
Not everyone likes views overlooking the canal
No 5-room flats
This site is where Jalan Enam intersects with Dakota Crescent, and is just across the road from Broadrick Secondary School. The site is directly along the Geylang River, and will be an attraction for those into sporting activities.
This small batch of flats (440 units) is almost sure to be oversubscribed. We'd say that overall, this is the best on the list for convenience and accessibility.
For starters, Dakota MRT station (Circle Line) appears to be within a five minutes walk (to exit B at least). KINEX (formerly OneKM), Leisure Park, and the Singapore Sports Hub (with the attached Kallang Wave Mall) are all within five to seven minutes' drive, or by bike.
(It's probably a bit faster if you bike, given the traffic in this area).
A major highlight for foodies will be the famous Old Airport Road Food Centre, which is roughly just directly just across the street.
There are also numerous schools within one kilometre. Apart from Broadrick Secondary right across the road, Chung Cheng, Kong Hwa, and Dunman High School are all within range.
Goodman Arts Centre is also nearby, at around seven to nine minutes' walk; that might appeal if you work there, or are attending courses. The arts centre also has some F&B outlets, some of which open till late.
All in, this is one of the better launches we've seen over the past year. It has all the major conveniences within reach, as well as MRT access. It's also a city fringe location, and you can drive to the CBD (Raffles Place) from here in around 12 minutes.
That said, homebuyers who prefer green spaces may not like this site (although you are pretty close to the Gardens at Marina Bay). Traffic tends to be quite heavy and noisy along surrounding roads, and you do feel urban density pressing in somewhat. Buyers who want more space will be disappointed to know there are no 5-room flats on offer.
2. Kallang/Whampoa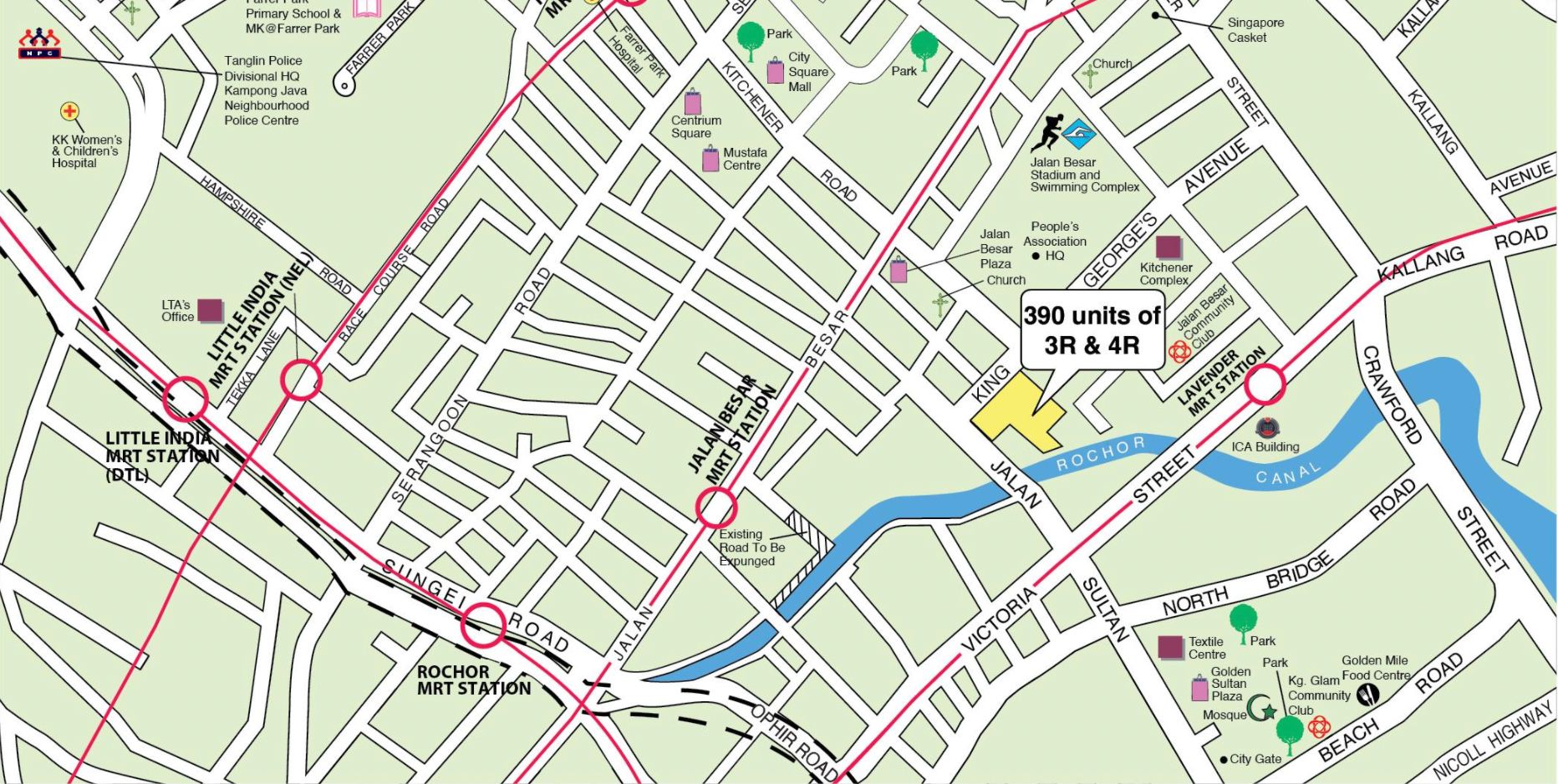 Main highlights:
Likely to be the most desirable plot, for most buyers
Access to two train lines, via Jalan Besar MRT and Lavender MRT
Probably viewed as a "second chance" by those who failed to get PLH flats
Main issues:
Surrounded by older HDB flats nearby 
No schools within one kilometre 
If you don't like the Syed Alwi (Mustafa Centre) area, you may not like the overall vibe 
No 5-room flats
With just 390 units, and the best overall location on the list, this site will be a windfall for whoever gets it. The main draw is having access to both the Downtown Line via Jalan Besar MRT, and the East West Line via Lavender MRT. We estimate both stations to be around an eight to 10-minute walk (Lavender MRT will be further away). 
It's also a 10-minute walk to the Syed Alwi Road area, where you'll find the famous Mustafa Centre, as well as an abundance of minimarts, small grocers, and eateries. Mind you, we know some Singaporeans loathe driving into this area because of the crazy jams and congestion (it's even congested when walking in some areas); if you're one of them, you're losing one of the major appeals.
As an alternative, City Square Mall is only a 10-minute walk as well; so you're pretty much set up with everything, as far as food, retail, and amenities go.
This comes with the usual trade-off that you're in a dense urban area, with lots of other HDB flats around; and this isn't the most peaceful location to live in. Some families may dislike the lack of 5-room offerings, as well as a lack of primary schools within the 1-km radius (Stamford Primary School will be merging with Farrer Park Primary School in 2023).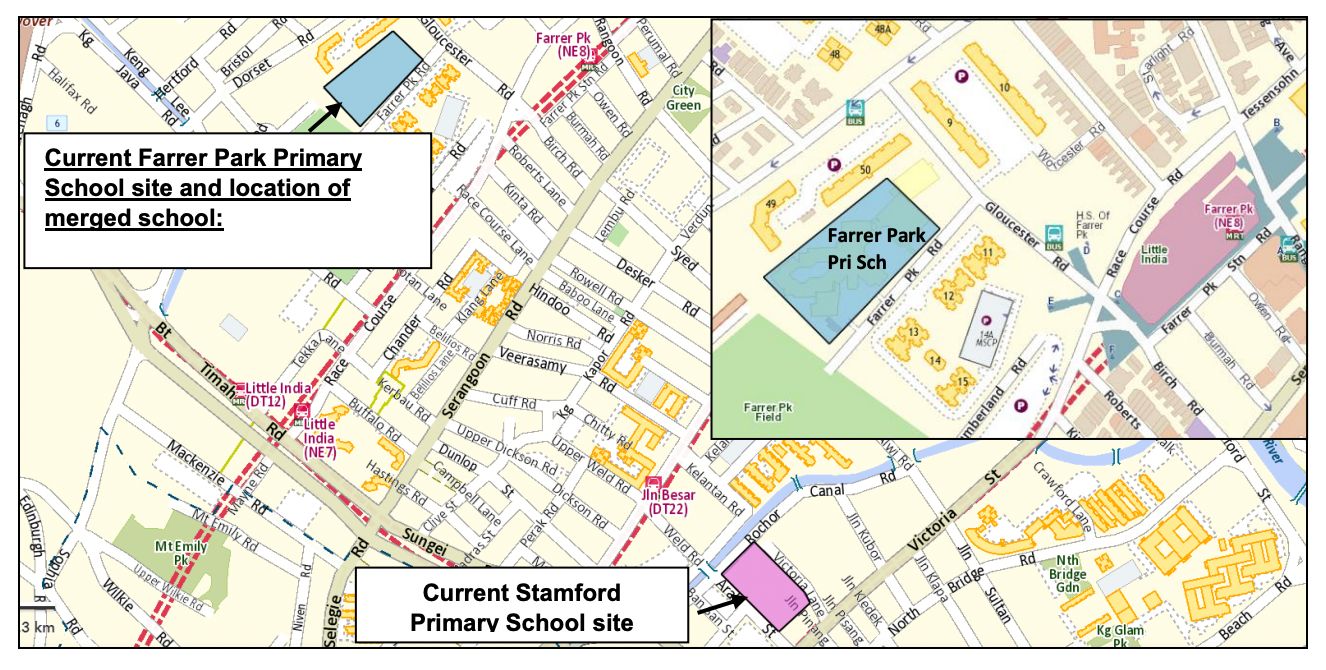 Those who missed out on the PLH flats (River Peaks I & II) will probably see this as the next best option. But again, with just 390 units, we wouldn't hold our breath.
Read this next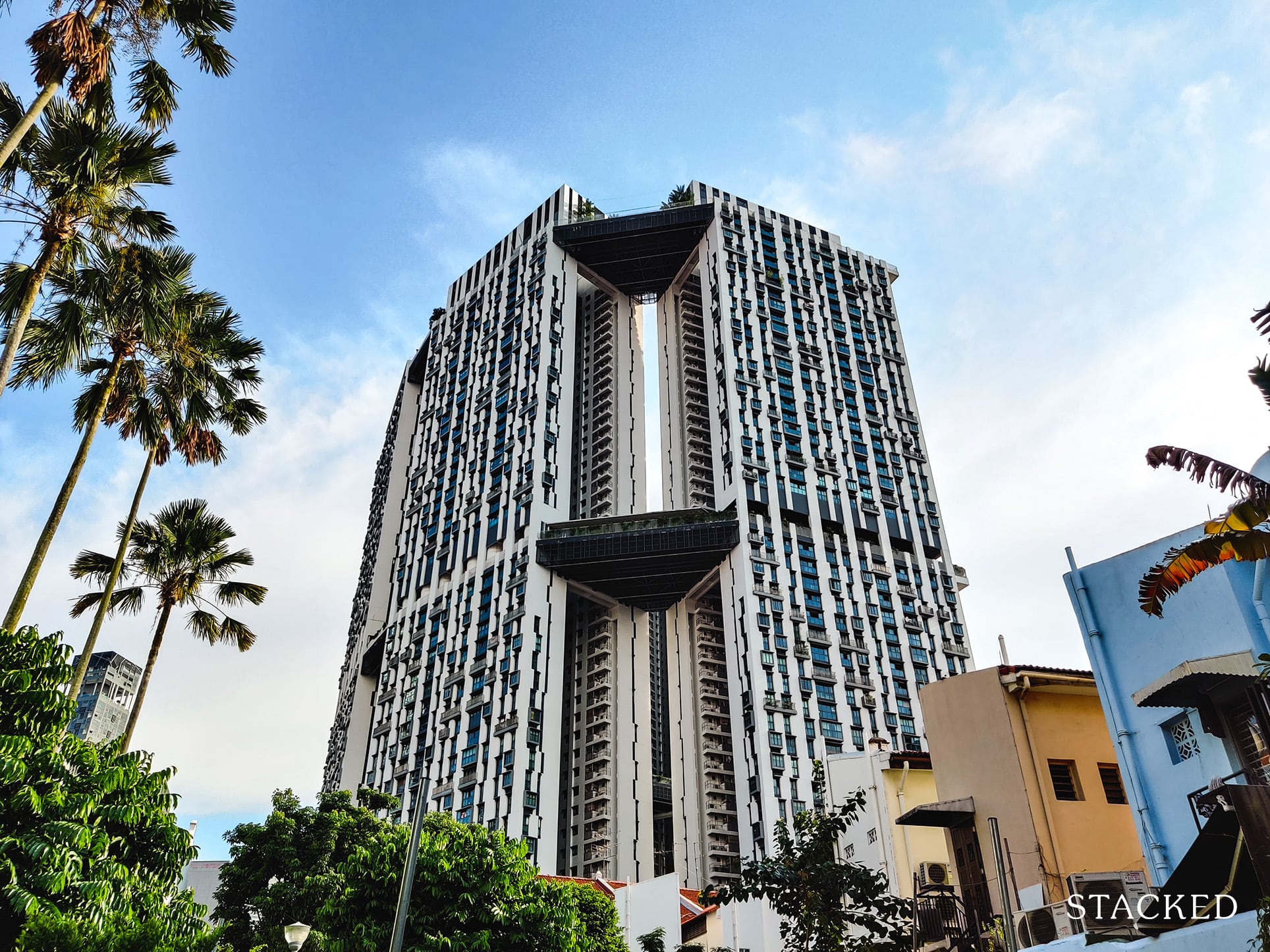 3. Tengah
Main highlights:
A lot of green space, with little urban density
With so many units over two different plots, you'll probably have a higher chance here
Main issues:
Tengah is the newest town, and there are no ready amenities yet
There are two plots at Tengah: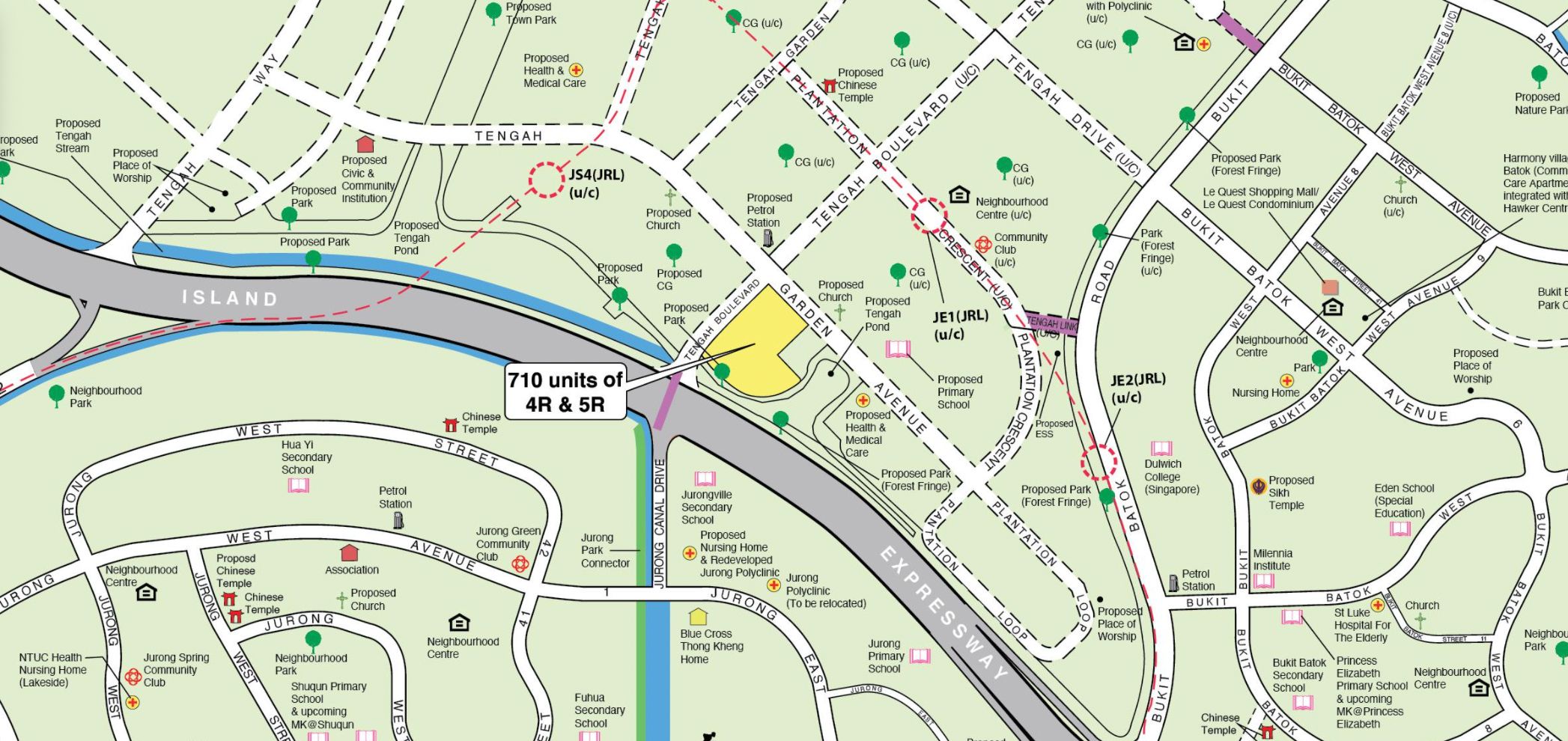 The first plot consists of 710 flats of 4 and 5-room sizes, which are between the PIE and Tengah Garden Avenue. It's hard to say which is the better plot for now as they are both within walking distance to MRT station on the Jurong Line.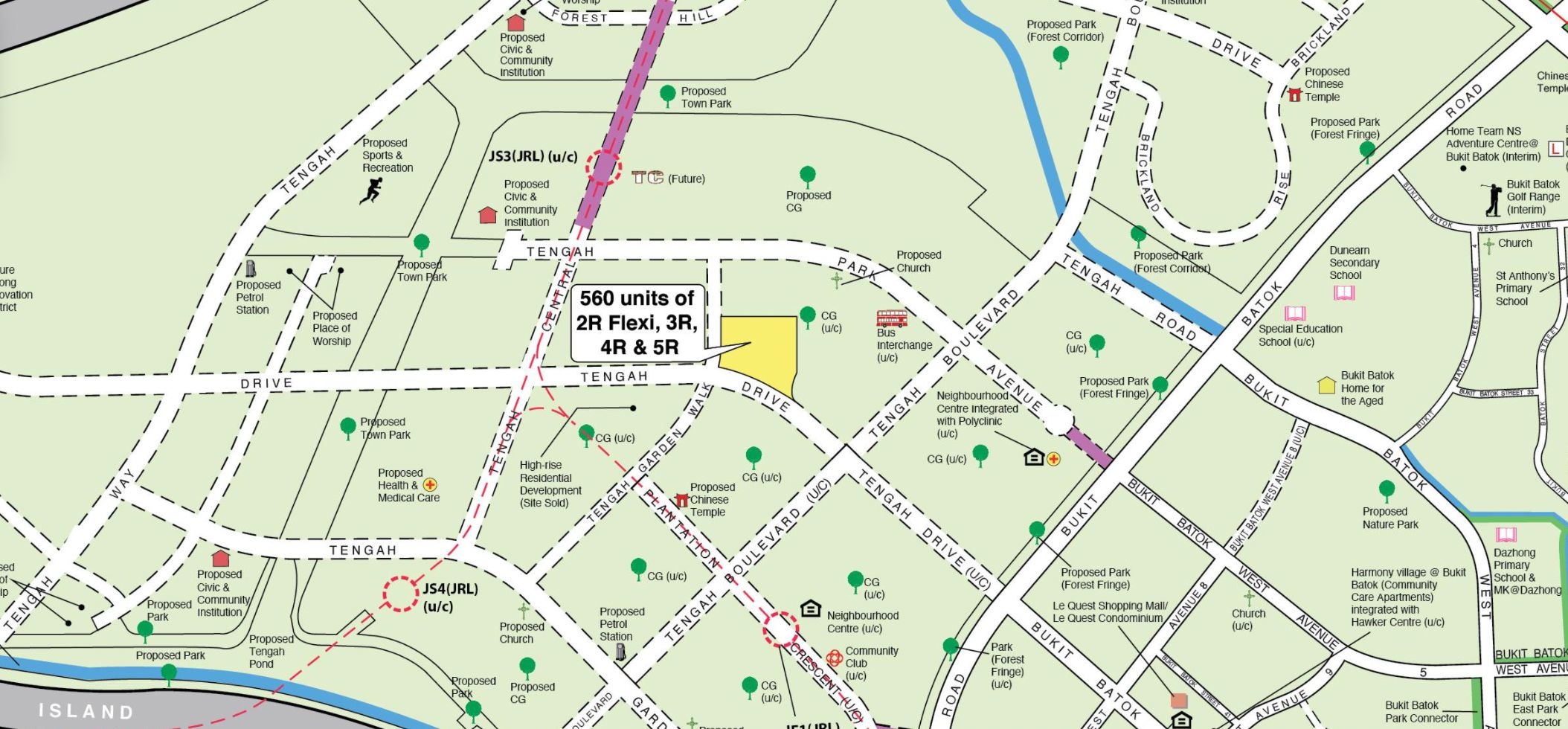 The second plot consists of 560 units, of 2, 3, 4, and 5-room flats. This is between Tengah Drive and Tengah Park Avenue (even these roads are not yet built).
There isn't much we can say about this area, as everything is yet to be built. Certainly, families who prize open peace and quiet will love it: Tengah will be a car-lite town in future, so you won't be afflicted by traffic and noise.
However, you will have to bear with the lack of amenities for perhaps a decade or so. This is strictly for "pioneer" types, who are banking on a Jurong-like transformation over time.
4. Yishun
Main highlights:
Pretty close to Junction 9 (possibly walking distance) 
Quick access to Yishun Nature Park 
Good view of Sungei Khatib Bongsu 
Great for nature lovers
Main issues:
No MRT station nearby
Quite limited in amenities, outside of Junction 9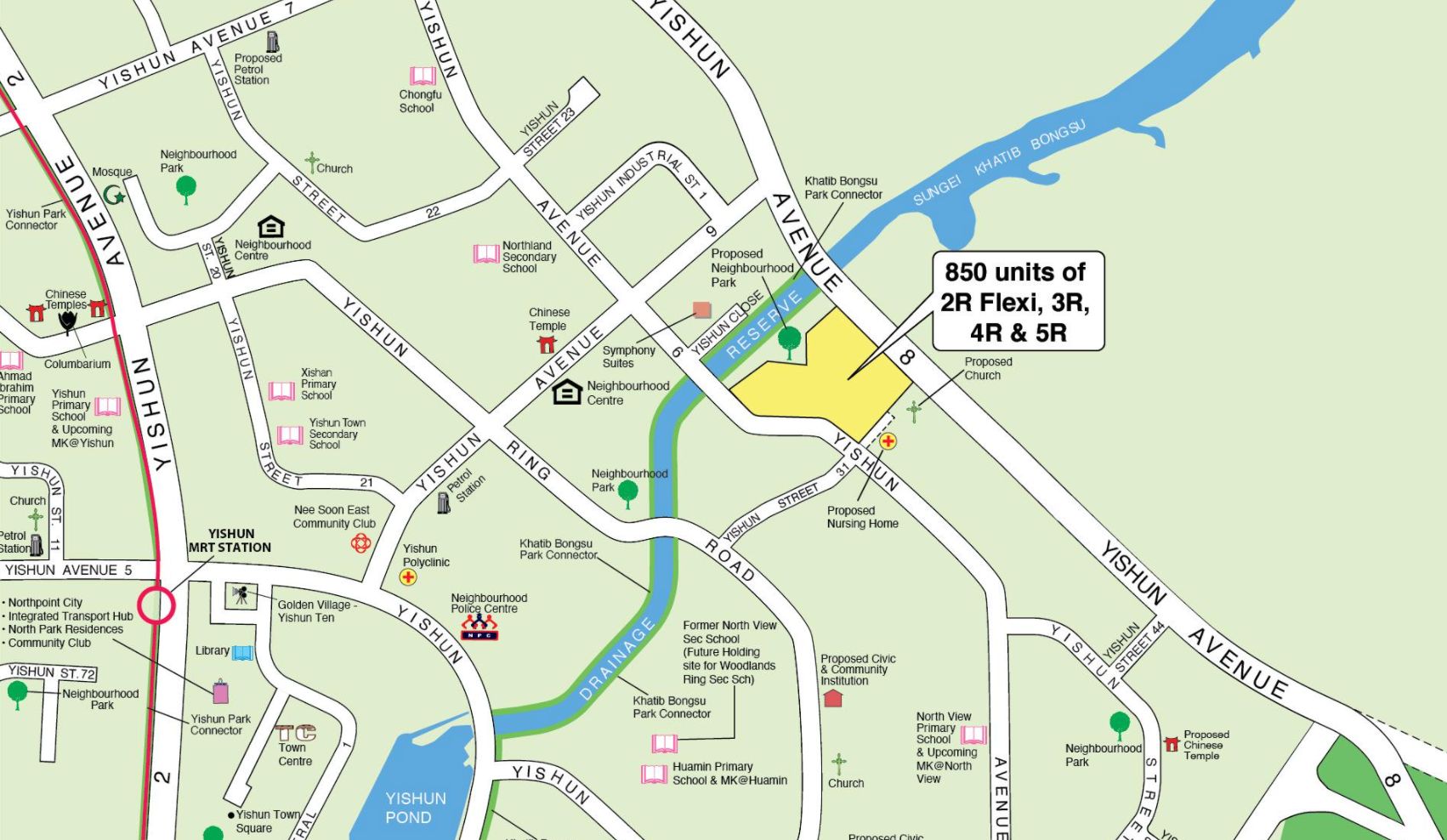 This is divided into two plots, but they are side-by-side, so there's not much locational difference. Both are close to the existing Yishun Riverwalk, and the highlight here is definitely the proximity of Sungei Khatib Bongsu. We estimate it's about a seven-minute walk to the Khatib Bongsu Park Connector.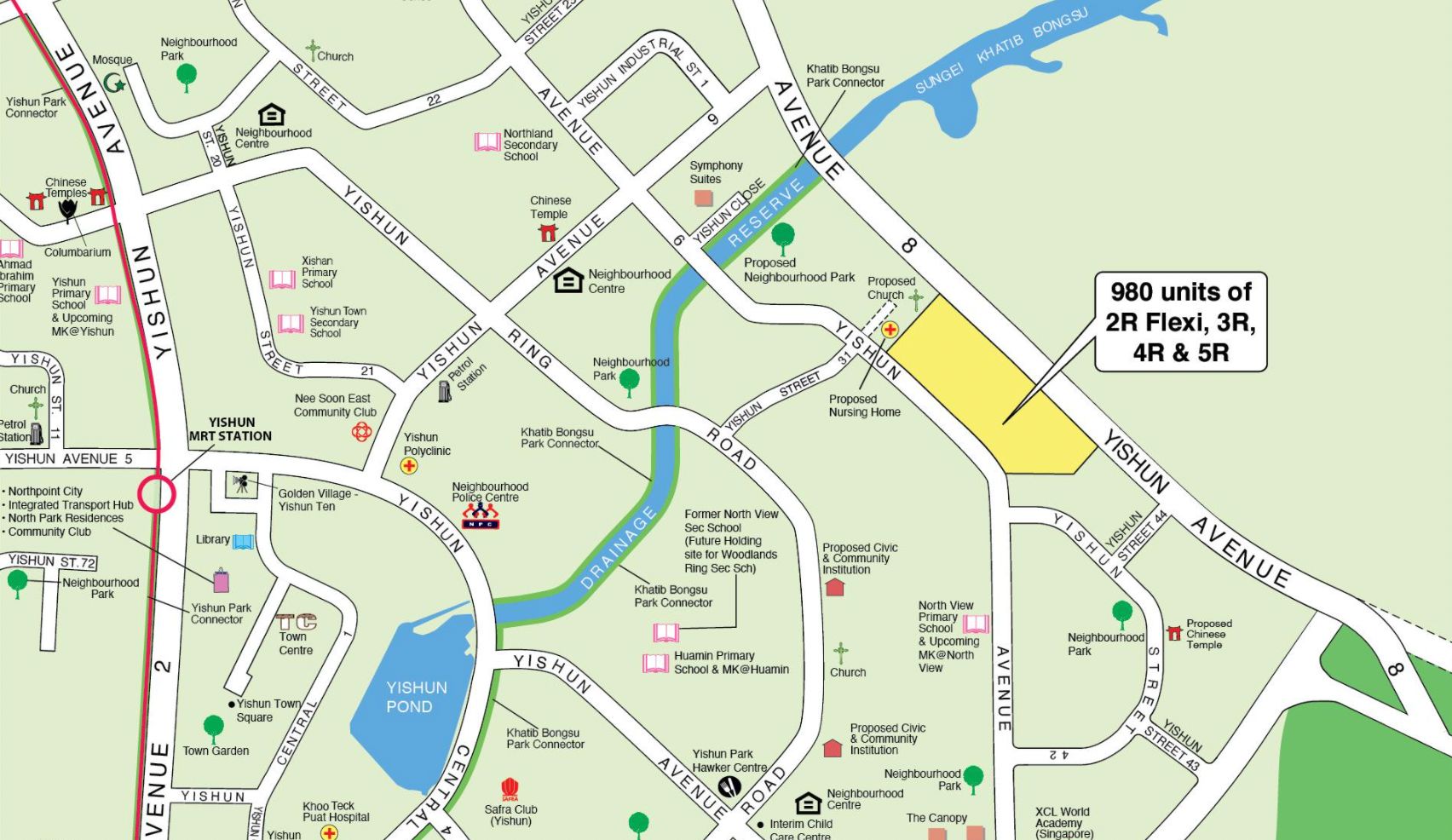 Coupled with the Yishun Nature Park nearby (around a five-minute walk), this plot is the best on the list for nature lovers. It's also a relatively open, low traffic area.
For amenities, you're a bit limited. Junction 9 may be within walking distance (we need to confirm this again once the development is up); but as is, we estimate a 10 to 12-minute walk to this mall. If you drive or bike, however, you can probably get there in five to six minutes.
The MRT is out of walking distance, sadly, so you have to be okay with mainly using the bus.
Note that close to half the flats being launched all come from the Yishun sites, so in theory, you have the biggest odds of success balloting here. However, some realtors opined that Tengah may still be easier to get, as the Yishun sites will be considered the more convenient of the two.
(They're both non-mature, but Yishun is still much better developed than Tengah).
For more on the Singapore property market and its goings-on, follow us on Stacked. We'll also provide you with the most in-depth views on new and resale condos alike.