Property Stories
We Lived In A 2,000 Sqft SLA-Managed "Penthouse": The Surprising Reality Of Living In One
Ryan J
September 12, 2023

7

min read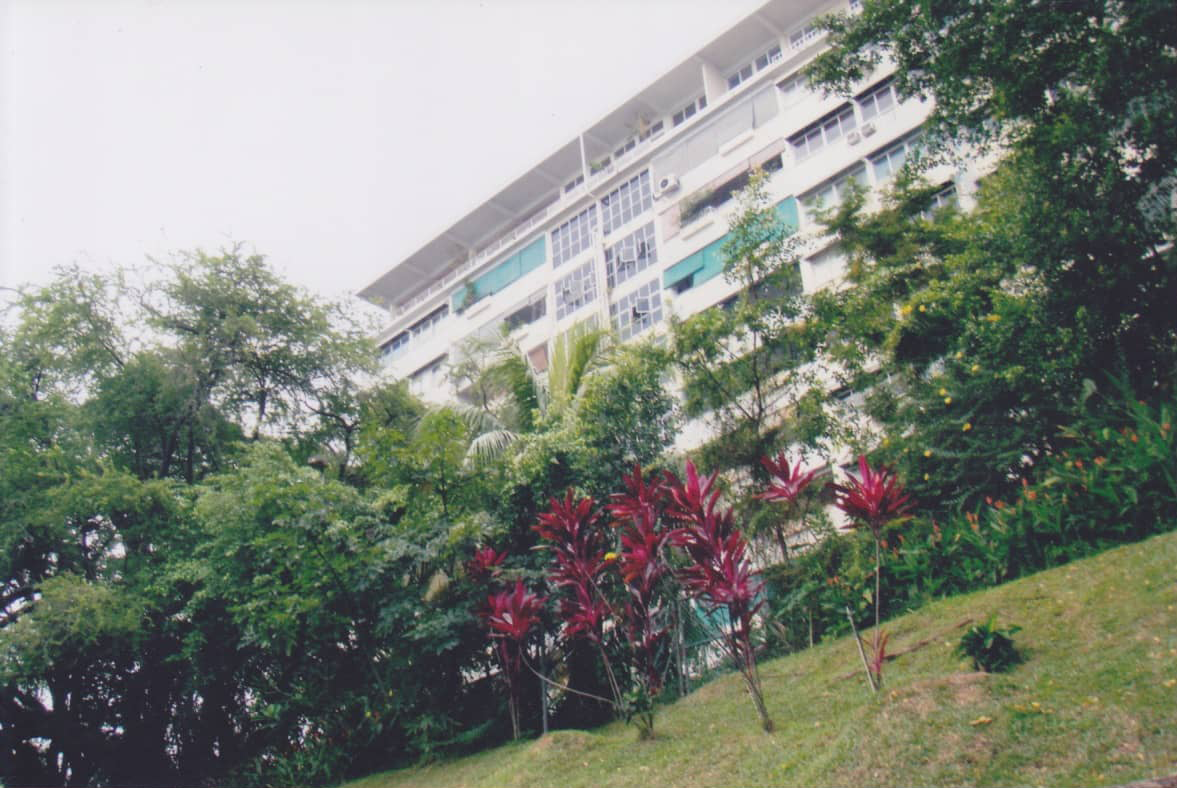 7
min read
We're aware that any mention of SLA today immediately starts arguments about Ridout Road; but there's more to SLA rentals than those bungalows. SLA actually has a number of different properties, not all of which are as obvious or famous as the black and white bungalows. This week, we spoke to someone who has rented a property from SLA before, to see what it was like:
A walk-up unit at the top of the building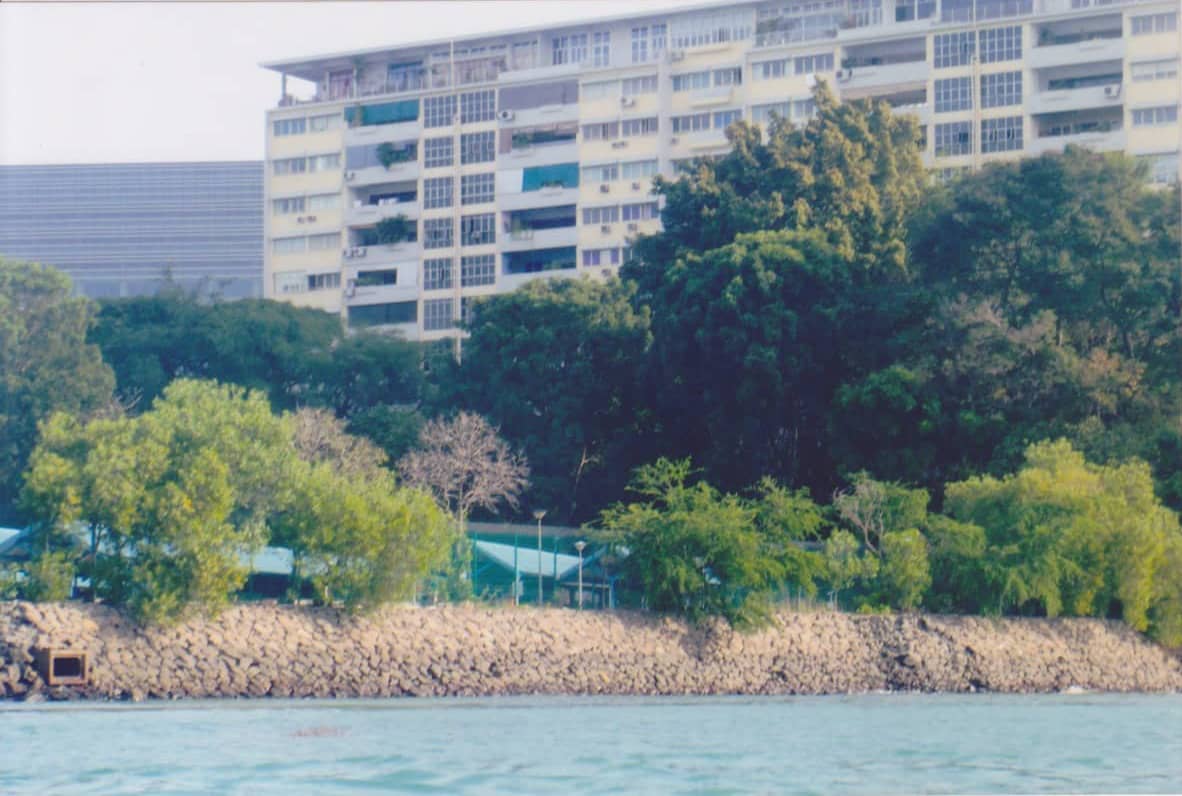 CJ (not their real name for privacy reasons) rented a penthouse unit owned by SLA, on the 12th floor of a building. The building is located at Pasir Panjang Road and is currently managed by a co-living operator.
Although there was an elevator, it was considered a walk-up in that the lift stopped on the 11th floor, and you had to use the stairs.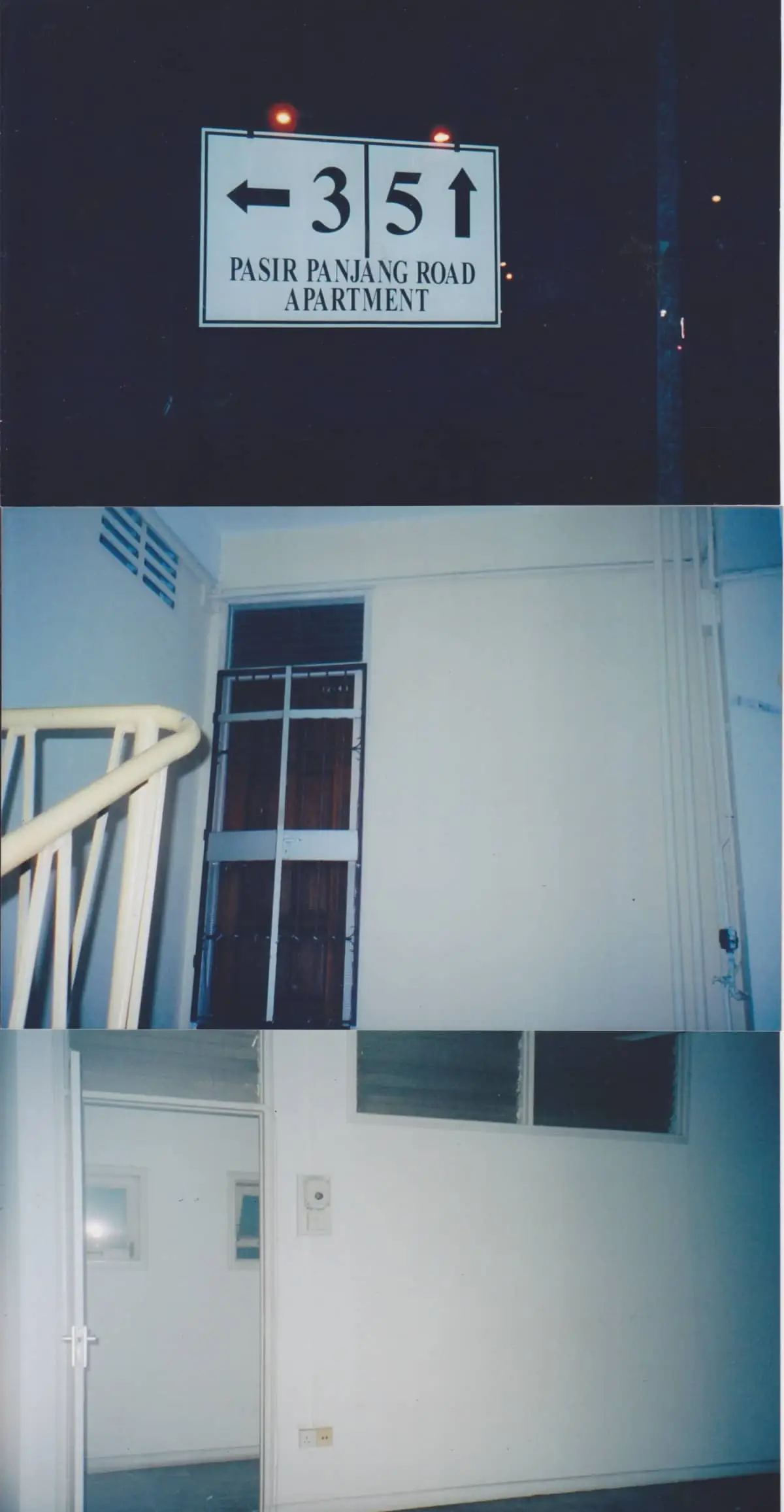 CJ describes the unit as follows:
"The flat was over 2,000 square feet. There were two bedrooms. The dining room and the living room area was huge, as was the kitchen in the back. There was a helper's room and shower room next to the kitchen.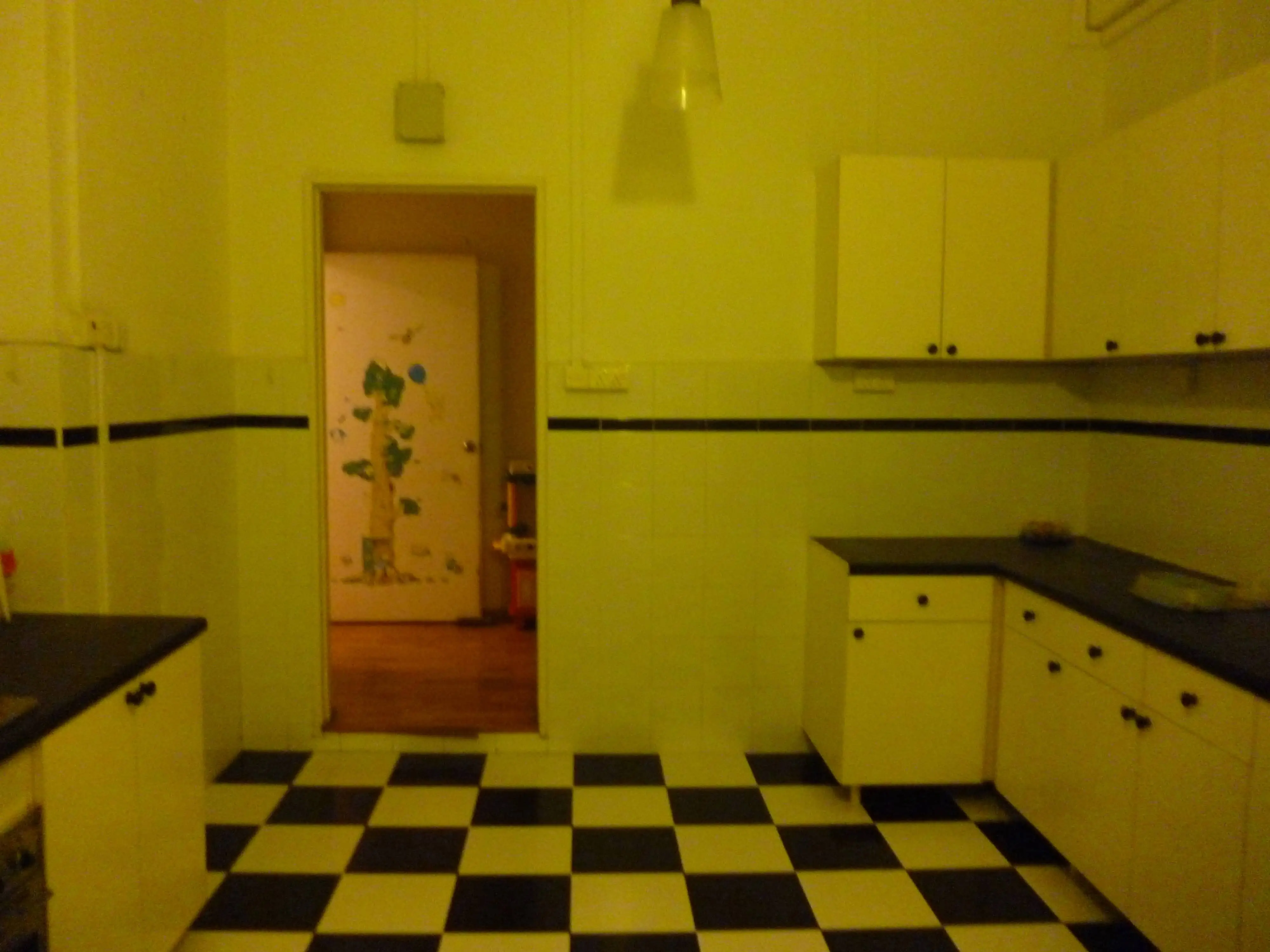 The drawbacks of the unit were that it only had one toilet, with a bathtub and shower. During stormy weather, the louvred doors facing the balcony were not weatherproof, so the rainwater would seep into the dining room, and cause the floorboards to warp over time."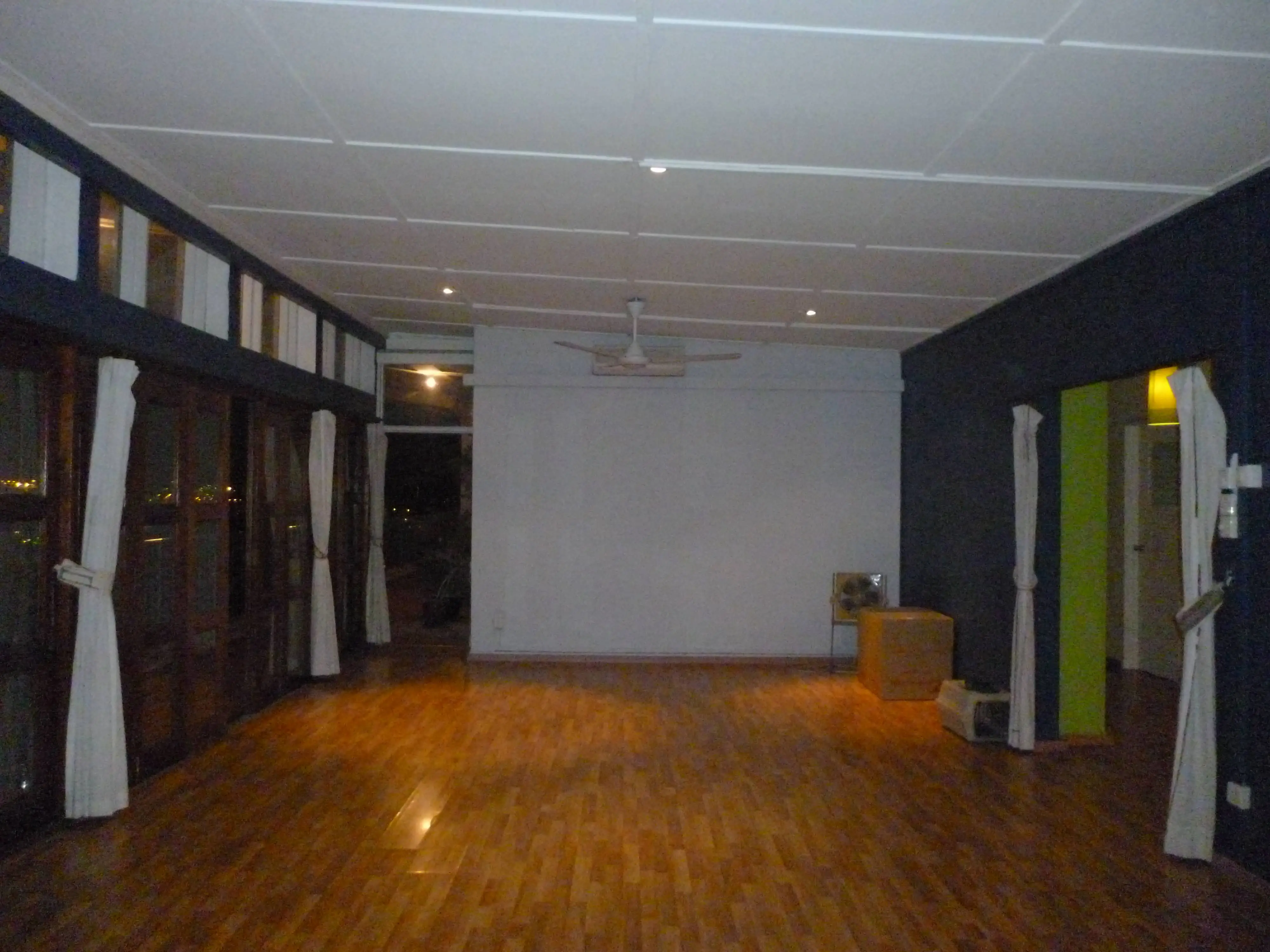 There is also the expected challenge of stairs, being a walk-up unit. CJ notes that if one is older, or has elderly parents or family members with disabilities, the stairs may pose a challenge. He also says that: "Carrying two weeks' worth of groceries can be an issue too. A minor challenge also would be having to go downstairs regularly to take our dogs for their walks, but hey it has to be done."
In more recent years though, walk-up residents told us delivery services like Shoppee, Redmart, etc., have helped with the grocery issues. Their elderly parents, for instance, can order what they need without having to go up or downstairs.
As for having one bathroom, it's actually a common quirk of older units to be very big (over 2,000 sq. ft. in this case) but still have only one bathroom. It's because, in the 1990s or earlier, it was possible for units of this size to still be considered one or two-bedders.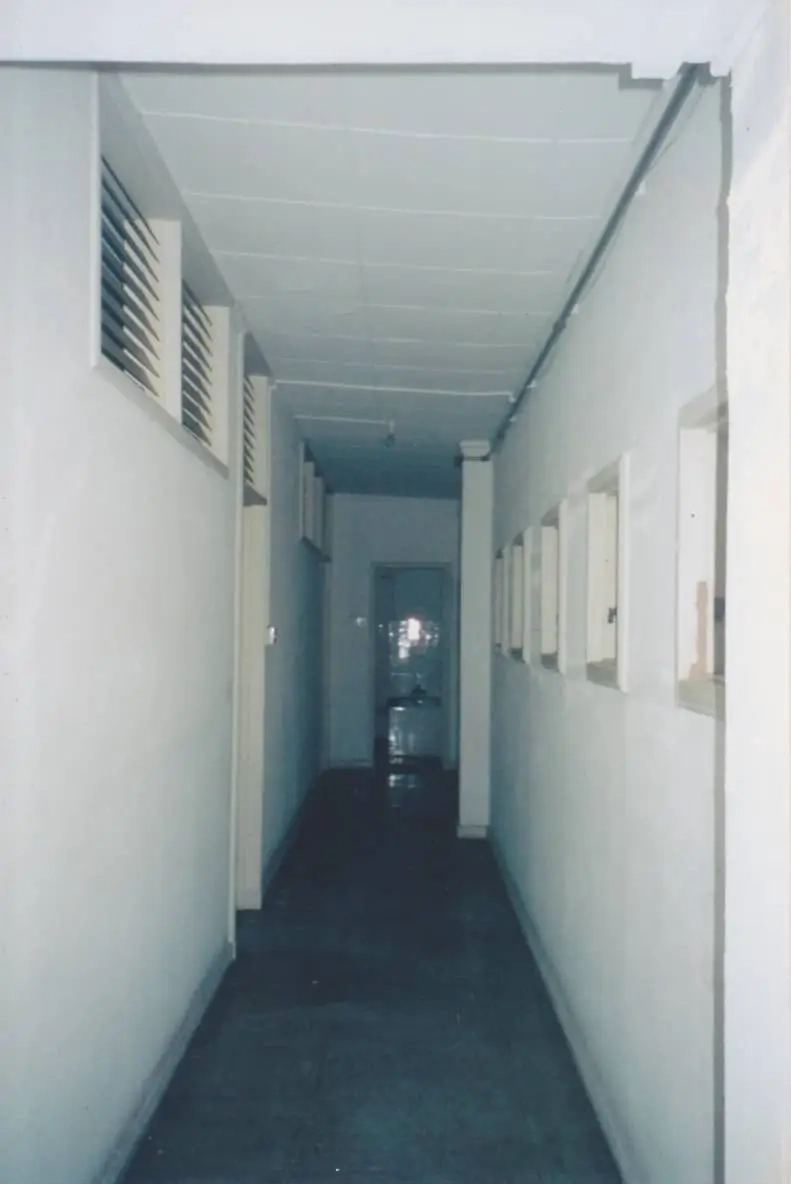 (Usually, though, later owners will add partitions to create more bedrooms)
To give you a sense of the sheer size of a 2,000 sq. ft unit, there's a story from CJ:
"I hosted a get-together for my officemates once. And for some reason, they didn't want to go past the balcony area in front of the dining and living room for an hour or two. Then I told them they could go all the way to the other side of the balcony (the balcony area in front of the bedrooms). They were so surprised because they thought that the two sliding doors were two other apartment units, and they didn't want to make noise in front of the supposed tenants' units!
They didn't know they were the bedrooms that came with the apartment. That was how big the apartment was."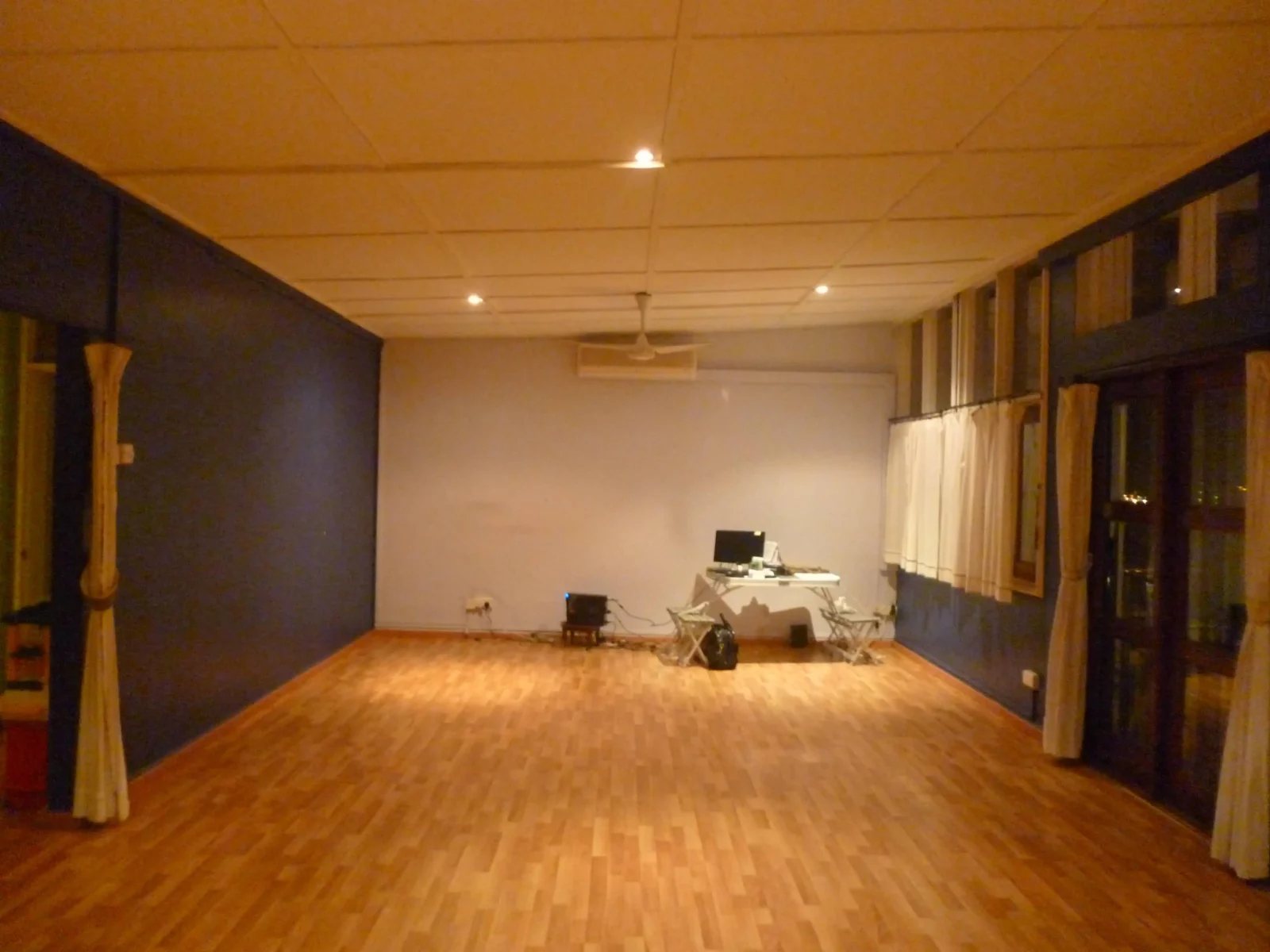 CJ says the main advantage was the balcony facing – as it was westward oriented, it provided good sunset and sea views: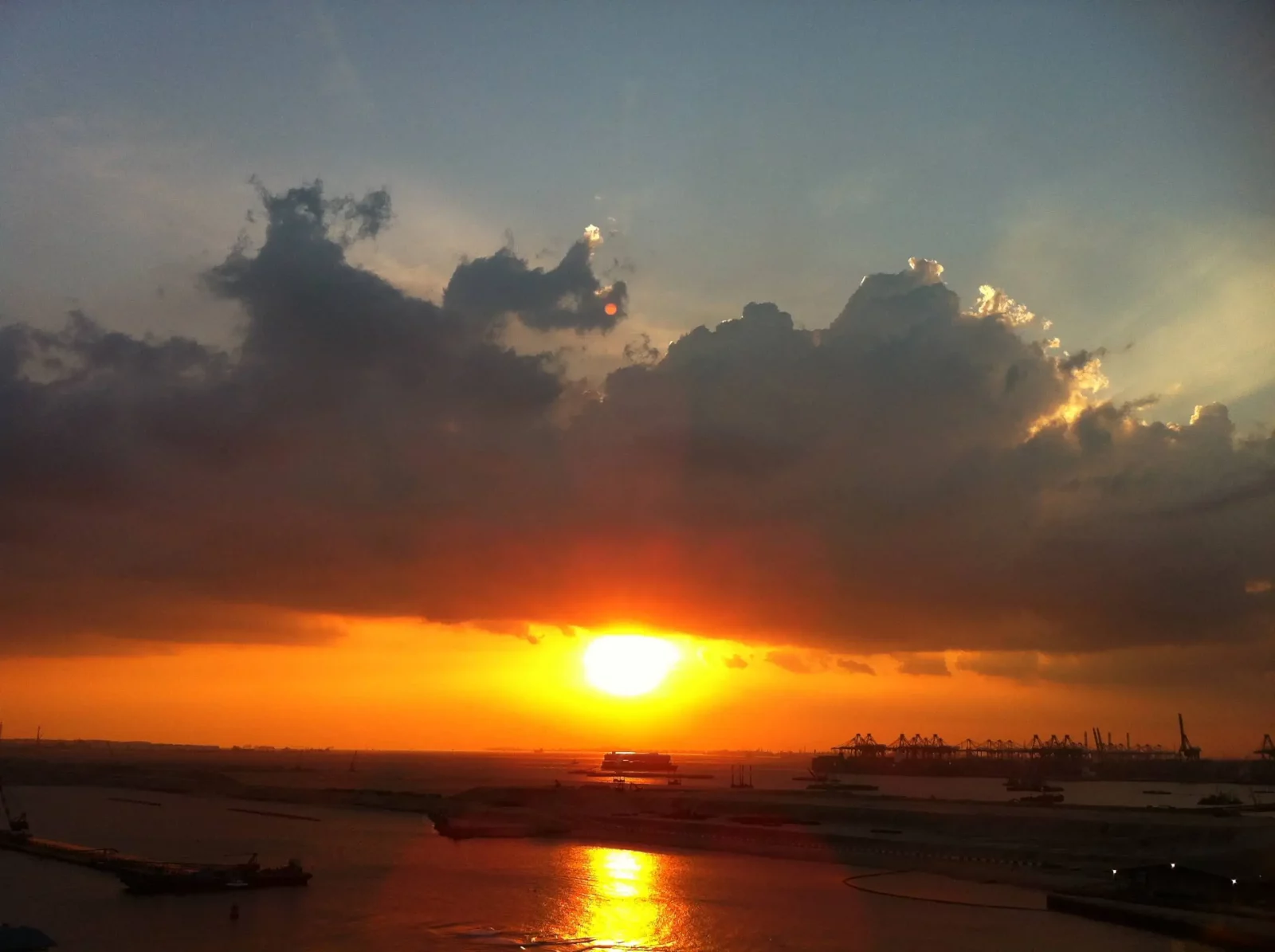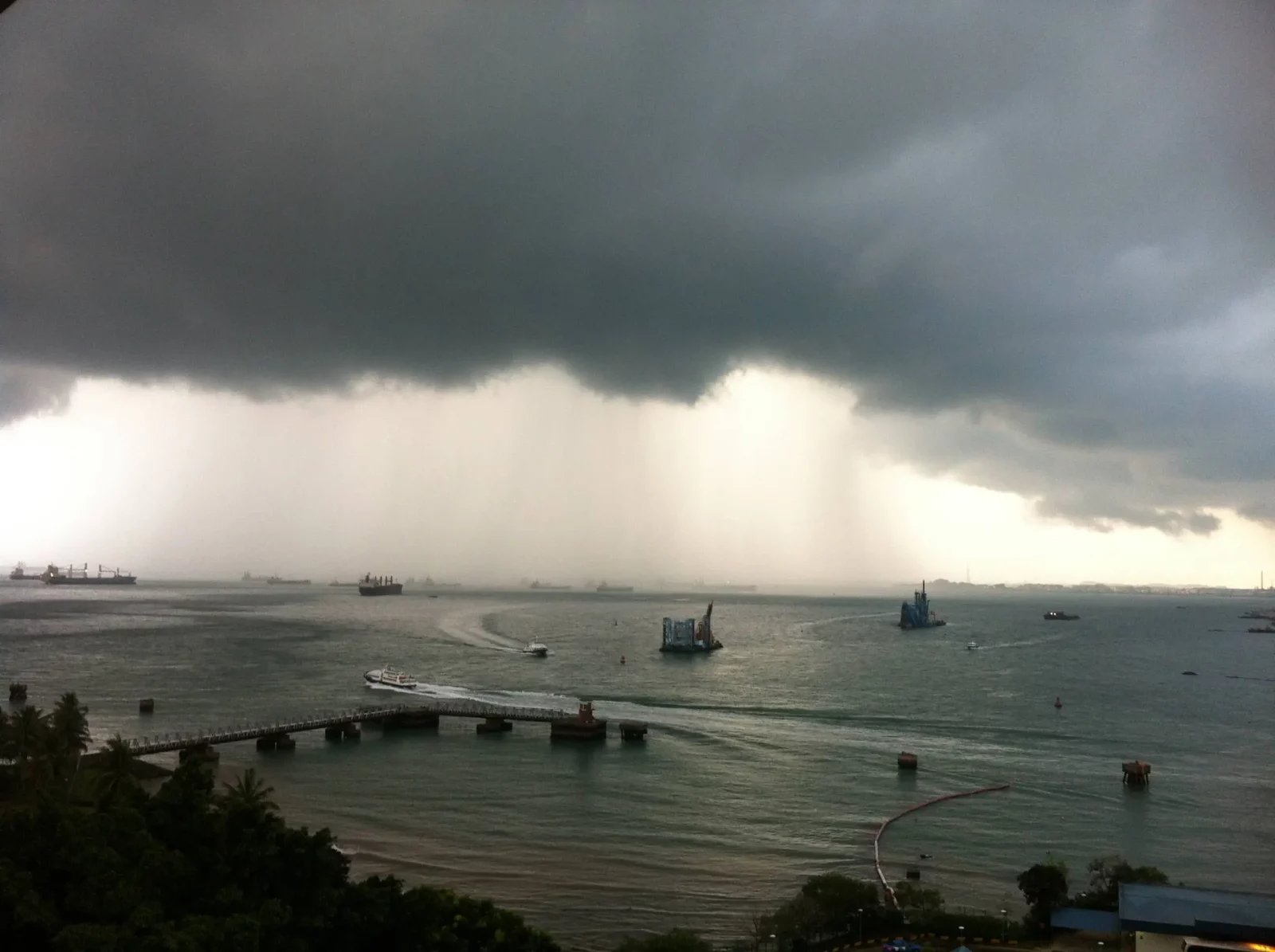 "The balcony practically wrapped around the west face of the unit, so the living/dining room and the two bedrooms all had access to the balcony. The balcony was big enough that we could put potted plants and a teak picnic table and barbecue grill for dining and entertaining."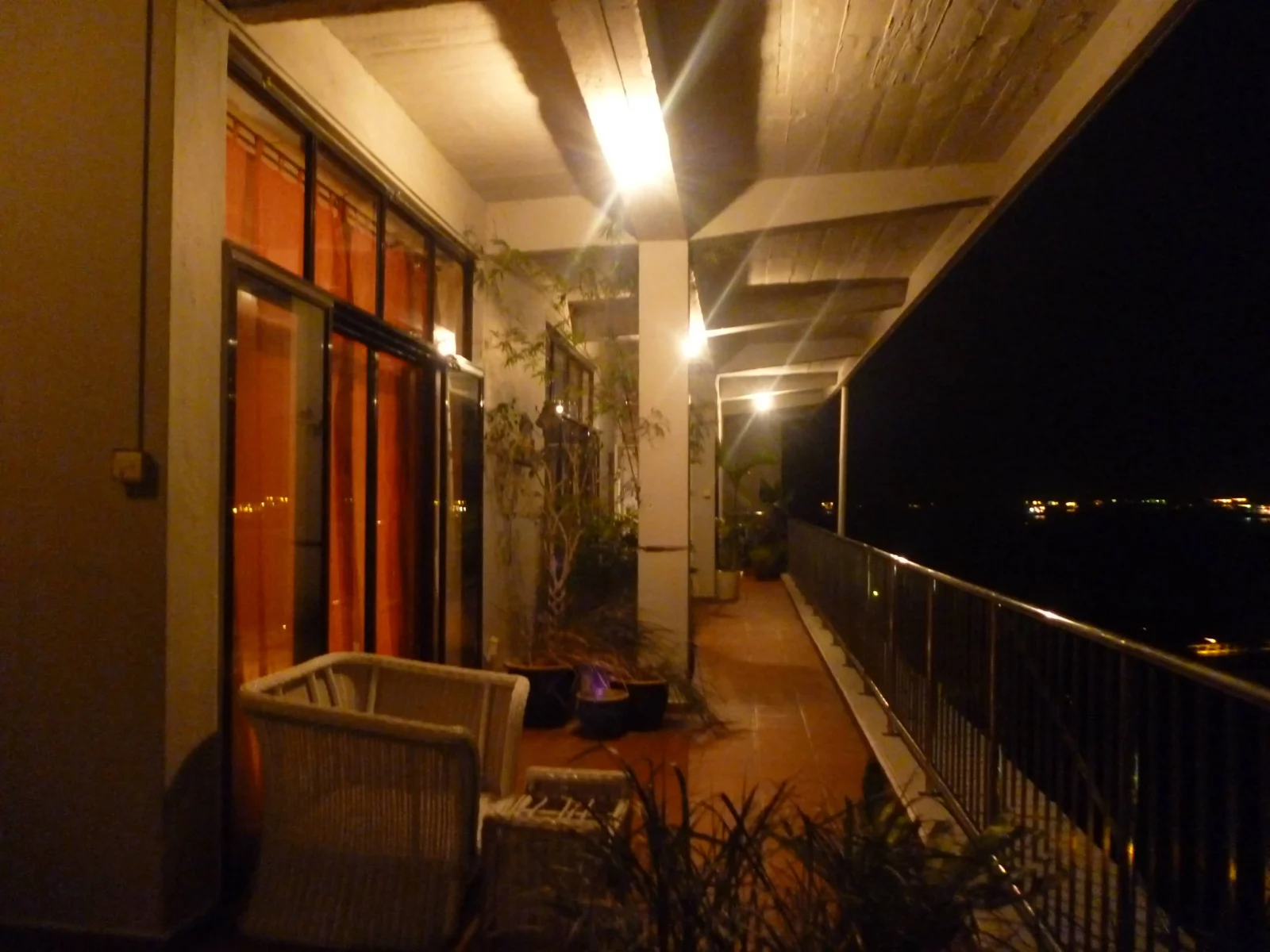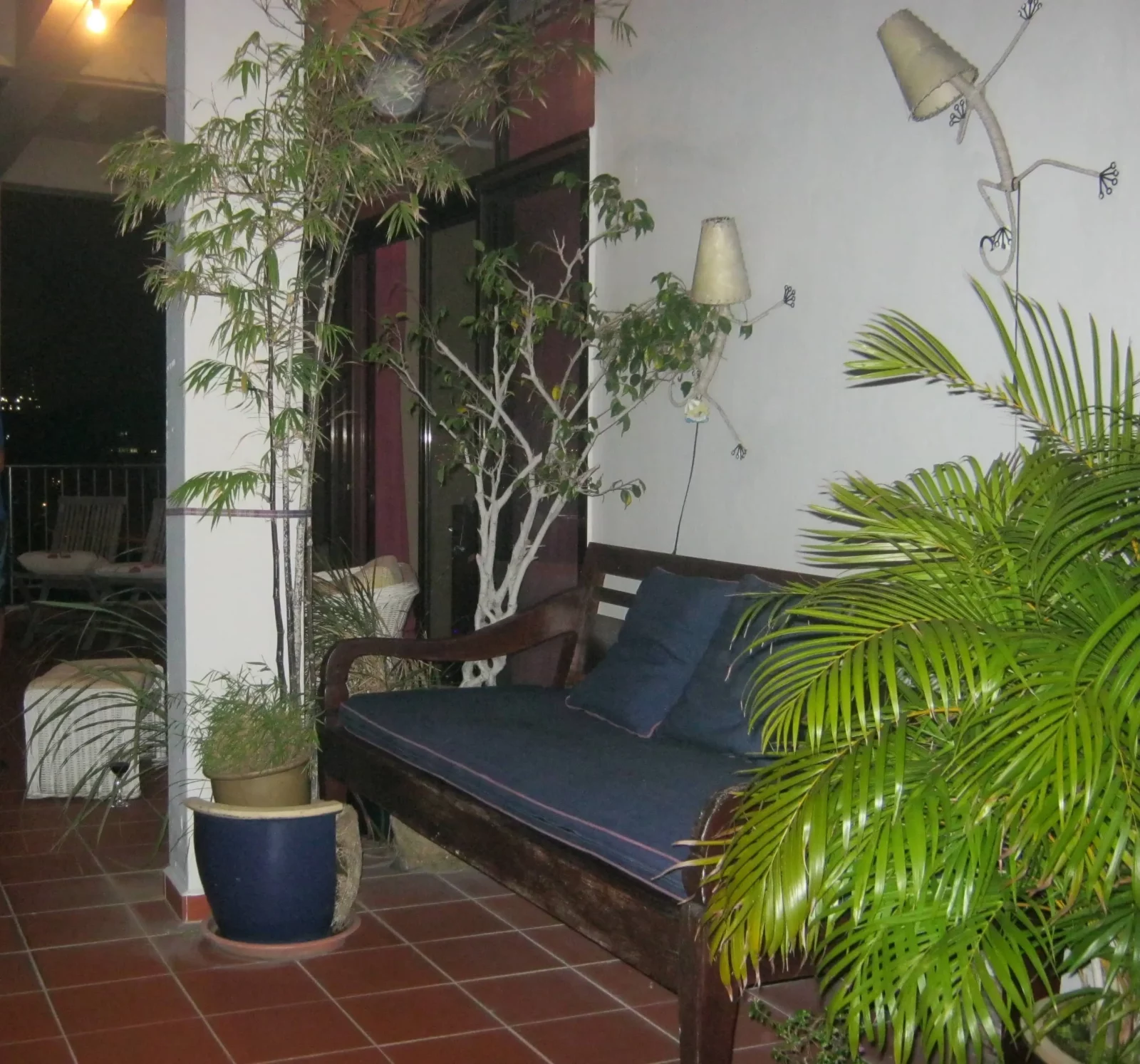 Read this next
A good neighbourhood complements the rental property
The unit was in Pasir Panjang, and part of the charm was the neighbours. CJ says:
"Our neighbours were awesome! They were a great mix of Singaporeans and expats. We had a lovely community. Almost everyone had a dog so our dogs played together downstairs.
We had impromptu gatherings at the deck below on public holidays, and we would have Halloween and Christmas parties for the children. To this day, even though we have left the building (it was repurposed into a co-living/workspace), some of us still keep in touch with each other."
CJ also says Pasir Panjang was not yet gentrified as it is now. This was actually an upside:
"When I told my officemate I lived in Pasir Panjang, she said, "Wah so far one!" But it suited us as we really liked that the neighbourhood was mainly long-time Singaporean residents.
We loved that the building was hidden behind the power station, so the area looked industrial and forbidding, and no one would think that there was a residential place tucked away.
We had Labrador Park right next to us and we could walk to it. We spent a lot of happy sweaty times in that park with our young daughter. There are some super restaurants/cafes/hawker places that were just down the road from us. Handle Bar was within walking distance!"
If there was a downside, it would be the proximity to Pasir Panjang Ferry Terminal. CJ says the unloading of cylindrical tanks at "ungodly hours" would be noisy when the tanks were dropped on the pier.
Having SLA as your landlord
CJ says there's quite a bit of work you need to do yourself, with these SLA properties:
"Since SLA rents the apartment to you practically bare bones, you have to be the one to install air conditioning units, white goods, cabinet space, etc. And that cost when you initially move in can be very high.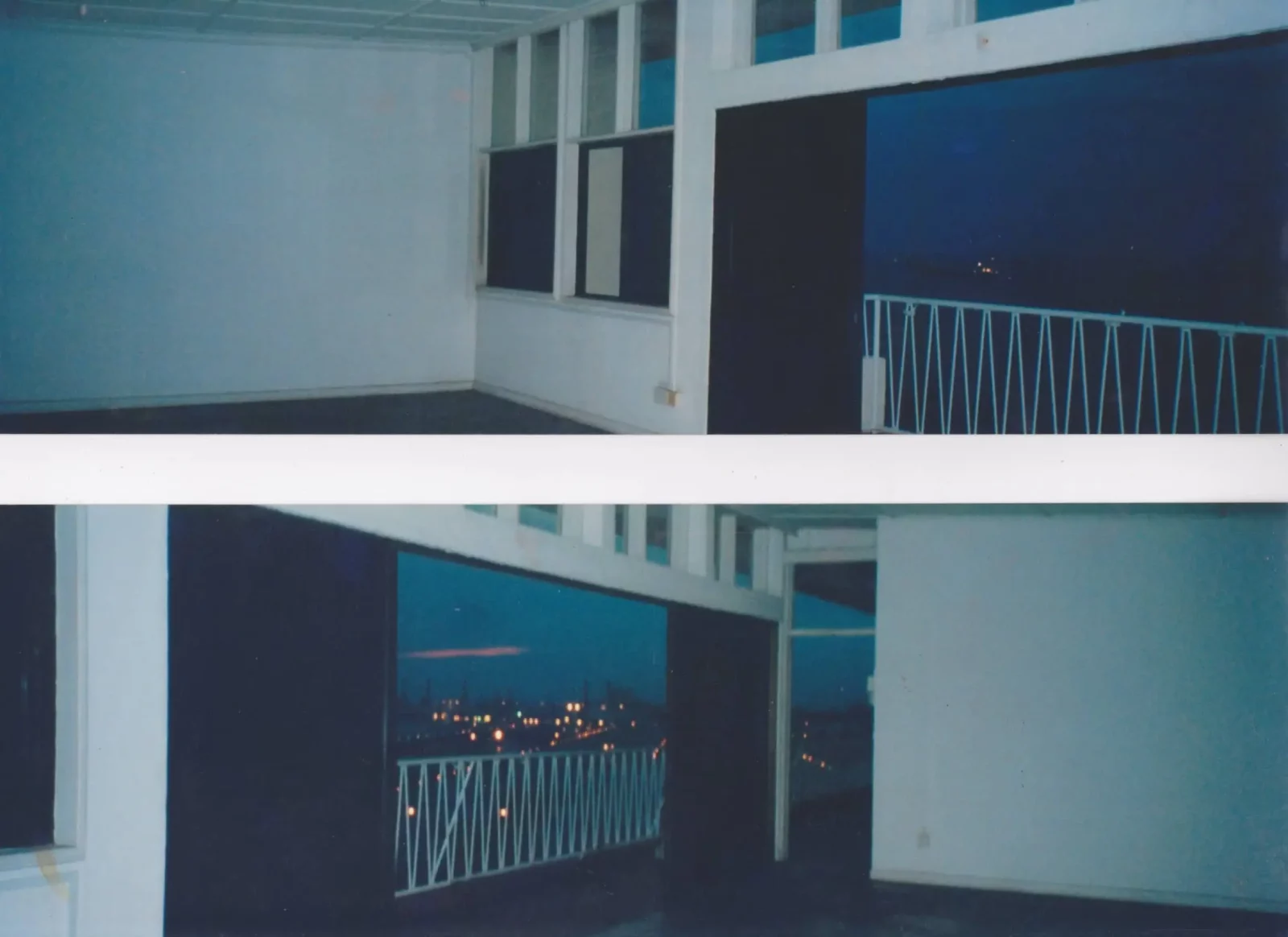 He says the unit: "was in a state of disrepair, in fact, it looked like an abandoned mental asylum. The bedrooms were walled up so there was just this tiny door with access to the balcony. The ceiling was rotting."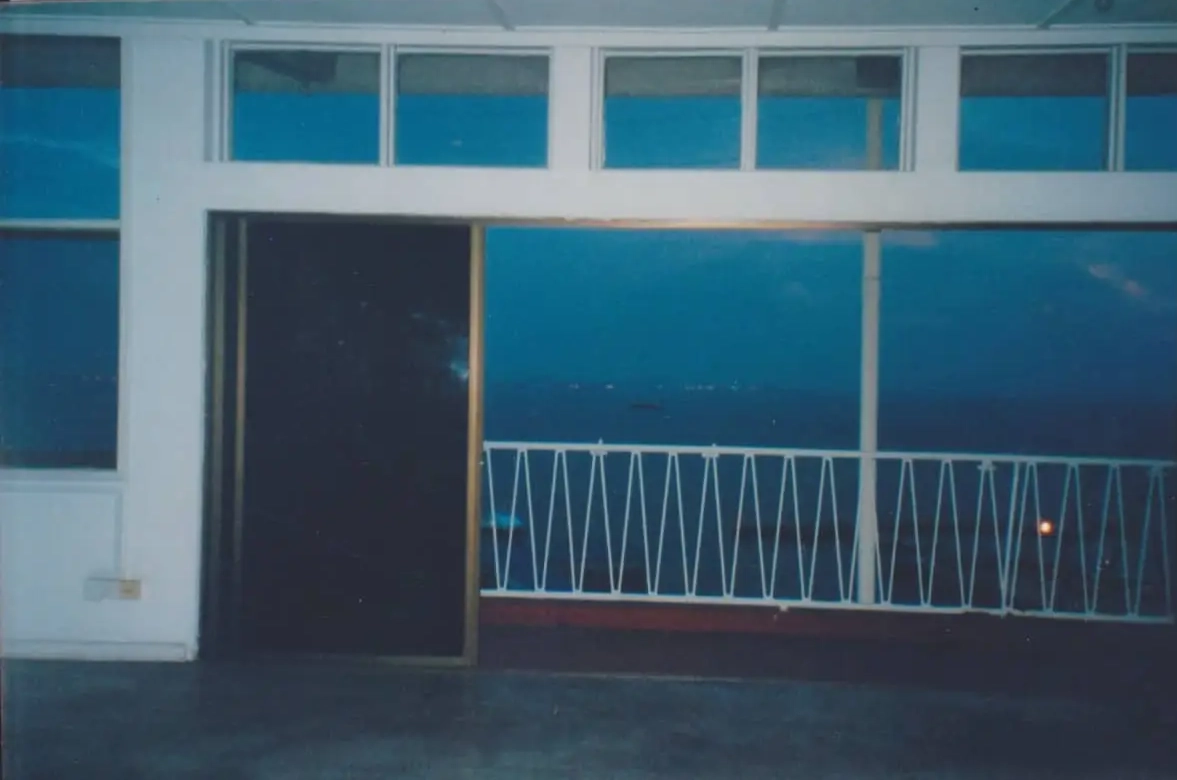 However, the rental rate was extremely reasonable for a unit of that size; and SLA was quite accommodating:
"It was not expensive at all. It was $1,800 per month. The estate agency practically begged us to rent the unit, as it had been empty for over two years.
The estate agency acceded to all our requests to replace the tiny doors with sliding doors, and re-tile and re-layout the kitchen according to how and where we wanted the closets, countertops, oven, etc. to be placed.
We asked them to make the storeroom in the back a bedroom for our helper and they agreed to install a shower – for some reason, there was piping for a sink and a shower, but none for a second toilet.
This is by far the most affordable and biggest place we had lived in in Singapore. Having said that though- when we moved to JB we moved to this huge bungalow with a front and back yard that was also the ringgit equivalent of $1800 per month. So you can see how $1.8k at the time just gets one a walk-up apartment in Singapore, but in JB you get landed property for the same price."
For those interested in an SLA rental unit, CJ also shared how he was able to find it:
"I found the apartment by looking at an online map of Singapore. We had always wanted a unit with a sea view. But we didn't fancy the East Coast at the time, plus I remembered going to a friend's unit in Marine Parade and you could hear the traffic from the ECP, so I started looking at the West.
There was no SLA website yet back in 2003. After more online searching, I found out the name of the apartment and the agency managing it. I even saw an article in a design magazine that featured one of the residents in their beautifully designed apartment in that building. Then I called them and asked if there were any units available to rent."
Today it's a little easier as you can view the properties on the SLA site; but we understand that most rentals are still closed via authorised representatives or agencies.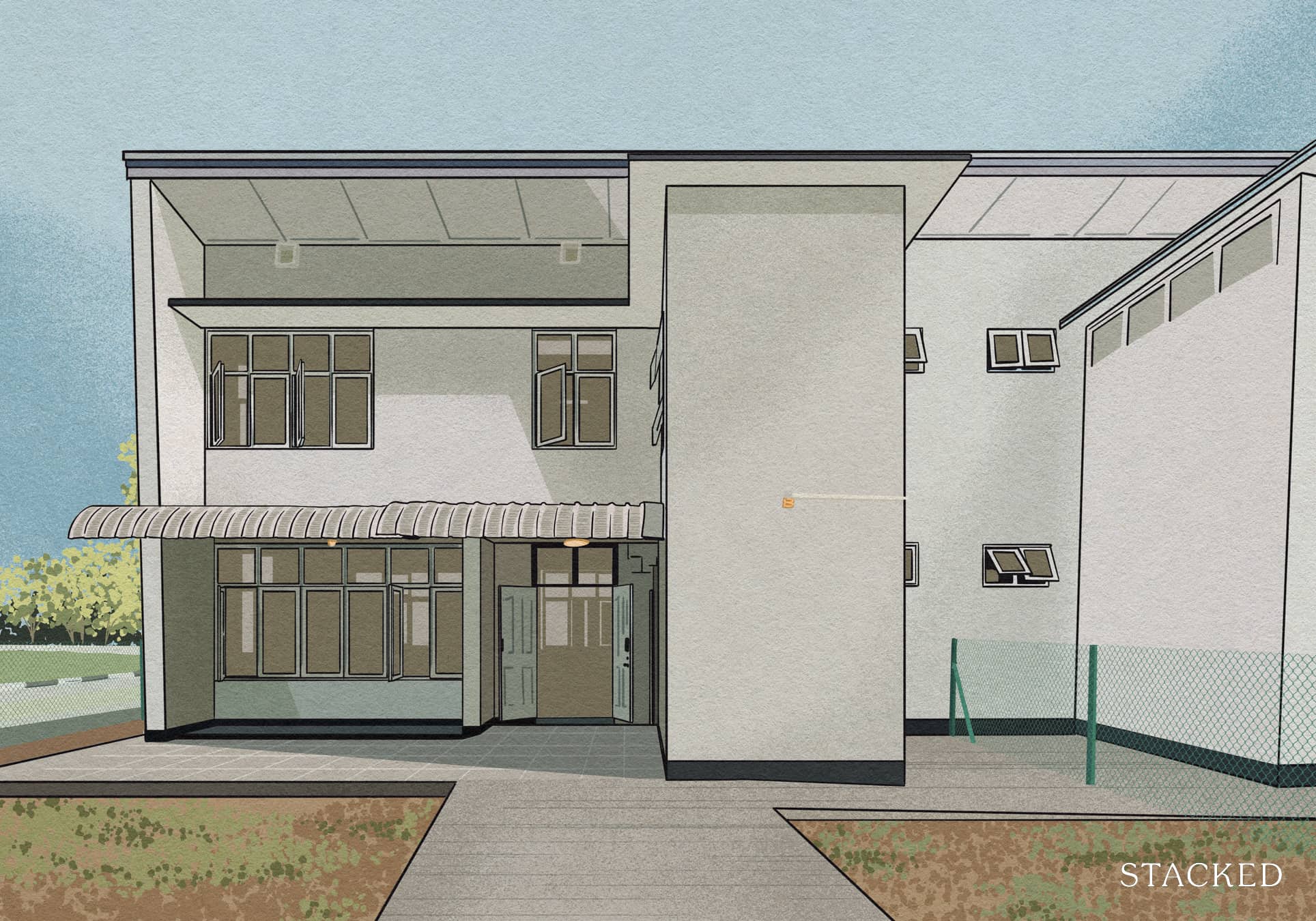 For those who want to rent these units, CJ also has some advice:
"Have an open mind. Don't be put off by how old the unit looks. If the unit has good bones and you immediately get that nice feeling when you set foot in it, then you're almost as good as home.
Be mindful of the furniture that you have – always think of how it will fit through the front door when you move, and how many flights of steps the movers will have to go up and down in order to move your things.
If you are in a landed SLA property – do ask right away how much it will cost you monthly to take care of the backyard/garden, as the SLA tend to throw the landscaping/gardening fees to the tenant, and the monthly gardening upkeep costs a lot."
For more homeowner and tenant experiences, follow us on Stacked. We'll keep you up to date with the latest news and happenings in the Singapore property market.