Condo Reviews

Wallich Residence Review – S$108 million penthouse anyone?
Druce
November 16, 2018

11

min read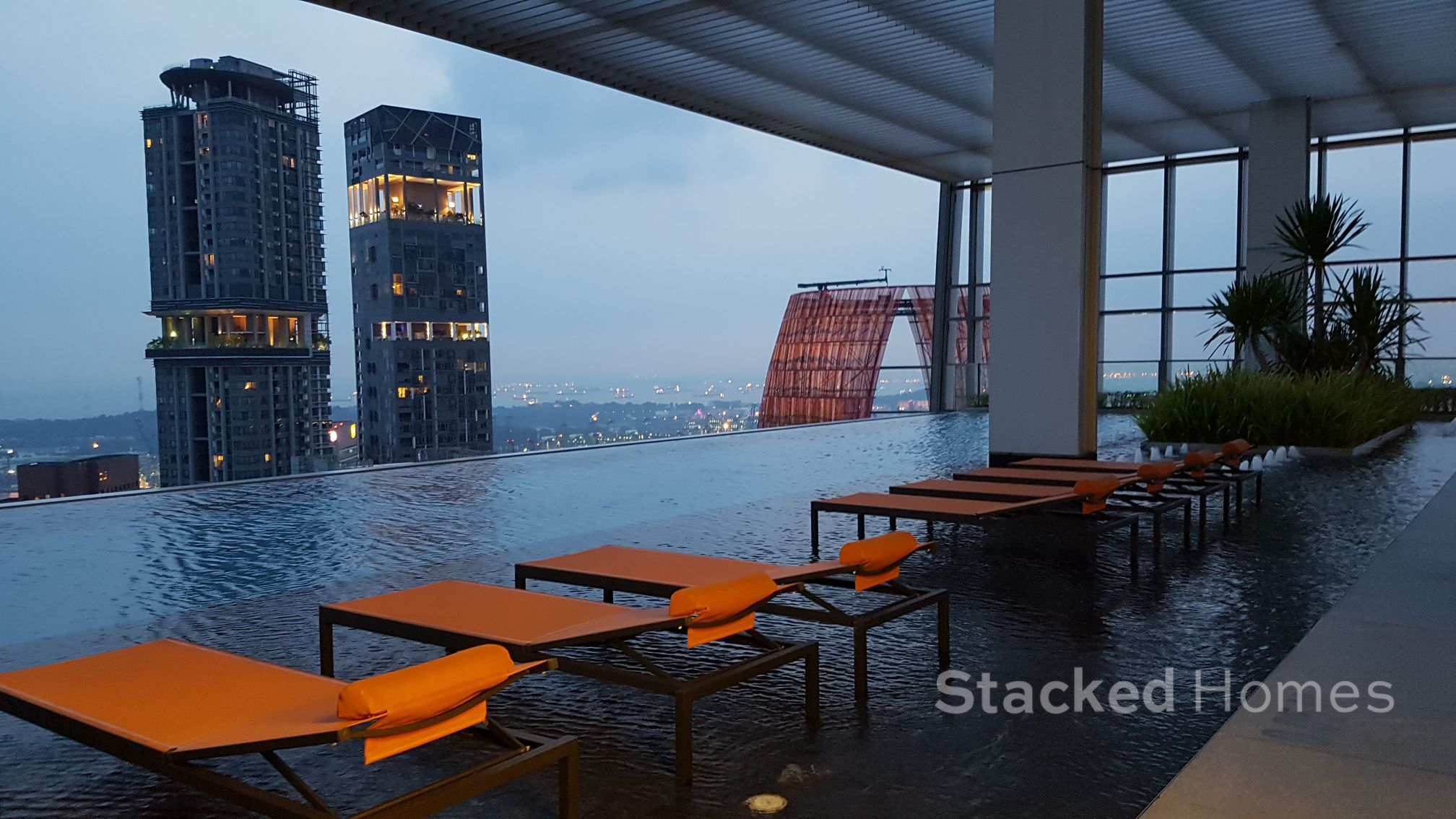 If you can stomach the high prices, it has everything that you would want in a luxury city development.
Reviewed by Druce on November 16, 2018
What we like
Spectacular views

Rooftop infinity pool

Right above Tanjong Pagar MRT

Concierge service
11
min read
About this condo

| | | | |
| --- | --- | --- | --- |
| Project | Wallich Residence | District | 02 |
| Region | Core Central Region (CCR) | Address | 3 Wallich Street |
| Tenure | 99 years from 21st February 2011 | Site Area | 161,708 sqft |
| No. of Units | 181 units | Developer | GuocoLand |
Wallich Residence is becoming a bit of an icon in Singapore. And for good reason as it is currently the tallest residential development in Singapore, standing at 290m tall. Not to mention, its headline-grabbing super penthouse (listed at S$108 million) that has made the news worldwide. It's a mixed development as well, so this includes office spaces at Guoco Tower, a shopping centre, a hotel, a park and MRT station right at your doorstep. You can be sure that with this prime location and all the convenience that comes with it, prices would be out of reach for most ordinary people. So, what is it like staying in an apartment with the most expensive non-landed unit in town? Read on more to find out!
[July 2019 update: James Dyon purchased the penthouse for S$72 million!]
Wallich Residence Review – Location
Wallich Residence is located along Wallich Street in Tanjong Pagar and it is part of the mixed development, Tanjong Pagar Centre. It is situated right above Tanjong Pagar MRT which offers connectivity to the East-West Line (EW). That is not the only MRT station on offer. A short walk away would be the upcoming Prince Edward Road MRT station which is part of the Circle Line (CC).
Additionally, the upcoming Thomson-East Coast Line (TE) Shenton Way MRT station will be just a 5-minute walk away which would provide an even greater range of options to the rest of Singapore. Being in the Tanjong Pagar area which is the Central Business District (CBD) of Singapore affords so much convenience if you are working in this area as well.
Wallich Residence is also close to the Marina Coastal Expressway (MCE) and the Ayer Rajah Expressway (AYE), so if you drive this provides easy access to Changi Airport (16 minutes) as well as to the western areas of Singapore.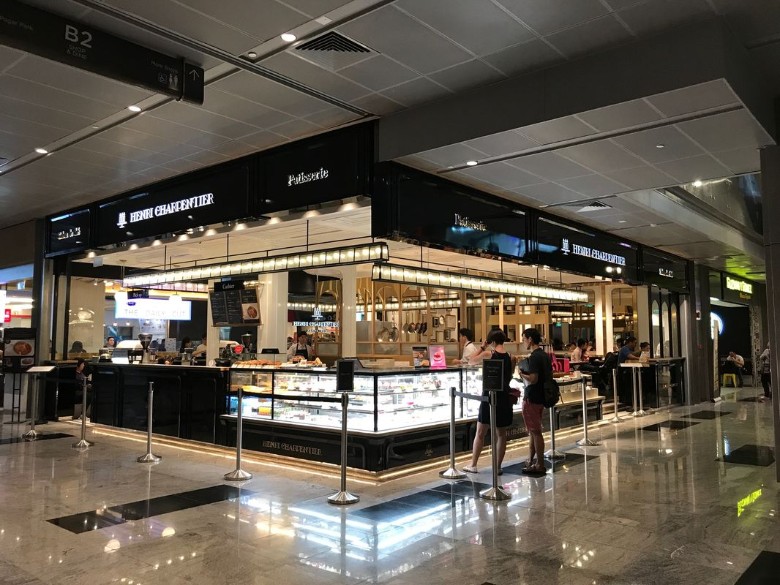 Proximity to food options is probably the least of your worries at Wallich Residence. The amount of food and beverage offerings in the Tanjong Pagar Centre is staggering. With six levels of shops available, there is a good mixture of restaurants, cafes and bars for you to choose from. If you are worried about the cost of food in the city centre, you can strike that off your list as well as there is a bunch of affordable dining options as well. For a comprehensive list, check out Ordinary Patrons food blog for their extensive coverage on all the places available. Of course, expect lots of crowd during the lunch hour on weekdays, you are in the CBD after all. Weekends are a lot quieter, and you can have more peace and quiet when you dine out during Sundays especially.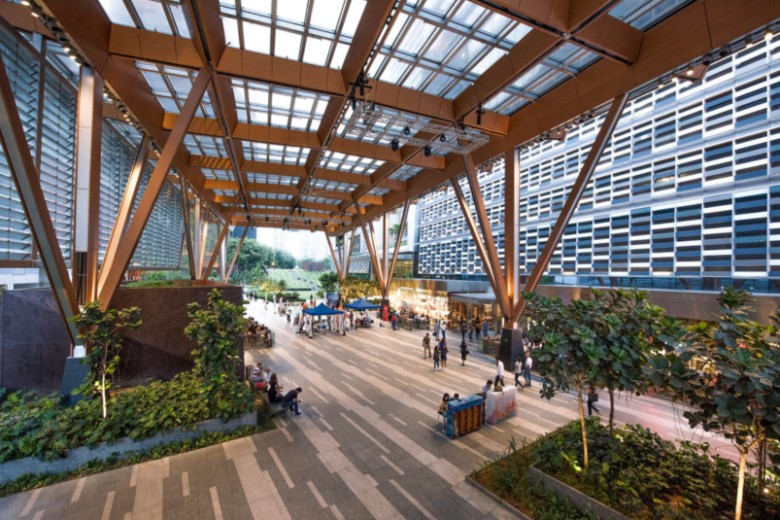 One cool feature at Tanjong Pagar Centre is this brass coloured solar panel glass canopy that is 15m high. There are dining options here and is envisioned as a space for public art, events and outdoor performances. The high structure makes it wonderfully airy. If you have been here at night, it is very peaceful and cooling, and is a nice respite from the business of the CBD.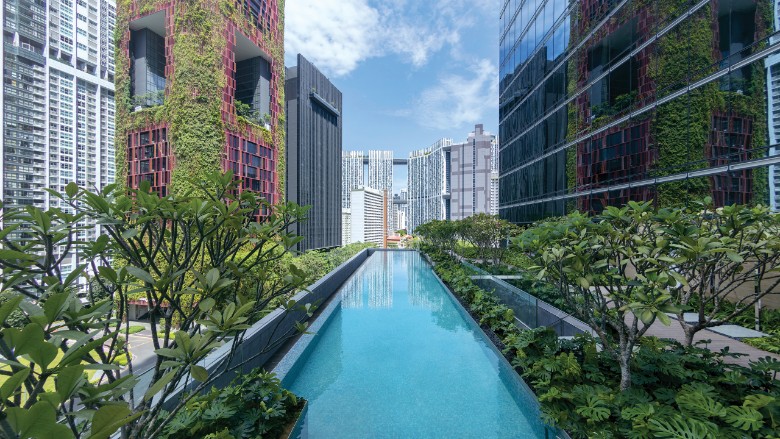 Sofitel City Centre is also a part of this development. So if you have guests coming to Singapore, what better upscale hotel to house them at.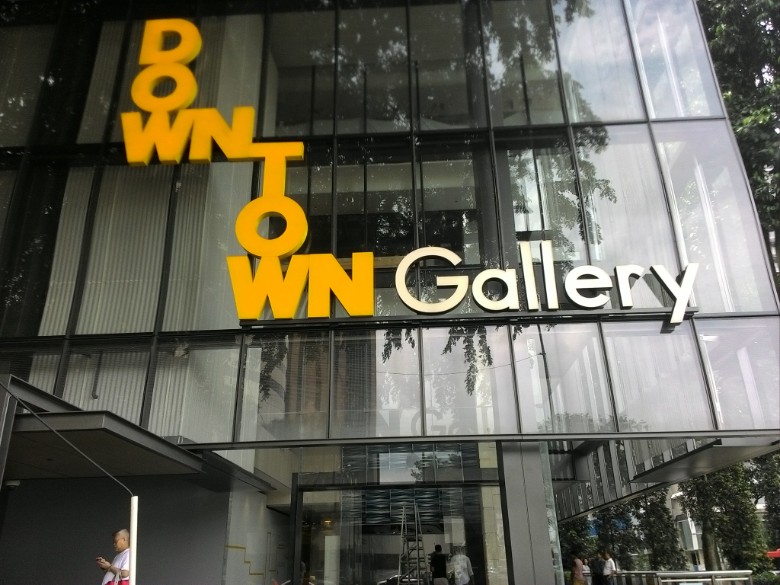 If you are ever bored of Tanjong Pagar Centre, there are also many shopping centres around Wallich Residence. There is Icon Village, China Square, Marina Bay Link Mall and Downtown Gallery, which is probably the newest one.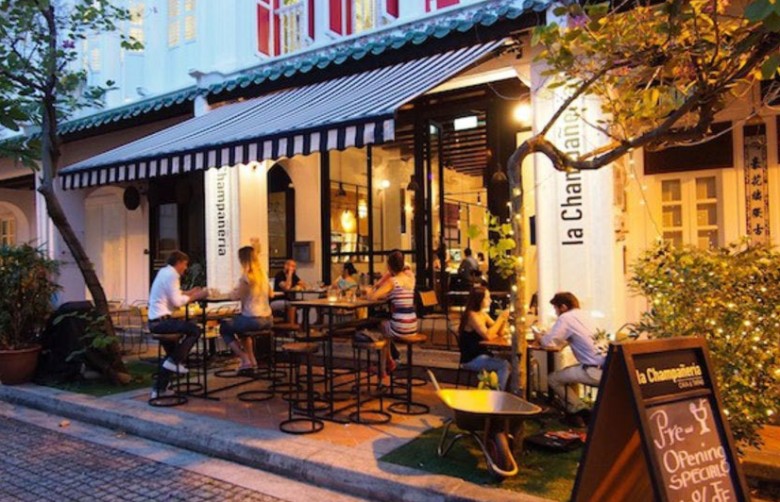 If that still isn't enough to satiate your hunger, the whole Duxton area is just a short walk away as well. It is chock full of restaurants, cafes and bars and can get quite crowded on weekdays with all the office workers getting some after-work drinks and happy hour. And if that still is not enough, there is still the Keong Saik/Kreta Ayer area and Chinatown to contend with. Basically you will totally be spoilt for choice for food living at Wallich Residence.
If you are concerned about schools nearby there are quite a number available. Within walking distance would be Cantonment Primary School. There are also a number of private schools that are really close by, Columbia Business School and FY Institute of Technology. Other schools nearby include Radin Mas Primary School, Outram Secondary School and CHIJ (Kellock) and CHIJ Saint Theresa's Convent. In case of any emergencies, Singapore General Hospital is close by as well at Outram.
East-West Line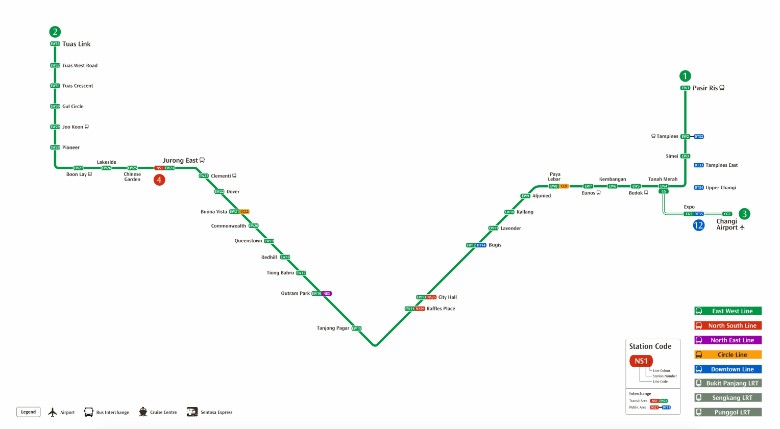 Wallich Residence is right on top of Tanjong Pagar MRT station, so moving around is incredibly convenient. The East-West line provides easy access to the Jurong area as well as towards the East. As mentioned earlier, in the future the Circle Line and the Thomson-East Coast line will be easily accessible from Wallich Residence as well.
Wallich Residence Review – Development Site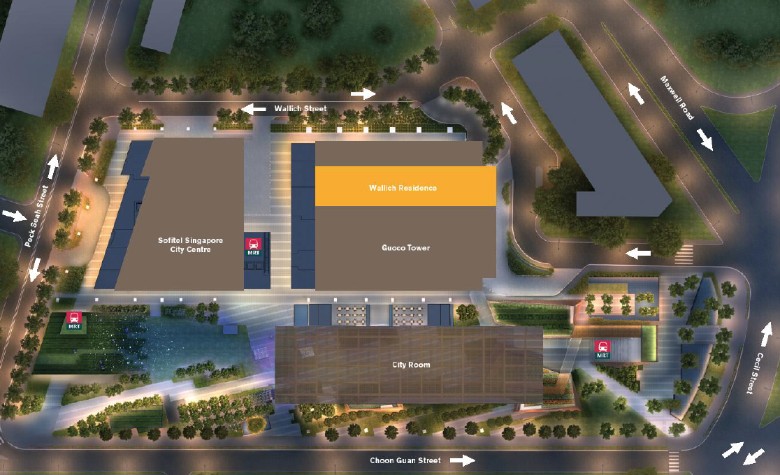 As you can see from the site map, Wallich Residence does not really take up much space in the entire integrated development. To break it down for you, it consists of 890,000 sqft of office space at Guoco Tower, 222 rooms at Sofitel Singapore City Centre, 100,000 sqft for the shopping areas, 150,000 sqft Urban Park and finally 181 units at Wallich Residence itself.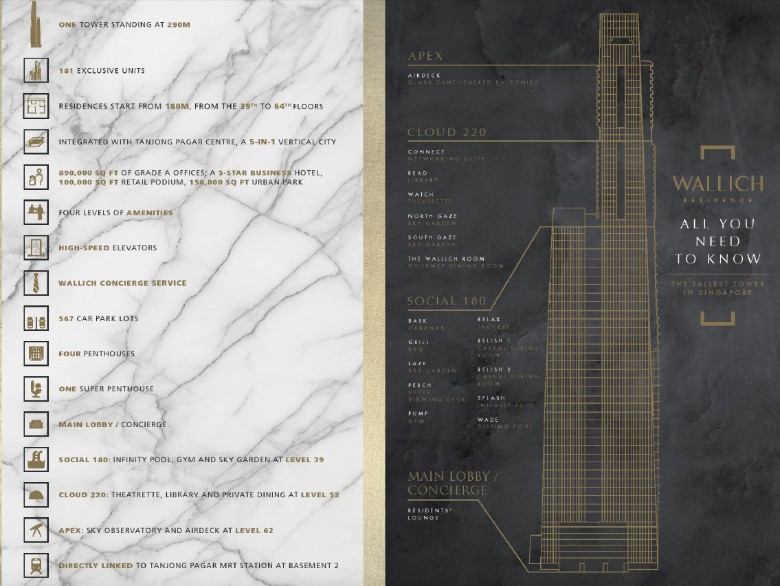 Wallich Residence begins only from the 180m point, which is the 39th floor and goes all the way up to the 64th floor. The star of the show, the super penthouse on sale at S$108 million occupies 3 floors here from the 62nd to 64th story. Even at the 39th floor this affords you spectacular views of the city so with this development, even buying the "first" floor is by no means a lousy view.
Taking a close look at the unit mix, Wallich Residence offers a range of different sizes for city living.
Unit mix

| Unit Type | Size of Units (sqft) |
| --- | --- |
| 1-bedroom | 614 to 646 sqft |
| 2-bedroom | 861 to 1,098 sqft |
| 2-bedroom + study | 1,259 sqft |
| 3-bedroom | 1,098 to 1,787 sqft |
| 4-bedroom | 1,981 to 2,034 sqft |
| Penthouse | 3,509 sqft |
| Super Penthouse | 21,108 sqft |
As you can see from the sizes, the unit sizes are actually not too bad considering the city centre location. If you really need the space for family living, the 4-bedroom and penthouse will be more than adequate but of course, will come with the heavy price tag. And yes, the Super Penthouse is really that big at 21,208 sqft!
Wallich Residence Review – 1 Bedroom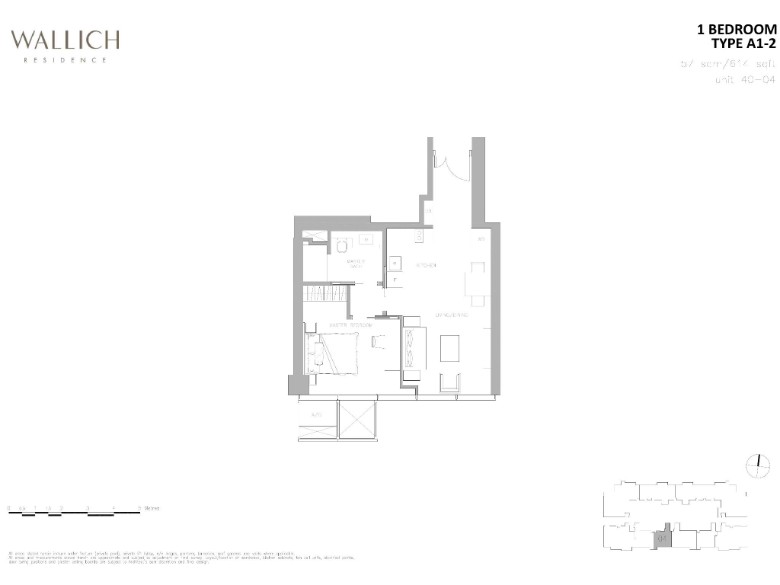 Standard squarish layout of a one-bedroom unit.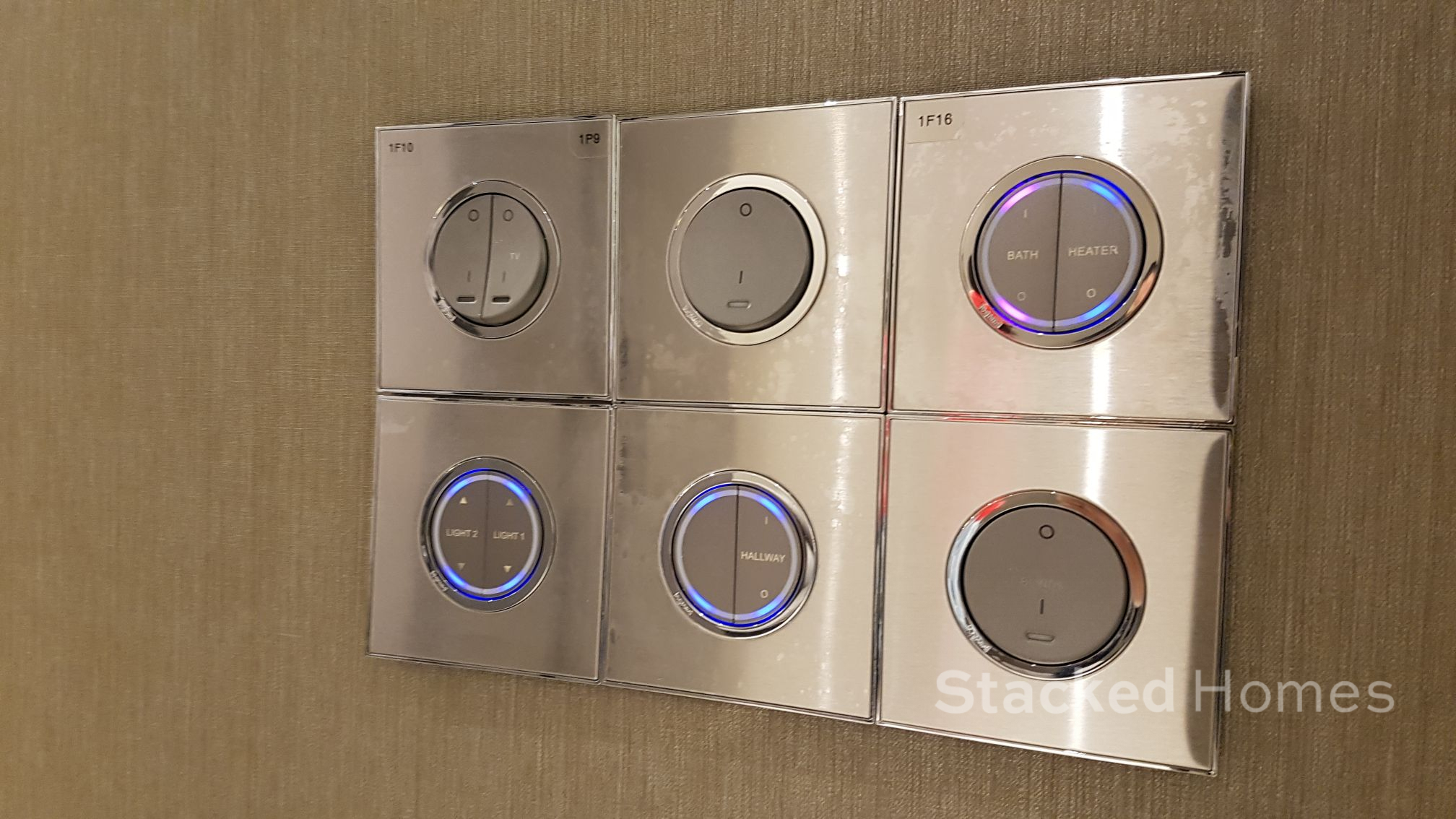 One of the first things that catch your attention, the switches here definitely look more premium and futuristic than more other developments. It is certainly befitting of its price tag.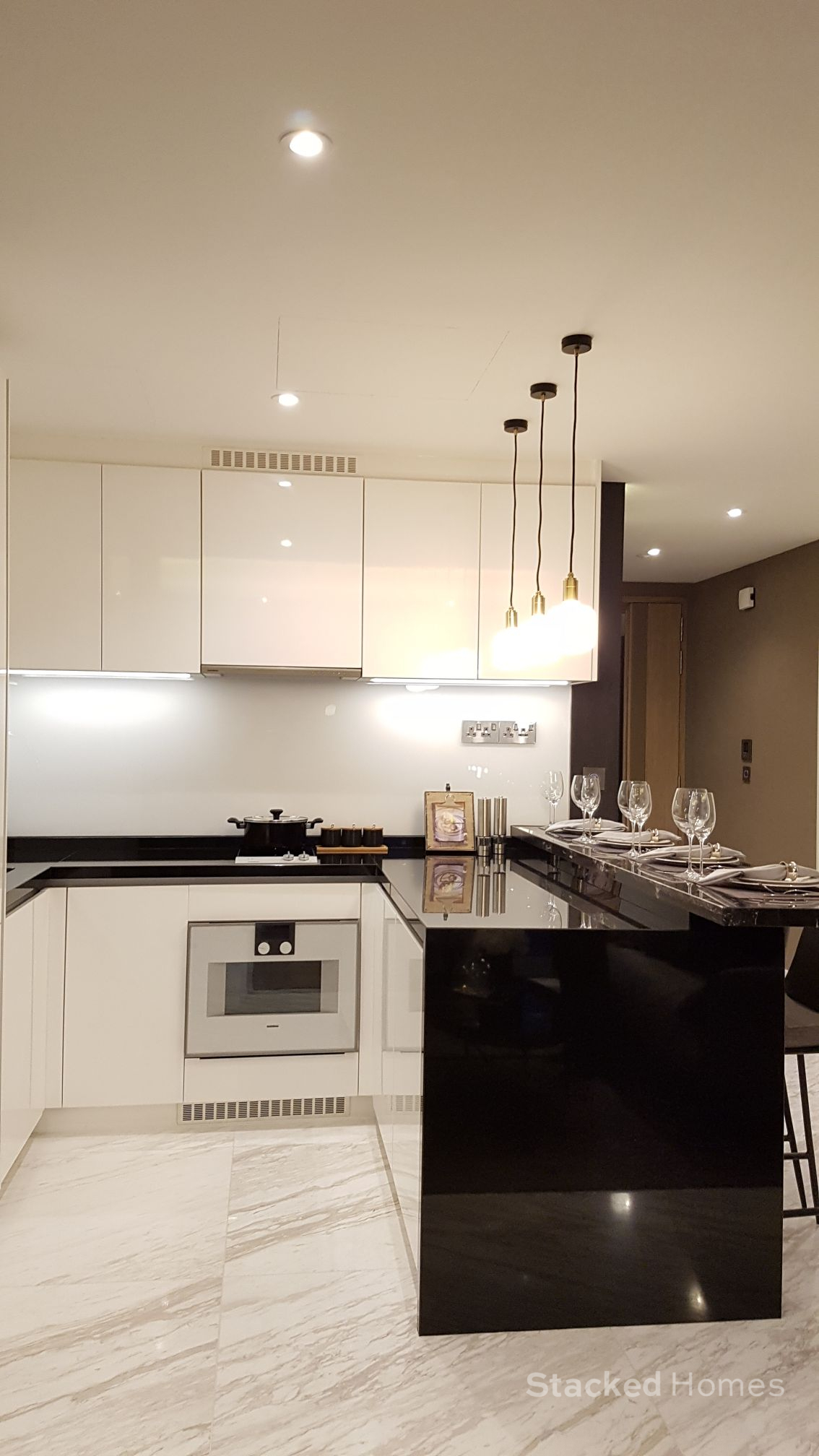 The kitchen actually seems like it has a very usable space when combined with the dining area. Of course, this is a bar counter dining so it takes up less space. And as with all countertop dining, you will be sitting in a row.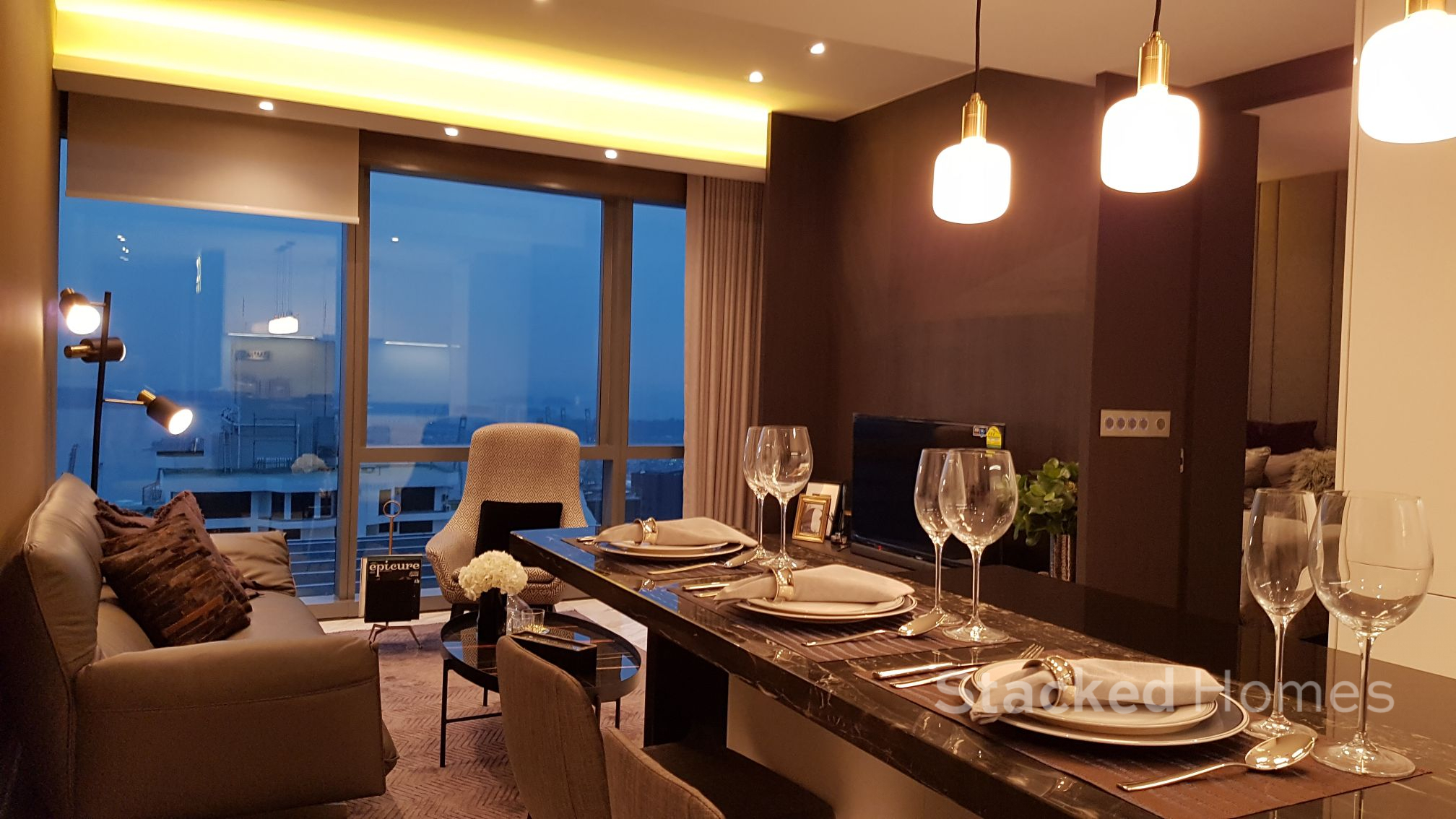 It is a small and cosy area for sure, but more than enough space for one person or even a couple to live in the city centre.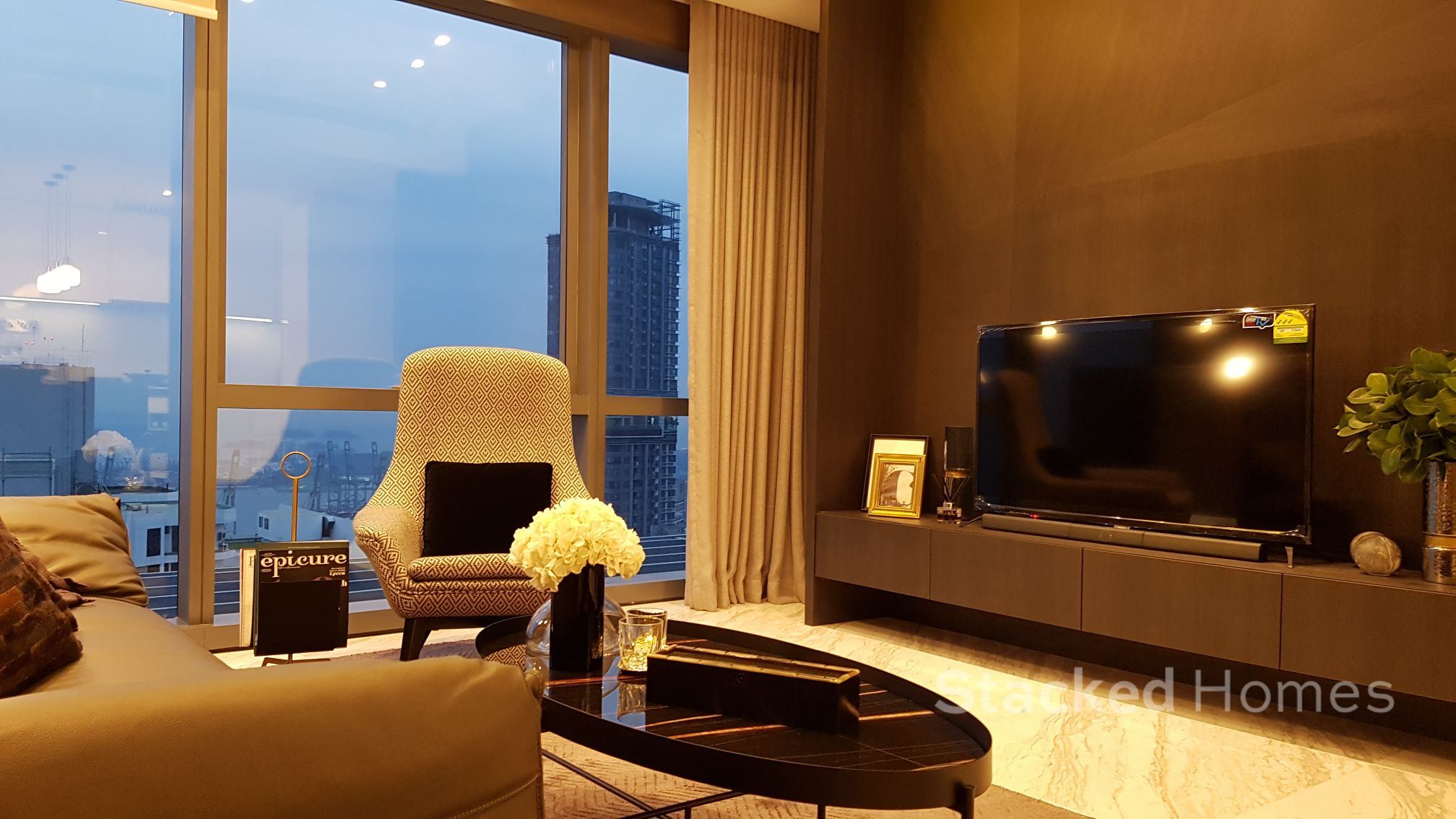 As you can see, the size of the living area is really pleasant space to be in. The view you get of the city really helps as well.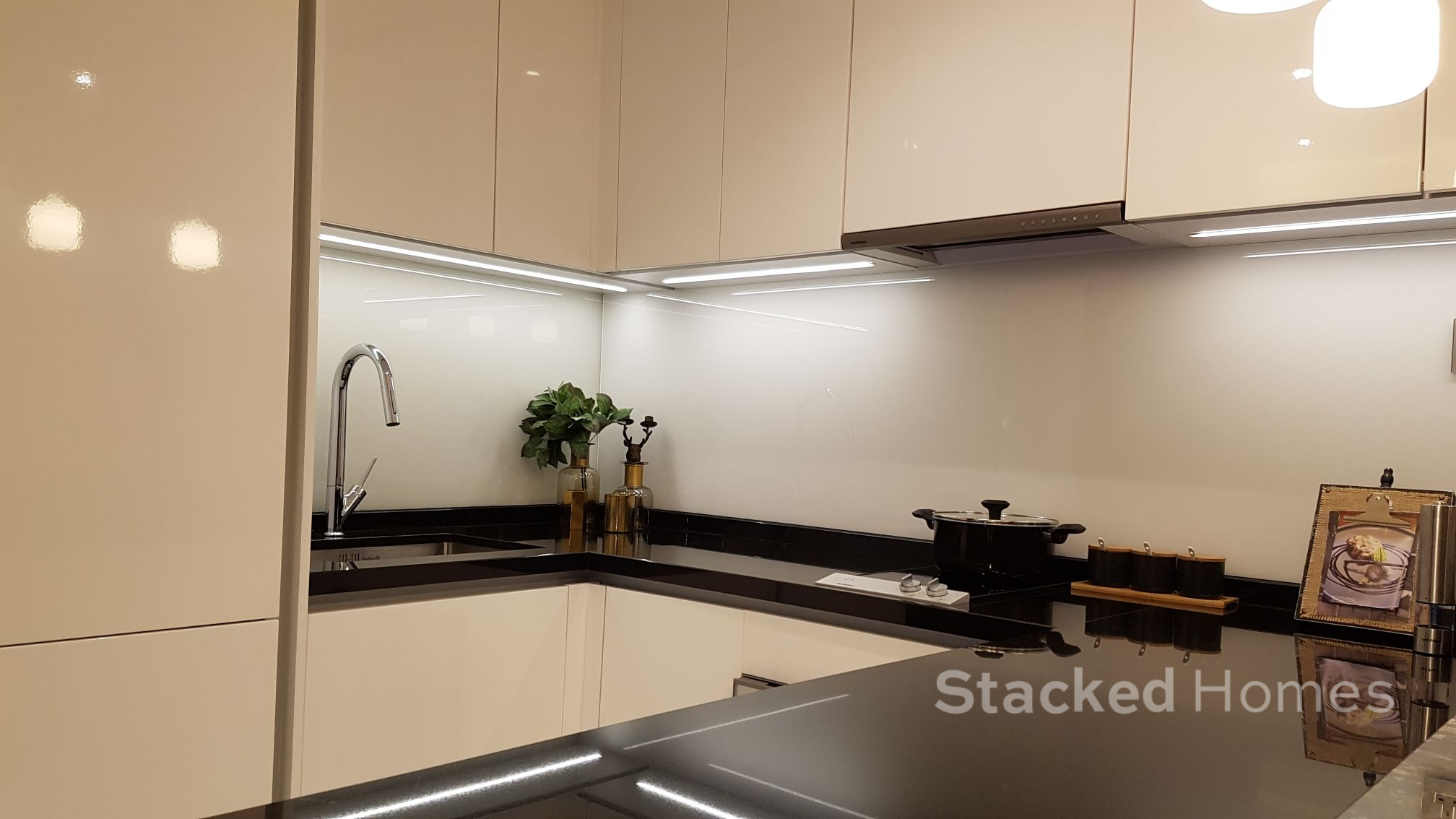 Here is a closer look at the kitchen. There are lots of storage space in this particular example, and with this layout, the kitchen is certainly more usable at the expense of less dining space.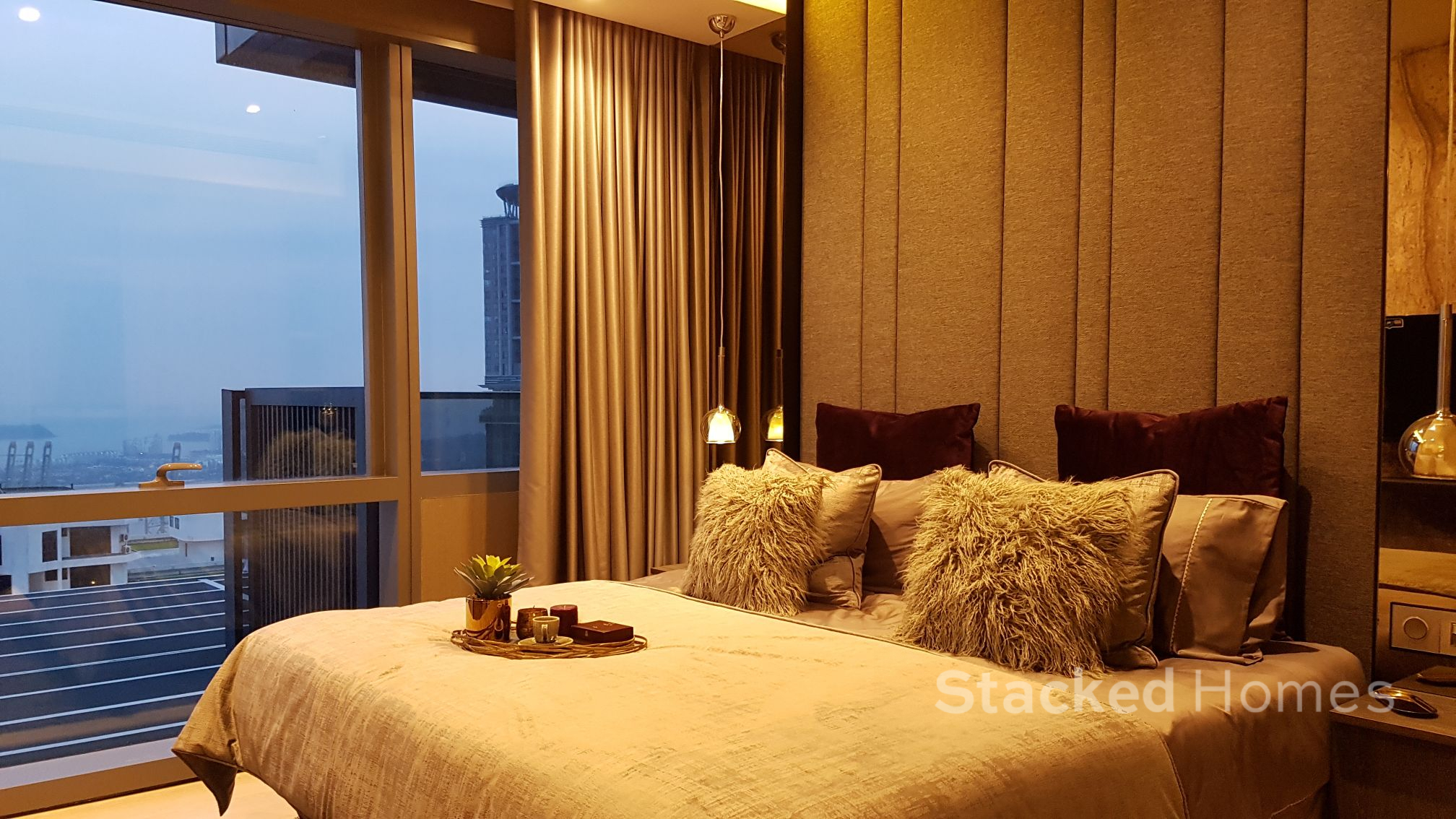 Again, at such a high level, the view is really amazing. Imagine waking up every morning to such a view!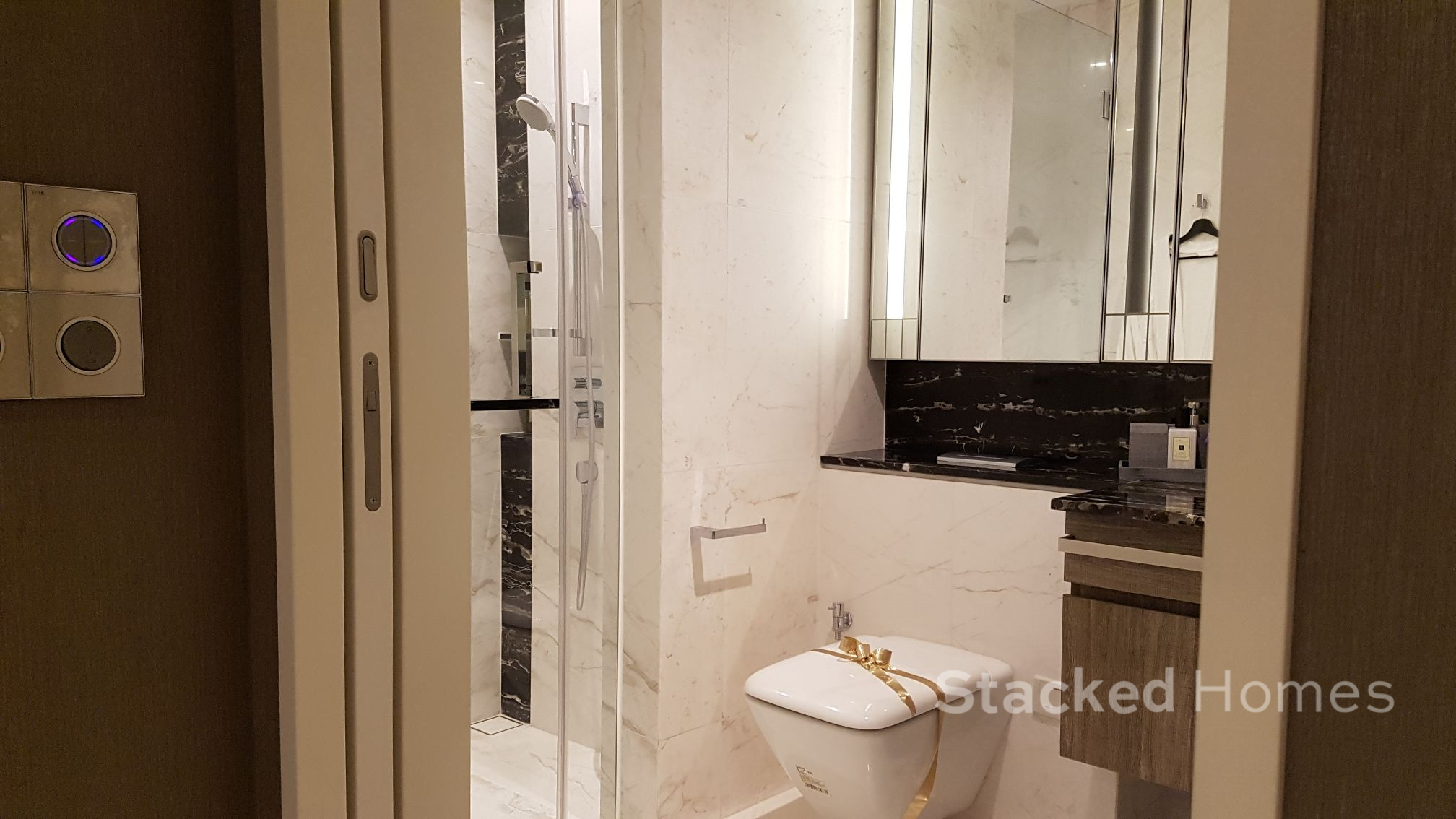 Since this is a 1 bedder with just one toilet, the master bedroom here is not an ensuite, but a shared toilet.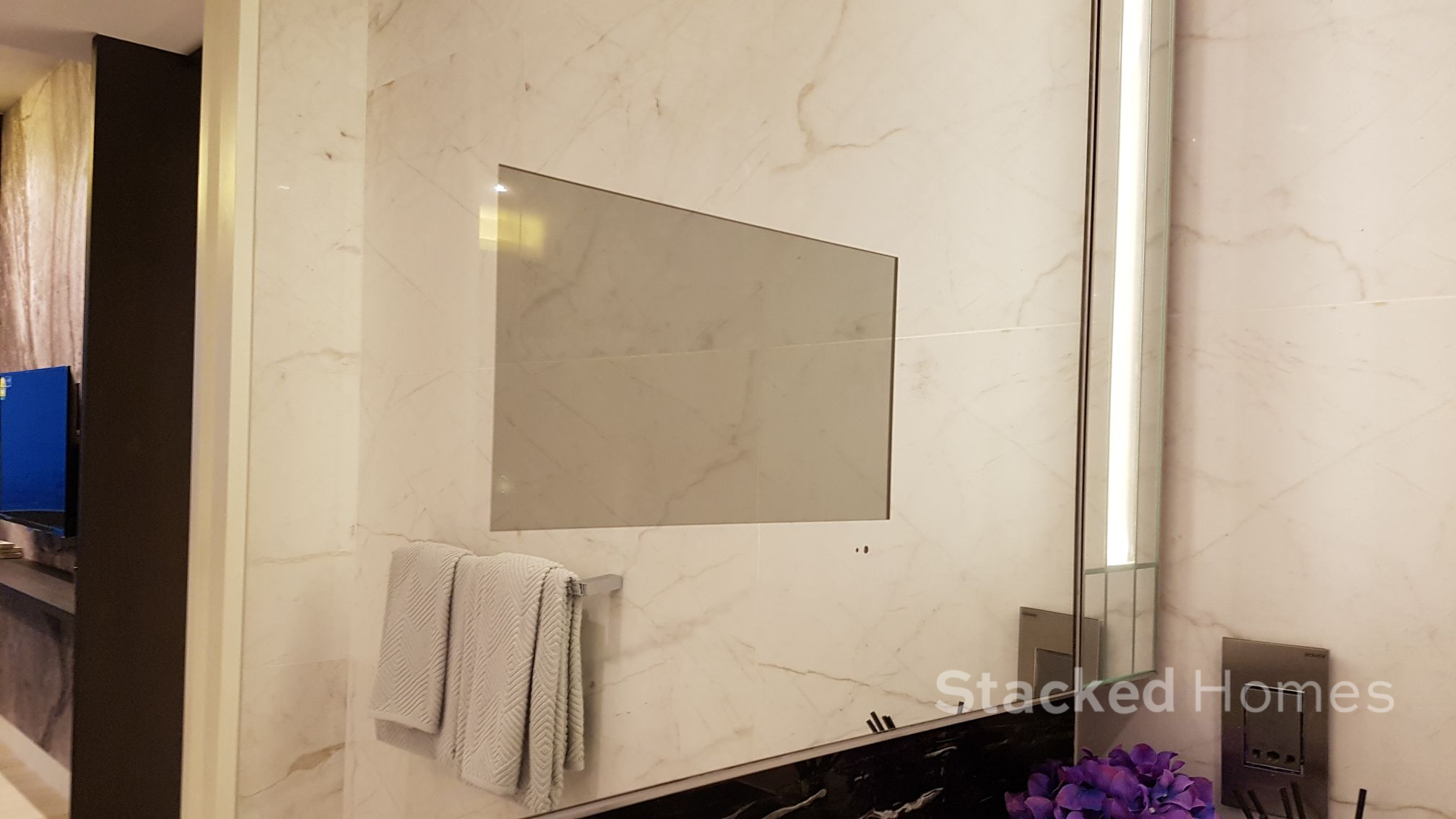 There is even an inbuilt TV into the mirror.
Wallich Residence Review – 3 bedroom Type 1098 sqft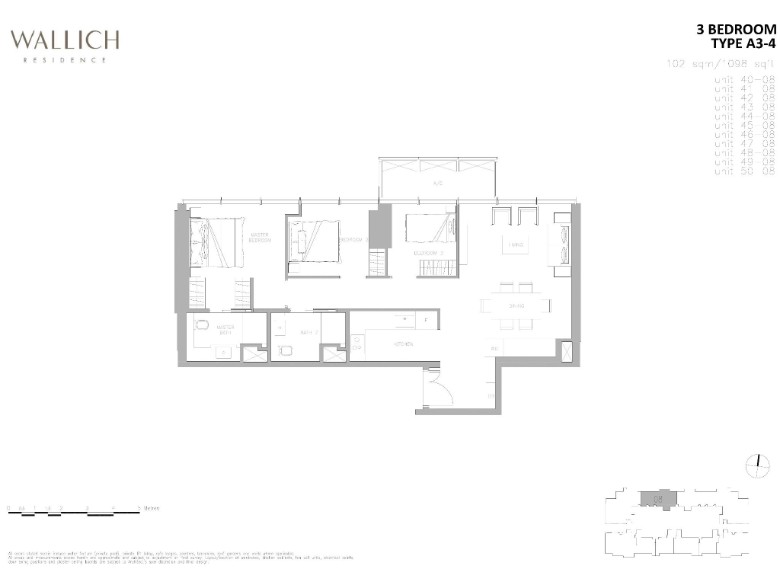 The Wallich Residence 3 bedroom comes in at an average 1,098 sqft of space. The layout is rather standard as well, but some people might not like the long corridor which is not the best use of space.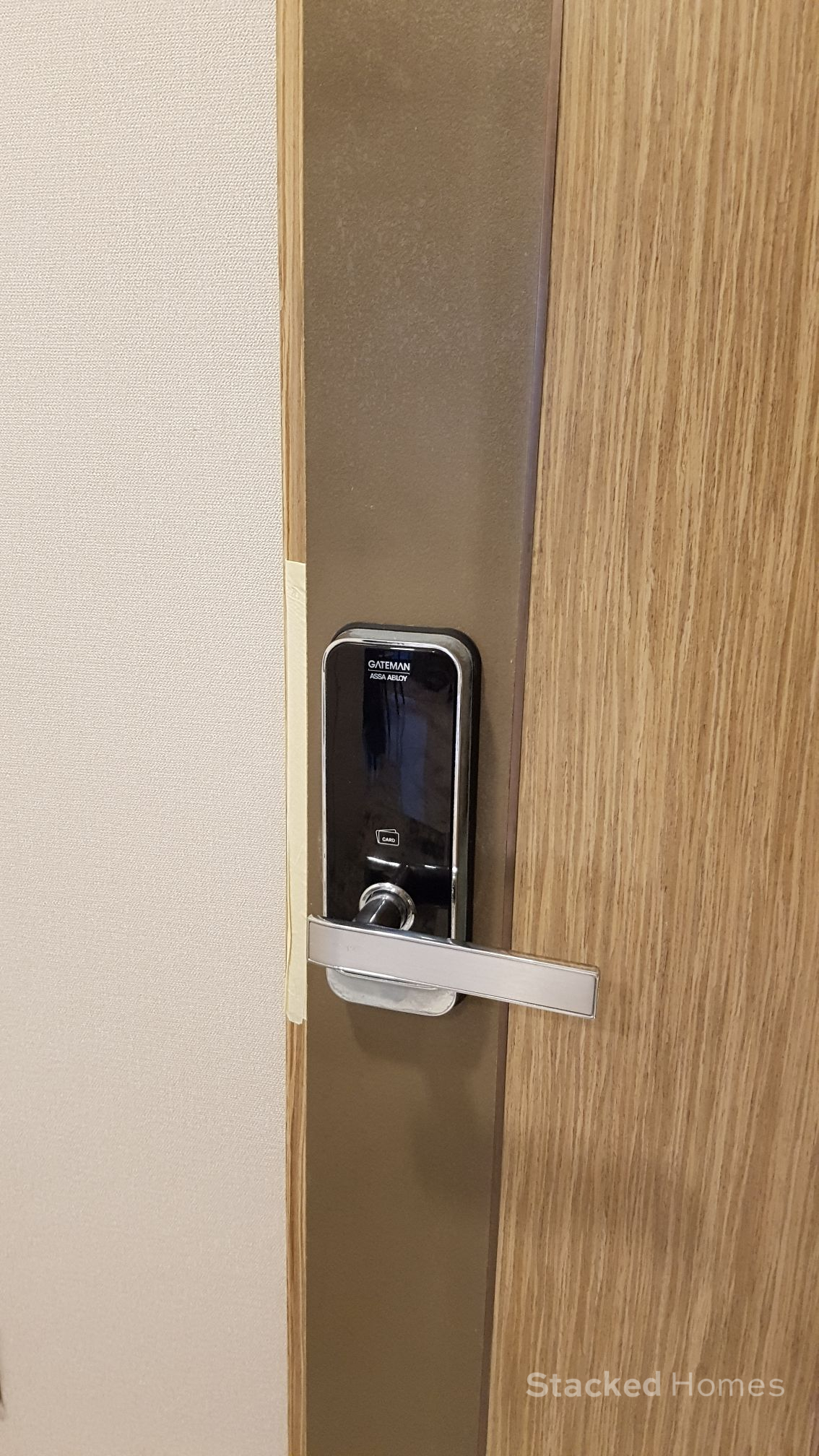 Each unit will come with electronic access.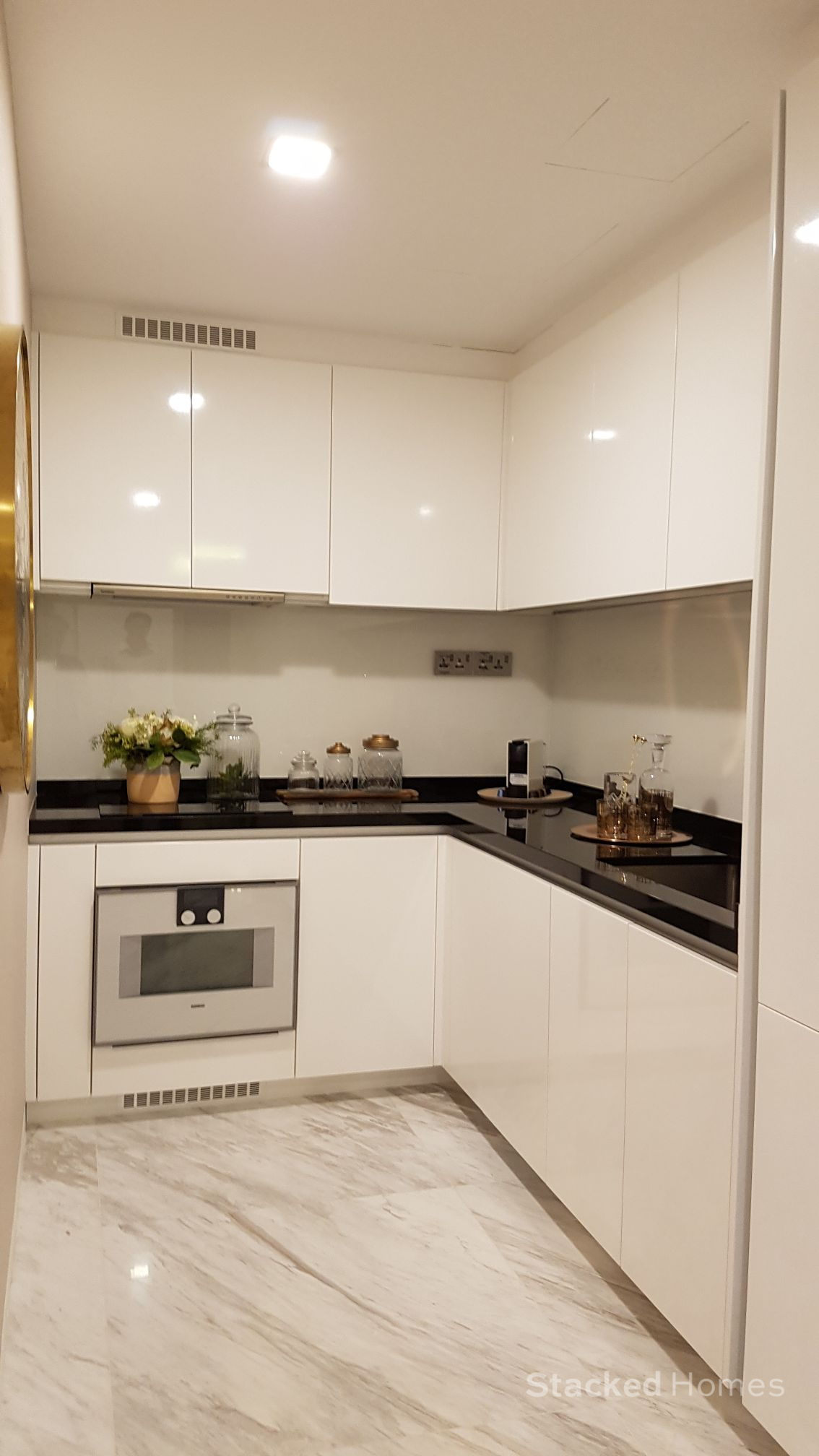 The kitchen is of an L-shaped layout.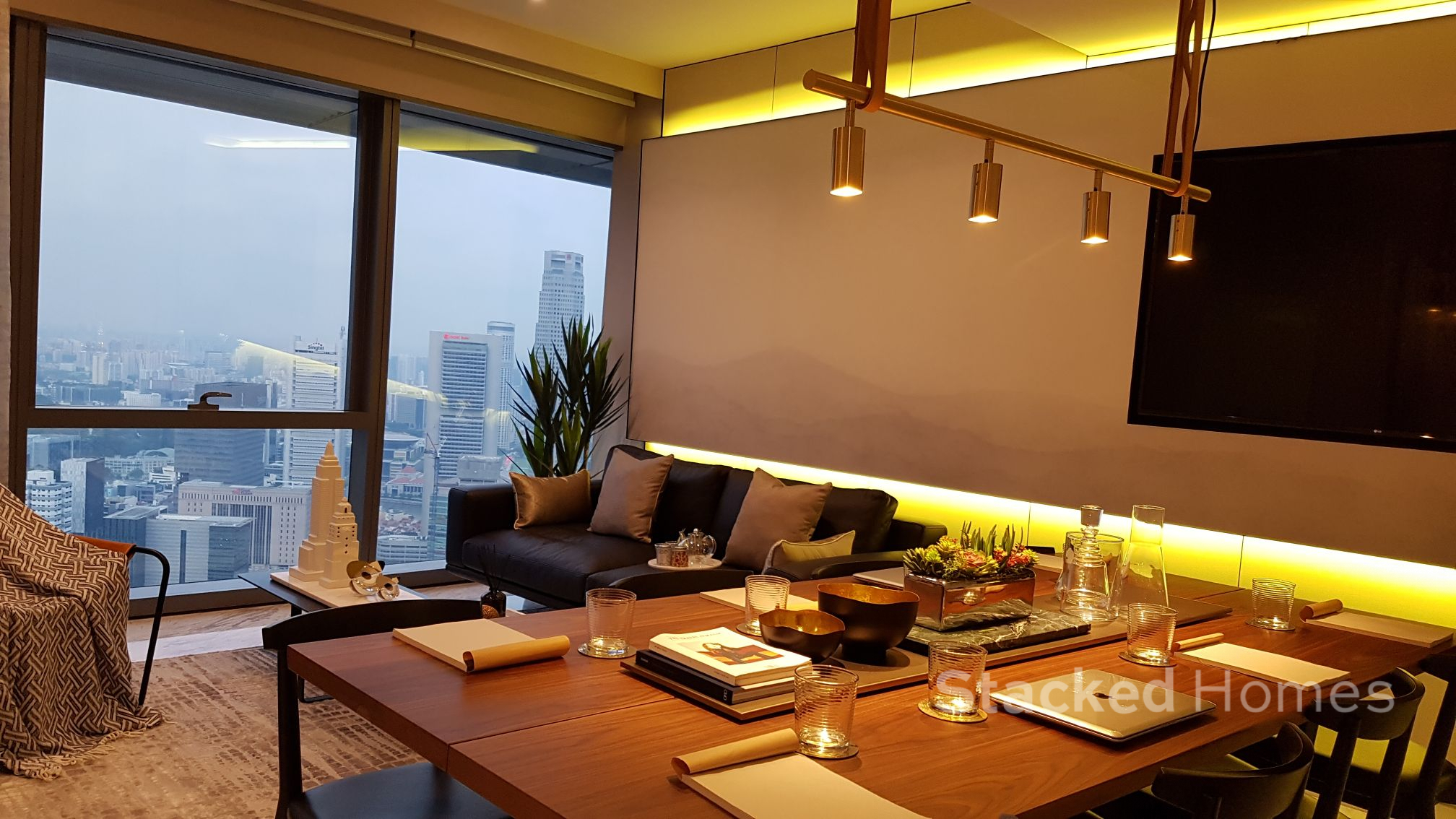 The living room in the 3 bedroom unit is of a comfortable size.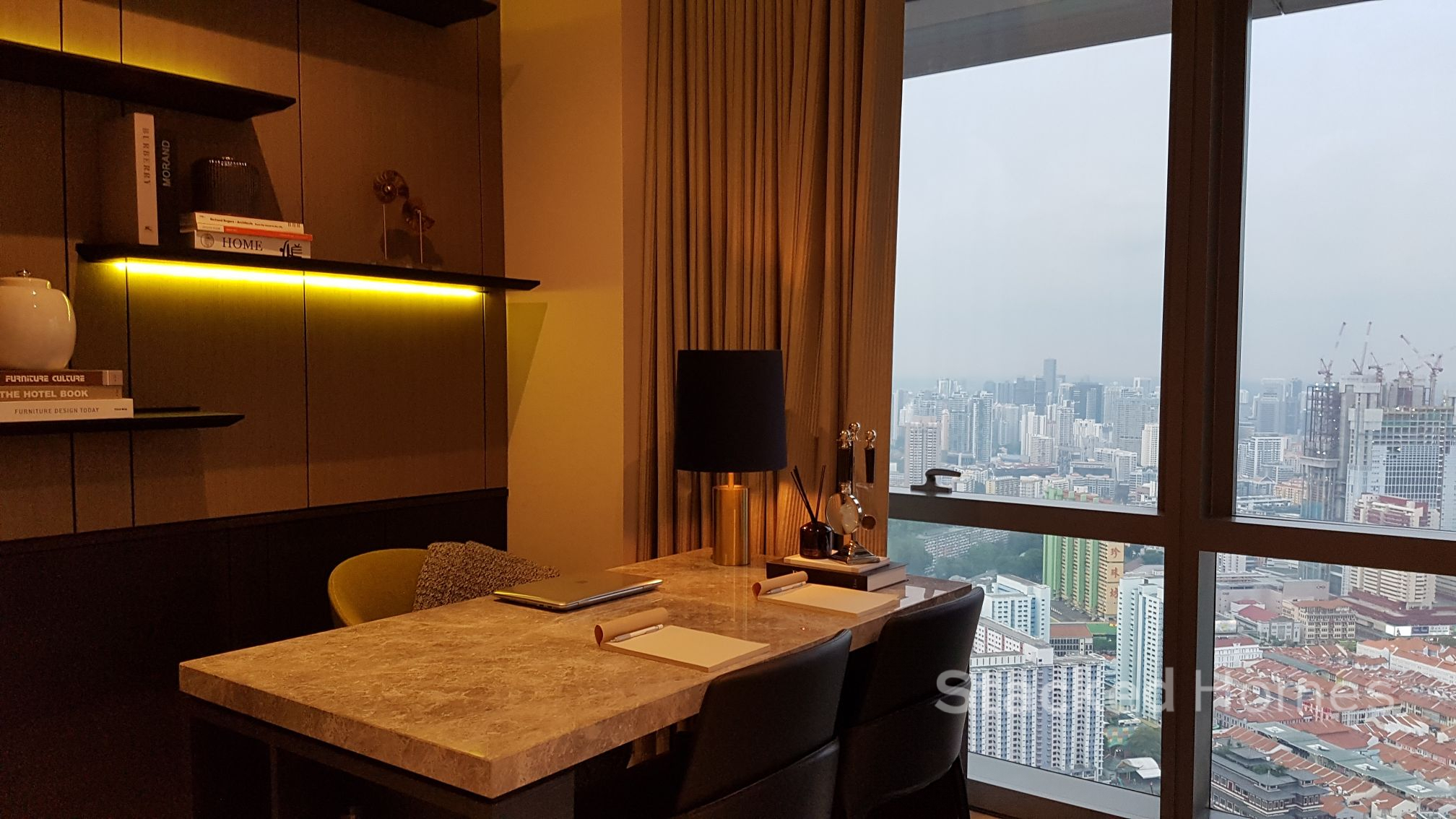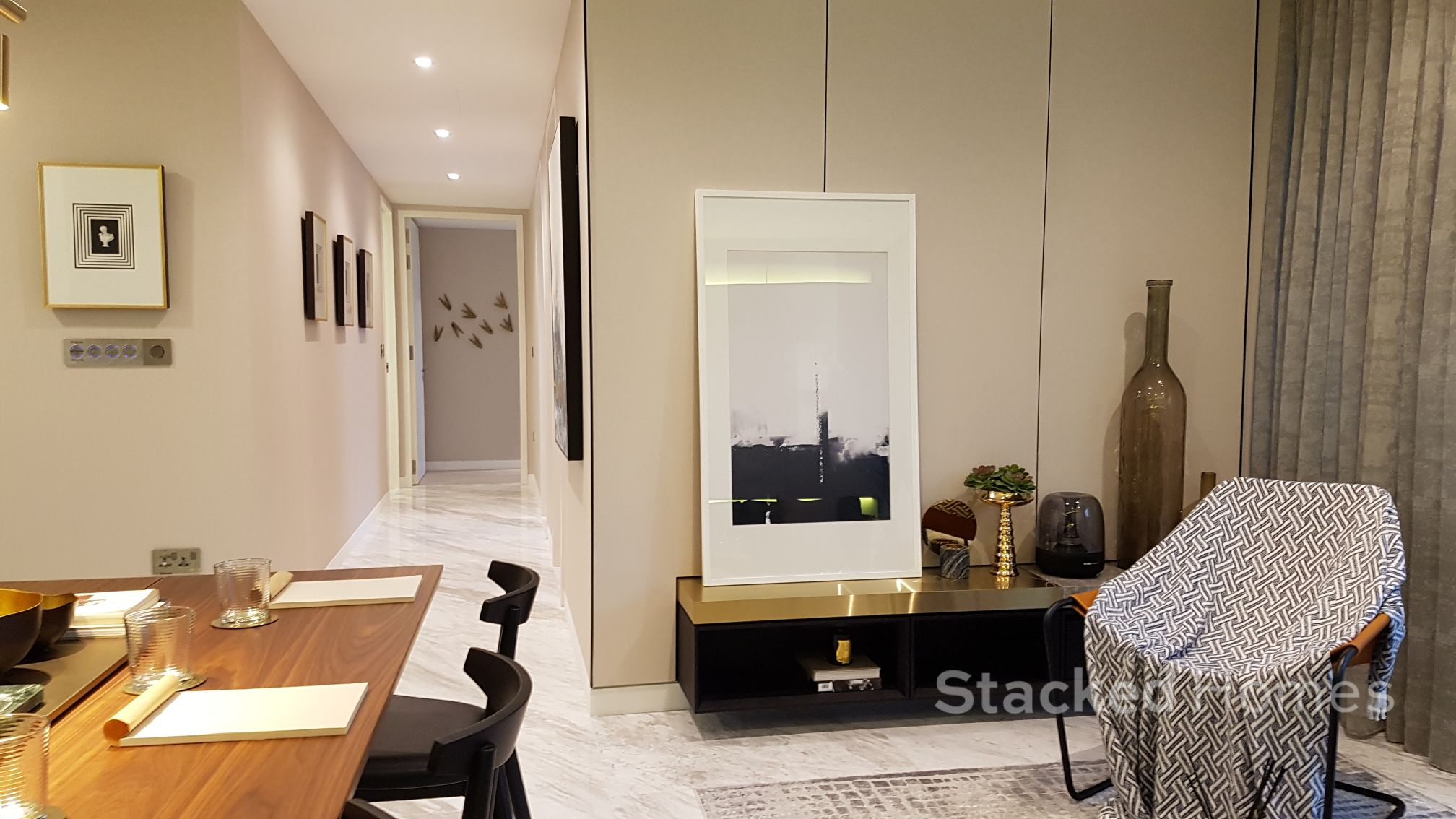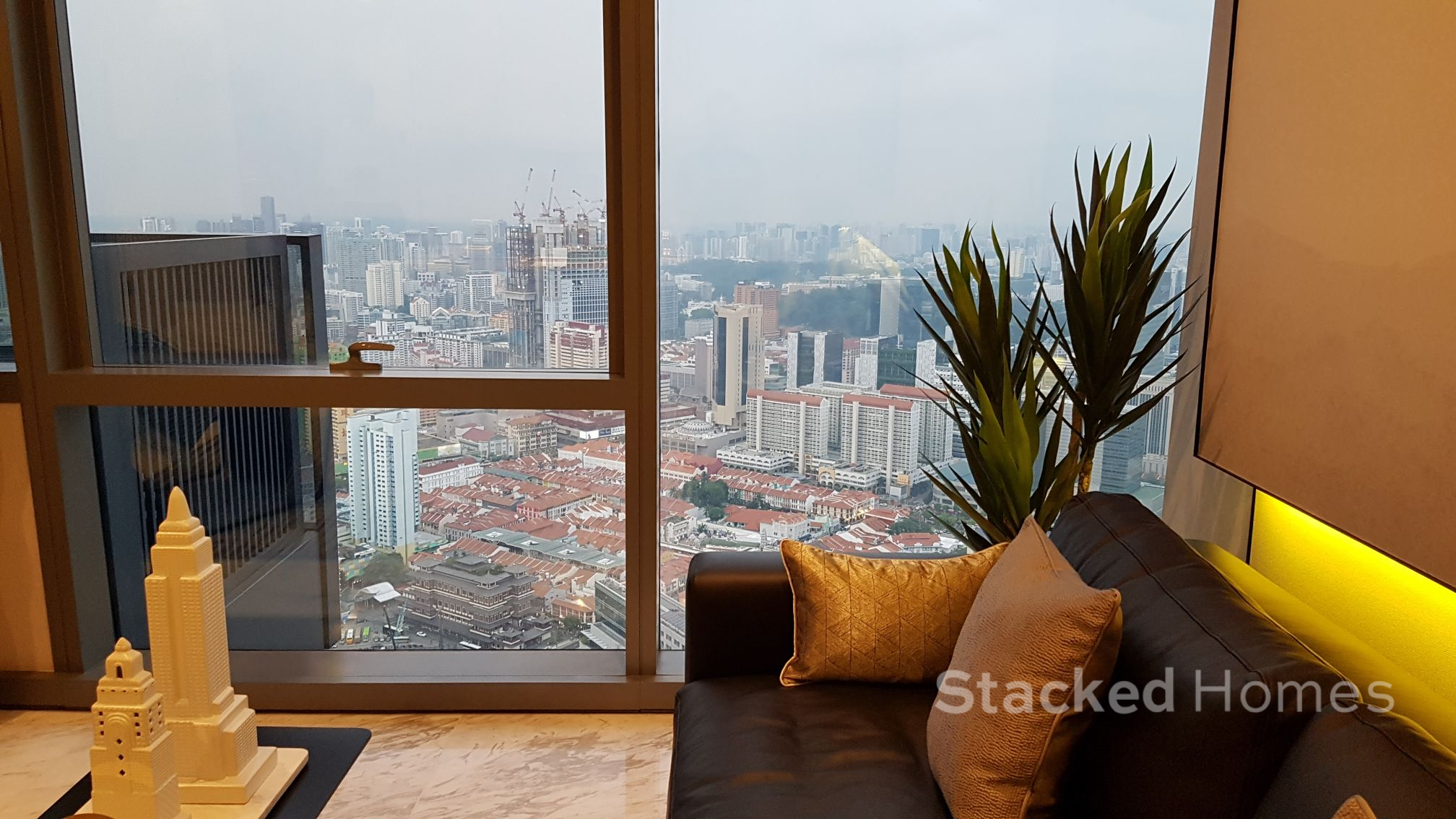 View from the living room. Again, you probably will never tire of the view this high up.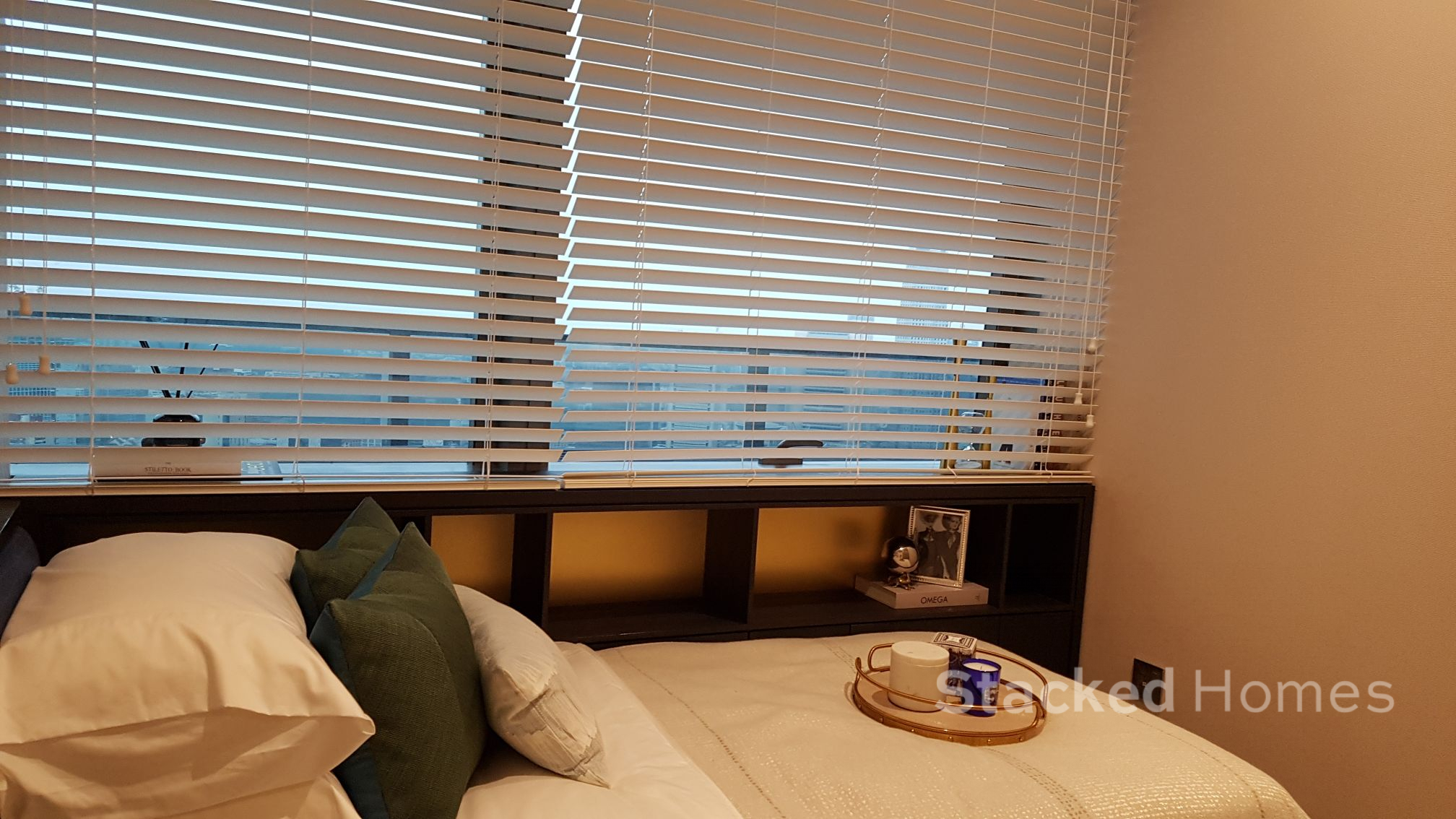 Other than the master bedroom, the other common bedrooms are about what you would expect from a city centre condominium.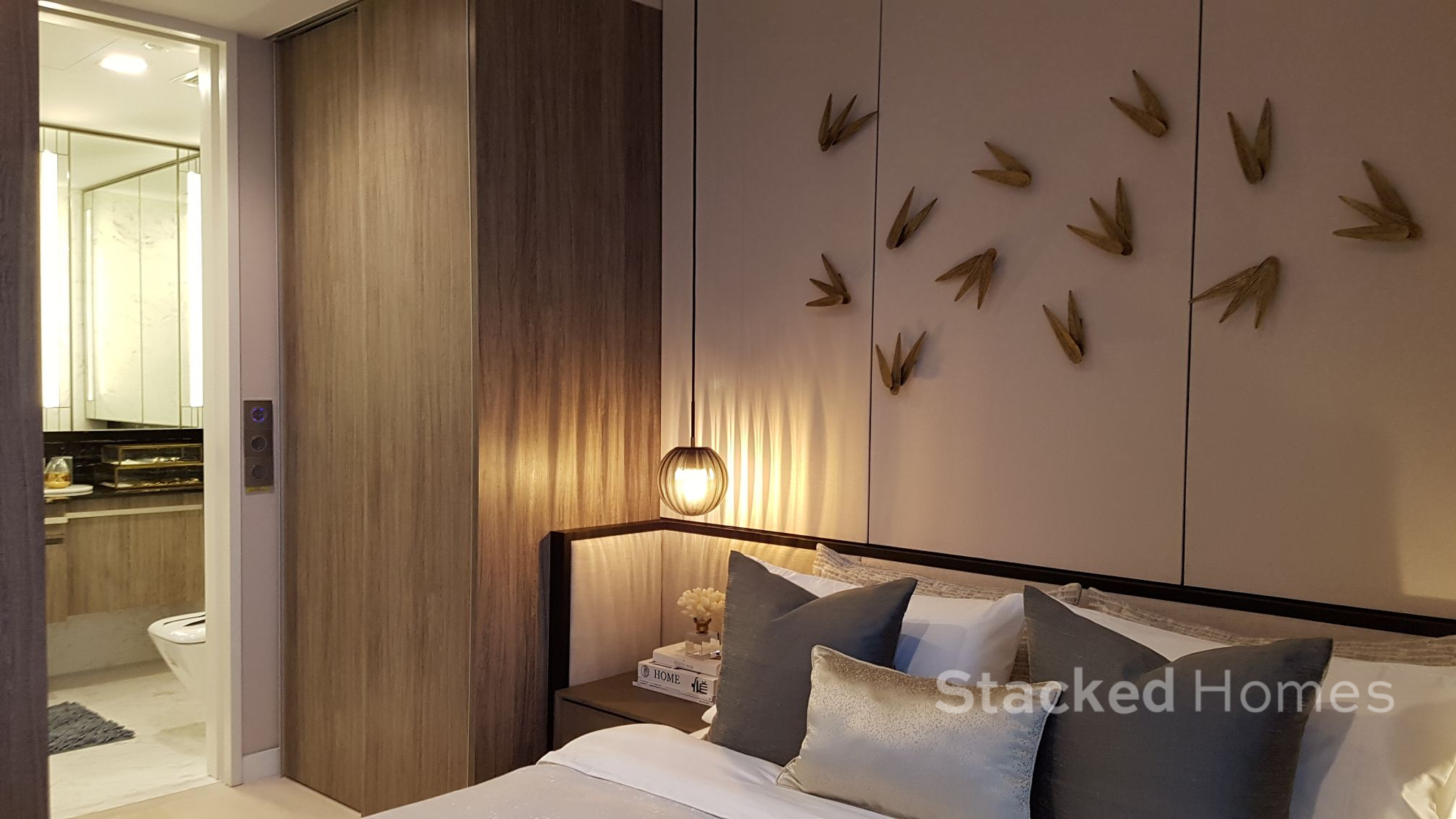 Wallich Residence 3 bedroom layout master bedroom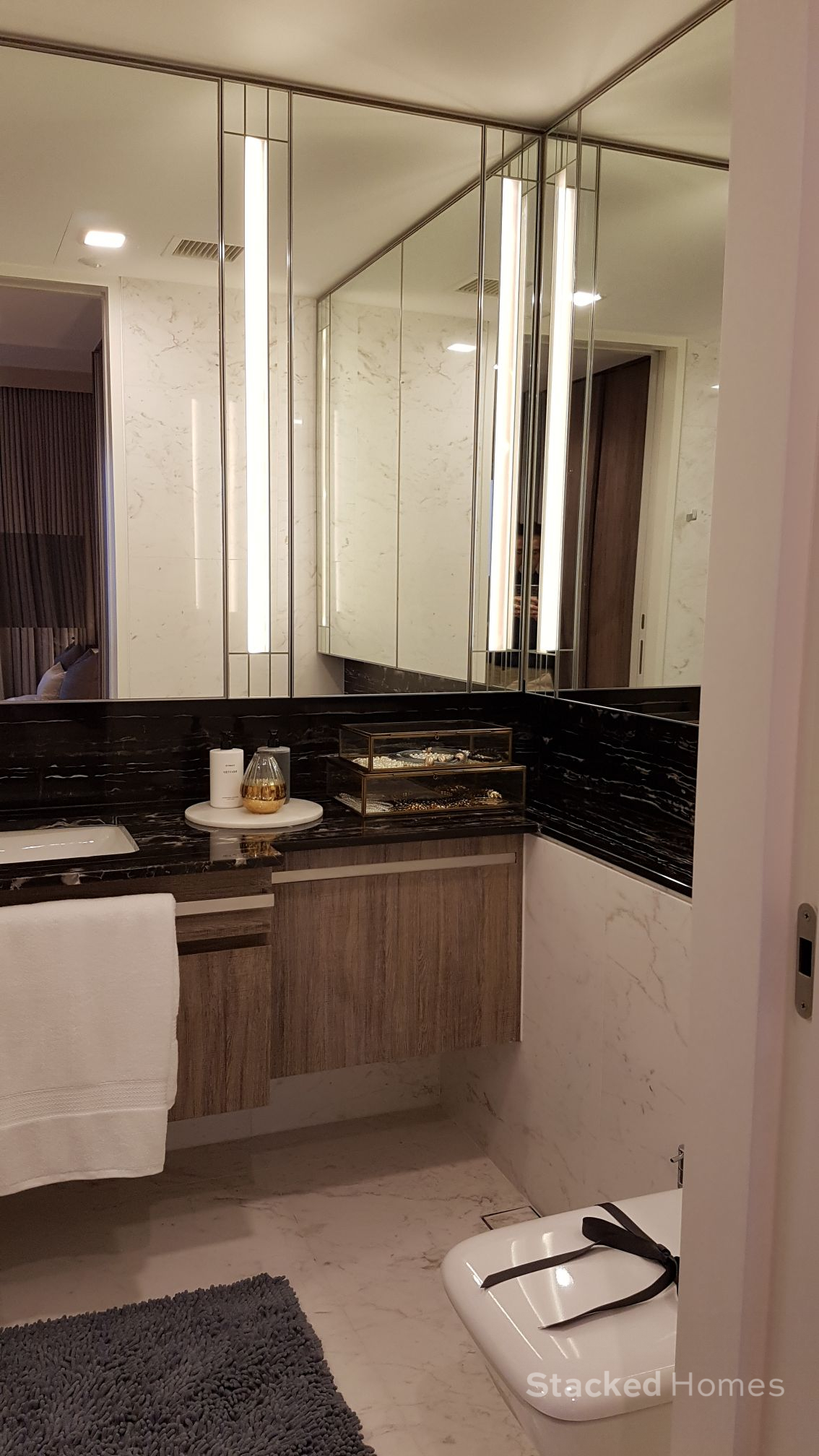 Master bedroom toilet.
Wallich Residence Review – 3-bedroom 1787 sqft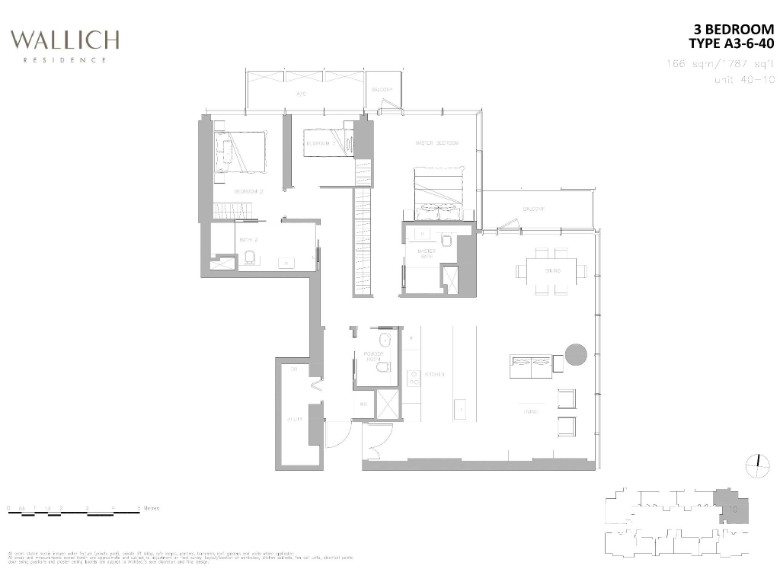 This is the Wallich Residence 3 bedroom layout with a much bigger size of 1,787 sqft.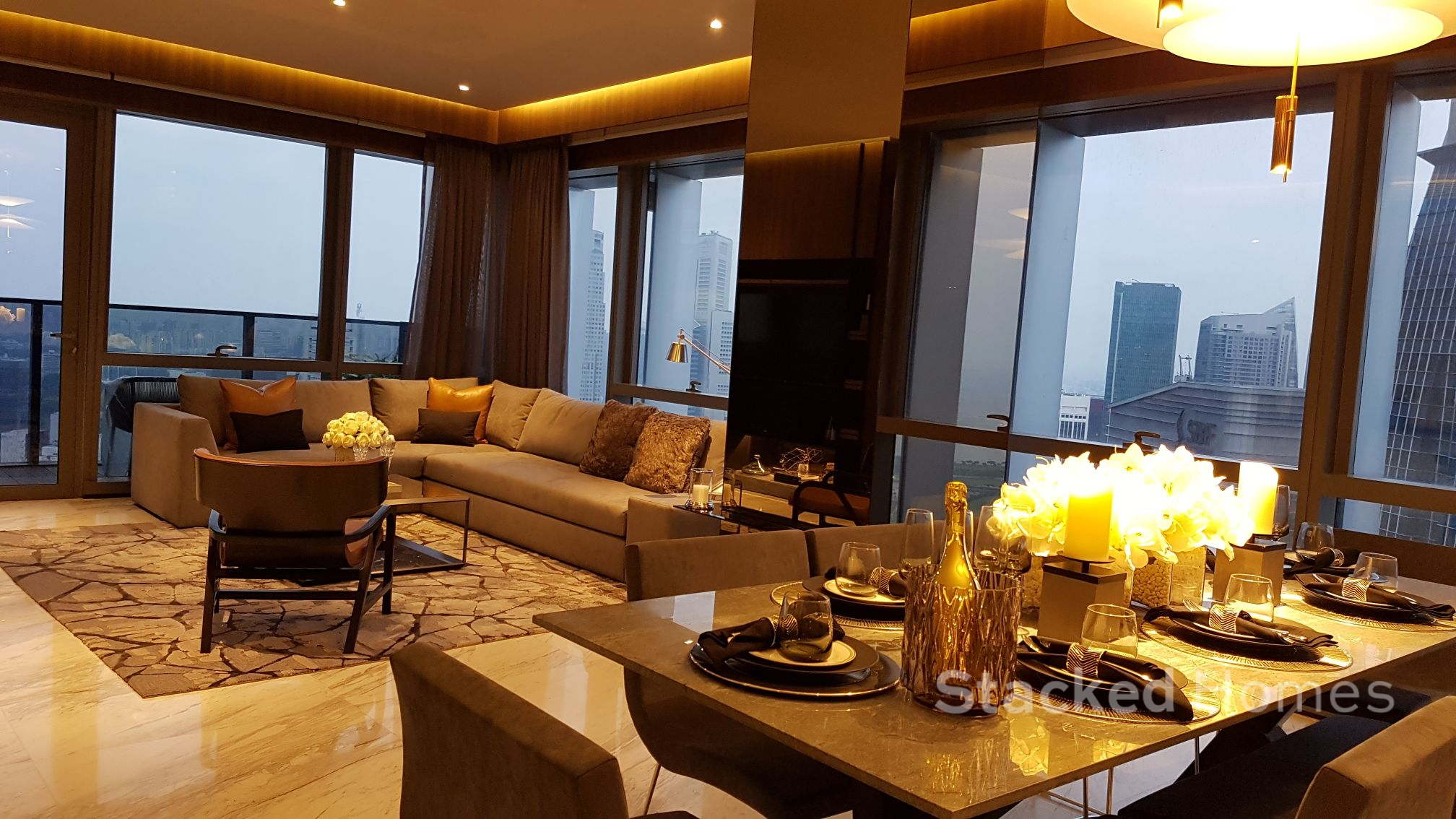 As you can see, the living room is significantly bigger. Also, the floor to ceiling windows around really give it a much bigger sense of space. It also brings in more light and an airy feeling to it. Upon walking into the unit for the first time, it really feels like a step up from the previous layout.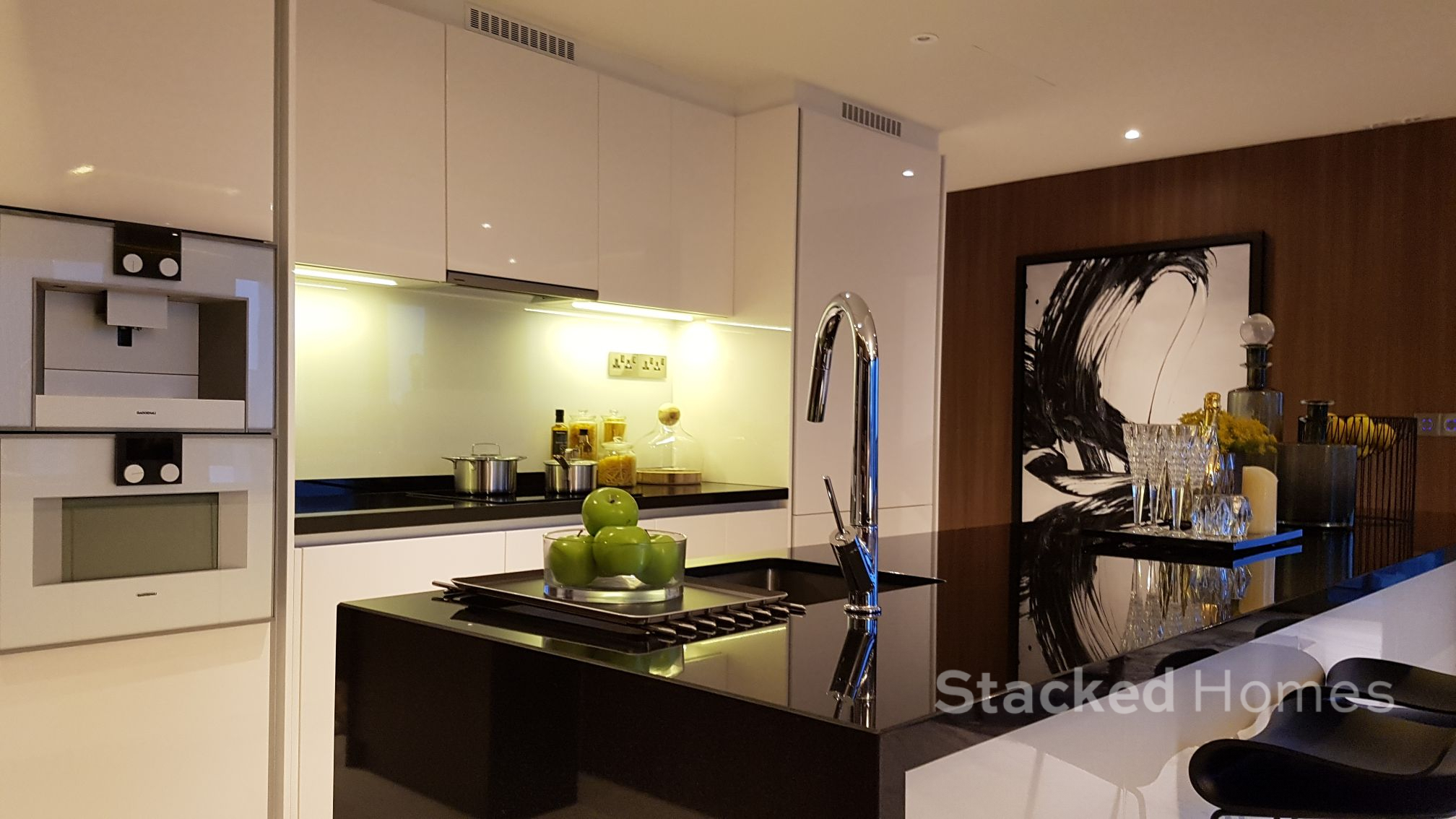 With the added space in this 3 bedroom, you are now able to incorporate a island kitchen style.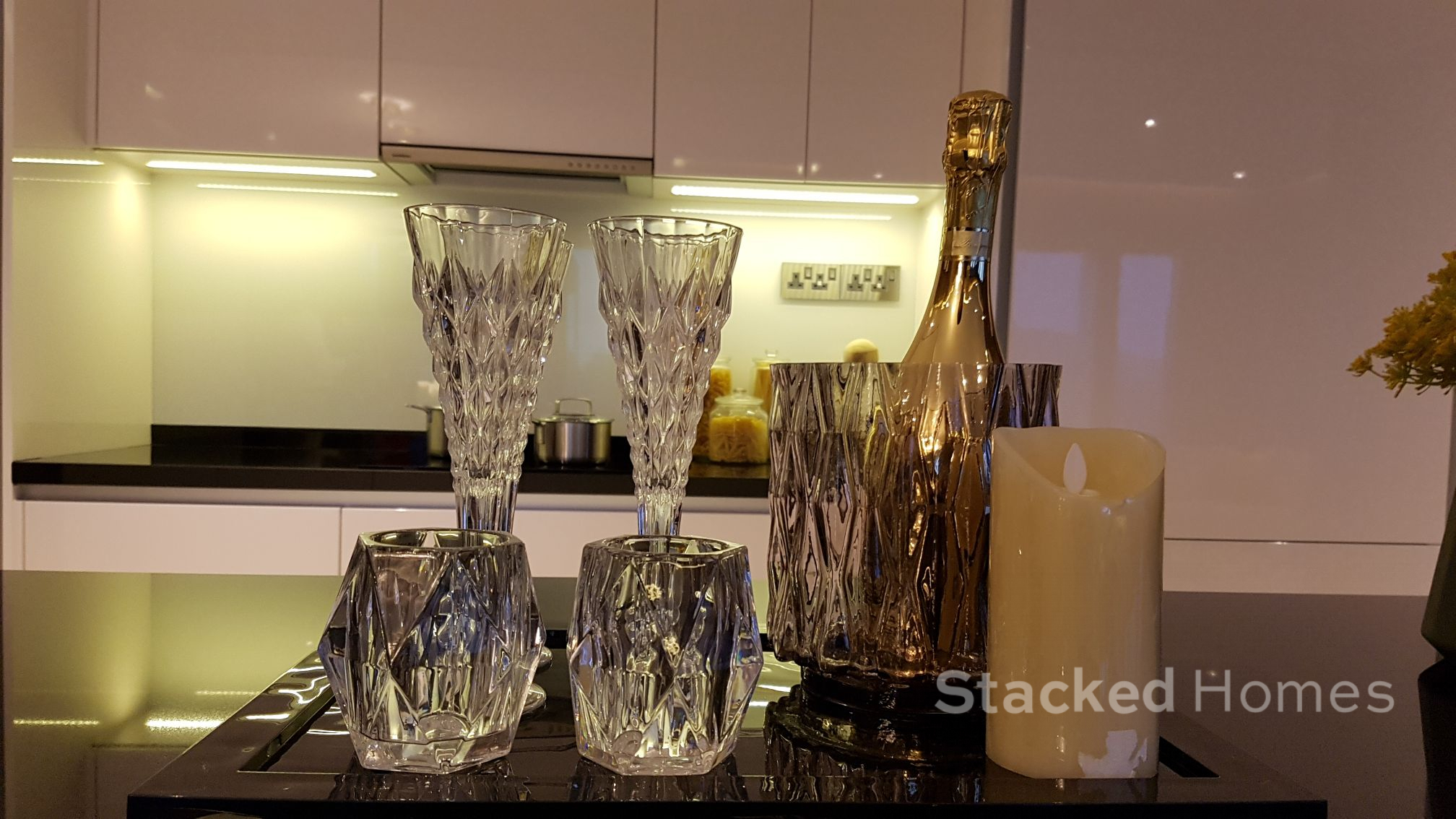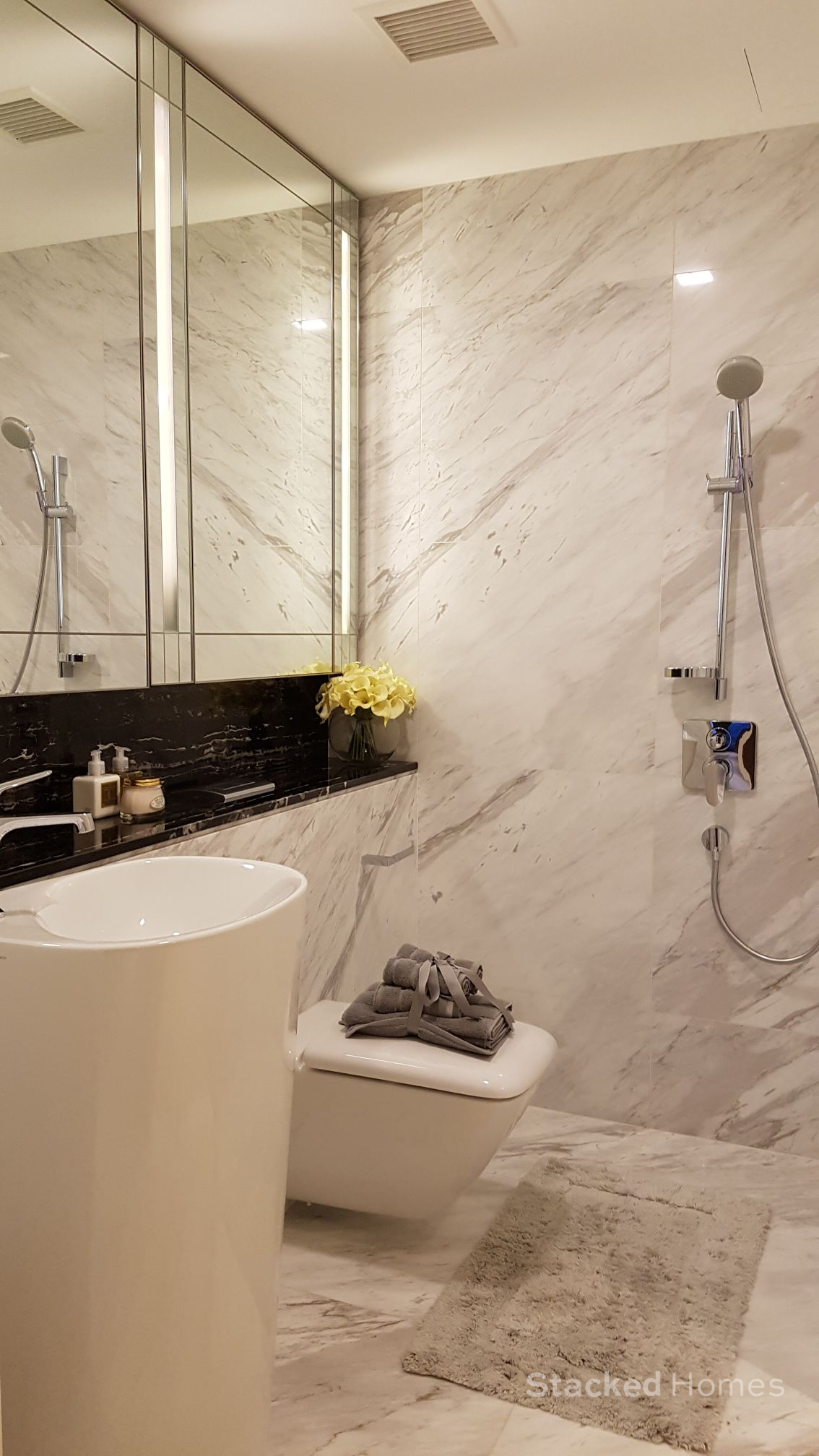 Common toilet.
View from the balcony.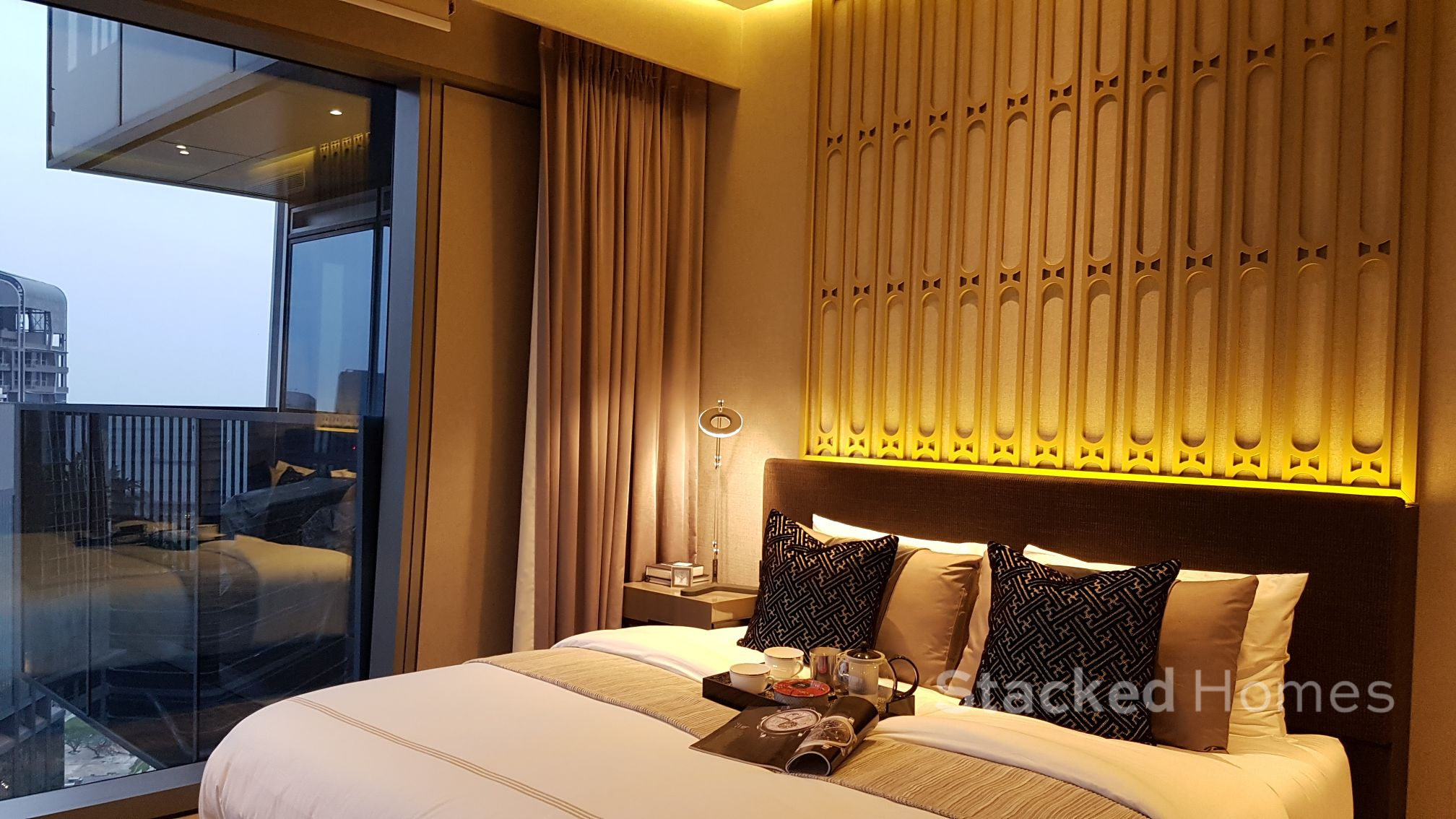 Common bedroom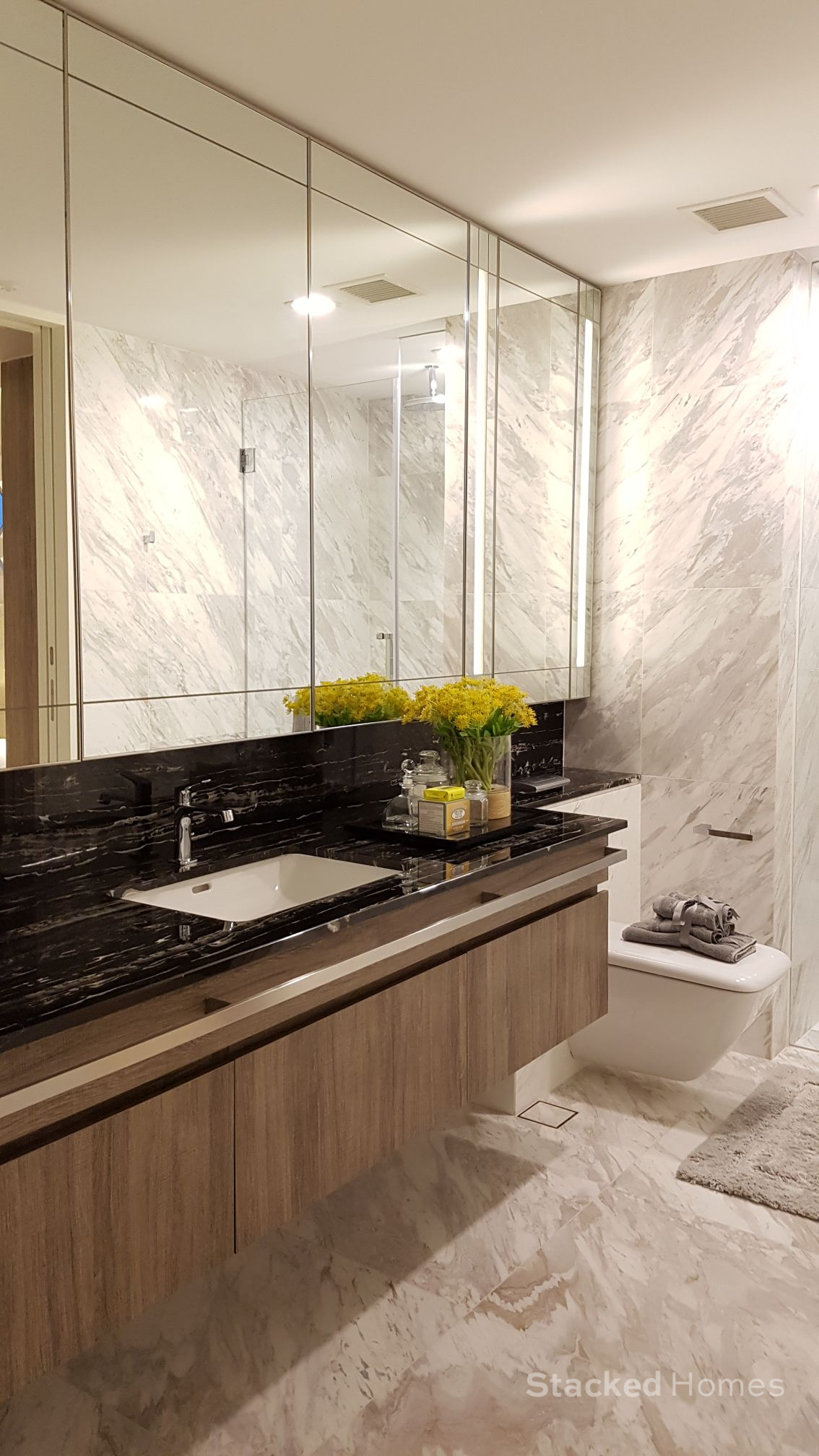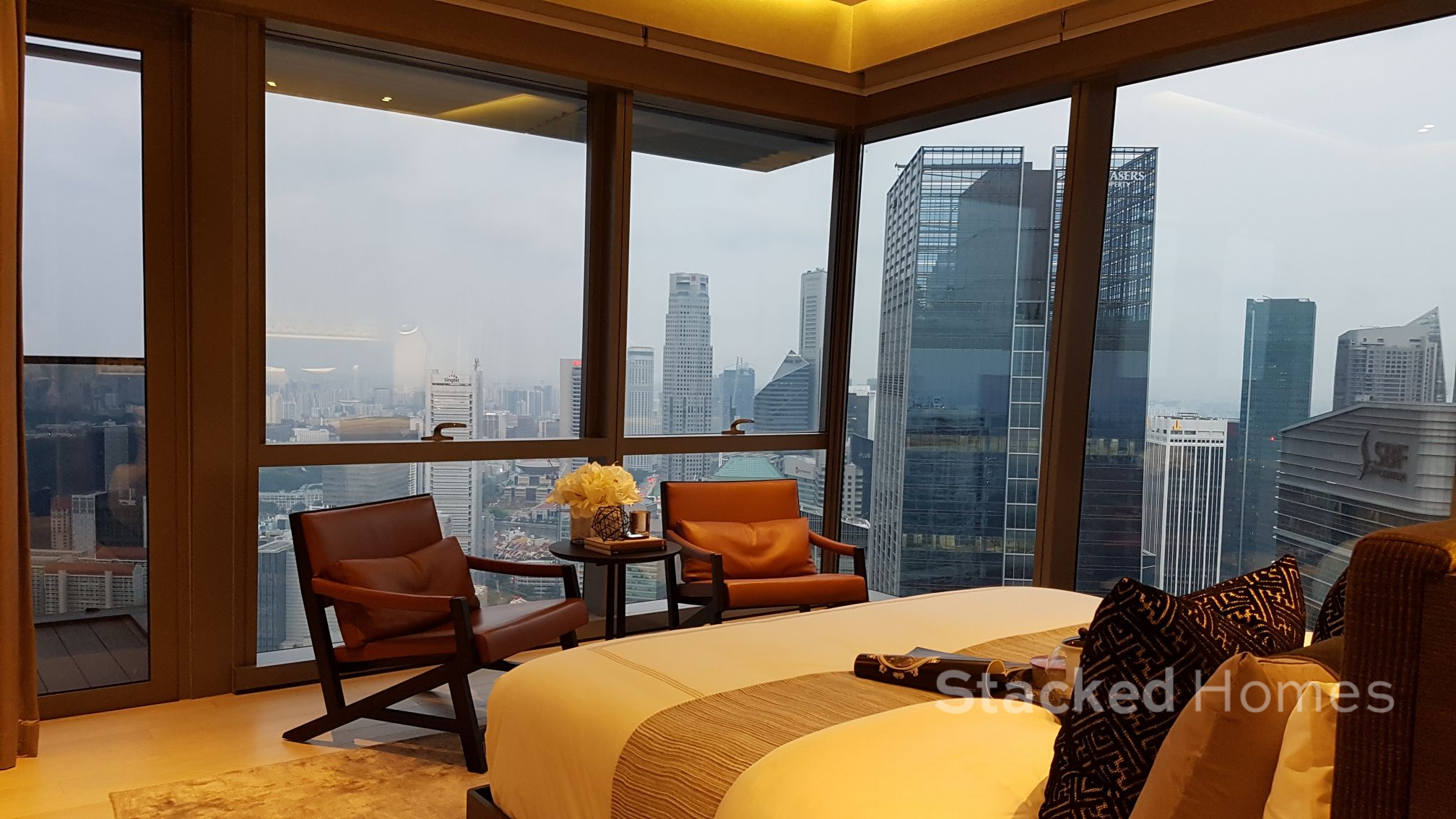 Other than the living room, when you first step into the master bedroom, you really feel a sense of wonder walking in. Just imagine waking up to this view every day. It happened to be an overcast day that day, but it was still amazing to just look right out. The right-angled floor to ceiling windows really does the trick here. If you were on the fence about the place before, this would really convince you.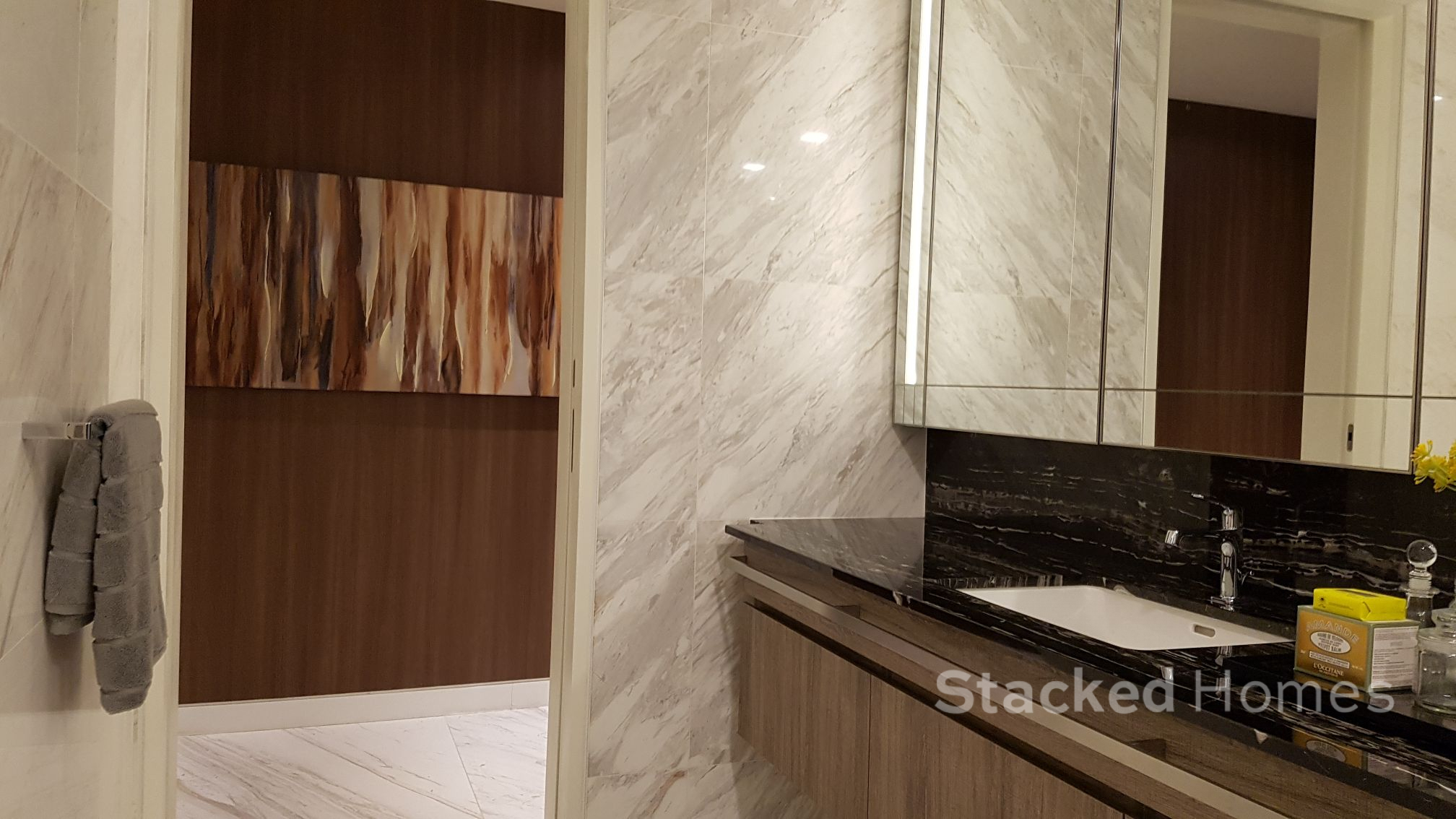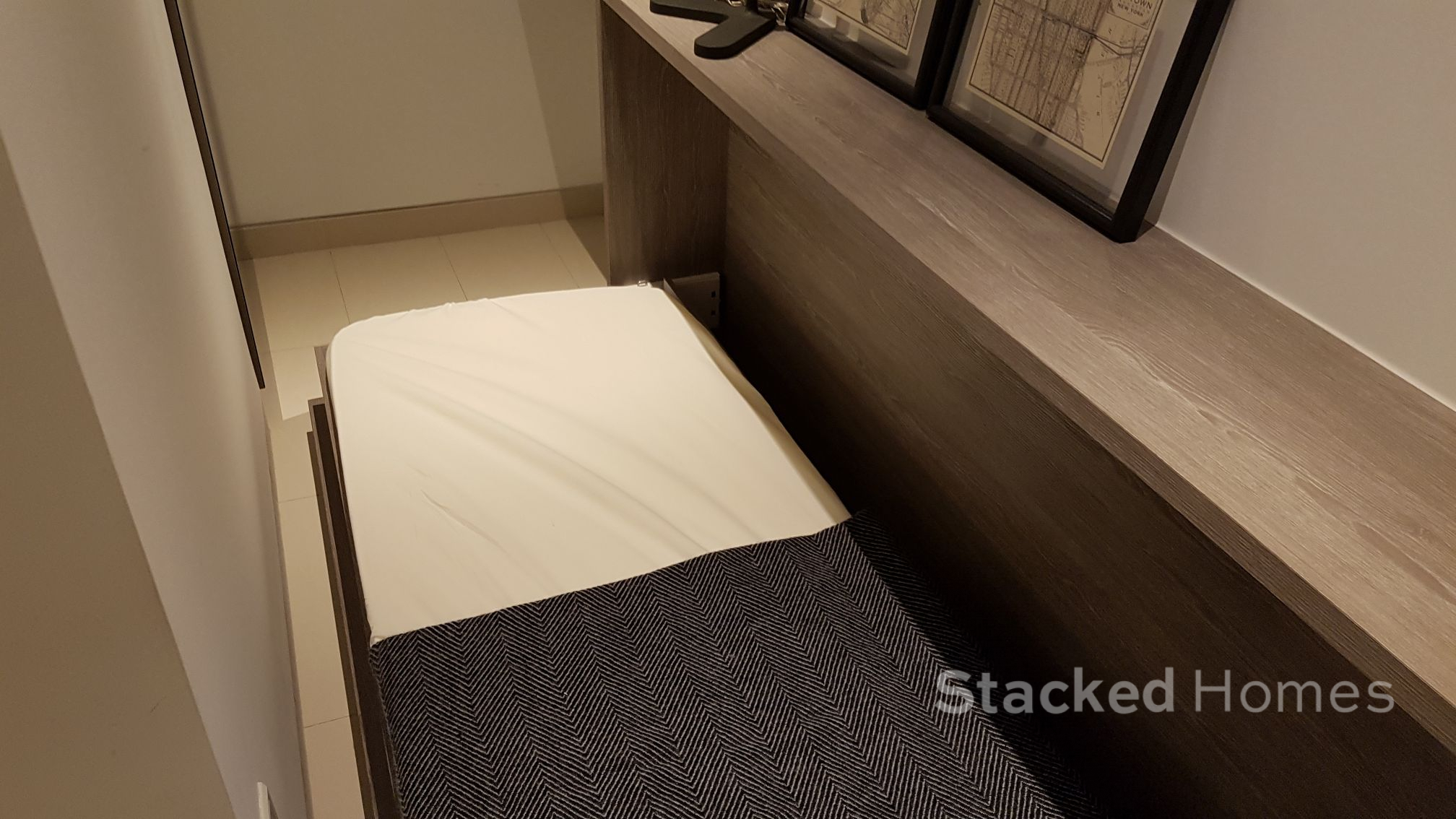 In the utility room, there is even a neat pull-down bed for your helper.
Read this next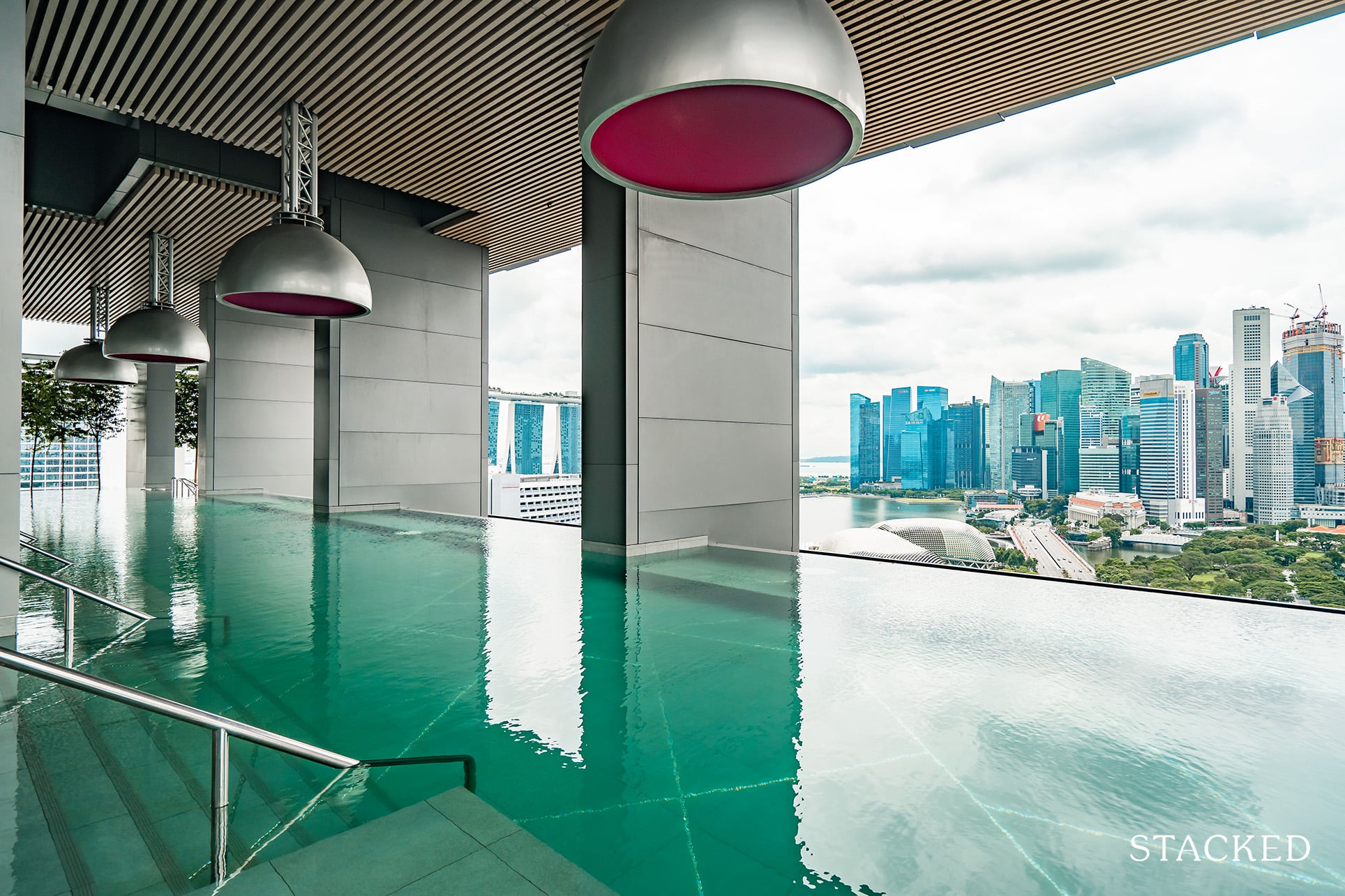 Wallich Residence Review – 3-bedroom 1313 sqft
Here is the last 3 bedroom layout at Wallich Residence, the 1,313 sqft unit.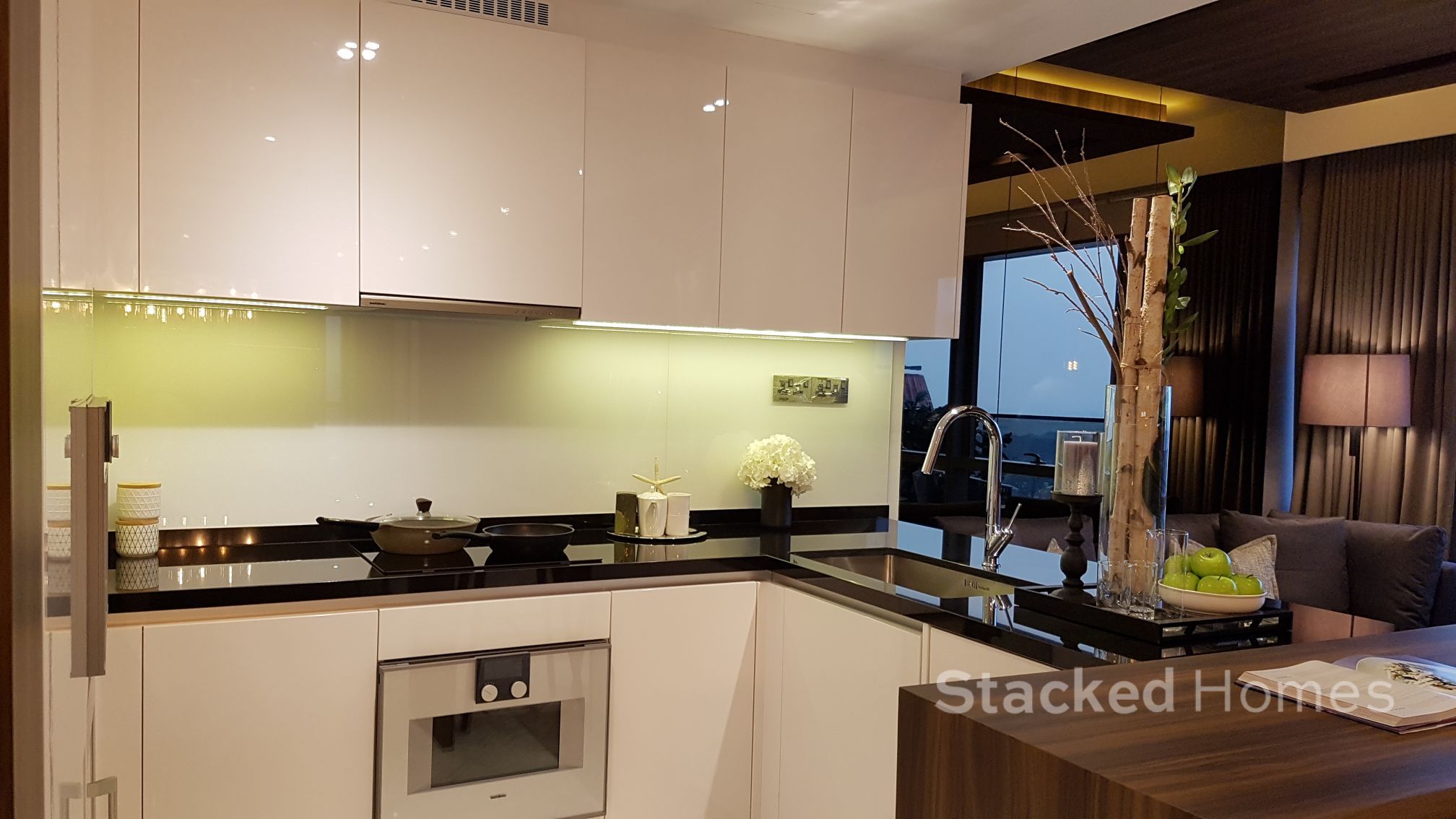 Kitchen area with a small wooden island area attached.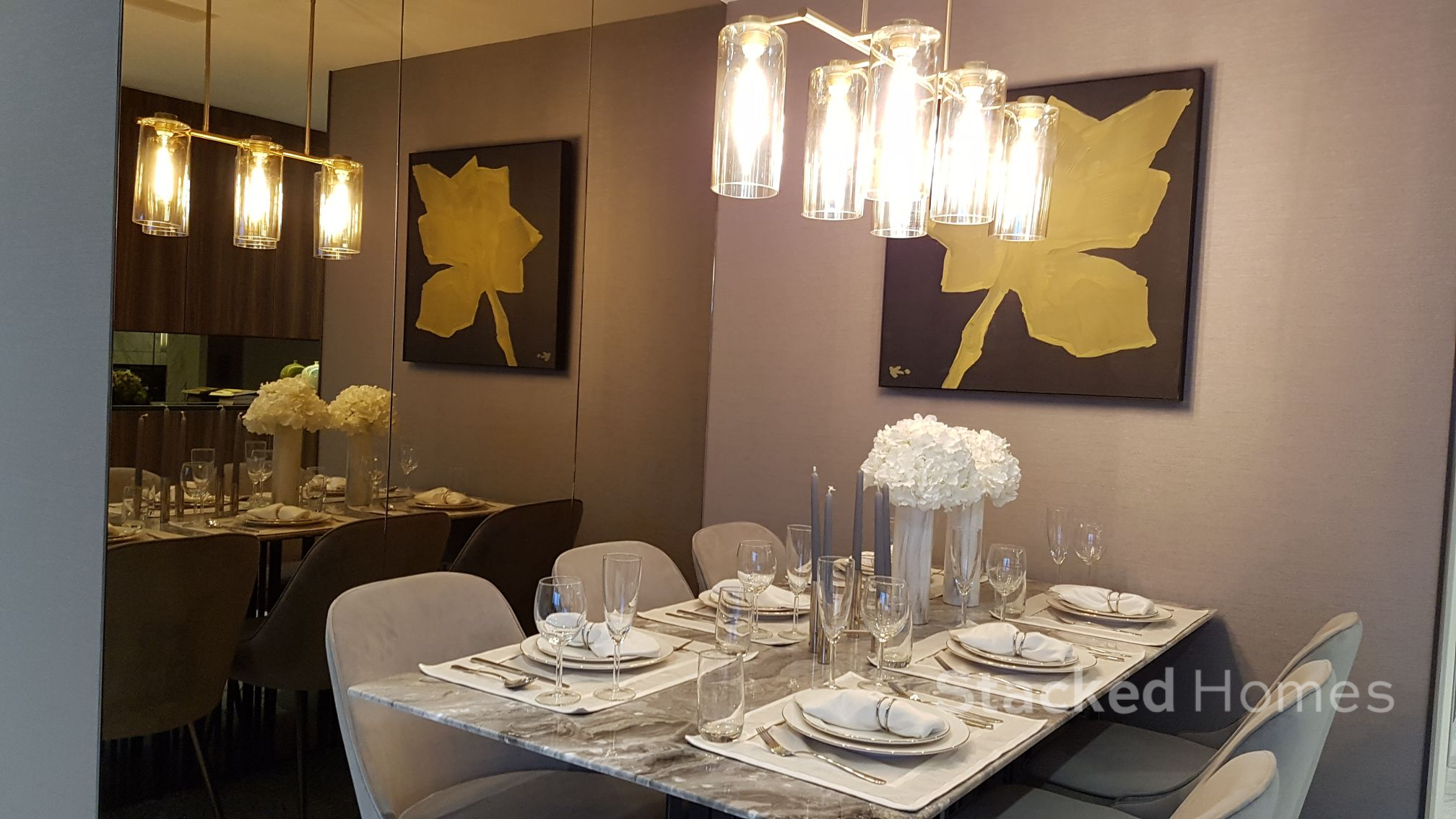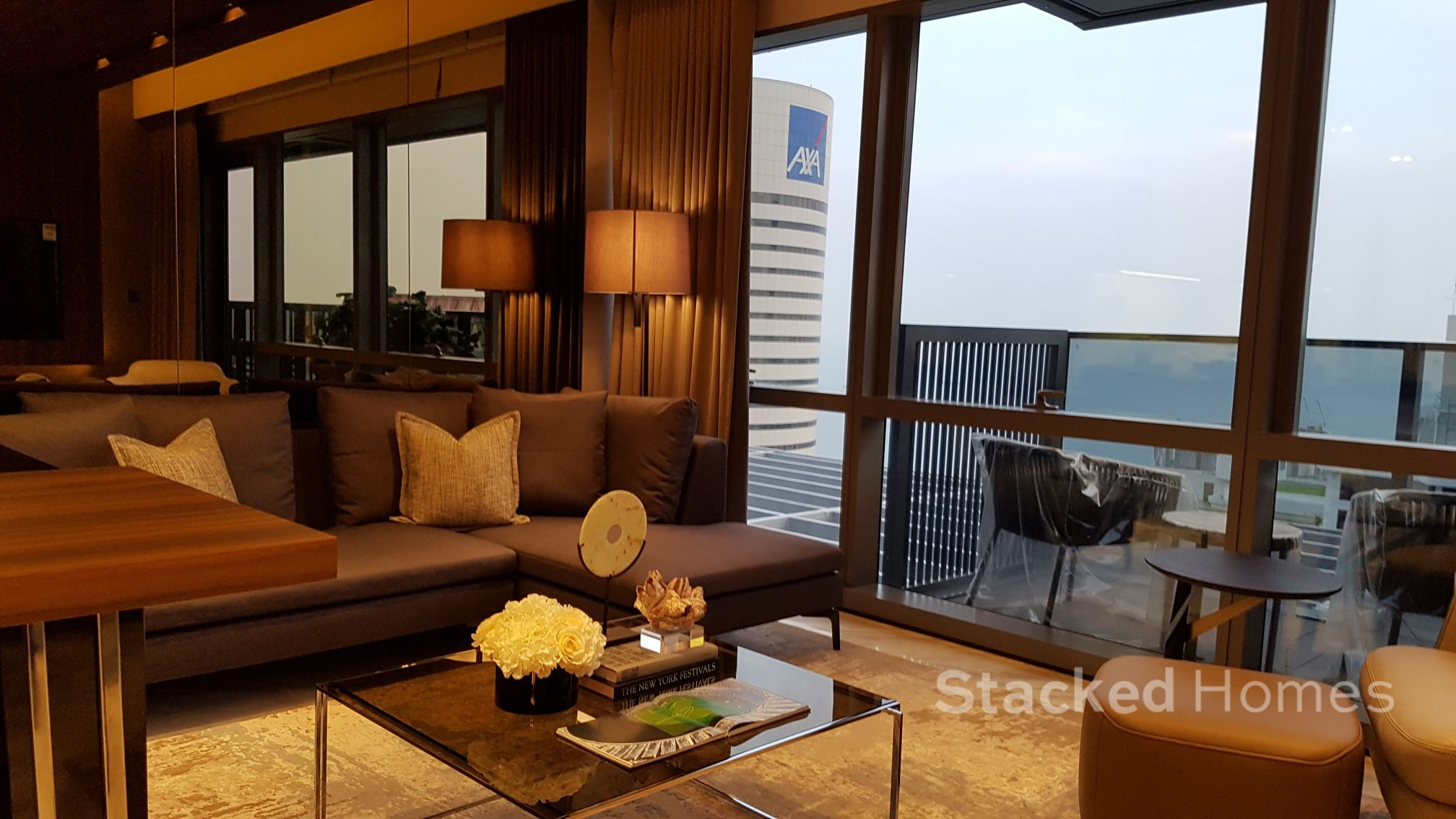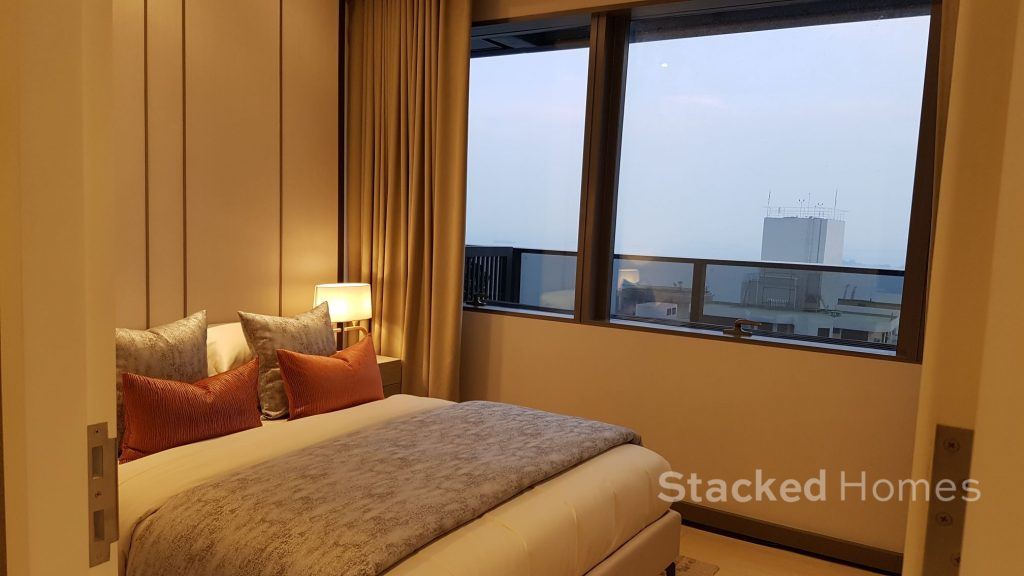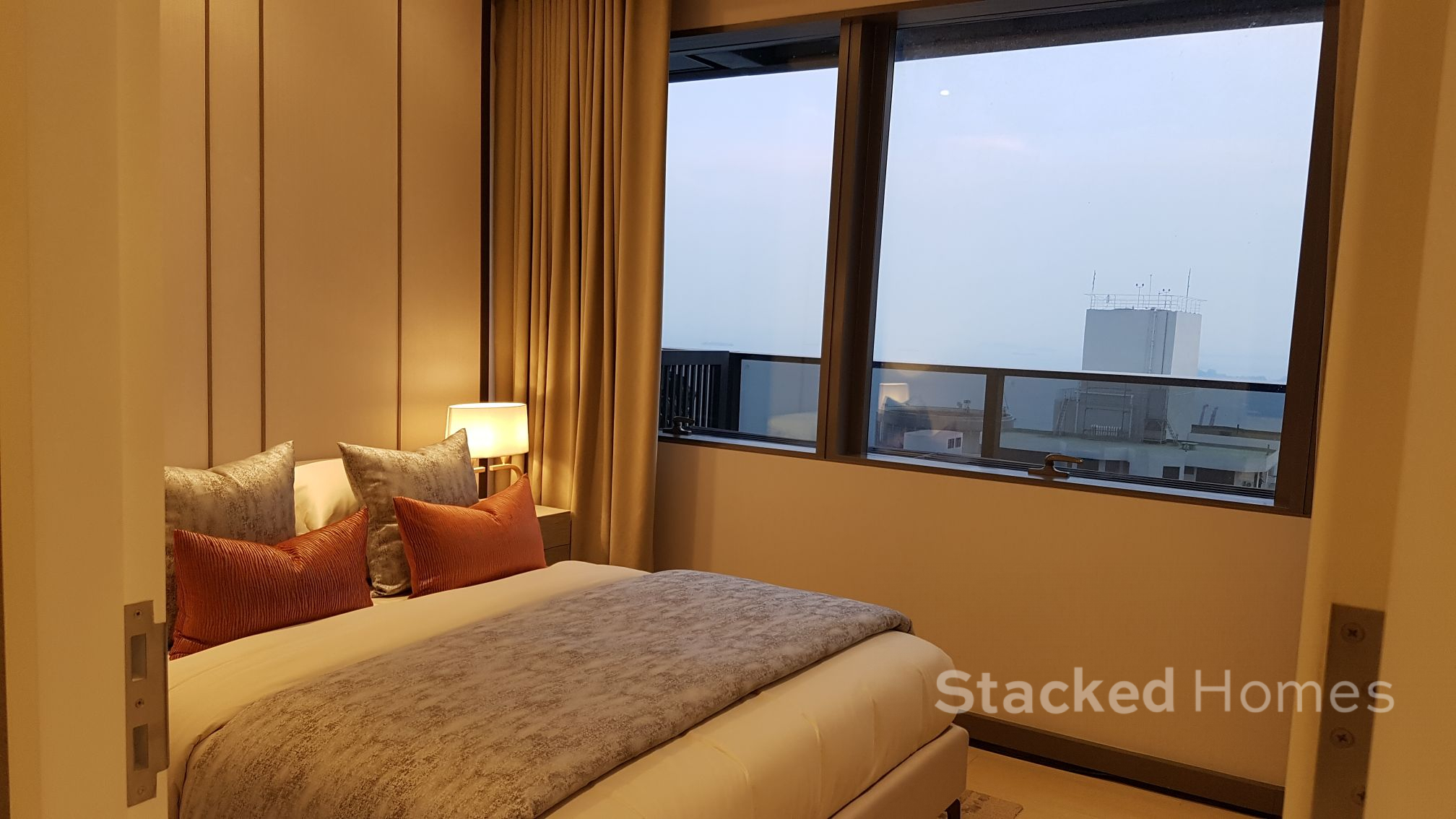 One of the common bedrooms.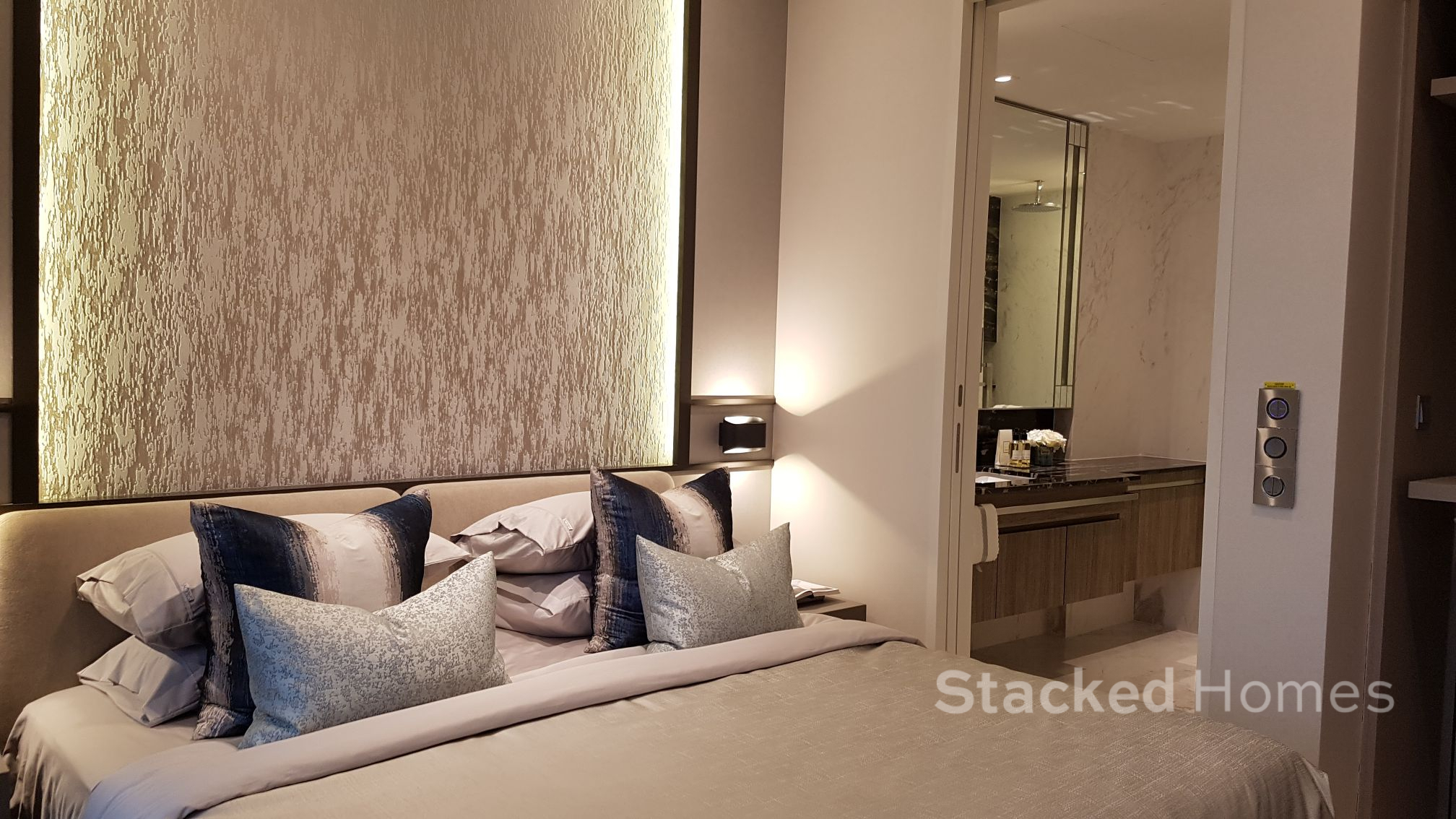 Master bedroom.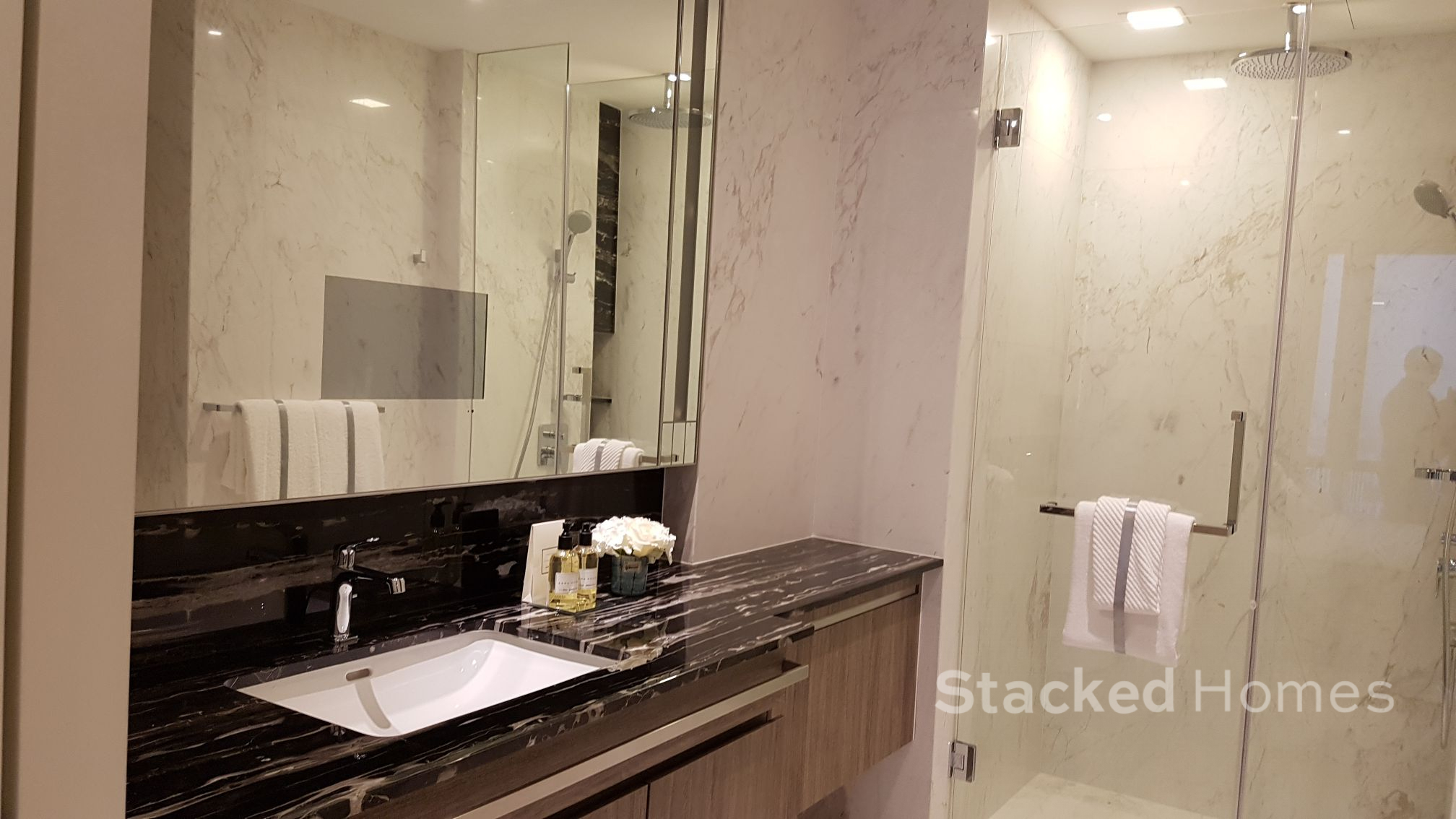 Master bedroom toilet. The size is nice and spacious.
Insider Tour
Being in the city centre, Wallich Residence does not have the usual set of facilities like a tennis court, but it does offer the other basic facilities that you would expect.
| | | |
| --- | --- | --- |
| 567 car park lots | Infinity pool | Gym |
| Sky Garden | Theatrette | Library |
| Private Dining | Sky Observatory | Air Deck |
Not to mention, it comes with Wallich Concierge Service which is in partnership with Sofitel Singapore City Centre. This will include services (that may be subject to third party cost) like:
Booking of residence amenities and facilities
Grocery and luggage handling
Laundry Services
Home Maintenance
Transportation arrangements
Housekeeping and entertainment planning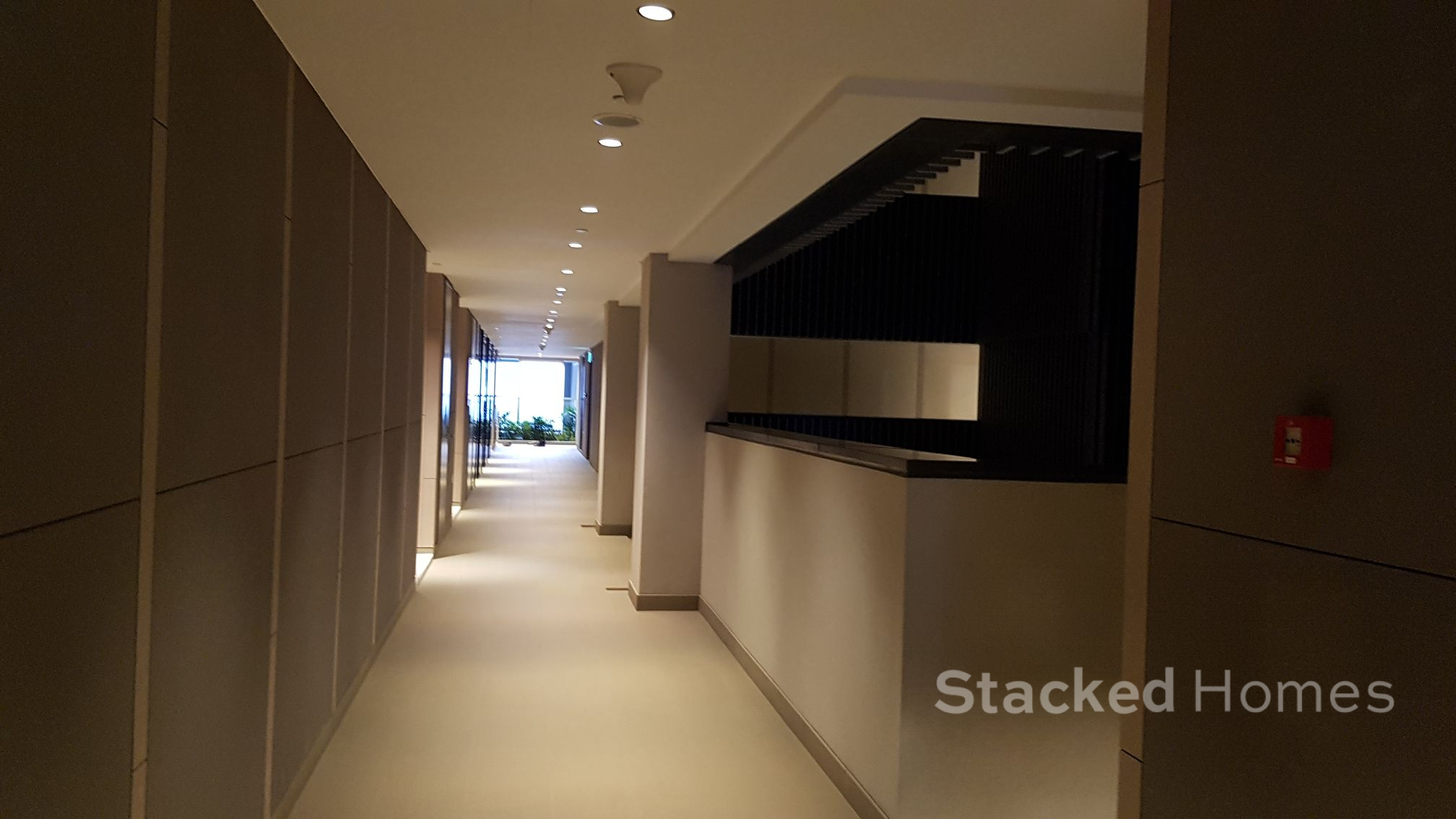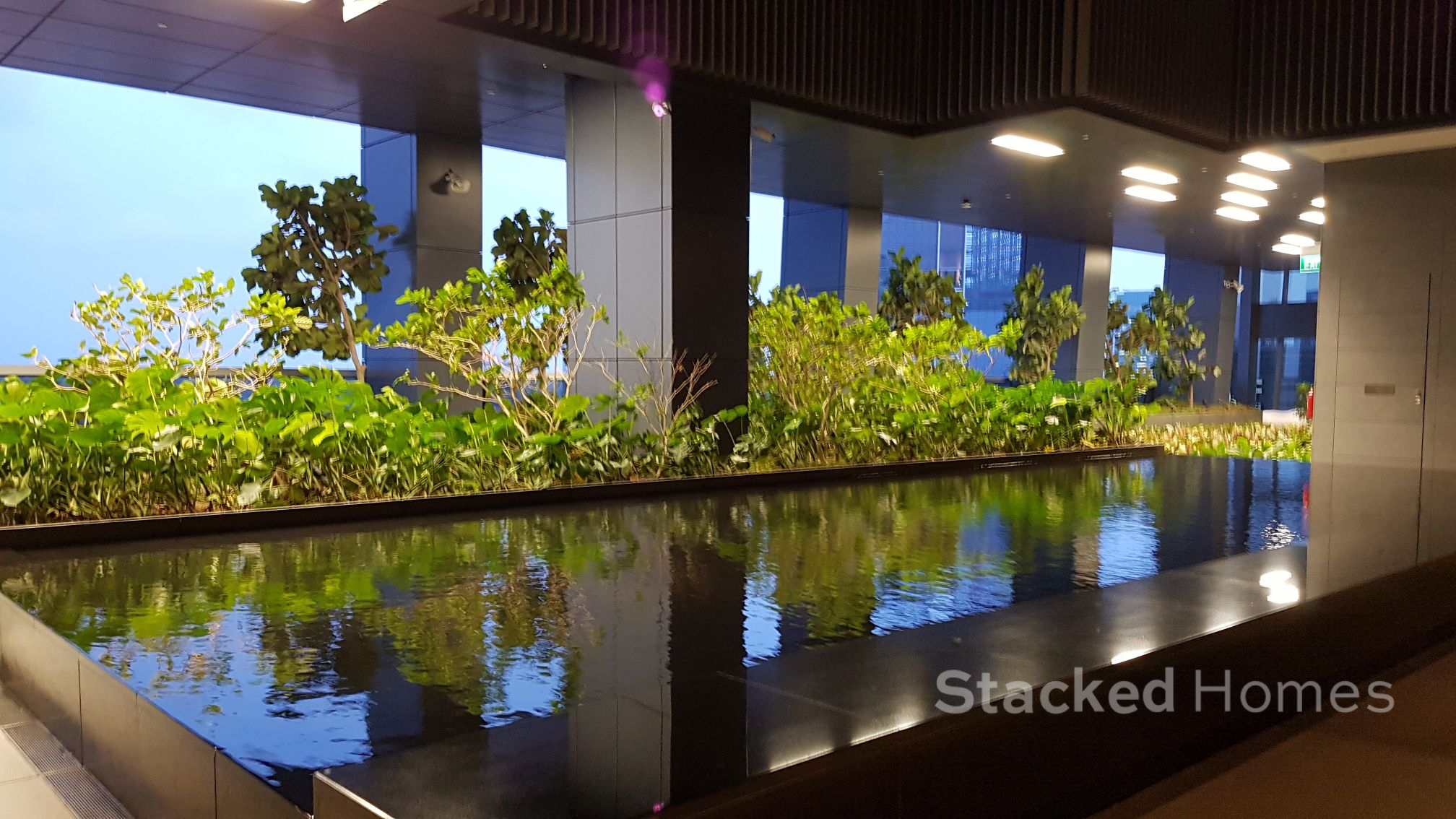 Upon arrival at Wallich Residence.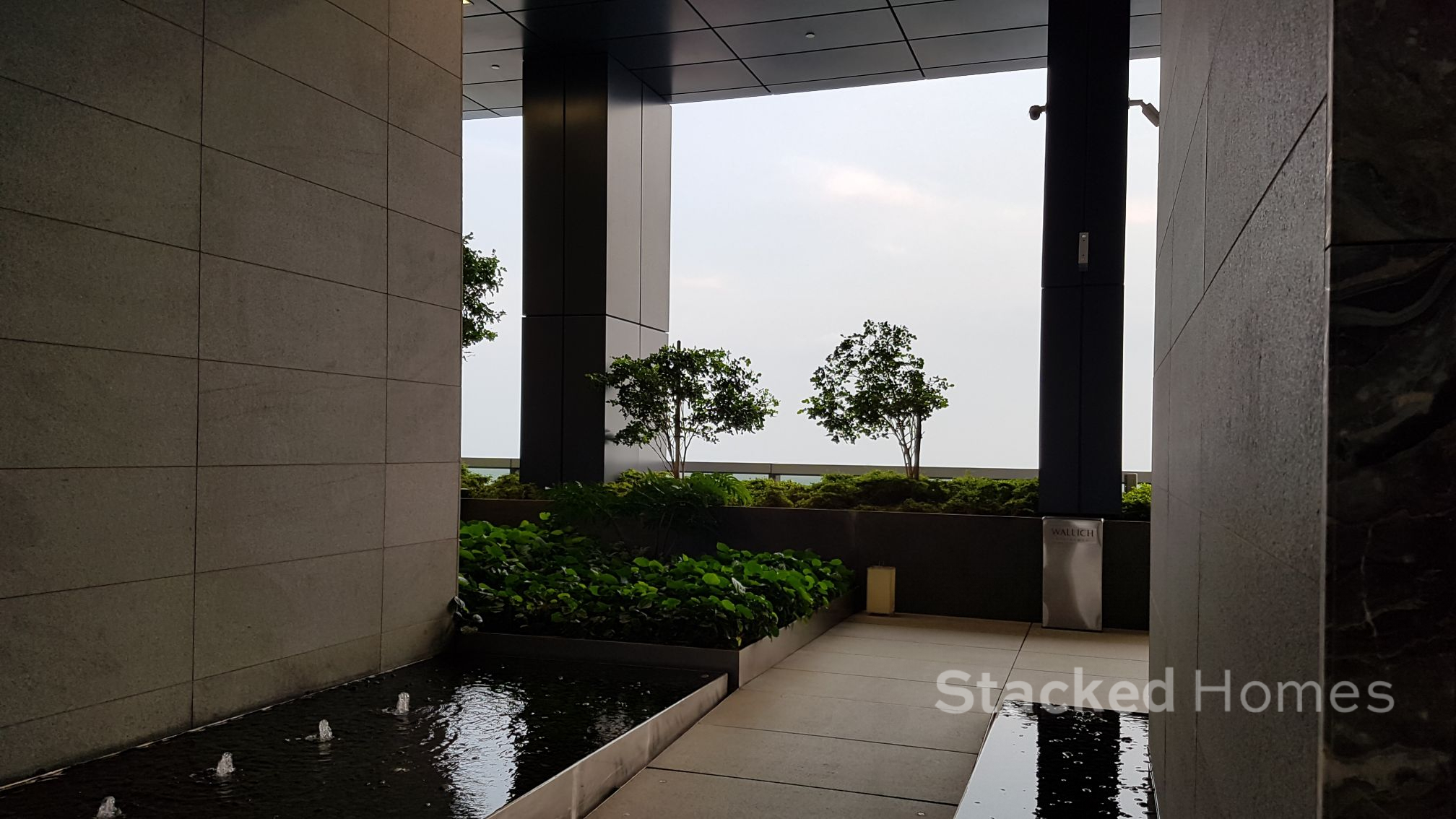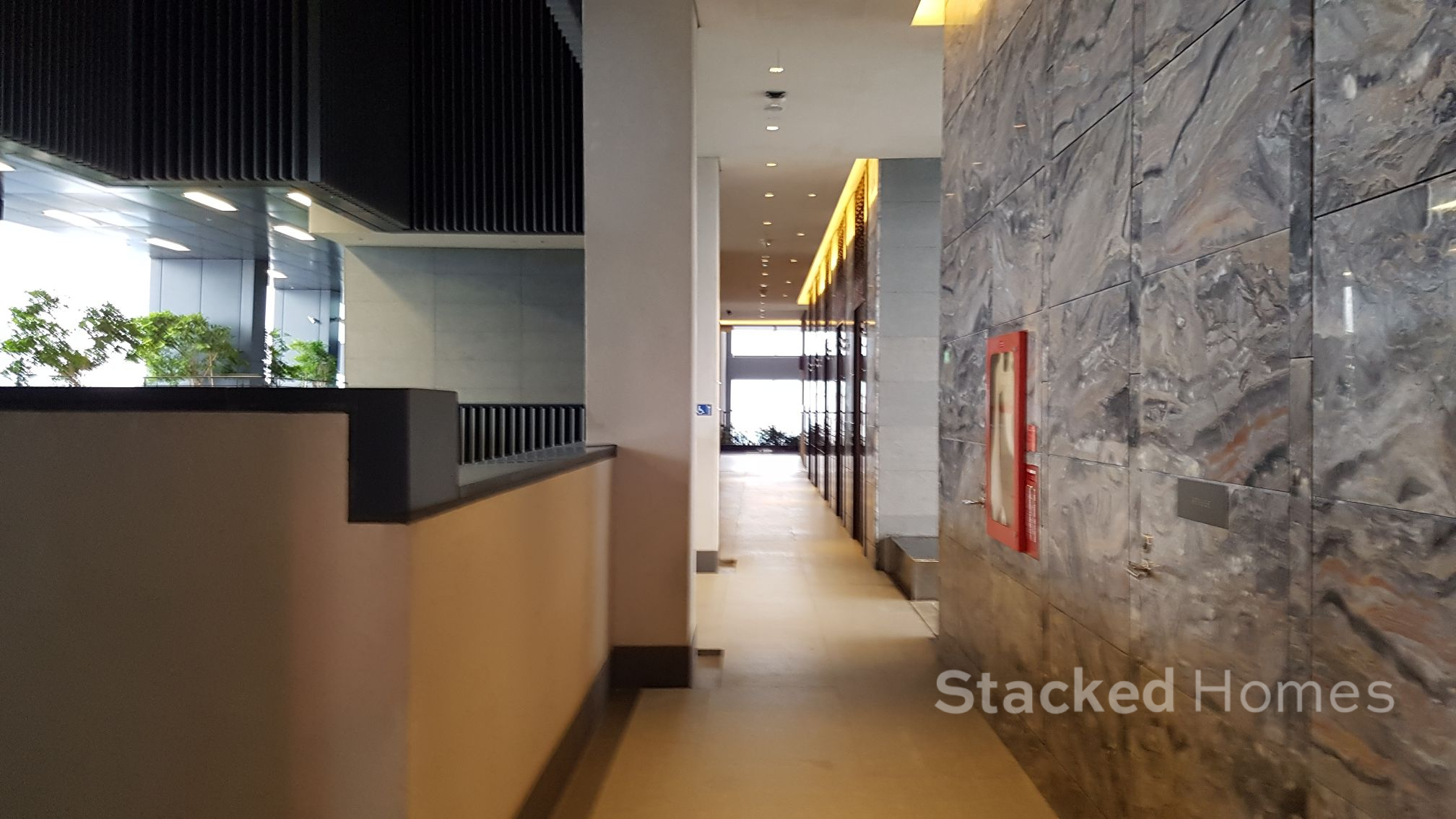 Meeting rooms that you can book.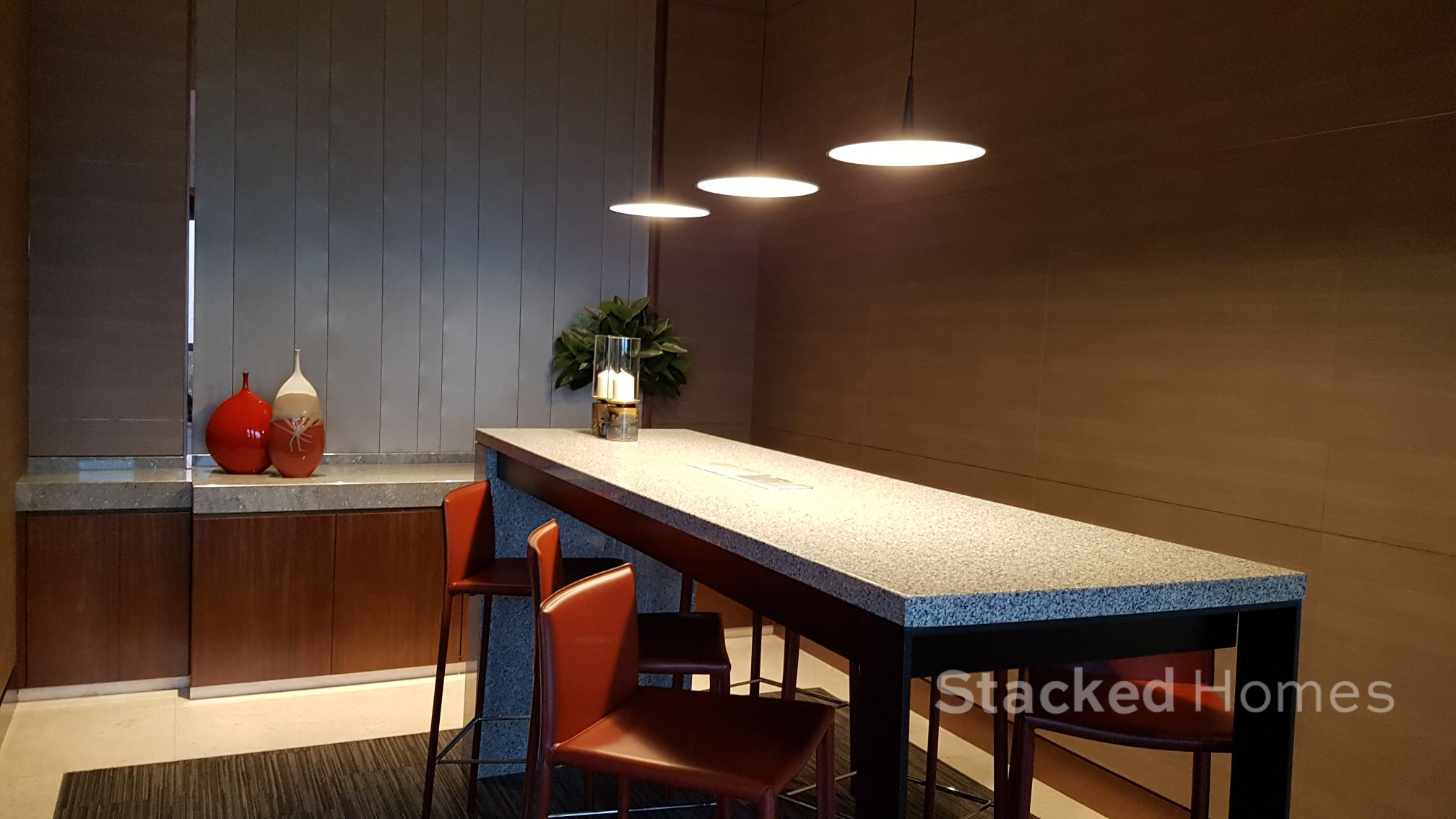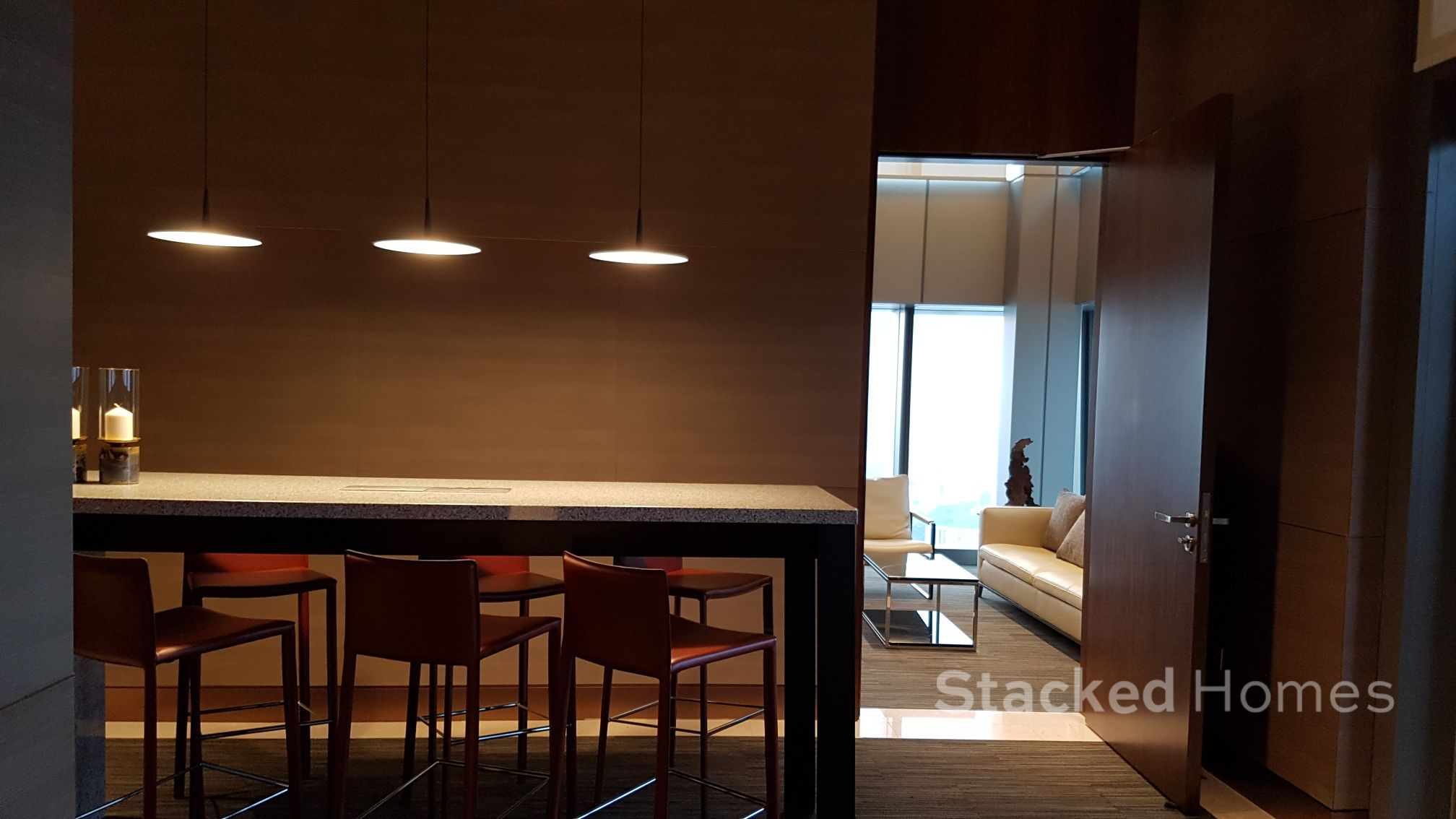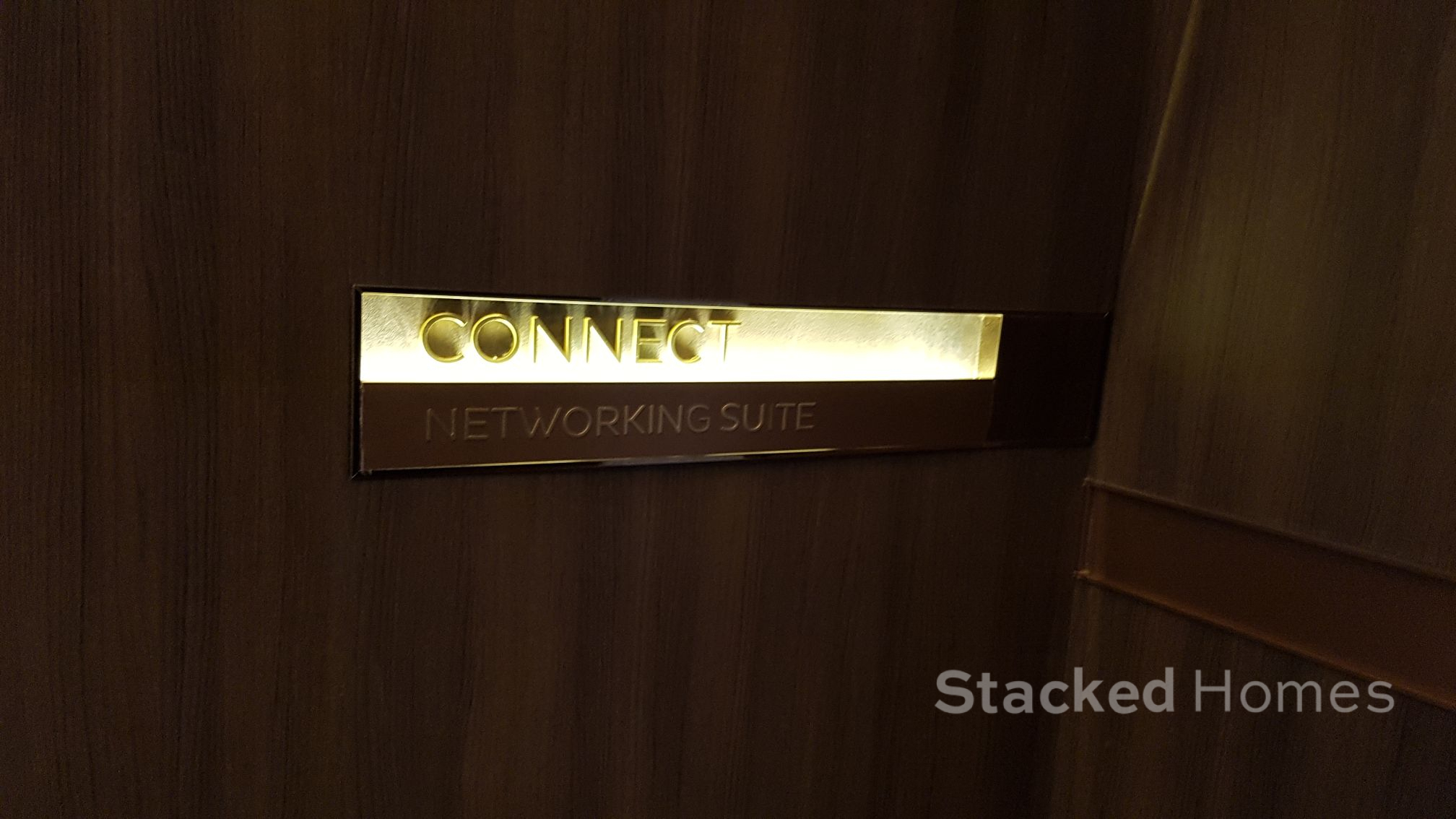 Appropriately titled, connect.
Next, the library and reading areas.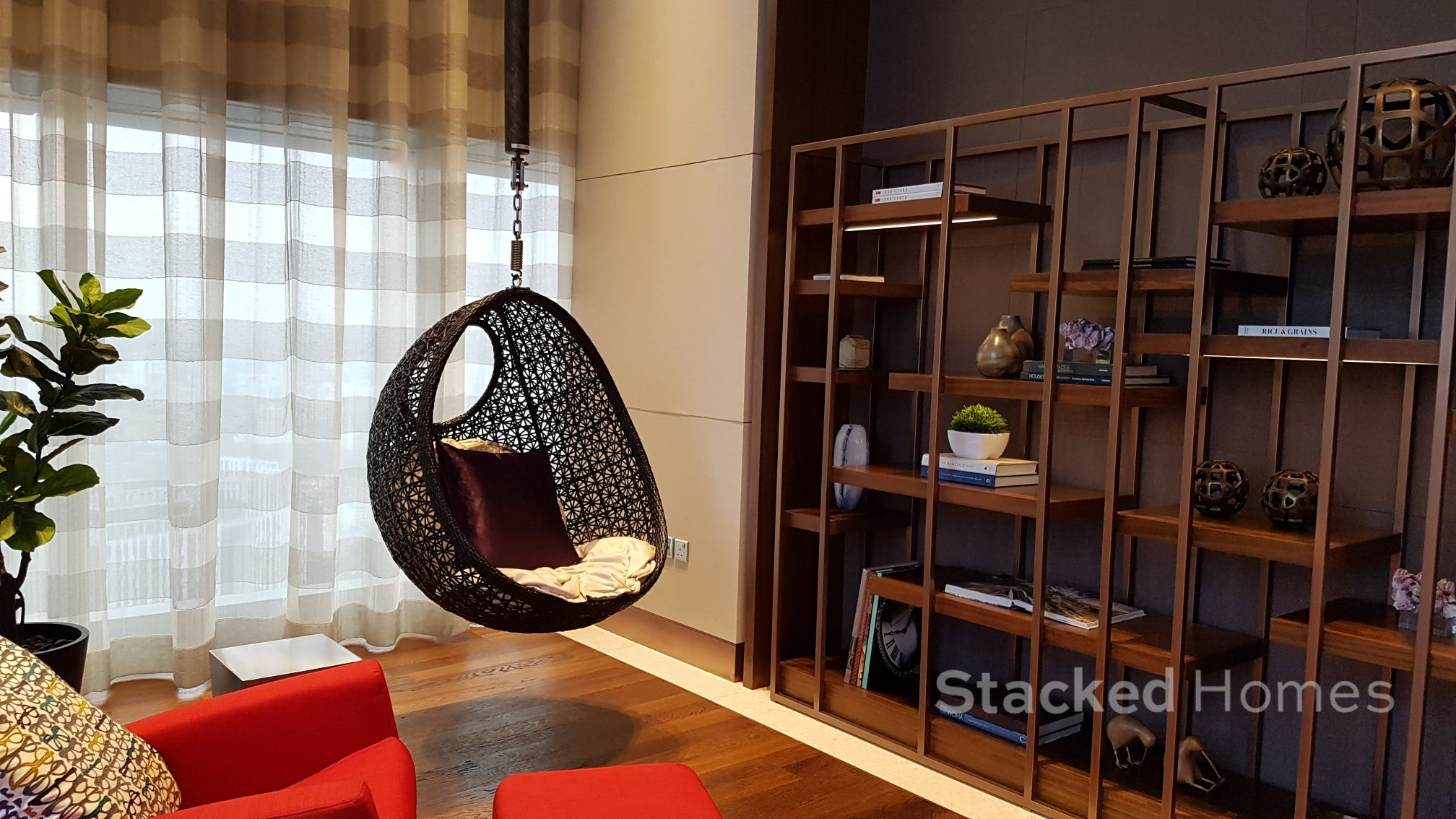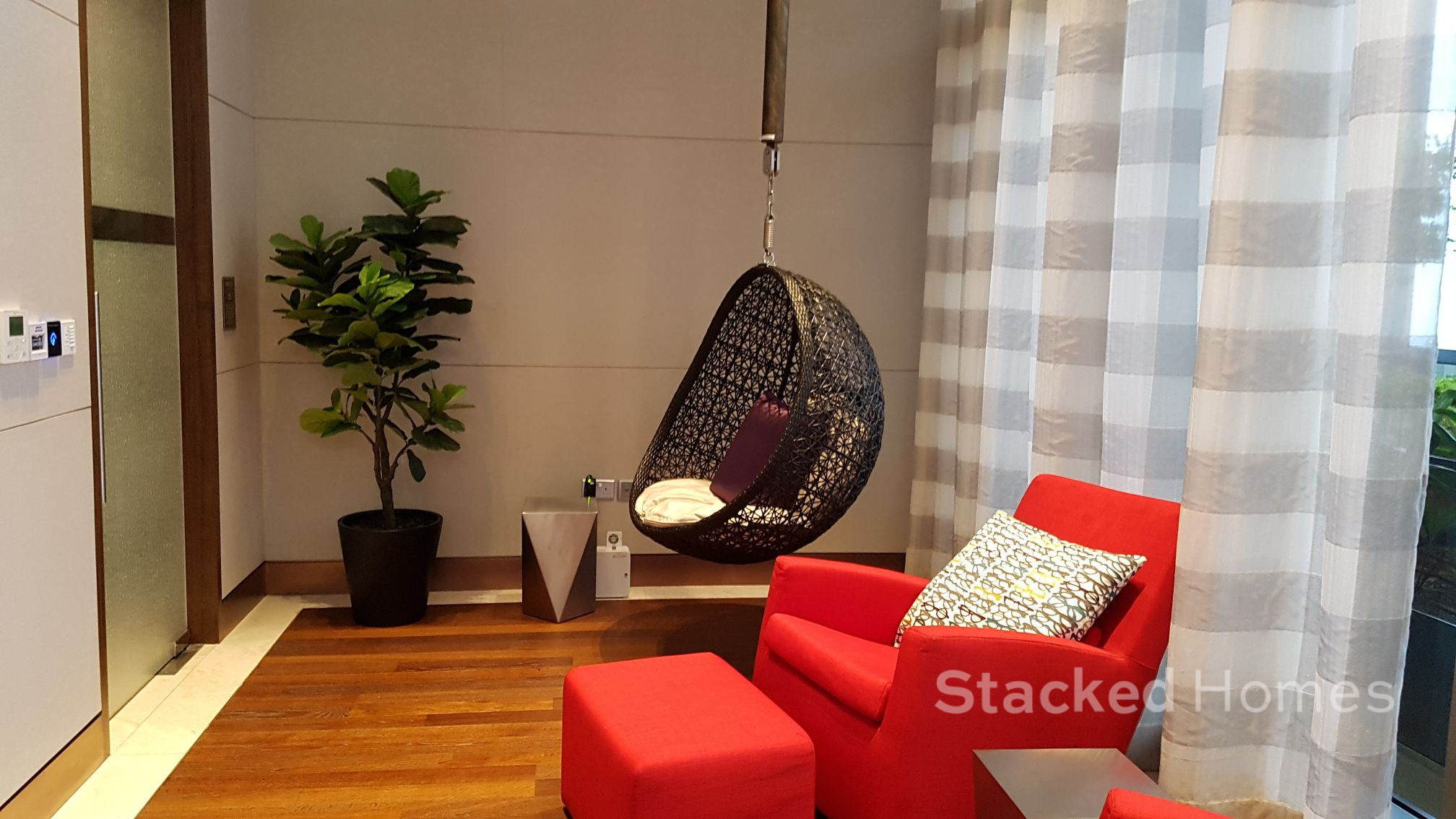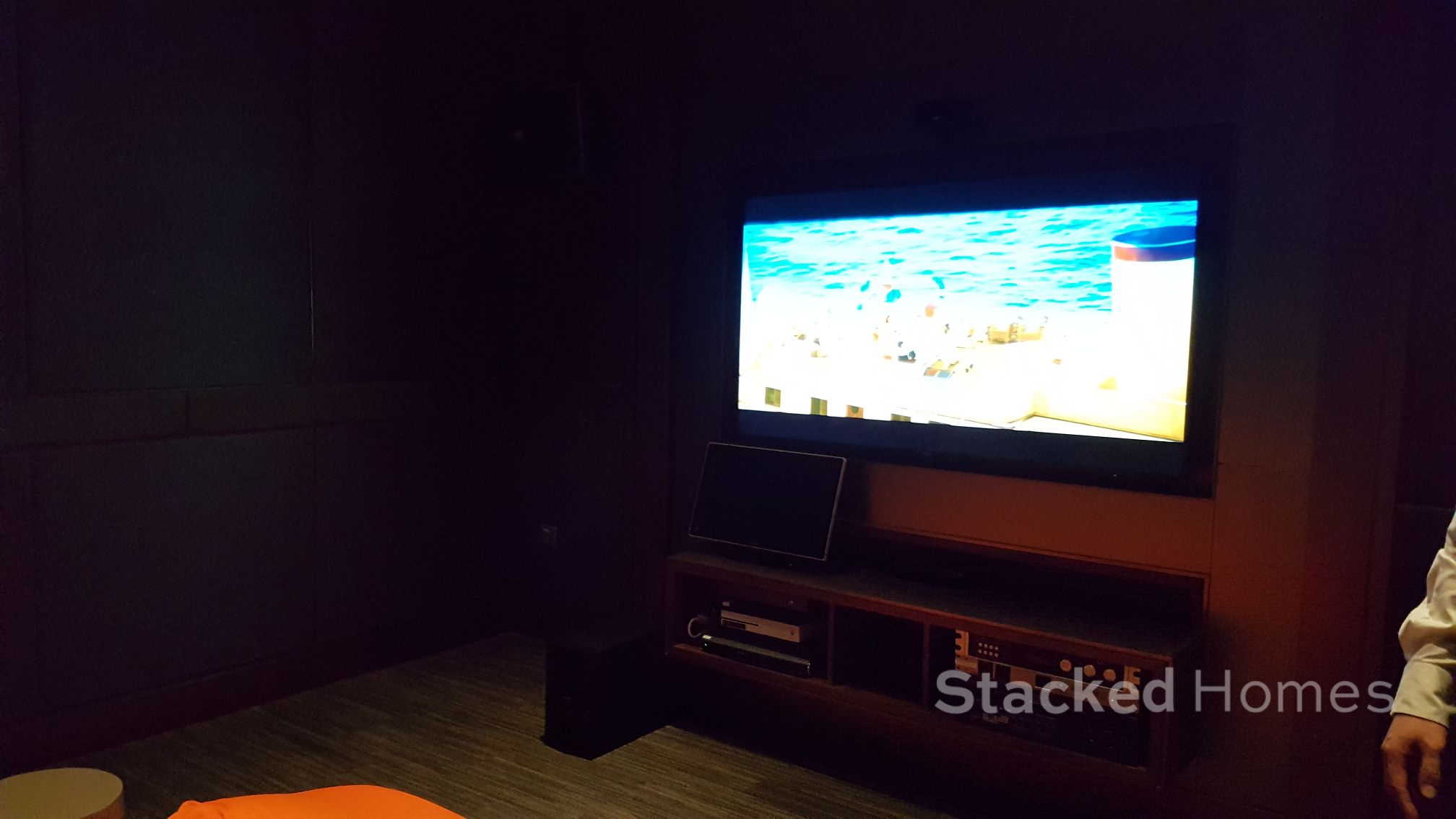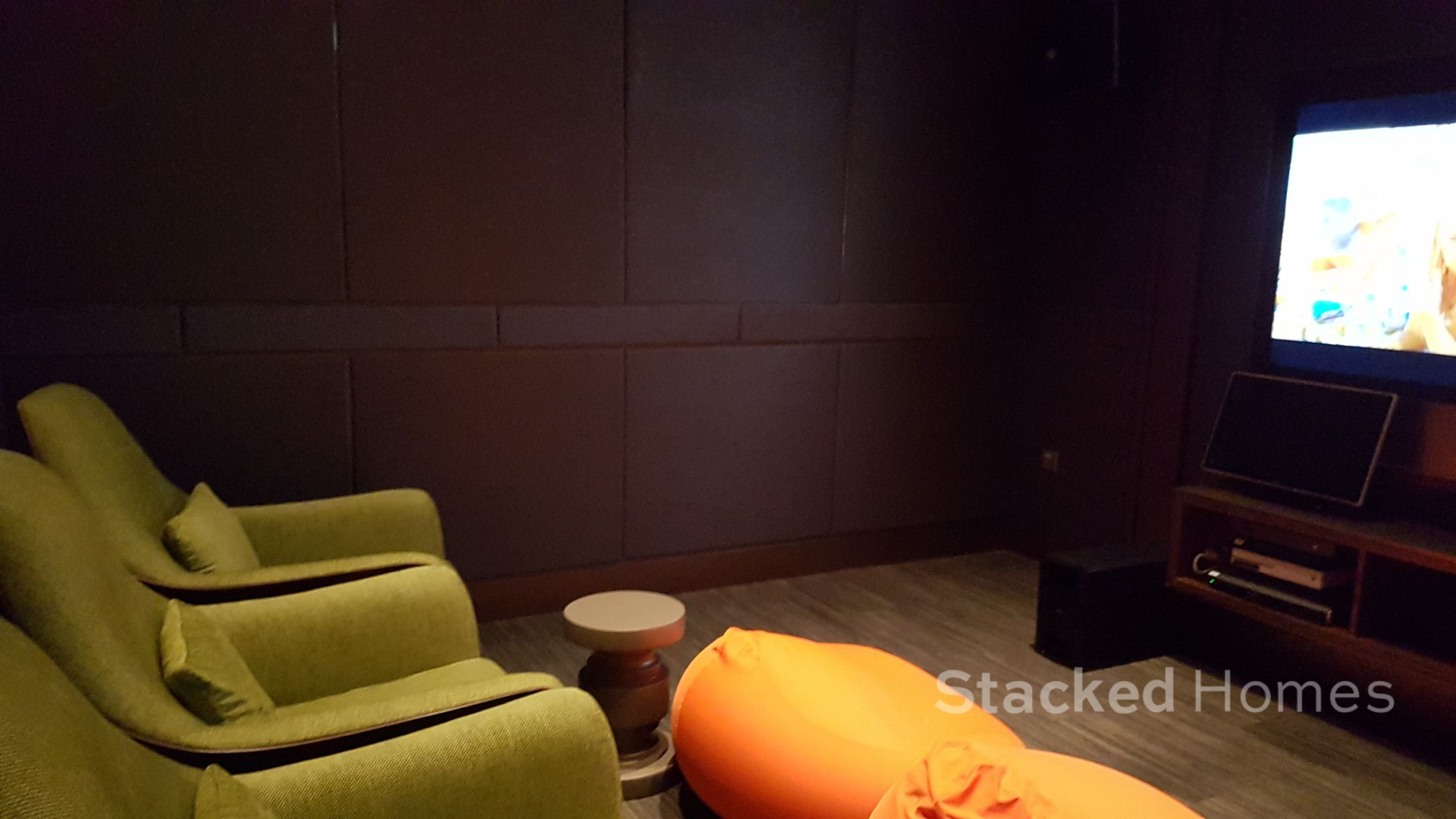 Theatre area with some comfy seating.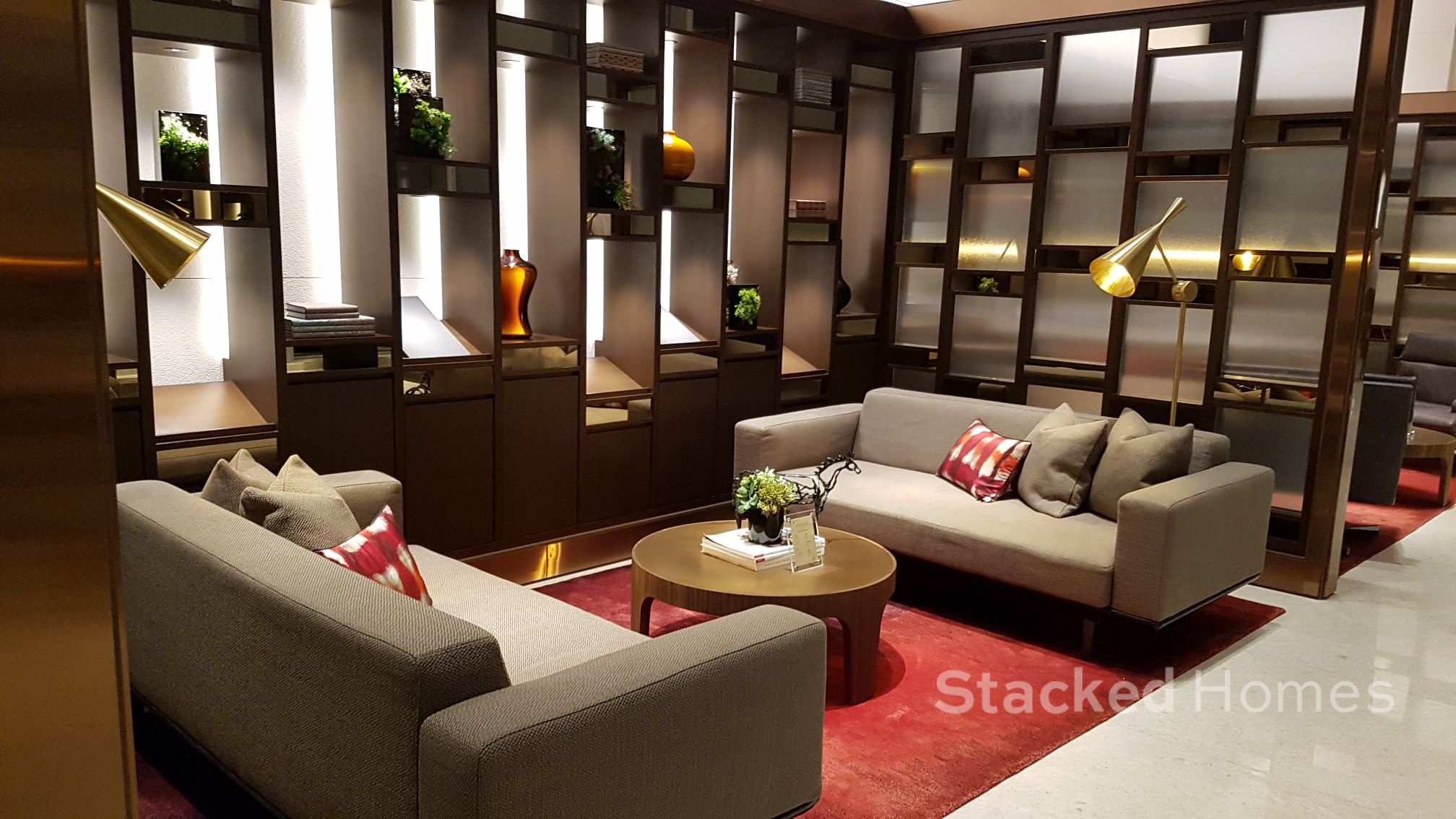 Multiple seating areas.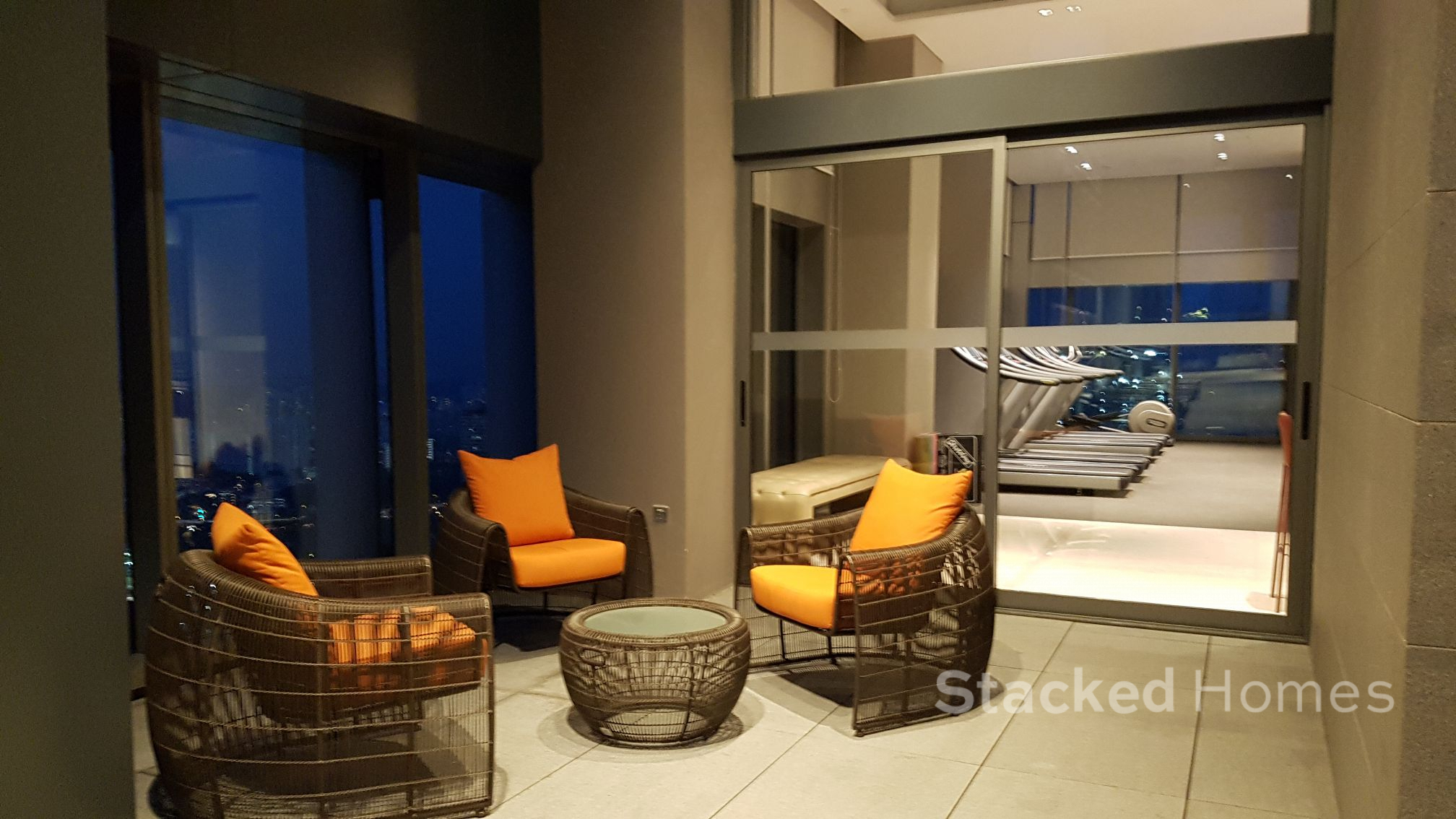 Seating area outside the gym.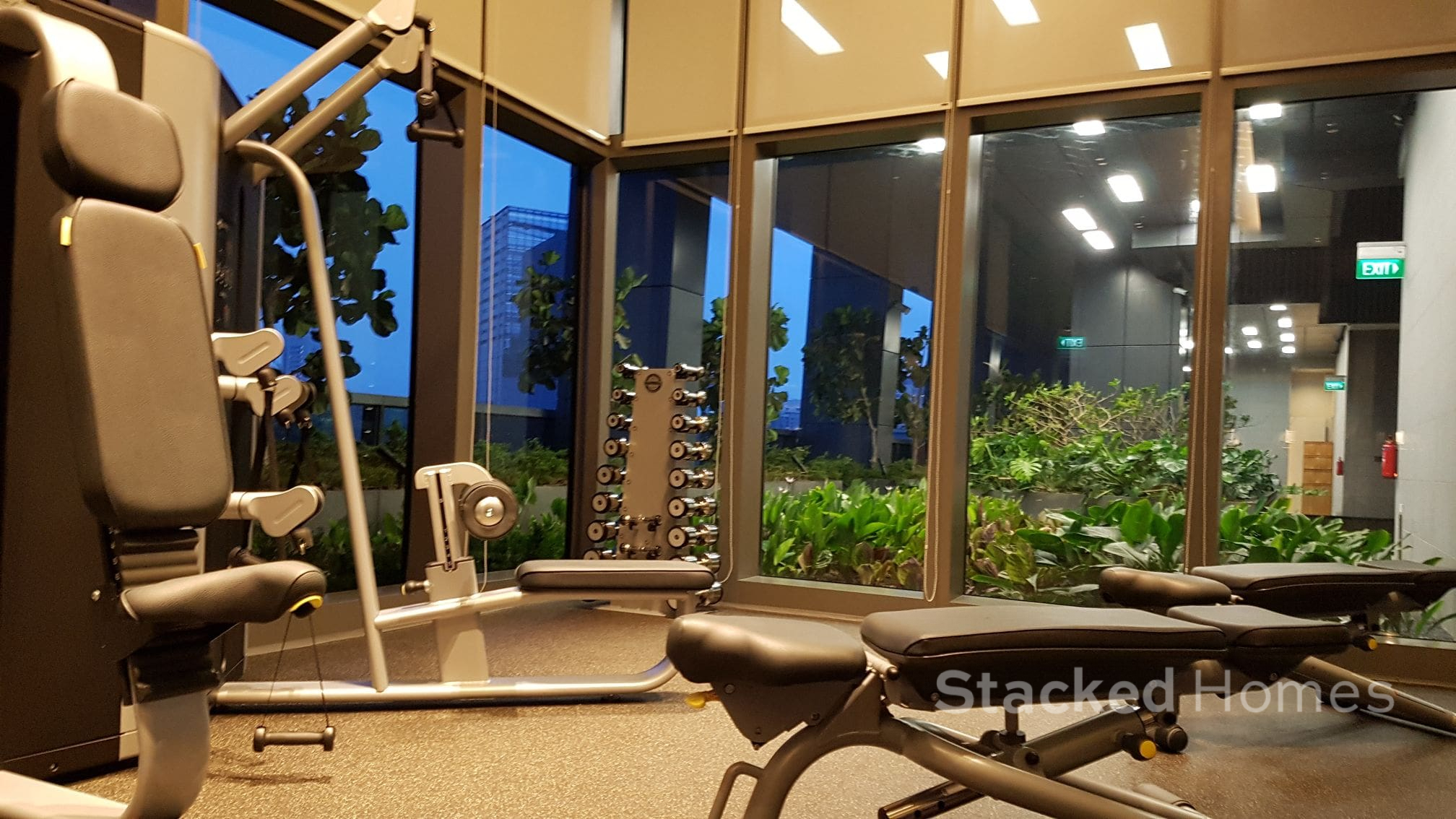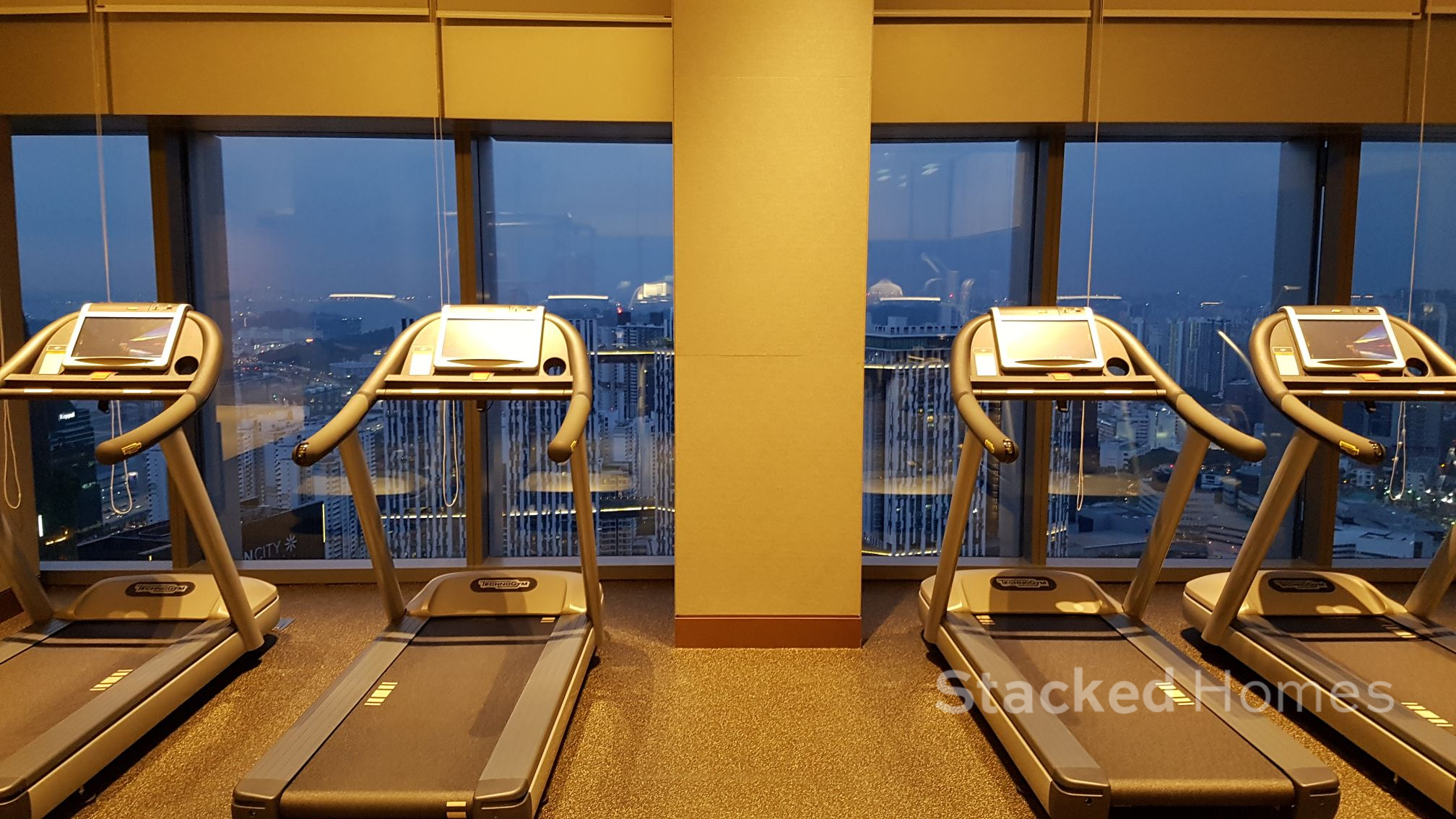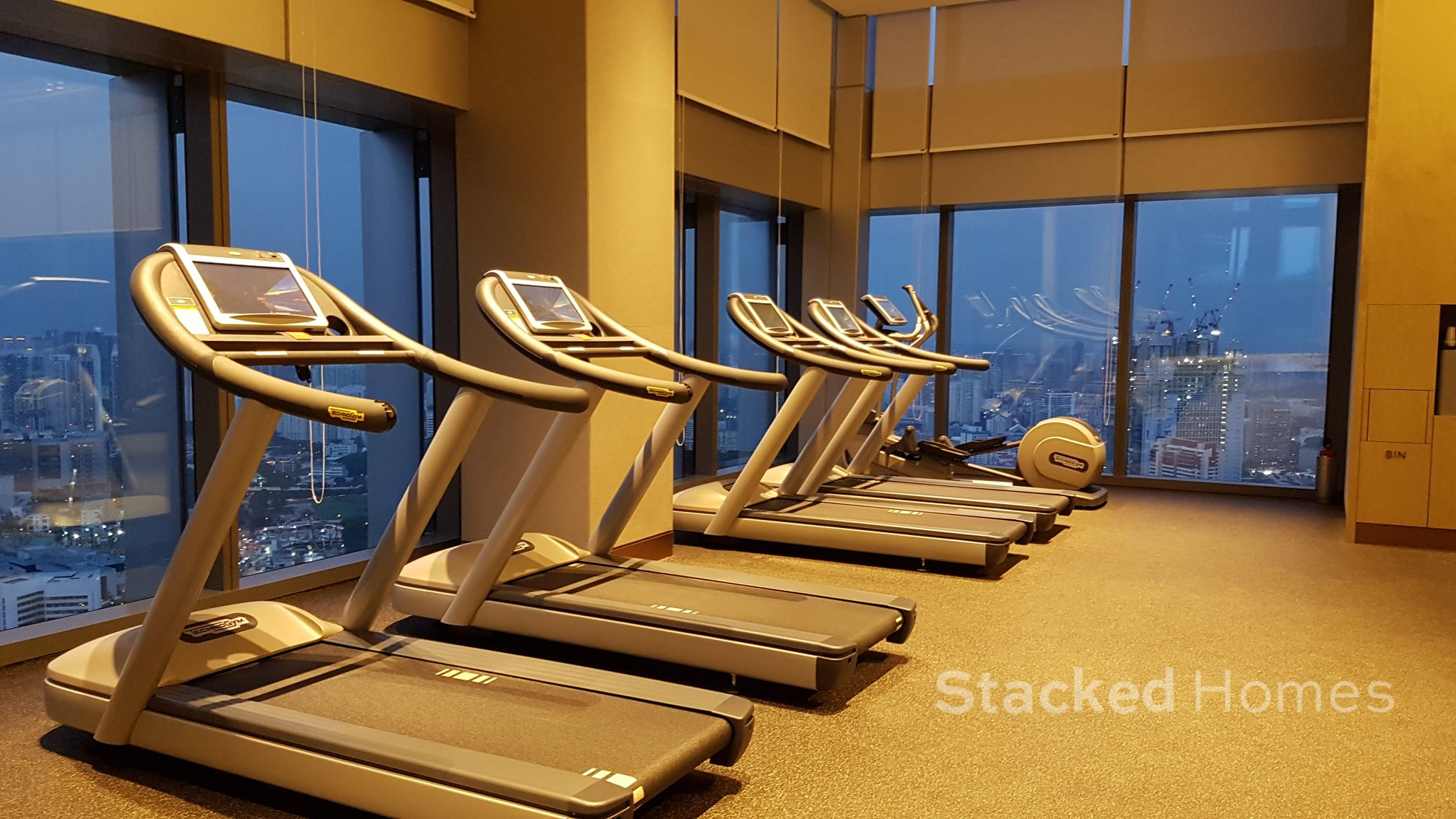 The gym is nicely sized for the number of units available, and of course, offers a nice view while you workout.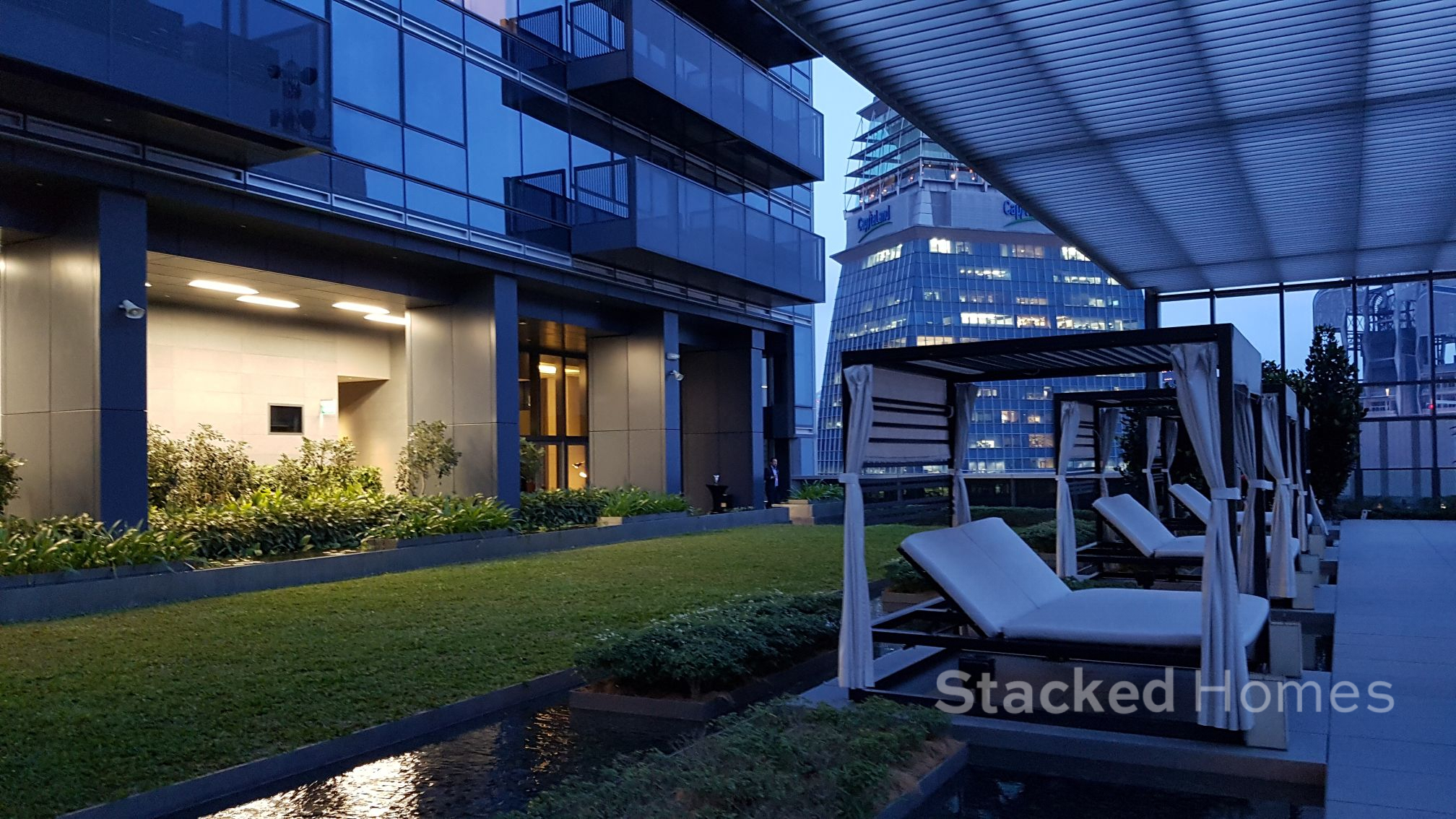 Lastly, the main attraction, the infinity pool area.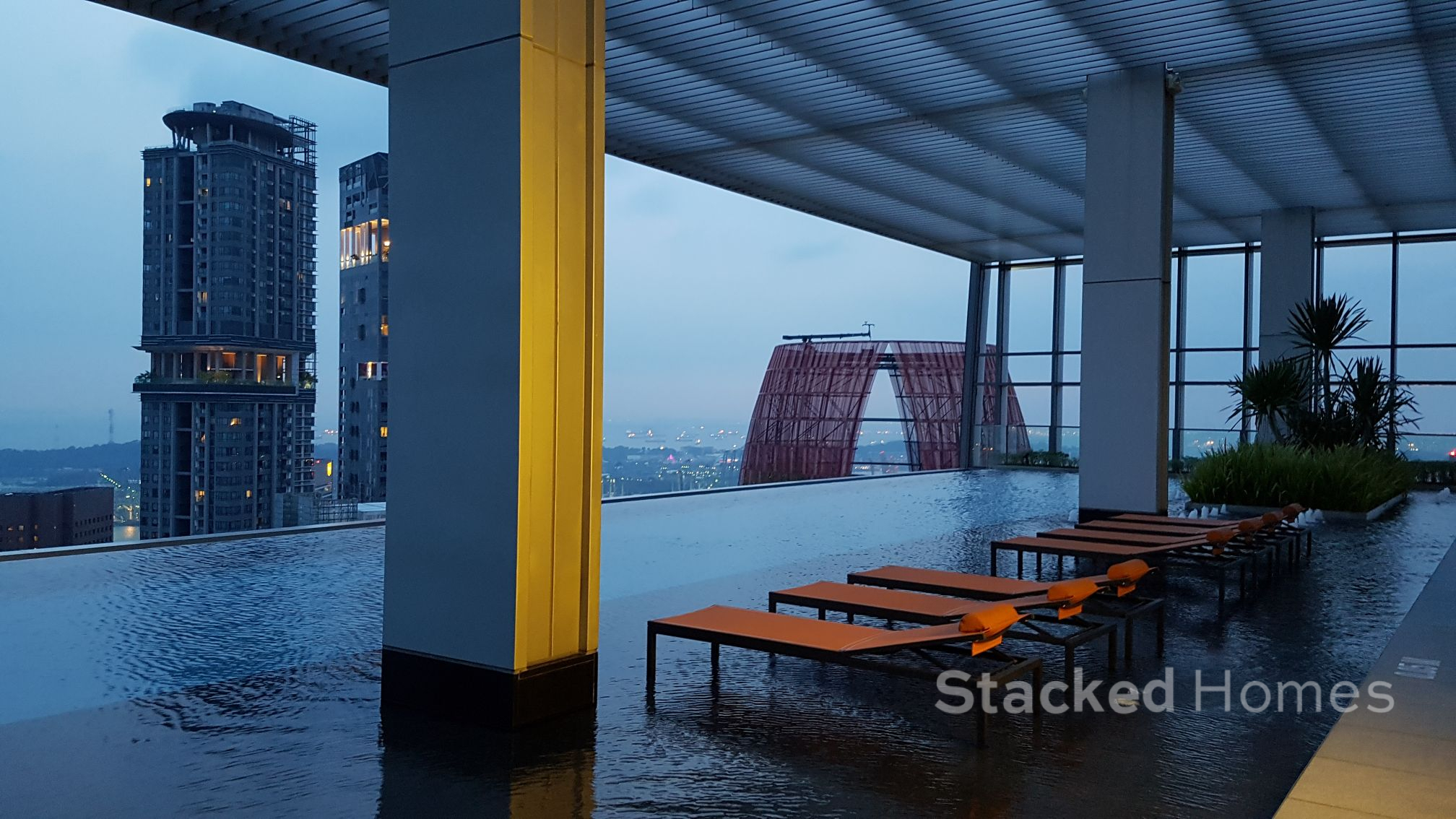 The infinity pool is simply breathtaking. We will let the following pictures speak for itself.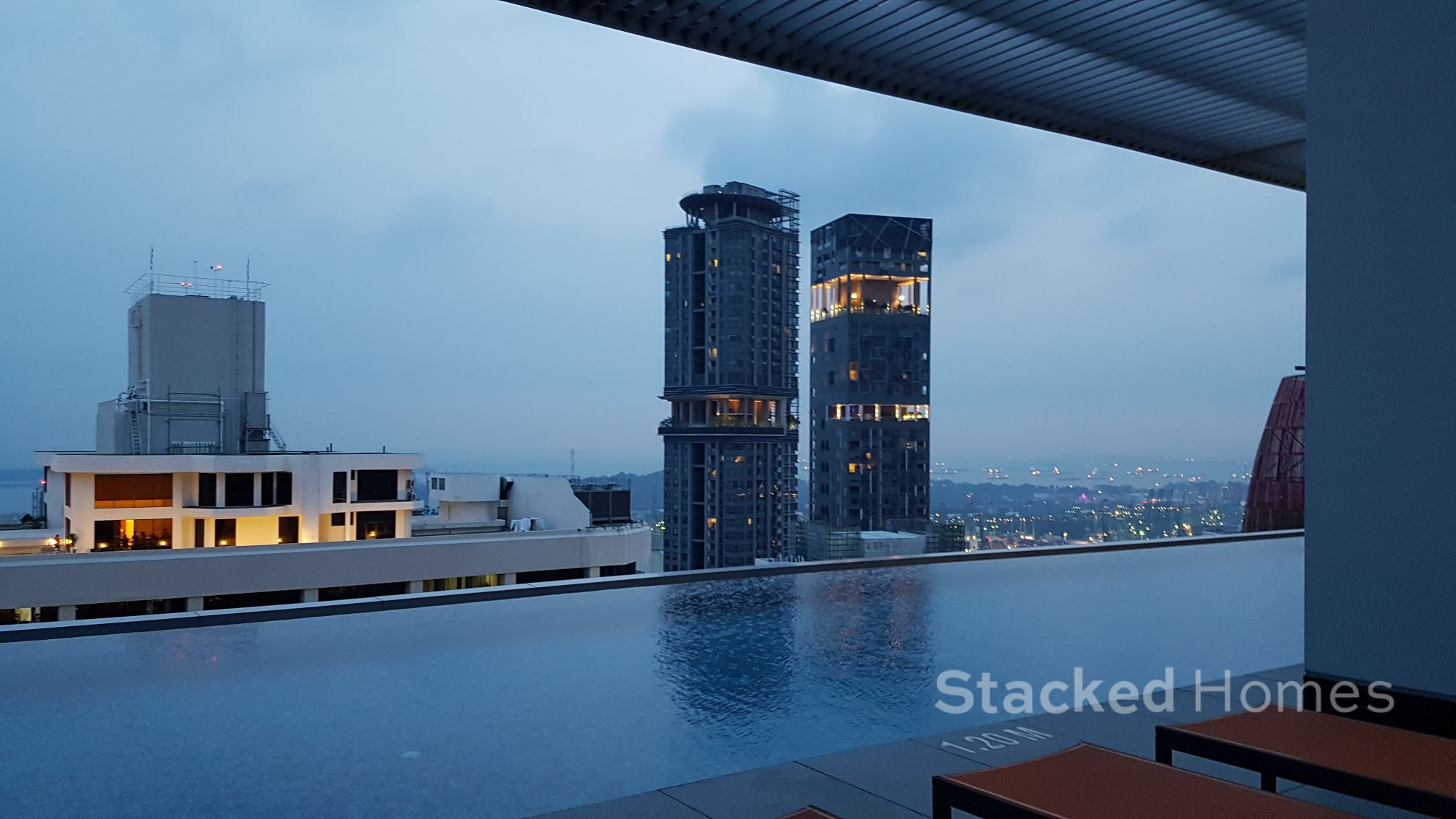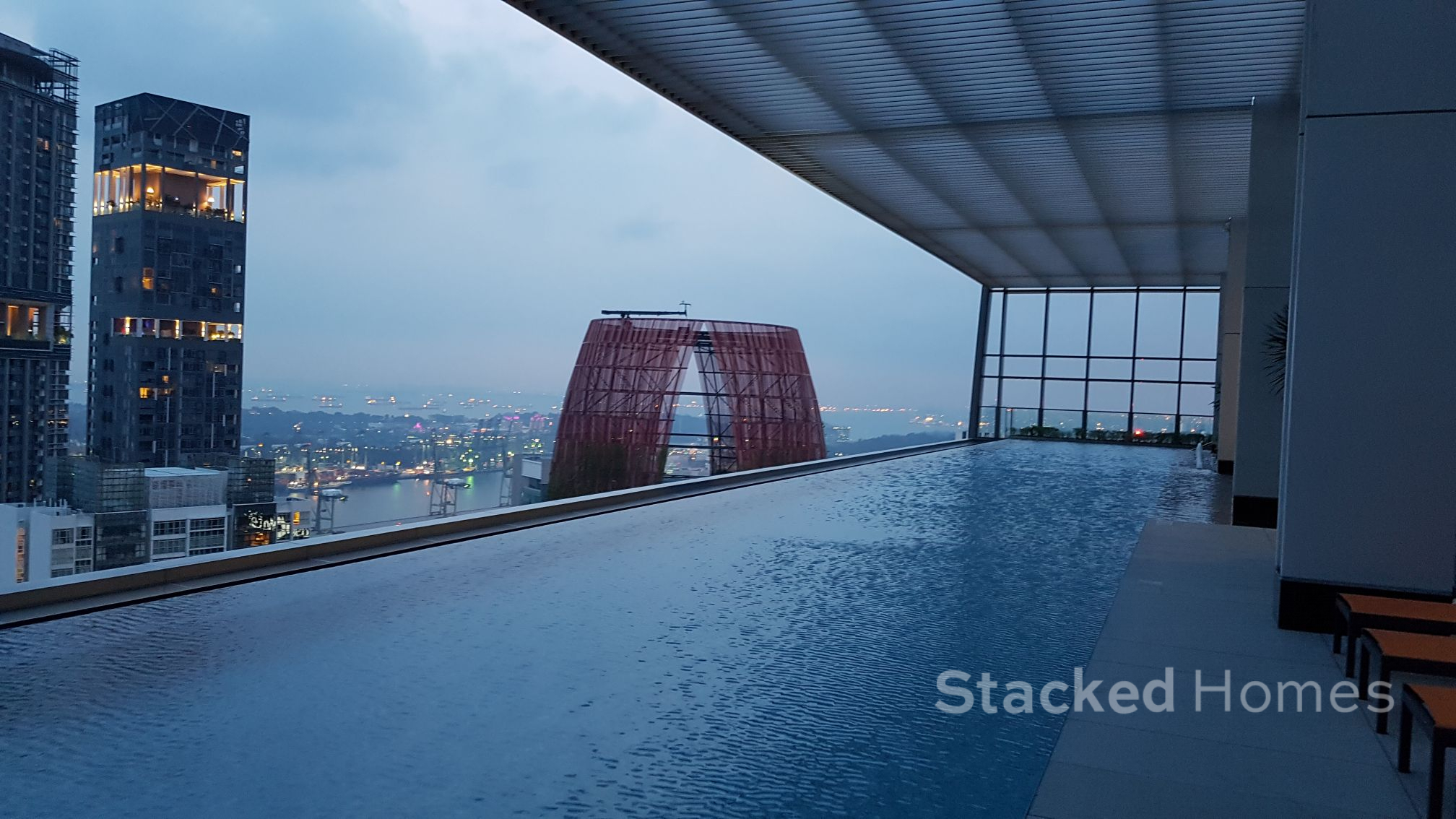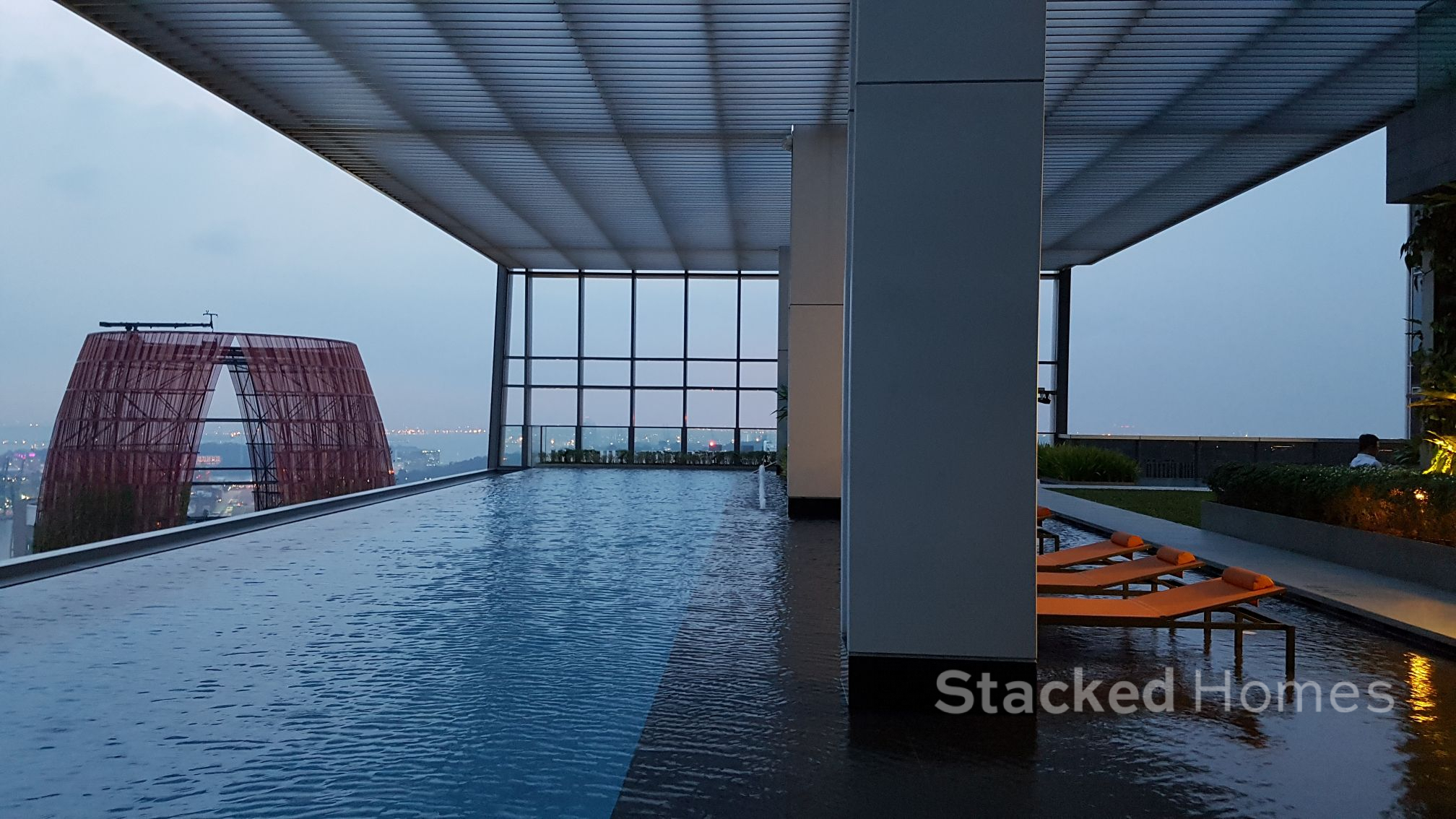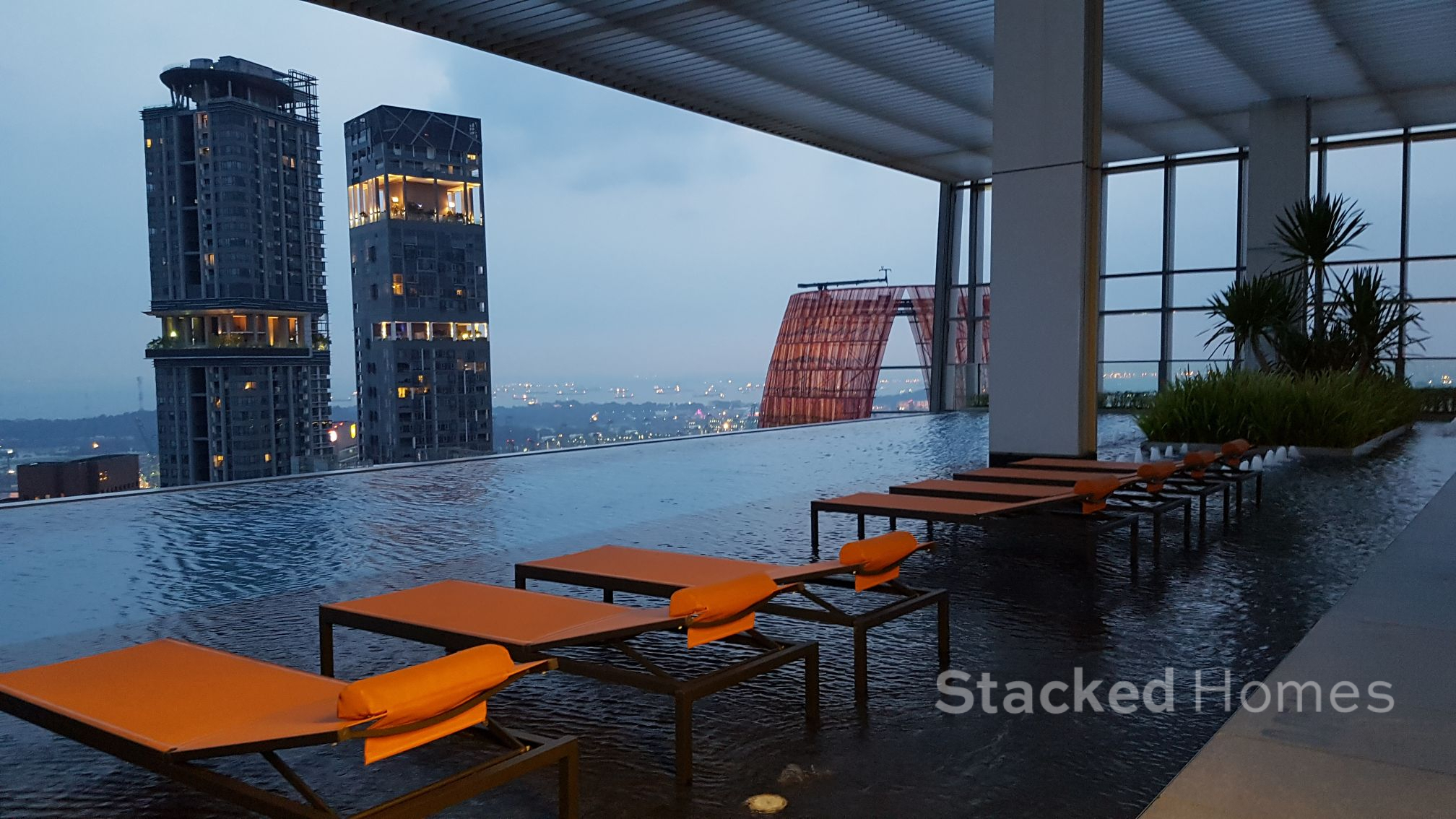 Entertainment area next to the pool.
Final Conclusions

If you have always been after the perfect city view, it definitely does not get much better than this. At this level, you are practically towering over everyone else. If you want the bragging rights to living in the highest residential development in Singapore, to some people it will be worth the dollars spent to purchase this development. If you are looking for a luxurious city living environment, and have the money to spare, this is the place to splash the cash.
End of Review