Property Stories
Touring Luxus Hills: A 999-Year Landed Estate That Overlooks Ang Mo Kio Linear Park
TJ
September 10, 2023

10

min read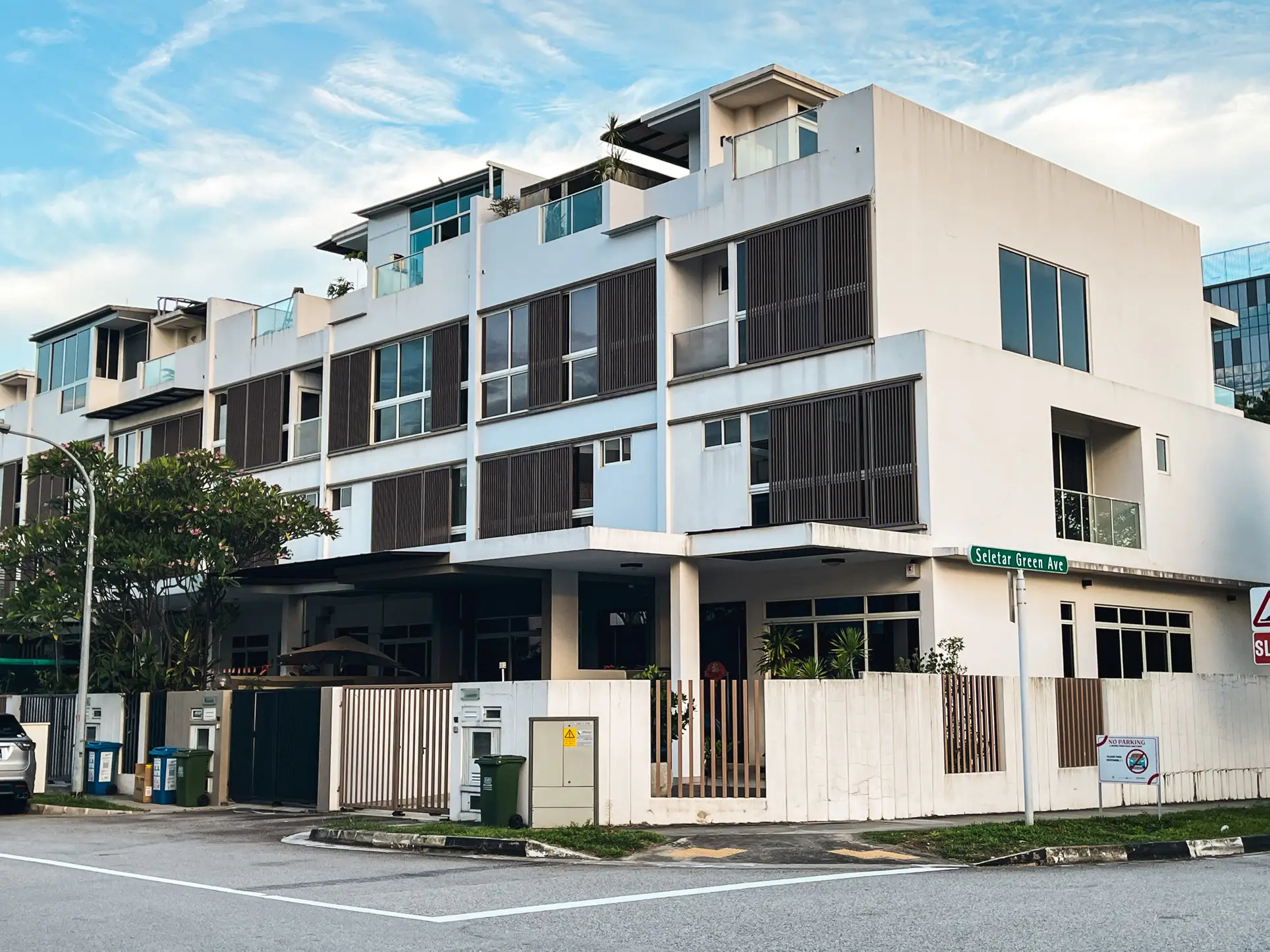 10
min read
I was talking to a new acquaintance the other day, who shared with me her decision to move from a landed house to a condo because the stairs were becoming too much as she got older. As I live with an elderly mother myself, the issues associated with ageing cross my mind every now and then (not that we have to worry about stairs, living in a flat.) Nonetheless, this week, I thought I'd view some properties that come with home lifts, Luxus Hills.
Luxus Hills is a collection of 999-year leasehold landed properties that were developed by Bukit Sembawang Estates, located at the junction of Ang Mo Kio Avenue 5 and Yio Chu Kang Road. The newly-developed houses feature home lifts, which are incredibly practical considering our ageing society. However, it's essential to remember that these lifts require regular maintenance, so they aren't entirely hassle-free.
For those not familiar with the area, here's a map to show you where we're headed today.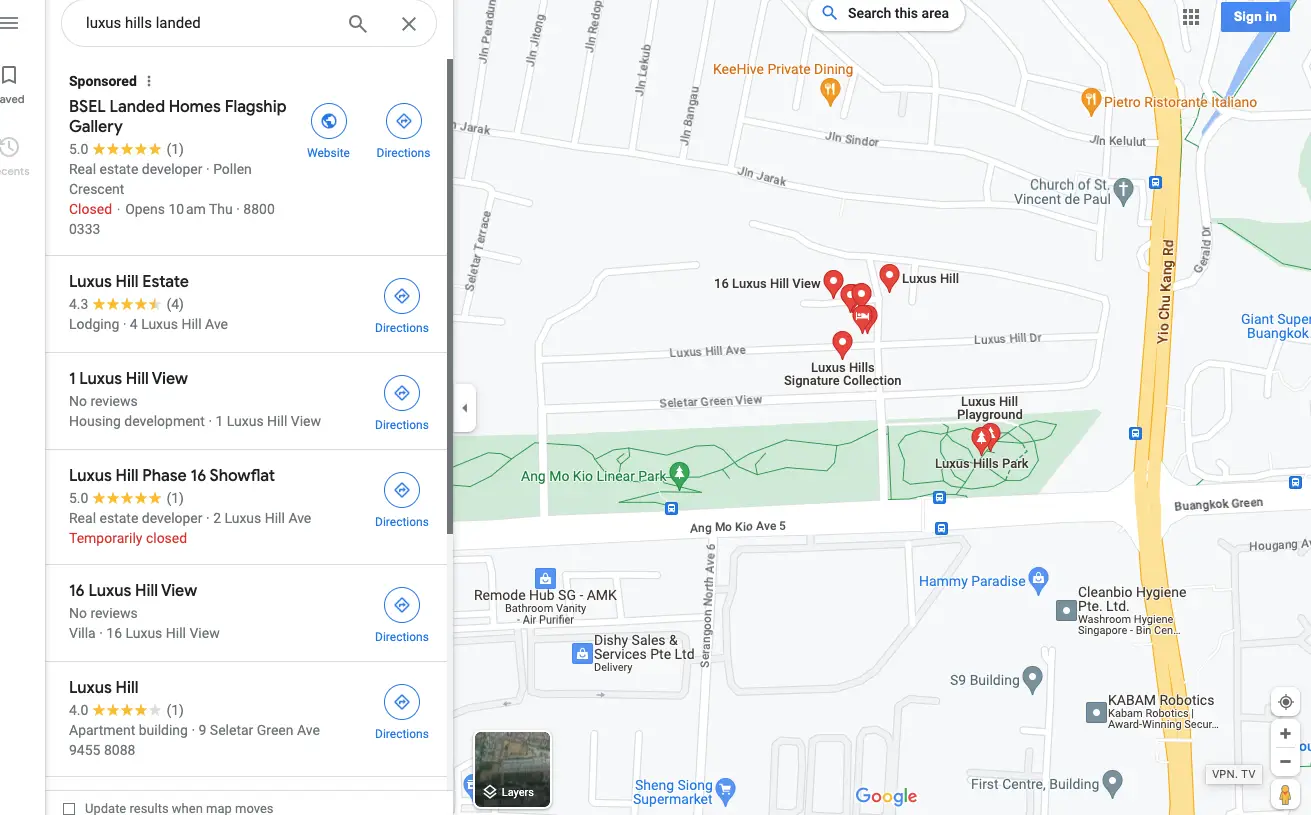 And here's the Masterplan: as you can see, the houses run next to a (relatively) large linear park and are across the road from an Industrial Park. (There were a few kopitiams in the Industrial Area open on a Sunday evening.)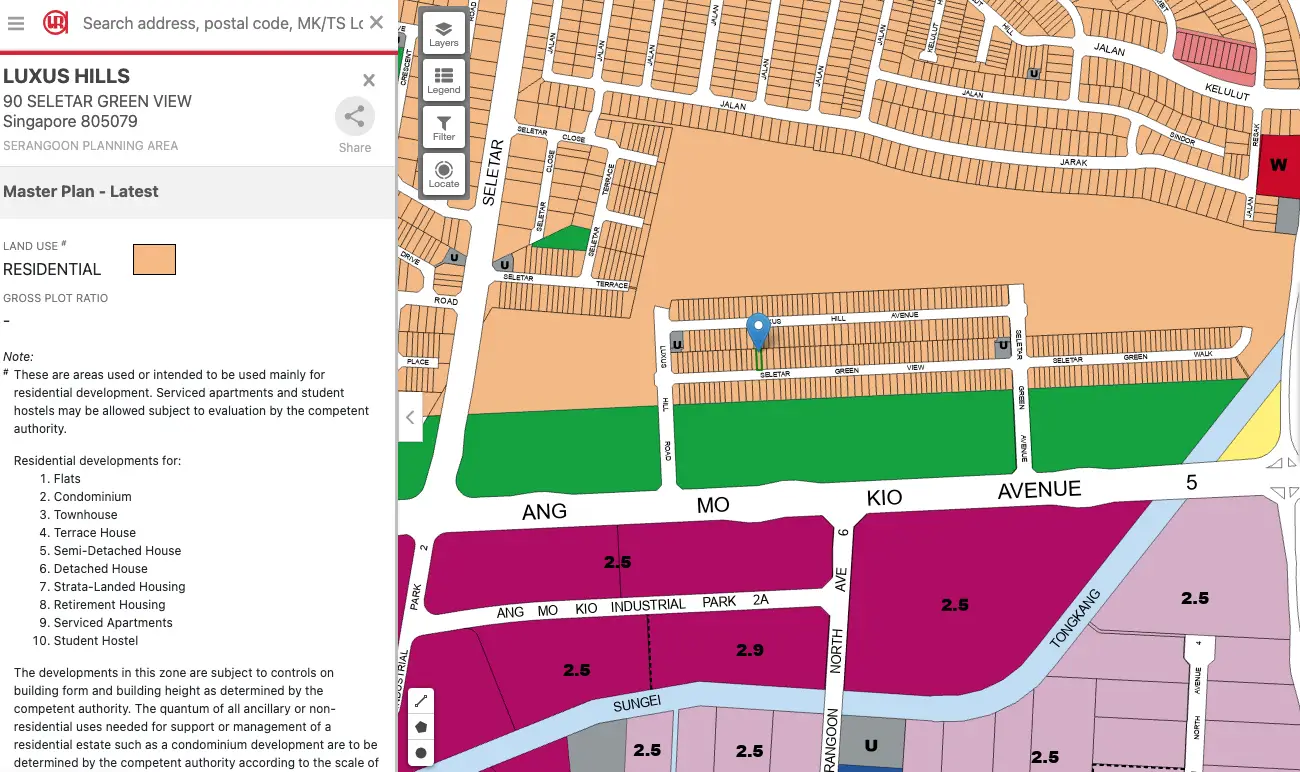 As shown above, the houses are surrounded by undeveloped residential land, so the back of the estate is cordoned off for more construction.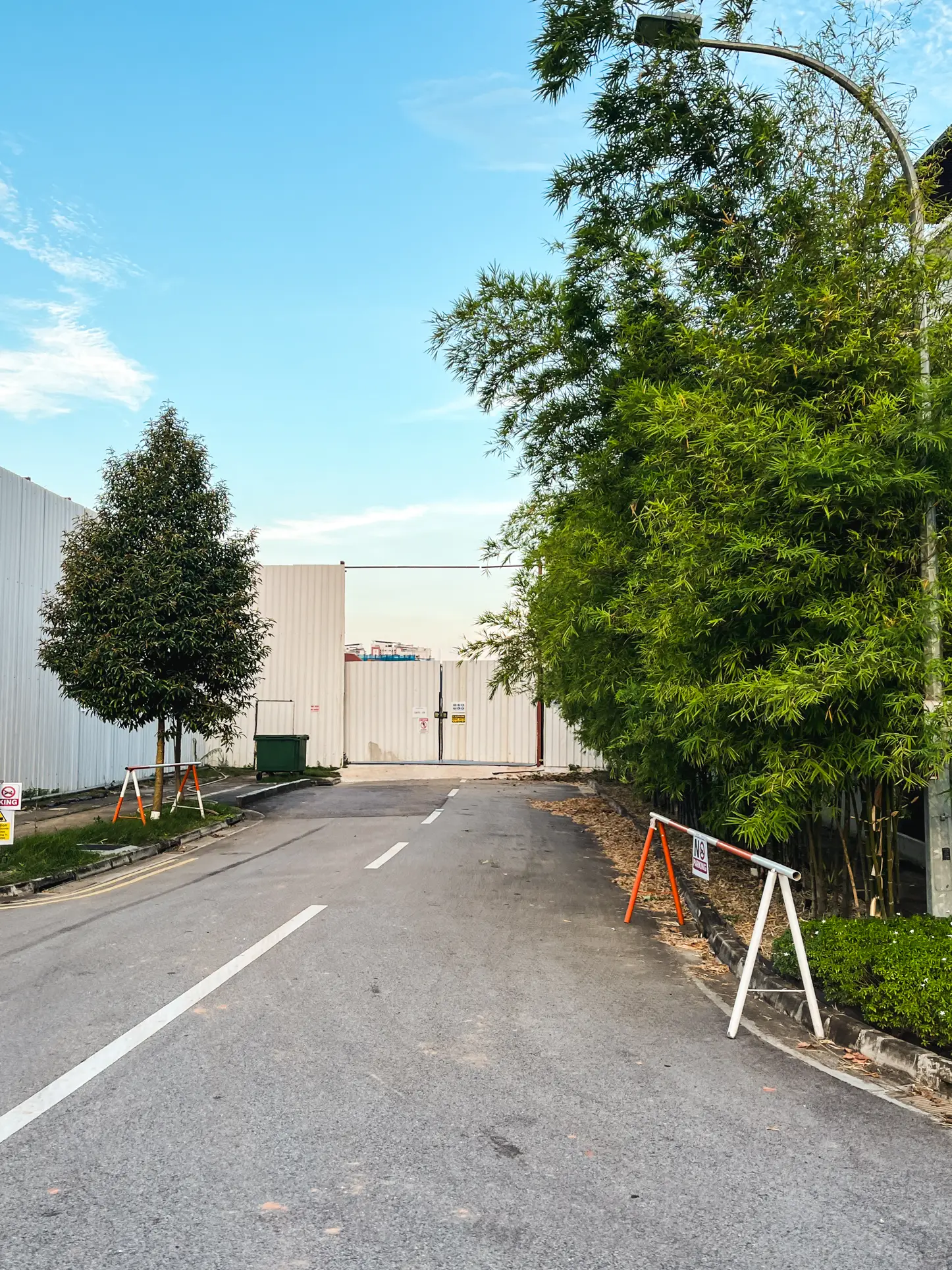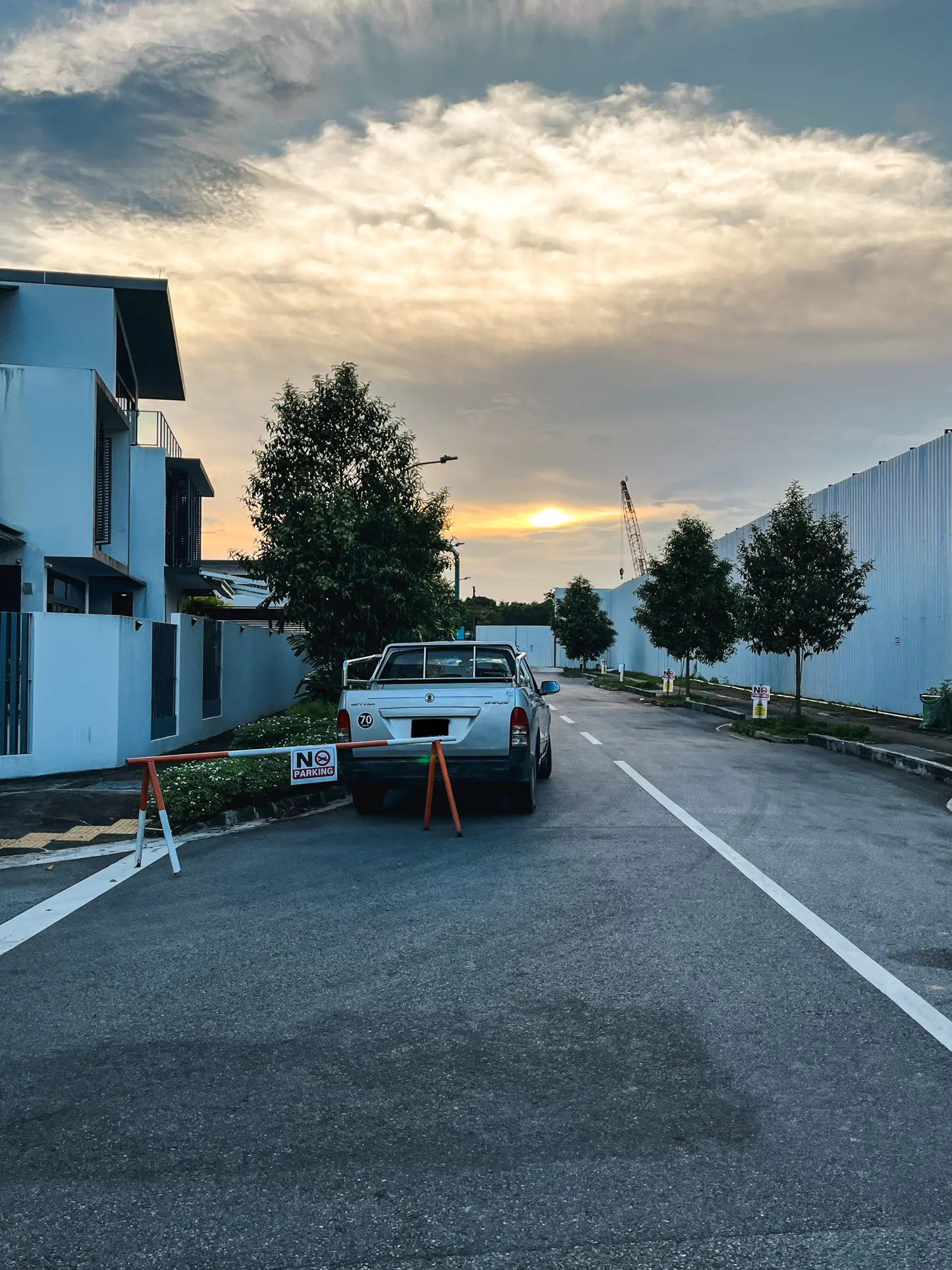 This is really different from the setting of the first row of houses, which overlooks the linear park.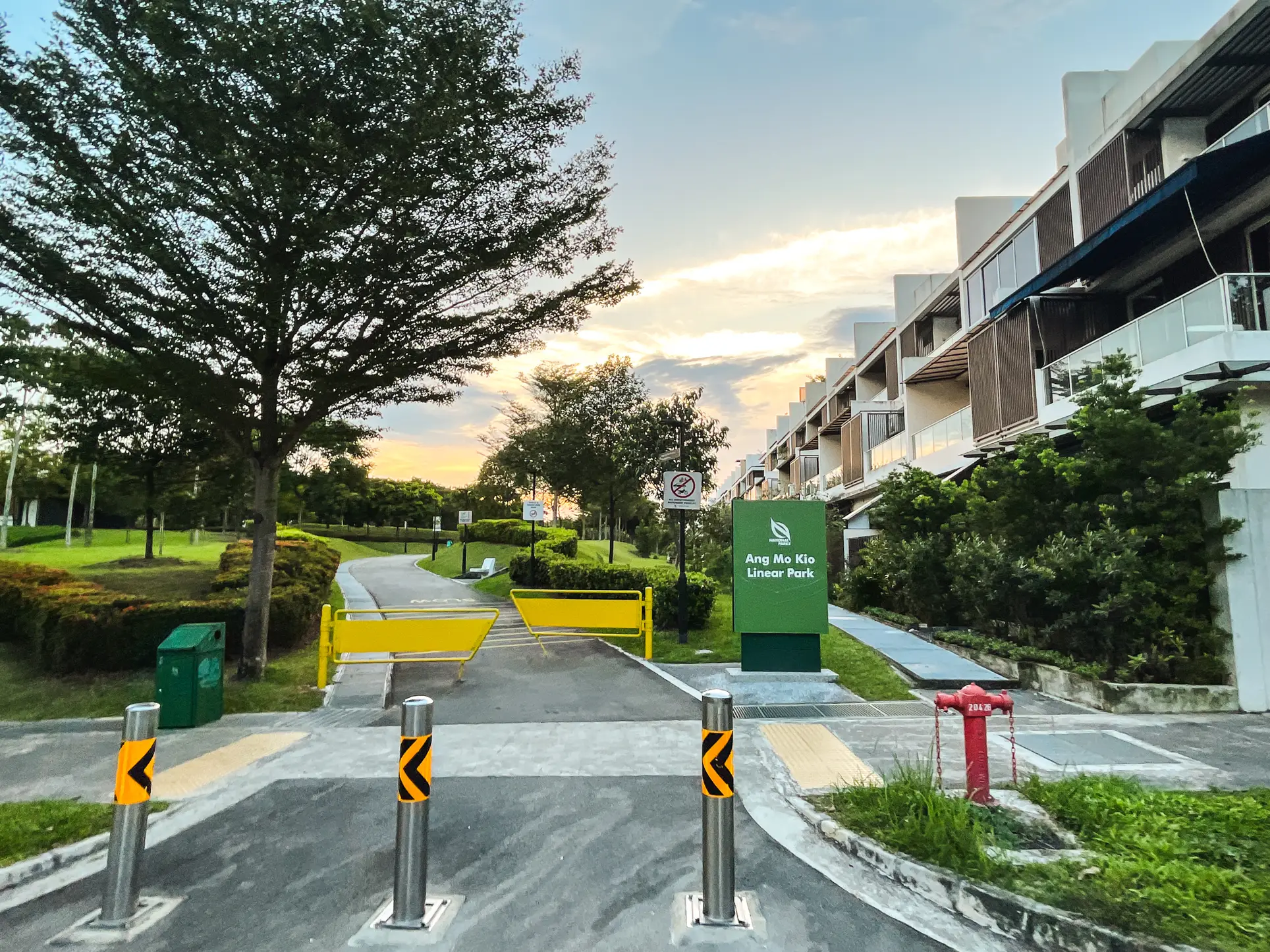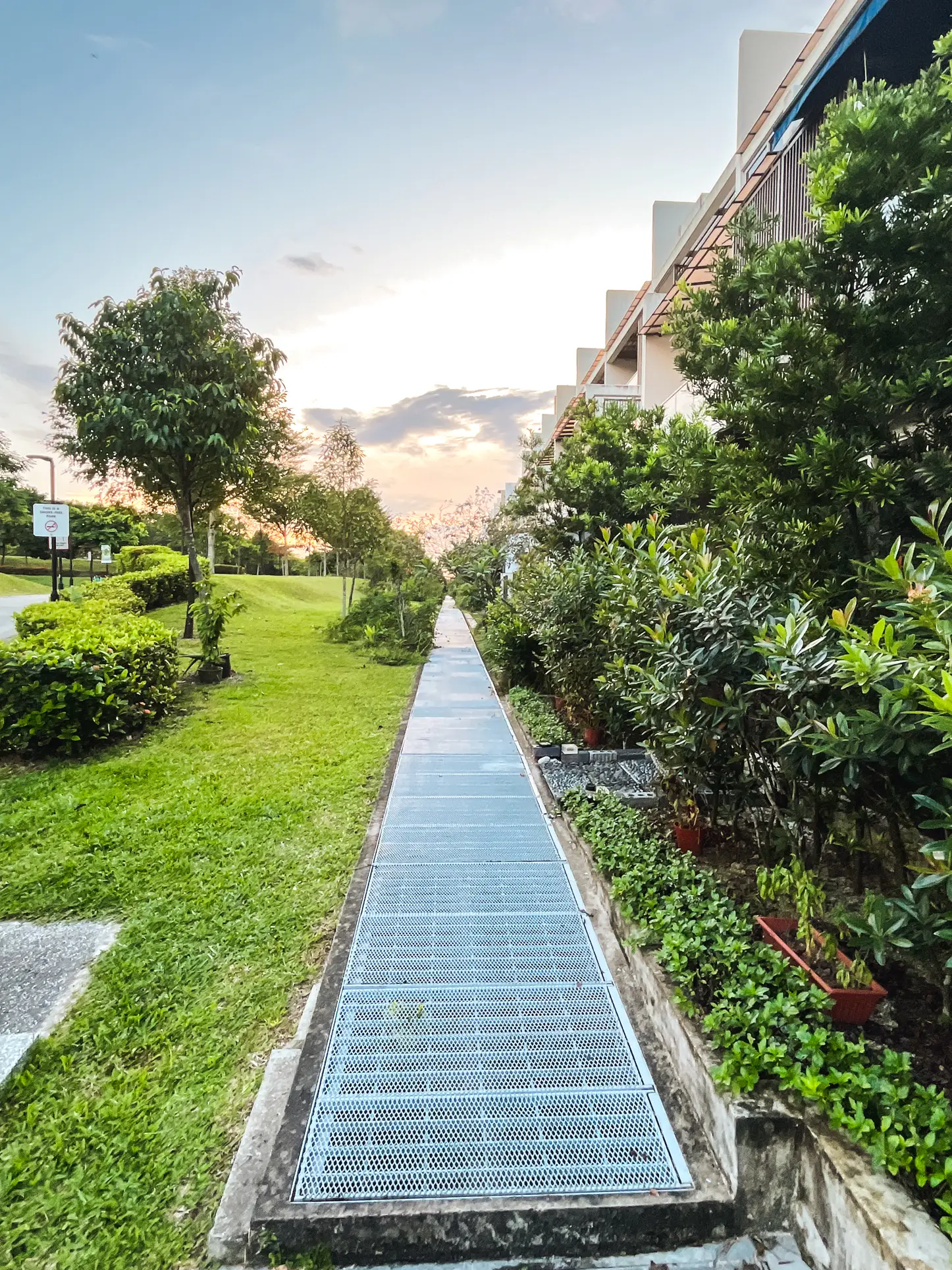 There were a few people using the public space, but not too many, although that may change once all the houses have been built and fully occupied.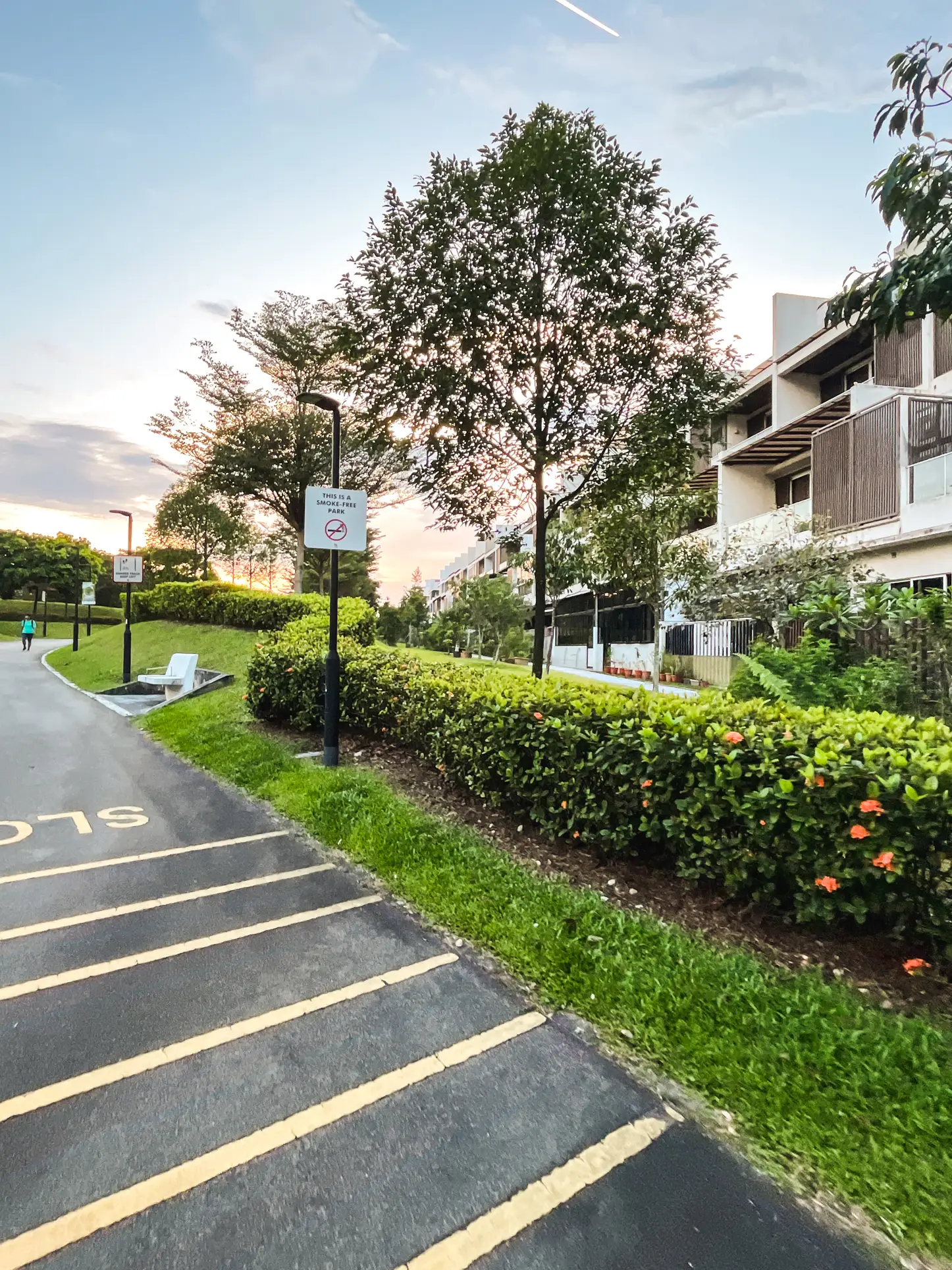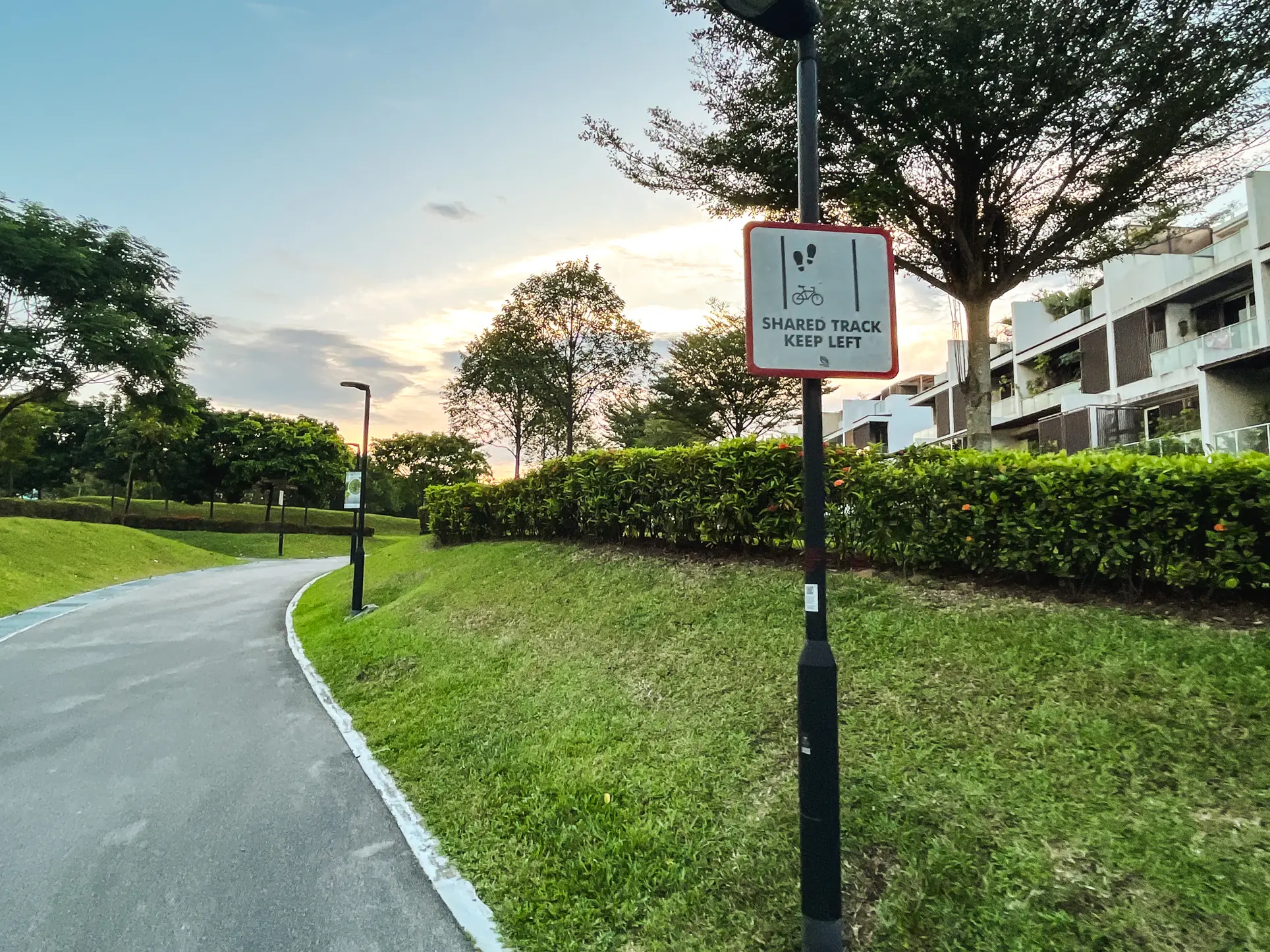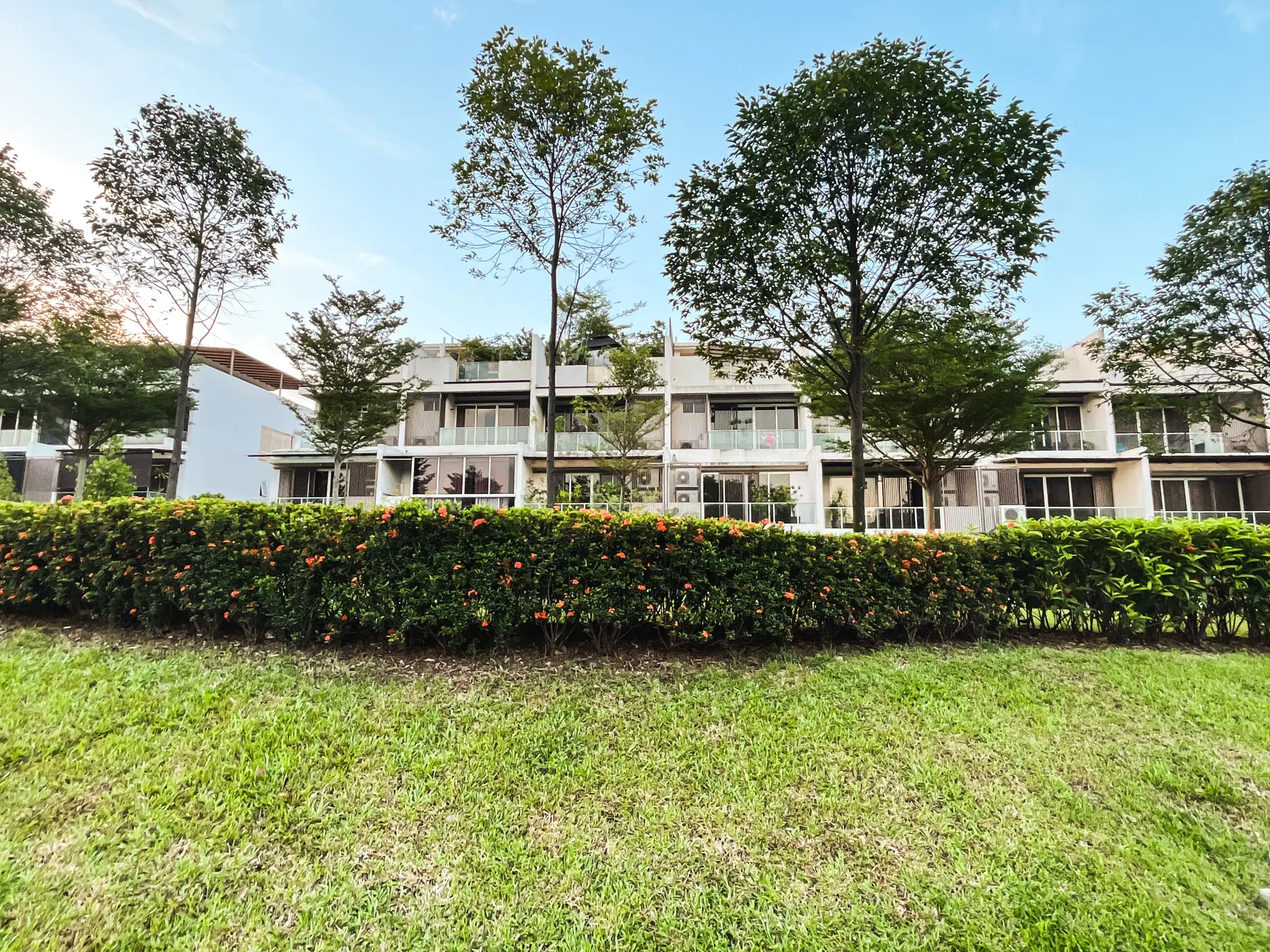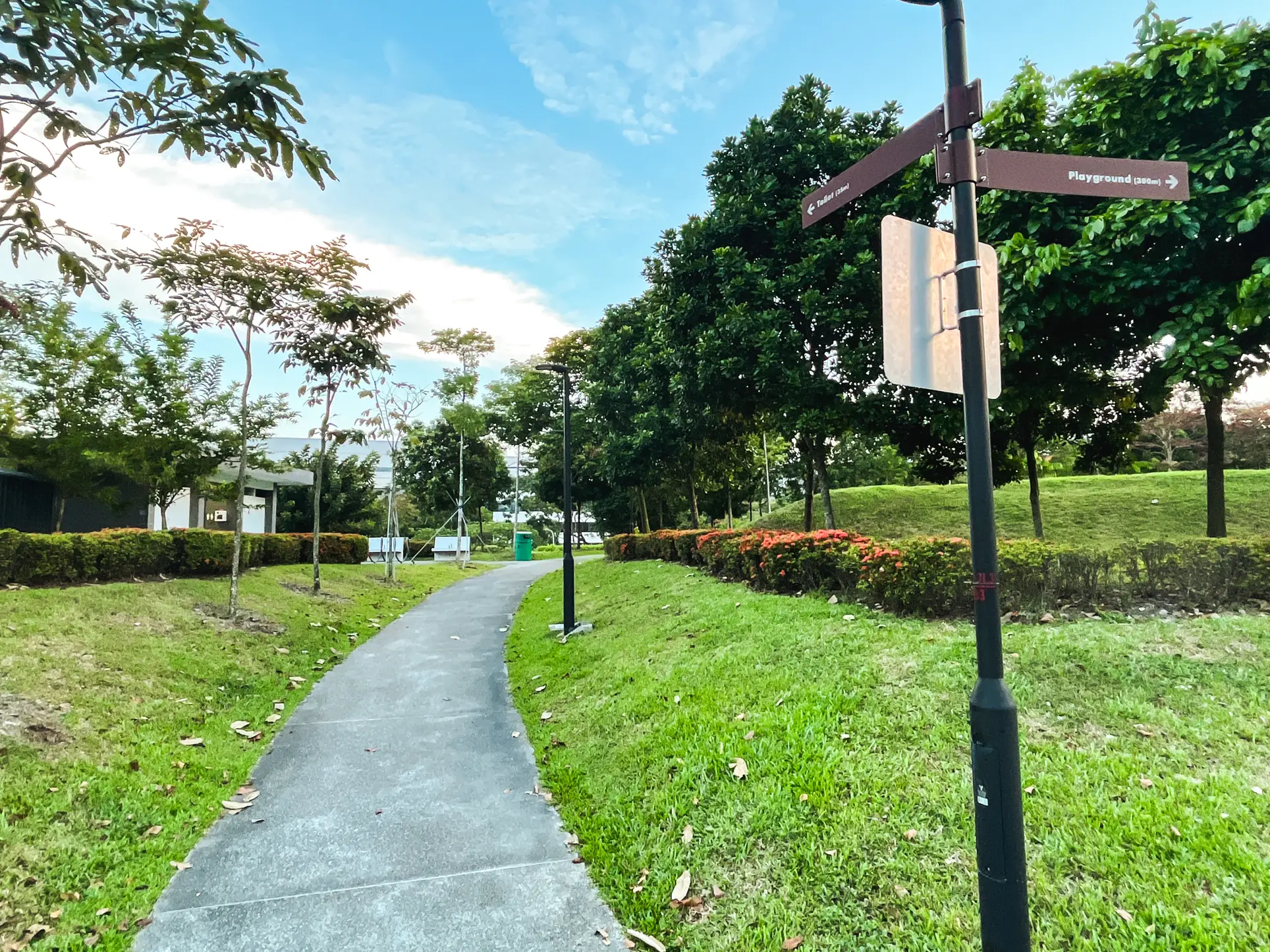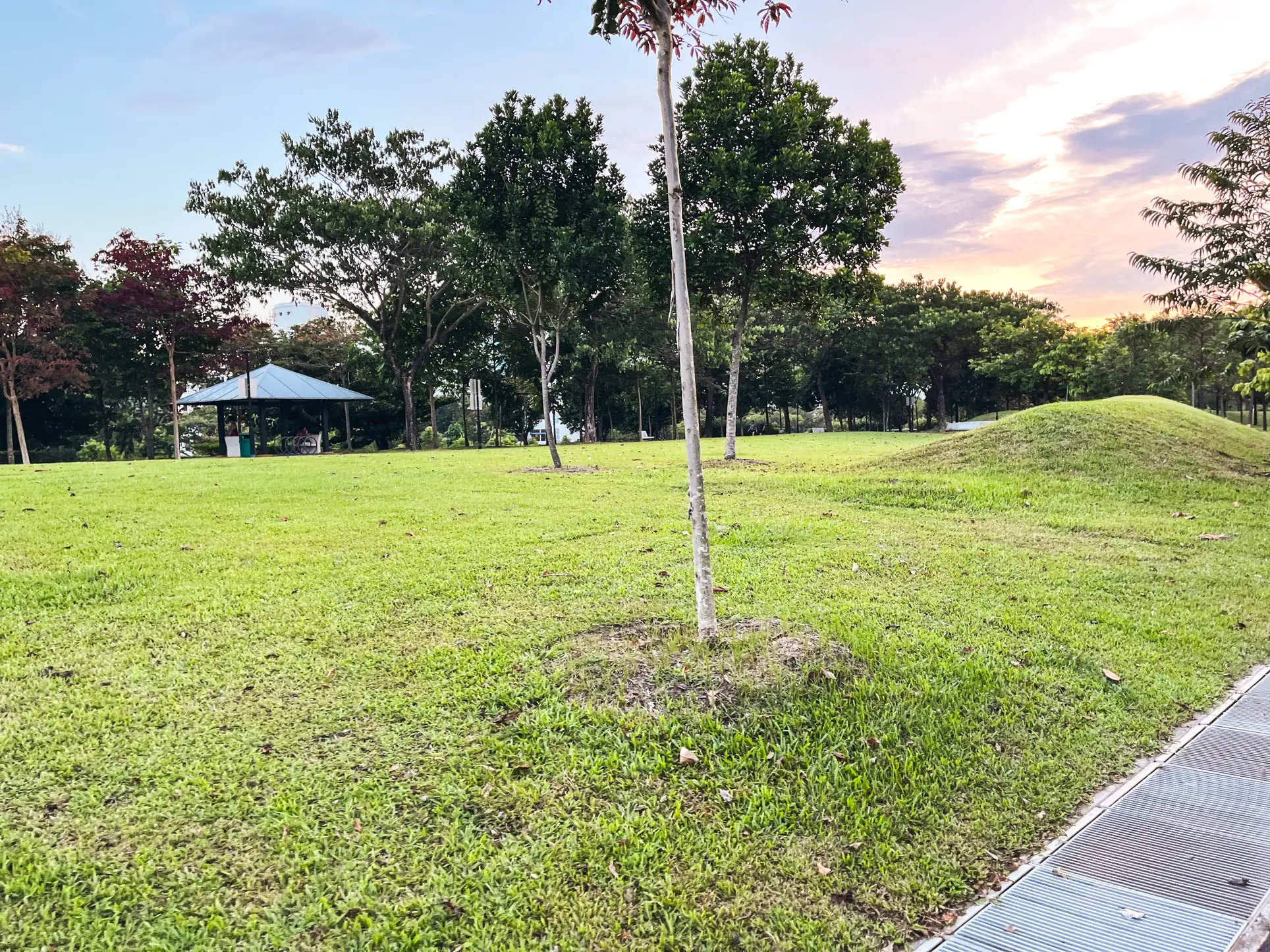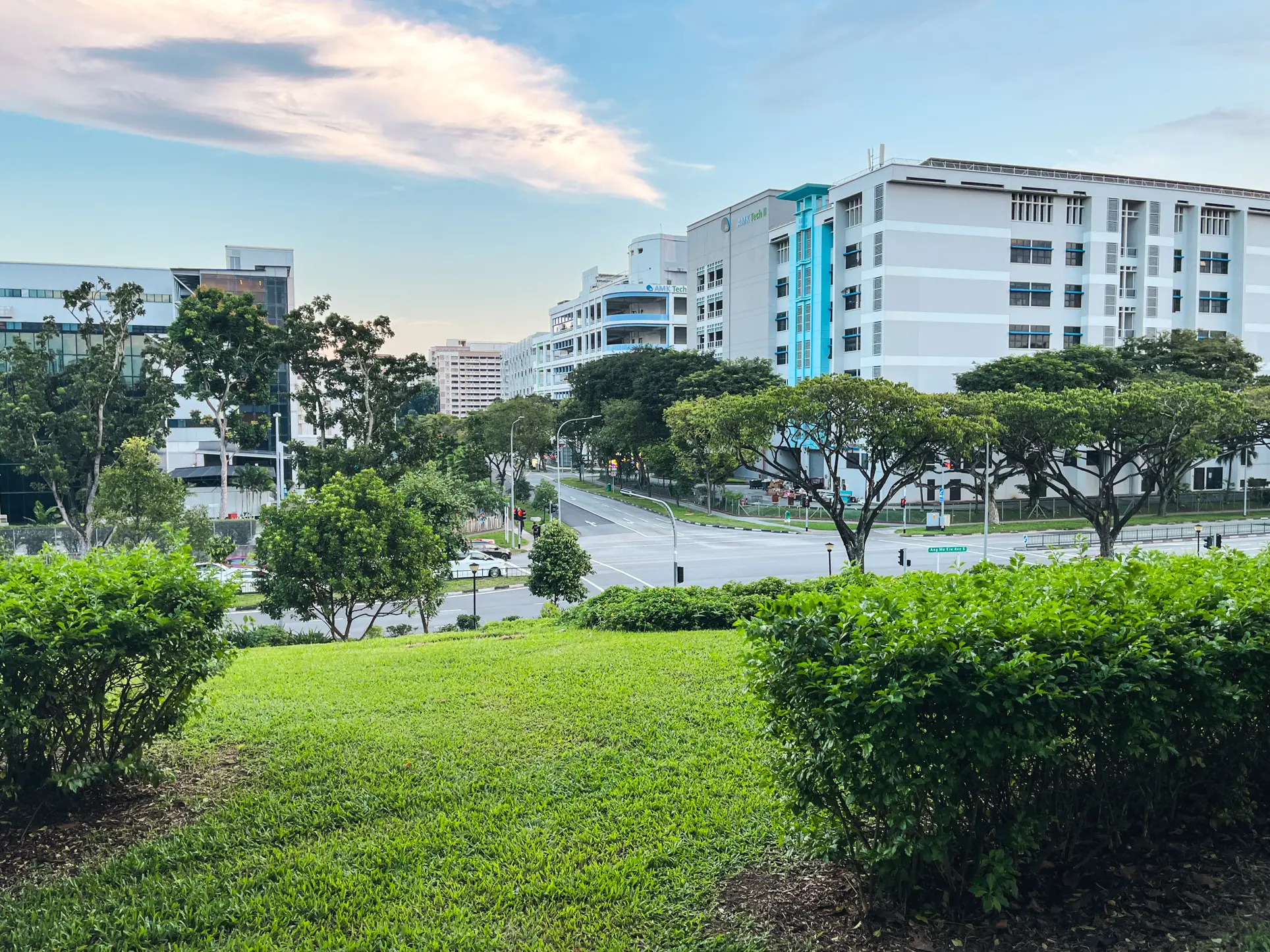 The only fly in the ointment was loud music. One of the establishments across the road (I couldn't tell which one) was blasting music REALLY, REALLY loudly. It wasn't too noisy in the park as we're pretty far away from it but I did wonder if they do play the music so loudly every day. (I checked Google and there is a Bar across the road, so maybe the music is coming from there, but it was so far away, I couldn't see the sign.)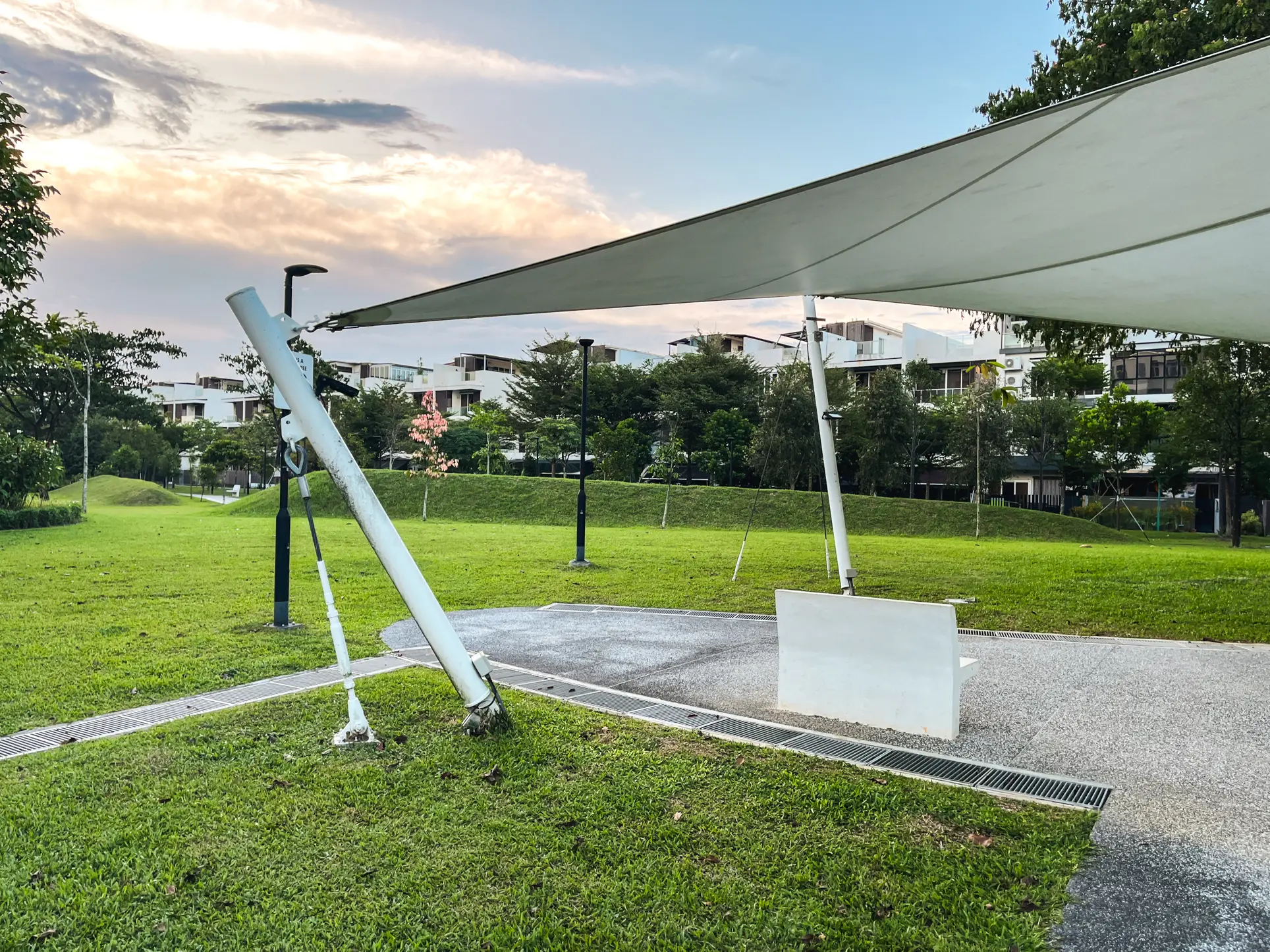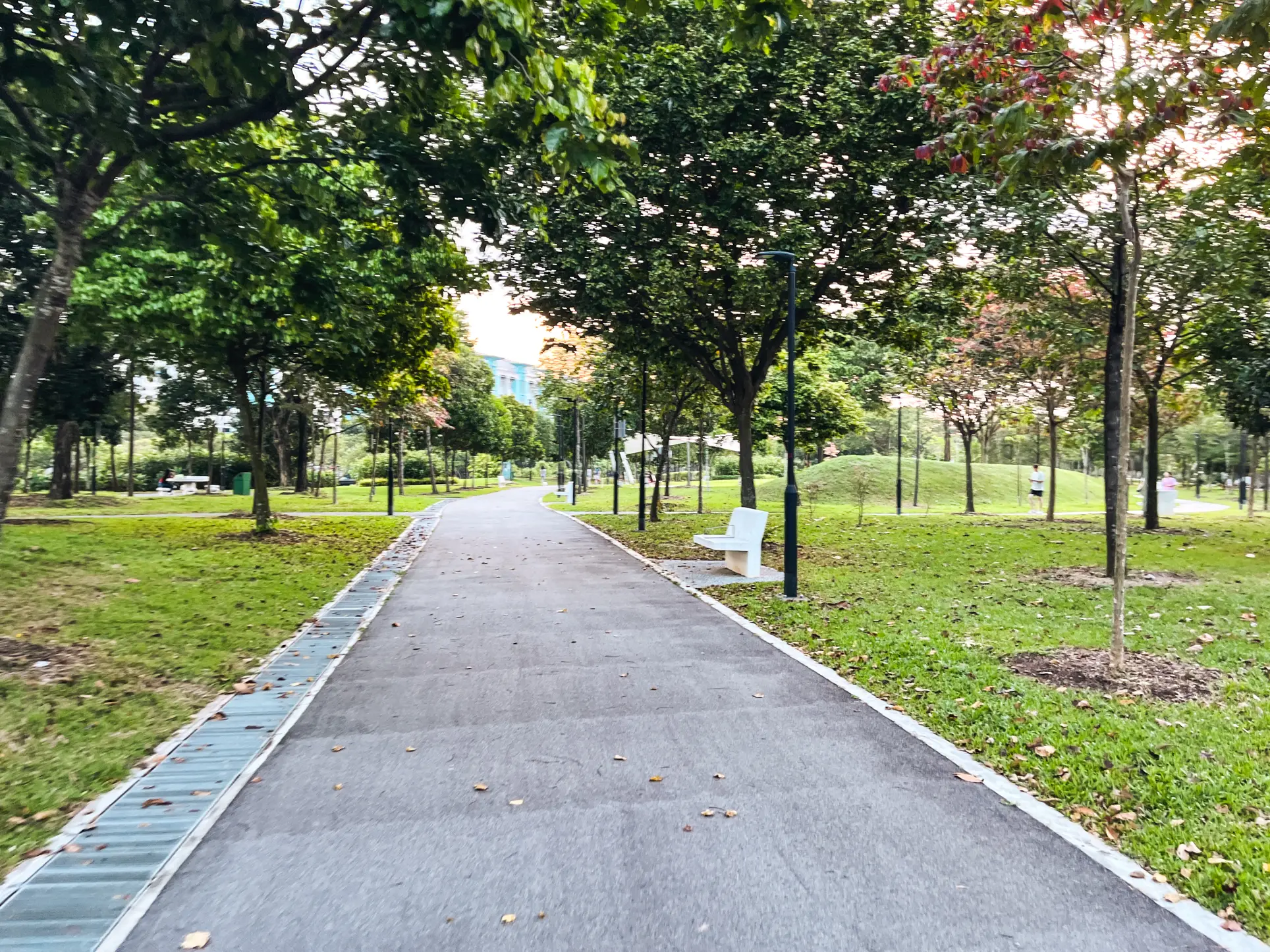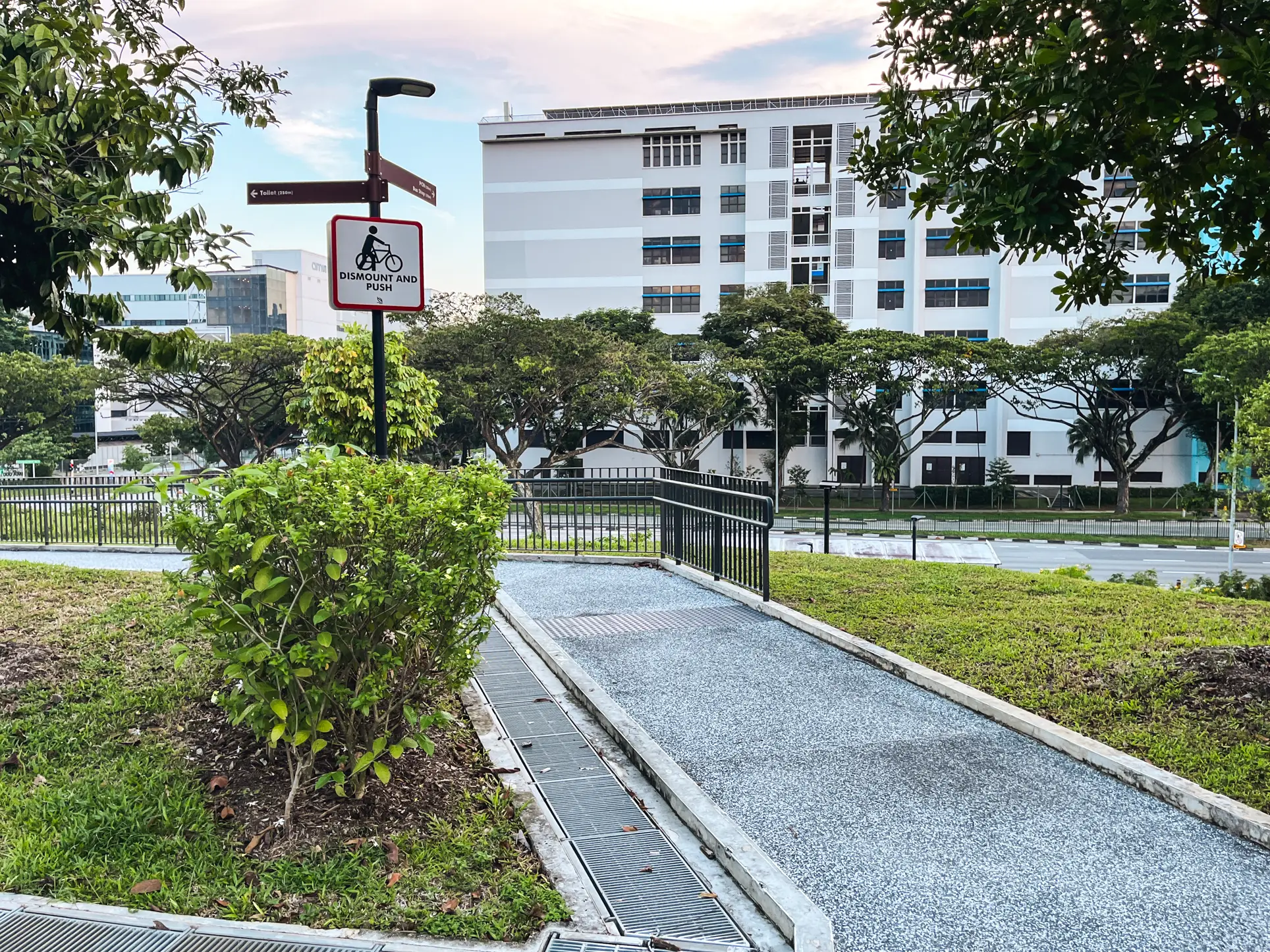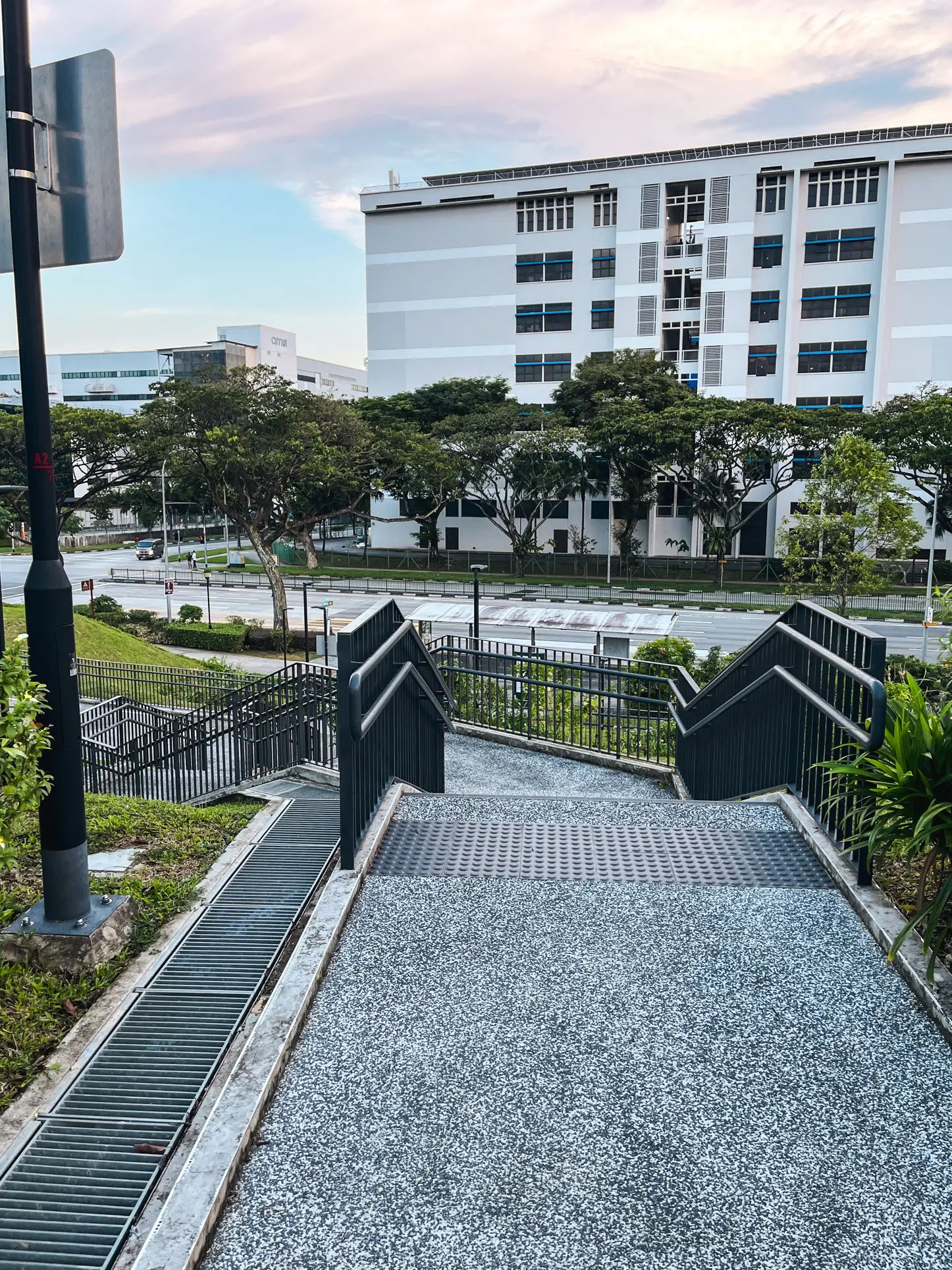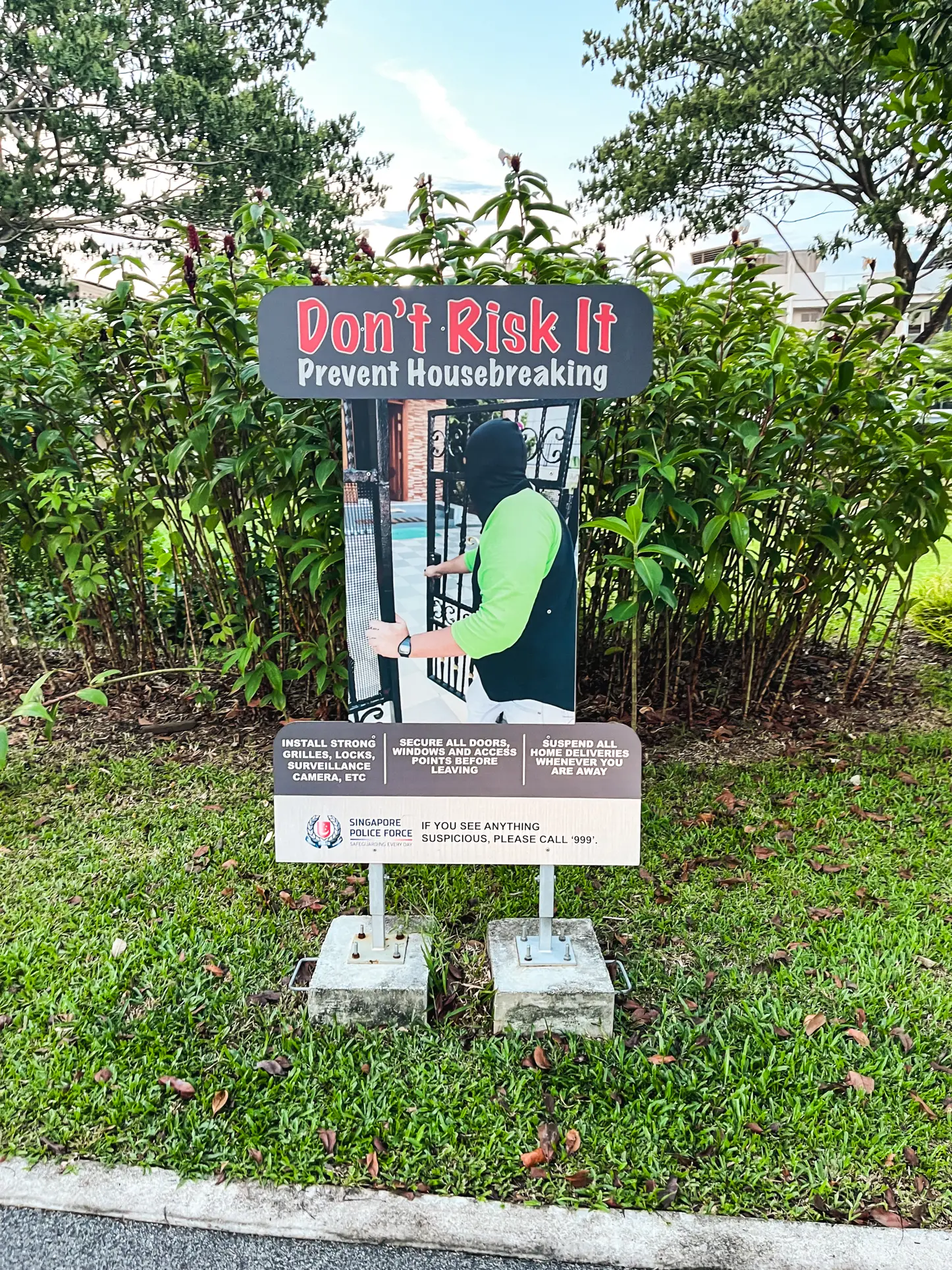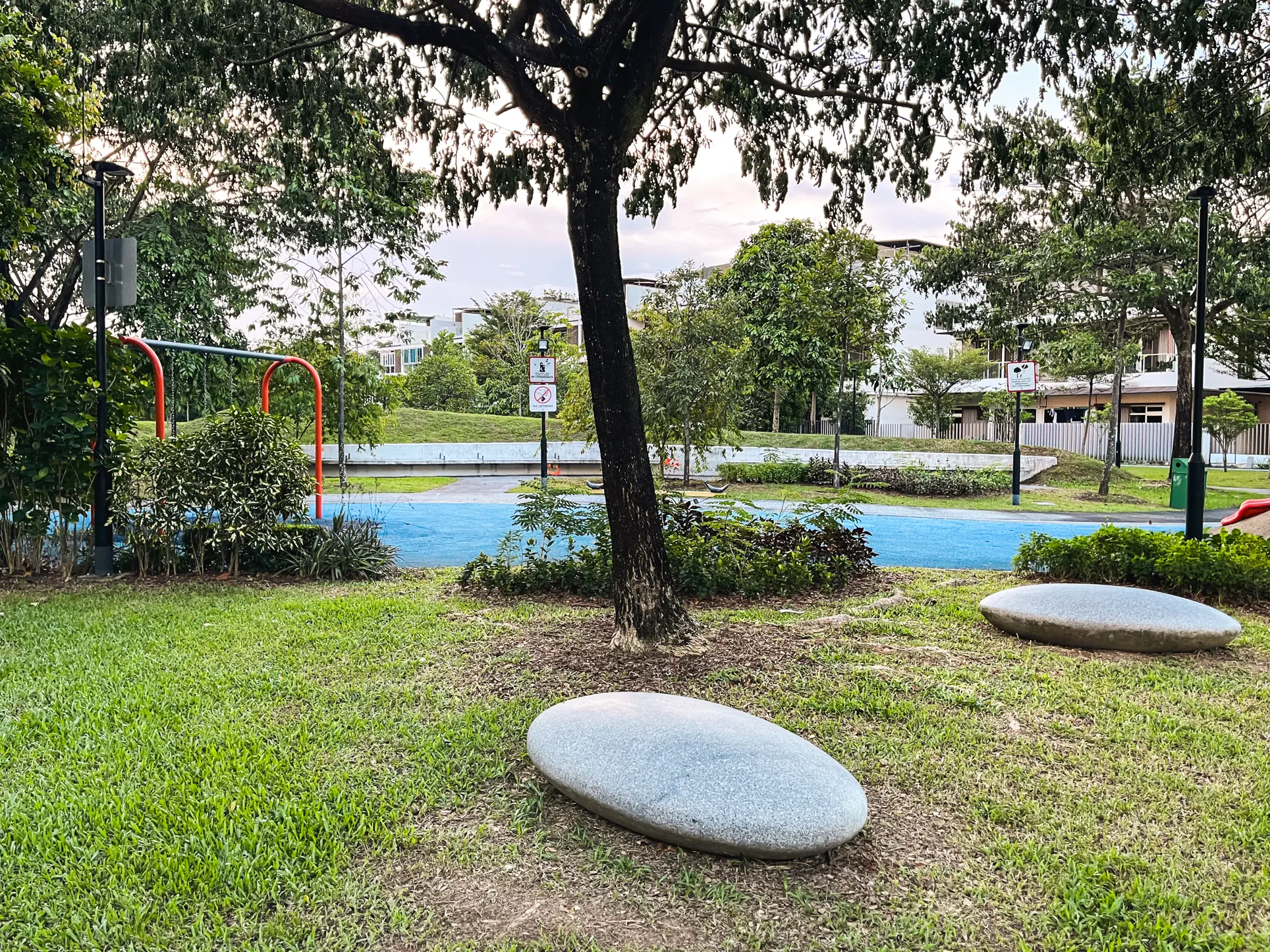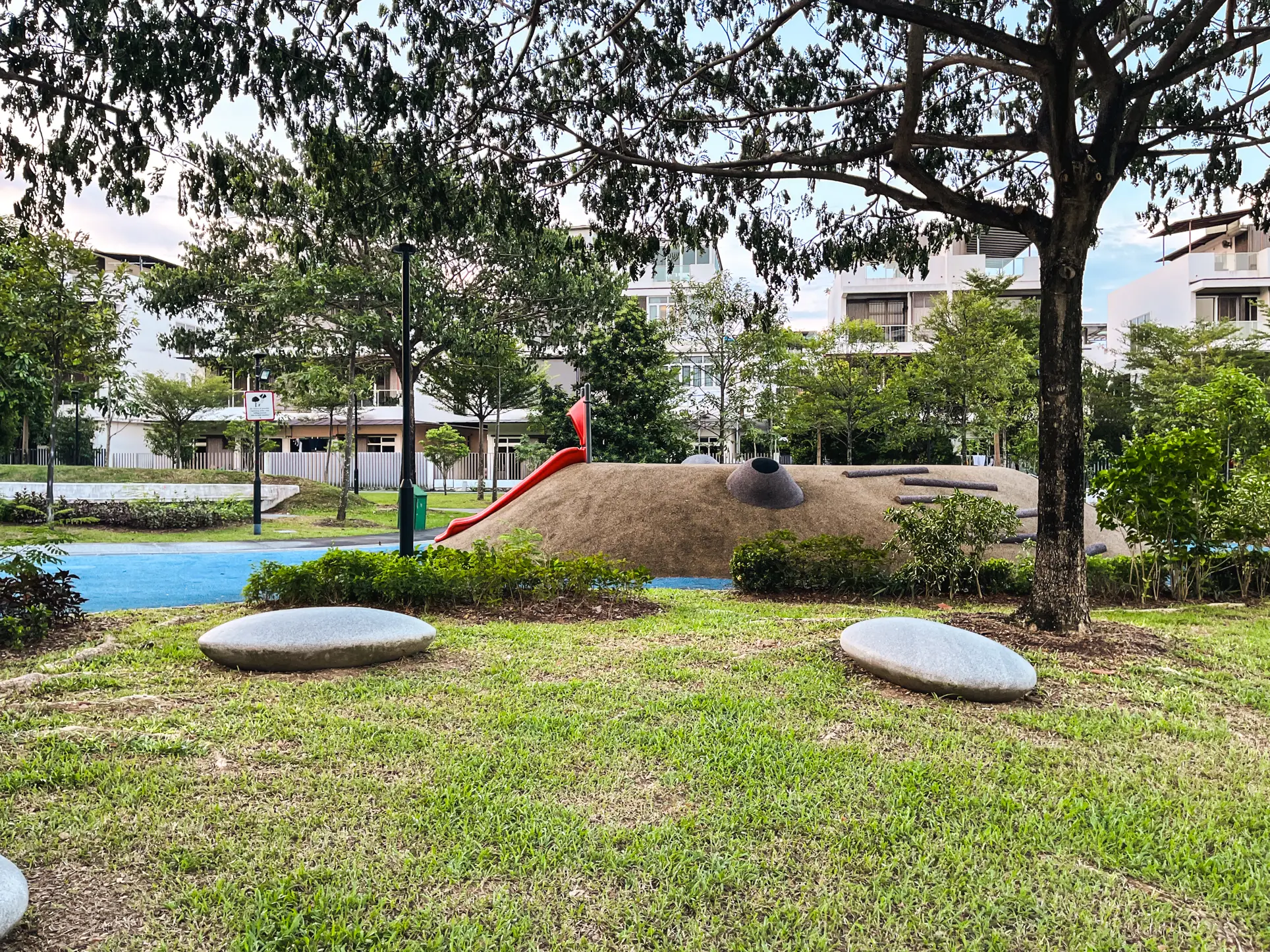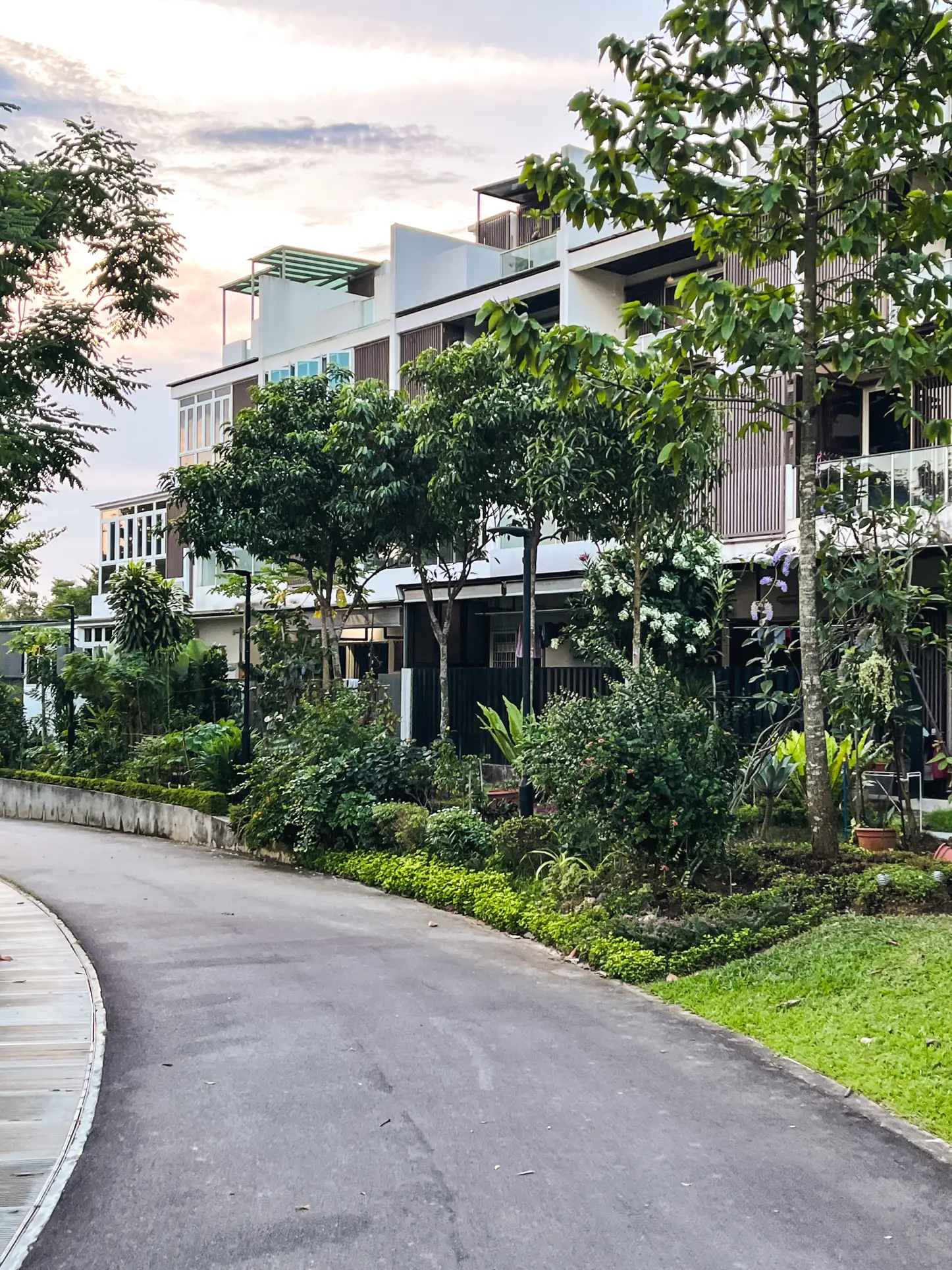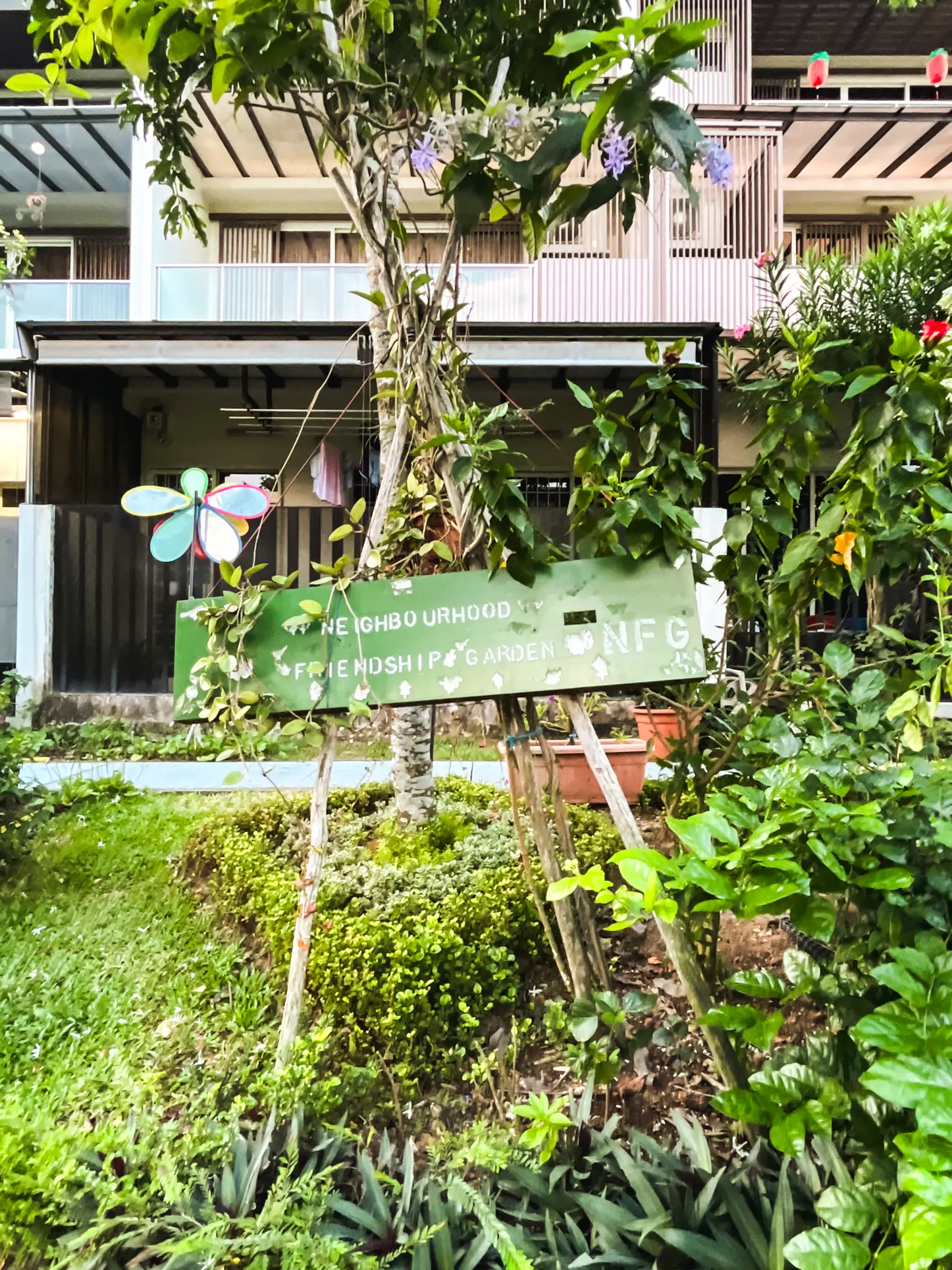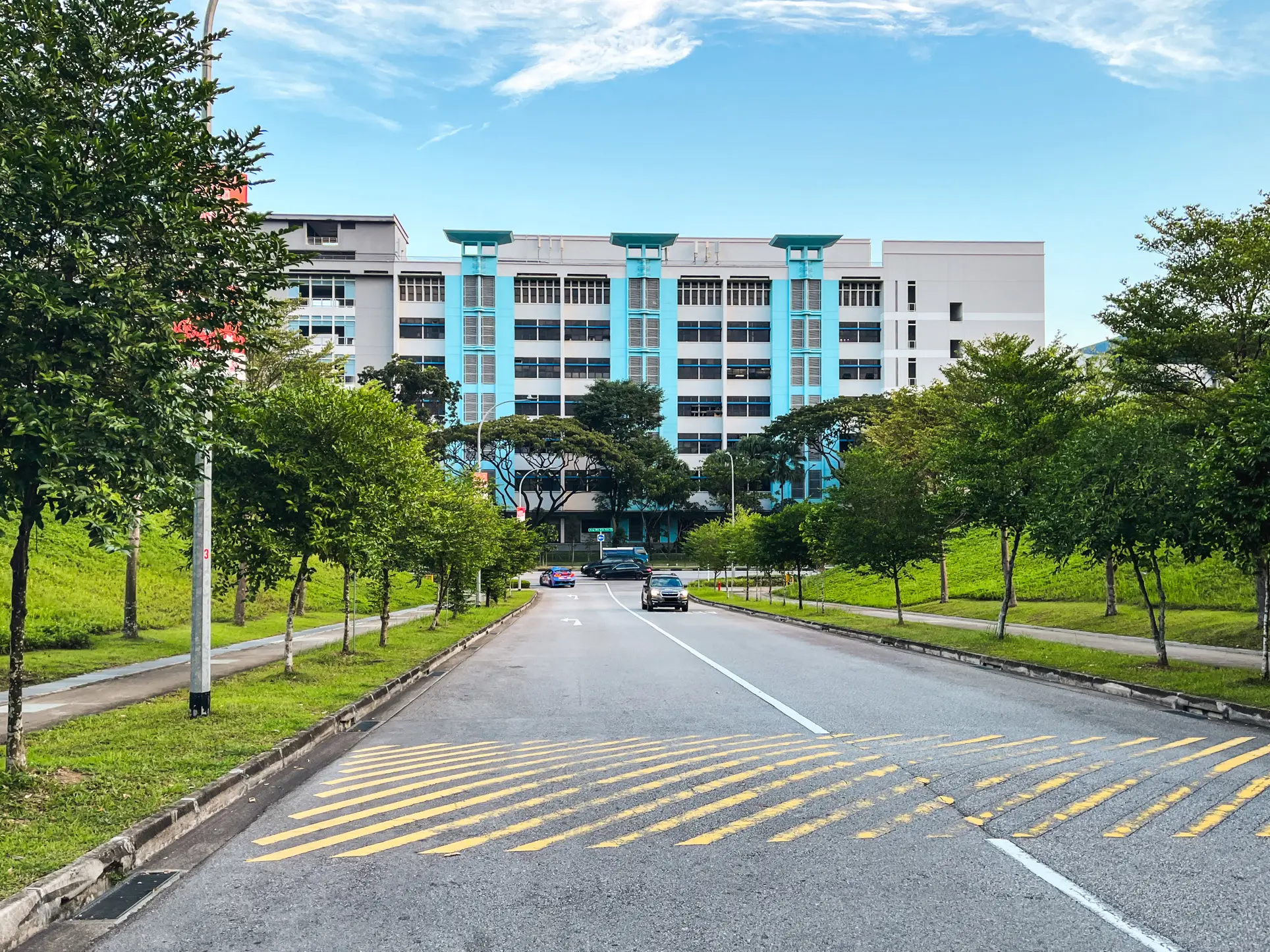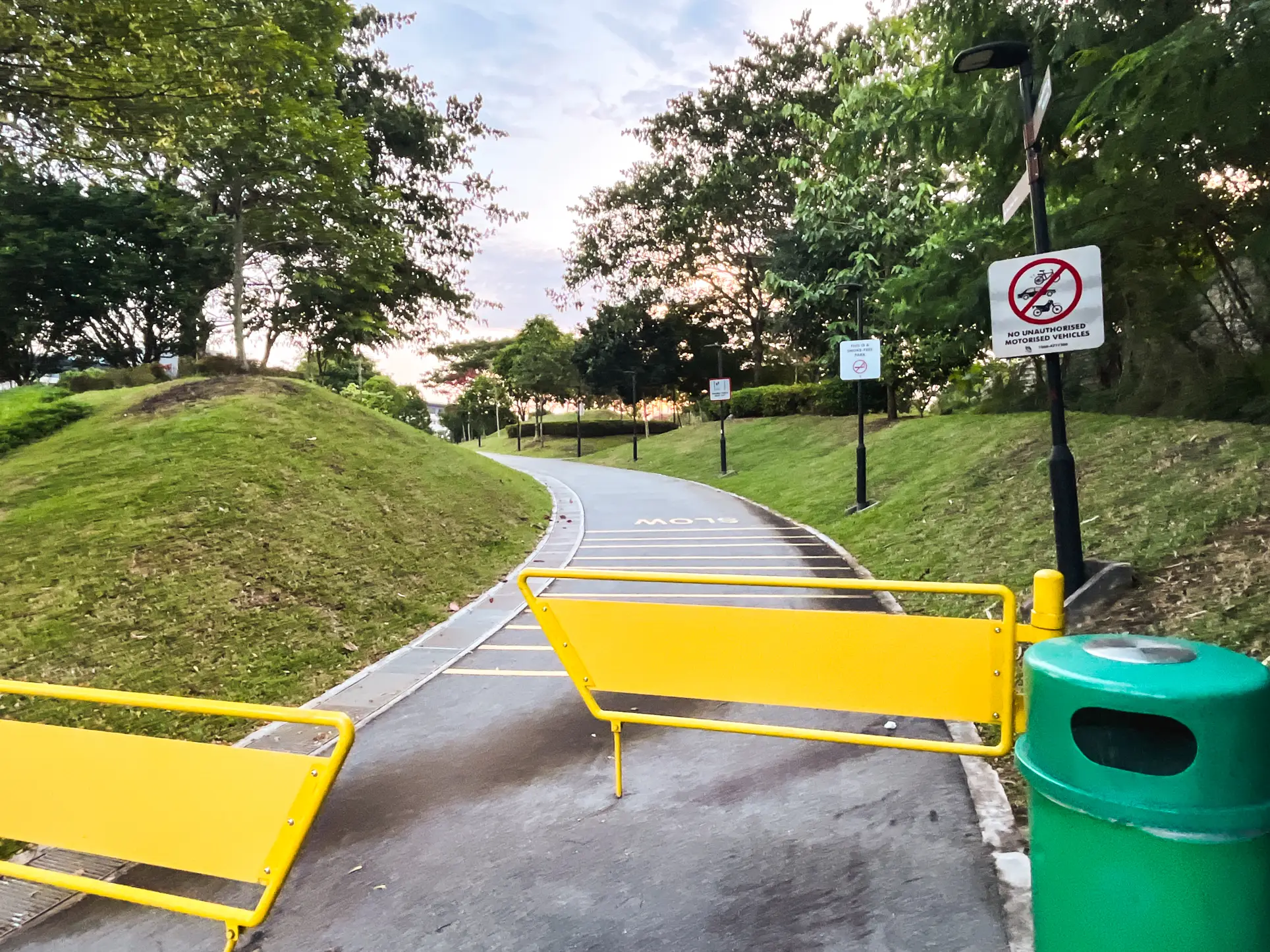 No houses that way, so I'll head up the road I just showed you, towards the houses.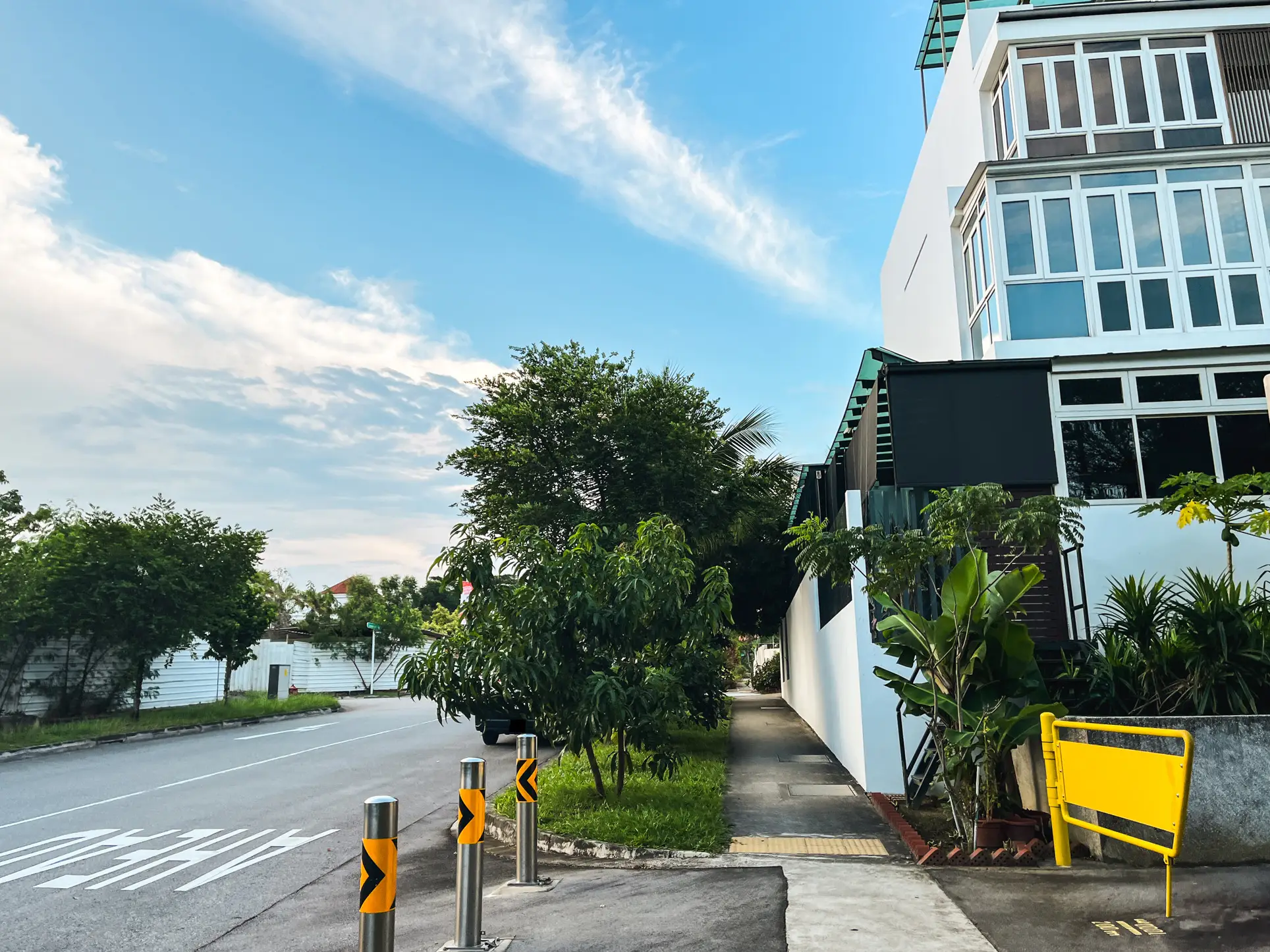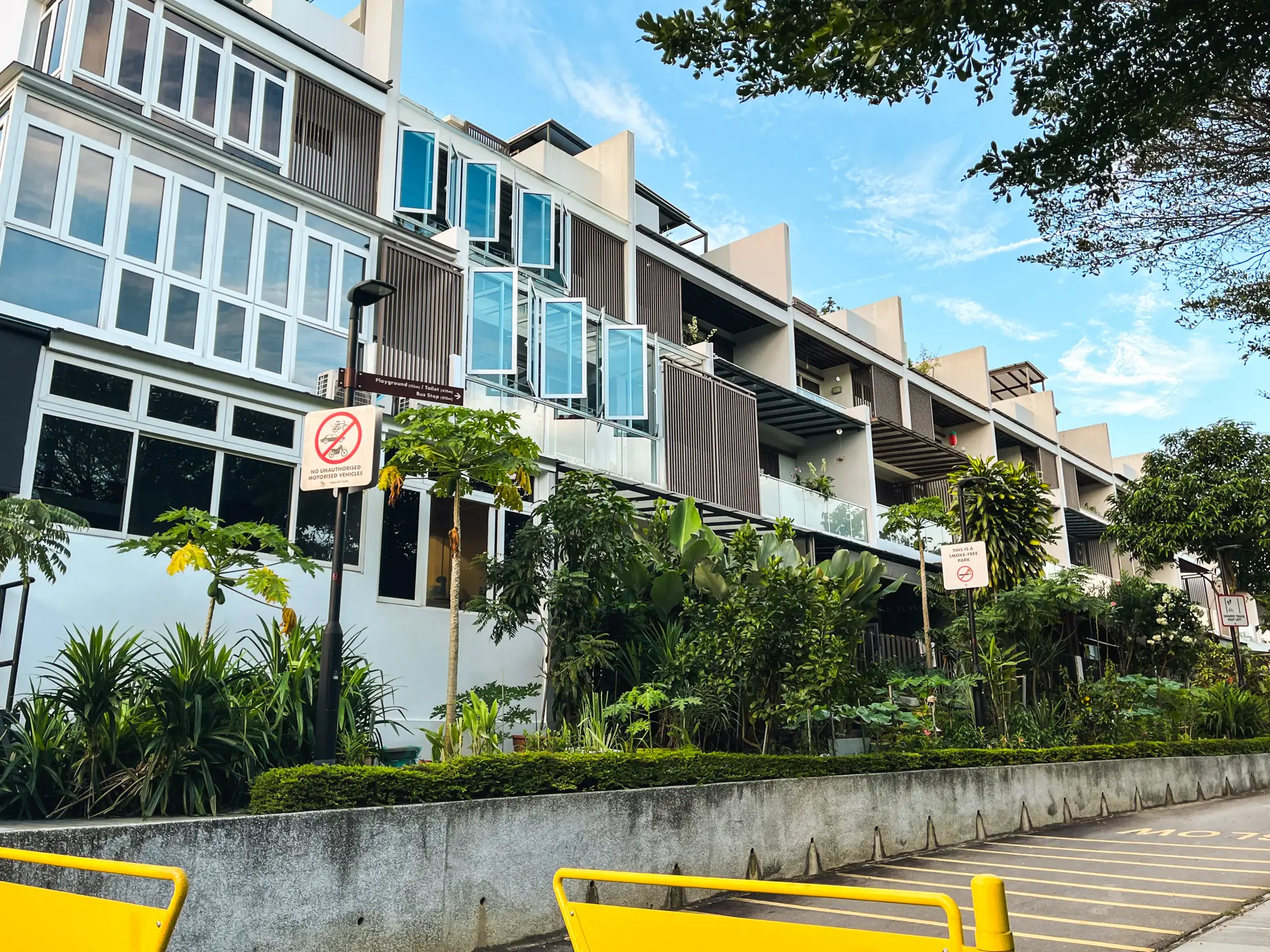 Apparently, the houses received a BCA Green Mark Platinum & GoldPlus Award i.e. they have solar panels on the roof, rainwater harvesting channels, as well as 2 charging points for electric cars. They also have air wells to maximise wind flow, or double volume ceilings – a property feature that I love, but which others may find a waste of usable interior space. (I realise this bit sounds a bit like a property advertisement, but I can assure you I'm not affiliated with the company in any way!)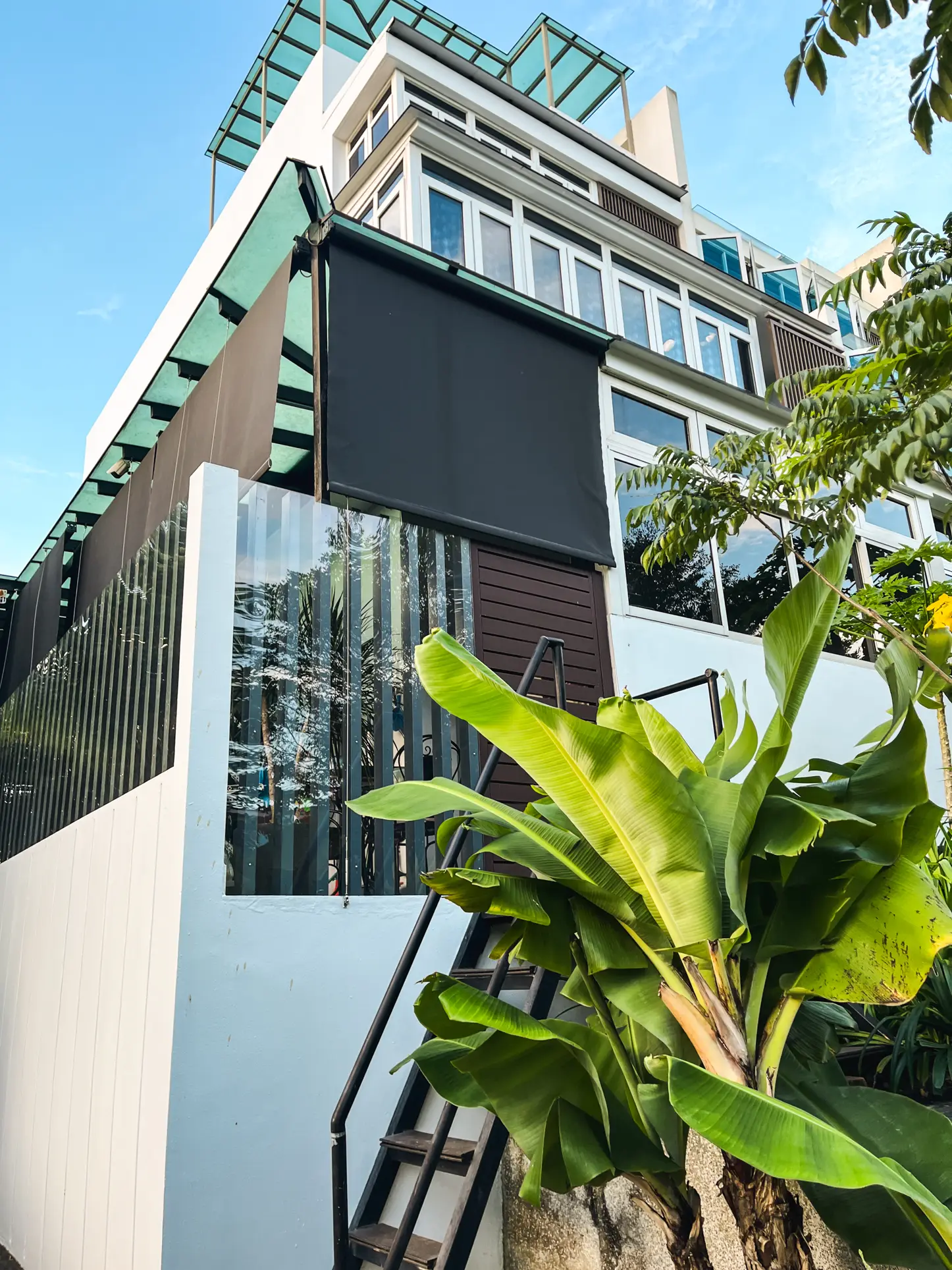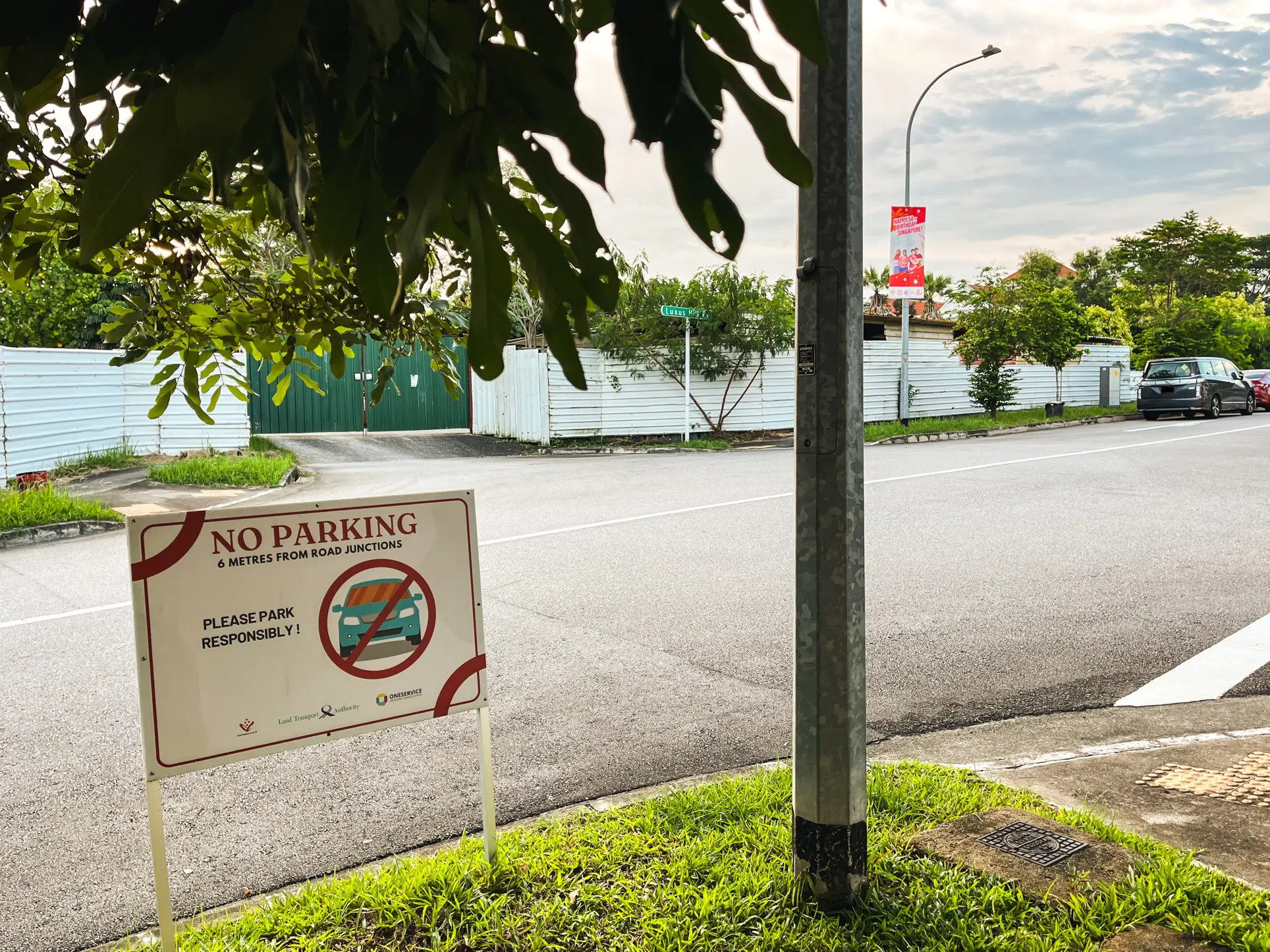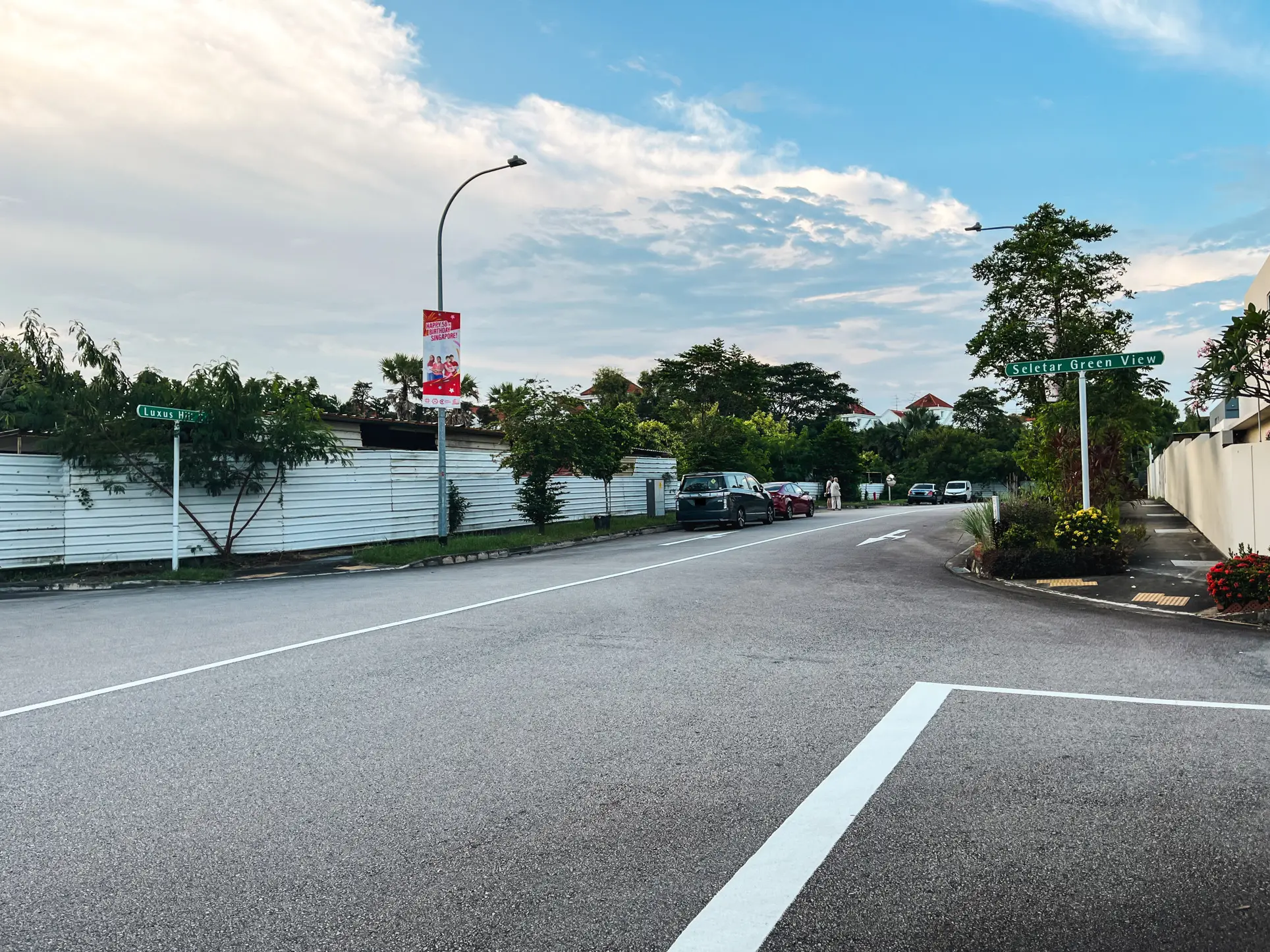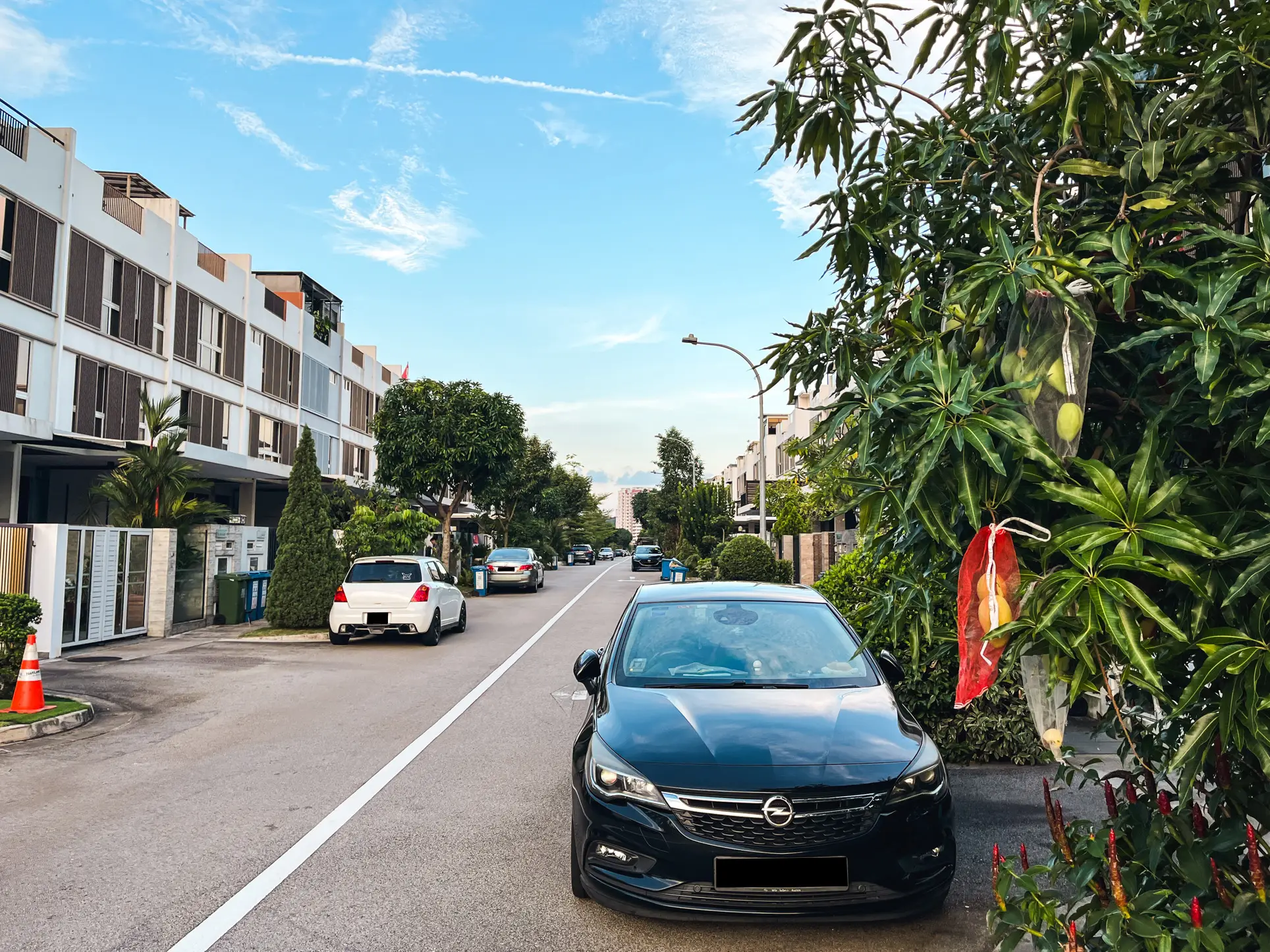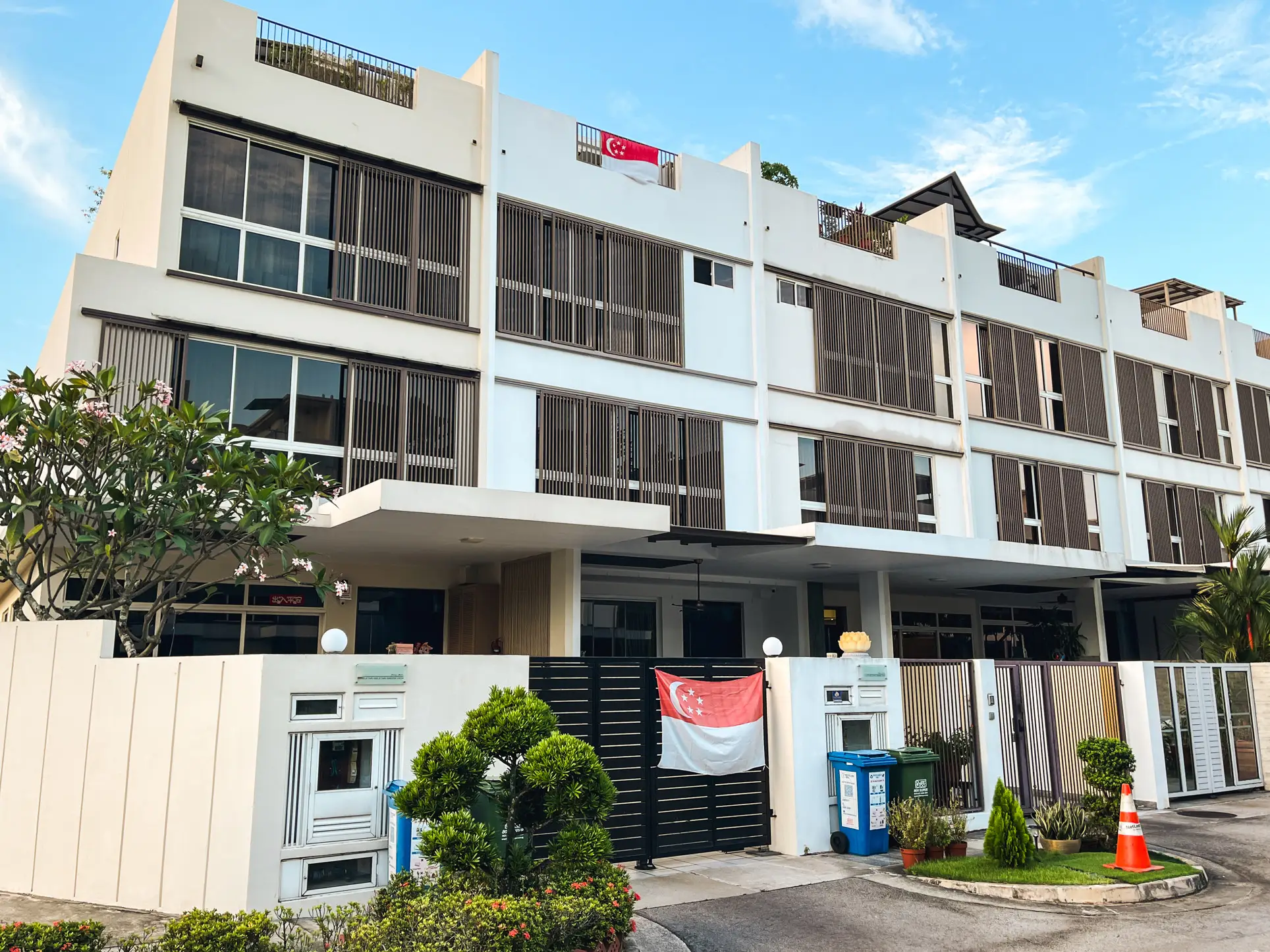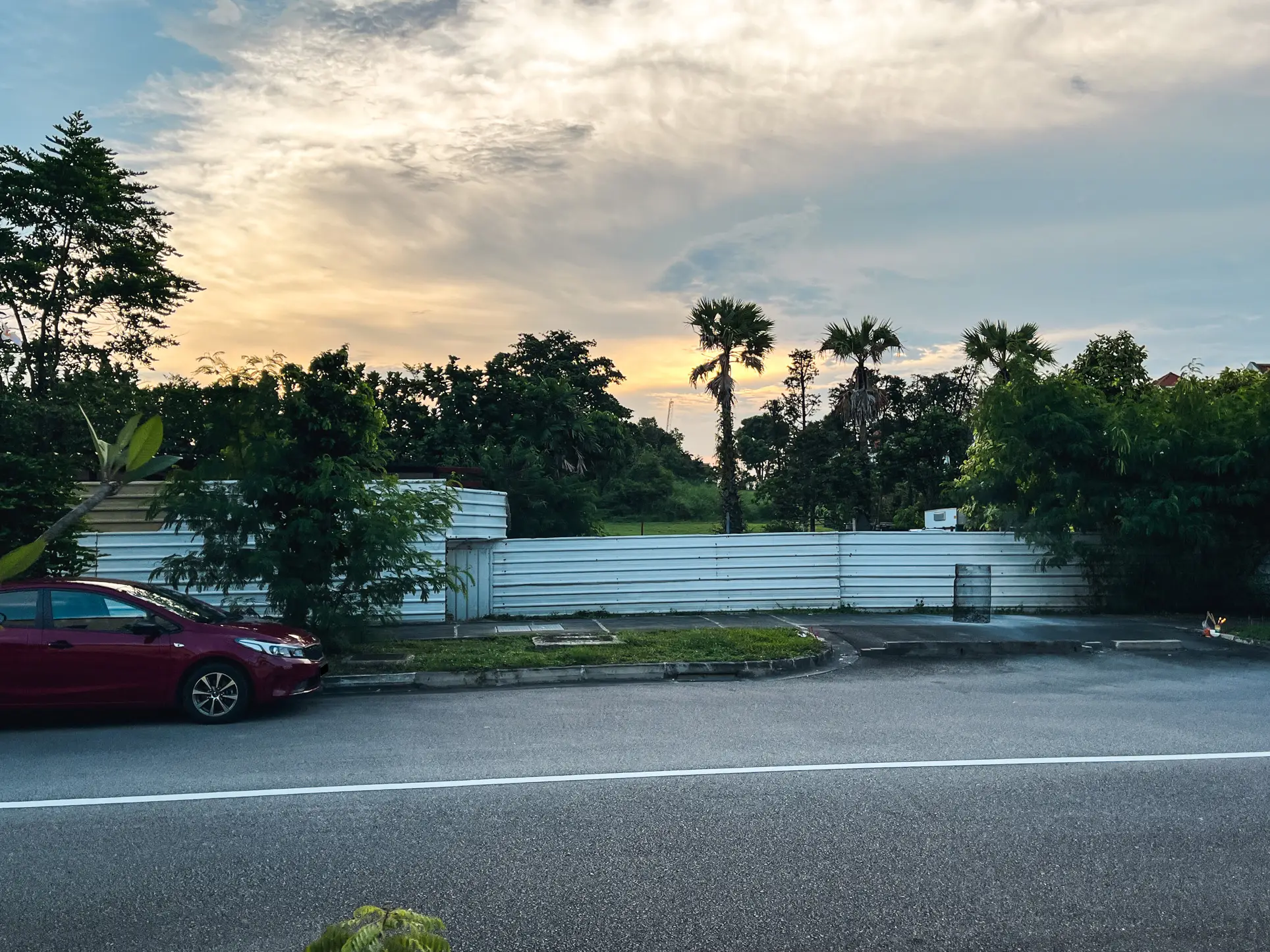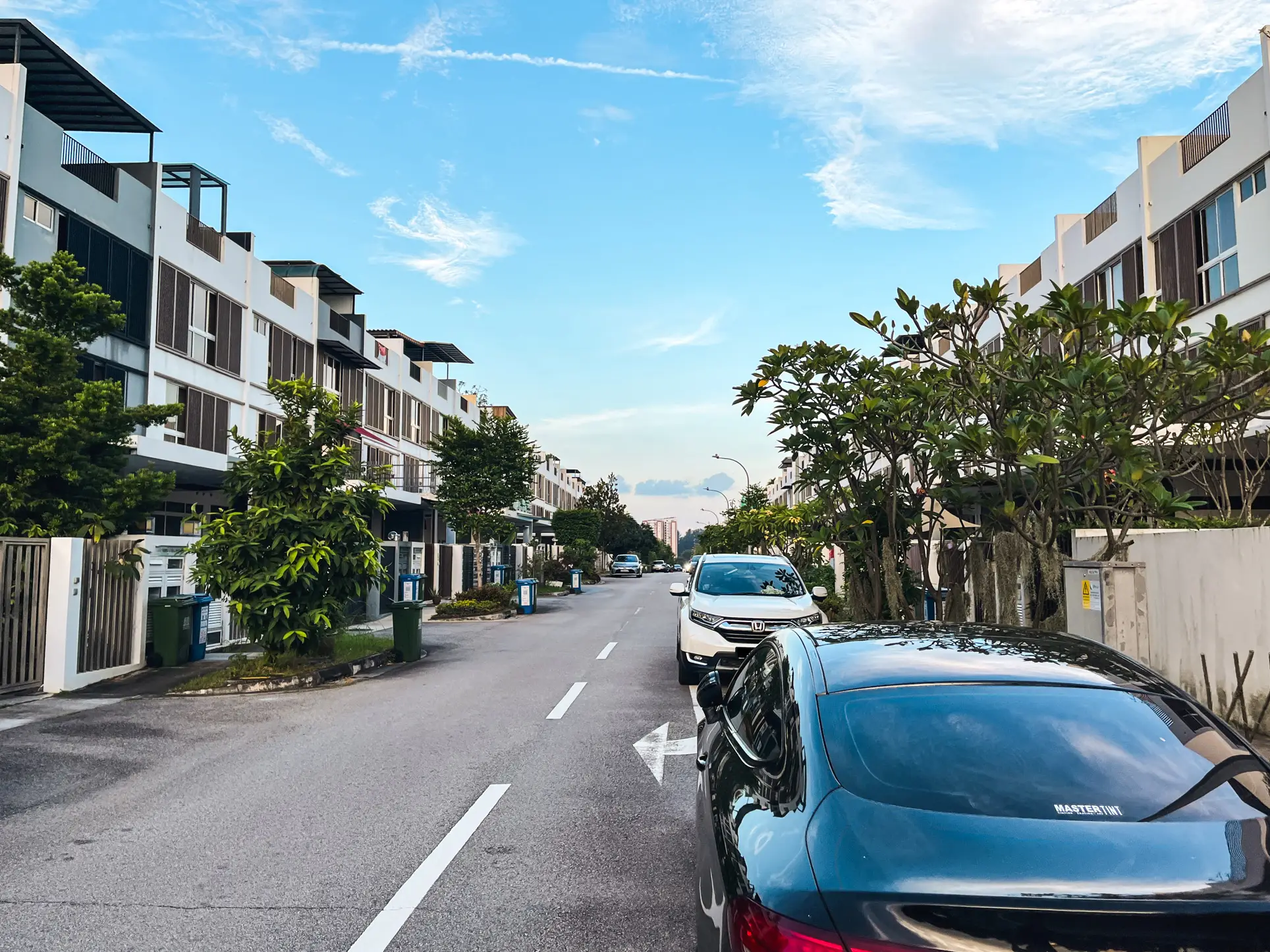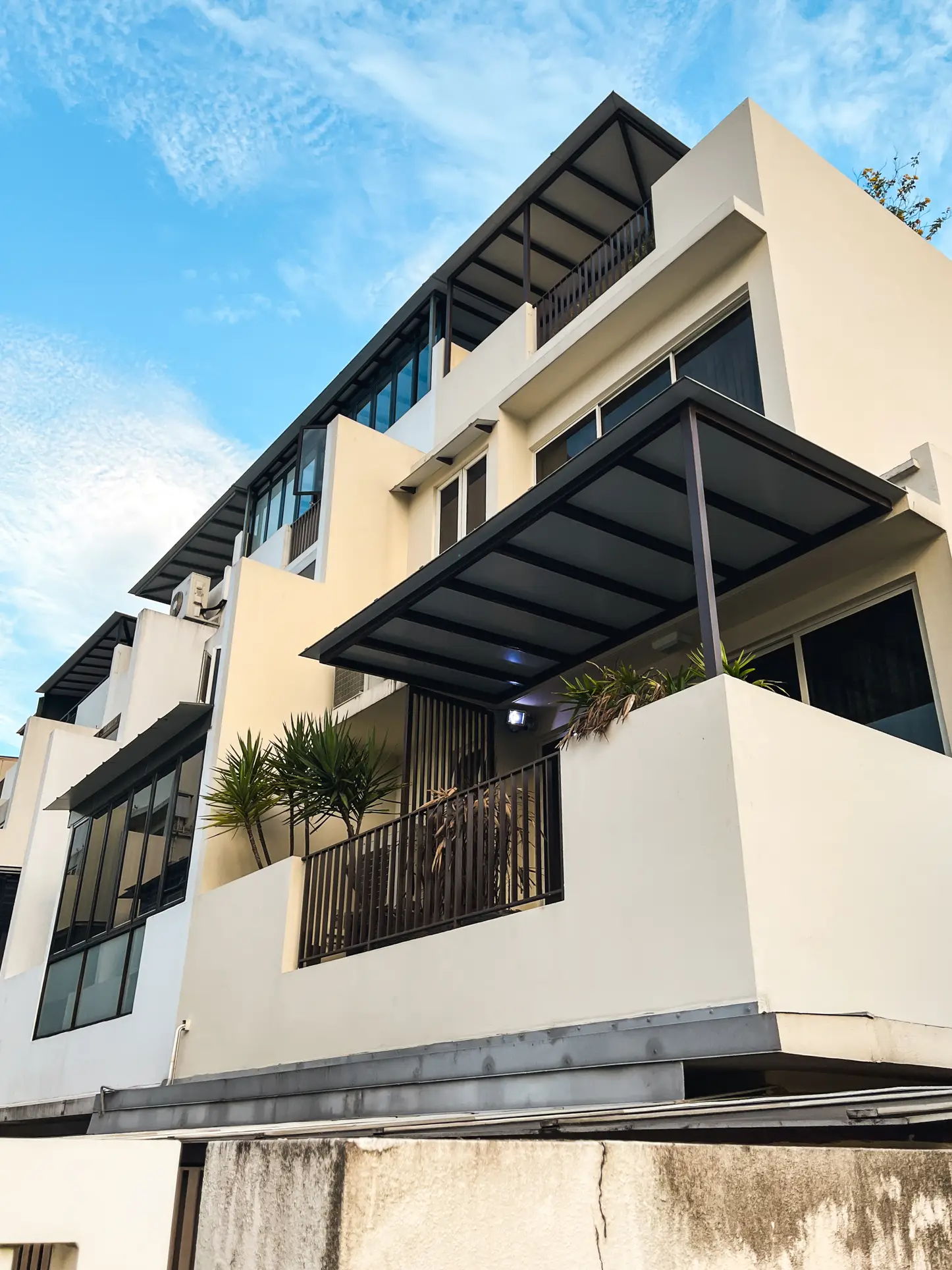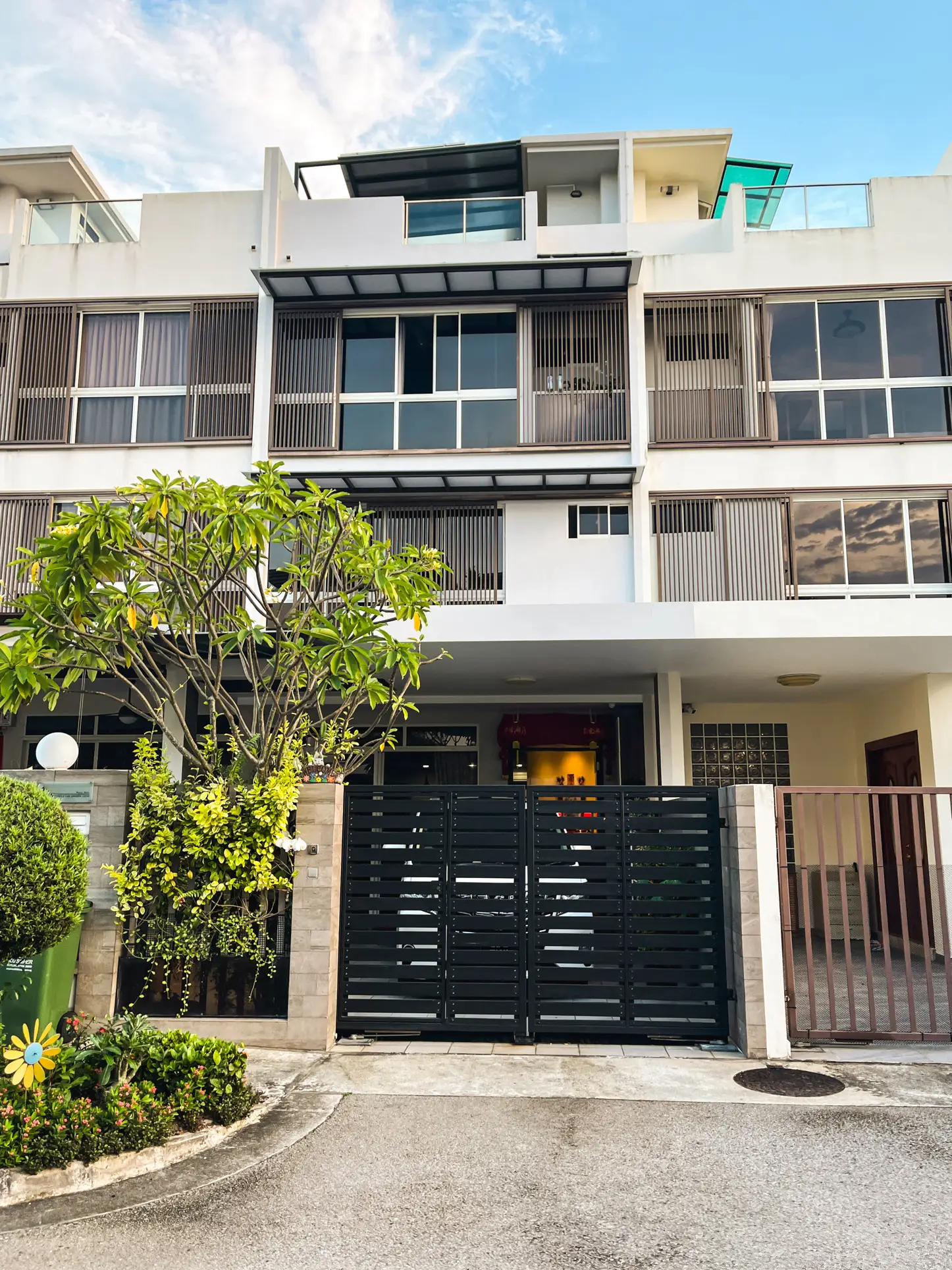 To be honest, I think this was the 999-year/freehold estate with the least amount of parking space, out of all my walkabouts.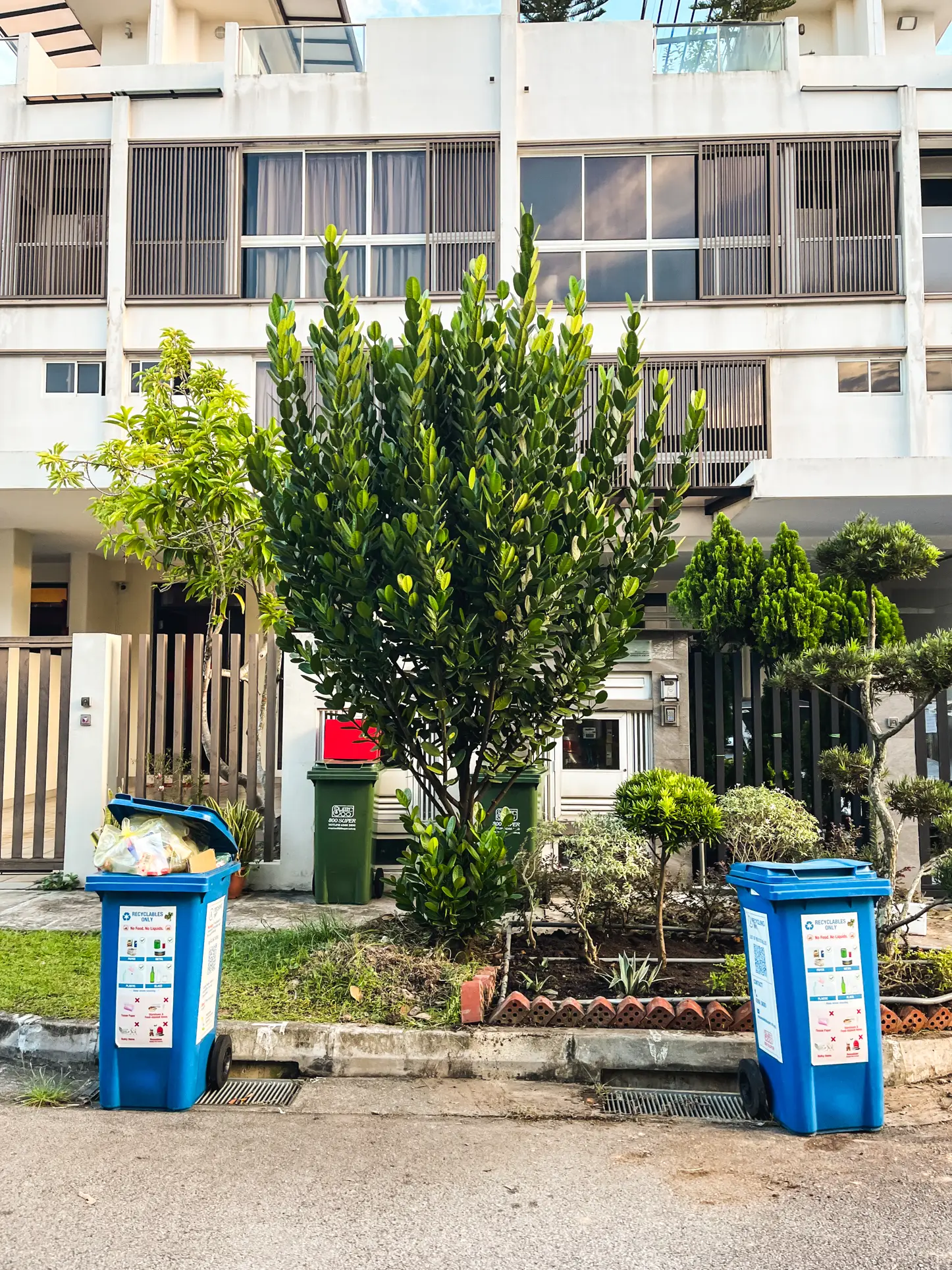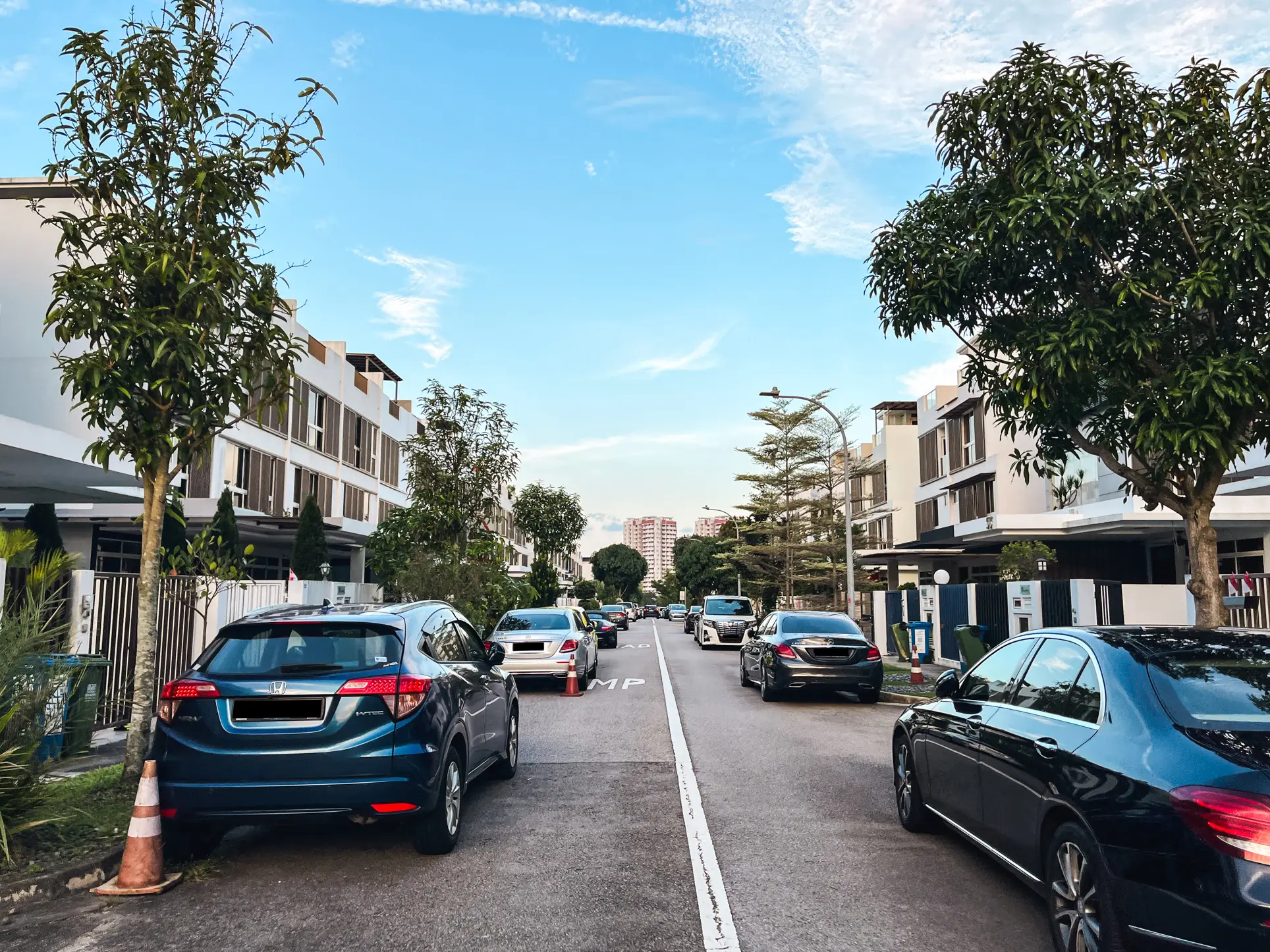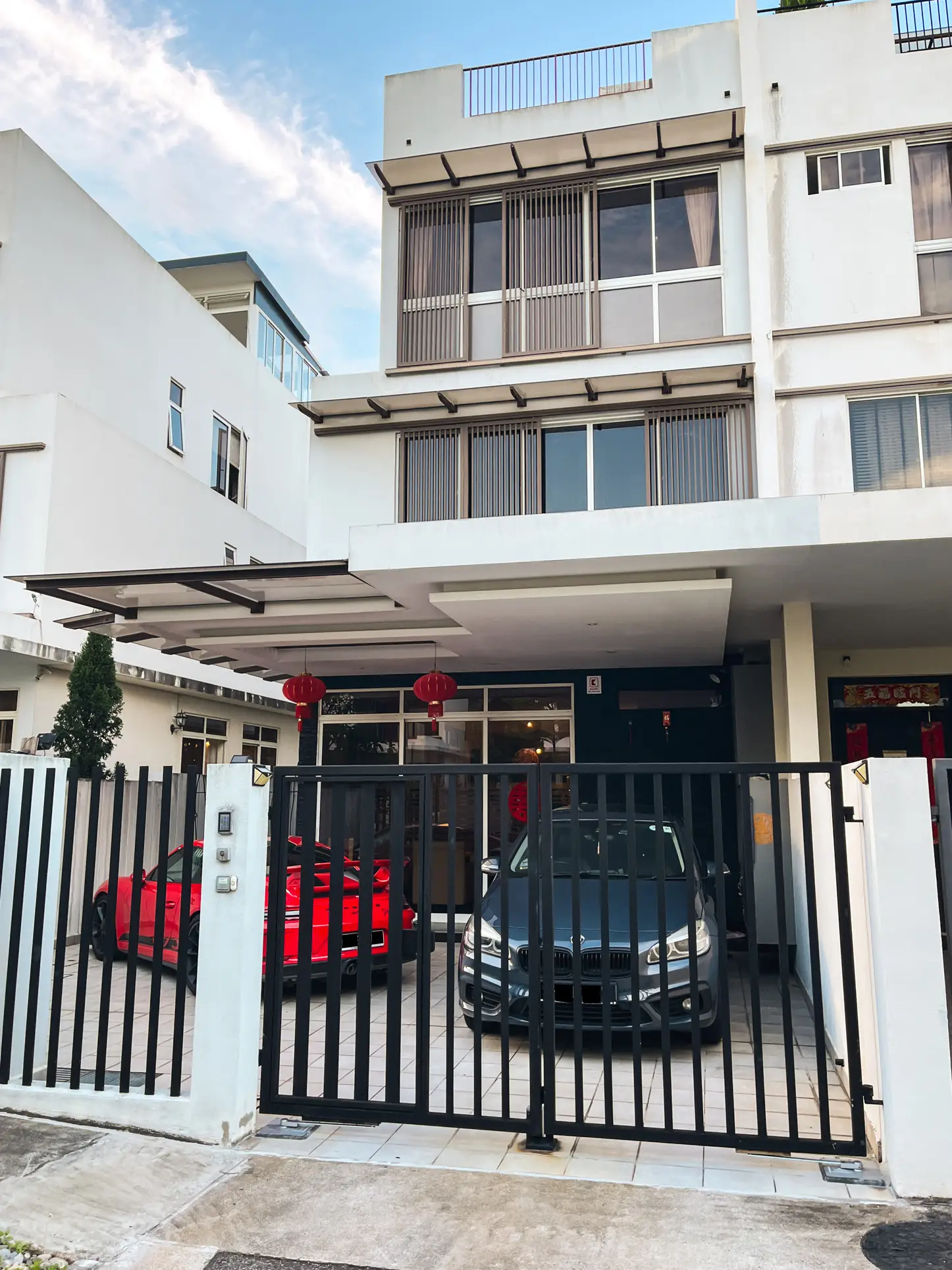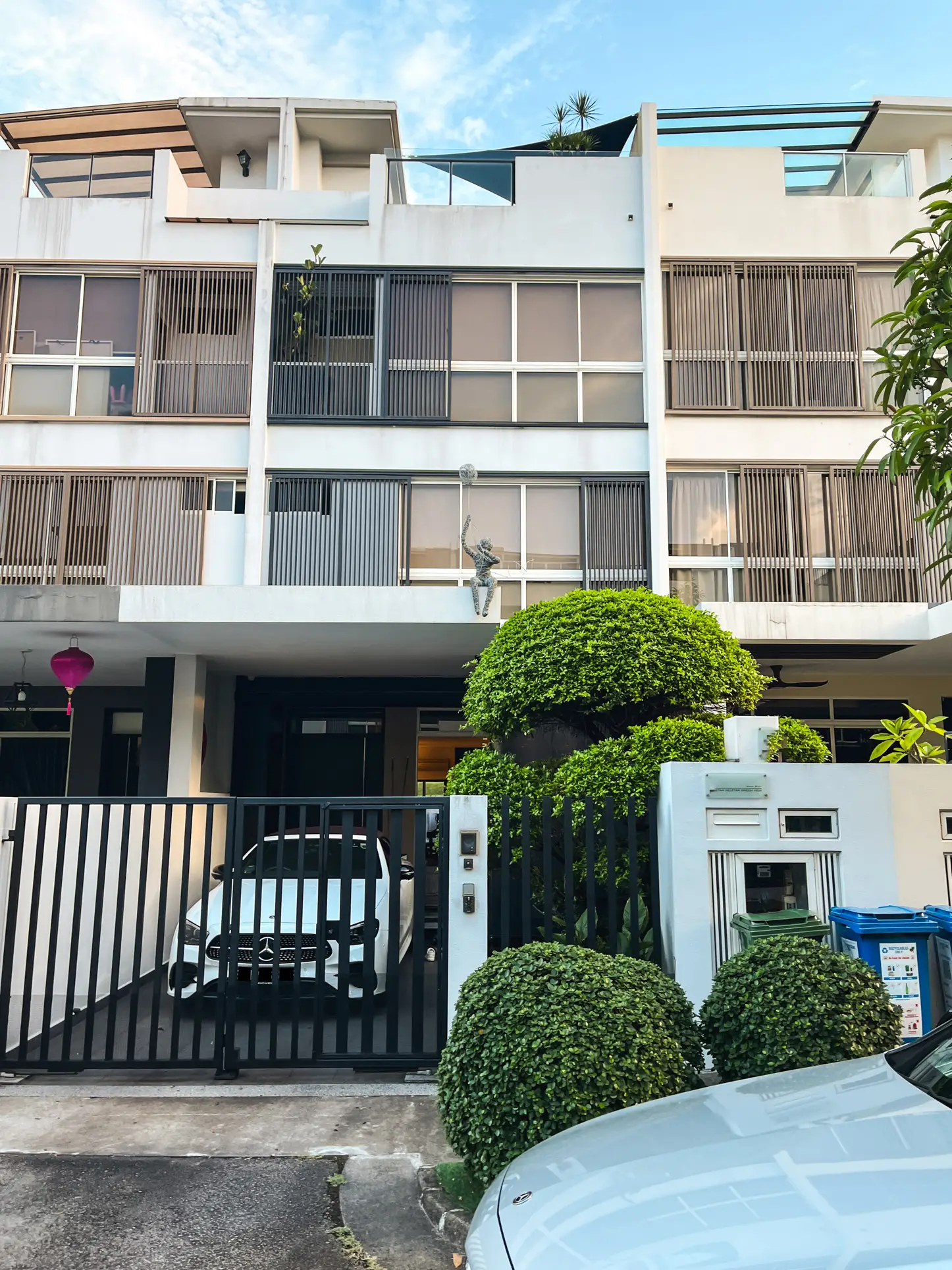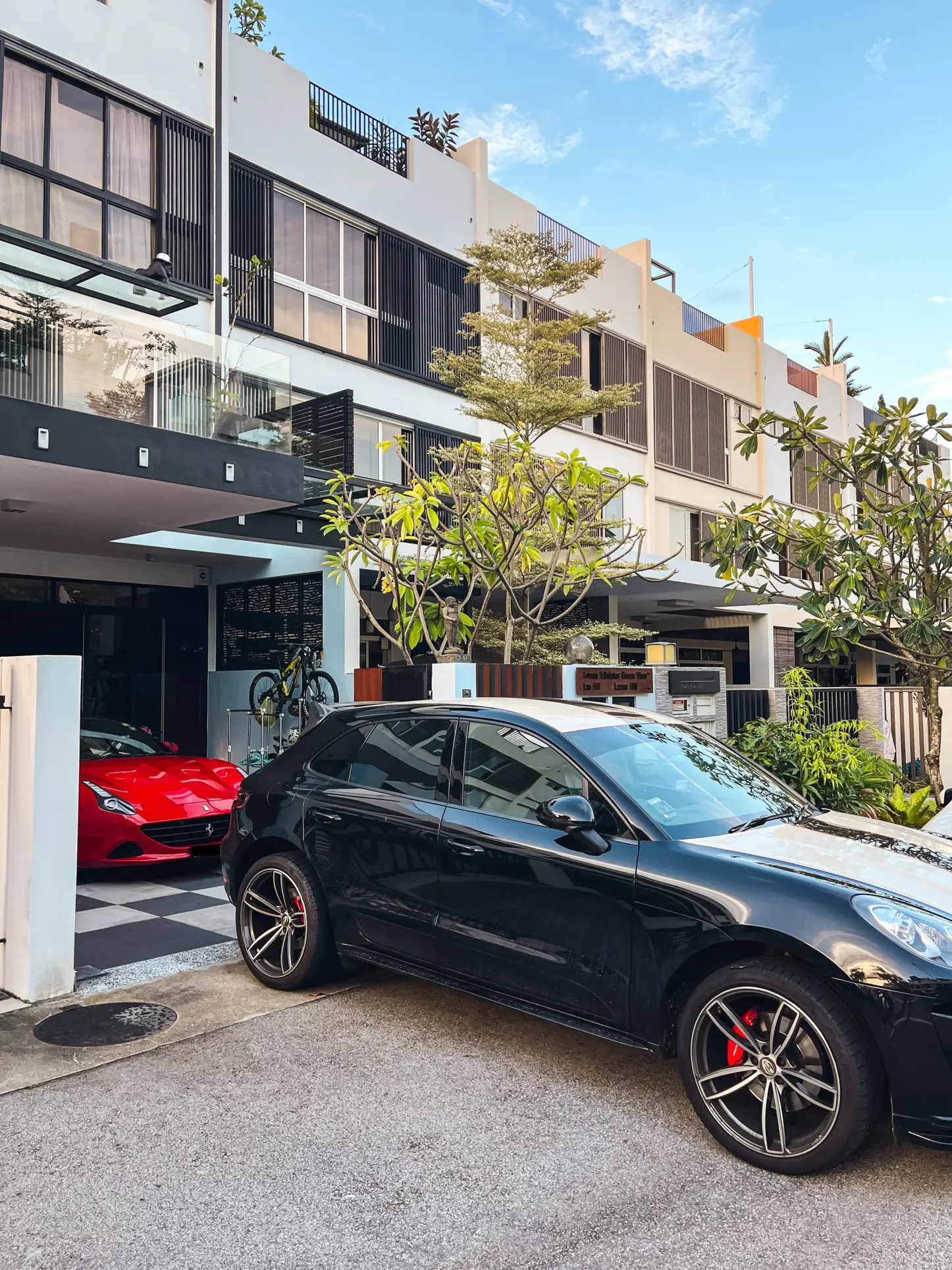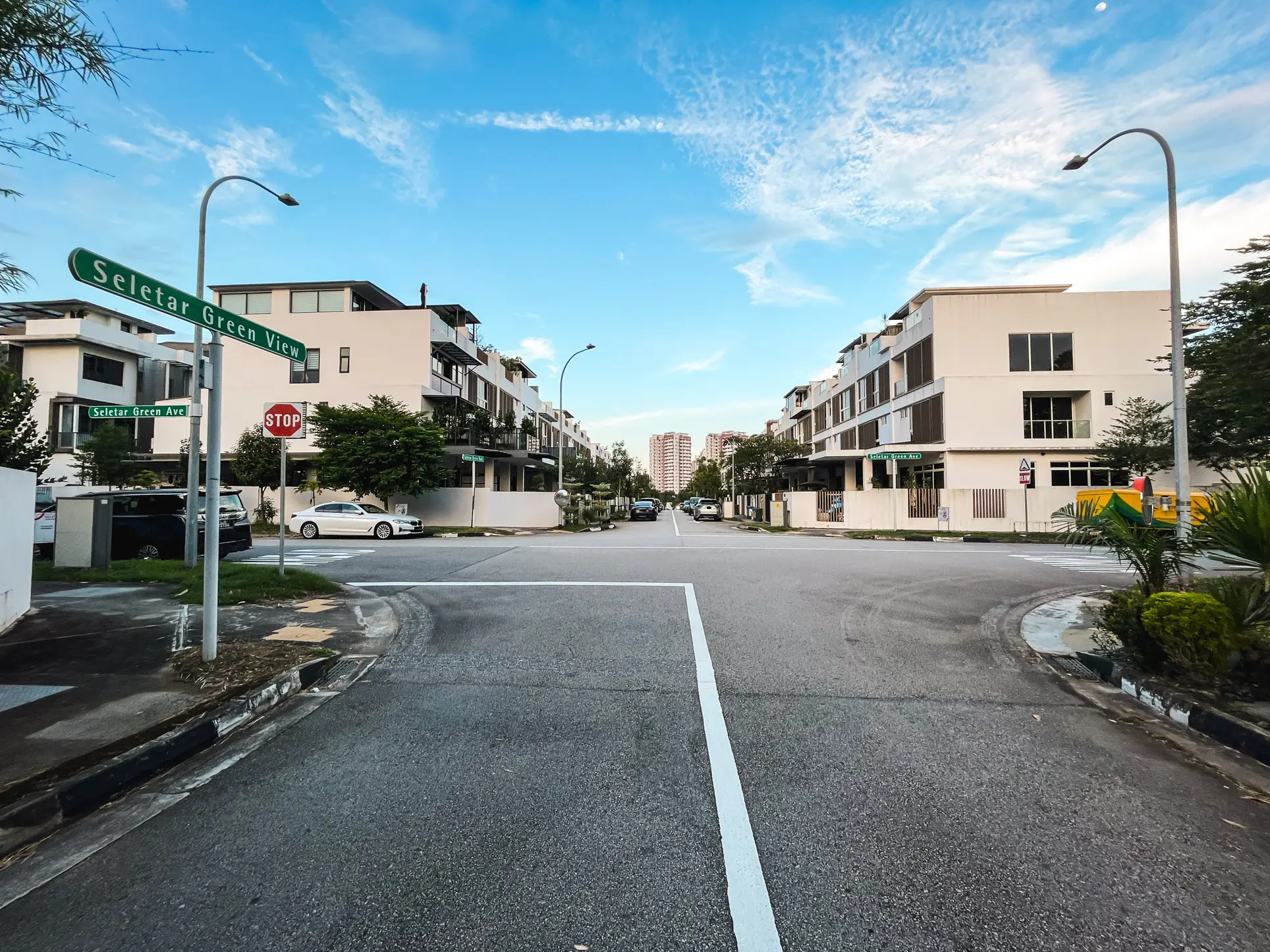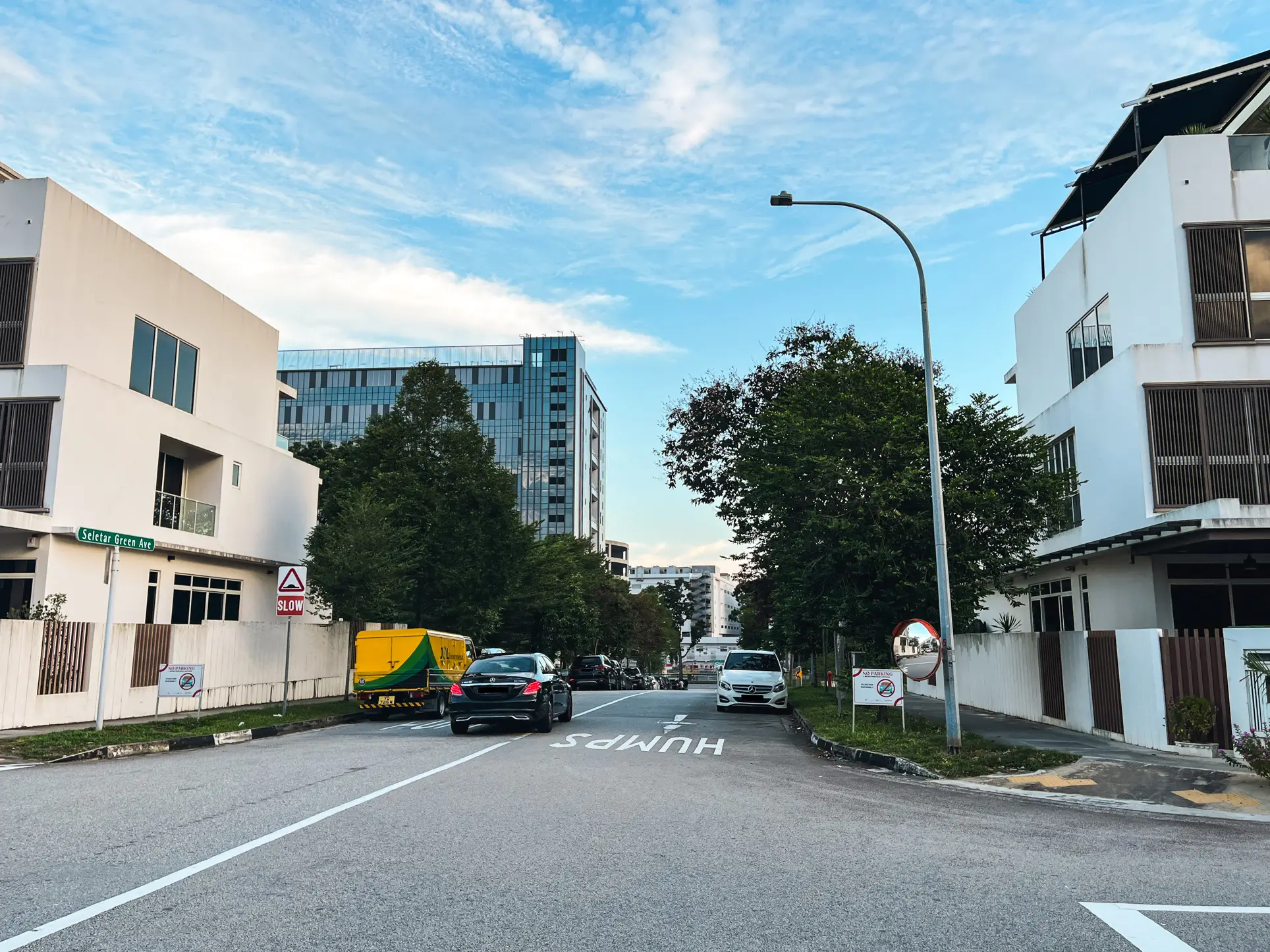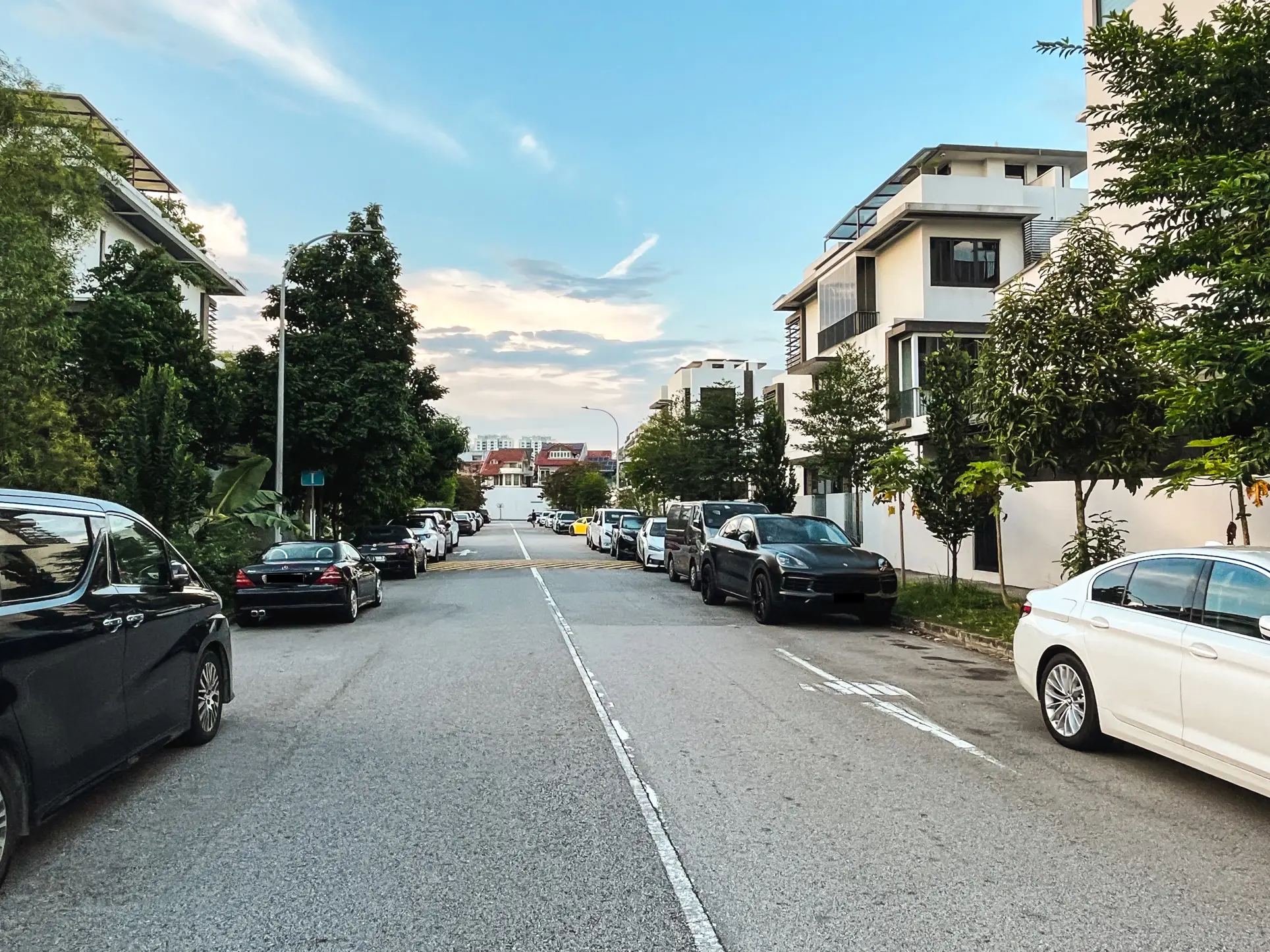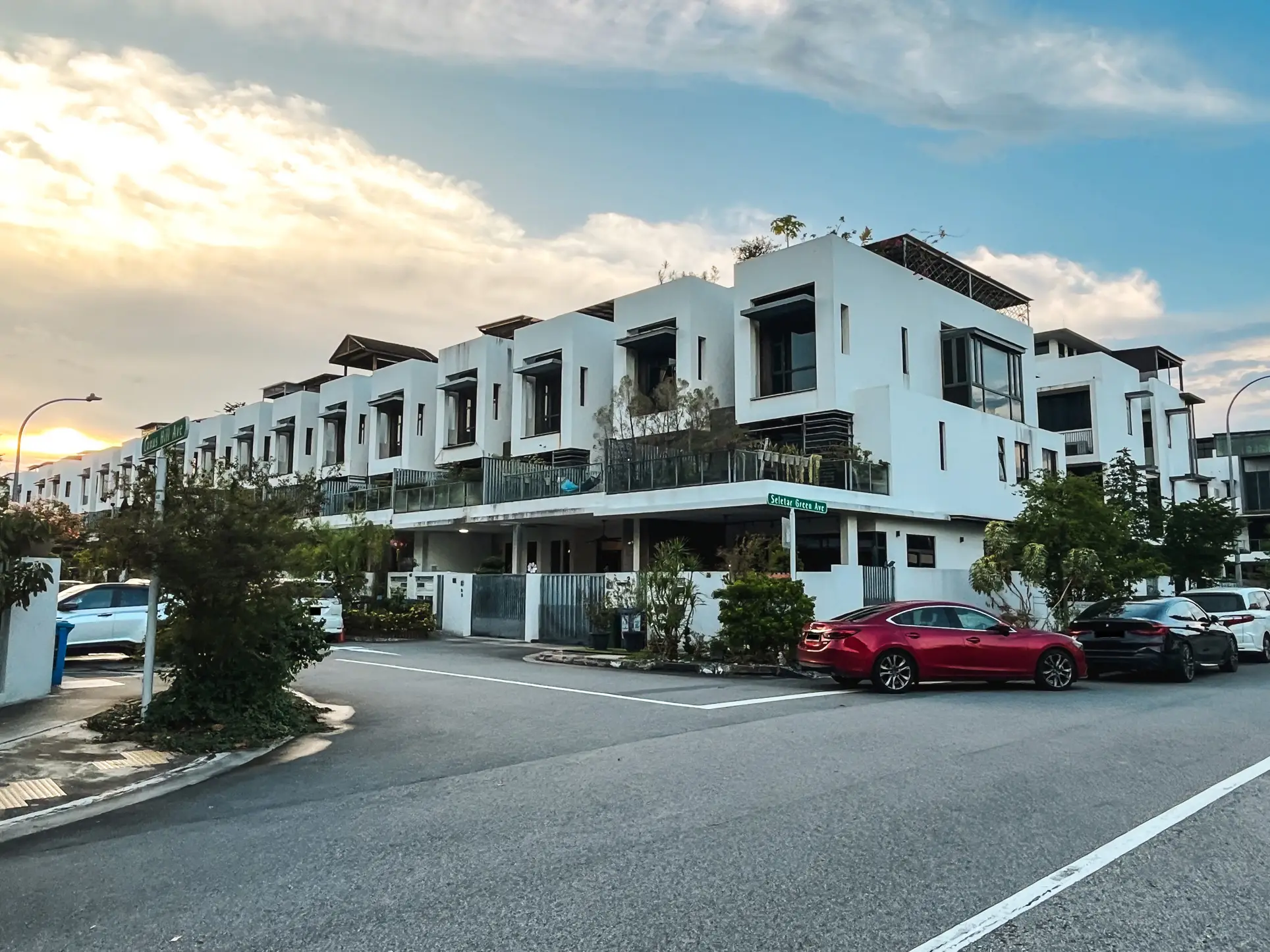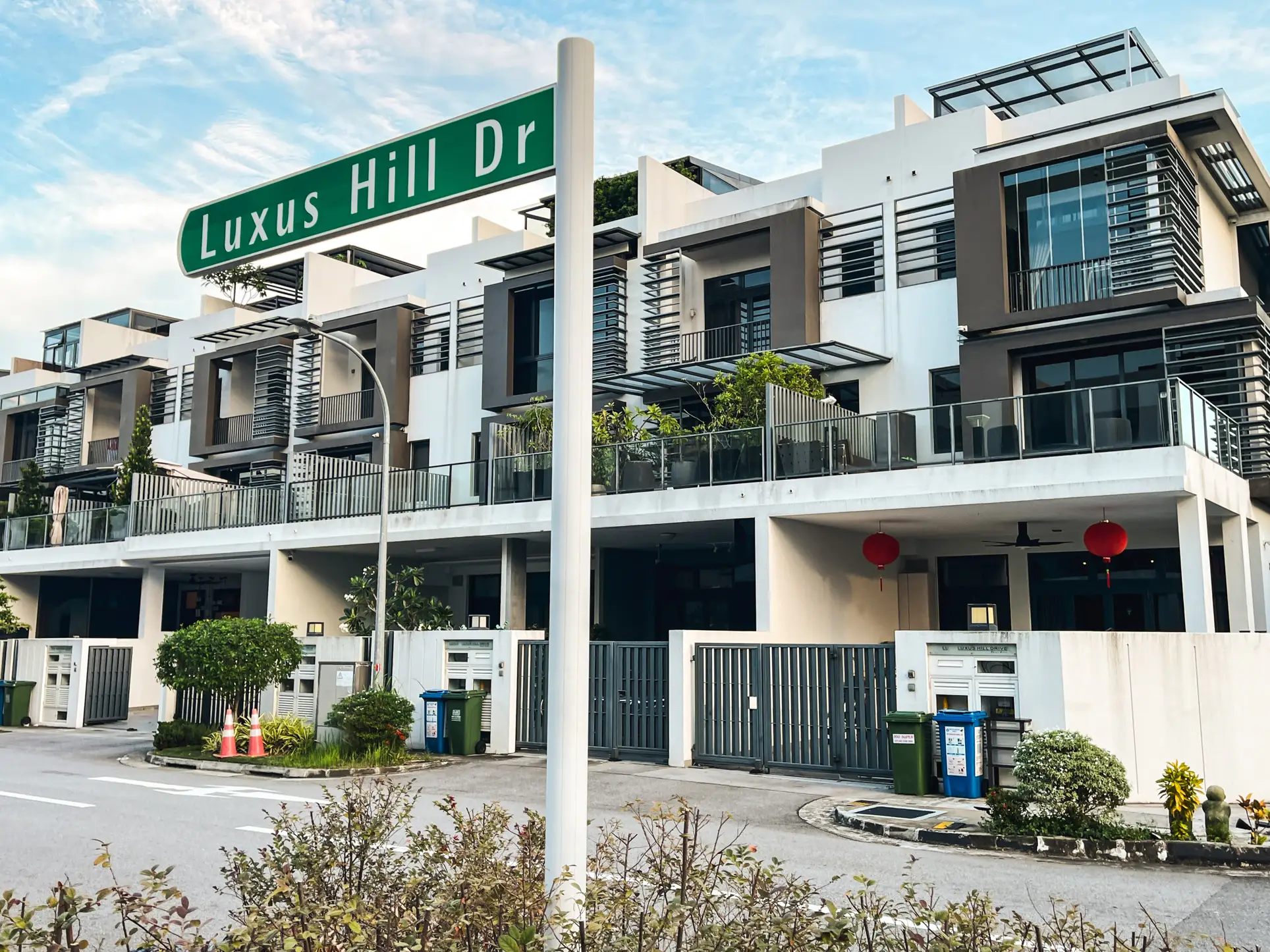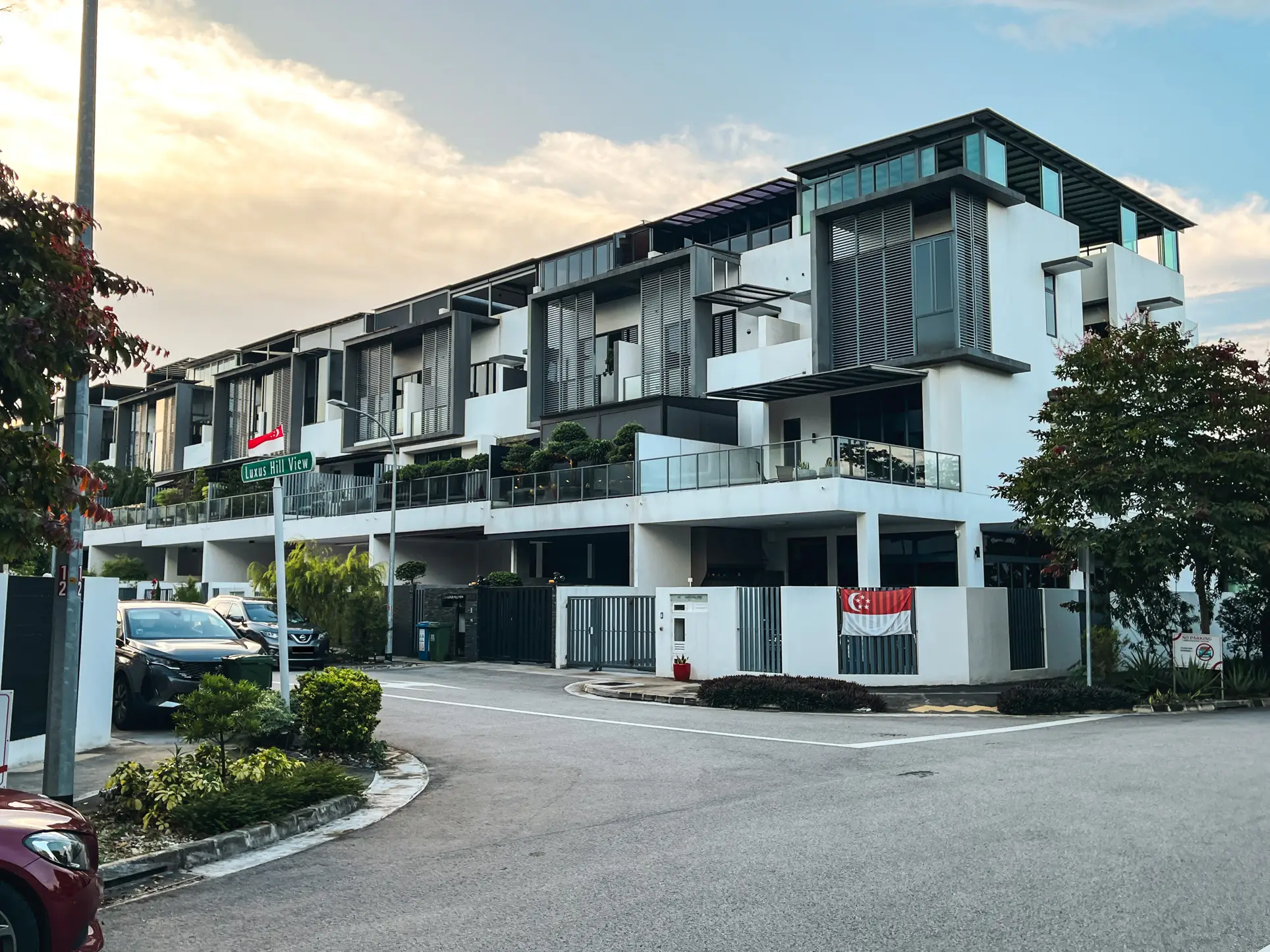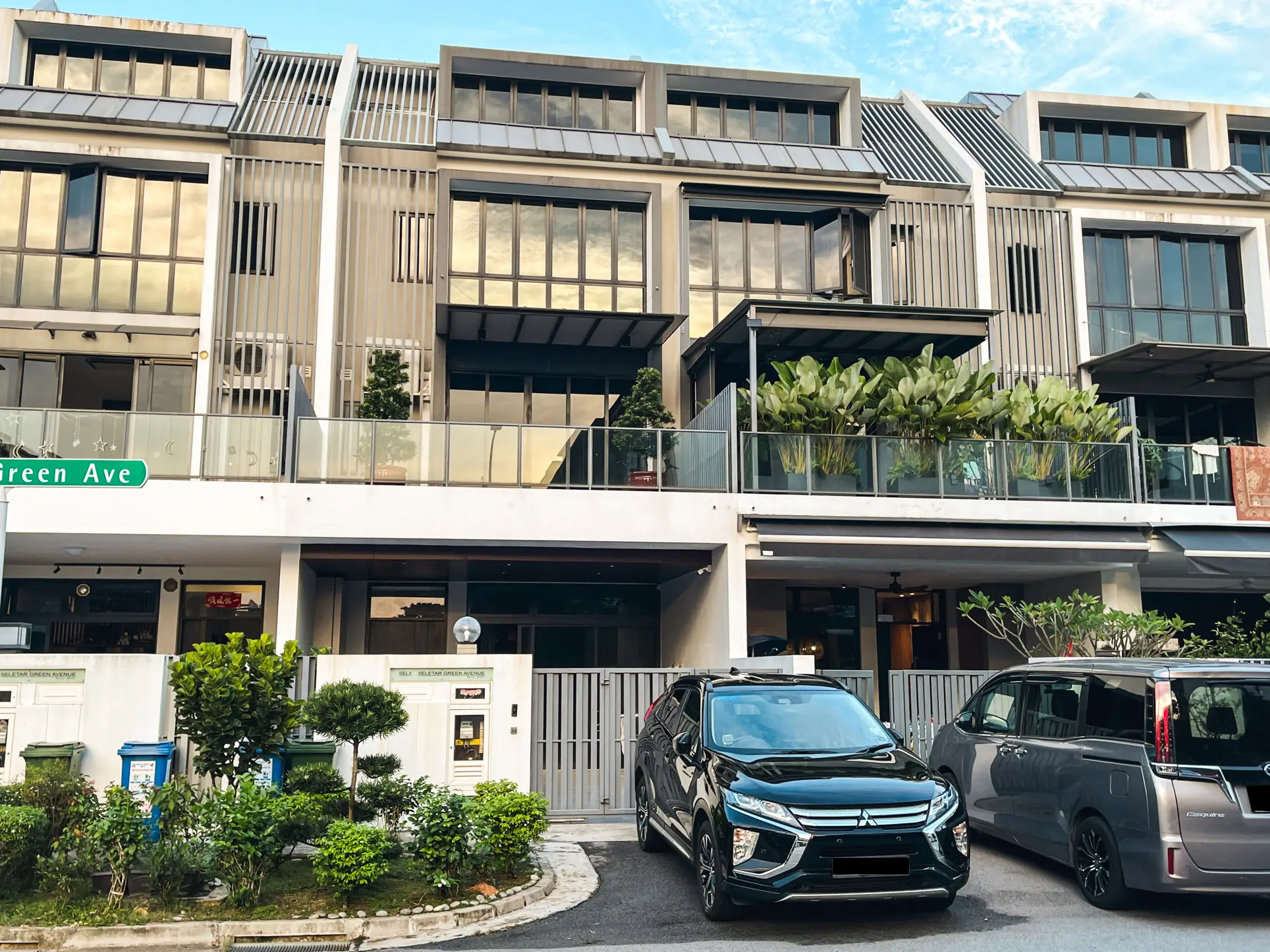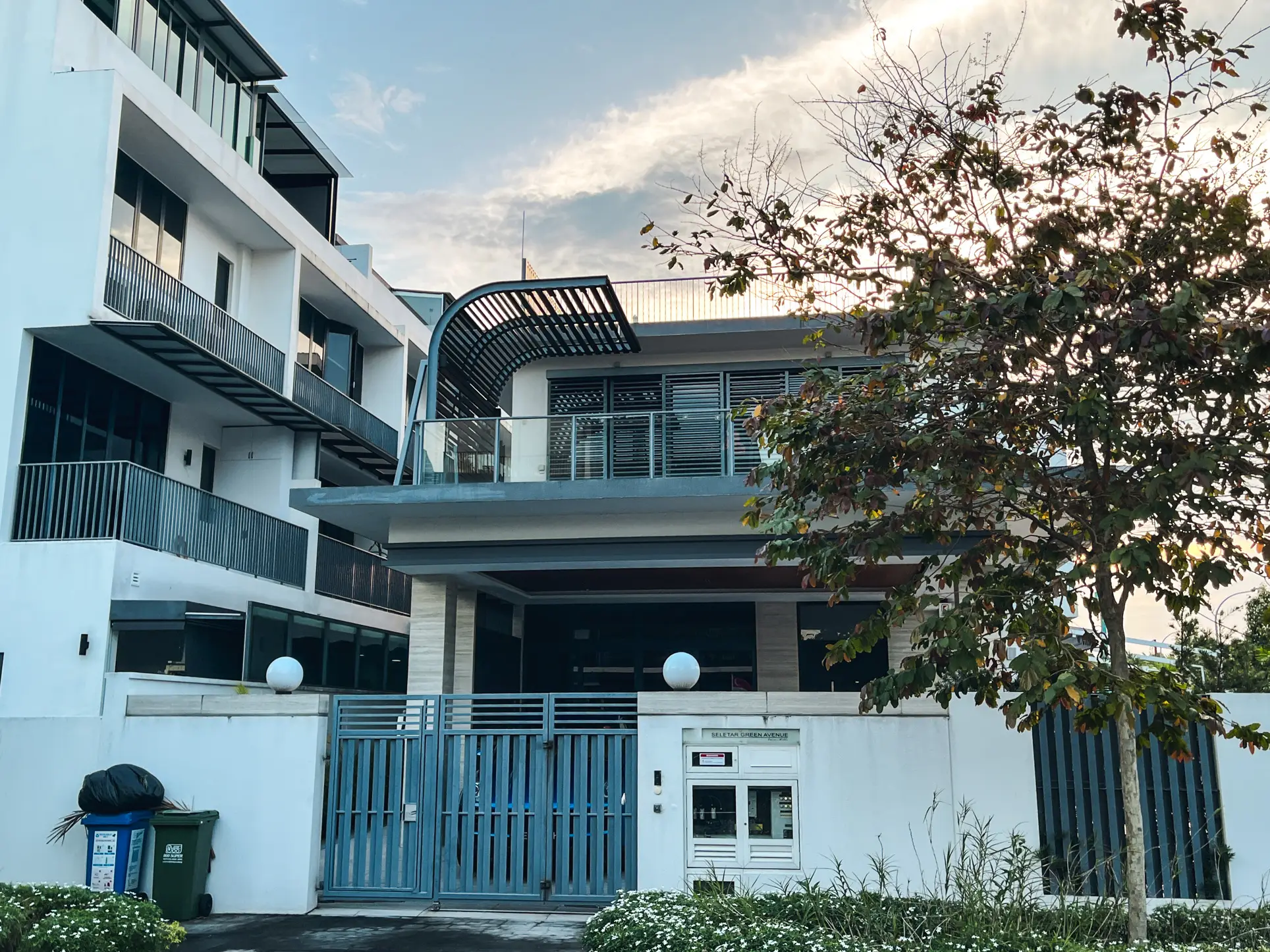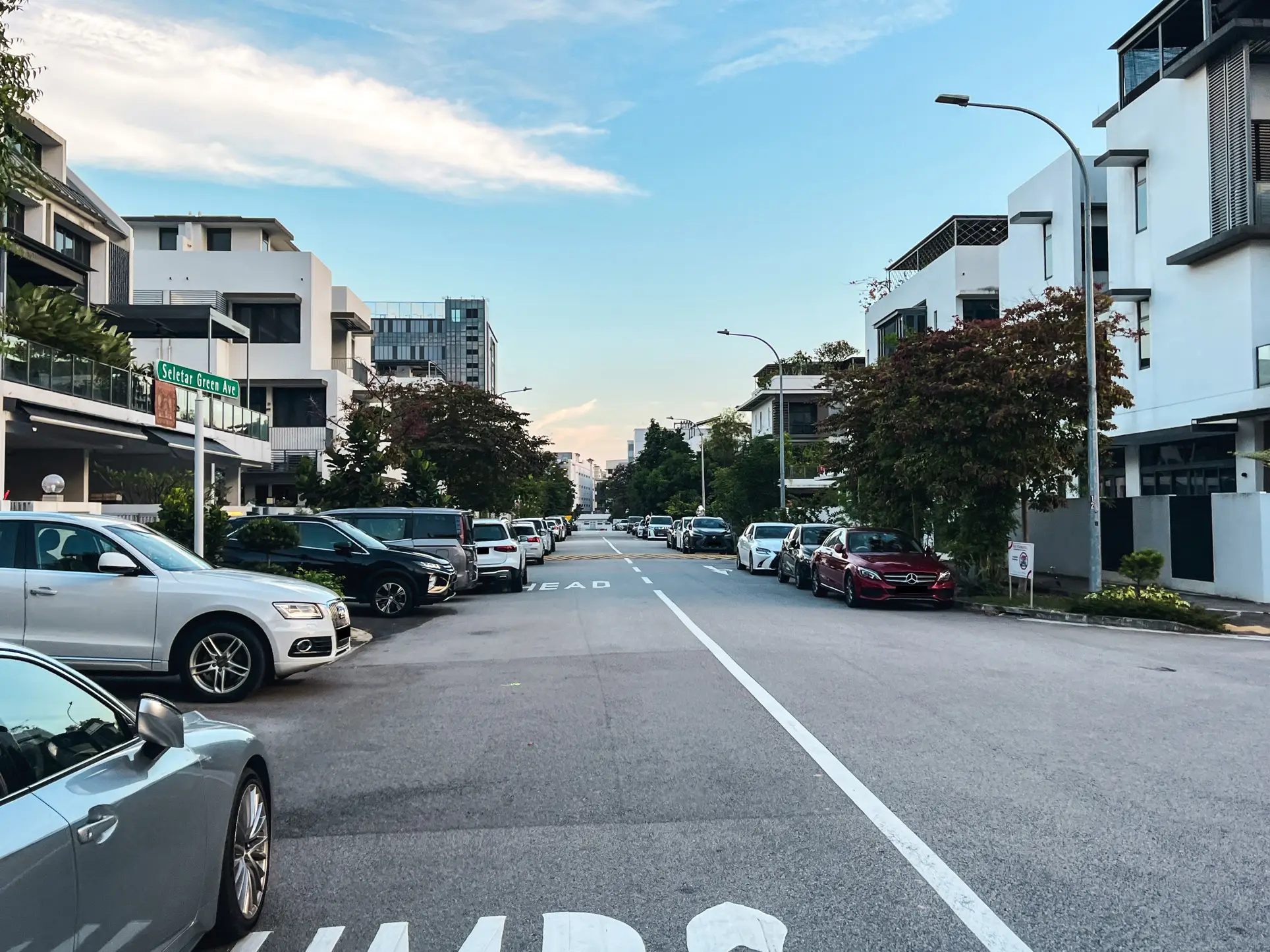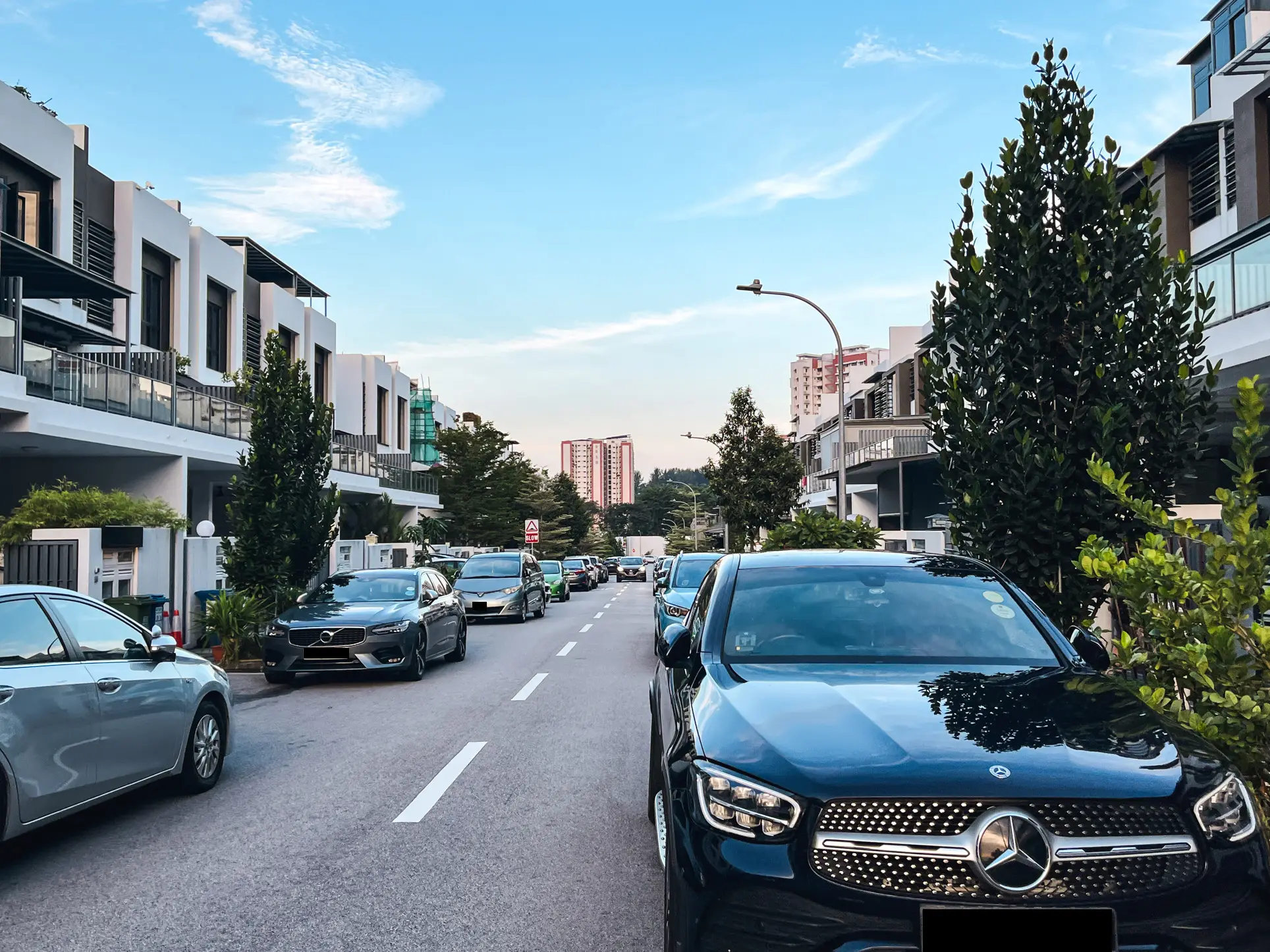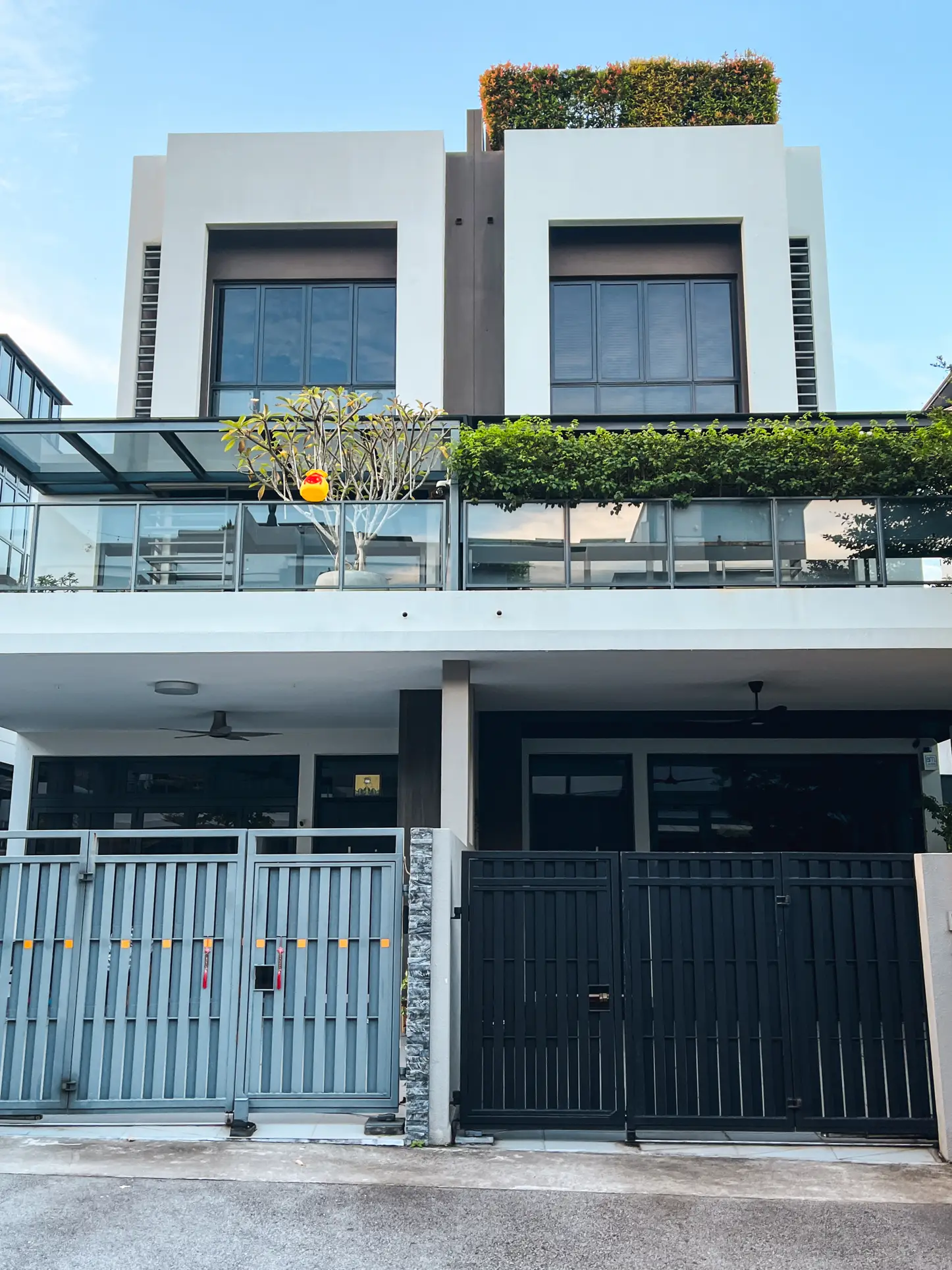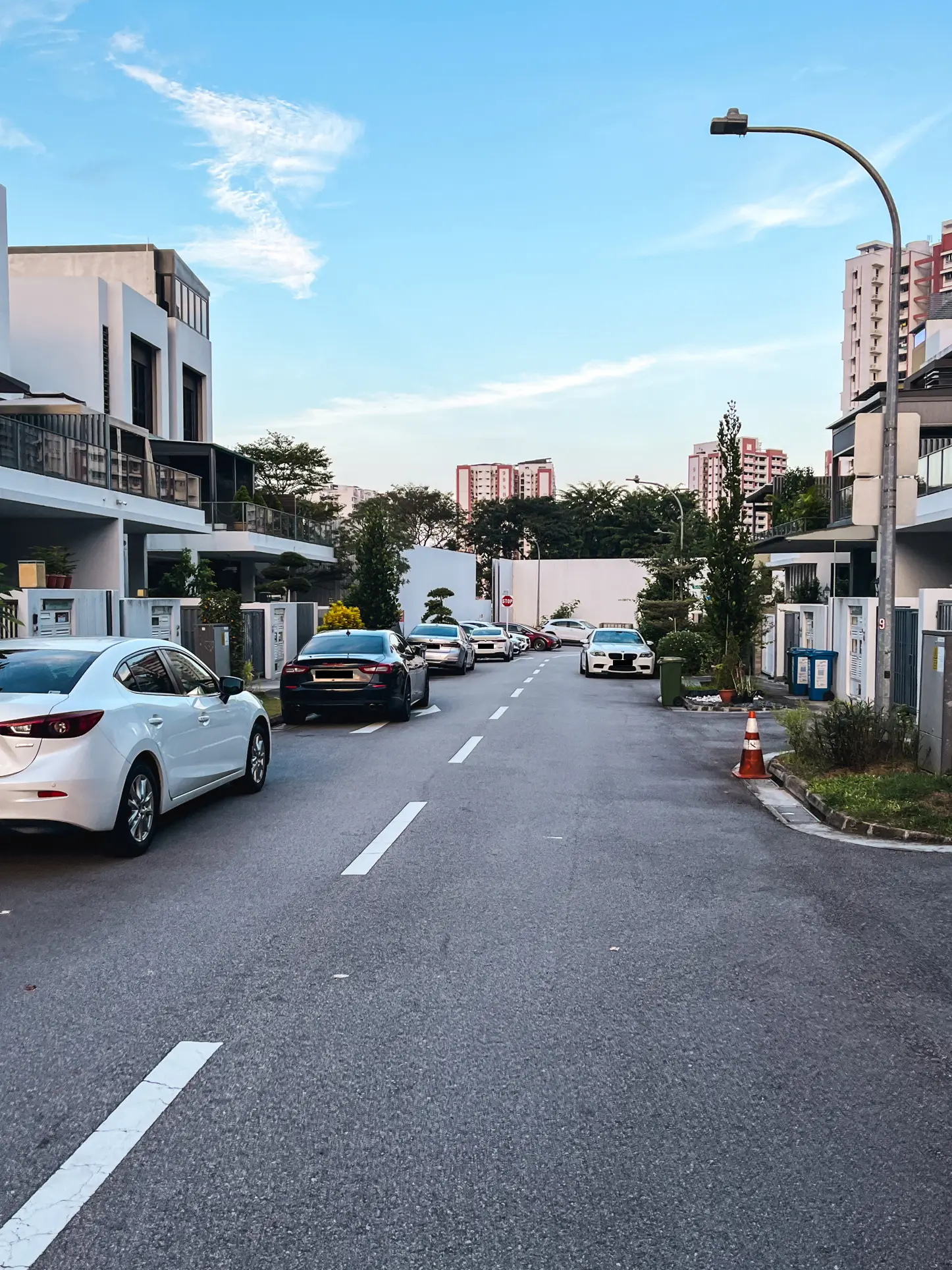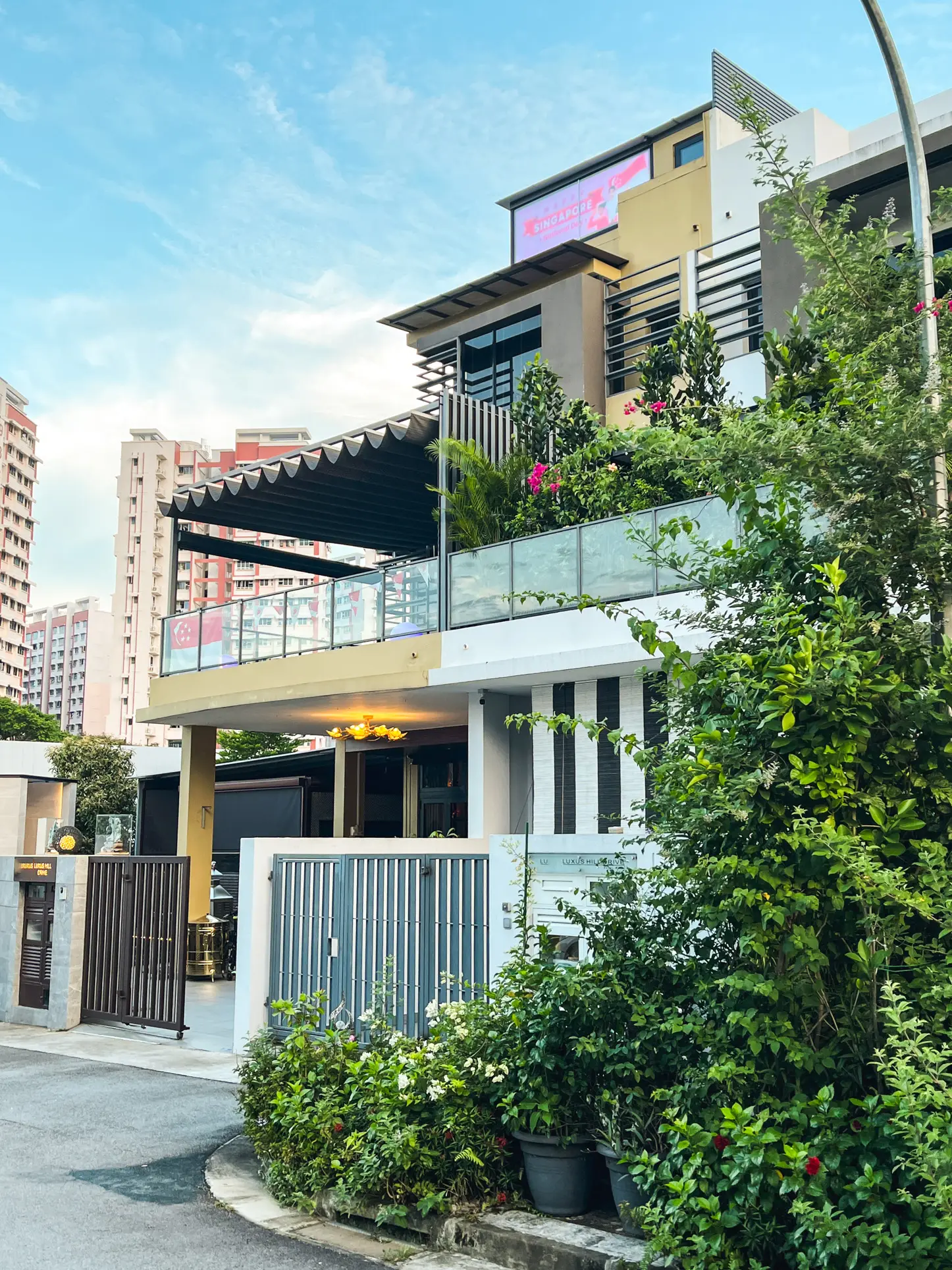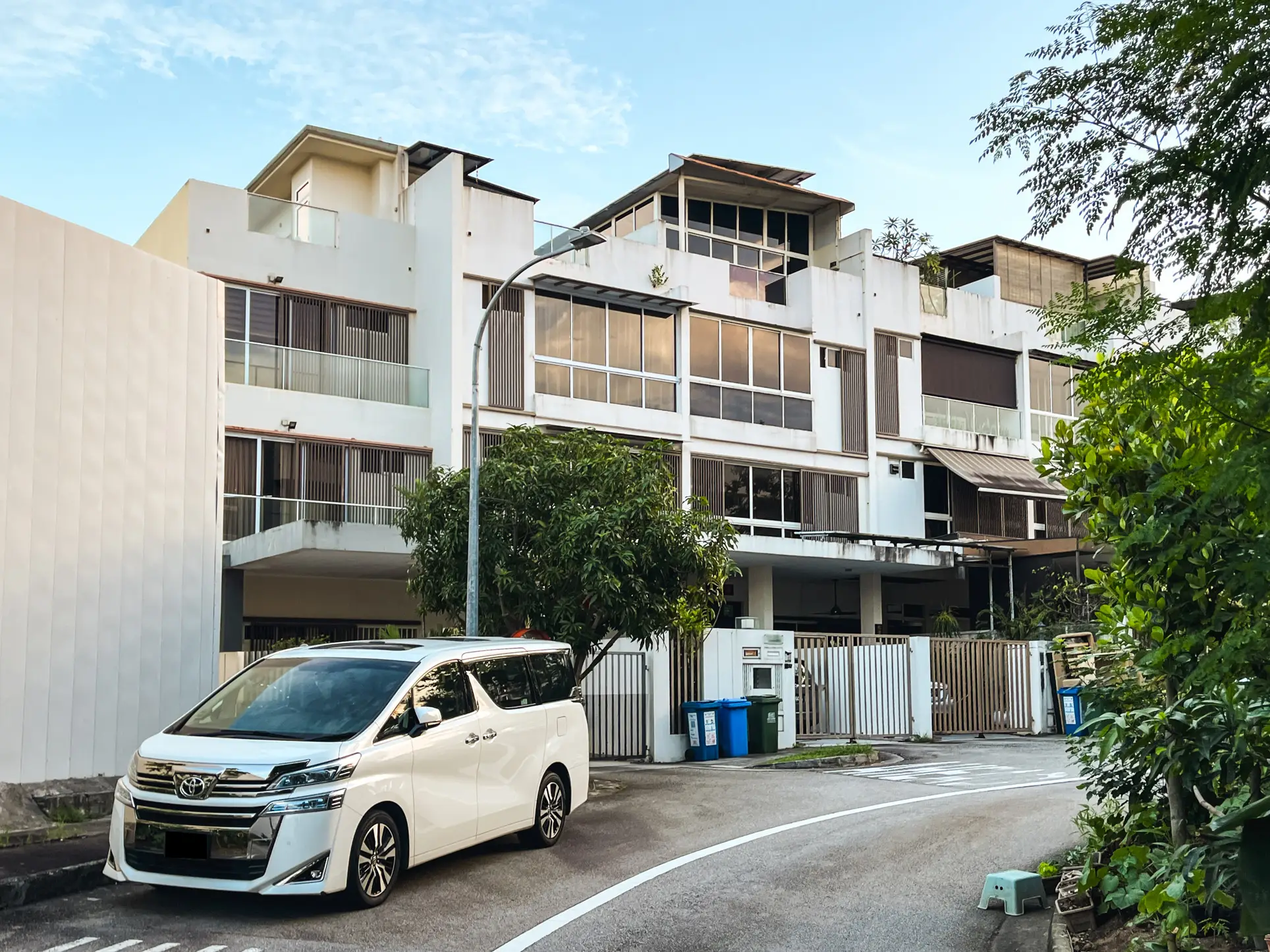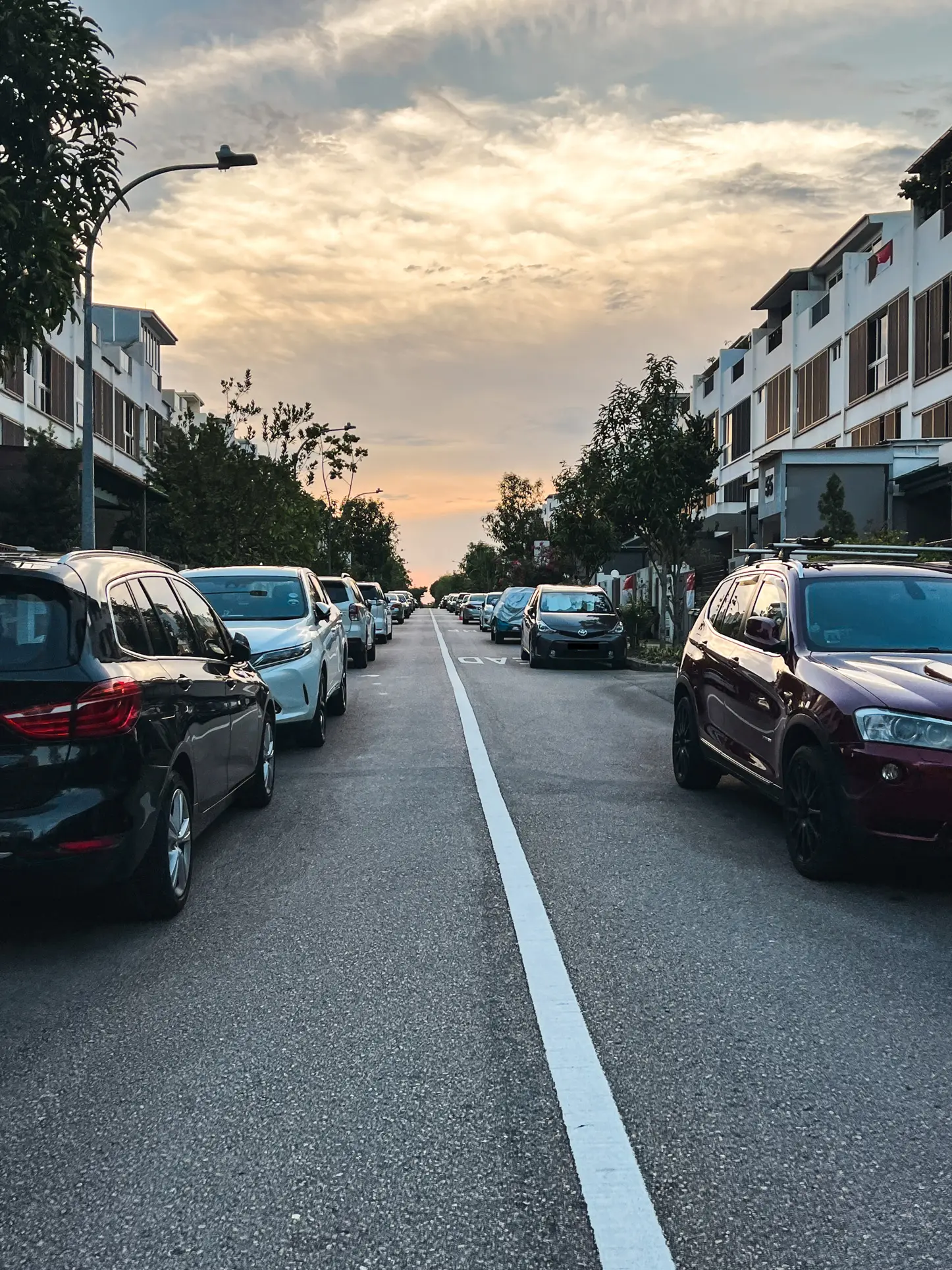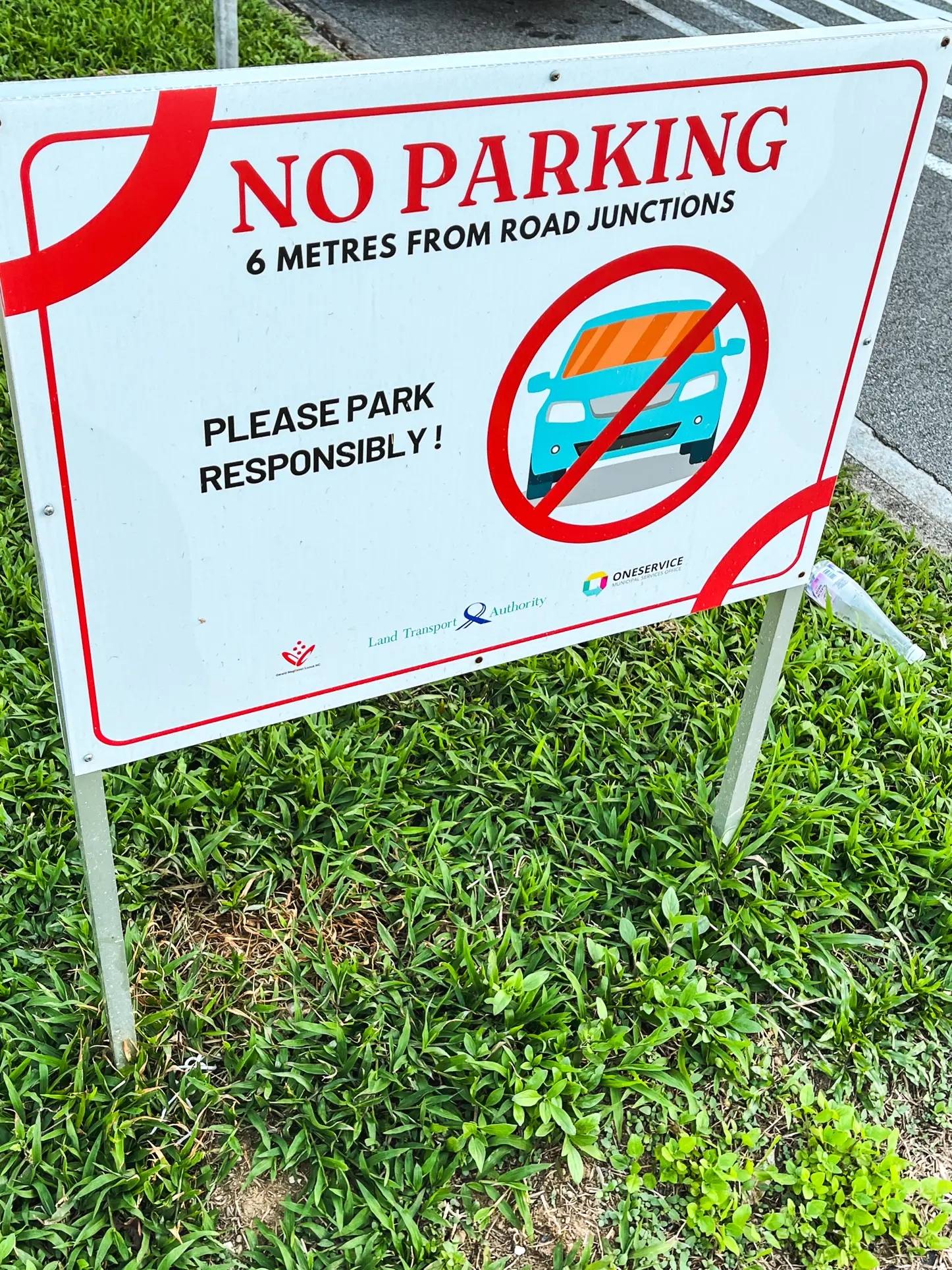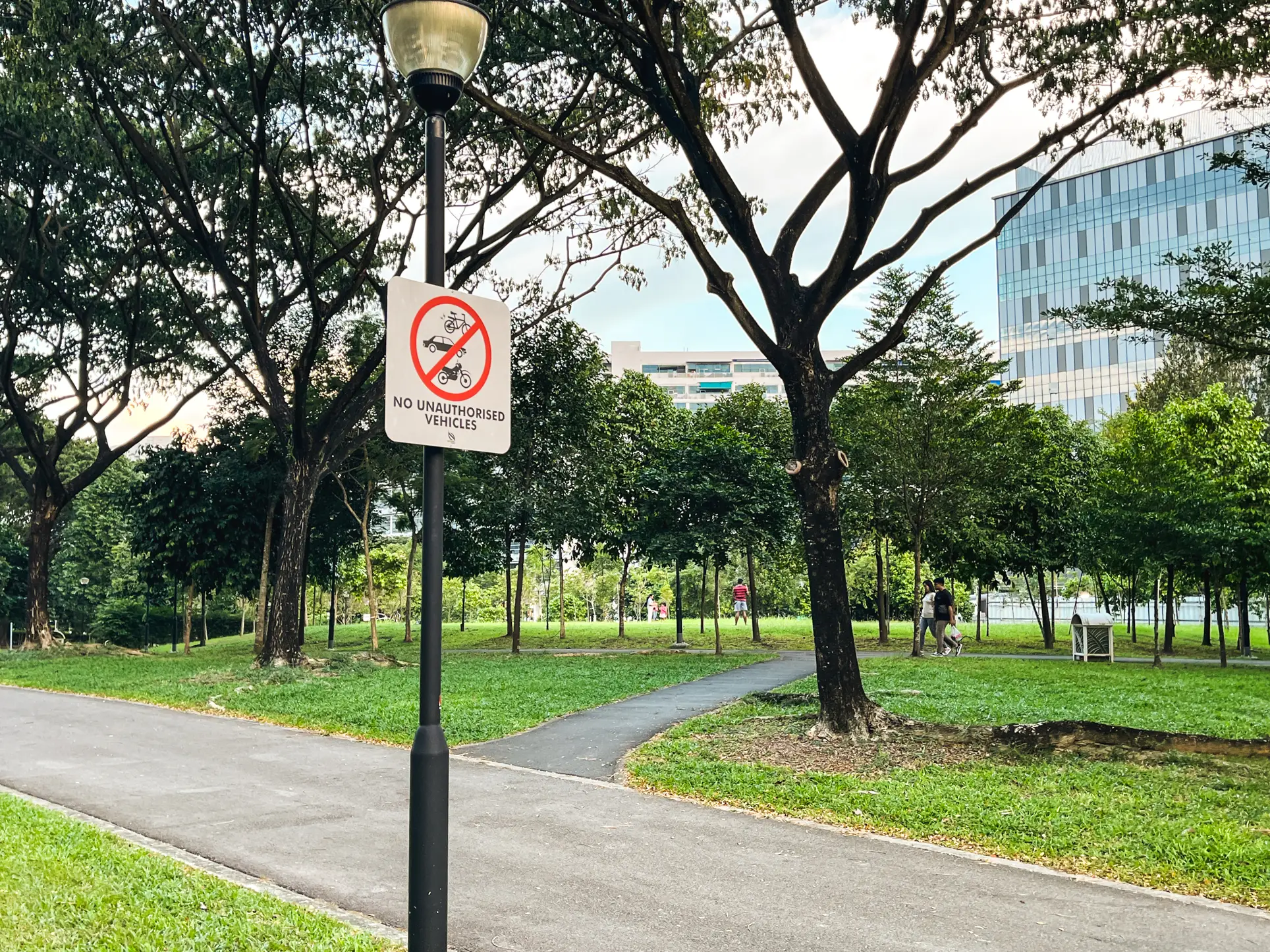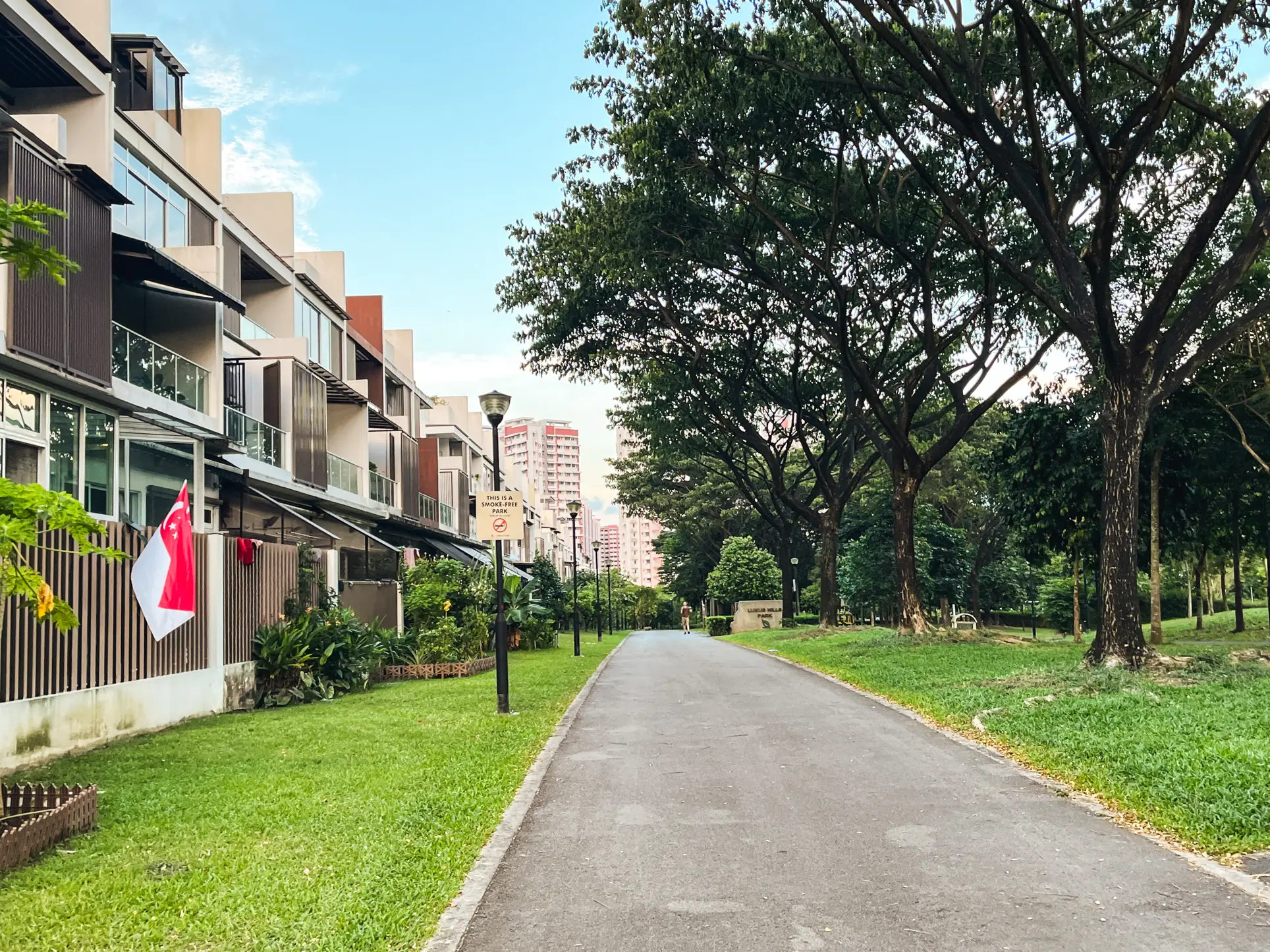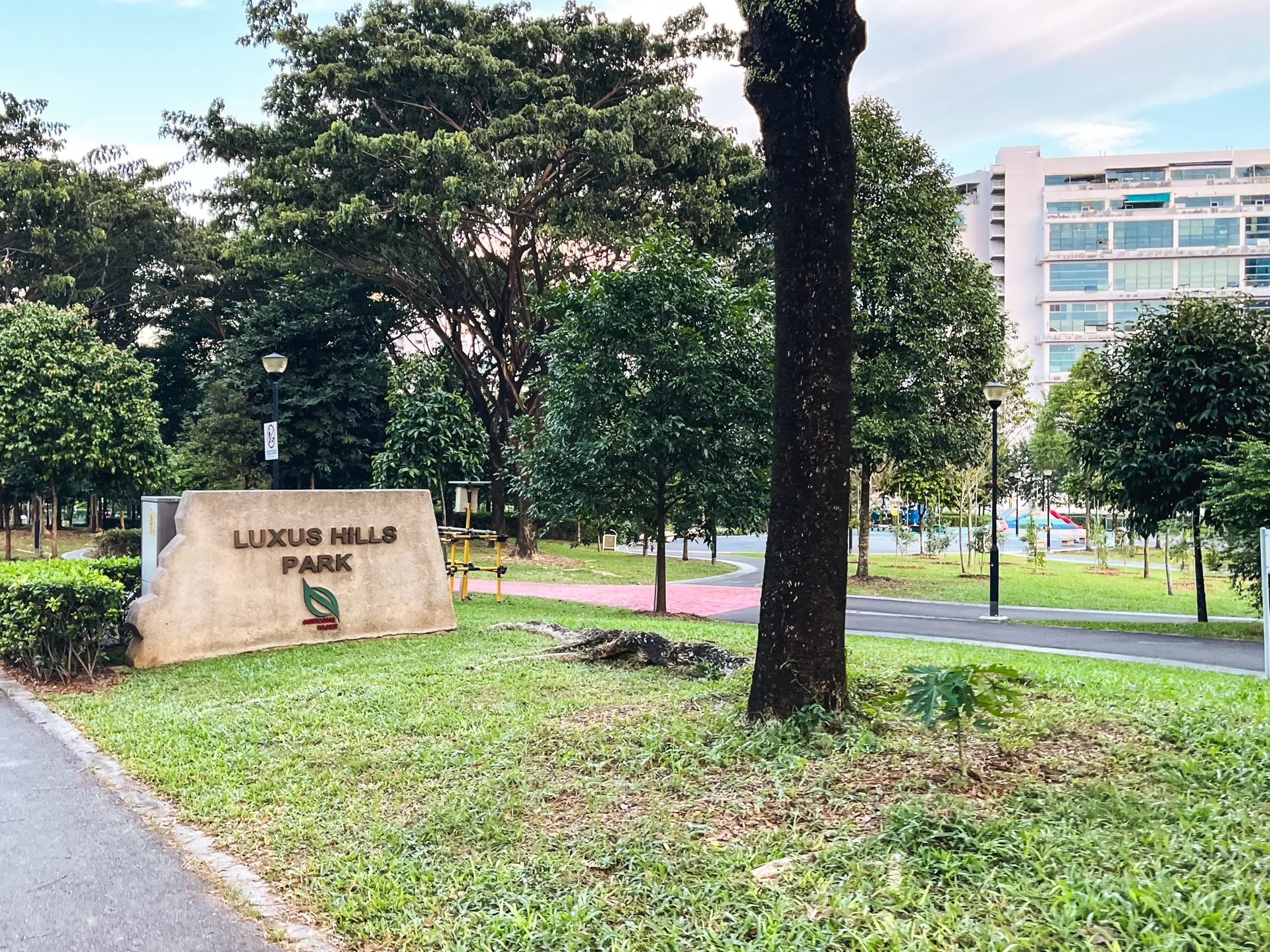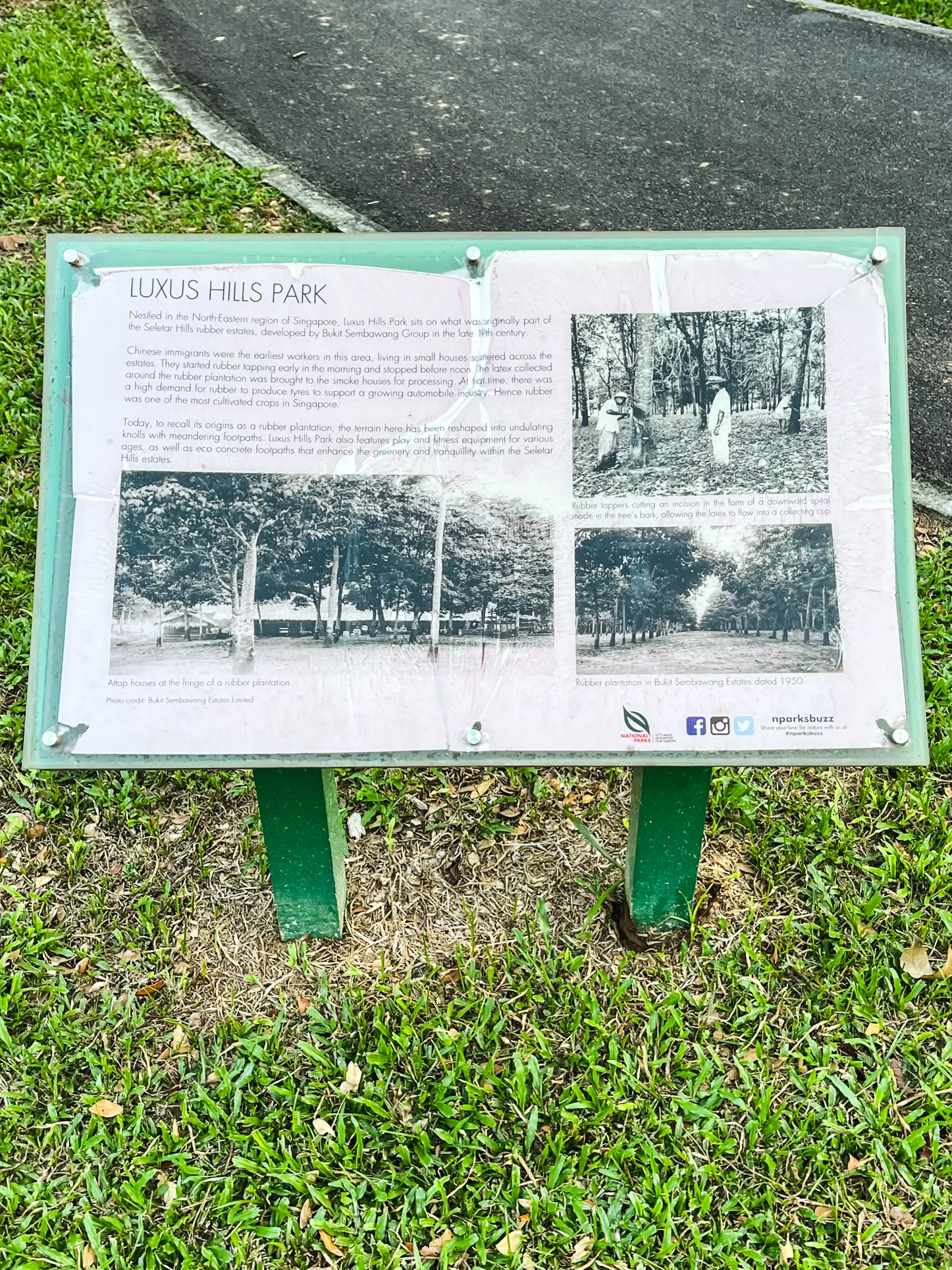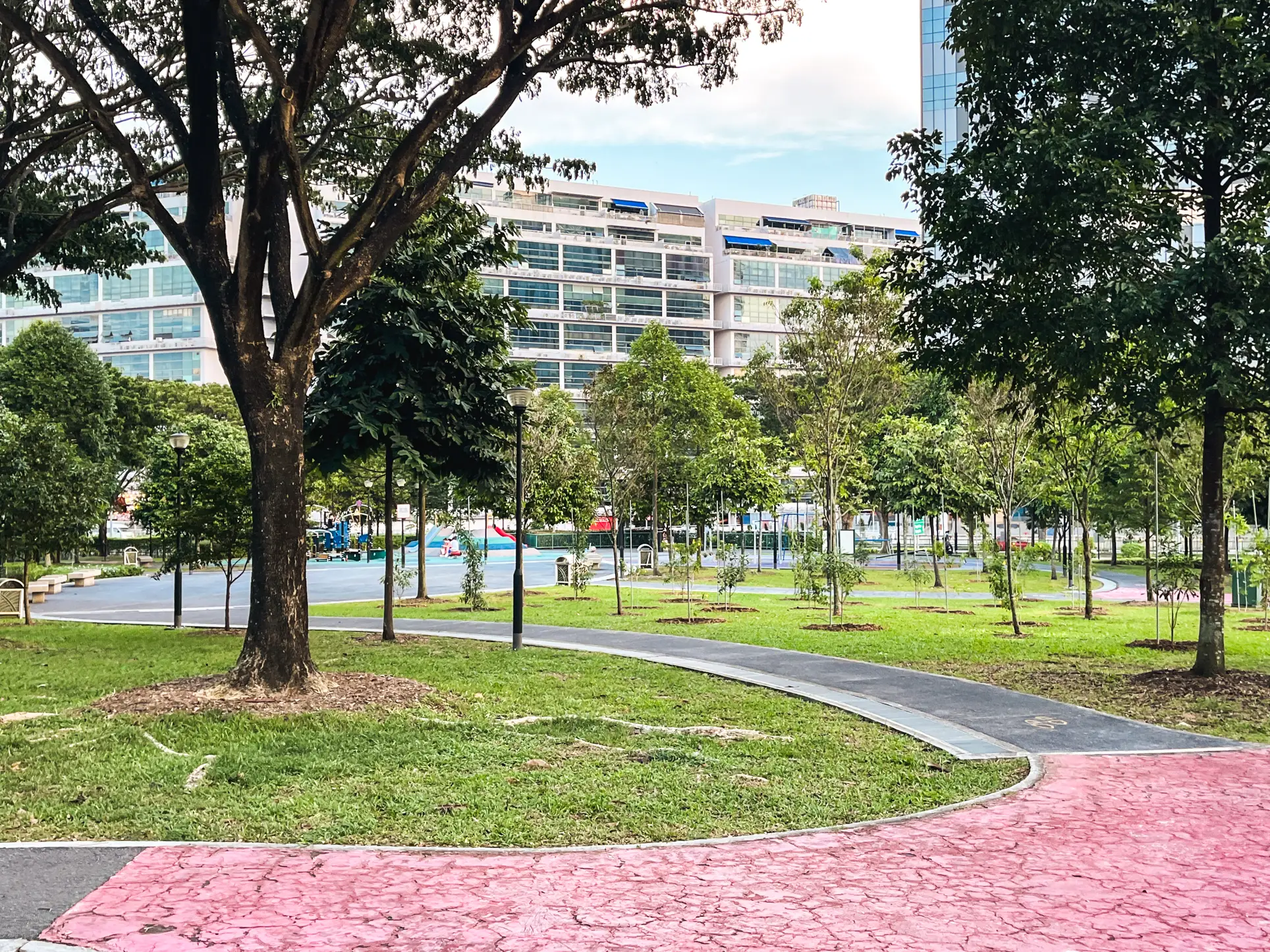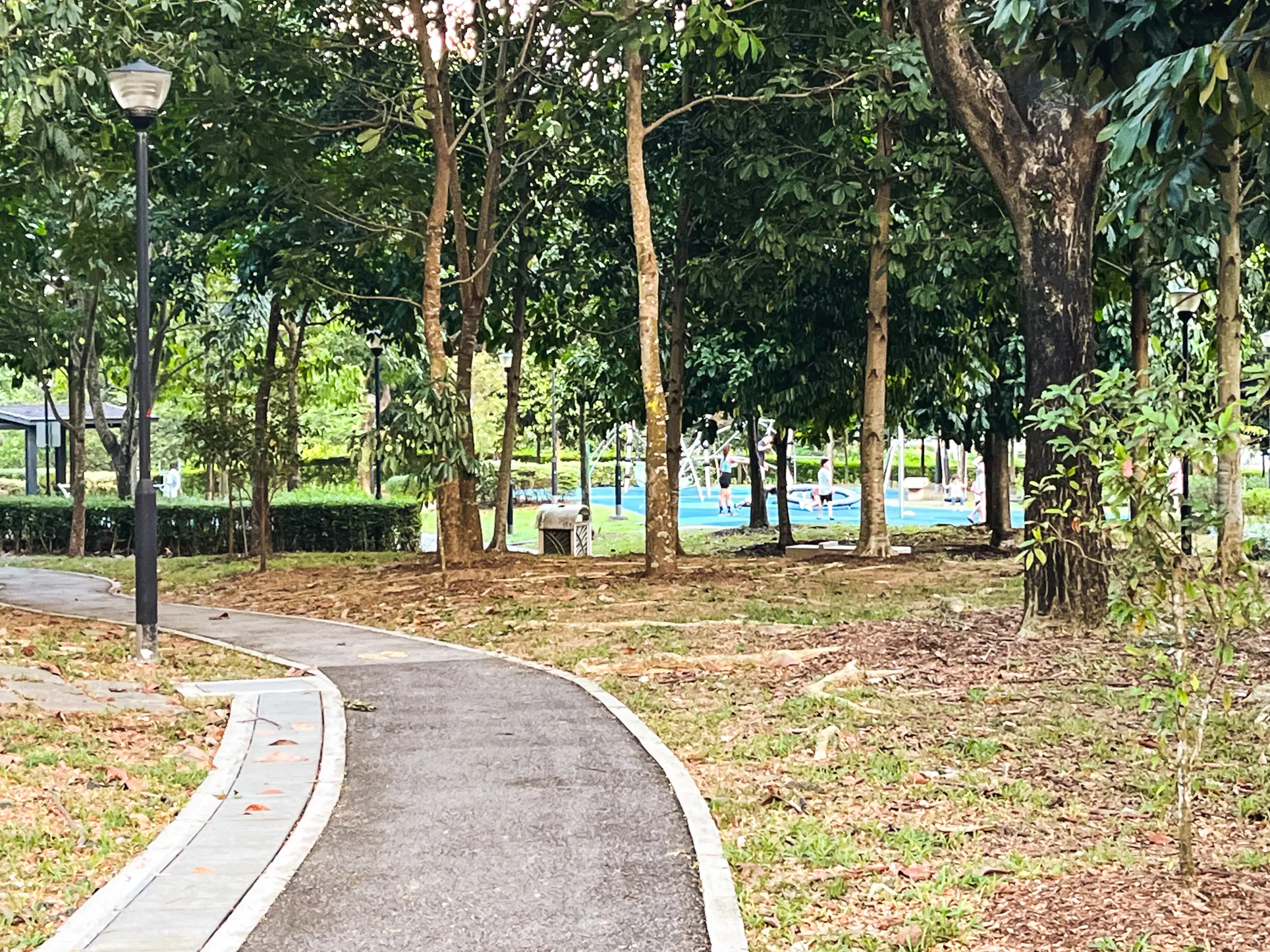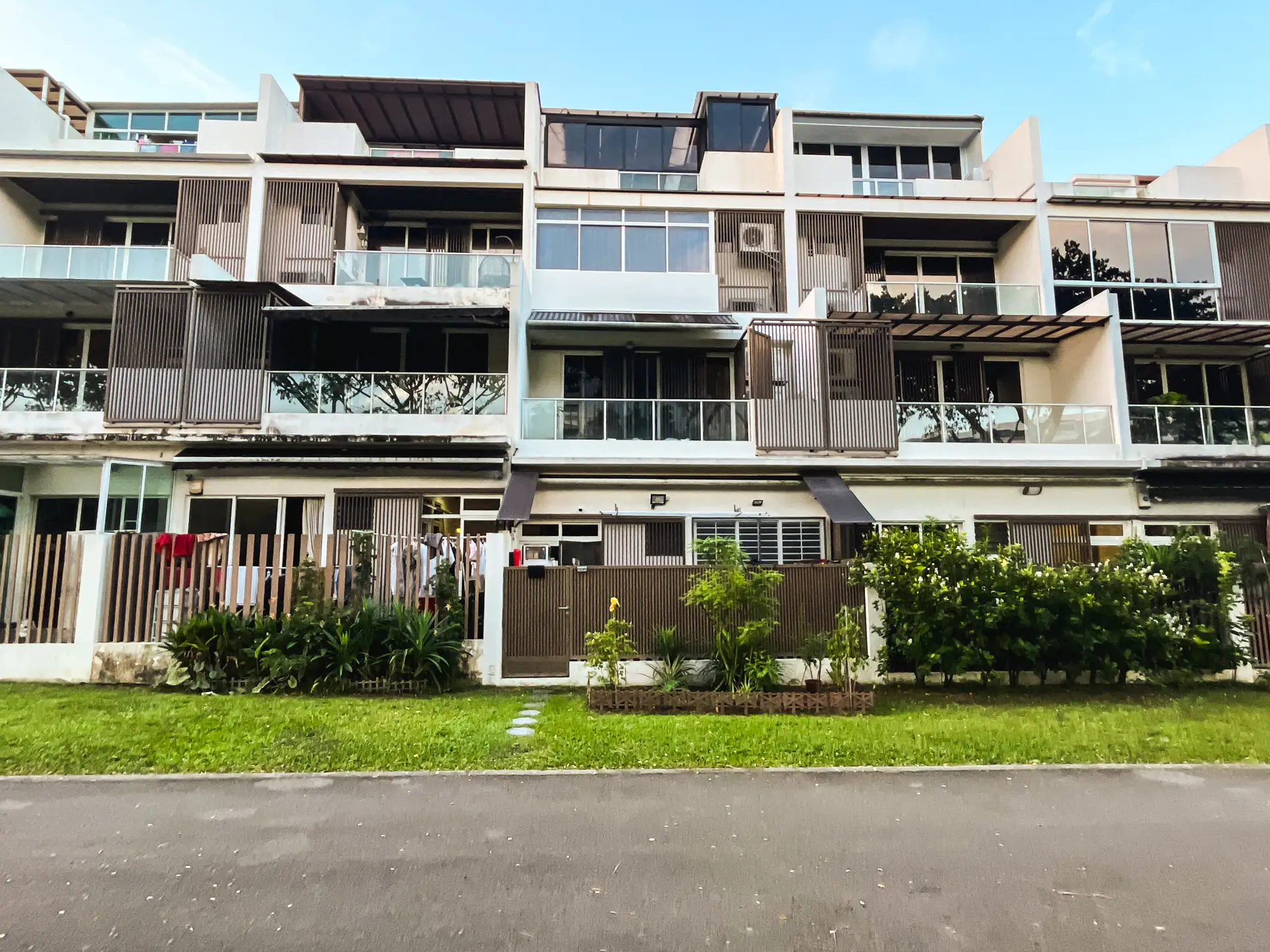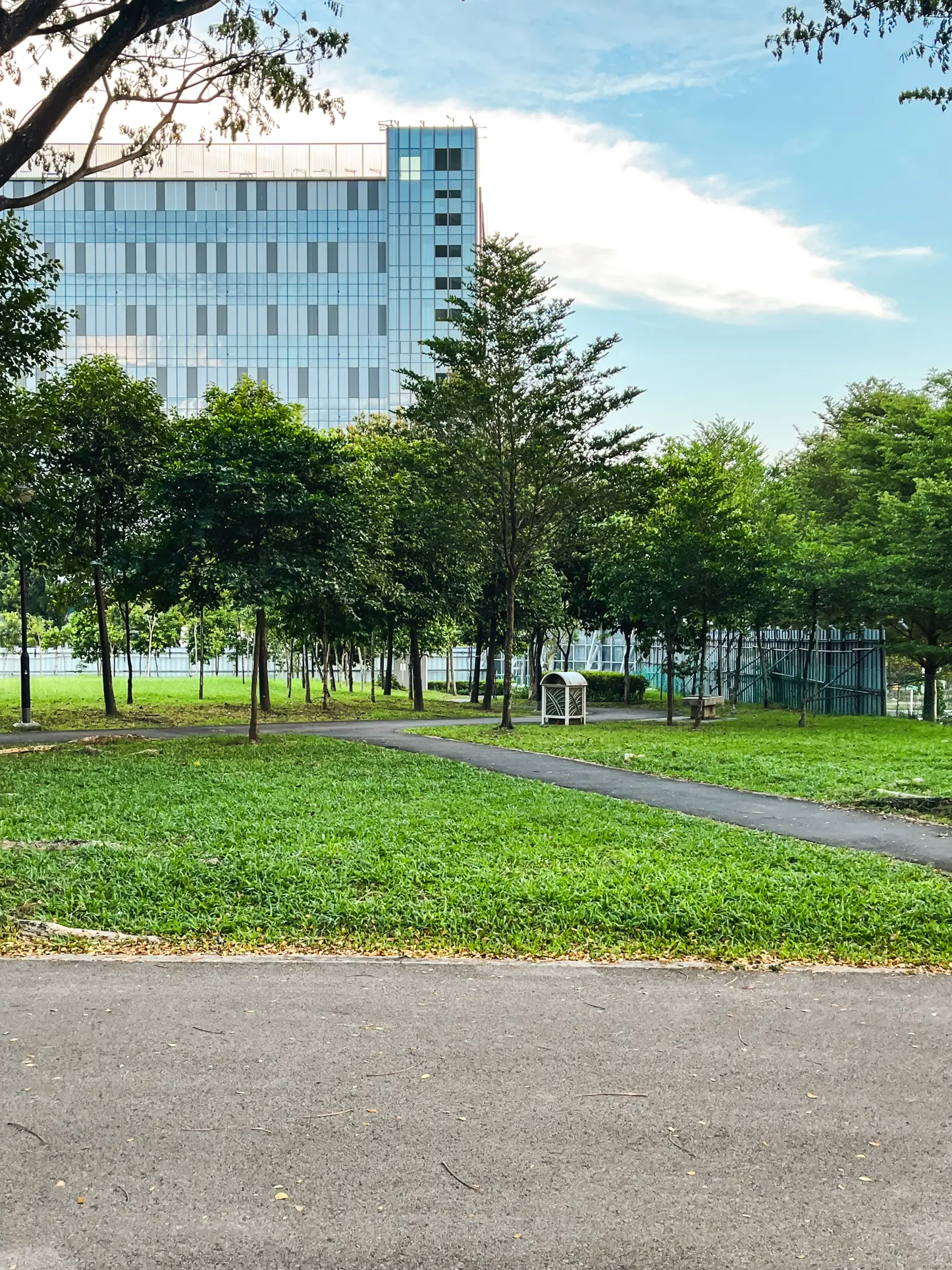 This pretty much brings me to the end of today's tour! How did you find the area? I was in two minds about it: when I drove in and saw the road and parking situation, I felt a headache coming on. However, when I walked through the windy park, I really liked it!
Let me know what you think and whether there are other estates you'd like to see featured in the comments!