Property Stories

Touring Gentle Villas: District 11 Landed Living From $3 Million (Near Novena MRT)
TJ
November 20, 2022

12

min read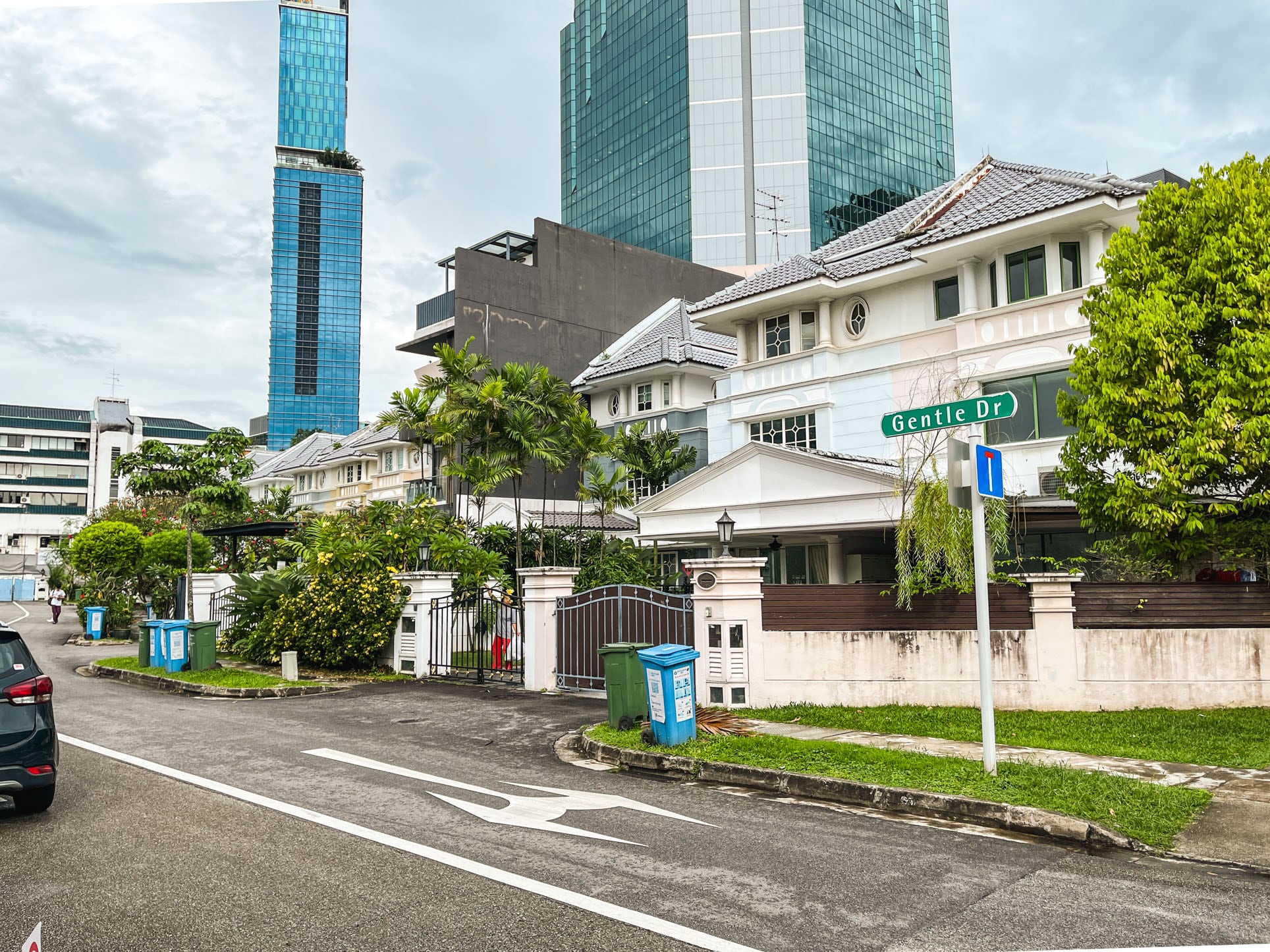 Imagine living with this cityscape just a few minutes walk from your main door!
Gentle Villas is a landed enclave in District 11, built by Far East in 1995, that first came to my attention during the COVID lockdown. It's a collection of 71 houses, mostly semi-Ds, with units selling for $2million+ in 2020 and 2021. If you've been following this series of landed tours for a while, you'll know there is a catch: the properties are 99-year leasehold. However, even so, at that price point, I felt that it was worth checking out, given the location and the fact that it was a semi-detached house. So off to D11 I went!
Note: however, the last 2 sales of houses in the area had risen to $3.45 million and $3.4 million (July and September 2022 respectively.) Based on sales records, during the same time period, the next cheapest properties sold in the vicinity were a semi-D at Chancery Lane for $7.5 million and a terrace house at Goldhill Place for $6.3 million. (Freehold, of course.)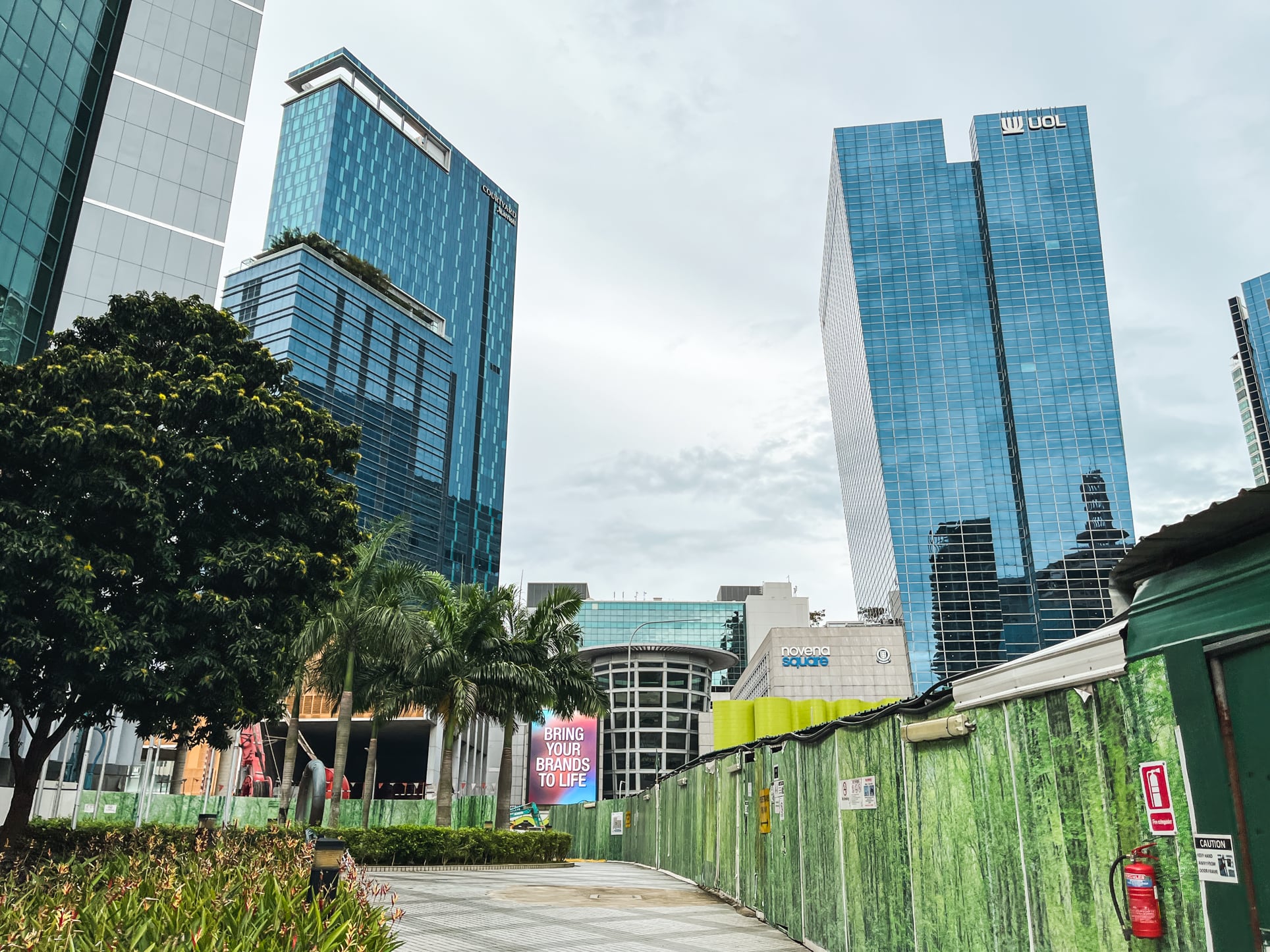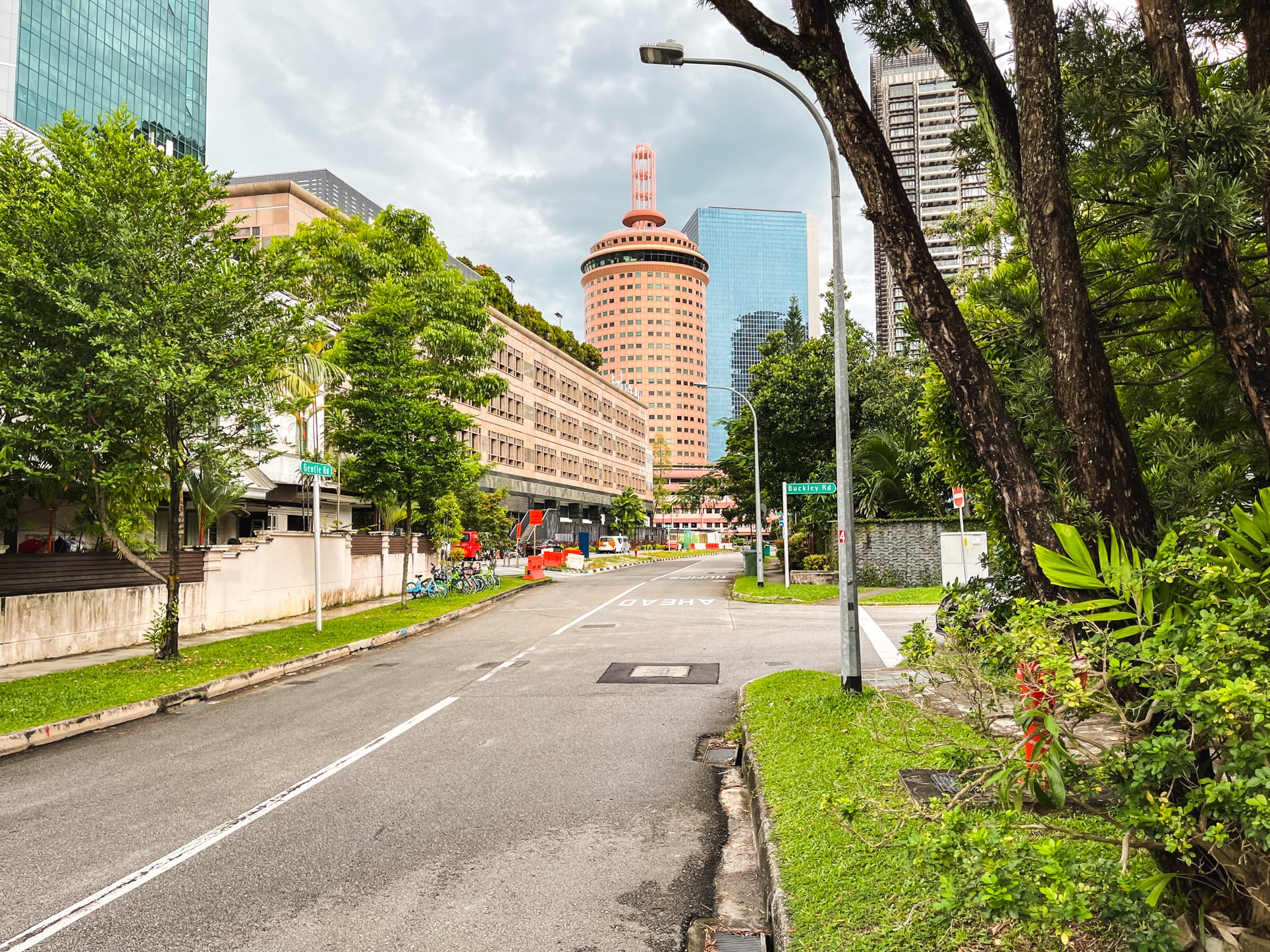 The short beige building on the left is Revenue House, where you can find Singapore Customs, ACRA and IRAS. There is also Trilogic Fitness and a post office. If you turn out to the left before Revenue House, you will be brought to Thomson Road, where you can find some restaurants, such as Celine's Gelato, Novena Steamboat Delight and Hong Kong Street Family Restaurant.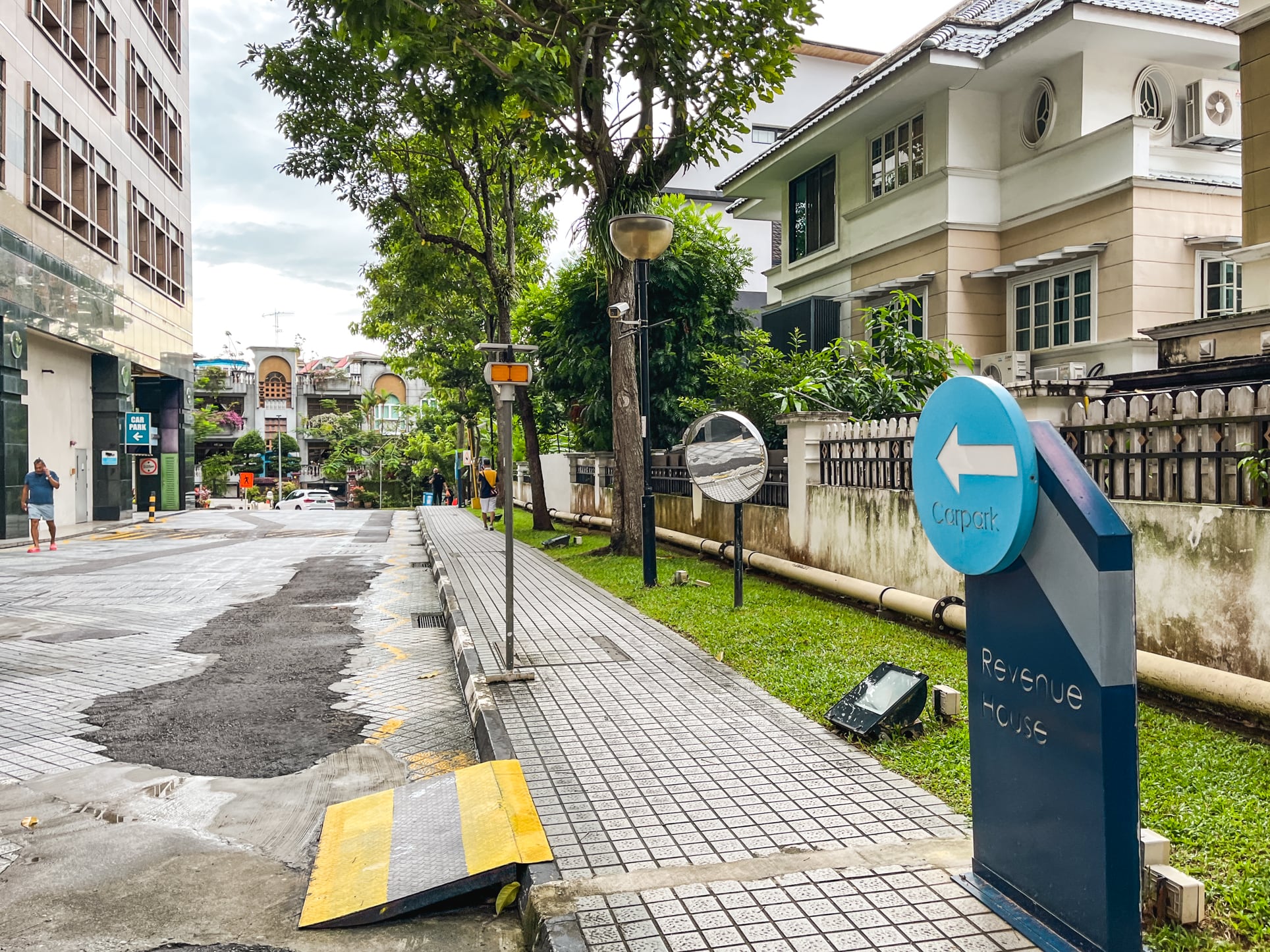 Unfortunately, because of the massive construction work at the (very busy) junction of Thomson Road and Newton Road, the area is kind of a mess and it's hard to walk (efficiently) from the houses towards the shophouses or to get to the other side of Thomson Road.
Note: having said that, despite Gentle Villas being situated so close to the construction site, I couldn't actually hear any pounding or construction noise when inside the landed enclave.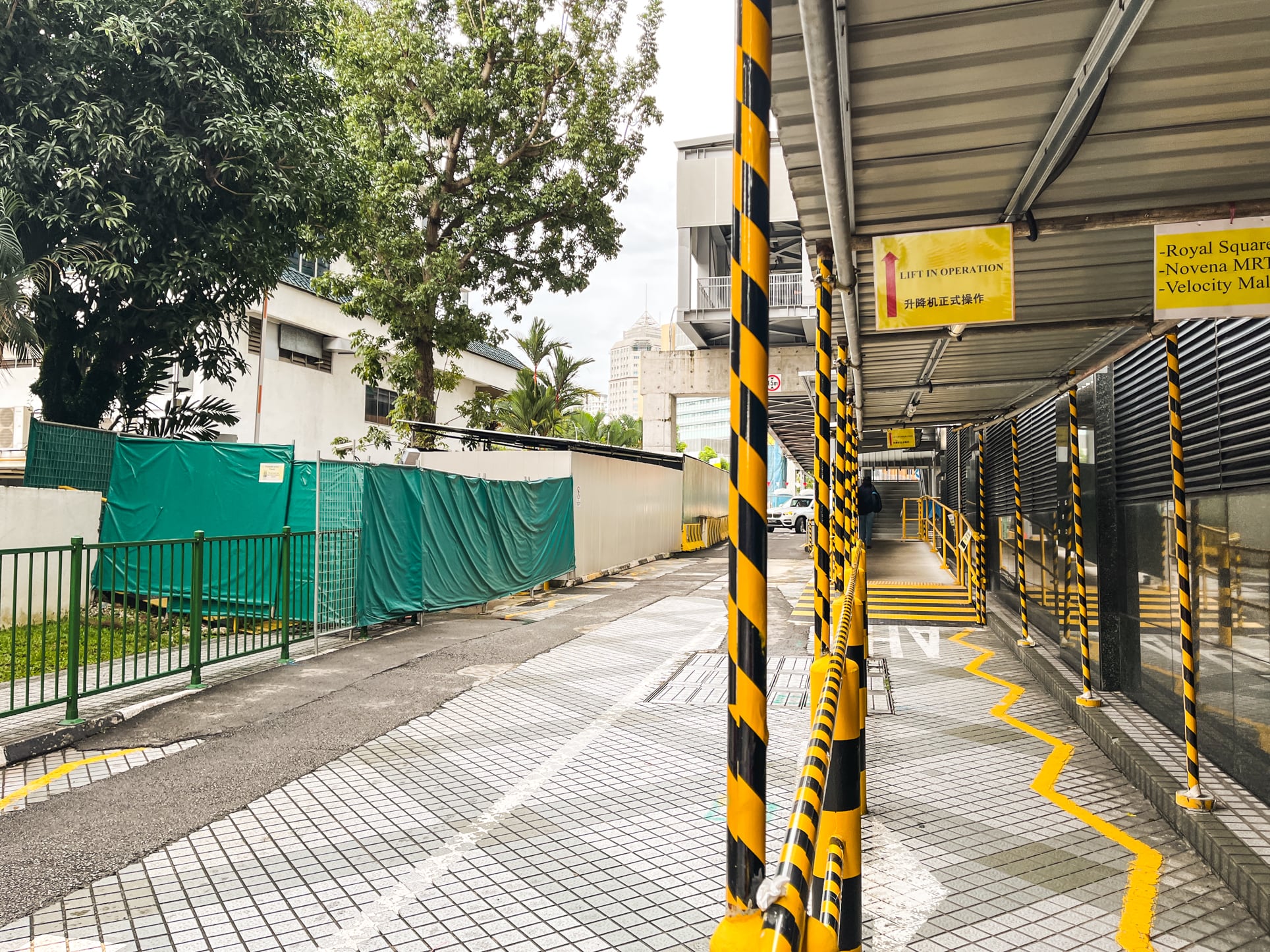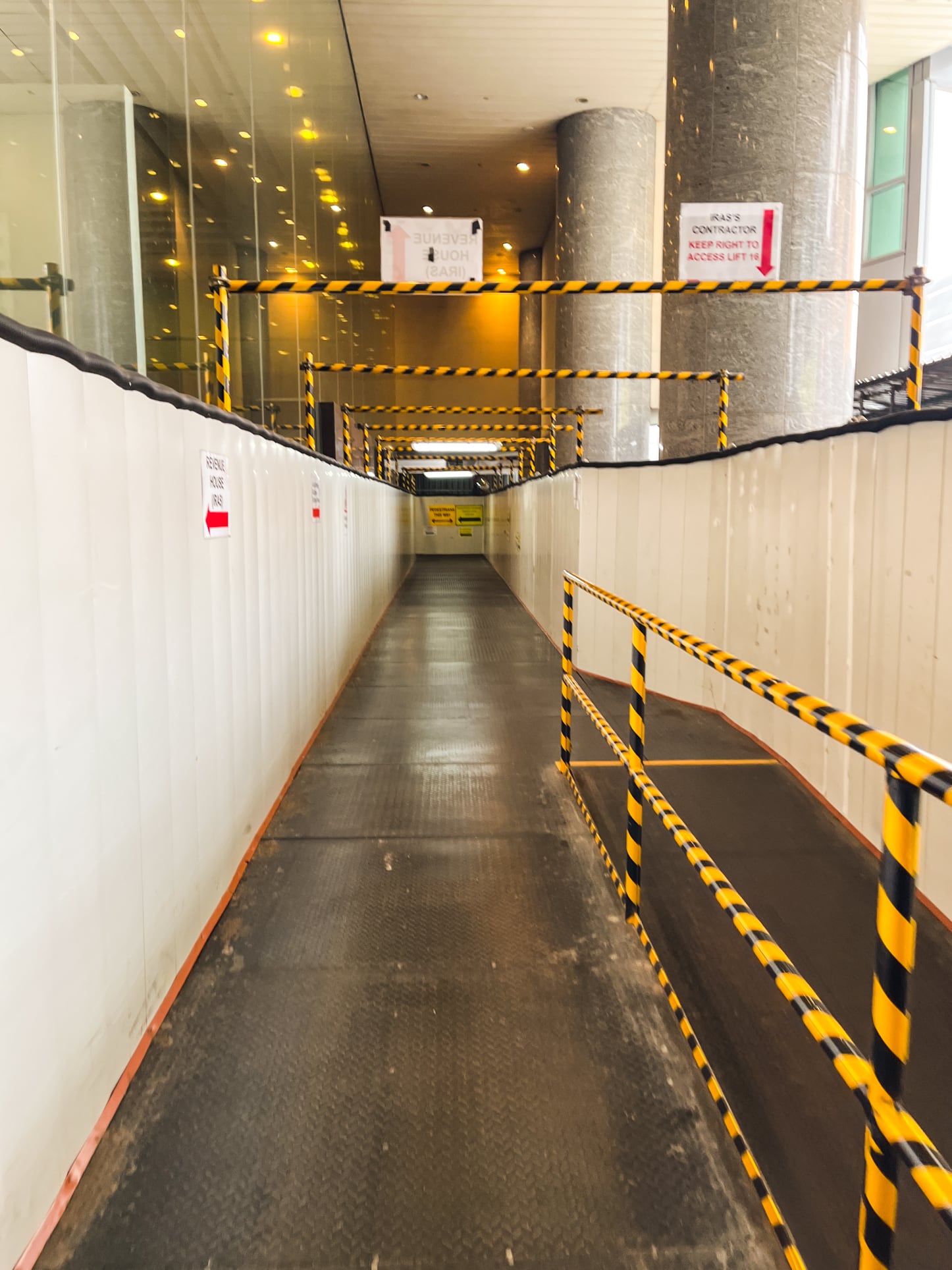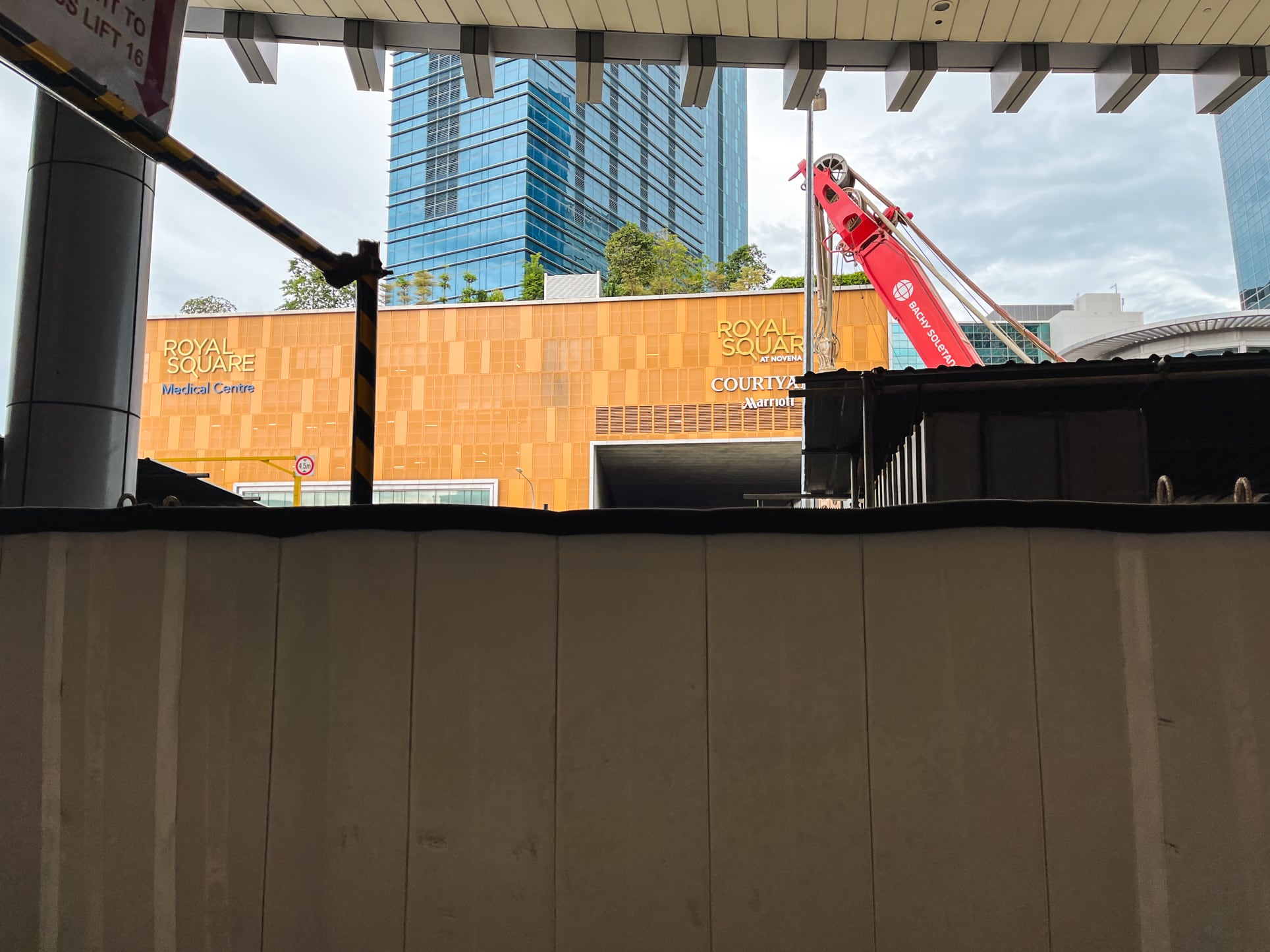 Royal Square Novena is connected to other malls such as Velocity and Novena Square 2. There are a lot of amenities in these malls, such as Don Don Donki, Guardian, BreadTalk, Song Fa Bak Kut Teh, Decathlon and Cold Storage.
Circling back to the other entrance/exit of Gentle Villas, which leads to Newton Road (and is where I took the photo with Revenue House on the left at the start of the tour), this is what we see.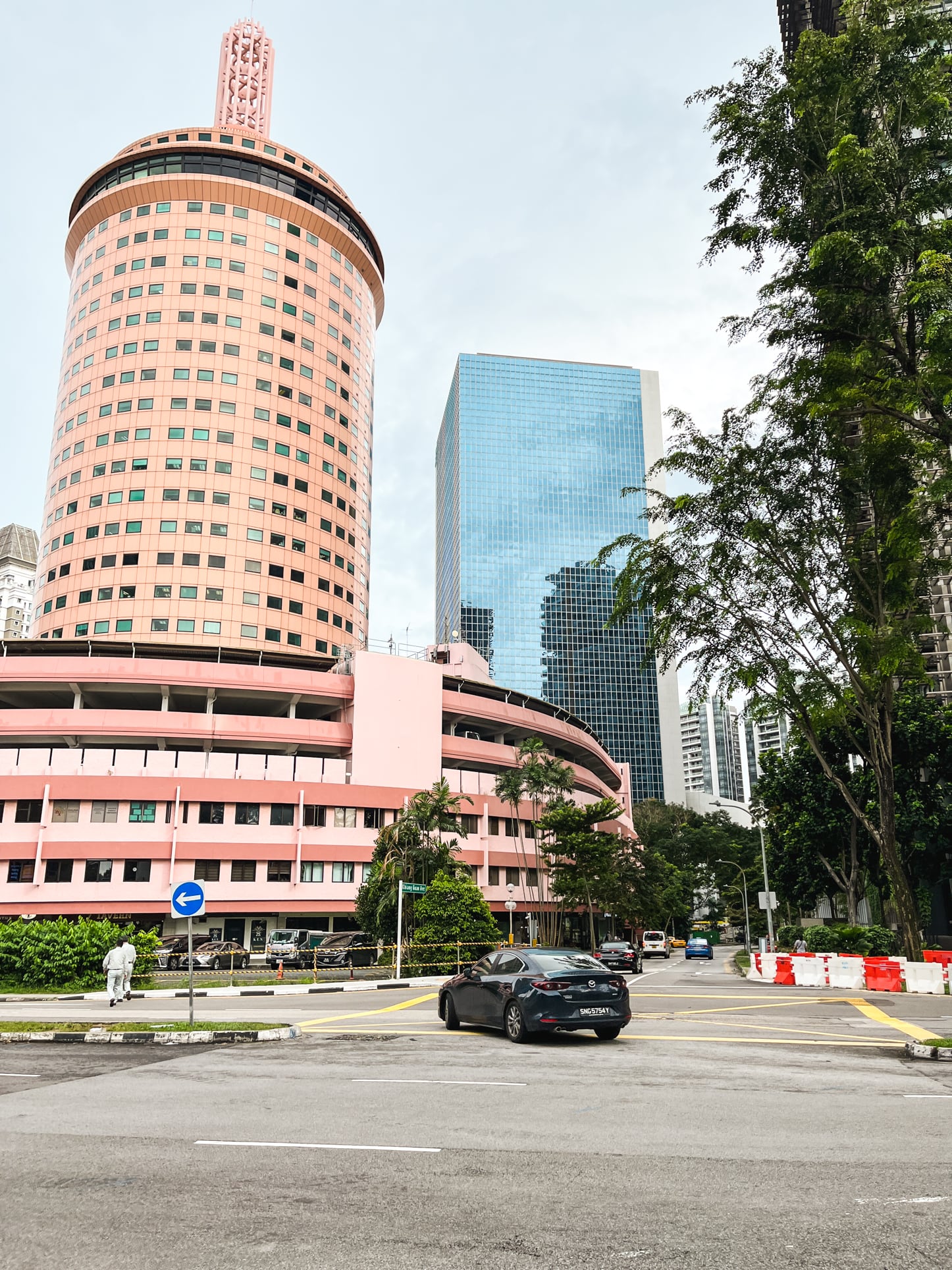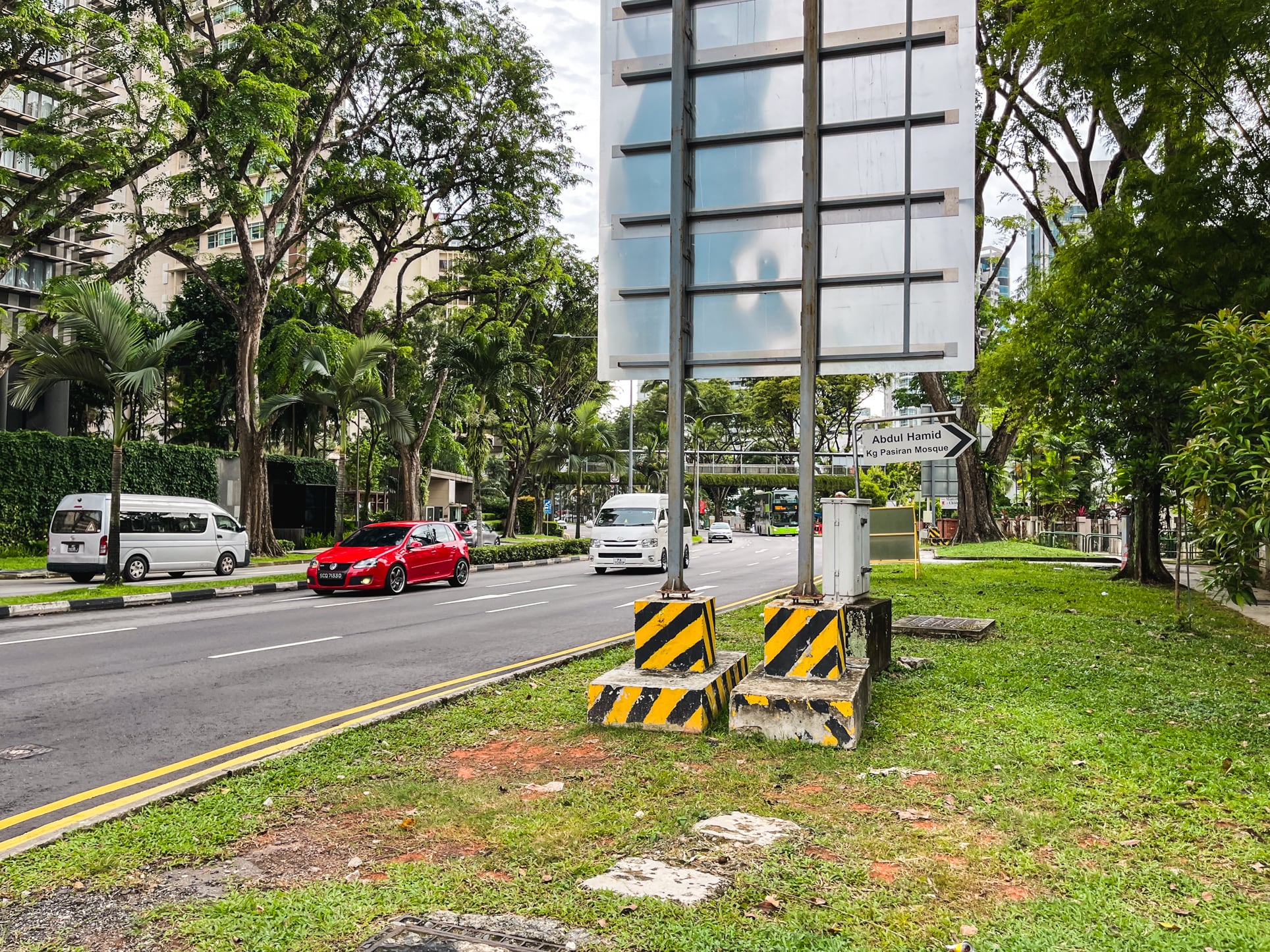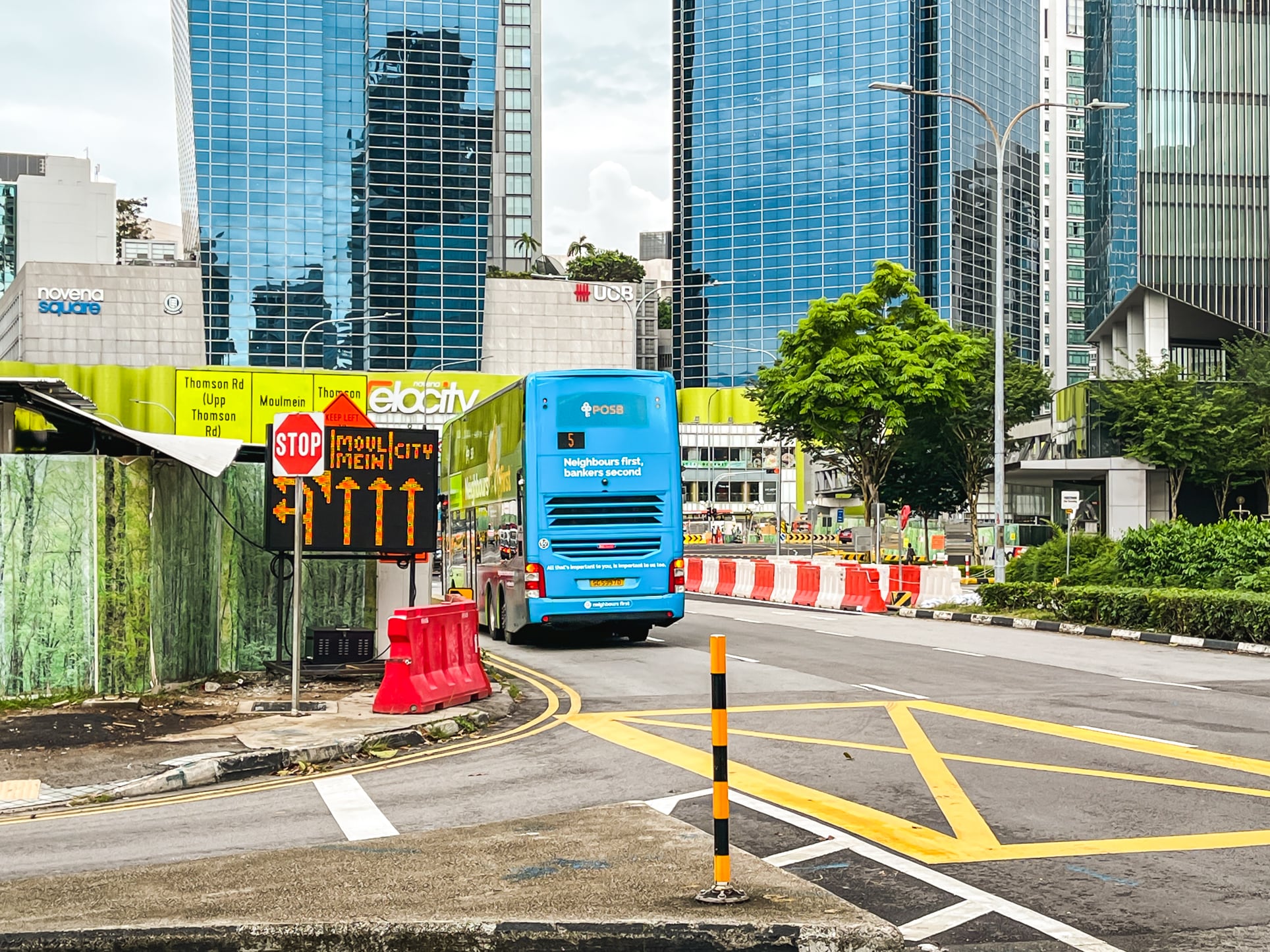 However, construction won't last forever. The closures we currently see are due to the construction of the North South Expressway, which is set to be completed in 2026. You'll have to decide whether it's worth it putting up with the temporary inconvenience for the central location and plethora of amenities available in the area.
Now that we've seen the surroundings, let's make our way back to Gentle Villas.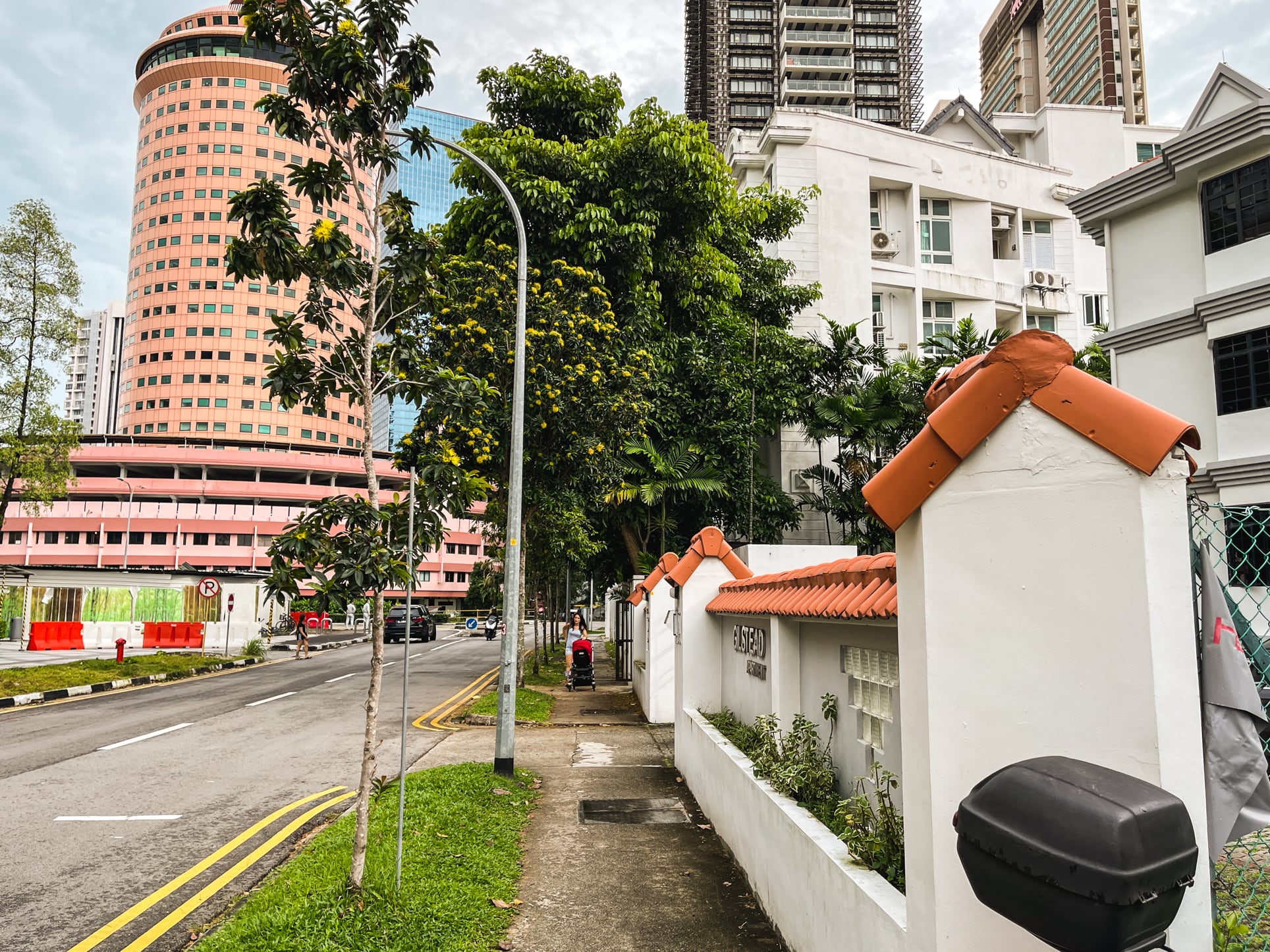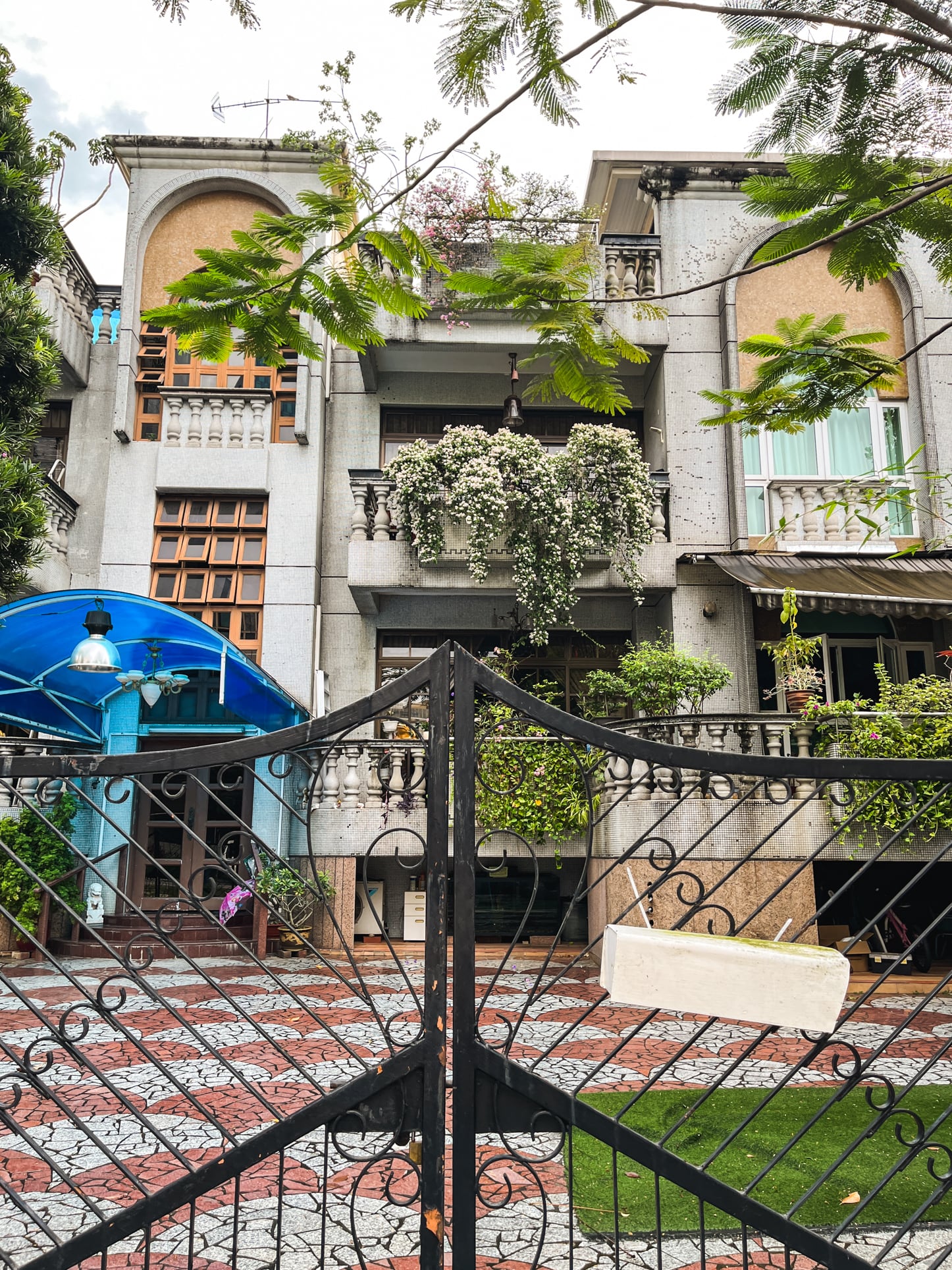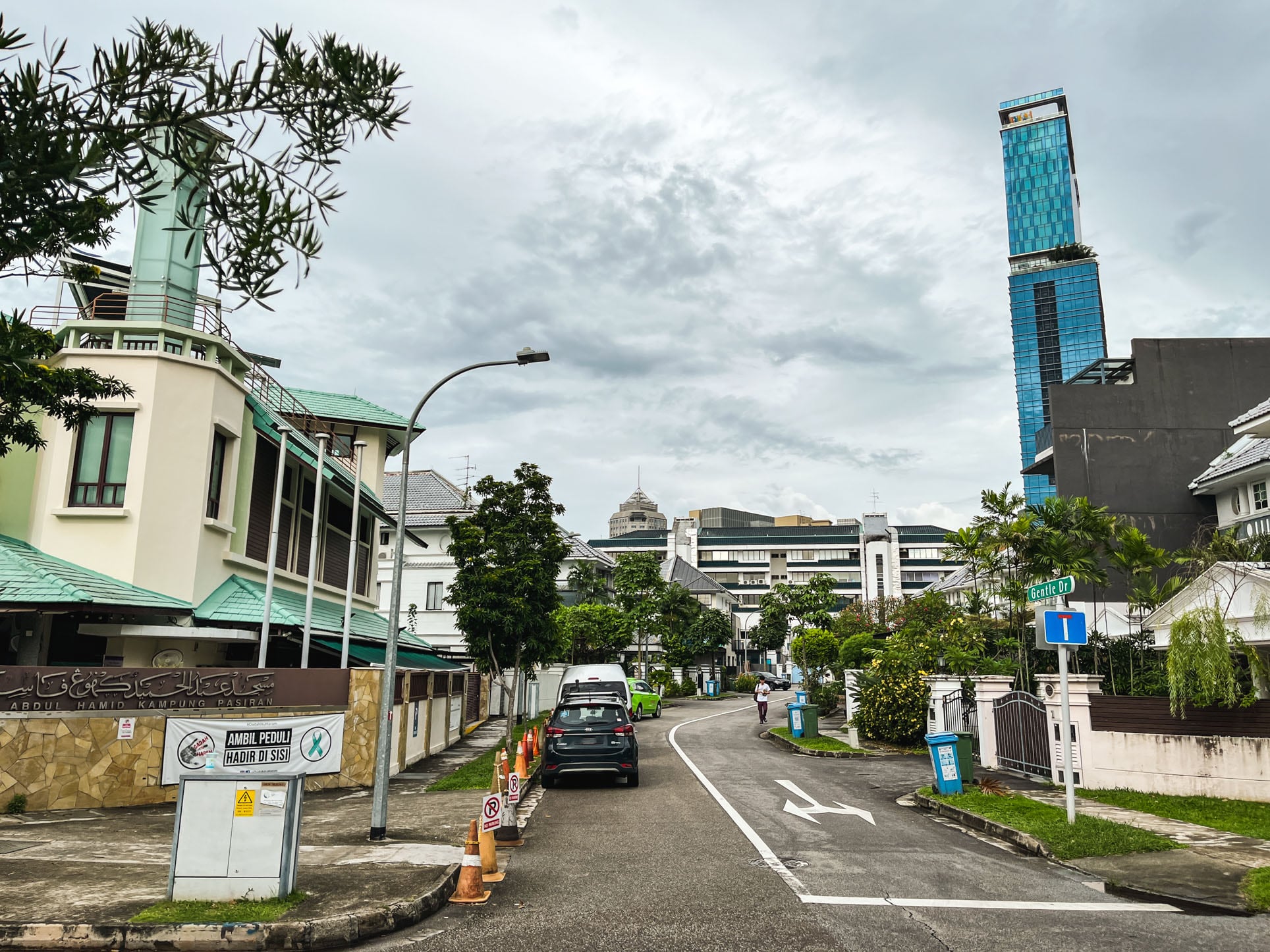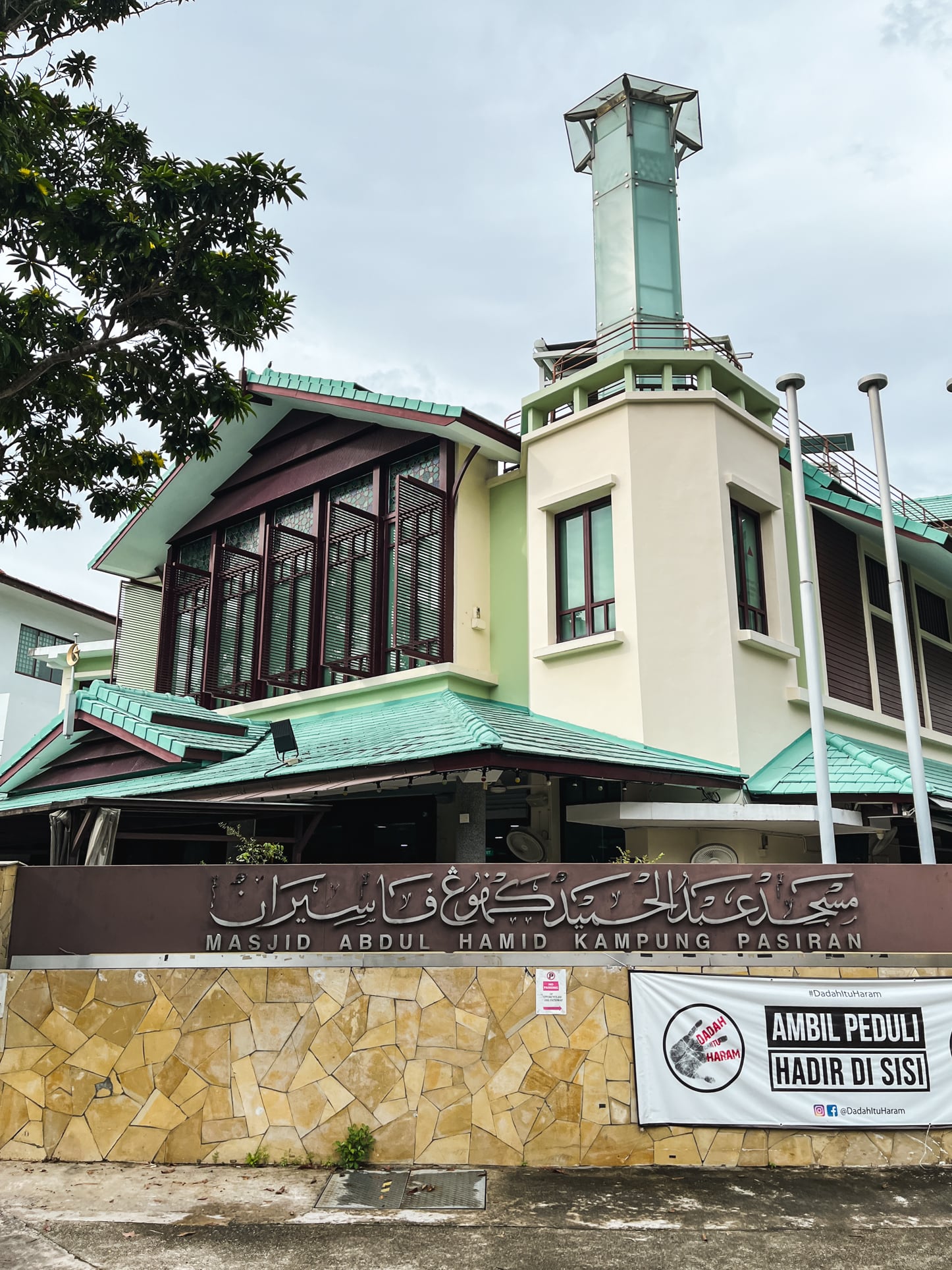 Besides the mosque, there is also a church and a school located at the other end of Gentle Villas. Seventh-Day Adventist Chinese Church, which is behind 60 and Gentle Drive but which Gentle Villas is not directly connected to. (i.e. you will need to walk out of Gentle Villas and detour around Thomson Road to get there.) If you are noise sensitive, it would be advisable to visit the area on Fridays, Sundays and whenever the school is in session to se how comfortable you are with the situation.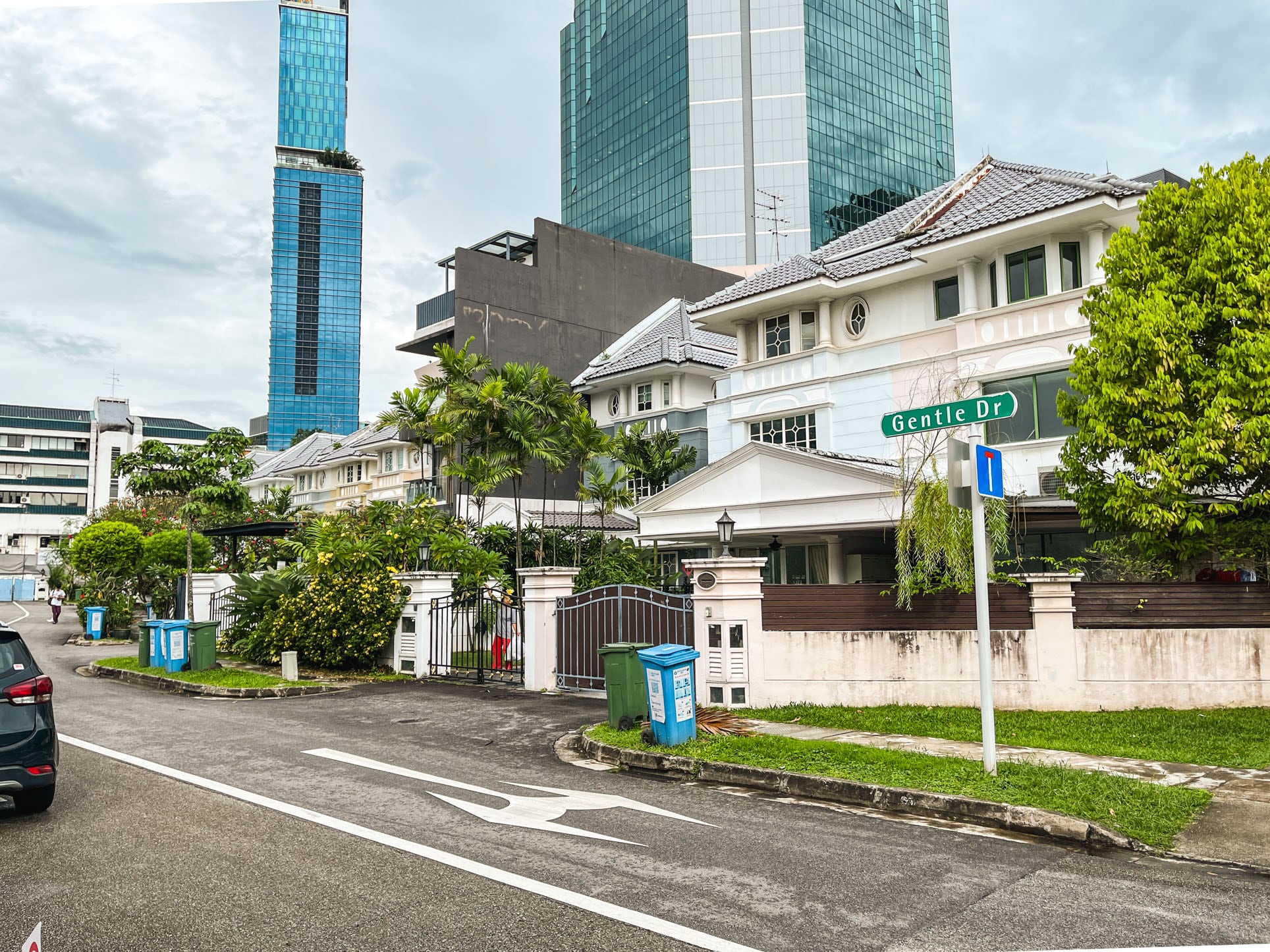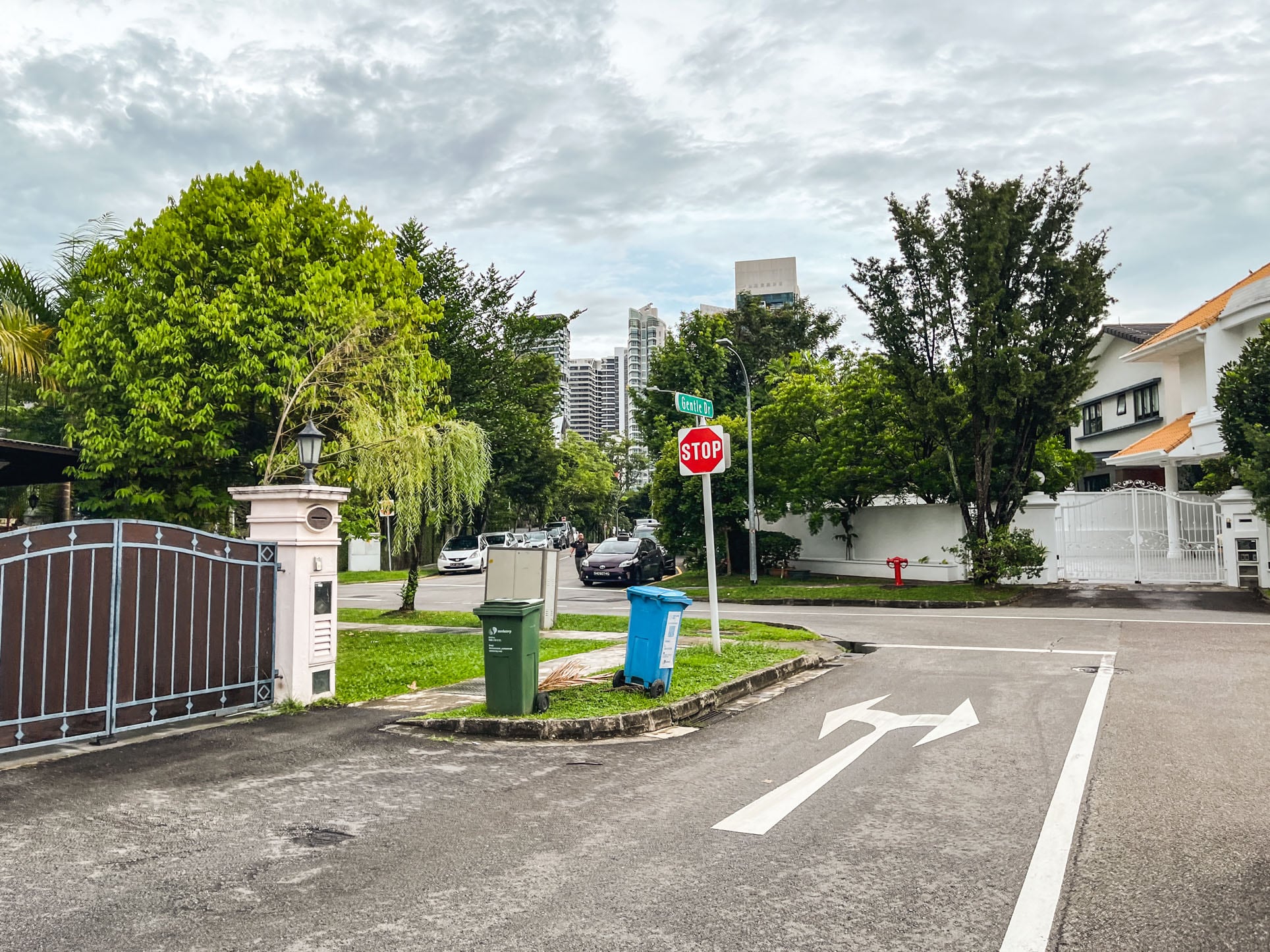 Along Buckley Road, at the time of writing, you could find freehold houses for sale ($12.9 million at the time of writing) as well as freehold condos such as Buckley 18 and Buckley Classique (about $3.6 million for a 1,410 sq ft unit at the time of writing, which gives you an idea of what alternatives you have in this area for the price of the Gentle Villa semi-D.) A bigger condo unit (3,563 sq ft) was going for $7.18 million FYI.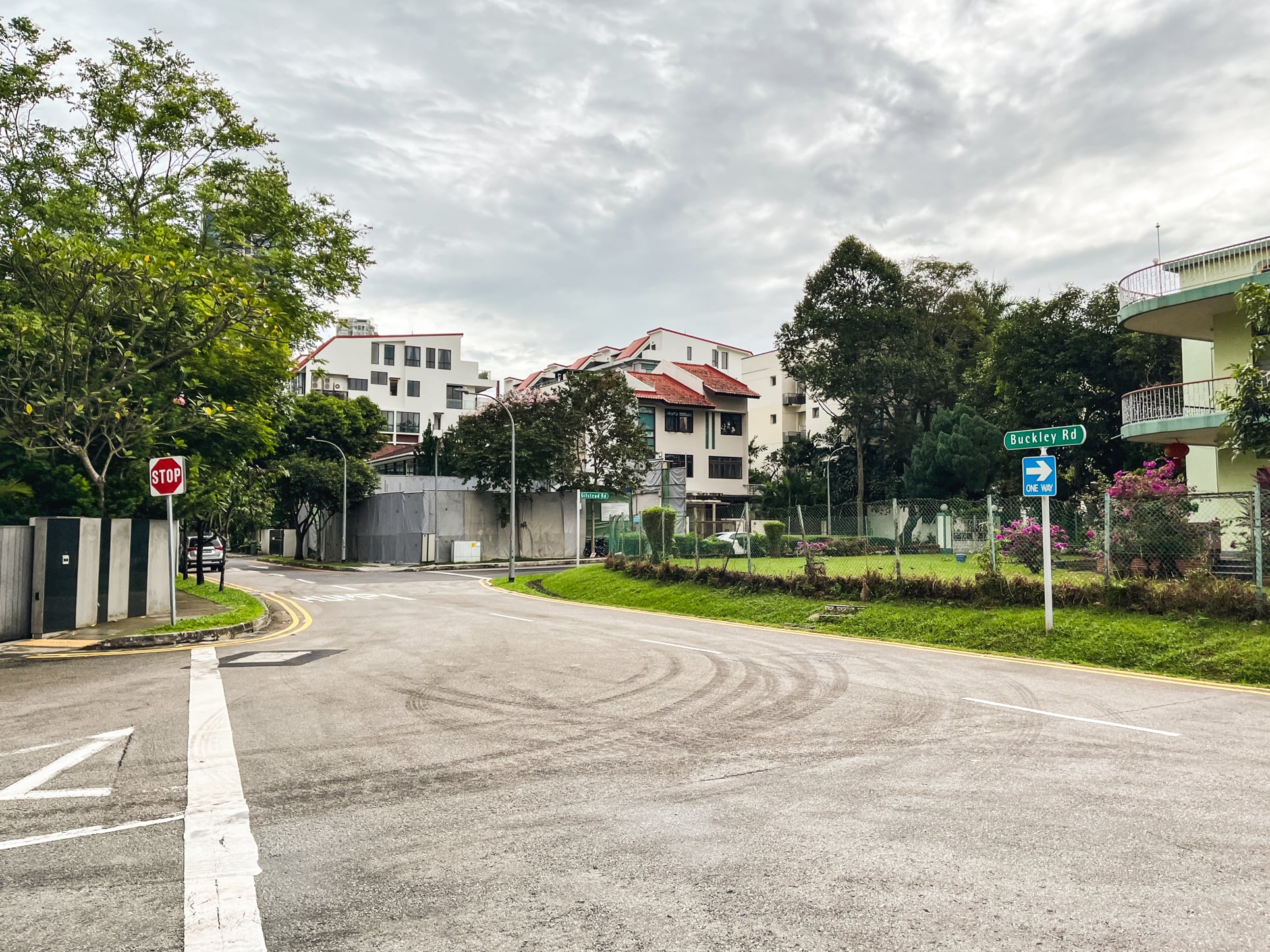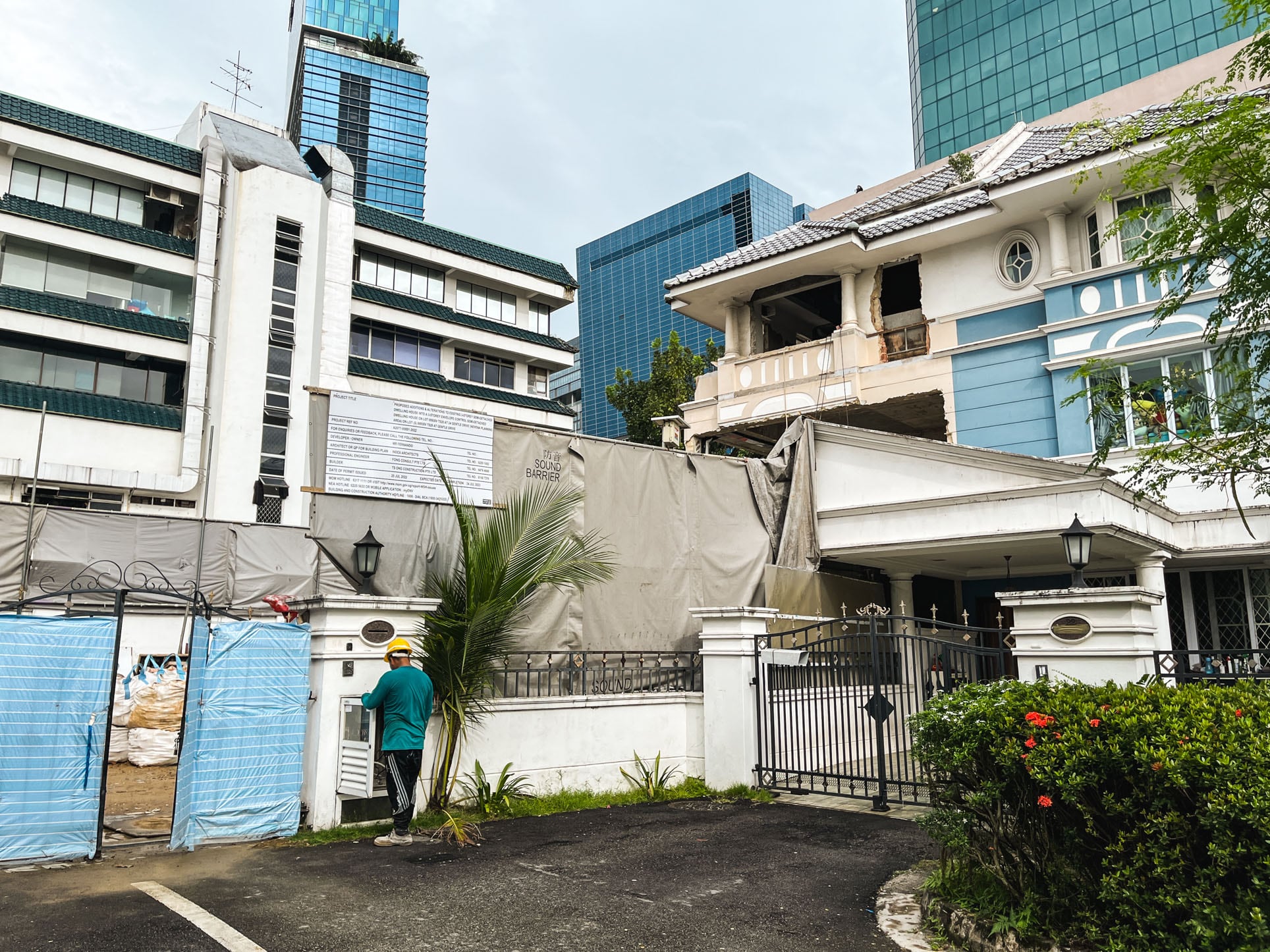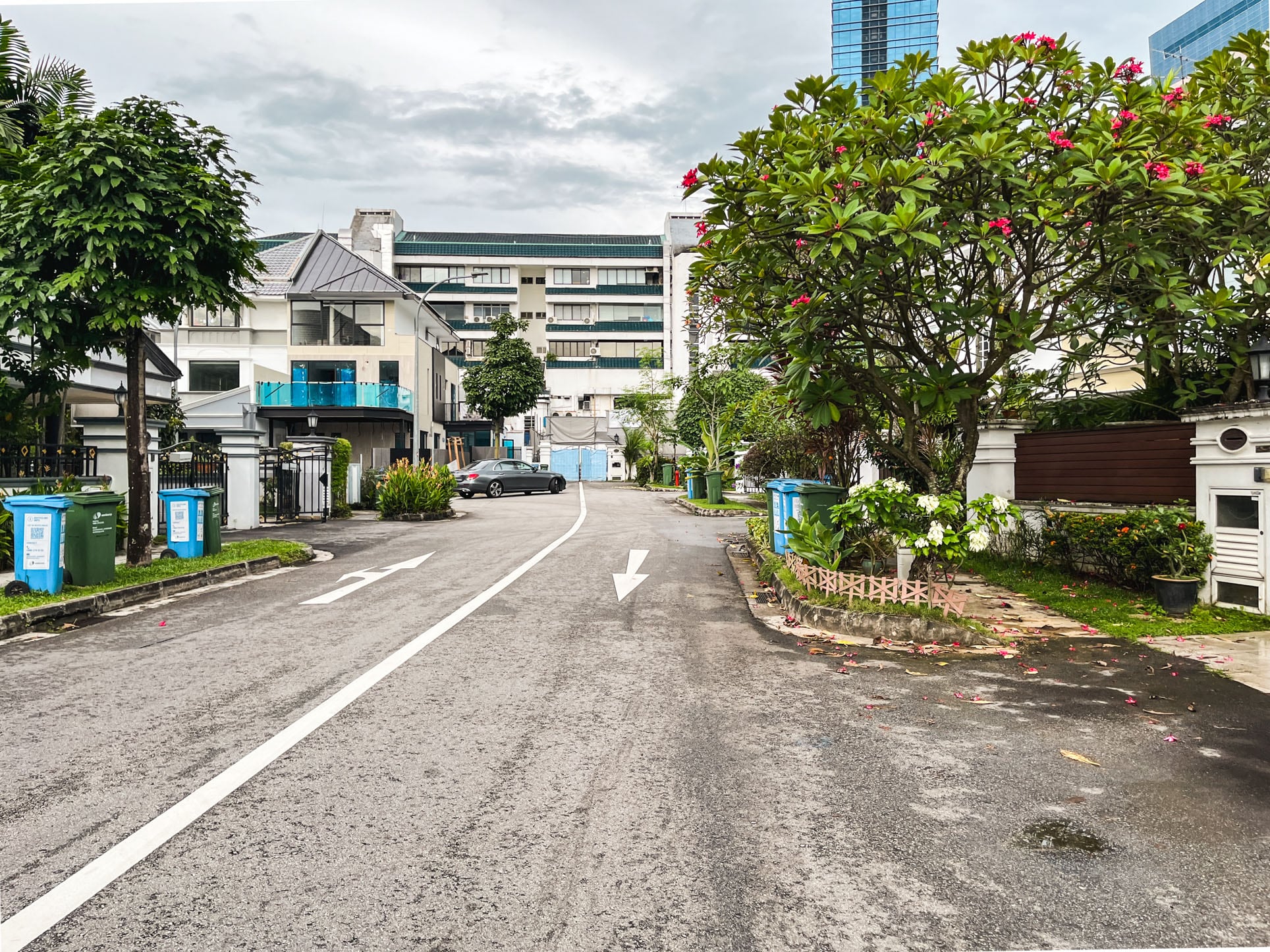 Read this next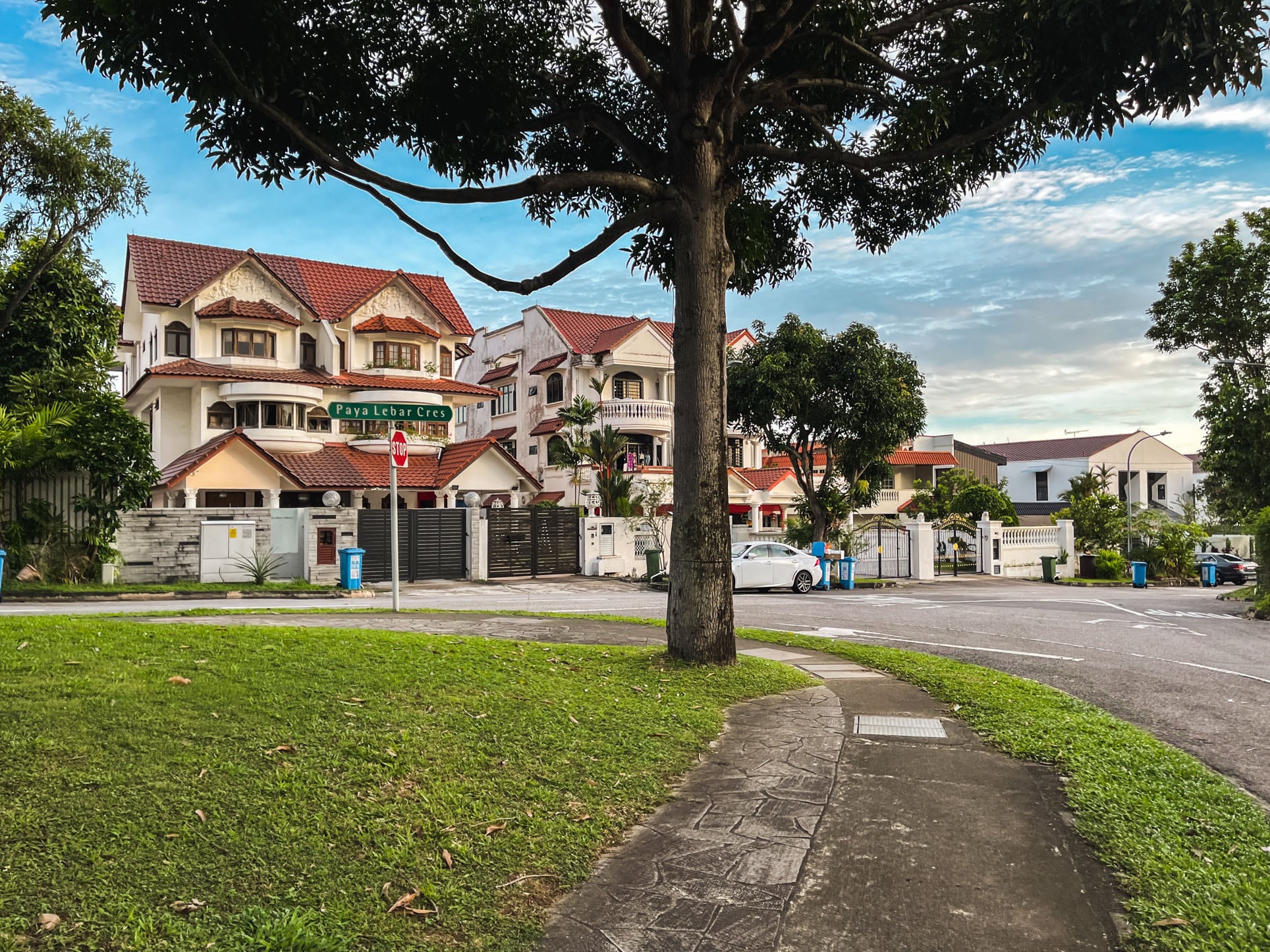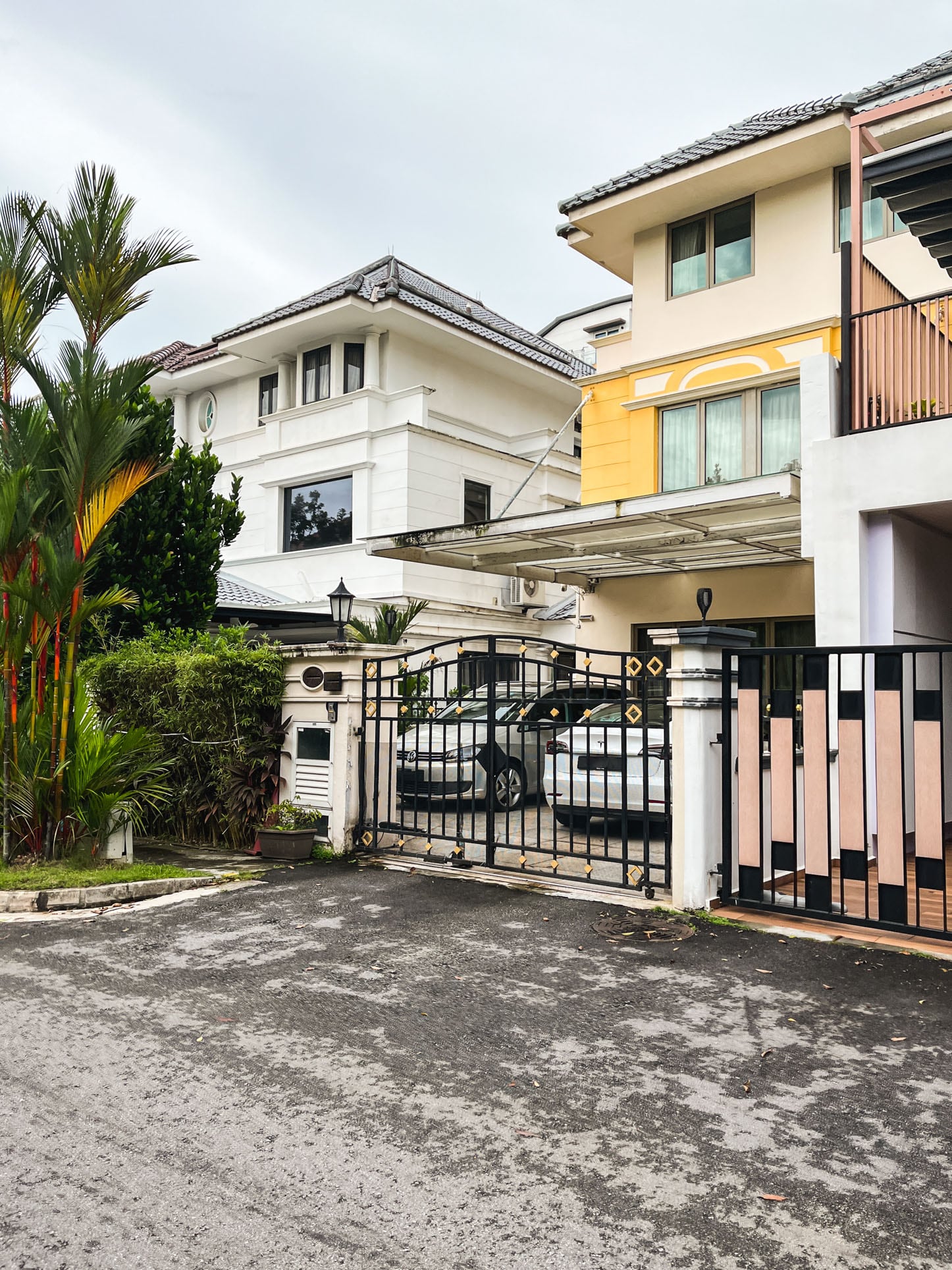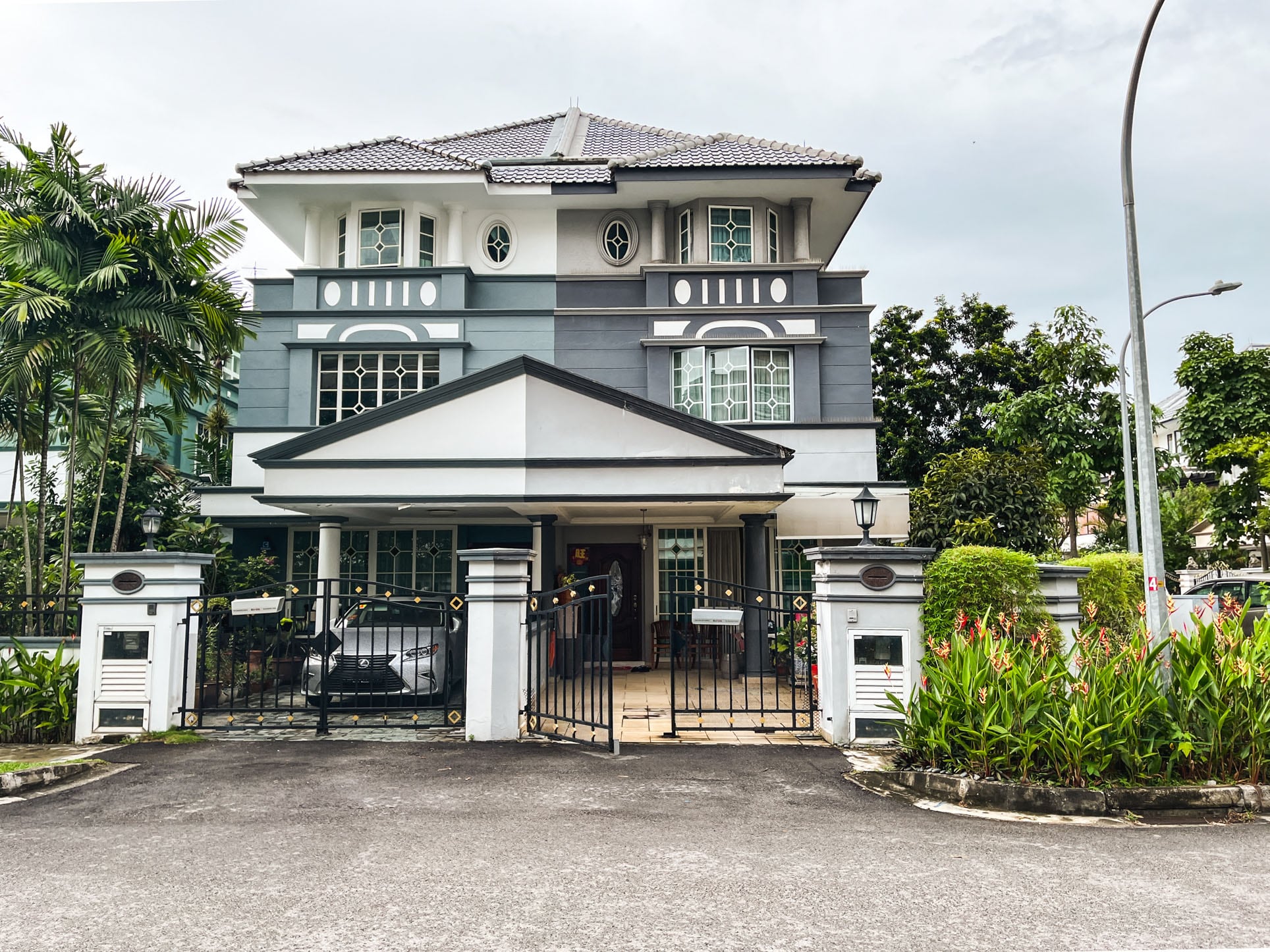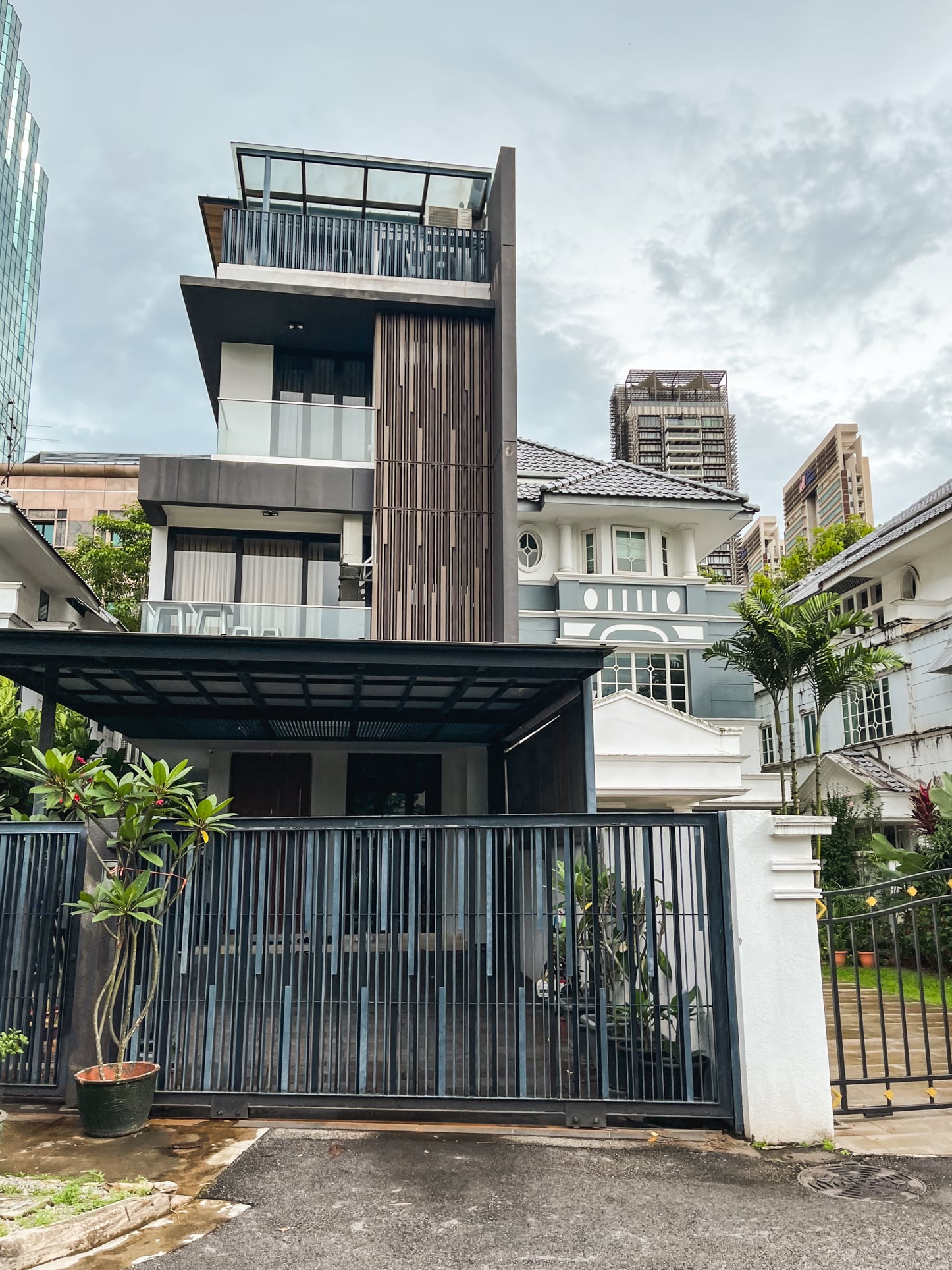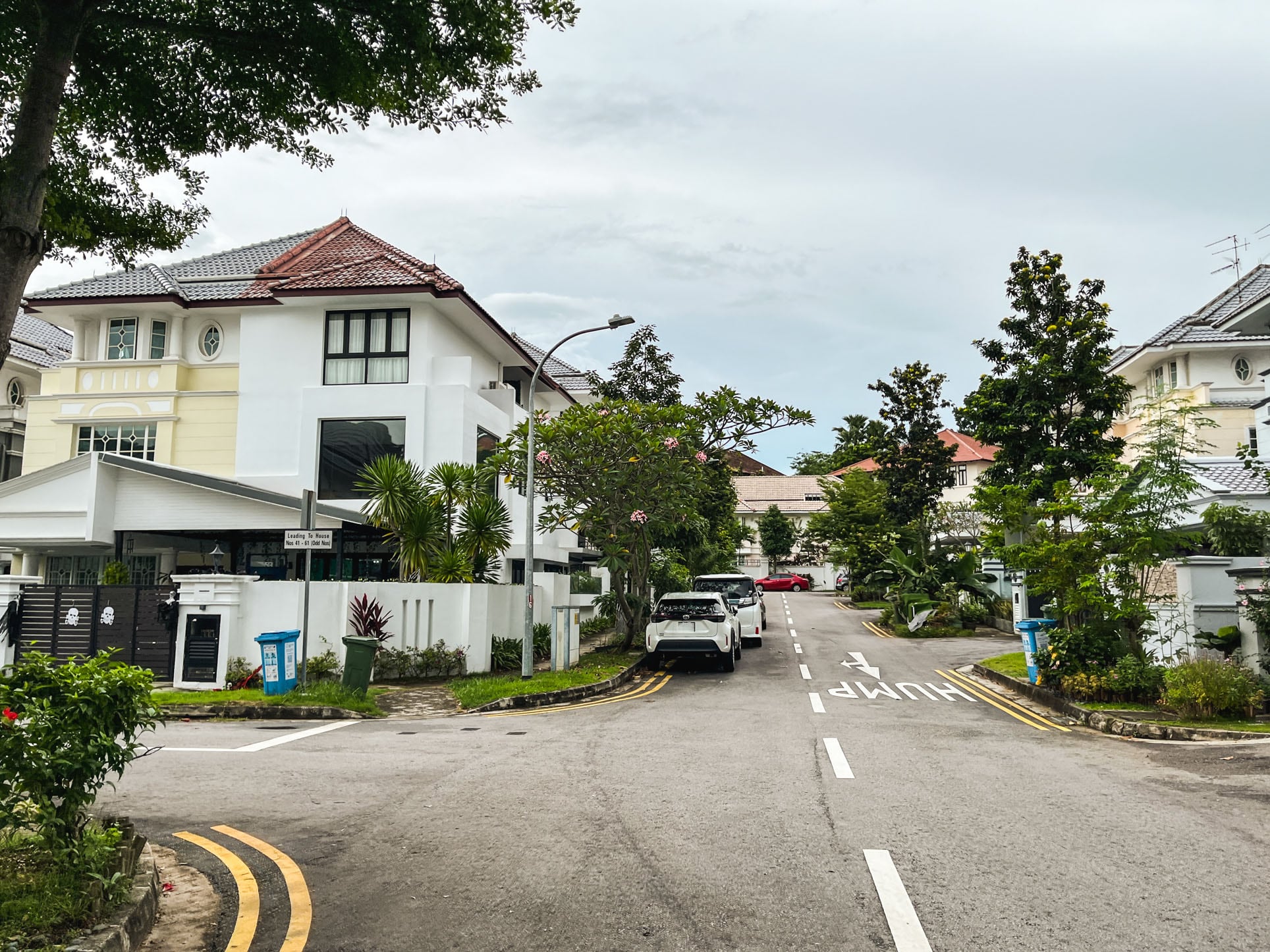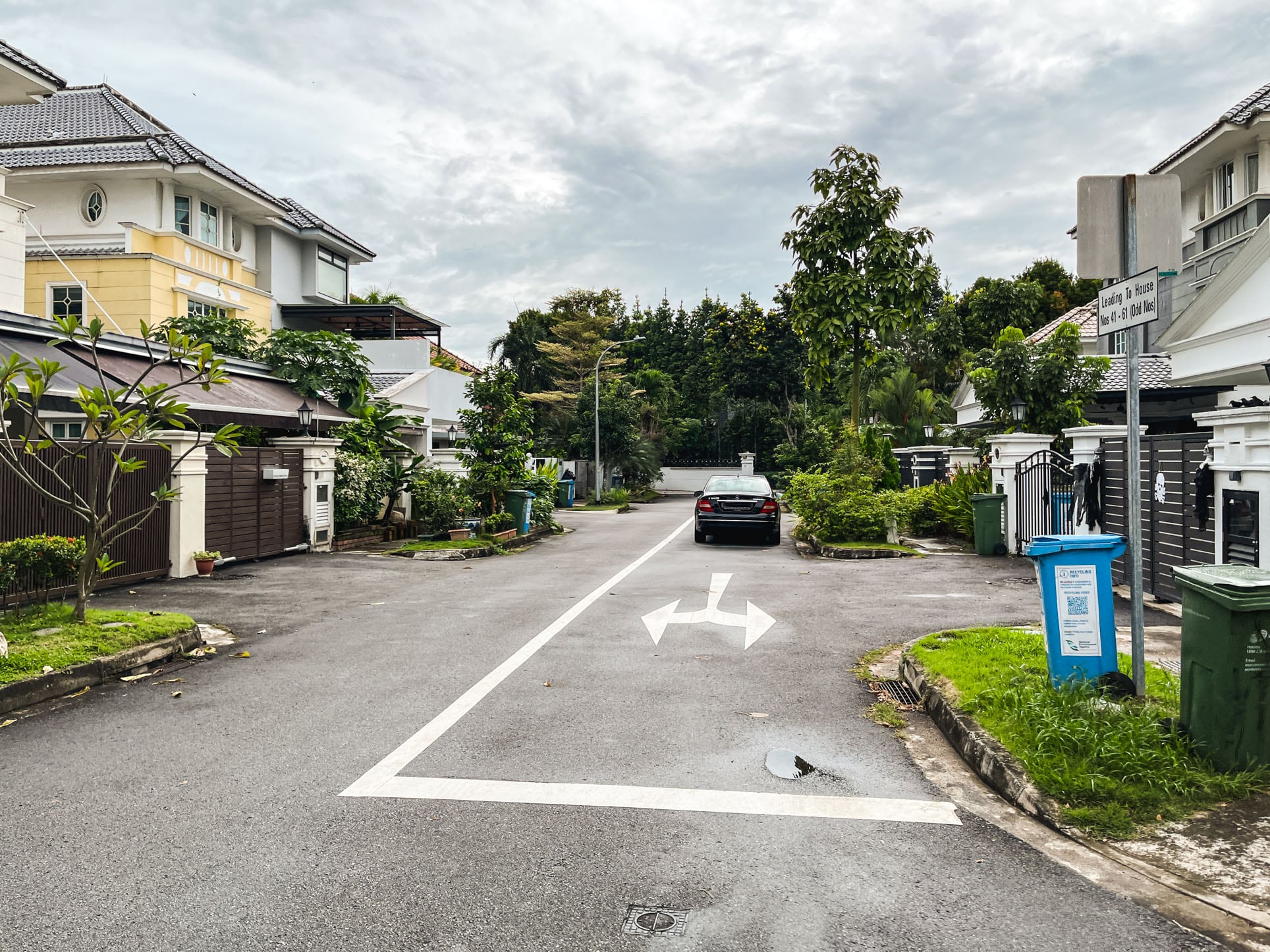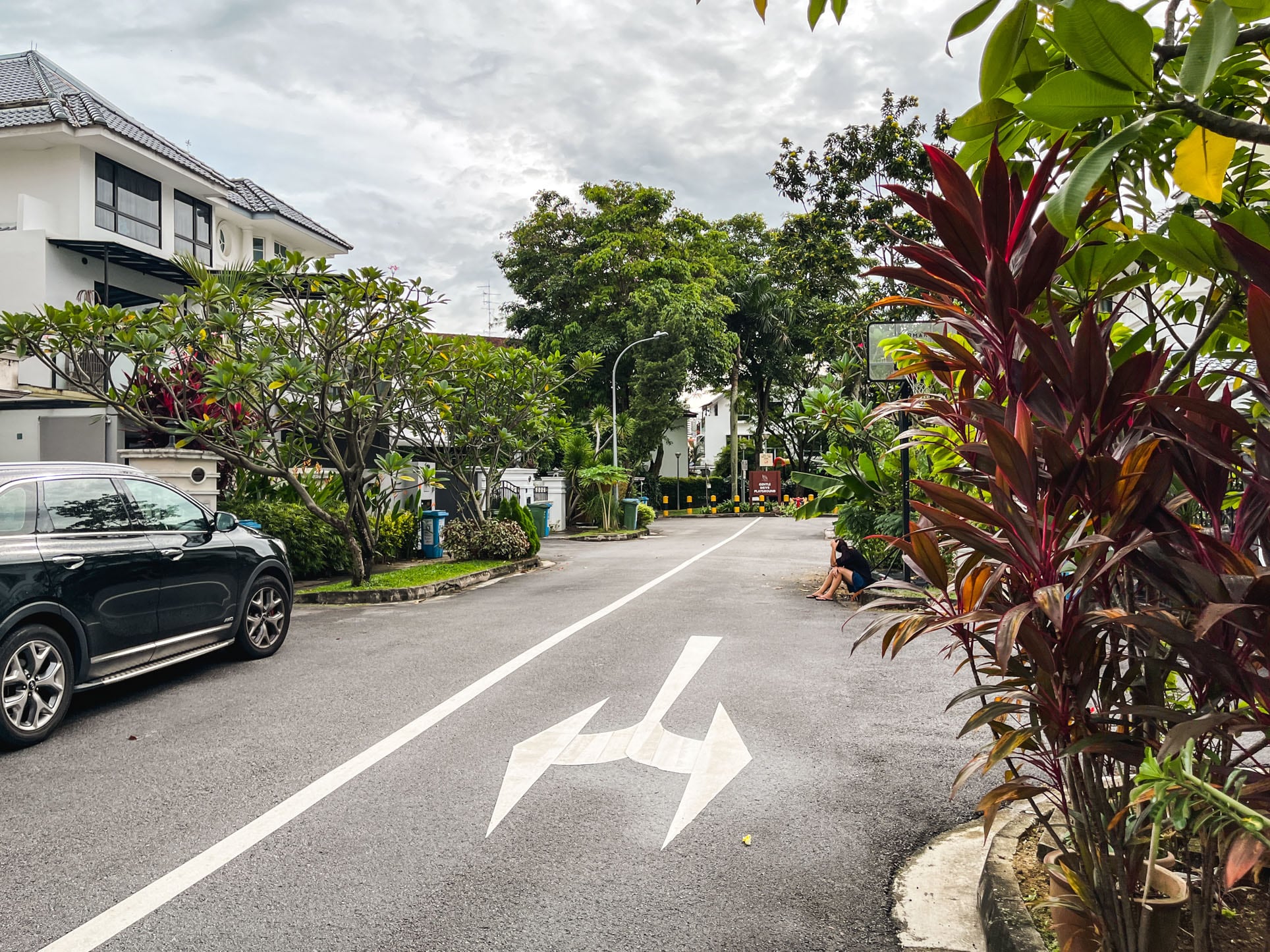 Gentle Drive Playground separates the bigger houses of Bukit Tunngal Road from the houses of Gentle Villa. (You can see one of the Bukit Tunggal houses in the distance in the photo below.)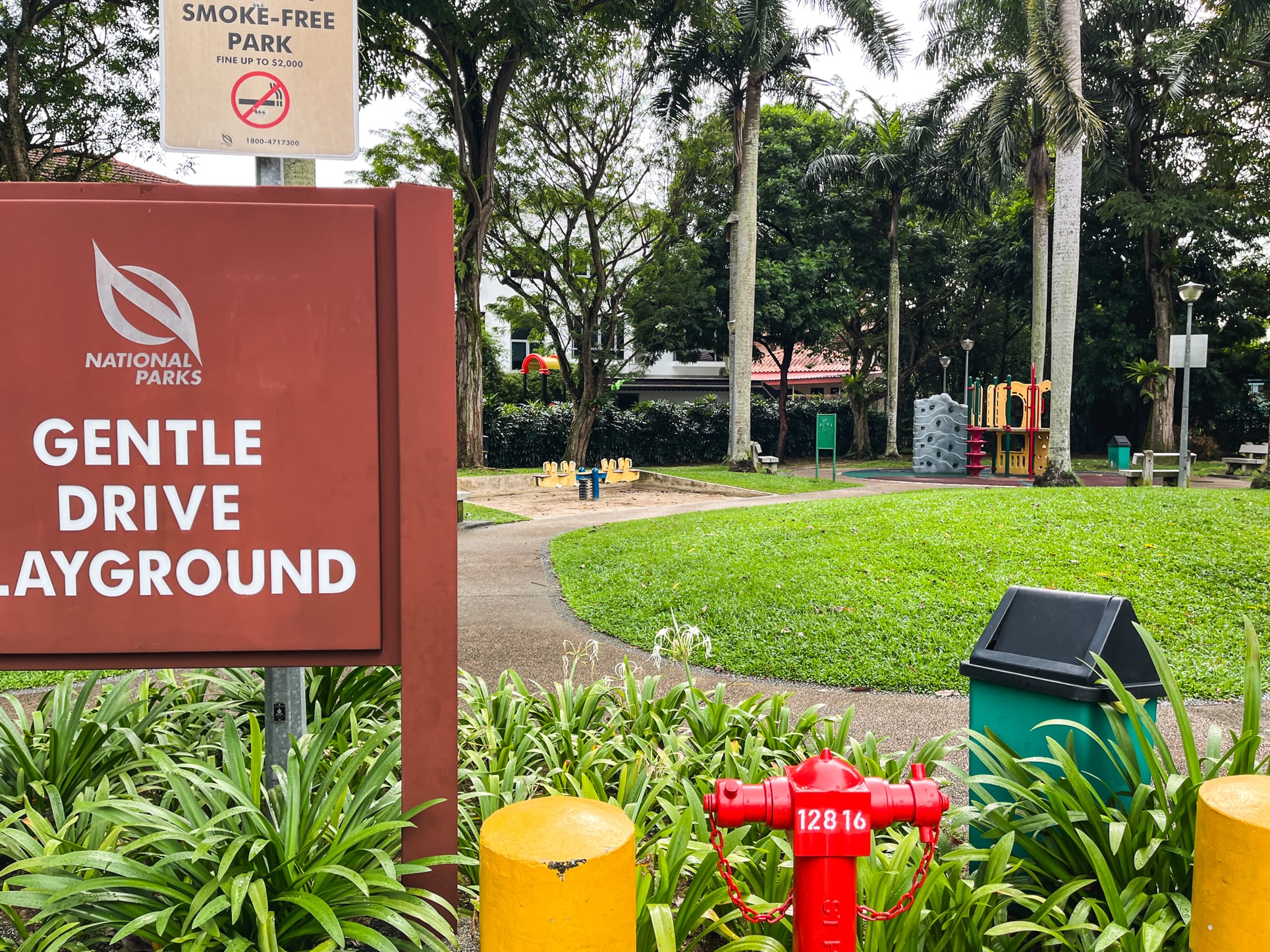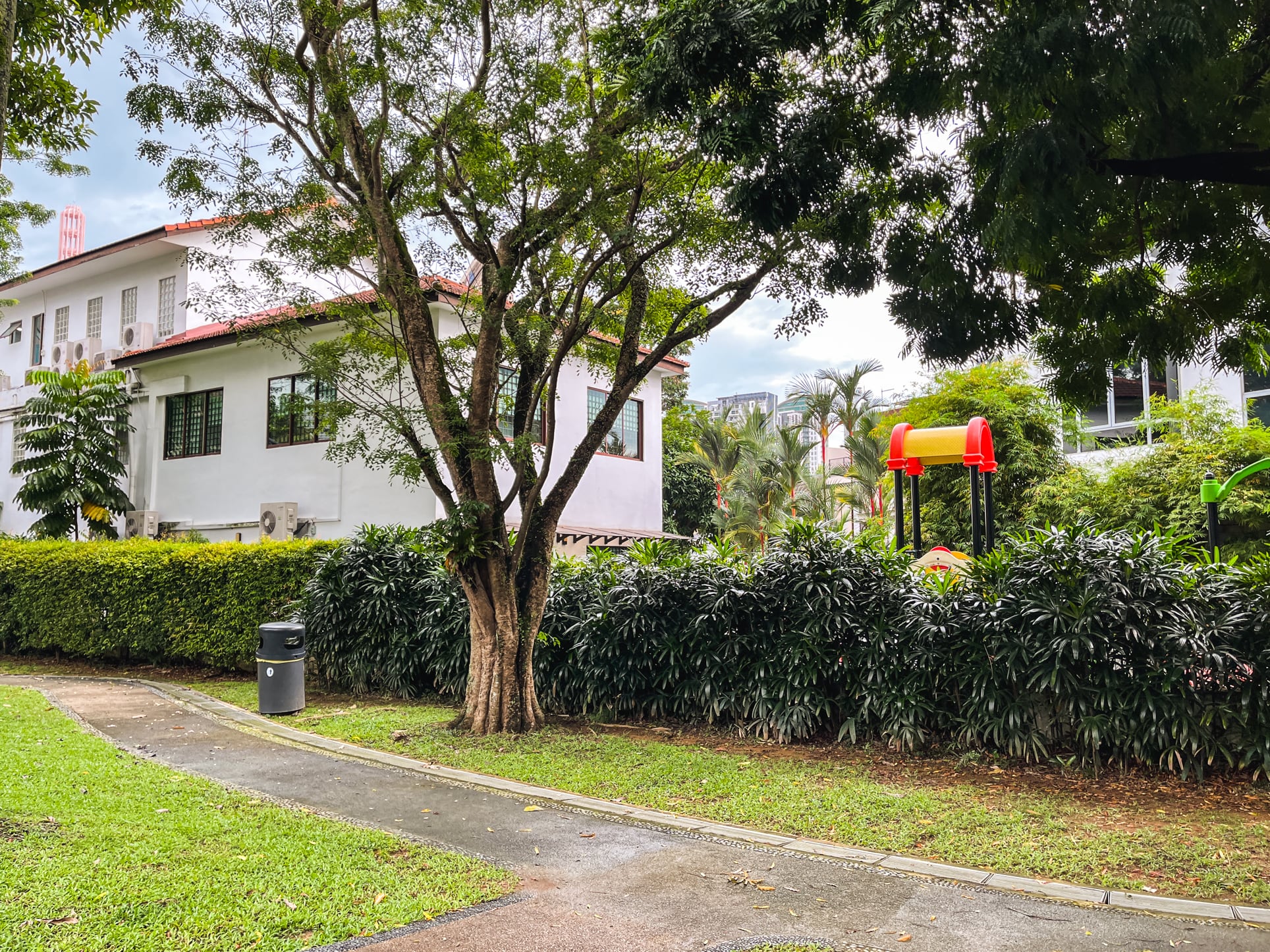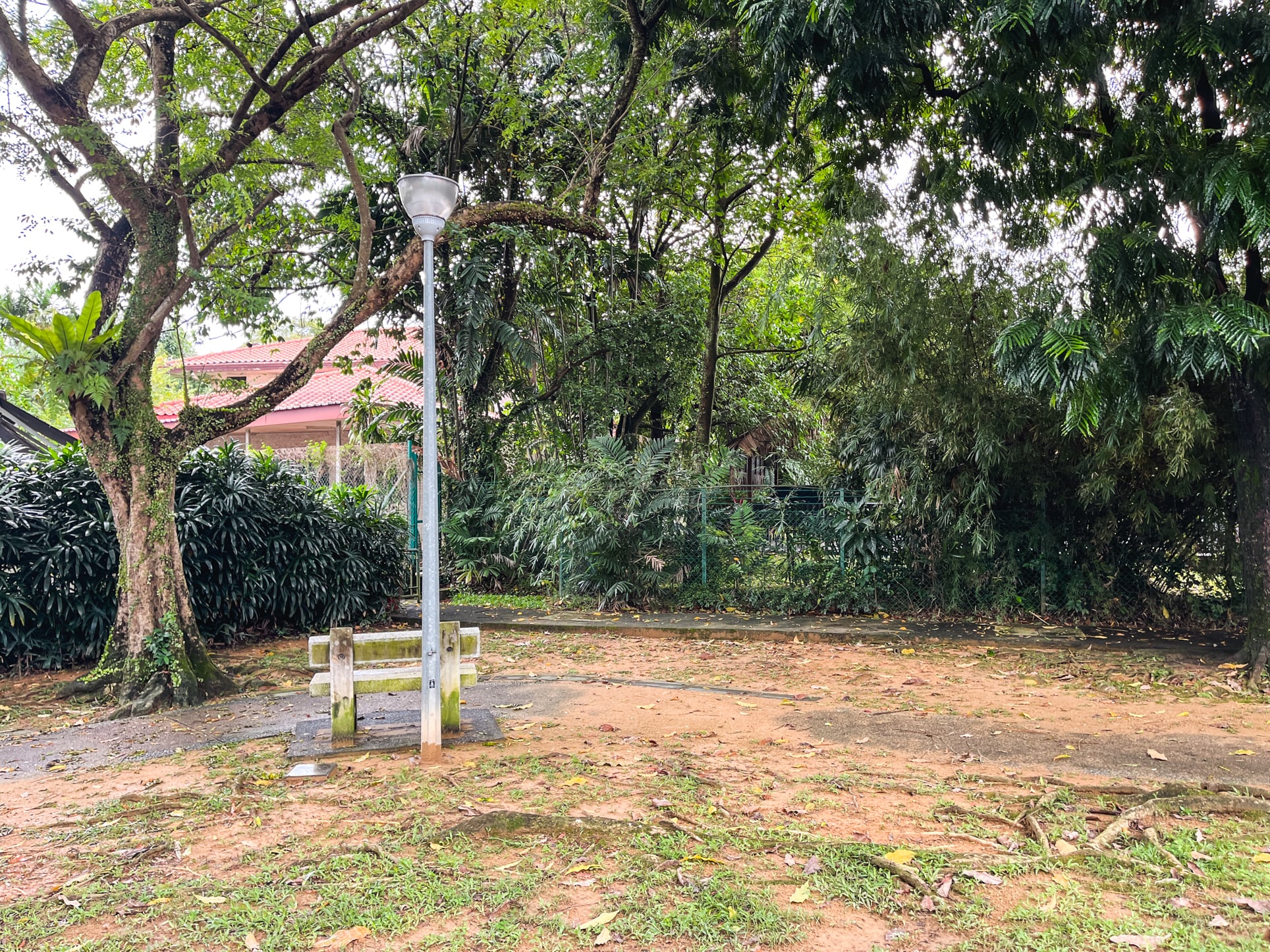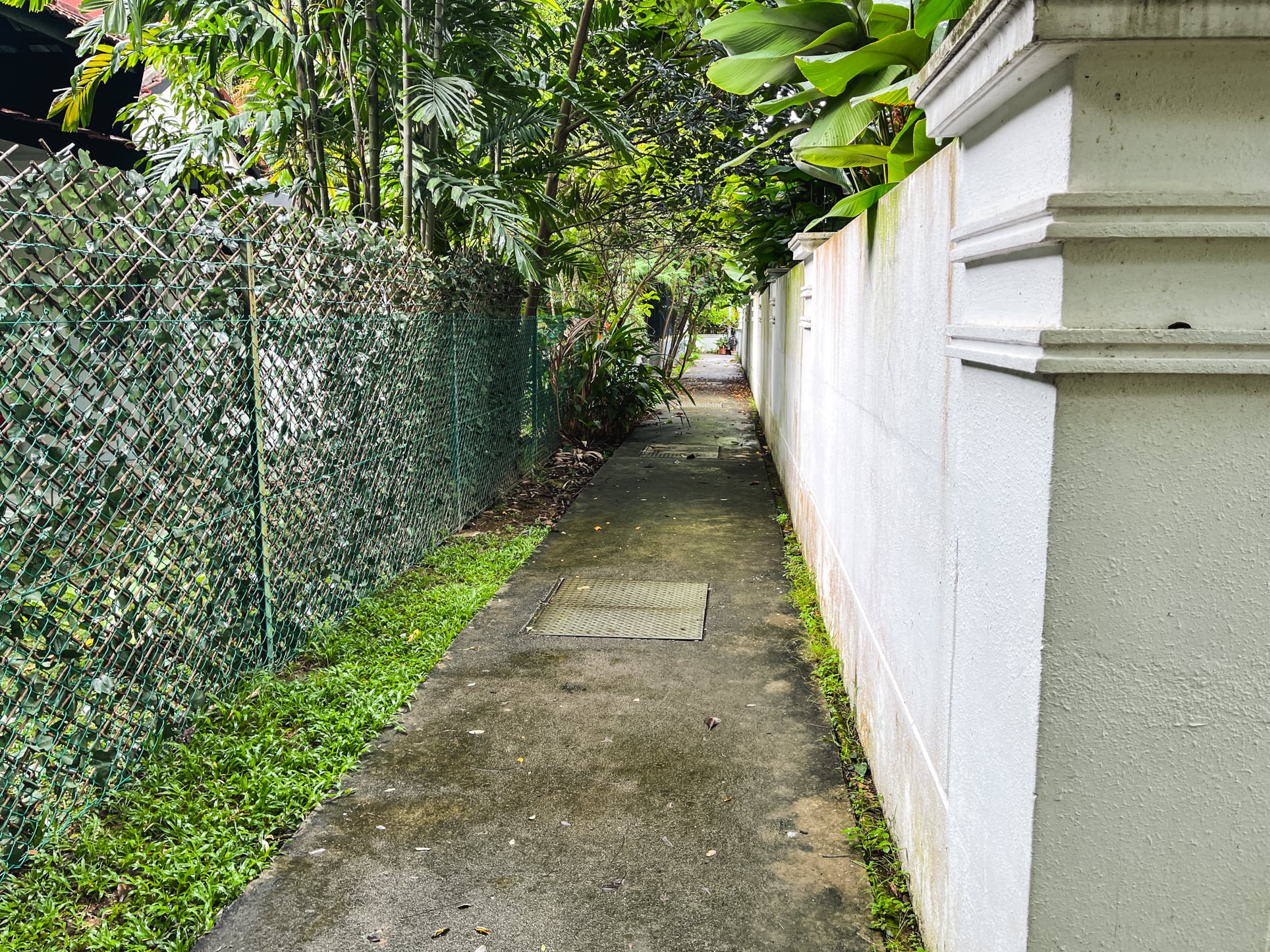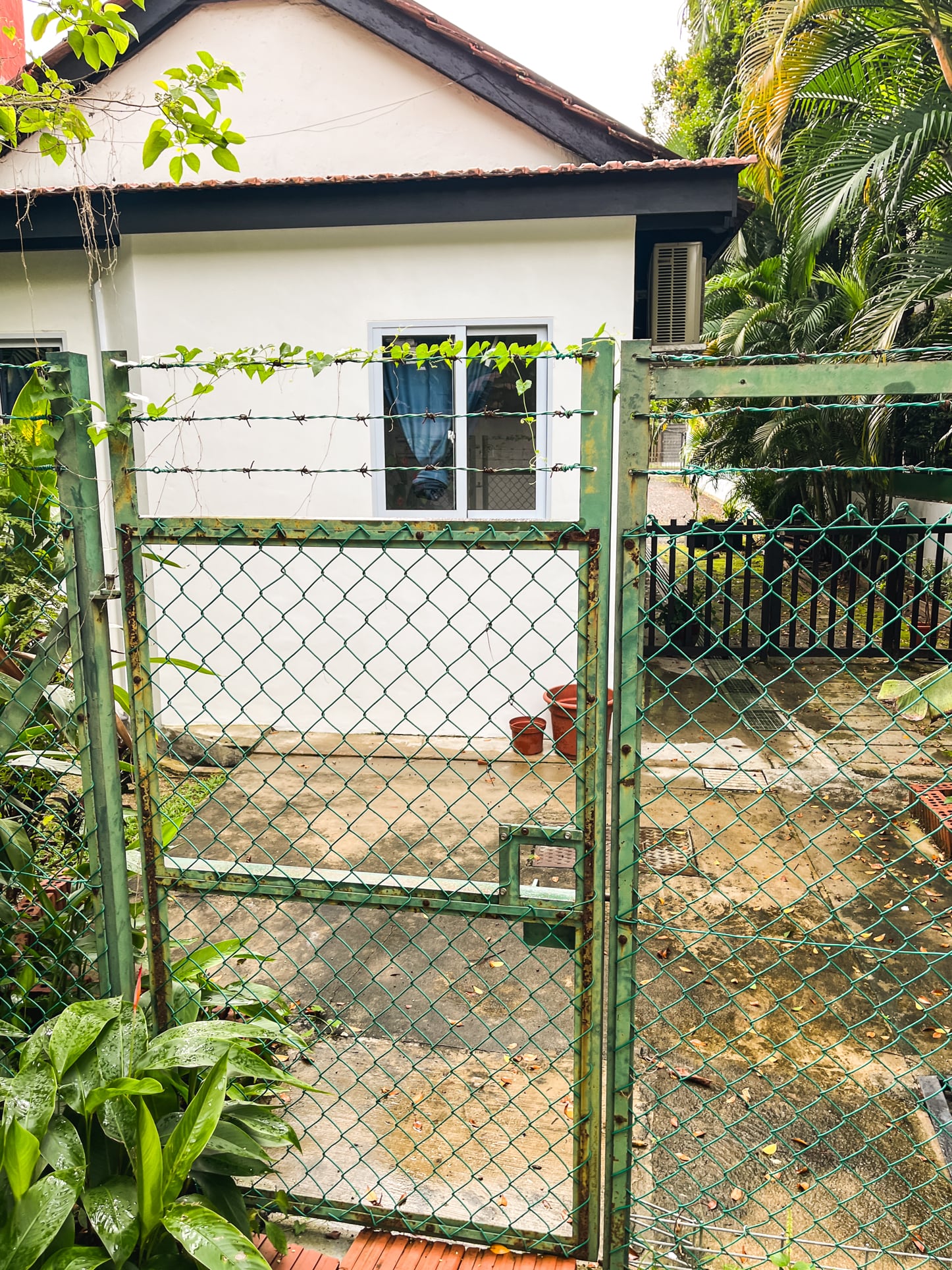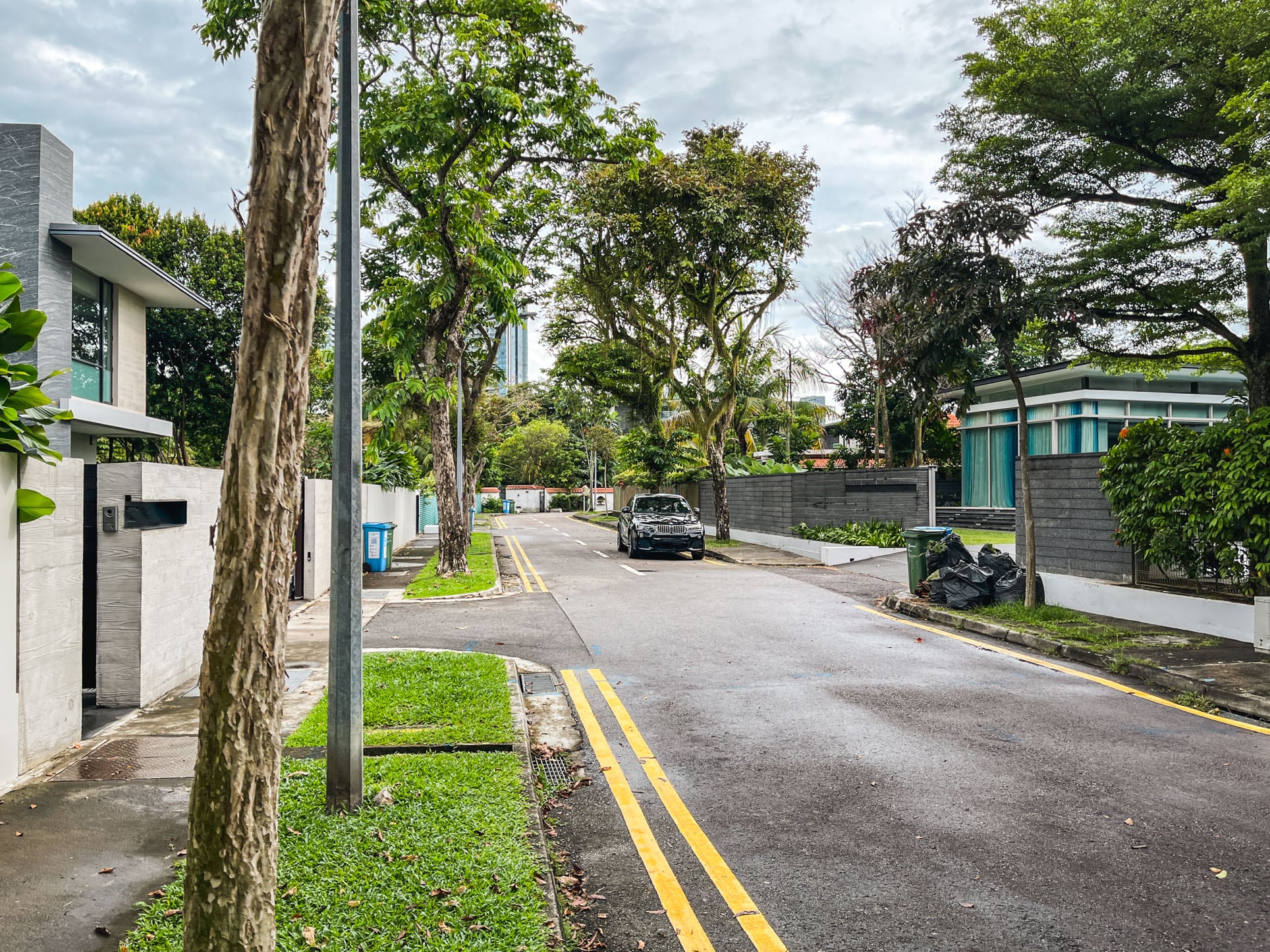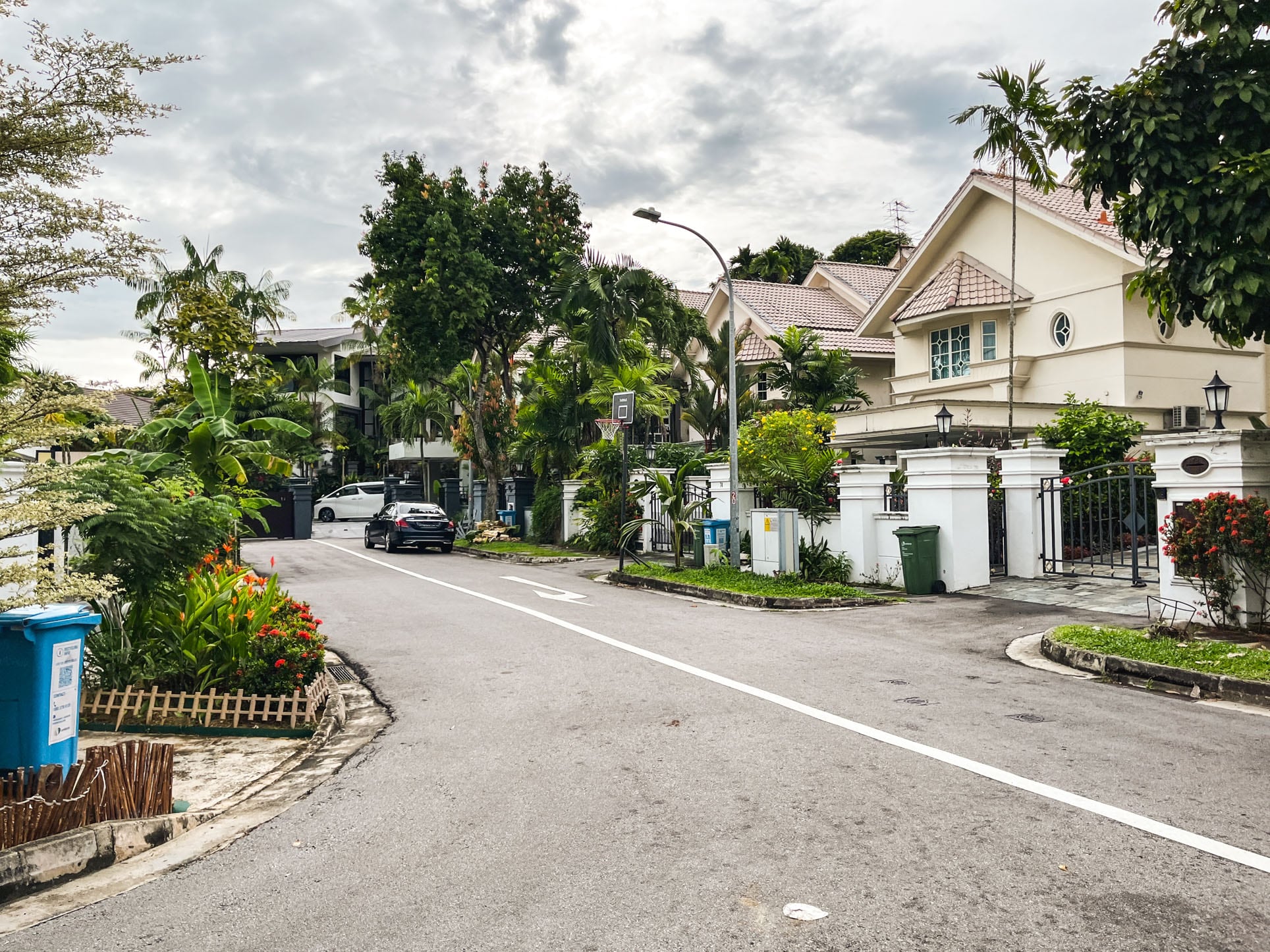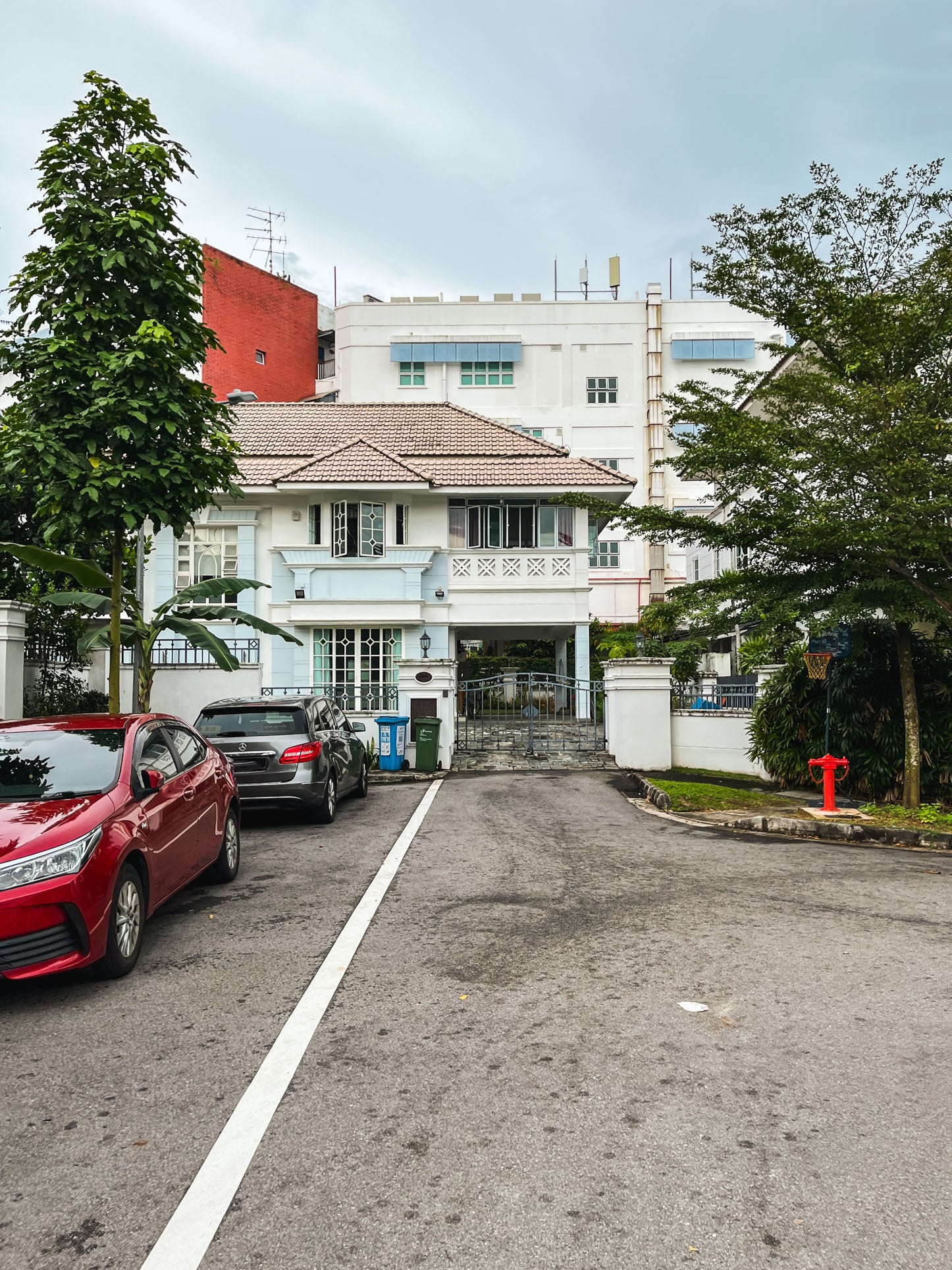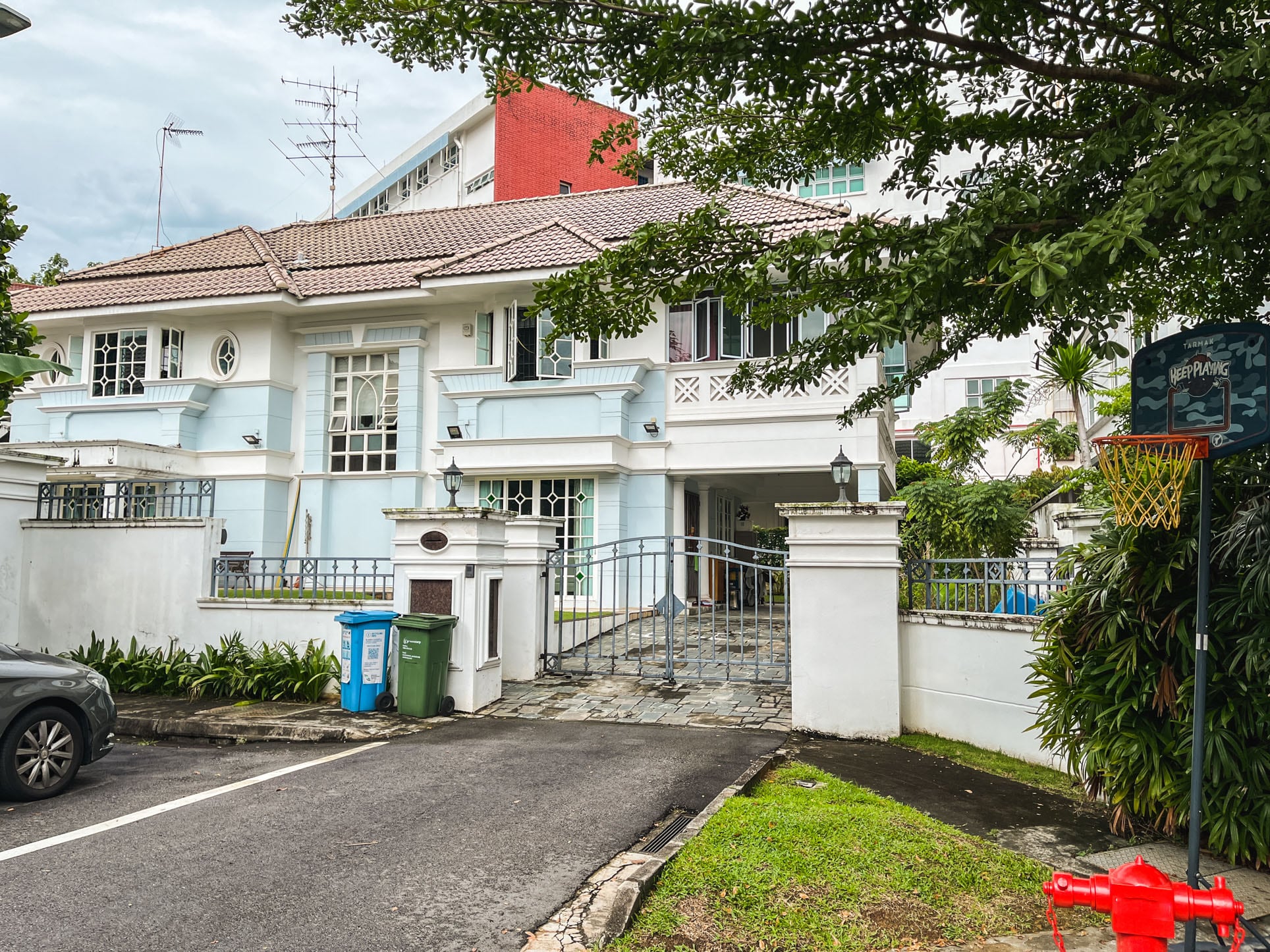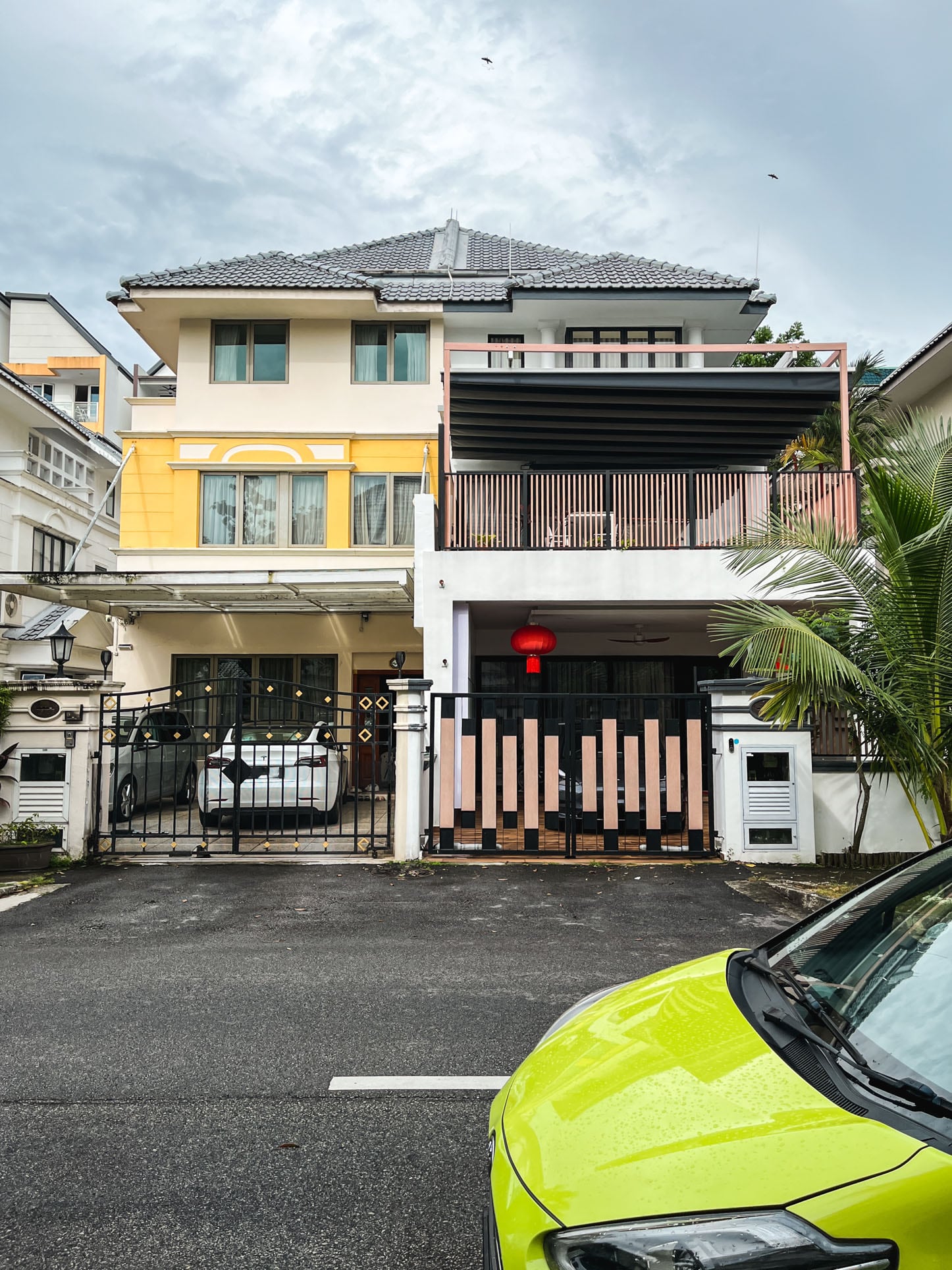 From what I could see, the original semi-Ds didn't have balconies above the car porch but quite a few units, such as the one on the above right, have rebuilt the front section to create more external space.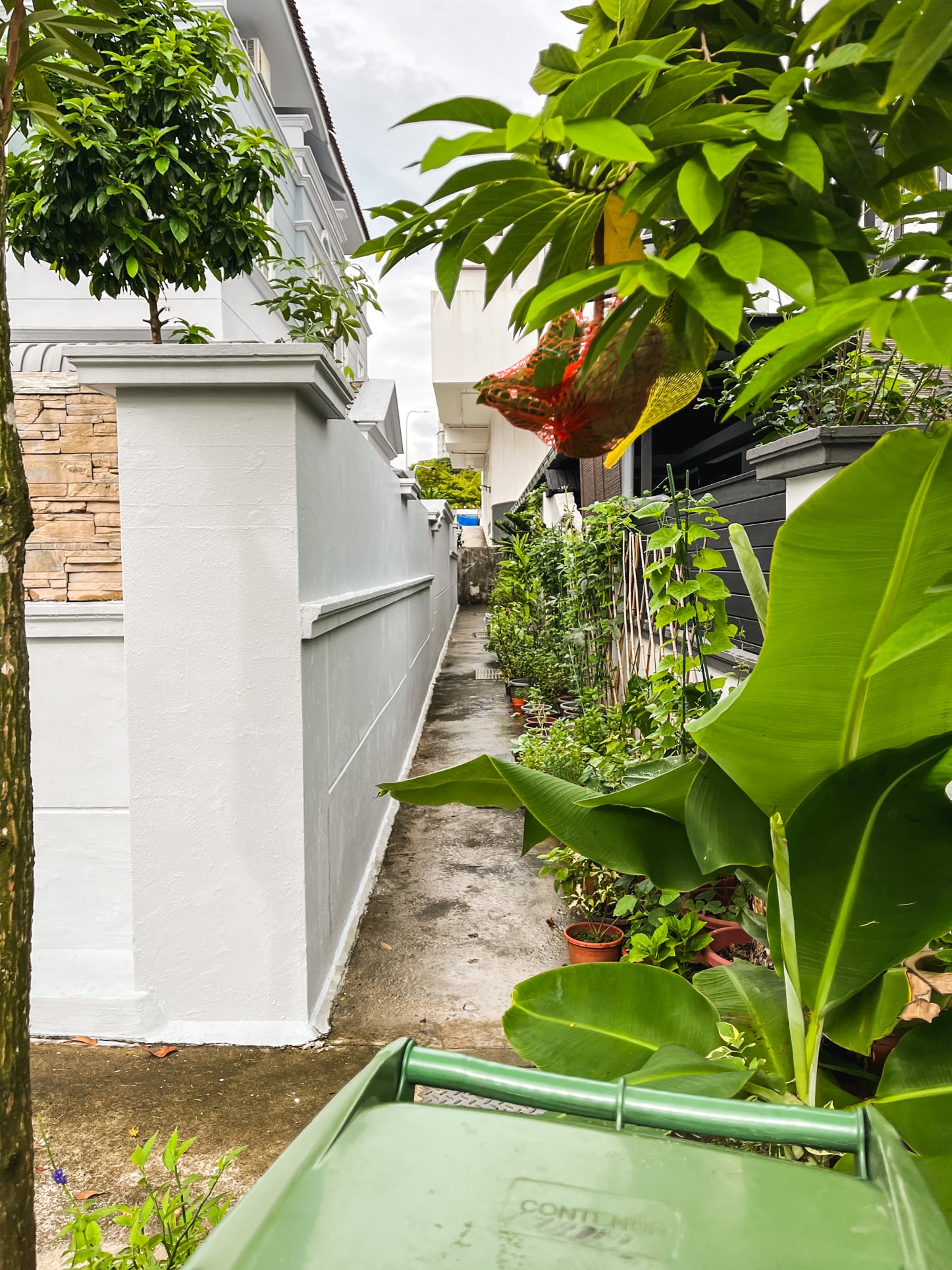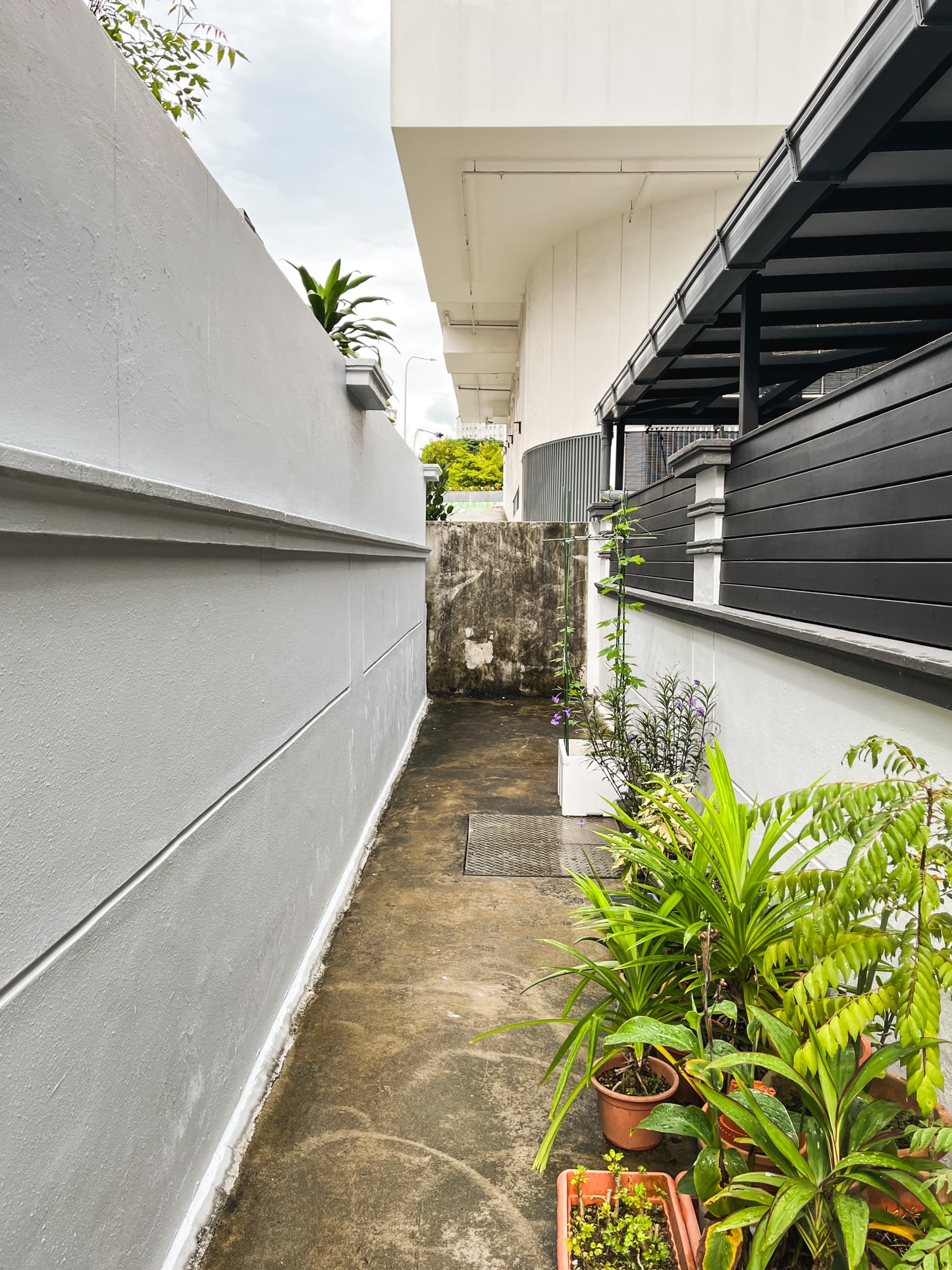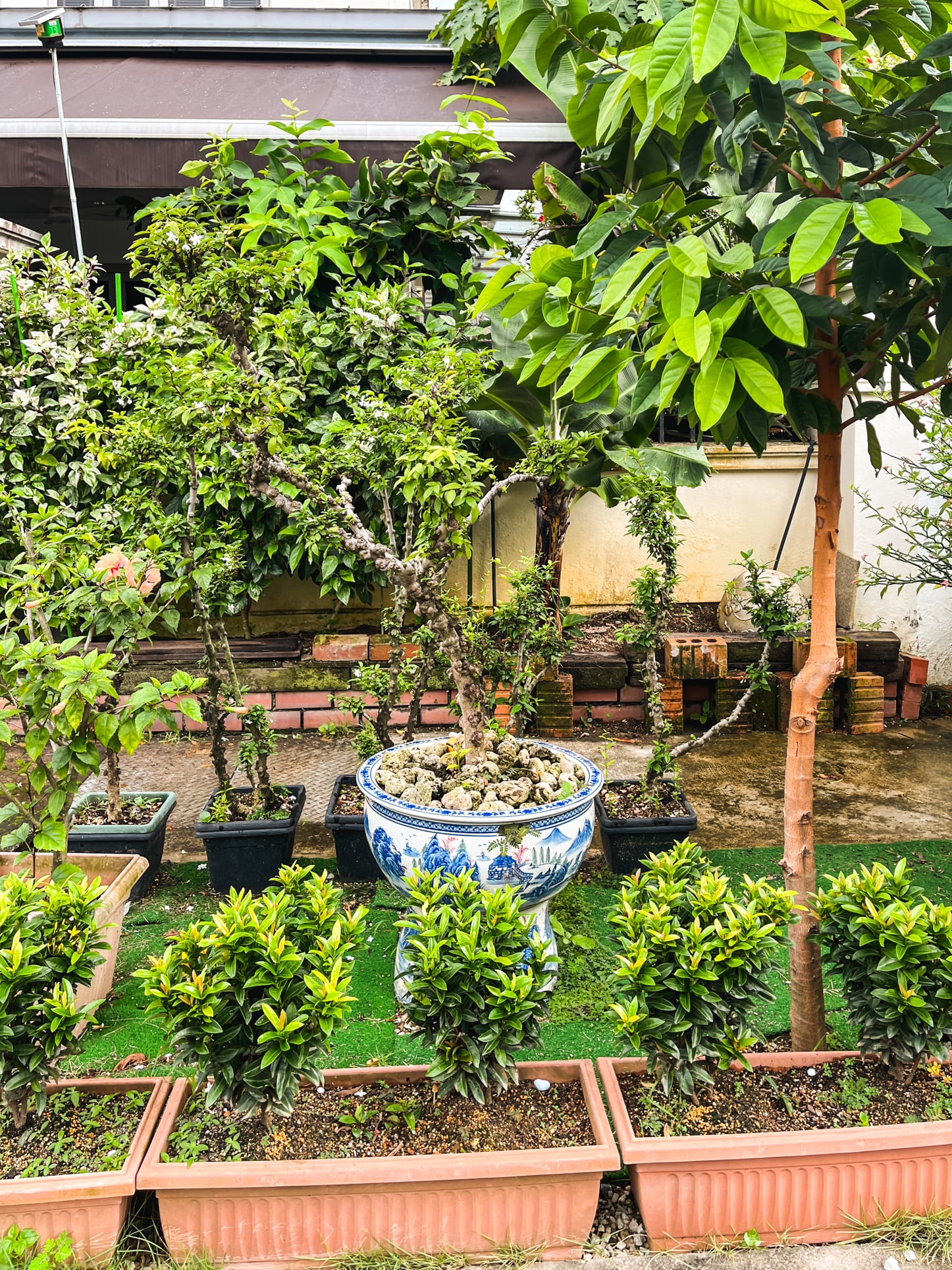 There are 2 last things to mention: firstly, the lease started in January 1993, so there are another 70 years to go, enough to house 1 or 2 more generations. The 2nd is probably something on all parents' minds: how about schools? Within 1 km, there is Balestier Hill Primary School (and Secondary), Anglo Chinese Primary School and St Joseph's Institution Junior, so no lack of choices! (ACJS and SCGS are nearby but unfortunately within the 1.5km mark and not the critical 1km.) Catholic JC and a couple of specialist education centres such as San Yu Adventist School and Alliance Francaise are also less than 1km away.
Now that we've finished our walkabout of this small landed enclave, how did you find it? I was really impressed by how close it is to town as well as how many shops and amenities there are just a short walk away! 
If there are any other areas you'd like a tour of, remember to let me know in the comments!