25
min read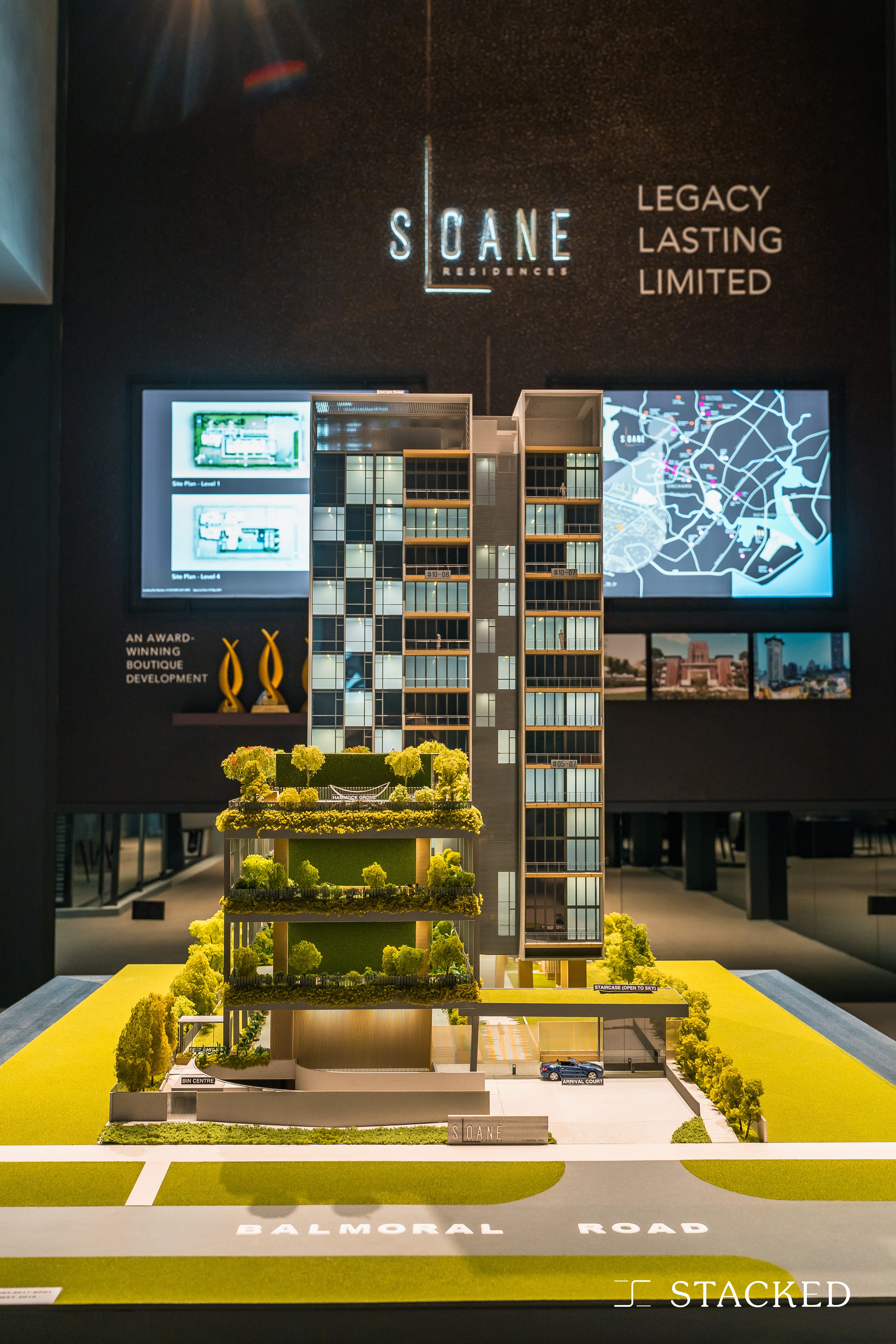 A premium boutique in a prestigious enclave
Sloane Residences presents an opportunity to stay in a peaceful enclave, yet close to the Orchard shopping belt. However its walking distance from the nearest MRT makes it less attractive for those heavily reliant on it. There are also few but very high-quality facilities here.
| | | | |
| --- | --- | --- | --- |
| Project: | Sloane Residences | District: | 10 |
| Address: | Balmoral Road | Tenure: | Freehold |
| Site Area: | 38,943 sqft | No. of Units: | 52 |
| Developer: | TSky Balmoral Pte. Ltd. | TOP: | 2022 |
One of the last remaining nodes of colonial architecture makes way for an exclusive freehold new launch project in the heart of central Singapore.
As an era of growth and change evolves into an age of luxury and prominence, we see many older establishments being torn down, only for exciting new massive sky-scraping projects to sprout up in their places.
TSky's (Ocean Sky & Tiong Seng Holdings') latest project – the Sloane Residences is no different; well, maybe save for that 'massive skyscraper' part at least!
Set to rise up amongst a sea of existing, high-end residential enclaves in the Balmoral precinct, the exciting development will feature 2 contrasting blocks.
The first, a horizontal 3-storey block etched in hanging greenery and dubbed the 'Groundscraper'.
And the second, a vertical 12-storey tower that exudes class and modernity under the obvious alias – 'Skyscraper'.
52 exclusive units will be evenly spread out across these architectural pieces, 17 of which are doubled-volumed homes that encompass 'vaulting ceilings' and 'soaring full-height' windows – all this, in the name of splendour and spatial freedom.
With designer fittings and furnishings set to bolster every unit's luxury appeal, it is with little doubt that future residents of Sloane Residences are already looking forward to the exuberant pamperance that awaits.
For now though, let's take a closer peek at the lavish spectacle that is the Sloane Residences in our very first (one-of-its-kind) 'behind the lens'!
Model Tour
My first impression of the Sloane Residences was that it doesn't quite resemble a typical condo development. To me, it looked more like a boutique hotel, which isn't a bad thing at all. On the contrary, I quite like that boutique hotel feel and I can easily imagine it appealing to a select group of clientele.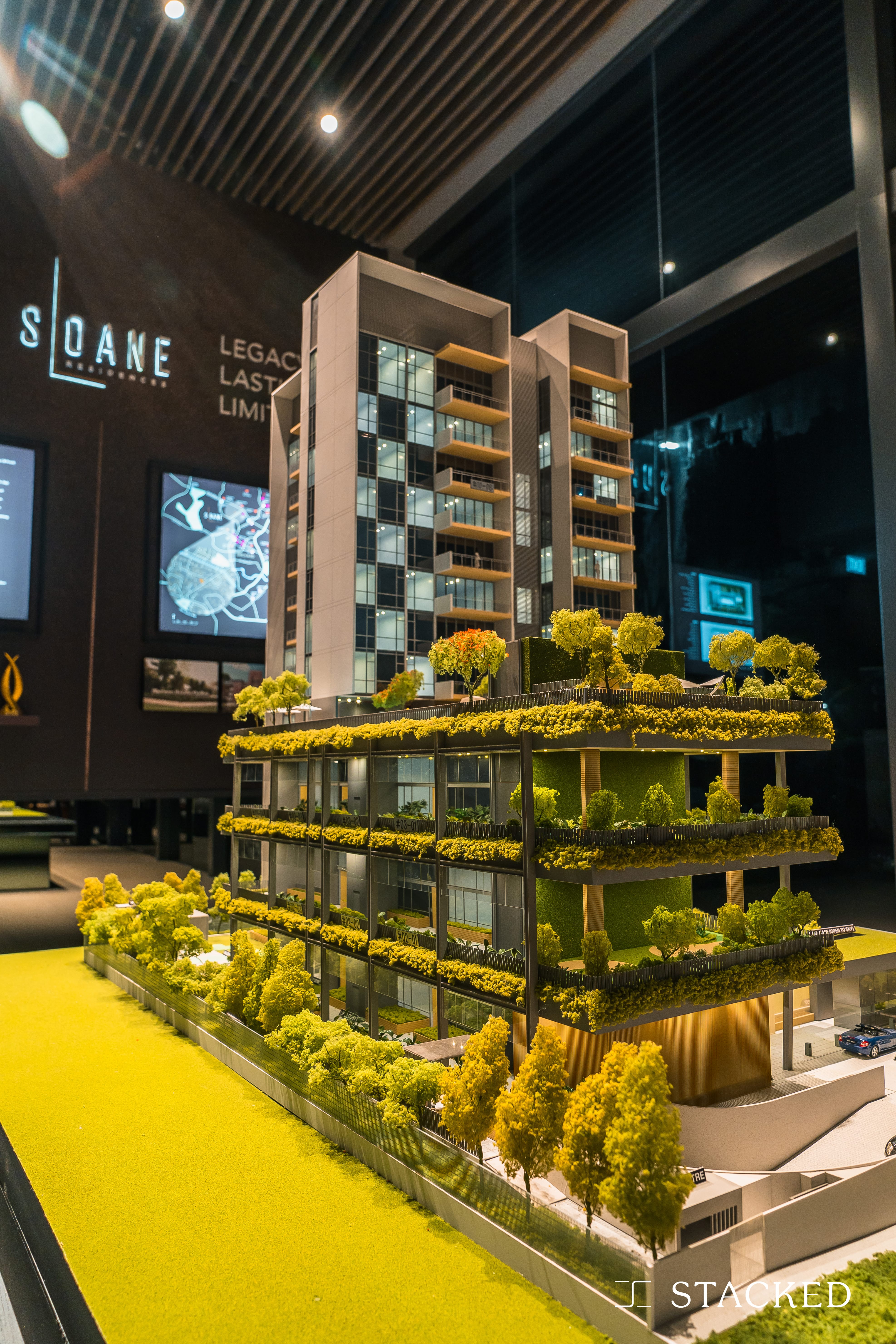 Great use of available space
Make no mistake, Sloane Residences is not a big development at all. It sits on a total land area of 38,943 square feet with only 52 units. But despite that "limitation", the design actually utilises the available space really well.
What do I mean by that? Well, with the combination of a low and high tower block (termed groundscraper and skyscraper), it gives the versatility of both low and high rise living, depending on your preference. Which is pretty rare for boutique developments.
Most of the time it's really only either low blocks or high rise blocks as you have a space constraint. So the combination of both to choose from is quite unique.
Units located at the 3-storey horizontal block obviously will not be able to enjoy the views over the Balmoral area, but the advantage will be the common corridors that are again reminiscent of a hotel building. From the plans it seems that there will be ample lush greenery planted along the corridor and over the sides, which will definitely be a very welcoming sight home everyday.
If you are facing the Sloane Residences head-on from Balmoral Road, the low rise block is flushed right to the left. The immediate concern would be the proximity to the neighbouring Belmond Green, but there is a narrow strip (picnic lawn) along the side that does provide some space between both developments. To be honest, because Sloane Residences is built further back from Balmoral Road, it actually lines up along the swimming pool at Belmond Green. So other than Stack 1, most of the views would be of the swimming pool opposite, which is not too bad at all.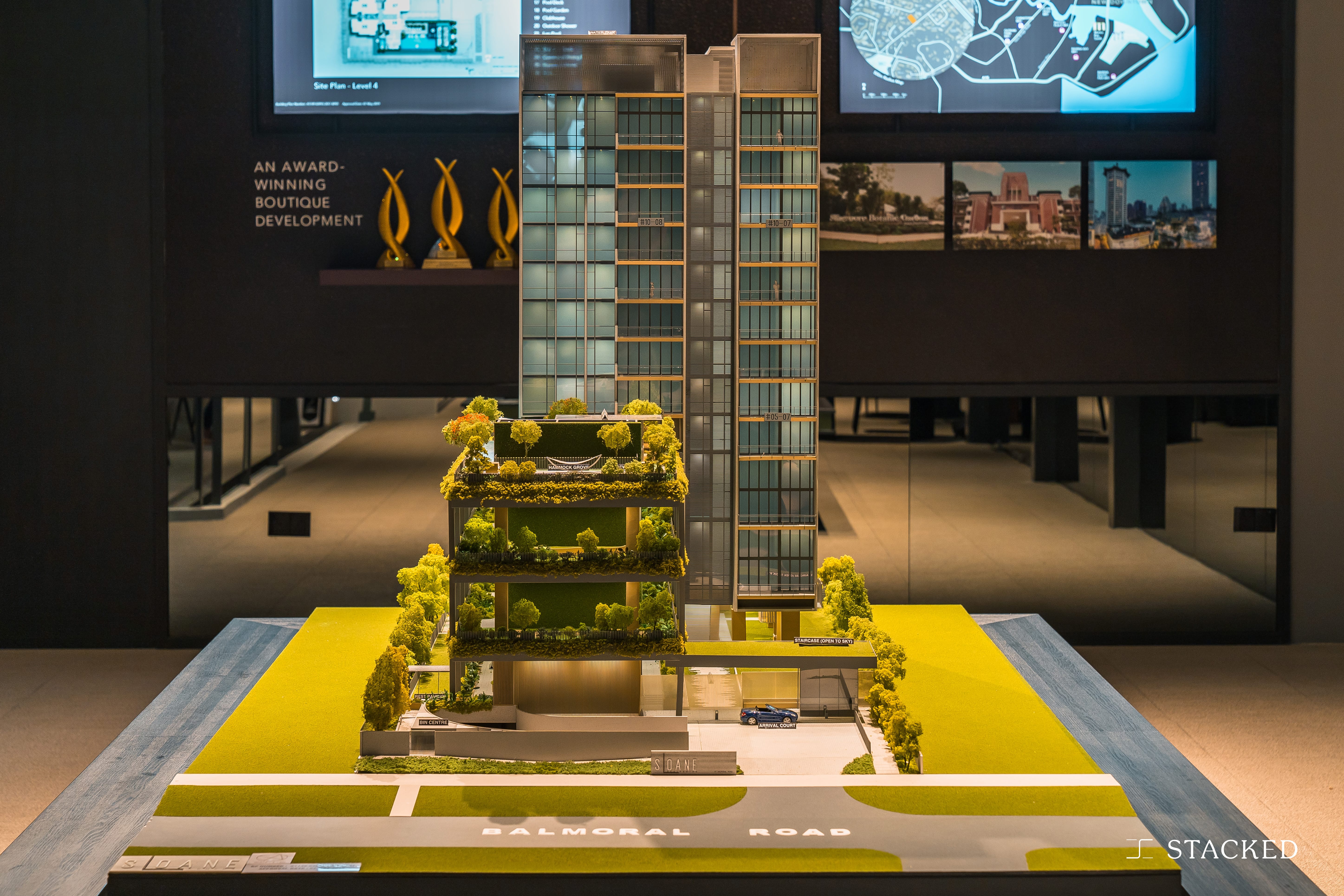 As you can tell by now, that combination of low and high is one of my favourite aspects of the Sloane Residences. It seems obvious in hindsight, but this is one of the more efficient use of the space available.
Infinity Pool and Gym
Another advantage of the Groundscraper block allows for a sizeable deck where most of the facilities are at, with the main highlight really the infinity lap pool. While it's not the biggest, it is decent considering the number of units in the Sloane Residences.
I expected the gym to be located on this deck too, but it is actually located on the first level which is a bit of a strange decision for me. Being on the deck allows for a much better view, plus it is always awesome to be able to jump right into the pool after a strenuous workout session. It's not a dealbreaker by any means, just a small point that you'd want to know.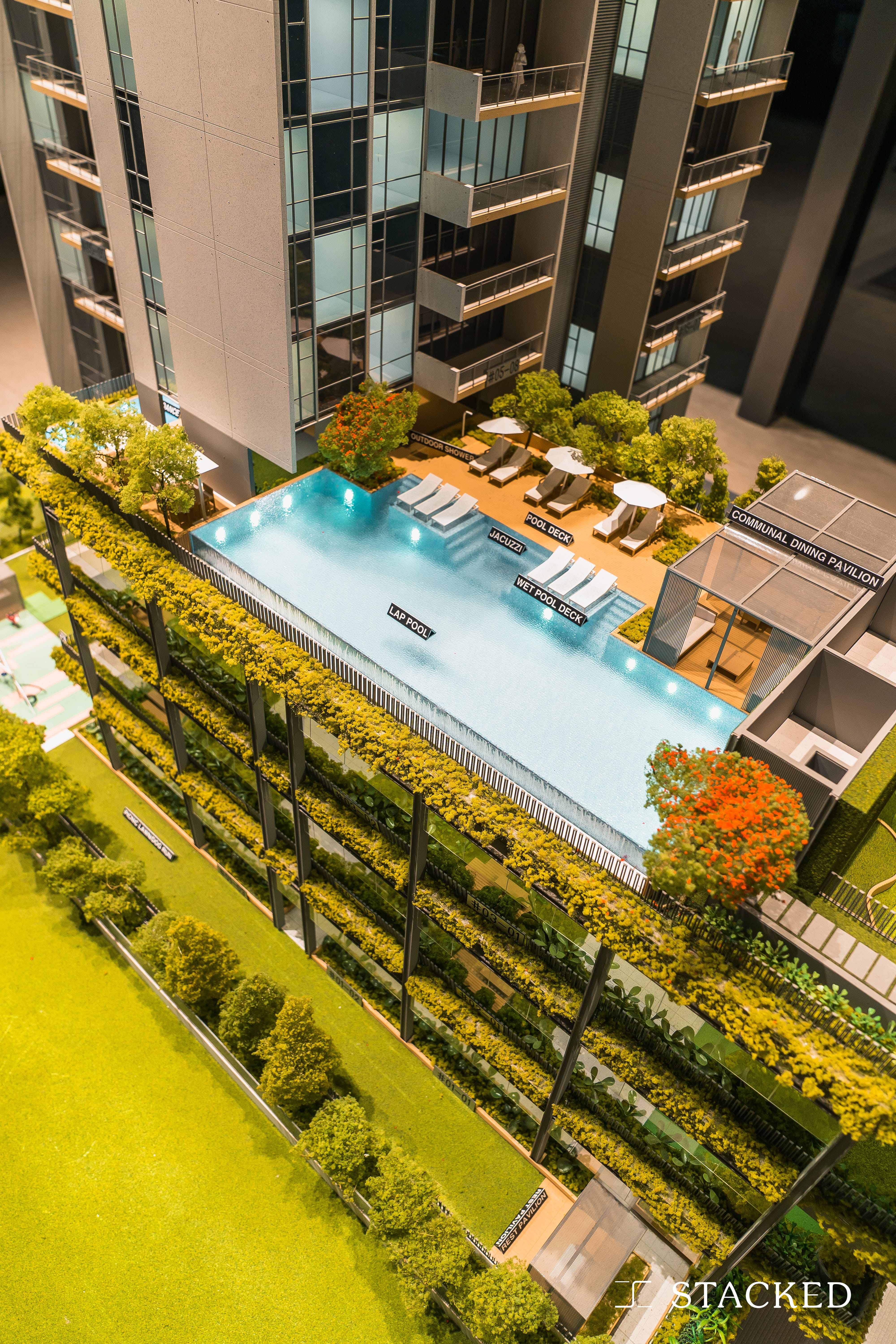 On a brighter note, there is actually a nicely-sized lawn on the ground floor too. It could be hard to envision for now, but I think this is a great addition to have for weekend picnics or small events. Open spaces are considered a luxury in small developments so thumbs up for that. 
Open spaces are considered a luxury in small developments so thumbs up for that.

Reuben Dhanaraj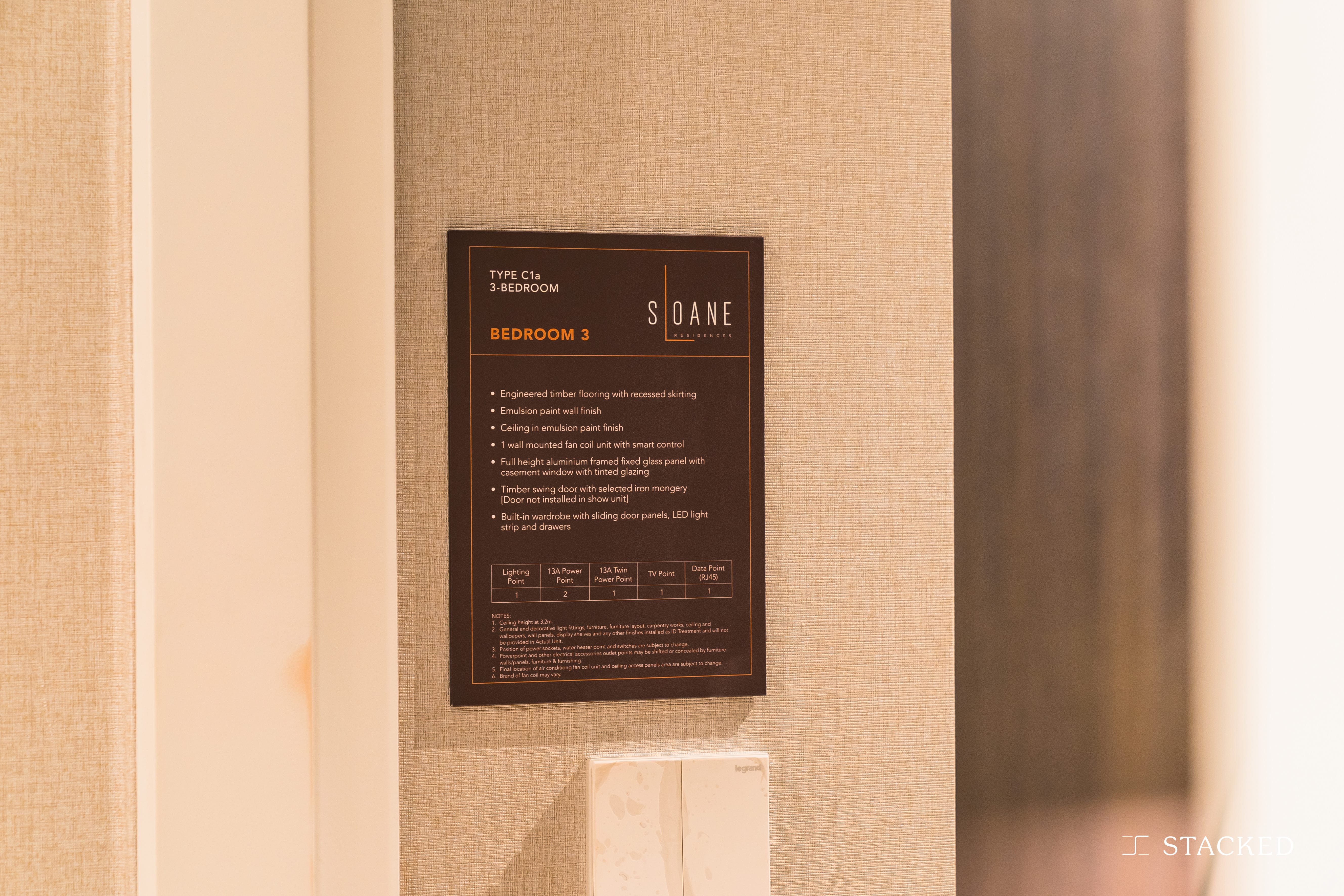 Sloane Residences 3-Bedroom Review
At 1,249 square feet for a luxury 3-bedroom unit, on paper it doesn't look to be the most spacious. In actual fact, the biggest compliment I can pay is that it looks and feels much bigger than it actually is. The main factor is probably how efficiently planned out it is, with very little wasted space.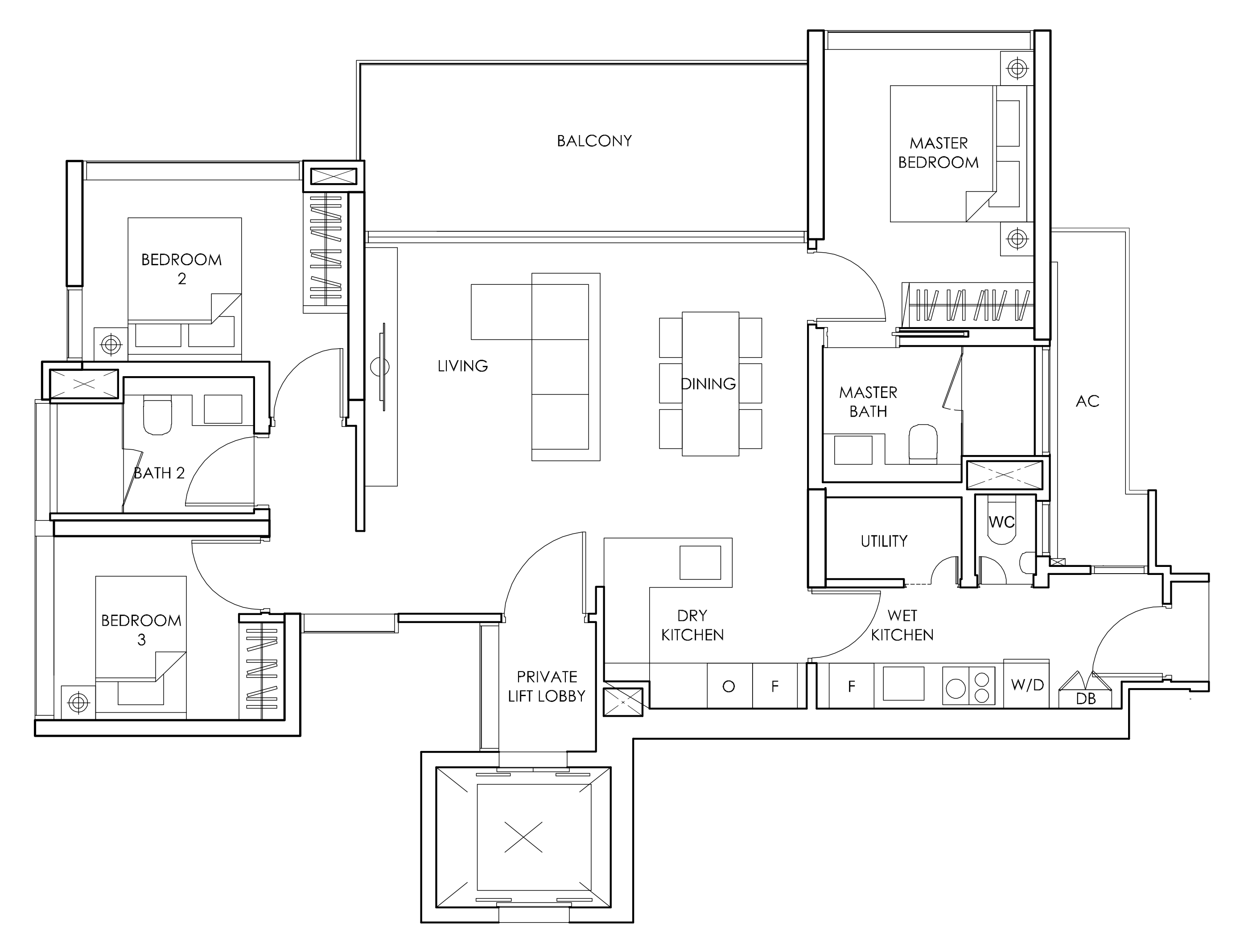 Aside from the 2-bedroom units, all the bigger units come with private lift access. The lift lobby immediately opens up into the living/dining and the big balcony serves to further accentuate that open space.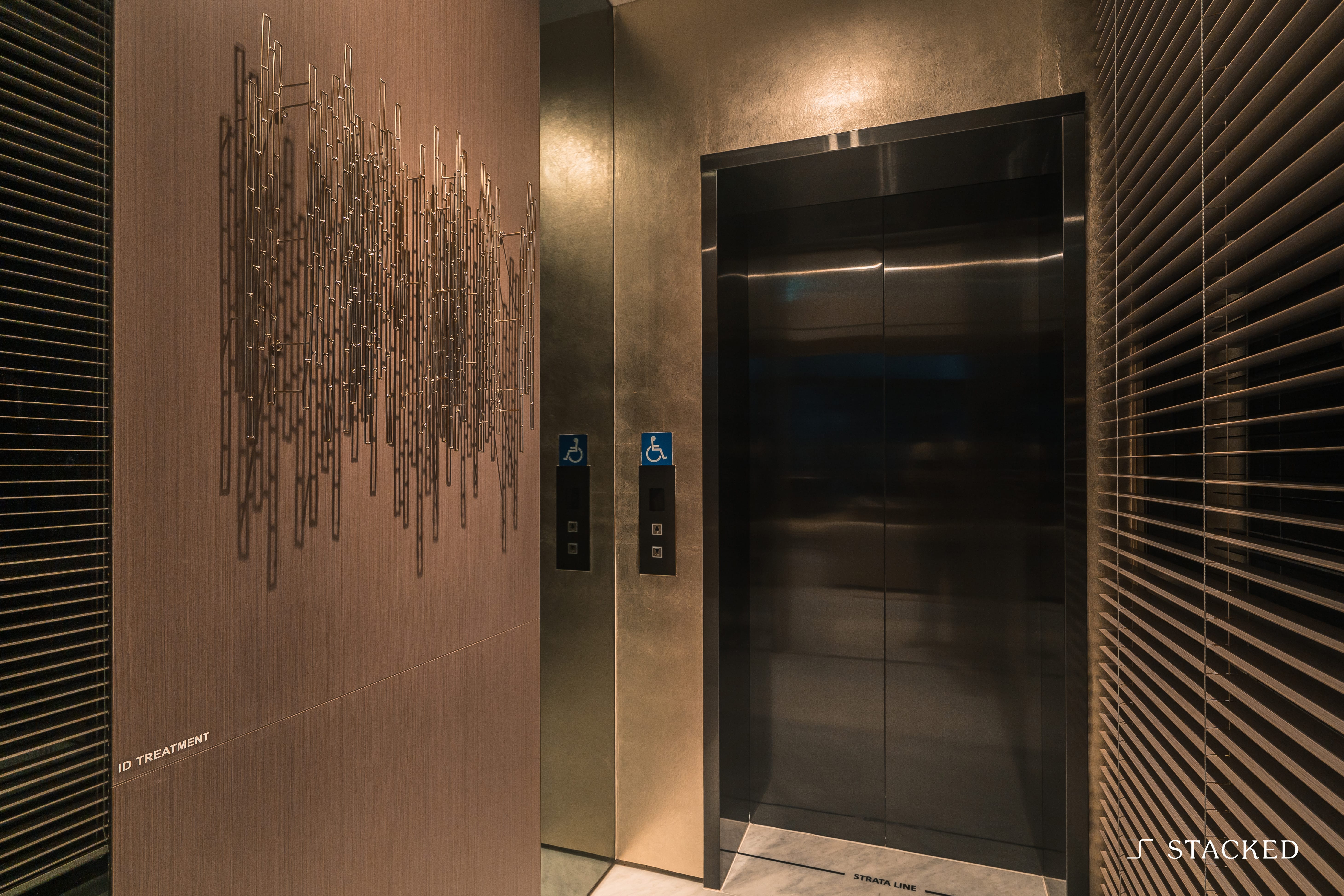 This showflat has a ceiling height of 3.2 metres, which is slightly higher than average. For the 2nd and 3rd floor units, they enjoy an enviable ceiling height of 6 metres, which will be the pick of the bunch for me because of its landed living feel.
Living Room
The living room is big and roomy, so you have more than enough space for a good-sized couch and coffee table.
Dining Area
Likewise, the dining area is spacious too so fitting in a dining table that can fit 6 people would not be a problem at all.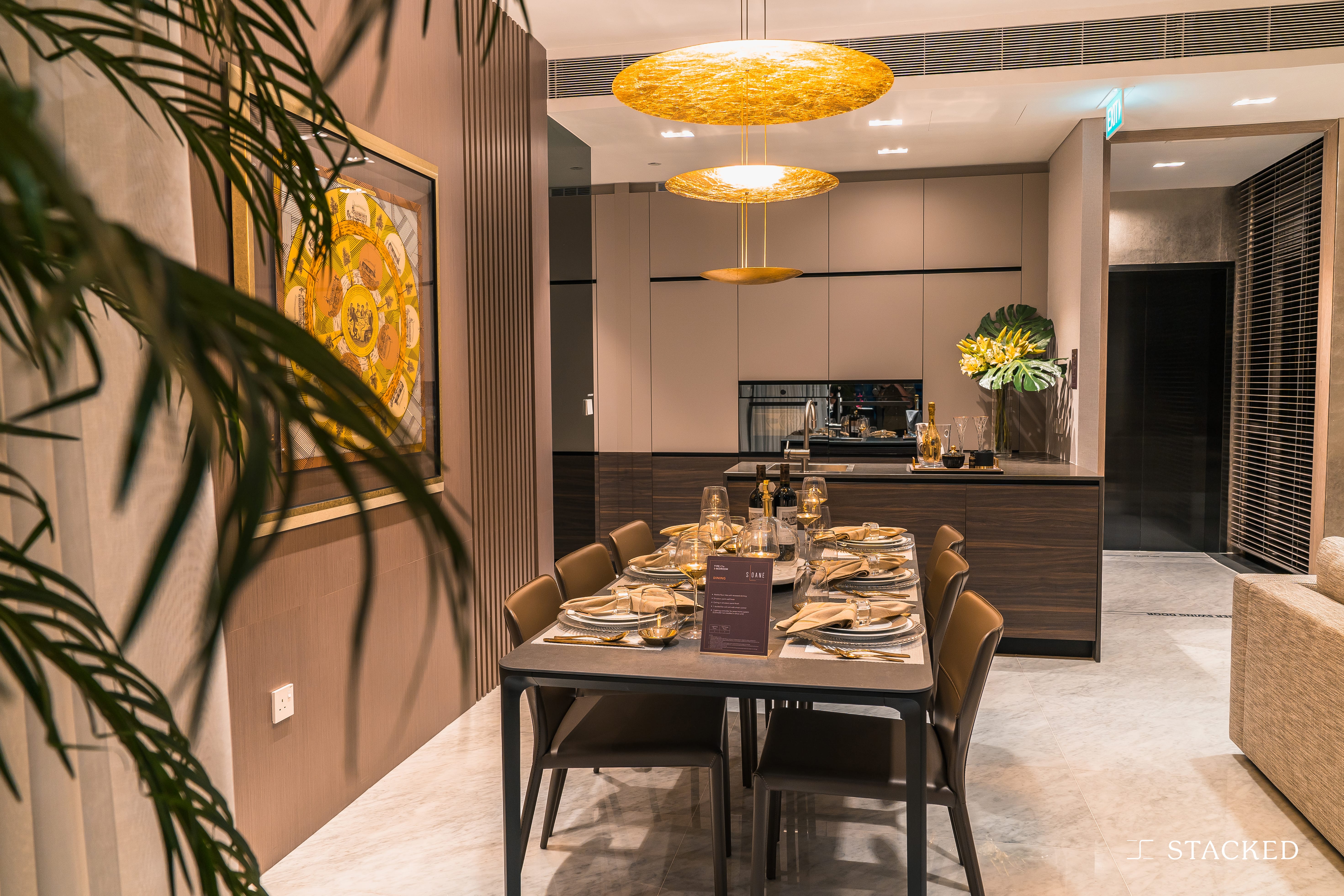 Because of the regular shape of the space, it's really customisable to your lifestyle. Whether you want more living or dining space is entirely up to your discretion.
Balcony
Moving on to the balcony, the space available here is bigger than most other developments. If you prefer more indoor living space this will definitely be a downside but I think for most that would consider the Sloane Residences, a big balcony suits the lifestyle they are after.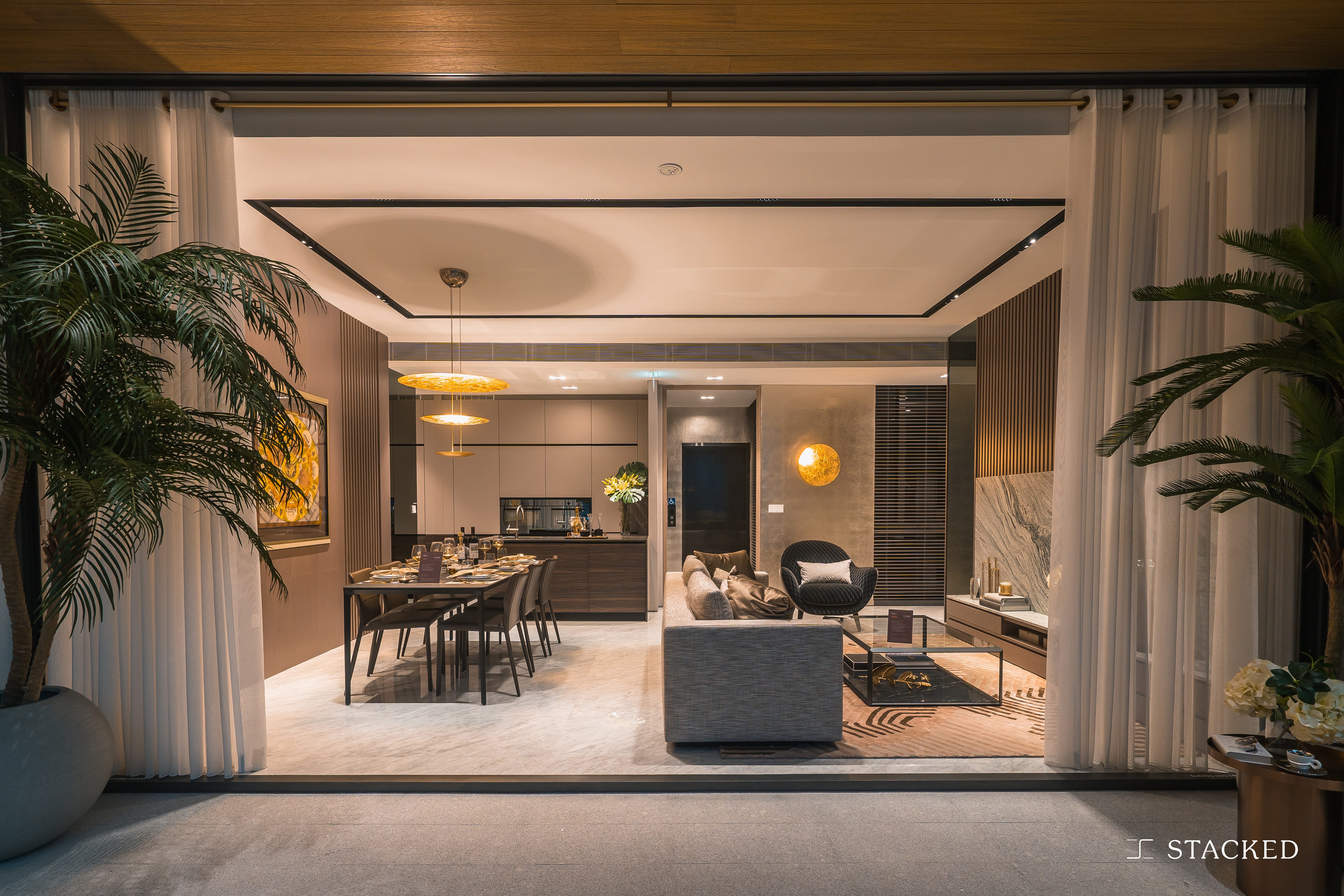 It is really a very usable space, and you will be able to fit a big outdoor dining table. In fact, depending on your view, you could almost eat out here exclusively! One more point worth mentioning here is the unpolished granite on the balcony floor and the smooth wooden material used on the ceiling. This really makes it look and feel more luxurious, and is included for every unit. You could install a balcony screen too, but unfortunately, there is an approved screen and the installation of it will come at your own cost.
Kitchen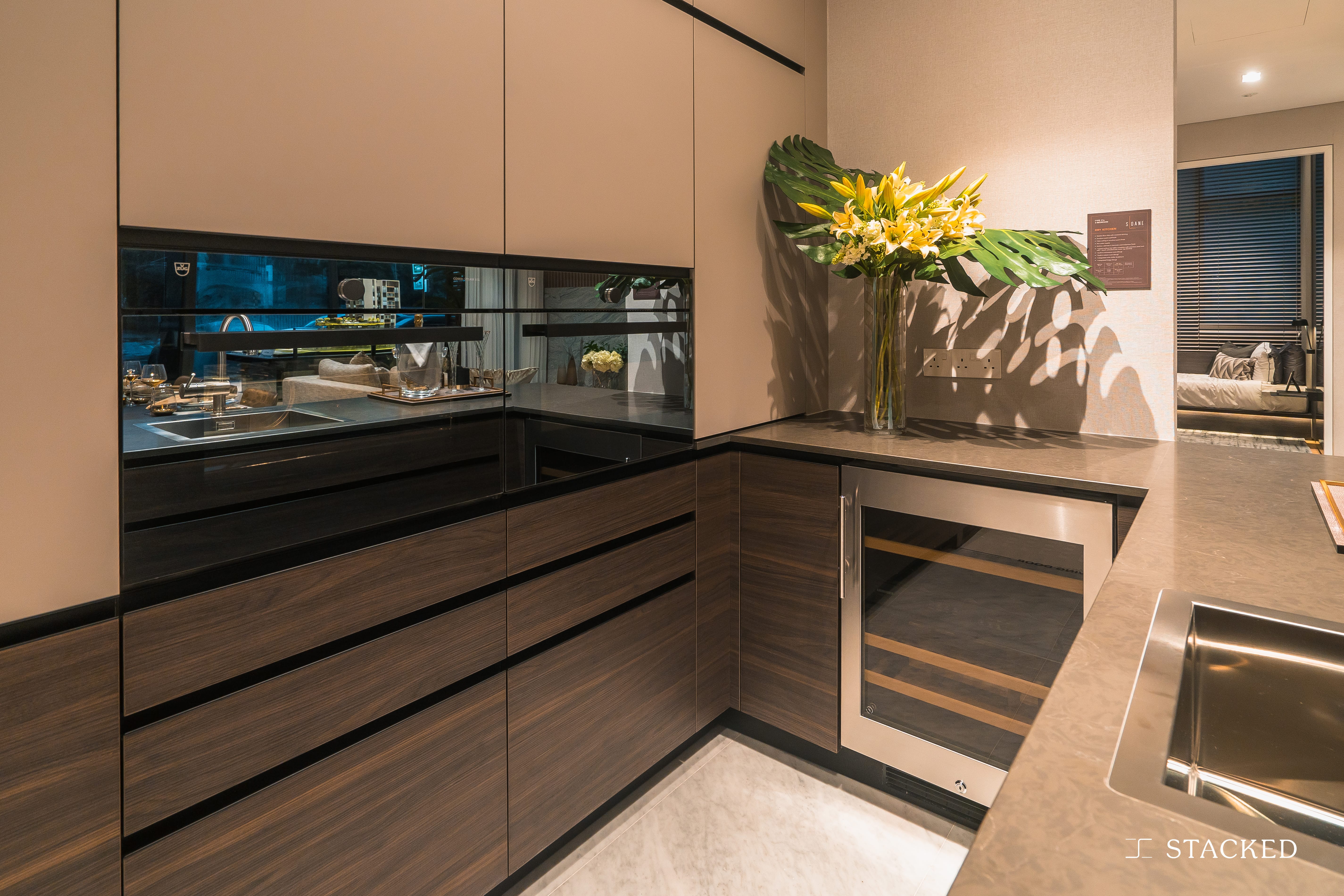 This 3-bedroom unit comes with a dry and wet kitchen and is particularly relevant for those who like to entertain or cook at home a lot.
The kitchen counter is handsome looking and the material used feels suitably high-end. Because this is Tiong Seng's first residential project (they are primarily a construction firm), they are out to impress with the quality of furnishings and you can especially tell from the kitchen.
With imported kitchen cabinets by Italian kitchen specialist Valcuccine and Grohe wares, you can be doubly assured of the quality. The former might not be as well known as a brand in Singapore, but it has a heritage of more than 35 years of experience bringing innovative kitchen designs to the market.
The black-based V-Zug kitchen appliances definitely add to the upscale look.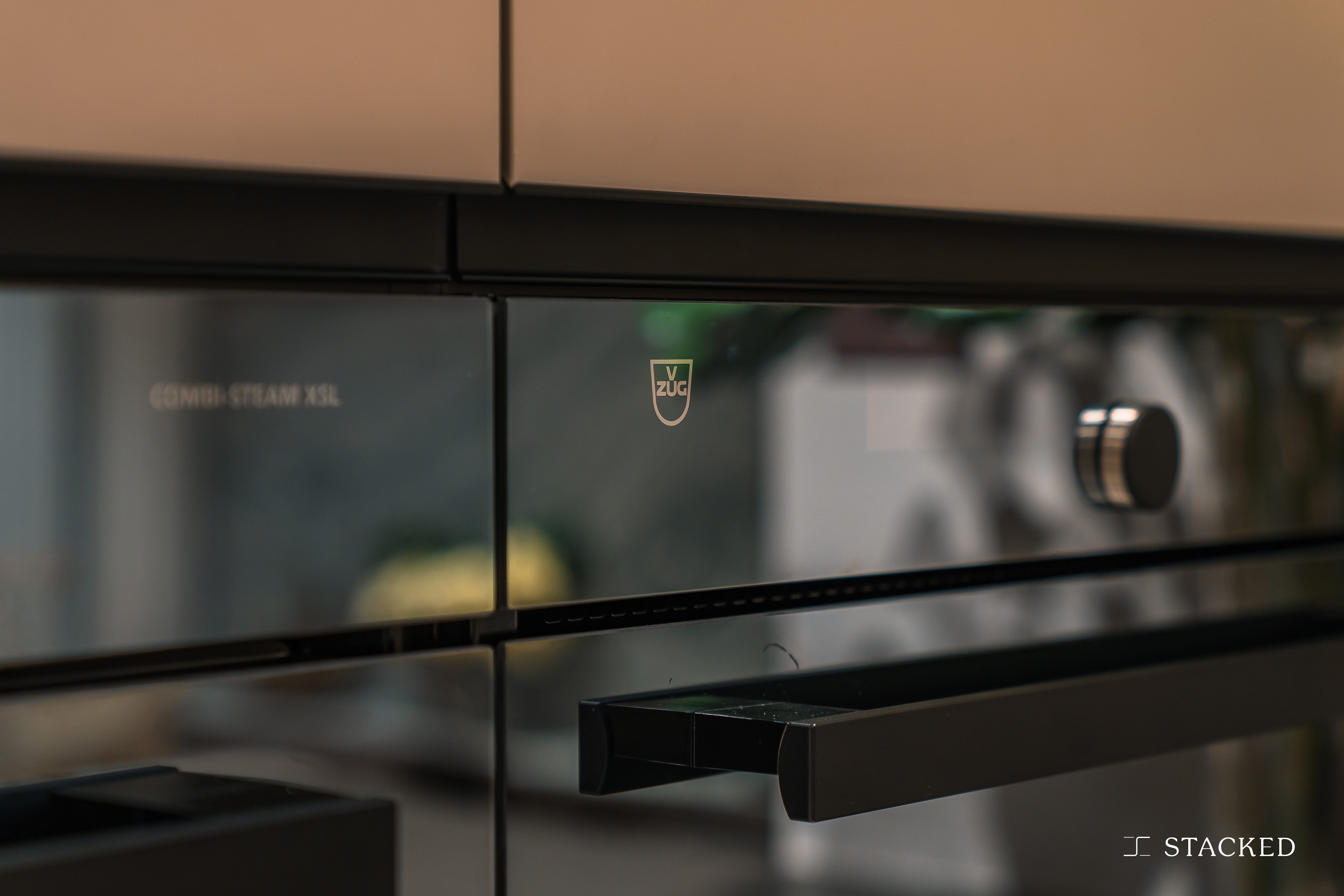 I do like the layout of the kitchen too, it seamlessly blends from the dry to wet with the long counter that connects both. This means that you have an extremely long kitchen counter, so practicality and storage scores full marks here. Unless you are downgrading from a bigger development, cooking here should be rather blissful because of this extended space.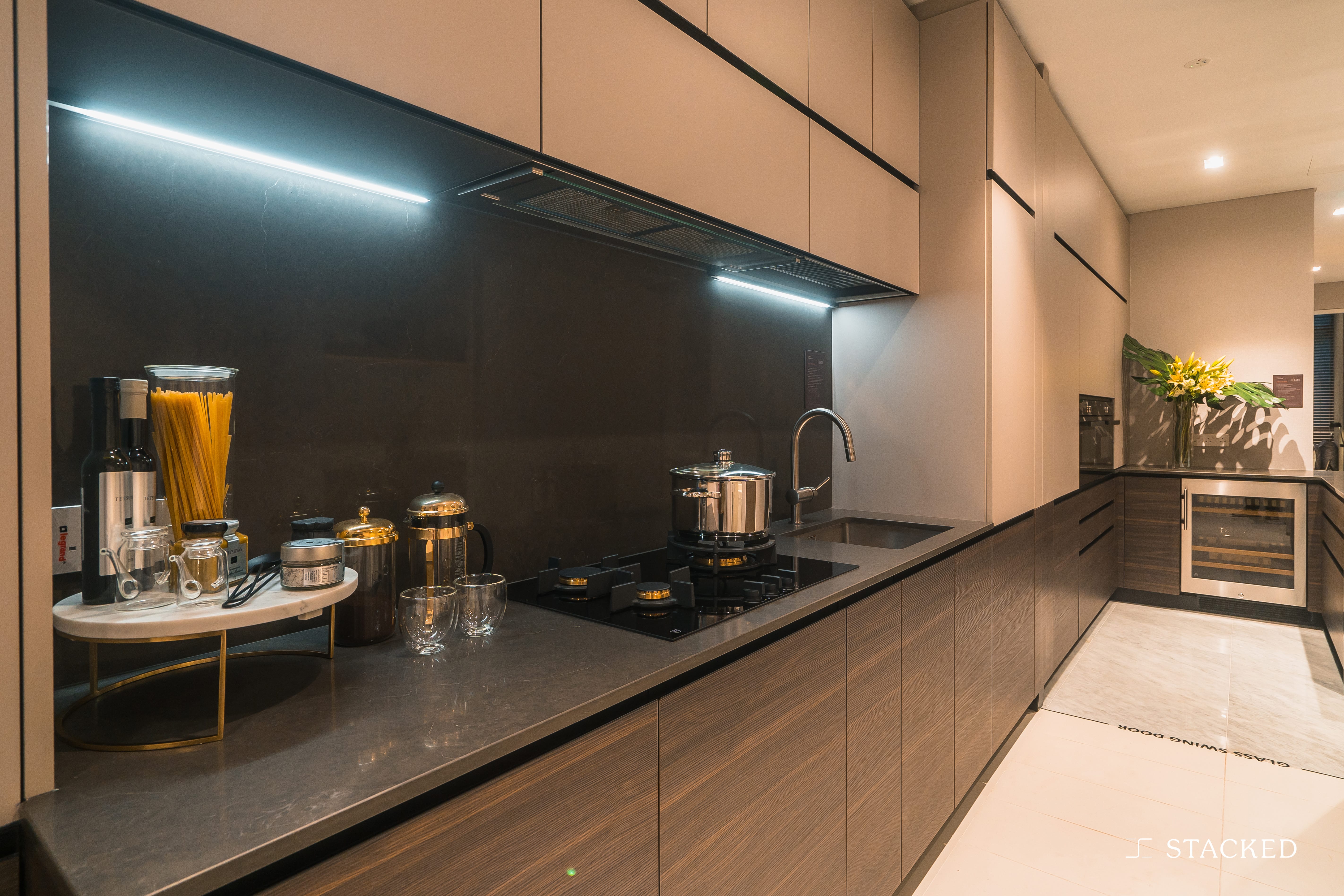 The wet kitchen leads to a utility space that can be used as a helper's room or additional storage.
Concluding the wet kitchen tour, at the end is the second entrance/exit which will most commonly be used for your deliveries.
Bedrooms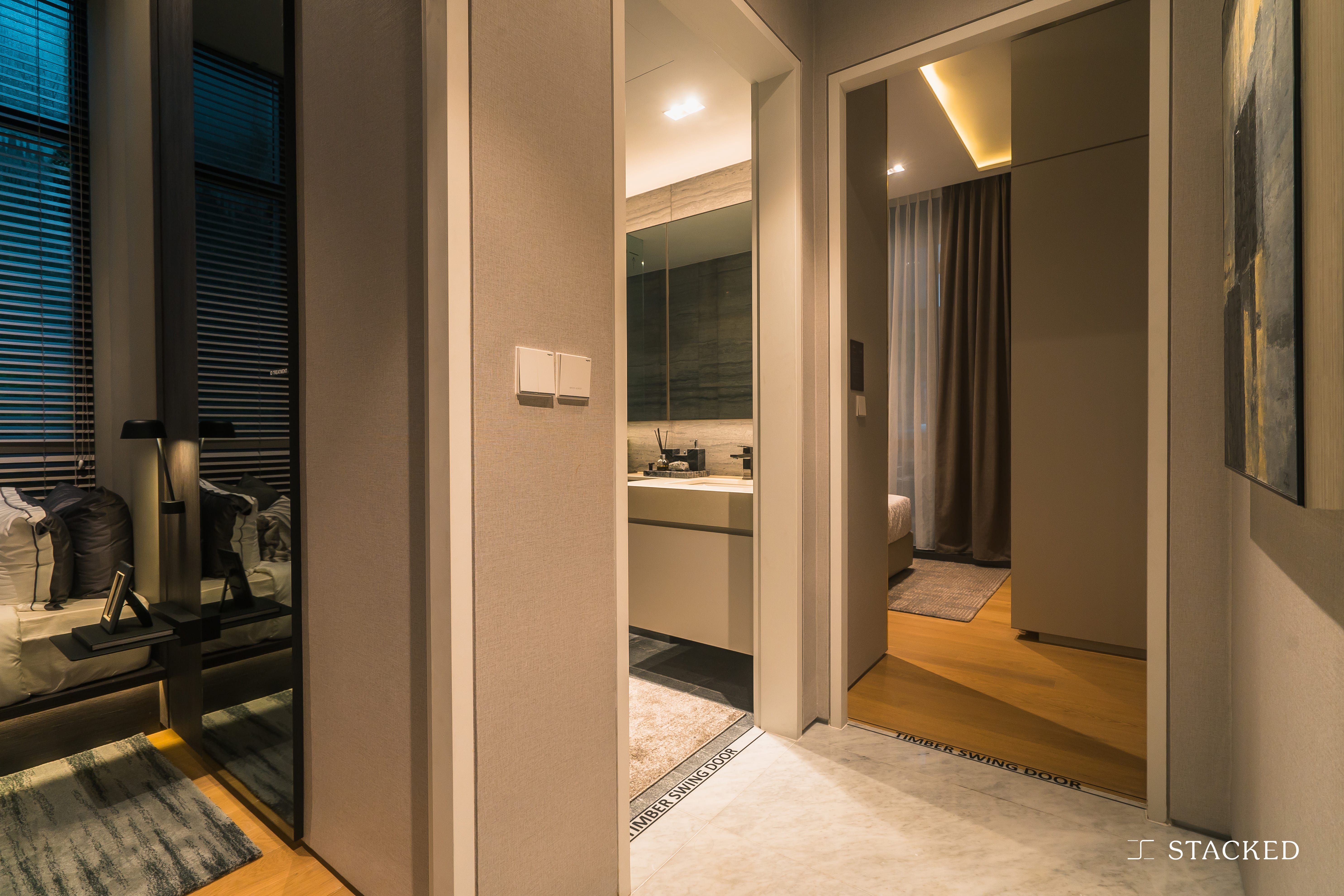 Moving on to the bedrooms, I'm a big fan of the dumbbell layout here. Not only is it more efficient, but it gives extra privacy between the master bedroom and the two common rooms.
For parents with older kids, I'm sure this privacy will be much appreciated.
Both common bedrooms differ in size, with the common bathroom located in the middle.
Common Bedroom #1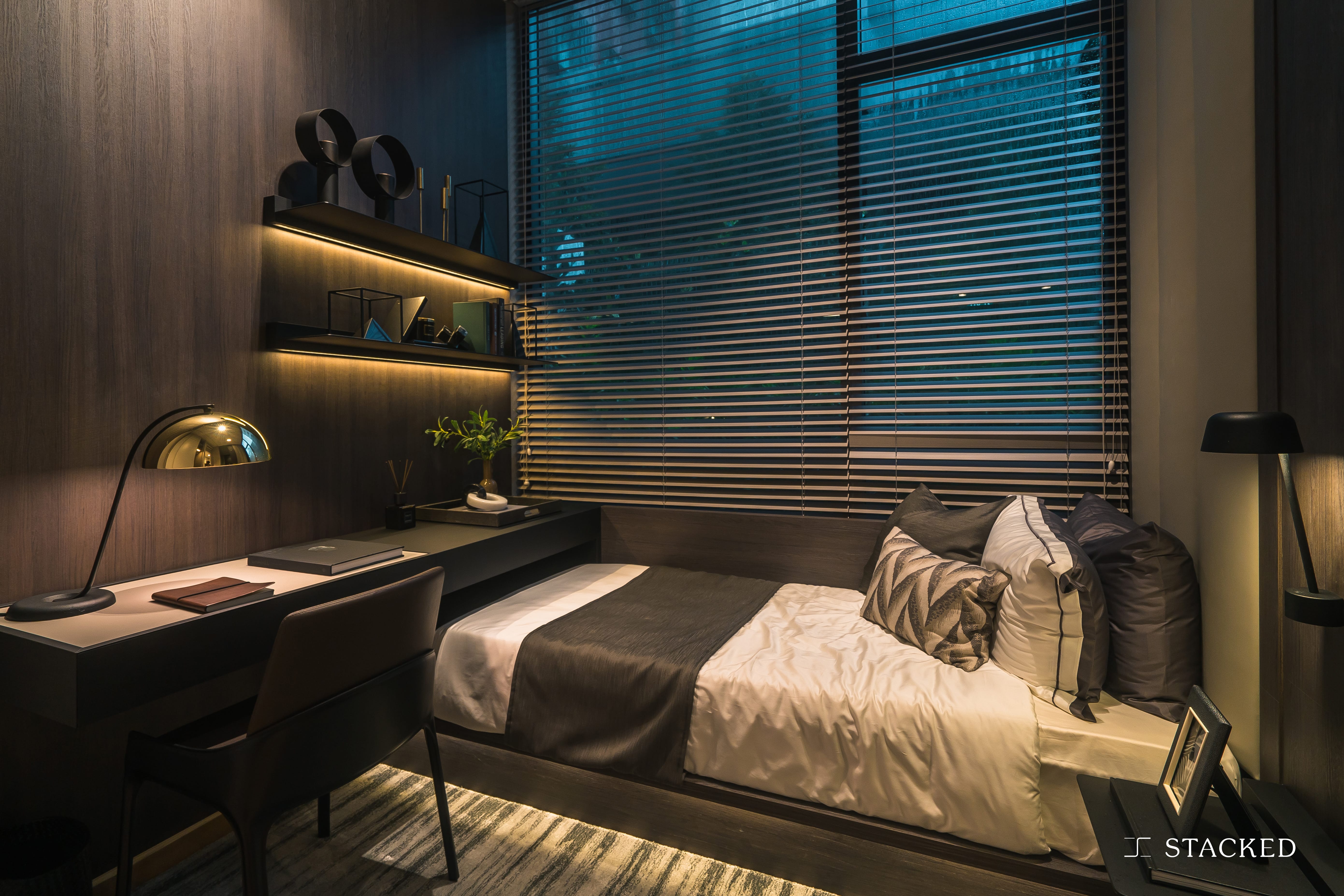 The first common bedroom is just okay in size. You can still fit a queen size bed in here though.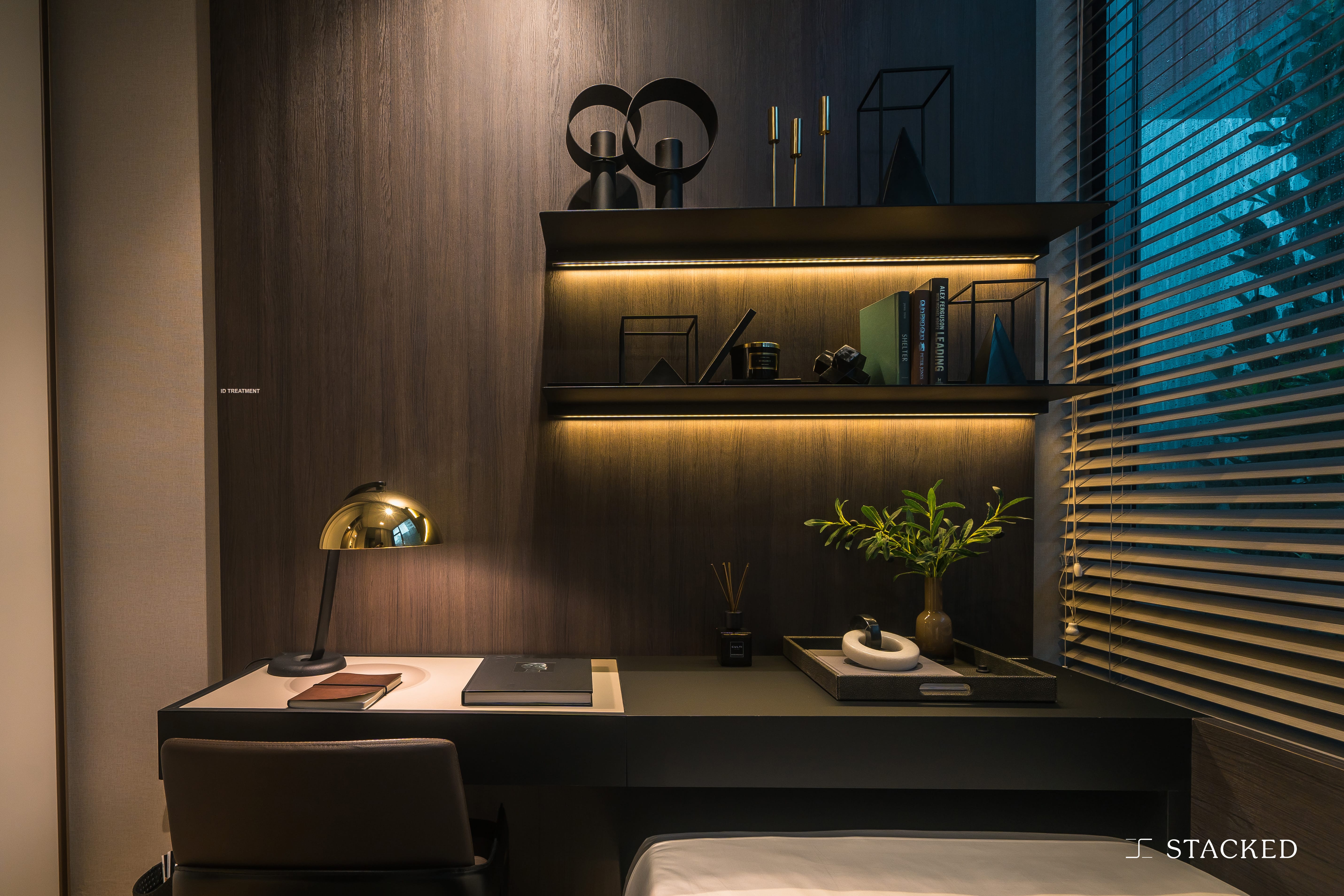 I like that the windows scale almost the full width of the room, which allows for a lot more light to be brought into the room.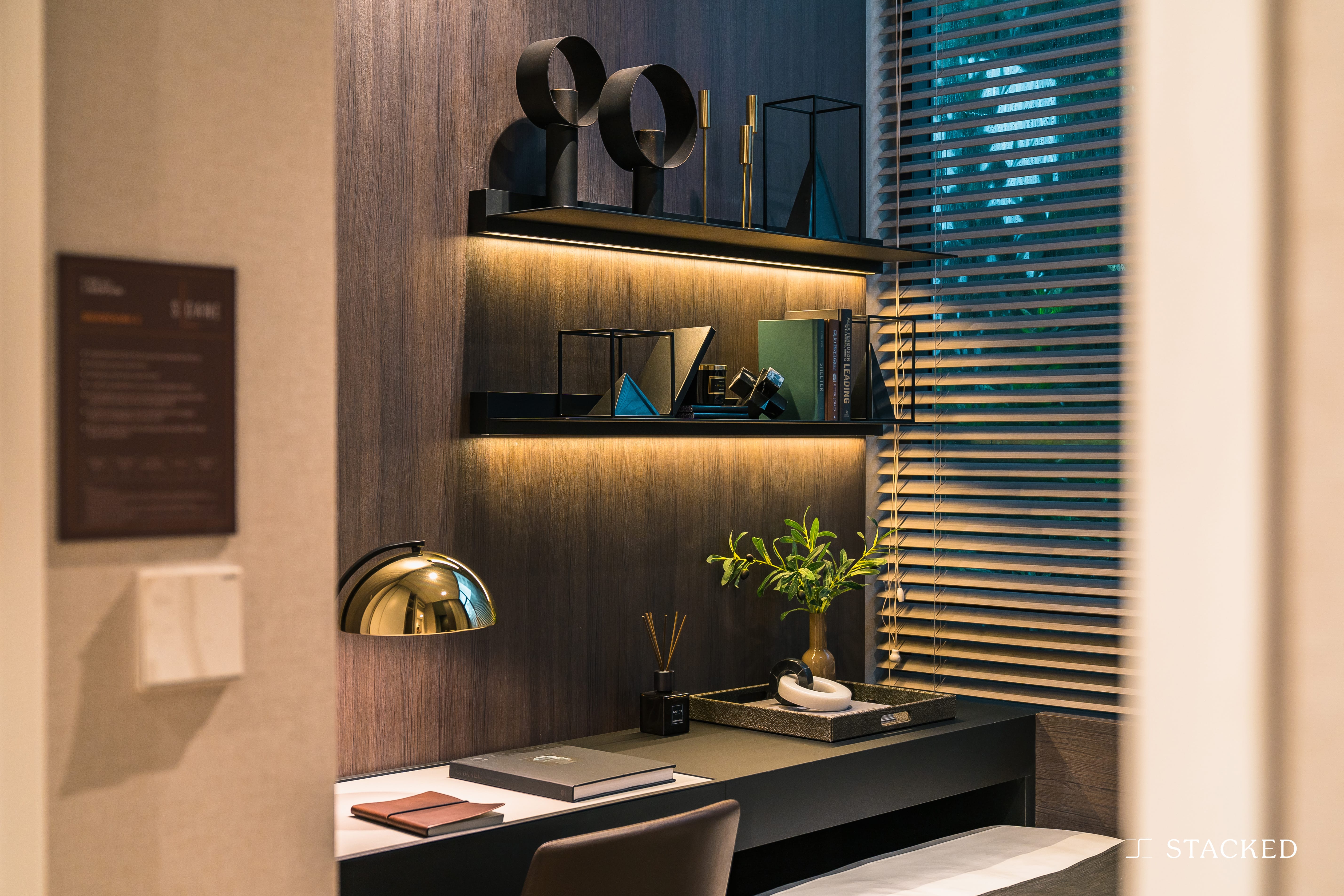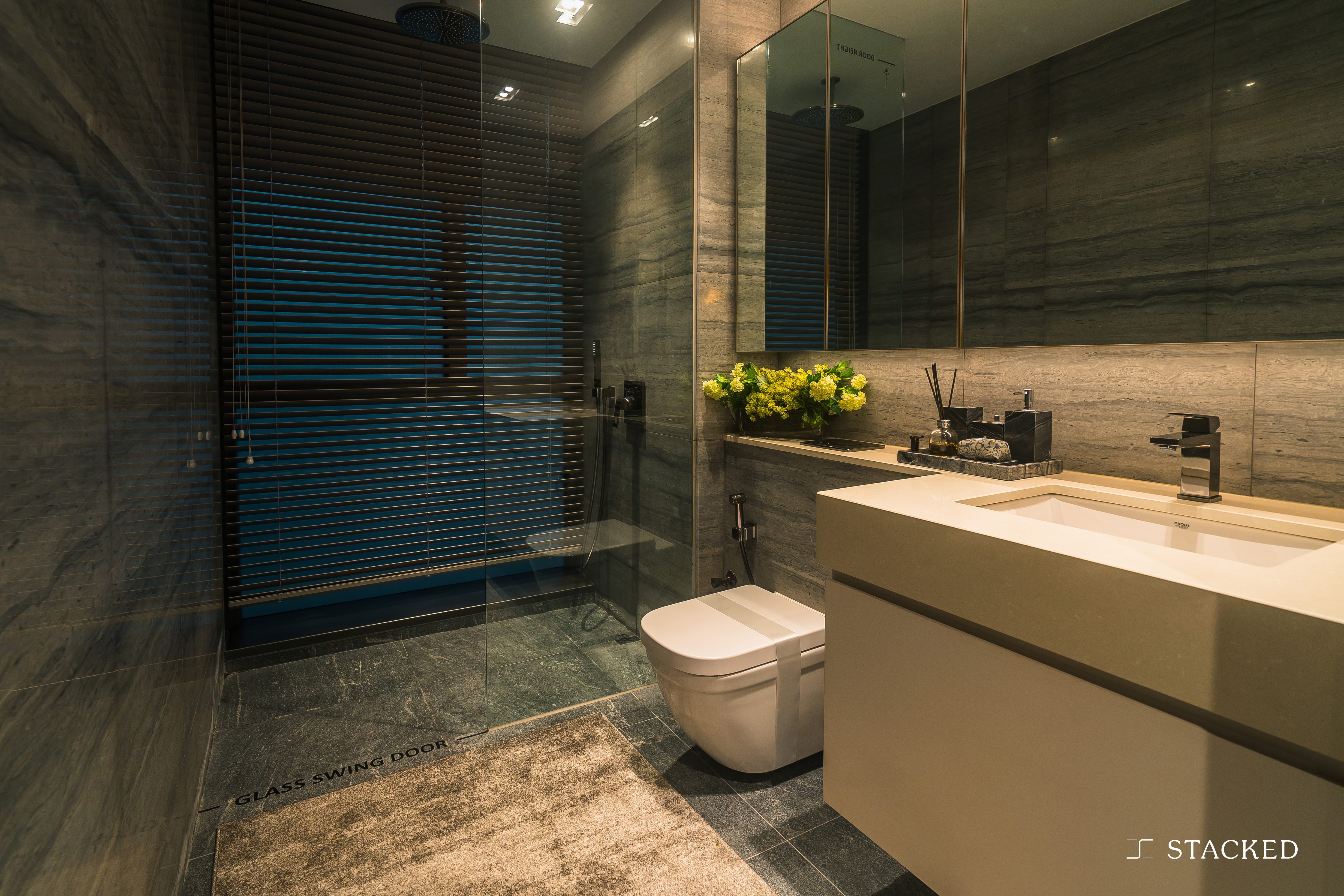 Common Bathroom
The common bathroom is very generously-sized, with the rain shower being a nice touch.
Read this next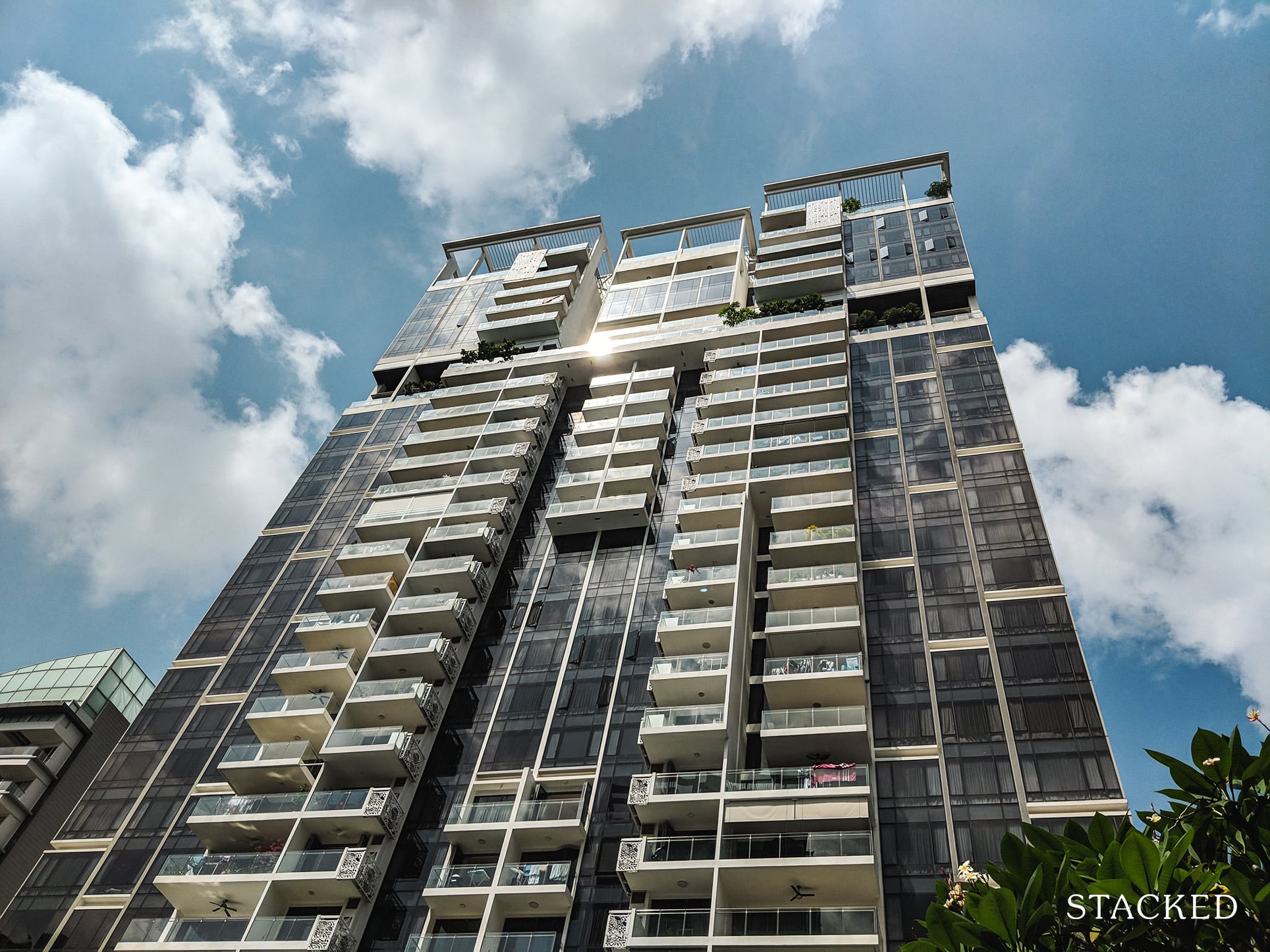 Common Bedroom #2
If you have two kids, there will surely be a fight over this bedroom. It's bigger plus has the advantage of windows on two sides of the wall.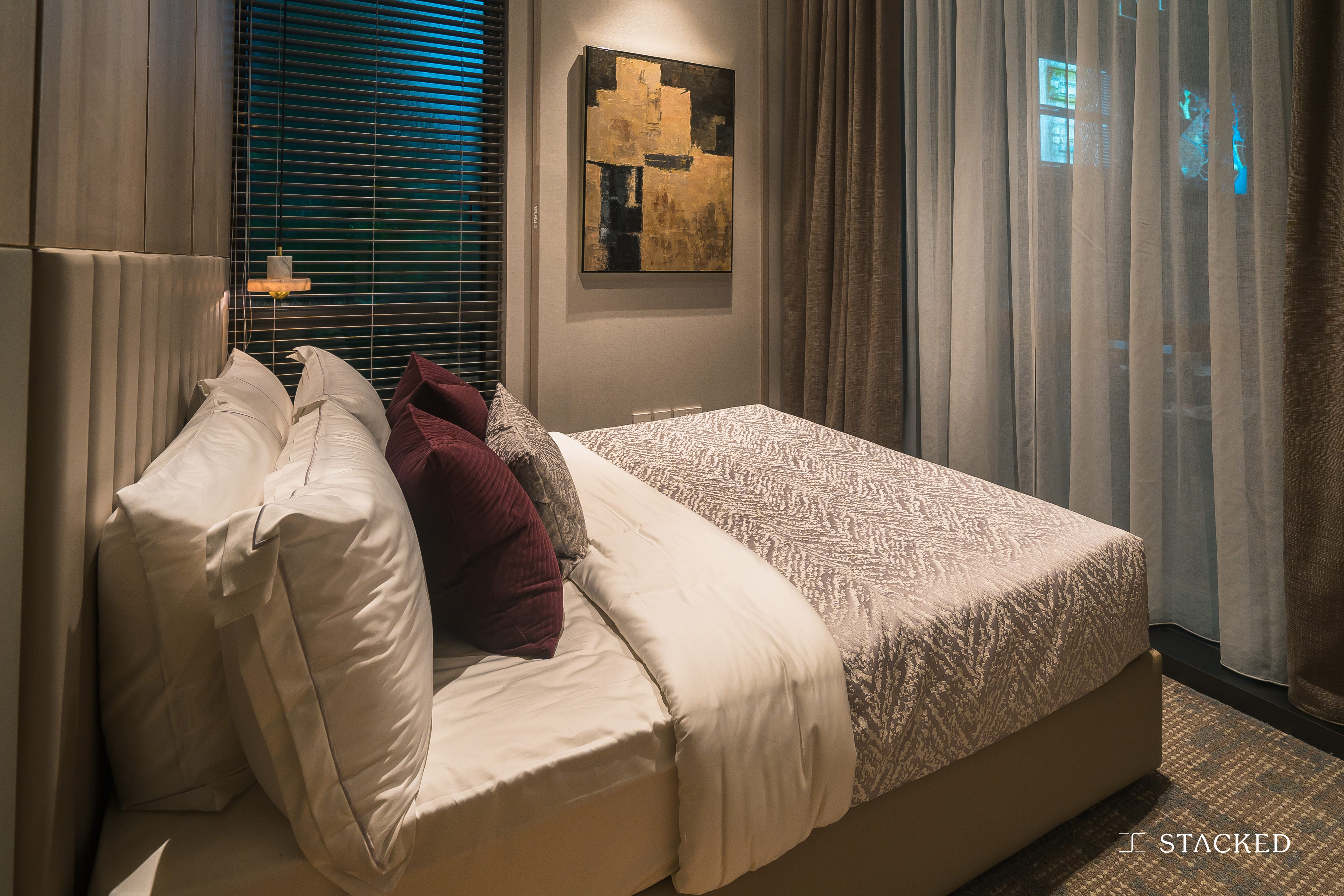 Master Bedroom
Finally, the master bedroom is frankly on a smaller side. To be fair, the space had to come from somewhere given the generous living and outdoor space. So the limitation in the bedroom spaces is something that you will have to consider. That being said, there is still enough space for a king-sized bed but I think a queen would help the space look more roomy.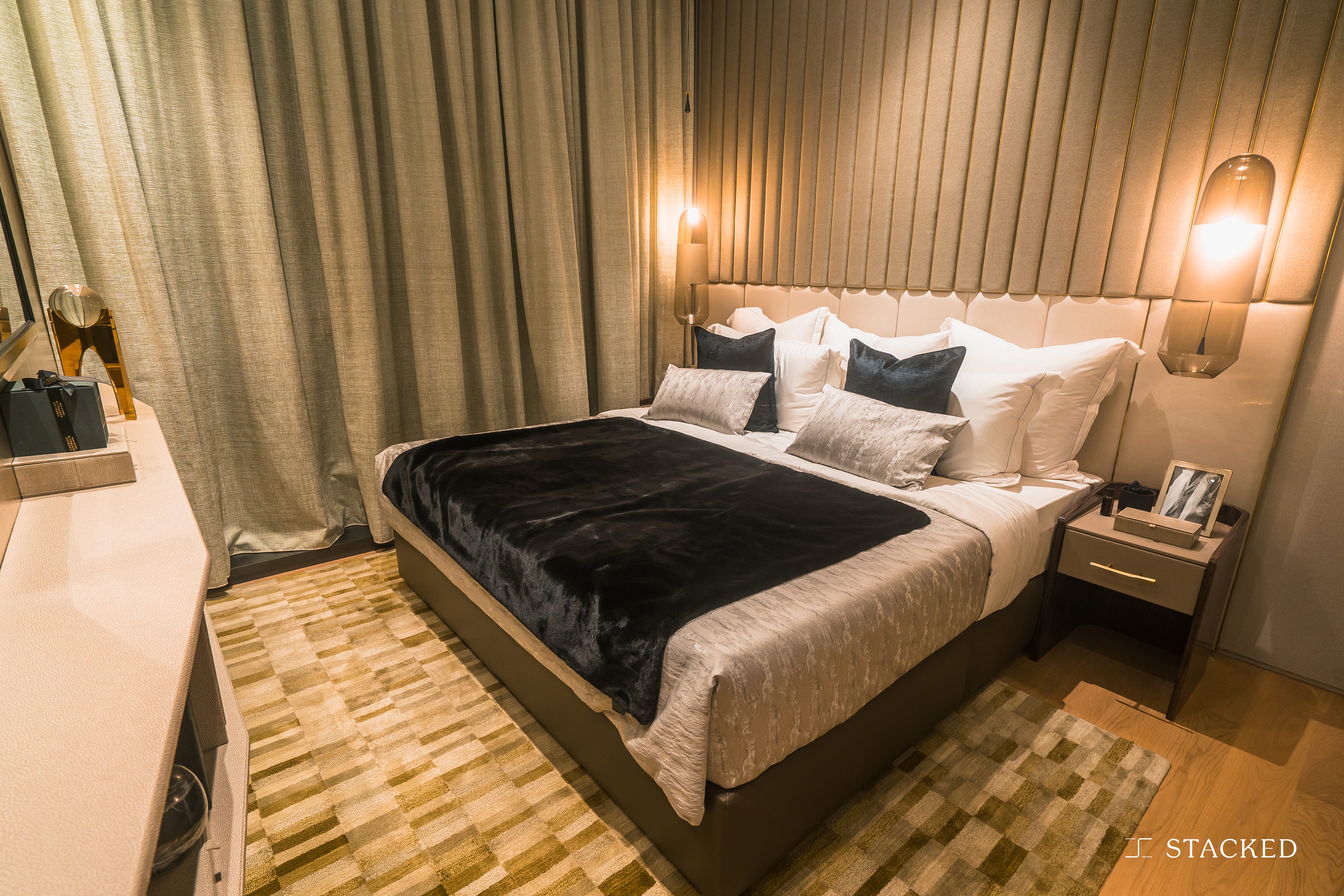 The master bathroom is a large one but sadly does not feature a bathtub of any sort. The smart water closet and personal steam bath do go some way into making up for this, however, which is quite a useful feature to have for those who like their personal bath time.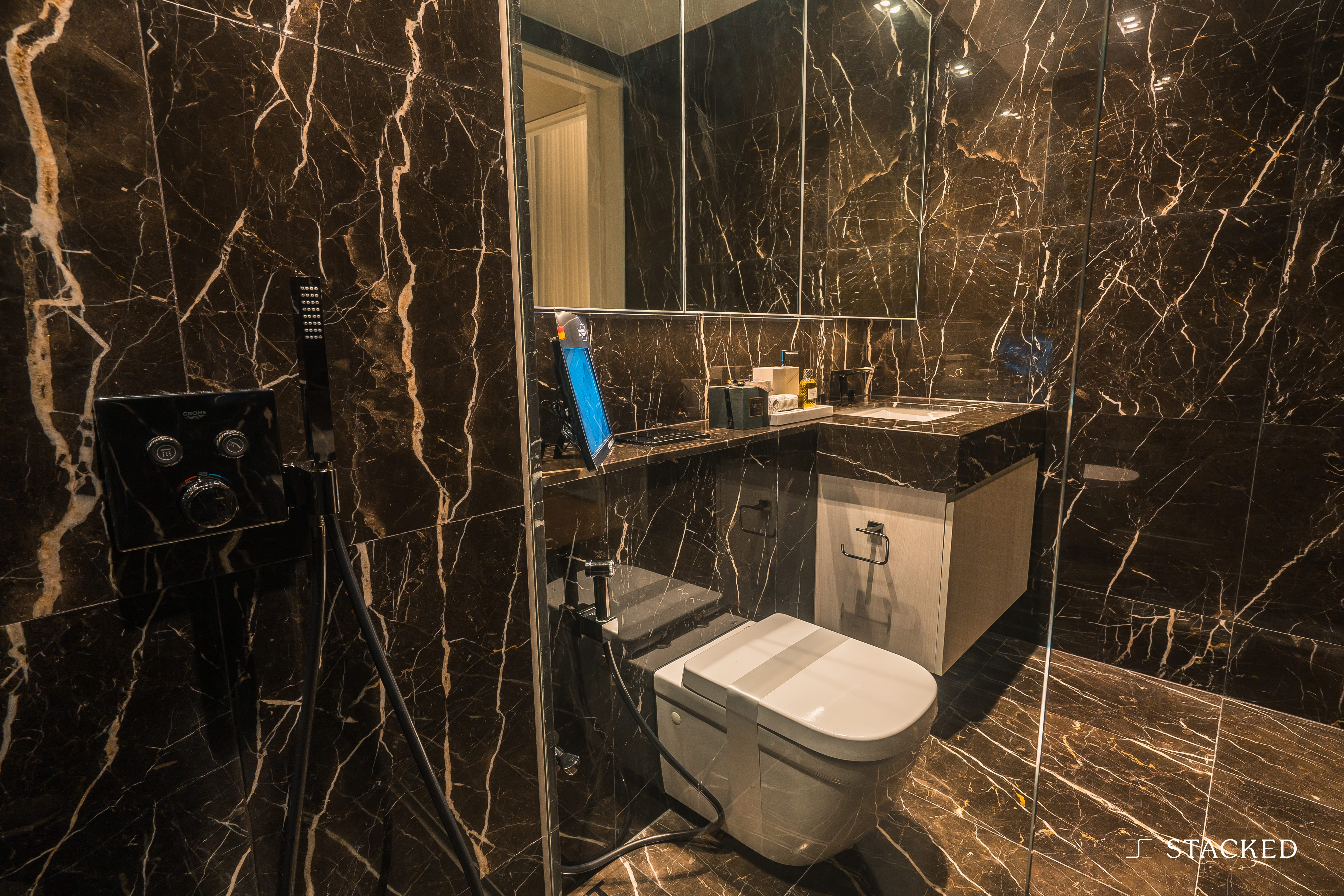 Location
Nestled south of eastern Bukit Timah Road, Sloane Residence is cosied into a lush amount of greenery amongst a range of posh developments like Belmond Green and Palm Spring.
Its location allows equally convenient access to the Novena, Orchard and Stevens districts without the added (multisector-related) noise that usually comes along with living in central regions.
Perhaps its biggest drawback, however, is its distance to any immediate public transport offerings.
Transport
| | | |
| --- | --- | --- |
| Bus Station | Buses Serviced | Distance From Condo (& Est. Walking Time) |
| 'Opp Raffles Girls' Sch' | 105, 132, 190, 190A, 972, 972A | 600m, 7-min walk |
| 'City Twrs' | 46, 66, 66B, 67, 170, 170A, 171, 700, 700A, 960, 960e | 650m, 8-min walk |
Closest MRT: 900m, 11-min walk
An 11-minute walk to the MRT station isn't a deal-breaker by far. But on a list of nit-picks, it does rank as one of Sloane Residence's bigger locale-related flaws.
Due to its 'enclaved' position, residents will also have to walk to either Bukit Timah or Stevens Road for a bus ride. The pathways aren't sheltered, but the luscious greenery along the way provides enough shade for a pleasant walk even at midday.
Still, the longer walking times are a small trade-off for nearly zero traffic-related disturbance in the residence's immediacy.
The centrality of Newton MRT will also go a long way in reducing commute times.
| | |
| --- | --- |
| Highway/Major Road | Distance From Condo (& Est. Off-Peak Drive Time) |
| Bukit Timah Road | 400m, 2-min drive |
| Stevens Road | 450m, 2-min drive |
| Orchard Road | 1.6km, 3-min drive |
| Thomson Road | 1.9km, 3-min drive |
| Serangoon Road | 2.8km, 4-min drive |
| Adam/Farrer Road | 2.9km, 4-min drive |
| CTE | 1.7km, 4-min drive |
| AYE | 6km, 8-min drive |
| PIE | 2.3km, 4-min drive |
| ECP | 4.9km, 7-min drive |
| KPE | 7.4km, 7-min drive |
| BKE | 7.3km, 8-min drive |
| SLE | 12.5km, 10-min drive |
| KJE | 12.4km, 12-min drive |
Private transport accessibility: Excellent

Based on the immediate road offerings, private transport more than makes up for the slightly inconvenient public transport access.
As mentioned earlier, residents here will have easy access to the Novena/Toa Payoh, Orchard or Bukit Timah districts. More poignantly, Sloane Residences' 'enclaved' position means that vehicle users can choose between Stevens or Bukit Timah Road depending on route and traffic conditions
Think of it as a double condo exit – but onto two major roads and their resulting districts.
Interestingly enough, the ECP is just 7-minutes away, meaning that quick (and occasional) recreational escapades could now be on the cards for those who drive.
Finally, every unit here is set to be allocated with a single parking lot. While it doesn't seem like much, bear in mind that Sloane Residences is, after all a boutique development and Singapore's commitment to car-lite aspects could naturally make this a sought-after 'commodity' in the near future.
Groceries
| | |
| --- | --- |
| Name of Grocery Shop | Distance From Condo (& Est. Off-Peak Drive Time) |
| Cold Storage – Alocassia | 1.4km, 3-min drive |
| Cold Storage – Orchard Hotel | 1.4km, 5-min drive |
| Cold Storage – United Square Mall | 2km, 6-min drive |
| FairPrice Finest – Scotts Square (Orchard) | 1.4km, 4-min drive |
| FairPrice – Square 2 (Novena) | 2.5km, 9-min drive |
Unfortunately for residents here, walking to the grocery shops is out of the option – unless you're fine with spending at least 15-minutes on the pathways (in which case Sloane would be perfect for you).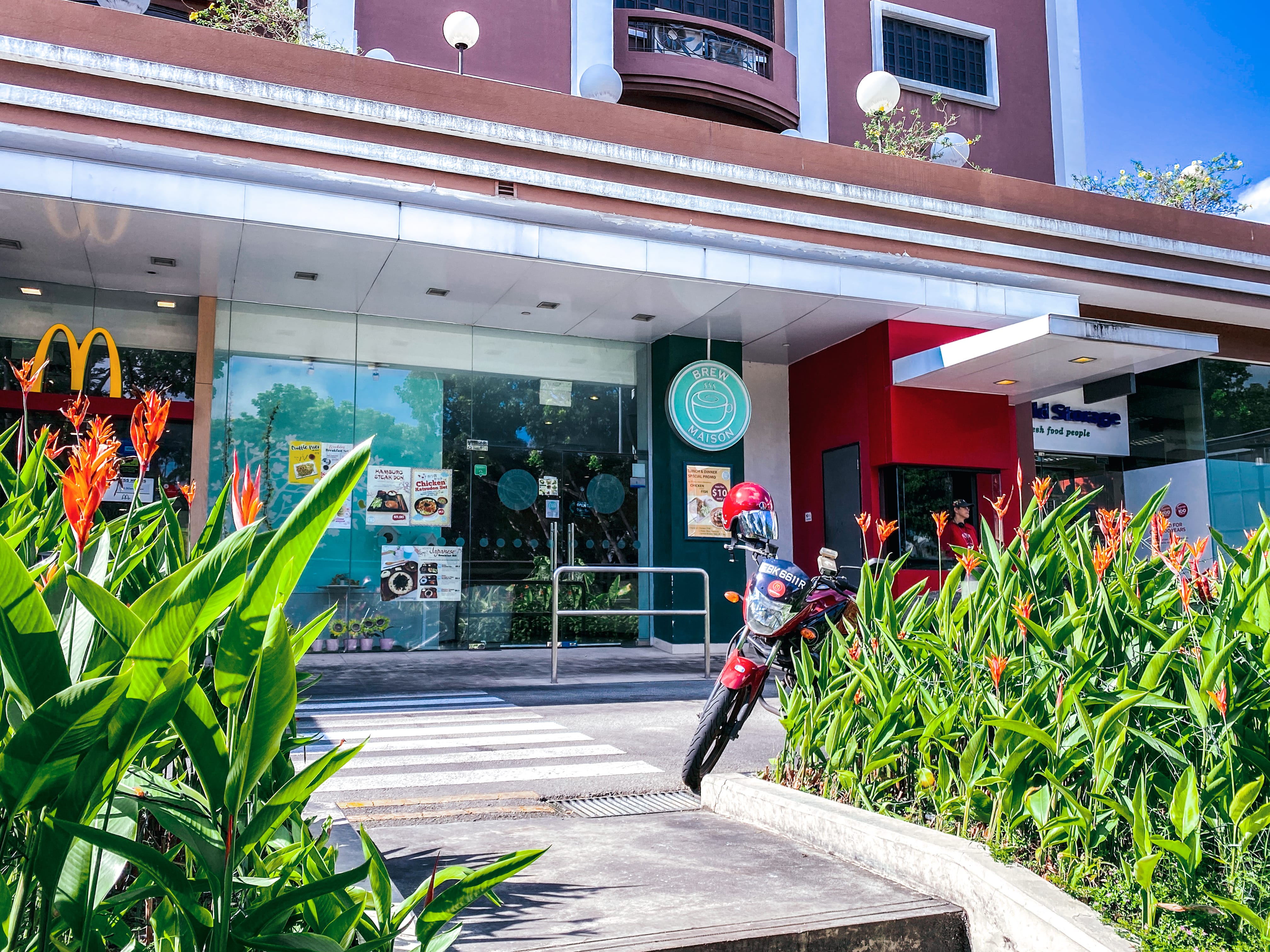 Furthermore, with the new enforcement on e-scooter bans, a quick scoot to the grocers will most likely be a thing of the past by the time the residence TOPs in 2022.
Still, what the condo lacks in grocery shop proximity is made up for in variety. Residents will be able to diversify their grocery trips to either the Orchard or Novena districts based on preference.
Shopping Malls
| | |
| --- | --- |
| Name of Shopping Mall | Distance From Condo (& Est. Off-Peak Drive Time) |
| Start of Orchard Road Shopping Belt | 1.5km, 5-min drive |
| Novena Mall Cluster | 1.6-2.2km, 6-min drive |
| Cluny Court (Bukit Timah Road) | 2.8km, 5-min drive |
| (Furthest) End of Orchard Road Shopping Belt | 2.9km, 10-min drive |
| Great World City | 3km, 8-min drive |
| Toa Payoh Heartland Cluster | 3.7km, 9-min drive |
| City Square Mall (Farrer Park) | 4km, 12-min drive |
| Clarke Quay Cluster | 5.2km, 14-min drive |
Unlike the south and west-sided condos (on the edge of Orchard Road) like Paterson Suites and The Loft, Sloane Residence's position in the north-eastern side means that it has less access to the Clementi/Queenstown and River Valley Districts and hence the shopping malls there (on that note, the CBD is a 13-minute drive away at non-peak hours).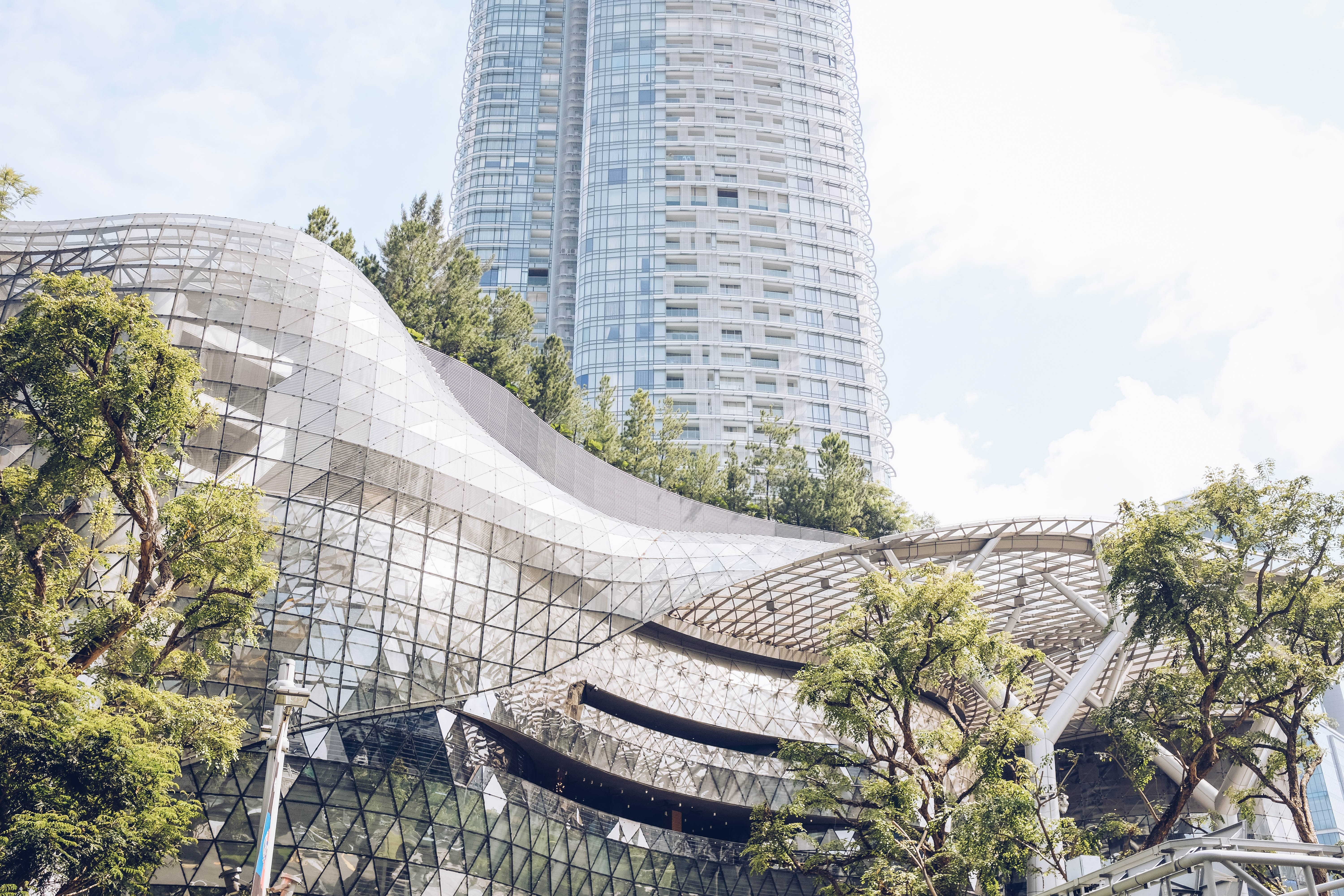 Fortunately, one closed door opens another.

With the entire Little India and Novena/Toa Payoh districts now serving as conveniently accessible 'hangouts' for residents to enjoy, one can naturally expect a range of entertainment, culinary and cultural activities to follow suit.

Schools
| | | |
| --- | --- | --- |
| Name of School | Education Level | Distance From Condo (Est. Off-Peak Drive Time) |
| Camberley Preschool (Balmoral Branch) | Preschool | 500m, 6-min walk |
| Raffles House @ Goldhill | Preschool | 850m, 11-min walk |
| MY World Preschool (Stevens Road) | Preschool | 1.4km, 4-min drive |
| Raffles House @ Robin Close | Preschool | 1.5km, 4-min drive |
| Anglo-Chinese School | Primary | 475m, 2-min drive |
| Singapore Chinese Girls' Primary | Primary | 800m, 5-min drive |
| Farrer Park Primary | Primary | 3.5km, 9-min drive |
| Nanyang Primary | Primary | 3.6km, 8-min drive |
| Raffles Girls' Primary | Primary | 5.3km, 8-min drive |
| ACS (Barker Road) | Secondary | 475m, 2-min drive |
| Singapore Chinese Girls' School | Secondary | 800m, 5-min drive |
| St. Margaret's Secondary | Secondary | 3.5km, 7-min drive |
| Hwa Chong Institution | Secondary | 4.3km, 9-min drive |
| Nanyang Girls' High School | Secondary | 5.4km, 9-min drive |
| Queensway Secondary | Secondary | 5.9km, 9-min drive |
| Catholic Junior College | Tertiary | 1.5km, 5-min drive |
| Hwa Chong Institution | Tertiary | 3.9km, 7-min drive |
| Raffles Junior College | Tertiary | 5.6km, 15-min drive |
| National Junior College | Tertiary | 5.7km, 11-min drive |
| St. Andrew's Junior College | Tertiary | 7.5km, 14-min drive |
| Eunoia Junior College | Tertiary | 8.1km, 15-min drive |
| ACS Junior College | Tertiary | 8.4km, 15-min drive |
| Ngee Ann Polytechnic | Tertiary | 8km, 14-min drive |
| Victoria University of Technology | Tertiary | 2.3km, 7-min drive |
| NUS Law Faculty/School of Public Policy | Tertiary | 2.7km, 6-min drive |
| UBS Business University | Tertiary | 2.7km, 6-min drive |
| SMU | Tertiary | 5.6km, 16-minute drive |
Once again, Sloane Residence's north-eastern, central location means that there are slightly fewer primary and secondary options within the 10-minute drive radius as compared to other developments in the nearby southern and western-central areas. 

That being said, one of the biggest pulls of living at Balmoral is the access to the nearby Anglo-Chinese mission school cluster.

Located just a 10-minute (or less if you're a student in a rush!) walk away from the condo, the presence of both a primary and secondary school in one area offers an attractive 10-year education option for the kids.

Granted, it caters only to the boys, but with the Singapore Chinese Girls' cluster just up the road, it ensures that no child will be left behind.

Of course, there are many options just above the 10-minute radius that present themselves at the expense of slightly longer commute times should the need arise.

On that final note, a greater-than-average number of Junior College options are available for residents here, even if that comes at the expense of a longer ride to the Kent Ridge Education Belt.

Additional Pointers
Luscious 'Walking Paths'
Being surrounded by concrete developments can get a tad depressing at times.

Fortunately for residents at Sloane Residences, however, a number of recreational options open up in the walking department.

Just 5-minutes from the condo lies the Goodwood Hill area – a low-rise bungalow residential area shaded by a range of shrubbery and trees. And while it isn't exactly a 'walking path' per say, you'll often find residents of the nearby residential enclaves taking a walk through this lovely shaded area.

What's more, the Botanic Gardens is just a 6-minute drive away, opening a whole range of recreational activities in that regard.

Limited Immediate Construction
Based on the Masterplan 2019, the immediate surrounding area of Sloane Residences has been allocated for 'residential-only use'.

With all the sites already filled up by existing freehold residences (save for 'The Hyde' that is currently undergoing construction two condos down the road with a similarly estimated TOP date), residents at Sloane can expect limited long-term construction work outside of the condo in the coming years.

That being said, the Goodwill Hill area (couple hundred meters from the condo) mentioned earlier is actually labeled as a 'reserve site'. Naturally, this could be transformed into a future amenity that might further the condo's value.

As of today however, no land plans have been reinforced – the high cost of this large expanse of land serving as 'progress' biggest deterrence'.

Development Site
Facilities in Sloane Residences

| | | |
| --- | --- | --- |
| Lap Pool | Jacuzzi | Viewing Lounge |
| Rain Dance | Clubhouse | Indoor Gym |
| Picnic Lawn | Cabana | Dining BBQ Pavilion |
By now, you would have fathomed Sloane Residences to be a rather small development on a whole. And to that extent, you are not wrong.

Fortunately for us, that is where most of the negative stereotypes associated with boutique development end.

With considerably well-spaced units (more on that in a bit), adequately-supplied/positioned facilities and an entire open-spaced lawn to boot, one can see how the developers of Sloane Residences' have cleverly maneuvered the mere 38,943 square feet of land area on which the condo is intended to rise.

Perhaps more striking is the positioning of its facilities on the roof of the 3-storeyed 'groundscraper' – an 'honorary 4th floor' if you will.

With the south-west facing sky-terraced lap pool positioned away from Balmoral Road (and possibly into the lush greenery and pools of Belmond Green), residents are ensured a traffic pollution-free swimming experience.

That being said, residents on the 3rd-storey of the 'groundscraper' and subsequently the 3rd-6th-ish storeys of the 'skyscraper' might receive carry-over noises from both the pool and adjacent communal dining pavilion as a result.

On that note (and this is mostly to the fitness junkies), wouldn't it have been great if the developers had chosen to swap the position of the gym in place of that dining pavilion?

Best Stacks
Unit Mix
| | | |
| --- | --- | --- |
| Unit Type | No. Of Units | Size of Units (sqft) |
| 2-bedroom | 10 | 743 sqft |
| 3-bedroom | 34 | 1,249 – 1,292 sqft |
| 4-bedroom | 8 | 1,496 sqft |
From the get-go, we realise the range of unit-types, above-average unit sizes (considering the Sloane Residences boutique status), as well as 'strict' unit segregations.

Ten 2-bedders are set to occupy the 'groundscraper' while the remaining 3 and 4-bedders are spread into the 'skyscraper' block.

While that means that residents of the 2-bedroom units get the cool 'eco-like' building, they are unfortunately not entitled to the personal lifts present in the 3 and 4-bedroom units of the 'modern-like' skyscraper.

The 2-bedroom units do get the verdant greenery at the front and back of the units as the 5-metre corridor stretch and 4.6-metre at the back help to give the sense of a villa-style living – something that you don't get to see in many 2-bedroom units at all. Normally bigger units get all the bells and whistles so its nice to see even the 2-bedders get some perks here.
Naturally, this narrows down diversity of choice across the tiers – even if the segregation does go some way in creating 'bonding-space' for similar demographics.

On that note, the range of unit tiers here does help cater to various family types. And unsurprisingly, the units are relatively well-sized across the board despite Sloane Residences being a boutique development – making it all the more alluring on the 'exclusivity' front.

Finally, the implementation of a basement carpark here is a (welcome) no brainer given the priority on ground-level space. Unsurprisingly, this will also go some way in reducing vehicle pollution to the 'groundscraper' and similarly lower-leveled units of its 'skyscraper' partner.

Stacks with the least afternoon sun
The sun direction illustration above only showcases the Groundscraper units (1st level of Sloane Residences). All the stacks face the NE-SW direction, which bears the full brunt of the west sun in the afternoon between the months of October to February. In July however, the west sun is at its strongest on the NW side of the block. During this time, Stacks 1, 2 and 3 are the only stacks that do not have any afternoon sun from July till around September, though it does get a lot of afternoon sun thereafter.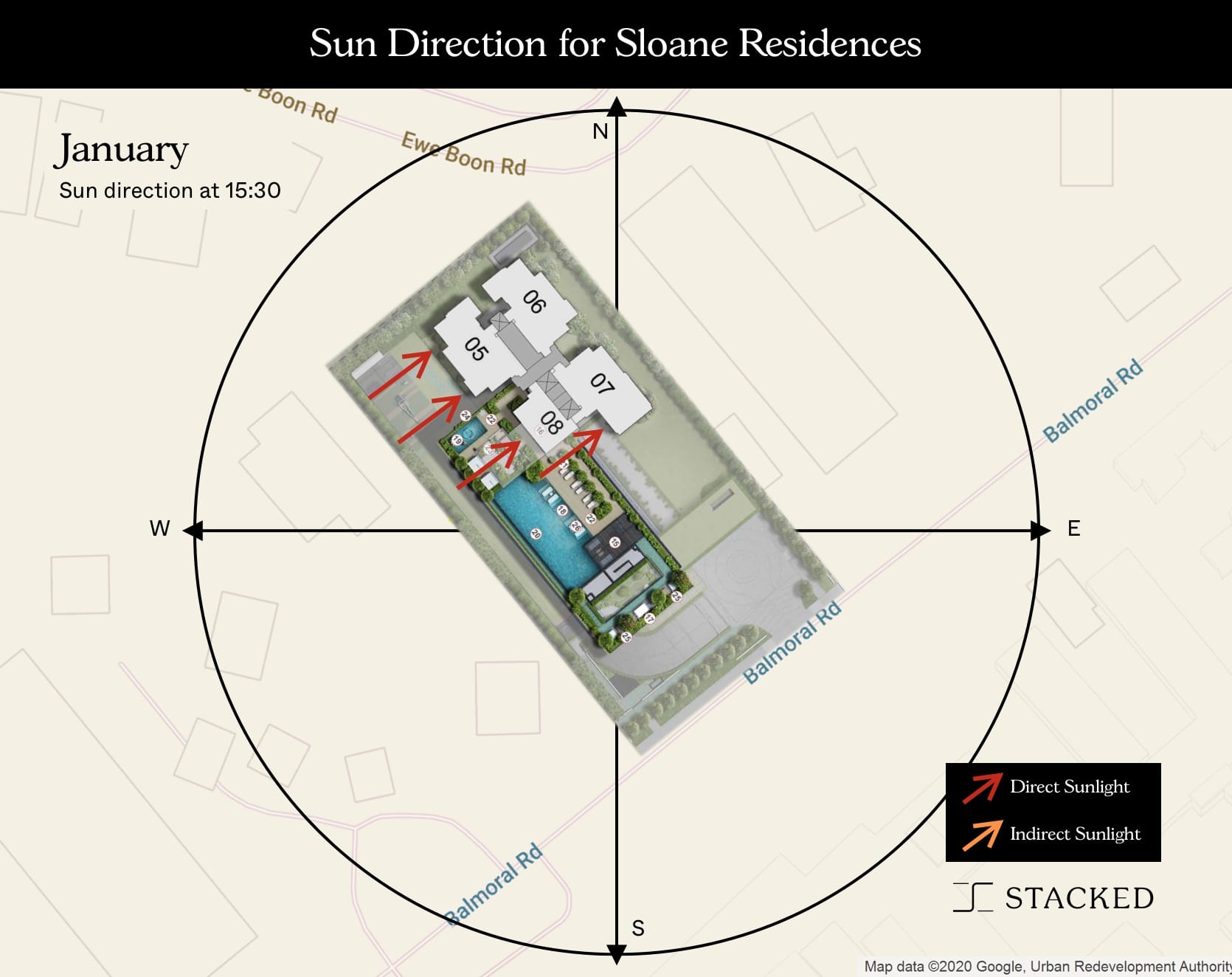 For Skyscraper units, stack 7 is affected the least by the afternoon sun. In the period of November to February, it bears the full afternoon sun. That said, it's shielded from the sun for the rest of the year. Stack 6 is the next best stack as it only gets the direct west sun between April to September (half the year). Stacks 5 and 8 get the afternoon sun all year round.
Stacks with the best views
We think that the developers Tiong Seng were very smart and strategic with their unit facings. Notice how all the blocks were pushed back so both stacks 5 and 6 can enjoy some views as well instead of prioritising just stacks 7 and 8. Also by setting the block further back from the road, it decreases the road noise.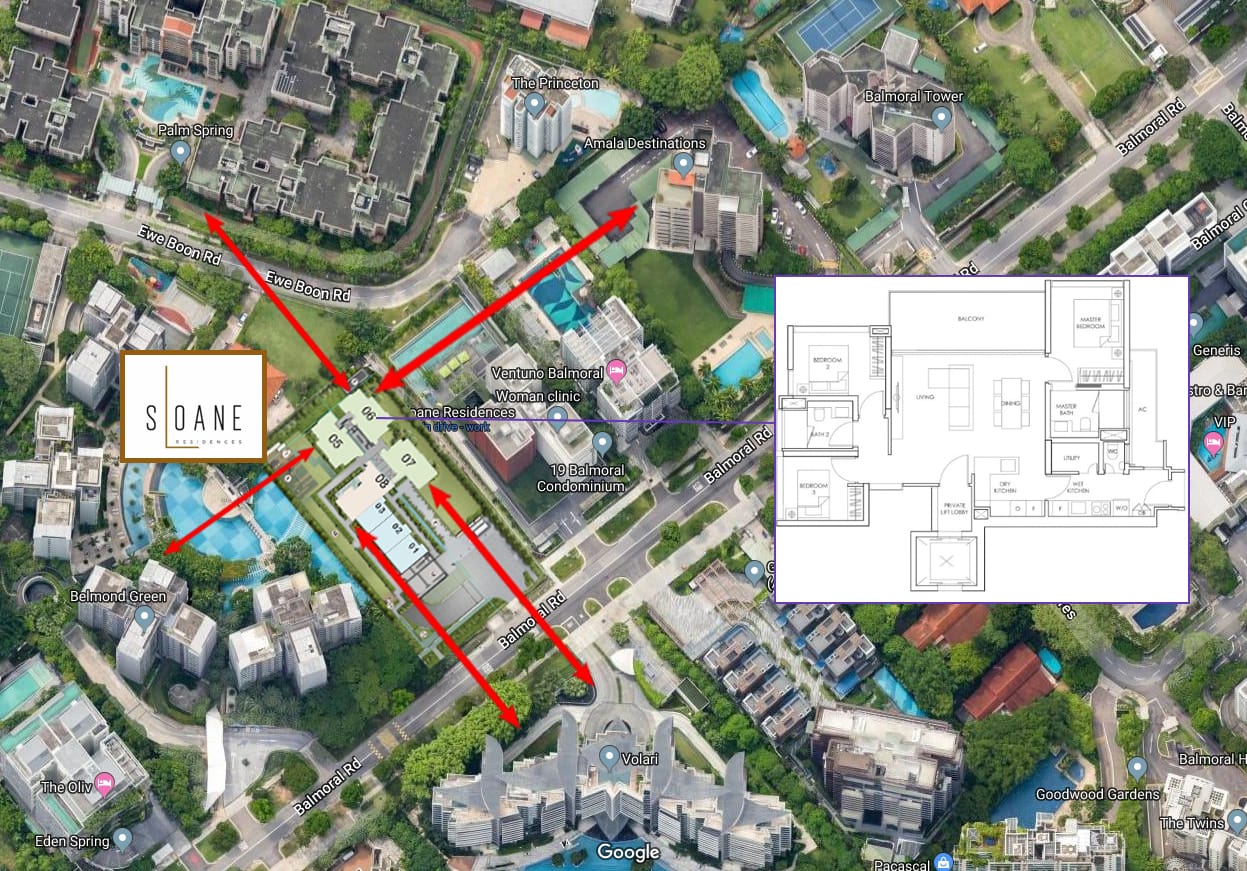 If you are choosing the 4BR unit, then stack 8 is your only option – and it's no surprise as it's got great facing for both the front and side views.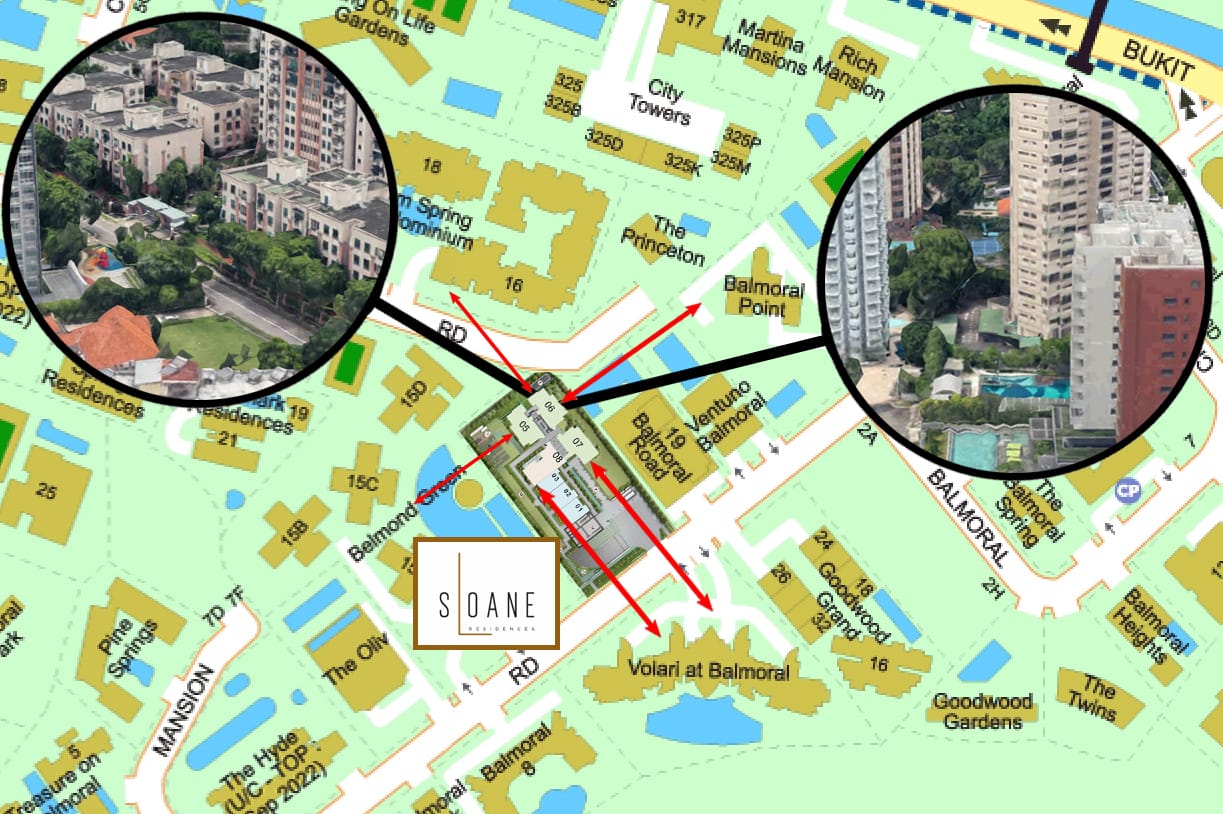 For the 3-bedroom I would personally go for Stack 6 because of the clear views from the living and bedrooms and the shield from road noise. It's generally NE facing aside from bedrooms 2 and 3 (which is NW facing meaning during part of the year you'll get the sun). The only uncertainty is the detached house (in the event it is redeveloped).
Price Review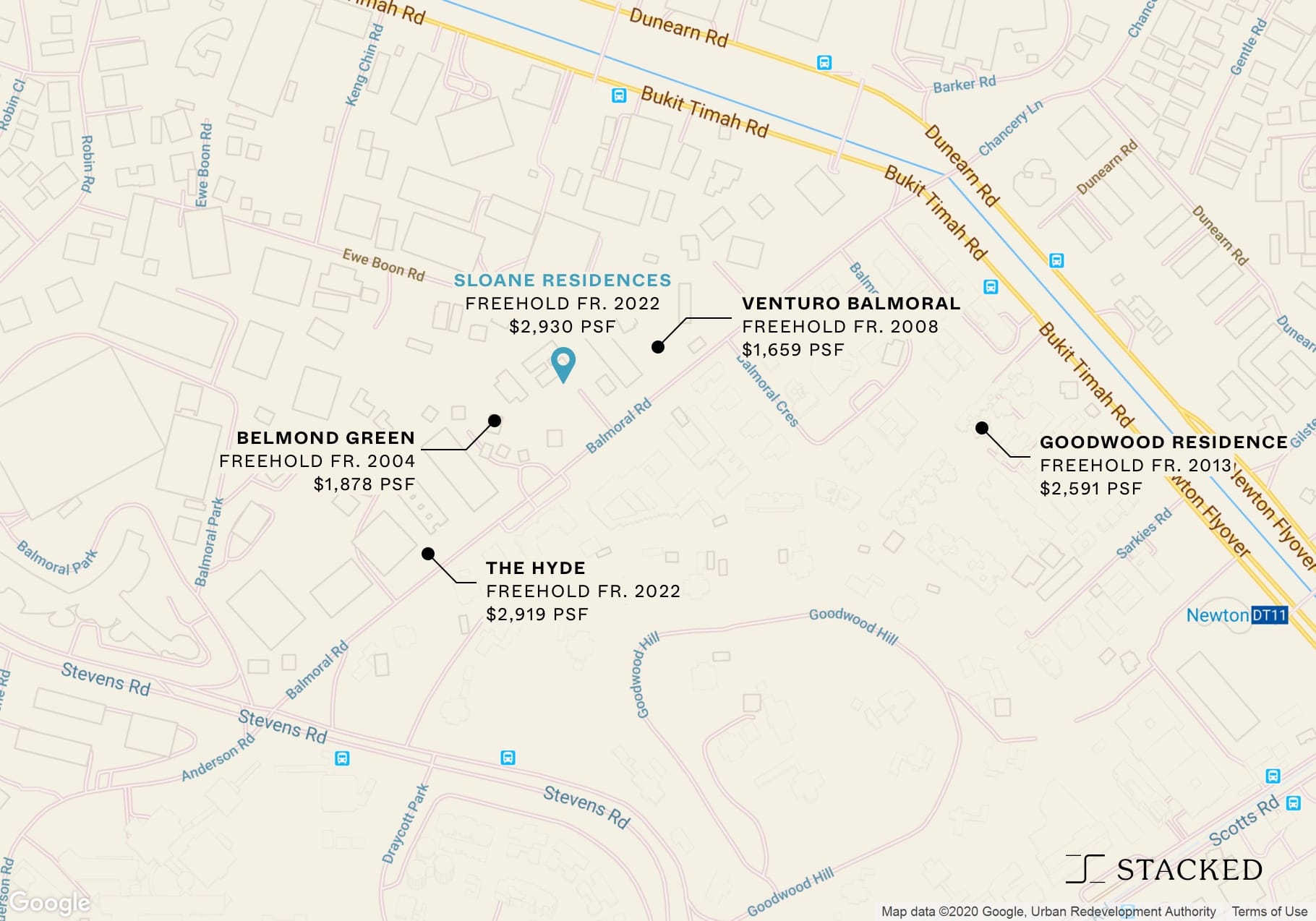 | | | | | |
| --- | --- | --- | --- | --- |
| Project Name | Tenure | TOP | Average Price (PSF) | Comparison Point |
| Sloane Residences | Freehold | 2022 | $2,930 | – |
| Venturo Balmoral | Freehold | 2008 | $1,659 | Immediate Area |
| Belmond Green | Freehold | 2004 | $1,878 | Immediate Area |
| Goodwood Residence | Freehold | 2013 | $2,591 | Closest to MRT |
| The Hyde | Freehold | 2022 | $2,919 | Immediate Area/Similar Age |
As of today, just 4 units of Sloane Residences have been sold (we'll update the list periodically).

Out of the 4 units, 3 were 2-bedders on the 2nd floor of the 'groundscraper' and 1 was a 3-bedder on the 3rd floor of the 'skyscraper'. Their total psf averaged $2,985 and $2,766 psf respectively with a combined $2930 average psf.

It is worth noting that these units were the double volume units. As such they naturally transacted at a higher PSF, so prices do start from a minimum of $2,700 PSF.
Now if you were to compare it to the 13 units sold at The Hyde for an average of $2,919, you'd realise that the prices are very similar.

In fact, both developments are relatively alike on paper. Boutique neighbouring freehold residences with up to 4-bedroom units and 'sky-facilities' – both of which are destined to TOP in 2022.

While we won't go too in depth into comparisons and trends as yet, rest assured that we'll tackle these aspects and more in our upcoming review of The Hyde.

For now however, the biggest non-architectural design/layout factors that set them apart is the that The Hyde also offers 1-bedroom units while Sloane Residences is 3 minutes closer by foot to the Newton MRT station.

On that note, we've also included Goodwood Residence into the mix given its status as the closest condo to Newton MRT. Nearly 10 years since its launch, it has retained most of its value with a slight dip in the period of the station's construction before gradually rising up again upon its opening in 2015.

Interestingly enough, if you were to look at the pricing history of Sloane's neighbouring residences Venturo Balmoral and Belmond Green, you'd realise that the former has also relatively maintained its quantum value through the 10 years with sparse sales throughout.

The same cannot be said for the latter however, which has actually witnessed quite a spike in quantum since its $802 psf days pre-2004. Naturally, this increase was the combination of a climbing property market and growing economy at that time… as well as the birth of Venturo Balmoral – which undoubtedly drove up demand (and hence prices) in the immediate area.

And so based on the mini case study, one would naturally expect history to repeat itself as the impending arrival of both The Hyde and Sloane Residences is set to draw eyes to the area – hence bolstering demand, and potentially quantums of these nearby condos.

More so, when you realise that the two newcomer's biggest drawbacks are really their limited space offerings – a perk that the 100,000 sq ft+ Belmond Green has thrived on for the past 15 years.

Our Take
What we like
Dumbbell layout

Excellent central location

Modern design
What we don't like
–

Not near MRT

–

Most units have afternoon sun
In essence, an initial high quantum that leverages mostly on novelty, combined with low rental yields, and stunted room for appreciation means that purchasing a condo here solely for sizable investment-takeback purposes isn't the wisest option.
IF, however, you are looking for a long-term home (note the freehold status) and quantum is not your biggest priority, then the taste of glamour – both in and out of the units, as well as its one-of-a-kind location makes it a hell of a home to return to. Not to mention, very affordable maintenance fees considering the small number of units.
Especially if you consider the 10 years of hands-free school commutes for the kids, and perhaps more so when you realise that the choicest of the 52 exclusive units (or even any for that matter) here are not going to be on the resale market anytime soon once they're all snapped up.
What this means for you
You might like Sloane Residences if you:
• Are Attracted by 'Exclusivity':

Limited units naturally means lesser condo population. Combined with above-average units and posh facilities, Sloane screams 'exclusive'.

• Enjoy a Multi-District Location:

Centred amongst 4 MRT stations and within 5-minute drives of over 4 major districts, Sloane Residences offers incredible diversity coated with easy accessibility.
You might not like Sloane Residences if you:
• Are on a Strict Budget:

Lesser units means higher maintenance fees as well. With numerous other matured condos in the area, one can easily spend less for a place here.

• Prefer Massive Condo Grounds:

At 38,943 square feet, Sloane Residences is by no means a large condo. Despite its succinct layouts, those who prefer larger spaces should look elsewhere.
Join our Telegram group for instant notifications
Join Now
Reuben