Property Picks
Singapore's Best Condos For Those Who Love Art
Ryan J
April 30, 2020

6

min read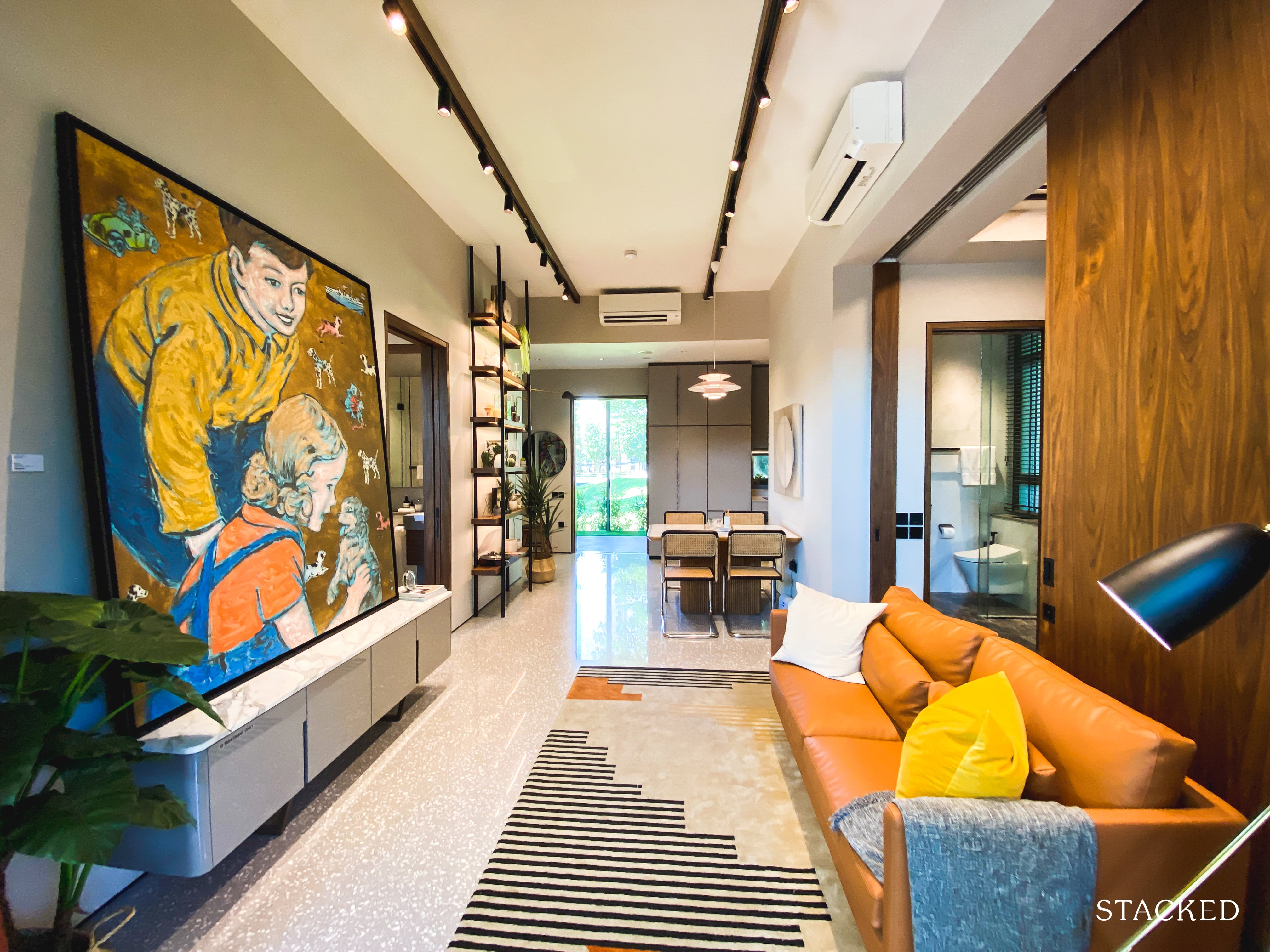 6
min read
We've all heard the old complaint that Singapore is a waste land for artists; that we're too repressed, our urban environment stifles creativity, and our idea of art is a diarrhoea joke in a Jack Neo movie.

Well that's not true somewhat less true these days. There are places in Singapore where you can step out the door, and see awesome murals, attend inspiring events, or just be placed in the mood to create.

For those of you with an artistic streak – or who just treasure neighbourhoods with more self-expression – the following developments are a must-see:

One Holland Village Residences
The OLA EC
The M Condo
Parc Emily

1. One Holland Village Residences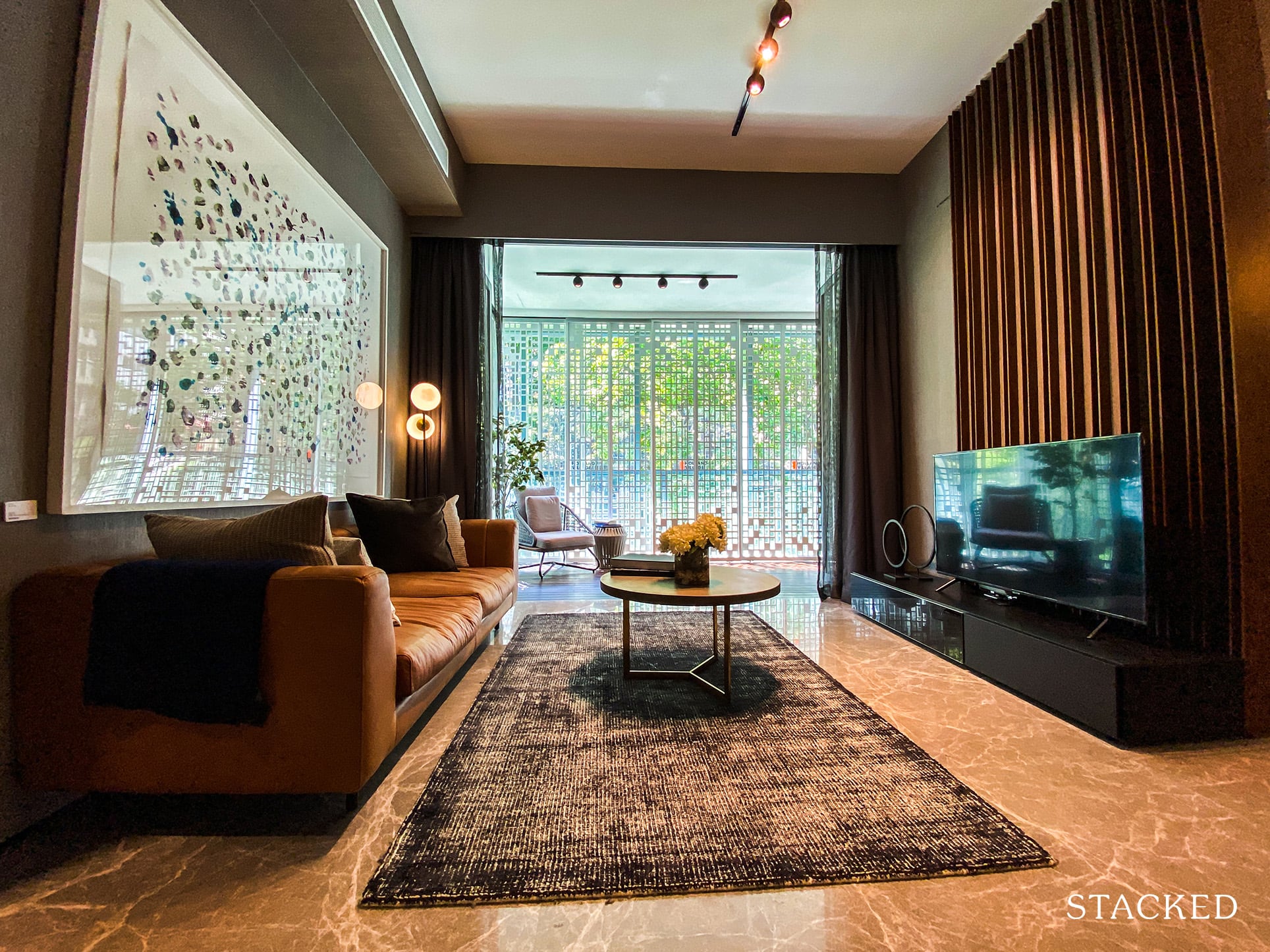 Only the ignorant think of Holland Village as just being "wine bars and pricey food".

From the live music of Wala Wala, to cutting edge art galleries like Taksu, to events like the Holland Village Art Market, this has always been a hotspot for local talent. In fact, the Urban Redevelopment Authority (URA) has designated Holland Village as an identity node for precisely that reason: there is a culture unique to Holland V, which especially celebrates performing arts. Ask around: you'll find a lot of local musicians have – at some point in their career – played a gig or two at a Holland V outlet.

Note that the ongoing Holland Village Extension Plan (which was drafted way back in 2014) includes plenty of public seating, landscaped public areas, and strictly no perimeter fences. This sort of layout supports outdoor communal events like performances, and provides a good way for artists to interact with their audience and each other.

Right now, One Holland Village Residences its probably the best way to live near the action. This 99-year development has just 296 units on a 248,600+ square foot plot, is sitting right on top of retail and F&B outlets. It's also just across from the MRT station, making this one of the best situated developments to date.

In our in-depth review, we cover the three different residential set-ups in this single development; do check it out. But to give you the quick take, One Holland Village Residences is a development that sits in the heart of an arts and culture district, as well as being extremely convenient.

Info sheet:
Address: 1 Holland Village Way (District 10)
Developer: Far East Organization
Site Area: Approx. 248,606 sq.ft.
Tenure: 99-years
TOP: 2024
Units: 296

2. 38 Jervois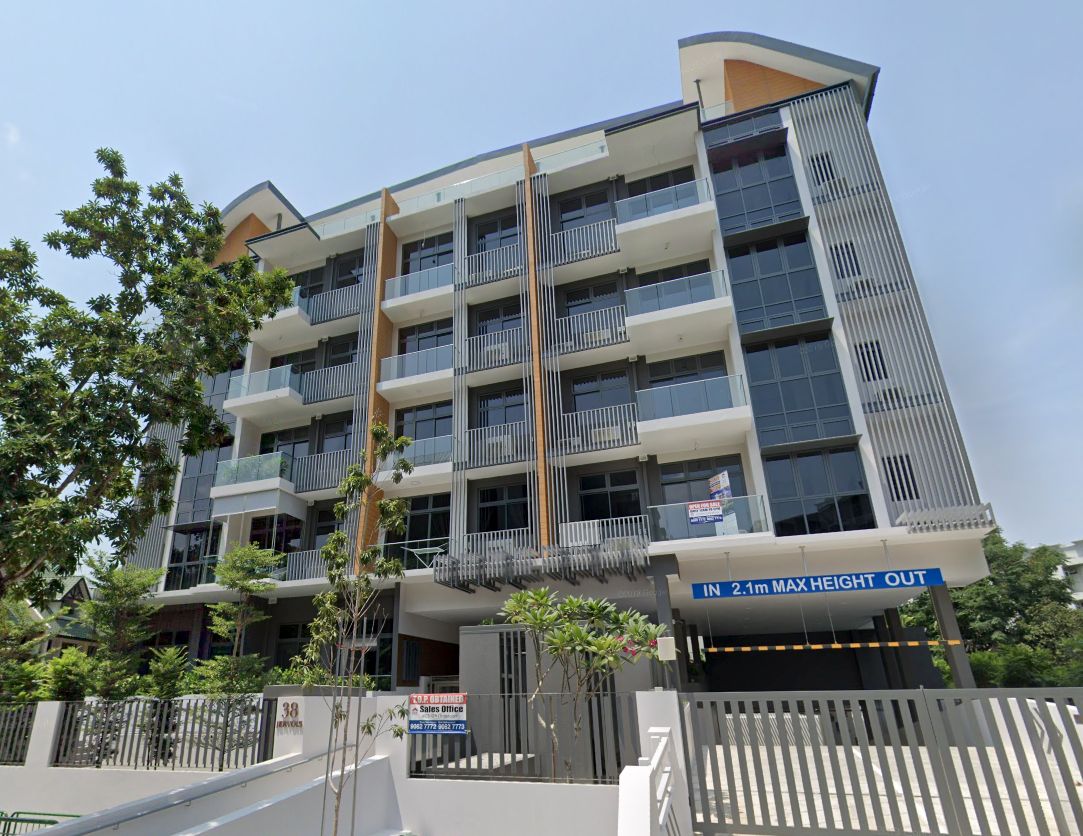 Ah, you're shocked that an Orchard area development is here. That place is full of bourgeois-appeal brands and tourists, right?

Not for long. Orchard Road is undergoing a major revamp, and one of its subzones – Tanglin – is going to focus on arts and artisanal offerings. For an example of this, check out the Tudor Court area, with its art galleries and antiques, and the area's top-end dance studios, music schools, and craft centres. 

This is meant to break up the Orchard area's current vibe and amenities. Rather than be a series of snobbish branded stores, the plan is to have mixed-use, lifestyle driven subzones in Orchard; of which Tanglin will be the designated the cultural heart.

38 Jervois is located close by, just out of the way of the most noisy parts of Orchard, but still a convenient stroll away. This is an especially cosy development with just 27 units (the only configurations being two-room or three-room).

This is also a freehold development, so it's ideal for those who intend to stay put in the area and tap on longer term gains.

Info sheet:
Address: 38 Jervois Road (District 10)
Developer: Prominent Land
Site Area: Approx. 14,800 sq.ft.
Tenure: Freehold
TOP: 2019
Units: 27

3. The OLA EC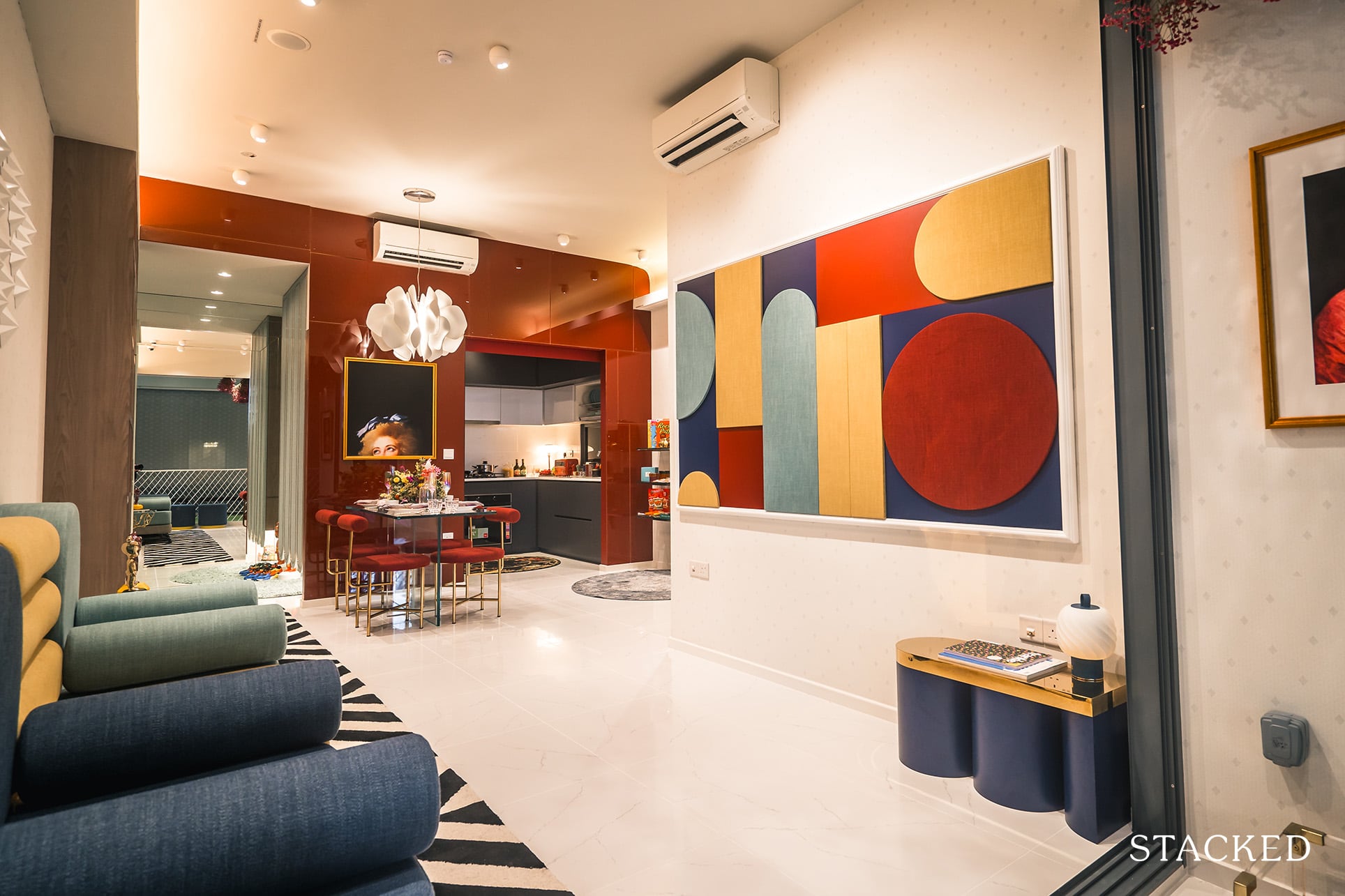 This listing isn't here because the location is particularly artsy (it's in the sleepy residential zone of Sengkang). But The OLA EC stands out because of its strong artsy bent, and its unique positioning as Singapore's first luxury EC.

The OLA's developer, Anchorvale Pte Ltd., partnered with Lladro for the development. Lladro is a Spanish company founded in 1953 in Almassera, and by 1956 they had developed a reputation as master sculptors; their craftspeople are still considered among the best in the world.

When they're not doing the fancier sculptures, however, Lladro also makes high-end housing accessories, which you'll find in the various units. The lobby of The OLA, incidentally, houses one of Lladro's masterpieces – a handcrafted chandelier featuring 200 porcelain fairies.

The entire development is also themed on the works of Barcelona-based artist Eva Armisen. Her artwork celebrates the vibrancy of daily life, and is featured in all nine blocks.

So definitely have a look at The OLA; especially if you're the sort to seek inspiration through immersion.

Did we mention, this EC is partnered with Real Madrid Football School, and your children aged six to 16 can get a year of free football classes? Because they totally can. We've covered more of such perks in our in-depth review.

Read this next
Info sheet:
Address: Anchorvale Crescent (District 19)
Developer: Anchorvale Pte. Ltd.
Site Area: Approx. 184,465 sq.ft.
Tenure: 99-years
TOP: 2023
Units: 548

4. The M Condo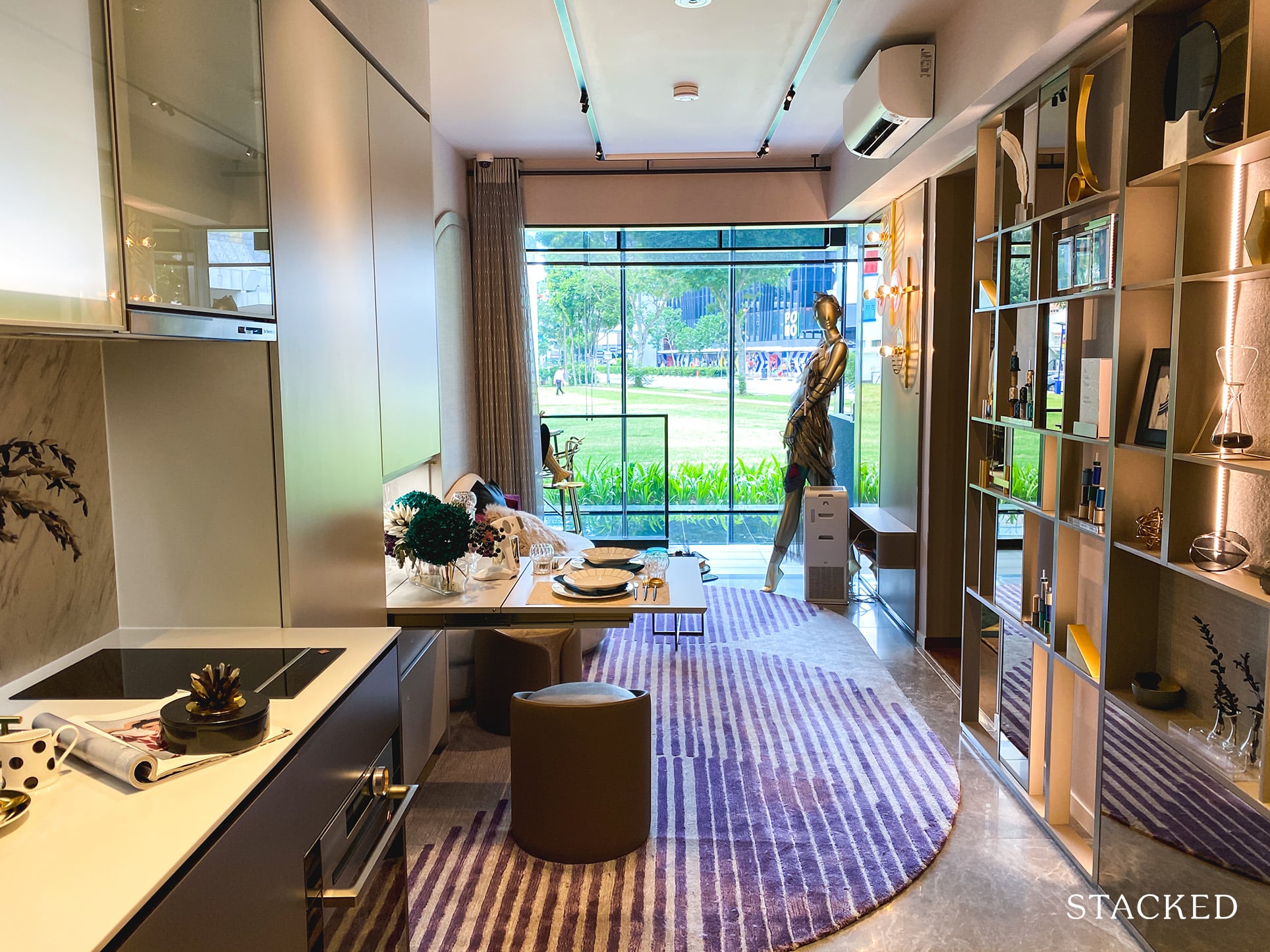 The M Condo is situated close to the Bras Basah / Bugis area, which is longtime centre of Singapore's arts and culture.

This location is within walking distance of La Salle College of the Arts (about five minutes). Another two to three minutes of walking will take you to the Nanyang Academy of Fine Arts; or if it's your children who are artistically inclined, School of the Arts Singapore (SOTA) is also about the same distance.

Also nearby is the National Design Centre (NDC), where the more aesthetically driven start-ups in fashion, tech, and manufacturing can be found.

Note that this area stands out from Holland Village or Tanglin, as it's more of an area for arts education, or the pursuit of the various crafts.

That's not to say there's no flair; the National Museum of Singapore, the National Library, and the Singapore Art Museum are all nearby; so galleries and exhibits are always a stroll away. The annual Singapore Night Festival also lights up here.

The M Condo itself made waves earlier this year, with its insanely low quantum – this is one of the few prime region condos where some units were sold for under $1 million. The units are on the smaller side, with the bulk of them being in the 600 square foot range; but this is amazingly affordable for singles or couples who want to be in a prime art district.

You can check out the details of The M Condo in our more in-depth review.

Info sheet:
Address: Middle Road (District 07)
Developer: Wingcharm Investment Pte. Ltd.
Site Area: Approx. 80,327 sq.ft.
Tenure: 99-years
TOP: 2024
Units: 522

5. Parc Emily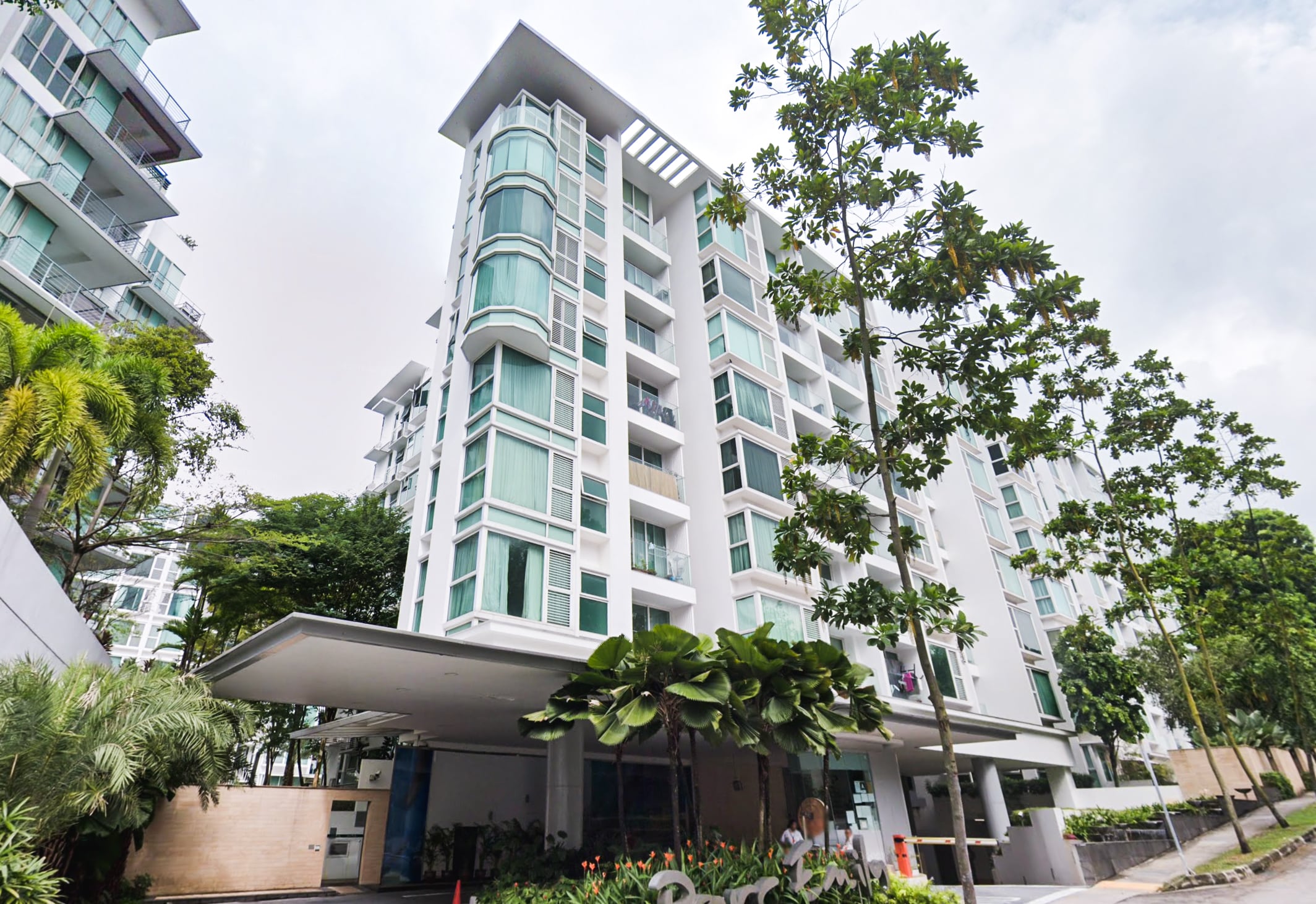 This is an older development, and a possible alternative to The M Condo. It's for those who want proximity to the Bras Basah / Bugis area, but without the noise and traffic of the Middle Road area.

Parc Emily is a freehold condo going back to 2008, and it's situated about 15 minutes off from the heart of the Bras Basah area (on foot; if you drive you'll be there in around five minutes). 

As a trade-off, Parc Emily is much more serene, and overlooks Mount Emily Park and the Rochor River instead. If you're the kind of artist who needs a break from the concrete jungle, this may be easier on you than the hustle of Bugis, the riotous nightlife of Holland V, or the glass-and-concrete feel that Tanglin can't quite escape.

With Parc Emily, it's easier to have a picnic or evening stroll at the park (or even Fort Canning Park if you want to walk further).

Parc Emily is also closer to Little India (just six minutes' walk from Little India MRT station), which can provide a whole different cultural vibe. Pick this if you need a more subdued atmosphere to be inspired; but still don't want to be too far from the museums, or any art schools you attend.

Info sheet:
Address: 15 Mount Emily Road (District 09)
Developer: TC Development Pte. Ltd.
Site Area: Approx. 26,716 sq.ft.
Tenure: Freehold
TOP: 2008
Units: 295

There are places to be inspired in Singapore; you just have to know where to look.

That's part of our job at Stacked Homes – pointing you toward a property that suits your lifestyle; and we look deeper into each property, as we know it's the small details that add up and make the difference.

You can also contact us on Facebook if you have any questions, and we'll be glad to help.