Property Stories

Not Every Home Needs To Be About Making Money, And That's Okay
Ryan
February 13, 2020

7

min read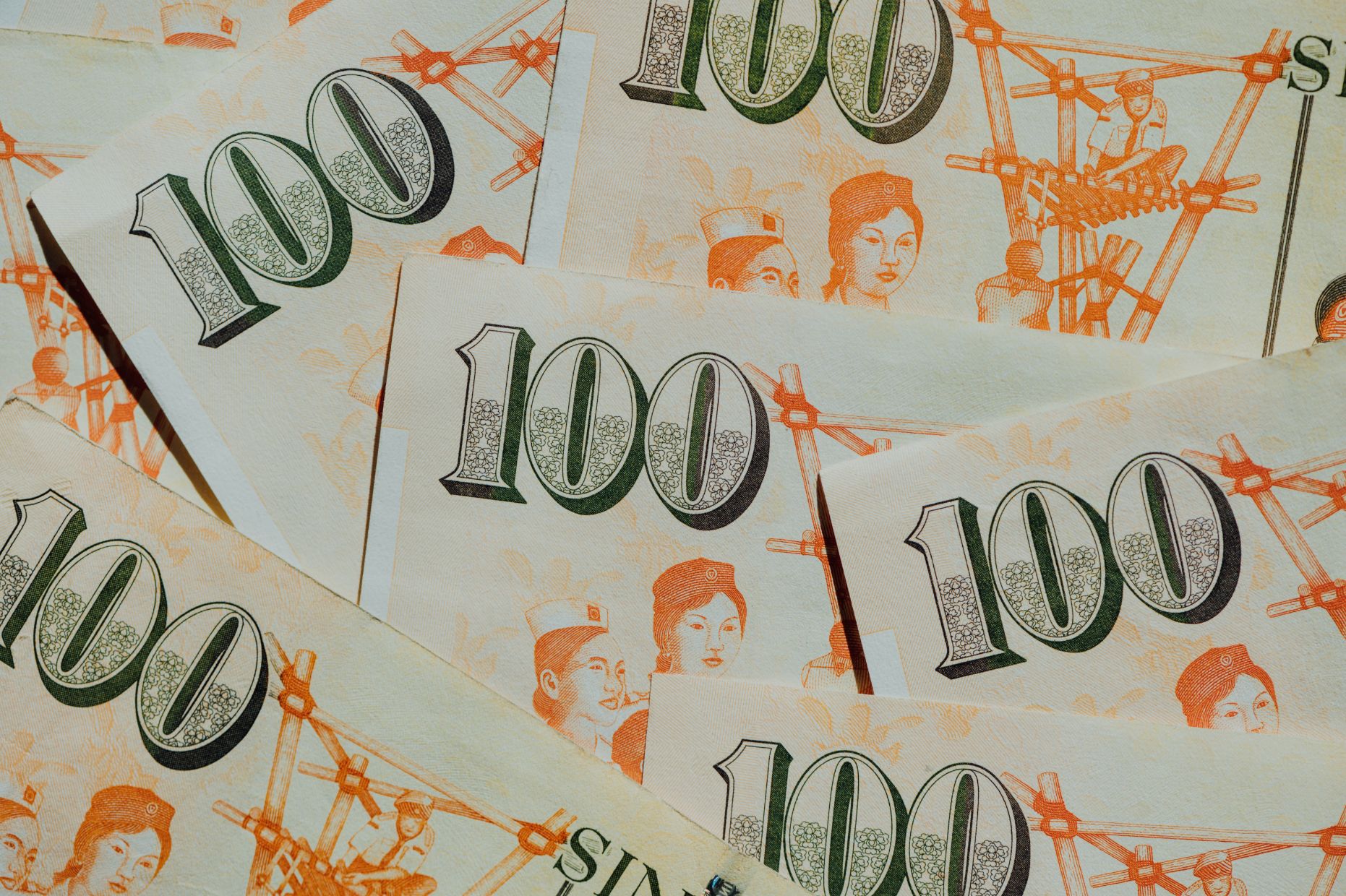 Over the past couple of years, I've sat down with countless individuals and families who have shared with me their stories, hopes, and housing aspirations.

There are those who simply want a home right next to their kids' schools.

And then there are others who want 13 swimming pools in their condo.

Either way, demands are often varied – and with good reason.

Despite that, however, there is one common dilemma that I often encounter.

"But if I buy Condo, should make more money right?"

Now at this point, most of you are thinking – oh the buyer's probably trying to decide between an HDB and Condo unit.

And you're not wrong.

More often than not, the couple is leaning towards an HDB unit based on that initial gut feel that often revolves around their current financial circumstance.

But because everyone says that there is extra ROI to be made from condo units, buyers often begin to have second thoughts.

'Maybe if I take a bigger loan and go for the condo… I can make more after SSD?'

It's possible, of course.

But at what cost?

It doesn't always end badly (as you will soon see), but it's a classic example of the pressure exerted by our (sometimes insatiable) quest for monetary gains.

Here's an example of a couple that came to us just over a year back.

Case Study #3 (HDB Vs Condo)

It was in the middle of 2018 when I received a call during dinner from a couple who was on the hunt for a new home.

(They were expecting at that point.)

Given the urgency, we sat down to discuss their situation early the next day.

Here were their requirements in a nutshell:

Close to their workplace in the CBD
3 bedroom 
Main priority to cut down on work time to allow for more time with their kid in the future
All in all, a relatively straightforward case.

It didn't take long for us to narrow down to Cantonment Close – an HDB flat located in Tanjong Pagar.

It was less than a 3-minute walk away from the upcoming Cantonment MRT Station (Circle Line) and surrounded by a range of wonderful amenities.  

Super close to work, and within their budget.

It seemed like the perfect fit.


But then the question came.

'Eh, if let's say we get condo for the same price, can probably sell for higher later right?'

"Yes," I told him.

'Oh, so how much more can we earn?'

A loaded question, but nevertheless, I had to give a good answer.

I tried my best to condense down our district analysis into a short presentation.

"But with your current budget you cannot expect to live in the same area, plus your commuting time will also be a lot longer," I concluded.

They both looked at each other, and I could almost see them doing a cost-benefit analysis in their heads.

'Well, maybe we can explore this option too?'

"Sure," I said, "Let me do some research and I'll get back to you."

So after some research, I had a few options laid out for them.

But to cut a long story short, the top choice was Castle Green, a condo that was built along Yio Chu Kang Road (D26) in 1997.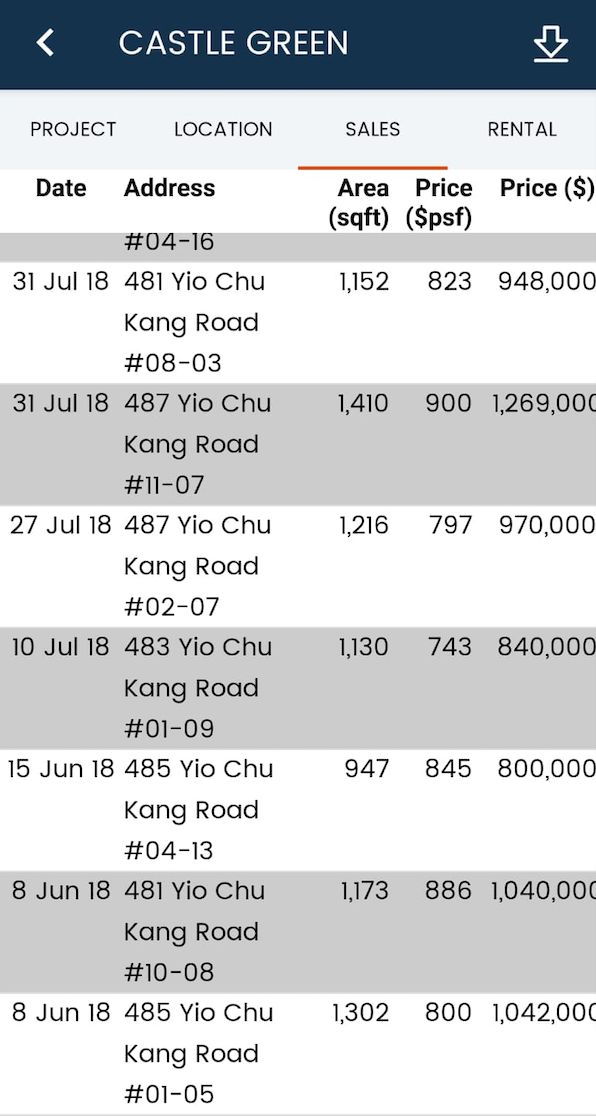 It was a 10-minute walk away from the Yio Chu Kang MRT station, had a couple of decent amenities closeby, and more importantly – had a listed unit available for resale.

The unit was on the 8th floor, and at 1,173 square feet in size was going for $990k (market value at that time).

After bringing them to view the place, I could tell they were torn.

The plethora of facilities available was quite the attraction, I must admit.

Swimming pool, gym, tennis court, squash court, you name it, they had it.

Couple that with better appreciation and a condo status and you've got yourself one tempting proposition.

On the other hand, it would be a nearly 50 minute commute to work.

Multiply that by two and you are looking at an hour 40 minutes daily commute.

Certainly, a tough one.

We had a long discussion together, and they really went back and forth on their decision many times.

In the end, it was almost with a sheepish grin that they decided to plunge for Castle Green.

I think deep down they knew that Cantonment was the practical choice, but the idea of potential future profits, along with the promise of a better lifestyle was too much of an attraction.

What would you have done in this situation?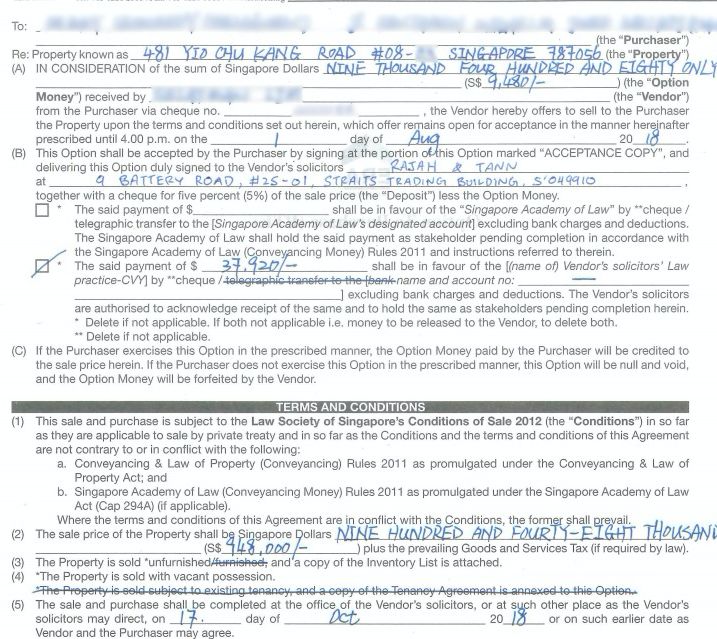 Appreciation Difference Today

Let's just quickly take a second to look back and see the appreciation difference between both developments – was it really worth the switch? 

Here are the results of Cantonment Close: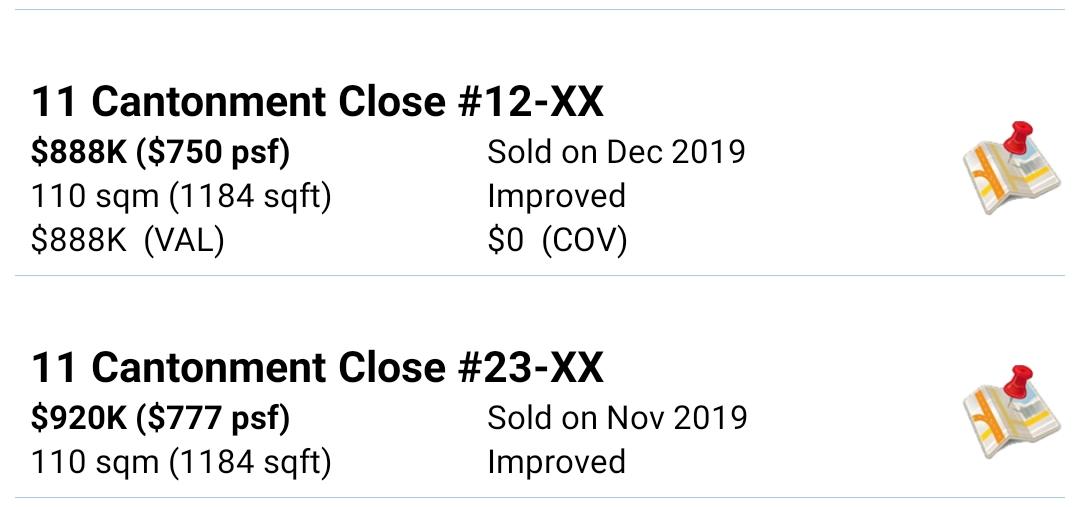 As you can see, there has only been a very slight appreciation increase of approximately $20-$35k.

What about Castle Green then?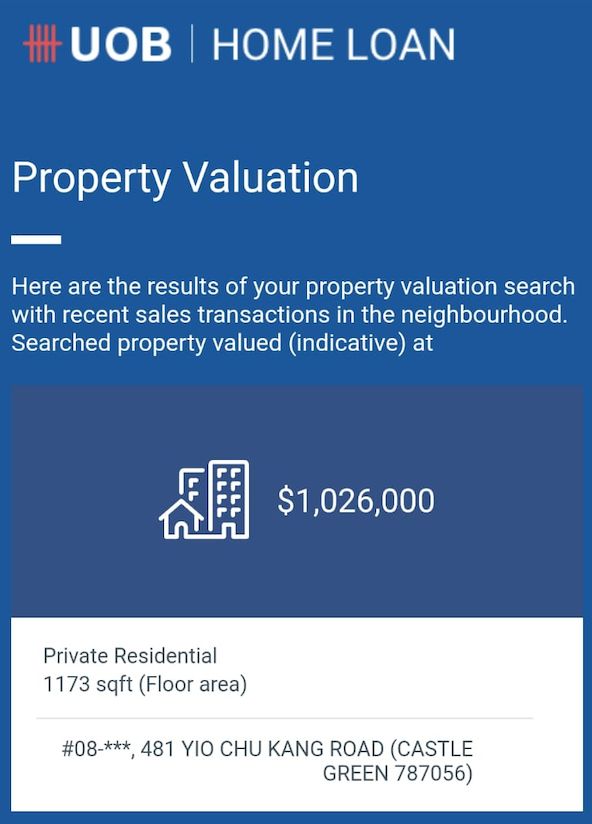 The unit that they bought is now worth approximately $80k more in valuation (note that valuation value is often subjected to discounts during resale based on case-to-case basis).

At just over a year and a half later, it is still a little early to seriously consider the appreciation trends – but you can already see the increasing (albeit minute) difference in appreciation here.

How They Feel About the Decision Now

I managed to get in contact with the couple sometime back, and thankfully they seem to be enjoying their new condo lifestyle.

The little one has all the attention he can get, and amenity convenience doesn't seem to be too shabby in that sense.

Still, the condo isn't the most central for them, and it is honestly a really long commute each day.

Read this next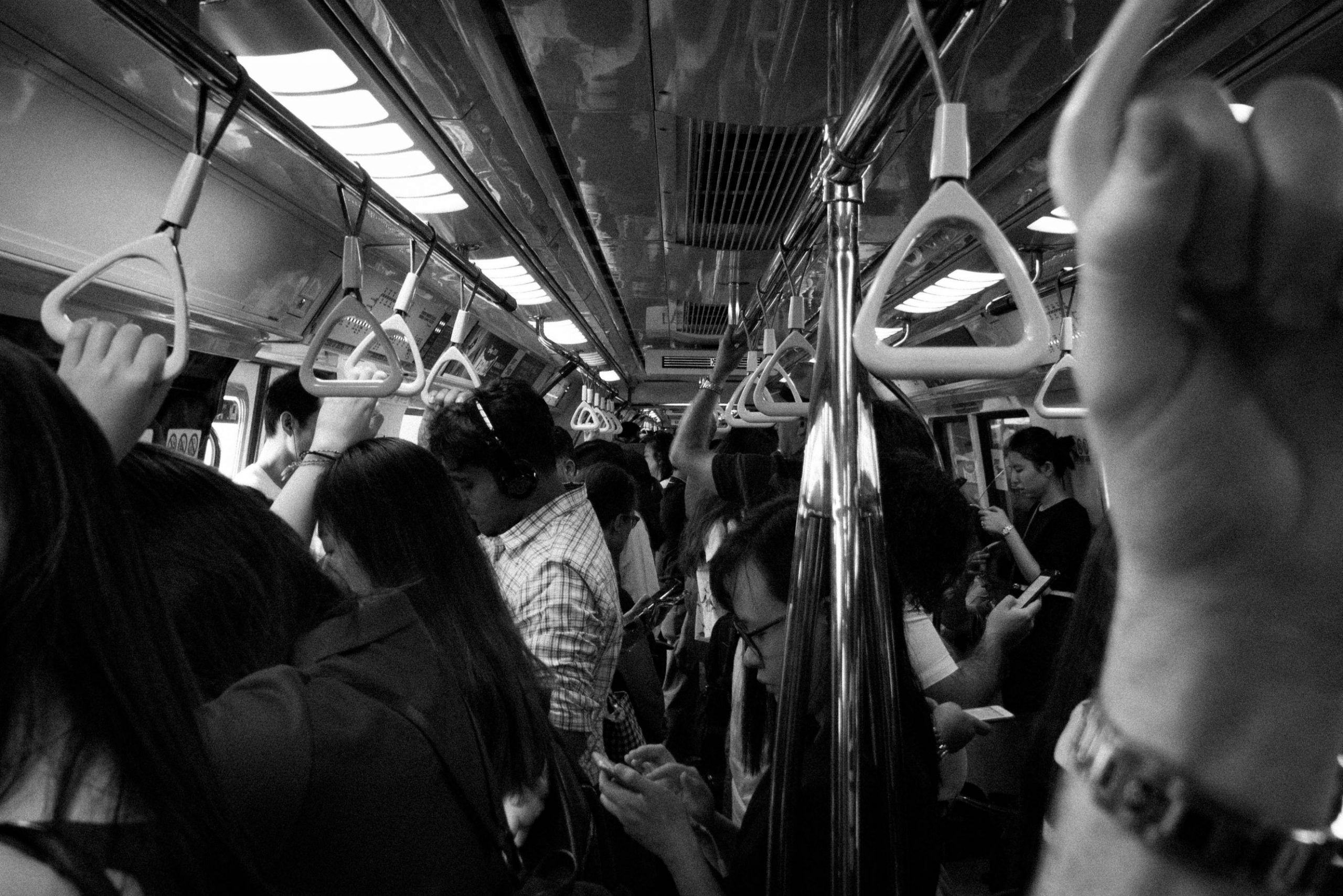 But they are content nonetheless.

That initial decision to ditch centrality and convenience for a condo lifestyle seems to be paying off for them – though rather ironically, the appreciation (which really sparked the whole comparison) hasn't fully ripened for them as yet.

Conclusion: What Can We Learn From This?

At the end of the day, they were willing to sacrifice convenience and centrality for a condo lifestyle (that they realised they craved) and appreciation potential.

Fair enough.

Now here's my two cents on this.

Very often, I see couples with limited budgets picking units in condo developments (instead of HDBs) based on this singular 'appreciation potential' factor.

Note that there isn't even that additional condo lifestyle perk they crave – what they usually want is (surprise surprise) centrality and convenience.

But just for the sake of appreciation potential, they are willing to give all that up.

It's not even guaranteed!

What if you don't find a buyer – or worse, the housing market unexpectedly crashes due to external factors (this current coronavirus for example) just as that SSD period ends.

Can you handle the inaccessibility and long commutes to work as the years pile on?

Instead of living comfortably in that nice central HDB flat with unbridled convenience to a whole bunch of amenities (not to mention, work), you're now living in a private residential somewhere in the outer reaches of Singapore.

And all that, just for a chance at increased ROI.

Sure, it might eventually pay off.

But were the years of sacrifice worth it? Could you maybe have invested this time and effort elsewhere for better returns?

At the end of the day, every situation is different.

And I guess what I'm trying to say is this – there's no need to be pressured by the buying habits and trends of people around us.

Sometimes, a HDB unit could be the best lifestyle option by a mile.

And that's really okay.