Condo Reviews
I've Lived At Parc Esta At Eunos For 4 Months: Here's My Review Of What This New Mega Development Is Like
Ryan J
July 4, 2023

5

min read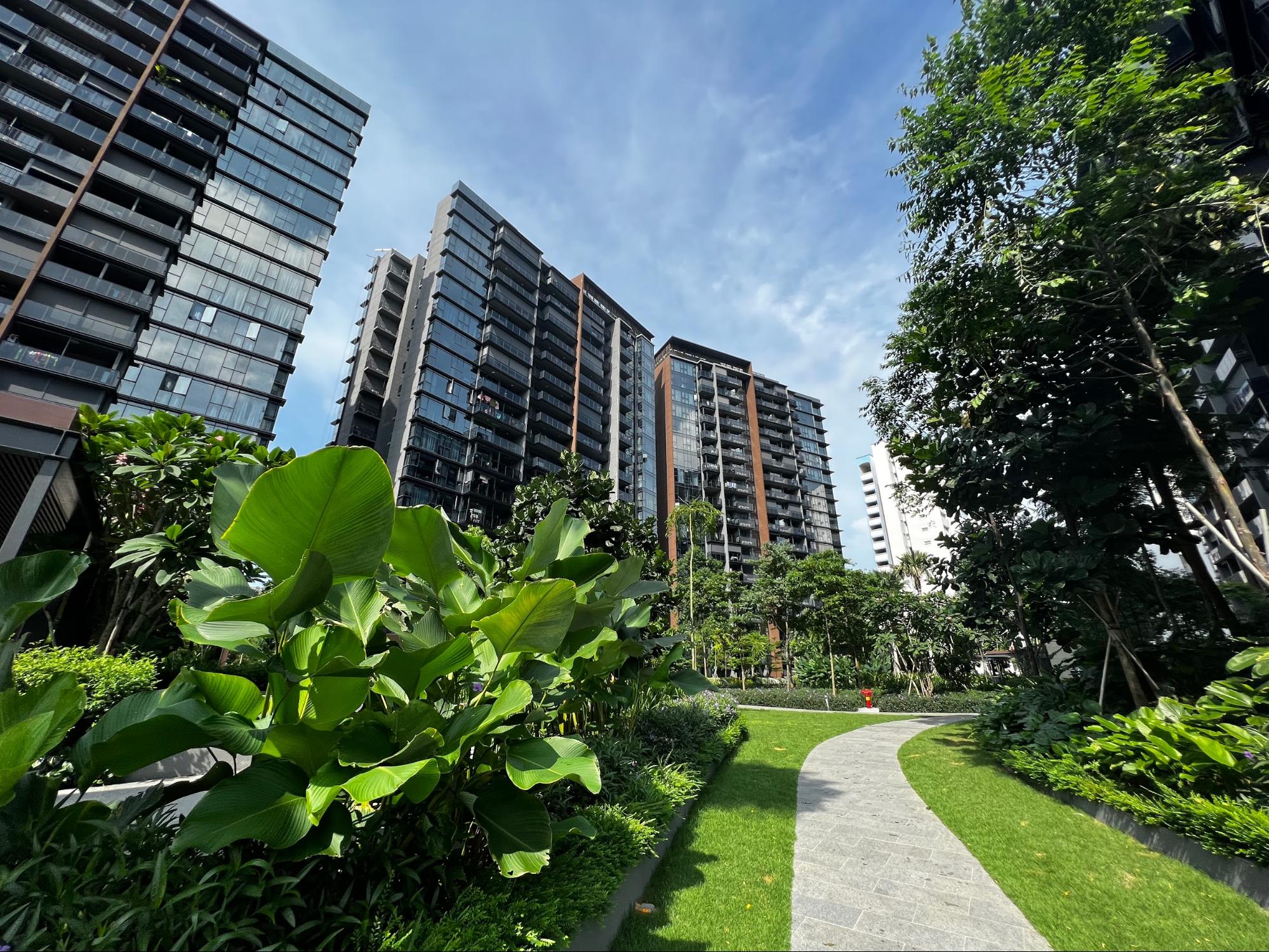 5
min read
Paya Lebar has become a new commercial hub, and that's affected its neighbours like Eunos and Geylang in a big way. So it was no surprise that, when Parc Esta launched, buyers scrambled for a project that was one train stop from Paya Lebar Quarter (PLQ), and with a train station within very close walking distance.
This was the start of the launch of the slew of mega-developments in Singapore, and while prospective homeowners were excited about the scale of facilities, there was also apprehension at how possibly overcrowded or busy living in a development with more than 1,000 units could get. Here are the experiences of homeowner J, who has lived there in Parc Esta for the past quarter:
Parc Esta is a 99-year leasehold condo by MCL Land, and with 1,399 units it has mega-development status. Recently completed in 2022, Parc Esta was one of the fastest-selling projects of its day, selling 73 percent of released units on the original launch weekend (although, it must be said that this was out of 450 units released). At that time, the average price of the units sold was $1,680 psf, which sounds like a real bargain at this point. It is, as of 2023, the closest private residence to the Eunos MRT station.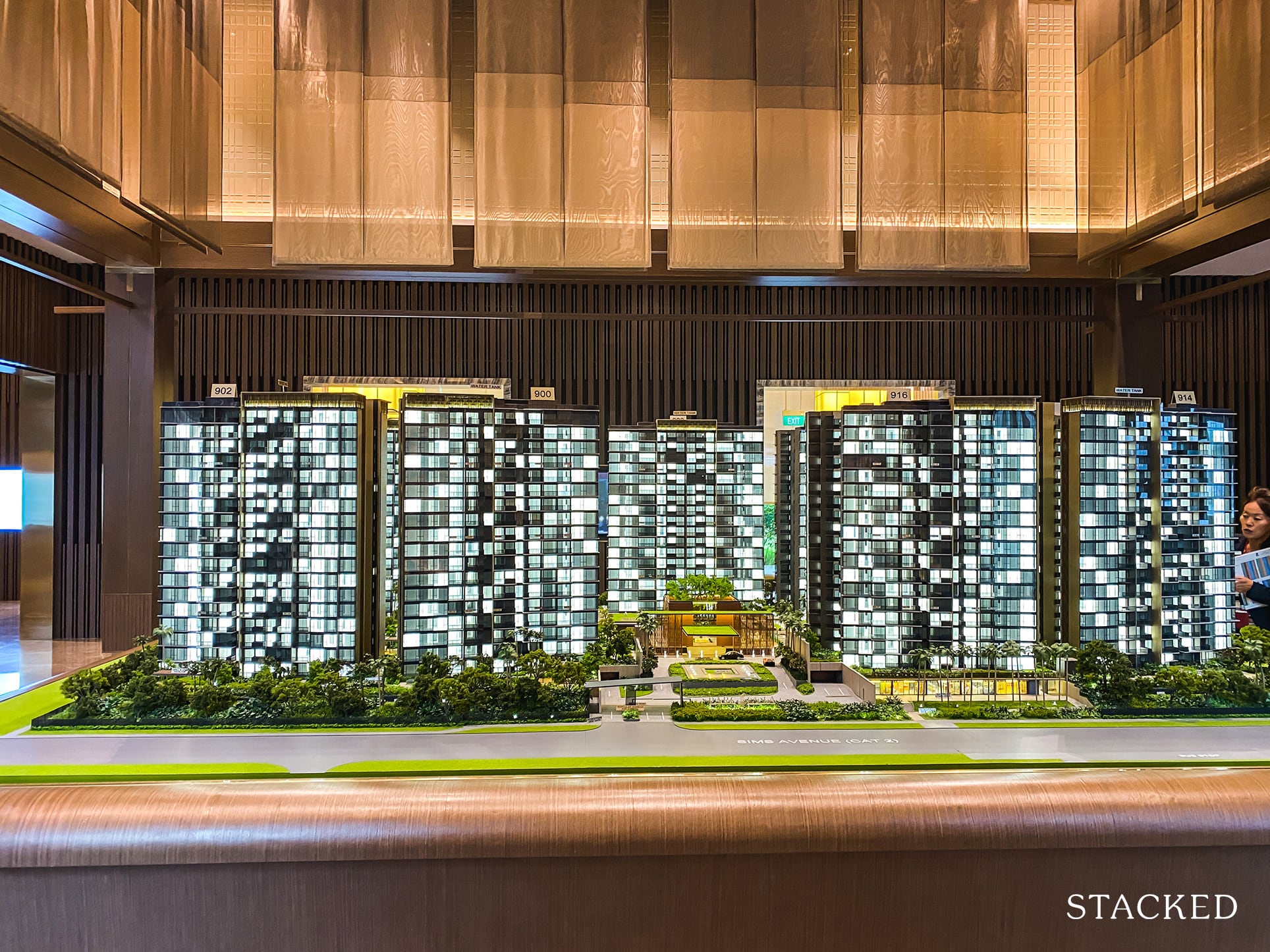 A Conveniently Located City-Fringe Condo
As with many home buyers, J didn't shortlist only one condo. Some other initial considerations were Tre Ver and Jadescape. However, both projects were decidedly too far from the in-laws; and they didn't have a 2+1 layout that J considered spacious enough.
This led to the choice of Parc Esta, which met J's main requirements:
"Parc Esta is near my in-law's place, so it is convenient to head over for dinner. Eunos MRT and bus interchange are just opposite, so it's super convenient to take public transport. It has a 2+1 layout with windows in both toilets, so the layout was ideal for us. Plus, it has an enclosed kitchen with windows, which is quite rare for a 2-bedroom unit. The pool is huge, so it is a bonus."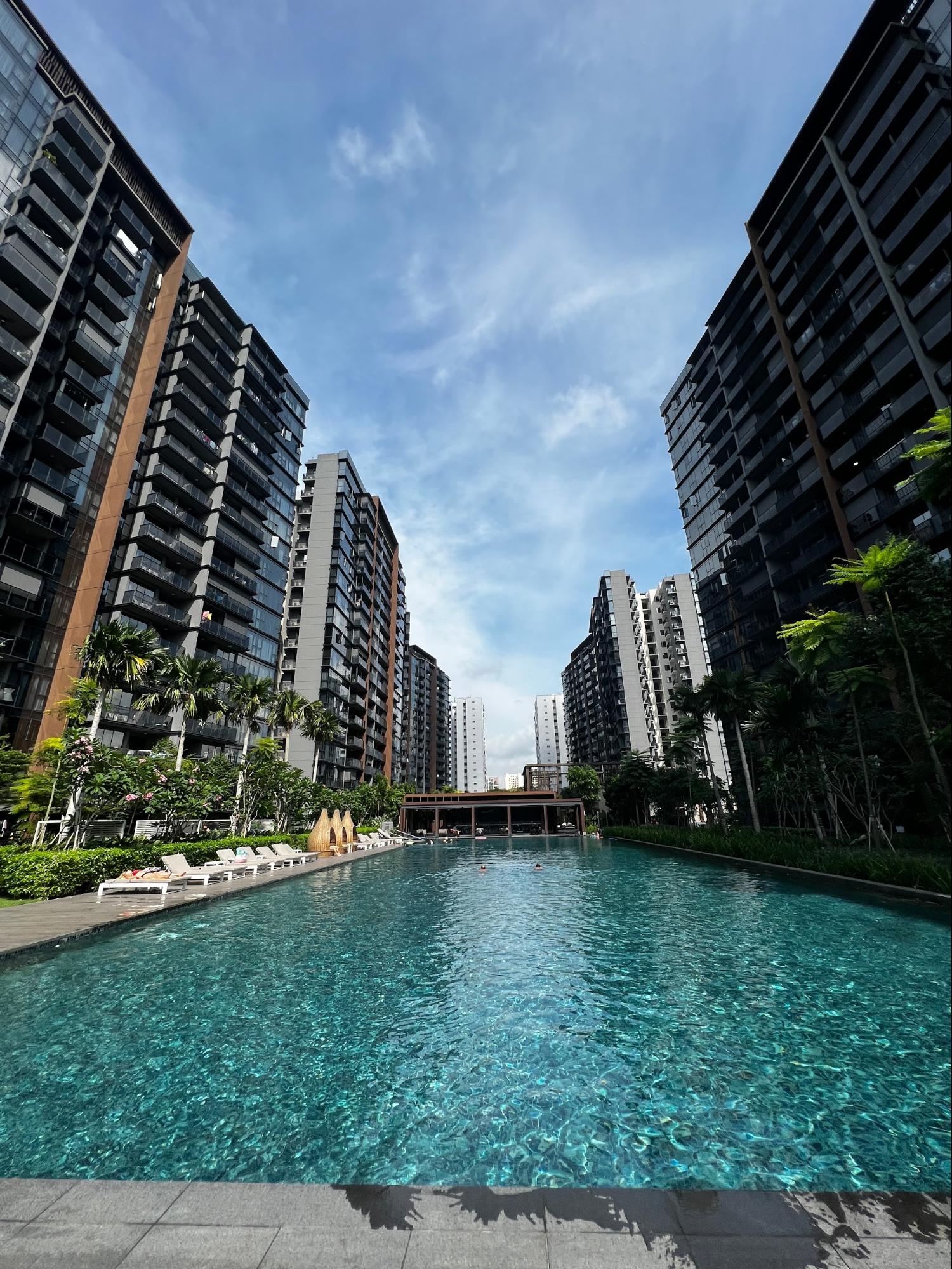 (Parc Esta has a 50-meter lap pool).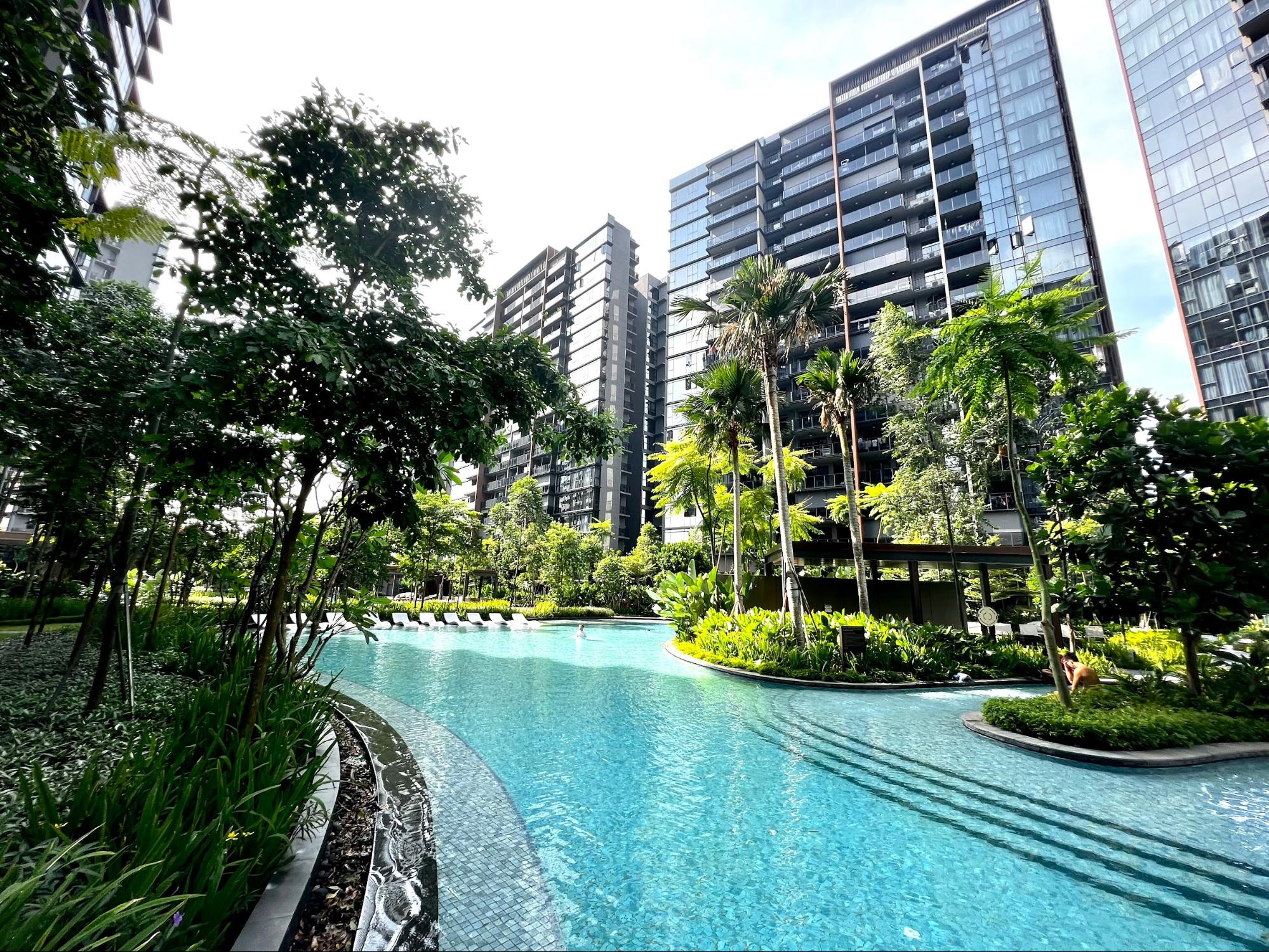 (And a 360-degree lagoon)
Besides this, Parc Esta is a mega-development; and like most projects of that size, the common areas are more spacious. The entire project is 34,998 sq. m., spacious enough to handle the high unit count:
"Although it is a mega-development, the pool won't feel super crowded, even on weekends," J says, "In fact when you are moving around the estate, you will not feel that it is crowded. I think the layout helps, as the blocks are arranged in two parallel rows which are spaced rather far apart…the facilities located in the middle, it feels rather spaced out, and not cramped.
There is a 7-11, FairPrice Express, and dental clinic within the development (although the 7-11 is not opened 24h), so it is convenient to pop by if you need to get any necessities urgently."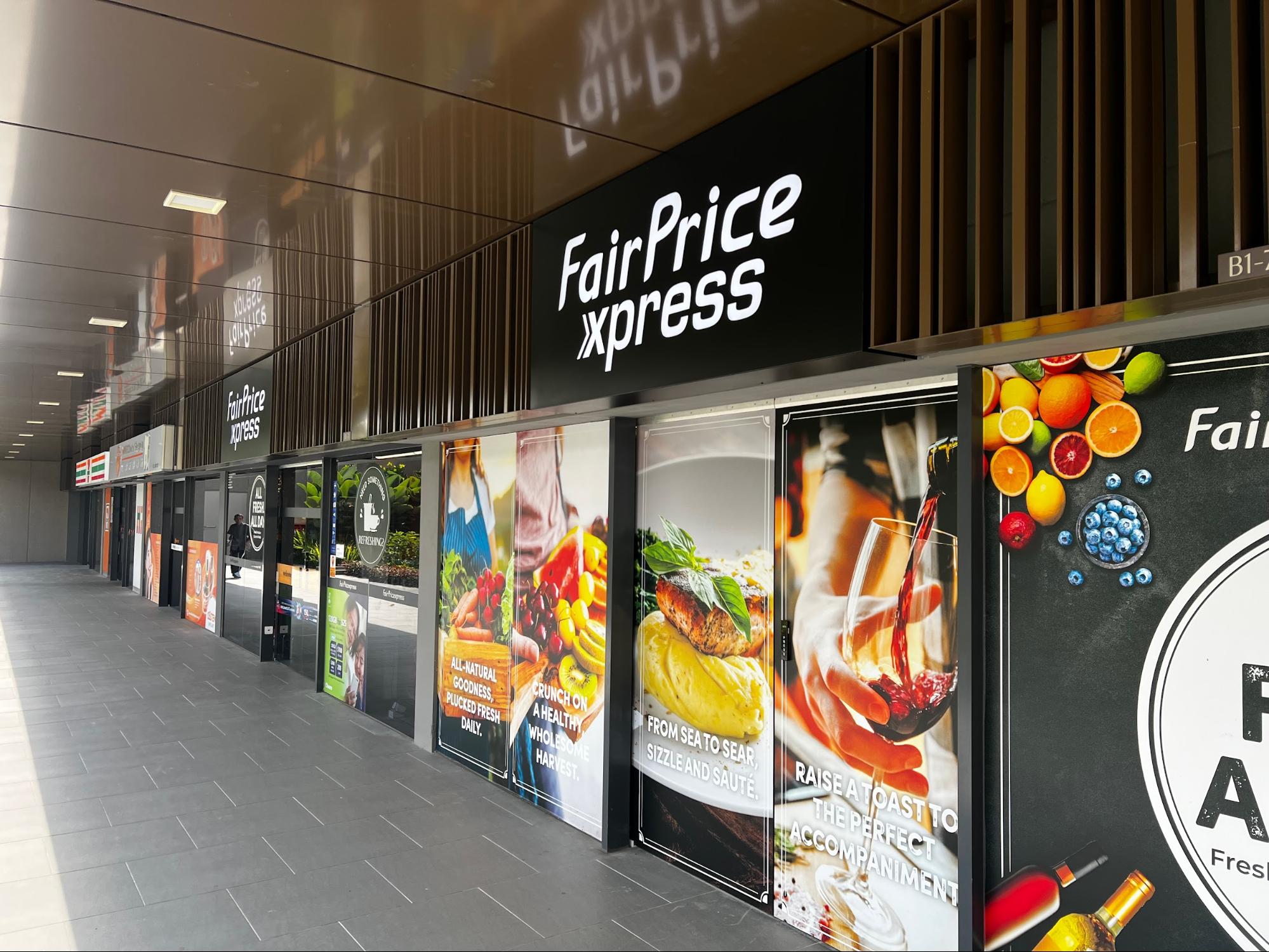 J also enjoys the picture windows in the bedroom, which provide a commanding view of the surrounding estate: "It is a small detail, but friends who came over like how it gives the users a full view outside."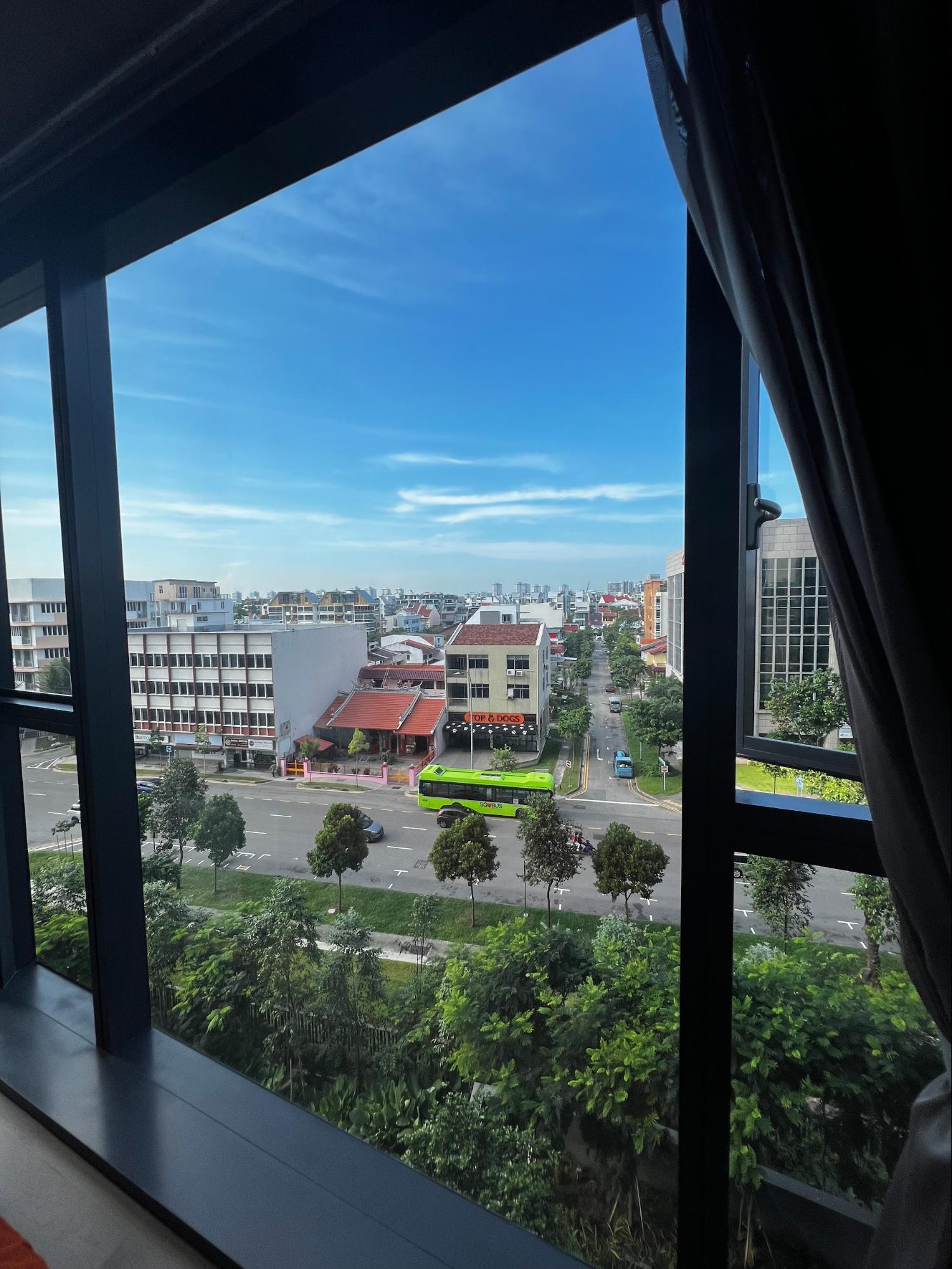 Regarding the view though, J says not all units are the same:
"Mid to high-floor units facing Changi Road enjoy unblocked views, over the low-lying private estate. Parts of the sea coast are even visible."
You do need to consider road noise though. J notes that Sims Avenue and Changi Road are busier main roads, so you need to be comfortable enough with the road traffic noise. She says "I like that when the windows are closed, the noise is reduced to a minimum. I barely hear any road traffic at night when sleeping."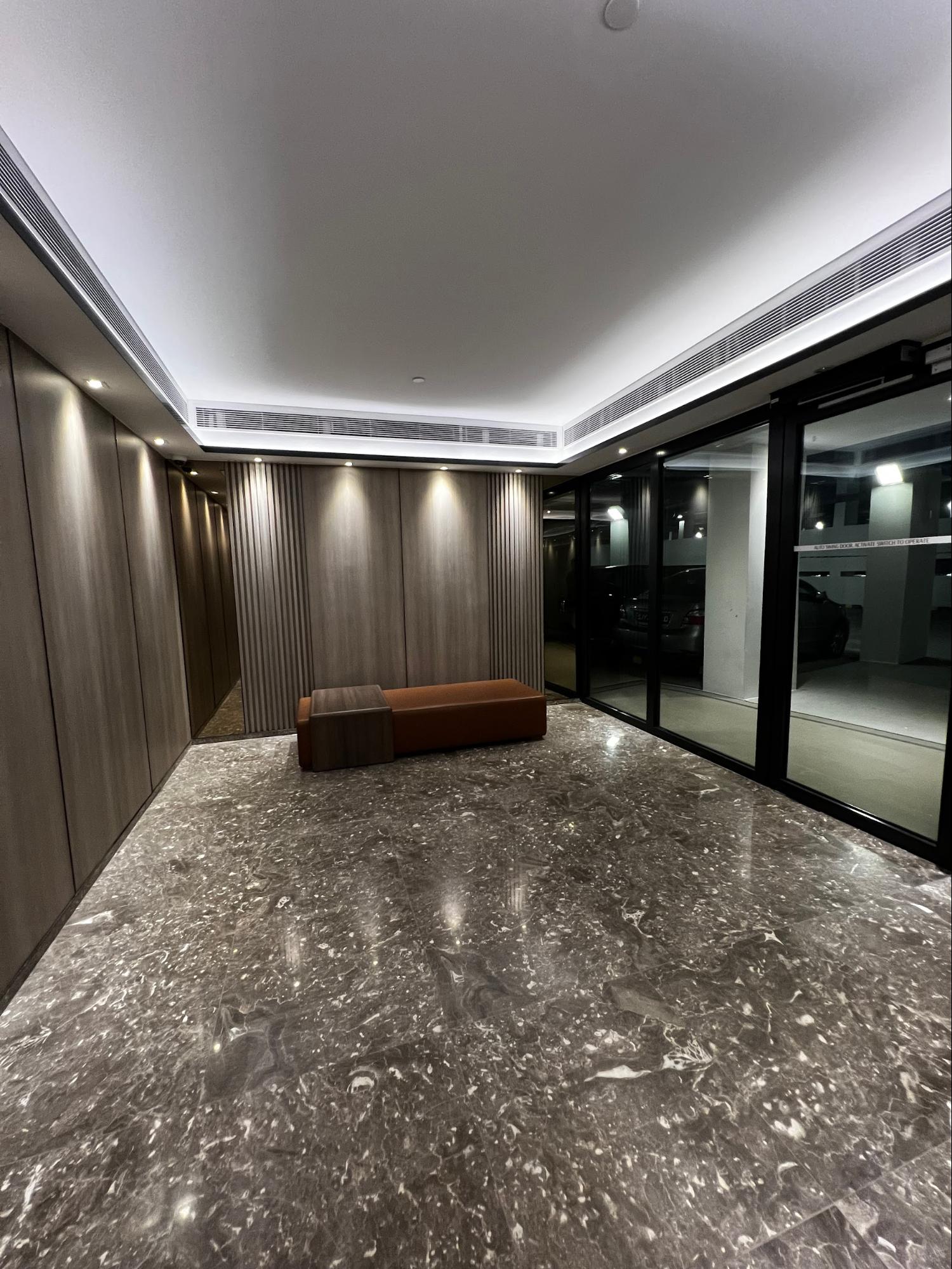 The finishing of the units can also be described as hotel-like, and all this comes with reasonable maintenance fees. J says:
"I personally like the bathroom furnishings provided by the developments. It feels like a hotel bathroom and make me feel like I am on vacation when I use the bathroom. I also like that the maintenance fees are rather low, even for a compact three-bedder. The monthly maintenance is less than $200 per month."
Lowe maintenance fees are another hallmark of mega-developments; the high unit count makes it possible to distribute the cost among more households. However, J does say that part of the reason is Parc Esta has fewer "frills" for its facilities.
Cost-Effective Common Facilities
J says that:
"Parc Esta also doesn't have many of the frills facilities in other mega developments, like sauna or steam rooms, karaoke rooms, libraries, games rooms, etc., but I don't use these facilities, and less maintenance is required without these facilities."
There is the occasional drawback to this though, like the smaller gym:
"I think the gym is a little small, so it can get a little crowded during peak hours," J says, "Although personally it does not bother me as much, as I enjoy using the outdoor fitness corner which is quieter and allows me to do my calisthenics exercises."
However, "There is only one main dining room/function room, so it can be hard to book at times, especially during weekends/public holidays."
Daily Life at Parc Esta
Liberal use of landscaped areas, and the wide spacing between blocks, make for pleasant strolls on Parc Esta's grounds.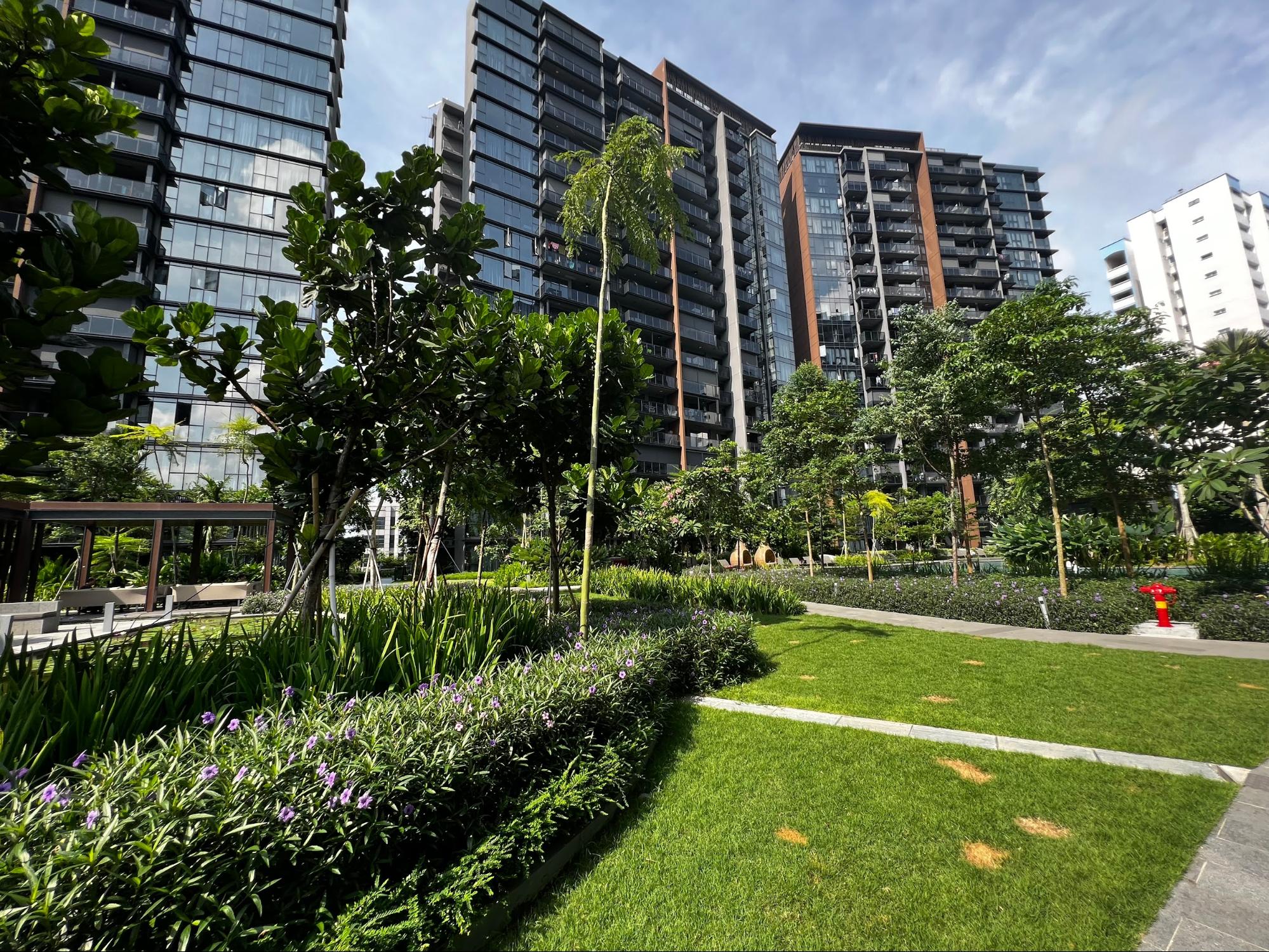 "It doesn't feel as crowded as one would expect," J says, "And the blocks are spaced far apart. You still can maintain a sense of private space as you walk about the estate."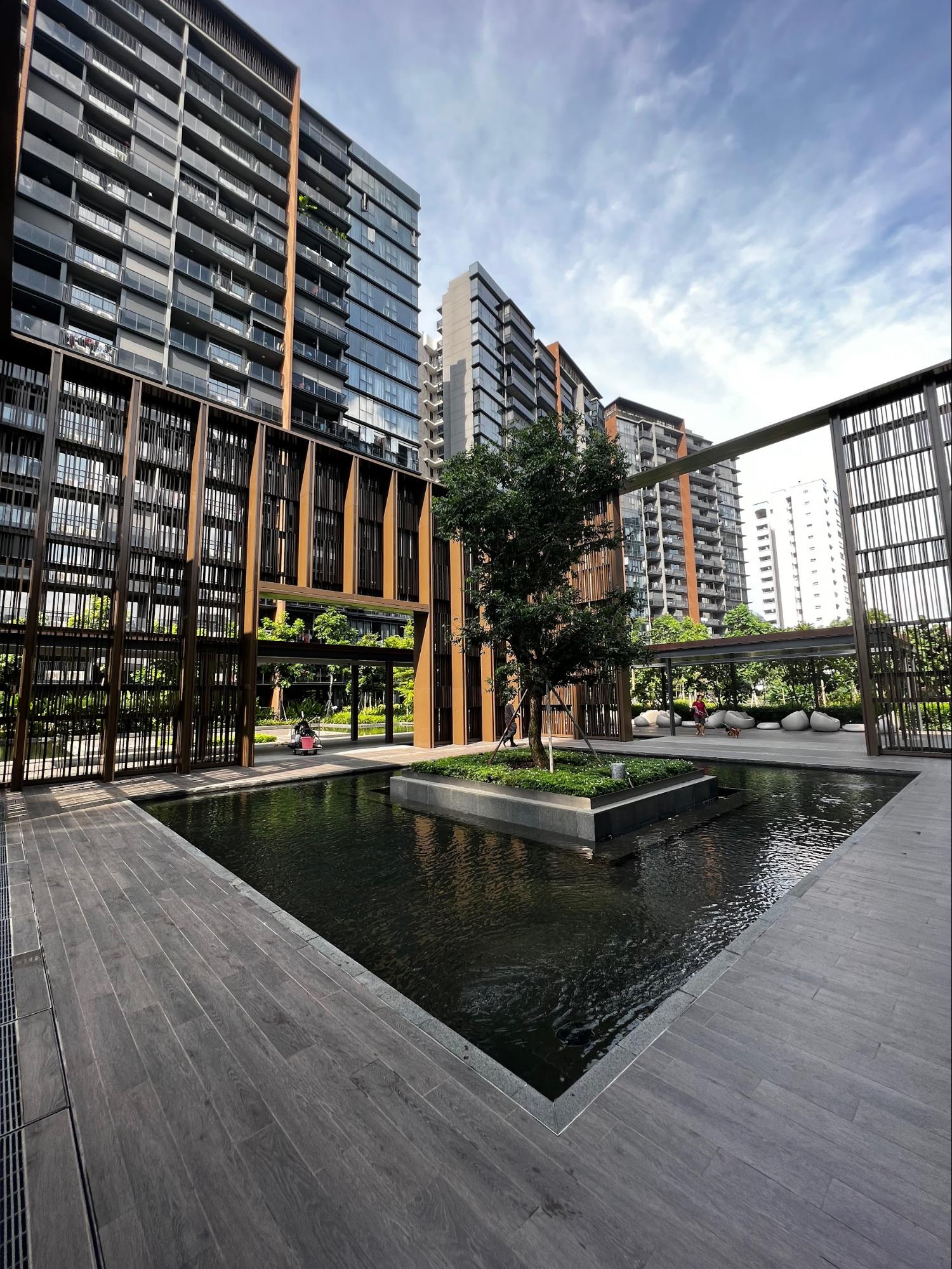 Besides this, J says the Parc Esta community is quite active: "The residents are very involved and active, as can be seen from our own residents' chat, so it is nice to see much ownership over the estate.
Location-wise, as it is near PIE and not far from ECP, it is easy to travel around Singapore. We love how close it is to the Joo Chiat enclave, where we enjoy exploring the different food and cafe options and lifestyle stores there."
J says there are no plans to move or for the future yet, which is unsurprising as they've been in Parc Esta for only a year. Their plan is to stay for as long as the space "can accommodate our family needs." In any case, we'd think Parc Esta will do well in the long term, with the development of nearby Paya Lebar slowly spreading its advantages to Geylang and Eunos.
Follow us on Stacked for more homeowner experiences, and views of the Singapore property market from buyers, realtors, and mothers.