BTO
Is $700,000 For A Keppel Club Site BTO Worth It?
Ryan J
April 18, 2022

5

min read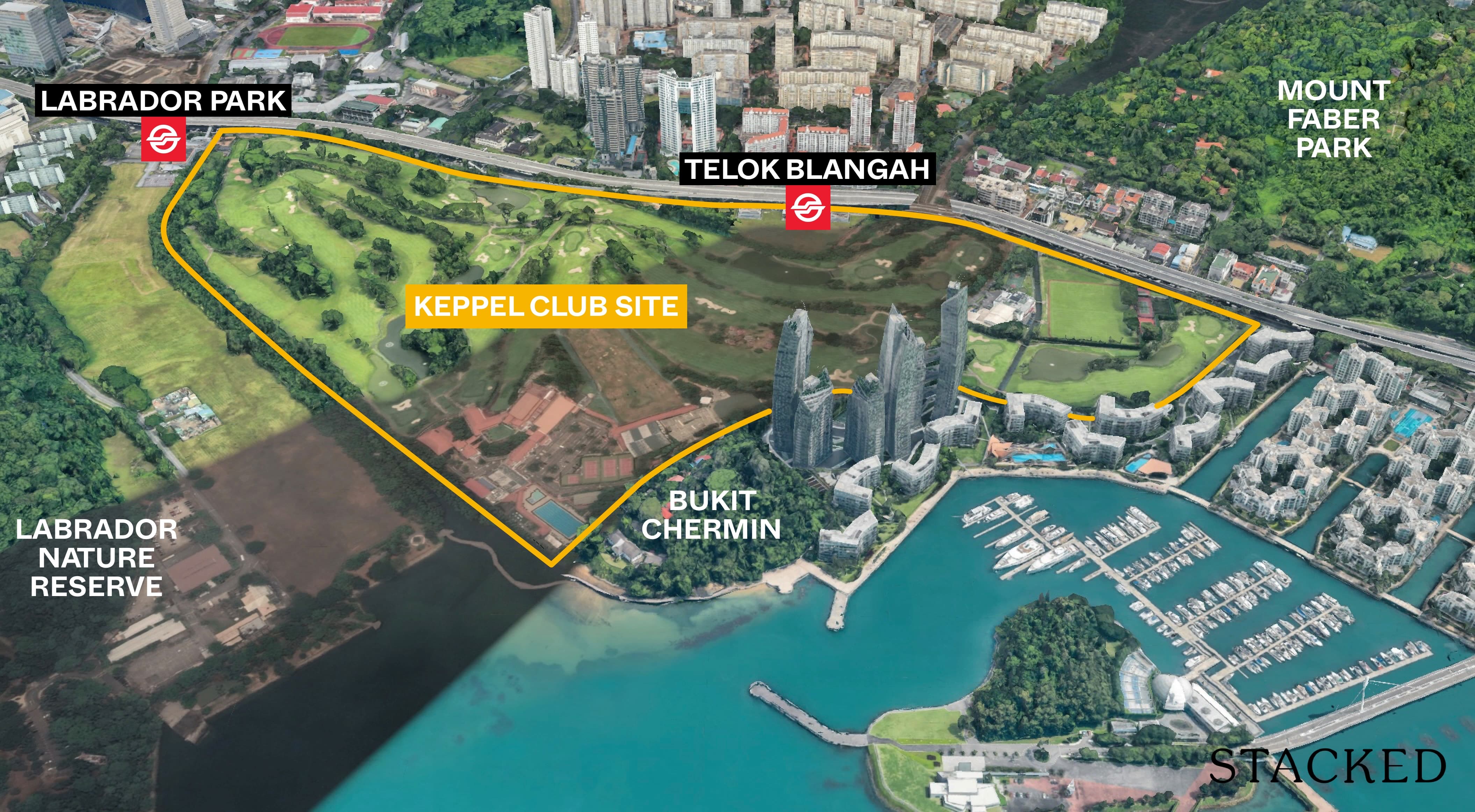 5
min read
When the Greater Southern Waterfront (GSW) was announced in 2013, one of the first things to draw attention was the announcement of public housing. How was it fair, we wondered, if future owners could land a flat in such a prime spot? Today, what was once a matter of coffee-shop talk is creeping closer; and analysts are already saying flats on the former Keppel Club site could cost as much as $700,000 (and that's for a 4-room flat!) But would it be worth such a price tag?
What's happening at the Keppel Club site?
Keppel Club's lease will not be renewed when it expires in June this year. The club's sizeable plot and some surroundings – which come to about 48 hectares – will be used for a mix of public and private housing. It's expected to yield around 9,000 new homes, of which around 6,000 will be HDB flats.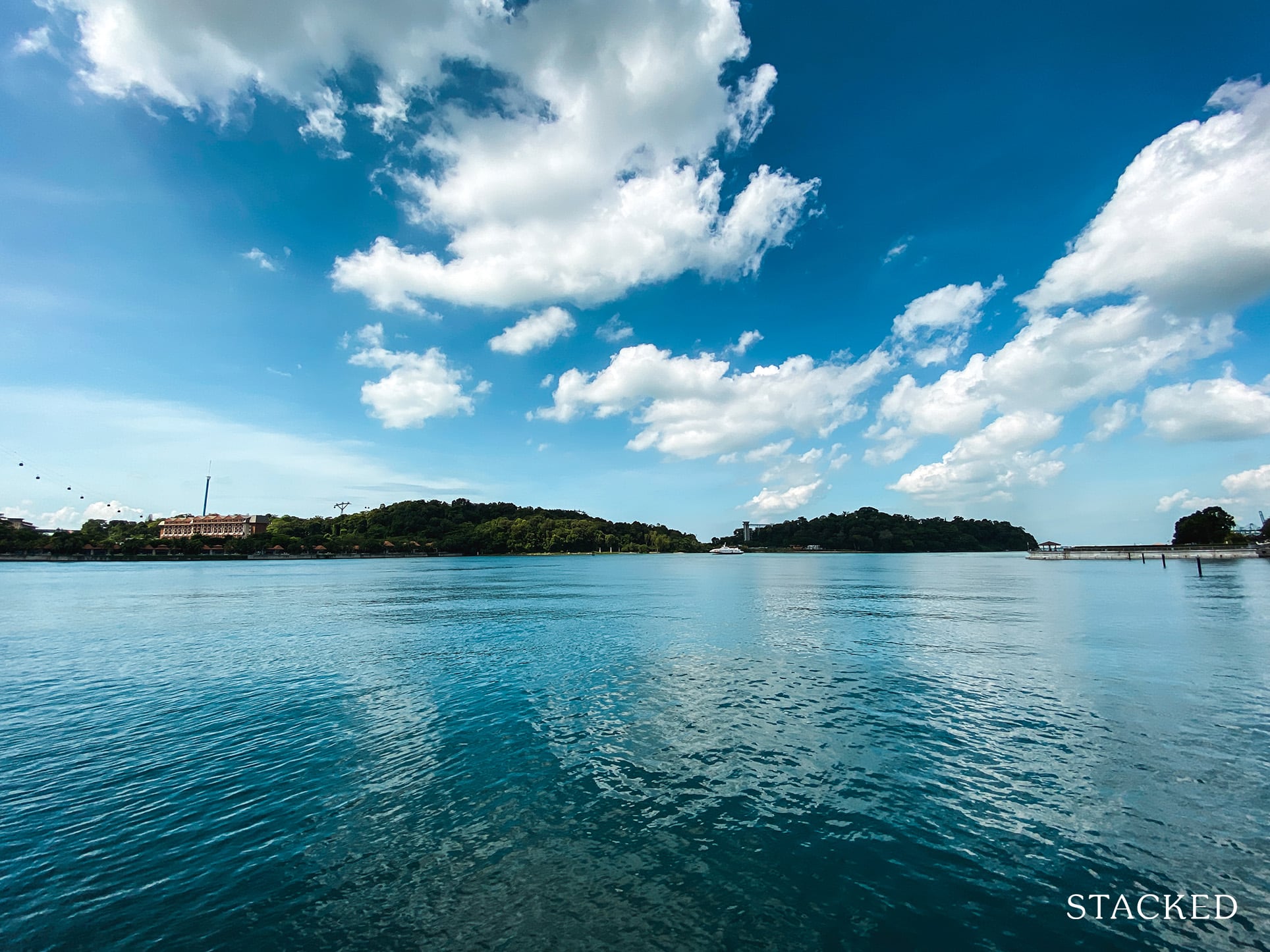 This site is a part of the GSW, and some might say it's one of the best parts. There's a clear waterfront view, and from some parts, you may be able to see clear across to Sentosa. URA has also said it will be a car-lite area, with a heavy emphasis on greenery and parks.
We know that one of these planned parks is Berlayer Creek Nature Park, which spans 6.5 hectares and is adjacent to future residential projects. Another slightly larger park of seven hectares will feature four "green corridors" that encircle the site, and run between HDB blocks.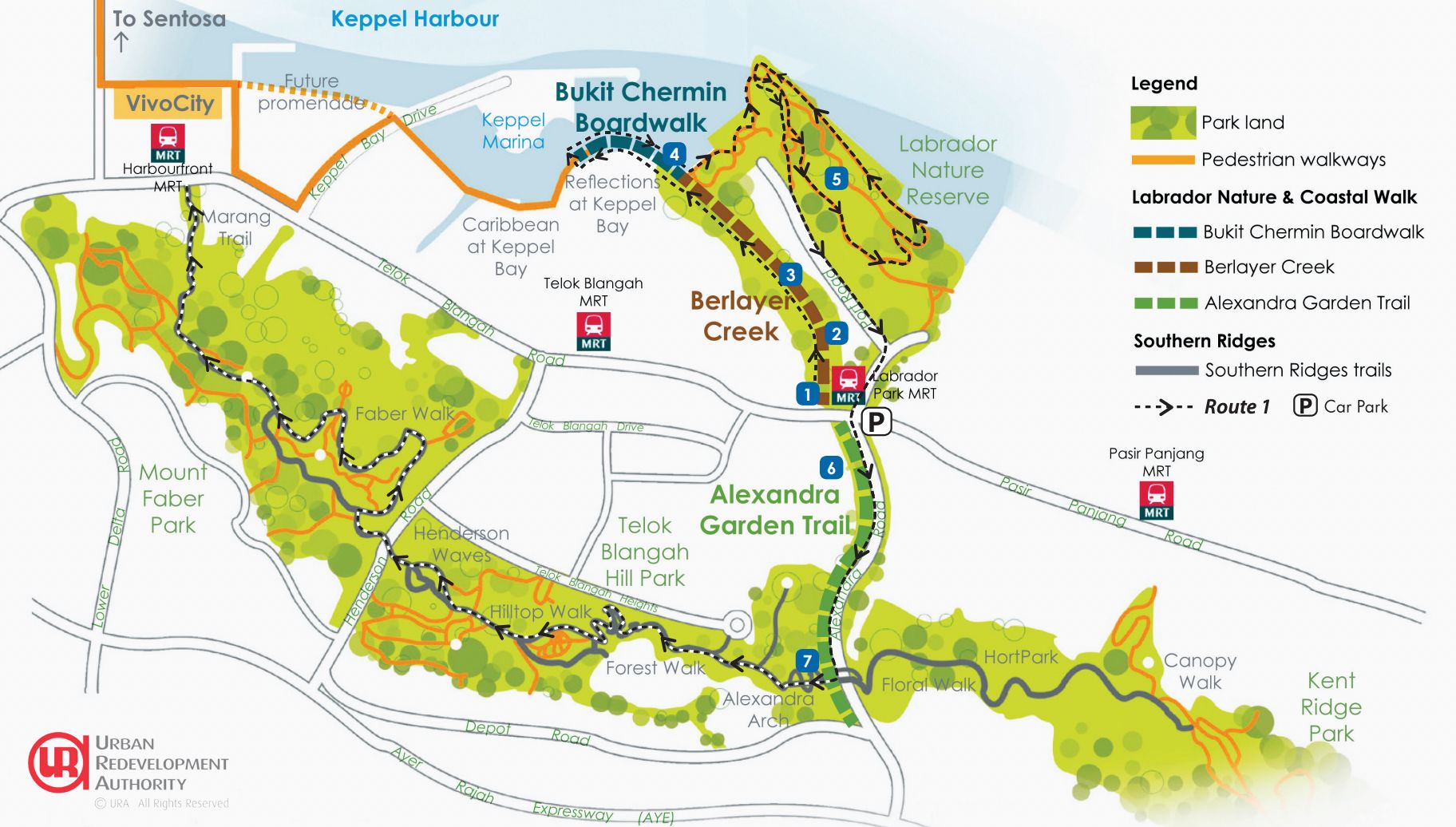 Telok Blangah and Labrador MRT stations (Circle Line) are likely to be within walking distance. These are only a stop or two away from HarbourFront (Circle Line and North East Line), with its major mall, access to Sentosa, and ferry terminals.
To many, this would be a dream location for an HDB flat. Aside from the convenience, landing a unit here could be a windfall given the potential for resale and rental gains. 
The first BTO launches on this site are expected to take place in about three years. We previously identified this as a likely area for Prime Location Housing (PLH), and we're still confident that flats here will fall under the scheme.
Will the BTO flats in this area really cost $700,000?
If HDB is going to base prices purely on surrounding resale flat values, that's arguably a fair amount. 
Consider the nearby HDB development of Blangah Court. This is a very old development, completed sometime in 1976. Check out the prices despite the advanced lease decay:
| | | | | |
| --- | --- | --- | --- | --- |
| Date | Block | Floor | Flat type | Price |
| April 2022 | 45 | 12 | 2-room | $285,000 |
| March 2022 | 44 | 4 | 3-room | $365,000 |
| January 2022 | 48 | 6 | 5-room | $625,000 |
| December 2021 | 44 | 9 | Unknown | $333,000 |
| September 2021 | 45 | 10 | 2-room | $258,000 |
Source
If a 45-year-old flat that's further from the waterfront can command the above prices, then you could say a brand new flat with better amenities can certainly reach the $700,000 mark.
Here's a look at some of the higher-priced recent BTO launches:
| | |
| --- | --- |
| Dakota Crest | $522,000 – $688,000 |
| Queens Arc | $540,000 – $670,000 |
| River Peaks i & ii | $582,000 – $688,000 |
| King George's Heights | $488,000 – $675,000 |
| Telok Blangah Beacon | $610,000 – $710,000 |
With some of the above already close to the $700,000 mark for a 4-room flat as well (Telok Blangah Beacon has hit above $700,000), it's not really surprising to see Keppel commanding such prices when launched as well. Especially since all these flats were sold out as well.
This isn't the only launch that is slated to go above the $700k mark when launched as well, the Dover Forest BTO is expected to hit the same mark.
We do think Keppel flats might come with a much bigger subsidy, and a commensurately higher Subsidy Recovery (SR). This is a clawback that first-time buyers have to pay when they sell their PLH units. We've seen six per cent in recent projects, but we wouldn't be surprised if it's higher for the Keppel site.
But assuming prices really reach $700,000, would it be worth buying?
As always, there's no single answer for everyone; but one of the factors we'd consider is the viability of existing flats nearby.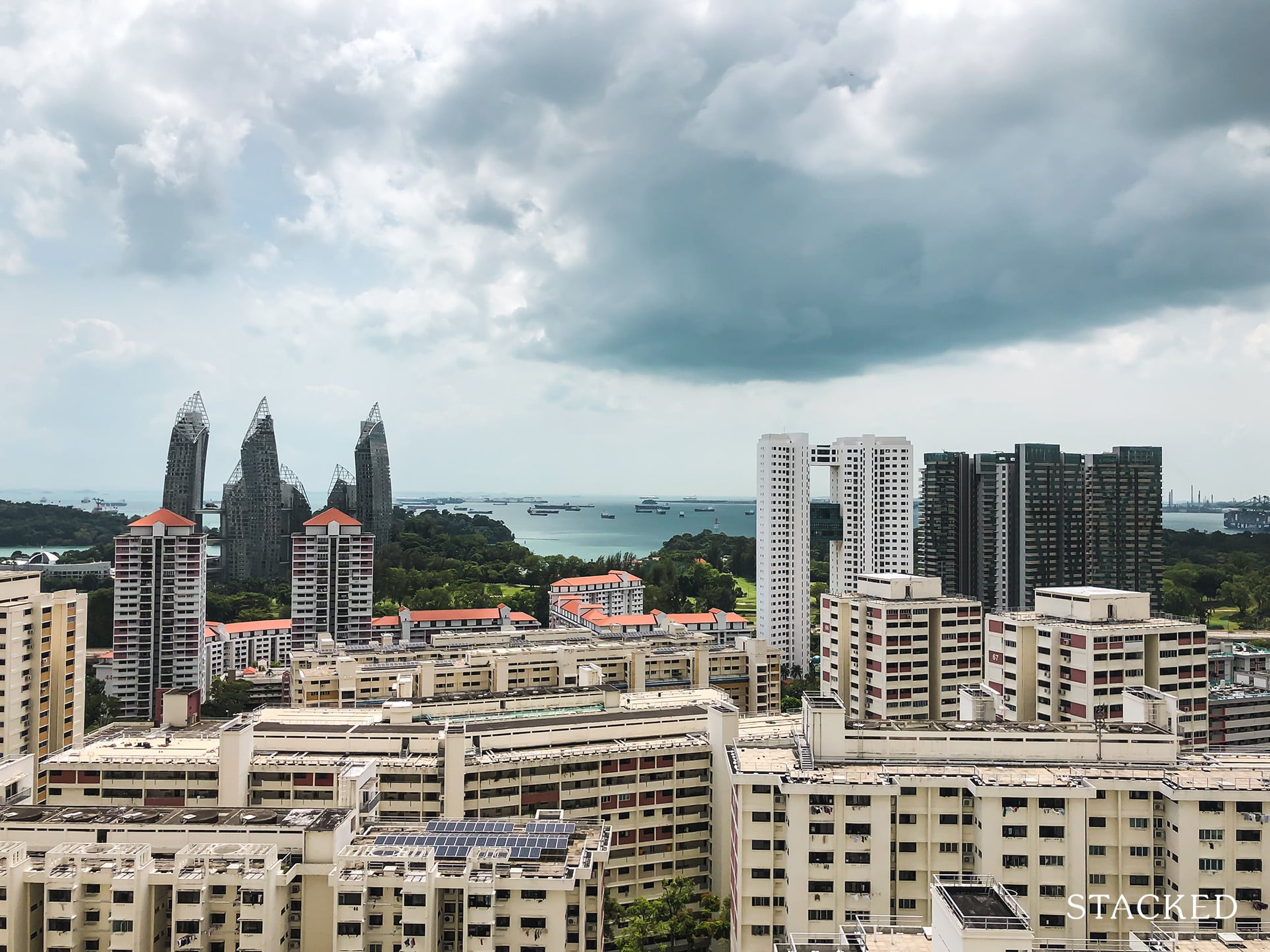 While the aforementioned Blangah Court is old, there are newer alternatives – like Telok Blangah Heights (completed 2001) and Telok Blangah Ridgeview, which may present other options. PLH doesn't apply retroactively; so even though these flats are close to the same location, they won't suffer the drawbacks of a 10-year MOP, or the need for SR.
Read this next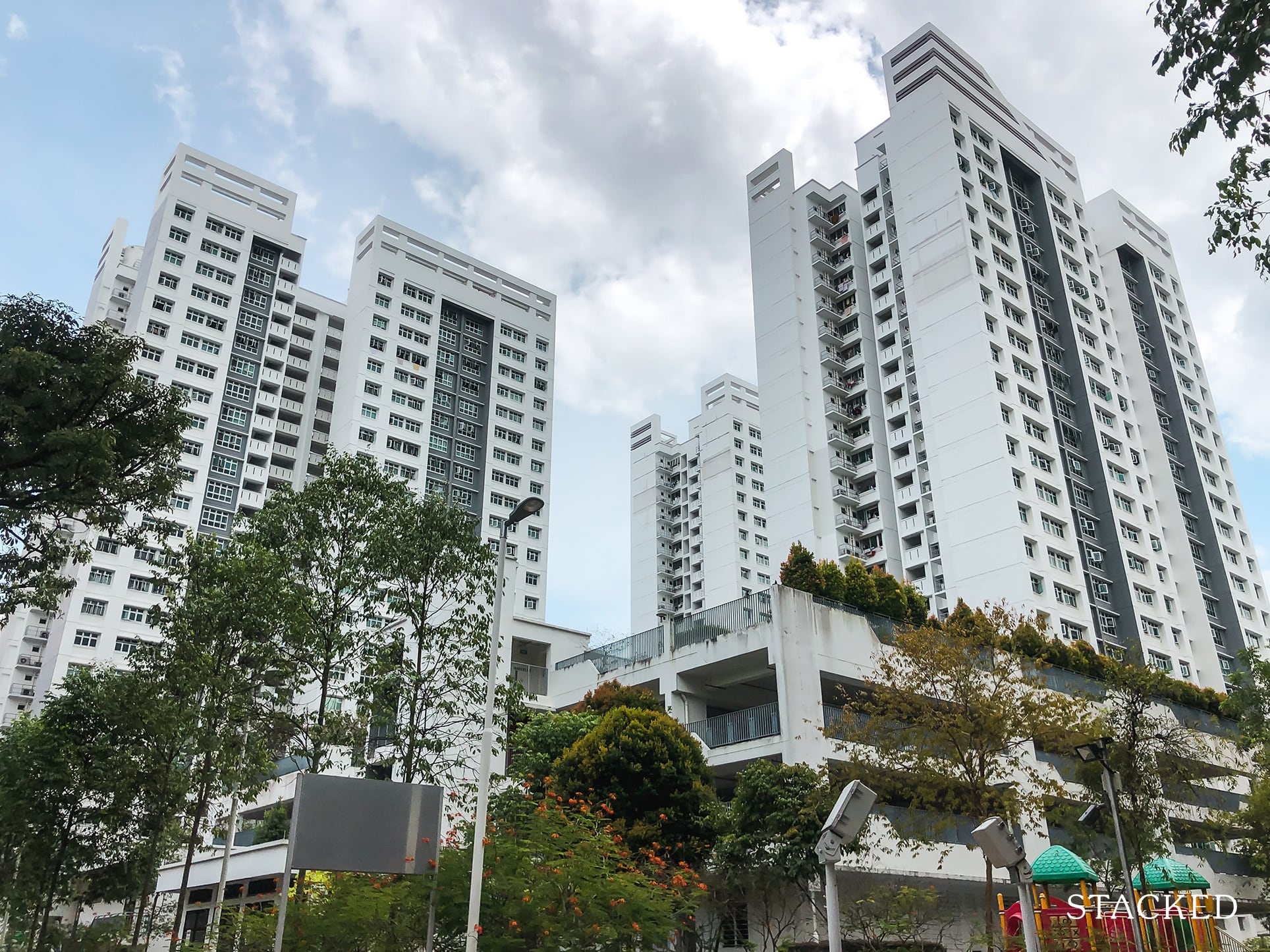 For owner-investors, or those aiming at asset progression, the Keppel site flats may be a double-edged sword. The location is definitely great; but remember the PLH model is specifically designed to balance out the windfall from such areas.
If you want to upgrade to a condo fast, for example, most PLH flats – not just the ones at Keppel – won't serve your purpose. You'll have to wait around five years for construction, and then 10 years for the MOP; so you'll be able to upgrade in 15 years.
At the pace private home prices are rising, this is a gamble: you're hoping your PLH location appreciates fast enough to keep pace. Also bear in mind the SR is a percentage of your sale proceeds, and this can eat into the returns you need to upgrade. You never know what amount that SR percentage may represent, 15+ years into the future.
For families, the Keppel site is not an "auto-select", despite its ample green spaces. Flat sizes are likely capped at 4-room, which may be too small for larger or extended families. The Keppel Club site is also lacking in school proximity: apart from Blangah Rise Primary, there seems to be no other school within the one-kilometre priority enrolment range.
Moreso than the Rochor and Kallang/Whampoa PLH projects, we think that the Keppel flats – if they really sell at the $700,000 mark – are for pure homeowners, who don't see the flat as a lottery ticket. 
For these buyers, it's probably worth it for a simple reason: the price is still cheaper than a condo or even an Executive Condominium, many of which would give you far less attractive locations at above $1 million. If you have no intention to resell, PLH is more or less a gigantic subsidy.
For more on the situation as it unfolds, follow us on Stacked. We'll provide you with the latest insights and changes in the Singapore property market, as well as in-depth reviews of new and resale condos alike.