Living In
Inside A Uniquely Textured Home Finished With Earthy Hues
3
min read
This week, we join Royston, an interior designer, sought to infuse his style into the homeowner's Wabi Sabi-inspired brief, deviating from his usual darker aesthetics. The goal was to create a tranquil ambiance through an earth-tone colour palette.
This 1,001 sqft. 4-Room unit underwent a reconfiguration of space planning, serving as the project's focal point.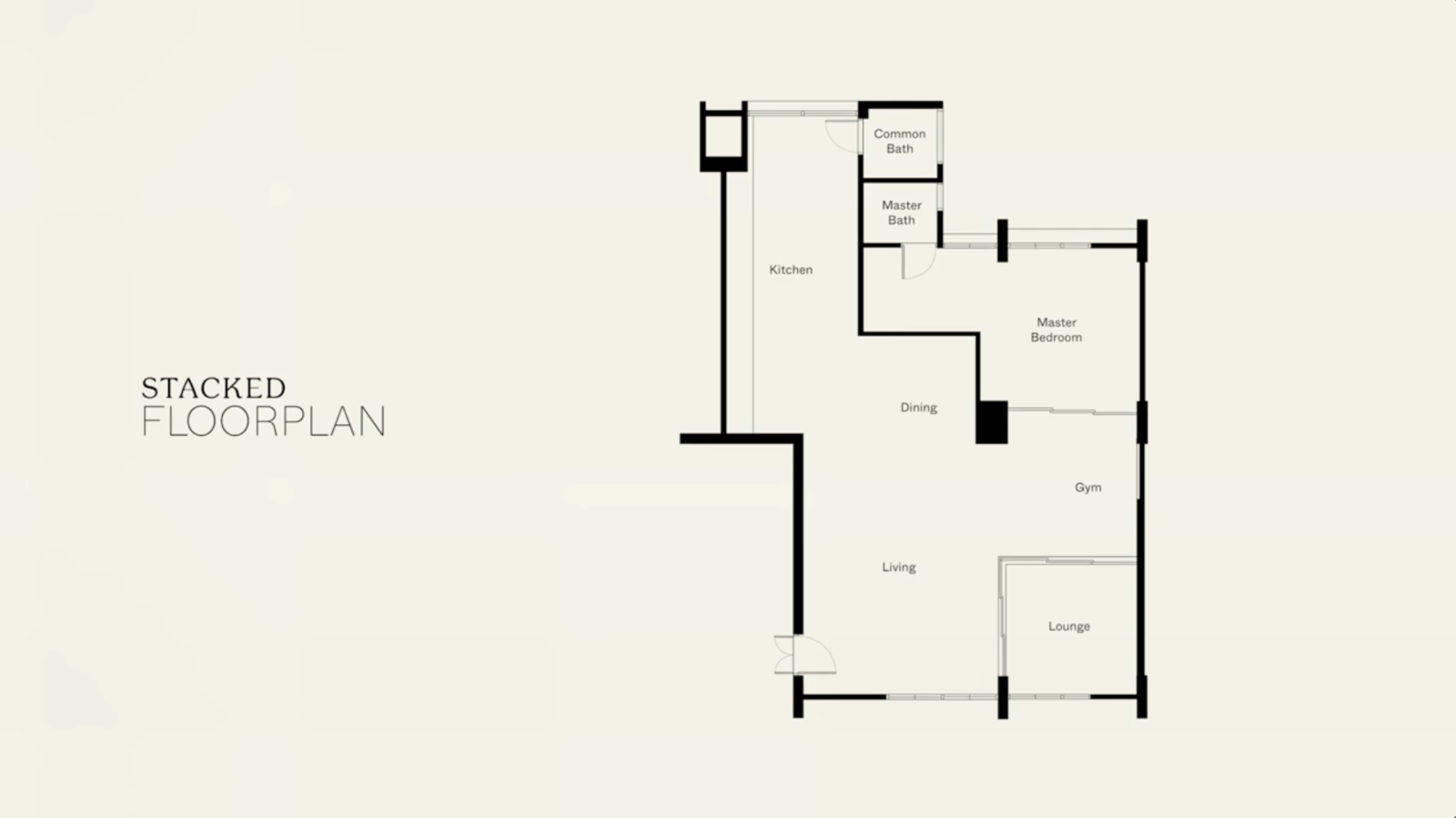 The house, in reasonable condition, featured conventional HDB elements like floor tiles and painted walls. However, a complete material overhaul was necessary to achieve the desired aesthetic.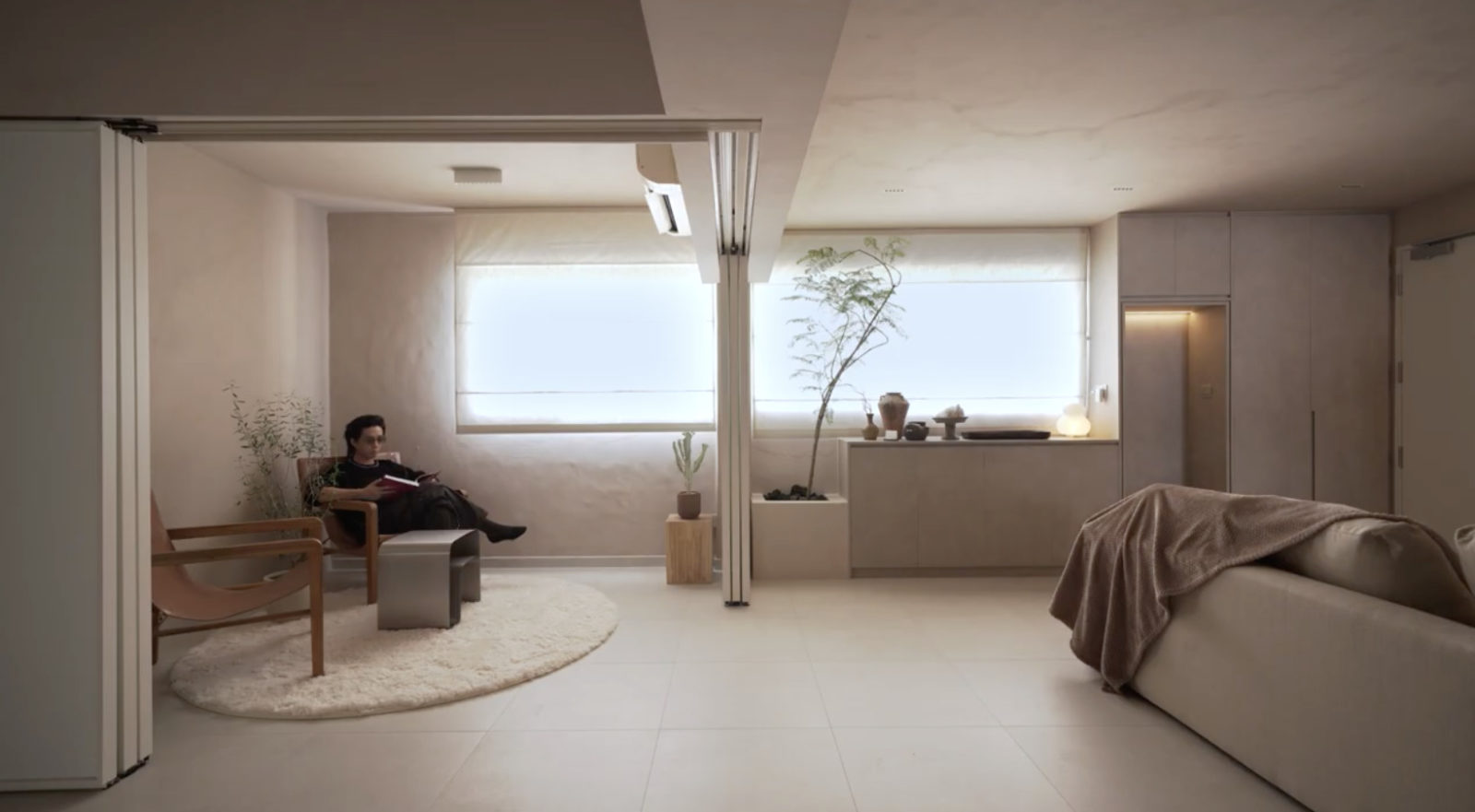 Organic materials took the centre stage, with a stone finish for the TV feature wall and a lime wash finish for the ceiling and walls. These materials showcased the raw Wabi Sabi look, while the furniture and flooring remained muted to accentuate the stone wall.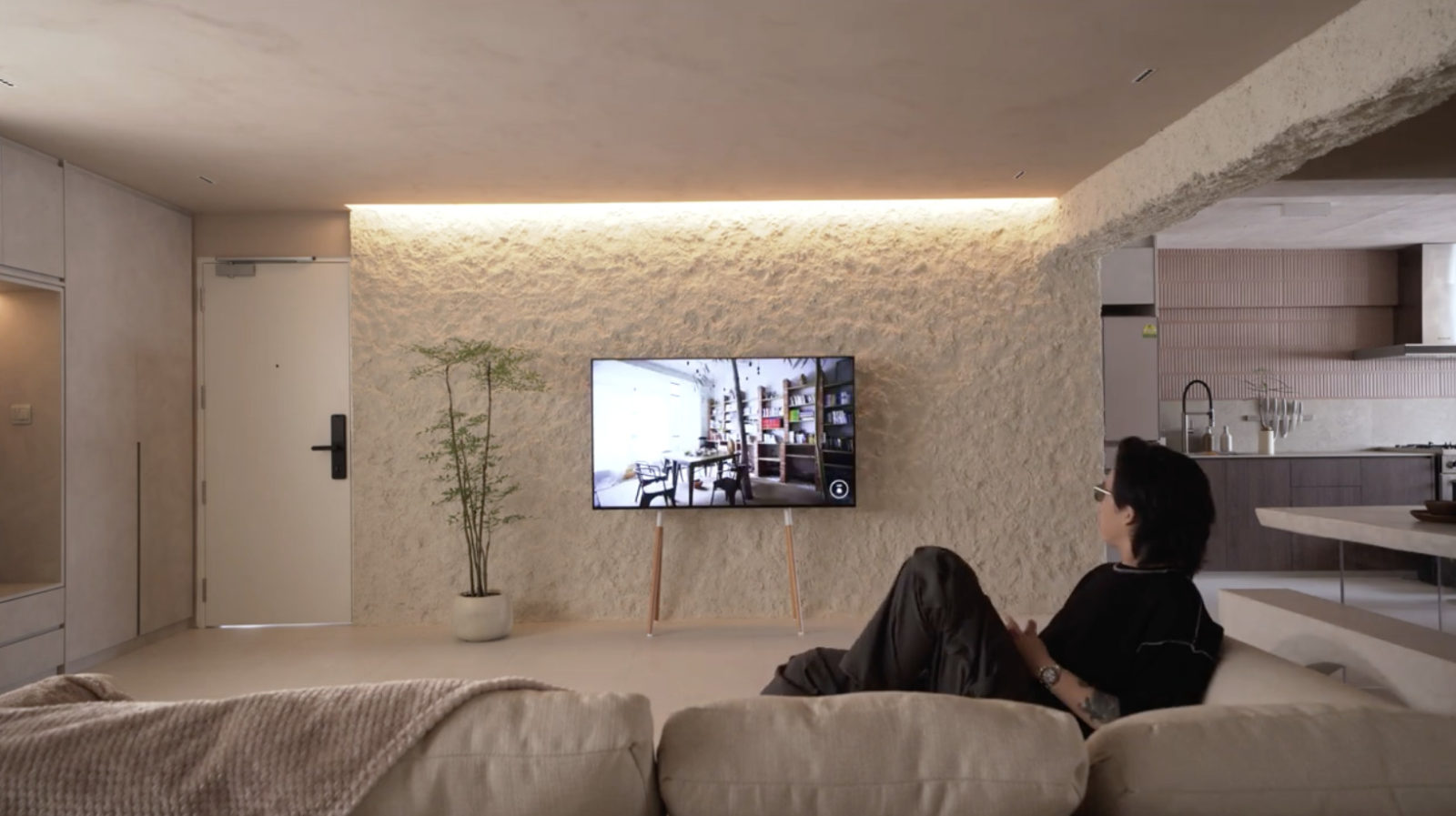 At the entryway, the design prioritised shoe storage and a comfortable shoe removal area. Sliding doors in the guest room allowed for a configurable space that seamlessly integrated with the living room, ensuring privacy when needed.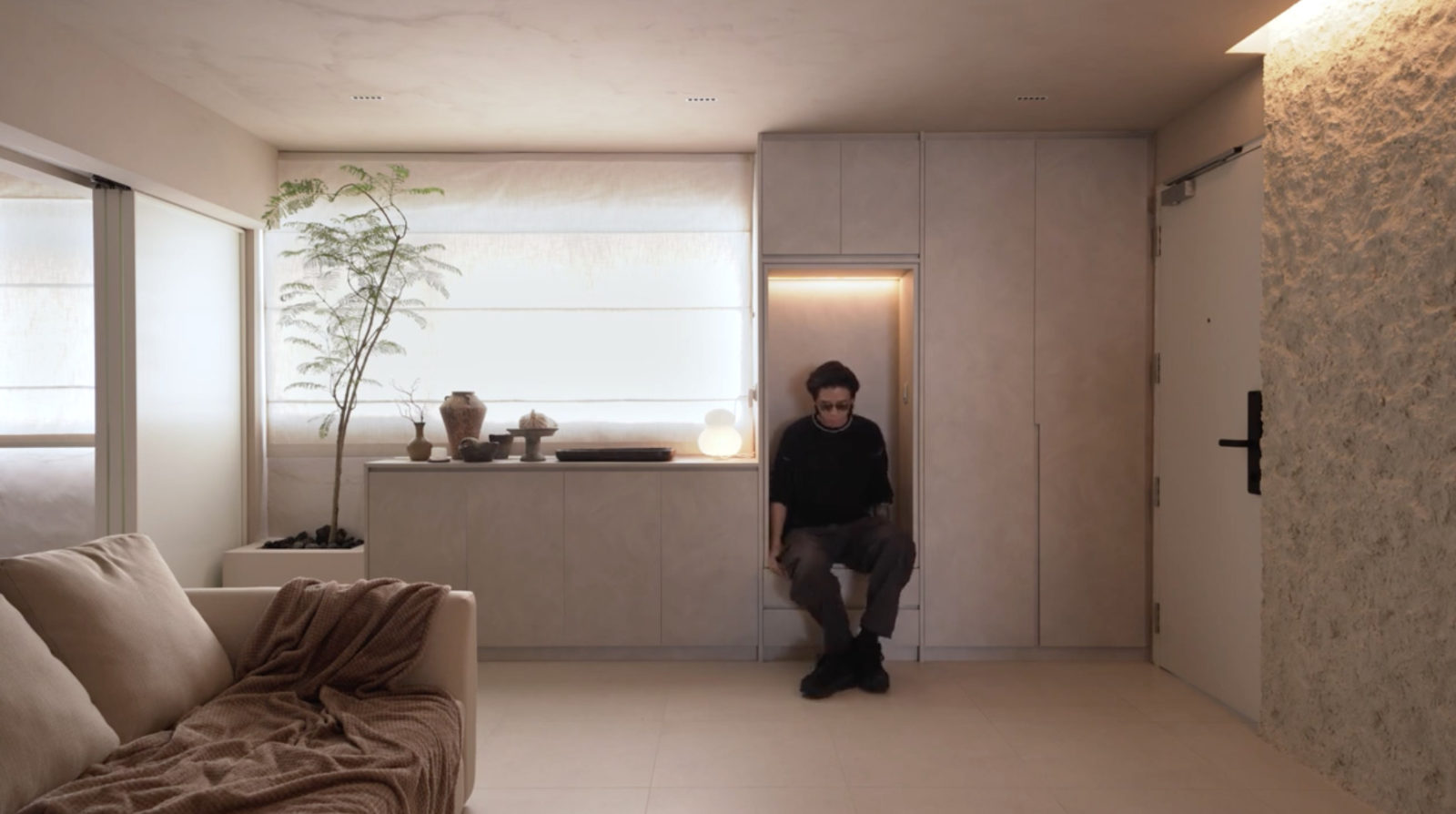 A dedicated space for a gym setup was incorporated, while the living room maintained a centred arrangement for the TV and sofa, complemented by textured materials in line with the earthy tones.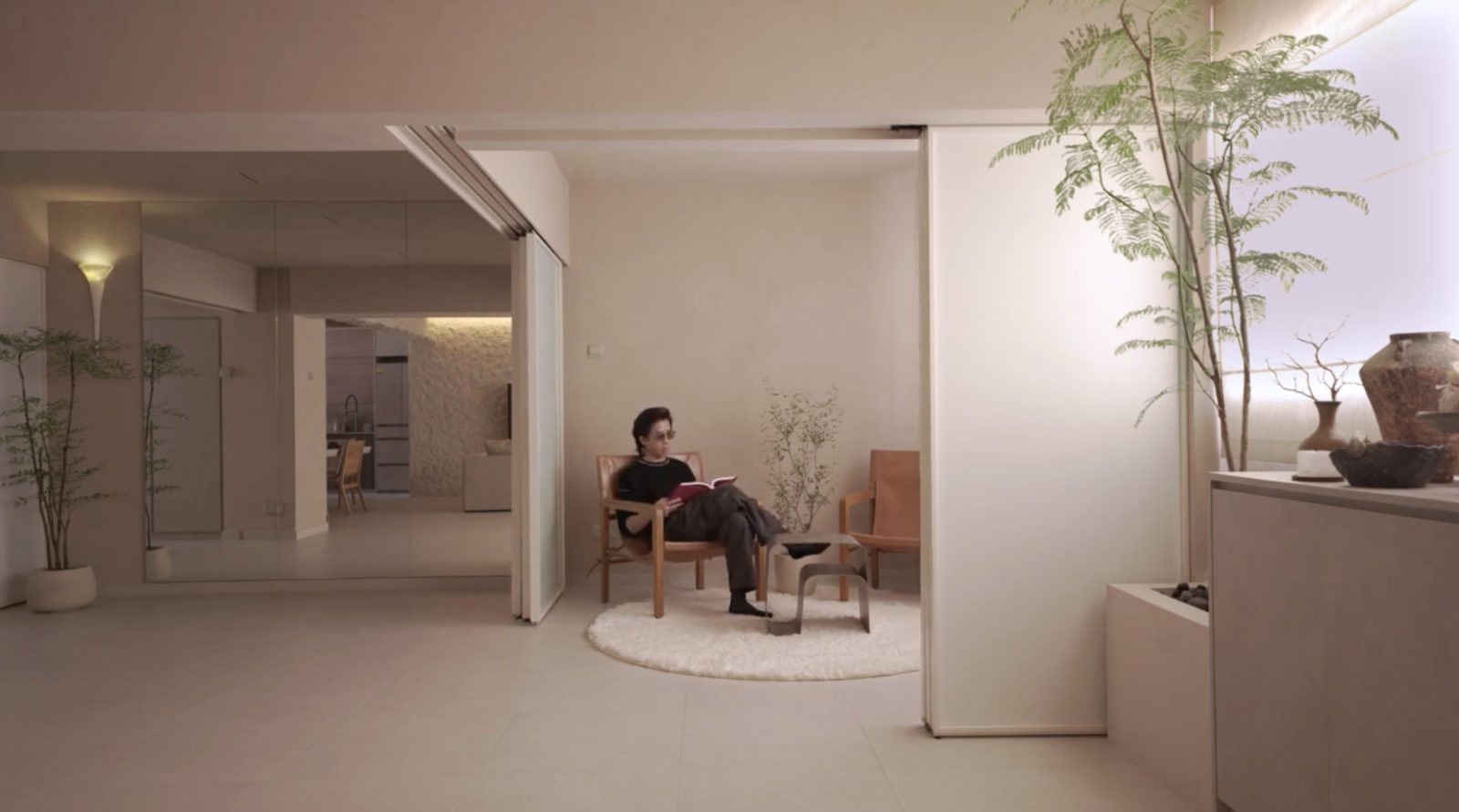 The living room and kitchen were connected by removing a wall, creating a dining area. At the kitchen, eye-catching terracotta-coloured tiles adorned the backsplash, adding a touch of colour.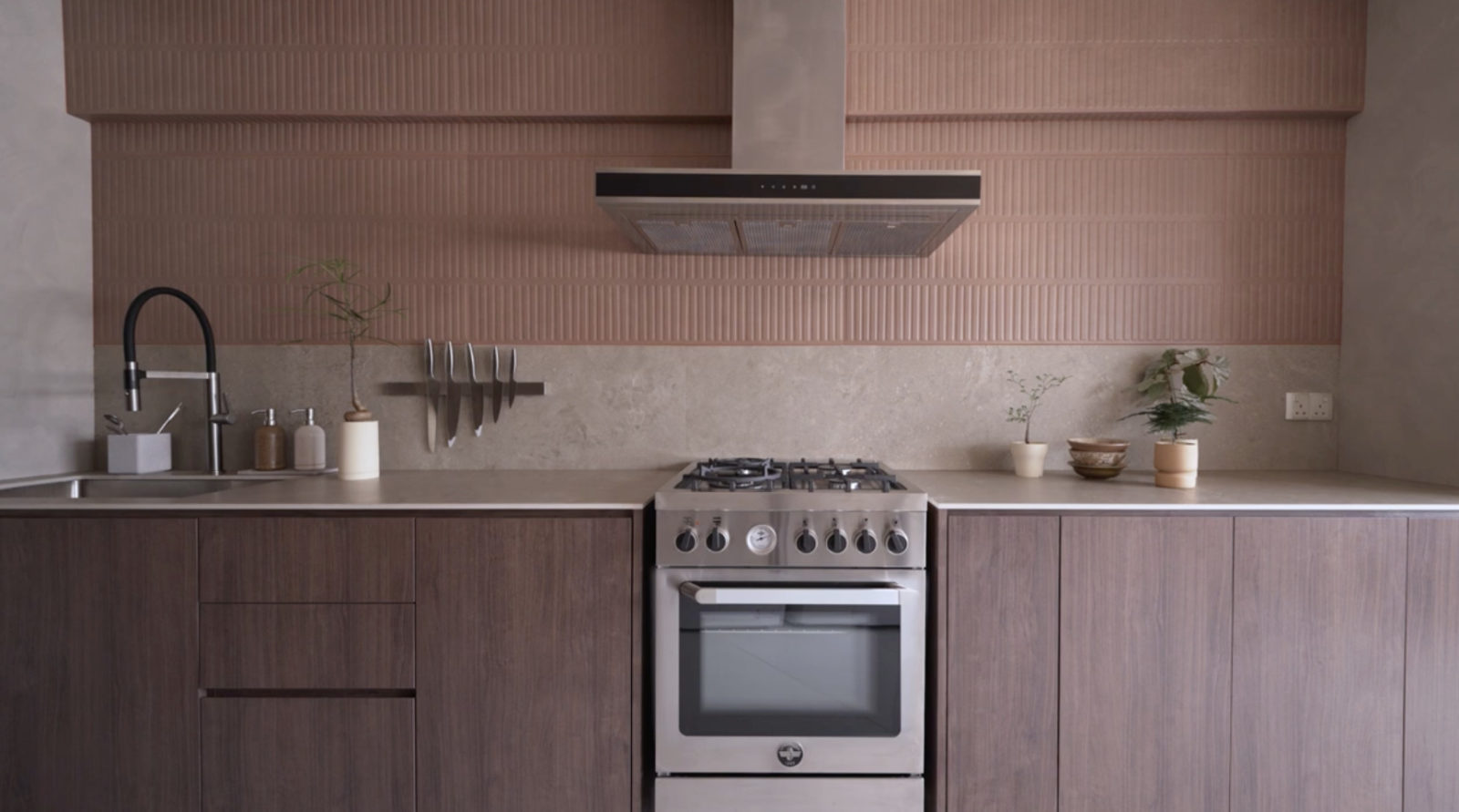 The dining table featured an organic shape with a raw edge finish, accompanied by a bench, creating a cohesive furniture setup.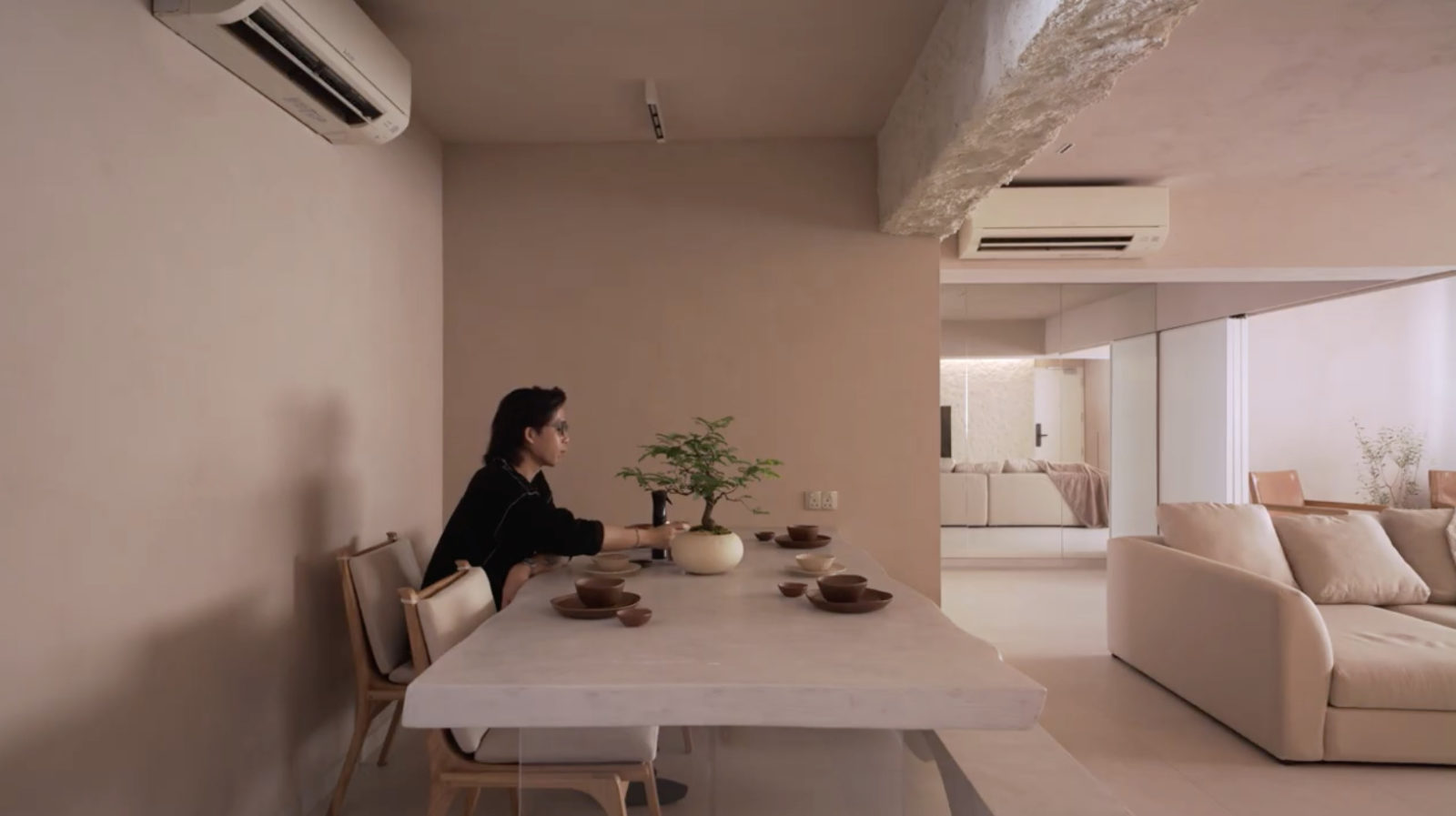 The master bedroom embraced a studio-like vibe with sliding doors, seamlessly integrating it into the living space. Raw materials adorned the bedside lights and tables, maintaining consistency with the house's theme.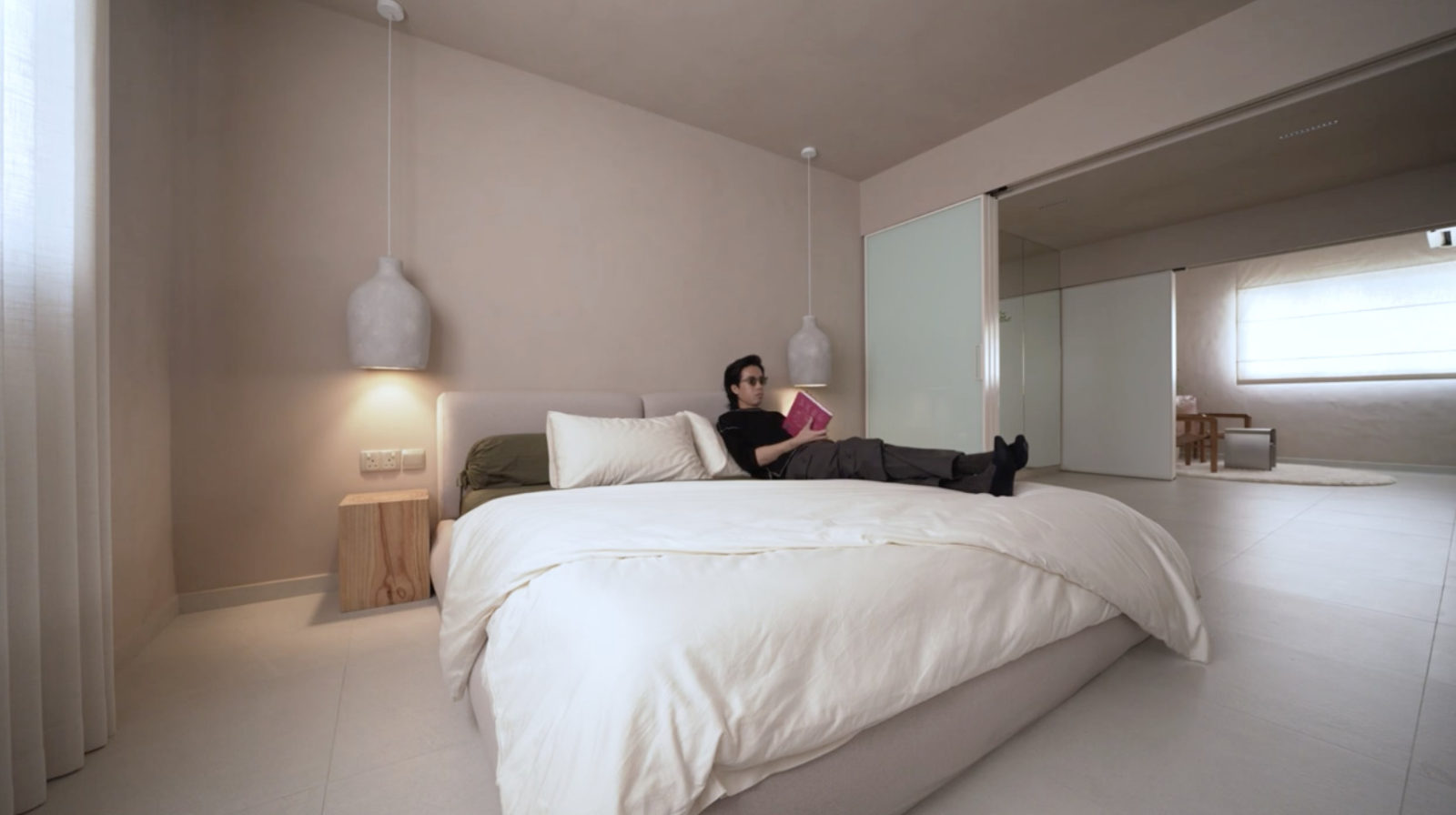 The removal of a wall adjacent to the kitchen allowed for an L-shaped wardrobe and a discreet passageway to the master toilet. The bathroom underwent a minimalistic transformation with carefully selected tiles.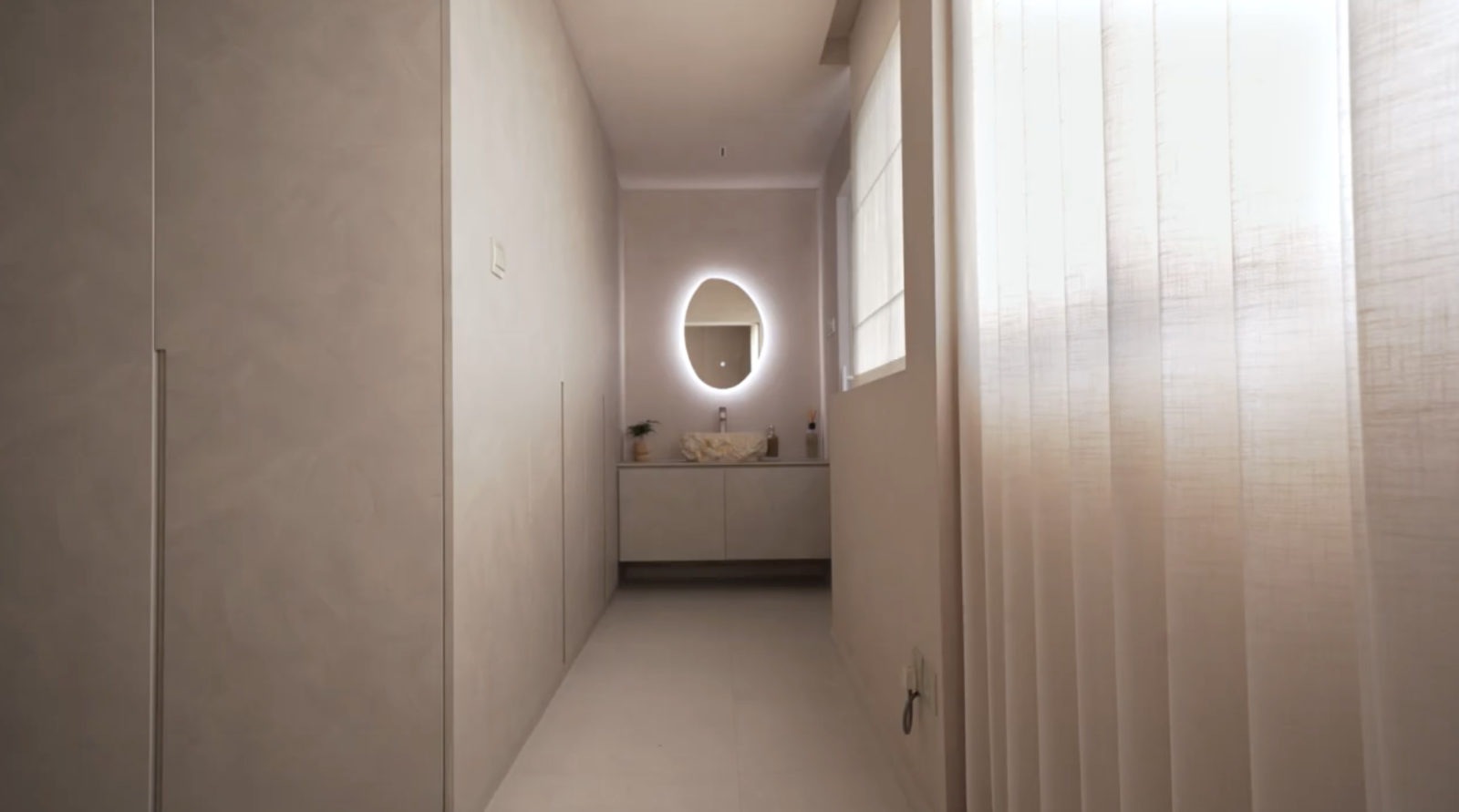 The collaboration between Royston and the homeowner successfully blended their styles, evident in the textured stone walls. The result is a serene retreat that captures the essence of Wabi Sabi aesthetics.
Special thanks to interior designer Royston and the homeowner for showing us around their wonderful home. If you'd like to get connected to them for the design of your own home, you can reach out to them via this link. Successful projects get a $500 Stacked Store voucher!