Living In

Inside A Modern Peranakan Shophouse With A Beautiful Courtyard Garden
Stacked
December 4, 2022

3

min read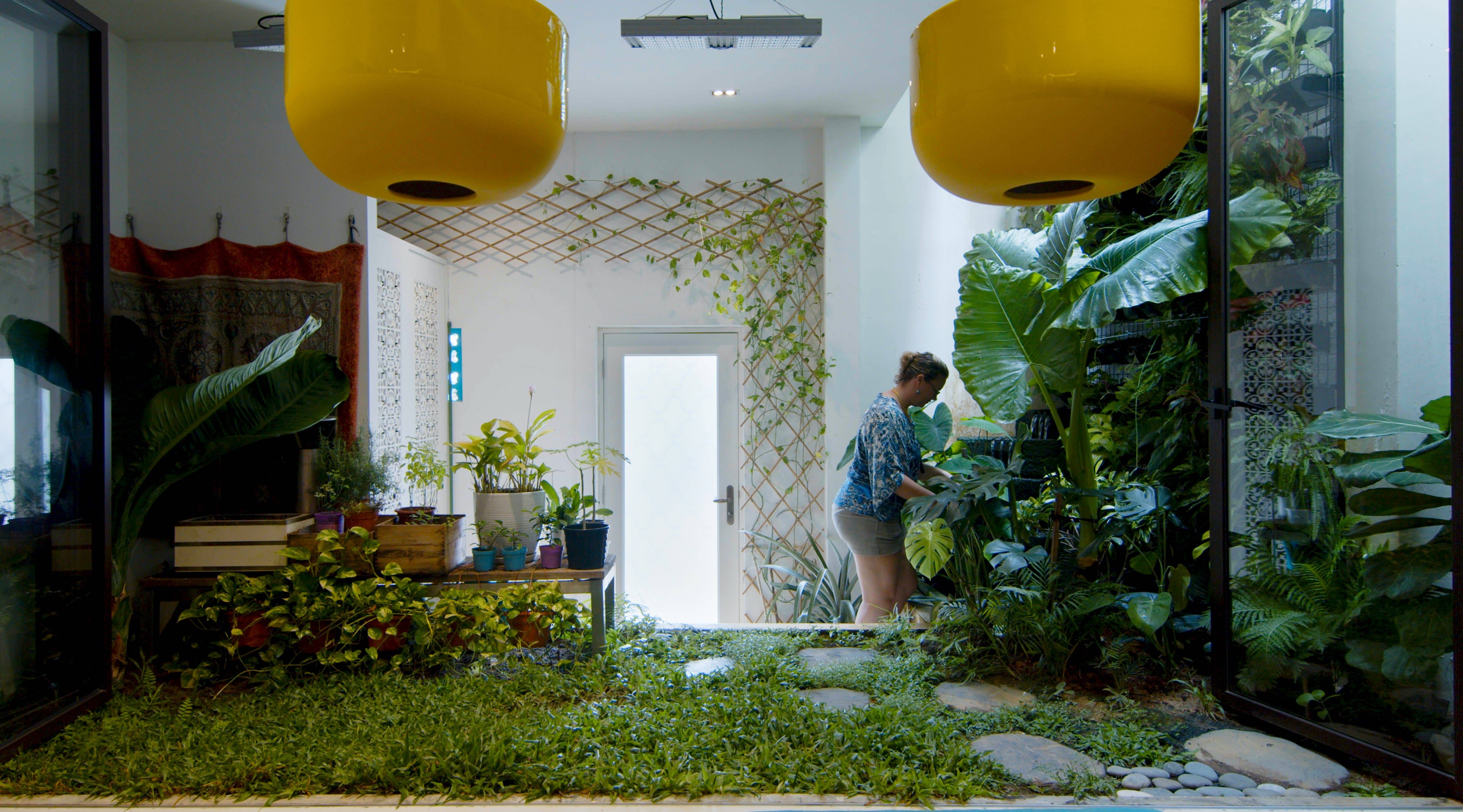 This week, we visit a special shophouse in Joo Chiat that was completely rebuilt by homeowners Natalie and Al. It's a 3-storey shophouse that sits on 3,490 square feet of land, and a spacious 3,000 square feet of built up space. The first floor consists of the living, dining, and kitchen area, while the second floor features the study, helper's room and guest room. On the third floor is the master bedroom, dry kitchen, and a lovely balcony space.
Natalie and Al wanted to preserve the heritage of the area, and have intricately woven in details that reflect that Peranakan inspiration. From the Peranakan privacy screen at the entrance of the home, to the laser cut details in the panels of the kitchen cabinets, it's all a part of the charm of the home. It's a perfect set up for their private dining experience (that offers home cooked Mediterranean food) too – as the tour of the home before dining commences is a great way to break the ice.
As the kitchen is the heart of the home, the open kitchen is a useful way for Al to cook and interact with guests at the same time. Guests will also be treated to the tranquil view of the garden at the courtyard. While the sunlight there isn't the most ideal, the grow lights that they've specially installed helps to create their exotic garden.
For the guest bedroom, they've also found a unique wallpaper as well as a matching bedspread. Next door is the study, where there's a special bookcase that was designed for the study with different coloured backs.
As for the master bedroom, it's set on a platform but the best part is the kitchen that they've built on the outside to allow them to rustle up drinks or a meal without having to go all the way downstairs. Finally, the balcony on the outside is a lovely space to chill and just enjoy the peaceful surroundings.