Insider Tour
How A Couple Transformed Their 1,100 Sqft BTO Home With A Unique Layout
Stacked
November 17, 2023

3

min read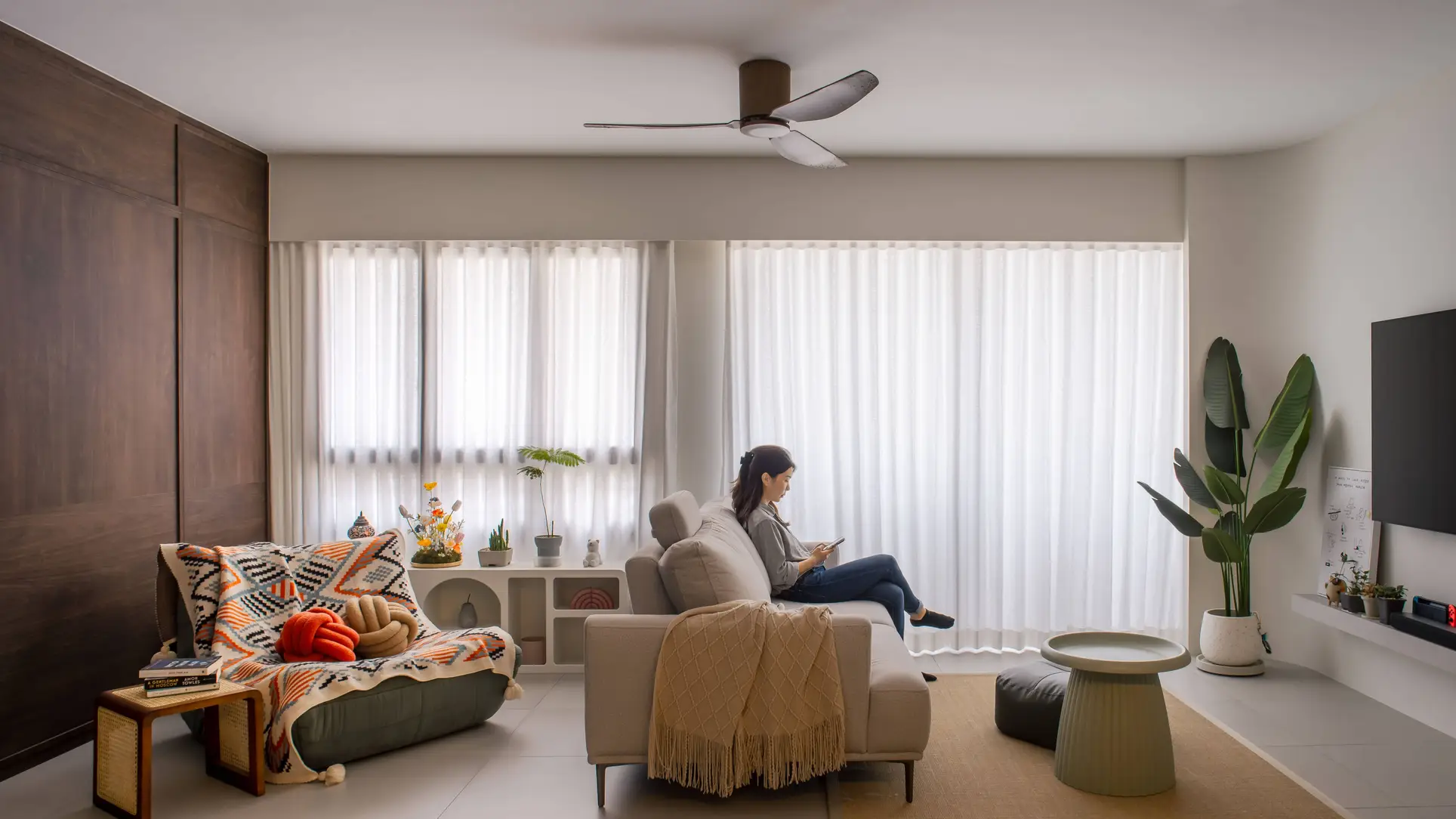 3
min read
In this week's episode, we explore a five-room HDB home situated in the Bidadari area.
Owned by a couple with their feline companions, this 1,100 sqft residence underwent a transformation in collaboration with Ascend Design, focusing on achieving a harmonious blend of openness, privacy, and entertainment.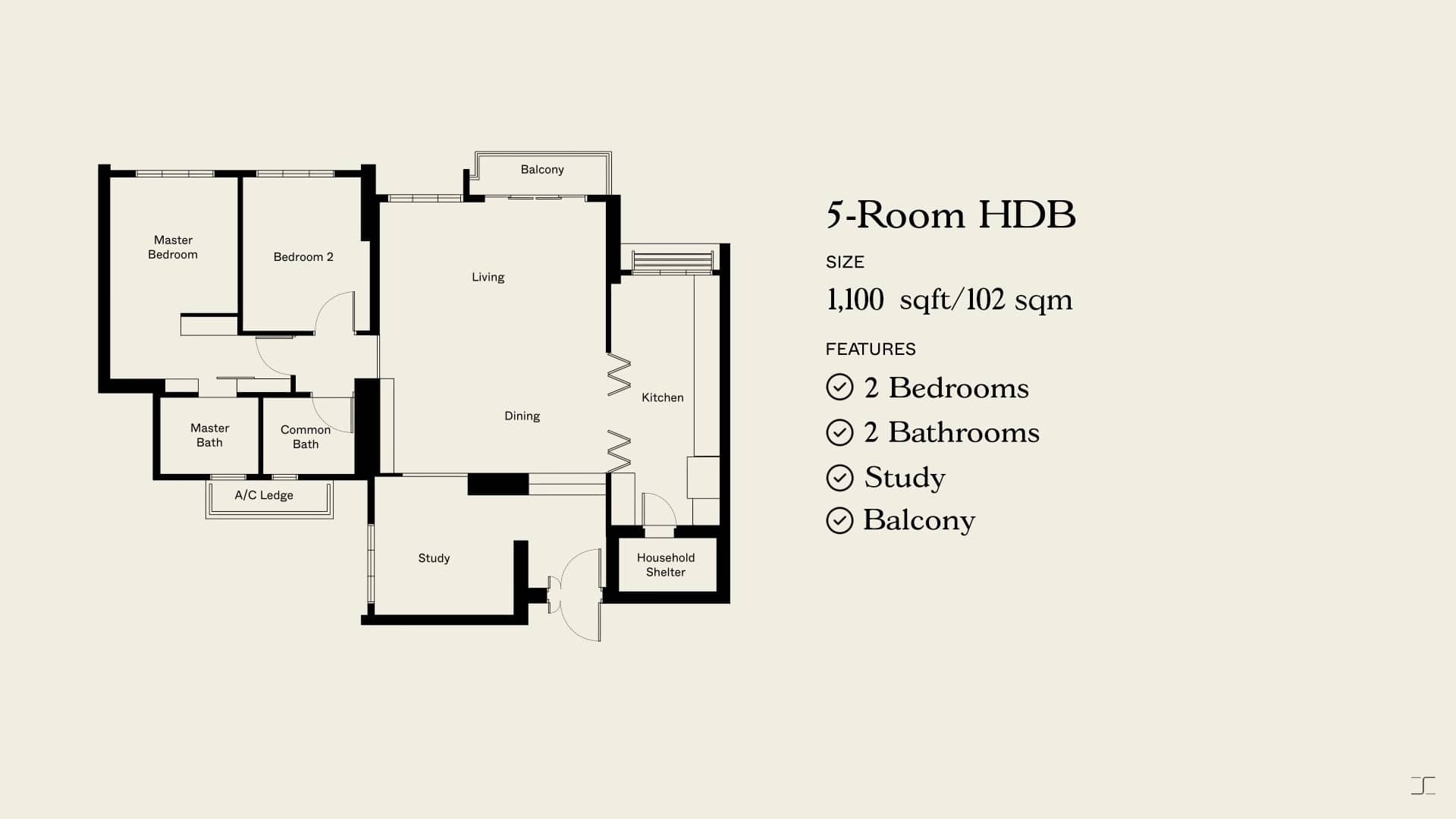 The entrance reveals a spacious entryway with a built-in shoe cabinet and a fluted glass partition, offering a secluded spot for a bench.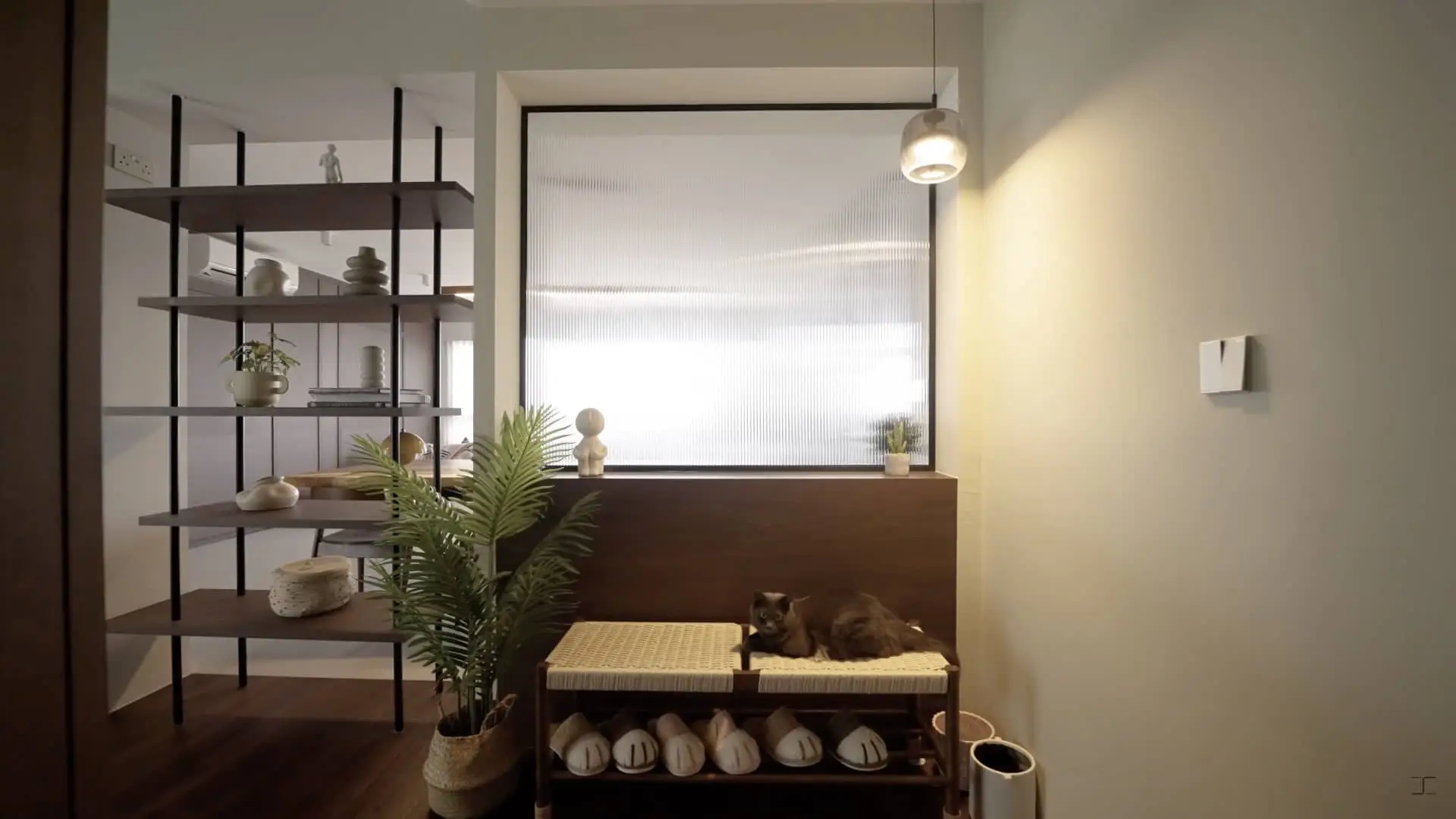 Progressing further, open shelving leads to a well-lit study area, creatively repurposing the second common bedroom into a productive space.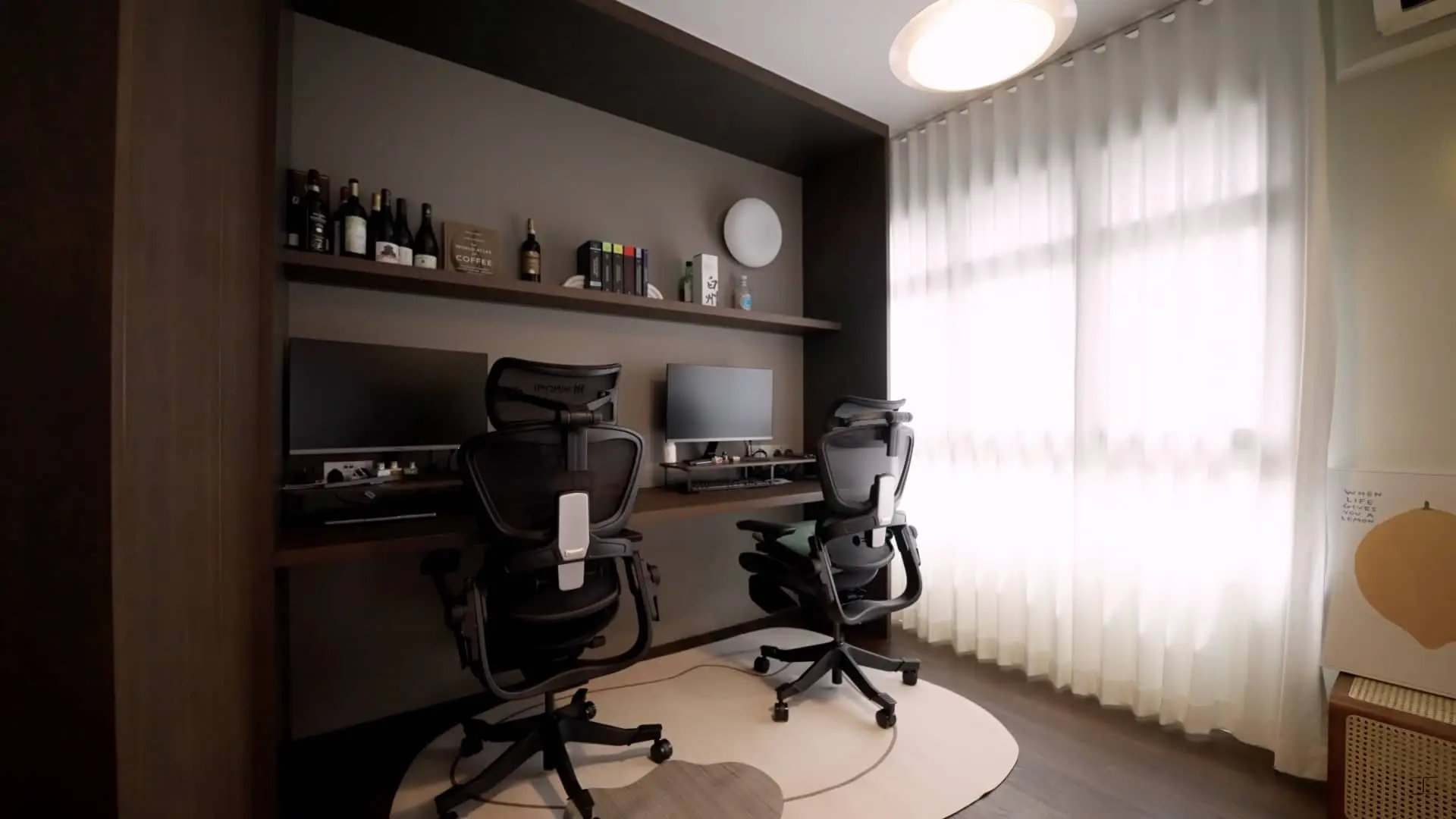 Moving into the central region, the common areas impress with a generous dining space, capable of hosting gatherings.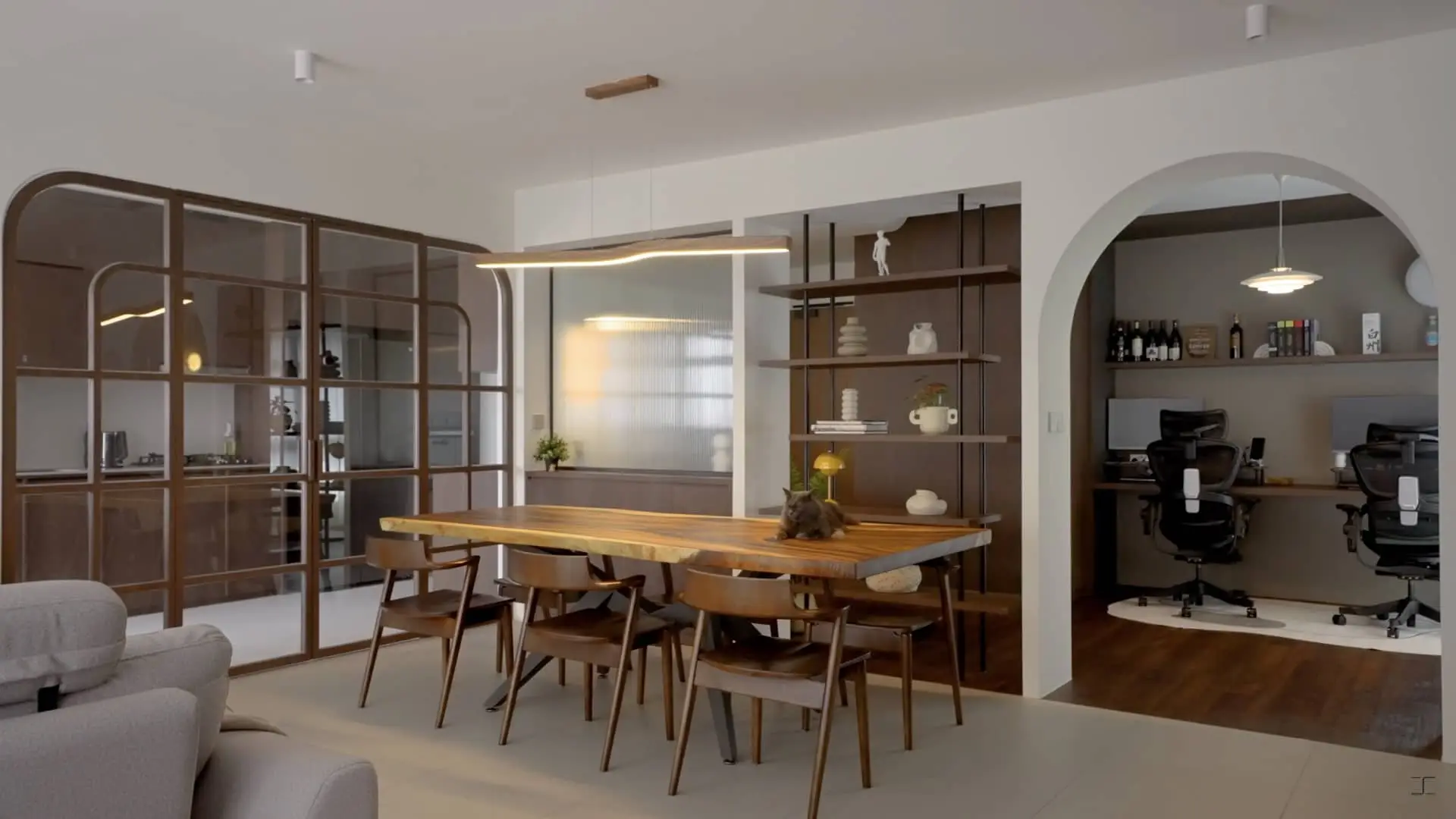 The kitchen, separated by glass doors, boasts ample storage and a sleek design, maintaining consistency with the darkwood finish seen throughout the home.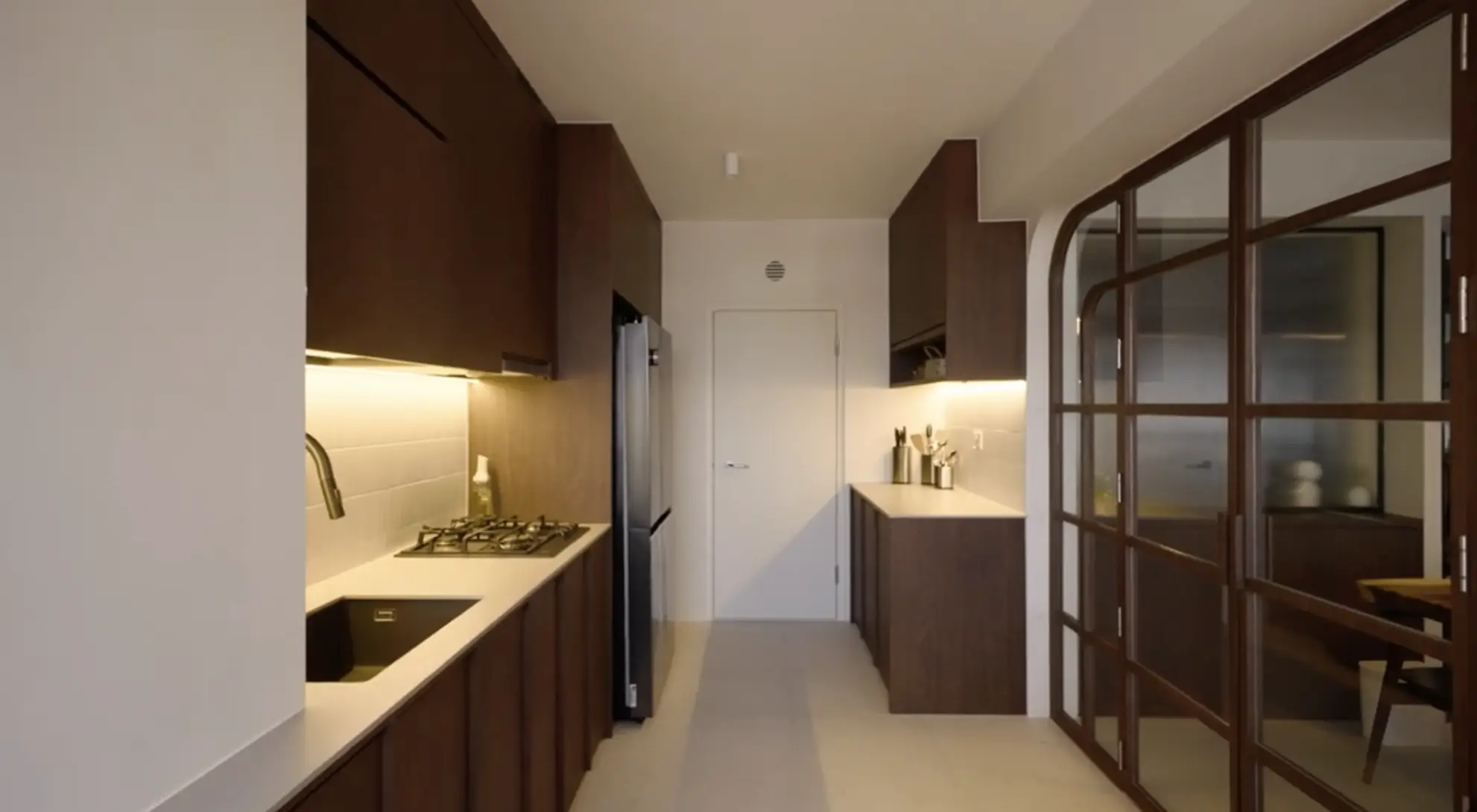 A coffee counter and a washer-dryer corner have been added in the extended service yard.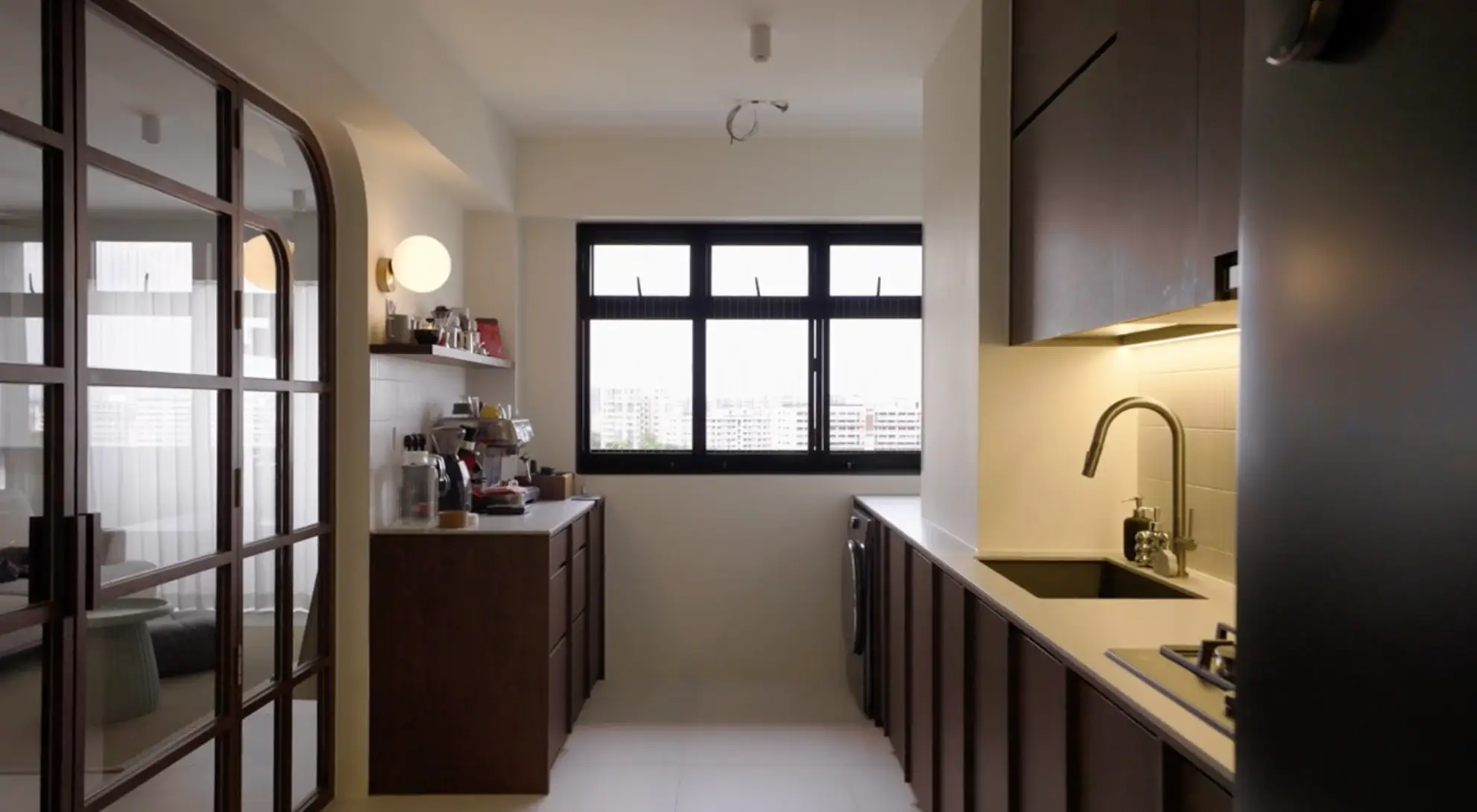 The living room features a comfortable sofa, and behind it, a dedicated reading corner complements the balcony, offering a quiet retreat.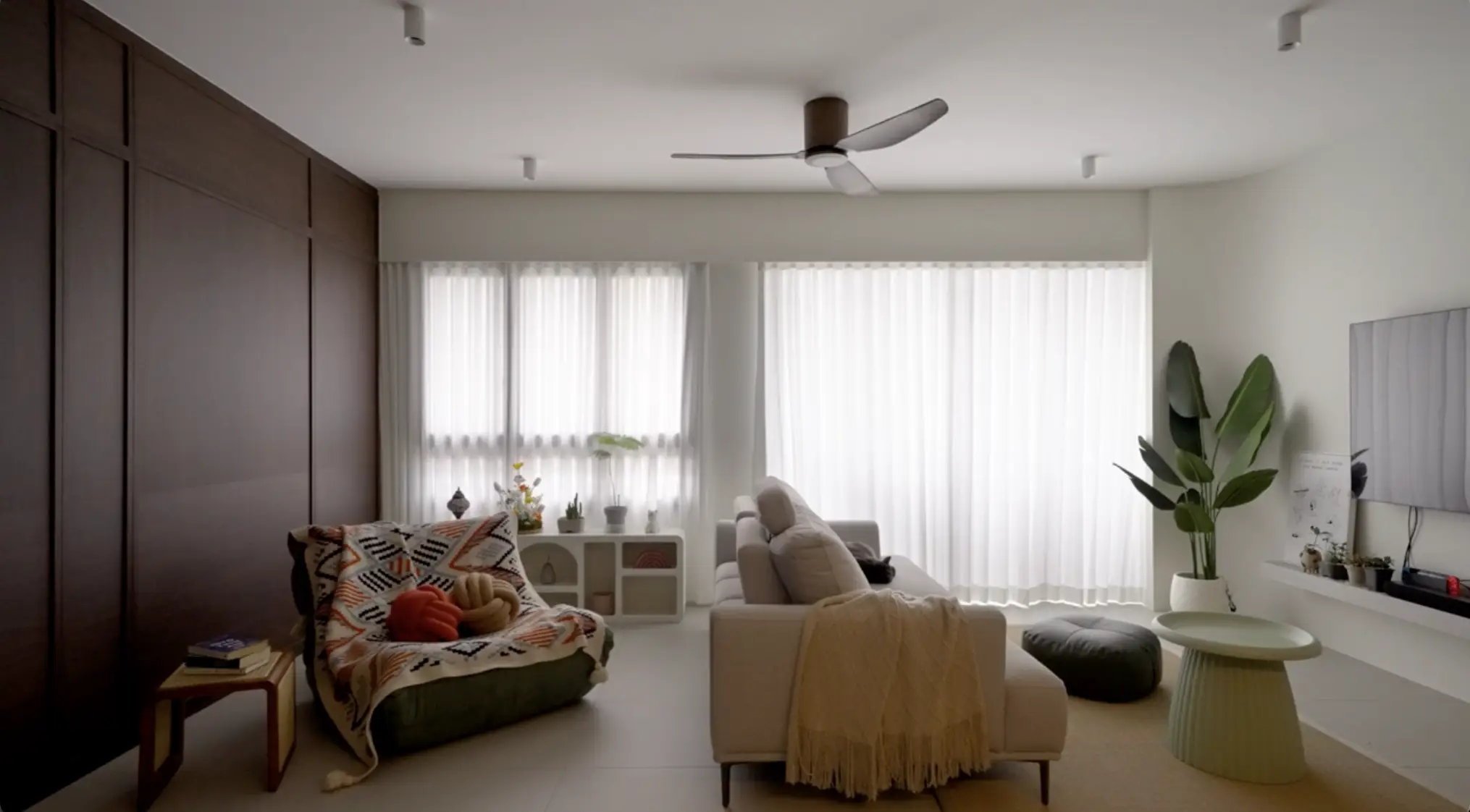 The bedrooms are thoughtfully separated from common spaces, with the common bedroom serving as a versatile space for now.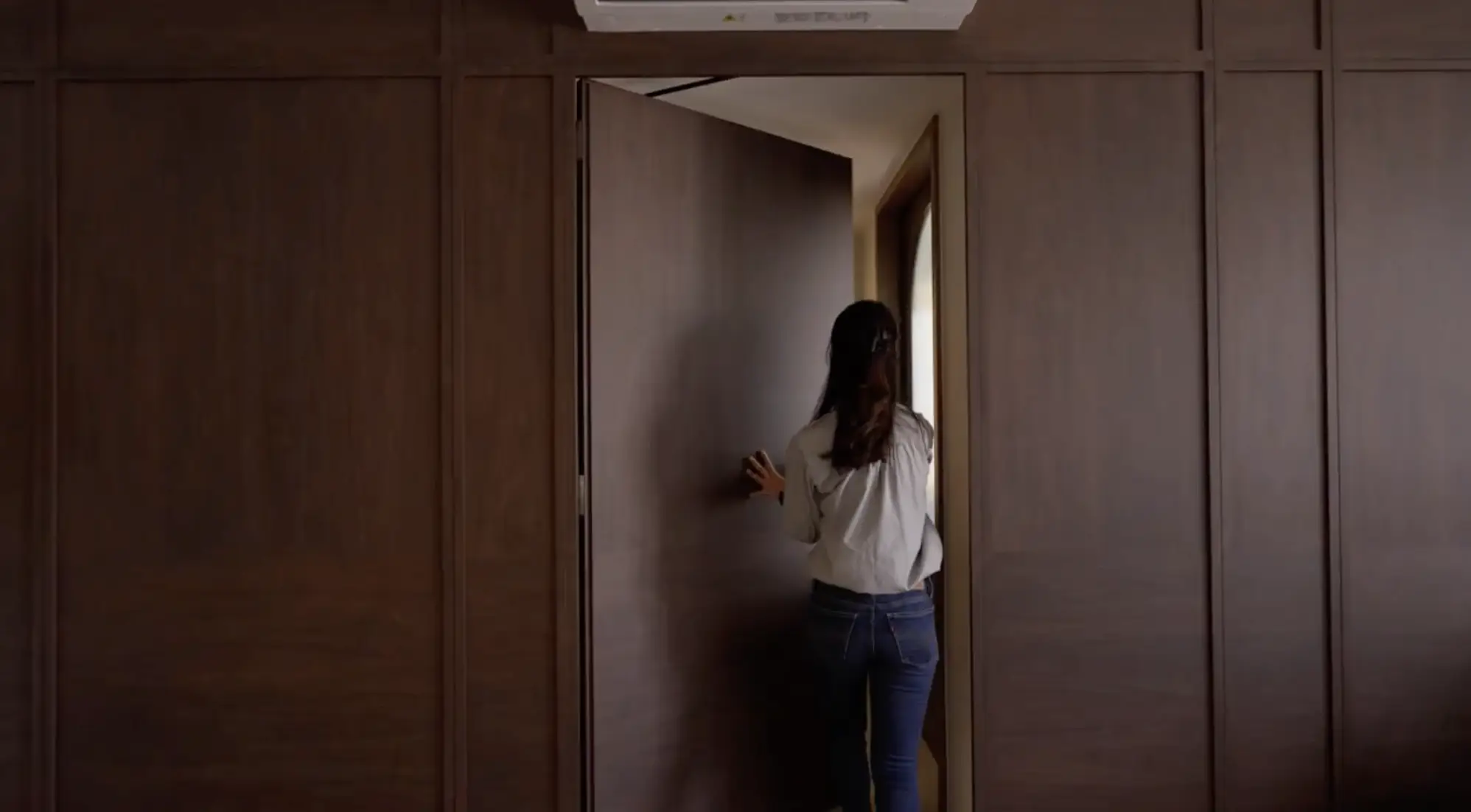 The common bathroom showcases simple yet tasteful design, while the master bedroom impresses with a well-sectioned layout, including a display shelf, dresser, and a pocket-door leading to the master bath.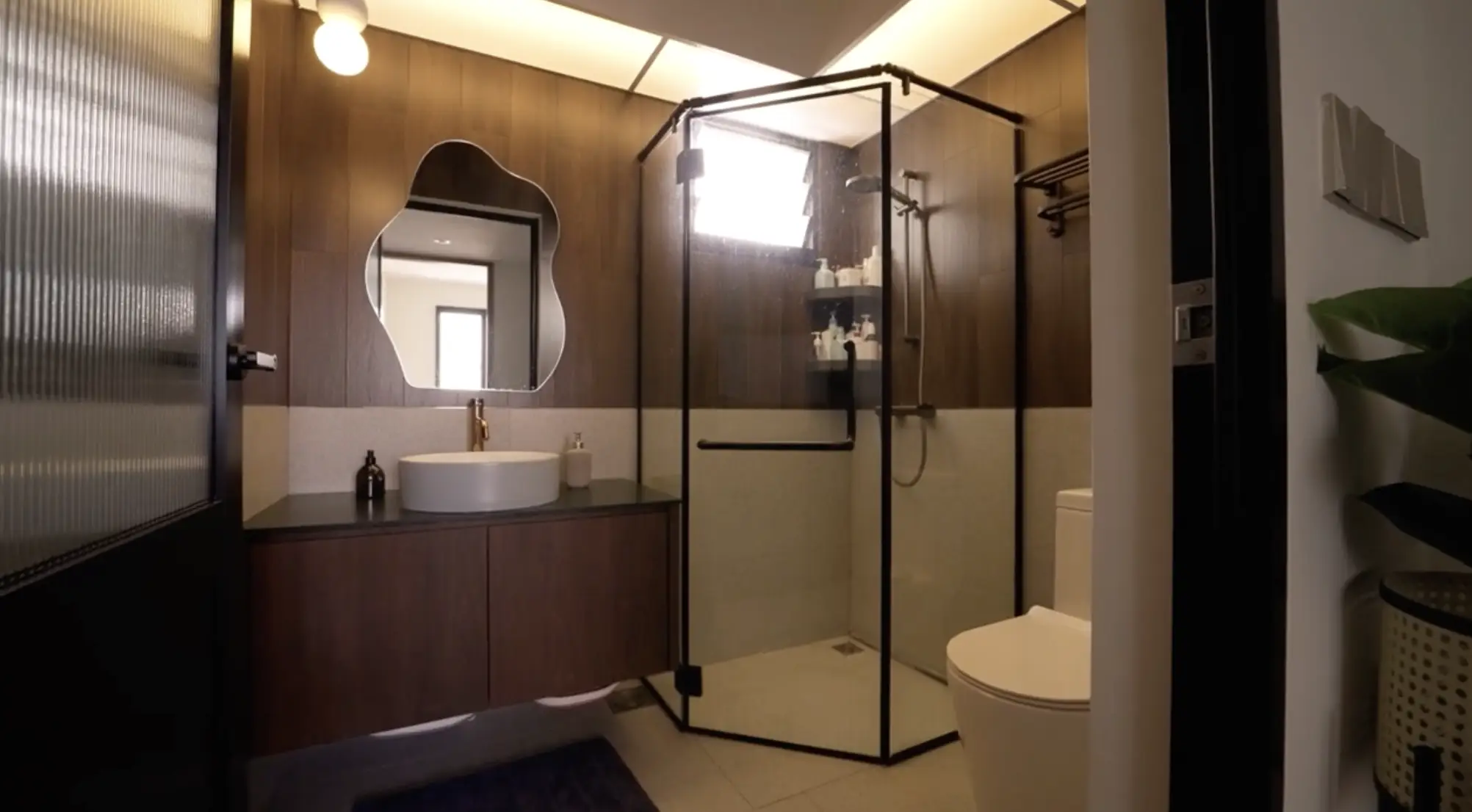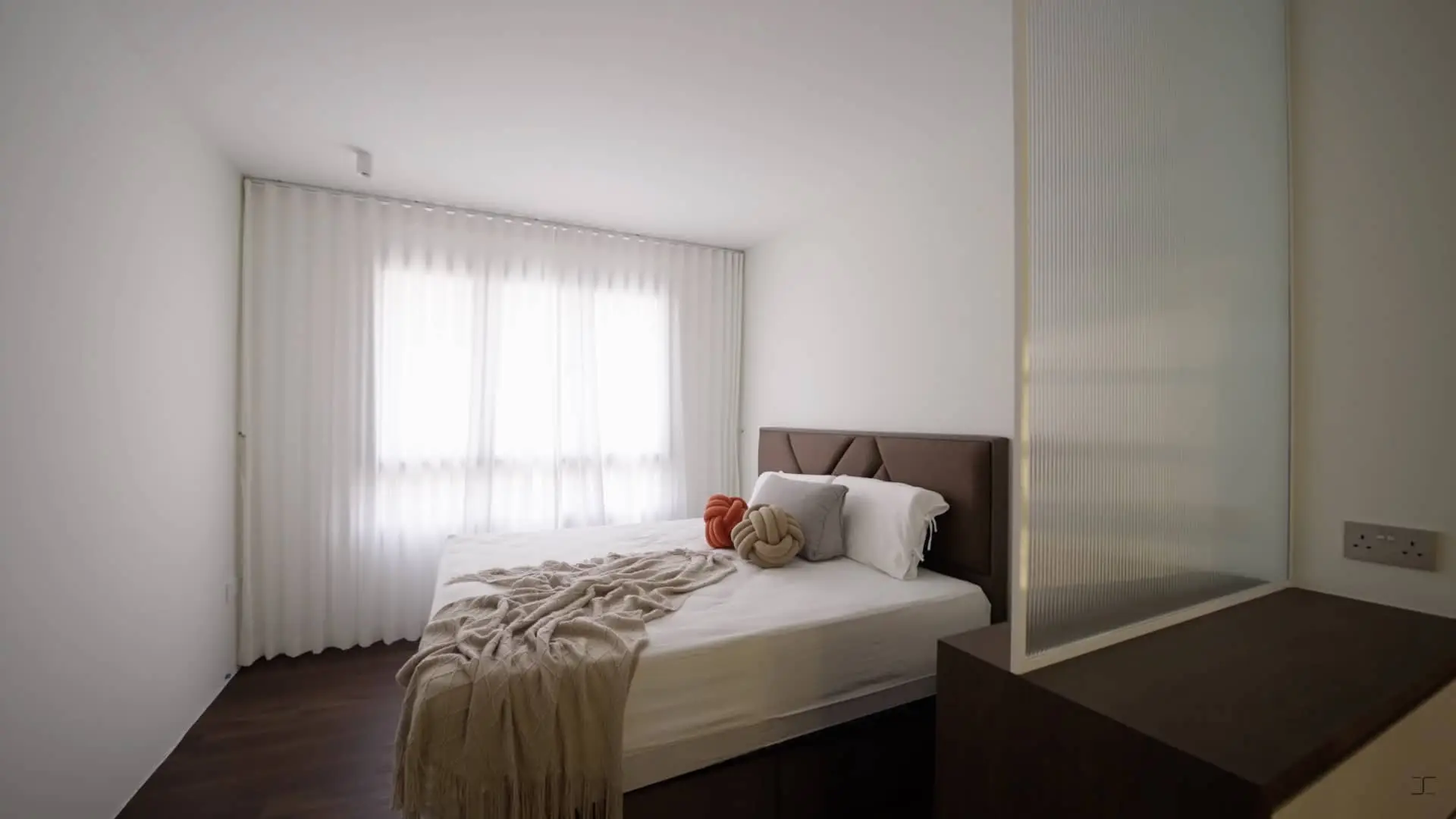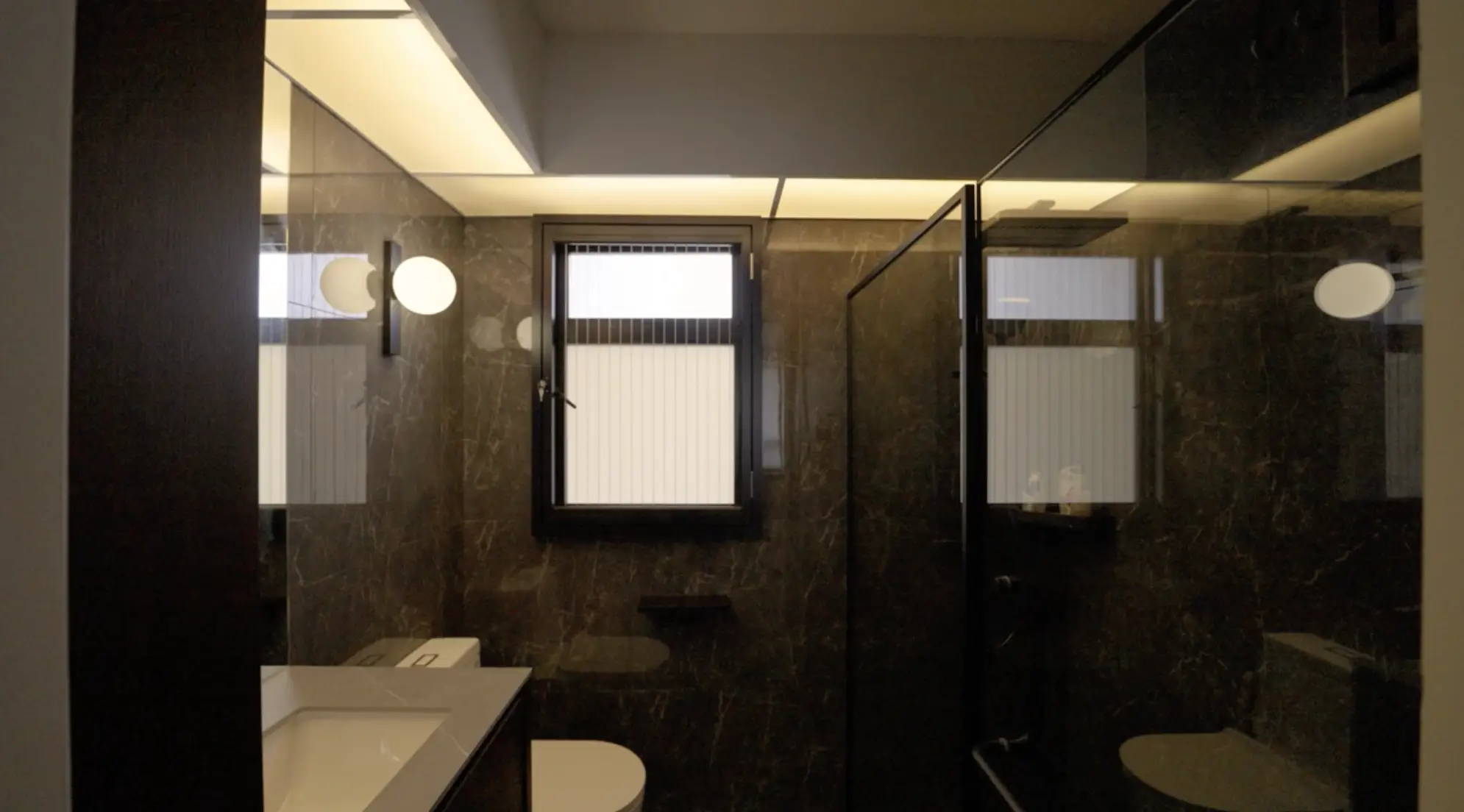 As always, special thanks to the homeowners for opening up their home to us. If you'd like to get connected to their ID for the design of your own home, you can reach out to them via this link. Successful projects get a $500 Stacked Store voucher!