Living In

Inside A Beautifully Restored 1929 Terrace House At River Valley
Stacked
November 20, 2022

3

min read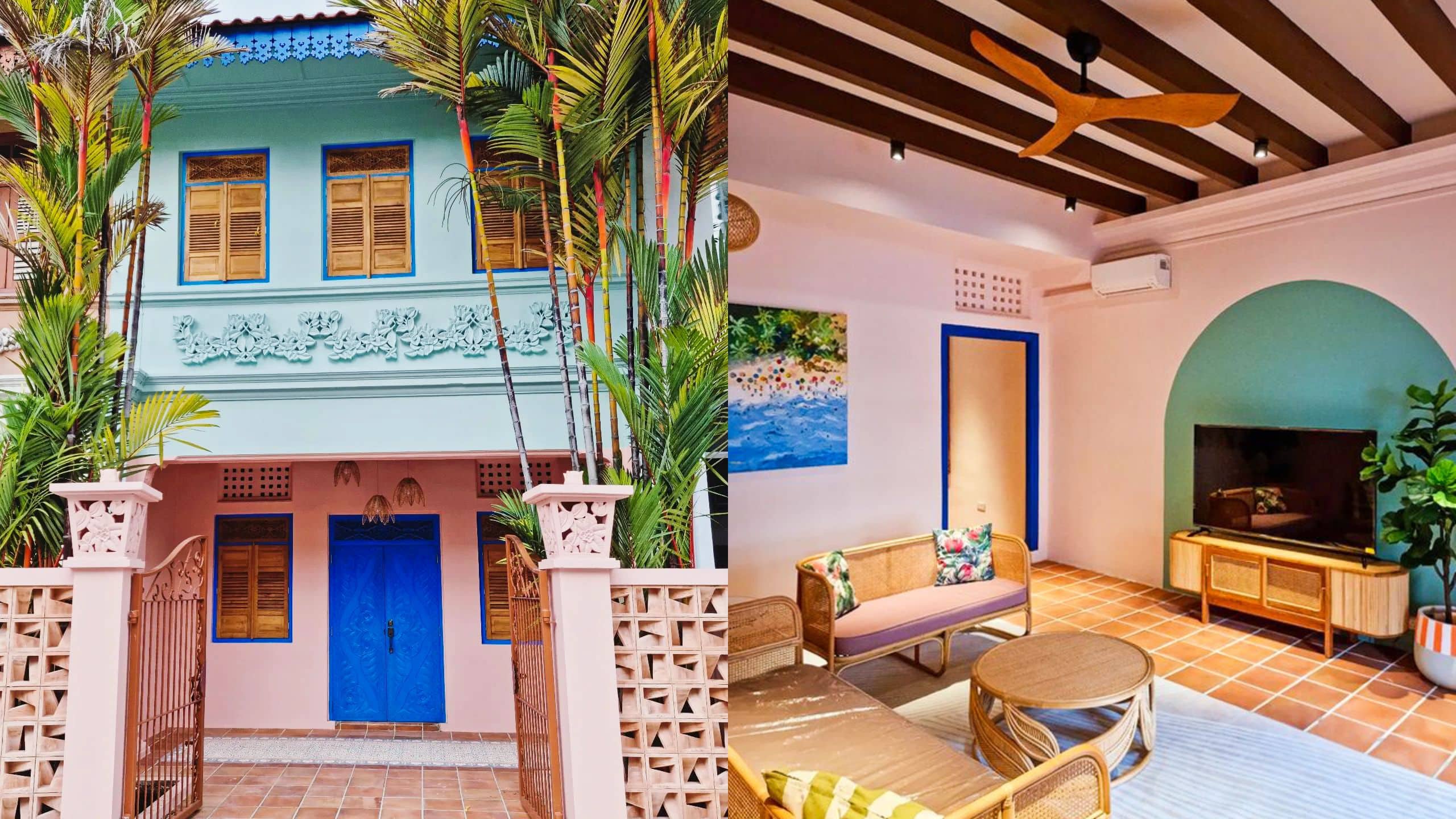 This week, we tour a beautifully restored terrace house at Hoot Kiam Road. This road is named after Song Hoot Kiam, who is reputedly the forefather of the oldest Straits Chinese Family in Singapore. Untouched for a decade, this was formerly a worker's dormitory until it was acquired by Sharline and Prakash.
Under their careful watch, they have transformed this 2-storey 2,500 square foot terrace into a beautiful space. The front of the house was retained as a place to sit, relax and entertain. It still retains the breeze blocks (as it does at the back too for continuity). The dining room houses a solid teak wood table that can sit 10.
Further on, the courtyard which is the highlight of the house has patterned tiles on the floor, with an intricate feature wall stone carving. As for the second floor, they had to replace all the flooring as the roof had leaked previously. The master bedroom was huge, which was a combination of 2 rooms from before. The hard part was to create an en-suite bathroom, but they managed to do so with a hand carved his and hers dual vanity. The nicest part of the second floor is probably the exposed brick roof and the original timbre beams which they restored really nicely. Special thanks for Sharline and Prakash for showing us around this lovingly restored home.
For more, please visit: https://www.instagram.com/12hootkiam/
If you are an architect, ID, or homeowner interested in featuring your home, please fill in our form at https://forms.gle/a1GmuwSCCFAns3GV9