Advice

I'm About To Buy Corals At Keppel Bay, Would I Have Buyers Remorse?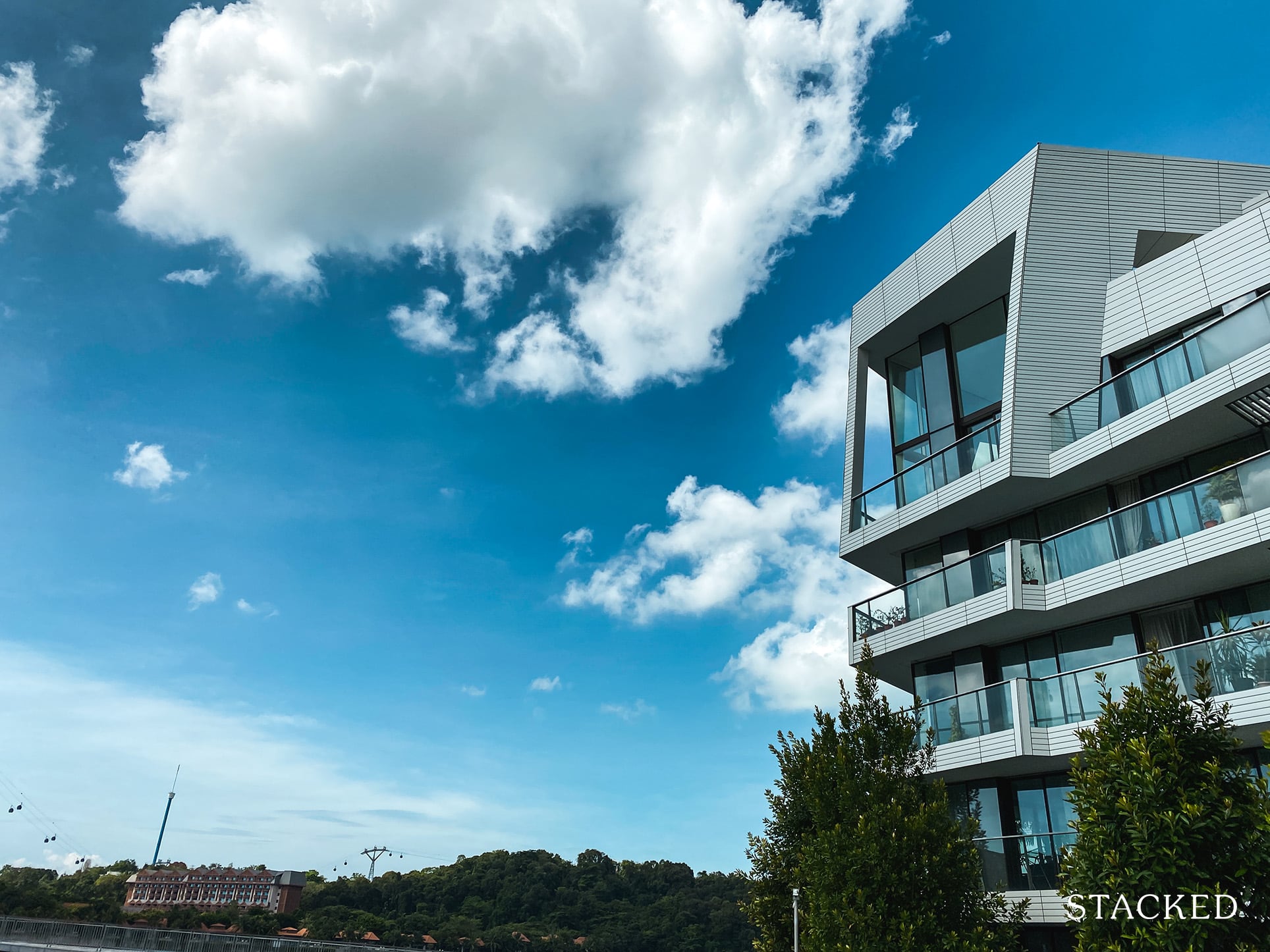 Hi Stacked Homes,
Thank you for all the articles which are truly relevant and insightful.
I am currently at a crossroads and hoping to seek advice from your guys given your expertise and honest opinions.
I have recently agreed on a deal to purchase a 2-bedroom unit in Corals at Keppel at $1.6 million (893 sq ft – $1,800 psf) and pending the exercise of the option. The unit is currently tenanted out for 2 years at a decent $5,100/month which sufficiently covers basic mortgage ($4,300) and monthly maintenance ($660).
Having seen a number of new launches and resale units over the years, the development and unit ticks all my boxes from a liveability perspective. I've stayed there for a year with my previous partner in 2017/18 hence I am familiar with the place. The bank valuation was interestingly placed at 1.8-2.0 million which made this look like a good entry – previous transactions were dock-facing units done above $2,100 psf. Last but not least, the current tenancy agreement was a carrot.
On the other hand, I do have some real hesitations on the leasehold status, with land lease starting 2007, and the high maintenance fee hence I am concerned about exiting the property when the time comes.
I am currently single and hoping to have my own place in 1-2 years max which made me re-consider if this unit might be too extravagant, costly, or appropriate for a bachelor. There're alternatives which I've thought of such as:
– Continue to rent out Corals out while I'll rent a smaller 1-bedroom (if I do want my own space)
– Sell the unit in a couple of years time (hoping my current entry price provides buffer)
– Not proceed with the OTP i.e. forfeit the deposit which I am fine sacrificing small losses from potential bigger ones but that leads to another question if there would be another of such property if I do let this go.
I will be very grateful for your advice and opinion. As you know, this is time sensitive hence greatly appreciate your thoughts soonest.
---
Hey there,
I think that the main concern when it comes to exit here is the competition around.
Let's take a look at what transactions are like at Corals at Keppel Bay first.
Since last year august till now, there have been 16 transactions. This makes it about 4.6% of all units here, which I think is relatively healthy.
However, the problem is that despite having a healthy number of transactions, property prices here have not moved by much.
Here are the screenshots of the prices and $PSF movement over the past years here for your reference.
This is concerning particularly now as the market has picked up, and I can attribute this to 2 things:
The leasehold tenure – as you've rightly pointed out, the lease started from 2007 which makes this development already 14 years old.
Future competition in the area is stiff.
On the first point – if property prices aren't picking up now when the market is going up, then it is likely that the development has already reached its peak in prices. Now I'm not saying that property prices wouldn't be going up anymore – it could very well trudge along with the real estate market inflation. However, it's likely that it won't be outperforming the general market in time to come.
On point 2, my main concern here is that unit sizes at Corals at Keppel Bay are quite big for a CCR project. Generally, sizes in these areas for 2-bedroom units range from 500 sqft – 800 sqft. With a study, it could go into the 800+ range.
For Corals, the regular 2-bedroom is already at 800+ sqft. While this is not a bad thing (who doesn't like more space?), it does make the quantum much larger.
For Corals at Keppel Bay, while $1800 psf may seem attractive, we'll have to see how this compares with competition in the area.
In that regard, I'd like to highlight The Reef at King's Dock. This new launch has the advantage of being along the waterfront too – not to mention its very special floating deck pool which is really unique in the area, and we feel totally encapsulates waterfront living.
Moreover, it is much newer – its lease starts in 2021, which automatically makes this development a good 14 years newer.
This new launch will see 429 units coming into the market, of which about half are 2-bedroom units.
What's worrying for Corals at Keppel Bay is that in terms of affordability, the 2-bedroom is actually priced similarly to that of the resale 2-bedder.

The table shows the median $PSF and total price of the different bedroom types (note the 3+S is cheaper as it's smaller than the other 3-bedders at The Reef).
You can see that while the $PSF for the 2-bedroom here is higher at $2,289, the total price is really just $1,676,000.
At this price, you're looking at a 2-bedroom that's about 721 sqft in size.
When buyers consider the unique floating deck + newer development + the fact that it's closer to Harbourfront MRT, this similar price point does make The Reef at King's Dock quite attractive.
Buyers would then look at the floor plan as well.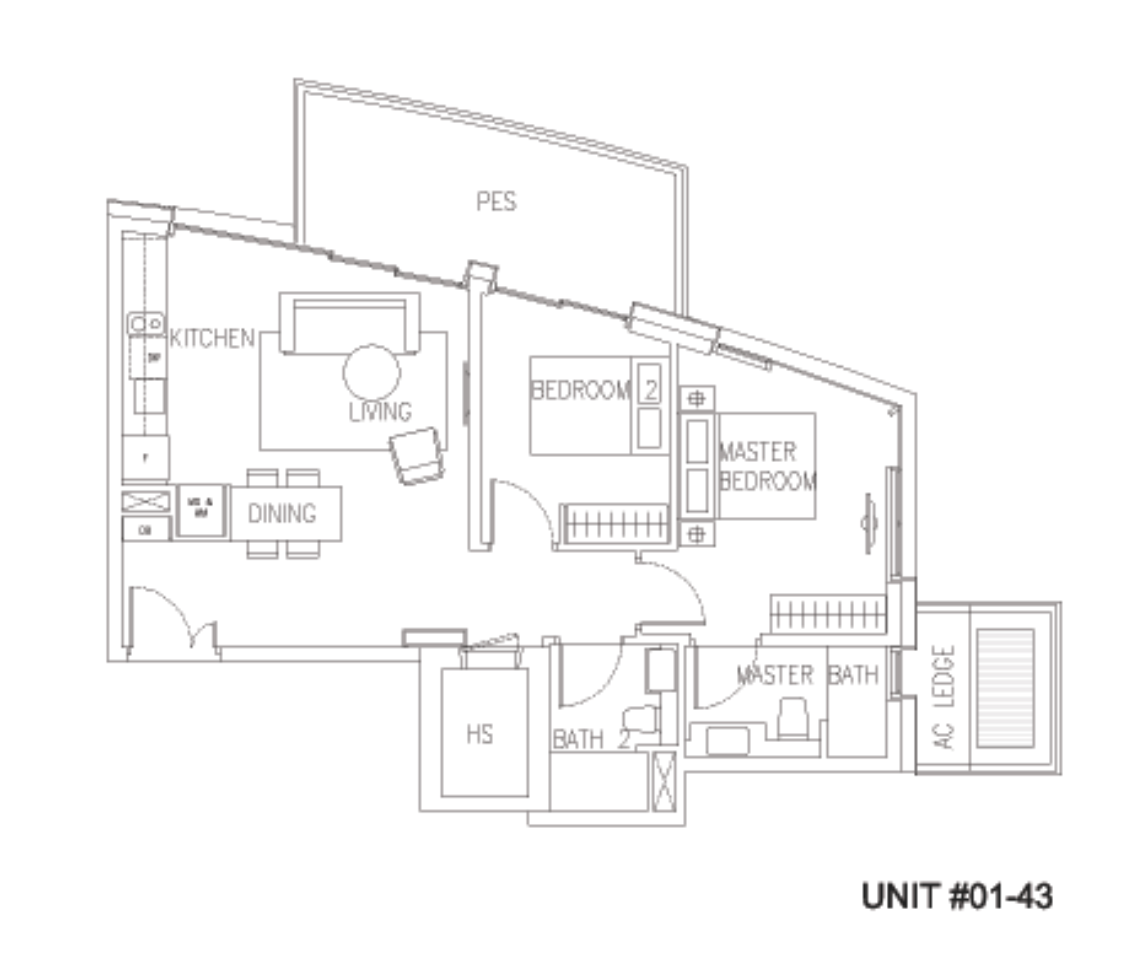 The main concern here is the irregular-shaped rooms. We have seen buyers who are uncomfortable with that, as it does make the placement of furniture more difficult. The good thing is that there is a household shelter, and no wasted entranceway.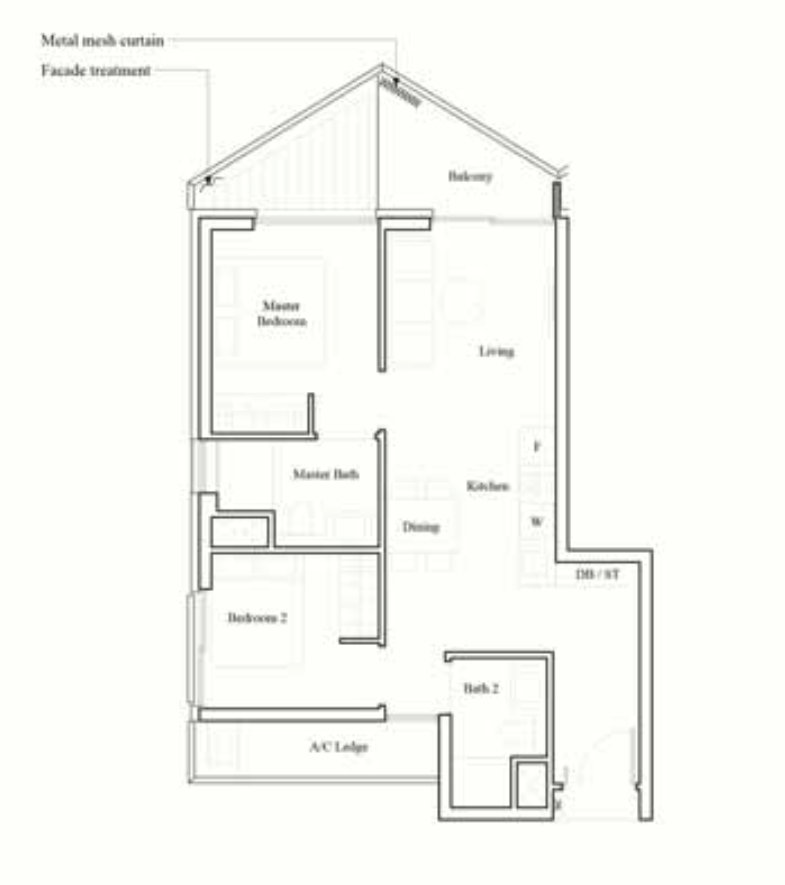 In the 721 sqft layout for The Reef, the entranceway is a real shame. Considering the size of the flat, this amounts to just wasted space. However, the rest of the unit has a regular layout.
So judging between these 2, I think that buyers would either have to pick the smaller but more regular layout of The Reef, or the odd layout of Corals. We do think that odd layouts on their own already removes a segment of the market.
The other issue is the rental. While $5,100 is undoubtedly a good price, pulling up the rental data from similar sizes does show that the majority of units are more of in the $4k range, so relying on that beyond the lease would also be another point to note.

To summarise our concerns: Corals at Keppel Bay has got a bigger quantum (considering its size), and an older tenure. It's also got a higher maintenance cost, so the market you'll be catering to as you rightly mentioned will be more narrow in the future.
Overall, this is really just on the surface of what you have provided. I think ultimately maybe you should revisit what you are looking for with this purchase, whether it be your timeline, and expected entry price in the future. If you are looking at it as an investment there are probably safer purchases to make, but if you are looking at it with an own stay objective as well then it becomes a lot subjective.
Have a question to ask? Shoot us an email at hello@stackedhomes.com – and don't worry, we will keep your details anonymous.
For more news and information on the Singapore private property market, or an in-depth look at new and resale properties, follow us on Stacked.