En Bloc

HUDC: Good En Bloc Potential in 2017?
Druce
July 26, 2017

18

min read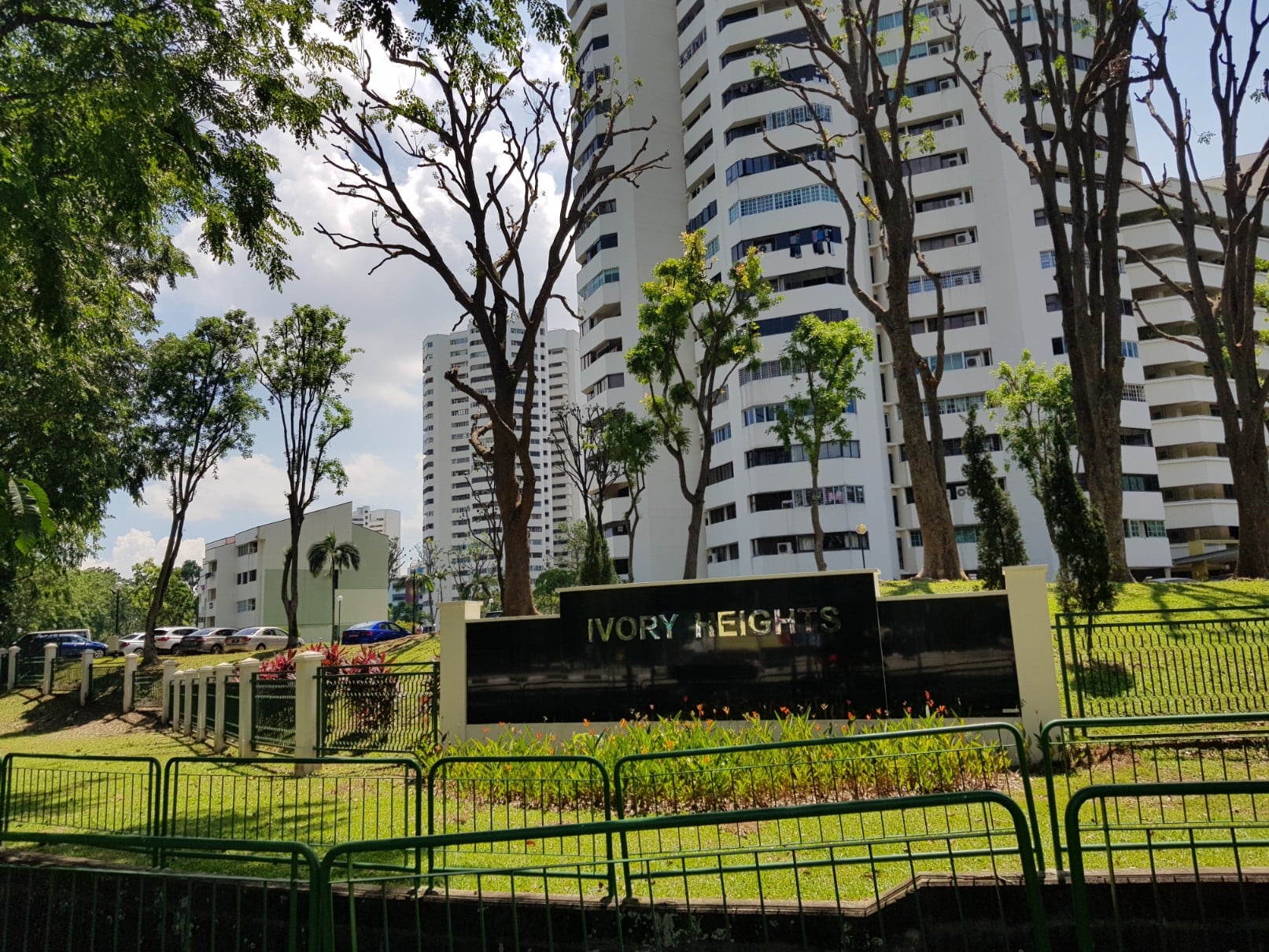 Are HUDCs good en bloc potential in 2017?
It's no secret that developers are now hungry for land in Singapore. This can be seen by the record more than $1 billion for a plump Queenstown site earlier this year.
Other than Government Land Sales (GLS), developers are able to acquire more land by a collective sale or en bloc. As of July this year, there has been a total of four en bloc sales. Notably half of them have been HUDC estates, namely Eunosville and Rio Casa. They managed to successfully en bloc for $765 million and $575 million respectively.
So which HUDC has the best en bloc potential?
Let's dive right in.
HUDC back in vogue
Let us take a closer look at the two successful HUDC en bloc deals so far this year. At $765 million or unit land price of $909 per square foot per plot ratio (psf ppr), this is almost 19 percent higher than what the owners were asking for in April. If you are curious to know, that asking price was $643 million to $653 million. Eunosville also sits on one of the largest plots of land in that area, and is located a block away from the Eunos MRT station.
This deal works out to about $2.25 million to $2.41 million per owner, subject to sale conditions. Just taking a quick look at the URA caveat records, the most recent sale came in November 2016, where a unit went for about $1.3 million. If we go further down the list to the year 2014, most units were transacting at around a million dollars. This means that most owners would be profiting at least double of what they would have sold for otherwise.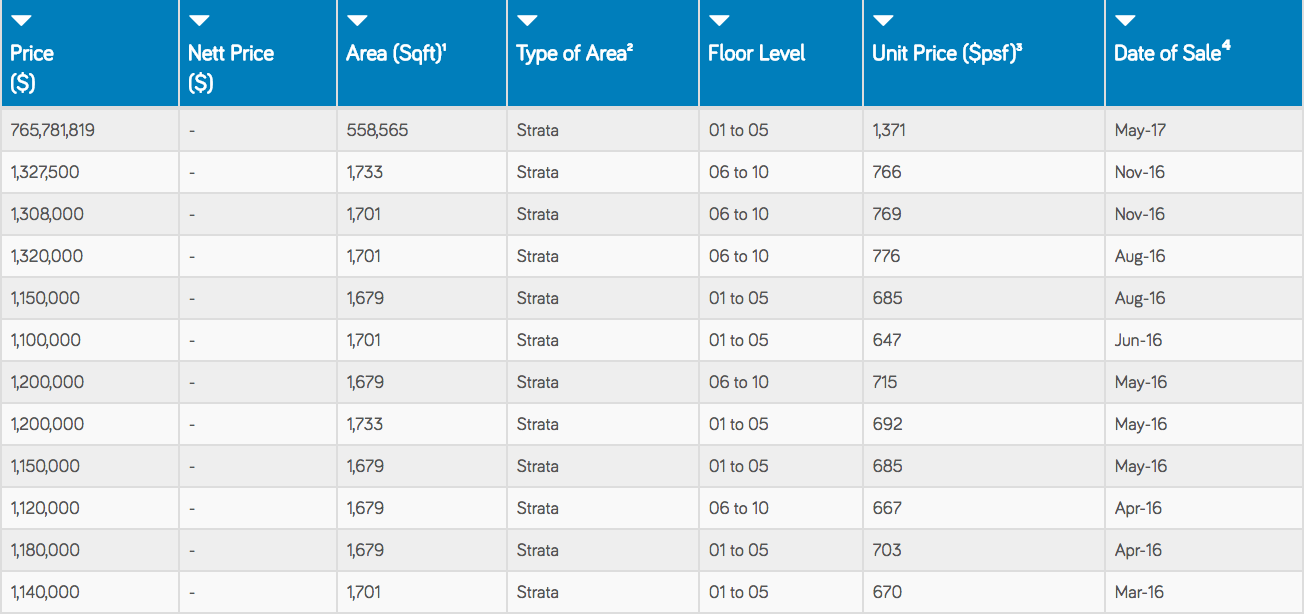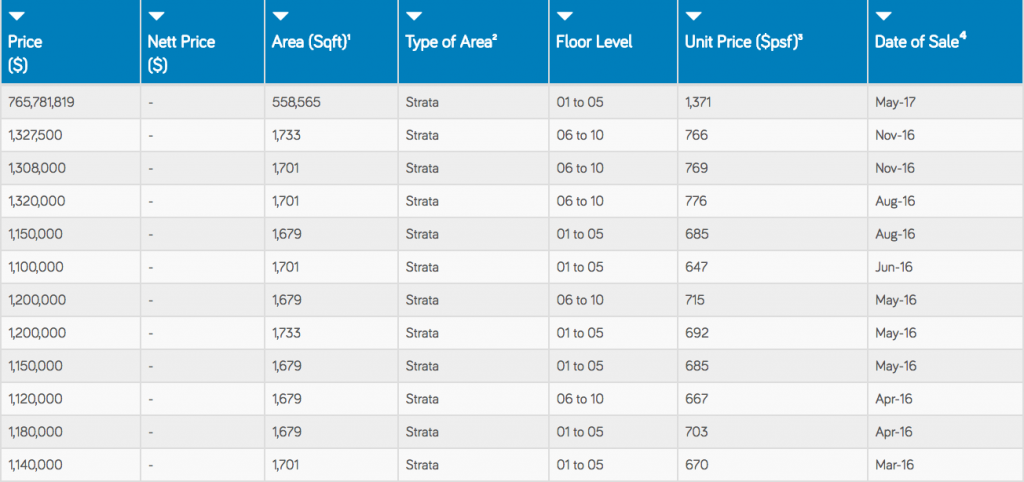 Now let us turn our attention to the Rio Casa en bloc. This was at $575 million, which is also substantially higher than what the owners were reportedly asking for. It is also situated at an established housing estate, with Hougang MRT station approximately 800m away. Owners are expected to reap approximately $2 million from the sale. If you take a look at the figures from URA, you can see that the last unit transacted was in May 2016, at $845,000. If you compare to the price from the en bloc sale, that is more than double!


From the recent en bloc deals and land bids from developers, we can see that they are bullish about an upturn in property prices from 2018 and up. However, if the Government feels that the prices are rising too quickly, they might serve to tamper those bids by raising the number of available land sites or the number of confirmed sites in the pipeline. This might affect the developer's decision to acquire land as most of the time they favour a GLS site as it is a more straightforward deal as compared to en bloc.
Why are HUDCs considered as good en bloc potential?
In case you had no idea up to this point, HUDC stands for Housing and Urban Development Company. This was established many years ago in 1974. The goal was to provide quality homes for the sandwiched middle class in Singapore who were considered too well-off for HDB flats but yet could not afford private homes. It was the Government solution to what an EC is right now. HUDC units were built to be much larger than the regular HDBs, and were usually located in expansive grounds. They were supposed to be a more affordable alternative to condominiums, and were conceptualised as sprawling spaces with lots of greenery. Take Farrer Court for example. Before it was redeveloped in the D'leedon the 618 units had 838,488 square feet of land to themselves. If you work out the numbers that is 1,356 square feet of land per unit, which is unheard of right now. Just speak to any ex-HUDC owner and they would tell you that what they missed most was the huge space, which in land starved Singapore is a rarity nowadays. HUDC had a premature death in 1987, ending up with a total of 18 HUDC projects. The real game changer was when the Government decided to let these homes become private, as long as there was a 75 percent consensus among the owners. Which of course no one in the right mind would object to as this meant that the estate could now be sold to developers in a collective sale. In January 2006, Amberville went en bloc for $183 million, this meant that each owner received a tidy sum of $1.09 million. For those owners that had bought their unit right at the start for under $100,000 it was a huge profit.
Let's take a look at the HUDC projects
| Development Name | Location | Unit | Status |
| --- | --- | --- | --- |
| Amberville | Marine Parade | 168 | Sold for $168 Million |
| Braddell View | Toa Payoh | 918 | Existing |
| Chancery Court | Novena | 136 | Sold for $401.78 Million |
| Eunosville | Geylang | 330 | Sold for $765 Million |
| Farrer Court | Bukit Timah | 618 | Sold for $1.34 Billion |
| Gilman Heights | Bukit Merah | 607 | Sold for $548 Million |
| Florence Regency | Hougang | 336 | Sold for $629 Million |
| Rio Casa | Hougang | 286 | Sold for $575 Million |
| Ivory Heights | Jurong East | 654 | Existing |
| Laguna Park | Marine Parade | 516 | Existing |
| Lakeview Estate | Bishan | 240 | Existing |
| Minton Rise | Hougang | 342 | Sold for $209 Million |
| Pine Grove | Bukit Timah | 660 | Existing |
| Raintree Gardens | Toa Payoh | 175 | Sold for $334.2 Million |
| Serangoon Ville | Serangoon | 244 | Sold for $499 Million |
| Shunfu Ville | Bishan | 358 | Sold for $638 Million |
| Tampines Court | Tampines | 560 | Sold for $970 Million |
| Waterfront View | Bedok | 583 | Sold for $385 Million |
Now here is a look at the remaining HUDC left
| Development Name | Location | Land Area | Units |
| --- | --- | --- | --- |
| Braddell View | Toa Payoh | 618,222 | 918 |
| Ivory Heights | Jurong East | 825,500 | 654 |
| Laguna Park | Marine Parade | 677,493.4 | 516 |
| Lakeview Estate | Bishan | 242,733.7 | 240 |
| Pine Grove | Bukit Timah | 893,129 | 660 |
Braddell View
Braddell View was the last HUDC apartment to be privatized as of March 2017. With 918 units, it is the largest of the remaining HUDC left in terms of number of units. It boasts great view of the surrounding area for the higher units and is easily accessible via the Pan Island Expressway (PIE) as well as Marymount and Thomson Road. The plot of land actually sits in-between 3 MRT stations, Caldecott, Braddell and Marymount with Caldecott being the nearest. It has a huge land space of approximately 106,000 square metres of land and a plot ratio of 2.1.
If we take a look at the latest URA prices we can see that the PSF hovers around the $700 to $800 mark, with the latest units being transacted just last month in June 2017.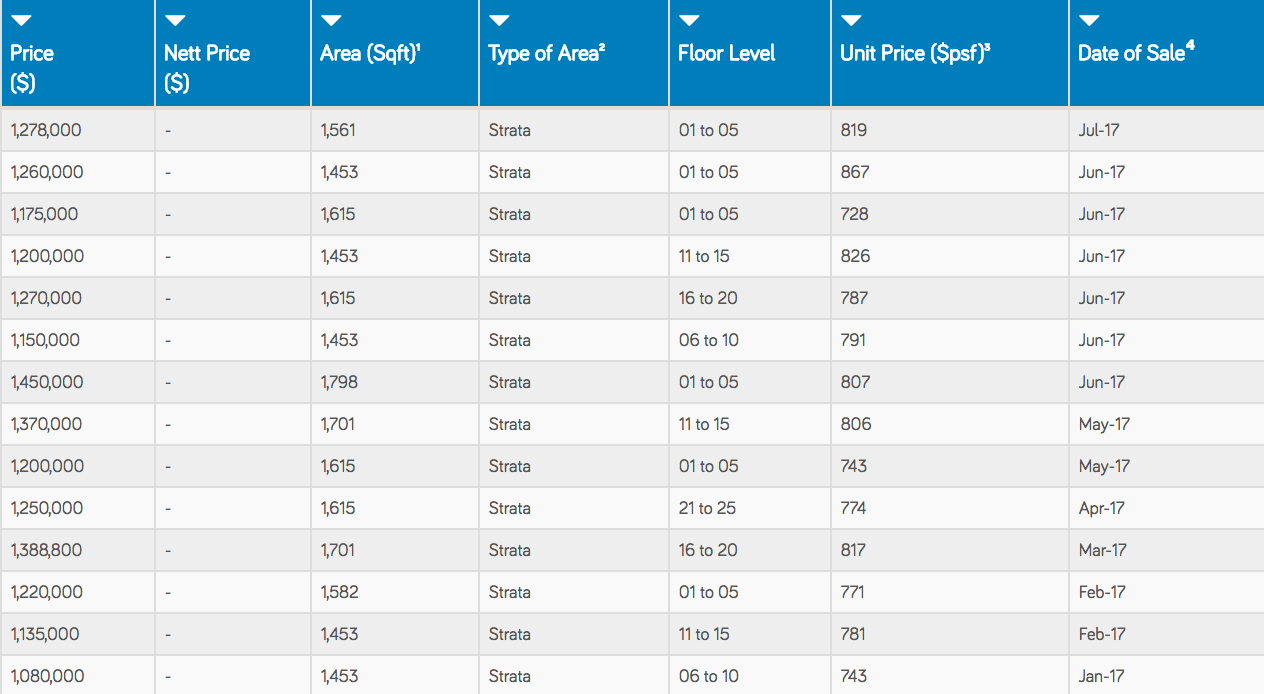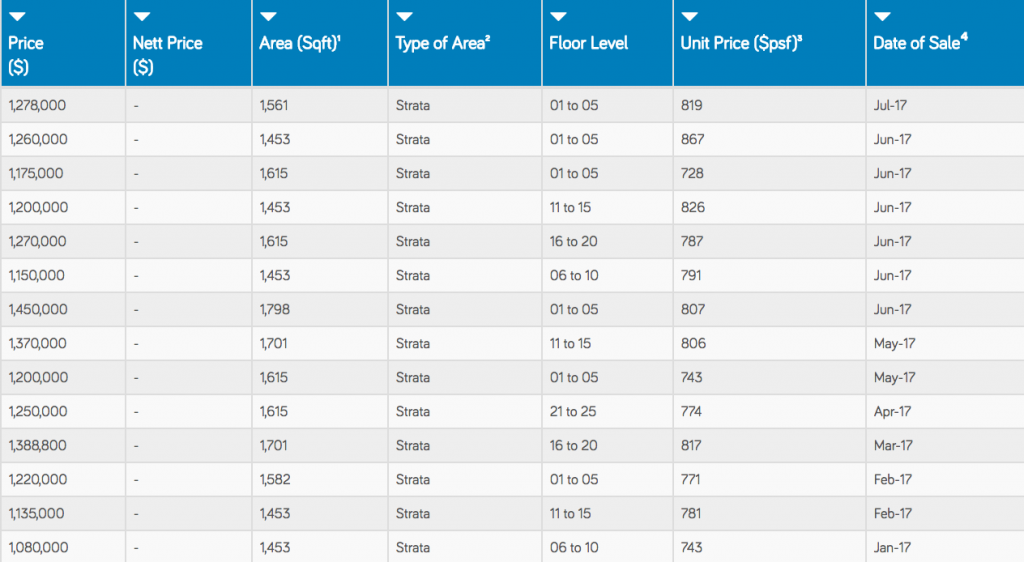 Currently there is only one unit being advertised from Braddell View at a rather high markup over recently transacted prices at $1,238 PSF. Perhaps in view of potential en bloc? This could either mean owners are waiting for an en bloc opportunity or very few owners are willing to relinquish their property due to the large sizes and views that are rare to obtain in Singapore nowadays.
However, taking into account the amount of land and large number of units (almost 50% bigger than the nearest large HUDCs), it will be a huge development for any local developer to undertake. Also if we were to look at a nearby development for comparison sake, which is Thomson 800, recent transacted prices are not that far off at $1,100 – $1,200 PSF. Bear in mind that this is a freehold project, albeit an old development having been completed in 1999.
Another unique challenge to keep in view is that as some of the development is built on a hill. It was built in two different phases and thus has different leases on the land. This just means further issues that any prospective developer will have to iron out as the expiration dates on both parts of the development differs.
Serangoon Ville
Serangoon Ville was completed in 1986, sitting on a land area of 27,583 square metres. It is one of the smallest HUDC projects left in terms of size with only 244 units.
However, at this time of writing, Serangoon Ville is currently up for collective sale with more than 80% of the owners having agreed to the sale. They are looking at a final price of $400 million to $430 million, with each owner slated to receive between $1.6 million to $1.7 million.


Looking at the data, the last transacted unit was in November 2016 so if you are still hoping to hop on the bandwagon this ship will probably have sailed by then!
UPDATE: As of 26 July 2017, Serangoon Ville has gone en bloc for $499 Million!
Florence Regency
Florence Regency is a 336 unit condominium located in 713 Hougang Avenue 2. It is about 700m to Kovan MRT and sits on a land area of 389,000 sq ft, with a plot ratio of 2.8. At this current time of writing, it is embarking on its first attempt at a collective sale. According to a blog from Florence Regency, as of 22nd July 2017, they are currently at about 72.6% of signed consent for the en bloc.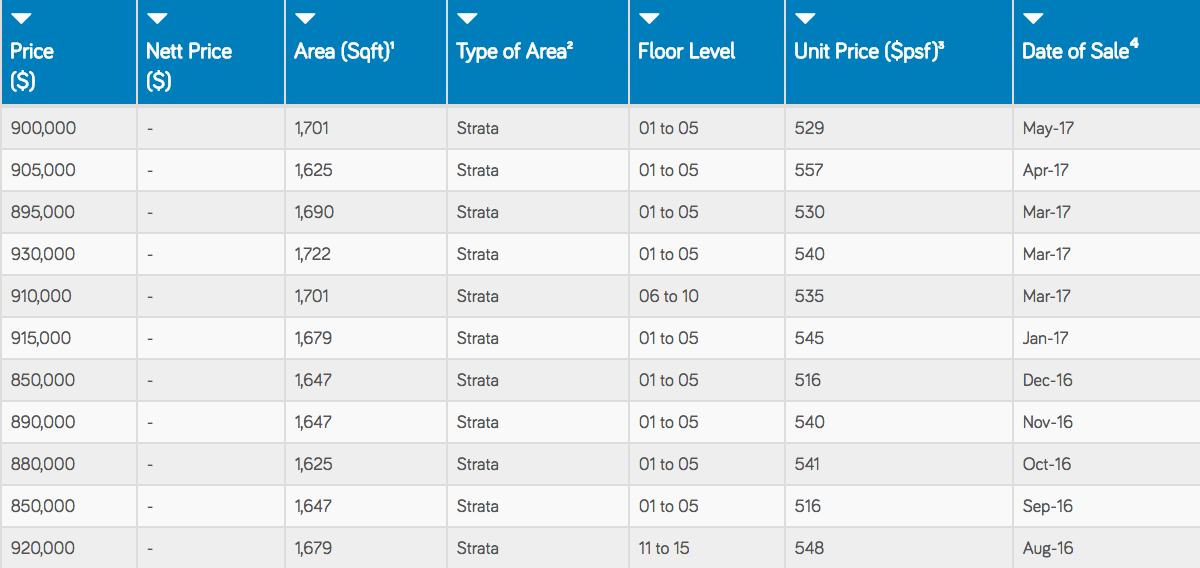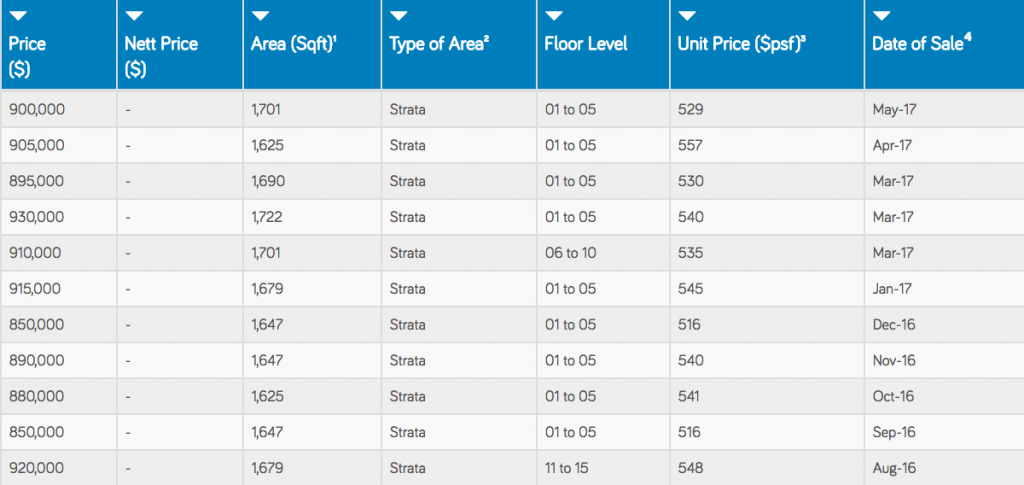 If we look at the recent transactions, the last unit was sold at $529 PSF in May 2017. At this point in writing, there are no units for sale available. Looking at the recent sales, the Florence Regency is selling at almost half of the PSF of nearby developments such as the Fiorenza. As they are almost at the 80% required signatures, it is safe to say that there would not be anyone selling a unit at this point due to the en bloc potential.
UPDATE: As of 21 October 2017, Florence Regency has gone en bloc for $629 Million!
Laguna Park
Laguna Park needs no introduction to the en bloc scene, as it came on the news for the wrong reasons (Laguna Park Vandalism). Putting these issues aside, this condo sits on a coveted sprawling land size of 677,493 sq ft which faces the sea thus commanding immersive sea views. It is also directly next to the upcoming Siglap MRT and is well linked to the East Coast Parkway Expressway (ECP). Its location is no doubt one of the more attractive locations out of all the remaining privatised HUDCs.
The estate has tried for the collective sale route a couple of times before, with the last reserve price being at $1.33 billion, which would net each owner about $2.2 million.
It also has a current plot ratio of 2.8 and is potentially able to yield about 1,600 units at 1,200 square feet each.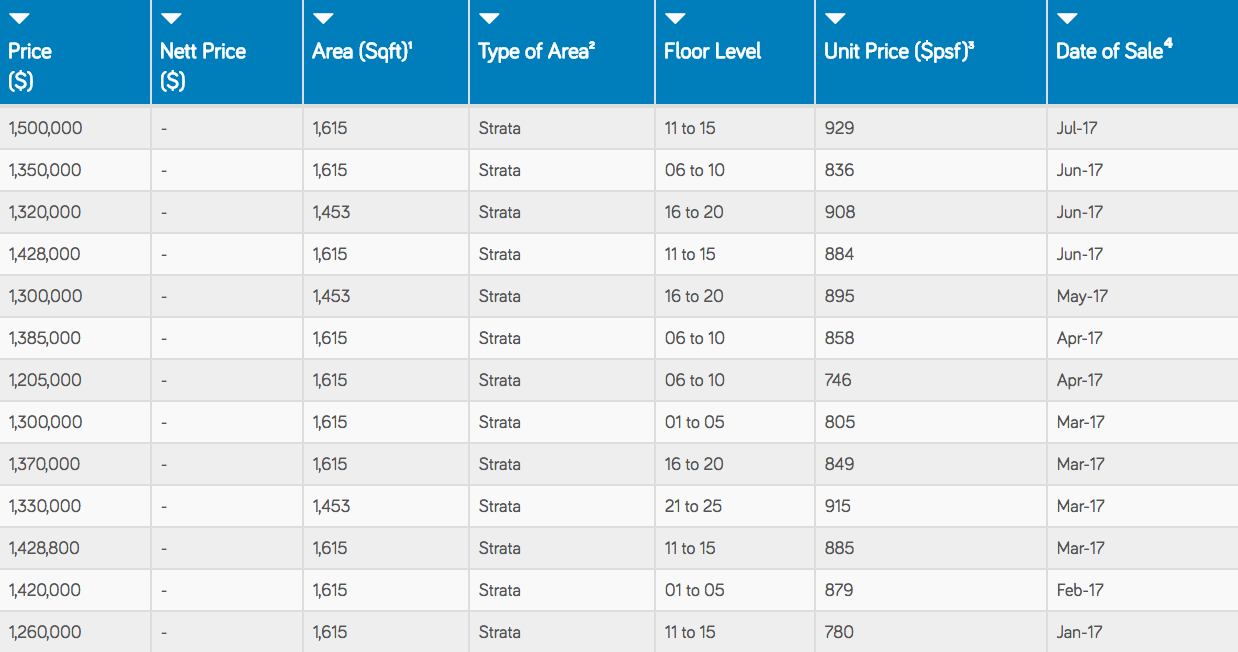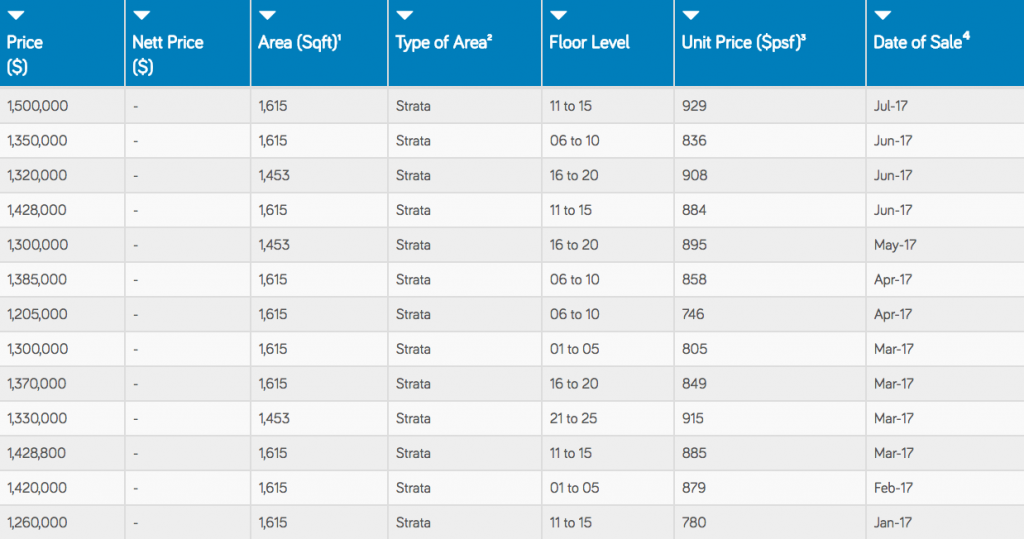 If we take a look at the recent sales from URA, we can see that the latest transaction occurred just last month July 2017 at $929 PSF. Hopping over to online sites there is just one unit being advertised that is asking for $1,157 PSF.
In order to look at this more carefully, we have to see how the surrounding developments are doing. Let us take a look at the close by Seaside Residences. It is a 99-year leasehold 843 unit development that is scheduled to TOP in 2021. Just a couple of months back, it was reported that the developer managed to sell 70% of its first release of 560 units. According to URA, a further 47 units have been sold since then.
This can be seen to any potential developers that there is still a healthy appetite from buyers for leasehold developments in the area.
If you are looking out in this area for en bloc potential, you can also consider Lagoon View which is situated just next door to Laguna Park. This development was built in 1977 for Singapore Armed Forces (SAF) personnel and their families.


Its recent transacted prices are a tad lower than Laguna Park at a range from $600 plus to $700 plus PSF. A further search online shows units being advertised in the $900 PSF range.
Chancery Court
Chancery Court was built in 1981 and is the smallest HUDC at 136 units, occupying a land area of 123,139 square feet. It is a unique proposition in that it is the only HUDC located in a central area and there are many well known schools nearby such as Raffles Girls Secondary School, Anglo-Chinese School and Singapore Chinese Girls School. It even has a Cold Storage inside the development and Newton MRT is just a short stroll away.
In a coveted District 11 and Balmoral neighbourhood, this HUDC is probably one of the best locations amongst all the HUDCs. As its unit size is a lot smaller as well, it has en bloc potential to developers as smaller developments are more manageable and in some sense would be easier to market and sell.


If we were to look at the recent transactions from URA, we can see that the price hovers around the high $900 to $1,100 PSF range. Which surprisingly is in keeping with the prices being marketing online for other units, unlike the other developments which we have covered earlier.
Looking at the last en bloc attempt in 2007, the guide price was at $468 million. According to the Master Plan, at a plot ratio of 1.4, the maximum number of storeys is 5. This means that after a lease top up, any prospective developer will be looking at around 240 units of 1,500 sqft each. The estimated break-even will be around $2,075 PSF.
Even though this was in 2007, if we look at the break-even point it might be a big ask. If we look at the surrounding developments, currently the older ones go for around $1,200 PSF to $1,600 PSF on average. The newest condominiums like Goodwood Residence and Goodwood Grand command prices of more than $2,300 PSF. All these developments hold the coveted freehold status, putting Chancery Court at a disadvantage here.
UPDATE: As of 17 May 2018, Chancery Court has gone en bloc for $401.78 million!
Lakeview Estate
Lakeview Estate was built in 1977 and has 240 units. It sits on a land area of 242,733 sqft at the Thomson area, on the fringes of the MacRitchie Reservoir. Marymount MRT is less than 500m away. Raffles Institution is just a short drive down and there is a lot of great food available along the Thomson stretch.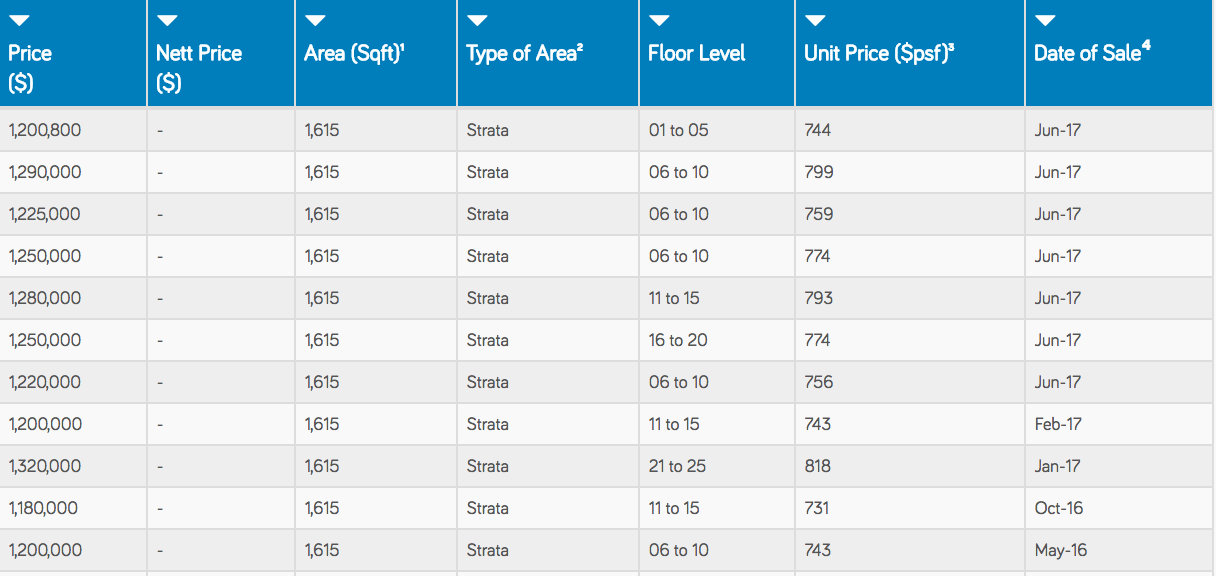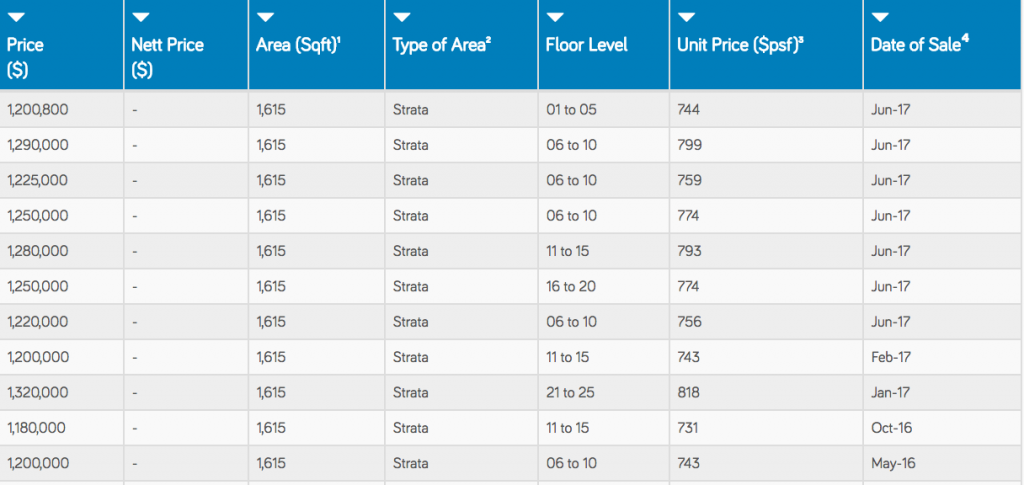 Looking at the recent sales data from URA, the prices look to be around the high $700 PSF mark. However, prices seem to have dropped from a few years back when they were going for about $800 plus. Perhaps this is due to the age of the 99-year leasehold property, as it is one of the older ones around with a lease left of 59 years.
There are a few things that this development has en bloc potential for. It is located near a nature reserve, so lots of greenery. It is also one of the few condominium developments in this prime area. One thing to note is that there is a sizeable plot of land in front of it, with both plots of land having a plot ratio of 2.1 At this point in time, there has been no news of developments for this plot of land. But if it is redeveloped into a private condominium, it could push the prices of the surrounding area up a notch.
Read this next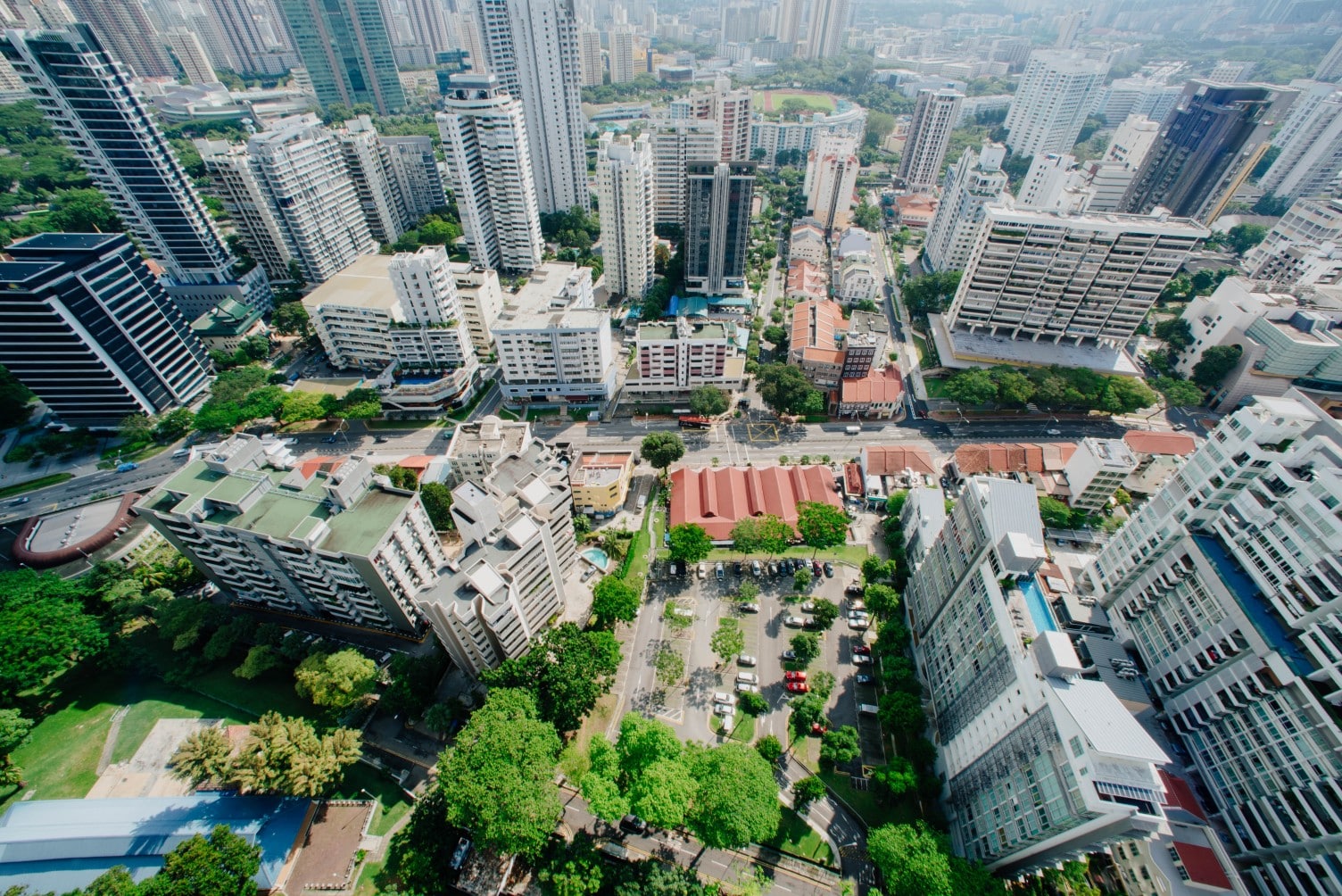 Tampines Court
Tampines Court sits on one of the biggest plots of land in the Tampines area, occupying a land size of 702,458 sqft. It was built in 1984 and has a total of 560 units. The nearest MRT station is Simei MRT and is close to schools such as Temasek Polytechnic and Tampines Junior College.
At this time of writing, it is up for collective sale at $960 million and the owners are hoping that it will be successful on this third attempt. Each owner will receive about $1.7 million for the sale and it can potentially be redeveloped to offer 2,100 units at a size of 900 sqft each.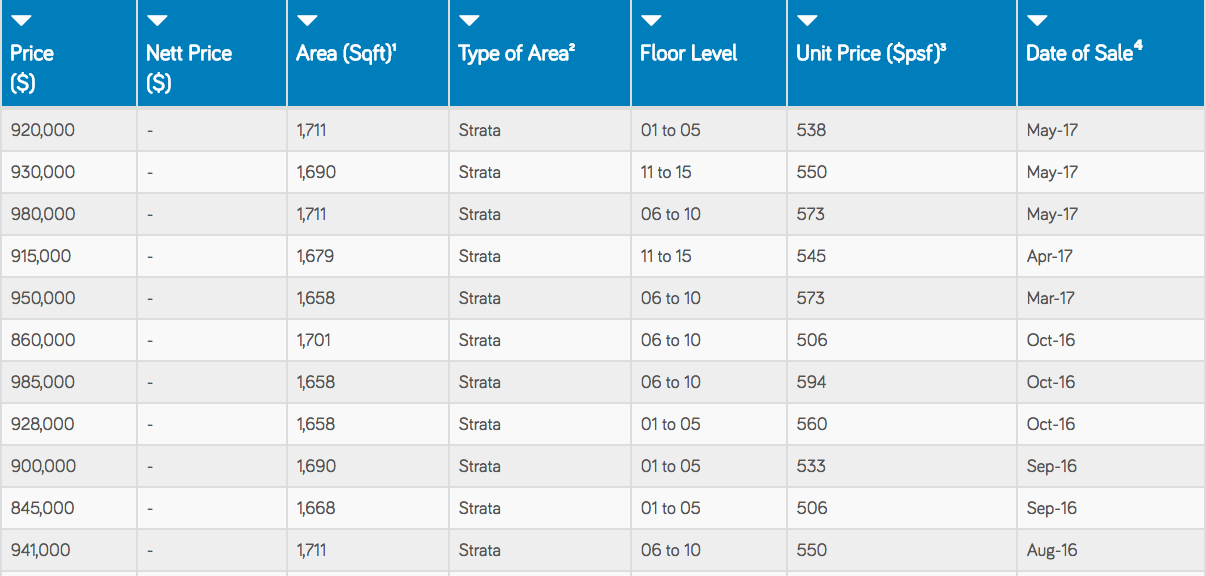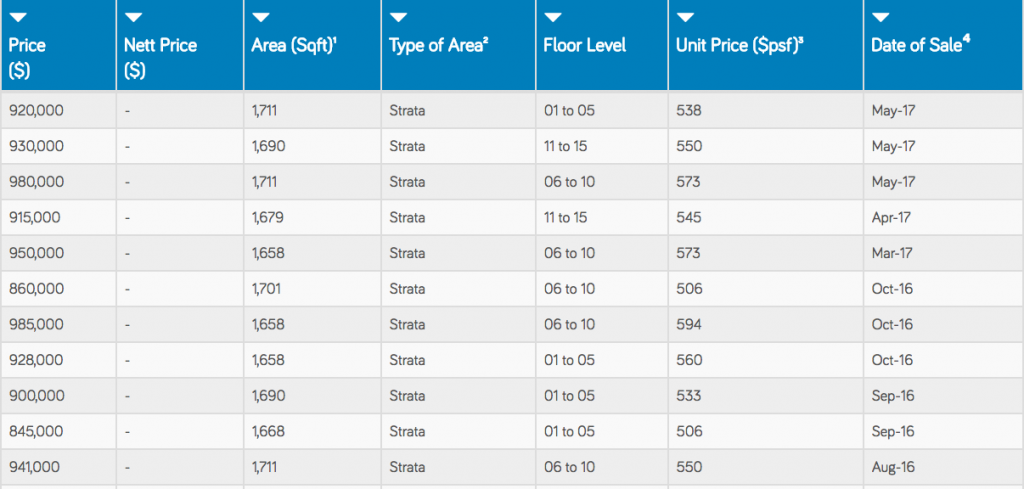 As of this year, only a handful of units at Tampines Court was transacted at around $500 plus PSF. This is probably because most owners will be aware of a potential collective sale. So if you are looking for a en bloc potential unit, time to look elsewhere!
UPDATE: As of 23 August 2017, Tampines Court has gone en bloc for $970 million!
Ivory Heights
Ivory Heights was built in 1986 and is one of the biggest HUDC developments in terms of land size at 825,500 sqft. It has 654 units at a plot ratio of 1.6. It is located at a great location, close by to Jurong East interchange MRT and Ng Teng Fong Hospital. It is close by to many modern malls such as JEM, Westgate and JCube. It even has a huge furniture mall in IMM and they are all connected by a sheltered walkway.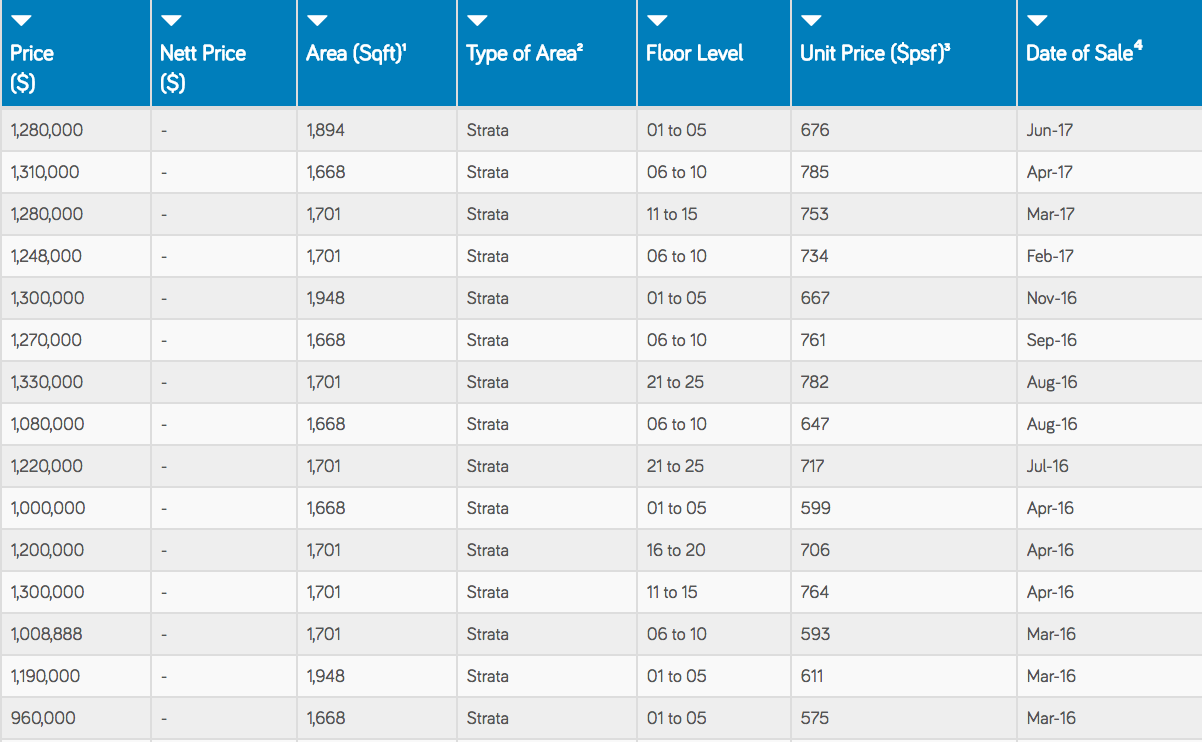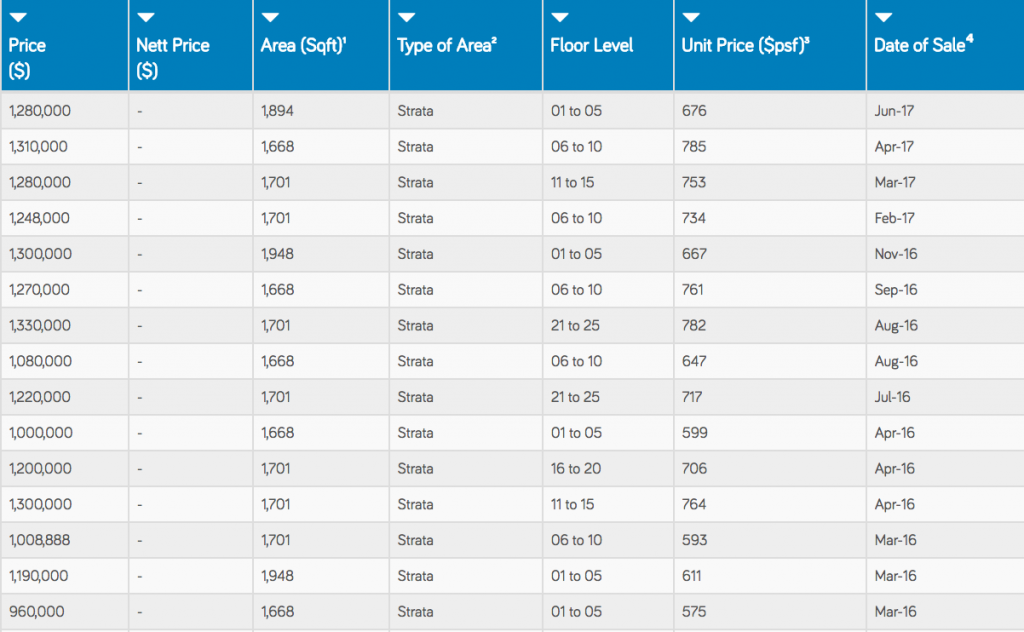 If we take a look at recent transactions, the last unit to be sold in June 2017 went for $676 PSF. Going further down the list you find that the prices have not deviated much for the past few years.
Ivory Heights is in a great area if we are talking about future potential as the Government is still hyping it up to be the commercial hub for the rest. In addition, in May 2015 it was announced that the Malaysia – Singapore high speed railway terminal will be located in Jurong East, which is just 10 minutes walk from Ivory Heights. This adds further credibility to its en bloc potential.
Looking at surrounding developments, interested developers will be buoyed by the launch of J Gateway in 2013. On the day it was launched, 1,400 blank cheques were submitted for the 738 unit development with prices hovering between $1,400 to $1,800 PSF. As it is the only "new" launch in the area, there would definitely be much interest for any new condominium launches that would develop in the area.
Taking into account its sprawling land size and fantastic location for potential development, Ivory Heights will definitely be an attractive choice to any developer looking for more land to redevelop. However, its huge size can also be a deterrent, as it will be a larger financial risk for developers to take on.
Pine Grove
Pine Grove is the biggest HUDC left in terms of land size at 893,219 sqft. It was built in 1984 and houses a total of 660 units. It is located in District 21 and is close to well known schools like Henry Park Primary and Ngee Ann Polytechnic. The development has attempted for a collective sale before, with the last price being at $1.7 billion. This would have been the biggest en bloc deal in Singapore to date, dwarfing even Farrer Court at $1.3 billion.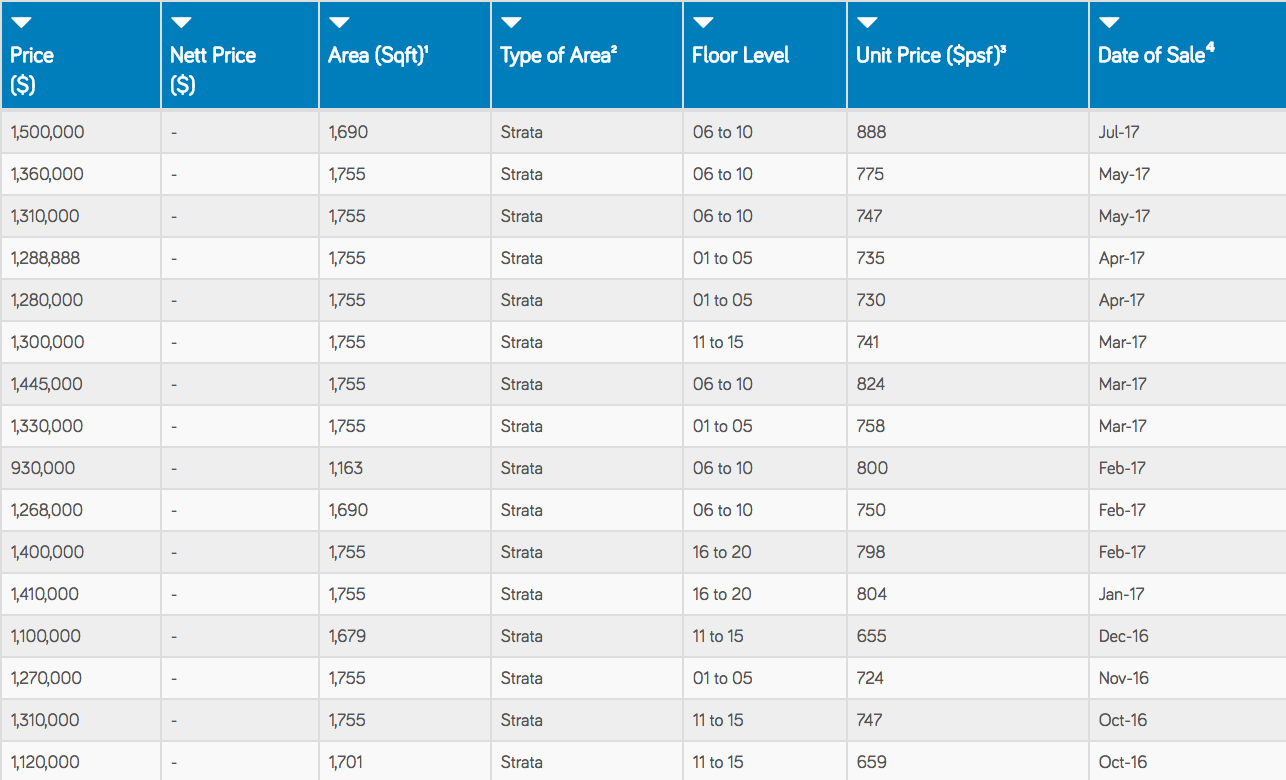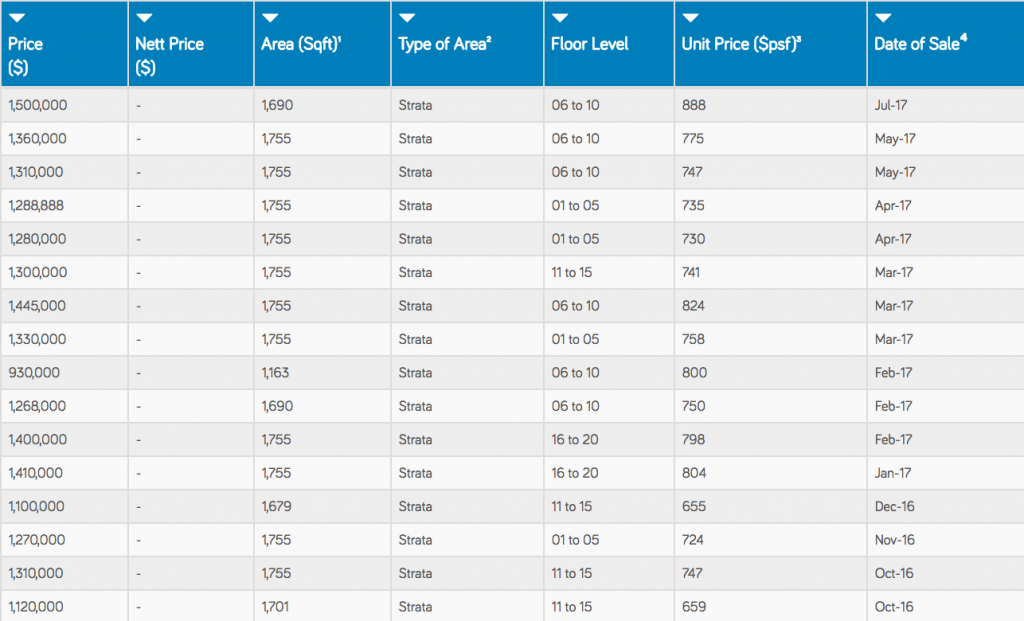 Taking a closer look at the last few transactions from URA, we can see that the prices are quite stablised between the high $700 to $800 PSF mark.
There are a few things going against a successful Pine Grove en bloc. With the Government ruling imposed on developers that all new units in a new project must be built and sold within 5 years of site acquisition, a huge development like Pine Grove will be risky for any developer to undertake.
If we look at the last asking price in 2011 of $1.7 billion, which is excluding the development premium that will be needed to top up the lease to 99 years, it could end up costing any developer about $2.2 billion. The breakeven is estimated to be around $1,630 PSF, which is 5% higher than the prices achieved by the Trizon, a nearby freehold project. Including a profit margin, any new development would have to be sold at close to $1,900. This would be a new benchmark for the area. Bear in mind these figures that are being bandied about was in 2011!
Perhaps if the land could be broken up into several developments to break up the risk, it could result in a higher chance of a collective sale. But if you were to look at all the other HUDCs that are still available, Pine Grove would probably be the riskiest bet in terms of financials to any developer. Update Sept 2017: Pine Grove going for en-bloc for the third time
Last but not least…
Here are two things to take note of if you are intending to purchase one of these units or are an existing owner.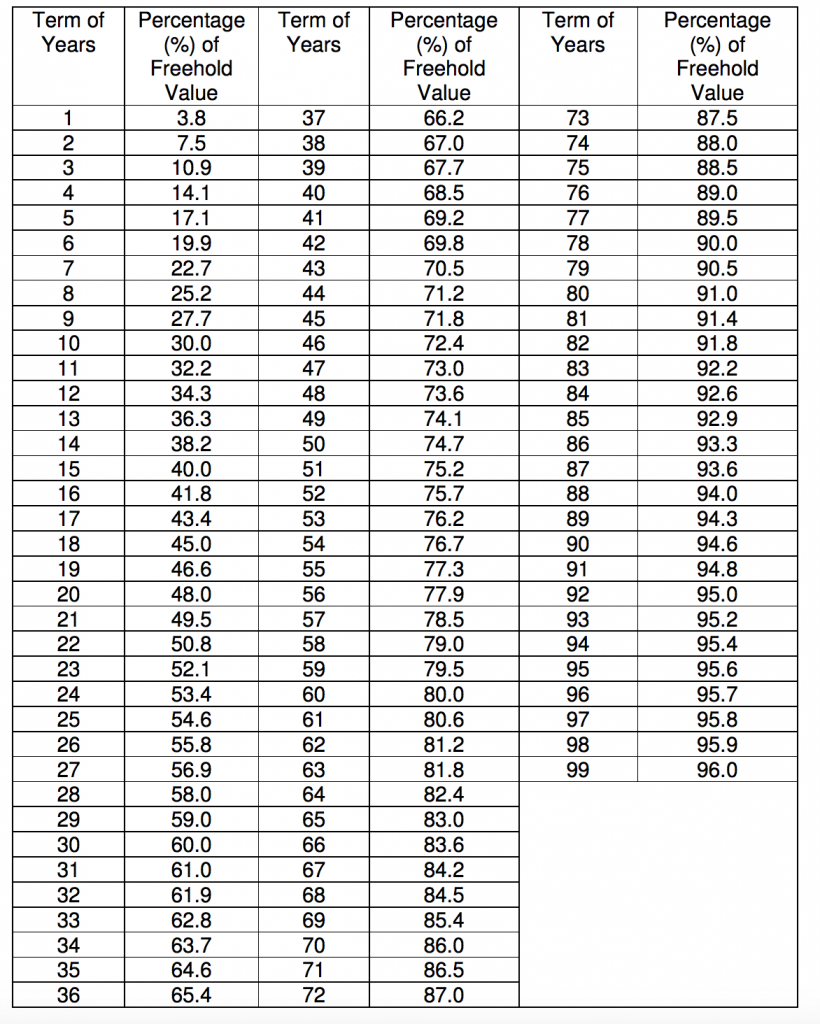 Source: SLA
This table shows how the Singapore Land Authority (SLA) computes the premium payable by developers to top-up the lease back to 99-years. As you can see, the amount of premium payable to SLA will increase drastically as the value of the leasehold land depreciates over time. For those older developments, this just means that the lease top up will be increasingly more expensive and will affect the amount that the developers will be able to offer for the collective sale.
Secondly, as said earlier, developers do prefer smaller scale developments due to the Government ruling being imposed on developers to build and sell within 5 years. As collective sales can be tough to navigate, developers prefer Government Land Sales (GLS) as they are more straight forward.
In June 2017, it was announced that the Government has increased the supply of land for private housing in the second half of 2017 due to declining stock in the pipeline. This increased supply could then result in less interest for collective sale units.
At the end of the day, HUDCs are still a very attractive option to these land-hungry developers. They often have great locations, and are built on such big pieces of land that is so rare to find in Singapore. If you still have a unit in one of these developments, it is worth holding on for the short term at least. If you are looking for an investment unit, Ivory Heights would be our pick of the lot.
As always, if this helped you please share it! If you have any questions or comments feel free to comment down below! If you like to find out about more en bloc properties head over to 76 freehold property ripe for en bloc!
Disclaimer: The information in this article is for general information purposes only. It is not intended as financial or investment advice and should not be construed or relied on as such.