Resale HDB
HDB COV Database 2023: A Crowdsourced Compilation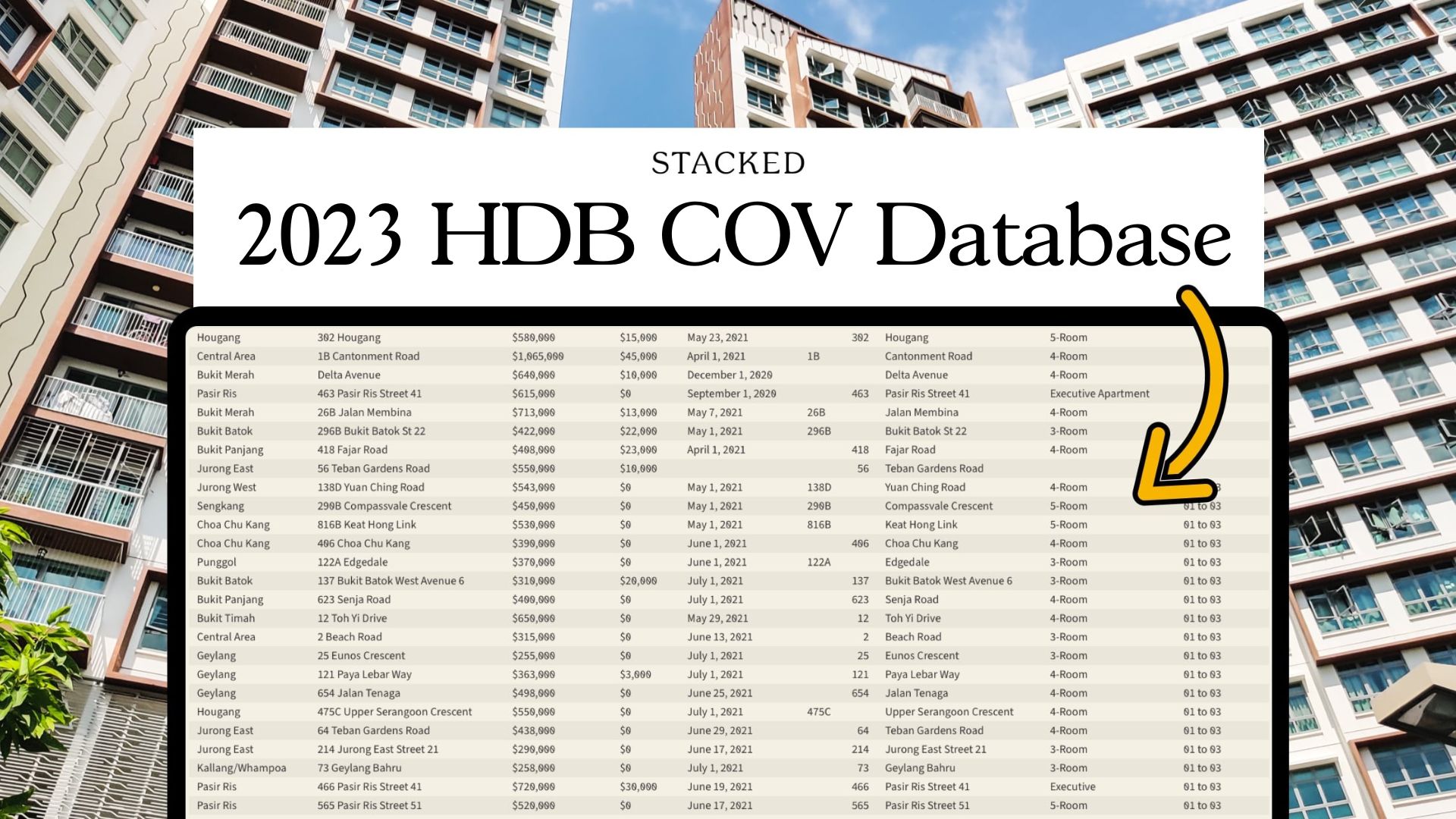 < 1
min read
You might have heard that around 1 in 3 buyers of an HDB paid a cash over valuation (COV) in 2021 so far, an increase from 1 in 5 last year.
And although the median COV paid by buyers is still at $0, this does show the increase in demand for resale HDB's in Singapore. In some cases, sellers even demand a specific amount of COV!
Here's the thing, a rising COV means that it will push resale prices up as the next valuation will be based on transacted prices. As a result, sellers will naturally ask for higher COV based on the demand, and buyers will have to accept paying more COV if they want to secure a home.
But because COV data isn't published, it may be difficult for buyers to get an accurate read of the situation on the ground.
So we've prepared a list of HDB COV amounts and their respective transactions – contributed by buyers like you! We hope this goes some way to help, if you have suggestions on how to improve this, please reach out at hello@stackedhomes.com
Want to contribute to this table? Click here!
Want to contribute to this table (anonymously)?
We heavily rely on inputs from genuine buyers. If you have recently received your valuation report from HDB or have purchased an HDB in the past 1 year, we'd love for you to contribute!
To maintain the integrity of this table, we ask that all fields are filled up to provide accurate and reliable information.
You will also need to sign in to Google to submit this form – this is done to prevent spam.
Your submission will remain anonymous.
Thank you!