Commentary
Do We Still Need Property Agents In 2023?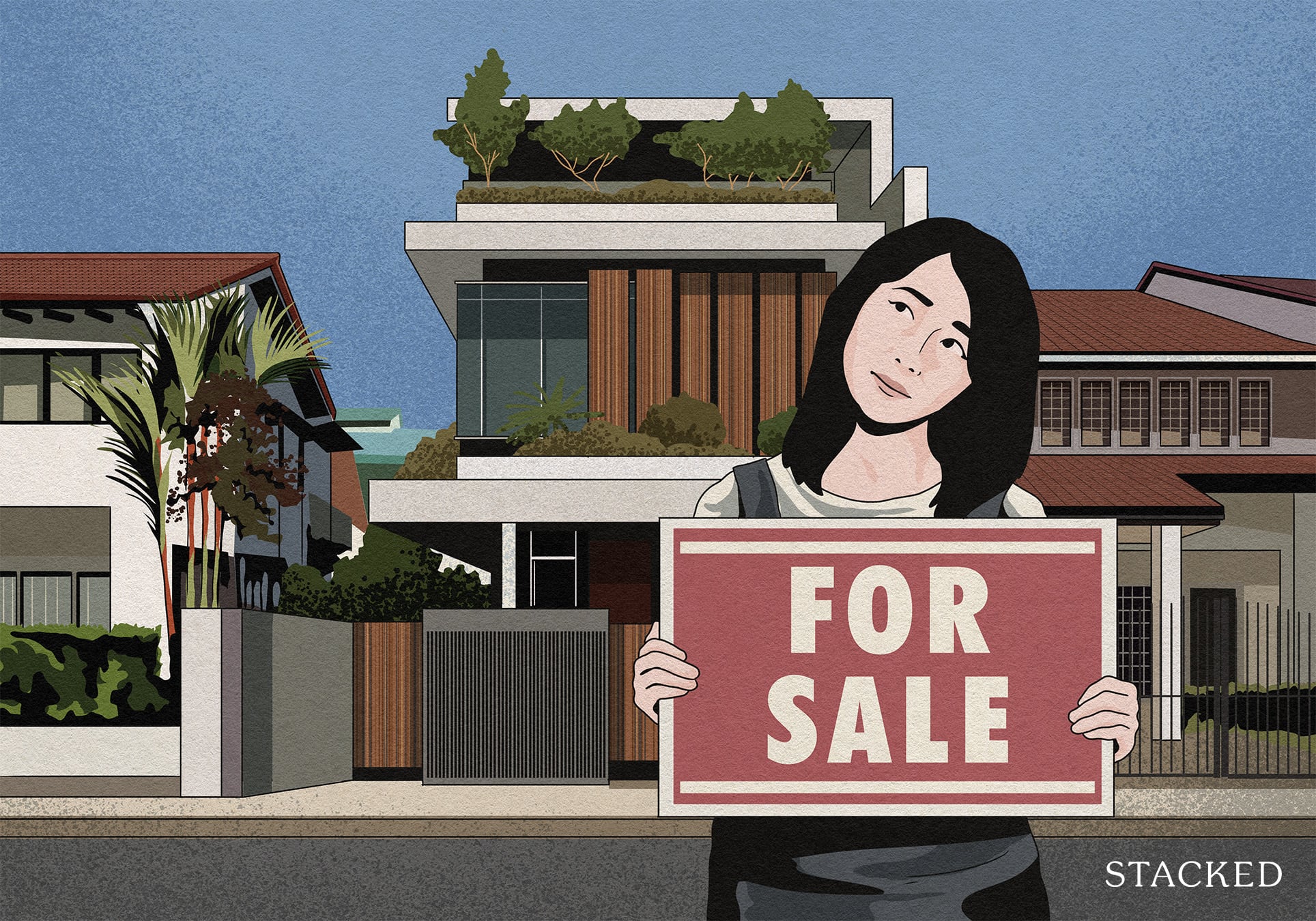 9
min read
With property portals and the HDB resale portal now so established, buyers and sellers alike have started to wonder: why do we still need realtors? Has Proptech evolved to the point where we can cut out the middlemen? The answer is not as clear-cut as it seems.
If anything, we are probably well-placed to answer such a question. For those who are new with us, we actually started Stacked as a platform to cut out the property agent. So while our business has evolved (yes, we work with agents now), we've been on both sides of the equation to understand just why you can't completely cut the agent out.
Despite new technology, there may be contributions from realtors that a website just can't duplicate:
The role of property agents in the wider market
While home buyers and sellers make up the bulk of clients, the wider property market is more heavily dependent on realtors than many might suspect. Take, for instance, property developers:
Besides some marketing spending (brochures, advertisements, etc.), those in the industry would know that most developers see the fate of their project in the hands of property agents. It's down to the incentive of the realtors to sell out every single unit within a tight five-year limit, lest the developer be saddled with ABSD. 
Also, Google any project, and chances are you'll see a property agent's website long before you see the official developer site.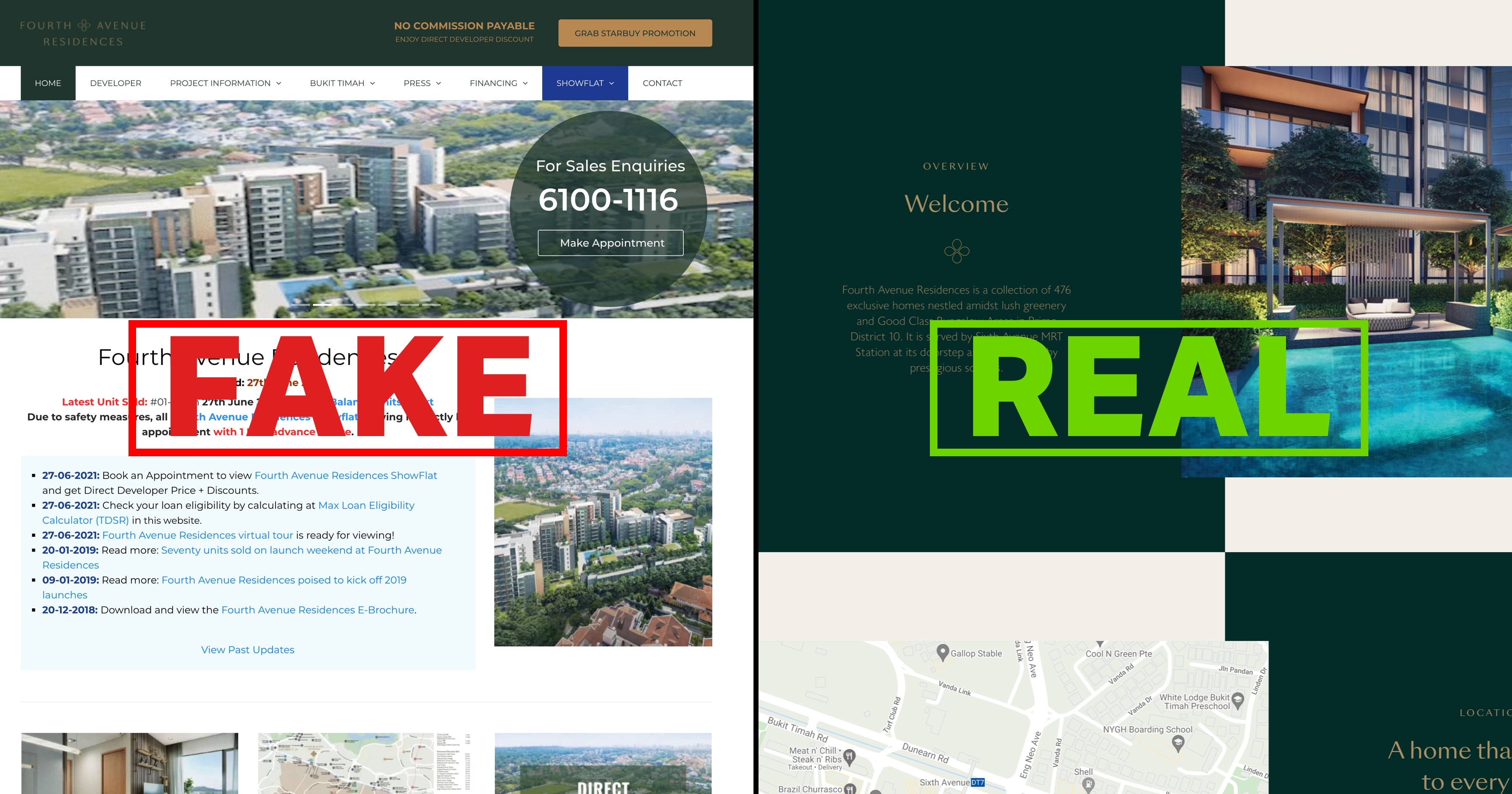 Developers often gripe about how much realtors add to the project costs (commissions can be as high as five per cent for a new launch), but they have no alternative: they can't afford to sit on their hands and just hope for buyers to arrive.
Even property portals – which once championed the idea of directly connecting buyers and sellers – have mostly given up and agreed to work with realtors. You'll notice that many portals don't allow sellers to list their own homes: you need to be a licensed agent to use them.
This came about because of scams and questionable listings: back when just anyone could list a unit, the portals were plagued by con artists or other fake listings. In addition, botched transactions (due to inexperienced buyers and sellers dealing directly with each other) sometimes resulted in the portals being blamed.
Some portals also found they had to render so much help to inexperienced parties, they would save time and money by ensuring only experienced agents were dealing with house hunters.
So in the sense of the wider property industry, even in 2023, we don't see the role of agents becoming any less necessary. 
Table Of Contents
Why do we need property agents for home buyers and sellers?
When are the times you don't need a property agent?
Why do we need property agents for home buyers and sellers?
There are some cases where a property agent can be skipped; we'll detail these below. However, there are still situations where the agent provides hard-to-duplicate services:
Handling timelines and upgrading
Specialists in a particular project
Additional vigilance during a transaction
Managing negotiations
Urgent listings
Marketing spend
1. Handling timelines and upgrading
The main benefit of realtors, which comes up time and again, is in the way they can manage timelines. This article, which shows how you can upgrade to a condo while moving house only once, is a good example.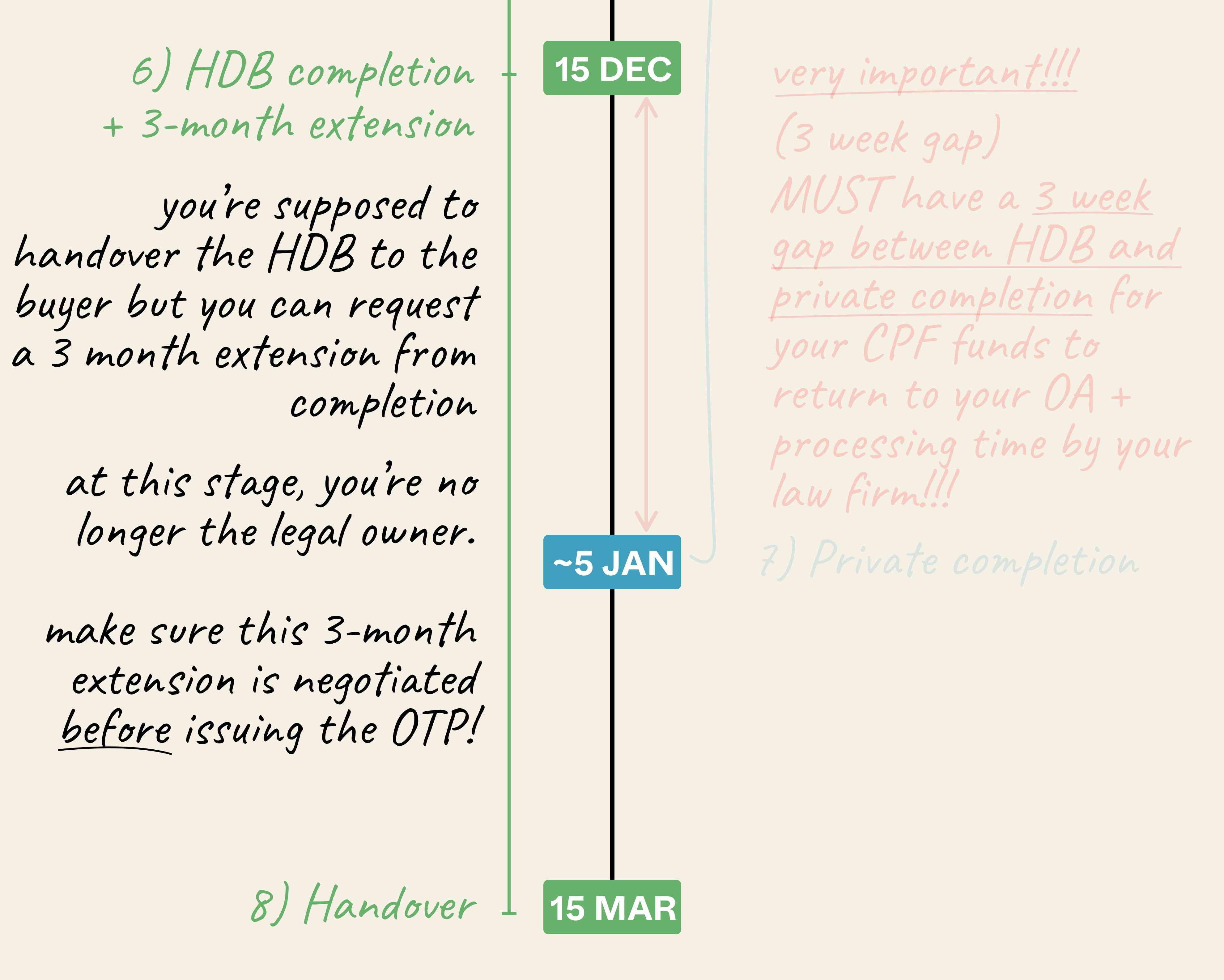 Realtors are most handy when you're upgrading – this is when you need to sell your previous property, buy your next property, and time your move in a way that outstanding bank loans are settled, you can minimise the cost of temporary accommodation, etc.
This is especially the case where ABSD is involved: one of the conditions for ABSD remission is that the previous home must be sold within six months of buying the new one. This means a good deal of urgency is involved, and good agents can coordinate marketing the property while hunting for a new one at the same time.
The ABSD is 20 per cent of the property price (it very recently increased from 17 per cent), whereas an agent charges just one to three per cent of the sale price. It makes sense to pay the professional in these situations.
Even outside of upgrading, we have seen inexperienced buyers lose money just for doing things in the wrong order. For example, some buyers put down a deposit before securing a bank loan.
When they're then unable to find appropriate financing, they lose the non-refundable deposit. The presence of a realtor stops these pricey mistakes from happening.
2. Specialists in a particular project
Agents don't just specialise in certain areas; some specialise in a particular project. We have, for instance, encountered agents with as many as seven or eight units to sell in just one project alone.
These agents are so aware of ongoing transactions, they can sometimes give invaluable advice. We recently saw this happen regarding a ground-floor unit:
An agent who was familiar with the project knew that a ground-floor unit would soon sell at an unusually high price. This was due to extensive renovations done for the unit, which the buyer accepted.
However, the impact of renovations doesn't show in transaction records, such as URA caveats. As such, the high transaction for the ground floor unit would give the impression of rising value, and push up the prices of other units in the project.
This allowed the agent to deliver a warning to clients, to quickly close their deals before the effect kicked in.
This sort of detailed, on-the-ground knowledge is part of how agents justify their costs.
3. Additional vigilance during a transaction
In a transaction a few years back, a property agent saved the clients tens of thousands in damages from a concealed fire.
The buyer had already exercised the OTP, and the seller was slated to move out soon. At this point, the buyer dropped their vigilance and no longer went to view the property. The agent, however, continued to drive by to check. This was how the agent spotted damage to the rear of the property, which occurred from a fire just the day after the OTP was exercised – the seller had concealed the damage behind a tarp and some boxes. 
On a similar note, we've had many stories of agents who swing by the property more often at different hours – they often catch things the buyers can't, such as rowdy neighbours, or loan sharks targeting other units in the block.
4. Managing negotiations
This is one of the most common reasons we hear, as to why people want to hire property agents. Even seasoned property investors sometimes choose realtors for this specific reason.
The most obvious cases are cultural or language barriers – sometimes the buyer or seller don't speak the same language, so the agents must act as intermediaries. But beyond this, some people are just stressed by negotiations.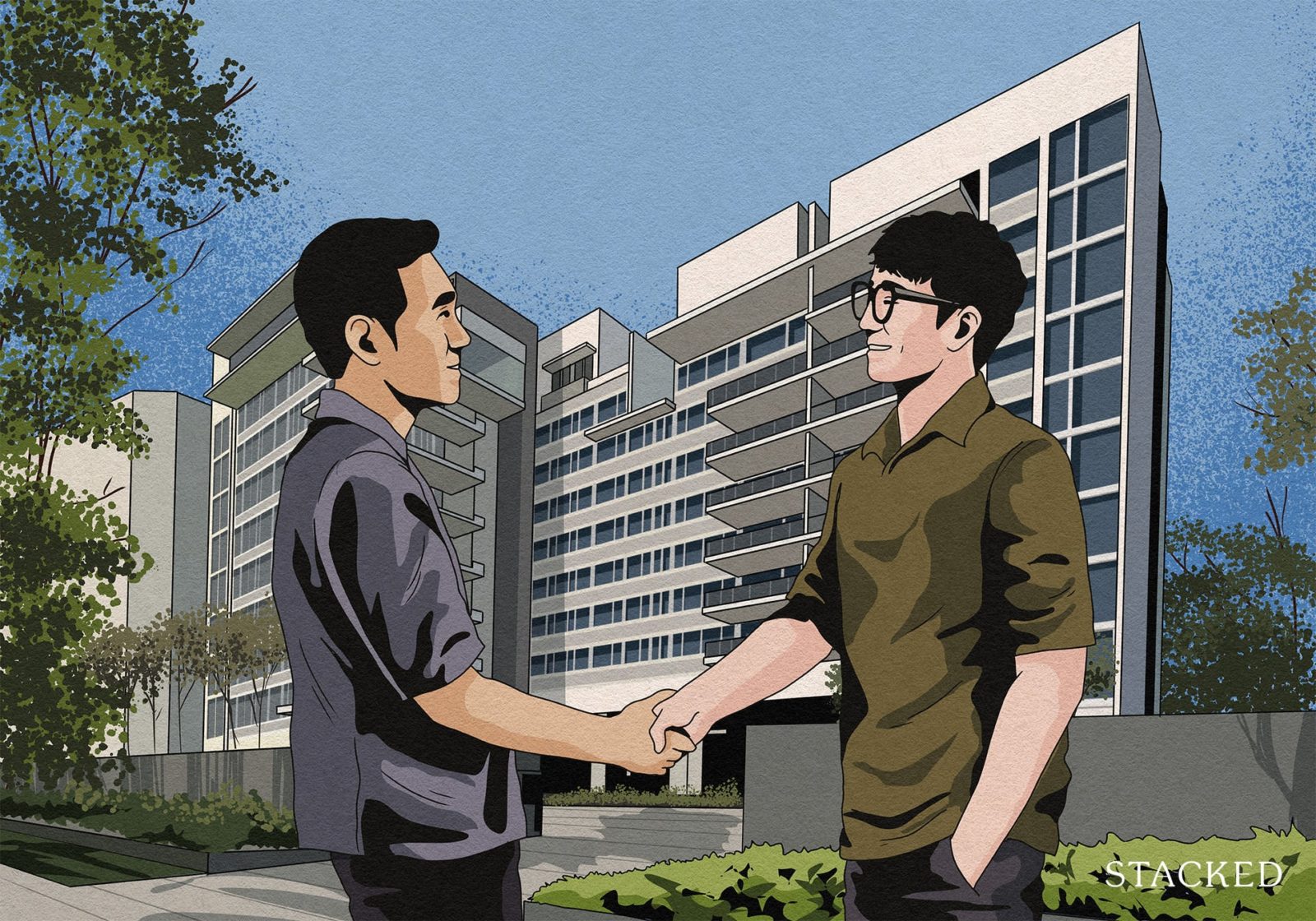 They don't like the back-and-forth of debating prices, of having strangers walk through the house and mention certain rooms are ugly, etc. It's emotionally draining and a time-consuming process, which they'd just rather relegate to the agent.
There is also the experience that comes into play. If you get a good offer on the first day of marketing, do you take it? Or are you confident that more offers would come your way? How do you decide if the offer is genuine, or how would you screen a potential buyer?
These are often points that are glossed over when it comes to property sales.
5. Urgent listings
If you need to sell or buy fast, it's almost impossible to beat a realtor for speed. As we've pointed out, most major property portals won't even let you list anyway – so there's almost no way a layperson will have the same reach as a qualified agent.
Likewise, agents already have contacts and interested parties (they spend all day building their network), so they'll start off already having a big list to call.
6. Marketing spend
We've detailed it here, but many people forget that being an agent is really like running your own business. When you see social media posts of agents earning 6 digits a month, don't forget that's like a company's revenue – not profit.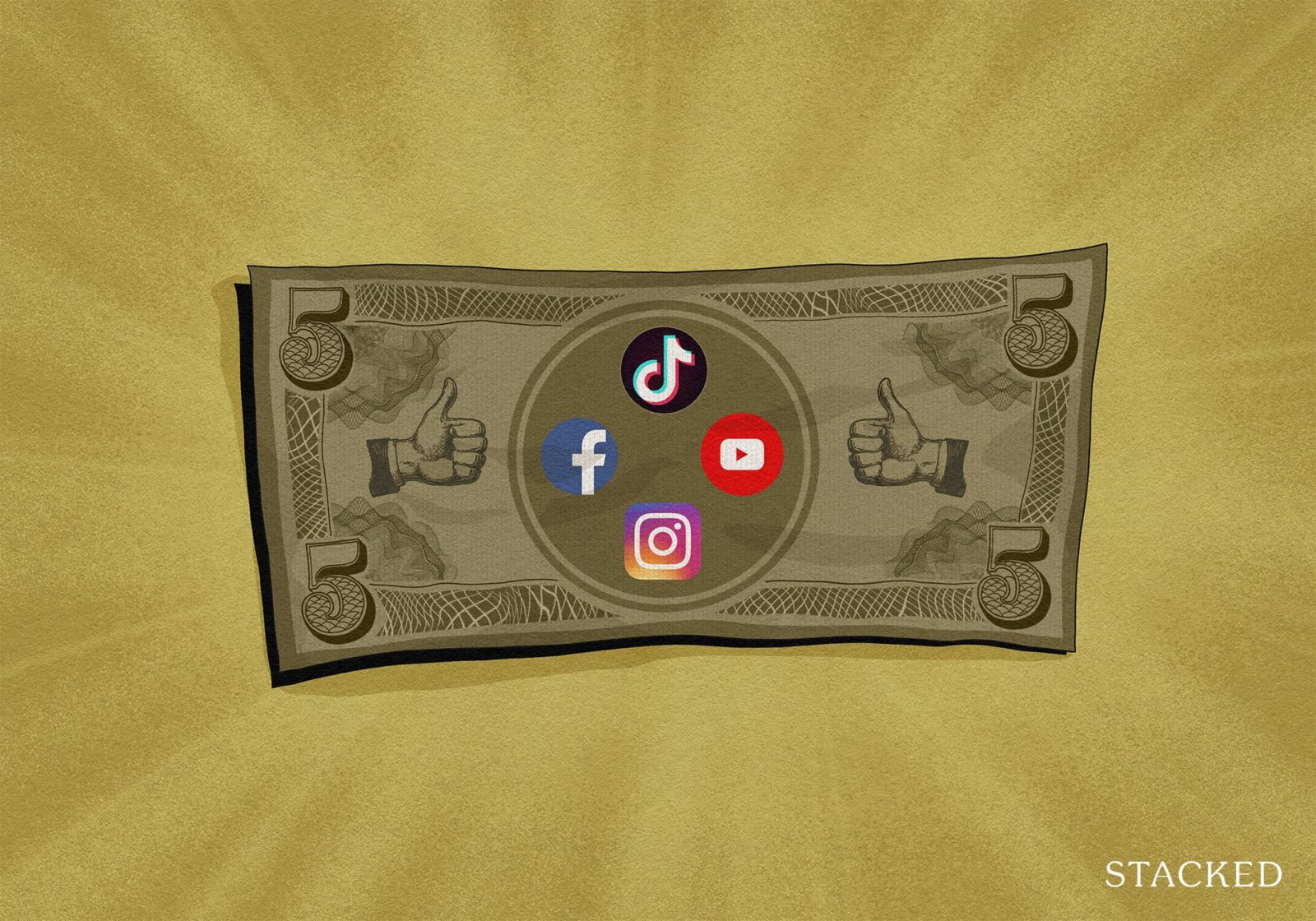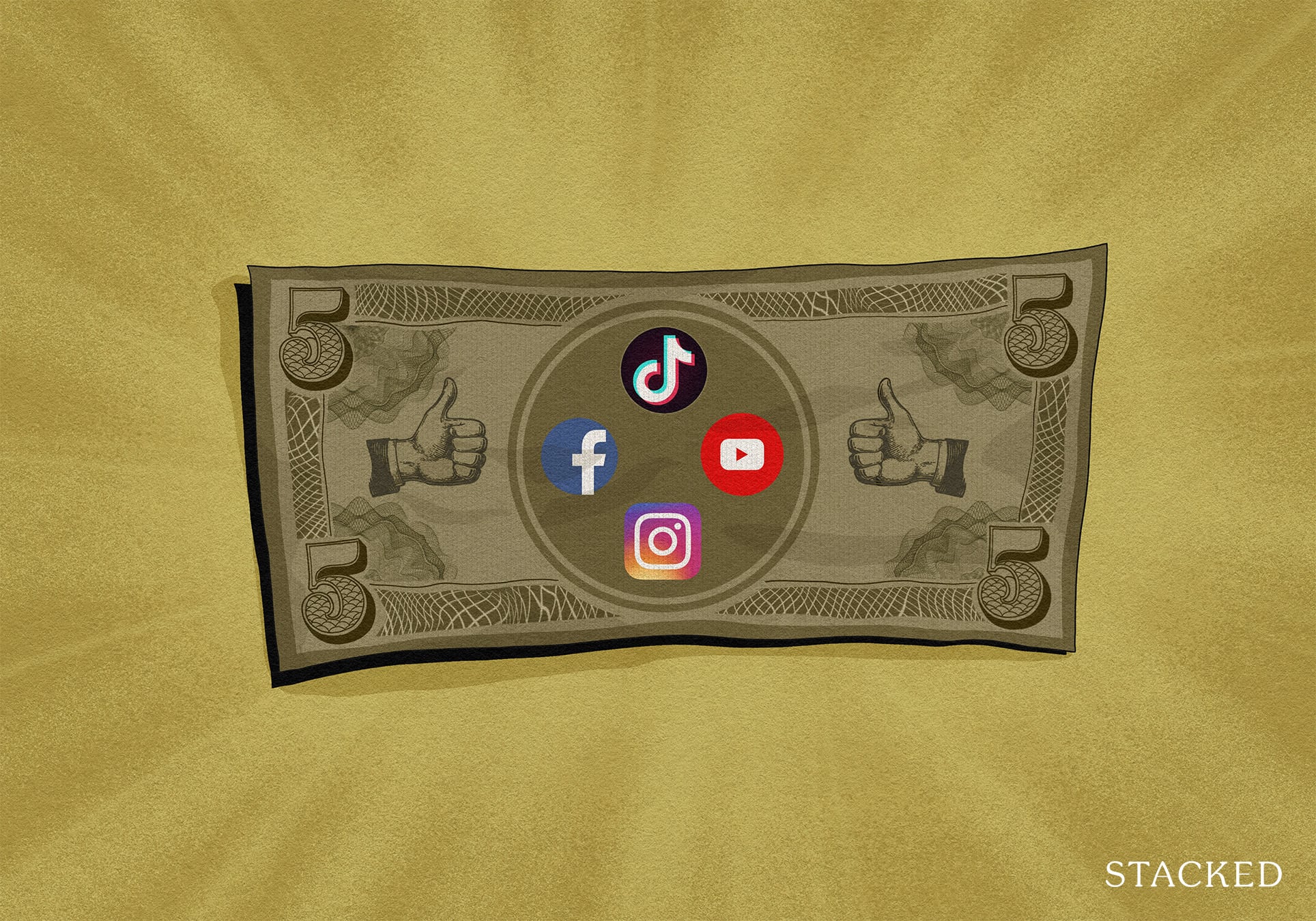 Most of the time, a significant portion of the money an agent earns has to go toward marketing costs. That can be from digital ads (Google, Facebook, etc), newspaper classified ads, and flyers. There are also property portal ads that can form a huge chunk, as well as other costs like photos or videos for YouTube.
If your property is one that is well-priced, in a good location, and easy to sell, some of these costs may not apply.
But if you own a property that has a more niche audience, you'd very quickly realised that these costs can add up.
When are the times you don't need a property agent? 
Simple HDB resale transactions
No urgency for the transaction
There's a "chain" of tenants
When you already have the interested buyer
1. Simple HDB resale transactions
The HDB resale portal exists to help you DIY your flat transactions. While there is some paperwork involved – and you do need to find your own buyer – we've heard of many people managing to do it on their own.
This has been especially true between 2021 and 2023, when the demand for resale flats is so high, many such properties have basically sold themselves. If you have the appropriate avenues to market the property (many times, that is the biggest roadblock), then you may just be able to do it on your own.
2. No urgency for the transaction
If you're in no rush to sell, or you're trying to push the market (i.e., set a price you know is far above valuation, as you're in no rush), then you may want to skip the agent.
We have encountered cases where the seller is confident they can fetch prices above valuation, for reasons of their own (e.g., high-end renovations, the home belonging to a celebrity, or other non-fundamental reasons). In these cases, they are content to bide their time until someone accedes to the price.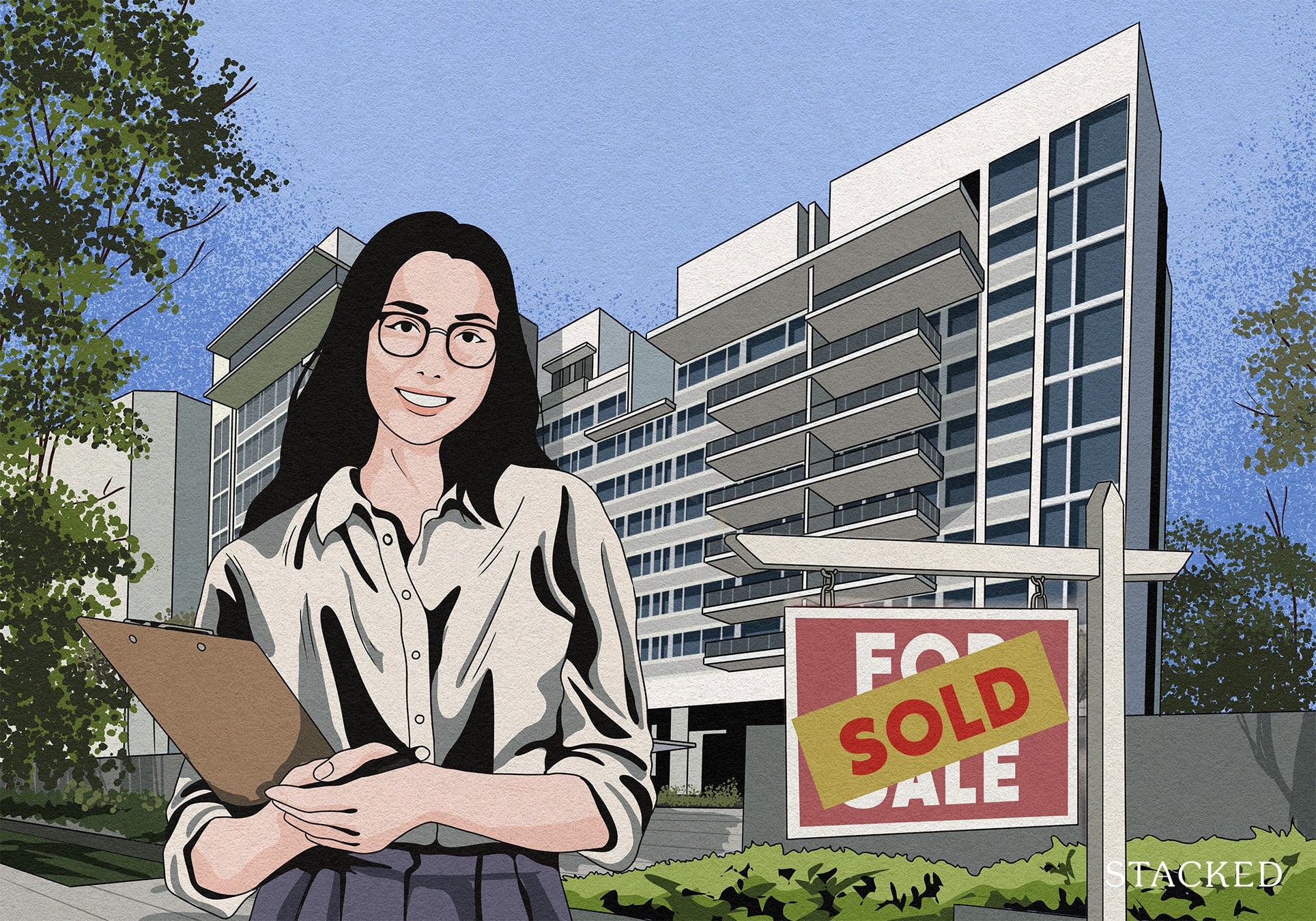 This is even true for rentals, where some landlords are content to leave a property vacant until they get the price they want.
Having an agent may not help in these situations; and it's quite likely that, if the agent thinks you're unrealistic, they'll put your property on the back burner. It may even be annoying if they start pushing you to accept lower offers (they want to collect their commission and move on). 
3. There's a "chain" of tenants
Some landlords have tenants that continuously refer other tenants. A good example of this is student rentals: quite often, graduating students refer the landlord's property to their juniors, who then move in after them.
This can also happen with companies, where one expat refers the property to a colleague, who moves in when they leave.
Landlords who are lucky enough to see these arrangements tend to skip hiring property agents. There's really no need, as they already have a continuous chain of tenants coming to them.
(It's a good reason for landlords to build strong rapport with tenants, and keep the property looking nice).
4. When you already have the interested buyer
The most obvious example of this would be transactions within the family (e.g., someone's sibling has already agreed to buy over the property). There isn't any need to find a buyer, and the seller may not care about the highest price as a family member is involved.
In other cases, the buyer may be an associate or friend, who is already set to go ahead with the paperwork and deposit. In these instances, some sellers do get by with just the help of the conveyancing firm.
Other than these circumstances, however, there still is a dependence on property agents today. It's not to the level that we saw in the 1980s or 90s when property agents held all the cards (including having all the market data) – but there's a reason why property agents are hard to shake off, even today.
Believe us, we tried.
Ultimately though, let's be clear. Everything we've said above is dependent on if you find a good agent. Most property agents are not great, hence the poor impressions of agents in general (and the showy nature to attract other agents don't help).
For more on the situation as it changes, follow us on Stacked. Whether you want to use a property agent or not, we'll provide you with reviews on new and resale properties alike, as well as the latest trends and strategies in Singapore property.