Commentary
Could This Be The Real Reason Why ACS Moved? Uncovering The Future Potential Of Newton/Novena
Ryan J
April 4, 2023

5

min read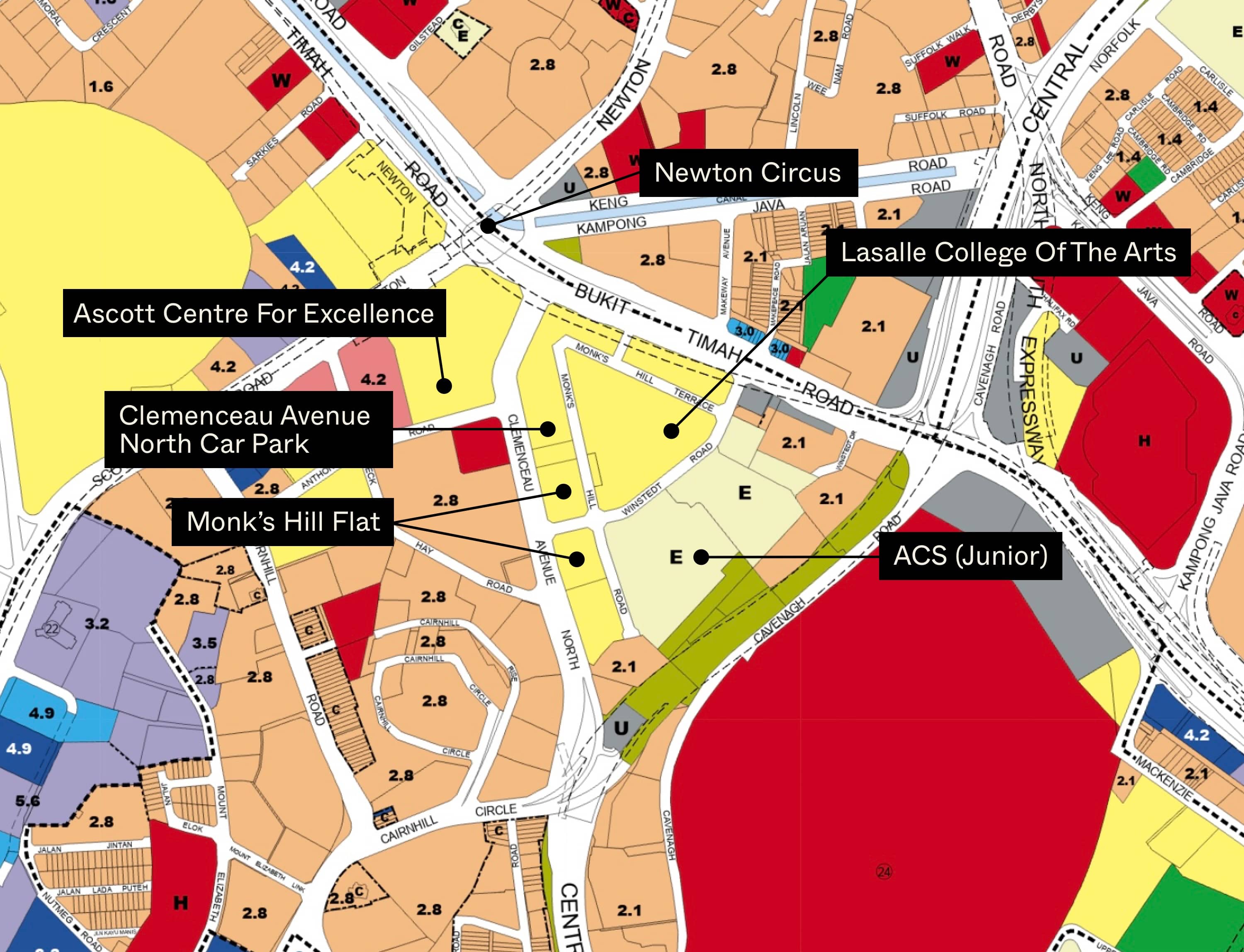 5
min read
There's been a lot of talk over the moving of ACS Primary from its Barker Road location, to Tengah. However, the attention so far has been on brand obsession issues, the age-old complaints of elitism, and the discussion on whether this was the right move (or should ACS even have a co-ed primary school). This seems to have overshadowed the urban planning aspect, where the move of ACS points towards possible bigger plans for the area.
Make no mistake, such big moves as this are definitely by no accident. Here's what to take note of:
A long-awaited revamp of the Newton area may be brewing
Although Newton is recognised as a high-rent area, a constant issue with the neighbourhood is traffic. This is not new, but you may be surprised to learn just how long Newton has struggled with it: the problem predates the Second World War.
Newton Circus roundabout, for instance, was built in 1933 to mitigate heavy traffic. Already at this time, eight different roads converged in Newton and caused massive jams. Here, Bukit Timah Road (from town and from the North) meets Clemenceau Avenue, Dunearn Road, Scotts Road, Newton Road, Keng Lee Road, and Kampung Java Road.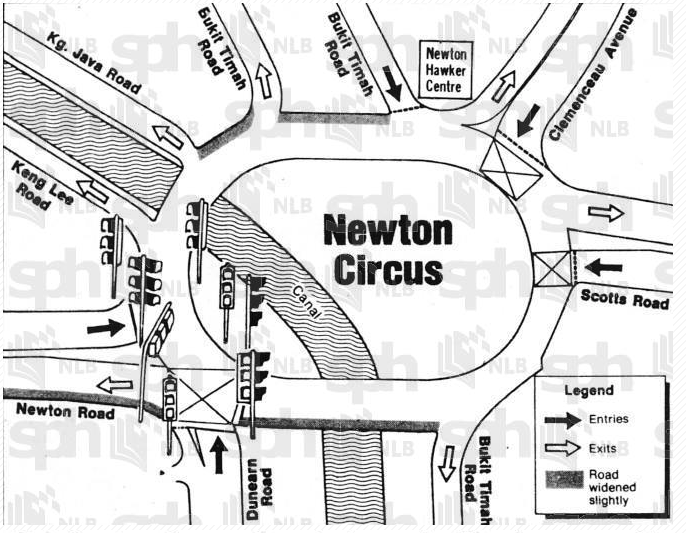 This infamous spot caused special traffic lights – for peak hour operation only – to be installed at Newton back in the 1980s.
In any case, Newton's traffic issue is so old it's now intergenerational (though we guess it's nice to know that, the same frustration your grandparents felt, you too can feel when driving through here).
Big plans in motion
And so while everyone is focused on ACS Primary moving to Tengah, there may also be other bigger things at play here. There are four things to note here: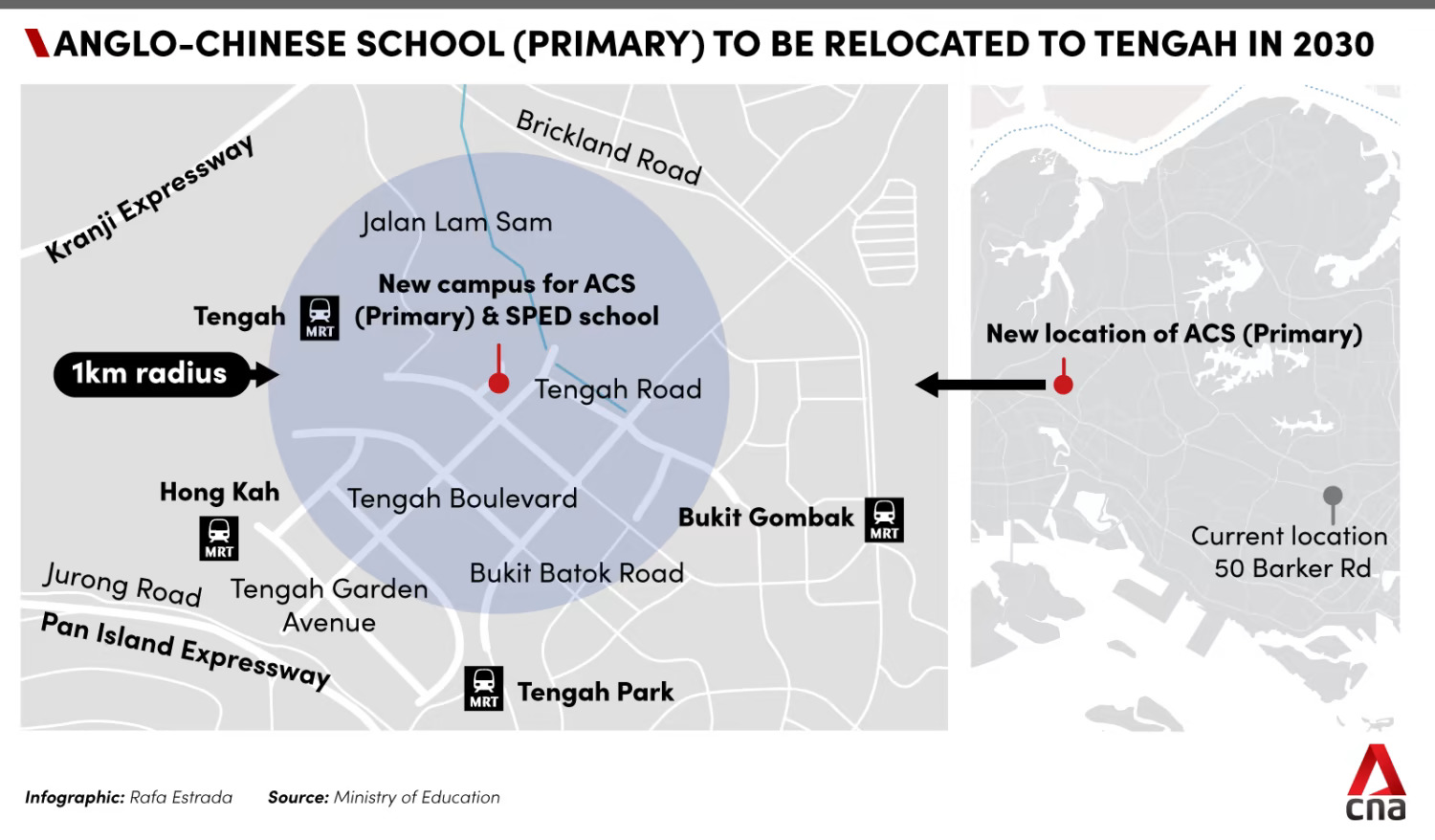 First, that ACS Junior is moving to the Barker Road campus, by 2039.
Second, there is a plan for Health City Novena to be completed by 2030. This will be a 17-hectare, integrated healthcare hub – the largest ever planned in Singapore.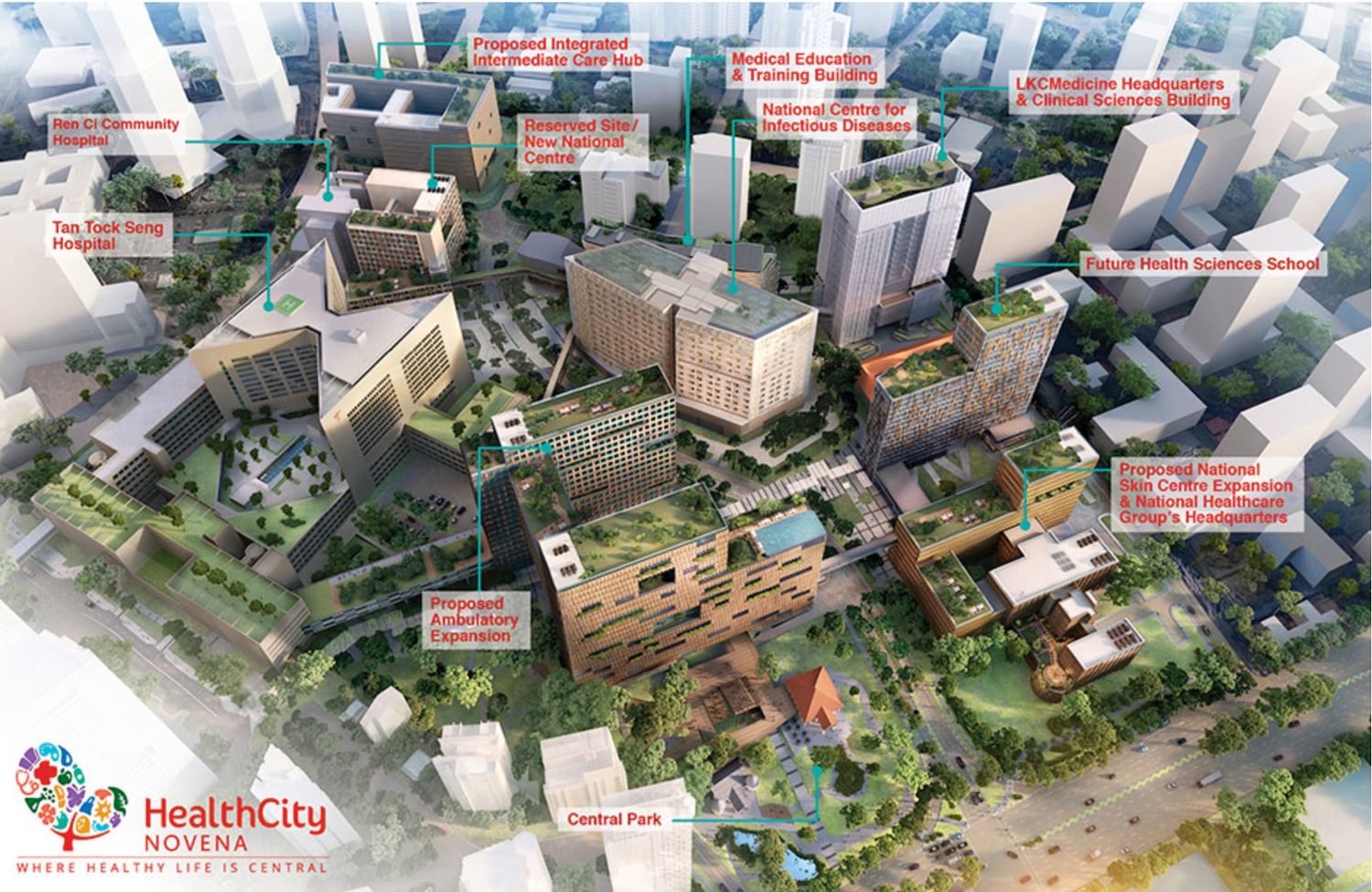 Read this next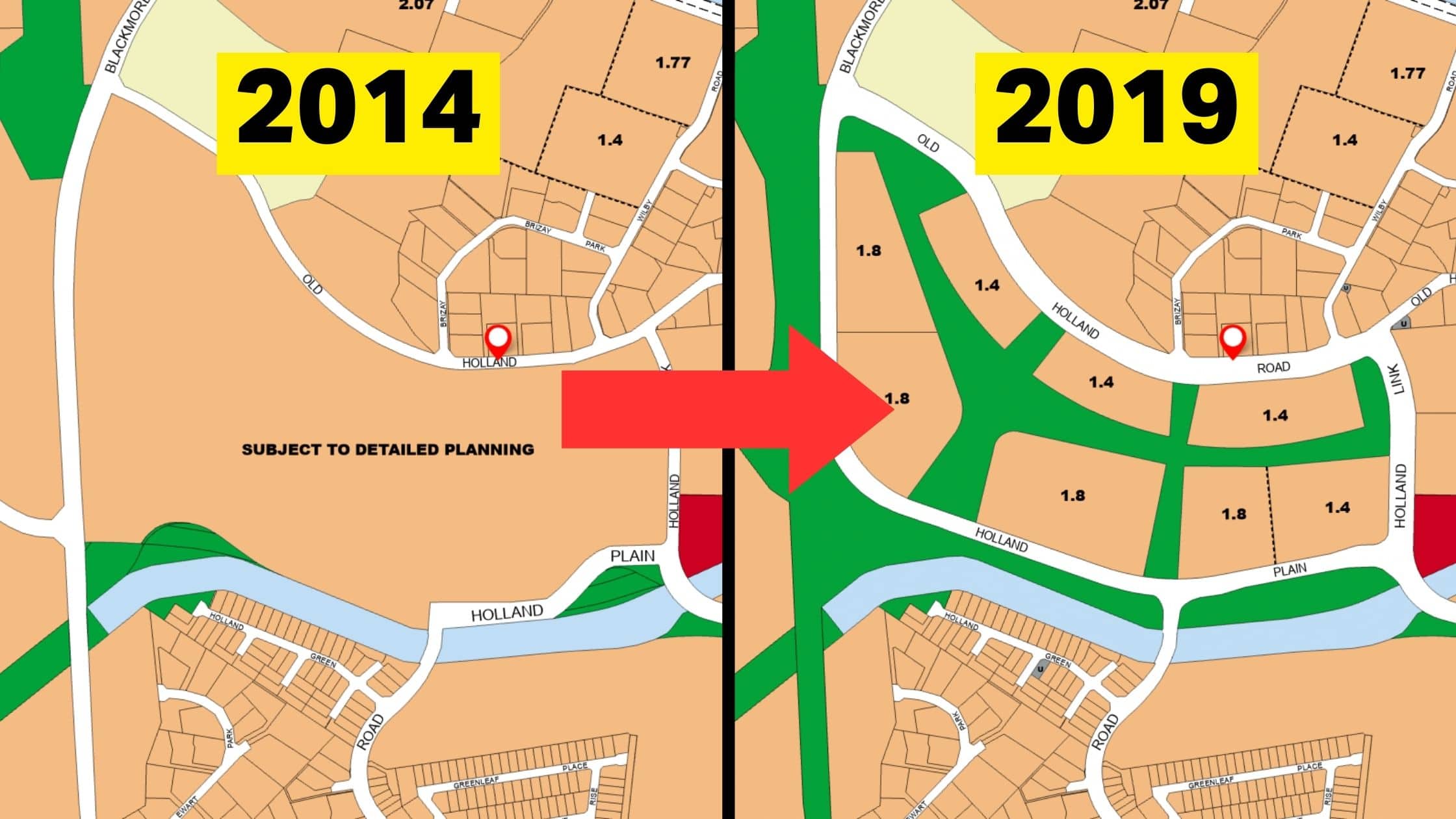 Third, the North-South Corridor (NSC) project will run through Novena, providing quicker access through this general area as well. 
Fourth, note that LaSalle College of the Arts is likely to move once its $50-million campus is completed, sometime in 2025.
These moves could free up or create one of the largest reserve sites in the central area, somewhere in the vicinity of Newton and Kallang.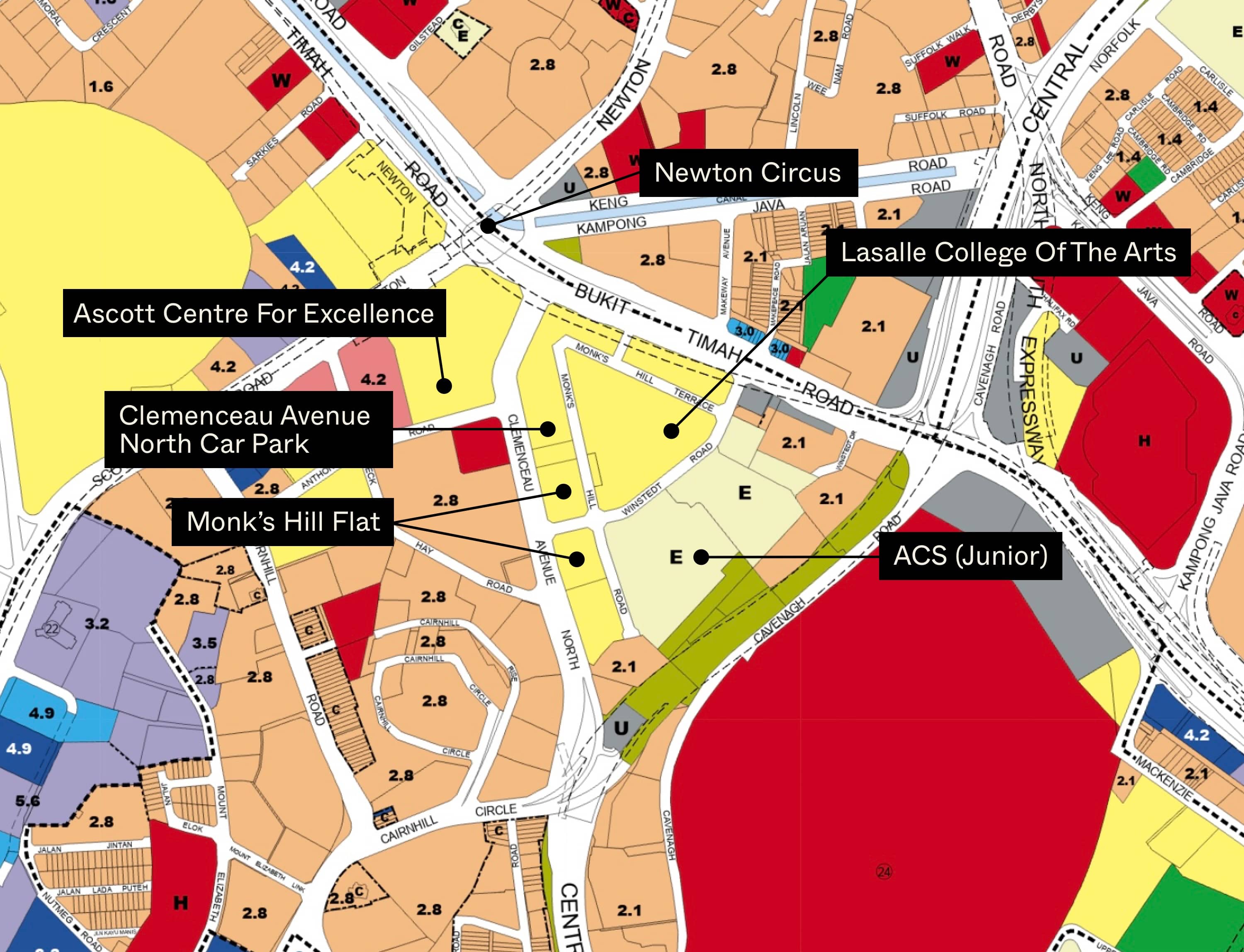 This sizeable plot could go toward any number of purposes; while we think the area desperately needs more green space, there's nothing to say it won't result in commercial, residential, or mixed-use buildings.
And while we don't think the Newton Circus hawker centre will move (it's too much of an icon), the open-air car park next to it is valuable space. We would expect coming plans to better utilise this area, such as by raising the plot ratio to incorporate the hawker centre with a commercial or even mixed-use development.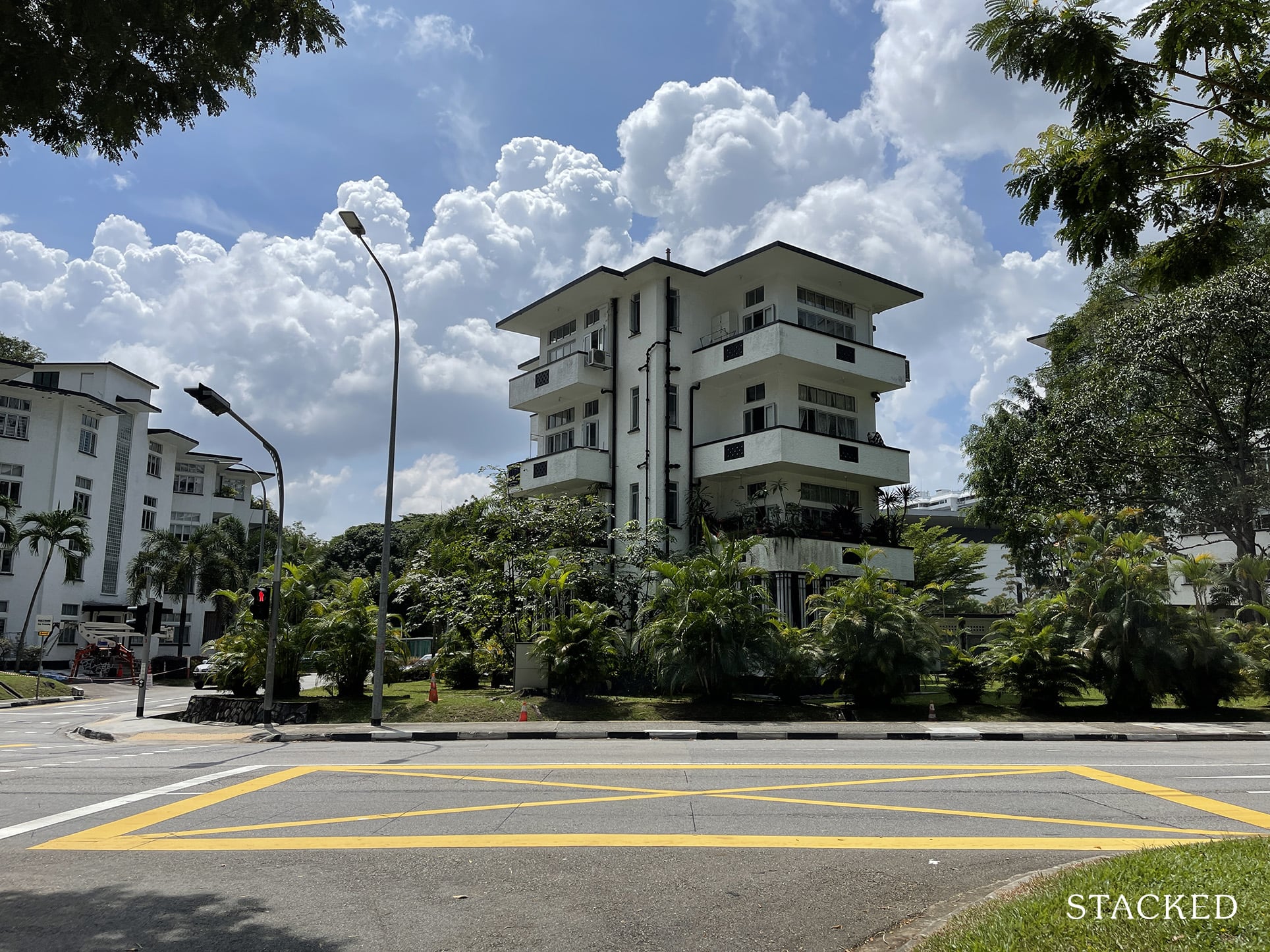 Also note that the black and white Monks Hill flat apartments are not conserved and are earmarked as reserved plots too, so these spaces are likely to go.
As we saw with the car park that used to exist near Cineleisure, the government has been eager to repurpose these types of spaces. Given the push for a car-lite society, taxes on cars, and the high COE, open-air car park spaces are one of the most inefficient uses of land right now. If you are living near a major open-air car park space – take note.
Finally, recent moves by a major property developer show that some market players can see it coming too.
Far East Organization acquired the former Chancery Court for $401.8 million. This plot of land is right across from ACS along Barker Road.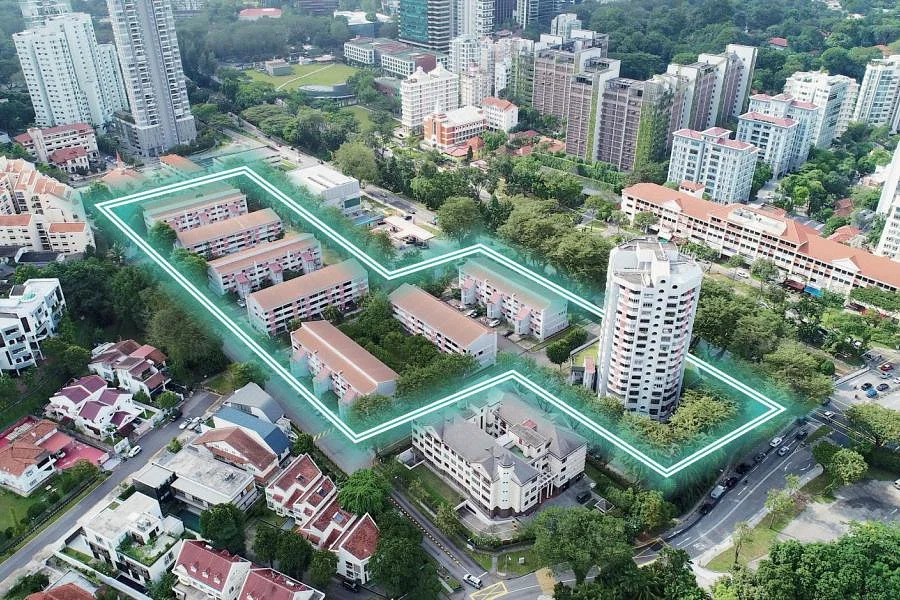 You might expect that, upon acquisition, Far East Organization would immediately rush to build a condo there: not only is it a desirable hotspot, but developers are subject to 40 per cent ABSD on the land price if they don't build and sell everything within five years.
And yet, there has been no announcement of any condo built here (just a co-living space for now). This change of use for the land is shrewd as it allows them to generate revenue in the meantime, and capitalise on any future upside to the area. It seems the Far East is content to wait (although they are the few that can afford to), and this isn't something developers do without very good reason.
While Newton is already a hot spot, it bears watching in the coming years
Some condos near Newton might end up facing unexpected competition if more residential developments crop up nearby. But it's more likely that further changes in the area (plus the Novena Health City) that will provide a greater upside in the future. It's certainly worth thinking about, for those who – up till now – have assumed there's little to no space left for further high-density housing in this area.
Also on a further plus point, widening the roads – along with the gradual introduction of the NSC – could greatly alleviate the rush hour traffic here (although further decentralisation is probably still the best solution).
In light of this, moving ACS Primary makes more sense, and you can understand better why those plans were made. It would serve a dual purpose of freeing up more space for the coming changes, while also providing an amenity to the new and underdeveloped Tengah estate.
For more on the situation as it unfolds, follow us on Stacked. We'll also provide you with the latest reviews of new and resale projects, so you can make a better-informed decision.