Property Picks
Top Condo Picks for Singles Wanting to Live Near the CBD
Ryan J
May 21, 2020

8

min read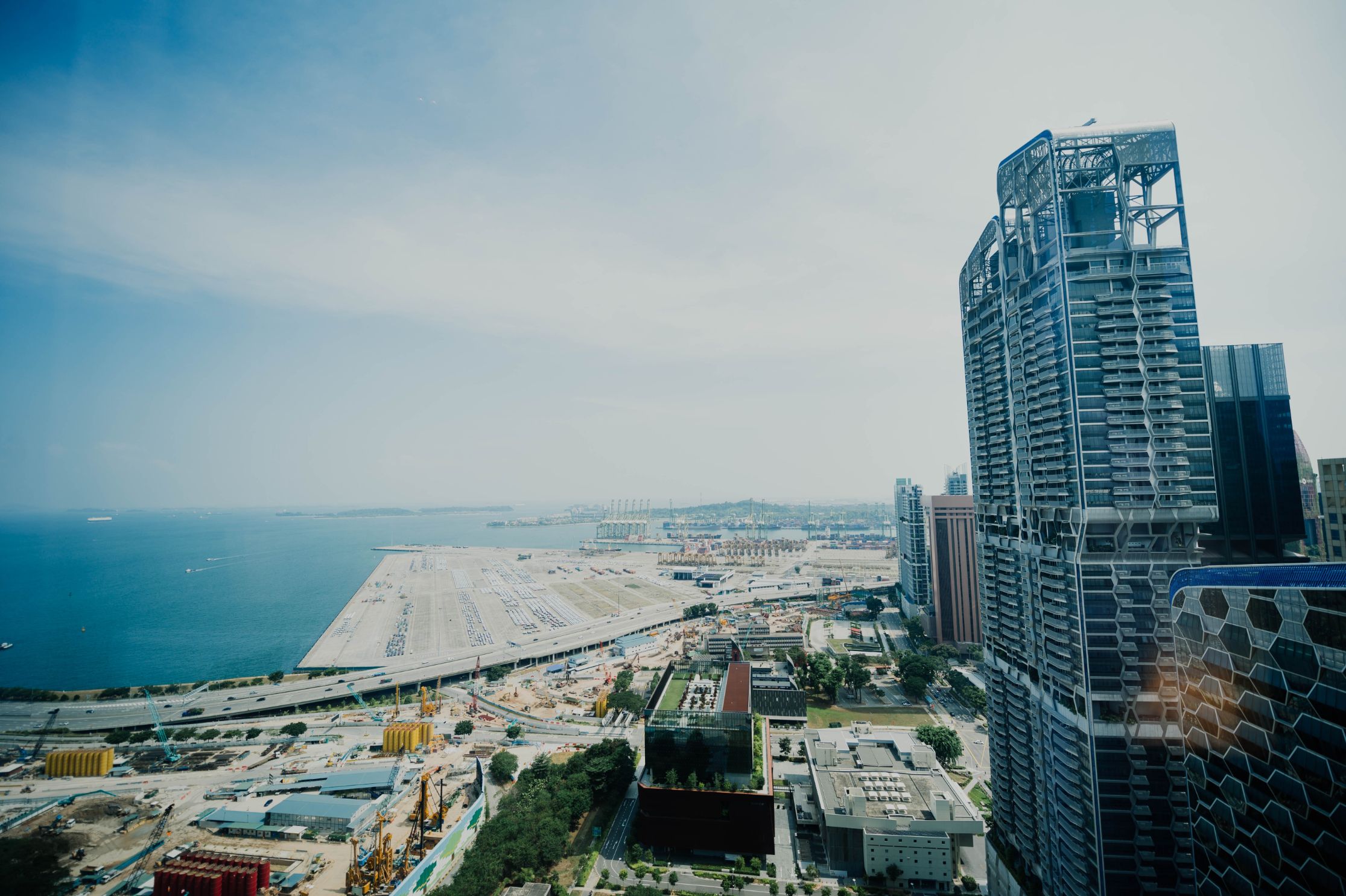 8
min read
It's safe to say that being able to work from home was just a pipe dream not too long ago. But now that most companies can see that productivity is not affected, working from home could be a new reality for many people, even post Covid-19. Certainly if it was put down to a vote, #WFH would be a definite thing – with 8 out of 10 people wanting to continue working from home.

But for those who have no choice, or just prefer the office working environment, saving time on your commute is always a top priority – so living in or near CBD would be the most ideal situation.

You can probably guess that prime region properties in Crazy Rich Asian-land are just never going to be cheap. But singles can bank on lower square footage and overall quantum; and there are some viable options if you look hard enough. We've compiled some of the more reasonable choices for you:

Haus on Handy
Southbank
V on Shenton
One Shenton
1. Haus on Handy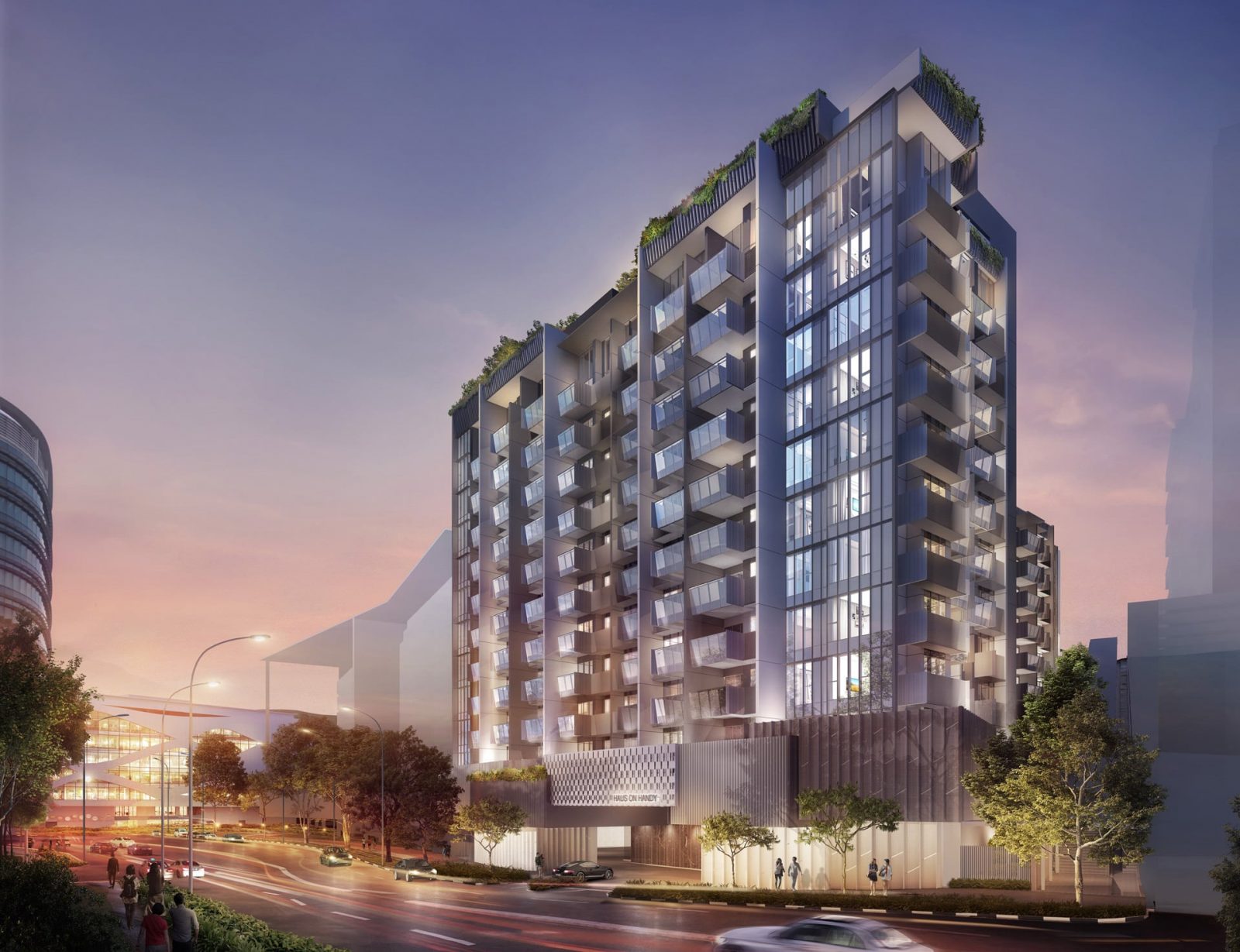 This upcoming development was on our list of top dual-key units, coming in at number 25.

At around $2,310 psf, with some single-bedders priced as low as $1.265 million, this is good value for convenience. Haus on Handy is located in the stretch between The Cathay Cineplex and Plaza Singapura – that puts it within minutes of a major retail mall, and an entertainment mall. It's easy to stroll out and catch a midnight movie, or wait at home for your turn at Hai Di Lao since it's minutes away.

The Dhoby Ghaut MRT station is just two minutes away. Via the North-East Line, you are just one stop (four minutes) from Raffles Place and the heart of the commercial district. In terms of price for location, this is one of the hardest condos to beat.

The main drawback is the unit sizes. The units are small, and feel small. The one-bedders are around 474 sq.ft (up to 624 sq.ft. for units with a study), and even the three-bedders go up to 1119 sq.ft. at the most. But this is a natural consequence of fitting 188 units onto a small plot (approx.51,600 sq.ft.)

The Tower House, a landmark building in the area, has been conserved and integrated as the development's clubhouse. But you're not really buying or renting here for the facilities; the value comes from the location.

Info sheet:
Address: 28 Handy Road (District 09)
Developer: CDL Regulus Pte. Ltd.
Site Area: Approx. 51,625 sq.ft.
Tenure: 99-years leasehold
TOP: 2023
Units: 188

2. Southbank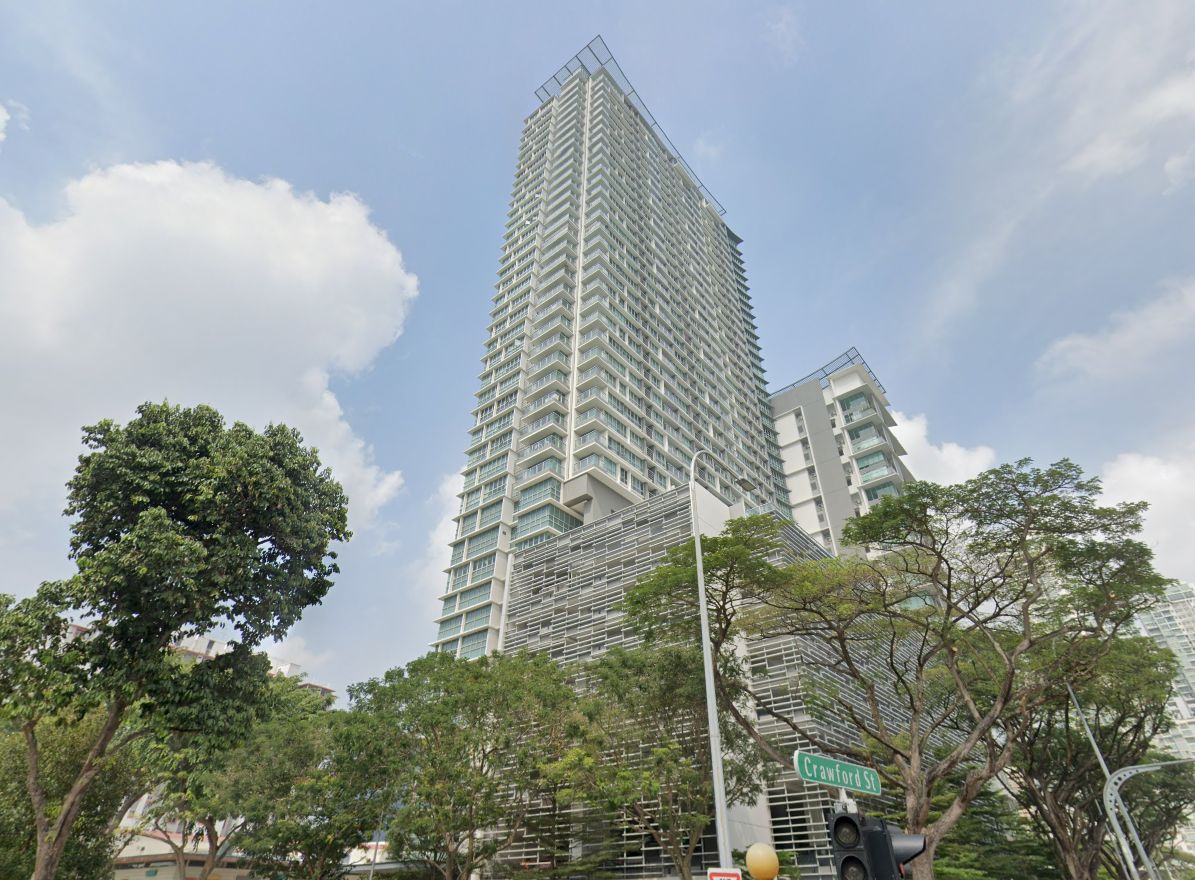 The one that started it all: Southbank marked the beginning of a huge transformation in the Bugis area. Dating back to 2009, it's widely considered to be the mixed-use development that got the ball rolling in the Bugis to Beach Road stretch. Over the next decade, a surge of condos right up to recent developments like The M followed in its wake.

Because this is an older development, it combines the advantages of a good location with a more affordable price than newer units. Prices here average just around $1,683 psf for one-bedders, with some one-room units sold for $1 million or below in the past three years.

Most units in Southbank are one or two-bedders, as it's largely designed with your demographic in mind (i.e. tenants who want to live near a CBD workplace, or singles who can trade space for convenience). Averaging 592 to 694 sq. ft., they're more spacious for the price compared to many newer developments here. 

Southbank is just a three-minute walk to Lavender MRT station. From here, it's only three stops along the East-West line to get to Raffles Place MRT.

Amenities wise, it isn't as close to the heart of Bugis as some newer counterparts – but with Bugis MRT being just one stop away from Lavender, that's barely a drawback.

As a bonus, the North Bridge Road Market & Food Centre is right across the road, and you can even walk to Golden Mile (it's only about 550 metres, or seven minutes). Some tenants and home owners actually prefer proximity to these eateries, versus the more expensive ones in the Bugis Junction area.

If you need a CBD-area residence, but can't afford to splurge for rent or purchase, this can be a very good deal. Don't dismiss it just because of its age.

Info sheet:
Address: 881 North Bridge Road (District 07)
Developer: King & Queens Development Pte. Ltd.
Site Area: Approx. 41,441 sq.ft.
Tenure: 99-years leasehold
TOP: 2009
Units: 197

3. V on Shenton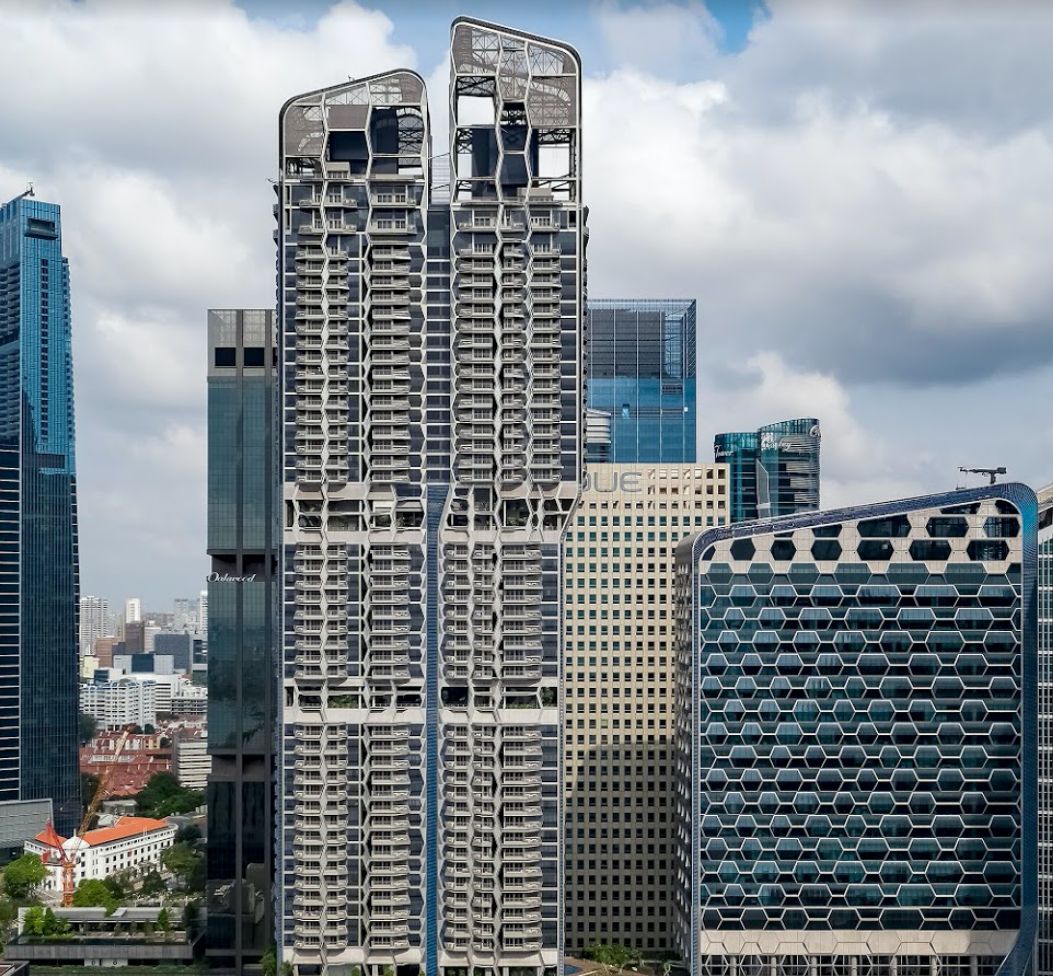 This is about as close to the finance district as you can get. V on Shenton is about 300 metres (roughly four minutes' walk) to SGX Centre, and 900 metres (about 11 minutes on foot) to Marina Bay Financial Centre.

The closest MRT station is Downtown (about 387 metres). But if you want access to the East-West Line, Tanjong Pagar MRT is just 419 metres away. Both of these are around just six minutes away on foot.

V on Shenton also has units with very good views, as you can look out on Marina Bay and the water beyond. In fact, one of the highlights here is the 8th floor pool, which provides an unobstructed sea view. 

As with any property in the heart of the CBD though, be prepared for traffic and noise; you'll probably just want to walk home if you work nearby.

At any rate, with single-bedders averaging $2,675 psf and a typical quantum of $1.278 million, this is quite affordable for a CBD area unit.

Info sheet:
Address: 5A Shenton Way (District 01)
Developer: UIC Investments
Site Area: Approx. 72,959 sq.ft.
Tenure: 99-years leasehold
TOP: 2017
Units: 510

Read this next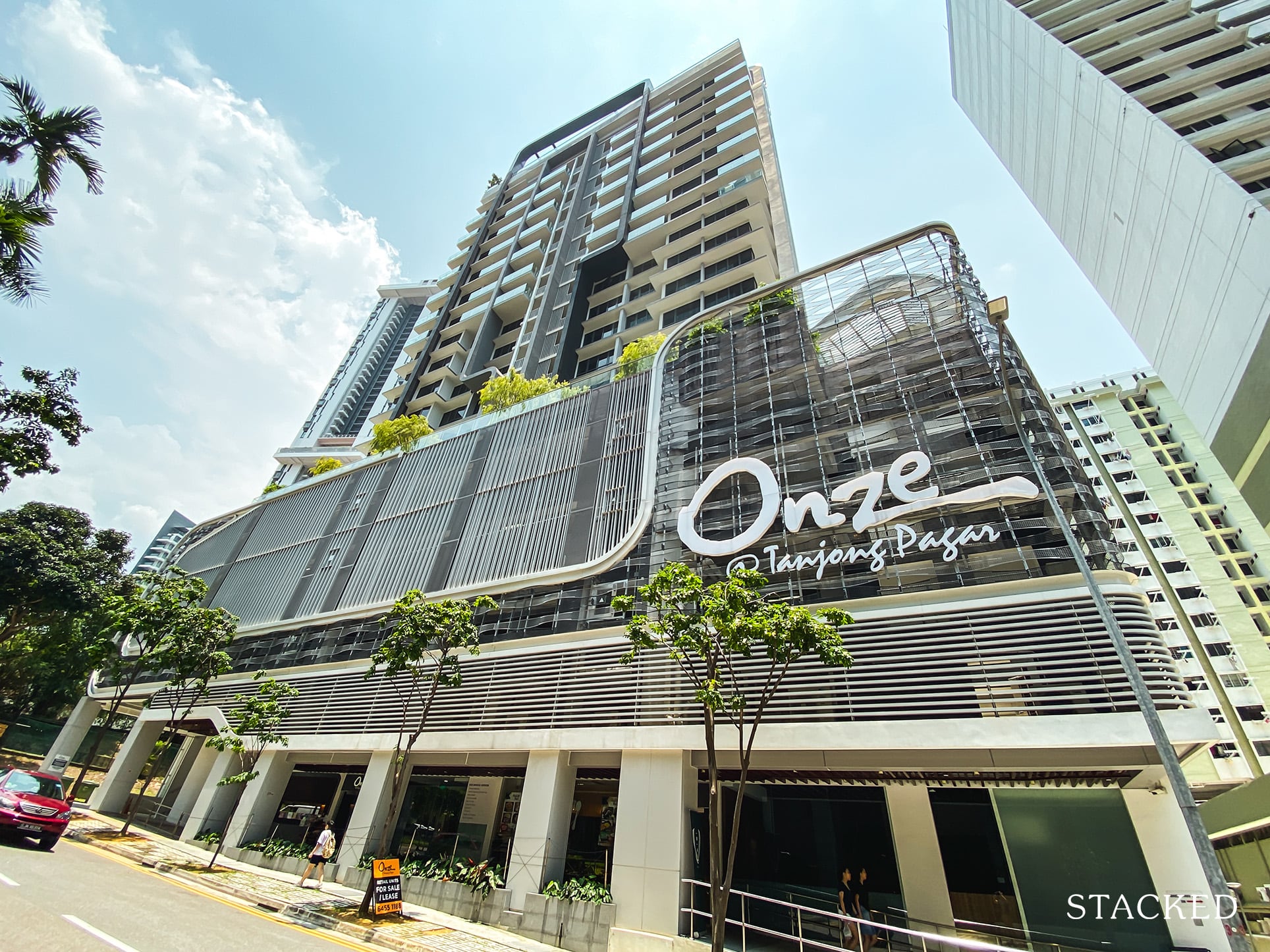 4. One Shenton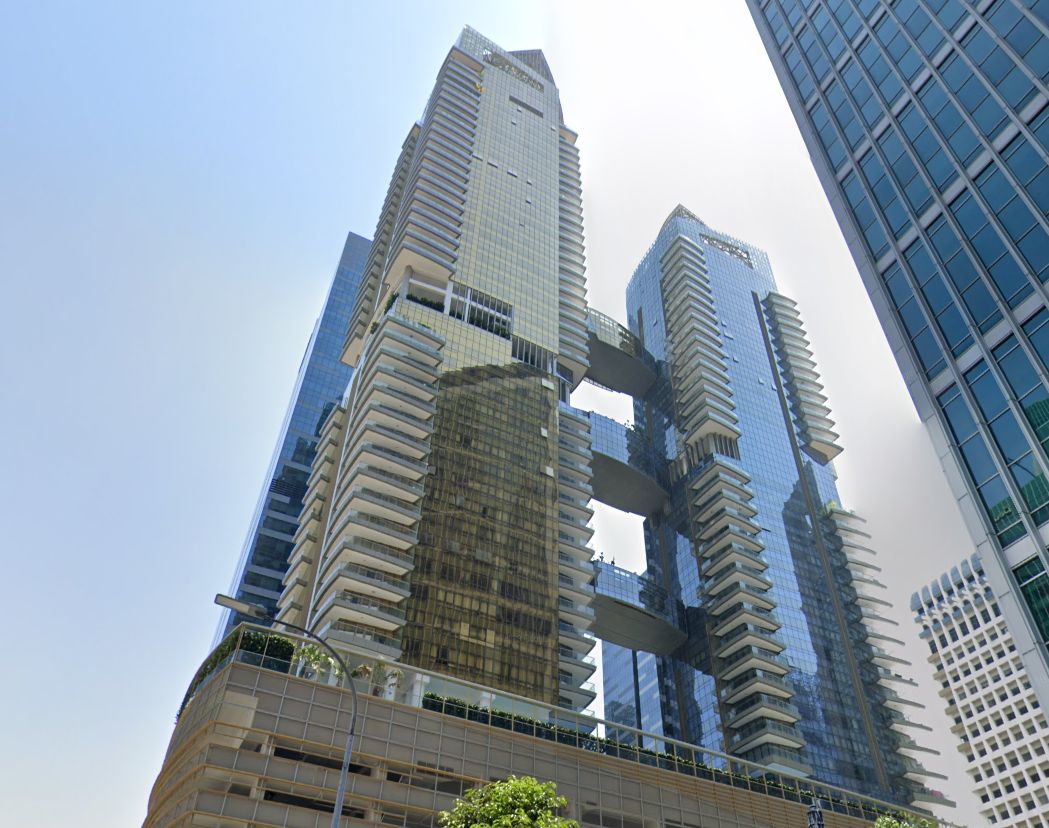 As an older alternative to V on Shenton, you should also check out One Shenton, which is about three minutes further up the road. This positions it closer to the Telok Ayer Market and Marina Bay Financial Centre. From here it's about three minutes to the Downtown MRT station.

One Shenton is older than V on Shenton, with its TOP in 2011. Aesthetically you'd be hard pressed to tell which of the two is older, just by viewing the units and facilities. They're not that far apart.

One Shenton also has a smaller number of units (341), which may appeal to those who want more privacy, or more of the facilities to themselves. Despite its smaller land size, one-bedders here are, on average, larger than V on Shenton: its one-bedroom units range between 517 to 1,001 sq. ft., whereas one-bedders in V on Shenton range between 452 to 474 sq.ft. (or 883 to 958 sq.ft. with an attached study, still smaller).

Price wise the units are more attractive, averaging around $1,911 psf for the single-bedders; the overall quantum for a one-bedder can be as low as $1.14 million.

It's a close match-up to the newer V on Shenton, so may as well visit both while you're in the area; see which one gives you a better vibe.

Info sheet:
Address: 1 Shenton Way (District 01)
Developer: CDL
Site Area: Approx. 41,715 sq.ft.
Tenure: 99-years leasehold
TOP: 2011
Units: 341

5. The Clift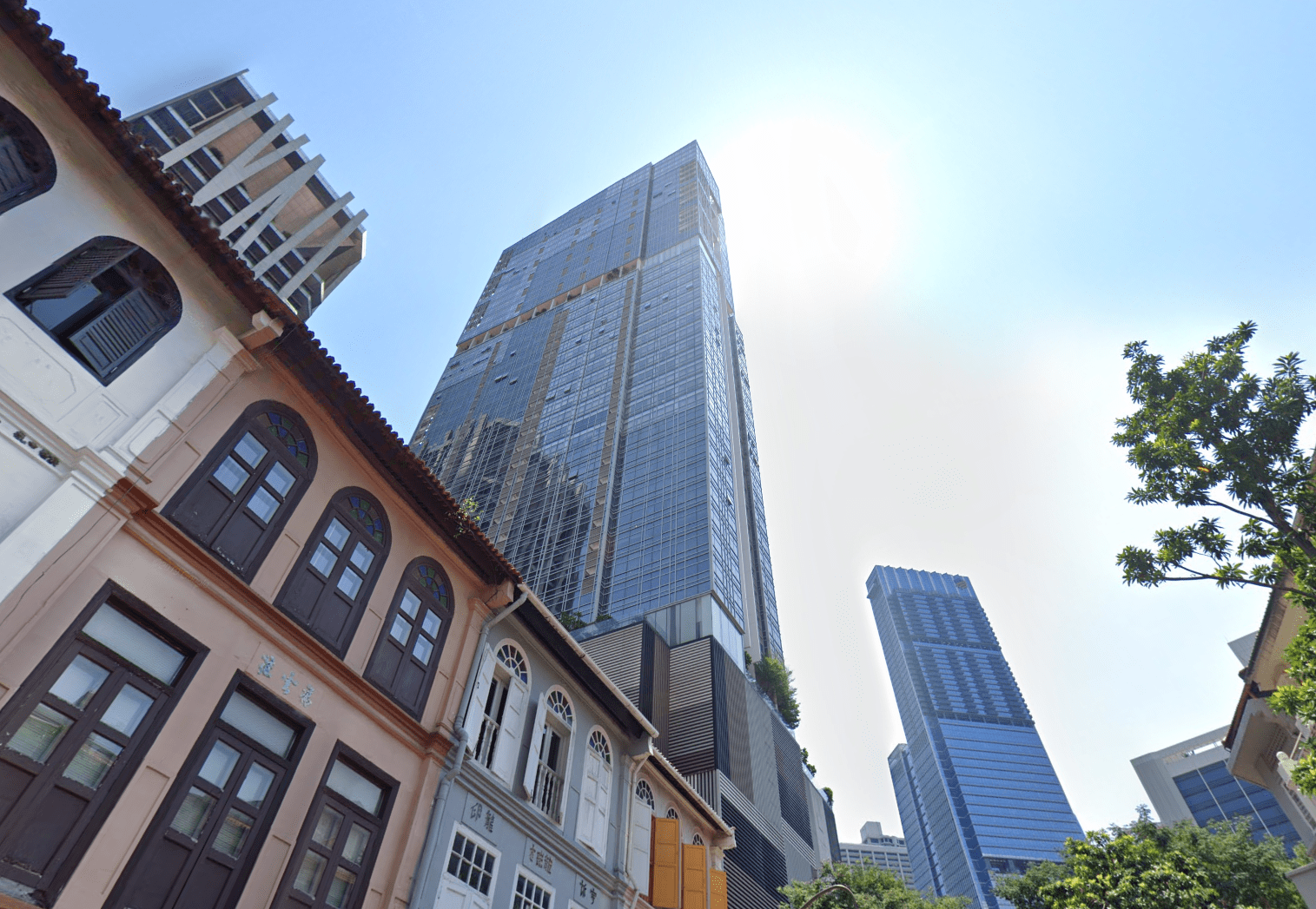 The Clift is at the junction of Telok Ayer Street and McCallum Street, just across from the Ministry of Defence building. It's a bit further from Marina Bay Financial Centre than V on Shenton or One Shenton (about 15 minutes walk), and about six minutes walk to SGX Centre. 

The closest MRT station for The Clift is either Telok Ayer or Tanjong Pagar (both are roughly within five to six minutes' walk). This is fantastic accessibility, since Telok Ayer gets you on the Downtown Line, while Tanjong Pagar gets you on the East-West line.

Amenities wise, The Clift is right across the road from the Amoy Street Food Centre, and about five minutes to Maxwell Food Centre and Ann Siang Hill. So if you want quicker access to the pubs and nightlife in this area, The Clift takes you a bit closer than One Shenton or V on Shenton. But if you want to drive, do take note – the roads leading to the Ann Siang area, Club Street, etc. are notoriously narrow. 

The Clif hasn't got much range in unit choices. You have one-bedders at around 495 sq.ft., and two-bedders at around 1,076 sq.ft (yes, this development has "rent me out" written all over it).

Prices are attractive for a condo with this level of accessibility. It's around $1,970 psf for one-bedders, some with a quantum as low as $1.1 million.

Address: 21 McCallum Street (District 01)
Developer: Far East Organization
Site Area: Approx. 19,579 sq.ft.
Tenure: 99-years leasehold
TOP: 2011
Units: 312

The CBD doesn't always mean "super unaffordable".

The CBD will never have the cheapest properties. But even within the CBD, or areas close to it, there can be competitively priced alternatives. Keep an eye out for older developments that still have the same benefits of location; or units that have a low overall quantum, even if the price per square foot is high.

You can always contact us on Facebook if you have questions or need to clarify something; and do follow us for the latest, most in-depth reviews of the best condos.